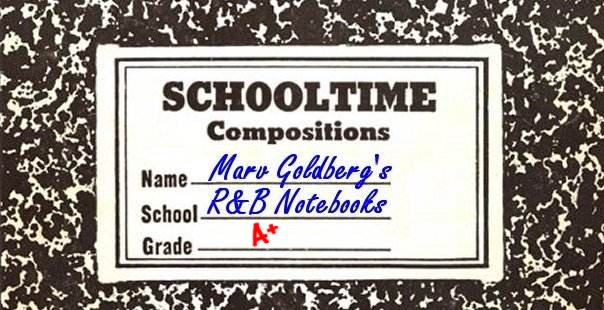 The 3 Riffs
By Marv Goldberg

© 2018 by Marv Goldberg


The 3 Riffs, crowd favorites for around 20 years, go back a long way, initially getting together in the glee club of Cleveland's Central High School in the mid-1930s.

Joel McGhee is mentioned first. At the Diplomat's Gala Amateur Show, in May 1936, he won third prize by singing "Tormented", a song that would be recorded by the 3 Riffs nearly 15 years later (although never released). He was also mentioned a lot in the Cleveland Call And Post as being the president of the Continental Social Club.


Joel Seneca McGhee, Jr. (born January 14, 1919 in Cleveland; died August 15, 1996 in Manhattan). In the 1940 census, when he was living in Akron, Ohio with his in-laws, he said he was a dancer. While his name was Joel McGhee (and that's the way he's usually referred to in the press for all of the 1930s and 1940s), it was sometimes incorrectly spelled "McGee" and he was also called "Joe". Many years later, he renamed himself "Joe Seneca", and was known that way for the rest of his life.

[A personal note. I met Joe Seneca at a fund-raiser in the 1980s. Since I didn't know he was going to be there, I had no real questions for him. All I could think of to ask was "Your real name is Joel McGhee, isn't it?" He actually yelled at me "My name is Joe Seneca!!!" I turned, walked away, and refuse to think of him as a warm and fuzzy person.]


On September 17, 1937, there was a cocktail party for a couple of members of the Continental Social Club who were heading off to college. Three of the guests were Joel McGhee, John Rose, and Howard Greene, all of whom had been in the 1937 graduating class of Cleveland's Central High.

In January 1938, Joel McGhee was elected chairman of the Young Men's Glee Club, which had grown to ten members. More important, within the glee club, there was a trio composed of Joel, Eddie Parton, and John Rose. They sang before a crowd of 100 on January 30. The glee club did eight tunes and the trio another three. This is the first known performance of the group that would become the 3 Riffs.

The February 17 Cleveland Call And Post said the trio was "The Unemployed Three, consisting of John, Eddie and Joe McGhee". On February 13, they'd been in a Musicale given by a social organization. Remember, this was still during the Great Depression and it's likely that John, Eddie, and Joel hadn't been able to find work since graduating.


Edward Lucas Parton (born September 6, 1918 in Washington, DC; died March 15, 1997 in the Bronx). He was a younger brother (actually half-brother) of Jacqueline Loretta Aiken (whom you probably know better as "Moms Mabley"). In later years, he toured with her and helped write her material. In spite of the 3 Riffs being in existence in 1940, he gave his occupation in the census as "none". Eddie would later tell writer David Hinckley: "Being in the high school glee club gave us our background in harmony."

John Edward Rose, Jr. (born August 6, 1917 in Connellsville, Pennsylvania; died February 21, 1992 in Cleveland). In the 1940 census (taken in April), he was a porter in a shoe store; when he married Naomi Lecher four months later, he gave his occupation as "locker boy". However, by the time he died, he had been a security guard.


I think the "Unemployed Three" is a catchy name, but they changed it when they got their own WHK radio show on March 4, 1938. Now, they were the much blacker sounding "Jungle Bugs", a rather dumb name. The March 3, 1938 Cleveland Call And Post told us:


The Three Jungle Bugs, formerly known as the Unemployed Three, will be presented over station WHK Friday night, March 4th, at 7:15 p. m.

The three boys auditioned for the New Names Program, but the station management liked them so well he took them from that program and is going to present them to a staff of sponsors who are seeking new talent for their programs.

The boys are: Joel McGhee, Edward Parton and John Rose with Billy Mason at the piano.

They are asking that all tune in and hear them and if you like it drop a card to the station and tell them about it.


Cleveland's WHK (1390 on your AM dial in those days) was one of the oldest stations in the country, going back to 1922.

I don't know who Billy Mason was, but he wasn't mentioned as part of the group on any other occasion. Note that, unlike many, if not most, of the other groups around at the time, the trio didn't (and wouldn't) contain musicians. They sang, they danced, they did comedy routines, but they didn't play instruments.

I can't tell if the Jungle Bugs ever got a sponsor, but they became popular enough to be on the air for a month. From March 3 through April 1, they were on every Thursday and Friday at 7:15 PM. After a hiatus, they returned to WHK on July 21, once again on Thursdays and Fridays, but this time on a less fixed schedule (sometimes 9:15; sometimes 10:00) through September 23. Actually, the 10:00 time slot was fated to doom them, since they were on opposite the extremely popular Amos & Andy show.

On January 7, 1939, the Jungle Bugs appeared as guest artists at an Amateur Show sponsored by the Women's Auxiliary at an Elks Temple in Cleveland.


Sometime in February ("the other night", as the February 23 Cleveland Call And Post put it), they appeared with Detroit Red at a local club called the Heat Wave. The blurb also said that they'd "appeared with Detroit in Atlantic City, N.J. at the Club Harlem, over WHK and had received an offer from Duke Ellington for a World's Fair appearance. They are scheduled to open, however, as co-stars with dynamic Detroit Red at the Club Harlem on the 17th of June." That's somewhat hard to follow; at least it said: "These lads are really high class...." Note that singer Laura "Detroit Red" Elliott Livingstone was Mistress Of Ceremonies at both Club Harlem and Smalls' Paradise on many occasions. That same issue noted that Joel McGhee had married Edna Evans, with Eddie Parton as best man. (I'll tell you ahead of time: from the inception of the "trio" in early 1938 until the end of the 3 Riffs, Joel and Eddie were always together.)

In April 1939, Joel was in a local production of Eugene O'Neill's 1917 one-act play called "Ile". This is the first indication that Joel was interested in acting. Others in the cast were Eddie Parton and Howard Greene. This indicates that, by this time, John Rose had left the Jungle Bugs and Howard Greene had joined.

John Rose and Howard Greene had occasionally been mentioned in the same articles, but those only dealt with parties or dances. For example, in January 1938, all four of them had been at a party. [There was a lively "party" column in the Cleveland Call And Post.] However, there was never anything saying that Greene had replaced Rose.


William Howard Greene (he never seems to have used the "William"; born 1918 in Cleveland; died in June 1966, probably in New York). In 1940, he said he was a theater and nightclub entertainer. I don't know for certain where Howard was living when he died, but when his mother passed away in 1959, he was a resident of New York City. His siblings were all born in Birmingham, Alabama, but the family had moved to Cleveland about a year before Howard was born. I believe that Joel and Eddie usually referred to him as just "Greene". Note that I won't bother to correct newspaper accounts of him as "Green".


And then, the Big Time. The June 1, 1939 Cleveland Call And Post had an article titled "Jungle Bugs Leaving New Heat Wave For Lights Of Broadway". It said:


Cleveland will soon bid goodbye to the flashy "Jungle Bugs", that fast stepping trio now currently appearing at the New Heat Wave.

Jungle Bugs Joel McGhee, Eddie Parton and Howard Greene report that they are on their way to the Big City.

Known for their excellent song, dance and comedy, as a feature on Radio Station WHK Cleveland, the boys announce that this week will mark their close at the Quincy Ave. night spot [the Heat Wave].

The boys have been given the "come on" sign by their manager, Sleepy Williams, who is a dancing partner of the famous Sunshine Sammy. Williams disclosed that the boys received offers from Lionel Hampton for recordings, and from Bill "Bojangles" Robinson and Duke Ellington for performances in several Broadway spots. [The usual hype regarding things that "could" happen, but never seem to.]


In 1992, New York Daily News writer David Hinckley interviewed Eddie Parton and these gems were revealed in their September 22 edition:


Eddie Parton remembers when his older sister was a struggling chitlin' circuit comedian and not the international star Moms Mabley [she was still appearing as just Jackie Mabley]. "The rest of the family was still living in Cleveland and our mother brought us to New York to see her at the Apollo Theatre. We'd go backstage to bring her dinner, and when I saw all those chorus girls I thought, 'This is the life for me, too.'" [This was probably in November 1938.]

"Back in Cleveland we'd gotten our little group together. But we couldn't get where we were going, there. So we climbed into a car and drove to New York, where we showed up on Moms' doorstep. Now she'd told me to come to New York, but she didn't mean it. She was having enough trouble making it herself. So she nearly had a fit. But it worked out." [I guess it did. Only a couple of months later, Jackie Mabley was headlining at the Apollo.]


Not in the article, but part of Dave's notes was this: He [Eddie] said that after they came to New York to surprise Moms, part of the deal was that he would co-write her material. He said he was her co-writer "all the time we were doing the Three Riffs." (And well past that, since Moms said, in a 1975 interview (in the Oil City [Pennsylvania] Derrick): "My baby brother, Eddie Parton, he and I write the material". (She'd said the same thing in a March 14, 1964 piece in the Pittsburgh Courier.)

Additional unpublished quotes from Dave's 1992 interview with Eddie Parton:


"People don't realize how it was then. Today, you get an act together and you put 'em on stage right away. In those days, it took a long time to build up your standing. We had a tougher time because the business wasn't ready for what we did."

"Also back then, they didn't want too many black performers at a lot of places. Today you see black artists all over the place. There are black movie directors. We've made a lot of progress and I think people are beginning to recognize the part we played."

"A lotta white groups thought we were the 3 Ritz Brothers."


It didn't take them long to get a booking at the Apollo Theater themselves. Only about a month after they arrived, they were on the bill (the week of August 4, 1939) along with Jimmie Lunceford's Orchestra, John Mason (probably doing his "Open The Door, Richard" routine), and Emmett "Babe" Wallace. However, it wasn't the "Jungle Bugs" who appeared there; they'd now become the "3 Riffs". Why? As I said, it was a particularly dumb name, but we'll probably never know why the "3 Riffs" was selected or who decided to make the switch.


Possibly based on that appearance, they got a recording date with Decca Records and, on August 30, 1939, the 3 Riffs waxed "Ace In The Hole" and "It's A Killer Mr. Miller" (one of their own compositions). These were released in early September 1939, with the label giving their names as: "Joe - Eddie - Greene". (This, and the next quote, is why I believe that Joel and Eddie referred to him as "Greene".

But after this, "We landed a good break to go to the Apollo with Teddy Wilson," Eddie Parton told the New York Amsterdam News in its January 17, 1942 issue, "but Greene messed up everything by losing our music on the subway. So we had to go back to Cleveland, so we could at least eat and sleep some place outside a subway or in the breadline. Being without music," he continued, "we learned to sing without it, and used the bass, drum, and piano of the rhythm sections of whatever band we appeared with for balance. We started clicking and went to Chicago where we played the DeLisa for nine weeks [that would be in April and May 1941] and then to the Plantation Club in St. Louis and then back to New York."


I had trouble finding the ad, but Teddy Wilson and the 3 Riffs were advertised at the Apollo the week of March 9, 1940. Also on the bill were the Lucky Sisters, Emil & Evelyn, and Sandy (Burns), Apus (Brooks), & George (Wiltshire). They were at least scheduled to be there, but there was no write-up that ever said whether they'd actually performed.

Back in Cleveland, they appeared at the Dunbar Club in September 1940. Right before that, the three of them had been at the Les Soubrette Social Club's "Playsuit And Slack Party". Even though they'd been to New York and had recorded for one of the largest record companies in America, they were still enmeshed in the local Cleveland social scene. In October, they were back at the New Heat Wave.


On April 10, 1941, they ("Three Musical Riffs - Duplicates Of The 3 Peppers") opened at the Green-Shay in Lancaster, Pennsylvania.



In the spring of 1941, they were at the New Club DeLisa in Chicago for nine weeks, as part of the "Hollywood To Harlem" revue. Unfortunately, the ad for the show doesn't mention any of the acts, but the 3 Riffs were called "outstanding in taps" in the April 30 Suburbanite Economist. After that, they were at the Plantation Club in St. Louis. And then, it was back to New York, where they appeared at the Mimo Club in October and then the Famous Door later in the year (along with Benny Carter and Billie Holiday).


A strange blurb in the June 28, 1941 Cleveland Call And Post: "The Three Riffs are back in town and may stay awhile if they can find some work . . . . there is always the steel mill boys if you really like Cleveland." But they did find some work: on October 24, they were at the Victoria Theater in Greenfield, Massachusetts. And, on December 15, they opened at La Neve's, in Cumberland, Maryland.

In its January 17, 1942 issue, the New York Amsterdam News ran a large article about the 3 Riffs titled "Three Riffs Undergo Stiff Series Of Ups And Downs In Drive To Top In Show Life". Some excerpts:


Twas only yesterday when Howard Green, Edward Parton and Joe McGhee were singing in the Central High school glee club in Cleveland with Georgie Pace, the former N.B.A. bantamweight champion, singing with them. In those days all the other personalities at Central High were shaded by the greatness emanating from a slim brown human antelope, Jesse Owens, just then beginning to startle the world of track with his feats. Years before Central High School had graduated such notables as Langston Hughes, the celebrated playwright and novelist, and the internationally famous orchestra leader, song writer and musical comedy star, Noble Sissle. Thus, you see, the trio of Green, Parton and McGhee had plenty to live up to in advancing the tradition of Central High.

The boys came out of school in 1938, and when they reached New York, they were traveling under the somewhat ambiguous title of "Jungle Bugs". They made the trip East in a ragged old flivver and with $4.50 between them and starvation. They stopped at a rooming house at 130th St. and Seventh Ave. paying $4 for the room that housed all three.

An Audition followed at the Apollo where they were lucky enough to make an appearance on August 4, 1939 with Jimmie Lunceford's band. In between time they were shuttling back and forth between Harlem and Cleveland.

In Harlem, the Three Riffs scored tremendously at the Club Mimo and then, after a misunderstanding over doubling at the Apollo, they left to go to Boston, where they found the best thing to do was to come back to Harlem as quickly as possible.

Ten weeks ago the three walked into the Famous Door in 52d St., talked to Alexander, Artie and Lew, operators of the place, and have been there ever since.

"We started working there on a proposition of increasing the business, you know, the old gag a down and outer attempts when trying for a straw. It clicked; we clicked and are doing fine." The Three Riffs, whose harmonies are weird, yet melodic, and who can dance as well, feature "I May Be Wrong", "Boogly Woogly Piggly", Topsy Turvy" and "Let Me Off Uptown." They're in line for a series of recordings, mainly because they offer something different.


Although it said that they'd been at the Famous Door for 10 weeks, there's a problem. There are ads for La Neve's Cocktail Lounge in Cumberland, Maryland that advertise "The Three Riffs, Laughs, Music, Songs And Fun - Direct From New York". They started there on December 15, 1941 and were advertised for a week. I suppose it's possible that they drove like mad from one engagement to the other.


They were back in New York, to appear at the Apollo (along with Ella Fitzgerald), the week of February 13, 1942.

At the same time, Joel McGhee's wife, Edna (or at least her lawyer), put notices in the Cleveland Call And Post that she'd filed for divorce. Since it said "Joel McGhee, whose place of residence is unknown....", I guess their Apollo engagement didn't make them all that famous.

By April, they were part of the show at Smalls' Paradise in Harlem, along with Earl Bostic's band. A review of the show in the April 18 New York Age said: "More singing is contributed by the THREE RIFFS, a male vocal trio who draws repeated encores for their singing. They can take such a number as a 'Chicken Ain't Nothing But A Bird' to a soft whisper and with the help of a wheezy record, reduce it to feathers and you to a sort of quiet happy hysteria." [I can't help it "a male vocal trio who draws repeated encores for their singing" grates on me. The writer couldn't decide if "trio" was singular or plural, so considered it both.]

The May 16, 1942 Billboard reviewed their Smalls' Paradise act: "The Three Riffs, male harmonizers, use good arrangements to advantage for nice harmonic effects. Wind up their singing with an eccentric boogie-woogie terp." In English: they did an out-of-the-ordinary dance routine.

On May 24, 1942 they were one of the acts at a YMCA in Harlem. The May 23, 1942 New York Age called them "stage and Decca recording artists, formerly at the Famous Door" (but chose not to mention that they were currently at Smalls' Paradise).

They remained at Smalls' Paradise through the middle of June, when it was off to the Palumbo Club in Philadelphia. After that, the new Paradise Club in Atlantic City.

In early December 1942, they were at the Purple Derby in Philadelphia. The December 19 Billboard said that they were going to the Esquire in Schenectady, New York.


In January 1943, they were at Lou's Moravian Bar in Philadelphia, alternating with Cecil Williams and his Syncopators. There were jam sessions every Saturday afternoon.

However, who were they at this time? By January 1943, Eddie Parton was in the Army. The January 28 Franklin (Indiana) Evening Star reported: "Pvt. Eddie Parton 365th Combat Team, 92nd Division, has been elected president of the Dramatic Club which meets every Wednesday at Service Club No. 3 here. He formerly was a member of the 'Three Riff Brothers' [sic] and has played with Ella Fitzgerald, Jimmie Lunceford and other big name artists. The first dramatic performance by the group will be given February 9." The same blurb was in a paper from Columbus, Indiana, so I'm not sure where "here" is.

Actually, yes I am. There was a little blurb in the February 6 Indianapolis Recorder that talked about "Atterbury Personalities" and I found out that Camp Atterbury was in Indiana. "Pvt. Eddie Parton, Co. I, 365th Infantry, is the sensational 'FIND' of the week. Parton landed at Atterbury direct from Cleveland, Ohio. He was formerly a member of the famous 'Three Riff Brothers' [sic] and has played with Ella Fitzgerald, Jimmie Lunceford and other big name bands. The Dramatic Club, always on the alert, blitzed Eddie right into the organization as president."

[I'm not completely sure about this, but my feeling is that Eddie was still very new to the army at this point because he's referred to as "Pvt." (Private), rather than "Pfc." (Private First Class). It may seem like a small distinction, but it was wartime and people on the home front were very aware of military ranks. My son, a Major in the army, agrees. Unfortunately, I can't find any army records for Eddie. (And, technically, it's the 365th Infantry Regiment, 92nd Infantry Division. They were an all-black division - The Buffalo Soldiers - that spent two years training at Fort Huachuca, Arizona, before being sent to Europe to take part in the Italian Campaign.)]


Nothing ever said who replaced Eddie, but in February, the 3 Riffs were at Betty's Cafe in Camden, New Jersey for a week. The ad said they'd just come from the Club Cadillac, which I think is in Baltimore.



There are ads for them at the Melody Inn in Philadelphia on June 4 and June 11; they were still there on July 9. However, on June 9, there's an ad for them at the Rhumboogie in Chicago (along with Tiny Bradshaw, Marian Abernathy, and Dolores Brown). Neither seems to be a short-term engagement. I have no explanation.

Meanwhile, Eddie Parton had finally been promoted to Private First Class and was now at Fort Huachuca, Arizona. This is from the August 28, 1943 Cleveland Call And Post:


A musical comedy, "Wacky In Khaky" written by a Clevelander proved to be a huge success with members of the 92nd at Fort Huachuca.

Private First Class Eddie Parton, Cleveland, wrote the book, staged the play, and played the leading role. He was assisted by soldiers of the 365th infantry and members of the WACs stationed at the post.

The play concerns the adventures of Private Buck who never does anything right and as a result is always being reprimanded by Sergeant Sneer. They are both in love with Winnie Wac and in a dream Private Buck becomes a Sergeant and marries Winnie Wac.


Soon to be a major motion picture.

Strangely, this conflicts with a short blurb in the August 14, 1943 Pittsburgh Courier, which said that Eddie was now a corporal: "To all this, we say to you what Cpl. Eddie (Riff) Parton said to us ending a recent letter: 'Keep the home fires burning so we'll have something cooking when Johnny and I come marching home'."

Eddie was still at Ft. Huachuca when he wrote a letter to the Cleveland Call And Post on December 4, 1943 reminiscing about a friend of his who'd died. Actually, Eddie probably got more newspaper space in 1943 than the 3 Riffs.

The December 11, 1943 Pittsburgh Courier had this: "Pianist Jimmy Seymour has revived the Three Riffs in Philly, which should interest Eddie Parton out in Huachuca." This was confirmed by a notice in the December 4 Billboard, which said that they were at Margie's Stables (Philadelphia) and were managed by Jolly Joyce. No other names were given. HOWEVER, there had been a group called the 3 Musical Riffs in the Philadelphia area from 1940 to 1942; the Billboard blurb and the one in the Pittsburgh Courier confused the two groups. It was the 3 Musical Riffs that had been re-formed.


Nothing more was heard from the 3 Riffs until August 1944, when they were at the Casino in Toronto. In mid-August, it was the Club Moonglo in Buffalo, New York, where, it was announced on September 21, they were held over. But, on September 25, they were at Club Zombie, in Detroit. In October, they opened at Lou's Germantown Bar in Philadelphia.

How's this for the big time? They got a weekly television show over WCBW (the CBS station in New York). Referred to (but not called) "Amanda And The Boys", they appeared with Amanda Randolph. (Photos taken on the set clearly show Eddie Parton as part of the group. Either he was on leave from the army or he'd been discharged.) However, they weren't called the 3 Riffs, but the 3 Barons (reason unknown). Billboard reviewed the Thursday, November 2 show in their November 11 edition. Actually, they reviewed the entire 8-10 pm block of shows, which were all sustaining (that is, had no sponsors). This is what they said of the Barons:


Amanda and the Three Barons did a few songs which were not too hard on the ears but meant nothing to the eyes. It was obvious that neither of the four were at all certain what would come thru the mike. That came through.


The following week, the November 18 Billboard reviewed their November 9 show:


The best part of the two-hour seg[ment] was the camera work and direction on the as-yet untitled variety show that features Amanda, the Three Barons and guest, Josh White. Instead of introing the Barons by having the camera take them in toto, the usual method, they appeared one at a time, one from the left wing of a very small stage and one from the right wing. As each one appeared, he picked up his music cue and went into the opening song. The intro added a great deal of variety to a usually stale entry. Lighting on the singers was well handled, with cross lighting highlighting well-angled shots.


It went on to say: "If only Director Ben Feiner would add a dancer or a comic to the 15-minute seg he would have a sock show for tele audiences. As it stands, there is nothing but music in the format. It could stand some variety. Amanda and the Barons were good enough by almost any standards, and Josh White is a natural for tele." An adjoining column told us that the Barons received $100 for each show and Amanda got $50. Note that, since this was 1944 and the infancy of television, reviewers were very concerned about the presentation of the show as well as the quality of the acts. Since in 1945 there were fewer than 10,000 television sets in the entire country, we can only imagine how few people got to watch the Barons.


On November 3, 1944, they had a recording session for Savoy Records. The four songs were "Milkshake Stand", "I'd Give My Life", "Poor Butterfly", and "I'm High", with the first two being issued in December 1944. Both "Milkshake Stand" and "I'd Give My Life" had been written by McGhee, Parton, and Greene.

Keeping with the name they'd adopted for the TV show, the Savoy label credited the "3 Barons" (even though the session sheet said "Three Riffs"). It's possible they took the name from the Cleveland Barons hockey team, but that still doesn't explain why they renamed themselves.


Probably in July 1945, they, along with the Teddy McRae Orchestra, had a session for Chicago Records, a New York label, whose president was the legendary J. Mayo Williams. Also released as the "Three Barons" (in August), the titles were "Pluggin' Jane" (a World War 2 song about a war worker who plugs away all day) and "To Satisfy You". Most of the vocal on "To Satisfy You" is done by Rena Collins, who wasn't a member of the group. In late 1944, Rena had been appearing at Kelly's Stable and she'd go on to sing with the Claude Hopkins Orchestra, but I don't know if she was with McRae at the time or if she was just thrown into the mix. An August ad for the record mentions Perry Anderson Music Publishing (Perry just happened to have written both sides).

The September 15, 1945 New York Age reported that: "The Three Barons, clever singing trio, opened at Club Bali in Washington [DC], September 9th." Other than that TV show, this is the only appearance I could find for the group under this name.

"The Three Riffs, formerly the Three Barons", said the September 29, 1945 Pittsburgh Courier, were at Murrain's, on Seventh Avenue in New York, where they'd replaced the Cats & The Fiddle, who seem to have left after only a week. After that, they were headed to the Club Bali in Washington, DC. (Were they headed back to the Club Bali? It's difficult to figure out the timeline when there are so few mentions of the group.) Why did they revert to the 3 Riffs name again? Too many unanswered questions.

In December, the 3 Riffs were at the Blue Grass Club in Cleveland. The article in the December 15, 1945 Cleveland Call And Post said: "Howard Green, Eddie Parton, and Joe McGee, three ex-Central Hi students, who have been appearing at some of the country's leading niteries and now are back home to prove to the hometowners that the raves they have received from the country's top critics, have been richly deserved. Their singing, dancing and clowning keep the audience in the groove, but definitely. The Riffs had the audience trying to lift the roof off the Blue Grass in their opening night, until they finally had to beg off the stage."


On February 15, 1946, the 3 Riffs opened at Kelly's Stable, on West 52nd Street in Manhattan. They were part of the second edition of its Winter Revue, which also included Dinah Washington. The Brooklyn Daily Eagle of February 15 said that "Bob Davis, song writer m.c. will introduce Dinah Washington, former Duke Ellington vocalist...." This is the same Bob Davis who was with the Beale Street Boys.


In April, they headlined at the Bartlett Club, in Rochester, New York. (The ad said "Direct from a record breaking run at New York's famous Club Zanzibar", but there was never anything else that placed them there.) On May 13, they started a week at Club Candee in Syracuse, New York. They were held over an extra week, at which time singer Cousin Ida joined the show. On July 9, they were at the Franklin Theater (either in Manhattan or Brooklyn) for a single night as part of a vaudeville show.


September 18, 1946, found them at the Hawaii Klub in Albany, New York. From there, they returned to the Club Moonglo (Buffalo) on October 11; they were still there on November 1. On November 4, "Les 3 Riffs" opened at the Cafe St. Michel in Montreal.


Starting off the new year, they were at the Circle in Chester, Pennsylvania from January 15, 1947 through May 4, when they were replaced by the Grooveneers.



Their next appearance at the Apollo Theater was the week of March 21, 1947, once again with Ella Fitzgerald. Since they were still at the Circle, they had to be commuting back and forth.



On May 19, they opened at Cafe St. Michel in Montreal. Also on the bill was Miss Flash Gordon, "exotic dancing act". (I wonder if Emperor Ming knew.)



On July 15, 1947, they were at the Dyker Theater in Brooklyn for one night, once again as part of a Vaudeville show. Right after that, they went into the Oasis in Mt. Lebanon (right outside Pittsburgh), replacing the Jim Jam Trio. (Jimmy "Jim Jam" Smith had been, and would again be, in the Loumell Morgan Trio.) The Pittsburgh Post-Gazette of July 19 said: "The Three Riffs, currently at the Oasis, the Bower Hill Road nitery, have been breaking all records for the summer there. This singing unit, with George Lacey at the piano has played the Horseshoe Club, Quebec, Canada; Kelly Stables [sic], New York City; Hawaii Club, Albany and many other large eastern spots. They are also radio and recording artists." They were still there in early September.

Since we don't hear of them again until December 1947, I'll make a guess that this is the time Howard Greene left them, but there was never anything written about it. Howard was replaced by Eugene "Bunny" Walker. One later account said Bunny had joined when Greene died, but that's not true. When his mother died in 1959, Howard came in from New York. When his brother, Elijah, died in 1968, the sole remaining brother, Adger Greene, said that Howard had died in June 1966.


Eugene Curtis "Bunny" Walker (born August 11, 1918 in Asheville, North Carolina; died February 1, 1967 in Harlem; "Bunny" was a childhood nickname). His birth record calls him "Jean Curtis Walker". The August 31, 1940 New York Age said: "And don't forget the Battle Of Swing on the 29th at the Elks Hall . . . . the battling bands will be Al Browne and his Sultans and Bunny Walker and his boys." Since he didn't really play any instrument, I don't know what he did with the band, unless he was their singer.

Bunny had been in the 4 Notes (his name was mentioned in February 1947), leaving them (to be replaced by Frederick Johnson) in the fall of that year. [I have a photo of the 4 Notes, but it has Frederick, not Bunny.] Bunny was certainly in the Riffs by December 1948, but I'm guessing he'd joined around a year before that. Since his son, Eugene, Jr., says that Bunny had two left feet, it's no surprise that there are no further mentions of the 3 Riffs as dancers.


When the Club Ebony opened on Broadway on December 11, 1947, the 3 Riffs were part of its first revue. Also in the cast were Dickie Wells and Mercer Ellington (whose name became "Marcel Ellington" in the early ads). A review in the December 20, Pittsburgh Courier said: "The Three Riffs are well up on the harmony pattern, but lose out in the comedy department because of poor material."


On April 5, 1948, they returned to the Oasis in Mt. Lebanon, Pennsylvania.


And then it was time for some more recording, this time for Atlantic Records. On October 21, 1948, at Manhattan's Fisher Studio, they recorded five songs: "I Wish I Didn't Love You So" (backing Manhattan Paul), "My Last Goodbye" (backing Joe Medlin, who had recently left the Ravens), "Hard Ridin' Mama" (backing Manhattan Paul), "Go Long", and "I'm So Good To You" (these last two on their own).


On November 28, they did two more backups to Joe Medlin at Fisher Studio: "Bewildered" and "I'm Glad For Your Sake". These two became their first Atlantic release, in December 1948.


Around this time, they also backed up Laverne Ray on a couple of sides for Jubilee: "Hot Sweet Potatoes" (a calypso sound), and "Rock-A-Bye Boogie".

In December 1948, they did a show for wounded soldiers at Holloran Veterans Hospital in Florida. Others on the bill were Paul Winchell and Sarah Vaughan. Also in December (date unknown), they were guests on Willie Bryant's WHOM radio show.

In late December, they were at the Dodgers Cocktail Lounge in Brooklyn. From there, they went to Le Ruban Bleu (4 East 56th Street in Manhattan) for a 15-week engagement. The December 27, 1948 New York Daily News said: "Three Riffs at Ruban Bleu first act to come along that kids be-bop." This was their first appearance at Le Ruban Bleu, but they'd become an institution there.

"I'm Glad For Your Sake" and "Bewildered" were reviewed in the December 25, 1948 Cash Box. (In spite of the fact that the Riffs' name was clearly on the label, the review didn't mention them at all.) While it gave high praise to Joe Medlin, all it said about the unnamed backup was "Vocal chorus chanting the slow, pleasing lyric in the background adds to the beauty of this song ["I'm Glad For Your Sake"]." For all the good it did them, it was Cash Box's Race Disk O' The Week.


At the beginning of January 1949, Atlantic issued the two Manhattan Paul backups: "I Wish I Didn't Love You So" and "Hard Ridin' Mama".

Their last Atlantic session was held at the studios of WOR radio on January 12, 1949. They recorded four songs: "PLUTO - You Dog!", "I'll Be There", "Tormented" (the song Joel McGhee had sung at an amateur show in 1936), and "You've Got To Reap What You Sow Blues". Strangely, although all four were done at the same session, the Atlantic master book has the first two as by the "3 Riffs" and the second two as by the "4 Riffs", but doesn't explain why.

Manhattan Paul's "I Wish I Didn't Love You So" and "Hard Ridin' Mama" were reviewed in the January 8, 1949 Cash Box. They didn't mention the 3 Riffs on the top side, but they said: "On the flip, with 'Hard Ridin' Mama,' the Three Riffs break it up with some hot and holler in a mellow bit." (I suppose that means something to someone.) Billboard reviewed them on January 22, but didn't mention anything about the 3 Riffs (except that they were on them).

Billboard reviewed the Ruban Bleu show in their January 29, 1949 edition. Of the 3 Riffs. they said: "Three Riffs do a series of bouncy vocals with ease and dispatch. Three boys look good, work well and have novelties and pops with listenable arrangements."

On January 31, 1949, the 3 Riffs were on Arthur Godfrey's Talent Scouts. Since nothing ever mentioned that they won, I imagine that they didn't. This witty repartee was in the April 7 Indiana Gazette: "GUEST: I brought a trio. The Three Riffs. They're a bounce trio." "GODFREY: The first four rows better move back in case they bounce too far." [Long pause until the laughter dies down. That's long enough.]


Then, in February, Atlantic reissued Joe Medlin's "I'm Glad For Your Sake", this time with "My Last Goodbye" on the flip. So far, they'd had five songs released as backup singers, but their solo efforts remained in the can.


But finally, Atlantic gave them a break, releasing "PLUTO - You Dog!" and "I'll Be There", also in February.


A third February release consisted of the Jubilee recordings, backups to Laverne Ray ("Hot Sweet Potatoes" and "Rock-A-Bye Boogie"). Strangely, they were reviewed in Cash Box in March 1949, but not until September in Billboard.

Billboard reviewed the re-released "I'm Glad For Your Sake" on February 26. Without mentioning the Riffs, they still loved it, giving it an 84. Of "My Last Goodbye", which only rated a 71, they said: "A recoupling with side replacing 'Bewildered.' Medlin sings strong on a winning ballad, but ork. and vocal group backing don't hit the mark."


This is probably a good time to mention that our 3 Riffs weren't alone; there were several other 3 Riffs groups around. On February 24, a white 3 Riffs appeared on the Horace Heidt Youth Opportunity Program in Ryman Auditorium in Nashville (two harmonicas and a string bass: Harris Martin, George Brown, and Rufus Buchanan). On March 18, the Three Riffs (Bruce, Doug and Quimby) appeared at the Outpost in Poughkeepsie, New York. In August 1949, an upstate New York group of 3 Riffs was at the Norrie Point Inn in Staatsburg, New York. Also in 1949, there was another bunch in St. Louis (Walter Hinkamp, Keith Zaharias, and Richard Wilking); in 1952, there'd be one in Iowa.

The only mention of the 3 Riffs ever in the California Eagle (March 3, 1949) said: "The Three Riffs, formerly The Barons, have finally hit the top. These boys have an arrangement on the comedy song 'Pluto' that's praiseworthy." A strange statement; they hadn't been the Barons for several years, and, since those records weren't hits, few would have remembered the name.

Laverne Ray's outings with the 3 Riffs ("Rock-A-Bye-Boogie" and "Hot Sweet Potatoes") were reviewed in the March 5, 1949 Cash Box. Of "Rock-A-Bye-Boogie", they said: "Vocal spot by LaVerne and the Three Riffs is first rate from start to finish." Ah, the rivalry. When Billboard got around to reviewing them (September 10), "Rock-A-Bye-Boogie" received a horrendous 44 ("Warbling on this indifferent boogie novelty is feeble.") and the flip only rated a 60 ("Verses are weak, and Ray and the Riffs don't find a good balance with the ork., which acquits itself well, incidentally." (At least they liked something about it.)

On April 2, 1949, when they were still at Le Ruban Bleu, Billboard reviewed "PLUTO - You Dog!" and "I'll Be There". The former got a 79 ("The male trio rides leisurely thru a cute nonsense novelty with a great stead dance beat. Even the frequent barking gives a rhythmic lift."). "I'll Be There" got a 78 ("Side is billed as a 'Bebop ballad,' and actually finds two of the lads bopping accompaniment figures to the straight ballad lead. Effort is pleasing, and highly competent, but not startling.").

The May 14, 1949 New York Age noted that "The Three Riffs, a great trio, who have stuck together through the years despite reversals and disappointments, celebrated their 10th year in show business. They're moving out front now." There were at least three blurbs over the years with the same theme: they had lots of reversals and disappointments. Someone in the group (probably Eddie) was a real whiner; all groups had their ups and downs, and judging by the number of places they played and the length of their engagements, the Riffs seemed to be more successful than most.


In mid-August, they moved into Detroit's Town Pump for a couple of weeks. On September 1, they opened at the Monte Carlo in Pittsburgh for another two. The September 10 Pittsburgh Post-Gazette said: "Singers who ought to know say the Three Riffs at the Monte Carlo have the best blend of harmony they've heard in a long time." Since none of those "singers who ought to know" were named, we can take it for granted that the sentence came straight from the quill pen of their press agent.

By December, they were back at Le Ruban Bleu.


On Friday February 10, 1950, the Alhambra Theater in Harlem re-instituted "flesh shows" (that is, live entertainment) for the first time in 25 years. With Willie Bryant as the MC, performers included Andy Kirk's band, the Congaroos (dancers), Dusty Fletcher (doing his "Open The Door, Richard" routine), Connie Carroll, and Buck & Bubbles. Others, called up to the stage, but not performing, were Pigmeat Markham, Timmie Rogers, the Two Zephyrs, and the 3 Riffs. At the time, the Riffs were still at Le Ruban Bleu.

The 3 Riffs were guests on Morey Amsterdam's TV show (on the Dumont network) on February 16, 1950. A week later (the 22nd), they were on Abe Burroughs' Almanac (on CBS-TV).

On March 22, they were back at the Alhambra Theater, this time as performers in the new weekly show. Valaida Snow was the headliner and Son & Sonny and Andy Kirk's band were there too.


The May 27, 1950 Billboard reported that "Apollo has inked the Three Riffs, who formerly cut for Atlantic. The combo is in its 13th month at the Ruban Bleu Club." I've never understood how they figure out how long an act has been somewhere. They clearly had not been at Le Ruban Bleu for a solid year. I suppose a press agent just chooses a random number that makes his client look good.


And, as per industry practice, by the time their signing with Apollo had been announced, they'd already recorded. On May 9, 1950, they had a session that produced "Jumping Jack", "Cherry In My Lemon & Lime", "Driftin'", and "Barbecue Ribs" (a song written by Steve Allen). All four were released in June.


June 16, 1950 found them spending a week at the Gatineau Country Club in Ottawa, where they followed the King Odom Quartet. Their show was reviewed in the June 19, 1950 Ottawa Citizen:


Advance billing last week for the new show which opened at the Gatineau Club Friday night, showed "The Three Riffs" . . . a trio of colored gentlemen reputed to be masters of smooth harmony. Immediately following the appearance of the King Odom Quartet, this writer was a little dubious as to the wiseness of the management's choice. Friday night quickly dispelled that idea. Eddie Parton, Joe McGhee and Bunny Walker combine into a singing group that turn out a series of bouncy vocals with ease and dispatch. Their imitation of The Ink Spots is nothing short of terrific . . . in fact, they're terrific in anything they do. They are better rehearsed and more polished than the King Odom Quartet . . . and whichever one is responsible for the arrangements deserves an extra pat on the back. The audience reaction was quick and spontaneous.


Over the years, many reviews would talk about their Ink Spots imitations. Bunny Walker did the high tenor leads and Joe McGhee the bass talking parts.

While they were in Canada, Cash Box reviewed "Barbecue Ribs" and "Driftin'" in their June 24, 1950 edition: "Wax by the Three Riffs and the set up of Barbecue Ribs and Driftin' for music ops. [A sentence that makes no sense.] Both ends should make for pleasant listening time and prove to be potent coin cullers. Top deck rolls in mellow fashion, while the flip slows down and is in a dreamy mood. It's easy listening all the way and should do well for music ops." Once again, "music ops" are the "operators" who actually own and re-stock juke boxes.

Cash Box reviewed "Jumping Jack" and "Cherry In My Lemon & Lime" in their July 15 issue: "Novelty wax by the Three Riffs might perk up and prove to be a sleeper. Both sides have the group offering a gang sing on a cute pair of tunes. Top deck ("Cherry") echoes the title, while the flip is a dance number replete with instructions. Tempo on both ends is mellow from start to finish. Ops should lend an ear in this direction."


After Canada, they went to Julius Monk's Atlantic Cabaret in Provincetown, Massachusetts for six weeks. They then returned to Pittsburgh's Monte Carlo on August 11 for a week. The Pittsburgh Courier of August 14 said: "The Three Riffs are one of the most pleasant and thoroughly relaxing acts the Monte Carlo has come up with in a long time."

More TV appearances. First was the Kate Smith Show (NBC) on October 4, 1950. Then, on October 29, they were guests on Hold That Camera, a TV show in which host Kyle MacDonnell interviewed celebrities.


On November 10, they were back at the Gatineau Country Club in Ottawa for two weeks. They got a nice write-up in the November 13 Ottawa Journal:


A trio of gentle songsters called appropriately enough "The Three Riffs", apparently are in the process of making their second appearance of this waning season at the Gatineau Club....

It is noteworthy that the "Riffs" have original arrangements and don't sound like anybody but the Three Riffs unless they are trying to sound like somebody else, which is the case in at least one number - they do an Ink-Spotsy version of "If I Didn't Care" (what else?). The Whiffenpoof Song, favorite in these parts, they do up brown. If we had a nickel for every time we've heard that song we'd just be doing this sort of thing as a hobby, but these boys give it a real fresh treatment.

A jazz at the philharmonic version of "A Chicken Ain't Nothing But A Bird" brought down the house and brought the Riffs back for a couple of encores. Instrument-less, they moved back and forth from the "mike" as the soloist came up, and by about the eighth chorus had the joint jumping.

This trio is a product of New York's East Side. They come to the Gatineau Club from the famous "Le Ruban Bleu". Their style of dramatizing songs is the result of giving the East Side crowd the "something new it wanted" about two years ago. The Riffs haven't looked back since. Their guiding genius is Eddie Parton.


Note that, unlike most other jazz, jive, and be-bop clubs, Le Ruban Bleu wasn't on West 52nd Street, but at 4 East 56th Street. (And, for those of you who know New York City, you'll realize that it can only be considered "east" by a whisker; it certainly didn't qualify as the East Side.)

On November 20, the Ottawa Citizen had another laudatory article:


Ottawa's hot spots have had a parade of colored quartets and trios this season. All of them have been top name performers and ranking very close to the top are the Three Riffs currently in their second week at the Gatineau Club. Eddie Parton, Joe McGhee and Bunny Walker are three of the most entertaining laddies that we have had the pleasure to meet. They turn out a series of bouncy vocals in an entirely new style. Off the floor they are just as entertaining and have added a lot to their prestige by spontaneous guest appearances at various social events around town. This certainly does them no harm and they are excellent ambassadors of goodwill for the club. Catch their interpretation of the Ink Spots . . . it's a riot.


They were back in New York in time to open at Le Ruban Bleu again on December 13. They'd be there for nearly six months.

The New York Post of February 17, 1951 told us that the 3 Riffs, at Le Ruban Bleu, "are doing such a remarkable imitation of The Ink Spots' If I Didn't Care, that Billy Kenny 'Better Care,' because it sounds just as good as the original! The boys should call themselves 'The Ter-Rifs'."


On March 24, they were guests on Steve Allen's TV show on CBS. They made a return visit on May 4.

The May 5, 1951 New York Age had this sentence fragment: "The Three Riffs' version of 'La Vie En Rose' and 'Good Morning Judge', zingy singing." I assume that's Wynonie Harris' "Good Morning Judge".

On May 7, they ended their 21-week stay at Le Ruban Bleu (to be replaced by the 4 Lads). The Riffs went directly to the Backstage in Akron, Ohio for a week. The Backstage ad had these praises: "The Three Riffs are big time" - Walter Winchell; "The boys do bouncy vocals with ease and dispatch" - Robert Dana (New York World Telegram); "They have a brightly burning satire" - Don Allison (New York Herald Tribune); and "The Three Riffs are a riot" - Gene Knight (New York Journal American).

Next, on June 12, 1951 they opened at the Pelham Heath Inn in the Bronx. From there, it was a relatively short stay at Le Ruban Bleu.


Then, they were back at the Gatineau on August 17. In spite of the great review they'd gotten from the Ottawa Citizen the previous year, the August 21 edition said: "The Riffs are a lot more polished than when they were here last year and have added a piano accompanist [unnamed] to their show which helps a lot. Their songs are all new . . . and as usual, are ably put across by a set of gestures that can only be associated with the Riffs."

On September 6, 1951, they were back at Le Ruban Bleu and were held over when the show changed in mid-December. They took time out on December 8 to be part of the Cerebral Palsy Telethon (although they might have been on at 3:00 AM).


Their Ruban Bleu show and its acts was mentioned in the November 17, 1951 New Yorker: "the Three Riffs, whose songs bound from wisecrack to wisecrack with the greatest of ease". They remained there through early February 1952.


On February 12, 1952 (just in time for Lincoln's Birthday), they transferred to the Bon Soir, on West 8th Street in Greenwich Village. At the same time, Sonny Rae and the 3 Riffs were appearing in Waterloo, Iowa.

They were once again guests on Kate Smith's NBC TV show on April 22.


From mid-May to mid-June, the 3 Riffs were at the El Roa Inn in Maroa, Illinois, near Decatur. When they returned to New York, they were at Le Ruban Bleu for another month. On July 2, that show moved to the newly-opened Nino's Continental in Port Washington, Long Island for two weeks.


On July 15, they opened at the Bon Soir again. On August 24, it closed for two weeks vacation, but reopened on September 2 and, on September 13, the Bon Soir announced that they were held over. Also in September, Sonny Rae and his 3 Riffs performed in Sheboygan, Wisconsin. There was a plethora of 3 Riffs (another one popped up in Hazleton, Pennsylvania in October).

They guested on Kate Smith's TV show for the third time on December 8.


I don't really know where to put this, so this is as good a place as any: The 3 Riffs recorded a couple of sides for V.M. (Variety Music) Records of Holyoke, Massachusetts, along with Budd Johnson's All Stars: "Since The Day You Came Along" and "Rev". Unfortunately, nobody can accurately date this record. For what it's worth, "Since The Day You Came Along" by Edward Shaine (whose name is on the label) was copyright December 29, 1952, so 1952 is a reasonable guess. (Saxophonist and bandleader Albert "Budd" Johnson was the father of the Bud Johnson in the Chanters.)


On January 30, 1953, the 3 Riffs opened at the Town & Country Club in Brooklyn; they were still there in mid-March. While they were at the Town & Country, some group called the 3 Riffs was at the Chez Paree in Montreal; there's a March 6 ad for them when they opened there. However, the Evening Sun (Hanover, Pennsylvania) said in their April 18 edition that the Riffs "have been a stellar attraction at the Town & Country Club for the past few months...."


Then, on April 7, they opened again at the Bon Soir. That was a short engagement because, by early May, they were at the Chi-Chi Starlite Room in Palm Springs, California. The Desert Sun of May 7 said: "Completely captivating with their act, holding the audience in rapt attention are the Three Riffs. Their comedy singing and antics on the stage coupled with many serious renditions kept the crowd applauding and actually howling for 'more and more.' Finally the perspiring trio begged off with a thank you song. They're good and must be seen and heard for an evening of real enjoyment."


On June 1, 1953, they opened at the Blue Angel (New York), along with Felicia Sanders (she who'd recorded "The Song From Moulin Rouge"), remaining for around two months. By late August, they were at the Elegante in Brooklyn for a couple of weeks.


On September 16, they began another stay at Le Ruban Bleu, before opening at Chicago's Black Orchid on October 27. From there, it was on to the Town & Country in St. Louis' Congress Hotel, where they began on November 25 for two weeks.

Press agents are funny people (that's "funny" as in "dumb and hilarious"). This is what was sent to the St. Louis Post-Dispatch (November 22, 1953). The Three Riffs, a trio of satiric songsters from Le Ruban Bleu in New York, where they opened for two weeks and stayed three years, start an indefinite engagement Wednesday night." While they certainly spent a lot of time at Le Ruban Bleu, let's not get carried away and say they were there for three straight years. (Actually, the flack toned it down a bit; one of the Town & Country ads claimed they'd been there for four years.) Also, their "indefinite engagement" at the Town & Country lasted two weeks.


On January 7, 1954, the 3 Riffs opened at the Village Vanguard in New York's Greenwich Village. They shared the stage with Rose Murphy, "The Chee-Chee Girl". The January 12 New York Post said "The Three Riffs are one of the solid hits of the intimate club circuit, and with good reason. They're musical clowns who keep the audience solidly entertained. Individually, they're funny; together, they're hilarious. It doesn't seem to make much difference what they're doing - it all turns out fine. Whether they're burlesquing the Ink Spots' version of 'I'd Climb The Highest Mountain' or making like three Billy Daniels (or Danielses) they're a good show."


On February 16, they were back at the Bon Soir, probably for three weeks. Then, on March 12, the 3 Riffs made another appearance at the Apollo Theater, this time with Pearl Bailey, Don Redman, Lewis & Van, Elise & Babs, and the orchestra of drummer Louis Bellson (Pearl's husband). That entire show then moved en masse to the Uptown Theater in Philadelphia the next week. After that, the Riffs, Bailey, and Bellson went to the Town & Country in Brooklyn.

On April 23, the Riffs were guests on The New Revue, a CBS TV show broadcast in color (to whom?). Merv Griffin was also a guest that evening.


From April 26 - May 1, 1954, they ("comedy-song men") were at the Kiel Opera House in St. Louis with Pearl Bailey, Louis Bellson, the 3 Rockets, and the Jeter-Pillars Band.


From there, the 3 Riffs, Pearl Bailey, Louis Bellson, and the 3 Rockets joined Don Redman's Orchestra and Lewis & Van for a week at Chicago's Regal Theater, starting on May 8. (They were advertised as the "Three Singing Riffs").


On May 22, they opened at the Blue Sails Room of the Sans Souci Hotel in Miami for a week. In early June, they returned to the Elegante in Brooklyn. It took the New York Age a while to catch up. Their July 3 issue said: "The Three Riffs back from Miami where they scored a tremendous success at the famous Sans Souci hotel."


By early July 1954, they were back at the Bon Soir, along with Tiger Haynes' 3 Flames, remaining until at least late August.


As long as they were in New York, they did some more recording, this time for the tiny Pic label: "My Baby And A Lemon-N-Lime" and the really cute "Don't Jump Off The Bridge". These were released in July and reviewed in the August 21, 1954 Billboard. "My Baby And A Lemon-N-Lime" received a 65 ("The boys turn in an attractive reading of a novelty tune about the hottest day of the year. It's smooth enough to get some jock action, but it could have used more excitement."). "Don't Jump Off The Bridge" got a 63 ("The 3 Riffs use an old-fashioned sound on this side to turn in a pleasant novelty effort. It could get some spins, but it's better cocktail room material than for records.").


On October 22, they were back at the Carnival Room of the Gatineau Country Club in Ottawa. They opened their act with "Jambalaya" and did imitations of Billy Daniels, Louis Armstrong, and the Ink Spots. The Ottawa Citizen of October 23, 1954 said: "The boys are seasoned performers and combining their easy friendly manner with well-ranged voices and entertaining material earned the applause of Carnival Room first-nighters."


On December 7, 1954, they were used to back up Quincy Jones' singer, Clarence Beeks (that's "King Pleasure" to you), on a single song: "I'm Gone". With a pretty Quincy Jones instrumental ("You're Crying") on the flip, the side was issued on Prestige later that month.


In late December, they were at the Down Beat in Montreal. They were advertised as "Blended Harmony with a Spice of Jest".

"I'm Gone" was reviewed in the January 22, 1955 Billboard and received a 70 ("The Three Riffs warble infectiously on a rhythm Ditty with okay backing by Jones.") In spite of King Pleasure's name being on the label in letters as large as the song's title, the reviewer didn't seem to realize that the lead voice was his.


In early January 1955, they returned to the Down Beat in Montreal, but were back in New York in time for another week at the Apollo Theater on February 11. This time, they shared the stage with Lucky Millinder, Joyce Bryant, Nipsey Russell, Jay Smythe, and the Helen Vernon Trio. The February 19 New York Age talked about their participation: "The Three Riffs also found their niche on the Apollo stage. Their success and fond reception by the audience was all the more credit to their fresh, rib-tickling material. Boasting not one outstanding voice among them, the three boys nonetheless scored repeatedly in the vocal department." The Age was still writing about the show on March 5: "Three Riffs start off siesta-like with a South American tune and end up popping. . . Each is a distinct personality and yet together, they make an unusual threesome."


On March 2, they began another engagement at Le Ruban Bleu, this time for six weeks. Then, the young men went West (to coin a phrase); April 20 found them beginning a run at the Gold Room of the Hotel Golden in Reno, Nevada. Ads ran through April 30.

On August 2, 1955, they checked into the Bon Soir again. A few weeks later, they were back at Brooklyn's Elegante.

At the close of the year, there was a new quartet appearing in Poughkeepsie, New York: Three Riffs and a Ref. No relation.


They opened at the Black Orchid, in Chicago, on January 17, 1956. Also on the bill was Gloria Van ("vantalizing vocalist"), who had once recorded with the 4 Vagabonds. (Hadda Brooks was in the Jr. Room.) This is the only engagement I could find for them that whole year.


It was back to Brooklyn's Town & Country on January 8, 1957, along with La Playa Sextet.


On April 19, the Hotel Theresa, in Harlem, opened a nightclub: the Gold Room. The 3 Riffs (along with Othella Dallas & Ocie Smith) were in the initial revue. Shows were booked and produced by Leonard Reed, who was the manager of the Apollo Theater at the time. (Dancer Reed had, for a short while, been a member of the Peanut Boys in Indianapolis in 1931. Another member was Hoppy Jones, who'd become the original bass of the Ink Spots.) The Gold Room show was reviewed by the New York Age on April 27: "Handsome Ocie Smith illuminated the joint with his rich [word omitted] and he was followed by the Three Riffs which included a curvy lass wearing a provocative gown. Lovely chanteuse Othella Dallas wrapped up the lively show with her bewitching lyrics."


Was there a femme singer in the group? Turns out there was. This was in the May 18, 1957 New York Age: Royce Wallace will replace Gladys Monday [sic] in the Three Riffs. Gladys is taking time out to have a baby."

Gladys was actually singer Gladys Bruce Mundy, wife of arranger Jimmy Mundy. She'd come from California in the early 1950s and had also appeared at Le Ruban Bleu. They had certainly heard her when she'd performed at a party for Lucky Millinder at L'Onyx on October 9, 1953 (named among the guests were Eddie Parton and Joe McGhee). Even before that, (October 1952), Eddie Parton and his wife gave a first anniversary party for Jimmy and Gladys Mundy.

Royce Wallace had been in the chorus of the original Broadway production of "Carmen Jones" in 1943. She also would turn up in the cast of "Sanford & Son" as Aunt Rosetta and Mrs. Gordon.

However, this is the only reference to either Gladys or Royce with the group. By early June, Royce Wallace was in the "Nuts To You" revue at Harlem's Little Theater.


On July 4, 1957, the 3 Riffs opened at the Club Harlem in Atlantic City, as part of Timmie Rogers "No Time For Squares" revue. Also in the cast was Napoleon Reed, the original male lead of "Carmen Jones" on Broadway in 1943. [I was lucky enough to see Napoleon Reed in person around 1960. I can still hear the way he held the last note to "Autumn Leaves".] The show was still going strong on July 20.


In mid-August, they were back at the Gatineau Country Club in Ottawa, along with Joan Roberts, the original Laurey in "Oklahoma", when it opened on Broadway in 1943. [As an aside, when I saw a production of "Oklahoma" around 2000, Joan Roberts was in the audience.] The Riffs were held over.

This is the last mention of the Three Riffs in the press.

Eddie Parton said, in a September 22, 1992, interview with columnist David Hinckley: "Pearl Bailey invited us to Las Vegas, but we couldn't play on her show because the Ink Spots had just been there and they didn't want another vocal group. We played in the lounge with [Pearl's husband] Louis Bellson." [This was the Flamingo Hotel, which had a main theater and a lounge; the first-rank acts, like Pearl Bailey performed in the main theater.] Pearl Bailey had opened at the Flamingo on October 3, 1957, along with the Ink Spots, who were there through the end of October. Presumably the 3 Riffs joined the show in November 1957, but their name never appeared in Flamingo ads.

Bunny's son, Eugene Walker, Jr. said that they were with Pearl Bailey in Las Vegas and they kept missing their curtain time, probably because Bunny had developed a drug problem. By the end of 1957, the group had disbanded.

Some other Eddie Parton quotes from David Hinckley's September 22, 1992 New York Daily News piece:


We could sing rhythm and blues, but we were not an R&B act. We'd do it all. Most acts would get a week and that was it. We'd do 22 weeks.

And:

When Johnny Ray had "Cry," we did that. But the one a lot of people loved best was "Birth Of The Blues," where we each took one performer. We started with Al Jolson and Cab Calloway, and when Joe [McGhee] did Louis Armstrong, it brought the house down.


Another quote from Eddie Parton that was left out of that article: "We didn't get into the big time because there was no big time for what we did then." And "We could impersonate anyone. We'd eat 'em up. We did Billy Daniels, the Ink Spots. We'd impersonate the horns in the New York Philharmonic. We'd imitate [drummer] Max Roach."


After the 3 Riffs came to an end, Eddie worked for the New York City Department Of Labor. One of the things Bunny did after the Riffs was to become the MC at Johnson's Lake Resort in Summit, New York in the mid-1960s.

The only one of the 3 Riffs who had a subsequent show business career was Joel Seneca McGhee, under his new name, "Joe Seneca". A songwriter first, he penned Little Willie John's "Talk To Me, Talk To Me" and Brenda Lee's "Break It To Me Gently". His songs were recorded by Al Green, James Brown, Dean Martin, Doris Day, Jack Jones, and Ike & Tina Turner.

Remember when he was in that Cleveland production of Eugene O'Neill's "Ile" in 1939? Well, now he got the acting bug again. Joe was on Broadway in "Of Mice And Men" in 1974 with James Earl Jones, "Little Foxes" with Elizabeth Taylor in 1981, and "Ma Rainey's Black Bottom" in 1984.


He also turned to films, appearing in "The Taking Of Pelham One Two Three" (1974), "The Fish That Saved Pittsburgh" (1979), "Kramer vs. Kramer" (1979), "The Verdict" (1982), "Silverado" (1985), and "Crossroads" (1986). Then, it was TV: "Spencer For Hire" (1985), "The Cosby Show" (1987), "The Golden Girls" (1987), "The Equalizer" (1989), "Matlock" (1989), "China Beach" (1990), "Doogie Howser, M.D." (1990), and "Law & Order" (1993).

I like the 3 Riffs. "It's A Killer Mr. Miller", "PLUTO - You Dog!", and "Don't Jump Off The Bridge" are really cute and "Driftin'" is a pretty ballad. The Riffs were good; twenty years of audiences agreed with me.



Special thanks to Eugene Curtis Walker, Jr. and his daughter, Valerie Walker; Randall McKee, Eddie Parton's cousin; Alyce Gilchrist; Victor Pearlin; Donn Fileti; Jay Bruder; Neil Hirsch; and David Hinckley.



THE 3 RIFFS
DECCA (Three Riffs)
7634 Ace In The Hole / It's A Killer Mr. Miller - 9/39

SAVOY (Three Barons, with the Tiny Grimes Quintette)
527 Milkshake Stand / I'd Give My Life - 12/44

UNRELEASED SAVOY
Poor Butterfly
I'm High

CHICAGO (Three Barons, with Teddy McRae & His Orchestra)
106 Pluggin' Jane / To Satisfy You (with Rena Collins) - 8/45

ATLANTIC (Joe Medlin & Three Riffs)
867 I'm Glad For Your Sake / Bewildered - 12/48

ATLANTIC (Manhattan Paul & Three Riffs)
868 I Wish I Didn't Love You So / Hard Ridin' Mama - 1/49

ATLANTIC (Joe Medlin & Three Riffs)
867 I'm Glad For Your Sake / My Last Goodbye - 2/49

ATLANTIC (Three Riffs, with the Oscar Pettiford Trio)
871 PLUTO - You Dog! / I'll Be There - 2/49

UNRELEASED ATLANTIC (3 Riffs)
Go Long (recorded 10/21/48)
I'm So Good To You (recorded 10/21/48)
Tormented (recorded 1/12/49; master book says "4 Riffs")
You've Got To Reap What You Sow Blues (recorded 1/12/49; master book says "4 Riffs")

JUBILEE (Laverne Ray & Three Riffs, with the Pinky Williams Orchestra)
5003 Hot Sweet Potatoes / Rock-A-Bye Boogie - 2/49

APOLLO (Three Riffs)
1164 Jumping Jack / Cherry In My Lemon & Lime - 6/50
1165 Driftin' / Barbecue Ribs - 6/50

V.M. (VARIETY MUSIC) (Three Riffs, with Budd Johnson's All Stars)
339 Since The Day You Came Along / Rev - ca. 52

PIC (Three Riffs)
0007 My Baby And A Lemon-N-Lime / Don't Jump Off The Bridge - 7/54

PRESTIGE (King Pleasure & Three Riffs, with the Quincy Jones Band)
908 I'm Gone / [You're Crying - Quincy Jones and his Band] - 12/54





Unca Marvy's Home Page
More Articles