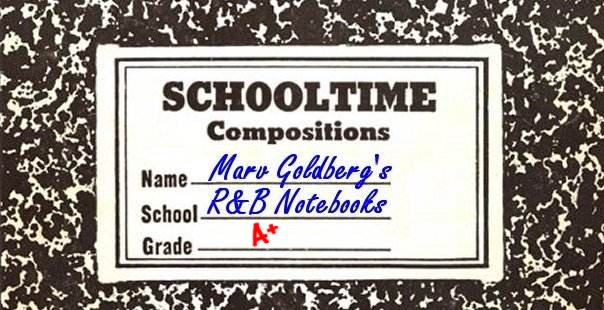 JOE MEDLIN
By Marv Goldberg

© 2023 by Marv Goldberg
Joe Medlin was a whole lot more than just a singer. Although highly praised for his voice, he was never really successful with his recording career (one minor hit in 14 years). However, once he stopped singing, he made a name for himself in the promotion field, working for several big companies.




Joseph Samuel Medlin was born on April 1, 1919 in Norfolk Virginia. His father was the somewhat shadowy Clarence Woodrow Medlin, Senior; his mother was Lillian Barnes.

Joe told Social Security he was born on May 1, 1919 to Clarence Medlin and Lillian Banks [see below]. His WW2 registration gives no date of birth, just saying "21". However, his birth certificate is online and it was definitely April 1. (Since it was filed with state on April 23, that kind of rules out May 1.)

Lillian's name is sometimes seen as "Banks", because, in the 1910 census, when she was living with her parents, Henry and Mary Barnes, she was married to Frank Banks.

Father Clarence Medlin was from Morrisville, North Carolina, but in 1910, he was living in Norfolk. When he died in 1962, he was living in Manhattan; his death certificate said he was divorced from Lillian Barnes Medlin. When he registered for the draft in World War 1 (in June 1917), he was living in Paterson, New Jersey, was married, and had a wife who was dependent on him for support, but nothing about children (two of whom had already been born, in Virginia). By 1930, Clarence was living in Newark. Since he was living in Paterson in 1917, Newark in 1919 (per Joe's birth certificate), and Newark in 1930 (and is possibly the "Clarence Martin" living in Manhattan in 1920), how Joe Medlin came to be born in Norfolk in 1919, remains a mystery for the family to sort out.

Brother Clarence Woodrow Medlin's birth certificate (Nov 24, 1913 in Norfolk, Va) says his parents were "Lillian B[arnes] Banks" and Clarence Medlin. He died July 3, 1974.

Joe's other brother, Oliver S., was born July 19, 1915 in Norfolk and died on May 5, 1936. The death certificate gives his parents as Clarence Medlin and Lillian Barnes.

In the 1920 census, Lillian Barnes was living in Norfolk with her parents. She said she was married, but there's no husband. She has three children: Clarence W. (6), Oliver S. (4 years, 6 months), and Joseph S. (9 months). The children all have the surname "Medlin" (which looks like "Mullin"). However, a 1967 article about her said she'd lived in Paterson since 1916. [I hope you've stopped believing that any of this is easy.]

In the 1930 census, the three Medlin children (Clarence, Oliver, and Joseph) are living in Norfolk with grandparents Henry and Mary Barnes, but mother Lillian isn't there. Since she'd subsequently be called "Lillian Alexander", she's probably the one who's living in Washington, DC as a servant (single, born in Virginia around 1898). She didn't answer the question "age at first marriage" (and I never could find out who "Alexander" was, although she kept that name for the rest of her life).

By 1933, the family (Lillian and children, Clarence, Oliver, and Joseph) had moved to Paterson, New Jersey. That's when they started to make the papers. The first two instances had to do with bicycles. On July 11, 1933, Oliver was injured when a car struck the bicycle he was riding. The first-ever mention of Joe Medlin was on August 29, 1933, when it was reported that his bicycle had been stolen from his front yard the day before.

That's probably not why you're reading this, however. How about this: the first mention of Joe as a performer is when he sang "Holy Night" in a December 1933 Christmas program given at Paterson's School No. 2 (they really needed better school names). He was 14.

In the 30s, he entertained a lot locally. I'll give a couple of instances, but he was mentioned many, many times in the local papers.

One non-entertaining piece appeared in the August 11, 1934 Paterson News:


The Goodfellow Athletic association has staged several sport events in the past week to determine their outstanding athletes in different sports. In track, Joe Medlin outstanded [sic] the field to gain first place in that event.


As a singer, Joe took second place in the Richmond Baseball Club's amateur contest held at a dance they gave on April 6, 1935.

Joe attended Paterson's Eastside High School and appeared in various school revues. Two of his numbers were "Mood Indigo" and "Wagon Wheels". He was also on the softball team. The April 10, 1935 Paterson News had this to say:


Much will be heard in the near future of Joe Medlin, the big colored boy that can put across Blue Songs like few others can do. He sings "Lost In A Fog" and "Mood Indigo" and does both to perfection.


Since they used the word "big", I'll tell you that his World War 2 draft registration had him at over 6' 3", although later reports would say 6' 5".

Spruce Street had many block parties (the family lived at #85 for many years). Joe managed to sing at most of them. He was also the referee for a Spruce Street boxing match. Apropos of nothing whatever, the bottom of the page of the August 24, 1935 Paterson News asked: "What Would Happen If: Joe Medlin wasn't singing ! !"

The Patterson Morning Call of October 10, 1934 had an article titled "Jeffersons Give An Amateur Show":


An amateur show surprisingly packed with a variety of talented performers was presented last night by the Thomas Jefferson Democratic Club.... Joseph Medlin, 15-year-old Negro singer, of 85 Spruce Street, was awarded first prize for his excellent rendition of "Life Is A Song", a decision of the judges which met with the popular approval of the audience.


Over the years, Joe would entertain at local political events, even when he'd moved away from Paterson. I won't mention any others unless they're particularly interesting.

On January 23, 1936, he won an amateur contest at the local Majestic Theater. The prize was a three-day paid vaudeville engagement.

He sang "It's A Sin To Tell A Lie" at a Spruce Street block party on August 7, 1936.

Nothing of interest in 1937, but on May 2, 1938, he played a "singer from Broadway" in a WPA production of "Bobby", a musical comedy held at Eastside High School. (Since he was 19 at the time, I assume he'd graduated by then.)

There was this in the May 14, 1938 Paterson Morning Call:


Joseph Medlin, 18, of 85 Spruce Street, was acquitted and decision was reserved on LeRoy Payne, 19, of 10 Harrison Street, who were accused of larceny of $12 from the person of John Nelson of 47 Twelfth Avenue, following an accident at Paterson and Governor Streets last Aug. 6.

The records of Court Clerk O'Brien show that after the accident, Medlin and Payne are alleged to have rifled the pockets of Nelson who was shocked by the accident and unable to help himself. Patrolman Gerhardt Gustorf and Acting Detective Captain James J. Smith, made the arrests and offered testimony.


Payne would be convicted of the crime, but Joe was acquitted. See how papers sensationalize these things: when the crime was initially reported (on August 12, 1937), the amount in question was only $11. However, I can't figure out why it took nearly a year for a petit larceny case like this to come to trial.

But Joe wasn't out of trouble yet. Here are some articles explaining further brushes with the law (I have to admit I don't understand the first problem):

The Paterson Morning Call (September 5, 1939):


Harry Hall, 33, of ... Perth Amboy, was attacked by some unknown person at Paterson and Harrison Streets shortly after 2:30 o'clock yesterday morning and he was cut over the left ear, presumably by a knife.... seven sutures were placed in the wound.... [It goes on to say how Hall and three others were arrested as material witnesses.]


But this, from the Paterson Morning Call (September 7, 1939):


Harry Hall, of 532 Mechanic Street, Perth Amboy, was held for action of the Grand Jury of atrocious assault with a knife on Joseph Medlin, of 85 Spruce Street. [Now it's Hall who did the attacking; Medlin wasn't initially mentioned at all. Beats me.]


This is the worst one, however, in the December 7, 1939 Paterson Morning Call:


Joseph Medlin, 20, of 85 Spruce Street, was arrested last night by Patrolman Stevens, of the radio patrol, on a charge of atrocious assault and battery made by Hampton Dais of 283 Governor Street after a fight in the house at the Governor Street address.

Medlin allegedly went to the home of Dais to visit a girl friend, Mary Alexander, who boards there. He and Dais argued because of an alleged lack of heat from an oil stove. [A heated argument?]

Medlin is alleged to have struck Dais over the head with a milk bottle inflicting a laceration which required 32 sutures. Dais was treated at the General hospital. Medlin was lodged in a cell pending arraignment in Police court this morning.


Joe would face trial on March 1, 1940 and was subsequently acquitted. Interestingly, World War 2 draft registrations noted physical characteristics, such as scars; none were written down for Dais.

In the 1940 census, Joe was living in Paterson (still at 85 Spruce Street) with his mother, Lillian Alexander (who says she's widowed; still can't find out who Alexander was). Joe's occupation is the non-committal "new worker".

When he registered for the draft on October 16, 1940 (World War 2 Draft Registration Day), Joe was working at Charles Raddock's Bar & Grill in Hackensack (not too far from Paterson). However, I don't know what he was doing there; it might not have been entertaining.

The Paterson Morning Call of August 8, 1941 had a list of local men who'd been selected by the draft; Joe's name was first on the list. When the 1944 Paterson City Directory was being compiled in late 1943, Joe's entry was "Medlin Joseph S in US Army r 85 Spruce". In normal circumstances, if someone's drafted, it's for two years. However, only a few months after his induction, the United States entered the war, so I'm surprised that they didn't keep those draftees. In spite of that City Directory entry, you'll see, in a bit, that Joe was with Buddy Johnson's band in the fall of 1943.


And now, we come to Joe Medlin's professional career. He began with Buddy Johnson's orchestra, but in a short while, you'll be as confused as I am.

Let's start with this: in July 1943, Buddy Johnson's vocalists were Andrew Sinclair, and Buddy's sister, Ella. Sinclair seems to have replaced Warren Evans, who was the vocalist on Buddy's hit recording of "Baby Don't You Cry", which was recorded on November 16, 1941, when Medlin was in the army (you'll sometimes see that Medlin was the vocalist on the song; I'm sure he sang it at shows, but he never recorded it). In the late 40s and early 50s, Medlin and Evans frequented the same New York clubs.

This came from Dan Kochakian's files, but there was no source cited: "Joe Medlin won the Wednesday night Apollo Theater amateur contest. Buddy Johnson, in audience, offered him work with his small unit." This certainly makes sense, but it would be nice to know when that was. At any rate, Buddy Johnson did hire him. The Johnson band (featuring Andrew Sinclair) played the Apollo the week of July 16, 1943, so that's as good a date as any (the amateur show would have been on Wednesday, July 21).

Just because you're hired, doesn't mean that you're pushed out on the stage the next night. There'd be plenty of rehearsals before Joe could appear. When the band played the Sunset Terrace in Indianapolis on September 19, 1943, it was Andrew who was advertised.


The first ad with Joe Medlin's name was from October 9, 1943, when the band was playing the Odd Fellows Hall in Tyler, Texas. He was also named in the Apollo Theater ad for October 22.

This was in the Pittsburgh Courier of November 6, 1943:


BALTIMORE, Md. - Large audiences at the Royal Theater in Baltimore have acclaimed Buddy Johnson's newest composition, "They All Say I'm The Biggest Fool", and it is predicted that it will rank with "Baby, Don't You Cry" and "Let's Beat Out Some Love" in popular appeal. The number was introduced at the Apollo Theatre in New York last week with Joe Medlin doing the vocal.

At the conclusion of his engagement at the Royal here, Buddy Johnson's crew will invade Fays theatre in Philadelphia for one week beginning Friday. [The only other name in the Fays ad was comedian Spider Bruce.]


Keep in mind that the blurb said Joe Medlin introduced "They All Say I'm The Biggest Fool". However, regardless of anything you may read, he never recorded the song at all.

When they were back at the Sunset Terrace on November 28, it was Andrew Sinclair's name in the ad. Sinclair was also advertised for a December 24 show in Raleigh, North Carolina.


A January 22, 1944 blurb in the Indianapolis Recorder had a photo of Joe with this caption:


Joe Medlin, featured vocalist with Buddy Johnson's Famous Orchestra, who is spotlighted with the great band that last week played to a record crowd at Harlem's Savoy Ballroom. Medlin thrilled with "They All Say I'm The Biggest Fool", his latest Decca recording. [Aside from the strange grammar, I told you Joe would be credited with the song. However, it wouldn't be recorded until October 1944 (see below), and Joe wouldn't be singing it.]


The February 5 Detroit Tribune said that the band, with Joe Medlin, was touring the southwest. On March 3, when the band played the Paradise Theater in Detroit, Joe's name was in the ad.


They returned to the Sunset Terrace on March 12, 1944, and once again, the ad mentions Andrew Sinclair. However, a March 25 Indianapolis Recorder blurb said that Joe was there when Buddy Johnson had played the Greystone Ballroom in Cincinnati (no date given, but it would have been between late February and mid-March). March 31 found the band (with Joe) at the Apollo Theater. The write-up in the April 1 New York Age specifically said "Two vocalists will appear with Buddy Johnson .... They are Ella Johnson and Joe Medlin. Both have won popularity as record artists." [Spoiler Alert: Joe would never record with Buddy Johnson at all.]

But Andrew Sinclair was still around. The last time his name was in an ad was when the band played Rocky Mount, North Carolina on June 12, 1944. I get the feeling that Buddy was using both singers; nothing else makes any sense. It's strange, though, that they were never both mentioned in any ad or blurb.


By the time the band played the Regal Theater in Chicago (on June 30), Ella Johnson was off having a baby and the new femme singer was Etta Jones (although the ad still had Ella's name). Etta later revealed that when she'd appeared on the Apollo Theater's amateur show, it was Joe Medlin who told her to audition for Buddy.


On August 4, the band was at the Odd Fellows Temple in Wilmington, Delaware. Since Andrew Sinclair seems to be gone forever, our lives have gotten a lot simpler, right? (C'mon, c'mon, you know the answer to that by now; why do you even ask?) Enter Arthur Prysock.

Prysock, who was born in Spartanburg, South Carolina, had moved to Hartford, Connecticut during World War 2 in order to work in the aircraft industry. He also, you may have guessed, sang. [Note that he's the brother of saxophonist Wilburt "Red" Prysock, who had also moved to Hartford.]

The story goes (even from Prysock himself) that Prysock got his big break because Joe Medlin got sick and couldn't make an engagement. (Nothing said if it was one night or several; nothing said exactly when this was; nothing said where this was, but the inference is Hartford, even if I can't find Buddy Johnson playing there in 1944 at all.)

Remember that "They All Say I'm The Biggest Fool" was introduced by Joe Medlin back in October 1943. Also, remember that I said it was never recorded by him. The eventual recording was by Arthur Prysock on October 4, 1944. There's no explanation of why Prysock recorded this on that day, since, in all of 1944, he never seems to have appeared with the band, other than that time when Joe was ill. There's not a single mention of Johnson and Prysock together in 1944.

On November 20, 1944 the Hartford Courant printed an article lamenting that people in Hartford weren't coming out to clubs there. One of the performers who was playing was Arthur Prysock, on his own.


When the band played the Joy Boy in Chicago on October 30, Joe's name was in the ad (along with the returning Ella Johnson). Then, it was up to Detroit, to appear at the Paradise Theater the week beginning November 4. November 20 found them at the Raleigh (North Carolina) Memorial Auditorium.

The New York Age of February 10, 1945 said: "Is it Juanita Tharrington and Joe Medley, ex-Buddy Johnson vocalist?" [Occasionally, Joe is referred to as "Medley".] This tells us that Joe has left the band, sometime in December 1944 or January 1945.

The first time Arthur Prysock is mentioned with Buddy Johnson was on March 17, 1945, when they played the Paradise in Detroit.

Fortunately, we had the May 19, 1945 New York Age to inform us that Joe and Juanita were splitsville. But it also told us: "He's taken over Frank Humphrey's band" [they meant trumpeter Frank "Fat Man" Humphries, who'd later record with the Crows behind him.] However, there's not a single other mention of the two of them together. (On top of that, the May 12 New York Age said that Frank Humphries was part of Tab Smith's band. Of course, Joe may have taken over after Humphries left to go with Smith.)


However (and there always is one), there's an ad for Buddy Johnson appearing at the Raleigh [North Carolina] Memorial Hall on June 25, 1945 with Ella and Joe. While I confirmed the date of the paper, the ad is 100% identical to the one from November 20, 1944, other than the date. I suppose they could have used an old ad and just changed the date.

Joe was the master of ceremonies at a cocktail party given on December 30, 1945.


On March 5, 1946, Joe appeared with Milton Larkin's orchestra at the Armory Drillroom in Danville, Virginia. (Larkin would turn up, in December 1948, as vocalist with the X-Rays on Savoy: "I'll Always Be In Love With You".) The ad says "Featuring Joe Medlin Singing His Famous Arrangement, Baby Don't You Cry". Again, that was recorded by Buddy Johnson long before Joe ever joined him, although I'm sure he sang it with the band many times. The New York Age of March 2, had an On The Avenue column that talked about goings-on in Roanoke, Virginia. It said, in part:


Milton (good Joe) Larkin Orchestra featuring that fine singer, Joe (B. S.) Medlin, is nothing but great going places! ... Let us look into the past ourselves before we attempt to pass on others ... Of course, we have narrowness in the world yet. [They have to learn to keep drugs away from columnists.]


In both the August 12 and 26 Down Beat magazines, Joe was called a new singer with Milton Larkin. However, these are the last mentions of Joe with Larkin.

On January 17, 1947, an overheated iron started a fire in his mother's kitchen at 85 Spruce Street. I suppose Joe was still living there.


Finally, a recording. With no fanfare, Irving Berman's Manor Records of Newark, New Jersey released the pretty "Gone", backed with "Mister Worm" (an instrumental) in September 1947. The credit was "Joe Medlin And His Orchestra". I don't know what he did on "Mister Worm"; there's nothing that ever said he played any instrument. The disc wasn't sent out for review. When he appeared at a political function dance on October 29 the blurb also said "Joe Medlin and his orchestra".


Joe's next record, from December 1947, with the Warren Lewis Band, was on the obscure Florida label. In spite of its name, Warren Gladden's Florida Records was located at 2370 7th Ave in Manhattan. The songs were "Your Love Will Return Someday", coupled with "My New Year's Resolution". They were reviewed in the January 17, 1948 Billboard:


Your Love Will Return Someday (50): Balladized for race marts with an Eckstine-type vocalist. Small jazz backing comme-ci, comme-ca.

My New Year's Resolution (45): Song boy shows real voice on a bad song. Backing blend vs. warbling inferior.


We don't hear of Joe again for most of 1948.


Speaking of the Ravens, around September 1948, when Ravens' baritone Warren Suttles left, their accompanist, Howard Biggs, auditioned Joe and recommended that he be hired. But this arrangement only lasted a few weeks; Joe's voice was good for solo work, but didn't blend well with the group. He probably joined immediately after the "It's Too Soon To Know" session and left right before the "Silent Night" session; he wasn't on any Ravens recordings.

But by October 21, he'd joined a 3 Riffs session at Atlantic Records (shared with Manhattan Paul), at which he recorded "My Last Goodbye". He was back with them again on November 23 to record "Bewildered" (the old Tommy Dorsey song) and "I'm Glad For Your Sake".


On New Year's Eve 1948, Joe was the MC at Harlem's Calypso Club, which featured many acts I never heard of.


Sometime in December, Atlantic issued "I'm Glad For Your Sake", backed by "Bewildered" (in a vain attempt to compete with Amos Milburn's version). However, the disc did make Cash Box's Race Disk O' The Week in their December 25 edition. Strangely, although the label credits the 3 Riffs, neither that review nor the January 1, 1949 Billboard review mentioned them at all (that same issue also announced that Atlantic had signed Joe to a two-year contract):


I'm Glad For Your Sake (84): Sock sentimental warbling of oldie marks singer Medlin as comer in race field. Side figures to score in jukes.

Bewildered (80): Good enough performance of tune that's clicking via a Bullet waxing [by the Red Miller Trio]. Could pick up overflow coin.


There were many, many versions of "Bewildered" at the time. I've heard the ones by Amos Milburn, Billy Eckstine, the Red Miller Trio, the Ink Spots, Hadda Brooks (with the Ebonaires dubbed in), James Quintet, Studs [Duke] Henderson, and the Vocalaires. It's such a nice song that I'd have trouble picking my favorite version.


With so many versions of "Bewildered" flooding the market, and Amos Milburn running away with sales, Atlantic reissued "I'm Glad For Your Sake" in February 1949, this time with another pretty one, "My Last Goodbye", as the flip. Billboard reviewed them on February 26:


My Last Goodbye (71): A recoupling, with side replacing "Bewildered." Medlin sings strong on a winning ballad, but ork and vocal group backing don't hit the mark.

I'm Glad For Your Sake (84): Sock sentimental warbling of the standard.


Joe had a February 15, 1949 session for Atlantic, this time without the 3 Riffs: "If I Give You My Love", "What More Can A Poor Fellow Do", "In My Blue Reverie", and "If You Believed In Me". While the first two were ultimately released as "Joe Medlin & His Orchestra, featuring Tab Smith, Alto Sax", the Atlantic master book says "Joe Medlin w/ Tab Smith Orch." I feel saddened when I realize you can't trust record labels.

While Joe was at Smalls' Paradise, the April 9, 1949 New York Age featured a Spotlight on Joe Medlin:


The Talent Scout Spotlight this week comes to a momentary halt to bestow honors upon Joe Medlin, Atlantic recording artist, who possesses a wonderfully original and lyrical baritone tenor voice. Medlin, sensational featured vocalist with the famed Buddy Johnson aggregation for some time, is also doing honors to himself by promoting his versatility as a colorful master of ceremonies.

During one of his recent performances as a singing M.C., I was pleased to discover that Joe's work as an impresario is quite exceptional. Joe seems to have quite an advantage over some fellows in this line of work - including myself - for when he comes before the "mike" his appearance alone is a bit astonishing.

He's a handsome young man to begin with and stands something like six feet, 5 1/2 inches tall, weighing approximately 210 Pounds, which seems to "move" the women and a few men too, especially when he comes forth with explicit diction and enunciation, which adds more distinction to his dynamic personality both as an entertainer and a great guy....

Turning to the more serious side of things, Joe Medlin's prospects and potentialities of becoming a great star are just around the corner. It is definitely rumored that a campaign by Atlantic Recording Studios is in the process of making Joe Medlin into a true sensation, just as National Recording Studios started for the great Billy Eckstine.

Now if this is authentic, which I'm sure it is, such a move could be done for no one more deserving than my friend, Joe Medlin. You record fans of Joe's may be sure that whatever comes out on that wax will be worth listening to.

Joe might currently be seen on Monday nights at Smalls' rendering his talented services at the Clark Monroe session there, or on Tuesday nights as my guest, as he was last Tuesday, in the beautiful Zebra Room of the Lenox Lounge. So to Joe Medlin are extended my sincerest wishes for loads and loads of success.


The May 28 Billboard said that Joe would open "this week" at the Pope Hotel in Erie, Pennsylvania for two weeks.


Atlantic released "What More Can A Poor Fellow Do", backed with the pretty ballad "If I Give You My Love" in early July. They were reviewed in the July 16 Billboard:


What More Can A Poor Fellow Do (60): Medlin and the group give an inconsequential ballad a good try, but nothing happens.

If I Give You My Love (80): This one has the touch - a top-notch formula ballad expressively performed.


Sometime in October, Joe sang "The Lord's Prayer" at a wedding in Paterson. On January 20, 1950, he entertained at a fashion show at the Club Sudan in Harlem

Just to show you the garbage I get to wade through, this was in the April 1, 1950 New York Age, when Joe was appearing at Club Harlem: "Joe Medley [sic] is one of the finest persons and also the finest singer of all times. With Joe was a fine singer from Chicago with a beautiful baritone voice." Along with the gratuitous mention of Joe, the singer with the "beautiful baritone voice" wasn't really good enough to have his name in print. (It turned out to be Warren Evans, Andrew Sinclair's predecessor in the Buddy Johnson band.)


In May, Joe was part of Dave Turpin's Round Robin. I'm not exactly sure what this was; it was always extensively reported on, but not its purpose. My guess is that Turpin, a columnist for the New York Age, picked a different club each week, brought entertainers with him, and then wrote about it.


Also in May, ARCO Records, the successor to Manor, re-released 1947's "Gone". The flip was "Thrill Me Baby", by Bobby Ford.


Although he was seemingly still under contract to Atlantic, there was a June 1950 release on Art Seger's ASA label. Backed by Freddie Washington's Quartet, Joe sang "Afternoon Of A Dream" and "You Thrill Me". The disc received the Cash Box Award O' The Week on June 17. ASA ads (but not the label) called him "Little Joe" Medlin.

On June 22, 1950 he entertained at the Stewardesses Board of the First AME Zion Church in Paterson. The June 19 Paterson Morning Call told us why:


Joseph S. Medlin, baritone of New York City, will be the featured artist on the program. Medlin, born in Paterson [how soon they forget Norfolk!], is one of the vocal entertainers at radio station WAAM, of New York, and is well known in this area for his recording of popular ballads. He is the son of Mrs. Lillian Alexander, president of the stewardesses board.


While there was a WAAM, it was a Baltimore station, which never once advertised Joe.

September 2, 1950 found Joe at Harlem's Baby Grand, along with Mabel Scott, the Bodagio Dancers, and Jimmy Earl Brown. On October 7, he was part of another Dave Turpin Round Robin, this time at the Bristol Bar at 140th Street in Harlem. Turpin promised that Warren Evans (that "Baby Don't You Cry" guy) would also perform.

In November 1950, Joe signed with Shaw Artists Corporation for representation. Also signed at the time were Slim Gaillard, and bandleaders Joe Morris and Benny Carter.

Another milestone: Joe got married, to Pearl Baker, on December 3, 1950 in the Bronx. The December 9 New York Age told us about it: "Miss Baker, the popular reservations clerk [at Harlem's Hotel Theresa] became the bride of singer Joe Medley last Sunday." However, the marriage didn't last.

The June 23, 1951 Billboard had this: "Joe Medlin, ex-chanter with the Buddy Johnson ork, has been signed to a waxing pact with Savoy Records." However, there's no evidence that he ever recorded for them.

I don't know if the prior blurb was all wet, but, speaking of water, Joe entertained on an August 11, 1951 boat ride with WHOM DJ Willie Bryant. Also present were the Larks, LaVerne Ray, and Rudy Traylor's band.

A new year; a new label. On January 24, 1952, Joe recorded four songs for Decca: "I Never Loved Anyone But You" (although he always says "No One But You"), "Worried Over You", "I'll Always Be With You", and "I'll Live True To You". (I just noticed that all four songs have "You" in the title.) His signing with the label was announced in the February 2 Cash Box.


"I Never Loved Anyone But You" and "Worried Over You" were released in February and reviewed in the February 23 editions of both Billboard and Cash Box (as well as a second time in the March 1 Cash Box):


Worried Over You (BB; 79): The chanter impresses with his style and warmth as he lends his bary pipes to a warm ballad. Medlin sounds like one of the better Eckstine-type singers. [This sounds like a good review, but it's not like Billy Eckstine was a singer from the dim past. He was still out there and much better than any of his competition, including Joe Medlin.]

I Never Loved Anyone But You (BB; 82): Medlin's solo bow on the label speaks well for the future of this baritone. His way with the lyric could stir up action for this.

(CB; February 23): Two low down blues numbers are put forth easily and smoothly by Joe Medlin who receives soft instrumental backing to set him up. Upper level [Worried Over You] is a light number which Joe handles in smart style. The second side is a slow, easy to listen to ballad, in which Joe is set off to excellent advantage as he sells some smart lyrics. The under disk could be a sleeper.

(CB; March 1): The first end [Worried Over You] is a fair sounding ballad that has little to offer. The under siding is a pretty ballad that's carried slowly and softly. This half shows Joe to much greater advantage as he delivers a sincere reading of the lyrics. Our nod goes to the bottom portion.


The week starting March 21, Joe headed up the show at Detroit's Flame Show Bar.

The May 6, 1952 New York Daily News told of Joe's new (and mind-numbingly dumb) nickname: "Joe Medlin, new entry in the jukebox crooner sweepstakes as a result of his recording of I Never Loved Anyone But You, being billed as The Voice With Shoulder Spread."

I told you that his marriage to Pearl Baker wouldn't last. The May 10, 1952 Pittsburgh Courier had this: "Joe Medlin is denying the Jet report which has him and his wife on the verge of splitting! According to him, they haven't even had a cross word, and Decca, which holds his recording contract, does not care for the adverse publicity at all!" Wasn't there some quote about "methinks somebody or other doth protest too much"? She's in the 1953 Manhattan directory ("Mrs. Pearl Medlin"), but he isn't.


Also in May, Decca issued "I'll Always Be With You" [probably not sung to his wife], backed with "I'll Live True To You" (originally done by Trevor Bacon, with Tab Smith's Orchestra, back in 1944). They were reviewed in the May 24 Cash Box:


I'll Always Be With You (B+): Joe Medlin pipes a slow tune easily and expressively. Joe's top flight handling of the romantic lyrics is strongly backed by solid orking. This one has strong potential.

I'll Live To Be True To You [sic] (C+): Joe gives a slow ballad a soft and sexy reading that puts the lovely melody over. Another good side.


On June 11, 1952, he had a second Decca session, which produced: "What's To Become Of Me?", "I Will (You Know I Will)", "Just Yours Alone", and "Can't You Tell".


I don't know when he started, but by mid-July he was at the Orchid Room of Smalls' Paradise in Harlem. He was there until the end of September.


The next Decca release was "What's To Become Of Me?", backed with "Just Yours Alone". It was issued in early August and reviewed in the August 8 Cash Box:


What's To Become Of Me? (C): Joe Medlin gives a slow and sentimental ballad a resounding and full voiced treatment. Ballad gets a smooth and fitting backdrop.

Just Yours Alone (C+): A belting opening is the manner in which the artist presents a Latin tempo ballad with a slow beat. [I suppose that sentence could have been clumsier.] Joe gives this number a resounding and full reading also.


In January 1953, Joe signed with Ben Bart's Universal Attractions (booking agents) at the same time as Anna Mae Winburn & Her Sweethearts Of Rhythm.


March 29 found him at the Club Carib in Inwood, Long Island. On April 10, he performed at a benefit for the St. Charles School.


Although he was under contract to Decca, Royal Roost released "Out Of A Dream" and "I'm Beginning To Think You Care For Me" around July 1953. I don't know when they were recorded, but it was probably around then. They weren't reviewed.

The October 10 Cash Box had this:


Big Joe Medlin of Decca is back in town from theater and club dates with the Sugar Ray Robinson package down Atlanta way. Joe is in town with Peacock's Clarence "Gatemouth" Brown and he wants us to know that Gatemouth and dj Alley Pat are hotter than firecrackers down south. [There wasn't a single ad for that Sugar Ray tour in Georgia.]


On October 30, 1953, there were some more Decca recordings, all with the Ray Charles Singers in the background: "How Long Has It Been", "It's Raining Heartaches", and "Easy Come, Easy Go Lover". These are pure pop and, while the Ray Charles Singers are a lot better than the usual studio group, they're still in the Dread Chorus category.

In either late November or early December, Joe appeared at the Dawn Casino in Harlem along with Eunice Davis, Hot Lips Page, and the 5 Crowns.


December found Decca issuing "How Long Has It Been", coupled with "It's Raining Heartaches". They were reviewed in the December 19 Billboard:


How Long Has It Been (72): Good job by Medlin on a new semi-religious effort, backed with style by an ork and chorus. Medlin fans will want this one.

It's Raining Heartaches (69): Same comment. [So why didn't it get the same grade, you lazy reviewer?]


An interesting mention of that record appeared in the December 26 New York Age:


Joe Medlin has a wonderful recording to rave about. Its title is "How Long Has It Been?" with a flipover of "It's Raining Heartaches" by the Ray Charles Singers (Decca). [Note that "Heartaches" is attributed only to the Ray Charles Singers.]


And another interesting mention in Major Robinson's useless gossip column in the March 4 Jet: "The tune, It's Raining Heartaches, sung by Joe Medlin on his latest Decca record, was written by his former high school classmate, baseball star Larry Doby." Thanks, Major, but, while Larry Doby did live in Paterson (and they may have even known each other), the song was actually written by Bill Sanford, arranger and pianist for the Ravens.

The January 16, 1954 Pittsburgh Courier said:


But an even bigger success to the students at Clark and Spelman Colleges down in Georgia was Joe Medlin's brand of singing. Fan clubs were formed and the recording artist was showered with gifts at the end of his ten-day engagement. [Again, there are no ads for him appearing in Georgia either in late 1953 or early 1954.]


The February 6 New York Age had this:


WHAT'S IN STORE? - If you notice a certain Harlemite going around asking himself that question, chances are it's baritone Joe Medlin. Joe, the fellow with the broad shoulders and the big voice, has had his share of knocks since he first stepped before a microphone over 10 years ago. This department "flipped" and waxed enthusiastic about "I Never Loved Anyone But You", recorded by Medlin last year, but nothing happened to the disk, nor to Joe. Now on the Decca Lable [sic], with a choral background, he has emerged with "It's Raining Heartaches" and "How Long Has It Been?" These beautiful renditions may break the jinx over Joe in 1954.


But they didn't and, later in February, Decca issued "Easy Come, Easy Go Lover" and "I Will (You Know I Will)". They were reviewed in the March 3 Billboard:


Easy Come, Easy Go Lover (73): Joe Medlin's bluesy style is effective on this side. A vocal chorus chants the refrain. Should get some deejay attention.

I Will (65): Slow ballad warbled by Joe Medlin is unimpressive. Disk is pretentious in style. [Now I feel bad that I like it.]


The March 20, 1954 Pittsburgh Courier had a blurb about Joe's new job:


Lucky Millinder, the old pro, has reorganized a new band made up of five former bandleaders and ten other outstanding sidemen. His vocalist is my old friend, Joe Medlin. Although the new group has no recordings released as yet, Joe Medlin has. His "How Long" and "It's Raining Heartaches" can not only be found on the racks [in record stores] but on all the juke boxes as well.


There was never another blurb mentioning Medlin and Millinder in the same breath. On May 4, Joe was at the Club 845 (in the Bronx), along with singer Laura Watson.

Nothing more is heard of Joe until he opened at the Fiesta Club in Miami's Mary Elizabeth Hotel on October 27, 1955, a year and a half later. (I have to presume that this blurb in the September 23, 1954 Daily Oklahoman was about a different person: "Joe Medlin, chapter sentinel, has swine fattening projects in addition to swine breeding, is a sophomore and a member of the daily judging team.")


By early January 1956, Joe Medlin was recording for Syd Nathan's King Records of Cincinnati. His first release was "Suffering With The Blues", backed with "Someone Made You For Me". They were reviewed in the March 3 editions of both Billboard and Cash Box:


Someone Made You For Me (BB; 75): Fancy love ballad is sung in big-voice style by the forceful warbler, who has been absent from wax for some time. A side to watch.

Suffering With The Blues (BB; 69): This face is pop-styled, without too much distinction.

Suffering With The Blues (CB; B): Joe Medlin is back on records and his first effort is a dramatic bit of singing. Medlin sings a slow-paced ballad effectively chanted. Smooth, easy to listen to wax.

Someone Made You For Me (CB; B): A slow, pop-religious ballad. Of the [Roy] Hamilton - [Al] Hibbler school, both delivery and material. Big voiced effort. Pleasing, warm, emotional wax.


The Pittsburgh Courier of March 31 made it sound great:


Joe Medlin, lean lanky baritone who never seemed able to get the breaks, has finally climbed out of the crowd and is heading for the top. Just signed as star of the Billy Shaw Agency's big Rhythm and Blues Show of '56, he takes to the road for a cross-country tour Easter Sunday, and is reported to be getting a $1500 salary.


It's true, Joe was a member of the Rhythm & Blues Show of 1956. This monster show toured for 5 weeks and featured Fats Domino, Ruth Brown, the Clovers, the Cadillacs, Little Richard, the Turbans, Little Willie John, Al Jackson & His Fat Men, and the Choker Campbell Orchestra. Some ads also have Ann Cole and some have the Sweethearts. However, Joe's name is always near the bottom of the credits (Did you really think it would appear before Fats Domino, Little Richard, or the Clovers?) When the show was written about in the March 27 Austin American-Statesman, he made the list as "Joe Medlin, another singer" (ouch).


The show kicked off in Richmond, Virginia on April 1 and ended in Birmingham, Alabama on May 6. The schedule looked like this:


The Mosque (Richmond, Virginia) - April 1
The Coliseum (Charlotte, North Carolina) - April 2
The Tower Theater (Philadelphia) - April 4 **
The Coliseum (Baltimore) - April 5
The Mutual Arena (Toronto) - April 10
The Syria Mosque (Pittsburgh) - April 11
Tomlinson Hall (Indianapolis) - April 14
The Municipal Auditorium (Kansas City) - April 15
The Will Rogers Coliseum (Fort Worth, Texas) - April 16
The Municipal Auditorium (Oklahoma City) - April 17
The City Coliseum (Austin, Texas) - April 21
The Field House of Loyola University (New Orleans) - April 22
The Tennessee State Gymnasium (Nashville) - April 24
The Memorial Auditorium (Chattanooga, Tennessee) - April 25
The Auditorium (Atlanta) - April 26
The Memorial Auditorium (Raleigh, North Carolina) - April 27
Chilhowee Park Auditorium (Knoxville, Tennessee) - May 1
The Auditorium (Birmingham) - May 6

** When it played the Tower, the small ad only listed Fats Domino, the Clovers, the Cadillacs, Doc Starkes & the Nite Riders, and Screamin' Jay Hawkins (as well as "and more ... and more ... and still more"). The Nite Riders and Hawkins don't appear in any other ads.


On July 28, 1956, Joe married Jean Kearns and ended up living in Mount Vernon (just north of New York City) for two years. This time it worked; they'd be married for the rest of his life.

The August 1956 edition of Ebony Song Parade magazine had a three-paragraph article about Joe:


The congregation of the Mount Olive Baptist Church in Norfolk, Virginia, was very impressed with the superb vocalizing of fourteen-year-old Joe Medlin, who was doing featured solo work at that young age. They would have been very surprised, and I'm sure many would have been shocked, had they known that young Joseph was also singing nightly with a local swing band.

Joe finished his formal education in Paterson, New Jersey, but managed to spend his summer vacations traveling and developing his style. It was no surprise that Joe received a scholarship to attend Hampton Institute, and not many people were surprised that he turned it down for the opportunity to join Buddy Johnson's band as a featured vocalist. Joe was nineteen at the time, and after three years of traveling with Buddy, Joe Medlin earned the distinction of being the youngest experienced singer to ever tour with a top-flight band.

It was at this time that Joe recorded "I've Never Loved No One But You" for Decca Records. This became a smash hit and started Joe on a lucrative night club tour that has never come to an end. During this period, Joe recorded for several companies, but his big break finally came when he teamed up with Henry Glover, A&R man with King Records.


At least they spelled his name correctly. (And yes, that was written by a press agent at King. It's the kind of drivel that they put on those King DJ copies.) A few minor corrections:


He was never advertised with Buddy Johnson before October 1943 and was gone by January 1945; so much for the three years. In 1944 he was 25, not 19. (He would have been 19 in 1938, long before Buddy hired him.) As far as "It was at this time" that he recorded "I've Never Loved No One But You", that was in early 1952. (Amazingly, they got the title correct, at least based on what he's singing. The label had "Anyone".) This is the only time that Hampton Institute was ever mentioned, so I can't say anything about that.


September 1956 saw King release "Lord Knows I Tried", backed with "After All I've Been To You". They were reviewed in the October 6 editions of both Billboard and Cash Box:


Lord Knows I Tried (BB; 70): A plaintive, big-sounding ballad sung by a warbler who once carried some weight in the pop-r.&b. market.

After All I've Been To You (BB; 71): Good standard-type ballad gets a robust rendition by the bari. Style is more pop than r.&b.

Lord Knows I Tried (CB; B): Joe Medlin sings a pretty floaty ballad. He does an excellent job of selling the melodic charmer and the deck comes off well.

After All I've Been To You (CB; B): Another pop pretty done softly and in the Medlin manner.


In late October, he was at the 125 Club in Harlem. I don't know when he started, but the October 27 ad said he'd been held over.


Joe's last King record was "No One But You", backed with "I'll Be All Right", released in May 1957, they were reviewed in the May 27 Billboard:


No One But You (76): Medlin, cutting his first sides in some time, registers on an appealing blues-ballad with a strong assist from an unbilled canary [singer/songwriter Rose Marie McCoy] and vocal chorus. Infectious guitar work on backing. Merits jockey attention.

I'll Be All Right (74): Warmly expressive reading on a poignant ballad with a pop-ish flavor. Quality programming for jocks.


In October 1957, he entertained at another Paterson political function. Then, he seemingly abandoned singing. The November 11 Billboard reported: "Joe Medlin, formerly a ballad chanter, is now working with the staff of Archer Associates [a booking agency]."

But the reports of his singing demise were premature. The November 30 New York Age said: "Baron Wilson, Joe Medlin, Howard 'Sandman' Sims and Rosebud are entertaining the nightly guests at the 125 Club." He was still there in May 1958, and there was never another mention of Archer Associates.

Here's an item from the September 23, 1958 Paterson News:


Lillian B. Alexander, of Alhambra Ave., has started a Superior Court suit to recover $100,000 for injuries received in a stairway fall.

She is suing Angelo and Maria Pellegrino, owners of a tenement house at 85 Spruce St., where the fall occurred on Sept. 21, 1956. The plaintiff was a tenant there.


Nothing more was heard about the suit and we can now leave 85 Spruce Street behind for good.


And then, in January 1959, Mercury released what was to be the biggest record of Joe's career: "I Kneel At Your Throne" (with "Out Of Sight - Out Of Mind", the old 5 Keys song, as the flip).

But wait. Those songs had master numbers 16929 and 16930. Sarah Vaughan had recorded master 16931 ("Stardust") on January 5, 1958. Therefore, it looks like "I Kneel At Your Throne" was recorded in January 1958, although not released for a year. It's possible that Mercury had to fight it out with King for Joe's contract.

But released it was and Billboard reviewed it on February 9, 1959:


I Kneel At Your Throne (four stars): Reverent reading of an expressive, deliberately paced ballad with churchy flavor. Merits spins.

Out Of Sight - Out Of Mind (two stars): Tender chanting by Medlin on tender rockaballad.


On February 14, Cash Box made the disc its Sleeper Of The Week:

The soft-beat ballad performance by Medlin on "I Kneel At Your Throne" is one filled with compassion, and soaring beauty and may well turn out to be one of the top disk performances of recent months. Session is built on an inspirational-like foundation, with Medlin poignantly on the song and all-out chorus-work in support. Side has it. The songster does nicely on the "Out Of Sight - Out Of Mind" plaintive, getting the same ork-chorus backdrop.

And so, it shot to the top of the charts. Well, no, it didn't. In spite of whatever you think you remember, it only rose to #85 on a 4-week run on the Pop charts; it never even made the R&B charts. While the song was part of my Misspent Youth, I hadn't heard it in decades and honestly didn't even remember it. With the Dread Chorus and a ponderous arrangement, I can't say I particularly like it (he even tries for some notes that he doesn't seem to be able to reach). I can certainly see why it wasn't on the R&B charts.


But it got enough airplay in New York so that Alan Freed booked Joe for his Easter Jubilee show at the Brooklyn Fox Theater (from March 27 through April 5). Others on the bill were Fats Domino, Jackie Wilson, Bobby Darin, Jimmy Clanton, Duane Eddy, Tommy Leonetti, the Cadillacs, Jo-Ann Campbell, Fabian, Bobby Freeman, Dale Hawkins, the Impalas, the Mellokings, the Skyliners, Sandy Stewart, Thomas Wayne, and Larry Williams.


Then it was up to the Key Club in Minneapolis, where he appeared with Ernestine Anderson, another Mercury artist from April 13-19.


From there, it was the Tivoli in Chicago, where he shared the stage with Fats Domino, Big Maybelle, Priscilla Bowman, the Cadillacs, Bunny Briggs, and the Lefty Bates Orchestra. The ad was from April 27, but it didn't say how long the show would run.


On May 2, he was part of a Georgie Woods show at Philadelphia's Uptown Theater. This was another star-studded show, featuring the Spaniels, Bo Diddley, the Imperials, the Red Caps, Baby Washington, the Heartbeats, Sam Hawkins, Doc Bagby, and Moms Mabley.


The Apollo followed, during the week of May 22, 1959. This time, he was part of a Jocko Rocketship Revue with Bo Diddley, Dave "Baby" Cortez, Bobby Day, Jesse Belvin, the Fiestas, the Cadillacs, and the Heartbeats. Extra: on Friday, Saturday, and Sunday, the "Shirrels" were added to the mix.


Mercury released "In A Heaven Of Our Own", backed with "Remember-Remember" in April 1959. Their master numbers indicate a March 1959 recording session. They were reviewed in the May 23 Cash Box:


Remember-Remember (B+): Dramatic songster, who had a chart rider last time out with 'I Kneel At Your Throne', essays a fella's recollections about his last love with authority. Strong opus. Can turn the chart trick again for artist.

In A Heaven Of Our Own (B): Medlin eases over another good ballad offering.


"In A Heaven Of Our Own" is such a pretty song that I barely even noticed the violins and the Dread Chorus.


On July 24-5, Joe was at the Town House in East Monroeville, Pennsylvania. Also on the bill were the Harmonicats.


When that last record went nowhere, Mercury released "Who Am I", coupled with "Without Your Love" in October 1959. They were reviewed in the November 2 Billboard and the November 14 Cash Box:


Without Your Love (BB; four stars): Medlin sings tenderly a ballad with philosophical overtones. The backing starts light and builds nicely with choral effects. The side could step out.

Who Am I (BB; three stars): Another slow-paced ballad with a gentle rock triplet rhythm. Massed fiddles support the effort. Flip would have the initial impact.

Without Your Love (CB; B+): Medlin - who hit a short while back with 'I Kneel At Your Throne' - lends a similar inspirational-line quality [to] the "big" rock-a-ballad. Strong performance that could produce another success for songster.

Who Am I (CB; B): Just about the same kind of session on this end.


During the week beginning November 13, 1959, Joe was part of the show at Baltimore's Royal Theater. Others on the bill were the Midnighters, Wild Bill Davis, and the Miracles.


Joe's last Mercury release was "My Dream", backed with "Sweet Slumber", in February 1960. They were reviewed (each with three stars) in the March 21 Billboard:


My Dream: This is based on a Tchaikovsky theme, which was once popularized as "Our Love", about 20 years ago. Medlin handles the new lyrics with style, which could give the melody a rebirth.

Sweet Slumber: A stylish old tune done with a nice, crooning touch, a la Russ Morgan, by Medlin. A dreamy side for the romance-minded. Late night programming possibility.


A very strange article appeared in the February 22, 1960 Paterson Morning Call. It was titled "Ballad Singer Joe Medlin's Ambition Is To Head The 'Greats' In Italy". Since this was written by a press agent, try not to laugh. Some excerpts:


Joe Medlin is a ballad singer with one great ambition. That is to go to Italy to hear the "greats" sing. He also would like to be able to sing "Vincino Il Mare" [I conquer the sea] Neapolitan love ballad in Italian.

But he won't have to go abroad to become a "great" himself, for he has a classical ballad recording out, "I Kneel At Your Throne", which has sold 800,000 copies in America and more than 400,000 in Europe and Canada.

Joe was born in Paterson's Dublin section and attended Public School 2 and Central High School. [He was born in Norfolk and attended Eastside High School, but at least they got Public School 2 correct.]


Enough. I can't take any more of that. (Notice that I didn't even get to the part that mentions "Louis Armstring"!) It finished with Joe saying that he was working on an album (presumably for Mercury), to be called "Sweet And Swing", featuring lots of Gershwin songs. It never happened.


On March 9, 1961, Joe recorded two tunes for Decca's Brunswick subsidiary: "Here In This Magic Moment" and "In My Heart You'll Always Be" they were released in May and reviewed in the May 20 Cash Box:


Here In This Magic Moment (B+): The deep-voiced R&B-flavored songster offers a light-beat performance of a Chopin melody whose standard pop name is "I'm Always Chasing Rainbows". Busy chorus-rock-a-string arrangement by Dick Jacobs.

In My Heart You'll Always Be (B): Good slap-beat arrangement backs the singer's blues-ballad vocal.


And that was it. Joe Medlin's recording career was over. From now on, he'd be on the other side of the recording industry (and a lot more successful). However, it's not very exciting and I won't go into excruciating detail (especially because he bounced around from job to job a lot).

It began with a notice in the February 10, 1962 Cash Box titled "Medlin Joins UA For R&B Promo":


Joe Medlin, a promo man in the R&B field and also a songster, has joined United Artists Records for national R&B-area promotion. [It was never heavily publicized, but he'd done some promotional work for Nat Tarnopol, Jackie Wilson's manager.]

Medlin, who will headquarter in New York, will travel extensively, covering, on his initial trip, deejays in Philadelphia, Baltimore, Washington, Pittsburgh, Cleveland, Detroit, and Chicago. He will handle on the trek Joyce Davis' "Moments", Tony Middleton's "Memories Are Made Of This" and "Drifting" and Jay & The Americans' "Dawning" and "She Cried".


The corresponding article in the February 17 Pittsburgh Courier used his 1944 photo (as other, later articles would). There was a nice quote: "This is one of the first times in my life I'm completely mentally happy. I'm going to try to do some good things. I love the job." He claimed he'd be making some LPs for UA (which never happened) and would also act as a talent coordinator. Then, they ruined the whole thing by saying "A rangy six-foot four-incher, who looks like a basketballer, Medlin started his singing career at the age of 16 with Buddy Johnson in 1953 and remained for five years." Why do they even bother?

By August, he was made an a&r man for UA's Ascot subsidiary; he'd also do promotion for them. When the news reached the Pittsburgh Courier on September 8, they celebrated by using his 1944 photo in the article.

But the February 9, 1963 Cash Box said that he'd left UA to join Roulette. He'd be in charge of promotion for both the Pop and R&B lines.

In May 1964, he was pictured with Ralph Bass and Buzzy Willis (formerly of the Solitaires and currently working for RCA) at a meeting of the National Association Of Radio Announcers.

Also in May 1964, he switched from Roulette to become national promotion head of Atlantic and Atco. He was responsible for the entire country with the exception of New York and New Jersey. The blurb in the May 16 Cash Box said he'd once handled promotion for Jackie Wilson.


In September 1966, Joe left Atlantic to join Decca/Coral/Brunswick as National R&B Promotion Manager. He'd also be scouting out new talent.

A December 10, 1966 Pittsburgh Courier article (which used the same 1944 photo) was titled "Joe Medlin Plans To Bring Decca Back Into Prominence". Amazingly, it said that he was born in Norfolk, joined Buddy Johnson in 1944 (only a year off), and had "mild success" with "I Kneel At Your Throne". It always shocks me when they get these things right.

The May 10, 1967 Paterson News ran an article about Joe's mother, Lillian Alexander, who was being honored for 17 years as a Licensed Practical Nurse, on her retirement from the Bergen Pines County Hospital in Paramus, New Jersey. It said she'd resided in Paterson since 1916 (even though Joe was born in Norfolk in 1919).

The July 10, 1968 Paterson News had an article about a testimonial dinner being given for Joe on July 12. Just to keep with the times, they'd updated his photo to one from 1959.

In April 1971, he became Vice Chairman of a group called the Fraternity of Recording Executives (F.O.R.E.), whose goal was to become a "catalyst and vehicle to train and guide minorities into middle management and exec positions". The Chairman was Aki Aleong (who had once owned the Pan World Records for whom the Medallions had recorded in 1962).

In early 1972, Joe had a new job: he was in charge of national promotion of R&B for Polydor Records (which also employed Tommy Smalls - Dr. Jive to you - in marketing). The article, in the February 19, 1972 Cash Box, said that he'd recently been general manager in charge of sales and promotion for Gamble And Huff Productions, where he'd been for a year and a half.


The article in the May 12, 1973 Cash Box was titled "Medlin Spearheads Polydor R&B Success". His boss, Harold Beckman, said of Joe: "Joe is the strongest individual R&B promotion personality in the business today. His guidance and direction to his field men is of the highest caliber and we're proud that he's a member of our family."

By this time, he and his wife, Jean, as well as mother Lillian, were living in Teaneck, New Jersey.

Remember way back in the dim mists of time (1960) when all those disk jockeys - Alan Freed, Dr. Jive, Jack Walker, Peter Tripp, Harold Jackson, and a bunch of others - were arrested for accepting payola (money paid to induce them to play certain records)? Well, at the time, it never seemed to occur to investigators that, if someone took payola, someone else had to give it. Now, 15 years later, the Federal Communications Commission investigators woke up.

The New York Daily News of June 25, 1975 had the headline "19 Indicted In Music Payola Probe". You may not have heard about this one because these weren't the people you listened to on the radio. Here are some highlights from that article:


A nationwide investigation into the $2 billion music recording business - the so-called "payola probe" - resulted in indictments yesterday against 19 industry officials, including Clive Davis, the former president of Columbia Records and a one-time talent agent with Mafia connections.... [Davis] was charged in New York with failing to report $90,000 in income.

David Wynshaw ... former director of artist relations for CBS, was charged with evading $145,000 in taxes and conspiring to commit fraud by setting up sham companies that billed CBS for $75,000 in nonexistent travel expenses.

Also indicted yesterday were the presidents of two major record companies, Kenneth Gamble of Gamble-Huff Records and Nat Tarnopol of Brunswick Record Corp.

Gamble, 31, of Philadelphia, was accused with Leon Huff, his firm's vice president, of paying $35,000 in cash, money orders, airline tickets and clothing to disc jockeys, music directors and program directors.

Also indicted yesterday were six other recording officials in Philadelphia and Los Angeles on various conspiracy and tax charges, including Joseph Medlin, of Teaneck, promotion director for Polydor Records. Medlin was charged with conspiracy.


In another article (January 15, 1976 New York Daily News), the prosecutor said of Nat Tarnopol: "the man who set the standard of corporate and individual greed, avarice and corruption that was willfully followed by the other co-conspirators." He was eventually found guilty. Kenny Gamble pleaded guilty in April 1976, although charges against Huff were dropped. Clive Davis, tearfully repentant, got a $10,000 fine and a suspended sentence in September 1976. (I guess the tears worked; I'll have to try that.)

Before sentencing Tarnopol, the judge said: "I was told this (payola) is the norm in the business. If it's true, the record industry is a dirty business indeed." It broke my heart to read that (even if I'd been thinking it for the last 50 years).

Not that it proves anything, but part of Kenny Gamble's plea bargain resulted in the dismissal of charges against some of the defendants, including Joe Medlin.

An article in the August 20, 1977 Cash Box (and I double-checked the date) talked about an organization called NATRA (the National Association Of Television And Radio Artists), which had recently held a convention with the theme "Unity in black music at all levels". The relevant part was: "Joe Medlin of Brunswick Records spoke for the record company people at a session chaired by Kenny Gamble, president of Philadelphia International Records...." This is the only mention of Medlin being back with Brunswick at this time.


In August 1979, Jack "The Rapper" Gibson held a three-day meeting for, according to the August 23 Jet magazine, "lamenting on the sad status of Black radio and the Black recording industry". At the affair, Joe Medlin was presented with an "Original 13 Award", to honor the nation's first Black disc jockeys. This was the only time I'd heard that Joe had ever been a disc jockey, let alone one of the first. However, there was a photo of him with the award.

A year later, Norfolk's Mayor, Vincent Thomas, declared November 2, 1980 as Joe Medlin Day to honor and celebrate Medlin's contributions to the music industry. An event was held at the main ballroom in the Holiday Inn Scope with proceeds from the dinner and dance going to establish a scholarship fund at Norfolk State in Joe Medlin's name.

And then it was time for more company-hopping. A March 5, 1983 Cash Box blurb said that Joe was now National Sales Director for De-Lite Records (Kool & The Gang's label). It said that "He was previously with Polydor Records, heading up their national gospel division."

The December 7, 1985 Cash Box reported another new venture: "Joe Medlin, a well-respected industry veteran, is applying his many years of talent and experience to the promotional growth of Krystal Records, based in Washington, D.C."

By February 1988, he'd become vice president of Kenny Gamble's Philadelphia International Records.

One more. The June 3, 1989 Cash Box had: "In addition, B.A.E. has formed a new indie label, New Day Records, with Joe Medlin and Norman Rubin as VPs of operation and sales & marketing, respectively."

Offhandedly mentioned in a 1993 Cash Box article was: "Medlin, a Living Legend award winner in 1992, began his corporate career at United Artists Records in 1962." Nothing else mentioned that award.

And nothing else mentioned Joe Medlin until December 1995, when a few New York newspapers printed his obituary (he'd died on December 11). Considering that he spent so much of his life in New Jersey, not one of their newspapers noted his passing. Here's the full obituary from the December 14, Yonkers (New York) Herald-Statesman:


Joseph Medlin, a former singer and a retired music company executive, died Monday at his home in Teaneck, N.J. The former Mount Vernon [New York] resident was 76.

Mr. Medlin was born April 1, 1919, in Norfolk, Va., to Clarence and Lillian Banks Medlin. He attended high school in Paterson, N.J., and Norfolk State College in Norfolk. [His mother's maiden name, as already stated, was "Barnes". This is the only time attending college was ever mentioned.]

On July 28, 1956, he and Jean Kearns were married at Mount Vernon's Macedonia Baptist Church, where she is an associate minister and Mr. Medlin was a member.

Mr. Medlin lived in Teaneck for 26 years, moving there from the Bronx. He lived in Mount Vernon for about two years just after he was married.

Mr. Medlin was a recording artist who worked with several record companies. A balladeer, he was best known for his recording of "I Kneel At Your Throne".

He was the first black to earn the title of vice president of a major record company in 1967, when he worked for Decca Records. He later worked for several other record companies, retiring in 1984 from Delite Records-Sugar Hill, where he was director of national promotions. Among the artists he promoted was James Brown, the "Godfather Of Soul".

Jean Medlin said her husband's charm and commanding presence helped him succeed in an industry where there were few opportunities for African-Americans and at a time when black music was receiving little play on the nation's airwaves.

"My husband, he had such charisma that people listened to him and they would do what he asked", she said.

He is survived by his wife, of Teaneck.

Two brothers, Sterling and Clarence Sr., and a son, Kevin Hunt, died earlier.


I'm confused by the last sentence. There have been a couple of people named "Sterling Medlin", but none could have been his brother. (On the other hand, his brother, Oliver, who had died in 1936, had "S" as his middle initial, so it's possible he was Oliver Sterling Medlin.) Brother Clarence (who was actually Clarence, Jr.) had died in Paterson in 1974 (and had had no sons, so he couldn't have been "Sr."). A February 1960 blurb said Joe had a five-year-old son, Kevin (I suppose he could have been Kevin Hunt Medlin); a January 1967 blurb said he had a six-year-old son named Joseph. I can't find a death record for a Kevin Medlin, nor can I find any record for a Joseph Medlin born around 1961. My motto: "Confusion Loves Company".

Joe Medlin had a wonderful voice, even though I'm not thrilled with many of his recordings. Probably because he was one of the Billy Eckstine sound-alikes, he was generally aimed at the Pop market. I have to say I was surprised that his one hit, "I Kneel At Your Throne", wasn't much of a hit at all (although think of all the recordings that never made it as high as #85).



Special thanks to Dan Kochakian, Victor Pearlin, Galen Gart, and Jay Bruder.


MANOR
1090 Gone / Mister Worm - 9/47

FLORIDA (Warren Lewis Band - vocal by Joe Medlin)
999 Your Love Will Return Someday / My New Year's Resolution - 12/47

ATLANTIC
867 I'm Glad For Your Sake / Bewildered - 12/48
867 I'm Glad For Your Sake / My Last Goodbye - 2/49
Above two by Joe Medlin & 3 Riffs
877 If I Give You My Love / What More Can A Poor Fellow Do - ca 7/49
Above by Joe Medlin & His Ork, featuring Tab Smith

UNRELEASED ATLANTIC
In My Blue Reverie (recorded February 15, 1949)
If You Believed In Me (recorded February 15, 1949)

ARCO (subsidiary of Manor)
1248 Gone / [Thrill Me Baby - Bobby Ford] - 5/50

ASA (with Freddie Washington's Quartet)
1003 Afternoon Of A Dream / You Thrill Me - ca 6/50

DECCA
48283 I Never Loved Anyone But You / Worried Over You - 2/52
28185 I'll Always Be With You / I'll Live True To You - 5/52
28330 What's To Become Of Me? / Just Yours Alone - 8/52

ROYAL ROOST
569 Out Of A Dream / I'm Beginning To Think You Care For Me - ca 7/53

DECCA
28957 How Long Has It Been / It's Raining Heartaches - ca. 12/53
29034 Easy Come, Easy Go Lover / I Will (You Know I Will) - 2/54

UNRELEASED DECCA
Can't You Tell (recorded June 4, 1952)

KING
4886 Suffering With The Blues / Someone Made You For Me - ca. 1/56
4970 Lord Knows I Tried / After All I've Been To You - 9/56
5054 No One But You / I'll Be All Right - 5/57

MERCURY
71415 I Kneel At Your Throne / Out Of Sight - Out Of Mind - 1/59
71453 In A Heaven Of Our Own / Remember-Remember - 4/59
71524 Who Am I / Without Your Love - 10/59
71590 My Dream / Sweet Slumber - 2/60

BRUNSWICK (subsidiary of Decca)
55214 Here In This Magic Moment / In My Heart You'll Always Be - 5/61





Unca Marvy's Home Page
More Articles