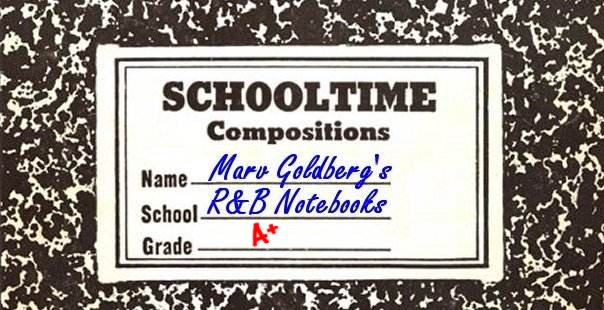 The Heartbeats

By Marv Goldberg

based on interviews with Vernon Sievers
and Wally Roker

© 2003, 2009 by Marv Goldberg


Had the Heartbeats never recorded a single tune other than "A Thousand Miles Away," we'd still hold them in the highest regard. As it is, they provided us with a dozen great records to remember them by.

The group that was to become the Heartbeats began life around 1952, in Woodrow Wilson Vocational High School in South Ozone Park, Queens (New York). One day, Wally Roker walked into a bathroom and heard baritone Vernon Sievers (not "Seavers") and first tenor Albert Crump singing with some other kids; he listened and then began harmonizing with them. Vernon and Albert, along with Vernon's neighbor, second tenor Robbie Tatum (who attended Andrew Jackson High School), belonged to a group called the Hearts.

There had been a fourth member of the Hearts, baritone Eddie Sievers (Vernon's cousin), who had recently departed ("we had a little spat," says Vernon). Up till now, the Hearts had had two baritones and no bass, and that was an odd kind of harmony.

Luckily, Wally Roker was the bass they were looking for. (Actually, Vernon knew Wally as a speaker at assemblies, but didn't know that he could sing.)

Now the Hearts (Albert, Robbie, Vernon, and Wally), with a more conventional sound, began practicing in earnest. "We were enthused by some of the groups that were singing around the streets," says Vernon. He adds: "Robbie was the brains of the harmony" (he had had formal music training, since he was "forced to take piano lessons").

With Albert in the lead, they practiced seven days a week, mostly at Vernon's house. But something else was missing. Says Wally, "We felt we needed a fifth to be as good as we wanted to be." Thus, they started looking around for another member.

One day, at a rehearsal, someone told them that he'd heard a kid singing in St. Albans Park (also in Queens), and that they should all go to hear him. "He" turned out to be James Sheppard, a student at Food Trades High. James listened to the Hearts and the Hearts listened to James. Soon there were five.

The Hearts practiced songs by the Clovers, the 5 Keys, the Crows, the Harptones, and that local group, the Rivileers. However, in early 1955 a problem developed. Joyce West and the Hearts had just released "Lonely Nights," which was beginning to make some noise on the charts. So much for the name "Hearts." The guys kicked around a lot of names and finally James came up with "Heartbeats" (possibly after the Royals' "Every Beat Of My Heart"). "We felt good about it," says Wally.

Wally took care of most of the group's business. "We had no confidence in anyone but ourselves," he says. In the early days, however, there wasn't much business to take care of. Vernon says that prior to their first record they had no paying gigs at all. Most of their appearances were in the subways!

But they lived in a good neighborhood for taking care of business. Down the block from Wally lived bandleader Illinois Jacquet. Wally pestered him repeatedly until he agreed to listen to the Heartbeats.

Illinois liked them and recommended them to his brother, trumpeter Russell Jacquet. Coincidentally, Russell was in the process of setting up a record label (Network Records), and the guys became the first release.

And so the Heartbeats recorded. Sometime in the spring of 1955, they trekked into Manhattan to record two songs that James had written: "Tormented" and "After Everybody's Gone." (Since "Tormented" is somewhat similar to "Every Beat Of My Heart," the theory that they used this as the basis for their new name carries some weight.) James led both tunes, with Albert doing the echo effect on "Tormented." Even though they'd done the predominant vocal, the label credit was for "Russell Jacquet and His Orch.; The Heart Beats Quintet." Misspelled or not, the Heartbeats were on their way.

Finally, the day came when Wally could go and pick up the guys' copies of "Tormented". They started to listen and everything was fine until they came to Wally's solo. When they heard it, everyone (except Wally) burst out laughing. From then on, Wally hated the song (and even denied having been on it in later years); the good news for Wally was that the Heartbeats never once sang it in public.

On May 29, the Heartbeats were part of a show at the Tip Top, to celebrate Smiling Pretty Eddie's twelfth year in show business. (No, I never heard of him either.)

However, even though Network (at 478 West 158th Street) was distributed by Philadelphia's Gotham Records, Jacquet was really at a loss to properly handle the record. Vernon remembers hearing "Tormented" a few times on Dr. Jive's show in the summer of 1955, but it really went nowhere fast. In spite of this, they did have a record and it did give them some exposure. (For a while they had a manager named "Smilin' Pretty" Eddie, who was Albert's aunt's boyfriend. He only managed to get them a few small gigs, but any exposure is good when you're starting out.)

Consequently, Wally and Vernon turned to another neighbor of Vernon's: William Henry Miller. Miller (father of the singing Miller Sisters), was in the process of uniting with Billy Dawn Smith and Bea Caslon (who worked for Herald Records at the time) to form the Hull label.


In the late summer of 1955, the Heartbeats made a trip into Brooklyn, where they recorded a couple of tunes in a basement with a very low ceiling and one or two mikes. They recorded "Crazy For You" and "Rockin-N-Rollin-N-Rhythm-N-Blues-N." The former had James in the lead; the latter was fronted by Albert Crump. They might have also recorded "Be Mine, Be Mine" and "Hydromatic Drive" (led by James and Albert respectively) that same day.


In September 1955, "Crazy For You" and "Rockin-N-Rollin-N-Rhythm-N-Blues-N" appeared as the first record on the new Hull label. "Crazy For You" received a "good" rating from the trades on October 22, along with the 5 Royales' "Someone Made You For Me," the Ebony Moods' "I've Got News For You," the Lamplighters' "Big Joke," and Little Junior Parker's "There Better Not Be No Feet In Those Shoes."

On September 8 and 9, the guys were part of the "Previews Of 1956" show at the Town Hill Restaurant in Brooklyn. They (and Smiling Pretty Eddie) were special guests.

While "Crazy For You" never charted nationally, it did well enough locally (it was a Territorial Tip in New York the week of November 19 and in Philadelphia on February 11, 1956) so that the Heartbeats were invited to appear at the Apollo on a Dr. Jive show, the week beginning November 4, 1955. Others on the show were Bo Diddley, the Bill Doggett Trio, the Jacks, the Flamingos, Dakota Staton, the Harptones, Howling Wolf, Etta James, and the Willis Jackson Orchestra. This was such a great lineup that Tommy "Dr. Jive" Smalls had to resort to pleading with the audience to leave after each show; but many stayed to see it again.

And then, the really big time: Alan Freed's Rock 'n' Roll Holiday Jubilee at Manhattan's New York Academy of Music (14th Street, between 3rd and 4th Avenues). It ran from Thursday, December 22 to Monday, January 2, 1956. The Heartbeats shared the stage with the Alan Freed Orchestra (with Sam "The Man" Taylor, Big Al Sears and Panama Francis), Lavern Baker, Teddy Randazzo & 3 Chuckles, Richard Barrett and the Valentines, Boyd Bennett and the Rockets (featuring Big Mo), Earl Carroll and the Cadillacs, the Bonnie Sisters, Joe Williams and the Count Basie Orchestra, Gloria Mann, Bobby Mansfield and the Wrens, and Don Cherry.

It cost 90 cents to see all of this (as well as the cheesy Bowery Boys' flick, "Dig That Uranium") during the day ($1.50 in the evening). The Heartbeats sang "Crazy For You" and "Rockin-N-Rollin-N-Rhythm-N-Blues-N" (since few in the audience would have ever heard "Tormented," which the Heartbeats rarely sang in public).

In mid-December 1955, an in-depth article appeared in the New York Age's "Teen Reporter" column. It went like this (and don't even think of telling me about [sic] notations):


SINGERS OF THE WEEK: The famous Heartbeats, sang last Saturday night in Paterson, N.J. Many were there to see and hear them. They are really stepping out of the dark, and making fame for themselves. They will be singing with Allan Freed's Rock and Roll show during the Christmas holidays. Be sure to see them. They have a fan club of over 20 girls from New York, Brooklyn, and the Bronx. The president is trying to get a branch in Queens. I think she'll be successful. Don't you??? They have made a new record that will be released after Christmas.

Then (probably in January 1956) it was back to the Brooklyn studio and another four tunes: "Your Way," "Hurry Home Baby," "Darling How Long," and "People Are Talking." James led all of these, with assists from Wally on "Your Way" (the speaking parts) and Vernon on "Darling How Long". The session probably took place before the Heartbeats left for a week at the Howard Theater (in Washington, D.C.) beginning January 20. This time they shared the boards with the Charms and Nolan Lewis.

(Note that there exists a track called "Easy To Remember," which is clearly a stop on the road towards "Your Way." It supposedly was found in the Gotham files-and remember, Gotham distributed Network. But both Wally and Vernon were insistent that the song was never recorded-or even rehearsed-for Network.)

In February, 1956, Hull issued "Darling How Long," backed with "Hurry Home Baby." The release coincided with their appearance on a Hal Jackson (WLIB) show at the Opera House movie theater in the Bronx (from the 10th to the 12th). Others on this 6-show a day treat were Screamin' Jay Hawkins, the Bonnie Sisters (still riding high with "Cry Baby"), the Cadillacs, the Valentines, Ann Cole, Ruth McFadden, Al Sears, and the Frank Culley Orchestra.

Then it was off on a tour of New Jersey with Ramon Bruce ("I Am The Bruce"). The "Rock And Roll Bandwagon" show also included Gloria Mann, the El Dorados, and Sam Taylor. They played the Capitol (Passaic) on 2/13, the Embassy in Orange (2/14), the Ritz in Elizabeth (2/15), the Regent in Paterson (2/16), the Dewitt in Bayonne (2/17), and the Fabian in Hoboken (2/18). It was estimated that 25,000 people saw the show, which took in $35,000.

"Darling How Long" was reviewed on March 3, 1956, along with the Spaniels' "False Love," James Brown's "Please, Please, Please," the Dells' "Dreams Of Contentment," the Avalons' "Chains Around My Heart," the Cookies' "In Paradise," Bobby Mitchell's "Try Rock And Roll," the Daps' "When You're Alone," the Charms' "Heart Of A Rose," the Champions' "It's Love, It's Love," and Babs Gonzales' "House Rent Party."

March 9 found them at the Apollo Theater, along with Lavern Baker, Gene Ammons, Nolan Lewis, and Pigmeat Markham.

On April 6, it was back to the Apollo Theater with another Dr. Jive show. This time the other acts included Bo Diddley, the Buddy Griffin Orchestra, with Claudia Swann, Charlie & Ray, the Buddy Johnson Orchestra, with Ella Johnson, the Moonglows, the Teen Queens, and Sugar & Spice.

In May, Hull issued the Heartbeats' third record: the classic "Your Way," backed with "People Are Talking" (or "People Are Torking," as James pronounced it). That same month, they appeared at a B'nai Brith dance in Harlem along with Billy Dawn (who was a performer/songwriter as well as owner of Hull), Hull stablemates Bee Bee Queen and Mabel Lee, and William Miller on piano (presumably Bea Caslon was somewhere in the wings). Dick "Ricardo" Sugar, WEVD DJ was the emcee, and Roy Gaines, the 4 Fellows, and the Willows were present too.

Both "Your Way" and "People Are Talking" were rated "excellent" on June 23, 1956 (and it was reported that "People Are Talking" was doing well in New York and Baltimore). Other reviews that week went to the Cleftones' "Can't We Be Sweethearts," the Teen Queens' "Billy Boy," Shirley & Lee's "Let The Good Times Roll," Mabel King's "Alabama Rock And Roll," the Orioles' "Happy Till The Letter," the Empires' "Don't Touch My Gal," Sugar & Spice's "There Were No Angels," the Bop Chords' "Castle In The Sky," the Kool Gents' "This Is The Night For Love," the Robins' "Hurt Me," and the Rip-Chords' "Let's Do The Razzle Dazzle."

Then the Heartbeats joined a show promoted by Joel Turnero and Chet Williams. Along with the El Dorados and Roy Gaines, they played Fairmont, West Virginia (on May 25), Uniontown, Pennsylvania (26), and Somerville, New Jersey (28).

Probably in August 1956, the Heartbeats recorded two more songs for Hull: "A Thousand Miles Away" and "Oh Baby Don't." "A Thousand Miles Away" was written by James for a girlfriend who'd moved from Brooklyn to Texas. "Oh Baby Don't" was led by Wally and James. The two tunes were released, on Hull, in September, and began to take off almost immediately. Bea Caslon announced that month that she was picking up the Heartbeats' two-year option. But it was not to be.

The record was reviewed on September 29 (both sides rated "good"). Other reviews that week went to Big Maybelle's "Mean To Me," the Cadets' "Dancin' Dan," Luther Bond & the Emeralds' "I Cry," the Turks' "This Heart Of Mine," the Marigolds, "It's You, Darling, It's You," the Teentones' "Love Is A Vow," the Rocketeers' "Hey Rube," and the Calvaes' "Mambo Fiesta."

Says Wally, "I didn't know how good I had it!" He saw that "A Thousand Miles Away" was climbing the charts, but doubted Hull's ability to properly promote it. Wally therefore pleaded with Bea Caslon to let it go to another company, and approached George Goldner to see if the record could be handled by one of his labels (Rama and Gee at this time). Well it could, and Billy Dawn says that one day a "representative" of Rama showed up and "made them an offer." What Wally didn't know was that, at the time, Goldner was being forced out of his own companies by Morris Levy (manager of Alan Freed). The takeover would be formally announced in March 1957.


"A Thousand Miles Away" was released on Rama in November 1956. By November 11, it was rated a Tip in Cincinnati and New York. On November 16, the Heartbeats were part of a week-long Apollo Theater Dr. Jive show, which also featured Bo Diddley, the Cadillacs, Screamin' Jay Hawkins, the Dells, the Schoolboys, the Chips, Ann Cole, Young Jessie, and the Debutantes.


Sure enough, "A Thousand Miles Away," with the help of Rama's distribution, entered the national R&B charts on November 17 and peaked at #5 (#53 Pop). On November 21, it was announced that Rama had signed the Heartbeats. George Goldner and his partner Joe Kolsky met with Bea Caslon; the resulting "deal" gave Rama all the released and unreleased Hull masters. Phil Kahl was present to purchase all the tunes for Patricia-Kahl music (which he owned along with his partner, Morris Levy). Did I remember to mention that Joe Kolsky and Phil Kahl were brothers? It's heartwarming when a family does things together. As an added bonus, Bill Jenkins, of Variety Management, became the Heartbeats' personal manager. (Fortunately he didn't last too long.)

While the announcement came on November 21, the Heartbeats had already done their first Rama session on November 4. They had recorded four songs that day: "I Won't Be The Fool Anymore" (led by James), "Wedding Bells" (James), "Tell Me" (with Vernon and Robbie doing the first duet lead and James and Albert doing the second one) and "Stars In The Sky" (fronted by Albert Crump and Wally Roker).

Christmas week of 1956 found the Heartbeats with Alan Freed once again. This time the venue was the Brooklyn Paramount: they were part of a show that also featured Shirley & Lee, the Moonglows, Screamin' Jay Hawkins, the G-Clefs, the 3 Friends, the Dells, and Jesse Belvin (backed up, on stage, by the Heartbeats).

From there, the Heartbeats went into the Apollo again, as part of a Jocko ("Your Ace From Outer Space") show (on January 4, 1957). Mickey & Sylvia were on hand, as were the Channels, the Teenchords, Clarence Henry, Jesse Belvin (with the Heartbeats backing him again), and Sil Austin.

In February, Rama released "I Won't Be The Fool Anymore" and "Wedding Bells." On the eighth of that month, the Heartbeats were part of a week-long show at Brooklyn's Empire Theater. The rest of the cast consisted of the Channels, the Valentines, the Teenchords, and the Bullmoose Jackson Orchestra. On February 16, they were part of newspaperman Joe Bostic's new Harlem Showcase show on WATV (this was Channel 13 in New York, long before it turned into a PBS affiliate). Don Redman's orchestra was present, as were the Jive Bombers, the Versitones, Coles & Atkins, Nipsey Russell, and Abbey Lincoln.


Strangely, according to the accompanying ad, they were slated to appear in Odessa, Texas the same night as the Bostic show. Whether they actually did or not, this is one of the strangest ads I've ever encountered. It's just a bunch of gibberish thrown into a single ad. It says that the Heartbeats had appeared in the films "Rock Pretty Baby" and "Don't Knock The Rock" (they hadn't). It promises "8 Teenage Rock and Roll Artist [sic]", without naming any of them, other than the Heartbeats. At least whatever it was only cost 90 cents.

"I Won't Be The Fool Anymore" was rated "excellent" on March 16, along with Chuck Berry's "School Day," Bobby Marchan's "Chickee Wah-Wah," Joe Turner's "Red Sails In The Sunset," Muddy Waters' "Got My Mojo Working," the Continentals' "Picture Of Love," the Pretenders' "Close Your Eyes," the Chestnuts' "Who Knows Better Than I," the 5 Satins' "Oh Happy Day," the Dominoes' "Til Kingdom Come," and the Mellows' "Moon Of Silver."

At the end of March, it was reported that Morris Levy had bought out George Goldner's interest in Tico, Rama, and Gee Records (as well as Goldner's brand new Roulette Records). Hugo (Peretti) and Luigi (Creatore) became a&r men for all the companies. Joe Kolsky was made Executive Vice President and Sales Manager. Goldner resigned and received $250,000 (which probably made a big dent in his gambling debts). Goldner immediately set up Gone, followed by End and Mark-X.

There was another session in March (date unknown) at which "Everybody's Somebody's Fool," "I Want To Know," "It's All Right (With Me)," "Have Rock Will Roll," and "Lonely Lover" were recorded. All were led by James.

Beginning April 19, the Heartbeats were part of Jocko's Loew's State Theater (Manhattan) show that pitted Calypso against Rock And Roll. Others on the bill were the Jive Bombers, Mickey & Sylvia, Lewis Lymon & Teenchords, the Clovers, JoAnn Campbell, the Diamonds, the Buddy Johnson Orchestra, featuring Ella Johnson, and the Googie Rene Orchestra. Caylpso was represented by the Geoffrey Holder dance troupe, Tito Puente, Lord Flea, and Maya Angelou,

In May, Rama released "Everybody's Somebody's Fool," coupled with "I Want To Know." Then, on June 28, it was back to the Apollo with another Dr. Jive show. This time, they shared the stage with Donnie Elbert, Ann Cole, the Velours, the Sensations, Charlie & Ray, the Jesters, Roy Brown, and the Charts.

"Everybody's Somebody's Fool" was reviewed on July 1, 1957, along with Chuck Berry's "Oh Baby Doll," the Cellos' "The Juicy Crocodile," the Cleftones' "See You Next Year," the Flamingos' "The Ladder Of Love," the G-Clefs' "Zing Zang Zoo," and Charlie White's "Little Mama, Don't Leave Me." The disc eventually reached #78 on the R&B charts.

The Heartbeats' next session was held on September 20, 1957. The tunes recorded that day included: "Hands Off My Baby," "Be Mine," "500 Miles To Go," and "When I Found You." All were led by James except "Hands Off My Baby," fronted by Albert.

At this time, Rama Records was being phased out, and the Heartbeats were switched over to Gee. Their first Gee release was in September: "When I Found You"/"Hands Off My Baby." There was a lot of upheaval going on at Gee, and the record was never sent out for review.

On November 1, 1957, the Heartbeats went back to the Apollo, this time as part of a show emceed by Evelyn Robinson (of WOV). Others on the bill were Little Willie John, Linda Hopkins, the Channels, Donnie Elbert, the Sentimentals, the Dubs, and the Arnet Cobb Orchestra.

Gee closed out 1957 by releasing "After New Year's Eve" (which had been recorded sometime in October; it's not clear if anything else was waxed at the same session). Its flip was "500 Miles To Go" (an answer to "A Thousand Miles Away"). "After New Year's Eve" received an "excellent" rating on January 27, 1958, along with Frankie Lymon's "Thumb, Thumb," Jackie Wilson's "To Be Loved," the Cleftones' "Lover Boy," and Jimmy McCracklin's "The Walk."

In February, 1958, Wally Roker got to do some moonlighting when he joined the Solitaires for a single song ("Walkin' And Talkin'") recorded for Old Town; regular Solitaires bass Freddy Barksdale wasn't present for some reason.


Also in February 1958, the Heartbeats recorded "Down On My Knees" and "I Found A Job" (one of the many answers to the Silhouettes' "Get A Job"). With high hopes that "I Found A Job" would crack the Pop charts, the group was switched over to the less R&B-oriented Roulette label. The two songs were issued the same month and reviewed on March 3 (with "I Found A Job" rated "excellent"). Other reviews that week were for Larry Williams' "Dizzy Miss Lizzie," the Miracles' "Got A Job," the Fidelitys' "The Things I Love," the Duponts' "Screamin' Ball (At Dracula Hall)," the Dubs' "Beside My Love," the Valiants' "Lover, Lover," Andre Williams' "Pass The Biscuits Please," the Mighty Jupiters' "Hy Wocky Toomba," and Ed Townsend's "For Your Love." On April 21, "Down On My Knees" was reported a Territorial Tip in New York.

On May 4, 1958, the Heartbeats went back into the studio and recorded "One Day Next Year" (another answer to "A Thousand Miles Away") and "Sometimes I Wonder," both led by James. They were released in July and reviewed on July 28. Other reviews that week were for the Quin-Tones' "Down The Aisle Of Love," Don & Dewey's "Koko Jo," the Swallows' "Who Knows, Do You." And the Diablos' "For Old Times Sake." On August 25, "One Day Next Year" was a Tip in Newark.

While the releases were getting good reviews, the chart action wasn't there. In some kind of a complicated deal, the Heartbeats were farmed out to Harry Finfer's Guyden label (it was distributed by George Goldner's Gone Records, and controlled by Morris Levy). In January 1959, the guys recorded "One Million Years" and "Darling I Want To Get Married," both led by James. (Note that "Darling I Want To Get Married" was written by Wally).

The songs were released in January and reviewed on February 9. Other reviews that week went to Lloyd Price's "Where Were You (On Our Wedding Day)," the Flamingos' "But Not For Me," the Titans' "No Time," Sheriff & Ravels' "Shombalor," Joe Medlin's "I Kneel At Your Throne," Sammy Turner's "Sweet Annie Laurie," the Jive Bombers' "Stardust," the Chestnuts' "Won't You Tell Me, My Heart," and the Diablos' "I Am With You."

But all the problems with the Heartbeats weren't with the lack of hits. "James loved his Mr. Boston Gin," says Wally. Albert, Vernon, Robbie, and Wally were tight, always had been. Wally describes it this way: "We were a cult among ourselves." They told James that he was embarrassing them; if he was drunk one more time, they'd break up the group. Well he was and they did. The story goes that James fell asleep at the microphone during a show; Albert confirms that the story is true. Sometime in early 1960 the Heartbeats dissolved. Strangely, after they'd broken up, Roulette started reissuing their material: a Roulette album and three singles (two on Gee and one on Rama) were released in 1960.

Vernon adds more to the finale: "We wanted to grow. We didn't know music. We made a vow to each take up an instrument and learn music. It plagued us that we spent so much time in the business and didn't know music. However, James had no interest in it." Also, "we started getting into more sophisticated music - four part harmonies. James had little input into it." In other words, in addition to the drinking, James and the rest were growing apart. According to Wally, once it was over, it was over. Neither he, nor Albert nor Robbie nor Vernon ever recorded again.

James then tried a solo career. "Two Loving Hearts" and "Too Young To Wed" were released on Apt, in July 1960, as by "Shane Shep" (however, it's probable that he actually recorded them for Hull). Almost immediately, however, he teamed up with some other Queens guys, both former members of the Videos: Clarence Bassett (first tenor) and Charles Baskerville (second tenor). The result was "Shep and the Limelites," who returned to Hull Records, recording from 1960 to 1965. (Although their first record was on Apt, the sides were purchased from Hull.) The Limelites would remain together until Shep's death.

It would be nice to say that James straightened himself out, but he didn't. His death, on January 24, 1970, reflected his life. I asked Ronald Bassett (brother of Clarence Bassett of the Limelites) about James' death. He told me that James was in a bar (what else?) in Queens, drunk and buying drinks for everyone. He'd just been paid for a Limelites appearance, so the fact that he had a lot of money was evident. He was followed out of the bar, beaten unconscious near the Van Wyck Expressway, and, since the assailants also took his clothes, froze to death overnight. A tragic waste of talent.

Vernon maintains that the Heartbeats considered themselves "a clean-cut group." As such, they rode herd over James and did their best to make him control his drinking. The Heartbeats split everything five ways and James was just one of the group. But once he got with the Limelites, he was totally out of control. He was the leader; he was the boss; he did what he wanted.

In a recent poll of "Favorite R&B Lead Singers" that I held, James Sheppard placed 10th, in such august company as Clyde McPhatter, Willie Winfield, Rudy West, Sonny Til, Pookie Hudson, Gene Mumford, Sollie McElroy, Bobby Lester, Nate Nelson, Lee Andrews, Frankie Lymon, Tony Williams, Nolan Strong, and Jimmy Ricks.


On December 27, 2003, the four original Heartbeats reunited to sing at a UGHA function (to celebrate their 50th anniversary). Doing lead chores was Albert's brother, Walter Crump. They sounded great; the years hadn't dimmed their abilities at all.


Since then, Albert Crump passed away on October 3, 2012 and Wally Roker on December 1, 2015.

The Heartbeats were a wonderful group, one I really appreciated back in the days when I was listening to Alan Freed. I didn't know that he was playing them because his manager had a partner who had a brother who was part owner of the group's recording company; I just thought they were great.



THE HEARTBEATS
NETWORK
71200 Tormented (JS/AC)/After Everybody's Gone (JS) - Mid-55

HULL
711 Crazy For You (JS)/Rockin-N-Rollin-N-Rhythm-N-Blues-N (AC) - 9/55
713 Darling How Long (JS/VS)/Hurry Home Baby (JS) - 2/56
716 Your Way (JS)/People Are Talking (JS/AC) - 5/56
720 A Thousand Miles Away (JS)/Oh Baby Don't (WR/JS) - 9/56

UNRELEASED HULL:
Be Mine, Be Mine (JS)
Hydromatic Drive (AC)

RAMA
216 A Thousand Miles Away (JS)/Oh Baby Don't (WR/JS) - 11/56
222 I Won't Be The Fool Anymore (JS)/Wedding Bells (JS) - 2/57
231 Everybody's Somebody's Fool (JS)/I Want To Know (JS) - 5/57

UNRELEASED RAMA:
Stars In The Sky (AC/WR)
Tell Me (VS & RT/JS & AC)
It's All Right (With Me) (JS)
Have Rock Will Roll (JS)
Lonely Lover (JS)

GEE
1043 When I Found You (JS)/Hands Off My Baby (AC) - 9/57
1047 After New Year's Eve (JS)/500 Miles To Go (JS) - 12/57

UNRELEASED GEE:
Lovin' Sickness (AC)
Be Mine (JS)

ROULETTE
4054 Down On My Knees (JS)/I Found A Job (JS) - 2/58
4091 One Day Next Year (JS)/Sometimes I Wonder (JS) - 7/58

GUYDEN
2011 One Million Years (JS)/Darling I Want To Get Married (JS) - 1/59



REISSUES
ROULETTE
4194 Crazy For You (JS)/Down On My Knees (JS) - 9/59

GEE
1061 Your Way (JS)/People Are Talking (JS/AC) - 5/60
1062 Darling How Long (JS/VS)/Hurry Home Baby (JS) - 5/60

RAMA
216 A Thousand Miles Away (JS)/Oh Baby Don't (WR/JS) - Fall 1960

ROULETTE R-25107 A Thousand Miles Away - 1960
A Thousand Miles Away Everybody's Somebody's Fool
Crazy For You After New Year's Eve
One Day Next Year I Found A Job
I Want To Know Sometimes I Wonder
Down On My Knees Lonely Lover
It's All Right (With Me) Have Rock, Will Roll


LEADS: JS = James Sheppard; AC = Albert Crump; VS = Vernon Sievers; WR = Wally Roker; RT = Robbie Tatum



JAMES SHEPPARD
APT (as "SHANE SHEP")
25039 Two Loving Hearts/Too Young To Wed - 7/60



Unca Marvy's Home Page
More Articles