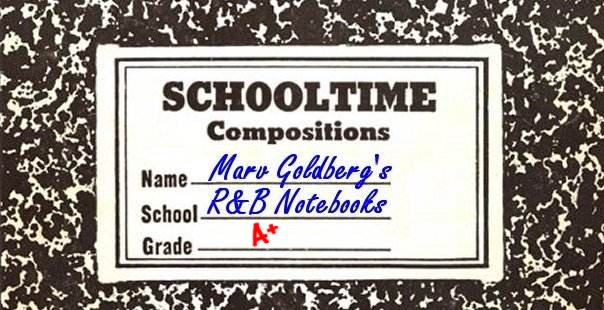 The Crows

By Marv Goldberg

© 2004, 2009 by Marv Goldberg
There are some groups that, no matter how prolific, will always be remembered for that one special song. For the Chords, it was "Sh-Boom"; for the Penguins, "Earth Angel." Both those groups cut many other fine tracks as well, but the impact of their big smash hit eclipsed all that came before or after. In the same vein, even if you love the Crows and have your own personal favorite song (mine is "Sweet Sue"), chances are, when you think of the Crows, you think of "Gee."

Our story begins around 1951, in Harlem (on 142nd Street, to be exact), at a time when R&B vocal groups seemed to be springing up on every street corner, alleyway, and subway station in the city. Daniel "Sonny" Norton (lead), Harold Major (tenor), Jerry Wittick (tenor), Bill Davis (baritone/tenor), and Gerald Hamilton (bass) came together and called themselves the Crows.

The Crows, like their peers, sang for the most basic reasons: it was fun, it was a macho (but safe) way of besting other guys, and it was a great way to impress the girls in the neighborhood.

Most groups at this time began by imitating a few others (the Orioles, the Ravens, the Dominoes, the 5 Keys, and later on, the Drifters); the Crows were no exception. They sang the hits of the day, adding enough of their own style to give them an edge in the regular vocal battles with other neighborhood aggregations. These, in turn, gave way to appearances at local parties, community centers, clubs, and school dances.

Finally, the big break. The trip to the Apollo Theater for the Wednesday night amateur show. The applause. The clichéd "agent-in-the-audience-who-knows-a-good-thing-when-he-hears-it." It sounds like a Hollywood B-flick, but it actually happened.


That very real agent was Cliff Martinez, who also managed the Crickets. Later on, he'd manage the Mello-Tones, the Sparks Of Rhythm, the Pretenders, and the Jive Bombers. He soon arranged a session for them at Jubilee Records, where they backed up a trumpet-playing Louis Armstrong sound-alike, named Frank "Fat Man" Humphries on two tunes: "I Can't Get Started With You" and "Lulubell Blues". Even though there were five of them (and they seem to have already been known as the Crows), the group was billed as the "4 Notes" on this June 1952 release.

The disk was reviewed on July 19, with "Lulubell Blues" being considered "excellent." Other reviews that week went to the 5 Keys' "Hold Me," Edna McGriff & Sonny Til's "Once In A While," Ray Charles' "Guitar Blues," the 4 Tunes' "They Don't Understand," the Orioles' "Barfly," and Little Richard's "Ain't Nothin' Happening."

Ain't nothin' happening with the 4 Notes' record either, and Martinez next teamed the Crows with singer Viola Watkins. They were her backup group; she was their pianist and arranger. They backed her on one side of a September 1952 Jubilee release, "Paint A Sky For Me." This got a "fair" rating on September 27, along with the 4 Blazes' "Stop Boogie Woogie," Mr. Sadhead's "Butcher Boy," Sarah McLawler's "Romance In The Dark," and the Royals' "A Love In My Heart."


NOTE: We've always "known" that the Crows backed up Viola Watkins on "Paint A Sky For Me", but did they? There is a group on the song, but they could be anyone. There was nothing in the contemporary press that mentioned Viola (an established singer) and the Crows in the same breath. Years later, when Bill Davis was interviewed for a Crows article in "Big Town Review", he remembered backing up Fat Man Humphries, but made no mention of Viola in conjunction with Jubilee. I'm going to leave the prior paragraph in, just in case, but as far as I'm concerned, the Crows were not on "Paint A Sky For Me".


Sometime after the Jubilee sides, Jerry Wittick left the group to join the military. He was replaced by Mark Jackson, who functioned mainly as the group's guitarist, although he occasionally sang tenor. All their subsequent recordings had the same five guys, but for some reason Jackson didn't make it to the group's only photo session.


Then, Martinez took Viola and the Crows to George Goldner, who had just started Rama Records as an R&B subsidiary to Tico, his mambo label. Goldner was impressed and arranged a session in April of 1953. This resulted in "No Help Wanted," I Love You So," "Gee," and "Seven Lonely Days."


Rama released "Seven Lonely Days"/"No Help Wanted" in April 1953. "Seven Lonely Days" (a cover of Georgia Gibbs' hit) featured Viola Watkins, backed by the Crows. The flip was a cover of the Carlisles' original, with Viola's piano featured prominently. The platter was reviewed on May 9 (with "No Help Wanted" rated "good"). That week also saw reviews for the Chapters' "Goodbye, My Love," Sonny Til's "(Danger) Soft Shoulders," and the 5 Budds' "I Guess It's All Over Now."


When these failed to take off, "Gee" (written by Bill Davis, in less than ten minutes) was released in May. Its flip was "I Love You So," a ballad that would later be redone by the Chantels. Considering the place "Gee" would have in the history of R&B, it was "I Love You So" that Rama was pushing and DJs were playing. Both sides were rated "good" the week of June 27, along with Johnny Ace's "The Clock," Shirley & Lee's "Shirley's Back," the Orioles' "I Cover The Waterfront," and the 5 Willows' "Rock Little Francis" (which, presumably, should have been "Rock Little Frances").


So who wrote "Gee"? While Davis claimed to have written it himself, the Rama releases all credit "Davis, Watkins." I imagine that Cliff Martinez stuck Viola Watkins' name on there (possibly she actually did the arrangement). By the time that cover versions came out the following year, the credit had changed to "Watkins, Norton, Davis." However, it seems that all of these are wrong. In early 1957, Morris Levy would purchase George Goldner's labels: Rama, Gee, Tico, and Roulette. Now the stage was set for truth to be told. From then on, whenever "Gee" was re-released, writer credits went to "Davis, Levy" (the way BMI still records it). Actually, Morris Levy is one of the most underrated songwriters ever. Here's just a small sample of what he's written (per BMI): "Bajo El Sol De California," "Belly Dancer's Waltz," "Blue Danube Cha Cha," "Cad Of Bagdad," "Giddy Up And Ding Dong," "Gina Mia," "I Can't Go Back To Denver," "I'm Louisiana Red," "I'm Not A Juvenile Delinquent," "I Was Born 10000 Years Ago," "Jimbo Jango," "Kee Lee's Twist," "Kenya Love," "Little Girl Of Mine," "Mama's Got A Bag Of Her Own," "My Boy Lollypop," "Onder Wilgerbome," "Perfume And Pink Chiffon," "Red's Dream," "Rock And Roll Hootenanny," "Seduction Of The Virgin Prince," "Stripper's Holiday," "Wedding March From Lohengrin," and "Why Do Fools Fall In Love." This is monumental! I doubt that a collaboration between Cole Porter and Irving Berlin could have turned out a songbook like that! [And, for future generations reading this, those who know nothing about Morris Levy, the preceding was pure sarcasm. Levy was a man, with ties to organized crime, who simply did what he wanted in the entertainment industry. He died in 1990, two months before he was due to begin a 10-year jail sentence for extortion.]


Probably in June, the Crows were back in the studio recording "Heartbreaker" and "Call A Doctor." The former was a remake of a 1951 RCA release by the Washington D.C. Heartbreakers. Sonny Norton really didn't know the words too well, but its confusing lyrics are countered by some excellent vocal work. "Call A Doctor" is a reworking of a 1950 Cap-Tans release, "Chief Turn The Hose On Me." (It's also mistitled, since they're singing "call the doctor.") Issued in July 1953, the disc was released on the West Coast, for unknown reasons, with "Call A Doctor" being credited to the Jewels and "Heartbreaker" to the Crows. (Since the "Hearts Of Stone" group had yet to record at this point, it certainly wasn't a case of impersonation.)

Now it's time to get back to "Gee." Its initial reception was nothing to write home about. "Gee" may have had potential, but it was sure taking its sweet time. While the record itself was a Pick Of The Week in the trades on September 19, it was "I Love You So" that was reported making noise in Dallas, St. Louis, Nashville, Philadelphia, and Los Angeles. "Gee" finally became a Tip in Detroit on November 28, six months after its release. Then, in December, it started riding the local charts on the West Coast (becoming a Tip in Los Angeles on December 19).


It looks like "Huggy Boy" was the cause. Dick Hugg was one of the DJs who broadcast from the front window of John Dolphin's record store in Los Angeles. He had played "Gee," months before, and decided he didn't like it much. The disc ended up with his girlfriend, who really loved it. One night they got into a fight and, to make up, Huggy Boy played the song over and over on the air for her. For some reason, that episode triggered an explosion of sales in LA. Kids who were lukewarm to the song when they heard it once in a while, went nuts for it when it was played non-stop.


Goldner must have had high hopes for it at this point, since he had Joe Loco (one of his Tico artists) record "Gee" as a mambo. By January 1954, the Crows had sold 100,000 copies, a good-sized hit in those days (don't consider, even for a moment, artists' claims that their early 50s records sold a million copies; they didn't). However, all the chart action to this point was local, not national. It inspired (if that's the word for it) pop covers by June Hutton on Capitol and the Skylarks on Okeh.


On February 10, 1954, the Crows had another session, at which they recorded "Untrue," "Baby," "Miss You," "I Really, Really Love You," and "Perfidia" (backing up Lorraine Ellis). Either recorded at the same time or within a day or two were "Don't Come Back" and "What's The Matter With You, Woman?" Another tune that they cut during this period was "Mambo Shevitz," which featured Melino and His Orchestra (a magnificent blend of mambo and R&B [the two great loves of George Goldner's life], as well as lyrics that were a cute take-off on the Manischewitz wine commercial). Just to keep everything in the family, the trade papers reported that George's wife, Mona, had bought the Crows management contract from Cliff Martinez.


And then "Gee" finally charted nationally. Unbelievably, it hit the Pop charts first (on March 6), rising to #14 before it was through. This is really odd. Remember, the music business is complicated. Record companies didn't sell to stores, they sold to distributors, who in turn sold to retail outlets. However, distributors only handled certain labels and/or certain lines within a label. The R&B distributors pretty much handled only R&B labels and the Pop distributors only handled Pop labels. This is why giant companies had trouble breaking into the R&B market and why the major companies set up R&B subsidiaries. The reverse was also true: Pop distributors usually wouldn't touch an R&B platter. For some reason (possibly white kids hearing the song on black stations and pestering record store owners until it was ordered), Pop DJs started playing it. Finally, "Gee" entered the R&B charts in April 1954, eleven months after its release! (Over the years, there would be revivals by the Jayos, the Harmony Grits, the Hollywood Flames), and the Marathons.) Note that Goldner also made an arrangement with Quality records to have it released in Canada. We're not done yet; we'll come back to "Gee."


Now comes the hard part: trying to get a follow-up hit. To that end, April 1954 was a busy month for the Crows. Not one, not two, but three record releases. Since they were on three different labels, I have no idea in which order they were released. Let's start with "Untrue"/"Baby" on Rama. Then there was "Mambo Shevitz" (released on Tico, with Melino's "Mambo #5" as the flip) and "Perfidia" (coupled with a Lorraine Ellis solo, "Piano Player, Play A Tune") on Gee. "Perfidia," which had been a big Pop hit by the 4 Aces in 1952, had also seen big hit versions by Xavier Cugat, Jimmy Dorsey, Benny Goodman, Glenn Miller, and Gene Krupa in 1941. The word itself is Spanish for "treacherous woman." The flip, "Piano Player, Play A Tune," is a mystery. I see it in many listings as also having the Crows, but I can't hear them at all. For well over a minute into the song, the only voice is Lorraine's. After that, she's joined by what seems to me to be a single other voice. The result doesn't sound at all like what's going on in "Perfidia." I'm going to continue to call it "no group" unless some kind of proof turns up.

The notable thing about "Perfidia" was that it was the first release on George Goldner's new Gee label. Legend has it that Goldner named the label after the Crow's runaway hit, but someone as methodical as George Goldner doesn't set up a label overnight. Planning goes into it, as well as artwork for the label itself. This takes weeks, at the least. It seems to me that when the label was conceived, "Gee" itself hadn't entered the national R&B charts yet. "Gee," while doing well, hadn't yet become a monster hit. A more likely explanation is that Goldner initially named the label after himself (that's "G" as in "George" or possibly "G" as in "Goldner"), switching his story only when "Gee" finally became a solid R&B hit (ultimately reaching #2). While the name of the song probably was at the back of his mind, the dates don't support the "label-named-for-the-monster-hit" legend.

"Perfidia" was rated "good" on April 24, along with the Spiders' "Tears Began To Flow," the Diablos' "Adios, My Desert Love," the Charms' "Quiet Please," and the Chords' "Sh-Boom." Then, "Baby" and "Untrue" were reviewed on May 8 (with "Baby" rated "excellent"). Other reviews that week were for Young Jessie's "I Smell A Rat," Amos Milburn's "Milk And Water," the Twigs' "Chapel Of Memories," the Blue Dots' "Don't Do That Baby," the 4 Bars' "Grief By Day, Grief By Night," the Platters' "Roses Of Picardy," the Du Droppers' "Just Whisper," and Willie Headen's "I Love You, Bobby Sox."


Finally, with a big hit in sight, I can trace some appearances. At the beginning of March, the Crows played the Revere Beach Ballroom (near Boston). On March 8, they were at the Copa in Pittsburgh. March 14 found them at the VFW Hall in Uniontown, Pennsylvania. Then it was on to Los Angeles, where they were part of Gene Norman's show at the Embassy Ballroom, which also featured Earl Bostic. (This seems to have been the March 13 show, which also had Christine Kittrell, the Flairs, and the first appearance of Carl Gardner as lead of the Robins.) On May 5, they did another Gene Norman show, this time at the Riverside Memorial Auditorium with Chuck Higgins. They were still on the West Coast in July, when they did a Gene Norman Show at the Hollywood Shrine on the 17th with the Chords, the Robins, the Clovers, the 4 Tunes, and the Hollywood Flames). However, these were the only Crows appearances I could find.


When nothing much happened with all the April releases, "Miss You"/"I Really, Really Love You" were paired for a May 1954 issue.

A final session in June 1954 produced "Baby Doll" and "Sweet Sue" (fronted by Bill Davis; it was the only song that Sonny Norton didn't lead). These two fine rockers were released in July, but, once again, failed to set the world on fire. (It might have helped if Goldner had sent the record out for review.) "Sweet Sue," my favorite Crows song, had been written in 1928, by Will J. Harris and Victor Young, for Sue Carol, a silent film star who eventually became a Hollywood agent. She not only managed Alan Ladd, she also managed to marry him.

Then there was this, from the New York Age of September 11, 1954: "With the advent of the mambo craze throughout the country, The Crows, new singing sensations of the nation, are being heralded as one of the top quartettes in the rhythm and blues field. Youngsters have just recorded the "Mambo Shevitz" on the Tito [sic] label and from all accounts it looks like a real hit." Problems? Not really. OK, so they messed up the spelling of Tico and the recording had been released five months previously. I'm sure that the accompanying photo, which was of the Chords, was just a minor error. Actually, both the Chords and Tito Rodriguez were headlining the Apollo Theater show that week. The Chords photo should have been moved down a few inches to appear under the Apollo headline and, I suppose, there should have been a Crows pic in there somewhere.


It was reported in January 1955 that "Sweet Sue" was doing well in Detroit, and George Goldner hoped it would be another "sleeper" like "Gee." However, this was either the usual press agent nonsense or just a blip on the radar that didn't amount to a thing.

With nine records to their credit and only one chart hit, the Crows decided to call it a day in early 1955. Bill Davis went on to sing with the Continentals, who recorded "You're An Angel" for Rama, released in January 1956. The others in the group were lead James Gooden, Demetrious Clare, Sidney Gray, and a baritone named Tommy.

For unknown reasons, "Perfidia" and "Piano Player, Play A Tune" were re-released, around August 1955, on Woody Hinderling's Bullseye label.

All the Crows are gone now. Over the years, Bill Davis got some royalties for "Gee," but hardly what the song eventually brought in. "Gee" is now a treasured oldie, always a nominee in the absurd quest to find the "first Rock & Roll record." The Crows will be remembered for as long as anyone remembers R&B music, if only for "Gee." In spite of being "one-hit wonders," they were a talented group of singers who deserve more recognition than they got at the time.


Special thanks to Joe Tarnopol. Discography courtesy of Ferdie Gonzalez. Ads are from various editions of Galen Gart's First Pressings series.


JUBILEE (as the "4 Notes," backing Fat Man Humphries)
5085 I Can't Get Started With You/Lulubell Blues - 6/52

JUBILEE (backing Viola Watkins, with no label credit; see text; there's no proof that they were on this recording)
5095 Paint A Sky For Me (VW)/[Really Real - no group] - 9/52

RAMA
3 Seven Lonely Days (VW/SN)/No Help Wanted (SN) - 4/53
5 Gee (SN)/I Love You So (SN) - 5/53
10 Call A Doctor (SN)/Heartbreaker (SN) - 7/53
(West Coast pressings had "Call A Doctor" credited to the "Jewels")

QUALITY (Canadian)
1236 Gee (SN)/I Love You So (SN) - 54

GEE (backing Lorraine Ellis, with no label credit)
1 Perfidia (LE)/[Piano Player, Play A Tune - Lorraine Ellis] - 4/54

RAMA
29 Baby (SN)/Untrue (SN) - 4/54

TICO (with Melino & His Orchestra)
1082 Mambo Shevitz (SN) /[Mambo #5 - Melino] - 4/54

RAMA
30 Miss You (SN)/I Really, Really Love You (SN) - 5/54
50 Baby Doll (SN)/Sweet Sue (BD) - 7/54

UNRELEASED RAMA
Don't Come Back (SN)
What's The Matter With You, Woman (SN)

BULLSEYE (re-release of Gee 1)
100 Perfidia (LE)/[Piano Player, Play A Tune – Lorraine Ellis] - ca 8/55



LEADS: VW = Viola Watkins, backed by the Crows; SN = Daniel "Sonny" Norton; BD = Bill Davis; LE = Lorraine Ellis, backed by the Crows




Unca Marvy's Home Page
More Articles