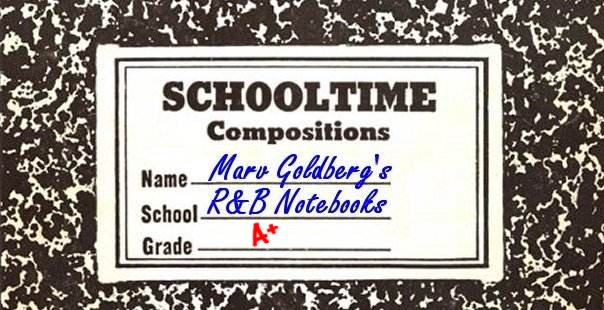 Viola Watkins
By Marv Goldberg

© 2023 by Marv Goldberg

If you know singer-pianist Viola Watkins at all, it's probably from her Rama recording of "Seven Lonely Days", on which she was backed up by the Crows. But there's so much more about her to know.





Yes, there's so much more about her to know. That said, I wish I knew it. I have to admit that I've hit a brick wall trying to uncover just who Viola Watkins was. Here are all the hard facts:


In some 1948 copyright filings, she was Viola Sales Watkins, born in 1920.

In some 1954 copyright filings, she was Viola Ethel Watkins, born in 1917.

In 1943, she was Viola Sales Watkins, "Philadelphia's ... singer-pianist". She was called "Philadelphia genius of the 88" (1945) and "a native of Philadelphia" (1948). After all the years of genealogical research I've done, this only tells me that she'd lived and appeared in Philadelphia in her formative years, not that she necessarily still lived there at the time these things were written. Actually, she never seems to have lived there at all.

A 1947 blurb said she was "a graduate of the Julliard School Of Music" in New York City. In 1948, it was "has studied at the Julliard School Of Music". Since the 1943 blurb also mentioned classical music, presumably she'd attended Julliard before that (or, since she was appearing in Manhattan, she might have been attending at the time).

I went through all her known appearances and it turns out that she played three different venues in Philadelphia, one in Newark, and all the rest (16) in various parts of New York State (New York City, Long Island, Yonkers, Albany, Newburgh, and Troy). Also, all the recording she did was in New York. This leads me to believe that she'd moved to New York, but I can't prove that either.

Every known photo of Viola was taken in either 1946 or 1947.


That's it. That's the sum total of everything personal ever printed about her. You would think, as I did, that all I'd have to do is find a Viola Watkins living in Philadelphia at the time of the 1930 or 1940 census, who was born between 1917 and 1920. And you'd be right: that's all I'd have to do. However, there weren't any. The only black Viola Watkins in Philadelphia was born in 1909 in Washington, DC and was a maid in both censuses. (If you can think of any reason for Viola to lie about her age on a copyright filing, I'm listening. Amazingly, however, she did.) That said, there was a 1947 photo (which you'll see below) of Viola with her manager, Cliff Martinez, in which she certainly looks a lot older than someone in her late 20s.

OK, then, you say, how about Viola Sales? Let's consider "Watkins" to be her married name. Not even a single one to work with this time; there was never anyone named Viola Sales in either Philadelphia or its surrounding counties.

So here's her personal biography that we'll bequeath to The Ages: Viola Ethel Sales Watkins was born somewhere, sometime between 1917 and 1920. She lived, at least for some period of time when she was perfecting her skills, in Philadelphia. She attended, and may have been graduated from, the Julliard School Of Music in New York City. She died at some point, but not a single obituary for anyone named Viola Watkins mentions a singing career.

So now you know everything about her life except for a few unimportant details. Satisfied? Nor I, but what can I do?

BUT WAIT! Since I wrote all the above (which I'm leaving in just to gain your pity), the 1950 census was released. Finally, I was able to find Viola and start working backwards. However, to keep it all logical I'll start at the beginning.

Viola first shows up in the 1920 census in Savannah, Georgia. She's 12 (therefore born in either 1907 or 1908) and is the daughter of Charles Lafayette Griffith and his wife, Mamie Pitts. Her parents were from South Carolina, but she was born in Georgia. I suppose her full birth name was Viola Ethel Griffith.

Her father died in 1928, but I can't find either Mamie or Viola in 1930.

It turns out that her first husband was Henry Sales. They appear in the 1924 and 1925 Savannah City Directories, therefore it's a good assumption that they married there sometime between the January 1, 1920 census and 1924.

In 1940, Viola Sales was living with her mother, Mamie Griffith, in New York City. Viola was 32 (keeping with the 1907 or 1908 birth year), married (but no husband around), and a music teacher for some sort of WPA project.

In 1950, Viola Watkins was living in New York City with her husband, William Watkins, a bellhop. He's 34 and born in Florida; she's 34 and born in Georgia. Notice that she's aged only two years since 1940 (since she's clearly much older than her husband). This time, she's a nightclub singer.

You'll see in a bit that she's mentioned in the press in December 1943 as "Viola Sales Watkins". Therefore, she married William Watkins between April 1940 (when the census was taken) and late 1943. A little more digging found a marriage certificate for William Watkins and Viola Griffith, but it's a mess. Although she lived in New York and he in Stamford, Connecticut, they married in Wilmington, Delaware on June 6, 1942. However, I imagine that whatever they scribbled on the original document was barely legible, since whoever typed the final document couldn't read a lot of it. There were many misspellings and errors. For example:


Her father's name is John instead of Charles, but they got Mamie correct.
Her occupation is "Muc Asde" (make of that what you will).
He was born in "Flade" (which is very near Florida) and is 32. Since he was 34 in the 1950 census, he'd only aged 2 years since 1942. He's an elevator operator.
She was born on September 6, 1914 and was 28. If the September 6 date is correct, she was only off by seven years.
Her birthplace seems to be "Geerey".


Try doing this for a while and let's see how sane you remain!

Oh, well, let's get on to her career.


Her first mention in the press was in 1928, as part of a duo on WGBS (Manhattan) radio. Viola Sales was the pianist and Peter Biggins whistled (one listing described him as a "double whistler"). The show, called "Harlem Harmony", ran from July through December of that year. After that, he was on his own and there were no further mentions of Viola for the next 15 years.

She finally shows up again in the December 4, 1943 New York Age:


Viola Sales Watkins, Philadelphia's classical, swing and boogie-woogie singer-pianist, is now appearing nightly at [the] Eldorado Club on West 52nd street [Manhattan]. Miss Watkins is under the management of Cliff Martinez.


Cliff Martinez was managing acts as early as 1938; you might recognize a few of them from later on: the Crows, the Mello-Tones, the Jive Bombers, the Crickets, the Sparks Of Rhythm, Nora Lee King, Ollie Shepherd, June Nelson, and Marga Benitez.

Viola was mentioned in the September 15, 1945 Dayton Ohio Daily Bulletin in a clause that had no context at all: "Viola Sales Watkins, Philadelphia genius of the 88 who is a product of the war era".


In 1946, Viola began appearing at the Hotel Somerset in New York. The only time she was advertised was on May 11, although she remained at least through January 1948.



Viola's first recordings were made in the spring of 1946, for New York City's Ebony label, about which little is known. It was owned by J. Mayo Williams' Ebony Record Distributing (307 Lenox Avenue in Harlem), which also owned Southern and Harlem. The incredibly rare sides ("I Guess I'm Not The Type", backed with "Somebody's Someone") were probably issued over the summer and all of the half-dozen known Ebony releases were listed in a September 1946 Ebony Record Distributing ad in (fittingly enough) Ebony magazine.

Playing on the name of Joe Liggins' Honeydrippers, the record was credited to Viola Watkins And Her Honey Drips, with no clue as to who they were. However, since she was appearing at the Hotel Somerset as a solo artist, they were probably studio musicians.

This was in the October 25, 1947 Pittsburgh Courier:


Viola Watkins is really "that way in a lyrical manner." A singer, pianist and composer, she is in the spotlight nightly at the Somerset Hotel in New York. "Get On The Right Kick," a novelty tune which she recently composed, has been bought by Royal Music and will be published by that firm and recorded by top tallow stars.


This is the first time I've ever encountered "tallow" to mean "record", but it's cute. Note that "top" is another of those words which, when used in this context, has no meaning at all.

Now it gets strange. Her photo appeared in the October 25, 1947 Chicago Defender (date verified) with the following caption:


Viola Watkins, songwriting, singing pianist, a graduate of the Julliard School Of Music, will be heard on M-G-M records in the future. Viola composed the new jive tune, "Get On The Right Kick."


Why is this strange? Well, Viola would have releases on M-G-M, but that would be in the following year and it's more involved than that. When that blurb was written, she had started recording for Irvin Feld and Viola Marsham's Super Disc Records. There were several sessions, up through the end of 1947, but none of them can be dated.

Known Super Disc recordings were: "It's Right Here For You", "You're In Love With Every One (But The One Who's In Love With You)", "Tonight You Belong To Me", "Hey! Stop Kissin' My Sister", "Get On The Right Kick", "Honey It Must Be Love", "I Wonder Why", "Now I Know 'What I Didn't Know Then'", "Hey Mama (He's Tryin' To Kiss Me)", and "My Real Fine Man". There were probably a half-dozen more. Remember that the Petrillo Ban (which would prevent union musicians from recording) was due to go into effect on January 1, 1948, so companies were recording as much as possible in order to have product to sell in the coming year.


In November 1947, Super Disc released "It's Right Here For You", backed with "You're In Love With Every One (But The One Who's In Love With You)" (a song first recorded by Arthur Lange & His Orchestra in 1924). The songs were credited to "Viola Watkins And The Super Jazzmen".

The December 6, 1947 Chicago Defender had a photo captioned "Viola Watkins who as featured artist on Super Records [sic] is singing and playing her way to the top along the main stem. Miss Watkins is currently starred at New York's Somerset Hotel cocktail room."

The same photo appeared in the December 6 New York Age with this write-up:


Viola Watkins, sensational song-writing singing-pianist, a graduate of the Julliard School Of Music will be heard on M.G.M. records in the near future. Viola has written the new jive tune "Get On The Right Kick".

She has been singing and playing the tune in the night clubs just a few weeks and this week was given a contract for this tune by the Royal Music Corporation on Broadway. Miss Watkins and her manager, Cliff Martinez, were given a big cash advance. [The cynic in me knows that the amount of that "big cash advance" probably wouldn't have exceeded $50.] And sheet music, dance arrangements and records soon will be out on this jive tune, "Get On The Right Kick."

Viola Watkins is now appearing at the Somerset Hotel, New York.


While the song was mentioned (with high praise) in the press and it was something that she recorded for Super Disc, it was never released, nor does anyone else ever seem to have recorded it.

The Super Disc record was reviewed in the December 13 Cash Box and the December 20 Billboard:


(CB; no ratings): Scat styling of chirp Viola Watkins echoes here in teeming tones that may hatch coin play galore. Viola's warbling shows mellow with her tonsils spilling in easy manner. Ops with race spots should look into this pancake - the gal can sing!

It's Right Here For You (BB; 73): Should do well on race jukes. Nice clarinet solo with good rhythm beat by bass and drums.

You're In Love With Every One (BB; 66): Vocal chore by Watkins makes disk above average.


The December 20 Baltimore Afro-American said:


BEATING THE BAN - That's what Viola Watkins, sensational singing pianist, is doing by recording eight sides for Super Disc before Petrillo's ban goes into effect on December 31. Currently appearing at Hotel Summerset [sic] in NYC, she recently recorded "Get On The Right Kick" and "Honey, It Must Be Love".


A December 27 Super Disc ad not only told us that, on January 15, 1948, her next record would be "Tonight You Belong To Me" (first recorded by Irving Kaufman in 1926), backed with "Hey! Stop Kissin' My Sister", but called her "Viola Hawkins". The only place the record was reviewed was in the April 7, 1948 Down Beat:


Miss Watkins sings like Nellie Lutcher, scats along with her own piano solo like Nellie and has the same kind of light rhythm backgrounds as the Capitol gal does. Only she doesn't do any of these things as well. If you're a Lutcher fan and don't mind carbon copies, then git it.


A photo in the January 17, 1948 Chicago Defender showed her with Cliff Martinez and told us she was still at the Hotel Somerset.


There was a photo in the January 31, 1948 Washington Afro-American which had the following caption:


Viola Watkins, singing pianist, backed by these cats, cut 16 records [they mean 16 sides] for Super Disc just ahead of the Dec. 31 deadline. With Miss Watkins at the piano, are Jimmy Shirley, guitar; Irving Brown, tenor sax; Robert Egoff, clarinet; Gene Brooks, drums; and Lloyd Trotman, bass.


Again, Viola always seemed to appear on her own, so these would have been studio musicians. However, it's unknown how many Super Disc sessions she had and if the same musicians were on all of them. The ringer here is Robert Egoff; there were some men with that name, but not one of them could have been the clarinetist in the photo. I'm sure the name was printed incorrectly, which is a shame because a couple of the tunes have nice clarinet solos.

The February 21 Detroit Tribune said: "The new Super Disc Artist Singing-Pianist Viola Watkins' new Super Disc Recording of 'Hey! Stop Kissing My Sister' already has sold several thousand records." I like that they kept reported sales to "several thousand records", because these reports usually have totally unrealistic sales figures.


Finally leaving the Somerset Hotel after nearly two years, Viola relocated to Philadelphia's 421 Club for a four-week run, starting February 23, 1948.



In June 1948, she was at the Alpha Lounge in Troy, New York ("Open Bowling At All Times"). The ad assured us that "Her ATOMIC style of jive, boogie and re-bop will thrill you!" Keep in mind that this was the dawn of the Atomic Age and the word was used a lot.

Remember that it was first mentioned back in October 1947 that she'd become an M-G-M artist. (I'd still like to get the full story of how they knew, since this was before her first Super Disc record was released; I imagine that negotiations had been going on for a long time.) The official report of M-G-M buying all Super Disc masters wasn't announced until the July 3, 1948 Billboard:


NEW YORK, June 26 - MGM records this week completed negotiations for and bought out the released and unreleased masters of the super Super Disc waxworks for an undisclosed sum. The deal brought to MGM between 300 and 400 additional masters, most of them concentrated in the race, folk and hillbilly fields. Among the artists who will now appear on the MGM label are Arthur (Guitar Boogie) Smith, Ronnie (Mad About You) Deauville, Viola Watkins, and the Singing Crusaders.

These disks will mark MGM's initial venture into the race field aside from whatever biz was accumulated by Billy Eckstine and Jackie Paris in that field for the label. The deal was negotiated between Irvine [sic] Feld, Super Disc topper, and Frank Walker, MGM chief.


Therefore, Viola didn't record for M-G-M (at least not until late 1952); her 1948 releases were Super Disc masters. Note that there's no band name on the M-G-M labels.


The first M-G-M record, from July 1948, was "I Wonder Why", coupled with "Now I Know 'What I Didn't Know Then'". Viola was the co-writer of both tunes.



That same month, she started at the Red Top Tavern in Hempstead, Long Island, New York. The first ad said she'd be there on July 16 for a week (although she'd actually be there for much of the rest of the year). It called her an "M-G-M Recording Star" (even if the record had only been out a matter of days) and said she appeared through the courtesy of radio station WHN.

One of the most extensive biographies of Viola appeared in the July 17, 1948 Indianapolis Recorder. It's long, but it's worthwhile:


Viola Watkins, sensational Singing-Pianist, a native of Philadelphia, Pa., an accomplished artist, has studied at the Julliard School Of Music. She is equally at home with classics, swing, or boogie woogie.

Many people think Viola sings and plays like Nellie Lutcher, but they are wrong. Viola Watkins is the originator of this style of singing and piano playing. It was back in 1937 [that] Viola crashed into radio by appearing on the Cliff Martinez Harlem House Rent Party over radio station WMCA, Sunday evenings at 8 o'clock and on WNEW Friday's at 5:45 P.M. On this show was Slim Gaillard, the Four Chords Quartet, and Viola Watkins singing this same style which later was copied by many artists in night clubs. [This comparison to Nellie Lutcher would haunt her for a long while.]

She was also doing it for two years at Jerry's, the popular After Hour Spot in Harlem, the 421 Club in Philadelphia; Crestwood Restaurant, Albany; Emerson, Philadelphia; Caravan Club, Newburg, N.Y.; Twin Deyer, Newark, N.J.; Hotel Somerset, N.Y.; Broadway Music Bar; the Onyx Club, Kelly's Stable, the Three Deuces and others in New York. She is currently appearing at the Alpha Club, Troy, N.Y.

Viola Watkins is under the personal management of Cliff Martinez, 1587 Broadway, New York, 19, N.Y.

Viola Watkins formerly heard on Super Disc Records, has been signed by M.G.M. Records for two years. Her first release will be "I Wonder Why", coupled with "Now I Know What I Didn't Know Then". She has worked every spot in Harlem with such notables as: Billie Holiday, Billy Eckstine, and Ethel Waters.


I couldn't confirm her radio history. Although Martinez did have various shows in the late 30s, none was called the Harlem House Rent Party. Also, although I'm not questioning her appearances, there's not a single ad for her at any of the venues listed above except for the Hotel Somerset and the Alpha Club. I don't know what the actual name of the Twin Deyer is supposed to be; no club by that name ever seems to have existed in Newark.


A July 24 Red Top ad repeats much of that prior article and also says she's "currently appearing on radio station WHN". At 12 midnight and 1:00 AM, WHN broadcast music, but there are no names associated with the listing.



An August 5 Red Top ad said it was her final week. But she'd be back.

The M-G-M record was reviewed in the August 7, 1948 issues of both Billboard and Cash Box:


I Wonder Why (BB; 74): Slow race ballad vocal by a gal whose talent warrants more attention than she's been getting.

Now I Know (What I Didn't Know Then) (BB; 71): Viola does the rhythm tune in a fly Nellie Lutcher manner, riffing along with the band. Poor balance holds this one down.

Cash Box made it their Race Disk O' The Week.



However, Viola had no friends at Down Beat. Their August 11 issue said:


Viola plays thumpy piano and sings, but not well enough for anyone to waste time "discovering" her. Guitarist seems to have no idea what's going on on Why. Now is up, but not far enough to merit more than one note [their equivalent of 1 star]. Viola chi-chi's this meaninglessly, and a tenor and clarinet emerge from the murk to blow two or three bars. [Both sides received "one note". Unlike Billboard and Cash Box, which were concerned with record sales, Down Beat seemed to be more concerned with the musical quality of recordings.]


On October 1, Viola opened again at the Red Top Tavern.

On October 5, 1948, four songs were copyrighted in her name: "Get On The Right Kick" and "Ordinary Chick!" both had words and music by Viola Sales Watkins (born 1920, according to the filing). "I Wonder Why" was by Viola Watkins and William Durham; "Now I Know" was by Viola Watkins, Cliff Martinez, and Rudy High. There's no other reference to "Ordinary Chick!" (which was registered with BMI); it was probably something else that she'd recorded for Super Disc.

The October 12 Newsday (Long Island, New York) said:


Viola Watkins, dusky thrush at Danny Bordette's Red Top, has been "Life'd" and will get a big spread in the national mag within the next couple of weeks.


It would certainly be a Big Deal to be written up in Life Magazine, but I can't find any other reference to an article about her.

While at the Red Top, Viola appeared at the opening of Hempstead Garden (Nassau, Long Island) on October 24, 1948. It was a benefit for the Damon Runyon Cancer Fund and featured Henny Youngman, Perry Como, Eddy Duchin, Jack Barry, Earl Wilson, Vince Mondi, and the Guy Lombardo Orchestra. This is the only non-club appearance ever reported for her.


Two more Super Disc tunes came out on M-G-M in December 1948: "Hey Mama (He's Tryin' To Kiss Me)" and "My Real Fine Man".



I don't know when she'd left the Red Top, but she was advertised as starting again on December 19, 1948.

The record was reviewed in the January 29, 1949 Billboard:


Hey Mama (He's Tryin' To Kiss Me) (76): Thrush does a lively vocal and piano bit in a carbon copy of the Nellie Lutcher style. Engaging enough to score despite the imitation factor.

My Real Fine Man (71): Real gay and fly, this rhythmic novelty job with small combo backing.


It's interesting that both M-G-M reviews said she was copying Nellie Lutcher's style, when as far back as July 1948, blurbs went out of their way to say that Nellie was copying hers.


But M-G-M was now history and Cliff Martinez switched Viola over to Jerry Blaine's Jubilee Records in the spring of 1949. Jubilee master numbers are so insane that I won't even try to figure out when anything was recorded, but her first release, in May, was "That's For Sure", coupled with "Jelly And Bread". It was just two numbers past the Orioles' "Tell Me So".

Failing miserably at trying to stay ahead of things, the July 2 Billboard finally got around to telling us that Viola had signed with Jubilee.


When the first record went nowhere, Jubilee issued "Cream Pie Daddy" and "Am I Wasting My Time" in October. They weren't reviewed, but this is the closest Viola ever came to a hit: on November 19, 1949, "Cream Pie Daddy" was #7 in Baltimore. The complete title of the flip was supposed to be "Am I Wasting My Time On You" and, by March 1950, there had also been versions by Eddie Fisher, Eddy Howard, Paul Weston, Reggie Goff, and Eva Carter.


Viola was back at the Red Top Tavern on January 20, 1950, but she only seems to have been there for a single weekend this time.



Meanwhile, in February, Jubilee issued "Red Riding Hood", backed with "Laughing At Life". "Laughing", which has the orchestra of Frank "Fat Man" Humphries, had originally been done by Jack Albin's Hotel Pennsylvania Music back in 1930. The song is a back-and-forth between Viola and Frank.



In July 1950, a Martinez Agency ad said that Viola was now at Lou's Moravian in Philadelphia. Considering all the Lou's ads I've seen (he had three Philly clubs), there wasn't a single one from this period.

All was quiet until January 1951, when Jubilee put out "I Want You, I Need You", coupled with "Put It Back Before I Miss It". They were reviewed in the February 3 Cash Box and the February 10 Billboard:


(CB): Viola Watkins has an assured delivery as she puts over a somewhat talky tune on the upper deck ["I Want You"]. Doing it in a slow deliberate way, Viola makes this real good to hear. The second side features a clever set of lyrics with the boys in the band helping out. Definitely right for the boxes.

Put It Back (BB; 75): Light, jivey novelty blues item, piped effectively by thrush with piano and rhythm - akin to some of Nellie Lutcher's jobs.

I Want You, I Need You (BB; 50): One chorus and coda of a ballad taken at very slow tempo; side loses impact after a few bars.


There was nothing at all heard from Viola for the next year and a half, until August 1952, when Jubilee issued "Really Real" (a Latin-beat duet with singer-songwriter Otis Blackwell; they both received writer credit).

"Really Real" was paired with "Paint A Sky For Me", on which Viola was backed by an unobtrusive vocal group. We've always "known" the group was the Crows (an act that Cliff Martinez had just started to manage), but was it? When I started digging, I couldn't find a single contemporary mention equating the Crows and Viola Watkins on Jubilee. Years later, when the Crows' Bill Davis was interviewed for an article, he remembered backing Fat Man Humphries on Jubilee, but never said a word about Viola, whom he knew from later recordings. I have to conclude that the Crows weren't the group on the song. So who was? Two other songs from the session were "There Goes My Heart" and "It Must Be Love". I don't have all the master numbers, but it looks like they were contiguous with the July 28, 1952 session at which the Orioles did "Don't Cry Baby", "See See Rider", and "Till Then". It's a possibility.

"Really Real", although not reviewed by Billboard, was listed in its "R&B Records To Watch" column on August 27, 1952. Cash Box reviewed the pair on September 20, rating both sides "B".


Really Real: Viola Watkins, assisted by Otis Blackwell with Quintet, dish up a Latin beat blues in spirited style. An exciting arrangement is capably handled by the aggregation. [The quintet was a combo, not a vocal group.]

Paint A Sky For Me: Miss Watkins chants a slow ballad softly. The thrush accompanies herself with a bit of solid keyboard sweeping. Orking is solid.


Viola returned to M-G-M for a November 5, 1952 session that resulted in two instrumental tracks: "Boogie Express" and "Boogie Woogie On A Saturday Night" (a tune that had been done by the 5 Red Caps back in 1945, and again in 1951). The credit was to the "Birmingham Boogie Boys", who were Viola Watkins (piano), Jimmy Shirley (guitar; he'd been part of the Super Jazzmen back in 1947), Walter Washington (bass), and Conrad Kirnon (drums; he was "Connie Kay" of the Modern Jazz Quartet). This session was produced by Joe Davis, who'd owned the Beacon, Davis, and Joe Davis labels, for which the Red Caps' had recorded in the 1940s.

M-G-M released the tunes in March 1953, but they weren't reviewed.


However, by that time, Cliff Martinez had taken Viola Watkins (and his new group, the Crows) to George Goldner's brand-new Rama label. Viola practiced with the Crows and is credited with arranging the four songs, as well as directing the session; presumably she also played piano on all four sides. The tunes, recorded in February 1953, were: "Seven Lonely Days", "No Help Wanted", "Gee", and "I Love You So".

We know all this because the April 11, 1953 Cash Box said:


Rama, new R&B entree, signed The Crows, vocal group, and Viola Watkins, former MGM chantress. Viola handled arrangement and direction, the group etched "7 Lonely Days" and "No Help Wanted," with Miss Watkins singing on the "Lonely" side.


Rama released "Seven Lonely Days" and "No Help Wanted" in April 1953. "Seven Lonely Days" (a cover of the Georgia Gibbs hit) featured Viola in a duet lead with the Crows' Daniel "Sonny" Norton (with the Crows doing a strong background). "No Help Wanted" was a cover of the Carlisles' C&W original, with Viola's piano featured prominently. Listen to the background vocals on "Seven Lonely Days" and compare them to those on "Paint A Sky For Me". I still say it's not the Crows on the latter song.

When Rama sent out promotional material to the trade papers and prepared ads, Viola's name was associated with "Seven Lonely Days". However, for some reason, she doesn't appear on the label. The songs were reviewed in the May 9 Cash Box:


Seven Lonely Days (B): A new group, The Crows, get behind Viola Watkins, and polish off a blues reading of a pop hit in solid fashion. The group makes pretty noises and should grab juke coin.

No Help Wanted (B+): This tune also kicked up a fuss in the pop and western fields. The Crows with the aid of a good arrangement etch an exciting version and with proper distribution this disk could be a big one.


In May, Rama issued the Crows' "Gee" and "I Love You So". Again, these were part of the "Seven Lonely Days" session and presumably have Viola on piano.

Here's an interesting look into how the music industry works. Ask yourself the question "Who wrote Gee and I Love You So?" It's a simple question and here's the short answer:


The copyright notice filed on January 25 1954 for Gee shows words and music by Viola Watkins, Daniel Norton, and William Davis. The Rama label shows "Davis-Watkins". The Canadian release of "Gee" on Quality 1236 shows "Davis-Goldner". It's registered with BMI as William Davis & Morris Levy.

The copyright notice filed on October 10, 1953 for I Love You So shows words by William R. Davis Jr and music by Viola Ethel Watkins. The Rama label has "Watkins - Davis". The Quality release has "Davis - Goldner". It's registered with BMI as Sonny Norton and Morris Levy.


A long, long time ago, Marcia Vance, one of my partners in Yesterday's Memories magazine, worked for a music publisher. One day, she showed me a letter that George Goldner had sent to BMI, containing a list of over 200 songs. In it, he claimed that he'd made a couple of tiny mistakes and that all the songs on the list weren't actually written by him, but by Morris Levy. Morris, you might remember, paid off George's gambling debts in return for taking over four of George's record labels: Rama, Gee, Tico, and Roulette.


Actually, Morris Levy is one of the most underrated songwriters ever. Here's just a small sample of what he's written (per BMI): "Bajo El Sol De California", "Belly Dancer's Waltz", "Blue Danube Cha Cha", "Cad Of Bagdad", "Giddy Up And Ding Dong", "Gina Mia", "I Can't Go Back To Denver", "I'm Louisiana Red", "I'm Not A Juvenile Delinquent", "I Was Born 10000 Years Ago", "Jimbo Jango", "Kee Lee's Twist", "Kenya Love", "Little Girl Of Mine", "Mama's Got A Bag Of Her Own", "My Boy Lollypop", "Onder Wilgerbome", "Perfume And Pink Chiffon", "Red's Dream", "Rock And Roll Hootenanny", "Seduction Of The Virgin Prince", "Stripper's Holiday", "Wedding March From Lohengrin", and "Why Do Fools Fall In Love." This is monumental! I doubt that a collaboration between Cole Porter and Irving Berlin could have turned out a songbook like that! [And, for future generations reading this - those who know nothing about Morris Levy - the preceding was pure sarcasm. Levy was a man with ties to organized crime, who simply did what he wanted in the entertainment industry. He died in 1990, two months before he was due to begin a 10-year jail sentence for extortion.]


Ain't the music business grand?


There was one more Rama record, this time having nothing to do with the Crows: "Real Fine Man", backed with "Grunt Your Last Time Daddy" (called "A Real Fine Man" and "Grunt Your Last Time Baby" in the ad). It was released in July 1953 and wasn't reviewed. "Real Fine Man" is the same song as "My Real Fine Man" on M-G-M (but there it was written by Perry Bradford; here it's by Perry & Viola). "Grunt" was a take-off on Big Mama Thornton's "Hound Dog" (she says he's "nothing but an old hog"). This turned out to be Viola's last record release.

Major Robinson's useless gossip column in the March 11, 1954 Jet had this: "Viola Watkins, the jazz pianist-singer at McCutty's Cafe [on Lexington Avenue in Manhattan], is getting ready to file for divorce from her hubby, a Taft Hotel bellhop." William Watkins was in the 1950 census as a bellhop.

The June 13, 1956 Chicago Defender had a photo (one of the 1946 ones, of course) with the caption:


In case you saw Viola Watkins on the Garry Moore TV show recently and were surprised at [the] sensational performance by a girl you may not have known, we'll give you a bit more information about her. She opened at Club 300 in New York for a trial week's run some seven months ago. She is still singing at the club and drawing raves.


Actually, the Club 300 wasn't in New York City, but in Valley Stream, which is in Long Island, New York. There was never an ad for her appearing there, so I don't have any dates.


Viola wasn't heard from again until November 15, 1957, when she was a "Rock 'n Roll Recording Star" who was "back by popular demand" at the Melody Club in Yonkers, New York (just north of New York City). I can't find any earlier ads for her there, but she was popular enough to be advertised through late February 1958, playing each Friday, Saturday, and Sunday.


She was back at the Melody Club in early 1959, once again by popular demand, but she was only advertised on January 23 and 30, and February 6.



I have no idea where she was for the next 12 years, but the last ever mention of Viola Watkins was when she ("pianist at the bar") was advertised at the Miami Club, in Staten Island, New York. There was only a single ad, on May 5, 1967 (date verified).

Since I finally traced her beginnings, I thought I'd be able to find out when she died. I was wrong; there's no mention of her at all after 1967.

Although I like several of Viola Watkins' recordings, I really don't know how to sum her up. She was never a national star; she never appeared at any theater or on any tour; she only made appearances in three states; she pleased patrons enough to have long engagements at various clubs (most of which never advertised); and much of her personal life is an almost complete mystery. But now you know.



Special thanks to John Broven, Dan Kochakian, Jay Bruder, Ron Costa, and Victor Pearlin.


EBONY (Viola Watkins And Her Honey Drips)
102 I Guess I'm Not The Type / Somebody's Someone - mid-46

SUPER DISC (Viola Watkins And The Super Jazzmen)
1047 It's Right Here For You / You're In Love With Every One (But The One Who's In Love With You) - 11/47
1052 Tonight You Belong To Me / Hey! Stop Kissin' My Sister - 1/48

UNRELEASED SUPER DISC (there were many others, titles unknown)
Get On The Right Kick (recorded late 1947)
Honey It Must Be Love (recorded late 1947)

M-G-M (Viola Watkins; these were purchased from Super Disc)
10232 I Wonder Why / Now I Know "What I Didn't Know Then" - 7/48
10344 Hey Mama (He's Tryin' To Kiss Me) / My Real Fine Man - 12/48

JUBILEE (Viola Watkins)
5007 That's For Sure / Jelly And Bread - 5/49
5012 Cream Pie Daddy / Am I Wasting My Time - 10/49
5023 Red Riding Hood / Laughing At Life (with Frank Humphries) - 2/50
5043 I Want You, I Need You / Put It Back Before I Miss It - 1/51
5095 Really Real (with Otis Blackwell) / Paint A Sky For Me - 8/52

UNRELEASED JUBILEE
It Must Be Love (also recorded for Super Disc, which didn't release it either)
There Goes My Heart

M-G-M (The Birmingham Boogie Boys - Viola on piano)
11468 Boogie Express / Boogie Woogie On A Saturday Night - 3/53

RAMA
3 Seven Lonely Days / No Help Wanted - 4/53
5 Gee / I Love You So - 5/53
Above two records only credit the Crows (see text)
8 Real Fine Man / Grunt Your Last Time Daddy - 7/53
Above record as Viola Watkins




Unca Marvy's Home Page
More Articles