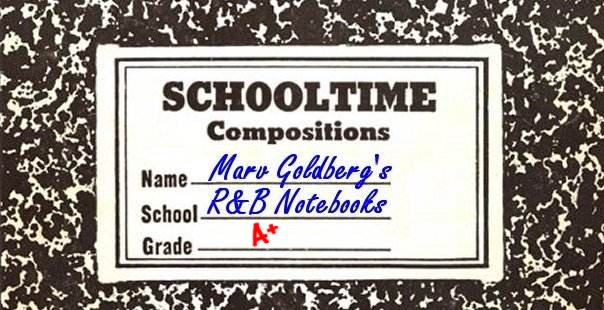 The Jimmy Jones Story

By Marv Goldberg

Based on interviews with Jimmy Jones

© 2000, 2009 by Marv Goldberg
As the 1950s drew to a close, Jimmy "Handy Man" Jones had one of the final hits of the decade, with a song that had the whole country singing "Come-a, come-a, come-a, come-a, come-on-a-come-a." But Jimmy's roots went back to group singing in the mid-1950s. This is his story.

Jimmy Jones was born in Birmingham, Alabama, and his first brush with show business was tap dancing (with bottle caps as taps), although he got interested in singing through his church. When he was about twelve, he moved to New York with his older sisters and subsequently attended George Washington High School.


The first group Jimmy sang with was an outgrowth of the Berliners, a group formed by Floyd Edmonds, with U.S. Army servicemen in Germany. Their most recent incarnation had been discharged in early 1955. One day, Jimmy ran into their bass, Andrew Barksdale, whom he had known growing up in Birmingham. Andrew started talking about singing with a group and Jimmy told him that he himself could sing. After the usual "sure you can," Jimmy sang for him and Andrew was so impressed that he invited Jimmy to come out to Brooklyn and audition for the rest of the group. A couple of weeks later, Jimmy did just that and was asked to join the group as lead tenor. (A Jimmy Jones record on Jaguar, from around November 1954 — "There's A Moon Over My Shoulder"/"Who Me?" — is by a different singer with the same name.)


The group was run by baritone/guitarist, Floyd Edmonds, who was much older than the others. The other two members were Andrew Barksdale's brothers-in-law: Willie and Johnny Peebles. Note that Floyd Edmonds was one of the writers credited with the Larks' "Os-Ca-Lu-Ski-O."

The Berliners got a recording contract with Apollo Records (announced in July 1955) and changed their name to the Sparks of Rhythm. A single session resulted (7/25/55), at which four sides were recorded: "Don't Love You Anymore," "Woman, Woman, Woman" (originally titled "Big Mouth Mama"), "Hurry Home," and "Stars In The Sky." They were all led by Jimmy (although Andrew Barksdale takes half the lead on "Woman, Woman, Woman").

"Don't Love You Anymore"/"Woman, Woman, Woman" were released in August (as "The Sparks Of Rhythm, Formerly Known As The Berliners"), and reviewed on September 24 (both getting "good" ratings). Other reviews that week were for Lavern Baker's "Play It Fair," the Belvederes' "Dear Angels Above," the Dreamers' "Tears In My Eyes," the Penguins' "Devil That I See," the Dominoes' "Over The Rainbow," the Counts' "I Need You Tonight," Larry Harrison's "I Will Wait," the Carnations' "The Angels Sent You To Me," the Calvanes' "Don't Take Your Love From Me," the Keynotes' "Zenda," and Joe Weaver's "Loose Caboose."

Apollo issued "Hurry Home"/"Stars In The Sky" in October 1955, and they were reviewed on November 19 (once again getting "good" ratings). The other songs reviewed that week included the Midnighters' "The House On The Hill," the Hearts' "Until the Real Thing Comes Along," Marvin & the Chirps' "Sixteen Tons," the Sunbeams' "Come Back Baby," the Cadets' "If It Is Wrong," the Saigons' "You're Heavenly," Marvin & Johnny's "Sweet Dreams," the Hepsters' "I Had To Let You Go," the Coronets' "The Little Boy," and the Squires' "Heavenly Angel."

At this point, after having been with the Sparks Of Rhythm for only a few months over the summer of 1955, Jimmy saw nothing happening (with a group that had an older sound that wasn't the Rock 'N Roll music he wanted to sing) and left to form his own group. He'd only appeared twice with the Sparks Of Rhythm: at the Patio, on 59th Street, in Manhattan, and in a club in Washington, D.C.

However, this was not the end of the Sparks of Rhythm. There was another session held on February 1, 1956, at which time the group (which may or may not have replaced Jimmy Jones) recorded four more songs: "Handy Man" (led by Andrew Barksdale), "Rock 'N' Roll Rhythm" (the lyrics are actually "Everybody rock and roll"), "Somewhere" (led by Floyd Edmonds), and "Cry On My Shoulder" (also led by Floyd). Nothing was released from the session, and the group faded into history (for a while). Note that "Handy Man" had been written by Jimmy, who'd been practicing it with the group; this is the first appearance on wax of a song that would be recorded many times over the years.

Meanwhile, Jimmy Jones got together with some friends from 147th Street and Amsterdam Avenue in Harlem. William "Red" Walker (first tenor) and Melvin Walton (baritone) had been in the Vocaleers; they were joined by Bobby Moore (second tenor), and Kerry Saxton (bass). This group (with the exception of the bass slot, which was constantly changing) was to make all the subsequent group records behind Jimmy. (Bobby Moore's interest in R&B singing was almost non-existent until he was discharged from the army and came home on the same troop ship as Lloyd Price and the Clovers' Buddy Bailey. When he heard the shows they put on to pass the time, he was hooked.)


Through the efforts of their manager, Cliff Martinez (who also managed the Sparks of Rhythm), the guys signed with Herman Lubinsky's Savoy label (for which, of course, they were named). The signing of the Savoys was announced in February 1956.


There was a single session, on February 2, 1956, at which four tunes were recorded: "You," "Say You're Mine," "With All My Heart," and "We Made A Vow." In April, Savoy released "You" and "Say You're Mine." The sides were reviewed (both "good") on April 21, along with the Six Teens' "A Casual Look," the Wheels' "My Heart's Desire," the Harptones' "What Is Your Decision," the Jacks' "Why Did I Fall In Love," the Solitaires' "The Honeymoon," Robert & Johnny's "Train To Paradise," the Chimes' "Chop Chop Boom," and Mr. Bear's "Mr. Bear Comes To Town"/"Radar."

This is the story behind "Say You're Mine." When William Walker and Melvin Walton joined the group, they brought along a tune called "You're Fine," written by Joe Duncan (lead of the Vocaleers). The Vocaleers themselves had recorded it in March of 1953, although it remained unreleased. Well they (whoever "they" may have been) reworked it, and the Savoys recorded it. It was re-titled "Say You're Mine," and when Joe Duncan saw the label, the only writer credit was Jimmy Jones. However, by the time that it was released, Joe had joined the service and there was little he could do about it.

Within a month, however, the Savoys had met George Goldner, owner of Rama Records. He was impressed with the group and paid off Lubinsky to get their release from Savoy. While Lubinsky was willing to let the guys go, he held on to the name, just in case. Thus they ended up becoming the Pretenders, from the Platters' "The Great Pretender."


Before they recorded for Rama, however, bass Kerry Saxton, who had a habit of missing practice sessions and gigs, was asked to leave. "Red" Walker moved down to fill in the bass slot. The first of their two sessions (at which they recorded "Possessive Love" and "I've Got To Have You Baby") was an all-nighter held on May 2, 1956. The Teenagers were there recording "Who Can Explain" and the Cleftones did "Can't We Be Sweethearts." Mabel King was also present laying down "Alabama Rock And Roll." That same night, they were booked for a six-week tour which included the Fox Theatre in Detroit.


After this session, Irving Lee Gail joined as bass (he was only with them, at appearances, for a few months, although he managed to be present at the group's sole photo session). When they got back from the their tour, on June 8, 1956, they went straight into the Apollo Theater, along with Clyde McPhatter, Frankie Lymon & the Teenagers, the Cleftones, the Valentines, Mabel King, and Sil Austin.

"I've Got To Have You Baby" was rated "excellent" on June 30, 1956 (with "Possessive Love" receiving a "good"). Other reviews that week were for the Cadets' "Stranded In The Jungle," the Valentines' "Twenty Minutes Before The Hour," Richard Berry's "Yama Yama Pretty Mama," the Vocaltones' "Darling (You Know I Love You)," the Nitecaps' "Bamboo Rock And Roll," and the Meadowlarks' "Please Love A Fool."

In August 1956, they recorded "The Bells Are Ringing" and an unreleased version of "Lover" for Rama. At their third Rama session, held in early September 1956, the bass was none other than Andrew Barksdale (from the now-defunct Sparks Of Rhythm). This time they recorded a second version of "Lover" and "Plain Old Love," which were released in September, but the record doesn't seem to have been sent out for review. The record was re-released in October, but for some reason was given a different number.

On November 23, the Pretenders appeared at the Apollo as part of an Alan Freed show. They shared the stage with the Moonglows, the Cleftones, the Harptones, Eddie Cooley & the Dimples, the Joytones, the Angels (Gee), and Sonny Knight.

Then Andrew Barksdale left, and it was off to another label. Once again they were a quartet. "Red" Walker did the bass parts on all subsequent records except the last). Since Walton and Walker knew Bobby Robinson from their Vocaleers days, his Whirlin Disc label became their next stop, although "Close Your Eyes" and "Part Time Sweetheart" were actually done at an independent session and then leased to Robinson.

While in the army, Joe Duncan had written "Close Your Eyes (Sleep And Dream)." When he was home on leave, he sang it for Walker and Walton, but told them he didn't want it to be recorded. Sure enough, as soon as Joe was gone again, the Pretenders went straight into the studio with it. This time, however, the label gave Duncan credit.


In February 1957, "Close Your Eyes (Sleep And Dream)"/"Part Time Sweetheart" were issued on Whirlin Disc. The record was reviewed (both sides "good") on March 16, along with Chuck Berry's "School Day," Bobby Marchan's "Chickee Wah-Wah," Joe Turner's "Red Sails In The Sunset," the Continentals' "Dear Lord," the Chestnuts' "Who Knows Better Than I," and the Mellows' "Moon Of Silver."

In the spring, the Pretenders hooked up with Arrow Records (which had formed in September 1956 in Bridgeport, Connecticut, but had subsequently moved to Broadway). Herman Pollock was the president and Fred Mendelsohn was the general manager (it's probable that the guys knew Mendlesohn from their days at Savoy). Their signing was announced in April 1957 (at which time, it's reasonable to assume, the songs had already been recorded, although the article said they were set to record in a couple of weeks). For some reason, though, there were no records by the "Pretenders"; they were called the "Jones Boys."


Their first task at Arrow was doing the backup to a particularly ghastly record: "Was It Just For Fun"/"Eight O'Clock Date" by "Barbara Gorman (12 years old) and Sister Viv (6 years old)." Jimmy's voice can be heard in the background (which is more interesting than the lead vocals). The Jones Boys themselves recorded "The Whistlin' Man" and "Heaven In Your Eyes," which were released in September 1957. "Whistlin' Man" (with whistling by Otis Blackwell) was actually Jimmy's first attempt at recording "Handy Man" himself (remember, when the Sparks of Rhythm had done it, he'd already left them).

"The Whistlin' Man" was reviewed on October 14, 1957 (it received a "good," but the flip was only "fair"). Other reviews that week went to the 5 Satins' "Our Anniversary," the Titans' "Sweet Peach," Don & Dewey's "Leavin' It All Up To You," the Juveniles' "I Lied," the El Dorados' "A Rose For My Darling," the Hollywood Flames' "Buzz, Buzz, Buzz," the Medallions' "Unseen," and the Crickets' reissue of "The Man From The Moon."

Once "The Whistlin' Man" had been released, Jimmy didn't hear from the company again until he'd recorded "Handy Man." Since "Whistlin' Man" and "Handy Man" were basically the same song, Arrow showed up in 1960 to sue.

The guys reverted to the name "Pretenders" on their next release, which was on Danny Robinson's Holiday label (Danny, of course is the brother of Whirlin Disc's Bobby Robinson). It's probable that these songs weren't recorded for him at all, but part of the independent session that the Pretenders held back in 1957 (which resulted in their Whirlin Disc release). "Tonight" was another song written by Joe Duncan and presented to Walton and Walker with the admonishment not to record it. Once again, they went behind his back and cut it. While Joe's name was on the label, as soon as he found out about the release of "Tonight," he threatened to sue, and the record was taken off the market. Presumably this is why it's the rarest Holiday record. (The flip of this disc, released in February 1958, is "I Love You So.")

Then, they switched over to Malcome Newkirk and Albert Monash's Central label (their signing was announced on August 11, 1958). The Pretenders last record was "Blue And Lonely"/"Daddy Needs Baby," released in October 1958. For this session (which was held on September 18), the Pretenders had added a real bass again: Tubo King. The disc was reviewed on October 20 ("Blue" was "good" and "Daddy" was "fair"), along with the Pastels' "So Far Away," the Valiants' "Freida, Freida," Earl Washington's "Miserlou," and Richard Berry's "Besame Mucho."

The record was picked up later that year by Apt (released in December), but still failed to take off. It was reviewed again on January 26, 1959, but this time both sides were only rated "fair." That week saw the review of the Rivieras' "Moonlight Serenade," Bo Diddley's "I'm Sorry," the Solitaires' "Embraceable You," the Videos' "Love Or Infatuation," the Ebonaires' "Love Call," and the Impalas' "I Ran All The Way Home."

The Pretenders broke up in 1959 when Jimmy got tired of trying to hold it all together. Too many members missing too many rehearsals and gigs soured Jimmy on being part of a group.

The Pretenders' sound was pure Rock 'n' Roll at its finest. Jimmy's soaring tenor was clearly influenced by Clyde McPhatter and, without changing his style, fit in with the Frankie Lymon sound that was popular at the time. Although I remember Alan Freed playing some of their songs, they should have been more popular than they were.

Jimmy Jones was also heavily into songwriting, writing much of. the Pretenders' material. He also wrote for others. For example, with Bobby Moore, he wrote "Peppermint Stick (Will You Be My Chick)" for Butchie Saunders and the Elchords.


Then, Jimmy got together again with veteran songwriter/producer (and whistler) Otis Blackwell. In June of l959, they recorded a demo of Jimmy's "Handy Man," with Otis again doing the whistling (the flute player hadn't shown up) for Moe Gale's Shalimar Music. (Gale, owner of the famous Gale Agency, had once managed the Ink Spots and owned the Savoy Ballroom.) The demo was sold to M-G-M, which released it on its Cub subsidiary in September. It catapulted to #2 on The Billboard charts and had a run of eighteen weeks.


When "Handy Man" became a monster hit, everyone came out of the woodwork. In December 1959, Apollo released "Handy Man" by Andrew Barksdale and the Sparks of Rhythm. They'd had this in the can since February 1956, but in 1959, with "Handy Man" a hit, someone remembered! "Handy Man" and "Rock 'N' Roll Rhythm" (retitled "Everybody Rock And Go") were dusted off, given new master numbers (the last in the 3800 series) and issued as Apollo 541 (the last 500 series release). "Handy Man" is a very laid-back bass lead sound, while the flip is a mid-1950s rocker with the group screaming, "blow, Sam, blow" to the saxophone player (who's probably Sam Taylor). It's hard to imagine either side selling in late 1959, though; the sound was just too out of date.

Also, to capitalize on Jimmy Jones' new success, the Pretenders' Central record ("Daddy Needs Baby") was reissued one final time, in early 1960, on ABC-Paramount. At around the same time, Roulette (which now owned the Rama masters) dug up "Lover"/"Plain Old Love" and reissued them (as by "Jimmy Jones").

Savoy Records, not to be outdone, released a second Savoys single in 1960. They took "Say You're Mine," renamed it "Please Say You're Mine," paired it with the never-before-released "With All My Heart," and added a lot of overdubbing to make the sound seem more modern (remember, they'd been recorded in early 1956). Note that there was another Jimmy Jones on Savoy, a Gospel bass singer (this is possibly why Jimmy's name was spelled "Jimmie" in the 1960 release).

Jimmy's follow-up solo on Cub was "Good Timin'," backed with "My Precious Angel" (two more masters purchased from Shalimar Music) which did almost as well (#3 and fifteen weeks on the charts). "Good Timin'" was also released on M-G-M (with "Too Long Will Be Too Late" as the flip). This seems to be a promo disc, containing two sides that were on his Good Timin' LP.


His next release, "That's When I Cried," only made it to #85 and lasted five weeks. Jimmy's only other chart song was "I Told You So" (#85 and three weeks). I remember hearing "Holler Hey" on the radio a lot, but it never made the charts.

Jimmy continued with Cub until 1962 and then did a series of recordings for Ro-Jac, Vee-Jay, Roulette, Parkway, Bell, Deke, and Gospel Truth, from 1962 to 1974 (see discography). His version of the Huey Smith & the Clowns classic "Don't You Just Know It" (Parkway) was actually a duet with an uncredited Little Eva. Note that releases on Capitol in 1974 and Conchillo in 1976 were by a different Jimmy Jones.

When I wrote the original of this article, in March, 1986, Jimmy was set to issue "You Make Me Feel So Good"/"Good Timin'" on Masterpiece Records. Presumably this was released, but I have no information on it.

On April 25, 1985, Jimmy Jones was a member of the "Vintage Doo-Wop Rockers," who recorded Arthur Crier's "Don't Let Them Starve" for African famine victims. More recently, Jimmy was part of the famed June 6, 1999 photo session in Harlem.

Jimmy Jones had a great voice which gave us some wonderful R&B music, as well as some classic hits from the dawn of the 60s. Jimmy Jones, "The Handy Man," passed away on July 30, 2012.





JIMMY JONES AND HIS GROUPS
(all leads by Jimmy Jones, unless otherwise noted)

APOLLO (The Sparks Of Rhythm)
479 Don't Love You Anymore/Woman, Woman, Woman (with Andrew Barksdale) - 8/55
481 Hurry Home/Stars In The Sky - 10/55

SAVOY (The Savoys)
1188 You/Say You're Mine - 4/56

UNRELEASED SAVOY: We Made A Vow

RAMA (The Pretenders)
198 Possessive Love/I've Got To Have You Baby - 5/56
207 Lover/Plain Old Love - 9/56
210 Lover/Plain Old Love - 10/56

UNRELEASED RAMA: The Bells Are Ringing

WHIRLIN DISC (The Pretenders)
106 Close Your Eyes (Sleep And Dream)/Part Time Sweetheart - 2/57

ARROW (The Jones Boys)
714 Was It Just For Fun/8 O'Clock Date - mid-57

NOTE: the above was the Jones Boys backing up "Barbara Gorman (12 years old) and Sister Viv (6 years old)"

717 The Whistlin' Man/Heaven In Your Eyes - 9/57

HOLIDAY (The Pretenders)
2610 Tonight/I Love You So - 2/58

CENTRAL (The Pretenders)
2605 Blue And Lonely/Daddy Needs Baby - 10/58

APT (The Pretenders)
25026 Blue And Lonely/Daddy Needs Baby - 12/58

APOLLO (The Sparks Of Rhythm, without Jimmy Jones)
541 Handy Man (Andrew Barksdale)/Everybody Rock And Go (all) - 12/59 (recorded 2/56)

UNRELEASED APOLLO:
Somewhere (Floyd Edmonds)
Cry On My Shoulder (Floyd Edmonds)

SAVOY (The Savoys)
1586 With All My Heart/Please Say You're Mine - ca. 2/60

NOTE: both sides of 1586 were 1956 masters, overdubbed

ROULETTE ("Jimmy Jones," but these are the Pretenders' Rama cuts)
4243 Lover/Plain Old Love - 2/60

ABC-PARAMOUNT (The Pretenders)
10094 Blue And Lonely/Daddy Needs Baby - 3/60

PORT (The Pretenders)
70040 Close Your Eyes (Sleep And Dream)/Part Time Sweetheart - 6/64



FROM HERE ON, ALL ARE JIMMY JONES SOLOS

EPIC (subsidiary of Columbia)
9339 Whenever You Need Me/You For Me To Love - 9/59

CUB (subsidiary of M-G-M)
9049 Handy Man/The Search Is Over - 9/59
9067 Good Timin'/My Precious Angel - 3/60

M-G-M
1078 Good Timin'/Too Long Will Be Too Late - 60

3847 Good Timin' - 60
Good Timin'; A Wondrous Place; Never Had It So Good; For You;
Where In The World; Then I'll Know; Handy Man; Too Long Will Be Too Late;
My Precious Angel; Ready For Love; The Search Is Over; I Just Go For You

CUB
9072 That's When I Cried/I Just Go For You - 6/60
9076 Itchin' For Love/Ee-I Ee-I Oh! - 8/60
9082 For You/Ready For Love - 10/60
9085 I Told You So/You Got It - 2/61
9093 Dear One/I Say Love - 5/61
9102 Holler Hey/Mr. Music Man - 11/61
9110 You're Much Too Young/The Nights Of Mexico - 5/62

RO-JAC
1002 I Will, I Will/I'm A Gentleman - 62

VEE-JAY
505 Mr. Fix-It/No Insurance (For A Broken Heart) - 3/63

TAYLOR
1002 I Am A Gentleman/I Will I Will - ca. 64?

ROULETTE
4608 Pardon Me/Walkin' - 65

PARKWAY
988 Don't You Just Know It (with Little Eva [uncredited])/Dynamite - mid-66

BELL
682 39-21-40 Shape/Personal Property - 7/67
689 True Love Ways/Snap My Fingers - 67

DEKE
5412 I'm So Glad I Got You/Do What Comes Natural - 70
5413 I Don't Mind Confessing/Live And Let Live - 70

GOSPEL TRUTH
1215 If I Had A Hammer/Do It Yourself - 74

JEN-JILLUS
1002 That Was My Mistake/Good Timin' - 80

MASTERPIECE
?? You Make Me Feel So Good/Good Timin' - 86



Unca Marvy's Home Page
More Articles