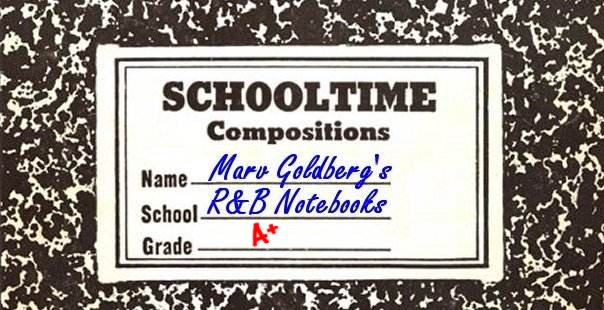 The Jive Bombers
By Marv Goldberg



© 2014 by Marv Goldberg
[AUTHOR'S NOTE: I don't particularly like the Jive Bombers. More specifically, I feel that lead singer Clarence Palmer is clearly the front runner for the "Most Annoying Voice In R&B" award. However, I've uncovered some interesting facts about the group, and knowledge shouldn't go to waste.]



THE PALMER BROTHERS AND THE CABALIERS
Our story begins with the Palmer Brothers (Dick, Clarence, and Ernest), who came from Pawtucket, Rhode Island. As the Three Palmer Brothers, they were active in radio and vaudeville by 1928. (In June 1930, when they appeared at Harlem's Alhambra Theater, the blurb said that they'd already been an attraction at Harlem's Connie's Inn for two years. In 1928, Dick would have been 21, Clarence 17, and Ernest only 15.)

The first time they were mentioned was in May 1929, when they were at Connie's Inn. The week of June 3, the Connie's Inn show appeared at the Windsor Theater in the Bronx. In late November 1929 they were part of the "Adam And Eve In Harlem" show at Harlem's Lafayette Theater. Others in the cast were Jackie Mabley, John Mason, Johnnie Alexander, and Gallie de Gaston. In June 1930, it was the Alhambra Theater with comedians Sandy Burns, Norman Astwood, and Apus Brooks (who would one day be part of Apus & Estrellita). They were back at the Alhambra in early September, along with "Manda Randolph", and again in January 1931, with Eddie Rector and Monette Moore. They were back in late September, once again with Manda Randolph. May 1932 found them at the Lafayette Theater, along with Sunshine Sammy, Alberta Hunter, and "Mrs. Louis Armstrong" (poor Lil didn't even have her own name mentioned).

Finally leaving Harlem, they were at Philadelphia's Pearl Theater on September 19, 1932, along with Blanche Calloway's orchestra, Apus Brooks, and the 3 Brown Buddies (dancers). On October 8, they were part of a "Roosevelt For President" show at Harlem's Renaissance Casino. Others on the bill were Cab Calloway, Noble Sissle, the 3 Keys, Ernest "Bubbles" Whitman, and the Smalls Paradise Blue Rhythm Band. At the time, the Palmers were at Smalls Paradise.

In April 1933, they were at the Harlem Opera House along with Chuck & Chuckles and Lucky Millinder's band.

As well as being heard frequently on the radio, there were also appearances at the Apollo Theater, the Cotton Club, and the Harlem Opera House.


Without knowing it, the Palmer Brothers fulfilled a dream of all future black entertainers: playing the Apollo Theater. Not only the Apollo, but the actual opening show of the Apollo on January 26, 1934. (The Apollo had been a white burlesque house, but that night it switched over to "all-colored productions".) On the stage for the opening, along with them, were Mabel Scott, Aida Ward, Dusty Fletcher, the 3 Rhythm Kings (dancers; not the contemporaneous white singing group), the 3 Farmer Boys, Norton & Margot, Ralph Cooper's band, Benny Carter's orchestra, and Troy Brown. Did you catch it? While the ad had the correct name, the write-up called them the 3 Farmer Boys.

They started their recording career in 1934, when they recorded "Ghost Of The Freaks" for the American Record Corporation, the company that released their recordings on the Banner, Melotone, Oriole, Perfect, and Romeo labels (same recordings; each of the labels was sold in different dime store chains). They also recorded for Decca (with Earl Hines), Variety (another American Record Company label), and Varsity in the 1930s, as well as Bluebird, behind Larry Wynn. (See discography for titles.)


In either late 1934 or early 1935, they joined the revue put together by Earl Hines. Along with his Chicago Grand Terrace Orchestra, the 3 Rhythm Kings (dancers), and singer Kathryn Perry, they played all over the country for about six months. A review in the January 26, 1935 New York Age said, "Kathryn Perry's singing is enjoyable and she doesn't lack stage personality either. When she combines with the Palmers, the effect is swell." Also, "Honors go to the three Palmer Brothers whose sweet and harmonious crooning proves a real treat." During this time, they recorded "Disappointed In Love" and "Rhythm Lullaby" with the Hines Orchestra, released on Decca in February.

At some point in 1937, there weren't three but four. The August 7, 1937 Pittsburgh Courier had this: "The Four Palmer Bros are a nitely feature of a Second ave. ginmill." Would it have killed them to name the place? Would it have killed them to name the fourth (there were, after all, only three brothers).


Moreover, there was a 1937 Warner Bros. cartoon, "Clean Pastures" (a parody of the Warner Bros. 1936 movie "Green Pastures"). In it, "Cab Calloway" sings "Swing For Sale", which is continued by a quartet (voiced by the 4 Blackbirds). Interestingly, the cartooned "bass" of the group is really short and is standing on a ladder. Is this a take-off on Clarence and the Palmer Brothers? (Clarence had had polio as a child and was very short.) There's nothing that puts them with Cab Calloway at this time (although they would be in a couple of years).

Larry Wynn (who'd go on to be one of the writers of Louis Jordan's "Five Guys Named Moe") met the Palmer Brothers at the Silver Dollar Grill in Harlem. This is what he had to say about them, in a quote from his unpublished memoir, "It Happened To Me", provided by Lucinda McDermott.

When I heard the Palmer Brothers, they knocked me out. Dick, the eldest, played guitar and did the fantastic arrangements. Ernie was on drums. Clarence, an early victim of polio, played the bass while balancing on his good leg and sounding more like Louie Armstrong than Satchmo himself. Billy Green was at the piano sometimes finding chords nobody knew existed before he hit them. They played fine, but it was the creative, out-of-this-world vocal arrangements that grabbed me and reawakened the thought I'd had in my undergraduate days [of singing with black back up singers/musicians].
They ended up recording six tunes behind Larry Wynn, all released on Bluebird in January and February 1938 (see discography).

Beginning in March 1938, they became part of Joe Bostic's "Tales Of Harlem" radio program. Less than a year later, they also had their own radio show over WNEW at 11:30 PM on Thursday evenings.

In January 1939, they appeared at the Smart Tone Girls Club's "Cocktails At Six" party. Also on the bill was pianist Billy Green (who was mentioned in the Larry Wynn quote above); we'll meet him again.

An April 22, 1939 blurb in the New York Age said that "The Palmer Brothers, always composed of players of five instruments, have now added a girl to the aggregation", although she wasn't named and doesn't seem to have been around too long. (I'm not sure what the phrase "composed of players of five instruments" means. It could mean that the three of them played a variety of instruments or that there had been, for some time, five members.) January 1940 found them as "a new addition to Count Basie's Band."


In 1941, the three Palmer Brothers hooked up with Cab Calloway and backed him on three tracks recorded on July 23 and released on Okeh that year: "I See A Million People", "Blues In The Night", and "Who Calls?". By the time of his November 3 session ("Virginia, Georgia And Caroline"), they'd added a fourth member, old friend Billy Green, to become Calloway's Cabaliers, who backed him on seven releases on Columbia and Okeh: "I'll Be Around", "Virgina, Georgia And Caroline", "Ogeechee River Lullaby", "Lordy", "If This Isn't Love", "I Want To Rock", and "Let's Go Joe."

However, now that I think about it, it's possible that Billy Green was on the July 23 session as part of the "Palmer Brothers". This is borne out by a June 20 blurb in the Paterson, New Jersey News that said "The Palmer Brothers with Billy Green will close their engagement here on Sunday evening." ("here" is Sandy's Hollywood Grille in Paterson and Sunday would be June 22. They'd started on June 2, after an engagement at Kelly's Stable.)


In early January 1942, Calloway filmed four Soundies: "Blues In The Night," "Virginia, Georgia And Caroline," the incredibly cute "The Skunk Song" (which also features vocals by trombonist Tyree Glenn), and his standard "Minnie The Moocher." The Cabaliers can be seen in all but "Minnie." The vocals for these were recorded on January 5 and the filming was done on January 6 and 7."Blues In The Night" was the first release (on January 26), followed by "Virginia, Georgia And Caroline" (February 23) and "The Skunk Song" (March 30).


They appeared with him for about a year (for example, at Broadway's Strand Theater in May 1942, where they were reviewed as a "fair male quartet"). However, by the time his Cotton Club Revue played the Municipal Auditorium in Kansas City on October 10, 1942, he was featuring "a new singing sextette, the Cabaliers." This may have been an augmented Palmer Brothers. When Cab appeared at the Paramount Theater in Des Moines on October 23-26, the notice had a photo of the Cabaliers quartet.


But then they left Calloway. In February 1943, the Cabaliers ("The Sensation of '43 - The Famous Palmer Brothers - Formerly With Cab Calloway") were at Sandy's Hollywood Grille in Paterson, New Jersey. At the same time, Cab Calloway, with the Cabaliers (whoever they may have been) was appearing at The Auditorium, in Long Beach, California. On March 5, 1943, the Palmer brothers started a run at Murphy's Cocktail Lounge in Trenton, New Jersey. In April, Billboard reported that the Palmer Brothers, "formerly with Cab Calloway's band", opened at Philadelphia's Midway Musical Bar. However, on July 12, 1943, the New York Sun said that Calloway and the Cabaliers quartet were appearing at the Cocoanut Grove Room of the Park Central Hotel in New York. Was this them? Was it a diminished Cabaliers sextet? I have no idea.


Sometime after this, probably in early 1944, Clarence Palmer found himself on his own. He immediately got together with Kenny White (guitar) and future jazz great Elmo Hope (piano; seen, incorrectly, as "Elmer" and "Almo") to form a group he called the Cabaliers ("formerly with Cab Calloway's orchestra"). On July 28, they began a week at the Apollo Theater after having been at Kelly's Stable in Manhattan (and the Coffee Hour on July 16 - as the "Caboliers" - entertaining servicemen). From there, it was on to Doc's, in Baltimore. It's possible that Hope and White had been part of the 1942 six-man Cabaliers with Clarence. I guess Calloway allowed them to use the name; he'd stopped using it in late 1943 and wouldn't use it again himself until January 1949 (for his small backup band: Panama Francis, Milt Hinton, Jonah Jones, and David Riviera). However, Palmer's Cabaliers didn't last all that long.

What happened to Dick and Ernie Palmer? In a letter he wrote to Pittsburgh Courier columnist Billy Rowe [published on October 21, 1944], Dick says that he's in a Navy band in the Caribbean and Ernie is in France, having been part of the D-Day invasion. He also mentions the third brother (the unnamed Clarence) in this way: "Prior to entering the service, we were with Cab Calloway as the Cabaliers. One brother, who is a cripple, is still trying to carry on." (A February 17, 1945 blurb in the Afro-American has Dick in the South Pacific, Ernest still in France, and the fourth original Cabalier, Billy Green, home in Harlem on furlough.)

In June 1945, there was mention of the just-formed "C. Palmer Trio": Clarence (bass), Ernie Moore (piano), and Bob Haggins (guitar). Luki (Lucy?) Lockman was the vocalist. They had yet to make any appearances, and I honestly don't know if they ever did.

Presumably, after the war, Dick and Ernie Palmer re-joined Clarence, because in 1946, there were some Palmer Brothers recordings. In June, there was a single side ("C-I-N-C-I-N-N-A-T-I") as vocalists for the Teddy McRae Orchestra on Queen. (Their contribution was reviewed as a "half-hearted effort.") There were also a couple of sides behind Timmie Rogers on Majestic recorded in August. One of these was a re-wax of "Fla-Ga-La-Pa", which he'd done the prior year along with the Al Russell Trio. The review wasn't kind: "It's Timmie Rogers giving a poor imitation of Timmie Rogers...." The last mentions I can find of them appearing are at Jimmy's Chicken Shack (Harlem) in February 1946 and at Fred Sindel's Stable (Coney Island) at an unknown time in the spring or summer of that year.

February 1949 found Dick Palmer as part of the Beavers; he'd later be a part of the Blenders. I don't know what happened to Ernie Palmer. And then there's Clarence....



THE JIVENAIRES AND THE MUSICAL RASCALS
By the spring of 1947, Clarence Palmer had joined with Clarence "Sonny" Austin (a marimba player, late of the Harlem Highlanders), to form the Jivenaires. The other original members were Frank Kelly (saxophone) and Billy Green (piano). This group spent the summer at the Hotel Plaza in Asbury Park, New Jersey.

By March 1948, when the Jivenaires were at Mercur's in Pittsburgh, Frank Kelly and Billy Green had departed, to be replaced by William "Pee Wee" Tinney (guitar) and Felix John "Phil" Arabia (drums). They were held over and then went to Jimmy's Glass Bar in Wilkes-Barre, Pennsylvania.


By the time they played the Taberna Montium in Cumberland, Maryland in September, a fifth member had been added: Roman "Andy" Malecki (whose instrument I've been unable to determine). The Taberna ad said that Pee Wee had worked with Cootie Williams, Clarence with Cab Calloway, Andy with Spike Jones, and Phil with Tommy Dorsey. Unusual for the time, both Andy and Phil were white.

On November 1, 1948, on the way home from an engagement at the Moonlight Gardens in Newark, Ohio, one of the band's cars collided with a truck. Sonny Austin was killed instantly; both Andy Malecki and Phil Arabia were injured. Here's how the story was reported in the November 2 Uniontown (Pennsylvania) Morning Herald:


A 46-year-old musician was killed and his two companions injured shortly before noon yesterday when they were thrown from their car after it crashed against a semi trailer truck on Routes 31 and 51, near West Newton [southeast of Pittsburgh]. The dead man was reported by Belle Vernon state police as Clarence (Sonny) Austin, Negro, of the Drake Hotel, Fall River. Mass. His musician companions, both white, were listed by Charleroi-Monessen Hospital attendants as Roman (Andy) Malecki. 28. of New Bedford, Mass.. who was reported in 'very serious' condition suffering a possible fractured skull and fractured shoulder; and Felix John Arabia, 22. New York City, a severe laceration of the scalp. His condition was listed as fair. The trio, known as 'The Jivenaires,' were returning to New York from an engagement at a Newark, O. night club. Police said Austin, driver of the car, failed to stop for a stop-sign on Route 31 and crashed into the truck traveling south on Route 51. Occupants of the truck which overturned were reported uninjured.


It turned out that this wasn't just a random accident. While it didn't give a time period, the November 2 Daily Republican (Monongahela, Pennsylvania) had this headline: "Fatality 18th At Routes 51-31, 'Death Corner'":


Long considered one of the most dangerous intersections in Pennsylvania, repeated efforts have been made to correct the traffic hazard since its appearance in 1931. In 1935 the State Highway Department planned to eliminate the intersection through a separation of grades. However the idea was scrapped in preference to the erection of danger signs. [Isn't it comforting to know that government hasn't changed in 70 years?]

Like most of the other 18 fatalities, yesterday's victim was an out-of-state driver unacquainted with the traffic trap.


They seem to have had a slight problem counting; was Sonny the 18th or 19th victim? Whatever the number, it had to be raised by one. It never made the papers, but Andy Malecki died six days later from his injuries. Phil Arabia recovered.

That was the end of the Jivenaires, but Clarence Palmer and Pee Wee Tinney (bassist and guitarist, respectively), who'd been in another car, began a close association.


At the same time, Pee Wee's brother, Al Tinney was in a nightclub combo called Charlie's Musical Rascals: Charlie Lee (tenor sax), Al Tinney (piano), Little Caesar Whittington (drums), and Charlie Gunn (bass). They appeared at Cliff's Melody Room on St. Nicholas Place in Harlem in March 1949. (However, I don't know which "Charlie" the group was named for.)


As children, Al and Pee Wee Tinney (sons of a bandleader), with older sister, Ethel, appeared as a song and dance act in nightclubs. As a 14-year old, Al appeared in the original production of Porgy And Bess (as the kid who leads the goat around; Pee Wee was in it too). The Tinney brothers had both been part of the cast of "Sing Out The News", a 1938 Broadway musical starring Rex Ingram. In 1942, Al had his own orchestra that appeared at Swing Street on Manhattan's 52nd Street. He was a highly-respected pianist in the emerging be-bop genre, but after returning from World War 2, he found that the jazz scene had become mired in drugs and he dropped out to spend the rest of the decade and all of the 50s in small combos. Later on, he returned to both jazz and classical music. Brother Pee Wee had also gone down the be-bop path, having been guitarist with Babs Gonzales' Three Bips And A Bop on their 1947 recordings.



FINALLY, THE JIVE BOMBERS (MASQUERADING AS THE SPARROWS)
In the spring of 1949, Clarence Palmer, Charlie Lee, and the Tinney brothers combined forces to form a unit called the "Jive Bombers."

Note that there were several other bands called the "Jive Bombers" appearing at the same time, all over the country. Once World War 2 started, the term "dive bomber" entered the general vocabulary and it didn't take long for bands to make use of it. An October 1940 dance at the Armory Hall in Jefferson City, Missouri featured Ferdy Denny & His Jive Bombers. A year later, there was a Jive Bombers band at the Fresno Air Base; one appearing in Queens, New York; and one on the air over WHKC in Columbus, Ohio. The term wasn't limited to bands, however: there was a basketball team at Sandusky (Ohio) High School with that name. A Hollywood gossip columnist said (in February 1942) that "Fay Bainter has been elected president of the 'Jive Bombers' - a group of young screen players who gather at her house for 'jam' sessions." I won't even mention Wayne Bjustrom and his Jive Bombers, who played for a 4-H livestock and crops club banquet in Algona, Iowa in May 1942. Then, there was "Priorities On Parade", a 1942 Ann Miller and Jerry Colonna movie about a swing band, consisting of war workers (who swing for the swing shift!). "They become nationally famous when bomber production zooms and change the name of the orchestra to the 'Jive Bombers'." The point is, there were lots of them around in the 1940s, 1950s, and even into the 1990s. In September 1945, there was this, in a Naugatuck, Connecticut burlesque ad: Dukie Barnes was the "Harlem Jiver" and Kitty Kelly was the "Jive Bomber". I imagine that, in the act, he tries to hand her his jive line and she "bombs" him with her ripostes. The phrase must have stayed current, since a 1968 newspaper "Daffynitions" column defined "go-go girl" as a "jive bomber." (No, I don't understand that one either.)

Not only were there Jive Bombers groups, from combos to army and navy big bands, but there were also several local sports teams with that name. "Jive Bombers" was also the nickname that G.I.s gave to the large mosquitoes that assaulted them in North Africa during World War 2.

The only other recording group with that name I can find is Pat Kay & Her Jive Bombers, who had a few records on Urban, in early 1946.

The Jive Bombers appeared at the Baby Grand in June of 1949 and again in November, this time with saxophonist Big Al Sears and femme singer Melrose Colbert. It was during this latter engagement that they and Sears decided to record together.


On December 19, 1949, the Jive Bombers and Sears recorded four songs for Decca's Coral subsidiary (credited to "Al Sears and the Sparrows"). These included "Brown Boy", a song Clarence was given writer credit for, although it had actually been recorded and written, as "Brown Gal", by Louis Armstrong's wife, Lil (along with Avon Long), in 1936. Another of the tunes, "125th Street, New York", mentions "the Sparrows wailing in the Baby Grand" as a reference to the November appearance the Jive Bombers made there with Sears (they were still appearing there at the time of the recordings).


The first Coral release was "Brown Boy"/"Shake Hands" in February 1950. "Shake Hands" (which seems to be led by Al Sears himself, although Clarence Palmer throws in some of his riffs) got a "good" rating on February 8, 1950 (with "Brown Boy" ranked "poor"). Other reviews that week were for Lionel Hampton's "I Almost Lost My Mind", Julia Lee's "Don't Save It Too Long", Mel Walker's "Cry Baby", Joe Liggins' "Rag Mop", Redd Lyte's "Little Red Hen", and Clarence Garlow's "Bon Ton Roula."

In April 1950, Coral released the other two sides: "125th Street, New York"/"Tan Skin Lad." "Tan Skin Lad" was rated "fair" on April 15, 1950 (with the flip receiving a "poor" grade). Also reviewed that week were Ivory Joe Hunter's "Don't Leave Me", Charles Brown's "My Baby's Gone", and Billy Valentine's "How Long, How Long Blues."

Also in April, the Jive Bombers appeared at the Cadillac in Cumberland, Maryland. In July, it was at Lincoln Park ("between Fall River and New Bedford"). In August, it was back to the Cadillac. September found them at the Casa Bianca in Albany, New York. Beginning on October 3, the Jive Bombers appeared at the Airport Inn in South Troy, New York; they were there until the end of the year. They were brought back in February 1951, remaining through April. Then it was off to the Lyric Band Club in Hanover, Pennsylvania, before returning to the Airport Inn in July (billed as "Those Bang Boys Of Jazz And Bop"), where they remained through September.

By late 1951, when they recorded at least six songs for Lou Parker's Citation Records of Detroit, Earl Johnson had replaced Charlie Lee on sax. All the Citation songs were released in January 1952, with their names on the labels.


Po'k
Chop
Brown
Boy
Fish
Fry
60 Minute
Man
The first two Citation records were reviewed on January 26, 1952: "It's Spring Again", "Po'k Chop Boogie", and the re-make of "Brown Boy" (with some nice sax work by Earl Johnson) were all rated "good" (with "Pee Wee's Boogie" ranked "fair"). "Saturday Night Fish Fry" and "60 Minute Man" were mentioned (as by the "Five Bombers"), but not reviewed. Other reviews that week were for the Larks' "My Lost Love", the Ray-O-Vacs' "When The Swallows Come Back To Capistrano", and Johnny Otis' "Oopy Doo."


Around January 1952, they won on the Arthur Godfrey Talent Scouts show. This was brought out in a February blurb saying that they were at the Bamboo Cafe at 145 West 47th Street in New York.

While the July 26, 1952 Billboard states that the Jive Bombers, along with the Treniers, would spend the summer at the Riptide in Wildwood, New Jersey, they actually continued on at Troy's Airport Inn. By October, they were back at the Bamboo Cafe.


A November 1952 blurb said that the Jive Bombers, among others (including the Eddie Carter Quartet) had been signed by Joe Davis to be placed with MGM Records. If it happened at all, nothing was ever released. They were back at South Troy's Airport Inn in February 1953 (the ad named Clarence, Pee Wee, Earl and Al). A May 16 Airport Inn ad trumpeted "12th Big Week" for the group. The Inn's May 30 ad said "This is it!!! Last week for the sensational Jive Bombers." They then opened for a week at Mi-Jo's in Mechanicsville, New York.


However, by October 1953, Al Tinney was part of Billy Bowen's Butterball Four, appearing at the Airport Inn in South Troy, New York. The ad mentioned that Al had been with the Jive Bombers.


It's possible that the Jive Bombers had broken up by that time, since there are no further mentions of them until an ad in May 1955 places them at the Airport Inn (but this time in Lake George, New York) with the "original four": Clarence, Pee Wee, Earl, and Al (someone forgot about Charlie Lee). They spent much of the rest of 1955, well into the spring of 1956 at the other Airport Inn, in South Troy.


Manager Cliff Martinez got them a contract with Herman Lubinsky's Newark, New Jersey Savoy label that was announced in November 1956. A busy guy, he also managed the Crows, the Crickets, the Sparks Of Rhythm, the Savoys, and the Mello-Tones.) Their first session took place on November 30, at which time they recorded "The Blues Don't Mean A Thing", "If I Had A Talking Picture", "When Your Hair Has Turned To Silver", and their old friend, "Brown Boy" (now re-worked as "Bad Boy").


Released in December 1956, both "Bad Boy" and "When Your Hair Has Turned To Silver" were ranked "good" on December 22. Other reviews that week were for Kenny Esquire and the Starlites' "They Call Me A Dreamer", the Spaniels' "You Gave Me Peace Of Mind", the Blue Chips' "Come Back", Andre Williams' "Bacon Fat", the Twilighters' "Eternally", the Gaytunes' "You Left Me", the Crescents' "You Have No Heart", the Rain Drops' "Heaven In Love", and the Enchanters' "True Love Gone." The record was ranked a Best Buy hit the week of January 26, 1957. It was quirky; it was fun (record buyers didn't realize at the time that Clarence always sang that way) and "Bad Boy" climbed to #7 on the R&B charts in a 4-week run (#36 on Pop); it would be the Jive Bombers' only chart appearance.

In February 1957, King Records released a cover of "Bad Boy" by Big Daddy and His Boys. "Big Daddy" was Bob Kornegay, former bass of the Du Droppers. He did a good job of imitating Clarence Palmer's style.

On February 16, they appeared on the first episode of Joe Bostic's "Harlem Showcase", Friday nights from 9-10 on WATV (New York's Channel 13 in the days before it had sunk into Public Television). Other guests were Jimmy Randolph, Varetta Dillard, the Heartbeats, Don Redman, the Versitones, and Coles & Atkins.

Suddenly things changed. Gone were appearances at some Airport Inn. Now they appeared at the Loew's State Theater, as part of DJ Jocko Henderson's Easter 1957 show. They shared the stage with the Teenchords, Mickey & Sylvia, the Clovers, the Diamonds, Jo Ann Campbell, the Heartbeats, the Paragons, Googie Rene, and the Buddy Johnson Orchestra, featuring Ella Johnson.


Their next Savoy release, in April 1957, "If I Had A Talking Picture Of You" and "The Blues Don't Mean A Thing", were both ranked "excellent" on May 13, 1957. (Remember that the trades partially rated a record on its sales potential. Savoy was a big label and the Jive Bombers had just had a major hit. In this case, the reviews were meaningless; no one was buying.) Other reviews that week were for the Sophomores' "I Just Can't Keep The Tears From Tumbling Down", the Clovers' "So Young", the Willows' "The First Taste Of Love", the Rays' "My Steady Girl", the Spaniels' "I.O.U.", the Lovenotes' "United", the Flairs' "Swing Pretty Mama", the Diablos' "Can't We Talk This Over", and the Ebbtones' "Danny's Blues." Also released was Volume 2 of "Rock 'n' Roll Dance Party", an Alan Freed Orchestra LP.

On May 10, 1957, they had their second Savoy session. This time they recorded "Is This The End", "You Took My Love", "Just Around The Corner", and "Cherry."


"Cherry" and "You Took My Love" were released in June 1957 and reviewed (both "excellent" again; both non-sellers again) on June 24. Other reviews that week were for the Velours' "Can I Come Over Tonight", Mickey & Sylvia's "Love Will Make You Fail In School", the 5 Keys' "The Blues Don't Care", the El Torros' "Yellow Hand", the 4 Haven Knights' "In My Lonely Room", and the Serenades' "A Sinner In Love."


On June 14, they headlined the show at the Apollo Theater, appearing alongside Faye Adams, the Heartbreakers, the Miller Sisters, Stewart & Oscar, Jimmy Valentine, and the Reuben Phillips band. This was to be their only trip to the Apollo. (The blurb went; "The singing group that's packed with rhythmic explosives will bomb the audience with songs.") Since this was months past the disappearance of "Bad Boy" from the charts (remember, it was only an R&B charter for four weeks), I'm not sure why they appeared at this time and not earlier. August 30 found them opening at the French Quarter (Union City, New Jersey) for a month. On October 22, they were guests on Joe Bostic's new "Harlem Showcase" radio show. Also present were Varetta Dillard and tap dancer Baby Laurence.


In April 1958, Savoy released "Is This The End"/"Just Around The Corner." They were reviewed on May 5 (both "good") along with the Wanderers' "A Teenage Quarrel", the Coasters' "Yakety Yak", Don & Dewey's "Bim Bam", Shirley & Lee's "Don't Leave Me Here To Cry", Titus Turner's "Way Down Yonder", the Sensations' "Romance In The Dark", and the Titans' "Arlene." Both this record and the next were credited to "Clarence 'Bad Boy' Palmer and the Jive Bombers."


However, their records weren't selling, and by June 1958, they were back at the Airport Inn in Lake George. They were still there in September.


Sometime in 1958, Barclay records (France) had released an EP with "Bad Boy", "Cherry", "You Took My Love", and "If I Had A Talking Picture". It was re-released, with a different number, in 1964.

Savoy gave them one more chance, scheduling a session for January 28, 1959 (there had been no recording at all in 1958). The four songs were: "Stardust", "All Of Me", "You Give Your Love To Me", and "It's A Blue World."


Savoy's last attempt with the Jive Bombers came in February 1959: "Stardust"/"You Give Your Love To Me." Both sides were rated "fair" on February 9, along with the Flamingos' "But Not For Me", the Titans' "No Time", Lloyd Price's "Where Were You (On Our Wedding Day)", the Heartbeats' "Darling, I Want To Get Married", Sheriff & the Ravels "Shombalor", and the Diablos' "Goodbye, Matilda." Once again, a Jive Bombers record wasn't a hit (it was very easy to be turned off by Clarence Palmer's vocal tricks).


There was another Barclay EP in 1959. This one had "Stardust", "You Give Your Love To Me", "All Of Me", and "It's A Blue World".


May 1959 found them at the Polka Dot Club in Jackson Heights, New York. In September, they were set to spend 20 weeks at Nick's Vets, in Mountain View, New Jersey. In July 1960, they were back at the Airport Inn in Lake George; they seemed to have been there for a couple of months. Dorothy Kilgallen's column on Christmas day, 1960 mentions that the Jive Bombers are at New York's Pillow Talk. (A blurb in Billboard from two months later has them still there, but said that they now called themselves the Bombers.) However, they were the "Jive Bombers" when they appeared with Sam "The Man" Taylor at the Monterey Club in the Bronx on July 3, 1961. (But I'm reasonably certain that Johnny and His Jive Bombers, appearing at the Ukrainian Club in Ford City, Pennsylvania in February 1962 isn't them.)

The Kilgallen column mentioned that the group's drummer had been a night club comedian only six months previously. This was Lester Redwood, who was added to the group in 1960. (I can find listings for him as a comedian and MC in the late 50s.) Since she also mentioned a bassist (actual names seemed to have been beyond her), I'll assume that Clarence was still there and that Redwood had been added as a fifth member in 1960.


However, by the time of the group's 1963 release on Emanuel Middleton's Middle-Tone label ("Anytime" and "Days Of Wine And Roses"), Clarence Palmer had left. There's a photo of the group showing Al, Pee Wee, and Earl, with Lester Redwood (Cliff Martinez was still their manager). "Anytime" is a twist number, with more than a hint of Ray Charles; the flip is a straight ballad, nicely done.

In May 1964, they were at Birdland, at Broadway and 52nd Street, in Manhattan. In May 1965, they appeared at the Limbo Lounge in Queens, New York. In November 1965 it was the Montclair Supper Club in Jackson Heights, Queens.


In the meanwhile, they had backed up jazz singer Carmen McRae on a single song (as far as I know) called "Smirnoff Mule". Carmen was part of a whole Smirnoff Vodka advertising campaign touting a drink called the "Smirnoff Mule". In one of these ads, she's pictured with the Jive Bombers and the small caption reads "Carmen McRae, noted vocalist, recorded the Smirnoff Mule with the Jive Bombers." It first seemed to appear in Ebony magazine in June 1965. The record was released on Mainstream to coincide with the ads. Since I haven't heard the song, I don't know if they backed her vocally or instrumentally.


In early 1966, they were at New York's Basin Street East and The Copa. In March, it was the El Dorado Lounge on Broadway. By the time they played Hawaii Kai, in March 1966, they'd renamed themselves the "J B Four." But in May 1966, when they started at the Tiki in Kew Gardens, Queens, they were credited as "Jive Bombers - the We Four". It was back to just "Jive Bombers" at the Lighthouse in August.

By March of 1967, "comedian-drummer-singer" Les Redwood had left to do a solo act and then formed the Les Redwood Trio in the spring of 1969. By the time they played the Show Place (Harlem) in October 1967, the new drummer was Eddie Coombs (who'd had the Eddie Coombs Quintette on Savoy back in 1951).


The Jive Bombers were at the Celebrity Room in Queens, for two months starting on October 27, 1967. December 1968 found them at The Apartment in Manhattan. The last ad I can find was from January 1969, when they played Arthur's Roundtable in the Bronx.

The only one of the group who had a subsequent, traceable career was Al Tinney, who moved to Buffalo, New York, and, once again, became a highly-respected jazz and classical pianist.

The Jive Bombers gave "Brown Boy"/"Bad Boy" three tries before scoring their only chart hit. I admit to liking the hit version back then, but I'd never heard anything else by Clarence Palmer before (nor after, until many years later). Once is a gimmick; all the time is just plain annoying.



Special thanks to Tony Fournier. All label shots attributed to Brian Lee are from his colorradio.com site (you can see all the Savoy label variations at Color Radio's Jive Bombers page).



AL SEARS & SPARROWS

CORAL
65023 Brown Boy (CP)/Shake Hands (CP/AS) - 2/50
65029 125th Street, New York (all)/Tan Skin Lad (CP) - 4/50



JIVE BOMBERS

CITATION (Clarence Palmer & Jive Bombers)
1160 It's Spring Again (CP)/Po'k Chop Boogie (instrumental) - 1/52
1161 Brown Boy (CP)/Pee Wee's Boogie (instrumental) - 1/52
1162 Saturday Night Fish Fry (WT/CP)/60 Minute Man (CP) - 1/52

SAVOY
1508 Bad Boy (CP)/When Your Hair Has Turned To Silver (WT) - 12/56
Note: originally released as "Little Bad Boy"
1513 If I Had A Talking Picture (CP)/The Blues Don't Mean A Thing (WT) - 4/57
1515 Cherry (CP)/You Took My Love (CP) - 6/57
1535 Is This The End (CP)/Just Around The Corner (all/CP) - 4/58
1560 Stardust (CP)/You Give Your Love To Me (CP) - 2/59
Note: 1535 & 1560 are by "Clarence 'Bad Boy' Palmer & Jive Bombers"

UNRELEASED SAVOY
All Of Me (CP; 1/28/59)
It's A Blue World (CP; 1/29/59)

BARCLAY (France)
70134 Bad Boy/Cherry//You Took My Love/If I Had A Talking Picture - 58
Re-released as Barclay 70620 - 64
70239 Stardust/You Give Your Love To Me//All Of Me/It's A Blue World - 59

MIDDLE-TONE
020 Anytime (??)/Days Of Wine And Roses (??) - 10/63

MAINSTREAM (backup to Carmen McRae)
617 Smirnoff Mule / [Haven't We Met - Carmen McRae] - ca 6/65


LEADS: CP = Clarence Palmer; WT = William "Pee Wee" Tinney; AS = Al Sears



THE HISTORY OF "BAD BOY"

Lil Armstrong
on Decca
Ink Spots

4 Steps
Of Jive
Lil Armstrong
on Gotham
Deek Watson

Big Daddy

Brown Gal - Lil Armstrong - Decca - 36
Brown Gal - Ink Spots - Decca - 38
Brown Gal - Bennie Calloway & 4 Steps Of Jive - Chord - 5/48
Brown Boy - Sparrows - Coral - 2/50
Brown Gal - Lil Armstrong & Her Chicago Boys - Gotham - 12/50
Brown Boy - Jive Bombers - Citation - 2/52
Brown Gal - Deek Watson, The Brown Dot (or "The Ink Spot", depends on pressing) - Jubilee - 2/54
Bad Boy - Jive Bombers - Savoy - 12/56
Bad Boy - Big Daddy (Bob Kornegay) & His Boys - King - 2/57



PALMER BROTHERS

BANNER
33367 Ghost Of The Freaks/[Hokus Pokus - Luis Russell Orch] - 8/34
Re-released in March 1935 on Melotone 13334, Oriole 3104, Perfect 16086, and Romeo 2478

DECCA (Earl Hines, with the Palmer Brothers Trio)
389 Disappointed In Love/Rhythm Lullaby - 2/35

VARIETY
518 You Showed Me The Way - Frankie Newton Ork; vocal: Clarence Palmer/[Please Don't Talk About Me When I'm Gone - Frankie Newton Ork] - 4/37
Re-released on Vocalion 3811 - 10/37
531 Big Boy Blue/[Margie - Billy Kyle Swing Club Band] - 4/37
Re-released on Vocalion 3815 - 10/37
574 Sundays Are Reserved/[Having A Ball - Billy Kyle Swing Club Band] - 6/37



LARRY WYNN & PALMER BROTHERS

BLUEBIRD
7392 More Than Ever/Jamadoodle - 1/38
7397 You Went To My Head/My Window Faces The South - 2/38
7409 You Appeal To Me/Neglected - 2/38



PALMER BROTHERS

VARSITY
8106 About Rip Van Winkle/Lonely - 39
8114 How Can You Be So Happy/Don't Take It Fast - 39



CAB CALLOWAY & PALMER BROTHERS

OKEH
6341 I See A Million People/[We Go Well Together - Cab Calloway] - 8/41
6422 Blues In The Night/[Says Who? Says You, Says I! - Cab Calloway] - 10/41
6501 Who Calls?/[The Mermaid Song - Cab Calloway] - 12/41



CAB CALLOWAY & CABALIERS

COLUMBIA
36611 I'll Be Around/Virgina, Georgia And Caroline - 6/42
Re-released on Okeh 6717 1/44
36662 Ogeechee River Lullaby/[I Get The Neck Of The Chicken - Cab Calloway] - 11/42
36751 Lordy/[The Moment I Laid Eyes On You - Cab Calloway] - 9/44
36894 If This Isn't Love/[The Honeydripper - Cab Calloway] - 12/45

OKEH
6616 I Want To Rock/[Tain't No Good - Cab Calloway] - 3/42
6720 Let's Go Joe/[A Smo-o-o-oth One - Cab Calloway] - 6/44



PALMER BROTHERS

QUEEN (with Teddy McRae's Ork)
4122 C-I-N-C-I-N-N-A-T-I/[Lover - Nita Bradley] - 6/46



TIMMIE ROGERS & PALMER BROTHERS

MAJESTIC
9000 Fla-Ga-La-Pa/[Good Whiskey And A Bad Woman - Timmie Rogers] - 11/46
9007 Daddy-O/[Harlem Yank - Timmie Rogers] - ca. 5/47

Unca Marvy's Home Page
More Articles