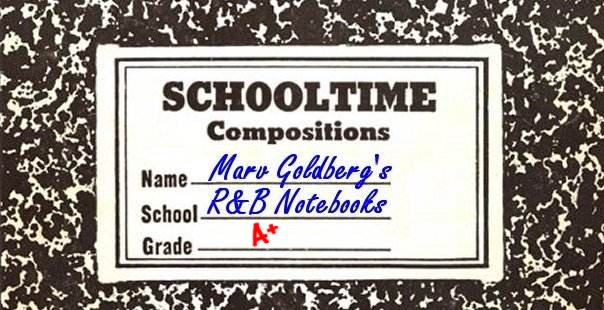 Melrose Colbert
By Marv Goldberg



© 2015 by Marv Goldberg

[AUTHOR'S NOTE: When I was asked what I knew about Melrose Colbert recently, I had to admit that the answer was "next to nothing". Never really a big star, she still was a Big Deal for a short while; but there's little written about her. I'll try to remedy that as best I can. Let's see what we can uncover about Melrose.]

[AUTHOR'S NOTE ON THE PHOTOS: They're horrible. Sorry. Doubt there's much I can do about it unless someone out there has some decent quality photos of her.]



Melrose Colbert was born on February 28, 1918 in Groveland, Florida, as Melrose Davis (sadly, listed as a boy in the 1920 census). I haven't been able to determine if the "Colbert" came from a marriage or, more probably, was just a stage name.


Melrose is first mentioned as being a singer with the Hartley Toots Band at the Rockland Palace Ballroom in Miami, in February 1938, only months after graduating from high school. Toots' Florida orchestra was one of the top regional bands at the time. Toots himself was a guitarist and his group included Isaac "Snookum" Russell (brother of Al 'Stomp' Russell, who would form the Al Russell Trio), bassist, scat singer, and musical director; Melrose Colbert, "pretty torch singer"; Buster Sanford and "Specs" Floyd, featured vocalists. (She's usually described as "pretty", "petite", or "beautiful" in various blurbs.) Melrose had replaced Toots' original singer, Mary Rose Gilbert, who was still mentioned as being part of the band in November 1937. Now that I think about it, "Melrose Colbert" sounds very much like "Mary Rose Gilbert", so maybe it was Toots who gave her the name.


In April, the Toots ensemble embarked on a coast to coast tour, appearing at Cincinnati's Cotton Club in May. That same month, William "Cat" Anderson, trumpeter and tenor singer, joined the band.


According to all reports (some of which might not have been press releases), the Toots band was a sensation wherever it went. Both Melrose and Snookum Russell were always singled out for praise in the blurbs. The 18-piece band did so well, in fact, that they (by now named the "Rhythm Rascals") were invited to the Apollo Theater, the week starting July 22, 1938. The heavy-handed press agent blurb declared (in the July 23 Pittsburgh Courier) that "All Harlem was agog early Tuesday evening when Hartley Toots and his famous Orchestra pulled up in their streamlined bus at the Apollo Theatre to fill their week's engagement at the Apollo Theatre [redundancy not mine] starting tomorrow (Friday). Photographers, newspaper men, celebrities, friends and fans were there to meet and greet the aggregation that have been acclaimed as Dixie's Swing Kings. Immediately upon his arrival Mr. Toots was greeted by Frank Schiffman, genial manager of the Apollo Theatre who advised the Dixie gent when to report for rehearsals."


The October 22, 1938 Pittsburgh Courier reported that "Having become the favorite of the nation with her torch singing, Miss Melrose Colbert, petite torch singer with the Hartley Toots Orchestra, was recently crowned 'Dixie's Queen Of Swing.' [Toots was knows as "Dixie's Swing King".] Her charming personality and salesmanship verifies this to be true for the fans have solemnly declared that she has no rival." (Notice that it doesn't say by whom the award was given. This is probably nothing more than a concocted press release.)


A week later, the Courier gave a lot of space to a blurb about the "Dixie To Harlem Revue" that was being formed with a cast of 40, including Toots' band, Snookum Russell (MC), Melrose Colbert, Butterbeans & Susie, the Woods Sisters (tap dancers), Thornton Ross (singer), Sailor & Bellboy (probably dancers), and chorines. It seems to have kicked off at Cincinnati's Cotton Club and was wildly popular with audiences. From there, it went to the Regal Theater in St. Louis, where she was described as "... Petite Miss Melrose Colbert, the 'Gal' that captivated all St. Louis a few months ago when she appeared here for a dance engagement. Having recently been crowned Dixie's Swing Queen she will endeavor to prove that all Harlem and Broadway must recognize her." (I love heavy-handed publicity agents.) In spite of the hype, the Revue seems to have actually set attendance records at the Regal. From there, it was on to Paducah (Kentucky), Detroit, Cleveland, and Miami. After that, it was Louisiana, Tennessee, Mississippi, Kentucky, and Pittsburgh (although by now, Snookum Russell, still with the band, had been replaced as MC by Rubie Blakly).

On January 7, 1939, the Courier reported that Melrose had left Hartley Toots, although she was back with the band later that month, when they played Meridian, Mississippi. The official story was that her Chicago doctor ordered her to take a rest.


The true story is that she took some time off because, on January 18, she got married to Willis Raymond "Ray" Nance (trumpeter with the Horace Henderson Band) in Chicago. She's described in a gossip column as "formerly a grand singing star with Hartley Toots' band".

Presumably Melrose did quit Toots after the tour, which seemed to wind up around the end of January 1939. I can find no further appearances for her that year. In the 1940 census (taken as of April 1), Ray Nance is listed as a night club musician, but Melrose has no occupation next to her name. Sometime that year, Ray left Horace Henderson's band in order to replace Cootie Williams in Duke Ellington's Orchestra, remaining with him for over 20 years. In addition to his trumpet playing, Ray was also a violinist and singer with Ellington.

And then Melrose Colbert disappears, not to be heard from again for a few years.

Hartley Toots himself would die, as a result of a touring accident, on April 1, 1941. The band's tour bus stalled on a hill and began to roll backwards. Panicking, people started jumping out of it and Toots was crushed doing so. Two members of his band at that time that you may know were William "Duke" Huddleston (who went on to become known as Grammy-winner Yusef Lateef) and Emitt Slay.

And then she returns to music. The next mention of Melrose Colbert is at the Club Zombie, in Detroit, in July 1944. She was also at an October 1945 War Fund Rally in Harlem. She either wasn't working much or was doing such small-time engagements that they weren't even mentioned.

On June 17, 1946, Melrose Nance sailed into Seattle from Yokohama. My guess is that she was doing USO shows in Japan. The manifest gave her address as 5834 Indiana Avenue, in Chicago.


In March 1947, she's listed as part of Eddie Byrd's Band on a Southern tour. But, in time for a June recording session, she's with Armand "Jump" Jackson and His Orchestra. They did several sides for Aristocrat that month, two of which featured Melrose: "Sweet Thing" (released in September) and "My Greatest Mistake" (issued in November). The complete lineup at this session was: Johnny Morton (trumpet), Oett "Sax" Mallard (alto sax), Eddie "Sugarman" Penigar (tenor sax), Tom Archia (tenor sax), Bill Owens (piano), Hurley Ramey (electric guitar), Dallas Bartley (bass), and Jump Jackson (drums). Reviewed on November 29, "My Greatest Mistake" (a "torrid ballad type") was downgraded for lacking an "easy structure" in its lyrics.


By July, she'd become a vocalist with Earl "Fatha" Hines. With him, she appeared at the Syria Mosque (Pittsburgh) on August 4, as part of Joe Louis' "Night Of Stars" (also featuring Bill "Bojangles" Robinson, Savannah Churchill, Billy Eckstine, and Errol Garner). It was noted that the band's selections spotlighted the works of Fats Waller. She was still with him in October, although a couple of blurbs said that she was expected to go solo. Note that Hines' male vocalist at this time was Lord Essex Scott, future member of Charlie Fuqua's Ink Spots.


Probably in November, she recorded "Black And Blue" (a Fats Waller and Andy Razaf composition) with Hines' band for Sunrise Records in Chicago. This may have been her swan song with Hines, as she was off to become a soloist, poised to record for Atlantic Records. Since we've seen that the band featured Fats Waller songs, this must have been something she'd been singing with them at performances. It's possible that Hines broke up his band right after this session, downsizing to a quintet. The song itself remained unreleased until a 1962 Earl Hines LP.


On December 6, 1947, Melrose Colbert (with Clifton Smalls' Orchestra) recorded four tunes for brand-new Atlantic Records (at the studio of New York's WOR radio station): "Blues In The Dark", "Heart And Soul", "Teach Me Baby", and "You Taught Me To Love Again". The musicians on this session were: Clifton Smalls (piano/trombone), Thomas Crump (tenor saxophone), Bill Thompson (vibraphone), Ernest Ashley (guitar), Calvin Ponder (bass; husband of vocalist/pianist Martha Davis), and Gus Johnson (drums). All of them had been members of Hines' band and all are believed to have been on "Black And Blue".


A few days later, on December 11, 1947, Melrose recorded an additional four sides for Atlantic (at Fisher Studios), this time with Bennie Green's Band: "Take Me", "Without A Song", "I Could Make You Care", and "Good Place To Trade". Trombonist Bernard "Bennie" Green was another former member of Hines' band and had probably also been on the "Black And Blue" session.

(With the impending Musicians' Union ban approaching on January 1, 1948, Atlantic, along with most other record companies, was recording as many masters as possible, in order to have a stockpile of pre-strike masters to last them through the times ahead.)

Atlantic Records debuted in January 1948 with four releases, one of them by Melrose Colbert: "Blues In The Dark"/"Heart And Soul". The disc was reviewed on February 21, but Billboard considered her a "weak chirp" who "doesn't impress". On the other hand, Cash Box of the same date said: "Oh the pipes on this kid is enough to drive you frantic. Certainly destined to become a 'name' in the near future, chirp Melrose Colbert displays her gorgeous, soul-stirring vocal talent on this ever lovin' ballad. As torchy as you can possibly want it, 'Heart & Soul' as offered here should satisfy any phono fan, and especially those that love it done up royal blue. Utilizing a bag full of tricks in her tonsils, the thrush shows mellow thruout. Flip is another potential coin winner, with the dipsy 'Blues In The Dark' peeking thru. Orchestral support by the Cliff Small crew rates heavy. Latch on to this cookie - it'll charm any phono."

In April 1948, Melrose was at the Village Vanguard (in Greenwich Village, Manhattan) with the Ram Ramirez Trio; they were held over into May. The Billboard review of the show on April 3, said, "... a blues singer with promise. ... Her costume isn't too good, exaggerating a plumpness that needs toning down. Her singing, however, is genuine and her feeling for a song is refreshing to listen to."


Kept in the can for nearly two years, two of the tunes recorded for Atlantic in December 1947 were finally released, on Atlantic's new Plaza subsidiary, in late September 1949: "Take Me"/"Without A Song". Reviewed on October 8, her delivery on "Take Me" was described as "stiff". "Without A Song" fared somewhat better: "Thrush gets more into the classic, displaying some feeling and a good ear."

Melrose was at the Baby Grand (Harlem) in October and November 1949, along with Big Al Sears and the recently-formed Jive Bombers.

She was part of the January 1950 show at Gamby's (Baltimore), along with dancer/MC Eddie Crawford. On March 10, she was in a "mammoth" benefit show, for the Claremont Community Center, held at P.S. 55 in the Bronx. Among others appearing were W.C. Handy, Nipsey Russell, Eddie "Lockjaw" Davis, Blue Lu Elliot, Frank Culley, Willie Bryant, and the James Quintet. (Actually, it sounds pretty "mammoth" after all.)

After ten years of marriage, Melrose and Ray Nance were divorced in 1950, having had no children, as far as I can tell.

By October 1953, she'd given up singing and was a secretary. In August 1954, she'd become the switchboard operator at the Hotel Theresa in Harlem, while singing at local venues on weekends. She was due to open her new act in Montreal on December 15, 1954, but I don't know if it ever happened.


Her last known recordings were "Ain't Gonna Waste No Tears On You"/"Life Is Too Short". They were released, probably early in 1955, on Cadillac, a New York label, owned by Jerry Harris and Graham Prince. On these, she's backed up by a group called the Middletones, about which nothing is known.

The rest is silence. Somewhere along the way, she married John Williams, Jr. (March 13, 1908 to Oct 23, 1998), but because it's a fairly common name, I'm not sure who he was. There were some musicians (piano, baritone sax, bass) with that name and there's one in the 1940 New York census who's listed as an "entertainer"; it could be any of those, or none of them.

The last mention of Melrose in print (other than some 1950s Manhattan phone books) was in the November 10, 1985 issue of the Ocala Star-Banner. It said that Melrose Colbert Williams "now of New York City" was a guest of a former high school classmate ("Class of '37"). "Melrose was showered with gifts and they had fun re-hashing their high school experiences." A couple of her old teachers, and even her former principal showed up. (She'd graduated nearly 50 years before; how old were these people?) While clearly someone chosen to be remembered, she had totally given up her stage career and was now an adult reading teacher.

Melrose C. Williams died, aged 90, in Fort Lauderdale, Florida, on April 9, 2008.

It's difficult to sum up the career of Melrose Colbert. There were many blurbs written about her, mostly ridiculously glowing reports by press agents. The few objective reviews of her performances were favorable, however reviews of her records tended not to be. Personally, I like "Black And Blue" and "Sweet Thing", but there's nothing particularly distinctive about the rest of the recordings. My feeling is that her stage presence probably made up for lackluster record session arrangements. In spite of all my digging, however, she remains a mostly elusive figure.


Special thanks to Guy Rawlings, Noal Cohen, Anthony Barnett, Dan Kochakian, Peter Grendysa, Victor Pearlin, and Robert Campbell.




DISCOGRAPHY
SUNRISE
Black And Blue (with Earl "Fatha" Hines) - recorded November 1947; unreleased until 1962 (see below).

ARISTOCRAT (Jump Jackson & His Ork - vocal by Melrose Colbert)
401A Sweet Thing/[Not Now Baby (vocal by Benny Kelly)] - 9/47
402B My Greatest Mistake/[Hey Pretty Mama (vocal by Benny Kelly)] - 11/47

ATLANTIC (Melrose Colbert, with Clifton Smalls and His Orchestra)
853 Blues In The Dark/Heart And Soul - 1/48

PLAZA (Atlantic subsidiary - Melrose Colbert, with Bennie Green's Band)
5503 Take Me/Without A Song - 9/49 (recorded December 1947)

UNRELEASED ATLANTIC
Teach Me Baby (recorded December 6, 1947)
You Taught Me To Love Again (recorded December 6, 1947)
I Could Make You Care (recorded December 11, 1947)
Good Place To Trade (recorded December 11, 1947)

CADILLAC (Melrose Colbert & Middletones)
156 Ain't Gonna Waste No Tears On You/Life Is Too Short - early 55

PICKWICK INTERNATIONAL (English company)
PR 127 Earl "Fatha" Hines and his Orchestra - 1962
Contains the 1947 "Black And Blue" cut.




Unca Marvy's Home Page
More Articles