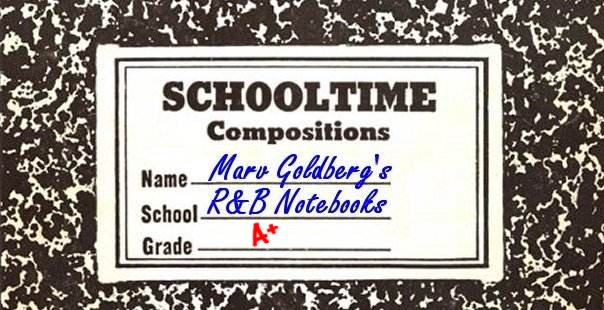 Martha Davis
By Marv Goldberg

© 2020 by Marv Goldberg

I'm not a musician. Among the hundreds of instruments I can't play is the piano. But if you ask me what the attributes of a great piano player are, one of the first I'd think of is long slender fingers. However, Martha Davis, who (in my estimation) is a whole lot better than a great piano player, had stubby ones: short and thick.

Martha claimed to have been tutored by Fats Waller, although I can't find any evidence that they actually ever met. (He did occasionally play Chicago in 1941-2, so it's possible.) But she certainly was influenced by him, keeping up a patter with the audience while burning up the keys. Like Waller, she also had an infectious personality that resonated with her listeners. Martha Davis was not only a singer and pianist, she was an Entertainer (definitely with an upper case "E").





Marthesta Faye Robertson was born on December 14, 1917, in Wichita, Kansas. She was the only child of Alabama-born Morgan Robertson (1887-1952; variously, a house painter, a paper hanger, and a farmer) and Kansas-born Pearle Elizabeth Groomer (1884-1968).

Her first mention has little to do with the entertainment world. On June 5, 1919, little Marthesta Robertson was named as one of dozens of children given a free physical examination at the Baby Clinic at Wichita's City Hall. This would, said the Wichita Beacon of that date, "... enable the parents to bring their children up better and stronger girls and boys."

When she was enumerated in the 1925 Kansas census, her father was a painter and paper hanger in Wichita. He was still a Wichita painter in the 1930 census when Marthesta was 12 and not yet showing signs of greatness (at least not so the census-taker mentioned).

The Negro Star (a Wichita newspaper) mentioned her name in conjunction with some 1933 piano recitals. While I can't document this, a later account said that she played with the Harlem Aristocrats during her high school days in Wichita. There was a group by that name active in Kansas in 1934, but no members were named.

The January 4, 1934 Oklahoma City Black Dispatch talked about the Christmas party given by the Mothers' Club. "Music was furnished by Miss Marthesta Robertson". A couple of months later, she provided music during a church dinner.

At some point in 1935, Marthesta decided to move to Chicago, some 700 miles away (although her parents would continue to live in Kansas). We know she relocated to pursue a musical career, since this appeared in the September 21, 1935 Chicago Defender. It was in a little, mostly incomprehensible, blurb about Wichita drummer Howard Marton [sic; should be "Howson Howard Martin"], leader of a band called (it looks like) the Harlem Righticrats, who were playing in Chicago, but going back home: "Marthesta Roberson [sic], piano kicker, his running mate, also of the same city, will make the Windy City her home. Don't worry, Gate, we'll show her around and how! Her address is 5920 Calumet."

What she did do was get married. On January 4, 1937, Marthesta Faye Robertson married Paul Wilson Davis in Chicago. Born in Tacoma, Washington, Davis had a somewhat odd career path, which we'll get to shortly.

The August 14, 1938 Chicago Tribune names Marthesta Robertson as one of the contraltos in the combined Wabash Avenue YMCA and NYA (National Youth Administration) chorus, containing 53 members. They were giving a concert on that day in a place called Dan Ryan Woods, presenting religious and semi-classical selections. Strangely, she was called "Robertson" although she'd married Paul Davis a year and a half before. This is the last appearance, in print, of "Marthesta Robertson", except when local papers noted that she'd returned home to visit her parents. From now on, she'd usually be called "Martha Davis" (although there'd still be one or two references to "Marthesta Davis").

On September 4, 1939, Marthesta gave birth to a stillborn son.

In the 1940 census, Paul Davis said he was a clerk in an attorney's office; Martha had no occupation. Therefore, unless he was holding her back, she hadn't yet embarked on her singing career.

Another child: Paul Wilson Davis, Jr., was born July 28, 1942 in Chicago. Later known as "Paul Davis Ponder", he died in 1994.

In October 1942, Paul Davis applied for a job as a waiter with the Northern Pacific Railroad. He gave an address in Portland, Oregon for himself, wife Martha, and son Paul, Jr.. We learn that he was born on March 22, 1918 in Spokane, Washington, although he attended Englewood High School (Chicago) starting in 1931.

The third page of the application gave his relevant work history: in 1939 he was a waiter at Chicago's Palmer House, laid off for lack of work (remember that in the 1940 census, he said he was a clerk in a Chicago attorney's office; that wasn't mentioned). In September 1941, he was a waiter on the Santa Fe Railroad out of Los Angeles (seasonal work only); the next year, he was a waiter on the Union Pacific Railroad out of Portland, Oregon. His application was approved and, in November 1942, he was hired as a waiter on the Northern Pacific Railroad, to work out of Seattle, Washington.

However, Martha was soon back in Chicago, where she started at Elmer's Cocktail Lounge in January 1943, her first known booking. Another up-and-coming female pianist in Chicago at the time was Dorothy Donegan, who, from 1942 on, got rave reviews wherever she played. The January 30, 1943 Billboard said: "MARTHA DAVIS, colored pianist, has taken over the DOROTHY DONEGAN spot at Elmer's, Chicago." Dorothy had been there for seven months and, considering the fantastic reviews she'd gotten, someone must have thought that Martha Davis was just as good (hint: she was). It's strange, though, that I can't find a single prior engagement for Martha; she had to have appeared somewhere in order to have impressed the management of Elmer's.

[You'll see a lot of mentions of Dorothy Donegan. She was, without a doubt, an incredible pianist, but (at least in the one video I saw) showed none of Martha's personality.]

And Martha went on impressing. The February 6, 1943 Billboard had an article about Lou Lantos and Samuel Domsky, the owners of three bars in Philadelphia (Lou's Moravian, Lou's Chancellor, and Lou's Germantown). They'd come to Chicago to hire talent for their clubs and ended up giving six-week contracts to the Sharps And Flats, the 3 Bits Of Rhythm, Arthur Lee Simpkins, Jean Eldridge, the 3 Chocolate Musical Bars, and (of course) Martha Davis. Remember, this is during World War 2 and a lot of talent was needed to stay open around the clock so that war workers could be entertained.


She was first advertised on March 19, at Lou's Germantown, where she'd started that week. At the time, the Sharps & Flats and the 3 Bits Of Rhythm were at Lou's Moravian.

And then, Martha's father became famous. This was reported in the March 29, 1943 Iola, Kansas Register:


Morgan Robertson, who lives on what is known as the Groomer farm, 2 1/2 miles south of Shaw [Kansas], displayed in The Register office Saturday afternoon a Leghorn hen egg weighing half a pound. It was considerably larger than an ordinary duck egg, quite the most mammoth product of its kind ever shown in this office.

Mr. Robertson makes a specialty of raising fine White English Leghorn chickens and now has a flock of 190 from which he reaps a harvest of more than 1,000 eggs a week these days, At present egg prices, he is doing all right.

He suggested that the hen who laid the monster egg he was displaying Saturday had evidently been reading the war bond slogan: "You have done your bit, now do your best."

Mr. Robertson is a brother-in-law of Floyd Groomer of Iola and has promised to leave the egg at Mr. Groomer's residence, 414 South Oak, for the next week or ten days. Anyone who wishes to look at it may see it there.


The Groomers were Morgan's wife's relatives.


The April 3, 1943 Billboard reported: "MARTHA DAVIS, piano-vocal solo in from Chicago, making her Philadelphia bow at Lou's Chancellor Bar." That might have been an error on their part (or someone decided on a last-minute switch): on March 19 she was at Lou's Germantown Bar; she was still there on March 26. By April 2, she'd been switched over to Lou's Moravian, where she was advertised through July 2 (held over several times from her six-week run), although she was at Lou's Chancellor for a while in early May. Lou shuffled his acts around among his three clubs.

Billboard reviewed her Moravian act on May 8:


For sheer piano pleasantries this sepia miss goes a long way in sustaining interest. Her fingers flashing at the ivories, hitting 'em clean with her right hand and her left hand making the beats pronounced, Miss Davis expounds a commercial style of pianology designed for maximum appeal. With no limitations to her repertoire and no flaws to mar her technical proficiency at the keyboard, it's a continuous round of Steinwaying that sells big.

Employs an effective style in presenting the refrains, pounding out the first chorus in song style and then whipping it into a rhythmic frame for a second stanza. And has a fine conception of rhythmic qualities that makes the listening all the more inviting. Adds some husky voice to the jive ditties but it's her piano magic that makes for the selling, with an ingratiating personality that puts her heavy on the plus side.


By June 25, the 3 Bits Of Rhythm had been replaced by the Counts And The Countess at the Moravian, but Martha was still there.


It's possible that Lou's bars closed for part of the summer, because the July 30 Philadelphia Inquirer said "Martha Davis will begin a return engagement Monday [August 2] at Lou's Moravian Bar, 1507 Moravian st., where Bon Bon [Tunnell] highlights the Friday and Saturday shows. Also in the line-up are the Grooveneers and Ray Stokes." She and the Grooveneers were advertised through October 29, when the Grooveneers were switched to Lou's Chancellor (and were replaced by the Piccadilly Pipers). At the same time, Lou's Germantown had Daisy Mae & Her Hep Cats.

The Billboard 1943 Yearbook (published in September 1943) had this to say about her:


Martha Davis, colored pianist, has developed a Midwest reputation within the past year which has reverberated as far as Philadelphia, where it resulted in a long run at Lou's Moravian Bar. She has been there for seven consecutive months and will remain until Christmas. This Queen of the Ivories originally got her break at Elmer's, Chicago. When Dorothy Donegan, the boogie-woogie pianist, left Elmer's, she replaced her in her evening spot where she remained for several months. Managed by Phil Shelley, Chicago.


However, she wasn't at Elmer's for more than two months before appearing at Lou's in Philadelphia.

As promised in that Billboard blurb, Martha was gone from Lou's, Lou's, and Lou's by the end of the year. As big a hit as she was in Philadelphia, I can't find any ads that say she ever played there again.

In fact, I don't know what she was doing for the next nine months. The next time we see her name is in the September 30, 1944 Billboard: "MARTHA DAVIS booked into the Taboo [Lounge; a club in Chicago]."

The 1944 Billboard Yearbook (also from September) had a blurb about her:


The pianistic ability of this "Queen of the Ivories" has established herself as one of the outstanding cocktail entertainers in the Middle West. Since replacing Dorothy Donegan, boogie-woogie player at Elmer's Lounge, Chicago, over a year ago, where she played for several months, she has rapidly made a tremendous stride, securing a seven-month run at Doc's, Baltimore, in addition to a year's engagement at the Moravian Bar, Philadelphia. She recently returned to Chicago, taking the spotlight place at the new Taboo Lounge. Management by Phil Shelley, Chicago.


If she's doing so well, how come Phil Shelley couldn't afford to hire a press agent who understood English grammar? At least now we know where she'd been for most of 1944 (although I looked through a lot of Baltimore Afro-American issues and couldn't find any ads for a place called "Doc's").

I notice that we haven't heard of hubby Paul Wilson Davis for a while. In November 1944, when he filled out his draft registration card, he was back in Chicago, unemployed, with Martha named as his wife.

On November 28, 1944, Martha opened at Chicago's Club Silhouette.

And then, an uproar. Remember that Phil Shelley was her manager and booking agent. On February 15, 1945 he relocated from Chicago to Los Angeles. Possibly as a result of his pending move, he signed over all his talent, except for five acts, to the William Morris Agency. The only acts he kept were Maurice Rocco (standing pianist), Arthur Lee Simpkins (he of the near-operatic voice), the 3 Bits Of Rhythm, Joy Paige (a singer I'm not familiar with), and Martha Davis. The deal he made was that Morris got to book those five also, unless he, himself, personally booked them somewhere else.

Sounds simple enough, but it wasn't. The New York-based Stanford Zucker Agency (which would also book the Velvetones in a year's time [although Zucker himself told me that he didn't even remember them]), booked Martha into some unspecified Baltimore club. It wasn't Zucker's fault (nor Martha's); Zucker produced an authorization from Shelley that said the deal could go ahead. The Morris Agency wasn't amused.

Shelley told Billboard (May 19, 1945): "'A clause provides that Morris bookings in Maurice Rocco, Joy Paige, Three Bits Of Rhythm and Martha Davis are always subject to the approval of these respective artists.' In any case, he adds, Martha Davis couldn't get any action from the Morris office so she went to Zucker." In other words, it's time to blame someone else. I don't know how this all ended, but it doesn't really matter. A by-product of Shelley's move to Los Angeles is that Martha Davis moved there too.

It's possible that she divorced Paul Wilson Davis before relocating, but there are no online records of the divorce date.

According to the next item, Martha began performing in Hollywood, at an unspecified location, on September 16, 1945 (possibly the Florentine Gardens, although it was running a revue called "Parisian Nights" at the time and she wasn't listed in any write-ups).

The Negro Star (Wichita, Kansas) of January 18, 1946 said:


Marthesta Robertson, daughter of Mr. and Mrs. Morgan Robertson who is now known to the music world as Martha Davis, has been filling an engagement in Hollywood since Sept 16, 1945. Mrs. Davis who has been living in Chicago since leaving Wichita in 1936, is the mother of one son, Paul Wilson Davis, Jr., 3 1/2 years old. She has played return engagements in Philadelphia, Baltimore, Detroit and Chicago. The Playgoer, the magazine in the Theatre Florentine Gardens, Hollywood writes: "Martha Davis blends charm, personality and showmanship in her piano pleasantries, that gives her style the maximum of appeal. She adds some husky vocal harmonies to her jive ditties but her piano magic and ingratiating personality are outstanding and go far in putting her entertainment on the plus side. [It's tricky trying to decode the sentence that mentions the Florentine Gardens; it doesn't actually say she was performing there.]


The Negro Star of July 5, 1946 had this:


Filming in Hollywood for some time is Marthesta Robertson, known as "Martha Davis," daughter of Mr. and Mrs. Morgan Robertson of 1006 Ohio, visiting her parents [in Wichita] during her vacation period. She is accompanied by her junior son who is to get acquainted with his grandparents. As a child Marthesta was a music genius from a very early beginning. Marthesta has mounted some of the highest heights in the music world. Her friends here are delighted and are congratulating her for success attained.


I don't know what she might have been filming; she was only in one known movie and that was filmed in 1947. However, the fact that she was with her son and not her husband, indicates to me that she and Paul were either divorced or separated by July 1946.

Another blurb from the same paper and date:


Mr. and Mrs. Morgan Robertson, of 1061 Ohio, are delighted to have their daughter, Marthesta, and little grandson from the west coast, here for a visit. Going from California to Michigan by plane, there she picked up her Cadillac and motored to Wichita for her vacation. [What was her car doing in Michigan? I have no idea. Nor do I have an idea which address for her parents was correct; fortunately, it doesn't matter.]


The July 20, 1946 Billboard said that she'd be going into actor Tom Breneman's club in Hollywood, but it didn't give a date. The only Breneman ad I could find was from August 3, but she was gone by then.


She was gone because she'd transferred to Larry Potter's Supper Club. The August 31 Billboard announced that Arthur Blake had come to Potter's on the 28th and that Martha Davis was held over.


As long as she was in Los Angeles, why not record? Sometime in either July or August 1946, she waxed four tunes for the Urban label. (Note that most sources say they were recorded in New York, but the label itself says Hollywood and that's where she was at the time.) The songs were: "Martha Boogie" (an instrumental), "Why Am I", "The Be-Bop Bounce", and "I'm Fer It". When released, they were as "Martha Davis And Her Torrid Trio" (presumably studio musicians, but not otherwise identified).


Urban released all four sides in August: "Martha Boogie", backed with "Why Am I" and "The Be-Bop Bounce", coupled with "I'm Fer It".


On September 9, 1946, Billboard reviewed the show at Larry Potter's. Of Martha Davis, they said: "Martha Davis does well, but her Harlemese chants and groovy keyboard knuckling are out of place with a non-hep crowd." A reasonable claim, but they'd be proven wrong time after time.

By the end of September, Martha had moved to Billy Berg's Hollywood Club. She shared billing with Frankie Laine (who hadn't yet hit it big with "That's My Desire") and the Trenier Twins. The show was reviewed in the November 9 Billboard: "Pianist-thrush Martha Davis, red hot mama, pleases with ivory tickling and vocalizing. Primarily a cocktail entertainer [that is, small clubs], Miss Davis should have no trouble making the grade as a featured act."

There was another Urban session held in Los Angeles, probably in November 1946 (date unknown, but a November 16 blurb in Billboard said that she was going to cut "Waiting For The Postman's Ring" [sic] for Urban). Her next four songs were: "Can't Be Bothered", "Lovin' Blues", "It's Time For The Postman's Ring", and "The Same Old Boogie" (a song written and also recorded by Betty Hall Jones, although Betty pronounces it the standard way - BUH-gie, while Martha says BOO-gie). This time, the artist credit was "Martha Davis With The Esquires": Leo Blevins (guitar), Buzz Johnson (bass), and Charles Gray (drums).


Urban released all four songs by the end of 1946: "Can't Be Bothered", backed with "Lovin' Blues" and "It's Time For The Postman's Ring", backed with "The Same Old Boogie". On "Lovin' Blues", you can hear one of the musicians making some unintelligible comments in the background. They all do some call and response in "The Same Old Boogie".

On January 30, 1947. Martha was one of the acts at a March Of Dimes benefit. Others who participated were Dinah Shore, Ginny Sims, Betty Hutton, Cass Daley, Phil Harris, Hoagy Carmichael, Johnny Mercer, Jerry Colonna, Leo Carillo, Roy Rogers, Tex Ritter, Kay Kyser, Charlie Spivak, Jo Stafford, Frank Sinatra, Margaret Whiting, Dick Haymes, Peggy Lee, Herb Jeffries. Connie Haines, Anita O'Day, the Pied Pipers, the Merry Macs, Jack "Open The Door, Richard" McVea, Edgar Hayes' Stardusters, and of course, "many other acts" (my personal favorites). Actually, Martha did a lot of benefits and I'm not going to list many of them.

Some more recording. This time a February 1947 session for Jewel Records, also in Los Angeles. The four songs were "Bread And Gravy", "Little White Lies", "When I Say Goodbye", and "Sarah, Sarah". The musicians (probably brought in for the session) were: Calvin Ponder (bass), Lee Young (drums), and Ralph Williams (guitar); he's the same Ralph Williams who'd join the Orioles in 1951. (Calvin Ponder and Ralph Williams, along with pianist Alfred Williams, had been the 3 Dudes in Chicago in 1943.)

"Little White Lies" was an oldie, harking back to 1930; Martha's version wouldn't be released until about a year later, by which time others had recorded it. "Bread And Gravy" was a Hoagy Carmichael song. It's one of my favorites, although she slurs the word "gravy" the first time she sings it.


Jewel released "When I Say Goodbye" and "Sarah, Sarah" around May 1947. They were reviewed in the June 14 Billboard:


Surrounding herself with bass, guitar and drum, Martha Davis knuckles the Steinway accompaniment to her meaningful voicing of When I Say Goodbye. Other side is a novelty rhythm ditty using rapid repetition of "she sits and shines and shines and sits" as lyrics. Nothing to get excited on this one. [I'm surprised they didn't get excited over her piano playing.] May snare loose change."


Get used to mediocre reviews of her records which offset the raves she received for her live act.

By July, Martha was appearing at the Circus Room of Los Angeles' Ambassador Hotel.


Around August 1947, two of the Urban cuts ("The Be-Bop Bounce" and "I'm Fer It") were released on the United Artist label. (See my Fluffy Hunter article for the United Artist story.)



By September, Martha was appearing at the Chi Chi in Hollywood. This was followed, in October, by an engagement at Sardi's, also in Hollywood.



In late 1947, Martha filmed a sequence for the Monogram movie Smart Politics (released in January 1948). This was the next to last in a series of seven Teenage Student movies (from 1946-1948) that starred Freddie Stewart, June Preisser, Noel Neill, and Frankie Darro. Each of the films had at least one famous musical act: Junior Prom (Harry The Hipster), Freddie Steps Out (Charlie Barnett), High School Hero (Freddie Slack, Jan Savitt), Vacation Days (Spade Cooley), Sarge Goes To College (Russ Morgan, Jack McVea), Smart Politics (Gene Krupa, Martha Davis), and Campus Sleuth (Bobby Sherwood, Little Miss Cornshucks). Martha Davis plays the "singer" and does "Kitchen Blues".

And then, Martha Davis signed with Decca Records, one of the largest recording companies in the world. The second "Petrillo Ban", forbidding union musicians to record, was due to start on January 1, 1948 and companies were furiously "stockpiling" recordings. Martha would have four December sessions, all held in Los Angeles.

The first took place on December 8, 1947, when she recorded two songs as duets with Decca's top black artist, Louis Jordan: "You're On The Right Track, Baby" and "Daddy-O" (a song from the movie A Song Is Born).

The next day, she recorded a single tune, "Cincinnati".

The December 13 Cash Box noted her Decca signing (a one-year deal), along with Bob Carroll, who had been a vocalist with Jimmy Dorsey.

Another session was held on December 16, at which she recorded "Ooh-Wee" and "Honey, Honey, Honey".

In her last Decca session, on December 26, she waxed "Kitchen Blues", "Trouble Is A Man", and "I Ain't Gettin' Any Younger (I Ain't Gonna Wait Too Long)".


"Trouble Is A Man" was recorded by several artists, including Peggy Lee and Sarah Vaughan. There's an ad from January 24, 1948 that lists a half dozen of them (including Martha), but it says that the song was "Recorded by these great artists", not that any particular version was currently in release. In truth, Martha's version wouldn't be issued until March.


Before that, Decca released "Honey, Honey, Honey", backed with "Cincinnati" in February. This was followed by "Ooh-Wee" and "Trouble Is A Man" in March. Just to show that good things come in threes, Jewel woke up and released the year-old "Bread And Gravy" and "Little White Lies" in April. At the same time, Jewel re-released "When I Say Goodbye" and "Sarah, Sarah".


On April 6, 1948, Martha opened at Larry Potter's Supper Club again. So, in spite of the 1946 Billboard claim that she's "out of place with a non-hep crowd", Larry Potter's invited her back.

Billboard reviewed Jewel's re-release of "Sarah, Sarah" on April 17:


Sarah, Sarah (75): Miss Davis, now on Decca, sets a solid beat at the keys for her fine novelty singing on an amusing bit.

When I Say Goodbye (63): Weak ballad material but the gal really can sing and play.


The Cleveland Call And Post of May 15, 1948 reviewed "Bread And Gravy":


*** BREAD AND GRAVY This example of pattern in pure suggestive singing. [That's not even a coherent sentence; and they probably meant "patter".] Well done. *** LITTLE WHITE LIES: A new twist to a sentimental ditty. This chick is a novelty special is across [sic] between Ella Fitzgerald and Nellie Lutcher. [Another non-sentence.] Worthy of a turnover. [Also worthy of some proofreading. I bet they meant "...is a novelty specialist; a cross between..."]


Then, along came Billboard (May 29) to burst the bubble:


Little White Lies (65): Martha tries too hard for get-off effects on this oldie. Instrumental work is tasty.

Bread And Gravy (60): Chirping is more relaxed and natural, as is Martha's 88-ing. But the quasi-blues tune is lots of nothing.


On that date, her version of "Little White Lies" was #4 in Chicago. It rose to become the #11 Most-Played Juke Box Race Record the week of July 17, 1948.


In September, Decca issued Martha's two duets with Louis Jordan: "You're On The Right Track, Baby" and "Daddy-O".


With Paul Wilson Davis left behind in the dust, Martha (as Marthesta Faye Davis) married bassist Calvin Ponder on September 14, 1948 in Los Angeles. The California Eagle of September 16 reported: "Martha Davis, the swing star, became the bride of Calvin Ponder Tuesday evng. [the 14th], over on 3rd Ave. He formerly toy'd with the Bass Viol in the Earl Hines ork." I'm sure you'll remember that Calvin Ponder had been the bassist on her Jewel recordings back in February 1947. (Try to ignore all the sources that say Martha and Calvin married in 1939.) This would turn out to be momentous.

So who was Calvin Ponder? His November 1940 draft registration said that he was born on October 17, 1917 in Chicago. However, he wasn't. In the 1930 census, when he was living in St. Louis, he was enumerated as having been born in Mississippi; his California death record backs this up.


Although I guess he did, I can't find an instance of him playing with Earl Hines before this (he would in the future). By March 1945 he'd joined Cleveland Nickerson's group, originally called the Music Makers; soon to become the Ali Baba trio. Nickerson played the accordion, Mike McKendrick the guitar, and Calvin the bass. By the time they played Los Angeles' Florentine Gardens in December 1945, the name change had taken place. While they never recorded, the Ali Baba Trio made four Soundies in February 1946:

E-Bob-O-Lee-Bop - released March 25, 1946
Patience And Fortitude - with Valaida Snow - released April 8, 1946
Your Feet's Too Big - released May 6, 1946
If You Only Knew - with Valaida Snow - released July 8, 1946

By September 1948 at the latest, Calvin Ponder had left the Ali Baba Trio; he'd soon be appearing with Martha at the Million Dollar Theater in Los Angeles (as part of "Martha Davis and Revue"). The September 18 Billboard said: "Martha Davis set for one week at Million Dollar Theater, L. A., beginning October 5." The October 7 California Eagle had this: "Another shame-on-you-deal if you missed Martha Davis (Mrs. Calvin I-play-bass Ponder) at the Million Dollar. She's still there too. I heard from many she's the newest thing on the horizon, and incidentally that's my guess too. Her latest disc with Louie Jordan is the end, you can believe that!" Note that Martha would play very few "standard black venues" over the years; this was one of them.

Billboard reviewed the Louis Jordan duets in their October 9, 1948 edition:


Daddy-O (82): Departure from the usual Jordan novelty format kicks as leader warbles a duet with the fine up-and-coming Davis thrush, with hip rhythm ballad. A strong vehicle.

You're On The Right Track Baby (74): Bluesy ballad done in boy-girl style doesn't pack interest of flip.


On October 16, Cash Box made it their "Race Disk O' The Week". "Daddy-O" ended up as a #7 national R&B hit.


November 1, 1948 found Martha the "guest soloist at the weekly Community Sing of Lafayette Center, held in the Lafayette Junior high school...." per the November 4 California Eagle. It continued: "Miss Davis received many ovations and requests for singing her latest recording, 'I Love You, Yes I Do,' [???] and an original torch number." Also appearing were the Cameron Sisters, the Vacio-Mexican Combo, and, on the list as a seeming afterthought, Charles Brown.

At the time, Martha was appearing at the Red Feather in Los Angeles. Billboard reviewed the show on November 6:


Martha Davis possesses a contagious warmth in her song selling and personality that seems to engulf the entire room. She knuckles her own ivory accompaniment as she takes both ballad and beat items in easy stride. She doesn't shout her lyrics but keeps her voice soothingly relaxed and pleasant to the ear. In style and treatment she reveals a measure of originality all her own.

Ringsiders liked her version of It's You Or No One, a rhythmically infectious treatment of Lady Be Good, and the Carmen Jones synco transposition of Habanera [I suppose that means something to pianists] revealed her keyboard talents. Her piano receives rhythm backing from the Dick Peterson band.


Owen Callin's "Record Rendezvous" syndicated column (in the [Phoenix] Arizona Republic of November 14) gave some "personal details":


Out at the Red Feather the other day Martha Davis was telling us about when she first started singing and playing the piano she drew down a two-week stand at some North Chicago night spot. It wasn't a "very hoity-toity" place she said, and she sat with her back to the customers and sang over her left shoulder.

"For a month after that I went around with my chin nudging my left shoulder," she chortled. "Boy what a stiff neck I had."


On December 9, Martha appeared with Louis Jordan at Riverside Park in Phoenix. Although she was called his "featured vocalist", this is the only appearance I could find that she made with him. I'm sure they sang their duets.

Martha was one of the acts that performed at the "California Eagle's Christmas Party For Deserving Boys" on December 25, 1948. Others you might recognize were Hadda Brooks, T-Bone Walker, Floyd Ray, Dorothy Donegan, Mabel Scott, Jimmy Witherspoon, and Joe Lucher.

And then, it was off to real fame and fortune. On January 4, 1949, she headed across the country to open at the Blue Angel (formerly the Kit Kat Club), at 152 East 55 Street in Manhattan. This was truly a watershed moment in her career. The Billboard review of January 15 said:


Month in and month out this room manages to come up with probably the most provocative acts seen anywhere in New York. Salaries are comparatively small here, but the showcasing [Herbert] Jacoby gives performers makes it a place where they are willing to take cuts to come in.

The topper on the show now is Martha Davis, who did quite a job on the Coast. Miss Davis is a strange combo of many Negro performers seen thru the years. She plays a hot piano reminiscent of Dorothy Donegan and Hazel Scott and looks like a cross between Nellie Lutcher and Rose Murphy but sings completely differently. At times her low tones on blues resemble Ethel Waters when she was in her prime. But over it all, Miss Davis radiates a charm and a personality that makes her individual. Her material consists of standards hypoed with special lyrics. The crowd loved it and her.


The January 22, 1949 Indianapolis Recorder had an article titled "New Pianist Is Hit In N.Y.". It read:


A new star, Miss Martha Davis, who plays the piano and sings, is proving to be New York's best new attraction. Miss Davis headlines the bill at the Blue Angel.

Of Miss Davis, critic John S. Wilson of the New York Star recently wrote: "As a pianist, Miss Davis is somewhere in the neighborhood of fantastic. She has tremendous dexterity, a remarkable sense of rhythm and a powerful and accurate left hand which she uses to make some well-known boogie-woogie themes seem fresh and gay.

"Her singing is done in a light and pleasant voice which she uses with equal effort on ballads and blues. Taken separately, either of her talents could put her in the better bracket of after-dark entertainers, but joined and complemented by her engaging personality, they make her one of the most delightful things on the current night club scene."


She would later credit Fats Waller for telling her to always keep her left hand working. Many seemingly good pianists had a weak left hand and used right-hand tricks to hide that fact. (One of those was Chico Marx.)

I don't know how long she was at the Blue Angel (this time). I would guess a month. Then, she returned to Los Angeles in time for the birth of her daughter, Calvina Evelyn Ponder in July. The Negro Star of August 19, 1949 said:


Mr and Mrs Calvin Ponder are the proud parents of a daughter, born July 13, 1949, to whom they have given the name Calvina Evelyn. They have recently purchased a lovely home in Los Angeles, California, and are expecting Master Paul Wilson Davis to arrive soon from Chicago, Illinois, where he has been living with an aunt, Mrs. Evelyn Sweatt [her mother's sister]. Mrs Ponder is the daughter of Mr. and Mrs. Morgan Robertson of 1061 Ohio Avenue.


Scatman Crothers later recalled (Jet; June 11, 1981): "In 1949 I worked the Bingo Club [actually Club Bingo], which is now the Sahara (in Las Vegas). I was starring on the bill with Martha Davis & Spouse." I'm always leery of recalled dates, but he was close: it was actually sometime in 1950. Unfortunately, there are few advertisements for Las Vegas shows available to me.


On March 10, 1950, Martha opened at the Surf Club in Los Angeles, replacing pianist Art Tatum. She'd be there through April 6, when Tatum returned.

Then, it was up to Spokane, Washington, where she appeared at the Cougar Club in April. This was another watershed moment, as you'll soon see. The Spokane Chronicle of April 12 said:


The Cougar club has Martha Davis, a robust pianist and singer whose smile and personality are sure-fire in the entertainment world. A recording artist, she has a contagious warmth and a polished showmanship that will take the measure of any audience.

She's no mere jive artist. She goes from the Grieg concerto to "Dearie" with an ease possible for only the skilled pianist and singer. A student of music since she was 7 years old, she has a fine classical background which is revealed in her versatility.

Her accompanist, equally accomplished as a musician, is Calvin Ponder, who plays the bass viol.

One of her best recordings is "Trouble Is A Man." A Chicago girl, she hit the high spots in New York, now hails from Hollywood.


Did you catch it? This is the first time husband Calvin Ponder is mentioned as appearing with her. He may have been part of her act since their 1948 marriage, but he was never mentioned before.

On June 9, Martha started again at the Surf Club, replacing Hadda Brooks. She'd be there for eight weeks, closing on August 4.


In September 1950, Decca released "Kitchen Blues" and "I Ain't Gettin' Any Younger (I Ain't Gonna Wait Too Long)", two tunes that Martha had recorded for them back in December 1947. The October 12 Billboard rated them:


I Ain't Gettin' Any Younger (67): Thrush does a light, comic-novelty blues much in the manner of Julia Lee. Piano and rhythm keep the beat.

Kitchen Blues (58): Miss Davis does a slow, inconsequential blues engagingly. [Am I supposed to feel bad that I really like this tune?]


An article in the November 18 Billboard told how the old Majestic label was being reactivated. One of its artists would be Martha Davis. Actually, all they did was reissue her last Urban record that month: "It's Time For The Postman's Ring" and "The Same Old Boogie". (At least it was in a November Majestic ad, I've never seen the record.)

And then it was back to Decca. On February 13, 1951, Martha recorded two songs for Decca's Coral subsidiary in Los Angeles: "Would I Love You (Love You, Love You)" and "Get Out Those Old Records" (one of those nostalgia pieces that flourished in the years following World War 2); on it she sang a duet with herself.


Before these were released, Savoy Records reissued all of her Jewel recordings, in February, on their Acorn subsidiary.



Coral put out "Would I Love You (Love You, Love You)" and "Get Out Those Old Records" in March 1951. "Would I Love You (Love You, Love You)" was the #5 record in Los Angeles, but only charted for the week of April 7 (although it did better than the Orioles' version). The song itself was a big hit for both Patti Page and Doris Day.


Another new venture: in early 1951, the Martha Davis Trio (Martha, Calvin, and an unidentified drummer) made five Snader Telescriptions in Los Angeles.

Per Mark Cantor of Celluloid Improvisations:


Snader Telescriptions were short musical films, 1950-52, produced in LA and intended for distribution to television stations during this period. They were used as both stand-alone material, to fill up a few minutes free here and there, or as parts of longer programs, with each Snader introduced by a DJ. They were produced using a system close to a pyramid structure and they went out of business in 1952-53. The shorts were sold to Studio Telescriptions back east. They were reissued as television pieces, later integrated into the Showtime At The Apollo series. [Also, all five were packaged as "Martha Davis Trio Telescriptions".]


Four of these Snaders found their way into the "Showtime At The Apollo" series (the episode name is in parentheses):

"Just Goodbye" (in "Stars Over Harlem")
"Vip-i-ty Vip-i-ty Vop" (in "Showtime In Harlem")
"Martha's Boogie" (in "Beale Street Revue")
"We Just Couldn't Say Goodbye" (in "All Star Revue")
"I'll Remember April" (not in the "Showtime At The Apollo" series).

Two of them ("Just Goodbye" and "Vip-i-ty Vip-i-ty Vop" were put into two feature movies (that were a collection of filmed clips from the "Showtime At The Apollo" series): "Rhythm & Blues Revue" and "Rock & Roll Revue", respectively. (If you see the painfully-unfunny Willie Bryant "watching" the act from the side of the stage, it's actually a Snader, not something filmed for the series. Also, NONE of the clips were actually made at the Apollo Theater; it was just a good name to use. The irony is that Martha Davis never played the Apollo.)

The March 30, 1951 Negro Star had this:


Martha Davis (Marthesta Robertson to all Wichitans), her husband Calvin Ponder and daughter, Calvina arrived at 1061 Ohio Avenue, to spend a few hours with her mother. They were enroute to New York City, where they open a return engagement at the Blue Angel on March 26th. They left their home in Los Angeles, Tuesday morning at 4:00, and arrived in Wichita at 6:30 p.m. and that was Cadillac time.


It's somewhat confusing as to whether Martha actually opened on March 26; her name isn't mentioned in a Blue Angel ad until April 5. However, that ad said Alice Pearce opened that night. Other acts, including Martha, were in the ad, but it's unclear if all of them started on April 5 or if they were holdovers.

However, she was there. The show was reviewed in the April 21 Billboard: "Martha Davis, last caught here four-five years ago [it was actually two], has improved considerably. Her piano-voice routine is ideal for small rooms, whether she does standards or specials. Her tongue twister, Susie, is a natural for yocks." Note that he said "Susie", instead of "Sarah, Sarah". Since this was reported on more than one occasion, my feeling is that, when she sang the song in person, she used "Susie", not "Sarah".


While she was in New York, she did some more recording for Coral (on May 10, 1951): "Experience", "How Could Anything So Good Be Bad", "You're The Doctor", and "Player Piano Boogie". (Regardless of what you may read, this is the only session she did in New York up to now.) Coral issued "You're The Doctor" and "Player Piano Boogie" in May and they were reviewed in the June 9 Billboard:


You're The Doctor (70): Thrush gets off a light little novelty item pleasantly, backed by piano and rhythm.

Player Piano Boogie (83): Driving boogie woogie novelty blues features a funky-sounding piano and driving rhythm in back of Miss Davis' hard-hitting chanting. This one could break thru.


The June 22, 1951 Negro Star had this:


Mr. and Mrs. Calvin Ponder and baby returning from a nine week show engagement in New York City, at the Blue Angel theater, (who on stage is known as Martha Davis), stopped over seeing her mother, Mrs. Pearl Robertson. They were enroute to their home in Los Angeles.


Boy, did they need a proofreader! [It's strange that they didn't mention Martha's father, who was still alive.]

Coral issued "Experience" and "How Could Anything So Good Be Bad" in July 1951. They were reviewed in the July 28 Billboard and the August 4 Cash Box:


Experience (BB; 71): Miss Davis shows promise with a voice reminiscent of Julia Lee on this light, choppy philosophical novelty.

How Could Anything So Good Be Bad (BB; 66): Thrush does a slow, teasing job on a coy little novelty ballad.

(CB; no ratings): Martha Davis has a pair of good sides working for her on this new waxing. Each end finds Martha dishing out some fine talkative vocals that really show her to good advantage. A piano backing helps create the blues effect needed for both lids. Ops oughta listen in.


Back in Los Angeles, Martha had another Coral session, this one on December 10, 1951: "Marshmallow Moon", "What Good Am I Without You", "No Deposit, No Return", and "What's Become Of You". "Marshmallow Moon" was from the Paramount movie Aaron Slick From Punkin Crick.


Coral released "Marshmallow Moon" in January 1952 (some weeks after the 4 Knights' version); the flip was "What Good Am I Without You". They were reviewed in the January 19 issues of both Billboard and Cash Box:


Marshmallow Moon (BB; 68): A warm interpretation by the thrush of a new movie ditty. Ork backing is pleasant.

What Good Am I Without You? (BB; 62): The chanter's vocal is capable, but the tune doesn't go anywhere. Ork plays it quietly.

(CB; no ratings): Martha Davis belts out a bluesy rendition to a pretty ballad on the first half. Martha's vocal makes this slow number come out ok. The bottom disk is a slow novelty thing that Martha once again does a fine job on. Both lids are backed fittingly and ops would play it smart if they took a peek here.


On April 13, she was part of an Easter Parade benefit for the St. Augustine West View Hospital fund drive. You might recognize the names of some others taking part: Bob Hope, Bing Crosby, Harpo Marx, Jack Benny, Jerry Colonna, Tony Martin, George Burns, Gracie Allen, Dean Martin, Jerry Lewis, Louise Beavers, the Firehouse Five Plus Two, Scatman Crothers, and Donald O'Conner.

On, May 14, 1952, in Hollywood, she was part of some AFRS Jubilee recordings (made for U.S. servicemen). Her two songs were "Vip-i-ty Vip-i-ty Vop" and "Love You Like Mad". She was accompanied by Calvin Ponder on bass and an unidentified drummer.


At the beginning of October 1952, she was at the Captain's Table in Los Angeles.


Coral released "No Deposit, No Return" and "What's Become Of You" in November. They were reviewed in the November 11, 1952 Billboard:


No Deposit, No Return (76): When it comes to love, she's like a one-way bottle, warbles Miss Davis engagingly here. She's supported ably by the ork in a side that should please jocks and earn many a juke nickel.

What's Become Of You (73): The sultry-voiced thrush hands the torchy ballad a fresh reading. Arrangement has a steady and penetrating beat that boosts listenability. Side could go pop as well.


On February 3, 1953, "Martha Davis and Spouse" opened at Charley Foy's Supper Club in Los Angeles. While Calvin Ponder had been appearing with her for some time, this is the first mention I could find of the phrase that would be used for the rest of their career. Jumping ahead a bit, Calvin explained its origin in the Minneapolis Star (June 12, 1959):


We decided that if our marriage was going to work out, I couldn't be performing in Hollywood while Martha was playing the piano in New York. We decided the only thing was to work together.

Our problem was that Martha had worked eight years as a single and had a name established. We were afraid that if we changed the name of her act, people would think we were new. Finally, she came up with Spouse and it's worked out well.


On May 5, they started at the Saddle & Sirloin in Bakersfield, California. June 1953 found them at Zucca's Continental Restaurant in Los Angeles.

They were on Dude Martin's TV show (KTTV) on September 23 to sing a new song: "Is My Heart To Blame". Four nights later, they returned to the Captain's Table; they were still there a month later.


By early January 1954, MD&S (Martha Davis & Spouse) were at the Topper Club in Los Angeles.



In mid-March, they were back at the Blue Angel in Manhattan, along with Orson Bean, Marjane, and Felicia Sanders. They started as part of the floor show, and afterwards, they were moved into the Blue Angel's lounge from 2:00 AM until 4:00 AM. This may seem like a terrible time to be on, but consider that the Blue Angel wasn't a dive where out-of-work people could sit around and get drunk. This was a high-class establishment and the clientele at that time of the morning was both theater folk and the well-to-do.

Billboard reviewed their show on April 3, 1954:


Two new acts here have again put the club into the category of "among the best shows in town." The two acts are Marjane, French songstress, and Martha Davis, piano-voice who works with her husband, Calvin Ponder, billed as "Spouse".

Martha Davis, a standard West Coast item is a refreshing addition to the show. Miss Davis looks and works somewhat like Rose Murphy, but has added punch thru a belting rather than a sotto voce style.

Occasionally her style reminds one of Victor Borge when she plays the piano (two tunes simultaneously) giving tongue in cheek interpretations at the same time. [Kids, don't try this at home!] Basically, however, it is her attack on standards and specials, plus the duets with "Spouse" (he doubles on bass), which gets the giggles. Both people are rare performers. They know how to work and how to handle audiences. However, Miss Davis' tongue twisting "Susie Sips the Schlitz" number verges on dangerous ground, particularly when she asks the audience to join in. It doesn't take any great imagination to figure what an audience out for a good time can do with the words.


Interestingly, after they praised Marjane by name, they went on to say absolutely nothing about her.

Syndicated columnist Dorothy Kilgallen said, in her April 13 column: "The current show at the Blue Angel has nothing but good acts - no wonder they do turnaway business - but don't miss rollicking Martha Davis and her bass-playing husband, who answers to the marvelous name of Calvin Ponder."


The May 5, 1954 New York Post review of the Blue Angel show had this to say: "The show gets into local ground with the bubbling, good natured Martha Davis, a rotund singer-pianist. She delights the audiences with her off-the-cuff versions of' 'Ma, He's Making Eyes At Me' and 'After You've Gone.' She teams in several songs with her husband, bass player Calvin Ponder, to whom she refers as 'Spouse.' Together they do 'Darktown Strutters Ball' and 'Have You Ever Been Lonely?'"

The Friday, May 7, 1954 Boston Herald had this wonderful quote:


Martha Davis, the Blue Angel pianist, says that if she diets she can't play well. Her husband and partner, Calvin Ponder, said: "She can only play a piano if she outweighs it."


They took a brief vacation in May, but were back at the Blue Angel at the end of June. The spent their "vacation" entertaining at Grossinger's Hotel in New York's Catskill Mountains.

The New York Age of June 19 said that we had a new TV program to look forward to:


The "Blue Angel," a weekly half-hour musical variety series reproducing the smart but informal atmosphere of the Blue Angel supper club on Manhattan's Eastside, makes its debut on the CBS television network on Tuesday, July 6.

Comedian Orson Bean will act as master of ceremonies on the shows, which will spotlight current Blue Angel attractions. This means that televiewers will get to see the sensational act of Martha Davis and Spouse, now featured in the cafe and the music bar. Robert Clary, French star of "New Faces," is the present headliner.


Of course, she was held over at the Blue Angel. On July 6, 1954, the Blue Angel TV show debuted as a summer replacement for Edward R. Murrow's "See It Now" (CBS, Tuesday, 10:30-11:00 PM). It starred Orson Bean, Polly Bergen, the Norman Paris Trio, and, of course, Martha Davis & Spouse. It ran through August 24, when "See It Now" returned, but the show was brought back for an additional month, from September 21 through October 12, at 8:30 PM.


The June 30 New York Daily News not only mentioned the upcoming TV show, but that MD&S had been signed for 13 weeks for Garry Moore's daytime TV show (a summer replacement for the Arthur Godfrey Show). Starting July 9, they'd appear every Friday. So now, MD&S could be seen on two different TV shows over the summer.

The Philadelphia Inquirer of July 12, 1954 talked about the act on the Blue Angel TV show: "There was Martha Davis, who plays an excellent jazz piano with a touch of incredible lightness and a personality that radiates. Her husband, who plays the bass, sings with her to make surely one of the most enjoyable acts to be witnessed in a great while."

The show's review in the July 17 New York Age added: "The indefatigable Martha, who combines the stagecraft of Ethel Waters, the comedy of Ethel Merman, and the piano magic of Hazel Scott, is a fitting foil for the dry humor of her mate Calvin, whose gymnastics on the bass (and gravel voice) are priceless."

Billboard gave it a somewhat restrained review it in their July 17 issue: "Martha Davis (piano) and Spouse (bass) both plus voice is one of the better man-wife teams around. Miss Davis' flair for comedy, plus her keen pianistics was quite listenable."

The same issue of Billboard also had this, titled "Davis & Spouse Just Too Busy":


Martha Davis and Spouse (her husband) were brought to the Blue Angel from the West Coast for four weeks. They were held over for four more. At the end of that period, they were looking forward to getting back home for a long visit.

But when the second four weeks ended, the couple were re-signed to go back to the Angel. In the meantime, they were hired for 13 weeks on the Garry Moore show; will do the Blue Angel TV shows and will do a shot for the Faye Emerson show. The result was that they gave up the hope of getting home for a visit and have brought their folks to New York instead.


The August 7, 1954 New York Age had this: "Author Truman Capote got composer Harold Arlen out of bed one night last week to visit the Blue Angel and hear the sensational Martha Davis and Spouse. As a result the act will be signed for Capote's 'House Of Flowers'." This was an upcoming Broadway musical, based on Capote's book of the same title. However, MD&S weren't listed in the cast when it opened on December 30 (possibly because they were back in Los Angeles then).

The New York Age (August 14) said: "Firmly established as a smash hit on the swank Blue Angel's stage every night, and winning new friends via their Friday morning spot on the Garry Moore television show, the California-based act of Martha Davis and Spouse is fast becoming one of the East's most popular entertainers. They score again Tuesday night [August 17] on their second visit to CBS-TV's 'Blue [Angel] Show', which they helped launch last month." This says that they weren't regulars on that show, but only occasional guests (I guess they had to sleep sometime.)

Billboard reviewed the Blue Angel club show in their August 21 issue: "Martha Davis and her husband, billed simply as 'Spouse,' long-time holdovers here, continue to be one of the finest piano-bass and vocal comedy teams in the business. Their work onstage receives enthusiastic responses; their work in the outer lounge (after the regular show) draws intimate huddles of aficionados."


And the September 8 Daily News added: "Martha went to the Angel for a four weeks' engagement, has been held over seven times." The October 2 New York Age had this: "Star of the lush Blue Angel show, Martha Davis (and Spouse) will headline the revue at the Rainbow Room, Rockefeller Center, this Saturday night, Oct. 2, on the occasion of the Urban League Guild's annual party."


Sometime after this, the Blue Angel gig was over for the year and the Ponders returned to Los Angeles. On December 30, 1954 Martha was at the Lincoln Theater in a benefit for Abie Robinson (whose name rings no bells whatever). Since she was joined by Fluffy Hunter, Arthur Lee Simpkins, Effie Smith, Sammy Davis, and Dorothy Dandridge, Abie must have been a Somebody.


Except for the occasional benefit, they weren't heard from again until October 1955, when they returned to New York to once again work on the Garry Moore daytime TV show each Friday. A New York Age blurb from October 15 said they'd spent the year, so far, in Los Angeles, as well as three months in Las Vegas. (Unfortunately, there are few Las Vegas ads available. However, she was on some kind of telethon show with actor Jeff Chandler and the Billy Williams Quartet that was broadcast, on May 24, on two Las Vegas TV stations: KLAS and KLRJ.)

AHA! I found the December 24, 1955 copy of Fabulous Las Vegas Magazine, which looked back at some of the highlights of the year, as printed in their various issues. Here are the two that dealt with MD&S:


April 9, 1955 - MARTHA DAVIS and SPOUSE were bringing a great deal of amusement to Sazerac Bar patrons at the SHOWBOAT HOTEL. They had just completed a thirty-six week run at Manhattan's BLUE ANGEL.

July 9, 1955 - SHOWBOAT HOTEL'S MARTHA DAVIS contracted pneumonia and was in a Los Angeles hospital. Subbing for her at the "Boat" was BUSTER HALLET and his group.


Of course, since they were back in New York, they had to be back at the Blue Angel. The October 10, 1955 Billboard said: "Return of Martha Davis and her slap-bass spouse is a certain Blue Angel crowd pleaser. When Miss Davis swings it to her own grand accompaniments and that virtuoso bull fiddle beats out the rhythm, you know you're listing to two top pros at work." The New York Age of October 29 added: "Martha Davis comes closer to being a female Fats Waller than anyone we have ever seen or heard."


MD&S were also featured on the WCBS-TV New Year's Eve show, which also had Dick Haymes and Mindy Carson.


They left the Blue Angel in February 1956 to spend 16 weeks in Las Vegas (said the February 11 New York Age): "The Blue Angel's good-bye party for Martha Davis & Spouse drew a lot of their old buddies including Vic Damone, Jill Corey, Barbara Bel Geddes, Burl Ives, Phyllis Hills, Teddi King, Gordon Jenkins, Julie Wilson, and [comedienne] Jorie Remus. Martha cried a little and Spouse (Calvin Ponder) shook hands all around. The husband-wife combo are off to Las Vegas for a 16-week stand."


As I said, I can't find any Las Vegas ads for them, but on May 10, they opened at the Riverside Hotel's Cocktail Lounge in Reno, Nevada. They were there for at least a month.



They were back in New York in time to open at the Blue Angel again on September 13, 1956. A few days later, comedian Martha Raye dropped in to join MD&S for a two hour songfest.


On September 22, 1956, they guested on the Perry Como Show. A surviving tape shows them backing Perry on "I'm Gonna Sit Right Down And Write Myself A Letter". However, since Perry walks in and says to them "that was just wonderful", they had to have sung something before that, but I can't find out what it was. Just four days later, they were guests on Steve Allen's "Tonight" show (yes, he was the host before Jack Paar took over); he had them back on November 4.

So did Perry Como (on November 24). Martha and Calvin sang "Life Is So Peculiar", after which Martha and Perry sang "Sittin' On Top Of The World".


"Rhythm And Blues Revue" (featuring Martha's "Just Goodbye" Snader) opened at the Apollo Theater on December 7, 1956. I don't think it had ever been shown there before (although it was already playing in December 1955). The other Snader collection, "Rock And Roll Revue" (with Martha's "Vip-i-ty Vip-i-ty Vop") had first been advertised in June 1955, but again doesn't seem to have been shown at the Apollo..

The December 28 New York Daily News said that MD&S would be at the Blue Angel through May 1957.


Dorothy Kilgallen's syndicated column (January 31, 1957) said:


Martha Davis and Spouse, headliners at the Blue Angel, are about to break the record held by Pearl Bailey and Evelyn Knight, who tied in first place for the honor of playing the longest single engagement at the strikingly successful supper club. Pearl and Evelyn both did 20-week stints, but Martha and Calvin, who start their 21st week in a couple of days, will stay on until May. Two of the club's other illustrious graduates, Harry Belafonte and Eartha Kitt, never topped the three-month mark."


Just so you can see what it was like, here's a review of the entire Blue Angel show, as it appeared in the February 5, 1957 New York Post:


For years we've been visiting the Blue Angel, at 152 E. 55th St., always rushing through the lounge to watch the show in the main room. The other night, we lingered in the lounge - and found out what we've been missing all those years.

The big, comfortable room changes its mood with the clock. In the early evening, it's a quiet cocktail spot with a solo pianist. During the dinner hour, it offers a relaxing atmosphere; in the early morning hours, it's a rollicking rendezvous that attracts the show business crowd.

Operations start promptly at 5:30 each afternoon, when the cocktail hour gets into full swing. From then till 7:30, all drinks are 50 cents, everything from Coke to Scotch - and if you know a better buy, let us hear from you. Pianist Alex Fogarty comes on duty at 6, playing request tunes and show numbers till 8:30.

You can order dinner in the lounge, too. [Since they were making me hungry, I omitted the menu entries.]

At 2 a.m., the mood of the room changes from one of quiet relaxation to bright, bouncy rhythm and Martha Davis and Spouse, plus the Jimmy Lyon trio move in from the main room to take over till closing.

The Lyon crew is one of the smoothest in the business, as we have been saying for a long time; it's gentle, non-jangling and fine listening.

Martha Davis and Spouse, who also head the big show in the main room, are breaking the club's record for long-running acts. Martha's the chubby, cheerful singer-pianist-comedienne who improvises her own hilarious asides. Spouse is Calvin Ponder, who gets into the act with his bass and his singing.

Incidentally, the show in the main room includes - in addition to Martha and Spouse - comic Orson Bean, Dorothy Loudon and singer Johnny Mathis.


On March 2, 1957, they were back on the Perry Como Show. However, Perry was on vacation and the guest host was Mickey Rooney. I don't know what they sang.


It's been a long time since Martha Davis did any recording. Now, she got a contract with ABC-Paramount Records. In March 1957, they issued an LP called (what else?) Martha Davis and Spouse. Presumably recorded in New York, it contained a dozen tunes from their act, including "Two Sleepy People", "I'm Gonna Sit Right Down And Write Myself A Letter", "Keepin' Out Of Mischief Now", "You're Getting To Be A Habit With Me", "The Surrey With The Fringe On Top", "Life Is So Peculiar", and "I Like The Likes Of You". Four of the tunes ("I'm Gonna Sit Right Down And Write Myself A Letter", "Umbrella Man", "Have You Ever Been Lonely", and "You're Getting To Be A Habit With Me") were also issued on an EP in March. Ten of the tunes were issued on two His Master's Voice EPs in the UK, but I don't have exact release dates.

While MD&S and Johnny Mathis were held over, the March 27 Daily News said that Dorothy Loudon was also added (funny, she was mentioned as being there in early February; possibly she had left and returned). However, the new act that would definitely get me to the club was Tom Lehrer. (And if you don't know who he is, stop reading this stuff now and wander over to YouTube.)

Billboard reviewed the album on April 13, giving it a "77":


This package is the wax debut of a talented night club duo currently playing at the Blue Angel. Martha Davis plays a Fats Waller-type piano and chants a hip, sophisticated song; hubby plays bass, sings and indulges in banter with mama. Makes pleasant listening, although it is difficult to catch on a disk the subtle and sometimes ribald charm the couple display in their East Side nitery act. Tunes are mostly great standards, "Two Sleepy People," "Keepin' Out Of Mischief Now," etc. Anyone who has seen the act will find the album irresistible.


Cash Box (April 27) said that "Martha Davis and Spouse plugging their new ABC-Paramount album on their regular weekly TV appearances on the Garry Moore show." On April 28, they finally closed at the Blue Angel. The Pittsburgh Courier of May 6, 1957 noted: "Martha Davis and Spouse closed at the Blue Angel last week after a long and successful stay. Since it was a Sunday night, most of the 'big name' performers who had a day off turned out to say farewell, turning the final show into a galaxy of stars."

It's possible that they took a break in May (although continuing to appear on Garry Moore's show up through May 31).


Then, they were off to play Lenny Litman's Copa, in Pittsburgh, for the two weeks beginning June 3. But not as a duo. The Pittsburg Post-Gazette (June 6) said: "Martha Davis and Spouse at the Copa are now three - they've added a crack drummer, George Foster, who was at the Savannah Club in New York for so long. Incidentally, this act is a pure delight; Miss Davis and her husband, Calvin Ponder, get such a sheer joy out of playing and singing they communicate their message immediately to the customers, and Martha's pianistics are the wildest!"

Right after that, they played the Flame Show Bar in Detroit, where they were held over for a second week. They were supposed to be appearing at Mr. Kelley's (Chicago) "in verra near future" (per the June 22 Cash Box).

A large article in the July 13, 1957 Pittsburgh Courier said that the duo was seeking a 15-minute television program of their own. While that was never going to happen (as 15-minute shows were being phased out). Some other parts of the article said:


They have been a team act since 1949. Before that time, they worked separately.

Many people wonder about the "Spouse" billing. Martha asked Calvin to sing certain numbers during one gig and jokingly referred to him as "Spouse". The term stuck.

On Perry Como Show three times; the Steve Allen Show twice (NBC) and several stints with the Garry Moore Show (CBS).

Miss Davis is featured in the March issue of Vogue under the column "People Are Talking About".


They did turn up at Mr. Kelley's (Chicago) by late July. The August 3, Cash Box reported: "Martha Davis and Spouse added their teenage son to Mr. Kelley's act and now bill themselves (laughingly) Martha Davis and Spouse and Spice." If true, it was just a temporary gimmick.


On September 26, they were back at the Blue Angel, along with Carol Burnett.



ABC-Paramount released a Martha Davis and Spouse single in November 1957: "You Are Not My First Love", backed with "You'd Better Think It Over". Neither side was from the March LP.


On November 9, they were one of the acts that entertained at the Music Operators Of New York's 20th anniversary banquet at the Waldorf Astoria Hotel. Others on the bill were the 4 Lads, Georgia Gibbs, Johnny Nash, Alan Dale, Rusty Draper, Tony Bennett, Anna Maria Alberghetti, Lavern Ray & the Raytones, and Tommy Leonetti.

November 21 found them as guests on Pat Boone's ABC-TV show, along with the Ames Brothers and Joel Grey.


They were back with Steve Allen on December 29. This was his Sunday night show, since he'd ceased being the host of "Tonight" (replaced by Jack Paar). Not to be behind the times, Paar presented them on February 21, 1958.


And then, a second ABC-Paramount LP, Martha Davis And Spouse - A Tribute To Fats Waller, issued in February 1958. It contained a dozen songs associated with Martha's idol, such as: "Your Feet's Too Big", "Ain't Misbehavin'", "It's A Sin To Tell A Lie", "Honeysuckle Rose", and "S'posin". Four of the tunes were also issued on an EP (which said Volume 1, but there doesn't seem to have ever been a Volume 2): "Ain't Misbehavin'", "The Spider And The Fly", "Honeysuckle Rose", and "Jitterbug Waltz".

Cash Box reviewed the LP on March 29:


The pressing features Martha Davis and Spouse offering twelve easy to take duets showcasing tunes related to the late great pianist. The artists (Miss Davis' expressive piano and tasty vocals along with her husband's okay bass work) run through enjoyable readings of the familiar Waller items. Tunes include "Honeysuckle Rose" and "Ain't Misbehavin'." Should get lots of deejay and sales activity.


There was a blurb in the May 31, 1958 New York Age that said there'd been something about MD&S in Ebony Magazine. Their summary:


EBONY Mag reveals Martha Davis and Spouse (Spouse is Calvin Ponder) will earn more than $100,000 this year. One of the most engaging husband and wife teams in the business (doing music and comedy), they met at a jam session, hooked up musically - never dreaming of marriage. They credit television with making them national personalities. They've done six stints on the Perry Como and Steve Allen shows and appear almost regularly as featured artists on the Garry Moore network show.


You've been lucky, so far. My usual rants about press agent nonsense have been non-existent. However, some of the above makes me suspicious. But that's just me.


Also in May, they were back at Mr. Kelley's in Chicago. They were also guests on the Ray Rayner TV show (WBBM) while they were there.



On June 5, it was out to Reno, where they entertained at Newt Crumley's Holiday Theater Lounge for two weeks.

The Reno Gazette-Journal of June 13, 1958 described the act:


Laughable, loveable Martha Davis and Spouse headline the revue at Newt Crumley's Theatre Lounge.

This act makes for a holiday any night as Martha Davis pleases her audience with her own improvisations while she pounds artfully on the rugged piano.

Martha's bouncy rhythm has a style all its own and Spouse Calvin Ponder feeds out an occasional straight line, grins, and briskly slaps his bull fiddle, all in response to his wife's imperial cue, "Spouse, showmanship now."

Her piano parody and her lyrics on the Follies are without peer. Martha Davis and Spouse is a truly great act, and a thirty one-weeks run on the Garry Moore TV show is testimony of their popularity. They must be seen and heard to be fully appreciated.


On June 20, they started a stay at the Blackhawk in San Francisco, where they were held over until July 3. After that, they (and Earl Grant) opened at the Interlude (Los Angeles) from July 11 to August 10.

In September, they were at the Town House (Monroeville, Pennsylvania) for a week.

On October 3, they were back at the Blue Angel. They were, of course, held over when the show changed on November 13.

By this time, Garry Moore had gotten an evening TV show and MD&S were frequent guests, although not regulars. (For example, on October 21, they did "St. Louis Blues".)


They were back at Monroeville's Town House on January 16, 1959, remaining through the end of the month.



And then, they fled the country. On March 28, 1959, they opened at the Gatineau Club in Ottawa, Canada for a week.

The April 30, 1959 Cleveland Plain Dealer had an ad saying that Martha Davis & Spouse were opening that night at the Theatrical Grill for a limited engagement. It was, supposedly, her first Time in Cleveland. More important, the May 3, 1959 Cleveland Plain Dealer had this:


Martha Davis "& Spouse", the piano-bassist team, are making lively music for the Theatrical Grill after long engagements as the Las Vegas New Frontier Hotel and New York's Blue Angel.


On May 11, 1959, they were back at Mr. Kelley's in Chicago for a four-week stay. On May 22, they were guests on a TV show called "Midnight Ticker" (WGN-TV). A few other guests you might know: Red Skelton, Gregory Peck, Danny Thomas, Olsen & Johnson, and the Cisco Kid & Pancho.

While they were at the Key Club in Minneapolis, Calvin told the Minneapolis Star (in their June 12, 1959 edition) that he didn't mind his "anonymity" in the duo: "It's all a business proposition and it's good business." He also spoke of their original stint on the Garry Moore daytime TV show, where there was a kind of recognition problem:


"The Moore show was on during a time when the men were working. Most of Garry's audience were housewives. They got to know us very well, and when we appeared in supper clubs around the country, they wanted to see us in person. But their husbands would ask, 'Who's Martha Davis & Spouse?' The women told us they had to drag the men to the clubs to get acquainted with our act."

Martha and Spouse, the current attractions at the Key Club in Minneapolis, have now become better known to the menfolk through their appearances on Moore's evening show and on the Steve Allen, Perry Como and Pat Boone programs.

"Moore has told us that as long as he has a program we'll be on it."


Even Mitch Miller was forced to like them. He told the Minneapolis Star Tribune (June 10, 1959): "Acts like this never lay off - they work the year around. They obviously enjoy themselves so much you have to like them, even if you don't particularly care for the type of music they're playing."


On June 22, they started at Baker's Keyboard Lounge in Detroit and remained through July 5. From there, it was the Nevada Room of the Nevada Lodge in Reno (July 23 through August 7). The Nevada Lodge's ads said that they were direct from "Las Vegas' New Frontier Hotel".

Then, they were back to the Blue Angel on September 10, 1959. The Daily News printed this on September 11: "Martha Davis is back at the Blue Angel after a severe diet to lose some of her 200-plus pounds. 'How does she look?' a friend asked her husband, Calvin Ponder. 'Fat,' he replied." (Or, at least, a press agent said he did.)

They were once again on Jack Paar's "Tonight" show on November 22.

1960 started off well, although there was this less-than-believable blurb in the January 7 Jet: "Buxom singer-pianist Martha Davis turned down a $2,500 offer from a reducing pill firm to knock 75 pounds from her 200-pound frame and say their product did it."


Jack Paar again on January 25, 1960, where they sang "I'm Gonna Sit Right Down And Write Myself A Letter". Then, it was off to Miami, where they opened at the Ivory Tower of the Saxony Hotel on January 29. (At least I think they did. The Ivory Tower's ad in Thursday, January 28 papers said "Opening Friday". However, so did ads from Tuesday, February 2. Let's just say they were there and let it go at that.)

The February 16 Miami News had this:


Poor little Spouse looked so meek that we are going to give him one break, first mention over Martha Davis.

Now that the bass fiddler with the horn-rimmed glasses has been given his due, the review of Martha Davis and Spouse can proceed.

They are high atop the Saxony in the Ivory Tower and a slick combination they are. The beaming Martha, who has been seen on virtually every major TV variety show, tickles the piano and out comes everything from boogie to waltz time. There is singing, harmless banter and their act which runs almost an hour is gratifying.


The last Ivory Tower ad was on February 23, which probably meant that Thursday, February 25 was their last day.

Martha Davis and Calvin Ponder had hit the heights. As a duo, they were probably as famous, at the time, as Steve Lawrence & Eydie Gormé, and Louis Prima & Keely Smith. While Martha's record reviews weren't always as good as I would have expected, her live appearances were always lauded. It seemed like their stratospheric ascent was assured.

But then Martha died. On April 6, 1960 at Mount Vernon Hospital (Mount Vernon is just north of New York City), Martha passed away. Sources said it was due to either a "glandular condition" or cancer (although the two aren't mutually exclusive).

The California Eagle printed this obituary on April 14:


The sparkling smile, the mischievous eyes, and the unusually expressive face of entertainer Martha Davis will be remembered with reverence by the multitude of friends and fans who are mourning her death.

She died last Thursday in the east of a glandular condition. Funeral services were held Tuesday.

Many of her show business friends as well as others were in attendance. Actor Rex Ingram delivered a moving eulogy. Her favorite songs, "My Funny Valentine" and "But Not For Me" were rendered by members of her illustrious profession.

Martha Davis was born in Wichita, Kansas. Her age was 42. She teamed with bass player Calvin Ponder some years ago in marriage and they promptly became a show business team known as "Martha Davis and Spouse".

Their unique and talented act was strictly "Big League" from the very beginning. The successful merger of their lives and their talents resulted in many outstanding engagements, including eight seasons at New York's famed Blue Angel, dates in Las Vegas, and television appearances with Perry Como, Steve Allen and Pat Boone, as well as being a regular act for three years on the Garry Moore Show.


The April 21 Jet said that she was "Hospitalized for three weeks for an undisclosed illness, Miss Davis was released, and after seven days was rushed back to the hospital. She died a day later."

The obituary in the Pittsburgh Courier (April 23) recounted that she'd been with the NYA choral group (which I mentioned back in 1938). It also said that her first job was at the 5100 Club (which seems to have launched Danny Thomas), but I can't find anything placing her there. It also said that "At the time of her death she was contracted to appear in a[n unnamed] Chicago night spot in Rush St., shortly after Easter."

There was one final mention, in the November 12, 1960 Cash Box. They had a section called "Bios For Deejays", which, that week, talked about Dinah Washington. It said: "In 1942, when Martha Davis took young Dinah to hear Billie Holiday, she [Dinah] met Joe Sherman, who hired her to appear at the Garrick Stage Bar." (That's possibly saying that Martha was someone in 1942 Chicago, although I can't find any appearances she might have made.)

I pointed out the Dinah Washington connection in my Cats & The Fiddle article:


[The Cats And The Fiddle] probably didn't know it, but they were a part of history when they played the Garrick in Chicago [August 1942]. As Dinah Washington told it:

"It all happened when I was playing piano at the Three Deuces - in 1942. A friend of mine, Martha Davis, took me to the Garrick to hear Billie Holiday. I met Joe Sherman who ran the club. I sang 'I Understand' for Joe with the Cats and The Fiddle. He hired me on the spot. He was also the one who had me change my name from Ruth Jones to Dinah Washington."


By July 1961, Calvin Ponder was appearing with violinist Johnny Creach's combo in Los Angeles. The third member was guitarist Herman Mitchell. Calvin died on December 26, 1970 in Los Angeles.

What can I say, in conclusion, that hasn't already been said by contemporary reviewers? Except this: after watching the performances of Martha Davis & Spouse online, my big regret is that, although I was kind of young at the time, I never got the chance to see them in person.


Special thanks to Victor Pearlin, Bob Halverson, Jay Bruder, Mark Cantor, Dave Penny, and Chris Bentley.



NOTE: All records credited to "Martha Davis", except as noted.

URBAN
120 Martha Boogie (I) / Why Am I - 8/46
121 The Be-Bop Bounce / I'm Fer It - 8/46
Above two "And Her Torrid Trio"
126 Can't Be Bothered / Lovin' Blues - 46
127 It's Time For The Postman's Ring / The Same Old Boogie - 46
Above two "With The Esquires"

JEWEL
ON-2003 When I Say Goodbye / Sarah, Sarah - ca. 5/47
Re-released 4/48

UNITED ARTIST (Urban masters; "And Her Torrid Trio")
UA-161 The Be-Bop Bounce / I'm Fer It - 8/47?

DECCA
24335 Honey, Honey, Honey / Cincinnati - 2/48
24383 Ooh-Wee / Trouble Is A Man - 3/48

JEWEL
ON-2002 Bread And Gravy / Little White Lies - 4/48

DECCA
24502 You're On The Right Track, Baby / Daddy-O - 9/48
Above "Louis Jordan And His Tympany Five and Martha Davis"
48174 Kitchen Blues / I Ain't Gettin' Any Younger (I Ain't Gonna Wait Too Long) - 9/50

MAJESTIC (Urban masters; "With The Esquires")
78-143 It's Time For The Postman's Ring / Same Old Boogie - advertised 11/50

ACORN (Savoy subsidiary; Jewel masters)
A-313 Bread And Gravy / Sarah, Sarah - 2/51
A-314 When I Say Goodbye / Little White Lies - 2/51

CORAL
65048 Would I Love You (Love You, Love You) / Get Out Those Old Records - 3/51
60506 You're The Doctor / Player Piano Boogie - 5/51
60541 Experience / How Could Anything So Good Be Bad - 7/51
60631 Marshmallow Moon / What Good Am I Without You - 1/52

AFRS JUBILEE
369 "Vip-i-ty Vip-i-ty Vop" and "Love You Like Mad" - 5/52

CORAL
60890 No Deposit, No Return / What's Become Of You - 11/52

ABC-PARAMOUNT (Martha Davis And Spouse)
ABC-160 - Martha Davis And Spouse - 3/57
(also issued on W&G WG-BPN-550 in Australia in 1958)
Two Sleepy People
Mine
Slightly Less Than Wonderful
I'm Gonna Sit Right Down And Write Myself A Letter
Keepin' Out Of Mischief Now
Umbrella Man
You're Getting To Be A Habit With Me
Have You Ever Been Lonely?
Back Street
The Surrey With The Fringe On Top
Life Is So Peculiar
I Like The Likes Of You

A-160 - Martha Davis And Spouse - 3/57
I'm Gonna Sit Right Down And Write Myself A Letter
Umbrella Man
Have You Ever Been Lonely
You're Getting To Be A Habit With Me

45-9875 You Are Not My First Love / You'd Better Think It Over - 11/57

ABC-213 - Martha Davis And Spouse - A Tribute To Fats Waller - 2/58
(also issued on W&G WG-BPN-650 in Australia in 1958)
Your Feet's Too Big
Jitterbug Waltz
Ain't Misbehavin'
It's A Sin To Tell A Lie
The Spider And The Fly
How Can You Face Me
Honeysuckle Rose
Lulu's Back In Town
Blue Turning Grey Over You
Hold Tight (Want Some Seafood, Mama)
Handful Of Keys
S'posin

A-213 - Martha Davis And Spouse - A Tribute To Fats Waller - Volume 1 - 2/58
Ain't Misbehavin'
The Spider And The Fly
Honeysuckle Rose
Jitterbug Waltz

HIS MASTER'S VOICE (UK; Martha Davis And Spouse)
7EG 8313 Martha Davis And Spouse - 57
I'm Gonna Sit Right Down And Write Myself A Letter
Have You Ever Been Lonely
I Like The Likes Of You
Two Sleepy People
Life Is So Peculiar

7EG 8394 More Martha Davis And Spouse - 1/58
Keepin' Out Of Mischief Now
Umbrella Man
You're Getting To Be A Habit With Me
Mine
Slightly Less Than Wonderful



Unca Marvy's Home Page
More Articles