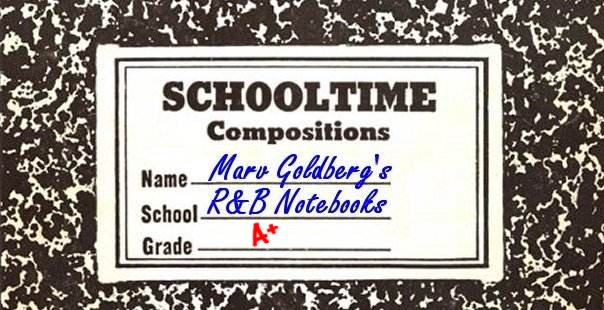 The Grooveneers
By Marv Goldberg



© 2015 by Marv Goldberg

It's next to impossible to unearth much information about the Grooveneers. They existed from at least 1941 to 1949, but never had any write-ups in the media, nor were their names (or even they) mentioned often. In addition, their entire recorded output consisted of a single song.

The Grooveneers sprang upon the scene in June 1941 by recording for Decca in New York. There's not a single mention of them in the press before this, so it's unknown what they'd previously been doing and where they'd been doing it. However, it must have been something impressive; Decca was one of the three largest record companies in the world (along with Victor and Columbia), and didn't just give a session to anyone walking in off the street. On June 19, the Grooveneers recorded "Light Up!, "I'm Not That Way Any More", and "After The Moon Changed", as well as a fourth tune whose title is unknown.


When "I'm Not That Way Any More" was eventually released (some eight months later), the label gave the instrumentation as piano, guitar, bass, and tipple, but didn't name the personnel. It turns out that the tipple was played by Cecil Austin, the guitar by Bob Pope (who wrote the song), and the bass by Jack Johnson. This leaves the pianist unaccounted for, as well as the unknown woman who sings the main vocal (and who, of course, could also have been the piano player).


On June 20, the day following their Decca session, the group began a week at the Apollo Theater as part of the Mimo Club Revue, which may indicate that they were currently appearing there. (Owned by Bill "Bojangles" Robinson, the Mimo was in the basement of Harlem's old Lafayette Theater, at Lenox Avenue and 132 Street.) However, in only one day, they seem to have picked up some additional members, since they were billed as the "Six Grooveneers" (conversely, they may have shed some members between the time the ad was composed and the recording session).

Even more confusing is that the Pittsburgh Courier's June 21 blurb announcing the Apollo show gives the Mimo cast members as Sahji (a "cooch dancer" whose real name was Madeline Jackson), Lula Pierre (a mysterious person whose act I can't determine), Victoria Spivey (singer), Norton & Margo (dancers), Emory Evans (emcee), and Claudia McNeil (singer with Ovie Alston's Band, which wasn't mentioned), plus added attractions singer Ada Brown and comedian Pigmeat. This is not the same cast of characters that was in the Apollo advertisement: Sahji, Lula Pierre, Victoria Spivey, Norton & Margo, Pigmeat, Moke & Poke (comic dancers), Pete Nugent (tap dancer), Millie & Billie (dancers), Six Grooveneers, and Ovie Alston's Band (with Orlando Roberson mentioned, but not Claudia McNeil). Note that the Apollo ad lumps everyone together as being part of the revue (except, possibly, Ovie Alston and Orlando Roberson) A little blurb in the New York Age of June 21 said that Ada Brown, Pigmeat, and Pete Nugent "have been added to the revue for its stage presentation at the Apollo." Other than the Apollo advertisement, nothing mentions the Grooveneers at all! Maybe the Mimo Club confused its patrons also; by the end of the year they had stopped having revues and had reverted to jukebox entertainment.

Two weeks later, they were appearing at Jerry Preston's Log Cabin on West 133 Street in Harlem. For the first time (in a blurb in the July 5, 1941 New York Age), we learn their names: It said: "Jerry's Log Cabin was at a high pitch with Dorise (melody) Moore doing vocals and the Grooverneers [sic], Cecil Austin, Jack Johnson (not the pugilist), and Bob Pope." (Note that "Grooverneers" was a common misspelling.) What's really unclear is if Dorise Moore is part of the group or not. Could she have been the lead voice on the recording? I'd like to think so, but I really have no proof. There was a singer named Dorice Moore who appeared at Buffalo, New York's Club Moonglo from May to July 1940; some Moonglo ads referred to her as "Doris Moore". My best guess is that she's the Doris Moore who shows up as a 21-year-old "entertainer - night club" in Oneida, New York in the 1940 census. Since her mother, Ruth Moore, was a night club pianist, I'll speculate, based on the flimsiest evidence, that Doris Moore was the lead on the Grooveneers' recording and that her mother played piano on it. (Even if that's true, it still doesn't answer the question of whether she was part of the group. Less than two months later, they were referred to as a trio; but they might have been a trio at the Log Cabin.)

So who were Bob Pope and Jack Johnson? Sadly, I haven't been able to find out much about them either. Robert Emeal Pope was born in Louisiana on July 27, 1911, lived in New York at the time of the 1940 census, and listed his occupation as "musical entertainer - cocktail lounge". When he registered for the draft on October 16, 1940, he gave his employer as the Apollo Theater. That could mean that he was part of one of the acts that week or he actually worked for the theater. (Note that there was another, more famous, Bob Pope during this time: a trumpeter and orchestra leader.) Although we know that Jack Johnson was "not the pugilist", there's not a single other mention of a bassist by that name. The only reasonable choice is John Percival Johnson, born in Washington, DC on April 4, 1906. In the 1940 census, he was a musician living in Harlem.

However, Cecil Austin is a different story. Alfred Cecil Austin (born in Chandler, Oklahoma on October 10, 1917) is first mentioned in May 1935 as being part of a Detroit group called the 5 Playboys (the only other named member was Archie Pearson). He stayed with them until late 1936, when he joined another Detroit aggregation, the Box Brothers. (The word "box" was a slang term for any stringed instrument.) Napoleon "Snaggs" Allen played the guitar; Cecil Austin, Warren Banks and James Simmons played tipples (10-stringed instruments somewhat like large ukuleles). In addition to playing their boxes, Allen, Banks, and Austin were vocalists, and Simmons was a dancer. (Once they became well-known, Joe Louis would sometimes throw his box into the ring and join them as a violinist, which is what his mother had planned for him prior to his boxing days!)

In early 1939, the Box Brothers (by now Cecil Austin, Warren Banks, Napoleon Allen, Jimmy Dunn, and Pete Glover) changed their name to the 5 Jives. In April and May of that year, they appeared at the World's Fair as strolling musicians, but disbanded a couple of months later. (More on these groups appears in my Harlem Highlanders article.)

On April 1, 1940, at the time of the census, Cecil, a night club musician, was a lodger in a Manhattan household, although by the time he registered for the draft in October 1940, he was back in Detroit working for the Ford Motor Company. Either in late 1940 or early 1941, Cecil Austin became part of the Grooveneers. Exactly when, where, and with whom remain mysteries, although Bob Pope was almost certainly an original member and the group almost certainly formed in New York City.


Whether or not Dorise Moore was a member soon became a moot point. The August 22, 1941 Philadelphia Inquirer said that "Bob Pope's Grooverneers" were at the Rendezvous Room of the Hotel Senator (Philadelphia), "... giving the clients the same red-hot jive that thrilled the trade in New York of late." The next week they were termed a "dynamic trio". The following month, they played the 51 Club in Manhattan (which featured "exotic dancers", and was owned by Harold Minsky, of the Minsky burlesque family). This was followed by a gig at Neil Deighan's in Camden, New Jersey, where they were referred to as a "Sepia Swing Trio".


In February 1942, Decca finally got around to issuing "I'm Not That Way Any More". Since none of the other Grooveneers efforts qualified for release, Decca backed it with the risqué "Let Me Rock You Home", by Nora Lee King (accompanied by pianist Sammy Price), which had been recorded on September 11, 1941. Called "the singing guitar player from Alabama", Nora was neither the vocalist nor the pianist on the Grooveneers side. The record wasn't reviewed in the trades.

While the Grooveneers were referred to, generically, as a "sepian swing quartet" in April 1942, by July of that year, they were called a "male quartet". In October, they were appearing at Frank Palumbo's in Philadelphia. The Palumbo's show was reviewed in the October 24 Billboard:


A foursome of fine jive artists, these sepia lads go all out to live up to their characteristic billing. Singing individually and collectively to their instrumental accompaniments, the Grooveneers include Cecil Austin, picking the tipple; Bob Pope, strumming the guitar; Jack Johnson, on bass; and Jimmy Willis, heightening the rhythmic effect by shaking the maracas.

Pope is the personality kid, going heavy on the mugging when singing the jive ditties, which are mostly the typical Harlem race tunes. Austin picks out the hot notes on his tipple, also kicking in on the solo singing for the rhythm tunes. And for a welcome change of pace, the soft tenor voice of Willis, reaching out into the soprano range to heighten the effect of the songs, makes the sweet ballads count four much.


Willis is another member who seems to appear nowhere else. Without identifying any members, they're continually referred to as a quartet throughout 1943.


Sometime after October 1942, Jack Johnson was replaced by Howard Everett "Church" Anderson, born in Baltimore in 1911, who played both bass and piano. In December and into January 1943, they appeared at Wilson's Musical Lounge Bar in Philadelphia. In February 1943, it was Frank Collin's Mid-Way Musical Bar, also in Philly. From there, it was the 20th Century, another Philadelphia spot.


The only photo I could find of the Grooveneers shows three men and a woman. It's from a November 1944 advertisement for "Cecil Austin and his Grooveneers" at the Cadillac Cocktail lounge in Cumberland, Maryland. (It was no longer "Bob Pope's Grooveneers", since, by this time, Pope had left to join James P. Johnson's orchestra, where he was called a "folk singing guitarist".) I really have no idea who's who in the photo, although I would guess that Howard "Church" Anderson is at the top and Cecil Austin is third from the top. [Note that the Truth In R&B Writing Act compels me to say that two of Cecil Austin's relatives have looked at the photo and couldn't recognize Cecil in it. However, I find it hard to believe that they'd be billed as "Cecil Austin and his Grooveneers" if he weren't in the photo.]

Just like back in their July 1941 Jerry's Log Cabin engagement, they're billed as "and vocalist". Since no separate vocalist is named, this leads me to the conclusion that the Grooveneers considered themselves a back-up trio to a member designated as the singer.

An August 22, 1947 blurb referred to the Grooveneers as a trio, but no names were given. Actually, except for Cecil Austin being mentioned in November and December 1944 ads, no members were ever identified after October 1942.

Church Anderson met and married singer Margaret Ann Jones, who was performing with the 3 B's & A Honey under the name "Sylvia LeMonte". Margaret's 2001 obituary said that when she met Church in the early 1940s, she was a member of the "3 Bees & A Honey" and he was a member of the "Grooveneers trio". (This contradicts contemporary 1942-3 references to them as a quartet; but since they actually were a trio in 1947, and Margaret was a member of the 3 B's in 1947, whoever wrote the obit simply made a mistake.)

They were supposed to play Mercur's Music Bar in Pittsburgh for a week, starting May 10, 1948. The group was described (without names, as usual) as "four men of music and a girl vocalist". Supposedly they had just finished a "long run in Philadelphia". However, reported the May 13 Pittsburgh Post-Gazette, they were injured in an auto accident on the way to Pittsburgh. Mercur's quickly replaced them with the 4 Chimes & A Belle (cool name). It's probable that Margaret ("Sylvia LeMonte") Anderson began appearing with the Grooveneers (as "Sylvia Anderson") after she left the 3 B's & A Honey by the fall of 1947.



Neil
Deighan's
"51"
Club
Queens
Terrace
Wilson's
Musical Bar
Mid-Way
Musical Bar
Alpine
Musical Bar
Lou's
Moravian
Murray's
Rhythm Bar
Cadillac
Lounge
Cadillac
Lounge
The
Circle
The
Circle
Blue Bell
Restaurant
Since I couldn't find all that many appearances for the Grooveneers, I'll sum them up here: June 20, 1941: the Apollo Theater; July 1941: Jerry's Log Cabin (Harlem); August and September 1941: Rendezvous Room of the Hotel Senator (Philadelphia); October 1941: Neil Deighan's Restaurant (Philadelphia); October and November 1941: 51 Club (Manhattan); February 1942: the Zodiac Bar of the Queens Terrace (Woodside, New York); July 1942: Drummond's Cocktail Lounge (Philadelphia); October and November 1942: Frank Palumbo's (Philadelphia); December 1942 and January 1943: Wilson's Musical Lounge (Philadelphia); February 1943: Frank Collin's Mid-Way Musical Bar (Philadelphia); April 1943: New 20th Century (Philadelphia); May 1943: Dick McClain's Musical Bar (Philadelphia); July 1943: Lou's Moravian Bar (Philadelphia); November 1943: Lou's Chancellor (Philadelphia); September and October 1944: Lou's Moravian Bar (Philadelphia); November and December 1944: Cadillac Cocktail Lounge (Cumberland, Maryland); June 1945 and November 1945: Murray's Rhythm Bar (Philadelphia); February 1946: Club Nomad (Atlantic City); June 1946: Cadillac Cocktail Lounge (Cumberland); July 1946: Club Nomad (Atlantic City); August 1946: Cadillac Cocktail Lounge (Cumberland); October 1946: Fort Pitt (Atlantic City); May 1947: The Circle (Chester, Pennsylvania); and September 1947: Blue Bell Restaurant And Bar (Saratoga, New York). The last mentions of the Grooveneers that I can find were in July 1949, when they played the Lamb's Club in Atlantic City and Reingold's Tavern in Elizabethtown, New Jersey.

That's really not all that much for a 10-year career. Notice that every one of them was in New York, New Jersey, eastern Pennsylvania, and Maryland; they seem to have confined themselves entirely to this area. (However, a May 1947 ad says "Direct from West Coast - of Radio Fame", although there's not a single mention of them on either the West Coast or on radio.) I assume there were lots of other appearances, but they simply weren't reported. Was Cecil Austin still there at the end? I have no idea. (They were still using the same 1944 photo at the time of their May 1947 engagement at The Circle in Chester, Pennsylvania, but Cecil's name was no longer specifically mentioned.)


In 1949, Sylvia and Howard "Church" Anderson became part of the 3 Strikes & A Miss, with Billy Mackel (guitar) and Charles Harris (bass). However, I can't say for certain that the Andersons had still been with the Grooveneers up to that point. While Howard's 2002 obituary claimed that the Grooveneers evolved into the 3 Strikes & A Miss, that's not true. In July 1949, when the Strikes were at Atlantic City's Fort Pitt (along with the Piccadilly Pipers), the Grooveneers were playing that city's Lamb's Club.

Here's how fame works: Charles Harris's 2003 obituary said that, in 1949, he "left [Lionel] Hampton after five years to return to Baltimore where he hooked up with ex-Hampton guitarist Billy Mackel and a singer to form a successful club act called Three Strikes And A Miss." No mention of Church at all, and Sylvia is relegated to "and a singer". Billy Mackel's 1986 obituary is a bit kinder to the Andersons: "He [Mackel] subsequently formed a quartet named 'Three Strikes And A Miss' featuring Sylvia Anderson (vocalist), Charles [sic] 'Church' Anderson (pianist), and Charles Harris (bassist)." In a 1978 interview, Mackel claimed that he'd formed 3 Strikes And A Miss when he'd come back to Baltimore in 1960-3(!), with "Charlie Harris, the bass player ... , and Chuck [sic] Anderson and Sylvia." Amazingly, for a group that was only around for a year, performed in a very limited geographic area, and had no recordings, you've got three people who claimed to have started it!

After the Strikes were history, Howard and Sylvia performed as the "Two Hot Peppers" (piano and bongos). I can find advertisements for them from late 1951 through early 1956, playing the same limited geographic area as the Grooveneers had.

How can I sum up the career of the Grooveneers? They didn't make the slightest dent in recorded music, having only a single issued song that was neither reviewed nor promoted. They did manage to keep the name alive (whatever that means, since I can't find out much about personnel) for about 10 years, but there are few reports of their appearances. What can I say? I like the record.



DECCA
7883 I'm Not That Way Any More/[Let Me Rock You Home - Nora Lee King] - 2/42

THE GROOVENEERS' DECCA SESSION OF 6/19/1941
69396 Light Up!
69397 title unknown
69398 I'm Not That Way Any More
69399 After The Moon Changed




Unca Marvy's Home Page
More Articles