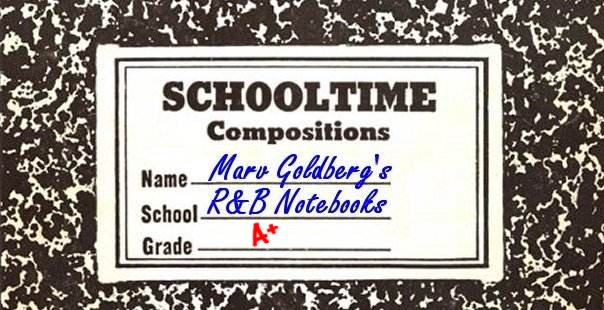 The 3 B's AND A HONEY
By Marv Goldberg



© 2018 by Marv Goldberg

A NOTE ON SPELLING: The group's name could be rendered "3 B's And A Honey", "3 Bees And A Honey", "Three B's And A Honey", or "Three Bees And A Honey" (not to mention using "&" in any of those). However, "B's" is correct and "Bees" isn't (although I'll just report what's in papers and ads). There were also several other groups around with those names, although I believe all of them were white.

A NOTE ON RESEARCH: Information on the group is scarce. Not scarce are honey advertisements and baseball lineups telling me who was playing third base (cleverly abbreviated "3b"). Then, there were the 3 B-29s that broke a speed record in 1946 for flying from Tokyo to Washington non-stop. 3 bedroom apartments? Thousands of ads for them. Don't even get me started on Bach, Beethoven, and Brahms, the "Three B's of music". These all pop up in searches.

A NOTE ON PHOTOGRAPHS: Photography sessions are expensive. Ads for the 3 B's sometimes used photos with a long-gone Honey. Some blurbs gave members' names along with non-corresponding photos.

AND, APROPOS OF NOTHING: If you've ever wondered how 78 RPM records were made, this 1942 RCA movie explains the process.







The 3 B's And A Honey hailed from Baltimore, although their very beginnings are shrouded in mystery. Two of the male members stuck it out for the group's entire career, with only a single substitution for the third. The "Honey", on the other hand, was a volatile position; a minimum of six different singers filled it. At least, all the group's recordings were done by the same four singers, although we'll get enmeshed in problems there too.


They must have started out by making local appearances, but there are no mentions of any prior to their first 15-minute radio show on Baltimore's WBAL on Wednesday, September 25, 1946 (their program would air up to three times a week). Presumably there was no "Honey" at first, since there were WBAL listings for the "Three B's Trio" in the same time slot (for example, in the November 2, 1946 Washington Afro-American). Even after they'd added Honey, WBAL listings confusingly continued to refer to them as the "Three Bees", never the "Three B's And A Honey". Their show remained on the air until June 16, 1947, by which time it only aired on Mondays at 6:15.

[By the way, did you know that small for-sale ads containing copy that a digitizing program can easily misinterpret as "3 B" always appear on the page with Baltimore's radio listings? I do.]

Here's something you probably never considered: They were on the air for around nine months. Since they had a varying number of shows each week, let's simplify it and say they were on just once a week. That's around 38 shows. The 15-minute show was probably unsponsored, so let's say they could perform four songs each time. Their audience would quickly abandon them if they continually sang the same tunes. Of course there'd be some repeats, especially with popular numbers, but think about how many songs they'd have to know and arrange in order to sustain a show for that long.

We don't actually learn their names until April 1947, but the "3 B's" were Bob Smith, Bert Hall, and Bill Forrester.


George Robert "Bob" Smith (piano) was born June 14, 1917 in Huntington, Maryland, but his family moved to Baltimore when he was very young. Other than when he was mentioned as being part of the 3 B's, he was usually known as "G. Robert Smith". At 16, he enrolled in West Virginia State College, supporting himself by playing piano in clubs. Although he said he was a "piano player" in the 1940 census (as George R. Smith), he'd been a truck driver at Edgewood Arsenal when he was drafted into the Marines in 1943, serving until 1946. (And yes, Virginia, starting in 1943, you could be drafted into the Marines.) He played the glockenspiel in a Camp Lejuene marching band, but he could also play the accordion and piano, which he did in a camp dance band (fortunate, since there's little call for a glockenspiel in R&B music). He was discharged from the Marines on May 18, 1946, so the 3 B's were formed at some point after this.

Efbert Abraham "Bert" Hall (bassist) was born in Baltimore, Maryland on September 21, 1914. He was a "musician" in the 1940 census. His February 29, 1968 Baltimore Sun obituary said that he'd toured with Buddy Johnson, Jimmie Lunceford, Lionel Hampton, and Duke Ellington (presumably all before the 3 B's had formed). His name is sometimes misspelled as "Burt"; I'll just go with what's in a blurb.

Wilbur "Bill" Forrester (guitar) was born on August 14, 1916, in Baltimore. He was in the Navy in World War 2 from June 1944 to October 1945.


Bob Smith and Bert Hall knew each other from at least 1942. Bob's draft registration gives his employer as "Howard E. Young" and Bert's says "Howard Young". While I don't know the significance of that (there was a Howard E. Young who was the first black pharmacist licensed in Maryland), at least it shows that they were acquainted. Bill Forrester, much younger than the others, doesn't seem to have been working when he filled out his draft registration.


On November 18, 1946, the Three Bees And A Honey ("newest vocal and instrumental hit") were appearing at the Famous Door in Detroit. However, they were a white group, whose "Honey" was Elma Santa. Also, since at least 1944, there had been a Three Bees And A Honey associated with bandleader Fred Waring (that Honey was Ruth Cottingham).


Our 3 B's were also out gathering Honey. Somewhere along the way (certainly by March 18, 1947, when they were playing the Astoria Musical Bar in Baltimore), they'd added Sylvia LeMonte (as noted in the March 15 Richmond Afro-American), but their radio listings continued as just the "Three Bees" (although the Astoria ad called them "the stars of WBAL").


Sylvia LeMonte (drums and vocals), the first known Honey, was the stage name of Margaret Ann Jones. Per her 2001 obituary, she was born around 1925 in Frederick County, Maryland and, after graduation from high school in the late 1930s, not liking her family's farm life, went to New York and became a dancer at the Cotton Club. (But, if she were really born in 1925, she would have only been thirteen or fourteen at that point; not impossible, but unlikely. My feeling is that it was actually in the early 1940s.) Supposedly, she sang with Duke Ellington's Orchestra for a while in the 1940s, but I can't find any evidence of that.

According to the 1940 census, there's a "Margurite A. Jones", 16, living on her grandmother's farm in the Urbana District of Frederick County (she's "Margarett" in 1930). My feeling is that she's the one and that she hadn't yet gone to New York.

Margaret's obituary also said that when she met future husband Howard "Church" Anderson in the early 1940s, she was a member of the 3 Bees & A Honey and he was a member of the "Grooveneers trio". However, the obit was confused about that, since the 3 B's didn't form until sometime in 1946 (when Bob Smith got out of the Marines) and the Grooveneers weren't referred to as a trio until mid-1947. (On top of that, she was supposedly in New York in the early 1940s.) Therefore, I'm willing to bet that 1947 was the year they actually met. (It looks like everything in her obituary has to be moved up three or four years.) After she and Howard married, she'd become known, professionally, as "Sylvia Anderson". Not only did her obituary confirm that she'd been in the 3 B's, but so did a 2002 interview with Louisa Lara, a future "Honey".


An odd item ran in the March 22, 1947 Baltimore Afro-American, headed "3 B's Fan Club Gets New Member In Maine". It said:


Radio officials at WBAL, local NBC affiliate, are congratulating themselves on their wide coverage and extensive listening audience regularly tuned to the local program offerings.

The excitement was caused when mail arrived for the 3 B's and a Honey from a fan in Sebago Lake, Maine.

The letter from Bernie Randolph reads: "Your program with the 3 B's at 6:15 Monday, Wednesday and Friday, come [sic] over here fine. Sing something for me."

The 3 B's and a Honey are currently appearing nitely at the Astoria Musical Bar.


You know me by now. A letter worded like that could only have been written by a press agent. (Notice how it names the station, the act, and their complete schedule. Would you have written that in a fan letter?) Sure enough, I did a search for a Bernard Randolph in Sebago Lake, Maine and there never was one. It's lonely being a cynic.

The April 12, 1947 Baltimore Afro-American reported that they were at Philadelphia's Club Zel-Mar, supposedly a new and swanky venue, after having played the Club Astoria Musical Bar for five weeks.


That blurb also said that they'd be appearing at Washington, DC's Club Bengasi after the Zel-Mar, but none of the Bengasi's subsequent ads mentioned the group. They'd also (it said) be on television, although nothing specific was mentioned. Finally, the members were named: Burt [sic] Hall, bass; Sylvia LeMonte, drums; Bill Forrester, electric guitar, and Bobby Smith, piano. None of their activities were expected to interfere with their Monday, Wednesday, and Friday WBAL broadcasts.


On May 24, 1947, they appeared at the Circle, in Chester, Pennsylvania for a week. The ad called them a "new group". They came in right after the Grooveneers had played there for three weeks and the 3 Riffs had been there for four months.

But, sometime after that (certainly by the fall of 1947), Sylvia LeMonte left (probably to marry Church Anderson of the Grooveneers and to join that group) and Yvonne Newberry had joined.


Norma Yvonne Newberry (vocals and drums) was born on August 3, 1924 in Akron, Ohio. Initially known as Yvonne Newberry, she was crowned Queen of the Second Annual Sepia Rubber Carnival in March 1941 (Akron was a major center of tire production) and went on to enter other beauty contests. She was graduated from Akron's Central High School in 1942 and then attended Howard University in Washington, D.C. for a while to major in art (which is possibly how she crossed paths with the 3 B's). But the entertainment bug bit and there's an ad for her "Evon Newberry, The Singing Beauty" appearing at Mallo's, in Akron in September 1943. In November 1945, she appeared at the Spotlight, on West 52 Street in New York City, along with Cleveland's 3 Chocolates. They were still there in January 1946.

Years later (1955), she was pictured as a member of the Art Club at Akron University. At some point after that, she stopped being "Yvonne Newberry" and switched to "Norma Newberry". In 1988, when Norma was 63, she (and her 90-year-old father) were among the last residents of the Opportunity Park area of Akron, which was being demolished for urban renewal. They moved to California, and there's a heart-breaking photo of her saying goodbye to one of her cats that couldn't make the move with her.

Hers is the voice you hear on all the 3 B's recordings.


In the late fall of 1947, the 3 B's And A Honey hooked up with Washington, DC's DC Records, run, at that time, by Haskell Davis and Lillian Claiborne. (Thus "DC" was both their initials and the city the company was located in.) They recorded at least three masters (although, as we'll see in a bit, there could have been at least four more). The tunes were: "I Love You, Yes I Do", "I Don't Stand A Ghost Of A Chance With You", and "Hit That Jive Jack". Bull Moose Jackson's version of "I Love You, Yes I Do" was on Billboard's "Advance Record Releases" column on October 18, 1947 and it was in their Juke Box Operators picks in the November 29 issue, my feeling is that that the 3 B's session took place in December, as that song was first becoming noticed.

[You can read about DC Records on Jay Bruder's site.]

From the DC record labels, we learn that Yvonne Newberry was calling herself "Yvonne Du Barry". Why "Du Barry"? The 1943 movie "Du Barry Was A Lady" had been a hit musical not too long ago, Richard Hudnut was currently offering a line of DuBarry cosmetics, it sounded classy, and the sound was close to "Newberry". It was a good choice.


The 3 B's were back at the Astoria Musical Bar in late 1947, along with other acts. The earliest ad, from October 4, has them appearing with Ida James and the 3 Loose Nuts. By December, they were alternating with the Harlemaires. When that group left, the 3 B's (characterized as "Baltimore's own sophisticates of swing. Stars of Radio and Cocktail Lounges throughout the East") were joined by Baggie Hardimon's 5 Kings and the Hall Sisters.


DC Records released "I Love You, Yes I Do" and "I Don't Stand A Ghost Of A Chance With You" in January 1948 (it was mentioned in Billboard's January 17, 1948 "Advance Record Releases" column). Since "I Love You, Yes I Do" was the A-side, it was, presumably, the one pushed. While it's a pretty version, and I can't fault it, there was no way they could overtake Bull Moose Jackson's more dynamic rendition (which had entered the National R&B Charts on December 20, 1947, eventually rising to #1 for three weeks). "I Don't Stand A Ghost Of A Chance With You" is another competent side, but, in truth, neither one screamed out "R&B".


The Baltimore Afro-American of February 7, 1948 mentioned the new record while the group was still playing the Astoria Musical Bar. On February 13, they were joined there by Eddie "Cleanhead" Vinson and his combo.


The Pittsburgh Courier of March 27 talked about how big "I Love You, Yes I Do" was. In addition to the hit version by Bull Moose Jackson, it had also been done by Dinah Washington, Sammy Kaye, Cootie Williams, Annie Laurie, and, of course, the 3 B's. But there was too much competition, so DC re-released "I Don't Stand A Ghost Of A Chance" (note truncated title) in June, this time with "Hit That Jive Jack" as the A-side. "Hit That Jive Jack" isn't a very exciting version, and although it had no competition at the time, never went anywhere.

The record was reviewed in the June 19, 1948 Billboard, with "Hit That Jive Jack" receiving a 69 ("... fair jump tune") and "I Don't Stand A Ghost Of A Chance" getting a slightly better 71 ("... pretty rendition").

Also in June, Fred Waring's Three Bees And A Honey group was active and appearing with him on his daily radio show.

In August 1948, our 3 B's appeared at Dyke's Stockade in Washington, DC. By this time, they'd finally gotten new photos showing Yvonne Newberry. (And the photo legend mentions DC Records.)


Their first Midwest appearances: they played a club in Cicero, Illinois and then were at the Perkins Club in Cincinnati in either August or early September 1948. A blurb in the September 18, 1948 Washington Afro-American said that they were then headed for California, but I can't find any listings for them there in late 1948 or early 1949. (Or ever, for that matter, although there'd been a different group there in early 1948.) The September 25, 1948 Washington Afro-American said that they were playing "leading night clubs in the Midwest" and that they "have their eyes on California" (which is not the same as "headed for California").


They never did make it to California, but in October and November they played Dave White's Regal Club in Columbus, Ohio. The November 13 Afro-American reported that they were in "their fourth holdover week at Regal Melody Lounge." It continued with "Honey (Evon [sic] DuBarry) is elated because their next stop is her home town, Akron, where the group takes a fling at Hall's 49 Club, most exclusive joint in the burg." This is the blurb that led me to look for Yvonne in Akron and positively identify her as Yvonne Newberry.

Their Regal Melody Lounge appearance, starting in early October, has consequences for our story. On October 9, one day after her 20th birthday, Wanda Lowery went to see them there. A friend introduced her to Bob Smith, and they really hit it off. So much so, that Bob decided to hang around Columbus and Wanda broke her engagement to someone else. (Bert was no stranger there either; he'd attended Ohio State University, majoring in music.) Bob ended up finding an Ohio booking agent, the others found housing there, and the group made most of its subsequent appearances for the next two years in the Ohio area.

The November 6, 1948 Pittsburgh Courier had this to say about their Regal appearance: "... did get by Dave White's popular Regal Club where Three Bees 'n' a Honey are drawing throngs of interracial patrons. They're good!"

[The following several paragraphs (in this color) were written before I spoke with Wanda Lowery Smith. You'll soon see why I left them the way they are.]

And now, we come to the recordings for Savoy Records. The story is simple; it goes like this: On January 27, 1949, in Columbus, Ohio (possibly at the local WCOL studios), they recorded four songs: "Buzzin' Around", "Midnight Sun", "Grieving For You", and "My Love". Of these, "Grieving For You" and "Buzzin' Around" were released in February 1949.

So simple, but oh, the problems. The really big problem: why would the session have taken place in Columbus? Wouldn't owner Herman Lubinsky want Savoy to have control over the session by using a Savoy studio? The most common explanation is that Bob Smith had moved the group to Columbus so he could attend college there. It's true that Bob was living there in 1951 (he's in the 1951 Columbus City Directory, which had been compiled in late 1950, by which time he'd left the group anyway. He didn't appear in the 1949 Columbus City Directory, so my presumption is that he either wasn't yet living there in the fall of 1948 or just never managed to get into the book; I don't have access to the 1950 book.

There was a big article about Bob Smith in the January 8, 2014 USA Today, since, at 96, he was one of 500 former black marines who'd just received the Congressional Gold Medal for their World War 2 service. The single sentence of interest goes: "After receiving his honorable discharge [1946], Smith moved to Columbus, where he and two other men formed the dance band Three B's and a Honey with a female singer." (If you think I've been making up everything so far, you're free to believe this.)

Let's see what else we know.

In a December 25, 1948 press release, Lubinsky announced the signing of some new Savoy and Regent artists. These included Big Jay McNeely, Washboard Pete Sanders, New Orleans Slim, Gloria Beatty, the Mack Triplets, and the "Three Bees and a Honey". However, general industry practice was that acts weren't trumpeted as being signed until they'd already had a session (for example, Jay McNeely had recorded on November 29). This puts grave doubt on the session actually having taken place in Columbus on January 27, 1949, a full month after the announcement (although that does seem to be the date that the four songs were entered into the master book, which isn't the same thing as having been recorded on that date).

The 2008 book "Columbus: The Musical Crossroads" by David Meyers, Arnett Howard, James Loeffler, and Candice Watkins (Arcadia Publishing) had this to say: "Also in 1949, Three B's and a Honey, a group that formed in Baltimore three years earlier before moving to Columbus, went into the studio at WCOL radio and recorded a single that was released on the Savoy label out of New Jersey called 'Buzzin' Around' backed with 'Grieving For You.' They remained in Columbus while their leader, Bobby Smith, attended Ohio State University." I spoke to both James Loeffler and Arnett Howard, but neither had any recollection of where the WCOL statement had come from.

I have to admit that, between September 1948 and December 1950, most of their appearances seem to be in Ohio, with some side trips to Detroit, Des Moines, Omaha, Edwardsville, Baltimore, and Washington, DC.

And then, there are the test pressings, located in 2017. Three of them have surfaced to date, and they complicate the Savoy story. The test tunes are: "Buzzin' Around", "Hit That Jive, Jack", and "My Love". Here's what's on their labels (it's all hand-written, except for the "B/R"):


Buzzin' Around

3 B's & Honey
[Buzzin' Around] - for some reason, the song title isn't written on this label
2-1-49 - the date someone at Savoy listened to and evaluated this test pressing
24800 - the assigned master number
1D1 - probably an identifier for the mother, master, and stamper
SAV 687 - the record number Savoy eventually used for the release
"Same as Aug" - it's being compared to something from August 1948
"grit" - adverse sound quality problems noted, probably from source recording
In the dead wax: 24800 1D1 X20
B/R - rubber stamped - unknown meaning; could stand for Ballen Record Company

Hit That Jive, Jack

3 B's ["Honey" wasn't written on this one]
Hit That Jive Jack
1-14-49 - the date someone at Savoy listened to and evaluated this test pressing
DC 8045 A - the DC Records master number, as found on the 1948 release
"Same as Aug" - as above
"grit - ticks, pops" - a comment on the sound quality
B/R - as above

This was pressed from a DC stamper, with the addition of "X20" in the dead wax, the same as you see on most
Savoy 78s of the period.

My Love

3 B's & Honey
My Love
2-10-49 - the date someone at Savoy listened to and evaluated this test pressing
24803 - the assigned master number
1D2 - probably an identifier for the mother, master, and stamper
"Same as Aug" - as above
"grit - ticks, pops" - a comment on the sound quality
In the dead wax: 24803 1D1 X20
B/R - as above

I've heard a portion of "My Love" from this test pressing. It's a pretty song, and well done, but the actual recording wasn't so hot. Jay says; "The test pressing is clean and unworn. The noise was from the master."


Jay Bruder, who has examined these single-sided discs, comments:


The group of three Savoy test pressings, which included a test of "Hit That Jive Jack" from DC Records, show that Lillian Claiborne of DC Records, or Ivin Ballen of Gotham, or both, had a hand in passing some 3 B's And A Honey DC recordings to Savoy. The audition notes on the labels of these Savoy tests call into question, but don't rule out, the date and location of the session reportedly held at the WCOL radio station in Columbus, Ohio on January 27, 1949. The "Same as Aug." comment is perplexing. Does it mean some or all these titles were auditioned by Savoy in August 1948, or something else entirely? The sides attributed to the Columbus session sound a little different than the sides issued on DC, but not to the extent you could prove or disprove they were cut at a different studio than the DC releases. However, we can say with some confidence that the female vocalist was the same person on both DC and Savoy. [Note that, in this case, "audition" means the act of listening to the test pressings.]


So what are we to make of the Savoy sides? Were they actually recorded for Savoy? Were they actually recorded in Columbus? Were they actually recorded on January 27, 1949? Or had they been recorded for DC records months earlier and sold or leased to Savoy with Ivin Ballen as an intermediary? (And, most important, are you aware that when you deliberately repeat a word or a phrase at the beginning of several consecutive sentences it's called epizeuxis?) I wish I could give you an answer.


And, it turns out, I can. I kept all the above in the story just to show you what Jay and I went through. But remember, Wanda Lowery met Bob Smith in October 1948. I asked her if "Grieving For You" and "Buzzin' Around" were recorded after they met and she emphatically said "No". These were, therefore, DC masters. Case closed.



Savoy released "Grieving For You" and "Buzzin' Around" in February 1949. Note that on the Savoy label, Yvonne Du Barry became "Vonne Dubarry", although it's unclear if "Vonne" is a label misprint or if it was her nickname. "Grieving For You" (a nicely-done R&B arrangement of the 1921 Marion Harris tune) was also done by Rosemary Clooney (with Tony Pastor's Orchestra), Wini Brown, and Ginnie Powell. "Buzzin' Around" (written by Bob Smith) was a modern jazz and modern harmony arrangement.

The February 26, 1949 Billboard reviewed "Grieving For You" and "Buzzin' Around". "Grieving" received a 75: "Vonne Dubarry chirps a Sarah Vaughan-ish vocal on the tune which has drawn new attention via the Tony Pastor etching. The oldie would make for good race box material." (That is, it would do well in jukeboxes in black neighborhoods.) The flip only received a 67: "... causes little stir". (I suppose I would have said "causes little buzz", but that's just me.)


In early March 1949, the Three Bees And A Honey were at the Club Lounge in Helena, Montana. They were named as Walt, Al, Johnny, and Loretta Cobb. Another different group. At the time, "our" 3 B's were at the Ringside (Mansfield, Ohio) for a week.

A blurb in the April 30, 1949 Pittsburgh Courier that seems to be related to nothing in particular, although it mentioned Columbus, said: "Three B's and a Honey ... are an eye-catching combo and as you say, ear-catching, probably. Only reason we've never mentioned them is because we didn't know 'bout them till you told us." I wish these blurbs came with translations.

At some point in 1949, they played the College Inn in Dayton, Ohio, down the block from where the 4 Freshmen were performing. They dropped in to see the 3 B's, were impressed, and asked Bob Smith to arrange one of their songs for them. He agreed and the result was "It's A Blue World", a subsequent hit for the group. However, says Wanda Smith, "He never got a penny for it."


By July, they'd wandered up to Detroit, where they appeared at the Flame Show Bar along with Maurice Rocco, Slam Stewart, and Kitty Stevenson. This show followed Billie Holiday into the Flame.


November found them at the Club Alexandria in Cincinnati, along with the Chordsmen, Elaine Bauer, and the Three Steps. The November 12, 1949 Cincinnati Enquirer wrote about them: "Club Alexandria has a surprise feature, Three Bees and a Honey, famed Negro recording artists, who opened a brief stay Thursday. Booking is for four days and therefore they will make their final appearance tomorrow night. The trio of boys and a gal panic patrons with unique instrumental and vocal offerings. Their outstanding rhythm and four-way singing establish them immediately as one of the best acts seen in these parts in a flock of lunas." I actually like that phrase.


They next turn up at the Glass Bar, in Edwardsville, Pennsylvania, the week of December 1, 1949.

And then they got another radio show. Sponsored by Lever Brothers, it was broadcast on various Mutual Broadcasting System stations all over the East and Midwest from 5:45 to 6:00 on Saturday afternoons (but nothing ever said where it originated from). I can first find them on March 11, 1950; there are no listings past May 13. Here are the stations on which I could find listings: KOLN (Lincoln, Nebraska), WBCK (Battle Creek, Michigan), WPBZ (Lock Haven, Pennsylvania), WHKC (Zanesville and Lancaster, Ohio), WNAC (Nashua, New Hampshire), WDLP (Panama City, Florida), WONS (Hartford, Connecticut), WBRK (Pittsfield, Massachusetts), KXAR (Hope, Arkansas), WHLS (Port Huron, Michigan), KQV (Pittsburgh, Pennsylvania), WIRY (Plattsburgh, New York), WJEJ (Hagerstown, Maryland), KGRH (Fayette, Arkansas), and WEAN (Newport, Rhode Island). However, in this 10-week period, they weren't listed on any station on more than seven occasions, and some (such as WEAN) for only a single week. Very confusing.

A 3 Bees And A Honey were also heard over the air in Traverse City, Michigan from July 1950 through January 1951, but I doubt that's our group (especially since they didn't seem to be heard in any other city during that time).


On April 22, 1950, they began a two-week engagement at Sasto's, in Des Moines, Iowa. (The star attraction, though, was the 8 foot by 10 foot television screen. You could be amazed from 6:30 to 9:00 every night. Presumably that's when the 3 B's went on and they had to shut off the TV to get anyone to watch the group.) The ad called them "America's Greatest Vocal and Instrumental Group" and "D.C. Recording Artists - N.B.C Radio Artists - NBC Lever Bros." Wouldn't have been enough of a build-up to tear me away from that TV.

The Sasto's ad showed Yvonne. This was either her last appearance with the group or, more probably, they just hadn't taken new photos yet. (We rely on photos to pinpoint who's in a group at any given time, but remember that photo sessions were expensive and old pictures were sometimes used that no longer reflected who the actual members were.)

On June 3, they played the American Legion in Lancaster, Ohio. We know that Yvonne Newberry wasn't there any more because, although they still used her photo, the May 30, 1950 Lancaster Eagle-Gazette named the members: "... leader Bobby [Smith] presenting a new and different style of combo piano, while playing in a standing position. Bert Hall on bass, Bill Forrester on electric guitar, and Ernestine Cooper on combo drum comprise the rest of the group. Ernestine (Honey) is the featured vocalist and stars on the group's current record hit, 'Grieving For You' plus many other popular tunes and old standards." [Note that a "combo drum" is a small drum set that takes up less room on the stage than a full drum set.] It also said that "The group is en route to Baltimore, Md. from Omaha, Nebr." and "Three B's and a Honey just completed a 13-week contract with the Mutual Broadcasting System and were featured on NBC for Lever Brothers for many months." (As I said, I can only account for 10 weeks.) They were only at the American Legion for a single night (June 3), but they were brought back on June 10.


Ernestine Cooper (drums and vocals) was characterized in one blurb as being from Chicago. There was an Ernestine Cooper who was mentioned in the December 30, 1944 Indianapolis Recorder as being a part of a revue at Ruby Shelton's 440 Club that also had Chubby Newsom. It said she'd come from Murrain's, a club in Manhattan, but there doesn't seem to be any other trace of her. However, Wanda Smith said that Bob told her Ernestine Cooper came from Pittsburgh. I tried really hard, but I couldn't find anyone who could be Ernestine. Wanda thinks that they met her when she was on the bill with Tiny Bradshaw at a Columbus show.


Note that the blurb said Ernestine "stars" on their current record hit, "Grieving For You". This threw me for a while and made me believe that Ernestine Cooper had been lead on the records. However, with Jay Bruder's help, I figured out that it actually meant she's just singing it at clubs. (It was over a year old at this time, even though it was characterized as their "current" hit. Of course, it wasn't a hit, but it was their only release on a nationally distributed label.)


After leaving the 3 B's, Yvonne went out as a soloist. In August 1950, "Evon Newberry, Formerly With the 3 Bees and a Honey" was appearing with Bob Atchison and His 4 Deuces at Cleveland's Bonaire Night Club. In September, Yvonne Newberry was at Cleveland's Melody Room, followed by the Rose Room, as the singer with the Melody Buds. "Evon Dubarry" was at Cedar Gardens in Cleveland in mid-December. It said she'd just been at the Club DeLisa in Chicago. She seems to be undergoing an identity crisis.

The June 6, 1950 Washington Afro-American had this: "The 3 Bees and a Honey, Bill Forrester, guitar; Bert Hall, bass; Bob Smith, piano; and Ernestine Cooper, gal vocalist and drummer, set for a record session for Regal. If this had even been set up, it never happened.

Another momentous event: On June 25 1950, North Korea invaded South Korea. According to his wife, Wanda, Bob Smith worried that the Marines would call him back and send him to Korea. So he enrolled in Ohio State University in the fall of 1950, although he continued on with the group for a while longer. Therefore, the bottom line is that Bob Smith didn't move the group to Columbus so that he could attend Ohio State; he moved there because he met Wanda Lowery. He subsequently enrolled in Ohio State, nearly a year later, because he was worried about being sent to Korea. [In the years since World War 2, America's armed forces had been integrated and blacks were now being sent to the front lines along with whites.]


By September 1950, when they played the Comedy Club in Baltimore, they'd taken new photographs and Ernestine Cooper is now pictured. Their photo had the caption that Bobby, Bert, and Bill were all from Baltimore and Ernestine was from Chicago. This is the last time Bob Smith's name is mentioned in a write-up.


Another September 1950 engagement was Louis & Alex's in Washington, DC ("for indefinite engagement"). The ad not only mentions "Grieving For You", but "I Cover The Waterfront". I don't know if this is something that was popular in their act, but which they never recorded or something they'd recorded that was never released. Possibly relevant is that "I Cover The Waterfront" by Erroll Garner would have appeared on record lists as being the next Savoy release number after "Grieving For You". Who knows where ad copy came from?


The 3 B's were at the Gold Key in Chillicothe, Ohio for the week starting October 16, 1950. One ad said that they'd just been at the Blue Mirror in Washington, DC. In November, they played the Streamliner Restaurant in Columbus (from 8:30 PM - 2:00 AM each night). This included a nightly 12:15 AM broadcast from the club over WHKC (another Mutual Network station). This was probably the group's last engagement in Ohio. (In December 1950, the 3 Bees And A Honey began appearing at the Old Mill in Cuyahoga Falls, Ohio. However, this was Fred Waring's group, who'd return there over the next couple of years.)


And then Bob Smith left. He'd always said that he'd give show business a chance for five years and if he didn't make it big, he'd quit. He moved to Cincinnati, married Wanda Lowery in June 1952, and became a parole officer for the State Bureau of Probation And Parole. In January 1956, he was elected vice president of the Southwestern Ohio Correctional Workers Association. Bob retired in 1987 as executive director of the Opportunities Industrialization Center, a job-training and placement nonprofit in Springfield, Ohio. But it was hard to quit the entertainment business; for over thirty years he was a member of a local Cincinnati dance band called the Five Steps To Rhythm. On the way, reported the March 24, 1951 [Columbus] Ohio State News: "Bobby Smith, ex-leader of the dissolved B's & Honey group, is now accompanist and arranger for the Harmonaires." That was the group that recorded for the Kay Bee (Kroger Babb) label and were in Bab's movie, "One Too Many".

Bert and Bill returned to Baltimore and Bob's place was taken by pianist Charlie Ridgley.


Charlie Ridgely (piano) was probably the Charles Alfred Ridgely who was born in Baltimore on December 3, 1922. His name began to be linked with the group in April 1951. He'd been in the army from 1943 to 1946 and was an elevator operator when he was drafted. Charlie had once been the pianist in the 5 Kings ("Charles Ridgely, ivory thumper, joined up with Baggy Hardiman's Five Kings unit", said the April 10, 1948 Billboard), and also played the mandolin and combo drums.


And the Honeys flowed on: Ernestine Cooper seems to have left at the same time as Bob Smith. Her replacement was Yvonne Lanauze, probably in February 1951. In July, Ernestine was appearing at the Rose Room of Cleveland's Hotel Majestic, along with Paul Breckenridge and the Duke Jenkins Orchestra.


Yvonne Lanauze (vocal and piano) was born Yvonne Smith in Washington, D.C on April 7, 1925. In 1946, she married Domingo A. Lanauze (they were divorced in 1961). In 1964, she married Daryl Duke in Los Angeles (and was listed in the marriage records as both Yvonne Smith and Yvonne Lanauze). Daryl had been born in Vancouver, British Columbia, and they'd end up relocating there years later. (You may be interested to know that Daryl Duke directed the TV miniseries "The Thorn Birds".) Note that she's not the Yvonne Smith who sang with Max Greer's Orchestra in 1944; that one was from Indianapolis.

A big article about her in 2016 (when she was 91 and known as "Eve Duke") mentioned that she'd been with Duke Ellington (but not the 3 B's). She was with Ellington, it said, for about three years. However, in a 1962 interview, she'd said it was one year, which is correct. When Duke Ellington discovered her, she was an elementary school teacher (having attended Miner Teachers' College in Washington, DC) who sang at a small DC club. Ellington's singers were named during a January 1950 appearance: Lu Elliott, Kay Davis, and Al Hibbler, but not Yvonne, who was hired when Lu Elliott left in February of that year. (However, as the accompanying photo shows, Ellington must have known her for a few years before he hired her.)

Yvonne made three Columbia recordings with Duke Ellington: "Love You Madly" (November 20, 1950), "Mood Indigo" (December 19, 1950), and "Sophisticated Lady" (same date). The labels just credited "Yvonne" (no last name). She was still with Ellington on January 21, 1951, when they had a concert at New York's Metropolitan Opera House, but left soon afterwards.

NOTE: By her own admission, she never recorded with the 3 B's and was never known as "Yvonne Du Barry".


The April 10, 1951 Baltimore Afro-American had a nice photo of Yvonne and the accompanying article called her the group's new "Honey". (Note that "new" in this context is usually a relative term; she could have joined a couple of months previously.) They were at Chick's New Lounge (Baltimore), where she was featured at the piano with the 3 B's, "releasing arranger-pianist Charlie Ridgley to perform on the mandolin and combo-drum". Bill Forrester and Bert Hall ("bassist-leader") were also named. They never bothered to take new pictures with Yvonne, just cutting out her head from the Baltimore Afro-American article's photo and using it in a paste-up for ads.


In October 1951, they appeared for the club members of the Lyric Band in Hanover, Pennsylvania. Late November found them at Ciro's in Montreal.

In either late 1951 or early 1952, Yvonne Lanauze left, after less than a year. She turned up at some night clubs in Ottawa in 1958 and a blurb said that that she'd been a record research assistant at Washington's Library Of Congress. An article in the November 3, 1962 Brandon Sun (Brandon, Manitoba) said that she ("Eve Smith"), a performer on television and in Toronto night clubs, had lived in Toronto for nine years. It briefly mentioned that she'd been with Duke Ellington for a year and also the Three Bees And A Honey.

Yvonne's replacement was Dottie Smith.


Dorothy "Dottie" Smith (vocal and drums) was born Dorothy May Hawes on March 27, 1925 in Wilmington, North Carolina, although she mostly lived in Philadelphia. A protégé of Beryl Booker, she'd sung and played drums for the Harlemaires when they'd recorded for Atlantic in 1948. She'd also been in the Craft-Tones in April 1950, and, by June, the Cats And The Fiddle. In 1954, she'd become a member of the Timmie Rogers Crazy Quilt Musical Revue and, in late 1955, Louis Jordan's outfit, where she remained for around 10 years, before opening up a night club in North Philadelphia. She couldn't have been in the 3 B's for very long; probably only for a few months in early 1952. She was there immediately before subsequent "Honey", Louisa Lara, but was never named in any ads, nor did they seem to bother with a paste-up photo this time. We wouldn't even know about her presence at all if Louisa hadn't mentioned her.


In August 1952, a white group called the Three B's And A Honey (who'd been with Horace Heidt and Glen Gray) opened at the Oasis Night Club in Muncie, Indiana. In October 1952, they were at the Buvette Club in Rock Island, Illinois. The group that appeared at the Crest Lounge in Detroit in January 1953 had been with Hal McIntyre's band. Bees were swarming everywhere!


And then, another new "Honey". Gone was Dottie Smith and, in her place, was Louisa Lara. The others were still Bill, Bert, and Charlie. A blurb in the December 20, 1952 Baltimore Afro-American referred to them as "Baltimore's Three B's and a Honey". They were currently playing Baltimore's Club 1017 and were scheduled to go to the Virgin Islands. The blurb featured the same paste-up that had been used for Yvonne Lanauze, but with Louisa's photo instead. This was the only appearance that I could find for them in all of 1952. (Not helping matters any was the "Three B's", a group that was advertised with Earl Bostic for a while in 1952 - actually three of his musicians: John Coltrane, Pinky Williams, and Joe Mitchell.)


Louisa Lara (vocal and drums) was born Luisa Taylor on January 12, 1926 in Baltimore. She was raised by her Cuban grandmother, whose maiden name was Lara. In 1930, she was a member of her grandmother's household as four-year-old "Luse", the closest the census-taker could come to "Luisa".

She sang around Baltimore as a child, giving a concert at the age of nine. One day, in March 1942, she went to the Royal Theater and saw that Lionel Hampton was having a contest for a new girl singer. Louisa was determined to get the job, even though she didn't even know who Hampton was. She got it.

While ads claimed that she'd been with Hampton for 2 years, she herself admitted it was only a month. She was just 16 at the time, and Child Protective Services didn't want her traveling without a chaperone.

In June 1947, Louisa Lara ("girl with the golden voice, featured with Lionel Hampton for two years") appeared at the Eagles Club in Hazleton, Pennsylvania. Other show-stoppers on the bill were Peggy Arnold ("queen of the banjo"), Therese ("gorgeous, blond, marimba xylophonist"), and Joe Matto and his accordion.

Louisa Lara was with the Cats And The Fiddle in 1950, playing the cocktail drum (having replaced conga drummer Johnny Davis). The others at the time were Austin Powell, Beryl Booker, Ernie Price, and George Steinbeck. This has to be mid- to late 1950, since Beryl Booker was only there between August and December of that year.

In 1957, she married saxophonist Aaron H. Gross who was in Tracy McCleary's Royal Theater house band (along with Bill Forrester), but she appears in the 1958 Baltimore City Directory as "Louisa A. Lara, musician, Village Musical Bar".


And then, the Three Bees And A Honey started popping up all over western Pennsylvania, especially Lebanon. For example, they were at St. Gertrude's in Lebanon on April 25, 1953. However, this was a white group that was local to that area and continued for about two years.


On June 4, 1953, the 3 B's opened at Club Wally in Miami and remained for over a month. However, this was hardly the "Season" in Miami; Class Acts were booked for November through March, when "snowbirds" flocked down from the north to take advantage of Florida's warm winters, leaving before the torrid summers. They were still there on July 6, when the Miami News printed a photo of Charlie Ridgely and identified him as Bill Forrester. The last time they appear in a Club Wally ad is July 13.


On July 30, they opened at Miami's Casbah, along with the Calypso Troubadors. They were advertised through August 2, not a very long run.

This is the final appearance I can find of any 3 B's group that had Bert Hall and Bill Forrester. However, the group continued on for another year, mostly in Miami.

Louisa Lara later said that, at the time, the 3 B's were singing modern harmony. While they were in Miami, they made a demo for Columbia Records, but were told that they didn't sound black enough and wouldn't sell. She said that they worked the Brown Derby in Toronto and the Brass Rail in Windsor, Ontario (although I can't find any mentions in the press) and spent a year and a half in two Miami clubs (although I can only account for two months).


After that (November 1954), there were no contracts and the guys were going to return to Baltimore to rehearse a whole new act. However, there wouldn't be any money coming in while they were rehearsing and, since she was already in Miami, Louisa decided to visit her relatives in Cuba. Bert Hall gave her an ultimatum: come back to Baltimore with us or you're fired. She refused. (Louisa subsequently worked with the Nicholas Brothers.)

There are no accounts or photos indicating that she was replaced or that the group continued on once they returned to Baltimore.

On July 24, 1955 the Glen Ellyn (Illinois) Three B's And A Honey performed at a dance in Elmhurst, Illinois, along with a square dance band. However, this isn't them either.

As far as I can tell, by the end of 1954, our Three B's And A Honey had ceased to exist. Bert Hall went with Baltimore's famed Rivers Chambers Orchestra. In the 1960s, he began working for the Social Security Administration. Bill Forrester became a guitarist in Tracy McCleary's Royal Theater house band (the Royal Men Of Rhythm) and joined them for reunion concerts in 1984.

Bob Smith died on September 16, 2014, in Cincinnati, at age 97. All the others died in Baltimore: Bert Hall on February 26, 1988; Charlie Ridgely on November 19, 1990, and Bill Forrester on May 1, 1991,


Of the Honeys, Sylvia LeMonte died on August 27, 2001, in Baltimore (as Margaret "Sylvia" Anderson); Yvonne Newberry (Du Barry) on October 3, 2014, in Anaheim, California; Dottie Smith on December 27, 2013, in Philadelphia; and nothing whatever to report on Ernestine Cooper. Yvonne Lanauze was still alive in mid-2021 (as 96-year-old "Eve Duke", she entertained at her South Vancouver, British Columbia nursing home). Louisa Lara is also deceased, possibly in late 2014.

Were the 3 B's And A Honey particularly important to recorded music? Not really. I like "Grieving For You", but there's nothing special to me about their other recordings. On the other hand, they existed for around ten years, so their in-person shows must have been crowd-pleasers. Here's how Jay Bruder characterizes them:


This group represents adult entertainment, good music if you will, in the late 1940s. While we don't hear it as distinctive today, the cocktail trios were the backbone of the night club scene in the late 1940s. Their instrumentation was solid; their music arrangements were careful and precise, yet relaxed; their vocals were always good. The story of the 3 B's And A Honey shows just how difficult it was to get a recording contract in the late 1940s. If Lillian Claiborne had not recorded them, we would have never heard what they sounded like. Yet, they are very much the sound of the late 1940s, not jazz, not r&b, but Black Pop music for the slightly older set.



Special thanks to Jay Bruder, Tony Fournier, Victor Pearlin, Ferdie Gonzalez, and Wanda Lowery Smith.




3 B'S AND A HONEY

DC (Yvonne Du Barry & 3 B's And A Honey)
8044 I Love You, Yes I Do / I Don't Stand A Ghost Of A Chance With You - 1/48
8045 Hit That Jive Jack / I Don't Stand A Ghost Of A Chance - 6/48

SAVOY (Vonne Dubarry & 3 B's And A Honey)
687 Grieving For You / Buzzin' Around - 2/49

UNRELEASED SAVOY
Midnight Sun
My Love

NOTE: "Yvonne Du Barry" and "Vonne Dubarry" were actually Yvonne Newberry.



Unca Marvy's Home Page
More Articles