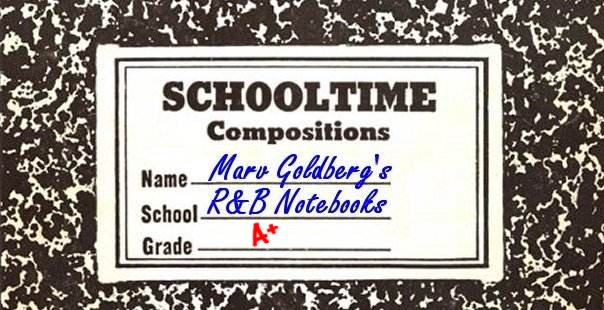 IDA JAMES
By Marv Goldberg

© 2018 by Marv Goldberg


Ida James had it all. She


was actually as pretty as newspaper accounts made her out to be
had been a child radio star
won praise for her cute little-girl voice
was the singer for two prominent bands (Earl Hines and Erskine Hawkins)
acted in movies and plays
appeared on radio and television
made many recordings, including some with the King Cole Trio

And yet, many of you may never have heard of her. I'll tell you in advance: I have no answer for why she never became a star.

Ida was known as "The Shoo Shoo Baby" and "The Shoo Shoo Girl" because of her signature song, "Shoo Shoo Baby" (which, oddly enough, she never commercially recorded). Ida's voice is somewhat similar to that of her contemporary, Rose Murphy ("The Chee Chee Girl").

Ida Mae James was born on June 1, 1920, in Southbridge, Massachusetts, where her family was living at the time. Some sources say Providence, Rhode Island, but I've seen the birth record and Southbridge is correct. (Her parents, George and Mable Hall James, had lived in Rhode Island, and all of her siblings had been born there; at least any who'd been born prior to 1920.) Her birth record says "Ida May", although it's spelled "Ida Mae" everywhere else after that. The family ended up moving to Philadelphia by the early 1930s at the latest.

There was one later account that said she had a brother and two sisters, but the 1920 census (taken right before Ida was born), shows a brother Roland, a sister Frances, and another brother, George, Jr. (who's in the 1920 census as having been born in Massachusetts, although his birth record is for Rhode Island.) There are also Rhode Island birth records for two other older sisters, Mary (on December 22, 1913) and Winifred (on September 19, 1914), but neither ever appears again; both had died before the 1920 census. Only oldest brother Roland went into show business; we'll meet him again later. Supposedly her mother taught her how to sing.

Note that most ads for the Earl Hines and Erskine Hawkins orchestras don't mention their singers. I'll mostly only mention the ones that do.




The first specific mention of Ida was in the June 4, 1932 Baltimore Afro-American. There was a picture of Ida (half photo and half drawing) captioned "Aids Hospital". The accompanying text told how "This 9-year-old Philadelphia girl" (she had actually just turned 12) was part of 250 children participating in a benefit sponsored by the Lincoln Theater for the Douglass Hospital.

She was mentioned again in the July 9 Baltimore Afro-American as being one of the outstanding performers on the Colored Kiddies Hour's 15th show the prior Sunday. Note that she wasn't on the Horn & Hardart Children's Hour on WCAU (which aired at 11:00 on Sunday morning). Both James Cross and Eddie Hartman (the original Stump and Stumpy) were graduates of the Colored Kiddies, as were Dottie Saulters and Dottie Smith.

"The Colored Kiddies Radio Hour", which had started on March 20, 1932, was broadcast from Philadelphia's Lincoln Theater every Sunday morning at 10:00 AM over WPEN.

An interesting feature of the Colored Kiddies show was the music. Since Philadelphia had Blue Laws, bands couldn't perform on Sundays. Thus, the Lincoln Theater wrote into the bands' contracts that they had to play behind the Kiddies on Sunday (I'm not sure why they were permitted to do this). Therefore, the kids were backed up by the super bands of the day: Cab Calloway one week, Earl Hines the next; or Count Basie, Duke Ellington, Fletcher Henderson, you name it. Since Ida ended up with Earl Hines, this is probably where he first heard her.

The September 17 Pittsburgh Courier made it's first mention of Ida James: "Selma Hedspeath, known to Philadelphia as 'Baby Selma,' was adjudged the star of stars at the Convention Hall before a crowd of over 4,000 people. She is heard over the air every Sunday morning at 10 o'clock [on the Colored Kiddies show]. Andrew Cannon, Constance Smith, Ida James and Baby Hilda were all tied for the next prize." It didn't bother to say what the contest was, however. Ida would have been 12 at this time.

The next time we hear of Ida is in the July 10, 1935 Philadelphia Inquirer, which told us that "Ida James, youthful songstress [she's now 15]" was appearing at Philadelphia's Starlight Gardens ("atop the Plantation Roof on the East River Drive at 4100 Ridge avenue").


Less than a year later (sometime in April 1936), Ida journeyed to New York to enter and win the Apollo Theater's Amateur Nite contest; she would also win on the next three Wednesday nights. We know this because the prize for winning four weeks in a row was a spot on a regular Apollo Theater show and, on May 15, 1936, she was one of the named acts for the week (along with Willie Bryant's Band, the 3 Brown Sisters, and an act billed as "Sandy, Apus and Garbage"). Ida was clearly on her way.


Soon after that, she was hired by the "King Of The Ivories", bandleader/pianist Earl "Father" Hines (it wouldn't become "Fatha" until after Ida was gone). Ida wasn't yet with him in early June (when Helen Paige was his vocalist), but appeared at the Apollo with him the week beginning November 6, 1936. While her name wasn't in the Apollo ad itself, the write-up in the November 14 New York Age said "Earl Hines is polished in his presentation and his singer, demure and appealing Ida James gives a fine act." Not bad for 16.

Hines' band was called the "Grand Terrace Orchestra", after the venue in Chicago that he was most associated with (partly owned by Al Capone). He'd started there in 1928 (when it was called the Sunset Cafe) and remained a fixture for the next 12 years. Hines had a regular radio show at the time, so Ida must have been heard often (although her name was never mentioned in the listings).

Since the Hines band played the Lincoln Theater in Philadelphia the week of October 18, it's possible that this is the time he hired Ida, but papers were silent on her joining. Between early June and early November, no singer's name at all was mentioned with the Hines orchestra.


On February 10, 1937, Ida had her first recording session with the Earl Hines Orchestra. On that date, she recorded "I Can't Believe That You're In Love With Me" for Vocalion. It was released in the spring of that year.

She and Hines appeared on the Colored Kiddies Hour together in early 1937. There's an ad for it in the February 27 Billboard, but it gives no particulars.


Hines and the band were back at the Apollo on March 5, 1937; this time, the advertisement said "Earl Hines and his band with Ida James". The March 13, 1937 New York Age had this:


Of a sudden we heard startling silver notes pouring into our ears and awoke to stare amazed at flashing fingers flying furiously over the keyboards. It was Earl Hines going into his number. The Hines gent certainly makes an art out of the piano business. And has he got rhythm? And a swell band to back it up.

Son and Sonny, dance novelty boys, put a great deal of life into a quite original performance.

But our choice for the plaudits this week is the appealing, slimly beautiful Ida James. Her different voice, throaty and husky, clear and cool, would make anyone love her. Leave it to the audience and she will receive ever so many encores.


Why, you may ask, did I leave in the sentence about Son & Sonny? Simple; "Son" was Roland James, Ida's brother. I don't think that Son & Sonny were part of Hines' troupe, but they appeared with him on many occasions.

The March 13 Pittsburgh Courier added this press agent garbage: "Insiders are insisting that Earl (Father) Hines will take Ida James, the soulful-voiced singer with the band, under his wings for life or a divorce later on." There was never anything else written about a romance between them.

In March 1937, the Hines troupe was at the Nixon Grand, in Philadelphia. "Sonny & Sonny" [sic] were there, along with Pigmeat Markham, Ikey Meyers & His 12 Tramps, and the Dixie Dandies. Several engagements mentioned "Sonny & Sonny", so I guess the advance notices sent out by the press agent had gotten garbled.

The New York Age of March 20 said of Ida: "Our ultimate in orchestra vocalists is still Ida James, who for sweet wistful appeal has got our vote." Another blurb in the same edition had this in the social column: "Mrs. Ethel J. Minton had as guests on Tuesday the following: her brother-in-law and sister, Mr. and Mrs. W. Dickerson; Miss Ida James and Roland James and partner, better known as Sonny and Sonny [sic], who are connected with Earl Hines band. They were on a mid-winter tour from California. Miss Ida James is heard nightly when they are stationed in Chicago." I actually like social notices like this; they inform burglars when people are out of town.

From the March 20, 1937 Pittsburgh Courier, we learn that Ida had also been a winner of the Earle Theater (Philadelphia) amateur contest. Columnist Billy Rowe, who was certainly a colorful writer if nothing else, started the large article with:


I have heard such a voice before, but I was dreaming and the notes emerged from the throat of an angel - I have seen such a face before, but it too graced the likeness of a dream that I now call my own. Such personality has too been my pleasure, but it was woven tight around the great Ethel Waters. Such a feeling I have also experienced under the spell of a voice, but it was long, long ago when, upon the ancient Nile in far-away Egypt, an Arab stole my mind away and carried it back along the corridors of time and laid before its seeing eyes all the beauty, mystery and intrigue of the glory that was once that ancient city of the continent ... Yes, Ida James has a marvelous voice - one that has been waited for now these many years.


Is it even possible to take him seriously after that most purple of prose? An error is that he says she "first saw the light of day in Providence, Rhode Island", although I've seen the birth record from Southbridge, Massachusetts. Other than telling us that she'd been in the Earle's amateur show, the rest of the article is as meaningless as the above quote.


In April, May, and June 1937, the Hines band appeared at Sebastian's Cotton Club in Culver City, California. They also had a nightly radio program from the club (over KFAC). On July 10, Hines did a single show at Sweet's, in Oakland. They also played San Francisco, San Diego, Seattle (Loney Acres, in Renton Junction, on July 26), and Vancouver.


Working their way back East, they played the Frog Hop in Maryville, Missouri on August 19. Then there was the Graystone Ballroom in Detroit (August 23), where they had a battle of the bands with Fletcher Henderson. Some of the other places they appeared were Omaha, Nebraska (September 4), Sioux City, Iowa (September 5), Sioux Falls, South Dakota (September 6), Battle Lake, Minnesota (September 7), Glenwood, Minnesota (September 8), Clear Lake, Iowa (September 9), Muscoda, Wisconsin (September 10), Waterloo, Iowa (September 11), Appleton, Wisconsin (September 12), and Cincinnati, Ohio (September 19). September 24 found them at the Oriental Theater in Chicago, before returning to the Grand Terrace (with Ada Brown, George Dewey Washington, and Son & Sonny, in addition to Ida).


Hines closed out his Grand Terrace engagement in late January 1938 and headed to the State-Lake Theater in Chicago's Loop. From there, it was the Harmony Hall in Alton Illinois (February 4), and then the Apollo Theater (to show off his new saxophonist/vocalist, Le Roy Harris, Jr.) the week of February 18, with Ada Brown and "Sonny & Sonny".

The February 19 Pittsburgh Courier article screamed "Name Bands Are Heading For Florida". Miami would be host to Lucky Millinder on March 7 (10 days), followed by Don Redman (with Orlando Robeson), and then, on March 29, the Hines band ("with Ida James, 'sweetheart of the airways'"), followed by Tiny Bradshaw. Strangely, the article didn't bother to say where all these bands would be appearing.

The band finished a week at the Howard Theater on March 10, 1938. Ida was described as "radio's cutest little armful" and "youthful song delineator" by the March 12 Pittsburgh Courier. Then, it was back to New York for an appearance at the Loew's State Theater for a week.


While they were in New York, the Hines band did some more recording for Vocalion. On March 7, 1938, Ida waxed "Please Be Kind"; it was released the same month.

Following that, they were off to Duke University (Durham, North Carolina), then on to Florida for 10 days (although the paper still stubbornly refused to say where).

Finally, a little elucidation: the March 19, 1938 Pittsburgh Courier said: "... plays a 10-day engagement starting March 29 in Jacksonville. The itinerary continues in Daytona Beach, West Palm Beach, Ft. Myers, Ft. Lauderdale, Miami, St. Petersburg, Tampa, Lakeland and Orlando." Still, there was no mention of any specific venues.

Another huge headline in the March 26 Pittsburgh Courier shouted: "Earl Hines And His Great Orchestra To Invade Florida For Big Dance Tour". It didn't even bother to whisper where they might be playing.

Got one: the Ft. Myers gig was at McCollum Hall on April 1. Another was the Floridatown Fiesta in Pensacola on April 9. That's all I could wring out of Florida newspapers. It looks like they played Miami's Rockland Palace on April 3, along with Hartley Toots' Ork. Toots' singer at the time would have been Melrose Colbert.

On April 11, they were at the Recreation Hall in Fort Worth, Texas. Then, it was on to Library Auditorium (San Antonio, April 13) and Pilgrim Auditorium (Houston, April 17). At least Texas was willing to advertise where they were playing.

The April 14 California Eagle let us know that "Ida James, dainty Chicago damsel who graces every Earl Hines appearance was voted at a recent backstage chorine gathering the sweetest personality on the American stage." (Well, if the chorines didn't, at least a bored press agent did.)

A blurb in the May 14, 1938 Pittsburgh Courier said "Rumors have Ida James of the Earl Hines crew in a bad way, having been detoured off the health route." I suppose they couldn't just say she was sick.


On May 15, the Hines band was at the Coliseum Ballroom in Davenport, Iowa (right across the Mississippi river from Moline, Illinois).

But had she really been ill? Billy Rowe's gossip column in the May 28, 1938 Pittsburgh Courier told us: "Ida James isn't ill at all but looking her mom and sister in the eyes every night."

The July 2, 1938 Billboard called her "Ida James, former vocalist with Earl Hines' Orchestra". A columnist in the August 27 New York Age reported "Next door I proceeded to drop in at the Onyx Club where John Kirby, husband of Maxine Sullivan, holds forth. ... The personnel of the Onyx club band is John Kirby, leader-bass; Billy Kyle, pianist; O'Neil Spencer, drums; Russell Procope, alto sax; Buster Bailey, clarinet; Charlie Shavers, trumpet, and the very gorgeous and most charming Ida James, vocalist. Bill Chasley is also with the gang." (No clue as to who Chasley is.) The Ida James-Earl Hines split doesn't seem to have been reported anywhere. By the time of the August 3, 1938 Hines broadcast from the Grand Terrace, his femme vocalist was Katherine Perry (who just happened to be his wife).


But the association with Kirby didn't last. The October 29, 1938 New York Age had this: "Nice guy [Erskine] Hawkins, who played the dance given by the Girls' Versatile Club of Troy, in Odd Fellows' Hall, Albany, last Monday evening [October 24]. Yes, all the jittery jitterbugs were there. How the band played! How those vocalists sang! That little girl, Ida James, that joined the band Saturday before the dance, is a cute little something that can sing." So now we know that, on October 22, 1938, Ida James formally joined the band of trumpeter Erskine "The Hawk" Hawkins ("The 20th Century Gabriel"). His male singers were alto sax player Jimmy Mitchelle (also seen as "Jimmie" and "Mitchell", he was one of the writers of "Don't Cry Baby") and Merle Tines. [Since there never was anyone named "Merle Tines", I had to dig some more. Turns out that papers had trouble with his name. It's actually Merle Turner (see below), but he also popped up in my Piccadilly Pipers article as Myril Turner.]


By the time that her presence with Hawkins was announced, she'd already recorded with him. There was a session for Bluebird on October 20, 1938, at which she'd recorded "(Oh! Oh!) What Do you Know About Love". (As with Hines, I'll only talk about Hawkins sessions and recordings on which Ida is featured.) The song was released in November.

The December 31, 1938 Pittsburgh Courier gushed in its praise:


ERSKINE HAWKINS, the new king of the trumpet, has added one of America's truly fine voices to his great band. She is IDA JAMES, recently heard (but not enough) with the Earl Hines band from Chicago. Be sure to put it in your book that IDA JAMES is one of the very best vocalists you will ever hear, and catch her voice via NBC when ERSKINE HAWKINS hits from the world famous Savoy Ballroom, January 8th. Now, before I hand Erskine Hawkins my BOUQUET OF PRAISE for adding IDA JAMES to his band, I want to tell him that I think he now has three of the country's finest voices in his band: MERLE TURNER, at the top on songs like "Star Dust" and "My Reverie," IDA JAMES, at home on both sweet and soft swing tunes (and how sweet!) and JIMMY MITCHELL on strictly swing. Hey, "DO YOU WANT TO JUMP CHILDREN?" That's just what I'm talking about! I have knocked myself out. Haw!


I'm starting to believe that I subconsciously throw these things in for comic relief.

[One of the things Erskine Hawkins was known for was writing "Tuxedo Junction" in 1939, along with two of his saxophonists: Julian Dash and Bill Johnson (later to form the Musical Notes).]

The January 28, 1939 Pittsburgh Courier had this gossip item: "Ida James of the Erskine Hawkins crew has her heart set on leading Red of Red and Curley to the altar in June." It always amazes me when one of these blurbs is correct (although they got the date wrong). Hang on for a few more paragraphs.

February 19 found the Hawkins band at the 20 Grand, on Rampart Street in New Orleans. The dance was called the "outstanding event of the Mardi Gras season" by the February 18 Pittsburgh Courier. "With Hines on this trip to New Orleans will be Ida James, radio's singing sensation."


The February 25 Pittsburgh Courier had this daunting blurb: "Knifing: OPERATION . . . Ida James whose beauty is far above the [indistinct] is on the brink of a serious knifing. She bolted the Erskine Hawkins crew several brights [days] ago to prepare herself." No further word as to what that was about, but the March 4 Pittsburgh Courier said: "Ida James is all better and back with Erskine Hawkins, but still has her heart set on marryin' up with Red of Red and Curley."

On April 1, 1939, Ida recorded another track for Bluebird with the Hawkins band. Called "'I', The Living 'I'", it was from Bill Robinson's "The Hot Mikado", and was based on Katisha's lament, "Alone, And Yet Alive". (The flip, "Let The Punishment Fit The Crime", sung by Jimmy Mitchelle, was also from "The Hot Mikado".)


From March 30 to April 5, 1939, Erskine Hawkins' band, along with the Ink Spots, appeared on Broadway at the Loew's State Theater. The "star" of the show was Two-Ton Tony Galento, a boxer who was about to take on (and lose to) Joe Louis on June 28. (His famous phrase was "I'll moider da bum".) Supposedly it took Hawkins, Ida, and the Ink Spots to overcome the boredom of Galento's routine. The April 8, 1939 Billboard said "The Ink Spots, vocalizing with the Hawkins band, drew the best reception of the evening."


On April 12, while she was in New York, Ida wed Haywood "Red" Granger, half of the Red & Curley dance team. (The other half was William "Curley" Hamner, who was, with Lionel Hampton, the composer of "Hey! Ba-Ba-Re-Bop".)


The April 15, 1939 Washington Afro-American asked the musical question: "What becomes of talented kids who try out at amateur shows when they grow up?" Although that question could have used a couple of commas, we're fortunate in that they gave us the answer: "One such, who made her debut on the Radio Kiddies Hour in Philadelphia is a top-rank artist today and she's just turned 18. Her name is Ida James, and she is a native of Providence, R.I., now soloist with Erskine Hawkins' band. As a kid, her mother, who taught her how to sing, traveled with her, but now although she would still be picked up by an over-zealous truant officer who would mistake her for a junior high pupil, she travels alone."


One place she traveled to (although not alone) was the Apollo Theater, where she opened, with Hawkins, the week of April 28. Also on the bill was[Doctor] Sausage and his Pork Chops, dancer Pete Nugent, and comic Pigmeat Markham.


The May 6, 1939 New York Age reviewed the show, saying: "Jimmy Mitchell, a good looking brown boy with a voice; Ida James (when she sings about her heart belonging to daddy, there's not a man in the Apollo Theatre who wouldn't just love to be daddy); Erskine blowing for all glory - add it up. See what you get."


Sometime in May, Bluebird released Ida's recording of "'I', The Living 'I'".

On the last day of their Apollo engagement, (May 4), there was a benefit at the Rockland Palace for the St. Martin's Rebuilding Fund. Cab Calloway was there, as was Bill Robinson, the Charioteers, Willie Bryant, and the Hawkins orchestra, with Ida James.


On May 14, 1939 Ida recorded another Bluebird track with Hawkins: "Big-Wig In The Wigwam". It was released in June.


On June 14, the band appeared at the City Auditorium in Savannah, Georgia. They supposedly set a new dance attendance record for the town (2000 people showed up). On June 25, Hawkins was at Chicago's Savoy Ballroom. On July 21, they were back at the Apollo Theater, this time with John Mason (of "Open The Door, Richard" fame), and Mae Johnson. This appearance marked the grand finale of the current tour the band had been on.


On August 19, they were at the Vanity Fair Ballroom in Huntington, West Virginia. The August 12 Pittsburgh Courier talked about Hawkins' skill as a trumpeter: "Erskine Hawkins is rapidly gaining a reputation as the hottest trumpet player in the world, and already several critics have rated him over the inimitable Louis Armstrong. Hawkins has perfected a style which has never before been heard on the trumpet. Believe it or not, Erskine triple-tongues all notes in the high register, and actually hits C above high C." (For all of you who have no technical musical knowledge, you're in good company; I don't understand a thing about that last sentence, other than it seems to say he plays extraordinarily well.)

But Ida wasn't at that performance, having quit the Hawkins organization. This was mentioned in the August 17 California Eagle. The August 26, 1939 Pittsburgh Courier had a screaming headline: "Dolores Brown In, Ida James Out".


Ida James of the charming face and small voice experienced another change in her song career last week when she was replaced as feature vocalist with the Erskine Hawkins top flight swing aggregation by the just as charming but heavy voiced Dolores Brown. [Although it doesn't sound it, both "small voice" and "heavy voiced" were meant as compliments.]

Having been with the Hawkins crew several dance seasons, the sudden change in the vocal department was taken as a surprise to the profession in this vicinity. According to Hawkins, who will soon replace Ella Fitzgerald at the Savoy Ballroom there was no break with Miss James, but he released her as she had decided that she was better suited for moving pictures than singing with a band.

Dolores Brown, who replaces her, has a wide reputation as a swing singer and is ideally suited for Hawkins' band. A frequent feature at the Apollo Theatre where she is a great favorite, she broke into headline print early this summer when Duke Ellington selected her to sing with his band.


The motion picture epic that Ida was involved with was called "Daughters Of The Island" or "Daughters Of The Isle Of Jamaica" (although it was re-named "The Devil's Daughter" prior to release). The rest of the cast were Nina Mae McKinney, Hamtree Harrington, Jack Carter, Willa May Lane, and Emmett "Babe" Wallace. The cast flew to Jamaica on August 23 for on-site filming. (The August 19 New York Age claimed that all six cast members had left on August 14, but Ida was clearly with Hawkins on that date.)


Filming occurred with the usual glitches. The Daily Gleaner (a local Jamaica paper) of August 31, 1939 reported that the production schedule was held up by Ida's [unspecified] illness. Of course, the Daily Gleaner of August 10 mentioned that Ida James was the singer with the Earl Hines band, so their reporting standards were possibly not the finest.


The cast flew back to Miami on September 3. Strangely, there's an ad for a show at the Neptune in Sioux Falls, South Dakota on September 4 that starred Earl Hines with Ida James. My feeling is that it was taken from an advance publicity bulletin sent before Ida left. I doubt she hopped on a plane to get from Miami to Sioux Falls.

By late November, Ida was back singing, this time at the Kit Kat Club in Harlem. Syndicated columnist Dorothy Kilgallen, in her January 19, 1940 "Voice Of Broadway" column gave a "Gold Star" (the equivalent of Walter Winchell's "orchids") to "Ida James' version of 'Chilly 'n Cold' at the Kit Kat".


The triumphant world premiere of "The Devil's Daughter" took place on December 7, 1939. At least it would have been triumphant if any paper of the time had bothered to record the event. Actually, there's not a single mention of the film in the press prior to 1944, when it was showing at some black theaters across the country, continuing until 1946 (but not often). There was more mention in the 1940s press of the 1915 movie of the same name starring Theda Bara! It's really a very bad film and pops up on many lists of "Worst Movies Of All Time". I found it unwatchable, although there's some nice Jamaican music playing behind the opening credits.

In April 1940, Ida was at the Cotton Club in Philadelphia. "Sonny & Son" (they'll never get it right) were there too, as well as Red & Curley and comedian Troy Brown. Since she was married to Red, they appear in the 1940 census as Haywood and Ida Mae Granger, living in a hotel in Philadelphia (because they were appearing there; I don't know where they normally called home; probably New York City). Red told the census taker that he was a night club dancer and wife Ida Mae was a night club singer. The April 19 Philadelphia Inquirer said: "Still, the jewel of the show is Ida James, who sings as well as she soothes the eye."

Ida was mentioned in the June 15, 1940 Pittsburgh Courier as part of an article celebrating the seventh anniversary of the Apollo Theater's Harlem Amateur Hour (by this time, more than 5600 people had participated). The other graduates they mentioned were Ella Fitzgerald, Thelma Carpenter, and Helena Smith. They even talked about "Porto Rico" the crazed stagehand who would yank unpopular contestants off the stage with a big hook or fire a starter's pistol to interrupt them.


By November 1940, Ida had hooked up with producer Larry Steele, who was bringing a black revue to Carroll's in Philadelphia. She was referred to as "the ex-Hawkins songster". Others in the revue were Jackie Mabley, Red & Curley, Margaret Simms, Sahji (exotic dancer Madeline Jackson, who married Earl Hines vocalist Le Roy Harris, Jr. in May 1941; I bet you forgot that I mentioned him a while back), Evelyn King, Louie Williams (usually half of the Pops & Louie dance team), and the Harlem Dictators. However, the show never happened.

The New York Age of January 4, 1941 reported a reunion: "Ida James has been signed to replace Dolores Brown as the vocalist with Erskine Hawkins' orchestra. Dolores, who replaced Miss James as the band warbler some time ago, has just been married to Marcellus Green of the Hawkins trumpet section, and has left the band to assume the housekeeping duties." Fortunately for Women's Lib, the equivalent article in the Pittsburgh Courier of the same date finished the sentence: "... has left the band to assume housekeeping duties, but at the same time is in the market for a new job."


Ida returned just in time to appear with Hawkins at the Earle Theater (Philadelphia) the week beginning January 24. Also on the bill were the Ink Spots and Tip, Tap & Toe (who'd appear together in "Pardon My Sarong" the following year). Jimmy Mitchelle, and not the Ink Spots, sang "Whispering Grass", which is strange, since it was a hit for the Ink Spots the prior year. The January 25 Variety said of Ida: "Her Chirping is clicko on 'Argentina,' 'Something I Dreamed Last Night,' 'Let's Do It' and 'I hear A Rhapsody'."

When the Hawkins' orchestra played the Howard Theater (Washington, DC) in February 1941, he was referred to as the "Squire Of Tuxedo Junction". From the Howard, they went to Richmond, Raleigh, Charleston, Jacksonville, Daytona, and West Palm Beach. This was followed up by the Regal Theater (Chicago) in March. Ida came in for some praise, as did Hawkins' pianist, Avery Parrish (who's mentioned, in write-ups almost as much as Ida and Jimmy Mitchelle).


In late March, they appeared at the Strand Theater in Syracuse, New York. The Syracuse Post-Standard of March 29 singled out Hawkins, pianist Avery Parrish, and saxophonist Paul Bascomb for praise, as well as Whitey's Lindy Hoppers. Unlike most papers, however, they weren't crazy about Ida: "Popular, too, was the singing by pretty Ida James, who has a harsh voice but a personality which sells her singing of 'Argentina' and the novelty, 'Let's Fall In Love.' Her encore of 'I Hear A Rhapsody,' however, revealed too clearly her vocal limitations."

On May 25, 1941, Ida waxed "Who's Beatin' My Time With You?" and "I Love You Truly". In the latter song she was part of a group consisting of (per the label): "Ida James, Jimmy Mitchelle, Cap & Bob". ("Captain" Edward Sims and Bob Range were both trombone players in the Hawkins band).


Another May session, this time on May 27, when Ida recorded "Night After Night" and "So Long, Shorty" for Bluebird. Both "Who's Beatin' My Time With You?" and "Night After Night were released in June 1941.


On July 30, the Hawkins crew opened at the Paramount Theater on Broadway for two weeks. The Ink Spots were there too (both acts were booked by the Gale Agency), as well as dancers Bill Bailey (Pearl's brother) and Stump & Stumpy. A review in the July 31 Brooklyn Daily Eagle said: "It is Mr. Hawkins, The Four Ink Spots, Stump and Stumpy and Ida James, who sings Cole Porter's old song, 'Let's Do It,' who cause the excitement." (They were saying that the accompanying film, "The Shepherd Of The Hills", didn't.) As big as they were, the Ink Spots were considered an "added attraction" to Hawkins' appearance. The week took in a whopping $46,500.

The show was also reviewed (enthusiastically) in the August 9 Billboard. Of Ida, they said: "Ida James, vocalist with the band, is a sepia beauty who even has sex in her voice. She sang Beau Night In Hotchkiss Corners and a short medley built around Daddy. Socked across with each one and could get off stage only by announcing the next act."

At the band's August 8, 1941 session, Ida recorded "Jumpin' In A Julep Joint".

On August 23, the band was in Atlanta. In early September, they played the Orpheum in Los Angeles for a week. Then there was Willamette Park (Eugene Oregon) on September 26, 1941 and the Rainbow Randevu (Salt Lake City) on October 6. October 18 found them at Wesleyan University's (Illinois) homecoming dance. And, on October 24, they were at the "Harvest Moon" dance at the Nu-Elm Ballroom in Youngstown, Ohio.


Next came the Adams Theater in Newark (October 31 to November 5). The Ink Spots, Moke & Poke, and Red & Curley rounded out the show.



Stanley
(Pittsburgh)
State
(Hartford)
Bardavon
(Poughkeepsie)
Earle
(Philadelphia)
Palace
(Akron)
On November 7, Erskine Hawkins & His Tuxedo Junction Orchestra started a week at the Stanley Theater in Pittsburgh (with Ida singing "Jim"). Once again, the Ink Spots were with them. "Heard with Hawkins", said the November 6 Pittsburgh Press, "will be another favorite in the person of Ida James, his vocalist, who, though only 20 [actually 21 at this point], is already a veteran of the air waves. Miss James started her singing career at the age of 11 as the star of the weekly children's music hour on WPEN in Philadelphia." Also on the show were the dance teams of Red & Curley and Stump & Stumpy. That same evening, the Spots and Hawkins did a broadcast from the theater over WCAE.

I guess we have to feel sorry for the reviewer who wrote in the November 8 Pittsburgh Post-Gazette: "... it's surprising how much one can miss a pair of pretty legs. Mr. Hawkins does have a girl singer, Miss Ida James, but she's on so briefly, and encased in a long, flowing gown at that ... a pair of legs would have helped more than you'll ever know." Although the ad mentioned Stump & Stumpy, the review said that Red & Curley were joined by Moke & Poke (Fletcher Rivers and Leon James, who doesn't seem to be related to Ida). The reviewer was confused as to why the show needed both Red & Curley and Moke & Poke; each dance team would be great alone, but both were repetitive.

On November 14-16, they were at the State Theater in Hartford for three days. The ad said the others were the Ink Spots, Red & Curley, and Moke & Poke. The November 15 Variety had this to say: "Erskine Hawkins, billed as the twentieth century Gabriel didn't seem to click with us, although his trumpeting is solid, he lacks the knack of putting himself over to his audience. Ida James, featured vocalist with the band, helps to make up this absence by presenting her numbers in a way that drew repeated applause."

But Stump & Stumpy were back with Hawkins and the Spots (but not Red & Curley) when the troupe played the Bardavon Theater in Poughkeepsie, New York for a single November 19 show.

Then, it was back to the Earle in Philadelphia the week of November 21, where both Red & Curley and Moke & Poke appeared with Hawkins and the Ink Spots. Ida sang "Beau Night In Hotchkiss Corners", "This Love Of Mine", and "Let's Do It". The theater took in a nice $33,000 for the week.

On November 28, 1941, the Hawkins crew, Red & Curley, Chuckles & Cromer (?), and the Mills Brothers (extra added attraction) opened for four days at the Palace Theater in Akron, Ohio. The Akron Beacon Journal of November 29 said: "Miss James offers most of her numbers in a 'baby voice' - and their effectiveness is as much due to the support she gets from band as they are to her own good salesmanship."

On Friday, December 5, the Hawkins Orchestra, the Ink Spots, Red & Curley, and Moke & Poke were at the Michigan Theater in Detroit. While the December 6 Detroit Free Press liked Ida ("the pert swing-singing miss), "... the real hit of the individual talent performances by band members comes with Avery Parrish's smooth piano boogie-woogie, which bears a faint resemblance to Czerny exercises [for beginning piano players], but it has all the rhythm and the trickery a jitterbug could want."


With America reeling from the Pearl Harbor attack, the Ink Spots, Hawkins, Red & Curley, and Moke & Poke were at the Paramount Theater in Toledo, Ohio from December 12-14.


Then, the Hawkins crew, the Spots, Red & Curley, and Stump & Stumpy moved into the State Theater in Uniontown, Pennsylvania for three shows on December 15, 1941. The Morning Herald (Uniontown) of December 15 called Ida "Harlem's favorite swingstress". However, they talked about Moke & Poke, rather than Stump & Stumpy (who were in the ad). I'm confused.


On December 22, 1941, Ida recorded "I Don't Want To Walk Without You" for Bluebird, which released her "I Love You Truly" in January 1942.


The Hawkins band and the Ink Spots then went on a tour of the Midwest. From December 26 through January 1, 1942, they were at the Chicago Theater (in Chicago, of course). On January 2-8, they were at the Wisconsin Theater in Milwaukee. January 9-15 found them at the Orpheum Theater in Minneapolis. The January 14 Variety said: "Ida James, band's featured torch singer is, paradoxically, a baby-voiced warbler with distinctive vocal style."


It was the Orpheum in St. Paul, Minnesota from January 16-19. On January 20 they started at the Paramount Theater in Des Moines for three days. Ida once again sang "When It's Beau Time In Hotchkiss Corners", "This Love Of Mine", and "Let's Do It". This was followed by the Orpheum in Omaha (January 23-29). On January 30, they started a week at the Newman in Kansas City, with differing reviews:


The Kansas City Star of February 1 said: "Ida James, who might be called 'The Negro Bonnie Baker,' sings 'Hotchkiss Corners' and 'This Love of Mine' to fine results." However, the February 4 Variety saw things differently: "Featured vocalist, Ida James, is okay but weak vocally. She delivers 'Hotchkiss Corners' nicely, nevertheless, but 'This Love of Mine' is unfortunate choice for her."

On February 6, they were at the Regal in Chicago. The February 12 California Eagle said: "IDA JAMES . . . vivacious eyeful of gorgeous femininity whose superlative singing with the celebrated Erskine Hawkins orchestra is currently the rave of theatergoers and critics in the middle west key cities." February 13 found them at the Memorial Hall in Dayton; Hawkins said he wasn't frightened that it was Friday the 13th.


Then it was back to the Apollo Theater for the week of February 27. Leaving the ampersands of Red & Curley, Stump & Stumpy, and Moke & Poke behind in the dust, this time they were paired with Pops & Louie. (Albert "Pops" Whitman was the son of one of the Whitman Sisters and Louie Williams would record Hey! Ba-Ba-Re-Bop in Europe in 1947.)


Also in February 1942, Bluebird issued "I Don't Want To Walk Without You". "So Long, Shorty" was next, in April, followed by "Jumpin' In A Julep Joint", in May.

On April 27, they hooked up with the Ink Spots, Moke & Poke, and Red & Curley again to play three days at the Plymouth Theater in Worcester, Massachusetts. From April 30 to May 6, the whole show moved to the Metropolitan in Boston. On May 7-8 they were at the Poli, in Waterbury, Connecticut.

On May 9, 1942, the Hawkins orchestra was present at a benefit performance for the Harlem Children's Camp Fund held at the Cosmopolitan Opera House. Others on the bill were Canada Lee, Ella Logan, the 5 Crackerjacks, and many others that I never heard of.


Ida and the band were on the "Stompin' At The Savoy" radio program (WJZ) on May 30. (This program, from the Savoy Ballroom, was on multiple times a week, but radio listings were for the "Savoy Ballroom Orchestra", so I guess it could be any band that was currently playing there. Note that the Savoy Ballroom was owned by Moe Gale, owner of the Gale Agency, managers and booking agents for the Hawkins band and the Ink Spots.)


June 26 found them back at the Apollo Theater, this time with Dee Lloyd McKaye, Pigmeat Markham, and Jimmie Baskette. The show was reviewed in the July 1, 1942 Variety, which said, among other things: "Avery Parrish, featured at the piano, has been trimmed down considerably on running time for his nifty blues 'nocturne,' and is now held back for the climax with a briefer, but equally potent interlude. Ida James, essaying baby-talk melodies, doesn't impress overly with her first, 'I Remember You,' but clicks with a cute number titled 'Baby Knock Me A Kiss.' Jimmy Mitchell, also with the band, vocals 'Don't Cry, Baby,' which he authored and recently recorded, for okay returns."

"Jumpin' In A Julep Joint" was reviewed in the June 27, 1942 Billboard: "Julep Joint holds interest in the title alone. In the playing, it's a dull Harlem jive ditty, nor do the band and vocalist lift it. Taking it in a moderate tempo, band starts off and lets the trumpet and baritone sax finish the opening chorus. Ida James gives voice to the lyrics and the tenor sax starts off for a third refrain, giving way at the bridge for Miss James to take it out in song."


The last recording Ida made with the Hawkins band was "Knock Me A Kiss", waxed for Bluebird on June 29, 1942. Bluebird released it in July and it was reviewed in the August 8, 1942 Billboard: "... there's little her to comment. Mike Jackson's Kiss item, which Louis Jordan made so much to-do about on the race records, is taken here in slow and bouncy rhythm. Tunes calls for gutting singing, which comes out here from the thin and listless pipes of Ida James, who is at a loss with the lyrics." In spite of that review, it became one of her signature songs.

On August 9, Ida missed being hurt in a car crash. The band was getting ready to leave Chattanooga when she went to a store to buy a soda. Late getting back to their transportation, she had to ride in a different car. The one she was supposed to have been in ran off the road, killing trumpet player Marcellus Green (the husband of Dolores Brown who'd replaced Ida in Hawkins' band three years previously). In the same car, and injured, were Avery Parrish (piano), Haywood Henry (baritone sax), Leemie Stanfield (bass), and Hawkins' assistant, Cyril Shand.

The New York Age of August 15, 1942 blamed the accident on the band having to use private cars because of the war. The article began: "The first, in what may prove to be a series of disastrous automobile accidents because the Office Of Defense Transportation has thus far failed to act on the problem of bus transportation for Negro bands...." Manager Moe Gale issued this statement: "Negro bands cannot travel by railroad down South and because of the rubber and gas shortage [there was a war on] they have not been permitted the use of buses. Although there are few details as yet, the accident would never have happened if the band had been touring by bus. What is the government going to do?" I like stability; it's good to know that do-nothing government goes way back.


The band was at the City Auditorium in Huston on September 6 for the Labor Day weekend. A month later found them at the Orpheum in Los Angeles, followed by the Casa Manana, also in LA. On October 29, they played a single show at the Elks' Ballroom in LA. Advance tickets were 75 cents (at Karl's Drug Store); you better hurry, it's 85 cents at the door. They played a one-nighter in Amarillo, Texas on September 14. On the 16th they were at the Hotel Plaza Ballroom in Clovis, New Mexico. On November 4, it was the Rainbow Randevu in Salt Lake City. November 7 brought them to the Turnpike in Lincoln, Nebraska.


Erskine Hawkins and his Tuxedo Junction Orchestra were at the Paradise Theater in Detroit for the week starting November 13. Of course, Ida was there, as was Jimmy Mitchelle, Avery Parrish, Apus & Estrellita, and the Crackerjacks (reported the November 12 Detroit Free Press). However, was Avery Parrish really there? Read on.

The November 14, 1942 Pittsburgh Courier threw Ida into the gossip column (actually a rarity). It started with: "Avery Parrish who gave up his piano chair with Erskine Hawkins last week is almost ready to come back again. . . . Rumors have Ida James getting set to leave and join up with Avery who just loves the California weather and the way 'Josie' lives." Notice how the two parts contradict each other (and, no, I have no idea who "Josie" is).

I don't believe that Parrish ever returned to Hawkins (he's mentioned in a June 1943 blurb when the band played the Armory in Wilmington, Delaware, although later that month he was with Zutty Singleton). However, in August of that year, he was involved in a bar brawl. The August 14, 1943 Pittsburgh Courier reported that: "Avery Parrish, Erskine Hawkins' Swing Pianist, Is Still Alive." Rumors had circulated that he'd died, but, "Parrish, who was struck on the head with a stool in a recent cafe brawl, has an even chance for recovery, according to the physician attending him." The same article referred to him as "former ace pianist with Erskine Hawkins". He did recover, but was never able to perform again.

There was a small article in the November 6, 1943 Pittsburgh Courier titled "Pianist Quits Gabriel's Band". It said that: "Erskine Hawkins' band recently lost another piano player, when Gene Rodgers, who has toured the country for more than a year with the band, decided to stick to the Coast to do 'singles,' specializing in comedy numbers, with piano and accordion accompaniment." So it looks like Avery Parrish really quit for good back around October 1942, regardless of subsequent advertisements (which had been sent out well in advance of the bands' appearance).


Ida wasn't in the ad for the Apollo Theater show that began on November 27, 1942, but she was mentioned in the write-up. Others on the show were Red & Curley, Pigmeat Markham (who always seemed to be at the Apollo), Pops & Bernice, and Manhattan Paul Bascomb (one of Hawkins' tenor sax players, although he seems to have been in and out of the band in the 1940s).

On December 10, Erskine and Ida were part of the "We're In It Too" benefit held at Symphony Hall in Boston. This was a benefit concert to raise money for the USO and starred Jimmie Lunceford's Orchestra. Also present were Jimmy Dorsey, Bob Eberly, Helen O'Connell, and Sabby Lewis.


In early 1943, went the blurb in the February 6 Pittsburgh Courier: "The soldiers of Fort Clark, Texas, voted Ida James, petite vocalist with the Erskine Hawkins crew, with their purchases of Defense Bonds, the girl a soldier would walk more than a mile to spend a furlough with. 'She is the queen of hearts to us,' said the soldiers, 'and tops in any man's book.'" (At least in her press agents'.) At the time, Fort Clark was home to the black Ninth United States Cavalry, which had been transferred from Fort Riley, Kansas several months before.


At the end of February, the Hawkins band spent a week at Fays Theater in Philadelphia, along with comedian Spider Bruce (John Mason).


The week of March 5, they were back at the Apollo again, along with dancer "Babe Lawrence" (which should be "Baby Laurence"), and comedian Tim Moore.

A review of Hawkins' March 15, 1943 broadcast from the Savoy Ballroom appeared in the March 28 Billboard. Part of it went: "Vocalizing was not so hot. Jimmy Mitchell doing the best with Ida James and a rather rough quartet rating in that order."


On March 26, the Hawkins band opened at Detroit's Paradise Theater for a week. They'd just come from a week at the Regal in Chicago.


But right after that show (which would have ended on April 1), Ida quit Erskine Hawkins. There was a little blurb in the Detroit Free Press on April 16: "Ida James, who left Erskine Hawkins not long back, opens on her own as a singing star in Larry Steele's new show at Club Congo tonight. She'll feature some of the songs of her best-selling platters." [That's funny; I didn't think she'd had any.] The April 21 Detroit Free Press added this: "Ida James, who is wowing 'em at the Congo, never took a singing lessen, brethren, but graduated from one of those radio children's hours in Philly." It went on with this interesting tid-bit: "She hopes to get up into the same class with her brother, Roland Jones [sic], who's in Tommy Dorsey's New York show."


The Pittsburgh Courier of May 22, 1943 reported on a minor tragedy in Ida's family: "'Red' of the dance-comedy team of Red and Curley, is in town with a busted leg, and Ida James, who closed her Detroit engagement when the spot she was working in took on padlocks, is headed home to nurse him." The Congo situation was reported more subtly in the May 5 Detroit Free Press: "Club Congo is closed for alterations and they'll let everybody know in a big way when they're ready to bloom again." 'Fraid not; there was never another mention of Club Congo. And, Red's leg couldn't have been that bad; he was performing again by early June.


Ida then went out to California to seek her fortune. The June 19, 1943 Pittsburgh Courier had an article titled "Ida James 'On Own' On Coast". It called her "Erskine Hawkins former vocalist" and told us that the was "currently holding forth at the Club Alabam in Patsy Hunter's revue 'Jumpin' and Jivin'. She has four weeks' engagement at the nitery and expects to remain on the coast for at least three months. Because of her ability and pulchritude the entertainer has Hollywood film producers looking her way." The three months would turn into a year.

The News-Journal (Wilmington, Delaware) advertised the "Band Of The Month" dance on June 23 at the Wilmington Armory. It featured Erskine Hawkins, with Ida James, Jimmy Mitchelle and Avery Parrish. I assume that the paper was working from an old press release, since Ida was in California. However, the blurb reassured us that "The armory has been prepared for blackouts, so unexpected air raid warnings will not interfere with dancing." Good to know that pesky war won't get in the way.

Around June 1943, Ida did the first of her AFRS Jubilee recordings. AFRS Jubilee discs presented performances by black artists and were made to be played over the Armed Forces Radio Service network for the entertainment of our soldiers. (They went out by short wave broadcast and also physical discs.) The discs weren't intended for commercial sale, although I'll use the word "released" to indicate when they were first available for broadcast. AFRS Jubilee #32, released in July 1943, has Ida doing "After You've Gone" and "I Won't Say I Will, But I Won't Say I Won't", accompanied by the Count Basie Orchestra.

On AFRS Jubilee #34 (released in July), she sings one or more unknown songs. Unfortunately, not all the AFRS discs have survived, so several of her performances are not only lost, but can't even be documented. (AFRS files usually have the show's performers, but not necessarily their numbers.)


Ida then hit the stage, appearing in the cast of a musical called "New Meet The People" at Los Angeles' Assistance League Playhouse in late July 1943. (The original "Meet The People" ran in 1940.) It starred Jack Gilford and Ida sang at least two songs: "Crispus Attucks" and "Shoo Shoo Baby", a song written by Phil Moore. Even more than "Knock Me A Kiss", this is the song that would come to be associated with Ida James, although she never recorded it commercially.


On August 15, she was part of a show at the Trocadero on Sunset Boulevard that starred Phil Silvers and Rags Ragland.

AFRS Jubilee #38 was released in August 1943. Introduced by MC Ernest "Bubbles" Whitman as "Ida 'makes you wish you were beside her' James", Ida sings "Embraceable You" and does a comedy skit with Butterfly McQueen. AFRS Jubilee #42 (released in September) has Ida singing "Shoo Shoo Baby" and reading dedications to servicemen. AFRS #47 (released in October) has Ida singing unknown songs.

The Los Angeles Times of October 27 said that Ida turned down an offer to appear at the Racquet Club in Palm Springs because of her dedication to "New Meet The People".

In AFRS Jubilee #51 (recorded in the summer of 1943 and released in November), Ida sings "Is You Is Or Is You Ain't My Baby" and "Knock Me A Kiss".

Another wartime radio program was G.I. Jive, a 15-minute AFRS show that played records by popular recording artists. Supposedly this was the most popular of all the AFRS shows. Unfortunately not dateable, sometime in 1943 show #0416 played Ida's Bluebird recording of "Knock Me A Kiss".


Sometime in November, filming started on the movie "Trocadero" (with Rosemary Lane). In it, Ida pushes a baby carriage while singing "Shoo Shoo Baby", with Bob Chester's Orchestra backing her.

On November 30, Ida was part of a benefit show put on to aid "Strut" Mitchell, a former dancer and singer, who was having serious health issues. Also present were Eddie "Rochester" Anderson, Pearl Bailey, Louis Jordan, the Delta Rhythm Boys, the King Cole Trio, Hattie McDaniel, Louise Beavers, and the Charioteers.

On December 1, 1943, Ida was part of the "Mail Call" radio program (#67). Mail Call, broadcast from Los Angeles under the auspices of the AFRS, was a variety show whose purpose was to entertain the troops in World War 2 and build morale. This show also had Groucho Marx (MC), Don Wilson (announcer), Phil Regan, the Hoosier Hotshots, and Shirley Ross. Ida sang a medley of "Shoo Shoo Baby", "Knock Me A Kiss", and "The Outskirts Of Town". However, those couldn't top the Hoosier Hot Shots' "From The Indies To The Andes (In His Undies)".


Also in December, she filmed two Soundies with the King Cole Trio: "Is You Is Or Is You Ain't My Baby?" (in which she duets with Nat "King" Cole) and "Who's Been Eating My Porridge?".

AFRS Jubilee #57 (released in December 1943) has Ida singing "Knock Me A Kiss", accompanied by the Cee Pee Johnson Orchestra. She sang it again on AFRS Jubilee #63, released in January 1944.

By January 1944, Ida was appearing at the Club Circle (Los Angeles), along with Ivie Anderson, former Duke Ellington vocalist.


The first of the Ida James/King Cole Trio Soundies, "Is You Is Or Is You Ain't My Baby?", was released in February 1944. The other, "Who's Been Eating My Porridge?", came out in March.

On AFRS Jubilee #72 (released in March 1944), Ida sings "Them There Eyes" and "I'll Get By" accompanied by the AFRS Trio.


Also in March, "Meet The People Of 1944" opened at the Assistance League Playhouse. It was basically the old revue with changes here and there. Ida James was still doing "Shoo Shoo Baby", as well as a new song called "Four Rivers". The four rivers referred to were the Thames, Mississippi, Yangtze, and Don, symbolizing the United Nations (meaning, at that time, the nations united to fight against Germany and Japan). By late April, it had switched to the larger Music Box Theater.


On April 24, 1944, "Trocadero" was released; some ads even credited Ida as being part of it. Also in April, there was AFRS Jubilee #74, with Ida singing "More Than You Know" and Is "You Is Or Is You Ain't My Baby".

Ida was also on a radio show called "Command Performance" (#117; recorded April 29, 1944; released in the summer). This was a radio program broadcast from Hollywood (over the Armed Forces Radio Service) to troops overseas in World War 2 (it wasn't broadcast stateside). On it, Ida once again sang "Knock Me A Kiss". The episode also had Bing Crosby, Dennis Day, Olivia De Havilland, Bob Crosby & His Bobcats, and Ella Mae Morse.

On AFRS Jubilee #80, released in May 1944, Ida does unknown songs. AFRS G.I. Jive #706 played Ida's MacGregor transcription of "Knock Me A Kiss" (with the King Cole Trio) sometime in 1944.

And then, Ida was tapped by crazed showmen Olsen and Johnson to appear in their new Broadway production. She'd leave "Meet The People Of 1944" by the end of May.


Before she left Los Angeles, she recorded three 5-song sessions for C.P. "Chip" MacGregor's MacGregor Transcriptions, along with the King Cole Trio: Nat "King" Cole (piano), Oscar Moore (guitar), and Johnny Miller (bass). When released to radio stations (probably between May and July), they were all credited as "Ida James with the King Cole Trio". All five tunes of each session were released on one side of a 33 1/3 16-inch transcription disk.


The first session took place on May 10, 1944: "No Love, No Nothin'", "Knock Me A Kiss", "I Can't See For Lookin'", "People Will Say We're In Love" and "Shoo Shoo Baby".

The second was on May 12: "My Heart Tells Me", "Harlem Sandman", "Speak Low", "Them There Eyes", and "Hit That Jive, Jack".

The last was on May 22: "Close To You", "On The Sunny Side of the Street", "Stormy Weather", "Who's Been Eatin' My Porridge", and "Honeysuckle Rose".


On June 20, Ida opened an engagement at the Cafe Society in Greenwich Village. Josh White was also in the show, as was the Peter Rabbit Trio. She was signed for twelve weeks. The Asbury Park Press of July 8, 1944 had this paragraph, explaining Ida's origins: "To Cafe Society Downtown for the opening of Ida James, who was born in Philadelphia but who was discovered by Barney Josephson on the west coast; Edmund Hall and his orchestra and the Peter Rabbit Trio. Miss James, who wouldn't do at all badly in a beauty contest, has a pleasing voice and most vivid personality.... The Rabbit Trio, which furnishes excellent music, is unique in the fact that occasionally the players trade instruments with one another."

Ida was part of a war bond show called "The Stars Salute" on July 4, 1944 at Lewisohn Stadium (on 136th Street and Convent Avenue, on the campus of City College; I walked by it daily for four of the years in my misspent youth, never having heard of Ida James). Also on the show was Hazel Scott, Jan Peerce, Mildred Bailey, Louis Prima, the Mills Brothers, Marva Louis the Berry Brothers, Josh White, the Peter Rabbit Trio, Charlie Spivak, Cootie Williams, Lionel Hampton, and Tab Smith (with vocalist Trevor Bacon).

The purpose of that concert was to sell enough war bonds to sponsor a liberty ship to be named for Bert Williams, black performer of a bygone age. They aimed for $2 million and they exceeded that goal, with the result that the cargo ship SS Bert Williams was indeed built (launched November 1944).

On July 12, Ida was heard over WJZ on Johnny Olsen's Rumpus Room.

On September 11, 1944, Ida filmed two Soundies for Filmcraft in New York: "His Rockin' Horse Ran Away" and "Can't See For Looking". "His Rockin' Horse Ran Away" was released on October 23, 1944.


The New York Age of September 23, 1944 noted that Ida had been signed by Olsen and Johnson for their new musical, called "Laffing Room Only". Rehearsals would start that week and it was due to open in Boston sometime at the end of October, before opening on Broadway on December 23, 1944. While her name shows up in the Playbill, I can't find out what she did in the show. All singing seems to have been done by Betty Garrett.

The play, as seen on December 24, was reviewed by drama critic George Jean Nathan. Since there's scant evidence left of the madness of Olsen and Johnson, here's what he wrote about what happened to the audience prior to the curtain going up. This comes from "The Theater Book Of The Year: 1944-1945":


That there may be no delay in pleasing their customers, the Messrs. O. and J. set things into motion twenty minutes before their first curtain rises. Actors rush up and down the aisles shooting off pistols, leaky beer bottles are passed around and spilled upon laps, large bologna sausages are tossed about the auditorium, women stooges crawl over one's legs and yell at the tops of their lungs, extras parade in the aisles and suddenly let out indignant howls alleging that members of the audience have, as the vulgarity goes, "goosed" them, blinding spotlights are focused upon the customers' eyes, exploding cameras are poked at their noses, and candy filled with sawdust is dispensed right and left. When at length the audience is thus made happy beyond all bounds, the overture gets under way, with the conductor periodically turning around and loudly ordering the happy folk to "shut their traps" and behave themselves. And the rest of the evening consists largely in overjoying them no end by throwing bricks at them from the stage, causing objects to be dropped upon them from the balcony, having actors wander up and down the aisles and fall over them, and otherwise treating them as if they were up for membership in a leper colony.


In October 1944, Ida James was the Mistress Of Ceremonies on AFRS Jubilee #101. Unlike most AFRS recordings, this one was done at Rockefeller Center in New York, rather than in Los Angeles. In addition to hosting, Ida sang "Knock Me A Kiss" and "I'm Gonna See My Baby" (a Phil Moore composition), accompanied by Moore's band. Josh White was also on the show, singing "One Meat Ball"; he was still performing at the Cafe Society Downtown. The program was released that same month.


On November 6, 1944, Ida could be heard on "Mail Call" #119, a salute to the 116th U. S. Army Infantry Regiment, which had broken through the enemy lines at St. Lo. However, this wasn't a live show, but performances assembled from prior shows. Joan Crawford was the MC; Don Wilson was the announcer. Other performers were the Golden Gate Quartet, Robert Benchley, Murray McEachern, the Armed Forces Radio Service Orchestra, Red Skelton, Ozzie Nelson, and Harriet Hilliard. Ida's performance was taken from the prior year's show: a medley of "Shoo Shoo Baby", "Knock Me A Kiss", and "The Outskirts Of Town".

On December 27, while still in "Laffing Room Only", Ida opened at the Cafe Society Downtown (Greenwich Village). However, the January 13, 1945 Pittsburgh Courier reported that she'd given her notice to Olsen and Johnson, because her best number was cut from the show (although I still haven't been able to find out what she sang). Ida or not, "Laffing" was quite successful and ran until July 14, 1945.

The January 3, 1945 Variety reviewed her performance at the Cafe Society Downtown. The set they're reporting on lasted 14 minutes.


Doubling from the Broadway musical, "Laffing Room Only," into Cafe Society Downtown, Ida James hails from the band vocalist field and her floor-work at the nitery shows that training to have been invaluable. Sepia singer's command of an audience, with rather a small voice discreetly used on the mike, is good. Even though vocal production is on the thinnish side, she holds attention fairly well, dressing up her delivery with showmanly gestures and good phrasing.

"Snowqualamine Joe-Joe [sic; should be "Snoqualmie JoJo"]," "Four Rivers" and "Sunny Side of Street," in order a jive tune, narrative and a ballad, show she can handle about any kind of tune. "Rivers" is especially good, a United Nations number.

She's pert in looks and is well gowned, men.


On January 15, 1945, Ida's second Soundie, "Can't See For Looking", was released.


On February 8, 1945, Ida recorded at least two tunes for Decca with the Ellis Larkins Trio: "I Won't Say I Will, But I Won't Say I Won't" and "You Must Be Blind". For some reason, these wouldn't be released for over a year.

While at the Cafe Society (until early February), Ida was heard over WNEW in a half-hour show ("Cafe Society Presents") broadcast from the club every Friday night at 10:00 and sponsored by the American Red Cross. In February, there were rumors in the press of a romance between Ida and Joe Louis. (Somewhere along the way, she and Haywood Granger were divorced, but there was never anything in the papers about it. Remember that she was in California for a year and he was touring the country with Curley [and even Sharkey, the trained seal].) Even Walter Winchell got in on the press agent drivel. His April 2, 1945 column said: "They insist Sgt. Joe Louis, the champ, will marry Ida James before the year ends."


On February 23, she began a week at the Paradise Theater in Detroit, along with Moms Mabley and the International Sweethearts Of Rhythm.


Sometime in April 1945, Ida journeyed to Fort Lee, New Jersey to star in "Romance On The Beat", an All American News movie that also had the Master Keys and the Milt Coles Trio. As well as acting, Ida sings: "Sing Baby Sing" (once by herself and again with Lord Randall) and "You Know Baby" (with Lord Randall). Note that Lord Randall is also seen as "Lloyd Randall", but "Lord" is the name he went by.


Ida then teamed up with Bill "Bojangles" Robinson for another stab at a Broadway musical, this one called "Memphis Bound". Others in the cast were Ada Brown, Billy Daniels, Thelma Carpenter, and the Delta Rhythm Boys (Lee Gaines, Carl Jones, Traverse Crawford, Kelsey Pharr, and Rene DeKnight). Thelma Carpenter and Ida James played sisters "Henny and Penny Paradise". Opening May 24, 1945 at the Broadway Theater, the first act was based largely on Gilbert & Sullivan's HMS Pinafore, with some of their Trial By Jury thrown in. (You want a wild coincidence? HMS Pinafore's first performance was on May 25, 1878, the same date Bill Robinson was born. If they'd only held off the opening for a single day, that would have been on May 25 also.) On June 10, it moved to the Belasco Theater; however, it closed on June 23 after only 36 performances in total.

Here's the review of the play from the Dunkirk Evening Observer (Dunkirk, New York) of May 26, 1945:


"Memphis Bound" is the first of two shows due this month which are based on the famous Gilbert and Sullivan comic opera. It has been heralded as a swing version but this is not quite true.

There is a fair chunk of "Pinafore" in the first act and a slight nod to it in the second and Sullivan music is in swingtime, but this is mixed up with a story about Negroes on a stranded Mississippi river boat trying to put on a show. The result is a dash of hodge and a bit of podge that is saved by Robinson, Avon Long, the wonderful eccentric dancer, Ann Robinson, Ida James and a couple of others. It is not a swing version of "Pinafore" in the sense that "The Hot Mikado" was a complete jazzed up paraphrase of Gilbert and Sullivan's "Mikado" half a dozen years ago. Robinson was in that one too.


Most reviews that I read liked the first act; not one had anything wonderful to say about the second.

In July, after the demise of "Memphis Bound", Ida was supposed to put together a hospital unit for the USO to tour the Pacific. Part of that unit was the George James Trio: George on alto sax and clarinet; Lynwood Proctor on piano; and Sully Warner on bass. Was George James Ida's brother? She had a brother named George, but I can't find out anything about him and I'm reasonably certain it's a coincidence. However, I can't find any evidence that she actually went at this time; she would later that year.


"Romance On The Beat" was released in mid-August 1945. However, the only ads I could find for the film in 1945 were in Miami, Abilene (Texas), Los Angeles, and Philadelphia. In 1946, it was advertised in Philadelphia, Los Angeles, Detroit, Danville (Virginia), Indianapolis, and Wilmington (Delaware). These were strictly short-term engagements; the most showings were in Philadelphia in 1946, where it was shown on five different days. There was never a single mention of it in New York, Pittsburgh, Chicago, or Baltimore.

In December 1945, Ida toured the Pacific with a USO show. The Pittsburgh Courier of December 15 reported: "Winsome Ida James, hotcha singer; Ann Butler, classic dancer, and George Cromwell, emcee, departed last week via Pacific Clipper plane for a series of USO-Camp Shows entertainments in the South Pacific. Guam will be the first stop on their eight-week tour."


In April 1946, Decca released "You Must Be Blind" and "I Won't Say I Will, But I Won't" (truncated from "I Won't Say I Will, But I Won't Say I Won't"), recorded over a year earlier. Everything about this release was strange. Not only was it held up for a year, but it appeared in Billboard's June 1, 1946 Advance Record Releases column (which should mean that it was announced by Decca around two weeks before). However, the disc had already been mentioned in the May 9 St. Louis Post-Dispatch (while they had nothing to say about it other than "Ida James, veteran singer with Earl Hines and other bands, comes back with ....", it was in a paragraph that talked about other records they'd recently heard). It was also in a list of records currently for sale at R.C. Music Co. of Lancaster, Ohio printed in a May 17 newspaper. It had been reviewed in the May 27, 1946 Cash Box (see below). And, strangest of all, the same number (11004) had been used for a 1935 Bing Crosby record. A mystery. (Decca was one of the major record companies. When they deemed a record worthy of being released, they usually wasted no time in getting it to trade papers for review.)

That Cash Box review said: "Ida James does a super job on 'You Must Be Blind' - a real tear jerker for the beer trade [that is, it'll be played on juke boxes in bars]. Musically it's tops too. Ellis Larkins Trio does very well in the background and Ida James handles the vocal like a veteran. Her style here is reminiscent of Pearl Bailey. On the second side is 'I Won't Say I Will, But I Won't.' Miss James really is a versatile gal as this time she sounds a little like Bonnie Baker. All of which adds up to two tunes that will be good for plenty of nickels."

Ida returned to the U.S. (from Yokohama to Seattle) on May 30, 1946. (Since I love beating dead horses, she said, on the ship manifest, that she was born in Southbridge, Massachusetts. The home address she gave was in New Rochelle, New York, just north of the Bronx.)

In June, Ida signed with Art Franklin Associates as her publicity agents. At least now we'll have a name to put to the ridiculous press agent drivel, such as this misleading blurb (in the July 13, 1946 New York Post): "Ida James, just back from Tokyo, will play the Paramount with the Ink Spots next month." Technically they were right: she did play the Paramount with the Ink Spots in August (however, it was the Paramount in Portland, Oregon, not the famous one in New York).

The June 26, 1946 Pittsburgh Courier had this gossip column blurb: "Hot and fast rumors are that Charlie Blackstone of the Miller Bros. and Lois [dance] team and Ida James eloped to Philly, the city of brotherly love and made it a husband and wife affair. Pete Nugent, who should know more about it, filled in for Charlie when he took off." I can't find any Philadelphia marriage record (or any other confirmation), but if it's true, it would help to explain why she wasn't with the Ink Spots show between June 11 and June 16 (below). There are no listings for the MB&L until later in the month, when they were at New York's Zanzibar with Cab Calloway. On the other hand, it would have to be one of the shorter marriages on record, since, as we'll see, she really did get married again (in January 1947).


From June through September 1946, Ida was on tour with the Cavalcade Of Entertainment: the Ink Spots, Eddie Vinson & His Orchestra, Coke & Poke, and Peg Leg Bates. It originally featured Dinah Washington, but Ida had replaced her by the time they got to San Diego. Here's their itinerary:


Ink
Spots
Eddie
Vinson
Coke &
Poke
Peg-Leg
Bates
June 4-10 - Orpheum, San Diego
When they played the Million Dollar (Los Angeles) from June 11-16, Helen Humes was with the show, not Ida.
I don't know where Ida was then.
June 26-July 2 - Golden Gate, San Francisco
July 3 - Civic Auditorium, Santa Cruz
July 6 - Memorial Auditorium, Sacramento
July 8 - Lincoln Theater, Los Angeles (a charity premiere show)
July 9-15 - Lincoln Theater, Los Angeles
July 17-23 - Orpheum, Oakland
July 26 - August 1 - Orpheum, Seattle
August 2-8 - Paramount, Portland (Oregon)
August 9-11 - Fox, Spokane
August 13 - Turf Club - Twin Falls (Idaho)
August 14 - Rainbow Randevu - Salt Lake City
August 15 - Auditorium, Denver
August 19 - Municipal Auditorium, San Antonio
August 20 - City Auditorium, Galveston
August 22 - City Auditorium, Houston
August 25 - Municipal Auditorium, New Orleans
August 29 - September 4 - National Theater, Louisville
September 5-11 - Oriental, Chicago


Of the Denver show: "…the lovely Ida James sang several numbers that practically brought the packed house to its feet. She was wonderful." (Denver Post of August 16) and "Many hearts skipped a beat when glamorously sweet Ida James sang. She was really all we expected and more." (Colorado Statesman of August 11). And the September 14 Billboard had this to say about the show at Chicago's Oriental: "Ida James, pretty singer, sang Shoo Fly Pie and it dripped with such honey that they applauded her into an encore. Her second song, I Won't Say I Will, Won't Say I Won't was well done. Miss James has a lot of savvy as well as a good voice and much eye appeal."

Another of those press agent pipe dream blurbs; this one from the July 1, 1946 Philadelphia Inquirer: "A Negro syndicate will spend $50,000 to launch Ida James, the singer, in a series of all-Negro films for showing in Negro theaters." And, to show you what press agents are capable of when they get really bored, Walter Winchell's column (as printed in the June 30 Cincinnati Enquirer) had this: "Ida James: I hope the atom test isn't the Bikining of the end." [This is a reference to the two atom bomb tests on Bikini Atoll which had taken place on July 1 and July 25.] Remember, the only function of press agents is to keep their clients' names in the public consciousness; what they say is immaterial.

The Oakland Tribune of July 18 talked about Ida in the Ink Spots show at the Orpheum: "Songstress Ida James sings a few of her baby-voiced, semi-suggestive recording favorites which lose nothing by presentation in the flesh as she is extremely attractive and properly pert." The June 27 San Francisco Examiner said: "There is beauty, too, in the show, in the shape of Miss Ida James, who sings rather adult songs with a baby voice." The same review said of the Ink Spots: "Most of the mob that showed up yesterday came to pass out under the shuddery spell of the Ink Spots, a chocolate syrup quartet whose supremacy on juke boxes has kept me out of saloons since I was a child. I'm still not sure that the Ink Spots, underneath it all, aren't kidding. It seems impossible that anybody could go so thoroughly to pieces over such a zombie of a song as 'The Gypsy' without a very high sense of satire." Ouch.

On July 19 (although still at the Orpheum in Oakland), Ida and the Ink Spots may have journeyed to Los Angeles to appear at the Club Alabam for the Celebrity Cabaret Party hosted by the Southwest Business Men's Association. Actually, the blurb in the July 18 California Eagle said that they were two of "many celebrities who have signified their intentions to be present", which isn't really the same thing as being there. Other signifiers were Duke Ellington, and Earl Hines. Did Ida and the Spots appear?

Another press agent hallucination was printed in the August 8 Brooklyn Daily Eagle: "Lena Horne and Ethel Waters, longtime feuders, agree on one thing: Ida James is the best sepia star in years."

Although Ida's name was in the ad for the tour's appearance at Detroit's Downtown Theater on September 12, she'd left after Chicago's Oriental Theater. The review of the Downtown show didn't mention her at all, but talked about Dinah Washington.

In early October 1946, Ida opened at Harry Fields' El Grotto Supper Club (in the basement of Chicago's Pershing Hotel).

On December 12, 1946, Ida was back in New York, and singing at the Blue Angel. A week later, she was reported to be at Henry Armstrong's Melody Room, along with Doc Wheeler.


As I said, I don't know when her marriage to Haywood Granger ended (they were definitely still married as of May 1943) or if she'd actually married Charlie Blackstone, but on January 31, 1947, she was wed to trumpeter John Hunt. The February 8 Pittsburgh Courier said: "Ida James, the pretty beige lyrical lassie, and John Hunt faced a preacher in Newark last week and left with the promise 'until death do us part'." The Morning Herald (Uniontown, Pennsylvania) of March 17 said "The Zanzibar songstress, Ida James, has been married to musician John Hunt for a month." (Note that some sources erroneously have the marriage date as January 31, 1942.)

At the time, Ida was part of the new show at the Zanzibar (with the Mills Brothers and Apus & Estrellita) that had opened on February 20. The February 25 Brooklyn Daily Eagle talked about the show: "They're [the Mills Brothers] ably seconded by Ida James, a big-eyed package of charm and personality, and Eddie Haywood, who has a skylarking time at the piano. Ida James, as show starter, fast warmed up the house singing 'I Won't Say I Will, But I Won't Say I Won't'. She has personality to spare and her own distinctive song style."


I don't know when it was filmed, but in May, the movie "Hi-De-Ho", starring Cab Calloway, was released. In it, Ida has a straight acting role, playing Cab's manager (and eventual love interest).


In late September and early October 1947, she was at the Astoria Musical Bar in Baltimore. She shared the stage with Eddie Cole & 3 Loose Nuts and the 3 B's & A Honey. Also in October, Ida appeared at the 845 Club in the Bronx, as part of an Earl Bostic revue, which also featured Willie Bryant, Billy Daniels, and Lawrence "88" Keys. Speaking of Lawrence, he was the organist on some sides she cut in two sessions for Manor Records in late 1947: "Try A Little Tenderness", "Yesterdays", "You're A Fool If You Don't" and "Let's Do It". On these, she was backed up by hubby John Hunt's orchestra (of which Keyes was a part; another member was drummer Art Blakey).


In December 1947, Official Films released a series of "3 Soundies On 1 Reel" (only $17.50). One of their offerings ("Blues And Boogie") had "Some Of These Days" (Maxine Sullivan), "Beat Me Daddy" (Maurice Rocco), and "Is You Is Or Is You Ain't My Baby" (Ida James' 1943 outing with the King Cole Trio).


Manor Records released "Try A Little Tenderness", backed with "Yesterdays" in January 1948. When that failed to take off, they issued "You're A Fool If You Don't", coupled with "Let's Do It" in March.

The Cleveland Call And Post of March 6, 1948 talked about Ida appearing at the Cafe Tia Juana (alternating with the Cats & The Fiddle). "This reporter was brought face to face with the dazzling Ida James, a perfectly gorgeous creature in her own right, regardless of her singing ability, but after hearing her odd, soothing vocals with the tender, slow phrasing we saw why she had to leave Erskine Hawkins and Earl Hines so the country could get a special share of this lovely parcel. Fresh from New York City's 'Baby Grand' Club, Ida announced that she hoped we like her new Manor release. 'Try A Little Tenderness' the first of seven platters she has recently waxed . She is married to John Hunt, trumpet player, formerly with Eddie Vincent [sic; should be Eddie Vinson] and is from Philadelphia."

On March 27, 1948, Ida opened at the Powelton Cafe in Philadelphia. The March 26 Philadelphia Inquirer tried to recall: "And tomorrow night at the Powelton Cafe, the star of the show will be Ida James, once vocalist with Erskine Hawkins, longer ago the pride of the H&H kiddies' hour." But the columnist misremembered; Ida wasn't on the Horn & Hardart show, but on the competing "Colored Kiddies" hour.


In early April, Ida was at Chicago's Regal Theater for a week, along with the King Cole Trio. Later that month, she was part of the show at Brooklyn's Club Ebony, also featuring Stump & Stumpy, Rosebud, Nick & Vergie, the Smith Kids, the Business Men Of Rhythm, Buster Harding's Orchestra, and El Boy & His Rumbas.


On June 27, Ida appeared at the Rockland Palace in Miami, along with Melrose Colbert (another graduate of the Earl Hines band), and Rosita Lockhart ("the famous chicken dancer" [no, I couldn't have made that up]).


September 6 found Ida opening at Mercur's Music Bar in Pittsburgh. The blurb in the September 6 Pittsburgh Courier said that "Miss James filled in at the Penthouse in New York when Miss Maxine Sullivan went on tour this past summer and clicked so well she was signed for two weeks at the Capitol Theater on Broadway and a string of engagements all through the east. She comes here direct from the Ebony House in Manhattan."

Ida James was the subject of Bob Dorsey's "Character-tures" column in the November 6, 1948 New York Age. In it, we learn some things that might even be true. Here it is in its entirety:


BORN: In Southbridge, Mass., an indeterminate but not too many years ago - she doesn't mind your knowing where, but NOT when she was born. What a kick the teachers of Forest High School (in Philadelphia where she was raised) must have had listening to that wee voice of hers! Anyway, back in 1932 she was heard on the Children's Hour program, and her unique style of delivery (which she had even then) helped to make her listeners forget about the panic [the Great Depression], which was really on! The eagle eye and ear of Erskine Hawkins was hepped to the fact that she had something that should be shared with the general public, and he immediately signed her as vocalist with his band.

BIRTHMARKS: Nothing that she thinks would interest the public - but how can she be so sure?

IDIOSYNCRASIES: Forgetful and impatient as all get-out, but tries like mad to conceal it.

SUPPRESSED DESIRES: To be a movie or radio star! Movie talent scouts couldn't make a better choice for a screen test. The photogenic little charmer has been mentioned several times by gentlemen of the press as a possible threat to our singing glamour girls of the cinema.

SHE LIKES: Show business - its heartaches and thrills.

SHE DISLIKES: People who argue on subjects they know nothing about.

HER PET HOBBY: Swimming. She's good, too. What a pleasure that must be for the water.

LITTLE KNOWN FACTS: The babyfaced, Betty Boop-like creature with the be-bop grind in her voice could put music to Little Bo-Peep and make you think of everything and anything but Mother Goose. Her voice is clear, and filled with as much sex as "Forever Amber." The peacock-feathered little thrush, who is as pretty as the Toni twin on the left, has a brother, the Sonny half of "Son and Sonny" who can make with the feet like she can make with the throat. She has two sisters content to bathe in the reflected glory of their talented kin. Too bad for you, you wolves, but she warbles those warm notes to a trumpet player she married some time ago. They have a little kitchenette apartment somewhere on the East Side of Harlem. Her gay personality may be due to the fact that her life has never been marred by any serious tragedy. She's been seen on the West Coast in "Meet The People," in "Memphis Bound" and Cafe Society Downtown. She is currently making them scream and beam at the "Club Savannah" on West 3rd St. in the Village [Greenwich Village]. She wants to go as far as she can in show business - she's certainly got the stuff to travel with.


I started reading that interview thinking that Dorsey had actually spoken with Ida, but that's impossible. There's no mention of Earl Hines (which I suppose might mean that their parting wasn't on the best of terms; nothing was ever reported about it). However, since another blurb said that she looked up to her brother, Roland, you'd think she'd know that he was "Son" of "Son & Sonny", not "Sonny". Finally, she had an older sister, Frances, and a second older brother, George, Jr., whom she doesn't mention at all. I suppose that there could have been a sister younger than Ida, but there's no trace of the family in the 1930 census.


Speaking of Roland James, he suddenly becomes newsworthy at this point. He'd formed the "Son & Sonny" dance team with Eddie "Sonny" Montgomery in 1936, continuing together until late 1953. They were on Ed Sullivan's "Toast Of The Town" show on July 25, 1948 and again on February 20, 1949. They were also on the "Cavalcade Of Bands" on July 18, 1950 (with Duke Ellington and Timmie Rodgers) and Jackie Gleason's "Cavalcade Of Stars" show on August 19, 1950.

Now, we get to really examine newspaper reportage. On November 2, 1948, Clarence "Sonny" Austin, of the Jivenairess (who'd previously been with the 3 Gobs and the Harlem Highlanders), was killed in an automobile accident. Since his nickname was "Sonny" and he was a dancer, many papers reported that it was "Son" James (mangled to "Sonny") who'd died. For example, the November 6, 1948 New York Age said: "Sonny of the team 'Son and Sonny' was killed Tuesday when a trailer truck sideswiped his car at the intersection of Route 31 and 30 in Charleroi, Penn. He and his partner, who was also injured, were en route to New York to vote [1948 was an election year] before opening an engagement on Saturday in Hagerstown." It went on: "Sonny, whose real name is Clarence Austin and is the brother of Ida James...." It beats me how they can get some things right and others completely wrong.

A week later, the November 13 New York Age tried to weasel out of it (the Age was a weekly paper): "Ida James, poor girl, must have had no end of trouble trying to explain that in that story mix-up the 'Sonny' who was killed in the auto accident was NOT her brother. It seems that there were two teams of similar names, but her brother's name is Raymond [sic]. The victim was Clarence Austin, formerly a member of the 'Highlanders'." There must have been a sale on shovels, because they keep digging themselves deeper.

You'd think newspapers would learn from their mistakes, but no. How about this beauty from the January 8, 1949 New York Age: SONNY WEDS BRONX LOVELY went the title. It continued: "Edward McDonald, known professionally as the Sonny half of the famed team of Son and Sonny, was married Dec. 26 to the former Gladys Watkins...." Among the guests, it said, was "Roland (Son) James, the groom's partner". Okay, you say, they've managed to sort out who was Son and who was Sonny, and they even managed to get Roland James' name right this time. So what else could go wrong? Oh, just something minor; you'd think that, since they found Eddie interesting enough to write about, they could possibly have known that his name was Montgomery, not McDonald! (At least by the time Eddie and Gladys celebrated their first anniversary together, the New York Age [December 31, 1949] wrapped it all up: "Sonny Montgomery of Son and Sonny, famous dancing team, and his attractive wife, the former Gladys Watkins, celebrated their first anniversary on Monday.... Incidentally, Son, whose real name is Roland James, and his missus, Evelyn, were given an Xmas bundle by the stork. It's a boy." [Of course, given the state of reporting, the Jameses could have actually decided to keep the stork for all the paper knew!])

[Tap Dancing America: A Cultural History by Constance Valis Hill had this to say: "Son and Sonny built their act around speed - their routine was so fast it lasted only four minutes and included a finale in which the duo executed flying flips from a standing position, landing in excruciating splits, and snapping back into position on the beat - a move that was repeated again and again."]


Ida James started out 1949 by appearing at the Shalimar in Harlem (beginning on the 7th). The New York Age of January 8 said that "Miss James is making this her last appearance before embarking on an extensive niteclub trek."


She didn't actually trek too far, since she was around to appear on the "Songs By Bob Houston" radio show on New York's WMGM ("The Station Of The Stars") on February 11 at 6:30. Right after that, she headed down to Baltimore to appear at the Astoria Musical Bar.

A month later, she was at the Savannah Club in Greenwich Village. The star was Billy Daniels, Manhattan Paul Bascomb was the singing MC, and tap dancer Teddy Hale also performed. On March 12, she was at the Pic in Newark.

On April 15, 1949 (which wasn't Tax Day then; that was March 15 - Caesar knew what to beware), Ida was on the "Adventures In Jazz" TV show, along with Jimmy Dorsey; it was hosted at that time by Bobby Sherwood.

In June, she was at the Showboat Cafe in Philadelphia. By July, when she was at the Queens Terrace, the July 22 Brooklyn Daily Eagle called her the "singing star of Manor Records" (although it had been over a year since Manor had released anything).


The week of July 29 found Ida back at the Apollo Theater along with Cootie Williams ("the growl trumpet king") and his band. His new tenor saxophone star was Willis (the future "Gator Tail") Jackson. As far as I can tell, this would be Ida's last appearance there. Frank Schiffman, Apollo owner, summed up her appearance: "Very pretty. Only fair."


And then, another play. This one, called "How Long Till Summer", stared Josh White and Josh White, Jr. (who was eight). The "symbolic story of a man's struggle to find himself, while his son searches for a similar peace" (as the December 10 Pittsburgh Courier put it) was to open at the Shubert Theater in New Haven (on December 15), do another tryout at the Locust Street Theater in Philadelphia (on December 20), and then settle into a long run on Broadway. The December 24 Pittsburgh Courier had a big article titled 'How Long Till Summer' Hailed As Possible Hit For Broadway. It was, they said, "hailed by a Connecticut reviewer [unnamed, as usual] as an 'interesting addition to the new season'." (Doesn't sound like much of a hail to me.) Its New York opening (at the Playhouse Theater on West 48th Street was on December 27, 1949).

Because it was one of those dreary slice-of-life plays predominant at the time, reviewers were expecting it to have Communist overtones, but (said the December 24 Billboard): "The plot is loaded with social significance, and despite many rumors that it would follow the 'party line,' it doesn't tread on anyone's toes. It can only be considered slightly pinkish, with accent on the pastel shade." The January 7 Billboard had a review of the play (as seen on December 27). "... the aroma from the stage adds up to a combination of tepid melo[drama] and rather sickening fantasy, neither element jelling with the other.... [The scriptwriters] have adopted a premise and developed it with no indication of a resolvement [sic] of its problem. About all they have accomplished is a strident, overwritten and unbelievable play. Worse still - and likely due to co-author Herbert Rudley's direction - it is more often than not overacted. It will certainly do nothing for the advancement of the Negro race...." The good news is that they said of Ida: "Ida James makes an exceeding creditable Stem [Broadway] debut".

Reviewer Jack Gaver, in his "Up And Down Broadway" column (as printed in the Terre Haute Tribune on January 5) said: "'How Long Till Summer' is another drama dealing with the racial problem, a topic which seems to fascinate playwrights inordinately. Such efforts seldom result either in good entertainment or enlightenment on the subject."

Two scathing reviews. However, they didn't hurt ticket sales in the least. Actually, there was no way that they could have, since there were no ticket sales. After only seven performances, it had closed on December 31, a long way till summer.

Things were quiet with Ida for a while after that disaster. She next shows up at the Roosevelt Theater in Pittsburgh, along with Roy Brown, in late August 1950.


Around 1950, Ida was tapped for a Chesterfield cigarette advertisement. Her photo appears to have been heavily airbrushed and, since I have a copy of her actual signature, I can tell you that the one in the ad was written by someone at the ad agency.

In October 1950, there was a new Ida James record, this one on Arthur Seger's ASA label from New York: "Sleepless Nights", backed with "Don'tcha Know". On it, Ida was backed up by the Daytonaires, about whom I know nothing, other than they also backed up Manhattan Paul on ASA (and they probably came from Dayton).


[NOTE: Earlier in the year, there were some ASA records by Cousin Ida. THIS IS NOT IDA JAMES; Cousin Ida's real name was Ida Mae Lester and you can see by the photo that it's a completely different woman. There are few mentions of her, but the October 23, 1943 New York Age reported that "Cousin Ida, comedienne, will amuse you plenty [at the Elks' Rendevous] singing nonsensical songs". She was billed in a 1953 ad as "Cousin Ida - Singing Comedienne on ASA Records". (That's somewhat strange, because ASA had gone out of business by the end of 1950.)]

Ida's ASA record was reviewed in the November 4, 1950 Cash Box as follows: "Ida James and her whispering voice do all right by the two tunes on this disk. First side ["Don'tcha Know"] is a medium tempo'd number in which she's supported by the Daytonaires and Lucille Dixon and the band. Second half is an ultra slow ballad with the same crew. This should do fine."

At this time, Ida was appearing at the 845 Club in the Bronx. Other than bandleader Edgar Sampson, I can't say I ever heard of anyone else in the show: Bob Bailey, Laura Cathrell and Danny Lloyd, and Darlene O'Day. Ida was still there for New Year's Eve.


Ida's last known record was "Shake Your Can", coupled with "The Chair Song", two songs that had been recorded for Columbia in January 1951 and released in March, but don't seem to have been reviewed. "Shake Your Can" goes back to at least 1938, when it was recorded by Johnny Dodds & His Chicago Boys for Decca.


May 1951 found Ida at the Flame Show Bar in Detroit. She was first co-starred with Eunice Davis, then Chubby Newsome. (Not only a singer, but a songwriter, Eunice Davis wrote, in whole or in part, all the songs for Eddie Harris & the Blue Dots on DeLuxe, as well as "Mama's Daughter", "Can't Find My Sadie", "Trying To Hold My Gal", and "I Wasn't Thinking, I Was Drinking" for the Checkers, when Eddie Harris became lead of that group.)

Once again, the dissolution of Ida's marriage wasn't reported, but John Hunt was gone and on July 21, 1951, the Pittsburgh Courier reported: "Information from Detroit is that Ida James and 'Pretty' Eddie Morton will do the accepted thing next month and take each other for better or worse." They weren't off by much: Ida Mae James (born, per the marriage record, in Southbridge, Massachusetts) married Edward James Morton in Detroit on September 9, 1951.

"Pretty Eddie" Morton had been a dancer (one of the original Cotton Club Boys) and was now a Detroit bartender. He was also described as a "sportsman", which was a slang term for a gambler. Presumably Ida met him while she was performing at the Flame Show Bar.

On September 28, Ida opened again at the Flame Show Bar, this time with Billy Wright. On December 26, she opened at Parker's Stage Door (also in Detroit). The other act was the Caldwells, who were in their 14th week at the club.


Ida started 1952 with a trip to the Earle Theater in Philadelphia for the week beginning January 25. She shared the stage with "The New Ravens" (Joe Van Loan, Louis Frazier, and Jimmie Steward had recently joined Jimmy Ricks) and the Johnny Hodges Orchestra. Ida sang "I Told You I Love You", among other songs. Right after that, it was into the Club 421 (Philadelphia) with Al Hibbler.

In March, Roland James made the news again. The Schenectady Gazette of March 7, 1952 said: "Roland James, the 'Son' of the dance team billed as 'Son and Sonny,' is walking around with dozens of stitches in his scalp. He was mugged at 125th street and 3rd avenue [in Harlem] a few nights ago."


On September 27, 1952, Ida began another stint at Detroit's Flame Show Bar, along with Little Miss Sharecropper (Lavern Baker); she replaced Ray Charles on the bill.

In spite of this activity, the February 7, 1953 Cash Box asked the musical question: "Fans want to know what's become of chirper Ida James who wed a Detroit sportsman a year ago. Is she domesticated indefinitely?"


Well, all they had to do was tune in to Detroit's WXYZ-TV (Channel 7) on March 15 at 9:00 AM to see Ida James, Leroy Roquamore, and the Kenny Burrell Quartette on the "Sunday With Jack Surrell" show.

The Pittsburgh Courier of May 16, 1953 said: "Meanwhile petite and pretty Ida who's been making her home in Detroit for the past two years, announces her willingness to return to the scene of her former triumphs in answer to Leonard Stillman's quest." (Stillman produced the "New Faces" series of stage shows. For example, "New Faces Of 1952" introduced Paul Lynde, Robert Clary, Eartha Kitt, Alice Ghostly, Carol Lawrence, and Ronny Graham.) Since substantially the same thing turned up in Major Robinson's May 7 gossip column in Jet, it was almost a given that nothing would come of it. Robinson was wrong as usual; there never was a "New Faces Of 1954" show.

And then, Ida may have done some more recording. The May 23, 1953 Billboard talked about the formation of the new Nickelodeon label in Detroit. The blurb mentioned that Ida was one of the artists signed.

But what was Nickelodeon Records? It was a Detroit company that was basically owned by the Teamsters' Union and it's ultimate goal seemed to be to force juke box owners to only buy from them. Its president was William Buffalino, who just happened to also be the head of the local Teamsters. There was a grand jury investigation into the whole affair and the company was out of business by the end of October. It looks like they only issued a single record "Guitar Boogie Shuffle" / "Taboo", instrumentals by the Esquire Boys. If Ida actually recorded for them, we'll never know.

What we do know is that Ida starred in a show at a Benton Harbor (Michigan) American Legion Post on June 26 and 27 to collect money for the post's building fund. The June 25 News-Palladium (Benton Harbor) told us: "Miss James formerly sang with the Erskine Hawkins band. A popular singer a decade ago, she sang to United States troops in the Pacific during World War II. She will be accompanied by the Dick Outler Band of Benton Harbor." Ida was invited back for two more performances the following weekend and one of the Legion members hosted a cocktail party for her on June 28.

A useless piece of fluff in the July 4, 1953 Pittsburgh Courier: "Bill Gooden is the pianist at the Mandalay Room of the Carlton Plaza Hotel . . . Where "Pretty" Eddie Morton, who calls Ida James his Mrs., is the mixologist." At least Eddie is gainfully employed. The same column added: "Baby-faced Ida James, who looks and sings the same as before she became a housewife, heads for N.Y. next month and a look-see at what Broadway has to offer for the fall season." If she went at all, Broadway wasn't buying.

In September, Ida was at Spider Kelly's (Philadelphia), along with pianist Clyde "Fats" Wright.

Presumably Ida appeared at the Moulin Rouge in Detroit, because this nonsense appeared in the November 5, 1953 Jet: "Singer Ida James refused an offer to tour Europe so she could appear at Ziggy Johnson's [recently-opened] Moulin Rouge Night Club in Detroit. She wanted to do him this favor because he was the first producer to give her a job in show business." So how come Joe "Ziggy" Johnson has never popped up before in conjunction with Ida?

But she was definitely trying to do something. The December 26, 1953 Pittsburgh Courier said: "Petite and pretty Ida James has been having chats with George Treadwell with a thought toward his personal management for a return to show business." Treadwell, manager of the Drifters, was also the husband and manager of Sarah Vaughan. It doesn't look like she signed with him, but, interestingly, Earl Hines did.

In March 1954, Ida appeared at the Carver Bar in Philadelphia. By July, she was at the Baby Grand in Brooklyn. From there, she went to the Briggs Cotton Club in Harlem. Also on the bill was MC Manhattan Paul, Ethelyn Butler, Doles Dickens, and Jimmy Butts.

In July, Ida was one of many performers who showed up at Harlem's Baby Grand to celebrate the return of Willie Bryant to the airwaves (on WHOM). Wynonie Harris was there, as was Chubby Newsome, Arthur Prysock, Nipsey Russell, Sonny Til, and Ben Smith. I'm not sure if they were part of a group, but also present were Ahmet Ertegun, Jerry Wexler, George Goldner, Johnny Halonka, and Billy Shaw.


The September 2, 1954 Jet had another in its useless series of Major Robinson gossip columns: "Singers Ida James and Dot Saulters are the newest feud in show business. It started when Briggs Cafe owners let Ida go after she missed several shows, replaced her with Dot." Some 20 years previously, Dot Saulters (as "Little Dotty") had been part of the Colored Kiddies along with Ida.

December 12 found her at Harlem's Baby Grand as part of a benefit for singer Albennie Jones, whose legs had become paralyzed. Other performers were Willie Bryant, Red Prysock, Roy Hamilton, and Al Jackson (half of Patterson & Jackson).

Nothing much about Ida until the May 12, 1955 Jet: "The Eddie Mortons have just about made up their minds to take their marital situation to court. She's singer Ida James, he's a Detroit bartender." This was backed up by a single sentence in the Times Standard (Eureka, California): "Singer Ida James has a splituation." (Cute, if not terribly enlightening.) There was nothing else written about it and I assume they were divorced that year; Eddie remarried in 1960.

From that May 1955 blurb to July 1959, there was only a single mention of Ida James: she sang at a benefit fashion show on January 27, 1957.

The August 20, 1959 Jet let us know that "Once a big time, $900 weekly singer, Ida James now draws a weekly check for barmaiding at Luda's Caravan on Harlem's Sugar Hill." She may have picked up a valuable skill from Eddie Morton.


Ida was one of those who came out to see Cab Calloway open at the Copper Door on September 15, 1959. She didn't perform.

On September 27, she was the singer at the First Annual Dance And Show given by the Guys And Dolls Social Club at the Central Ballroom Annex on 125th Street in Harlem. Also on the bill was Joe Rivers (of Johnnie & Joe fame).

That 1959 Jet blurb was updated on December 22, 1960: "Once a $1,000 weekly night club singer [I guess they adjusted for inflation], Ida James now draws a paycheck as a barmaid at Harlem's Palm Cafe."

Nothing to report for all of 1961.


But the May 19, 1962 Morning Call (Allentown, Pennsylvania) let us know that: "Ida James, who has been one of the featured vocalists with some of the nation's top bands, is packing 'em in at the Golden Dream" (presumably also in Allentown). From July 2-7 of that year, she appeared at the Flamingo Room in Hazleton, Pennsylvania, singing with the Skeets Marsh Quintet. (Marsh had been a drummer with Count Basie.)

Then, things were quiet for four more years. Ida wasn't mentioned again until the Pittsburgh Courier of September 10, 1966 let us know that: "Ida James, who a decade ago seemed headed for a bigtime singing career, is hostess at Ike Williams' Brite Spot cafe in Philadelphia. She had looks, was petite and had a fine sound, but fame eluded her." This is the last current mention of Ida James that I can find.

In the Philadelphia Daily News of January 13, 1969, Pearl Bailey talked about Philly's bygone days (she'd been a resident in the 1930s): "On Sundays the Lincoln Theatre at Broad and South sts. in Philadelphia had a 'Kiddie Hour' on radio. Stump and Stumpy, Dottie Saulters, Moke and Poke - many good performers got their start there. A lot were picked by the bandleaders to sing with them. One lady was Ida James who sang with Earl Hines."

And speaking of Earl Hines, he too reminisced in an interview that was printed in many papers, such as the Hazleton (Pennsylvania) Standard-Speaker of September 12, 1970: "My first vocalist was Ida James and I ended up with Herb Jeffries." Not much of a sentence, but at least he gave Ida her due.

Ida James died in Philadelphia in September 1986, after not being in the public eye for 20 years. I can't find an obituary. The only time her dancing brother, Roland, turns up anywhere is in the 1920 census, when he's 7. I strongly suspect that he's the Roland James who died on February 2, 1987 and is buried in Potters Field (for indigents) on Hart Island in the Bronx (since his brother, George James, Jr. also died in the Bronx).


Special thanks to Ivan Santiago Mercado, Mark Cantor, Kurt Nauck, Jack Hanna, Dan Kochakian, and Victor Pearlin.




IDA JAMES
(only the songs that feature Ida are listed)

VOCALION (with the Earl Hines Ork)
3467 I Can't Believe That You're In Love With Me - spring 37
4008 Please Be Kind - 3/38

BLUEBIRD (with the Erskine Hawkins Ork)
10012 (Oh! Oh!) What Do you Know About Love - 11/38
10218 "I", The Living "I" - 5/39 (from "The Hot Mikado")
10287 Big-Wig In The Wigwam - 6/39

MOVIE
The Devil's Daughter - 12/39 - straight acting

BLUEBIRD (with the Erskine Hawkins Ork)
11192 Who's Beatin' My Time With You - 6/41
11218 Night After Night - 6/41
11419 I Love You Truly (vocal by Ida James, Jimmy Mitchelle, Cap & Bob) - 1/42
11439 I Don't Want To Walk Without You - 2/42
11485 So Long, Shorty - 4/42
11547 Jumpin' In A Julep Joint - 5/42
11564 Knock Me A Kiss - 7/42

PLAY
New Meet The People - 7/43 - 2/44

AFRS JUBILEE
32 After You've Gone and I Won't Say I Will, But I Won't Say I Won't - 7/43
34 (one or more unknown songs) - 7/43
38 Embraceable You and a comedy skit with Butterfly McQueen - 8/43
42 Shoo Shoo Baby - 9/43
47 (one or more unknown songs) - 10/43
51 Is You Is Or Is You Ain't My Baby and Knock Me A Kiss - 11/43

AFRS G.I. JIVE
0416 Knock Me A Kiss (the Erskine Hawkins recording) - 43

MAIL CALL
67 Medley of Shoo Shoo Baby, Knock Me A Kiss, and The Outskirts Of Town - 12/43

AFRS JUBILEE
57 Knock Me A Kiss - 12/43
63 Knock Me A Kiss - 1/44

SOUNDIES (with the King Cole Trio)
Is You Is Or Is You Ain't My Baby? - 2/44
Who's Been Eating My Porridge? - 3/44

PLAY
Meet The People Of 1944 - 3/44 - 5/44

AFRS JUBILEE
72 Them There Eyes and I'll Get By - 3/44
74 More Than You Know and Is You Is Or Is You Ain't My Baby - 4/44

MOVIE
Trocadero - sings Shoo Shoo Baby - 4/44

AFRS JUBILEE
80 (one or more unknown songs) - 5/44

MACGREGOR TRANSCRIPTIONS (all credited as Ida James with the King Cole Trio).
Each side had a different LB # and MMo matrix number. They were probably released in June or July 1944 (at least LB. 4, LB. 14, and LB .28); reissues were at unknown dates.

LB. 4 (MMo-552) - recorded May 10, 1944
No Love, No Nothin'
Knock Me A Kiss
I Can't See For Lookin'
People Will Say We're In Love
Shoo Shoo Baby

LB. 14 (MMo-565) (repressed as LB. 410 (MMo-565) and LB. 602 (MMo-1169)) - recorded May 12, 1944
My Heart Tells Me
Harlem Sandman
Speak Low
Them There Eyes
Hit That Jive, Jack

LB. 28 (MMo-564) (repressed as LB. 409 (MMo-564) and LB. 611 (MMo-1174)) - recorded May 22, 1944 (409 was the flip of 410)
Close To You
On The Sunny Side of the Street
Stormy Weather
Who's Been Eatin' My Porridge?
Honeysuckle Rose

COMMAND PERFORMANCE
117 Knock Me A Kiss - summer 44

AFRS G.I. JIVE
0706 Knock Me A Kiss (the MacGregor recording with the King Cole Trio) - 44

SOUNDIES
His Rockin' Horse Ran Away - 10/44

AFRS JUBILEE
101 Knock Me A Kiss and I'm Gonna See My Baby (she's also MC) - 10/44

MAIL CALL
119 Medley of Shoo Shoo Baby, Knock Me A Kiss, and The Outskirts Of Town - 11/44

PLAY
Laffing Room Only - 12/44 - 1/45

SOUNDIES
Can't See For Looking - 1/45

PLAY
Memphis Bound - 5/45 - 6/45

MOVIE
Romance On The Beat - 8/45
Sing Baby Sing (once by herself and again with Lord Randall) and You Know Baby (with Lord Randall). She also acts.

DECCA (with the Ellis Larkins Trio)
11004 I Won't Say I Will, But I Won't / You Must Be Blind - 4/46

OFFICIAL FILMS
1004 Is You Is Or Is You Ain't My Baby (Ida's 1943 Soundie with the King Cole Trio) - 12/47

MOVIE
Hi-De-Ho with Cab Calloway - 5/47 - straight acting

MANOR (with the John Hunt Ork - he was her husband)
1107 Try A Little Tenderness / Yesterdays - 1/48
1121 You're A Fool If You Don't / Let's Do It - 3/48

PLAY
How Long Till Summer - 12/49

ASA (Ida James & Daytonaires)
1007 Sleepless Nights / Don'tcha Know - 10/50

COLUMBIA (with the Dick Vance Ork)
39248 Shake Your Can / The Chair Song - 3/51

Unca Marvy's Home Page
More Articles