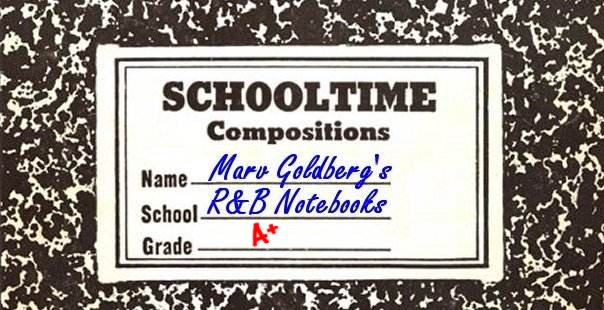 The Master Keys
By Marv Goldberg



© 2017 by Marv Goldberg
[AUTHOR'S NOTE: Unless you've been in law enforcement, you probably have no idea how many crimes are committed using master keys, making it that much harder to research this group. There were also several Plans For Your Life, such as "Seven Master Keys To Success, Health, And Prosperity". In addition, there were lots of other groups around called the Master Keys, many of them appearing in high school productions. A 1945 movie, "The Master Key", was often rendered as "Master Keys" in newspaper ads. As Gilbert And Sullivan reminded us: The R&B researcher's lot is not an 'appy one.]


You probably think the Master Keys recorded more songs than they actually did. In truth, the original group recorded four known songs in 1945 (which appeared on three different labels), as well as two additional gospel tunes. Reorganized, they recorded four more in 1950. Add to that the single song they sang in a movie and there's precious little output.


Two of the members of the Master Keys (occasionally, but incorrectly, spelled "Masterkeys") can trace their roots back to the Norfolk Jazz Quartet (who were also on the radio in the late 1930s as the Four Alphabets). The members of the 4 Alphabets (not the same group as the Alphabetical Four on Decca) in 1939 were: Raymond Smith (second tenor; replaced by Isaiah Sessons); Norman Henry "Crip" Harris (second tenor and guitar), born in Cleveland on February 28, 1897); Melvin Colden (baritone; born in Norfolk, Virginia on September 2, 1914, his name is often misspelled "Melvin Coldten"); Len Williams (bass); and Eddie Bonnemere (piano). They were heard on New York City's WMCA radio on Sunday afternoons.

But Len Williams, founder of the Norfolk Jazz Quartet, died on June 2, 1940, and the group disbanded soon after. Colden and Harris then joined up with baritone Thermon Ruth, tenor Nathaniel Townsley, and bass Joseph B. "J.B." Nelson in the Selah Jubilee Singers. This group, too, fell apart, certainly no later than early 1945.

But Colden, Harris, and Nelson enjoyed singing together and decided to carry on as a secular group. (Nathaniel Townsley ended up in the Jubalaires.) They got first tenor John M. Moore (born in Providence, Rhode Island on December 18, 1917) and called themselves the Master Keys.


I can't find any Master Keys radio programs (not at this time or at any time in the future, even though they were often advertised as being radio stars). There were also no documented stage appearances prior to September 1945. However, with little to recommend them so far, they managed to get into an All American News short film called "Romance On The Beat", starring Ida James ("The 'Shoo-Shoo Baby' Girl") and the Milt Coles Trio. As the 4 Master Keys, they sang "I Don't Mind The Rain", accompanied by Milt Coles on piano (although when it came time for publicity photos, someone else was placed at the keyboard). While their singing is good, their performance is very stiff and non-animated. The film was shot in Fort Lee, New Jersey during April 1945 and released in mid-August. However, the only ads I could find for the film in 1945 were in Abilene (Texas), Los Angeles, and Philadelphia. In 1946, it was advertised in Philadelphia, Los Angeles, Detroit, Danville (Virginia), and Wilmington, Delaware. These were strictly short-term engagements; the most showings were in Philadelphia in 1946, where it was shown on five different days. There was never a single mention of it in New York, Pittsburgh, Chicago, or Baltimore.


Then, the guys got a chance to do some recording for Top Records, owned by saxophonist/bandleader Dick Kuhn. The four songs were "You're Not The Only Apple On The Apple Tree", "When Will I Know", "How Can I Explain", and "I Got The Blues In The Mornin' (Thinkin' 'bout The Night Before)". The first two were issued in July 1945. Ads called them "Those Harlem Hotshots", although I can't find any evidence of a single Harlem appearance so far.


And then, the 5 Master Keys began to hit the stage. Wait; the "5 Master Keys"? Yup, they'd added a fifth member, guitarist Claude B. Chandler (born in the Virgin Islands on January 7, 1907 [or 1903; he was inconsistent]). I don't believe that he was on their recordings, but he appears in the photo that ran with an October 1945 Top ad (prior ads didn't have a photo). (In mid- to late 1944, Chandler had been the guitarist for the Cabineers.) While they appeared as the "5 Master Keys", the recordings only ever said "Master Keys".


The earliest appearance I can find for the 5 Master Keys is on September 4, 1945 at the 46th Street Theater in Manhattan ("Harlem's Song Birds"). (They shared the stage with some of your favorite acts: Sally, Jack, and Mascot; Asta Sven, Frankie Brooks, and Bob Nelson.) On October 10, they were at the Jamaica (Queens) Theater along with many other acts you've never heard of. On the screen was a Cisco Kid film, "In Old New Mexico", starring Duncan Renaldo. [For those of you who grew up watching Duncan as the Cisco Kid on television, I strongly urge you to read "The Caballero's Way", the original 1907 Cisco Kid short story (you can find it online). You will come away with a radically different view of "O. Henry's famous Robin Hood of the Old West".]


On November 20, 1945, they appeared at the Yonkers Theater and the next night at the Oriental. On November 22, they opened at Dow's in Hartford, Connecticut for a week. (Although the ad claimed that there were six great acts, the 5 Master Keys were the only ones named: "Radio's Foremost Colored Entertainers".) In this, as in all their neighborhood Vaudeville appearances, they shared the stage with strictly Small Time acts.


In December 1945, Top released the second record: "How Can I Explain", backed with "I Got The Blues In The Mornin' (Thinkin' 'bout The Night Before)". For some reason, the records were issued out of numerical order; this one had a lower number than the first one.

Finally, some fame. On January 2, 1946, the Master Keys replaced the 4 Knights in Bill Robinson's concert revue (featuring Ada Brown).


The January 3, 1946 Indianapolis Star said of the revue's appearance at the Murat Theater the night before: "Bojangles might well watch his steps or a quartet with a guitar accompanist will have the show out from under him. The singers go under the name of 'Master Keys,' and they have no need to fear any similar group in show business. They sang spirituals and old, popular favorites, and on their second appearance were called back for three encores. They might have still been on, but the show had to end sometime. And, too, Mr. Robinson followed them, so they couldn't go on forever."

Although it got great reviews, once the Master Keys joined, the revue only had four performances: the Murat (Indianapolis, January 2), and three others in Pennsylvania: Shea's (Bradford, January 8), the Lyric (Allentown, January 11), and the Forum (Harrisburg, January 12). There were no further advertisements.

Since advertising sheets had gone out in advance, many ads still mentioned the 4 Knights, although some were changed. For example, the January 9 Morning Call (Allentown, Pennsylvania) ran an ad for the January 11 show that mentioned the 4 Knights, but the accompanying blurb talked about the Master Keys. The January 11 Morning Call named the songs that the Master Keys would sing that night. In the first half: "Good News", "Blind Barabas", "The Gospel Train", and (my favorite) "Encore". Then, in the second part: "Got To Be This Or That", "Sentimental Journey", "Honey Dripper", and (my other favorite) "Encore".


After this, the 5 Master Keys returned to their Small Time Vaudeville performances. For example: the RKO Madison Theater (February 19 and 20), RKO Franklin (February 26 and 27; they were advertised as having been with Bill Robinson's Revue), Loew's Mt. Vernon (March 13), Loew's Boro Park (March 14). The Madison again (April 2 and 3), the Jefferson (May 1), Loew's Premier (May 7), Loew's Bedford (May 8), Loew's Delancey (June 11), Loew's Triboro (June 18). This last performance was the only one in which they were actually in the company of someone you might know: also on the bill was Henny Youngman. ("Take my Master Keys. Please.") These theaters were all in New York City and environs and there were many, many others.

The March 30, 1946 Billboard had a small blurb that said "Dick Richards, recently associated with the Al Grossman Agency in behalf vaude, radio, television and niteries brought with him three acts, Hardeen Jr., Barbara Barrie and the Master Keyes [sic], a vocal quartet." In English: Dick Richards, a management agent, was now working for the Al Grossman Agency, and had brought them three acts. ["Hardeen, Jr." was Douglas Geoffrey, who had been the assistant to the great magician Theodore Hardeen. When Hardeen retired, he named Geoffrey his successor, as "Hardeen, Jr.". "Theodore Hardeen" was the stage name of Ferenc Weisz, the younger brother of Erik "Harry Houdini" Weisz. Isn't it amazing what I can throw into these articles? It's almost like pulling rabbits out of a hat!]


Around May 1946, the 5 Master Keys did some more recording. Since these were gospel numbers, they called themselves the Master Spiritual Singers. Recorded for Ben Bart and Harry Lenetzka's Hub records, the songs were "Good News, The Chariot Is Coming" and "Walk Together Children".


In October 1946, Ivin Ballen released all four Top masters on his 20th Century label. There was a Ballen ad in the October 5 Billboard, which said "If you have limited distribution we will release your numbers on our 20TH CENTURY label if acceptable, on a royalty basis. All masters so released will carry credit line on our label reading: 'Released by arrangement with ______________ Record Co.' We have no objection to your going ahead with the same numbers on your own label." An interesting arrangement; it seemed to say that Dick Kuhn had faith in the Master Keys recordings, but realized that he couldn't distribute them properly. However, if sales are the endgame, then neither could Ballen.

And then, it all came crashing down. October 15, 1946. 130th Street in Harlem. A woman talking with a man. They started arguing over a dog (no newspaper account ever said what the argument was actually about). He drew a gun and fired two shots. The first killed the woman. The second went wild and struck a bystander across the street killing him also. That bystander was the Master Keys' Joseph Nelson.


But the show goes on and, by the time the Master Keys started a month's engagement at St. Louis' Club Plantation on November 1, 1946, Joseph Nelson's place had been taken by bass Phillip W. "Whitey" White (born in Williamsport, Pennsylvania on August 2, 1914).


In mid-February 1947, the Master Keys appeared for a week at the grand reopening of the Orchid Room of the Penguin ("Night Club Of Distinction") in Port Ewen, New York ("12 miles from Poughkeepsie"). They were touted as "CBS Radio and Recording Artists", although I've never been able to find any radio shows that they were on. "You've heard them on the air. You've heard their recordings. Now see them." went another ad for the Penguin. They were still using a photo with Joseph Nelson.

The Kingston (New York) Daily Freeman of February 21, 1947 talked about the second annual "Hot Stove League" dinner at the Barn. One of the entertainment acts was "the brilliant Master Keys, now appearing at the Penguin, [who "brought the house down with their singing style and were called back for several encores. Their interpretation of the new national menace, 'Open The Door, Richard,' is something to hear . . . . This brilliant Negro quartet is scheduled to start a European engagement in London on March 19."


Europe? Yup. The March 29, Billboard confirmed it: "New York, March 22 - Three American acts have been signed for the Harlem Mania musical which makes its bow at the Palladium, London, the first week of April. They are the Four Rhythmettes, the Five Master Keys, and [singer/dancer] Mabel Lee." Actually, the name of the show was "Here, There And Everywhere" and the black segment within the revue was called "A Harlem Niterie".


But before they went, Norman "Crip" Harris left the group. (Actually, since they were using old photos, Crip could have left at any time after the death of Joseph Nelson.) He was replaced by second tenor Clarence Roberts (born in Greenville, South Carolina on November 5, 1916).

The Master Keys sailed to England on the Queen Elizabeth, landing at Southampton on March 28, 1947.


"Here, There And Everywhere", starring famed British comedian Tommy Trinder, opened at London's Palladium Theatre on April 5, 1947 and ran through January 3, 1948 (although the Master Keys left the show after three months). It had a huge British cast (most of whom I've never heard of), including George Cambo, Mervyn Saunders, Tony Hulley, Henry Lytton, Bobbie Trantor, and Alan Bailey. There were many, many others, but I don't want to forget Bubbly Rogers. It's possible that cast members came and went, having contracts for a specified period.

Their part in the show over, they (Melvin F. Colden, John M. Moore, Clarence Roberts, Phillip White, and Claude B. Chandler) sailed home on the S.S. Marine Tiger, leaving Southampton on July 7 and docking in New York on July 15, 1947.

I don't know what they did for the rest of the year. There's not a single mention of them anywhere.


However, on January 10, 1948 (still using the old photo with Joseph Nelson and Crip Harris), they were back at the Penguin in Port Ewen, New York. A later ad, from April, claimed that they'd been there since the end of December 1947.


At least the April 2, 1948 Penguin ad featured a new photo of the "Masterkeys". It had John Moore, Clarence Roberts, Phillip White, Claude Chandler, and someone who wasn't Melvin Colden. When did Melvin leave? I don't know. There was absolutely no biographical article ever written about the group and names were rare. It could have been any time after they'd returned from England in July 1947. There's no trace of them after an April 18 Penguin ad until they re-surface in late 1949.

What we do know is that, by early 1949, Melvin Colden was back with Thermon Ruth in the Selah Singers (along with Alden Bunn, Junius Parker, and Jimmy Gorham). He may even have been on their sensational December 1948 recording of "Cielito Lindo" (done as the Cleartones on Signature). Ruth and Bunn would soon leave to form the Larks.


In February 1949, Jubilee Records purchased all of the four-year-old Top masters from Dick Kuhn. That same month, they released "I Got The Blues In The Mornin' (Thinkin' 'Bout The Nite Before)" and "You're Not The Only Apple On The Apple Tree". Note that "I Got The Blues In The Mornin'" was speeded up somewhat (the original was about 25 seconds longer and somewhat draggy) and some unnecessary whistling was overdubbed..

A strange article appeared in the April 9, 1949 Cash Box, titled "Jubilee Records Offer Reward For Location Of Master Keys Quartet". It said:


NEW YORK - Jubilee Records, Inc., this city, this past week disclosed the offer of a $500.00 reward for the location of the Master Keys Quartet.

The Keys, who bowed in 1945 have bowed out since then. Several platters they made then have caught on with music fans. Masters were taken over by Jubilee, with the latter firm intent on finding the group. Their recording of I Got The Blues In The Mornin' and You're Not The Only Apple On The Apple Tree is currently winning wide favor. Names of the boys are: J.B. Nelson, Melvin Colden, Norman Harris, and J.M. Moore.


Normally, I would put that down to a press agent with an over-active imagination (I've seen items like this before). However, in this case, they named names, including the deceased Nelson, the long-gone Harris, and the more-recently-gone Colden. (It could, however, have been a press agent for Jubilee, relying on session information provided by Top Records. That's not a bad theory, since Claude Chandler's name doesn't appear.) It's possible that the group had broken up, since there wasn't a single appearance for them noted in all of 1949. Or, they just might not have been around.


Why do I say that? The December 24, 1949 New York Age mentioned them twice. The first blurb said: "... the Master Keys who recently returned from England, strut their stuff." (This was the caption to a photo of the group that was of such poor quality that I really can't make out anyone, although I can convince myself that I can pick out Chandler, Moore, and White. All I can say for certain is that there are four singers and a guitarist.) The other mention said: "Last Tuesday, the Baby Grand bulged with personalities from all walks of life. Show business was well represented by such people as Lee Richardson, Lou Elliott, Duke Ellington's vocalist, the Master Keys who have just returned from a long run in England, a very fine dance team known as Ray, Buddy and Ronny, the Blenders, Joe Medlin ... and many others. WLIB picked up the program via their talented man of the airwaves, Hal Jackson."

Were they talking about the 1947 trip to England or had there been another appearance there? Again, I don't know. I can't find any familiar names on 1949 ship manifests. However, it would explain why Jubilee couldn't find them and why there were no advertised appearances in 1949.

[Although "I Got The Blues In The Mornin'" got good reviews in the trades, it wasn't a hit and Jubilee never released the other two masters they had purchased from Top. It's likely that Jubilee just gave up on them. It's possible that the Master Keys never even knew that Jubilee had been looking for them.]

January 1950 found them at the Hollywood, on 116th Street in Manhattan. The blurb was vague about what the Hollywood was (a theater or a club?) and why they were there. They were in the company of many others, including Doc Rhythm (Jack P. Johnson, who had been in their 1945 film), Wild Bill Moore, and Ted Williams (the singer, not the baseball player).


In February 1950, a new Master Keys record, this time on Peter Doraine's Abbey label: "Don't Talk Darling", backed with "It's Time To Kiss Goodnight". "Don't Talk Darling" was covered by the Rhythm Kings on Ivory a month later.

Unfortunately, nothing after the 1947 manifests ever mentioned a single member's name.

The March 11, 1950 Cash Box gave a great review to the Abbey record. "Both sides have to be heard to be appreciated" was its closing line.


Around July 1950, Abbey issued two more tunes: "Mr. Blues", coupled with "Don't Cry, Darling" (done a couple of months before by Savannah Churchill, and also covered by the Mystery Quartet). Their name was misprinted ("Masterkeys") on the label, but the Abbey ad called them the "Master Keys".


In August and September, the Master Keys were at the Club Savannah in Manhattan's Greenwich Village. The MC was Manhattan Paul Bascomb.

Again, Cash Box (August 19) gave them glowing reviews. It's a shame no one actually bought the records.

But fame and fortune awaited. The October 23, 1950 Akron Beacon Journal informed us that Arthur Godfrey's Talent Scouts that evening would feature Caryl Sutton (popular singer), Dorothy Odle (soprano), Gerson Yessin (pianist), and "a male vocal quartet". Fortunately, the Camden, New Jersey Courier-Post of the same date identified that quartet as the Master Keys. Note that, by this time, the show was broadcast on television, as well as radio. The winner was Yessin who went on to become an acclaimed pianist and music instructor. The Master Keys seem to have gone on to instant oblivion.

In January 1952 the Master Keys hit the airwaves in Pittsburgh. However, that was just the beginning of a long-running series by that name, hosted by Roy and Johana Harris, featuring "keyboard music of the past five centuries".


The July 14, 1956 New York Age printed a photo of the "Rock 'n Rolling Master Keys of Brooklyn". They had nothing to do with our group. Nor did the Master Keys gospel group that appeared in Jacksonville, Florida in February 1957.


Claude Chandler had moved to Portland, Oregon by 1959, and ended up with Johnny Smith & Alphabeticals in 1969. (Smith would go on to several Ink Spots groups.)


Not much more to tell. Norman "Crip" Harris died in July 1975 (Cleveland), Melvin Colden in July 1976 (New York) and Claude Chandler in April 1979 (Portland, Oregon). As recounted above, Joseph Nelson was shot to death in Manhattan on October 15, 1946. John Moore died in June 1982 (Mount Vernon, New York), Clarence Roberts in August 1983 (New York), and Phillip White in April 2009 (Philadelphia).

The Master Keys had lousy press agents (if they had any at all). Other acts had puff pieces written about them, saying mostly nothing, but giving some details to grab onto. There was never an article written about the Master Keys; I was lucky to come up with as much as I did. If you've never heard the group, start with their Abbey releases; they're excellent.


Special thanks to Charlie LaRocco, Neil Hirsch, Mark Cantor, Tony Fournier, and Doug Seroff.




MASTER KEYS
MOVIE ("Romance On The Beat" - 1945)
The 4 Master Keys sing "I Don't Mind The Rain"

TOP
1147 You're Not The Only Apple On The Apple Tree / When Will I Know - 7/45
1146 How Can I Explain / I Got The Blues In The Mornin' (Thinkin' 'bout The Night Before) - ca 12/45

NOTE: The Top records were issued out of numerical order.

HUB (as the Master Spiritual Singers)
3018 Good News, The Chariot Is Coming / Walk Together Children - ca. 5/46

20th CENTURY (the Top masters)
20-17 How Can I Explain / I Got The Blues In The Mornin' - ca. 10/46
20-18 You're Not The Only Apple On The Apple Tree / When Will I Know - ca. 10/46

JUBILEE (the Top masters)
5004 I Got The Blues In The Mornin' (Thinkin' 'Bout The Nite Before) / You're Not The Only Apple On The Apple Tree - 2/49

ABBEY
3011 Don't Talk Darling / It's Time To Kiss Goodnight - 2/50
3017 Mr. Blues / Don't Cry, Darling - ca 7/50
Label misprint on this one: "Masterkeys"






Unca Marvy's Home Page
More Articles