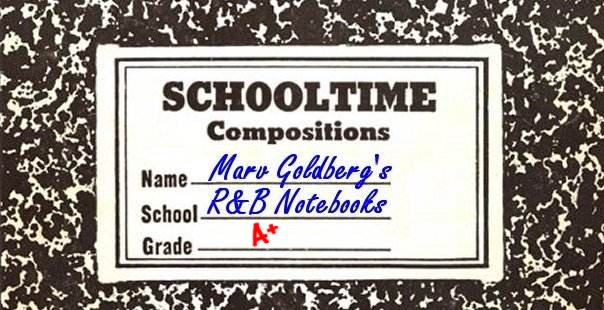 The Rhythm Kings,
Rhythm Masters,
& 4 Pals

By Marv Goldberg

© 2015 by Marv Goldberg


Here's another of those groups that was around for years, changing its name as it went. They never had a hit record, but they turned out some great music along the way.

The members formally got together in New York City in 1947, although some of them had interacted for several years before that. Here's the cast of characters:


Leonard Thomas (first tenor and usual lead; born in Florida on July 27, 1910). He'd sung with choral ensembles, including the Hall Johnson Choir. (In 1935, he wrote the music to a song called "Carry Me Home", dedicating it to Hall Johnson.) In the 1940 census, he was an elevator operator at a hotel (not named, but I'll bet it was the Belmont Plaza, where Cecil Murray and Howard Scott worked). During WW2, he was a Red Cross volunteer entertainer in Europe.

Cecil A. Murray (second tenor and manager; born in Florida on April 1, 1907). A graduate of Edward Waters College in Jacksonville, he started his vocal career while attending Wilberforce University in Ohio. After coming to New York in the early 1930s, he appeared in "Four Saints In Three Acts". [This avant-garde (French for "bizarre and incomprehensible") show ran on Broadway for 48 performances from February through April 1934. It featured an all-black cast, singing their way through an unintelligible libretto by Gertrude Stein (believe me, I'm being kind - phrases like "she needs to be institutionalized" spring to mind; the libretto is on the Internet, see for yourself). It was described as "an opera in four acts" (which makes its title more than somewhat confusing).] At the same time, Cecil was a member of Charles Alford's 4 Squires Quartet (with George Timber and James Watkins), which broadcast over WBNX and WINS in New York. In a January 20, 1934 blurb in the New York Age, Cecil was referred to as a "radio guest artist" when he sang at a Harlem party. By 1940, he was one of the singing waiters who made up the Belmont Balladeers (with Fritz Weller, Leon Morrison, and Howard Scott), singing "old-time spirituals" at the Glass Hat Room of the Hotel Belmont Plaza in Manhattan. (He listed his occupation as "waiter" in the 1940 census.) In 1941, he became a member of the Oleander Quartet (George Boyd, Cecil Murray, Howard Scott, George Hall, and pianist Elijah Lamar), which performed blues and spirituals on radio throughout 1941, mostly as a backup to Leadbelly.

Howard "Hash" Scott (baritone; born on November 4, 1904 in New Jersey). He'd been a member of the Eva Jessye Choir (she was the choral director for "Four Saints In Three Acts" and also for the original 1935 Gershwin production of "Porgy And Bess" [in which Howard had had a small part]). Along with Cecil Murray (whom he met when they were both waiters - he gave his occupation as "singing waiter" in the 1940 census), he was part of both the Belmont Balladeers and the Oleander Quartet in the early 40s.

James Riley (bass) had been a member of the Gospel Singing Quartet and the Cecil Mack Choir (Mack had written the lyrics to the hit song "Charleston"). James was, according to a newspaper blurb, the driving force behind the formation of the Rhythm Kings, although I don't know how he met the others. (There was a James Riley, born in Pennsylvania in 1917, who was a "dancer" in New York in the 1940 census. This is probably him, but I'm not sure.)



THE RHYTHM MASTERS
Actually, the first incarnation of the group didn't have Leonard Thomas. Cecil's daughter, Barbara, sent me a photo with Cecil, Howard, and James, along with a fourth member who was unknown to her (nor was the name of the group if it wasn't the Rhythm Masters). Note that they're not wearing uniforms, so it could be that this was just an ad hoc aggregation. It's possible that this group formed during WW2, while Leonard Thomas was entertaining in Europe. A second photo shows both Leonard Thomas and the unknown member, so the the group may have been a quintet for a while.


However, for all intents and purposes, the "Rhythm Masters" initially formed in 1947, although I can't find any appearances prior to 1948. (There was a Rhythm Masters group that played Indiana, Pennsylvania, but they were a local group. A Syracuse, New York group by that name seems to be singing Country & Western music.) In fact, "Rhythm Masters" was hardly a unique name; there were many aggregations (including orchestras) all over the country using it in 1947 and 1948.

But our Rhythm Masters must have been appearing somewhere to get experience, since they burst on the scene by winning Arthur Godfrey's Talent Scouts show, probably in January 1948.

On April 18, 1948, the Rhythm Masters appeared at the A.M.E. Zion Church in Mount Vernon, New York. The blurb in the Mount Vernon Daily Argus said they were "recent winners of first prize on the Arthur Godfrey talent hour" and were currently appearing in New York City (at an unnamed location).

On July 8, they appeared on Arthur Godfrey's daytime radio show, Arthur Godfrey Time, singing "I'll Dance At Your Wedding", "Oooh! Look-a There, Ain't She Pretty", and "Love Grows On The White Oak Tree", three songs that were transcribed by the Frankay and Jackson Recording Studios (48 West 48th Street).

In August, the group was signed by Bandwagon Records, which, at the time, was owned jointly by Al Middleman (owner of Sterling Records) and George J. Bennett (the artist and repertoire man for Sterling, as he had been for Manor in 1946). In November of that year, Bennett bought out Middleman's share in Bandwagon and eventually set up other companies: Hudson, Arlington (for which Bill Mathews and the Balladiers would record), Menagerie, and Bennett.


The Rhythm Masters started their recording career by backing up Ann Cornell on "Always Mine" and "I've Been Through The Mill With Bill", released on Bandwagon around September 1948. Philadelphia-born Katherine Ann Cornell had sung "I Just Refuse To Sing The Blues" in the 1947 movie "Boy What A Girl" and was, for a time, the vocalist with the Ernest "Pinky" Williams Trio. (Less than a year before, Ann had recorded a couple of records for Sterling, backed up by the Elmer "Skippy" Williams Orchestra. Since Bennett was the A&R man for Sterling at the time and Skippy was Pinky's brother, it's all one big family affair. From Tuscaloosa, Alabama, Skippy and Pinky played tenor sax and baritone sax, respectively; both had been with Lucky Millinder's Orchestra.)

The record was reviewed on October 9, 1948, with "Always Mine" rated "good" and "I've Been Through The Mill With Bill" rated "fair". While the reviewer liked Ann on "Always Mine", the Rhythm Masters were characterized as "only ordinary". (Note that the record was reviewed the week before it appeared in the "Advance Record Releases" column.) Other reviews that week were for Ronnie Deauville's "Gloria", Pee Wee Crayton's "Blues After Hours", Thelma Carpenter's "Just You, Just Me", Louis Jordan & Martha Davis' "You're On The Right Track Baby", the Ravens' "It's Too Soon To Know", and the Ink Spots' "Say Something Sweet To Your Sweetheart".

On October 3, 1948, they were back on Arthur Godfrey Time. This time, they sang "Dry Bones" and "My Baby Said Yes", two more songs transcribed by the Frankay and Jackson Recording Studios.


I don't know how common this practice was back then, but in February 1949, "The Dogwood Room Rhythmasters" [sic] appeared as part of the entertainment on the S.S. Uruguay. The Dogwood Room was in the Hotel Blackstone (50 East 58 Street in Manhattan).


Confusion time: Billboard's Advance Record Releases column for the week of April 2, 1949, lists a disc by the Rhythm Masters (with the Pinky Williams Orchestra) on Bandwagon 519: "Soon Now"/"Pinky's Party". However, an ad for the Ballen Record Company in the April 16 issue, shows the same titles, on Hudson 519, as just by "Pinky Williams & Orch". (Remember, both Hudson and Bandwagon were owned by George J. Bennett.) The Ballen Record Company of Philadelphia (parent of Ivin Ballen's Gotham Records) was not only the distributor for Bennett's labels, but in some kind of complicated deal, also their producer. (Hudson Records even had a Philadelphia address.) Bennett's master numbers show 1056 as "Pinky's Party" (a Pinky Williams instrumental), 1057 as "I've Been Through The Mill With Bill", 1058 as "Always Mine", and 1059 as "Soon Now" (a vocal by the Rhythm Masters, probably backed up by Pinky Williams). Therefore, all these tunes had been recorded back in the late summer of 1948. (Note that, because these recordings took place in the middle of the musician's strike of 1948, Pinky's name wasn't mentioned on the label of the Ann Cornell sides, although she was the singer with his orchestra at that point.)


Does Bandwagon 519 even exist? I have no idea. As far as I know, the Advance Record Releases column was based on information supplied to Billboard, not actual records received. Therefore, someone at the company may just have written down the wrong label name. In any case, the record was never reviewed. Pinky, alto and baritone sax player, formerly with Lucky Millinder and Coleman Hawkins, would later be a part of Freddie Mitchell's orchestra on Derby. (Interestingly, there was a radio program called Pinky's Party during this time. Broadcast in Sandusky, Ohio, it featured Pinky Relitz at the grand piano.)


In June 1949, the Rhythm Masters appeared at Doran's, a supper club in Mount Vernon, New York (just north of The Bronx). The ad said they were "Direct from the Dogwood Room of the Blackstone Hotel".

According to the June 2, 1949 New York Daily News: "As a result of their appearance with Arthur Godfrey, the Rhythm Masters have been signed by Decca Records." However, there's nothing in the Decca files indicating that they ever recorded anything there.

Around July 1949, George J. Bennett set up Bennett Records and announced to the trades, on August 6, that the Rhythm Masters had been signed to it (along with Jimmy Cannady, Sandy Mayfair, Sticks Evans, and Al (Fats) Jackson). The label was due to release recordings in the "blues, rhythm, folk and novelty" genres. He said that Bandwagon would be continued, but would be shifted to the Ballen Record Company in Philadelphia. His other labels, Hudson, Arlington, and Menagerie (all less than six months old), were to be discontinued.


The group's only Bennett release ("Until Now"/"I Was The Third On A Match"), from July 1949, has them billed as the "Rhythmasters", a spelling they seem to have adopted for a while. This was another poor name choice, since there was a long-lived group called John(ny) Maddox & the Rhythmasters around at this time.

"Until Now" was rated "excellent" on August 13, 1949, while "I Was Third On A Match" was ranked "good". Other reviews that week were for the Jubalaires' "St. Louis Lou", Jimmy Grissom's "Haunted", Chris Powell & 5 Blue Flames' "I've Made A Big Mistake", Willie Bryant's "Blues Around The Country", Dave Bartholomew's "Country Boy", the Cabineers' "You're Just A Great Big Heartache", and Jimmy Preston's "Rock The Joint".

For "Until Now" to be ranked as "excellent" was nothing short of amazing. Trade paper reviews weren't for the general public, but for juke box owners and record distributors, so they'd know what to stock. The complex ranking system took into account previous hits by an artist (in this case: none) and the longevity of the record company itself (in this case: little over a month). So, with nothing to indicate that this was a hit-making group on an established label (and therefore having more of a sales potential, which is all that mattered in the trades), the song must really have impressed the reviewer.


Sometime in 1949, when they were still called the Rhythmasters, they became one of the many acts and sports figures to be selected to advertise Slidewell bowties. The accompanying ad shows them with an unknown pianist. Even worse, the copy claims that they're "Also featured in Universal Pictures", although Cecil's daughter, Barbara, is unaware of any movies they might have been in. This will be brought up again later, but with no better luck finding them on the silver screen.



THE RHYTHM KINGS
Strangely, as soon as the Bennett release had been issued, the Rhythm Masters broke with Bennett, re-named themselves the Rhythm Kings, and signed with Ivory. (The only other Bennett record I can find is "Cookin' With Cookie" by Sandy Mayfair [Bennett #402]. Something seems to have happened, but there was nothing in the trades about it. There's not another mention of George J. Bennett until he starts up Jaguar Records in March 1954.)

Ivory Records was owned by Dagmar Van Haur, who had been a secretary at Ross Russell's Dial Records. One article (at the time of Ivory's inception) called her a "former sales manager" for Dial.

The name "Rhythm Kings" was, once again, a poor choice. During the late 40s and early 50s, Albert Ammons had an instrumental group called the Rhythm Kings. There were also the Washboard Rhythm Kings, the Chicago Rhythm Kings, Lefty Wright & His Rhythm Kings, the Dixieland Rhythm Kings, Pete Daily's Rhythm Kings, Jack Davis And His Rhythm Kings, Dot Dale and Her Rhythm Kings, and the New Orleans Rhythm Kings, just to name a few. The 3 Rhythm Kings, a dance act, appeared at the Apollo in April 1952. The guys didn't seem to realize that the point of a name is to stand out, not blend in.


Their first Ivory record, issued in August 1949, was "I Shouldn't Have Passed Your House"/"Night After Night", backed up by the otherwise-unknown Bob Whyte Trio. It received an "Award O' The Week" from Cash Box (at an unknown date). They said of the "Rhythm-Kings" [sic] "new vocal team makes their debut on wax...". (Calling them "new" and talking about their "first record" was to become a common thread in their reviews.) More to the point the review said "The vocal harmony this group offers is simply thrilling from start to finish. It's smooth, plush stuff - the kind you want to listen to time and again." Of "Night After Night": "Soft, glowing tones of rich vocal allure spill right from the very first note." Classy review.


There's a one-sided demo version of "I Shouldn't Have Passed Your House", with the label crediting the Rhythmasters (although it's misspelled as "Rythmasters"). It's on U.S. Records (manufactured by Edison Records, at 1650 Broadway). The label calls it a "demonstration record" and is lightly stamped "AMA Music Co.". It's a very different version than the Ivory cut and isn't an alternate take from that session. Possibly this was a demo made to impress the folks at Ivory (it could even have been made for Bennett). If so, it's datable from around July 1949, while they were still called the Rhythmasters. (While I usually see a 1950 date, it only really makes sense if it were recorded in 1949, so, unless someone can prove that it came from 1950, I'll go with '49.)


Their next Ivory platter, "If I Can't Have The One I Love" and "How Do You Measure Love" (a song written by Dagmar Van Haur in 1947), was released in December 1949. However, although there was an ad for it in January 1950, the sides weren't reviewed in Billboard until March 25, 1950, when they were both rated "fair". Possibly this was because they were sent to the Pop reviewer, instead of to R&B (different reviewers with different tastes and criteria). It's possible that this was done on purpose, since "How Do You Measure Love" has a very Poppish sound. (It's a song I've always found particularly annoying; it's possible that Dagmar didn't think all that much of it either - she didn't give herself writer credit on the label.) R&B releases reviewed that week were: Little Esther & Mel Walker's "Mistrustin' Blues", Bull Moose Jackson's "A Fool In Love", the Treniers' "Everybody Get Together", Scatman Crother's "Television Blues", and Jimmy Liggins' "Misery Blues".


The record label says that they're backed up by the Isaac Royal Trio (which the reviewer called "too busy in back"). Royal would soon become a member of the Rhythm Kings, but this hints that he wasn't part of the group when the songs were recorded. (But Royal is in the group photo that appeared with a January 1950 advertisement, although he gave a performance, as a soloist, in February.) My guess is that he'd joined the Rhythm Kings, at least part-time, by December 1949.


Isaac "Ike" Royal (pianist and arranger; born in Florida on August 31, 1918). He'd studied piano at Bethune-Cookman College in Daytona and had then attended the famed Julliard School to learn arranging. In the Army from 1941 to 1948, he attained the rank of master sergeant. He was called a "brilliant pianist" when he appeared in the "Tuesday Night Review Of Talent" at the Zebra Room of the Lenox Lounge on March 29, 1949. By October of that year, Isaac Royal the "former pianist for Billie Holiday" (he'd probably been in a band that backed her at a show, since his name is never otherwise associated with her), his Royal Clef Trio, and Thelma Carpenter were at the Hotel Shelburne (37th & Lexington in Manhattan). A blurb from the Brooklyn Daily Eagle (October 30, 1949) said that Thelma had turned down a tour of England because she couldn't take Royal along as her accompanist. (This is pure hype - Thelma's name was constantly being kept in gossip columns by her press agent and they just needed something to say when the England tour fell through.) Sometime in November, the Royal Clef Trio performed "I'm Just A Beggar In Love" and "Laugh" on a radio show. (These two songs were written by New York Age columnist Larry Douglas, the only one who ever mentioned the trio.)


At some point, when the group was appearing at the Dogwood Room, they were photographed (for an unknown publication) in chef's outfits. The accompanying copy read as follows:


Center photo is that of one of New York's most talented and versatile quartets, the Rhythm Masters, seen harmonizing a ditty about a new chocolate product, Walter Baker's 4-in-1. These popular recording artists entertained at a party in the Rainbow Grill Tuesday afternoon given by General Foods for magazine and newspaper food editors, radio commentators and home economists in the food field. From left to right they are: Howard A. Scott, baritone; Leonard Thomas, tenor; Isaac Royal, pianist; Cecil A. Murray, second tenor, and James W. Riley, bass. The Rhythm Masters are appearing nightly in the Dogwood Room of New York's Blackstone Hotel.
Since Isaac Royal is with them, this has to be very late 1949 or early 1950, but note that they're calling themselves the "Rhythm Masters" (not the "Rhythmasters" or the "Rhythm Kings"). Possibly they'd appeared at the Dogwood Room under that name for so long that they didn't want to confuse the regular patrons. The same publication had a photo featuring Cecil, with his daughter, Beatrice, in a plug for Baker's Cocoa (which mentioned that he was with the "RhythMasters" [sic]).

Curiously, considering that Dagmar Van Haur had worked as a press agent for a while (at the Hicks Agency in 1946), it took Ivory until February 1950 to announce the signing of the Rhythm Kings (nearly six months after their first Ivory record had been released!). This coincided with a "reorganization" of Ivory reported that month, along with their signing.

The Rhythm Kings' third Ivory release, from around March 1950, was "Would You Still Be The One In My Heart"/"Don't Talk Darling", however, the disc wasn't reviewed. Both sides were covers: "Would You Still Be The One In My Heart" had been released by the Orioles in January and "Don't Talk Darling" by the Master Keys' on Abbey in February. Note that, just like the Orioles' version, the song was mistitled; it should be "Would I Still Be The One In Your Heart". (At least Decca got the title right with the Blenders' June release of the tune.)

On Friday July 7, 1950, the Rhythm Kings appeared on DJ Art Ford's TV show (over WPIX, Channel 11, in New York).


The Rhythm Kings then signed with Bess Berman's Apollo Records, although the November 25, 1950 announcement said that it was as a spiritual group. Isaac Royal was mentioned as a member, but he probably didn't take being part of the group all that seriously; an October 1950 ad has him "At The Piano Nightly" at the bar and cocktail lounge of Harlem's famed Hotel Teresa.


Sometime in November, the Rhythm Kings recorded four sides for Apollo: "Merry Christmas One & All", "Why, My Darling Why", "I Gotta Go Now" (which has Royal playing the Hammond organ), and "Christmas Is Coming At Last". The two Christmas songs were issued the same month, but not sent out for review.

A December 1950 blurb said that they'd been appearing at the Dogwood Room "for several months".


In April 1951, Apollo issued the other two sides; they too, weren't sent out for review. Apollo certainly wasn't pushing the group (probably deciding to concentrate on the Larks) and never gave them another session. Note that on both record labels it says "with Isaac Royal & Orchestra". This makes for a hazy description of his status with the group.

In the summer of 1951, the Rhythm Kings (including Isaac Royal) appeared in Winona, Minnesota (July) and Stroudsburg, Pennsylvania (August).


According to a lengthy bio of the Rhythm Kings that appeared in the Pocono Record on August 10, 1951, when they were due to play the auditorium of The Inn at Buck Hill Falls, Pennsylvania, they were a "new kind of male quartet ... distinguished by their own intricate style" when singing ballads, spirituals, and rhythm numbers. It said that they'd been with Universal Pictures (as the "Rhythmasters") doing movie shorts. However, I can't find any movie citations for them under any name and Cecil Murray's daughter is unaware of any films.


The accompanying program, from their October 9, 1952 appearance at the College Of St. Elizabeth, shows what a Rhythm Kings concert would have consisted of. About half the numbers were spirituals and the other half secular. Note that, except for "If I Can't Have The One I Love", they sang none of their own songs.

The week of January 16, 1953, the Rhythm Kings appeared at the Apollo Theater, along with Willie Mabon, Joe Loco, Gene Ammons, the Spence Twins, and Pigmeat Markham. However, although the ad didn't say it, these were the 3 Rhythm Kings, a dance act.


By April 1953, Isaac Royal had left to accompany violinist Stuff Smith. But within a month or two, he'd become part of Charlie Fuqua's Ink Spots, and was on their first three sessions for King, held in September, November, and December 1953. He went on to play piano on Amos Milburn's "Vicious Vicious Vodka" session on June 23, 1954, and become part of the Jimmy Shirley Trio by November 1955. Royal never seems to have been totally invested in the Rhythm Kings, and didn't return to them.


Remember that Apollo never pushed the Rhythm Kings or sent their records out for review, leading to dismal sales. However, in late 1953, over two years after their final release, Apollo decided to re-issue all four of their songs for some reason. They were released, as an EP, on Apollo's new Lloyds subsidiary. Why now? Remember that I surmised, above, that Apollo had decided to concentrate on the Larks rather than the Rhythm Kings. Now, the Larks were gone, having broken up in 1952; Apollo's only hit-making group was the 5 Royales. Possibly Apollo was trying to hedge its bets (and, possibly, there were already rumblings that the 5 Royales were looking to switch recording companies, which they'd do in a few months). Knowing the Rhythm Kings were still around, maybe the company decided to test the waters again. (I admit that it's a weak theory; EPs weren't traditionally strong sellers. However, I've learned over the decades that the recording industry defies logic, so any wild theory could actually turn out to be true.)

One of the very few mentions of the Rhythm Kings in the press was a blurb in the April 3, 1954 New York Age, which said that Leonard Thomas celebrated his birthday with a party at Johnny Watts' Ebony Lounge (144 Street and Amsterdam Avenue in Manhattan). I guess he just liked parties, since his birthday was in July!



THE 4 PALS/4 STUDENTS
In 1955, the guys changed their name once again, this time to the 4 Pals (another name that was used by many groups)


In the spring, they recorded "Please Don't Say Goodbye"/"I'm On The Mend" for Lee Eisenberg's Kay Records. The disc wasn't sent out for review and, for whatever reasons, they never made any further recordings for Kay.


Next was a reprise of their 1949 tune, "If I Can't Have The One I Love", backed by "I Flipped". Released on Jack Hook & Teddy Reig's Royal Roost Records in September 1955, it was reviewed on October 8, 1955. In the review, they were called (as usual) a "brand new group" and compared to the Ink Spots. (While this would have been quite a compliment ten years before, why would anyone care, in 1955, if a group sang like the Ink Spots?) The same issue reviewed Karen Chandler's cover version of "If I Can't Have The One I Love". The sheet music for the song showed a photo of the 1951 Rhythm Kings, along with the long-departed Isaac Royal.

At this point, they hooked up with RCA's Groove Records subsidiary, to be utilized as the "4 Students" on some recordings. The Cues had been the 4 Students in June 1955, both on their own and behind Lil McKenzie. But then they got a contract with Capitol Records and Groove decided to replace them with the 4 Pals. The Cues would return from time to time, which makes all this very complicated. (The Cues are known to have backed up both Emmett Hobson and Varetta Dillard on March 29, 1956, but there are many 4 Students backups before then which are open to question - see the discography.)


The first of their "4 Students" recordings was behind Zilla Mays on a single song: "Come Back To Me". (Per the RCA files, Zilla was backed by Cecil Murray, James Riley, Howard Scott, and Leonard Thomas.) The session was held on October 12, 1955, and the record was issued in November. At the time, Zilla was a DJ on WAOK (Atlanta), hosting the "Dream Girl Show". "Come Back To Me" was reviewed on November 12, 1955 ("good"). Other reviews that week were for the Jacks' "My Clumsy Heart", the Belvederes' "Pepper Hot Baby", and George "Mr. Blues" Jackson's "Hold Me".


Also in November, they backed up Little Tommy Brown, as the 4 Students, on two of his Groove cuts: "A Gambler's Prayer" and "The Thrill Is Gone". Once again, the RCA files gave their names.


Their second (and last) Royal Roost outing was "No One Ever Loved Me"/"Can't Stand It Any Longer", issued in January 1956. "No One Ever Loved Me" features a take-off of talking basses by James Riley; "Can't Stand It Any Longer" had been released by Big John Greer the prior August.


In March 1956, Groove issued the Little Tommy Brown sides. They were reviewed on March 24 (both sides rated "good"). Other reviews that week were for the Robins' "Cherry Lips", Big Connie's "Mumbles Blues", Bixie Crawford's "Rock And Roll Wedding", Chris Powell's "The Poor People Of Paris", Bernice Gooden's "What Did I Do To You", the Sheppards' "Mozelle", Lloyd Price's "I Yi Yi Gomen-a-sai", Bee Bee Queen's "You Made Me Do It", the El Capris' "Oh But She Did", and the Swans' "Lil Tipa Tina".


In his April 4, 1956 column, Walter Winchell (probably the foremost gossip columnist in the country) played up the 4 Pals' "No One Ever Loved Me", which he called (of course) "their first recording". They were currently, he said, at the Composer, on West 58 Street in Manhattan: "Not as the headliners or even an act ... They are waiting on tables there ... Waiting for a break." (Actually, they would work as singing waiters and were possibly doing so at the time.) Winchell claimed that the song was currently #5 on the Cash Box R&B chart (which I can't confirm, but seems highly unlikely) and thought that the Arthur Godfrey Talent Scouts show would be interested in them. (Of course, over the years I've accumulated enough knowledge of how things worked to wonder if even someone like Walter Winchell actually wrote this stuff or just took anything that press agents handed him.)

However, in spite of having Winchell behind them, that was the end of the recording career of the Rhythm Masters, the Rhythmasters, the Rhythm Kings, the 4 Pals, and their stint as the 4 Students (the Cues would return to Groove to reclaim that name). The 4 Pals mentioned in some 1956 blurbs in the New York Age were "accordion artists", the 4 Pals that were signed to Mercury in May 1957 were a Country & Western group that backed up Charlie Walker, and the 4 Pals on Roulette in 1959 were white. It was, however, the final name the group used. I don't know when, exactly, they disbanded, but when they did, they were still the "4 Pals".

All the Rhythm Kings are gone now: Cecil A. Murray died in January 1975; Howard Scott in August 1988; Leonard Thomas in January 1994; Isaac Royal in May 1994. (In his last years, he'd been manager of the audio-visual department for the Philadelphia school system, for which he'd worked for over 25 years.) James Riley died at an unknown date.

These guys were good; they turned out some wonderful music. But it never helps a group's career to keep changing its identity (especially when other acts have the same name), and, unfortunately, they kept hooking up with record companies that didn't send their discs out for review.


Special thanks to Barbara Murray Guyhto (daughter of Cecil Murray), Art Stickney, Christine Vitale, Bob Halverson, Rich Phillips, and Victor Pearlin. Discography courtesy of Ferdie Gonzalez and Disco-File.



BANDWAGON (ANN CORNELL & RHYTHM MASTERS)
517 I've Been Through The Mill With Bill (AC)/Always Mine (AC) - ca 9/48

BANDWAGON (RHYTHM MASTERS with Pinky Williams Ork)
519 Soon Now (LT?)/[Pinky's Party - Pinky Williams Ork.] - ca 3/49
NOTE: Both sides credited to the Rhythm Masters, although "Pinky's Party" is an instrumental.
This was mentioned in Billboard, but may not actually exist.

HUDSON (PINKY WILLIAMS & ORCH)
519 Soon Now (LT?)/[Pinky's Party - Pinky Williams Ork.] - ca 3/49
NOTE: Both sides credited to the Pinky Williams Orchestra, although "Soon Now" is a vocal by the Rhythm Masters.

BENNETT (RHYTHMASTERS)
401 I Was The Third On A Match (all/JR)/Until Now (LT) - 7/49

U.S. (RYTHMASTERS [sic] - a one-sided demo record)
Z-117 I Shouldn't Have Passed Your House (JR/LT) - 49
NOTE: This is a completely different version than the Ivory release

IVORY (RHYTHM KINGS)
751 I Shouldn't Have Passed Your House (LT/JR)/Night After Night (LT) - 8/49
755 If I Can't Have The One I Love (LT)/How Do You Measure Love (all) - 12/49
760 Would You Still Be The One In My Heart (LT)/Don't Talk Darling (LT) - ca 3/50

APOLLO (RHYTHM KINGS)
1171 Merry Christmas One & All (all/LT)/Christmas Is Coming At Last (LT) - 11/50
1181 Why, My Darling Why (LT)/I Gotta Go Now (all/HS) - 4/51

LLOYDS (subsidiary of Apollo - RHYTHM KINGS)
EP 707 - Why Darling Why [sic]/I Gotta Go Now//Xmas Is Coming At Last [sic]/Merry Xmas One And All [sic] - late 1953

KAY (4 PALS)
787 Please Don't Say Goodbye (LT)/I'm On The Mend (LT) - 55

ROYAL ROOST (4 PALS)
610 If I Can't Have The One I Love (LT)/I Flipped (all/JR) - 9/55

GROOVE (ZILLA MAYS & 4 STUDENTS)
4G-0127 Come Back To Me (ZM)/[Right Now- Zilla Mays (no group)] - 11/55

ROYAL ROOST (4 PALS)
616 No One Ever Loved Me (LT/JR)/Can't Stand It Any Longer (all) - 1/56

GROOVE (LITTLE TOMMY BROWN & 4 STUDENTS)
4G-0143 A Gambler's Prayer (TB)/The Thrill Is Gone (TB) - 3/56


LEADS:
LT = Leonard Thomas; JR = James Riley; HS = Howard Scott;
AC = Ann Cornell, backed by the Rhythm Masters;
TB = Tommy Brown, backed by the 4 Students/4 Pals;
ZM = Zilla Mays, backed by the 4 Students/4 Pals



THE CUES AS THE 4 STUDENTS
GROOVE
0110 So Near And Yet So Far/Hot Rotten Soda Pop (Oh My Toe) - 6/55
0113 [backing Lil McKenzie] Run Along/The Others I Like - 6/55
0149 [backing Charles Calhoun] Jamboree/[My Pigeon's Gone] - 4/56
(most probably the Cues on "Jamboree")
152 [backing Varetta Dillard] I'm Gonna Tell My Daddy/[Cherry Blossom - unknown 4 Students group] - 4/56



OTHER 4 STUDENTS BACKUP WORK
(unknown group(s) - some could be the 4 Pals; some could be the Cues)
GROOVE
0131 [Big John Greer] A Man And A Woman (recorded 7/12/55) - 12/55
------- [Big John Greer] I'll Never Stop Loving You (recorded 7/12/55) - unreleased
0118 [Piano Red]Goodbye (recorded 7/25/1955) - 8/55
0130 [Sue Allen] Think Of Tomorrow (recorded 10/28/55) - 11/55
0152 [Varetta Dillard] Cherry Blossom (recorded 1/17/56) - 4/56
0139 [Varetta Dillard] Darling, Listen To The Words Of This Song (recorded 1/17/56) - 1/56



BEVERLY WRIGHT & STUDENTS
(unknown group - could be the 4 Pals or the Cues)
GROOVE
0153 Shake Till I'm Shook/[Don't Let The Sun Catch You Cryin' - Beverly Wright] - 4/56
Since the group is only on one side, I'll assume they're a studio group.
Both songs were recorded at the same session in January 1956.




Unca Marvy's Home Page
More Articles