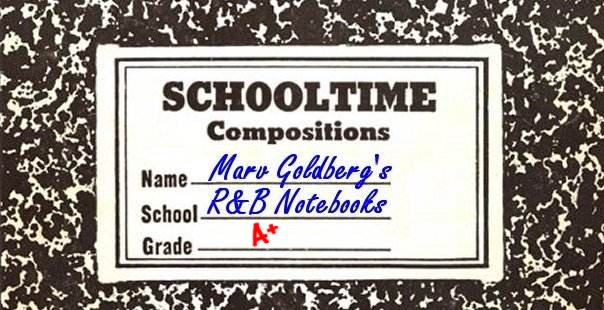 Varetta Dillard
By Marv Goldberg

© 2019 by Marv Goldberg
Varetta Dillard was another of the "Ladies Of R&B", having three national chart hits and leaving behind an impressive body of work.

[A Note On Photos: There are lots of photos of Varetta Dillard. Since most of them ran with ads, they're not hard to approximately date. However, she looks radically different all the time, and seems to get older and younger at random, depending on the photo. All I can do is date the photo by when it first appeared. Consider the four photos below. When the first photo appeared, in March 1952, she'd have just turned 19. The second photo first appeared a year later - she looks years older than 20. The third photo was first used on a Groove record label from January 1955. The fourth was used in a Groove advertisement from January 1956.]



[A Note On The Other Photo: There's one really oddball photo that supposedly shows her with three musicians. It's inscribed "To Ruth: A friend in need is a friend indeed" and seems to be signed "Varetta Dillard" and dated 1951. However, there are problems. First, it's a professionally posed photo (although the photographer's name is indistinct). Photo sessions aren't cheap and Varetta was really no one in 1951. Second, she never appeared with her own band (or, as far as we know, was ever the singer with one). Third, it looks nothing like her, although we've just been down that road. Unfortunately, the original of the photo (once owned by Paul Ressler) is no longer available and copies aren't all that clear. What we seem to see is Varetta's signature; but why would she sign over the head of the sax player when there was plenty of room to have signed to the right of his head? That signature seems to say :"Varett" and a "d" when it clears the sax player's head. There are also other words: "Gil" (or even "Lil" or "Li'l") in quotes, followed by what looks like Sax, '51, and Solid. On top of that, the 51 is written at an odd angle to the rest of the text; does it really say 51? I'm not sure what to make of this photo.]




Varetta Mamie Dillard was born on February 3, 1933 in Harlem. Right off the bat, there are problems with her name: there are some records as Mamie Varetta Dillard (or just Mamie Dillard). However, when she registered with Social Security, it was as Varetta Mamie Dillard.

She was the daughter of Willis Dillard and Fannie Spencer. The only things I know about them is that they married on December 28, 1931 and won dance contests. Aside from Varetta, they had a son, James, who was a year older. By the time of the 1950 census, Willis had died, leaving Fannie a widow.

Varetta had a congenital bone problem in her right leg, requiring multiple operations as a child just to enable her to walk. When she was 13, her mother had to plead with doctors not to amputate the leg. At appearances, she always wore long dresses to hide the scars from the operations.


Over the summer of 1951, she entered the Apollo Theater's Wednesday night amateur contest and won twice, singing "I'll Get Along Somehow" and sounding like her idol, Ruth Brown (she even learned to imitate the vocal "squeak" that Ruth used). On those Wednesday nights there were always record company executives in the audience and Lee Magid, an a&r man man with Savoy Records, saw her, was impressed, and got her a contract with Savoy.

Columnist Dave Hinckley interviewed Varetta in November 1989, for a small piece in the New York Daily News. At the time, she was working as a group sales clerk for Gray Line (a company that offered bus tours of New York City). She was a grandmother of three and "not active" in the music business. Here are some quotes from those interviews.


Sylvia [Vanderpool; of Mickey & Sylvia] and I and Edna McGriff all grew up together. Sylvia was the maid of honor when I got married. Her first records were a disaster.

I'm not a blues singer. I'm a blues ballad singer.  Big Mama Thornton, now she was a blues singer. Deep in your heart you know what you do, and that's not what I am. As long as a song is in a slow tempo with a backbeat, I can do it.

I had almost an operatic voice. But Lee Magid tried to give me things that crossed me over, and he stripped my voice.

I graduated from school with honors, but I knew nothing about show business.


Whether or not Lee Magid turned her in a direction in which she didn't want to go, she began recording for Savoy Records. On September 18, 1951, while still a senior at Morris High School (in the Bronx), Varetta had her first session, waxing "Love And Wine", "You Are Gone" (written by Varetta), "Please Come Back To Me", and "If You Can't Wait".


In October, Savoy released the pretty "Please Come Back To Me", backed with a common type of drinking song, "Love And Wine" (which just happened to have been written by Lee Magid). Already, Varetta displayed a powerful voice. "Please Come Back To Me" was favorably reviewed in the November 17, 1951 Cash Box, although they didn't give either side a rating:


The sparkling voice of Varetta Dillard is matched with an equally wonderful ballad on the first half. The result is a dynamic and heartful [sic] rendition that we feel can easily happen. The lower lid is a forceful blues number that Varetta again handles in fine style. Ops can't afford to miss the top one.


"Please Come Back To Me" was written by Michael Angelo Graham and Margaret Smith. There was a big article about them and the song in the December 15, 1951 Washington Afro-American; it mentioned Varetta once. Strangely, though, Graham's name doesn't appear on the label. (He'd later write the Moonglows' "In My Diary".)

The January 19, 1952 New York Age mentioned the record: "Mello-Tone Music shop [in the Bronx] plugging Morris High School senior Varetta Dillard's 'Please Come Back To Me.' It's a fast selling Savoy record."


A couple of days later, on January 22, Varetta had her next Savoy session: "I'm Lonesome", "Most Sincerely", "Hurry Up", and "Please Tell Me Why". "Please Tell Me Why" and "Hurry Up" were issued in February and reviewed in the February 2 Billboard:


Hurry Up (80): "Miss Dillard comes thru with a solid vocal on a fine jump blues item, with some help from the chorus and nice backing by the band."

Please Tell Me Why (77): "The chanter turns in a very appealing and stylized reading of a warm and attractive ballad, with some sweet sax work, and a good performance by the ork."


On March 21, 1952, Varetta almost had a Great Honor. In spite of having had only two records and no hits, she was chosen to be one of the entertainers at Alan Freed's "Moondog Coronation Ball", the first large-scale show he ever put on. (It would actually be very interesting to find out [although we never will] how she got included in that show, since few in the audience would ever have heard of her.) The other acts were Paul Williams and his Orchestra, the Dominoes, Tiny Grimes and his Rockin' Highlanders, and Danny Cobb (plus everyone's favorite: "many others"). Williams was onstage, playing for the sold-out crowd, when an additional 6000 disappointed fans literally crashed the show (breaking the doors of the Cleveland Arena). None of the other acts ever got to perform. [By the way, Carl Tancredi has been researching the event and most of what you know about it simply isn't true. The crowd had virtually no white attendees (if any at all) and there was no riot. Yes, a couple of entrance doors were broken, but that was the extent of it.]


Varetta was part of a short package tour with Hot Lips Page, Billy Wright, and the 5 Keys, beginning April 18, 1952. However, I could only find a single ad for it (at the Hippodrome, in Richmond Virginia, on April 22-23); Page was appearing in New Jersey on April 25.

But on May 6, Varetta was back in the Savoy studio recording "Love That Man", "I Cried And Cried", "Easy, Easy Baby", and "A Letter In Blues".

A second May 1952 session was held on the 24th: "I'm Yours", "Here In My Heart", "Goodbye, So Long And Bless You", and "Paper Heart Blues".


Strangely, Savoy released two Varetta Dillard records in May: "Easy, Easy Baby", backed with "A Letter In Blues" and "Here In My Heart", coupled with "I'm Yours".

Billboard reviewed the first of these in their May 31 edition:


Easy, Easy Baby (84) "The thrush socks over a mighty powerful vocal on this melodic, rhythmic blues item, over a solid ork backing. Gal's projection and feeling on this disk could make it a big one if promoted."

A Letter In Blues (76) "Varetta Dillard turns in another strong vocal, with a lot of persuasion on this moody, slow tempo blues."


They were right about "Easy, Easy Baby", which was her first chart hit, rising to #8 in its three-week run over the summer of 1952. "A Letter In Blues" is more of a standard R&B ballad, and I have to say that I like it better than the flip.


Cash Box gave "Here In My Heart" (and "I'm Yours") its Award O' The Week in their June 14, 1952 edition. (The honor was shared with Wini Brown's version). Both were R&B covers of the big Pop hit by Al Martino, Vic Damone, and Tony Bennett. Varetta's was really a Pop arrangement.


"I'm Yours" was a big Pop hit for both Don Cornell and Eddie Fisher (and is the same song that would be done by Nate Nelson & the Flamingos in 1955). I really don't like Varetta's oddball arrangement at all, although I'm sure that can be blamed on arranger Leroy Kirkland.


A June 28, 1952 ad for Harlem's Baby Grand has Varetta appearing along with Ben Smith and his Decca Recording Quintet. Strangely, the ad says that Varetta is "The Blue [sic] Rage Of The Middlewest". The June 28 New York Age had this: "Package of Melody: Dynamic Varetta Dillard's blues singing at the Baby Grand is a must on your entertainment calendar. The diminutive lass chirps, dances and wraps you up in her song. The Harlem hospital born singer got her start at the Harlem amateur hour ten years ago." Close; they meant "ten months ago".

In mid-July, Varetta appeared at Detroit's Flame Show Bar. After that, it was Sparrow's Beach, in Annapolis, Maryland.


Somehow she managed to fit in another Savoy session on July 18. This one was shared with Bob "H-Bomb" Ferguson (a Wynonie Harris sound-alike at this stage of his career). The four songs were: "Double Crossing Daddy" (both a solo version and one with H-Bomb), "Them There Eyes" (a Varetta solo), "Tortured Love" (a duet with H-Bomb), and "Work For My Baby" (an H-Bomb solo).


Later in July, Savoy issued "Them There Eyes", coupled with "You Are Gone". For the second time in a row, a Varetta Dillard record received Cash Box's Award O' The Week. They looked forward to the day when Varetta would cross over into the Pop field.

In September 1952, Varetta became part of a Gale Agency package tour built around Arthur Prysock. Put together by Ben DeCosta, it also starred Joan Shaw (DeCosta's wife), Peppermint Harris, and the Blues Express Orchestra. This is from my Joan Shaw article:


Now, Ben revved into high gear. The September 13 Cash Box noted: "Ben DeCosta has lined up a thirty day run of one-nighters with the package consisting of Arthur Prysock-Joan Shaw-Peppermint Harris-Varetta Dillard and Bill Hutchins with the Blues Express Orchestra." The September 20 edition clarified: "Ben DeCosta takes his big R and B package out from September 19 to October 28. The group is composed of Arthur Prysock (Decca), Joan Shaw (Coral), Peppermint Harris (Aladdin), Varetta Dillard (Savoy) and Bill '88' Hutchins Orchestra. The unit, booked by Gale, will play the Royal Theater, Baltimore, on the way south on September 26, and will do the Virginia Theater Circuit October 8 to 9." October 26 found the show at War Memorial Auditorium in Nashville.

On October 17, the show was at the Manhattan Casino in Tampa, Florida. The October 17 Tampa Bay Times said that it was Arthur Prysock's first outing as a single after having been with Buddy Johnson's Orchestra for eight years.

On November 4, the Prysock tour played the Sunset Terrace in Indianapolis. The November 29 Cash Box reported that the tour did well: "The Joan Shaw (Coral) - Arthur Prysock (Decca) package boosted the one-nighter biz so much that they return to the road February 23. Prysock is due on the west coast for club dates and two movie shorts."

My favorite columnist, Major Robinson (who'd print any sort of nonsense that press agents handed him), had this tripe in his December 11 Jet column: "Hottest feud in show business is between Varetta Dillard and Joan Shaw, both singers. While traveling together in a unit recently friends had to prevent a knockdown, dragout battle." Both Joan Shaw and Varetta Dillard have been mentioned; that's the only point of a press agent's release - what's said is immaterial, as is whether or not it's true.


It took until November 1 for Billboard to review "Them There Eyes". Possibly to make up for their tardiness, they printed the exact same review a week later:


Them There Eyes (82) "Varetta Dillard socks over the lyrics to this lively oldie, projecting the tune with a lot of spirit and excitement. Piece is a show-case for the thrush on her night club dates. A strong disk."

You Are Gone (75) "Material on this side is not up to the other but the singer sells it warmly."


I certainly agree with their assessments. "Them There Eyes" has a great arrangement and she handles it well. "You Are Gone" is a standard, but not exceptional, R&B ballad.


In November, Savoy released "Tortured Love", credited to "H-Bomb Ferguson with Varetta Dillard" (the flip was an H-Bomb solo). It was reviewed in the November 8 Billboard (77): "A solid blues item receives a powerful reading from Ferguson with the aid of a few cold words from Varetta Dillard, with the ork furnishing strong backing. H-Bomb's vocal should help this disk catch loot." However, even though her name is on the label, it's not a duet. He's singing the song to her, and it includes lyrics like "Varetta, won't you help me, Varetta". Her only lines are: "Is that what I'm doin' to you daddy?" and "Bye, bye, daddy".


Also in November, Savoy issued "I Cried And Cried", coupled with her solo version of "Double Crossing Daddy". These were reviewed in the November 11, 1952 Billboard:


I Cried And Cried (76) "Relaxed delivery and plenty of swigging [sic] movement mark Varetta's interpretation of this lament. An attractive side, that could rack up loot, tho not as strong as the thrush's previous wax. Rudy Toombs penned the tune."

Double Crossing Daddy (69) "The thrush gets as much as possible out of this blues tune; but the lyric is unexciting. However, it will get some spins."


I have to disagree with Billboard: I think that "Double Crossing Daddy" is the better song of the two. However, the version she recorded with H-Bomb Ferguson is better still. Never on a single, it was finally released on a 1986 H-Bomb Ferguson album.

On January 16, 1953, Varetta had a Savoy session in Detroit, backed up by local pianist/bandleader T.J. "Fingers" Fowler. I suppose she was appearing there, but papers were silent on that. The two songs were "Three Lies" and "Getting Ready For My Daddy" (which should have been titled "Gettin' Ready For My Daddy Tonight").

February 9 found her starting at the Cavackas Club, in Washington, D.C.

There was a little blurb about Varetta in the February 7 Indianapolis Recorder, titled "Veretta [sic] Dillard On Her Way To Top":


It was only a year ago that a little girl in Harlem used to pass by the "Tree Of Hope" and gaze at a familiar plaque signed by the late Bill (Bojangles) Robinson, king of the troupers.

Show people from all over the world make annual trips to this spot and make their wishes. They consider the Tree Of Hope as a good luck omen for the folk in the theatrical profession.

The little girl was Veretta [sic] Dillard who lived up around 147th Street and 7th Avenue in the sepia metropolis of the world, Harlem. Little Veretta [sic] dreamed of becoming a great singer. Her inspiration was Ruth Brown who had just hit the jack pot with a tune called "I'll Get Along Somehow."

Veretaa [sic] went to the Apollo theater and signed up for the famous Harlem Amature [sic] Night that did it.


This less-than-helpful piece was written by Dave Clark, who had his fingers in a lot of aspects of the entertainment scene in Chicago. It's really sad that he thought her worthy of being written about, but didn't bother to find out how to spell her name. I imagine that the last three words were intended to be a separate sentence, but obviously proofreading wasn't high on the list in those days. Note that the "little girl" was 18 at the time she won at the Apollo; she'd just turned 20 at the time of this blurb. Also, Ruth Brown's "I'll Get Along Somehow" was released about two years before Varetta first appeared at the Apollo.


In early February, Savoy released "Three Lies", backed with "Getting Ready For My Daddy". "Three Lies" was a cover of the song done by Bernice "Berni" Gooden & the Drifters (an Oscar McLollie group) on Leon Rene's Class label. It's a good song and they're both good versions.

The record was reviewed in the February 14, 1953 Billboard:


Three Lies (80) "Miss Dillard does a solid sales job in this strong reading of the weeper ballad. She's given good rhythmic support and the side shapes as a likely contender for loot in the field."

Getting Ready For My Daddy (78) "Another good warble by the vocalist. Effort features some gag effects which she delivers humorously. Should attract juke coin."


"Three Lies" also received Cash Box's Award O' The Week in their February 14 edition. Not only was Berni Gooden's original version not reviewed, it was never mentioned in the trades at all!


On February 20, Varetta began a week at the Regal Theater in Chicago. She shared the stage with Lloyd Price and the Earl Bostic Orchestra.

The February 28, 1953 Billboard had an Artist Biography section (some of which was pure fiction). What they wrote about Varetta is mostly true (but typing and stenography as hobbies???):


Birthplace: New York City, New York
Birthday: February 3
Hobbies: Singing, Typing, Stenography
Record Label: Savoy
Top Records: Easy-Easy Baby (Savoy); Them There Eyes (Savoy); I'm Yours (Savoy); Hurry Up (Savoy)
Theme Song: Gettin' Ready For My Daddy Tonight
Contact For Added Information: Lee Magid, 1650 Broadway, New York, N.Y.


The February 21 Billboard announced that the Gale Agency was putting together a tour, to run from March 7 through April 15, consisting of Larry Darnell, Wynonie Harris, Varetta Dillard, and the Frank Humphries Orchestra. I can only find a single ad for it (at the Douglass Theater in Macon Georgia on March 26). However, it's one of the strangest ads I've ever encountered: the only name mentioned was Varetta's, but the two photos were of Wynonie and Larry, both unidentified.


May 15, 1953 found Varetta back in the Savoy studios recording "Mercy, Mr. Percy" and the grammatically-challenged "No Kinda Good, No How". They were released later that month and reviewed in the June 6 Billboard:


Mercy, Mr. Percy (80) "Chirp pleads convincingly above a solid beat by the small ork. Repetitious phrase is catchy and is material that could serve for a hand-clap, gang-sing. Could earn a lot of loot."

No Kinda Good, No How (79) "Miss Dillard abuses her vocal chords unmercifully as she gives her all in an uninhibited shout of the rhythmic blues. Side should do fine on the boxes. Two good sides by the thrush."


"Mercy, Mr. Percy" (definitely not fated to be a theme song for women's lib) was a big hit for Varetta, peaking at #6 and remaining on the charts for 10 weeks over the summer of 1953. "No Kinda Good, No How", through which Varetta growls her way, has the interesting line, "You're like an airplane; no good on earth".

On June 4, Varetta opened at the Downbeat in Providence, Rhode Island for a week.

There was another Savoy recording session on July 1: "I Love You Just The Same", "I Love You", "I Only Had A Little" (a song that the Du Droppers would record on December 30), and "Don't Steal My Heart".

In July or August 1953, Varetta (as "Mamie Dillard") married Ronald Mack in Manhattan. (The August 27 Jet said they "just took the vows".) He was one of the writers of the Marquis' "Bohemian Daddy" and Ruth Brown's "Why Me". (However, he wasn't the Ronnie Mack who wrote the Chiffons' "He's So Fine". That one was born in 1940 and died in 1963; Varetta's husband was probably born in 1935 and died in 1995.)


In September 1953, Savoy issued "I Love You", paired with "I Love You Just The Same". They were reviewed in the September 12 Billboard:


I Love You (81) "Here's the oldie [written for the musical "Little Jessie James" in 1923], given a solid jump treatment by thrush Varetta Dillard. She sells it with fire over a solid backing. It looks like a hit and a coin-grabber."

I Love You Just The Same (78) "Varetta Dillard warbles a pop-style ballad here. She does a slick job, and will probably sell somewhat in the pop market as well as r.&b."


On October 5, 1953, she started at the Loop Lounge in Cleveland, with the Joe Thomas Combo. From there, it was a week at the Apollo Theater, starting on October 16. Others on the bill were Wynonie Harris, the 3 Chocolateers, Bunny Briggs, and Frank "Fat Man" Humphries' Band.

Varetta's next Savoy session was held on November 4, 1953. Unusually, there were five songs recorded: "I Ain't Gonna Tell", "Betcha, Mr. Fletcher", "(That's The Way) My Mind Is Working", "Rocks In Your Head", and "Stringin' Along".


Usually, company ads tout current releases as tremendous hits, regardless of whether anyone's actually buying them. However, the November 14 Billboard had a Savoy ad that has to be the most optimistic record company advertisement I've ever seen: "Coming Soon! A smash hit by Varetta Dillard".


"I Ain't Gonna' Tell" and "(That's The Way) My Mind Is Working" were issued later in November and were reviewed in the November 28, 1953 Billboard:


I Ain't Gonna Tell (82) "Varetta Dillard has a strong hunk of material here and it could break out quickly. Tune is in the rhumba blues tradition, and Varetta sings it with a lot of feeling and drive over a wild and swinging ork backing. This one could be another 'Mercy, Mr. Percy' for the thrush."

My Mind Is Working (80) "The chantress turns another strong vocal here, this time on a medium tempo effort, and once again about the thrush's troubles of the heart and the pocketbook. Side goes, and it, too, should grab action and juke coin."


"(That's The Way) My Mind Is Working" (per the label) wasn't a particularly good title for the song. It was reviewed as "My Mind Is Working", but advertised by Savoy as "That's The Way". It should have been titled "That's The Way My Mind Is Working"; end of problems.


On November 30, Varetta was at the Hippodrome Theater in Richmond, Virginia. Also on the bill was Dusty Fletcher, Gene Ammons, and Jackie Davis.



The February 6, 1954 Billboard said that Varetta was scheduled to appear at the Royal Peacock in Atlanta, but didn't give any dates. On February 29, she was at Sports Towne, in Buffalo, New York.



April 30 found her at the Howard Theater (Washington, D.C.) along with the Dominoes, and Pigmeat Markham.


On July 4, Varetta played Patrylow's Grove Park in Kenilworth, New Jersey along with Roy Hamilton, Luther Bond & the Emeralds, the Dreams, the Orioles, Big Maybelle, Larry Darnell, Bullmoose Jackson, the El Tempos, Joe Liggins, Nappy Brown, the Orchids, and the 4 Bells.


Another Savoy session: on August 20, 1954, she recorded two songs: "Send Me Some Money" and "Love". These were released in September.


On September 5, Varetta appeared at a Labor Day show with Amos Milburn, B.B. King, Bull Moose Jackson, Choker Campbell, Annie Laurie, and Stick McGhee. Held at the Auditorium in Atlanta, the show began at 12:01 AM on Sunday and ran until 4 in the morning.

"Send Me Some Money" was reviewed in the September 25, 1954 Billboard:


Send Me Some Money (80) "Varetta Dillard, who has been away from wax for a long time [it had been almost a year], returns with a solid rendition of an exciting new rhumba blues. The thrush sells it with feeling, and the backing is good. A good side that could break thru."

Love (77) "A weeper ballad receives a warm vocal from the thrush, as she tells how love has broken her heart. Listenable disk, but the flip is stronger."


This is the second time Billboard has used the term "rhumba blues" in reviewing one of Varetta's records. I have no idea what the term meant to them, since there's no hint of any Latin flavor in either side.


From November 15-21, Varetta ("Juke Box Queen Of The Blues") was at the Ebony Lounge in Cleveland, along with several acts I never heard of.

The Big Time: Varetta was mentioned in Walter Winchell's December 20 syndicated column: "Songstress Varetta Dillard (Mrs. Ronald Mack) will be listed on the Stork Exchange." This is a cute way of saying she's pregnant.

Pregnant or not (and she was about eight months at this point), Varetta became part of Alan Freed's first big New York show (the Rock 'N' Roll Jubilee Ball), held at the St. Nicholas Arena on West 66 Street in Manhattan on January 14-15. Also appearing were the Harptones, Clyde McPhatter & the Drifters, Fats Domino, Joe Turner, the Clovers, the Moonglows, the Moonlighters (Harvey Fuqua and Bobby Lester), Danny Overbea, Ruth Brown, Dakota Staton, the Buddy Johnson Orchestra (with Ella Johnson and Nolan Lewis), Charles Brown, and Red Prysock.


On January 24, 1955, she was rushed into the Savoy studios to record a couple of songs. One of them was "So Many Ways", a tune that was pretty standard for her (and one I've always liked). However, the other was destined to be another hit: "Johnny Has Gone". A month before, R&B superstar Johnny Ace had lost his life playing with a gun. Now, the floodgates would open (with, says my cynical mind, the smell of lots of money to be made). "Johnny Has Gone" was written and sung to emulate Ace's style. Both tunes were released by the end of January.


Bob Rolontz's column in the February 5, Billboard said: "… to further enhance the growing Johnny Ace legend, Aladdin Records has released a new tune titled 'Johnny Ace's Last Letter' with Johnny Fuller. [It was recorded for, and simultaneously released on, Rhythm Records in Berkeley, California]. Varetta Dillard has cut a Johnny Ace eulogy on Savoy. There will probably be many more records on the same theme, but Savoy and Aladdin are first."

These are the Johnny Ace tribute records that I know about, in no particular order:


Johnny Ace's Last Letter - Johnny Fuller - Rhythm 1782 and Aladdin 3278
Johnny Ace's Last Letter - Frankie Ervin (Johnny Moore's Blazers) - Hollywood 1031
Johnny Has Gone - Varetta Dillard - Savoy 1153
Johnny Has Gone - Patti Jerome - Josie 774
Johnny Has Gone - Jackie Rue & the 5 Wings - King 4778
Johnny's Still Singing - Jackie Rue & the 5 Wings - King 4778
Why, Johnny, Why? - Linda Hayes (Johnny Moore's Blazers) - Hollywood 1031
In Memory (A Tribute To Johnny Ace) - Marie Adams - Peacock 1649
Salute To Johnny Ace - Rovers - Music City 780


When she recorded "Johnny Has Gone", Varetta had a bad head cold (her voice is a lot lower than usual). The February 12 Billboard said: "Savoy Records' Varetta Dillard is cancelling all dates for the next eight weeks; she is expecting a baby in March." They were close; her daughter, Gina Mack, was born on February 19 in Manhattan.

"Johnny Has Gone" was reviewed twice in Billboard. The first was a "Spotlight" review on February 5: "Here's the first in what may well turn out to be a series of wax tributes to the late Johnny Ace. The canary warmly sings the clever special lyrics written to include the titles of Ace's old hits. The melody is familiar. A great performance by Miss Dillard, plus the sales-sentiment inspired by the recent Ace tragedy should put this one over big."

The actual review was in the February, 1955 12 Billboard. They gave "Johnny Has Gone" an 85, but said nothing more about it, referring the reader back to the Spotlight review of the week before. "So Many Ways" was rated a 79: "Varetta Dillard turns in a solid reading of this rhythmic opus, but the lyrics are such that it will not be played by most jockeys. Boxes will use it as a coin-grabber." They're trying to say, in their own impenetrable way, that the lyrics are somewhat suggestive; DJs would hesitate to play it over the air, but it would do well in jukeboxes.


Also on February 12, Cash Box gave both "Johnny Has Gone" and "Johnny Ace's Last Letter" its Award O' The Week.


A week later (February 19), Billboard singled out "Johnny Has Gone" as a Best Buy: "Varetta Dillard's reminiscence of Johnny Ace and his songs has taken off with formidable speed. Eastern sources, in particular New York, Philadelphia, and Baltimore, have been unusually enthusiastic over sales in their areas. Reports from Cleveland and Durham also indicated spreading acceptance."

[As long as they used the word, I have to ask if anyone knows why "formidable" is now being pronounced "for-MID-able", instead of "FOR-mid-able", the way I've always said it and have always heard it said in America. My 1994 American Heritage dictionary only gives the latter pronunciation, not even listing the former as an alternative. I suppose that "for-MID-able" is a British usage, but why has America switched to it all of a sudden? These things bother me; I really have to get out more.]

"Johnny Has Gone" was Varetta's last national hit, rising to #6 over a seven-week period. In Cash Box's annual poll (December 3, 1955), the song came in as the #7 Best R&B Record Of 1955. Ironically, Johnny Ace's "Pledging My Love" was #1. (Numbers 2-6 were "Ain't It A Shame", "Earth Angel", "My Babe", "Hearts Of Stone", and "I've Got A Woman".) Varetta herself was ranked the third Best R&B Female Vocalist Of 1955, right behind Ruth Brown and Dinah Washington.


Pregnancy over, Varetta hit the road again, appearing on a George Woods show at the Metropolitan Opera House (the "Met") in Philadelphia on April 29. It featured the Buddy Johnson Orchestra (with Ella Johnson and Nolan Lewis), Little Walter, the Hearts (Baton), the Roamers, Sonny Gordon & the Angels, Gene & Eunice, and Crickets.


A few days later (May 3), there was another Savoy session: "You're The Answer To My Prayer", "I'll Never Forget You", "Promise Mr. Thomas", and "I Can't Stop Now". On "You're The Answer To My Prayer", she was backed up by the Roamers. It, and "Promise Mr. Thomas" (which Savoy hoped with be as big as "Mercy, Mr. Percy") were released later in May.

"You're The Answer To My Prayer" was in the Billboard Review Spotlight on May 21: "The thrush sings out with rich-voiced intensity and plenty of feeling on a moving ballad. She scored recently on the charts with 'Johnny Has Gone' and this one may prove even a bigger coin-draw." (The Roamers do a nice backing job on this. They're a welcome relief from the Dread Chorus; but get the earplugs ready, it's coming.)


The actual ratings were given the following week (May 28). "You're The Answer To My Prayer" received a stratospheric 87 (no review; readers were referred back to the prior week's Spotlight listing). Remember that ratings were based on things like how good the record company would be at promoting the record, the past performance of the record company, and the past performance of the artist. And, a small part of the rating was devoted to what the reviewer actually thought of the song and the singer. It was all about sales potential.

"Promise Mr. Thomas" received an 80: "A change of pace from the flip, this side is a rollicking fast-moving item. Miss Dillard's fine vocal is strongly supported by a swell arrangement. Merits strong juke box play." "Swell"? Isn't that dangerously close to real English?


On May 27, Varetta was part of the show at the Montauk Theater in Passaic, New Jersey. It also featured the Nutmegs, the Harptones, Little Esther, and Stick McGhee.

"You're The Answer To My Prayer" was called a Best Buy in the June 4, 1955 Billboard: "Available only a little more than two weeks, this disk is now being reported a good seller in widely scattered areas. Best reports came this week from Atlanta, Durham, Nashville, Cleveland, Pittsburgh, Buffalo, and Philadelphia." One of her best, but it was never a national chart hit.


On June 24, she was part of George Woods "Rock 'N' Roll Show No. 2" at the Philadelphia Arena. It was, the ad proclaimed, "The Greatest Show Ever". Y'know, considering the cast, they weren't far off: Bill Haley & the Comets, Buddy Johnson (with Ella Johnson and Nolan Lewis), Jimmy Scott, the Cardinals, Gloria Mann, Ravens, the Nutmegs, the 4 Fellows, and Neil Lewis (whom, I must admit, I never heard of, but who was a bandleader that made some mambo records on Gee).

August 4-6 found Varetta at the Club Trinidad in Cleveland.


Sometime in August 1955, Savoy issued "I'll Never Forget You", backed with "I Can't Stop Now". They were reviewed in the September 17, Billboard:


I'll Never Forget You (76) "Warm, sweet double-track piping by Varetta Dillard. The ballad has a pretty melody and nice lyric imagery."

I Can't Stop Now (75) "The lark thrushes neatly with attractive, clean-cut phrasing on a swingy-paced rhythm tune."


See what you can learn from research: I never knew "thrush" could be a verb. The phrase "double-track piping" means that she overdubbed her own voice.


Varetta appeared at the Sportsman's Civic Club, in Petersburg, Virginia, on October 9, 1955. On October 21, she began a week at the Apollo Theater, along with Joe Loco and his mambo orchestra, the Platters, dancers Cuban Pete & Millie, and comedian Crackshot Hackley.

And that was it for Savoy. After three years and three national hits they parted company. My opinion is that either they were too quick to give up on her or she was too quick to give up on them.

She then signed with RCA Victor's Groove subsidiary. This was in the January 14, 1956 Billboard: "Many of us have missed the enchanting voice and rhythms of Varetta Dillard. We'll all be hearing her shortly, for she becomes a Groove Records artist as of January 17. She will cut her first sides for that label on that date. The thrush, a top talent acquisition in the r.&b. field, proved her power on the Savoy label with such hits as 'Johnny Is Gone,' 'Mercy Mr. Percy,' 'Answer To My Prayer,' etc."

And, in truth, she did have her first Groove session on January 17, 1956: "Cherry Blossom", "Mama Don't Want (What Poppa Don't Want)", "Darling, Listen To The Words Of This Song", and "If You Want To Be My Baby". On "Cherry Blossom" and "Darling, Listen To The Words Of This Song" (a cover of the Ruth McFadden Old Town recording), she was backed up by the 4 Students. However, it's unknown who they actually were (the RCA files were silent); it was an in-house name used by Groove for both the Cues and the 4 Pals, but it could just as well have been some other group. (Again, be thankful it isn't the Dread Chorus.)

Note that Ruth McFadden's "Darling, Listen To The Words Of This Song" credits Brantley, Dixon, and [Alan] Freed. However, Varetta's Groove label only had "Julius Dixon - Johnnie Brantley". Wonder why.

"Darling, Listen To The Words Of This Song", backed with the raucous "Mama Don't Want (What Poppa Don't Want)" were issued later that month.

The February 4, 1956 Billboard had an article titled "Thrush Gets Groove Push"


Groove Records is inaugurating a big promotion push on behalf of Varetta Dillard, thrush who was recently pacted by the diskery. Ray Clark, manager for Groove, got the drive underway this week [the press release was dated January 28] so as to time the promotion with the release of the chanter's first Groove disk.

Campaign includes a heavy ad schedule, portraits of Varetta on deejay labels, personal long-distance phone calls by the singer to deejays - all supplemented with notes and advance pressings, spot announcements and open-end interviews leading into spins of her disks. An extensive personal appearance tour has also been set up covering such key markets as Baltimore, Washington, Philadelphia, and Boston.


I'm surprised that they failed to mention the $20 bills that accompanied many of the deejay copies. You can see the photo of Varetta on the label of "Darling, Listen To The Words Of This Song".


That tune was singled out as one of Billboard's Best Buys in their February 4 edition: "This is the thrush's first Groove release and she belts out the attractive ballad with style and heart, plus a few extra vocal gimmicks for added impact. The gal has had some big ones in the past, and this platter could put back on the charts." In spite of everything, the record was never rated in either Billboard or Cash Box.

"Groove's artists and repertoire chief, Bob Rolontz" said the February 11 Billboard, "is out on a two-week promotion and talent scouting jaunt between here and Chicago. The label is pulling out all the stops to break thru with its first release by that grand gal, Varetta Dillard."


In addition to all this, Groove issued a special "Open-End Interview with Varetta Dillard" on a single-sided disk. Says Victor Pearlin: "The 'Interview' 45 is one of those ones where the DJ reads from a list of questions (which I obviously don't have) and Varetta 'answers' each one. They do not 'play through', so you have to lift the stylus and set it at the beginning of each 'answer'. I haven't played it in a LOOONG time, but I seem to recall it as complete fluff, as you would expect when a record company is looking for air play."

Nothing worked; the record never became a hit. Varetta was back in the studio on March 29 to lay down two more tracks: "That Old Feeling" (a popular oldie from 1937) and "I'm Gonna Tell My Daddy On You" (which was cut down to "I'm Gonna Tell My Daddy" when it was released). Once again the 4 Students did backup work, but this time we know their names: Ollie Jones, Joseph Smalls, Jimmy Breedlove, Abel DeCosta, and Luther Dixon - the Cues.

On April 1, 1956, Varetta was part of the Rock 'N Roll Revue, a touring show playing at the Capitol Theater in Passaic, New Jersey. Others on the bill were Gloria Mann, the Sensations, the Heartbeats, Billy Bland, Al Savage, and Abner Keynor & the Keynotes. The MC was DJ Ramon Bruce, who brought the Ramon Bruce 14-piece all-star Rock and Roll Orchestra. (And, as I've said before, the term "all-star" generally has no meaning whatever.)


Groove issued "I'm Gonna Tell My Daddy" and "Cherry Blossom" in April 1956. It was Cash Box's Sleeper Of The Week in their April 28 edition. Billboard agreed, reviewing the sides in its April 28 edition:


Cherry Blossom (80) "Varetta Dillard chants this ballad in fine style. Side has feeling and is well-recorded. Could take off."

Gonna Tell My Daddy (78) "Watch this one. Varetta Dillard socks it out with a rocking, powerful beat; and it has a better-than-usual lyric."


But don't spend too much time watching; nothing ever happened with either side.


On May 10, Varetta appeared, for a week, at the Palace Theater in Akron along with the Rock 'N Roll Revue. By this time, the cast was Lillian Briggs, Cathy Carr, the 4 Coins, the Rover Boys, Screamin' Jay Hawkins, Bobby Lewis, and the Phil Palumbo Orchestra. MC was WCUE DJ Bobby Ancell. Thus, in little more than a month, the entire cast of the Rock 'N Roll Revue, except for Varetta, had changed. She sang: "I Love You", "Darling, Listen To The Words Of This Song", and "Mama Don't Want (What Poppa Don't Want)". (Actually, the write-up in the May 11 Akron Beacon-Journal mangled it to "Mama Doesn't Need Anything But Papa"! They also had this odd sentence: "Screamin' Jay Hawkins opens the show with 'Kokomo' and 'The Only One I Love.' The nickname is most fitting as he runs around the stage while he sings." I'm not sure how they managed to equate running and screaming. Of course, if he kept tripping over things while he ran….)

Undeterred by her lack of success, Groove brought her back to the studio on June 26 to record another four songs: "Got You On My Mind", "Skinny Jimmy", "See See Rider Blues", and "I Can't Help Myself". All, except "See See Rider Blues" have a group. (It's not up to the quality of the 4 Students, but still better than the Dread Chorus.) Note that "I Can't Help Myself", an Otis Blackwell tune, would be recorded by the Kool Gents as ("I Just Can't Help Myself") within a couple of weeks and "Got You On My Mind" had been done by Big John Greer back in 1952.


In July, Groove released "Got You On My Mind", backed with "Skinny Jimmy".


From July 13-15, the Tippin Inn (Berlin, New Jersey) featured all your favorites: the "Gay Hawks", "Veretta Dillard", "Little Ester", and "Solomon Berk", presented by DJ "Kay Williams" [sic to the point of sick - which I assume their proofreader was that day].


On July 20-21, Varetta was part of the Rhythm And Blues Jamboree at the Middlesex Theater in Middletown, Connecticut. Also on the bill were Charlie & Ray, the 5 Satins, the Mint Juleps, the Ballads, and the Teen Rocker Band. (I assume that the Ballads were the "Broke" group on Franwil; they were from Connecticut.) On July 23, it was Palisades Park (across the Hudson River from New York City), as part of a Murray Kaufman show that featured Mary Small and the Moonglows.

"Got You On My Mind" and "Skinny Jimmy" were reviewed in the July 21, 1956 Billboard:


Got You On My Mind (80) "Each of Miss Dillard's recent releases seems to be stronger than the last, and this is probably her most potent offering yet on the Groove label. A powerful, blues-touched ballad, it makes a good vehicle for her rich voice. She could break into the big money with this."

Skinny Jimmy (75) "In semi-humorous vein, the singer explains her attraction to Jimmy. It's cute and Varetta Dillard puts a lot into it. The strength is on the flip, however."


On August 16, Varetta was at Carr's Beach (Annapolis, Maryland) with DJ Bill Cook's "Nite Of Stars". Along with Varetta, you could see, Buddy Johnson's Orchestra (with Ella Johnson and Floyd Ryland), Lavern Baker, Clyde McPhatter, the Cleftones, Big Maybelle, the Sensations, Jimmy Cavello & the Houserockers, and Jo-Ann Campbell.

At another Groove session, on August 27, 1956, Varetta recorded a single song: "I Miss You Jimmy", a tribute to mark the first anniversary of the death of actor James Dean. (In a similar vein, the 4 Tunes would release "The Ballad Of James Dean" on Jubilee.)


I've read that the chorus behind Varetta on this was the El Venos, but it's not. Leon Daniels, of the El Venos, told me that they "watched Varetta Dillard record I Miss You Jimmy". They were there when she was recording it, but weren't on it. In truth, it's the Dread Chorus, needed because the song was to be aimed at white audiences (in other words it was cloying, treacly, and saccharine). The song, coupled with "If You Want To Be My Baby" (typical Rock 'N' Roll fare), was issued in the first week of September.

The September 8 Billboard had this to say:


The rhythm and blues scene ordinarily is a happy one, but this week it showed signs of donning black crepe for James Dean along with the rest of the industry. Groove Records came thru with the first tribute to the late actor: Varetta Dillard intoning "I Miss You, Jimmy." Tradesters recalled that one of Miss Dillard's big hits was also a tribute - "Johnny Is Gone" - referring in that case to Johnny Ace. More dirges to Dean are reported under way from other r.&b. manufacturers. Any a&r men currently seen in a state of acute melancholia can be safely predicted to have a Dean disk under wraps.


"I Miss You Jimmy" was a Billboard Spotlight song in their September 8 issue. They said: "Chick takes what could be the Jimmy Dean fan cult theme and gives it a mellow reading that recalls her smash 'Johnny's Gone' [sic]. It's likely to make the transition to the pop field, too." Other than that, the record wasn't reviewed and sank without a trace.


Another one-song Groove session was held on October 23, 1956. The Nitecaps (uncredited) backed her on "One More Time". That, and "I Can't Help Myself" were released in November. "One More Time" was more in the R&B vein (and features the old squeak in her voice). "I Can't Help Myself", as stated before, has an unknown group behind her. They were reviewed in the December 8 Billboard.


One More Time (75) "Thrush turns out another solid bit of rhythm chanting, which should spark considerable interest at counters catering to this field. Similar good jock fare."

I Can't Help Myself (73) "Similar projection on slower beat. Good, but not quite up to the flip."


After this, RCA retired Groove Records, with most of their R&B acts being switched over to their Vik subsidiary. However, some (including Varetta and Frankie Brunson) were moved up to RCA itself. At this point, Varetta was given "typical teenage" material, rather than R&B. The songs are full of the Dread Chorus (except for a couple with the Cookies).

Her first RCA session was held on March 4, 1957: "Pray For Me Mother", "That's Why I Cry", "Give Me The Right", and "Leave A Happy Fool Alone". They all have the Dread Chorus, consisting of Jala Divigart, Miriam Workman, Elise Bretton, Lou Hurst, Harry Clark, and Roland Birdsall.


RCA released "Leave A Happy Fool Alone" and "Pray For Me Mother" later in March. While "Leave A Happy Fool Alone" isn't too bad, "Pray For Me Mother" is real teenage Rock 'N Roll sludge, a complete waste of her talent.

They were reviewed in the April 6 Cash Box (the actual rating was cut off in the online copy):


Leave A Happy Fool Alone: "Varetta Dillard makes her first Victor waxing a strong one as she belts out a swinging rock and roll ditty that should have the happy set jumping. Catchy side for the teenage market."

Pray For Me Mother: "This half displays the versatile lark on an emotional love song which she chants dramatically. Set to a good fish beat." [No longer a common term, the "Fish" was a really slow hold-your-partner "dance", characterized by almost no movement whatever.]


They dragged the same six Dread Chorus singers back for Varetta's next RCA session, held on April 17, 1957: "Give Me The Right", "Time Was", "That's Why I Cry" (with no chorus), and "I Got A Lot Of Love".


RCA released "Time Was" and "I Got A Lot Of Love" in May; they were reviewed in the June 3 Billboard.


Time Was (75) "An impressive vocal treatment of the haunting standard, sparked by an insistent rock and roll tempo. Jockey exposure might pay off with surprising sales - r&b and pop." [I agree: any sales at all would be surprising.]

I Got A Lot Of Love (73) "Thrush sells a rhythm tune with convincing showmanship and a rockin' beat. Has spin potential in both pop and r&b markets."


"Time Was" is typical teenage angst fare; the flip isn't too bad. Actually, "Time Was" went back to at least 1941, when it was recorded by many artists (including Bob Eberly and Helen O'Connell, singing with Jimmy Dorsey's Orchestra). It featured English lyrics to a Spanish song called "Duerme" (he/she sleeps) and doesn't sound so childish in the older versions.

There was another RCA session on August 20, 1957: "Pennies From Heaven", "Undecided", and "The Night Is Never Long Enough". This time, the Dread Chorus consisted of Jala Divigart, Bettye MacCormack, Marsha Nell, Lou Hurst, Jim Stover, and Roland Birdsall.


Varetta, whom we haven't seen appear anywhere in over a year, was back at the Apollo the week of October 4, 1957. Also on the bill were the Del Vikings, Earl Bostic, Slim Gaillard, the Mellokings, the Tune Drops, and the Reuben Phillips Band.


Probably to coincide with this appearance, RCA released "That's Why I Cry", backed with "Undecided". I like "That's Why I Cry", but "Undecided" is really hard to listen to. They were reviewed in the October 19 Cash Box:


That's Why I Cry (B) "Varetta Dillard belts from the heels as she wails an exciting blues rocker that moves. Potent rhythm item that could also make noise in the R&B field." [While this page had reviews for songs by Cornel Gunter and Chuck Berry, most of the songs were Pop.]

Undecided (C+) "The lark fashions a top drawer standard in today's idiom." [If I were deciding whether to buy this for my jukeboxes, I wouldn't have a clue what they really thought about it.]


On October 26, Varetta, the Jive Bombers, and Jimmy Randolph (star of "Carmen Jones" on Broadway) were guests on the first airing of Joe Bostic's "Harlem Showcase" program on WATV (Channel 13 in New York, in the days before it became a PBS station). Amazingly, the show was broadcast at 9:00 PM (prime time).


Varetta had an RCA session on December 11, 1957, produced by Leiber & Stoller: "Star Of Fortune", "The Rules Of Love", "Falling", and "Old Fashioned". On these, she was backed up by the Cookies (Margie Hendrix, Ethel McCrea, and Dorothy Jones) and the orchestra of Howard Biggs (who had once been the pianist/arranger for the Ravens). RCA wasn't happy with the results and the same personnel were brought back on December 20 to record the same four songs again. When the dust had settled, the first recording of "Star Of Fortune" was paired with the second recording of "The Rules Of Love" for a January 1958 release. (Neither version of the other two songs was deemed good enough for release.)

Cash Box reviewed the disc on January 25, 1958 (with a lot of clumsy wording):


Varetta Dillard digs her teeth into a stirring piece of material, "Star Of Fortune", and swings it out to an exceptionally strong arrangement, choral and instrumental assist. In the role of the choral backing is the talented team, The Cookies, and handling the ork assignment is Howard Biggs. This is the first release by Leiber and Stoller, who were brought into RCA Victor to aim the sights at that current pop buyer. Miss Dillard, who has had a long up and down career has emerged here, we believe, with her best etching to date. An exciting, moving wax that is definite pop - r&r potential. The flip, "The Rules Of Love", is a tenderly done slow beat ballad that comes off an ok side. However, for the big action we look to "Star Of Fortune".


On February 7, Varetta began a week at the Howard Theater in Washington, D.C. Also on the bill were Lee Allen, Dee Ervin & the Pastels, the Dells, Robert & Johnny, the [3] Playmates, and the Choker Campbell Orchestra.

The next RCA session took place on May 29, 1958: "Honey", "What'll I Do", "Just Multiply", and "The Square Dance Rock". This time, the Dread Chorus consisted of: Eugene Lowell, Herbert Davidson, Earl Rogers, Robert Bollinger, Miriam Workman, and Barbara Nelson.

"Honey" was the same song as (but light-years away from) the Ravens' first 1946 release. "What'll I Do", the old Irving Berlin tune, has minimal intrusion by the Dread Chorus and isn't the typical stuff she was recording for RCA (although "Just Multiply" was). The less said about "The Square Dance Rock", the better.


RCA released "What'll I Do", paired with "Just Multiply", in June. They were reviewed in the July 7, 1958 Billboard:


What'll I Do (78) "The Berlin standard receives a warm thrushing job from the chick over listenable ork backing. Both sides are sold strongly by the singer, and both have a chance."

Just Multiply (73) "Good performance by the thrush on a listenable wax ditty in cha-cha tempo. Chantress is backed by a large chorus. Good wax with a chance."


The disc was also reviewed in the July 13 San Francisco Examiner (it's always good to see what non-trade reviews were like):


Former rock 'n' roll singer Varetta Dillard changes her style to produce one of the finest modern adaptations of an old standard to date. Her touching vocal on "What'll I Do" will really catch attention. "Just Multiply" is a happy item that should multiply Miss Dillard's teen-age following while "What'll I Do" will enjoy a big sale in the adult market.


And that was it for RCA. After two years and ten releases (including Groove), Varetta had had no hits at all. Also, in spite of the hype at the beginning (how Groove was going to build a whole campaign around her), she didn't seem to make all that many appearances in the two-year period.

Billboard had an article about Herb Abramson in its December 15, 1958 edition. Abramson had been one of the original guiding lights of Atlantic Records, and, most recently, head of Atlantic's Atco division. Now, he'd started his own company, Triumph Records:


Talent signed for Triumph includes singer Tony Middleton; the Triumphs, a new Washington group; Varetta Dillard; Solomon Burke; rockabilly Hilly Crystal [sic; should be Kristal] and the Majors, who had recorded for Atco and Jubilee [this would have been at least some of the Pearls].

Abramson has been in the disk business 14 years. Prior to his Atlantic affiliation, he was a&r chief of National Records, in which capacity he brought to the label such artists as Billy Eckstine, Ames Brothers, Toni Arden, the Ravens, Dusty Fletcher ("Open The Door, Richard") and others. More recently, on Atco, such hits as "Yakety Yak," "Searchin'," and "Splish Splash" were produced.

Abramson stated that Triumph Records will have its own studios, and will be equipped for on location multi-channel stereo recording.


Varetta had a session for Triumph on February 2, 1959. The two known sides were "Scorched" (which Varetta had written) and "Good Gravy Baby", released in June. (And, for a change, I like both sides.) In the interim, she'd recorded "(Twee-Twee-Twee) The Lovin' Bird" on March 23 (it has a nice flute).

The record was reviewed in the June 20, 1959 Cash Box:


Good Gravy Baby (B+) "Dynamic talent is an R&B-styled delight on the upbeat blueser. Top-notch rock-blues combo work goes along with lark's great work. Could make the grade."

Scorched (B) "'Scorched' in love says the performer in another fine stint on the uptempo. Gal can sing!"


But, in spite of good reviews and (in my opinion) two good songs, we don't hear of Varetta Dillard again for another year, by which time she was recording for M-G-M's Cub subsidiary. (Or maybe not; hang on a bit.)


On May 16, 1960, she recorded four songs at Cub's New York studios: "I Know I'm Good For You", "Teaser", "Wondering Where You Are", and "Good To Me". All have the Dread Chorus and several thousand violins. The first two were issued in late August and reviewed in the September 9 Billboard:


Teaser (3 stars) "A solid rocker, with the gal handling the vocal in exuberant style, against fancy fiddle and chorus backing. Good arrangement, and a good return to disks for the gal, after a considerable absence."

I Know I'm Good For You (3 stars) "A slow ballad done in straight style with nary a trace of the rock. Pleasant vocalizing stint, with the flip holding more interest."


Remember that I doubted that Varetta actually signed with Cub (and you should; it was only a couple of paragraphs ago). Here's why. There was a blurb in the October 22, 1960 Cash Box titled "Gale Pacts Savannah Churchill":


Gale Records, the indie disk producing firm, has signed thrush Savannah Churchill to a term recording pact. First outing will be a new version of her years-back success, "Time Out For Tears." Artists cutting under the aegis of Gale include Jimmy Jones, Jim Lowe, Robert Merrill, The Satins, Varetta Dillard and others. Production staff consists of Otis Blackwell, "Goldie" Goldmark, Al Stanton, and Eddie White.


So, it's possible she never signed with Cub at all, only recording for Moe Gale's production company (using Cub's studios). It's nice to know that she could have shared a recording session with opera singer Robert Merrill.

Her next session was held at the Cub studios on October 26, 1960: "Mercy Mister Percy" (a re-recording of her hit with, mercifully, a restrained Dread Chorus), "A Little Bitty Tear" (also with the chorus), and "You Don't Know What You're Missing" (with no chorus).


Cub released "A Little Bitty Tear" in November. (It was recorded four months before Burl Ives' well-known version. The arrangement is totally different from his, and is pretty good. This time, she sounds like a Performer, rather than just a singer.) Backed with her re-cut "Mercy, Mr. Percy", the disc was reviewed in the January 21, 1961 Cash Box:


A Little Bitty Tear (B) "Pro lark makes a fine R&B-styled rhythm piece out of the amiable country tune [that seems to have been first recorded by Ray Sanders]. Combo-femme chorus backing is infectious."

Mercy, Mr. Percy (B) "More bright doings by the performer and accompaniment. Two well-done jumpers."


Another session on March 7, 1961, once again held at the Cub studios: "I Don't Know What It Is But I Like It", "What Can I Say", "You Better Come Home" (a cover of the Russell Byrd release on Wand), and "Hey Sweet Love". All have a chorus.


Cub released "You Better Come Home" and "I Don't Know What It Is But I Like It" in March 1961. It was a Cash Box Pick Of The Week in the March 25 edition and they were reviewed in the March 20 Billboard:


You Better Come Home (4 stars) "Interesting arrangement and strong rhythm set the scene for this hard-sell vocal by the thrush. Tune on a novelty kick tells the guy to keep away unless he's straight."

I Don't Know What It Is But I Like It (4 stars) "Swinging side here punches home an intriguing lyric. Another fine performance."


The August 14, 1961 Billboard reported that "You Better Come Home" was #9 in the Philippines. The September 23 Cash Box said it was #6 in Chile.

Her last session for Gale/Cub was held on July 11, 1961: "Whole Lot Of Lip", "Positive Love", and "You Ain't Foolin' Nobody".


The first two have a chorus; but "You Ain't Foolin' Nobody" has an unidentified man singing a duet with Varetta. (The result is kind of like Brook Benton & Dinah Washington.) That voice probably belongs to Otis Blackwell, since he was the a&r man on the session. (Also, it's not a nondescript Dread Chorus voice.) None of these was ever released, but "You Ain't Foolin' Nobody" should have been.


It's been a long time since I could report a Varetta Dillard appearance. She was at the Club Baby Grand, in Wilmington, Delaware, sometime in mid-October 1961, probably for a week.


An interesting recording was "Say What?" by Eddie Jones & the Cyclones, on Festival, from October 1961. The song was written by Varetta, husband Ronald Mack, and Howard Biggs. Festival was a Herb Abramson label (as was Triumph). She's probably the voice of the "child" in this "Yakety Yak"-type tune, which got a four-star review in the October 30 Billboard.


In late 1962, Varetta teamed up with Harold "Prince Harold" Thomas, who led a group called the Thomases. They backed her on a couple of tunes recorded for Brent, a subsidiary of Time: "Breaking Hearts" and "Fly By Night". "Breaking Hearts" was written by Varetta and Harold Thomas. Another song that they wrote was "Say I Do" (along with Alonzo Tucker, formerly of the Royals); it was recorded by Jackie Wilson and Linda Hopkins.


These Soul-sound sides were released in December 1962 (possibly very early January 1963) as by "Varetta & The Thomases" and reviewed in the January 26, 1963 Cash Box:


Fly By Night (B+) "Backed by a good pounding beat, lark hands in a polished upbeat blues warble that tells the story of a fly-by-night romance. Kids will get the rock-blues picture."

Breaking Hearts (B) "Format here is much the same." [Thank you, lazy reviewer.]


And then, it gets confusing. This is from Major Robinson's column in the September 14, 1963 Pittsburgh Courier: "No more fancy gowns and wigs for onetime hot rock and roll singer Varetta Dillard. Now a member of the Ron Mack's Tri-Odds, she wears her hair in the natural style and sings Negro poetry and spirituals. She says to call her a folk singer."

That's not too hard to understand. She'd joined with husband Ronald Mack and Becky Pool to form an aggregation called the Tri-Odds. They were, supposedly, a gospel group that was politically active in the civil rights movement.

However, what did the Tri-Odds actually do? I can find them appearing at Phase Two (a club in Greenwich Village) in September 1963, the Bizarre (another Greenwich Village club) in March 1964, and on Repertoire Workshop (a CBS-TV show) on July 18, 1964 (where they were called folk singers). By that time, they'd added Mel Edwards to the group.

As much as they're mentioned in all Varetta Dillard write-ups, these are the only appearances I could ever find for the Tri-Odds.


By late 1964, Varetta was appearing on her own again. In October and November, she was at the Blue Morrocco (the way it's spelled in ads), a Bronx club. Also appearing was Jimmy Castor and his "New Exciting Band" (although his name was mangled to "Caspor". This is, however, the last appearance I can find for her.

Somewhere along the way, Varetta and Ronald Mack were divorced. There's a marriage record for Varetta M. Dillard and Irving Jackson, in Brooklyn, on an undetermined date in 1978. I guess the divorce didn't work out too well, since she (as Mamie Mack) sued Ronald for something in 1979 (it was entered in the Bronx County Clerk's minutes on December 20, 1979).

Harlem Hit Parade was a nationally syndicated radio show that was around for a couple of years in the 1980s; its usual host was Ruth Brown. It looks like Varetta was a guest host on Harlem Hit Parade on a couple of occasions. Her name was mentioned in newspaper listings on April 1, 1987 and again on October 26.

Remember that I began this article with some quotes from an interview that Dave Hinckley had done with Varetta? He had also spoken with her a few days before that and this appeared in the November 23, 1989 Daily News: "Like many artists, she'd like to track down some of the royalties she was never paid, but she's philosophical: 'It was par for the course back then.'" She also said: "I was supposed to go on a promotional tour three years ago, but the guy who was going to do it had to cancel it."

She and Irving Jackson divorced at some point and, in 1991 (exact date unknown), she married George Wisotte Simmons in Brooklyn (as Mamie Varetta Dillard). She shows up as "Varetta M. Dillard Simmons" in some directory listings. Since he married again in 1993, I have to assume that this marriage, too, ended in divorce after only a short while.

Varetta Mamie Dillard (or possibly Mamie Varetta Dillard) died, from cancer, on October 4, 1993 in Brooklyn. When she originally set up her Social Security account in October 1950, it was as Varetta Mamie Dillard. In March 1959, she amended it to Varetta Dillard Mack (only six years after marrying Ronald Mack). In November 1962, it was changed to Varetta Mamie Mack. At the time of her death, Social Security still had her as Varetta Mack, since she never seems to have told them about either Irving Jackson or George Simmons.

There was an obituary in the New York Daily News of October 8, 1993:


Varetta Dillard, 60, a popular rhythm and blues singer of the post-World War II era, died Monday after a long battle with cancer.

Born at Harlem Hospital, she overcame a bone deformity in her leg to become an honor student at Morris High and, as a teenager, win two Amateur Night contests at the Apollo Theater.

She signed in 1951 to Savoy Records and soon had several top-10 R&B hits, including "Easy Easy Baby" and "Mercy Mr. Percy."

In the 1960s she sang with the vocal group the Tri-Odds.

She remained popular in Europe in her later years, while continuing to live in New York.


Billboard, too, had an obituary:


Varetta Dillard, 60, of cancer, Oct. 4 in Brooklyn, N.Y. Dillard was an R&B singer who recorded in the 1950s for such labels as Savoy Records, Groove Records and RCA Victor. She is best known for her hits "Easy, Easy Baby," "Mercy Mr. Percy," "Promise Mr. Thomas", and "Johnny Has Gone".


For the most part, I really like Varetta Dillard in her Savoy days. Her Groove association started well, but quickly devolved into "typical teenage Rock 'N Roll". It only got worse with RCA, which really didn't know what to do with R&B singers.



Special thanks to Dave Hinckley for use of his November 23 and November 26, 1989 interview notes, Dan Kochakian, Victor Pearlin, Paul Ressler, Peter Stoller, and Jay Bruder.



VARETTA DILLARD

SAVOY
822 Please Come Back To Me / Love And Wine - 10/51
839 Please Tell Me Why / Hurry Up - 2/52
847 Easy, Easy Baby / A Letter In Blues - 5/52
851 Here In My Heart / I'm Yours - 5/52
859 Them There Eyes / You Are Gone - 7/52
865 Tortured Love [H-Bomb Ferguson with Varetta Dillard] / [Give It Up - H-Bomb Ferguson] - 11/52
871 I Cried And Cried / Double Crossing Daddy - 11/52
884 Three Lies / Getting Ready For My Daddy - 2/53
897 Mercy, Mr. Percy / No Kinda Good, No How - 5/53
1107 I Love You / I Love You Just The Same - 9/53
1118 I Ain't Gonna' Tell / (That's The Way) My Mind Is Working - 11/53
1137 Send Me Some Money / Love - 9/54
1153 Johnny Has Gone / So Many Ways - 1/55
1160 Promise Mr. Thomas / You're The Answer To My Prayer (with the Roamers) - 5/55
1166 I'll Never Forget You / I Can't Stop Now - 8/55

UNRELEASED SAVOY (recording date shown)
If You Can't Wait (September 18, 1951)
I'm Lonesome (January 22, 1952)
Most Sincerely (January 22, 1952)
Love That Man (May 6, 1952)
Goodbye, So Long And Bless You (May 24, 1952)
Paper Heart Blues (May 24, 1952)
Double Crossing Daddy (duet version with H-Bomb Ferguson; July 18, 1952)
I Only Had A Little (July 1, 1953)
Don't Steal My Heart (July 1, 1953)
Betcha, Mr. Fletcher (November 4, 1953)
Rocks In Your Head (November 4, 1953)
Stringin' Along (November 4, 1953)

GROOVE
0139 Darling, Listen To The Words Of This Song (with the "4 Students") / Mama Don't Want (What Poppa Don't Want) - 1/56
0152 I'm Gonna Tell My Daddy / Cherry Blossom (both with the "4 Students") - 4/56
0159 Got You On My Mind / Skinny Jimmy - 7/56
0167 If You Want To Be My Baby / I Miss You Jimmy - 9/56
0177 One More Time (with the uncredited Nitecaps) / I Can't Help Myself - 11/56

UNRELEASED GROOVE (recording date shown)
That Old Feeling (with the" 4 Students"; March 29, 1956)
See See Rider Blues (June 26, 1956)
Pennies From Heaven (August 20, 1957)
The Night Is Never Long Enough (August 20, 1957)

RCA VICTOR
6869 Pray For Me Mother / Leave A Happy Fool Alone - 3/57
6936 Time Was / I Got A Lot Of Love - 5/57
7057 That's Why I Cry / Undecided - 10/57
7144 Star Of Fortune / The Rules Of Love - 1/58 (both sides with the Cookies)
7285 Just Multiply / What'll I Do - 6/58

UNRELEASED RCA VICTOR (recording date shown)
Give Me The Right (March 4, 1957)
That's Why I Cry (March 4, 1957)
Falling (December 11, 1957 and December 20, 1957; with the Cookies)
The Rules Of Love (first version; December 11, 1957; with the Cookies)
Star Of Fortune (second version; December 20, 1957; with the Cookies)
Old Fashioned (December 11, 1957 and December 20, 1957; with the Cookies)
Honey (May 29, 1958)
The Square Dance Rock (May 29, 1958)

TRIUMPH
608 Scorched / Good Gravy Baby - 6/59

UNRELEASED TRIUMPH (recording date shown)
(Twee Twee Twee) The Lovin' Bird (March 23, 1959)

CUB
K9073 Teaser / I Know I'm Good For You - 8/60
K9083 Mercy, Mr. Percy / A Little Bitty Tear - 11/60
K9091 You Better Come Home / I Don't Know What It Is But I Like It - 3/61

UNRELEASED CUB (recording date shown)
Wondering Where You Are (May 16, 1960)
Good To Me (May 16, 1960)
You Don't Know What You're Missing (October 26, 1960)
What Can I Say (March 7, 1961)
Hey Sweet Love (March 7, 1961)
Whole Lot Of Lip (July 11, 1961)
Positive Love (July 11, 1961)
You Ain't Foolin' Nobody (July 11, 1961)

FESTIVAL (Eddie Jones & Cyclones)
25003 Say What? / Give Me Love - 10/61
Varetta is probably the voice of the "child" on "Say What?"

BRENT (Varetta & the Thomases)
7040 Breaking Hearts / Fly By Night - 1/63

SAVOY JAZZ SJL 1176 - Life Is Hard - H-Bomb Ferguson - late 86
Double Crossing Daddy (with Varetta Dillard)
Tortured Love (with Varetta Dillard)




Unca Marvy's Home Page
More Articles