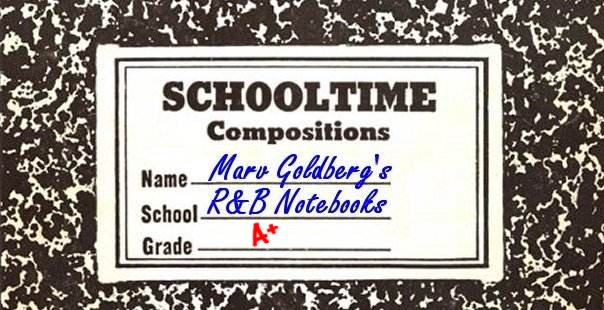 Danny Overbea
By Marv Goldberg

© 2022 by Marv Goldberg
What a nice voice Danny Overbea had; definitely influenced by Billy Eckstine at the start of his career. However, his personal life was messy to investigate. [I defend myself this way: all my articles would read the same - the artist recorded these songs on this date; they were released on that date; and appearances were made on these dates. I, myself, wouldn't even remain interested after a point. Researching an artist's background can sometimes give an insight into that artist's music, but it at least serves to make the artist human and not just a recording entity.]





Here's the easy part of Danny's background: Daniel Dorsey Overbea was born on January 3, 1926 in Philadelphia. So much for easy. (And, I admit that some of the conclusions I'll draw might be completely wrong, but I'm following the paper trail.) Soap opera time.

In the 1930 census, Danny is living in Greenville, Mississippi. The family looks like this (and, believe me, it isn't helped by the sloppiness of the census-taker, nor by what I believe to be some little fibs by the family):


Daniel Dorsey and his wife, Leana, were the heads of the family. Presumably it was Leana who answered the questions. They have a daughter whose name looks like Verneth (it's actually Verneta, but she has no further place in our story). They have another daughter whose name was butchered by the census-taker as "Dorsey, Overba" (it should have read "Irene Overbea", who was born Irene Victoria Dorsey). There are three names below Irene's: Virgil Overba, Daniel Overba, and John Overba. [Do you get the feeling the census-taker had no idea how to spell "Overbea"?] The three boys were all born in Pennsylvania and each was listed as a "step-son". This is another problem with the census. The census sheet instructions clearly state that each person is to be enumerated as being somehow related to the head of the family (in this case Daniel Dorsey). Many times, however, the person is shown as being related to the person right above. That's what's going on here. Virgil, Daniel, and John are enumerated as step-sons of Irene (or "Overba Dorsey" if you want to be technical).


But that's all wrong. They're Irene's sons. It also says all three were born in Pennsylvania, when Virgil was actually born in Chicago. And, if they're Irene's step-sons, that means she isn't directly related to them, which doesn't explain why Daniel Dorsey Overbea is named for Irene's father, Daniel Dorsey. Also, while Irene and her parents were all born in Mississippi, the three boys' parents are said to have all been born in Pennsylvania (spoiler alert: their father was born in North Carolina). Is this all a fabric of lies? You should know by now that I have little regard for census-takers, but there's a limit to how much even they can mess things up on their own. The only one of the whole batch who's working is Irene, a public school teacher. (At least that's what I think it says. The word "teacher" has been overwritten and is virtually indecipherable. However, with a little digging, I found that the "9494" written in the Code column actually did mean "Teachers, school".)

So here are Irene Dorsey Overbea's children:


Luix Virgil Overbea was born February 15, 1923 in Chicago and died July 10, 2010 in Boston. Yes, his first name really is "Luix" and he, not Danny, was the famous Overbea brother. For several decades, he had a syndicated sports column as Luix Virgil Overbea (although he later dropped the "Virgil") and he even ran for U.S. Senator from South Carolina in 1962. Danny Overbea's obituary was two paragraphs (at least, for a change, there was one); Luix's was five columns.

John Oliver Overbea was born September 27, 1924 in Philadelphia and died April 21, 1971 in Chicago.

Daniel Dorsey Overbea was born January 3, 1926 in Philadelphia and died May 11, 1994 in Chicago.


There was a fourth brother (unnamed), who was born in Philadelphia on June 1, 1927, but died some 18 hours later. The death certificate gave his parents as Sylvester Overbea and Irene Dorsey, both of Mississippi (and Danny's funeral service mentioned Sylvester as being his father). The Mississippi birth was another lie or mistake, since Sylvester was born on August 26, 1890 in Oxford, North Carolina (at least that's what he told the draft board in 1917, when he registered for World War 1). At that time, he was living in Philadelphia and spelled his name "Overby", a spelling that even Danny would occasionally use.

There are so many pieces to this jigsaw puzzle that it's hard to place them in order, but I'll try. Irene Dorsey was Sylvester's second wife. His first wife was Rosa Kimbrough (they were married at the time of that draft registration). Danny later said that his father died when he was very young. There's a Sylvester Overby who died in Manhattan on January 12, 1930. It said he was born about 1895, but didn't say where. This is probably him, but there's no other information about that man. Since Danny would have been four in 1930, that's reasonable. The reason I mentioned Sylvester's first wife is that, in the 1935-1950 Atlantic City directories, she styled herself as "Overby, Rose (wid. Sylvester)", although they were no longer married. This makes a kind of sense if he'd died in 1930. An alternative explanation: Sylvester and Rose never really got divorced and he never really married Irene Dorsey. (I'm partial to this one only because it explains some of the "facts" in the 1930 census. People can be embarrassed to admit certain things to the census.)

Since Sylvester was living in Philadelphia and Irene came from Mississippi, how they met is a mystery. To make it more complicated, their first child, Luix, was born in Chicago in 1923, although the next three were born in Philadelphia.

Danny Overbea told Robert Pruter (see the acknowledgements at the end of the story) that he and his family came to Chicago in 1933.

Now, it's 1940; time for another census. The family is living in Chicago and looks like this:


The head of the family is Harold Wright, a janitor, born in Mississippi (he's actually Noah Harold Wright). His wife is Irene Wright, a maid, born in Mississippi. (Note that, in 1940, census-takers were supposed to put an "x" next to the name of the person who answered the questions. Irene has that "x".) I guess Irene had a faulty memory because there were some problems with the children. Their relationship is still technically messed up. She said that the "Overby" boys were all "sons", when this time they should have been listed as "step-sons" (to Harold, who was the head of the family). Her children are now:

Virgil Overby (born in Illinois - in 1930, it was Pennsylvania; Illinois is correct).

Daniel Overby

John Overby (a year younger than Daniel; he's really 2 years older)


[I have to wonder what percentage of genealogists end up committing suicide.]

There's nothing further we need to know about Harold Wright. Except maybe this: when he registered for the draft in October 1940 (only six months after the census), his answer to the question "Name Of Person Who Will Always Know Your Address" was "Irene Overbea" (not "Irene Wright"). The next question was "Relationship Of That Person"; his answer to that one was "Friend". Looks like they weren't married either. When Virgil registered for the draft (in 1942), he called her "Irene Wright"; John (in 1943) and Danny (in 1942) both called her "Irene Overbea".

Look, you have to admit that this is far more fascinating than a list of places Danny Overbea performed.

We're not quite ready to get to Danny's singing career quite yet. Here's something he told Robert Pruter:


I attended DuSable High. I took up guitar but at DuSable I was third string guitarist, which meant that there were three guitar players and I was the third one, which meant they never let me play. They shouldn't have, because I was terrible. I couldn't read properly. I entered the service in November 1942. I upped my age. I was only 15, but I upped my age. In those years, they didn't care about birth certificates or anything. All I had to do was get my mother to sign for me. I begged her to let me in. [When he registered for the draft in June 1942, he gave his birthday as June 3, 1924, rather than January 3, 1926.]


I don't know what he'd been doing, musically, up to then, but his WW2 Enlistment Record said that he was in the category of "showmen". Although he really did want to go, he didn't enlist, but was drafted. (While it was called an "Enlistment Record", it noted that he was a "Selectee", which means he was actually drafted.)

The March 4, 1944 Chicago Defender had a photo of Danny, in uniform, with this caption:


Cpl. Daniel Overbea, son of Mrs. Irene Wright, 4906 Vincennes Avenue, Chicago, who has been in North Africa six months. A talented singer, he keeps up the morale of his company by entertaining them. [He later said his singing idol was Bing Crosby.] He has another brother, Pvt. Luix Overbea, in the army.


Robert Pruter, in his interview with Danny Overbea, wrote.


"I was in the Air Corps, which at that time was part of the Army. I was in a signal corps unit, two years overseas in the European theater. I was injured in the line of duty, so I'm on a service-connected disability now." While in the Air Corps, Overbea continued his interest in music. "I wasn't good. I would hang out with guys while in service. There were a couple of professionals in service with me. I learned things from them as well."

Another learning experience for Overbea was becoming fluent in Italian. "The Italian was easy because it's a very close language to Spanish, which I already knew. I bought a couple of books when we hit North Africa. And you know some of the words are the same or are similar to Spanish and the flow of the language is so similar it was very simple. We were on the island of Corsica for about ten months. The people there speak two languages. They speak French and they speak what is called Corsican, which is an Italian dialect. So a combination of the books and the nine or ten months spent on the island I became fluent in that language."


Three of his service hospitalization records are online (August 1944, September 1944, and June 1945). While the specifics aren't given, the first two said they were "not in line of duty". The third one, which was marked as "line of duty", was called "internal derangement of knee" and synovitis. (This is a chronic condition that interferes with normal knee joint function. It can have several causes, none of which were listed on his medical record.) All three times, the injury was called a "disease" and treated with penicillin. They gave him a disability discharge in November 1945.

He further told Robert Pruter:


"I was discharged November 15, 1945. I came back to Chicago and got married. I was 19 at the time I got married. I was a kid, what did I know? That particular marriage did not last. To support her I got a job with a perfume company. While I was in a service hospital in Clinton, Iowa, I met a major there who had a perfume company, called Paragon Perfumes, right here in Chicago. He asked if I would work for him. He heard me speaking to the Italian people and heard me speaking to the Spanish-speaking people and was very impressed."


Unfortunately, I can't find any record of Danny's first marriage.

I guess it's time we buckled down and looked at Danny Overbea the singer. A few more quotes from Robert Pruter's article will ease us into it:


"My intention was to be in music all the time. So while I was working for them [the perfume company] I bought a guitar, an amplifier, and joined the Musicians Union in 1946. I knew a guy, he was a musician. His name was Benny Palmer, he played alto sax. He gathered up a band, a jazz quintet, and he had me in it for a dance. It was my first gig." Overbea did not become a full-time professional until early 1947, when he began playing regularly at Ralph's Club (5059 Prairie Avenue). It was as a member of a jazz trio whose other members were pianist Gene "Jimmy" Gilmore and bassist Earl Bassett. Says Overbea, "I More or less started hanging around various clubs, spots where there were musicians. And I met Jimmy Gilmore, and he, I, and Earl Bassett formed a trio. Jimmy had been with the late, great Willie Dixon on the Four Jumps Of Jive, so he had connections with booking agencies. He was the leader of the trio, which was at first called the Jimmy Gilmore Trio and later the Three Earls. This was my first regular job." [Jimmy Gilmore had been with the 5 Breezes in 1941 and the 4 Jumps Of Jive in 1946.]


While I can't find any listings for the Jimmy Gilmore Trio, there are a couple of 1947 ads for the 3 Earls at two Chicago venues: Ralph's Cocktail Lounge (late March and early April), followed by Pitts Pub (July and August). There's another ad for them at Pitts in December; it's possible that they appeared for a straight six months.

There was a write-up about them in the August 2, 1947 Chicago Defender titled "Meet The Three Earls Of Music":


Take three Army veterans - give one a guitar, one a bass and the other a piano - put them together on a bandstand, and you have the Three Earls.

Lovers of the latest fashions in modern popular music jam Pitts Pub every weekend to see and hear the Three Earls sing and play.

Piano playing Jimmie Gilmore heads the popular trio. A former member of the Big Four quartet [?], Jimmie also sings and swings.

Earl Bassett, who thumps the bass, spent most of his two years in the service with the Special Services division of the Army entertaining the troops.

Danny Overbea plays the box [guitar] and croons the latest hit tunes requested by the patrons. Danny, a disabled vet, served in Italy, Africa, France and Germany.

Two of the Earls' most popular requests are the jump number, "Red Light" led by Jimmy, and Cole Porter's famous "Night And Day", as sung by Danny. The breezy threesome also feature the latest in "be-bop" as well as their own originals.

"Honey Chile Blues", "Fantasy In Rhythm", "Mr. Conductor Blues" and the "Earls' Riff" are among the Earl-songs favored by the Pitts Pub music lovers.


But nothing lasts forever. As Danny said: "About late 1947, Jimmy and I split. You see Jimmy was a singer and I was a singer. We parted friends, but there was a little conflict on songs. Sometimes, he being the leader, would sing my songs that customers would request.... We replaced him with a very beautiful pianist by the name of Louis Carpenter, a great jazz musician. The guy could play classics and all. He had a degree."

Since Gilmore was replaced, did that mean that the 3 Earls continued on? I suppose so, but there are no further ads for them. Of course, they could have adopted a different name.


But at some point, probably in late 1949, Danny Overbea went out on his own, appearing at venues in Ohio. On June 30, 1950, he was back in Chicago, opening at Ralph's Club, this time as a single. (The Ralph's ad called him "Danny Overby".) The July 1 Chicago Defender said:


Danny Overbea, a new young star, heads the new show opening Friday night at Ralph's Lounge, 2149 W. Madison St. [They were close; it was 2159.] Danny not only croons and sings the blues, but he also plays the guitar while doing acrobatics.

West siders like best his act of dancing and bending over backwards while plunking frantic chords on his box.

Many of Danny's fans remember him as the past leader of the popular Three Earls, instrumental and singing trio. Early this year he decided to become a single and then created his original act.

Patrons at Ralph's have put an original by the songster - "Dilemma Blues" - at the top of their blues parade. The more romantic guests prefer his singing of the new song rage, "I Wanna Be Loved".


With his bad knee, I don't understand how he could do acrobatics, but other write-ups mentioned that also. He'd remain at Ralph's for a month.


While Danny was at Ralph's he got a chance to do a bit of recording for Lee Egalnick's Premium Records. Joining one of saxophonist Eddie Chamblee's sessions, he did the vocal on a single side: "Every Shut Eye Ain't Sleep". This was released in August 1950, with "Sweet Lucy", a Chamblee instrumental, as the flip. On "Shut Eye", he only sang; he didn't play the guitar. (And, I have to admit, I don't even understand the song.)


Egalnick held another Premium session, in Cleveland, in early 1951, this time featuring Danny on both sides: "The Joke Is On Me" and "Contrary Mary". Released around April, Danny was, once again, the vocalist, but not the guitarist. "Joke", a nice ballad, shows a Billy Eckstine influence. "Contrary Mary", on the other had, is a throwaway song. It's nicely sung, but I can't imagine many people avidly playing it on a jukebox.


While both Premium records called him "Overbea" on the labels, that Ralph's appearance and the subsequent one at Yummie's Show Lounge in August 1952 billed him as "Overby". Also on that Yummie's bill was Anita Tucker.


But he was Overbea again when he ("Genius of The Hot Guitar") played the Club Paris in mid-November 1952, in a revue called "Chica Boo". Trumpeter King Kolax's orchestra provided the music and the MC was "blues-singing" Joe Williams. The Miami Times noted the show on December 6 and said: "Chicagoans who love night-life and who have caught the Paris Club floor show here, all agreed that the singing-guitarist, Danny Overbea, is a rising star in the entertainment world. He's brother of sports columnist Luix Overbea." That should confirm to you who the famous Overbea brother really was.

Danny told Robert Pruter:


"This is when my brother, Luix, who was then a journalist for the Chicago Tribune, asked Al Benson to come down and hear me. I only had one blues song, which I had written, 'Train, Train, Train'. So I had tried to get a recording deal with Leonard Chess and a few other labels, but they didn't want me because I didn't sing the blues. So Al came down, he heard my act and he was drunk as usual. And he said, 'Ya'll come down to my place on 43rd Street and I'll have a contract on my desk.' I called my brother, 'This guy was drunk, he didn't know what'. Luix said, 'Listen, I don't care what Al was drinking. If he said be down there and he'll have a contract, be there.' Anyway, I went down there, Al signed me, and we cut. In those days, a session was four sides. So I cut four sides and Al called up Leonard Chess and let him hear the master of 'Train, Train, Train'. Chess wanted it and so Al sold it to him. When I come down to Chess, Leonard said, 'I've seen you before. Why the hell didn't you tell me you could sing blues?' That's how Leonard and I got together."


Arthur "Al Benson" Leaner, called the "Old Swing Master", was a DJ on Chicago's WGES. Since the King Kolax Orchestra was appearing with Danny at the Club Paris, Benson used them on the December 1952 session, held at Universal Recording. Besides trumpeter Kolax, the band was: Dick Davis (tenor sax), Prentice McCarey (piano), Mentho "Cowboy" Martin (bass), and Little Gates (drums). The prominent guitar was played by Danny. They cut four sides: "Train, Train, Train", "I'll Wait", "Walkin' with Danny", and "Flight of Danny". The last two were probably instrumentals, but have never surfaced.


Chess released "Train, Train, Train" and "I'll Wait" on its Checker subsidiary in January 1953, credited to "Danny Overbea and his Combo". Both sides feature Danny's guitar, as well as nice piano work by Prentice McCarey. While I'm partial to the pretty ballad side ("I'll Wait"), I can see why the flip became a hit. It's the hopeful tale of a man waiting for the train to bring his love back (and more in the R&B vein). On it, Danny's voice is echoed.

Danny remained at the Paris Club until moving over to the Crown Propeller Lounge at the end of January 1953.

The Checker release was reviewed in the February 7, 1953 editions of both Billboard and Cash Box:


Train, Train, Train (BB; 80): This is a potent side by the Danny Overbea combo. The rhythmic blues opus is sung strongly by the warbler and chorus with the combo driving hard all the way while pounding out a substantial beat. Looks like a coin grabber.

I'll Wait (BB; 77): A bluesy ballad is sold in okay style by Overbea with fine help from the combo. A good side.

Train, Train, Train (CB; B+): The chanter, who also wrote both tunes, dishes up a moderate tempo foot tapper, Vocal is smooth, lively and compelling. Even when the notes become loud, they somehow keep from becoming noisy and irksome. A good bet.

I'll Wait (CB; B+): Danny Overbea sings with appealing simplicity. The tune is a tender thing warmly presented against a subdued instrumental background. Side has what it takes.


I have to say that I don't really understand parts of the Billboard reviews. There's no chorus on "Train, Train, Train", only Danny's echo. As far as "I'll Wait", they first say it was sung "in okay style" (which is a mediocre review), then say it's a "good side" and give it a rating only three points less than the flip. This is why I'm permanently barred from reviewing records.

"Train, Train, Train" was Danny Overbea's only national hit. It peaked at #7, but only for 2 weeks.


On February 20, 1953, Danny, along with the Moonglows and the Count Basie orchestra, appeared at the Akron Armory as part of Alan Freed's Moondog Royal Ball. The March 7 Billboard had this to say about the show:


Count Basie and His Orchestra plus Danny Overbea and the Moonglows drew 2,468 at the Akron Armory Friday (20). Same package followed with a 2,244 draw at Stanbaugh Auditorium, Youngstown, O, on Saturday (21). The "Moondog" radio show was included in the unit, which is produced by Alan Freed of Canton. Package is planning a tour of several Mid-Western and Ontario arenas and auditoriums.


In spite of Freed's plans, Count Basie began touring with Billy Eckstine and Ruth Brown in late February.

The March 7 Cash Box said that Danny had signed with the Universal Attractions booking agency. A week later, the March 14 Billboard announced that "Train" had been covered by Buddy Morrow on RCA Victor (vocal by Frankie Lester). The vocal sounds about what you'd expect, but the instrumental portions are really good.

On March 15, Danny was part of a four-hour "dawn dance" at Paradise Hall in Cleveland. The blurb in the March 14 Cleveland Call And Post started with:


A great individual style in "Danny" Overbea and one of the hottest bands in the land, comes to the Paradise Hall in this Sunday's dawn dance. It's sure that the morn will jump with the latest craze of Train! Train! Train! his recent Checker record, starting in the wee hours at 3 until 7 a.m.


I don't know who that hot band was. Did he go out on the road with his own band? Was it a local band that the glowing article didn't see fit to name? I imagine it's easier for them to write that stuff than for me to interpret it. I have to presume that it was King Kolax's unit. [And, as much as I loved dancing, I doubt I'd ever have gotten up to hoof it at 3:00 AM.]

Sometime in April 1953, Danny was back in the studios to record "40 Cups of Coffee", "I'll Follow You", "Walkin' Blues", and "Woman Woman". Once again, the King Kolax band (with, I believe, the same personnel) backed him. And this time, the session was done for Checker itself, not an independent one handled by Al Benson.


In May, Checker released "40 Cups Of Coffee" and "I'll Follow You". This time, King Kolax's name also appeared on the label.

On May 23, Danny opened at Cleveland's Ebony Lounge, along with Wini Brown. The Cleveland Call And Post of that date said:


Danny Overbea, favorite guitar player of thousands, comes to Cleveland from his native Chicago Friday night to open a ten weeks stand at the Ebony Lounge. On the same bill is pretty Wini Brown, a lady with a reputation for the singing of songs [did someone actually write that?] and together they should pack 'em in for Manager Phil Gray.

In the "blues and rhythm" field some critics rate Overbea as incomparable. [And the names of those critics, Mister Press Agent?]

Recently at the Regal Theatre in Chicago, Overbea actually played a chorus ten times in succession and had the audience rockin' for one solid half hour - and the management had to have the operator back-stage to 'signal' off as the entire show-time would be disrupted. At the conclusion hundreds of fans swarmed the stage and a call had to be put in for police reserves to quell the frenzied music lovers. [In spite of the hype, I can't even find anything that said he'd ever played there.]

Overbea's "Train, Train, Train" is that kind of a tune. [Then why was it only on the charts for two weeks?]


Ah, to be a press agent.


Cash Box loved "40 Cups Of Coffee", making it their Sleeper Of The Week in the June 19, 1953 edition. Even though they said "bids fair to outrun his 'train'", the record was never a national hit. There was a cover version of the song by Ella Mae Morse and, in 1957, the song was revived by Bill Haley & the Comets. "I'll Follow You", a pretty ballad, was completely overlooked.

On July 7, 1953, Danny Overbea and the Kolax group opened at Chicago's Toast of the Town club. In case you're interested, the July 25 Indianapolis Recorder, writing about that show, told us exactly how "40 Cups Of Coffee" was composed.


King Kolax, the Chicago king of the trumpet, and Danny Overbea, blues singing recording star, are the featured attractions at Cadillac Bob's Toast Of The Town.

Overbea's "40 Cups Of Coffee" on the Checker Label is among the top 10 on the current rhythm and blues hit parade.

"40 Cups Of Coffee" was penned in the office of Leonard Chess, head of Chess and Checker records, one day as Danny was getting ready for a recording session when he noticed Chess drinking coffee one cup after another. [No, I didn't leave out any commas.]

Danny says he counted up to 40 and started writing. The tune caught on and is now being recorded by some of the nations top singing stars.


Can I interest anyone in buying a bridge? Other than Ella Mae Morse, the only other cover of the song I can find is by Jo Ann Greer, singing with Les Brown's band.

On August 17, Danny was back at Cleveland's Ebony Lounge for a week (which turned into two). The blurb in the August 15 Cleveland Call And Post referred to "... he and his boys....", indicating that he traveled with a band. This was King Kolax's, although it's strange that his name isn't mentioned. But it was in the August 29, 1953 Cleveland Call And Post when they talked about Overbea and Kolax being replaced at the Ebony, on September 1, by Milt Buckner and that up-and-coming MGM group, the Crickets.

September 1953 saw another session with Danny and the Kolax band. This time, they waxed "I Could, But I Won't", "Sorrento", "Too Deep Blues", and "Tell Me How".


Checker released "I Could, But I Won't", backed with "Sorrento" in October. "I Could" was a typical R&B item, well done. "Sorrento" was odd, since Danny sang it in Italian. I can't even begin to imagine who he thought the audience for that would be.

More realistically, on October 23, 1953, Danny married Rosie Lee Kelley.

Here's the final listing of the Cash Box poll of Most Promising New Rhythm & Blues Artist Of 1953 (in their December 5 edition). Danny came in #13 out of 13 finalists (still, think of all those who didn't make the list).


Faye Adams (37,684 points)
Willie Mae Thornton (34,198)
Willie Mabon (31,391)
Du Droppers (30,609)
Shirley & Lee (24,448)
Clyde McPhatter & Drifters (23,273)
Crickets (16,425)
Crows (13,260)
Vocaleers (13,128)
Little Junior (10,550)
Coronets (10,200)
Prisonaires (7,357)
Danny Overbea (4,605)


By the end of December, Danny was headlining at Martin's Corner in Chicago. This is the club where the Flamingos had won their first talent contest earlier in the year.

1954 started with another Checker recording session, once again backed by King Kolax. The four songs were: "The Pain", "Stomp and Whistle", "Ooh", and "Ebony Chant".


On Groundhog's Day (February 2 for you non-observers), Danny and the Flamingos were at the Ritz Theater in Akron for a single day. From there, both acts went to the Palace Theatre (Dayton), also for a day. Here's what Dayton's Journal-Herald had to say:


The Five Flamingos, a popular recording quintet, head a stage show bill that will play the Palace theater on West Fifth street Friday. Danny Overbea, of "40 Cups Of Coffee" and "Train, Train, Train" fame; Delly Reese, song stylist; Teekela, exotic dancer; Donald Lee, comedian; and Jimmy Blinkly and his orchestra, are in the line-up. Shows at 7:27 and 10:02 and a midnight ramble at 11:45


Delly Reese? Jimmy Blinkley? 7:27? 10:02? Ah, well.


Also in February, Checker released "Stomp And Whistle", backed by "Ebony Chant". The latter song is basically an instrumental, with Danny doing what's called "vocalese": he sings sounds, rather than words, making his voice one of the instruments.

The record was reviewed in the March 6, 1954 Billboard:


Stomp And Whistle (86): Overbea has a potent hunk of material here, and he gives it a swinging reading, with great help from the combo. Tune has a participation gimmick which makes it a natural for a pop swing band. Watch this one; it could be a real coin-grabber.

Ebony Chant (81): Here's a most unusual etching by Overbea. Tune is a pulsating bluesy effort, and the warbler sells it via some listenable, wordless chanting over a gutty backing. Two solid sides.


They were right about "Stomp And Whistle" being a natural for a pop swing band. Harry James cut a version for Columbia, with a vocal by drummer Buddy Rich. It not only followed Danny's version perfectly, but also added to Danny's bank account, since he'd written the song.

An April 1954 ad from Universal Attractions had, as one of their acts, "Danny Overbea & His Orchestra", whoever they might have been.

Also in April, Danny recorded four more songs for Checker, this time without King Kolax: "Roamin' Man", "I'm A Fool", "Hey Pancho", and "You're Mine".


In May, Checker issued "Roamin' Man", coupled with "You're Mine", two more of his compositions. "Roamin' Man" starts off with some nice bluesy guitar. In the song, he begs his woman not to get attached to him, since he's not about to stay in one place.


The record received Cash Box's Award O' The Week in their June 19, 1954 edition. "You're Mine" is more of a pop ballad, but, as the review points out, his voice is comparable to Roy Hamilton's. It was also a Billboard Best Buy in their July 24 edition. They said:


Overbea is enjoying better sales on this disk than on any of his releases in quite a while. "You're Mine" broke in New York this past week and is reported strong in Philadelphia, Cleveland, Chicago, Detroit, St. Louis, Atlanta, and Nashville. This showing is all the more impressive considering the sluggishness of the present market.


On June 12, Danny began headlining at Chicago's Crown Propeller Lounge. Also on the bill were Sax Mallard's band, Jump Jackson's band, and the 4 Queens & A King.

The New York Age of June 26 said: "Newest Chicago sensation is singer Danny Overbea, the 'Train Train, Man' currently starred at Club Crown Propeller. His latest disc, 'You're Mine', has hit the 5 figure mark in sales."

Checker held another session on September 27, 1954. It gave us: "A Toast To Lovers", "My Love", "Cherokee Hug", and "Green Valley". Once again, he used a studio band.

The November 9 Billboard said that Danny, along with Dinah Washington, the Cootie Williams Orchestra, and the Checkers, would be going out on a Universal Attractions tour of the South and Southwest starting on November 8 and running until December 15.


To coincide with that tour, Checker issued the violin-infused "A Toast To Lovers" and the Latinish "My Love" in November 1954. The December 15 Cash Box gave this glowing report of the record:


Len Chess starting out the new year with a brand new hit, he says. Danny Overbea's "A Toast To Lovers" b/w "My Love" will be a big one from all indications. Len tells us that the disk was just released when he got a call from one distributor for 2,500 78s and 500 45s. This as a result of just one spin on the Alan Freed Show. So Len expecting lots to happen with these sides. [Company executives are so good at telling you how big a record is going to be, although it rarely turns out that way. The industry is built on hype.]


That Dinah Washington show hit the Manhattan Casino (St. Petersburg, Florida) on November 19. However, that was the only ad I could find for the tour. But Danny was still with her when she played the Trianon (Chicago) on December 25, along with James Moody and the Honeytones. They were all at the Jefferson County Armory (Louisville, Kentucky) on New Year's Eve.


"A Toast To Lovers" was reviewed in the January 1, 1955 Cash Box as their Sleeper Of The Week.


Danny Overbea is making pitches at both pop and r & b with this effort titled "A Toast To Lovers". Danny's sweet and emotional [sic] laden delivery comes through with great effectiveness. It could be a really big one for the chanter. The flip, "My Love", is a happy mambo well done. Overbea's use of a mambo as the backer-upper is good planning. "A Toast" is the side, and the mambo dance item should keep the sales mounting. [Did the reviewer really think that Danny had any input as to which sides would be released?]


On January 14 & 15, 1955, Danny was one of the acts at Alan Freed's Rock 'n' Roll Jubilee Ball, held at the St. Nicholas Arena, a boxing venue on West 66th Street in Manhattan. This was Freed's first live show after relocating to New York a few months earlier. As well as Danny, it featured the Harptones, Joe Turner, Fats Domino, Clyde McPhatter & the Drifters, the Clovers, the Moonglows/Moonlighters, Charles Brown, Ruth Brown, Dakota Staton, Varetta Dillard, Red Prysock, Buddy Johnson, Ella Johnson, and Nolan Lewis. According to the February 5 Chicago Defender, the show was a big success, taking in $27,000 over the two nights. A January 29 ad in the trades hyped the show, although it was much more about Freed than the show itself.

At the end of January, Danny was appearing at Cleveland's Circle Theater, once again with the Flamingos ("one of America's most popular vocal recording groups and their 'Sunday Kind Of Love' is one of the best sellers", said a confused writer in the January 22 Cleveland Call And Post). Also on the bill was Bea Booze.


The week of February 18, 1955 found Danny part of the Rhythm & Blues Show of 1955 at the Apollo Theater. It also starred Willie Mae "Big Mama" Thornton, the Chords, Charlie & Ray, Buddy Griffin & Claudia Swann, the Sherry Sisters, and Pigmeat Markham.


The week of March 18, Danny was added as a special attraction to the Dinah Washington/James Moody show at the Howard Theater in Washington, DC.

Danny's next Checker session was held in March 1955. The four songs were: "Because", "By Myself", "Dear Friend", and "Do You Love Me".


The next month, Checker issued "Do You Love Me" (with some nice guitar work), backed with "Hey Pancho" (a truly dumb song). This was probably timed to coincide with his appearance on the Alan Freed Easter Jubilee show at the Brooklyn Paramount for the week starting April 8. It also featured Lavern Baker, Eddie Fontaine, the Moonglows, the Penguins, and the 3 Chuckles. This was, said the March 26 New York Age, "... the first time an all-rhythm and blues show will run for an entire week at any Brooklyn theater."


Danny told Robert Pruter: "I did a lot of dancing with the guitar, on the floor and all that behind my back. I did a lot of gyrations. I'd bend over backwards with the guitar - a back bend thing I did, go all the way to the floor and come back up, still playing without using my hands to get back up. That was unique; I didn't worry about anybody topping me on that, because nobody else could do it." I guess that, somewhere along the way, his knee problem had been fixed.

The April 23, 1955 Pittsburgh Courier talked about the Brooklyn Paramount show:


BROOKLYN, N.Y. - Without a doubt, the only thing with greater popularity than the Dodgers in this boro is Rhythm and Blues and that fact was borne out last week when Alan Freed's "Rock and Roll" show broke every existing record at the Paramount Theatre. So great was the drawing power of the show that for the first time in historic knowledge a radio plea had to be made to stop people from coming to a theatre.

So great was the attraction of Rhythm and Blues at the Brooklyn Paramount that Alan Freed used his program Wednesday to ask patrons to please not come to the show as they could not get in. As a result of the great power of this type of show, theatres all over the country are striving to book it.

The great surge it is causing looks like the answer to vaudeville or the live show return. Not since the late thirties and forties has there been so much interest in a musical mood. The huge lines around the Paramount during Easter week when the show appeared, is the best answer to those who are daily attempting to down Rhythm and Blues and those who created it. From both an eye and an ear level point of view, it would seem that it is the thing with the new generation. However be what it may, Lavern Baker, the Penguins, the Chuckles, Eddie Fontaine, Danny Overbea, the Moonglows, Al Sears, Mickey Baker, Sam Taylor, the Moonlighters and the Red Prysock band established all kinds of attendance records at the Paramount here last week selling nothing but R & B.


Sounds like a lot of hype to me. True or not, if he's begging people to stay away, it's putting theater owners on alert that he's capable of packing their houses.

On August 15, Danny started at Cleveland's Ebony Lounge for a week, to be replaced by Chuck Willis. On August 22, he started at the Stage Lounge in Chicago.


We don't hear of him again until October 27, 1955, when he and Bill Haley's Comets appeared at the Victoria Theater in Kansas City, in what was called Kansas City's first Rock 'n Roll show. However, it was only for a single night.


On December 3, Cash Box printed the results of the Best R & B Male Vocalist of 1955 poll. Of the 25 names on the list, Danny came in at #19.

Soon after that (on December 12), Danny started a week at Cleveland's Chatterbox Musical Bar, along with Ralph Wilson's band. He'd be replaced, on the 19th, by that up-and-comer, Brook Benton, late of the Sandmen.

The December 24, 1955 Billboard said that Leonard and Phil Chess were going to release sides by Danny Overbea and Savannah Churchill on their new Marterry label. However, orchestra leader Ralph Marterie objected to the name and, after only two singles (the Daps, #5249, and Harvey Norman, #5250), the name was changed to Argo Records. They kept the same numbering system, with Savannah Churchill getting #5251 and Danny receiving #5252.

At his last Checker session, in December 1955, Danny waxed "Hear My Story" and "My Stubborn Heart", two more tunes weighted down with strings (the label even proudly proclaimed "with Strings"). In spite of that, "My Stubborn Heart" was a typical, although well-done, ballad, with the dread strings drowned out. The violists union must have been up in arms, since "Hear My Story" is full of them. It would have been pleasant had a few hundred of the violins been removed. These would become his sole Argo release in the following year.


Danny was at the Apollo again the week of February 3, 1956, sharing the stage with the Jay McShann band, Priscilla Bowman, the Ravens, and Joe Tex. All, plus the Flamingos, then headed down to Washington, DC, where they appeared at the Howard Theater the week of February 10. (Joe Tex was there too; he wasn't in the ad, but was mentioned in the show's write-up.)

From there it was out to Chicago, where Danny opened at the Stage Show Lounge, along with saxophonist Ben Webster. He was still there in June.


Argo finally issued "Hear My Story" and "My Stubborn Heart" the week of May 12, 1956. It would be his last release for the Checker-Argo combination (as the ad called it).

The songs were reviewed in the May 5 Cash Box and the May 12 Billboard:


Hear My Story (CB; B): Danny Overbea, a prominent rock and roll star with a number of hits to his credit, gets a big string backing on his first Argo release as he dramatically chants a stirring piece of romantic material. Strong showing

My Stubborn Heart (CB; C+): This love tune has more of the fish beat rhythm in the foreground. Another inviting item.

My Stubborn Heart (BB; 69): Overbea warbles with gentle sincerity and feeling on a pretty pop-ish ballad.

Hear My Story (BB; 68): Same comment. [But the lazy reviewer failed to tell us why he didn't give it the same rating as the flip side.]


Each Saturday in May 1956, Danny played the Big Midnite show at Chicago's Indiana Theater.


On August 31, 1956, Danny ("Guitar Like You've Never Heard Before") opened at the Orchid Room in KC. The show's headliners were jazz harpist Olivette Miller and her husband, Bert Gibson, who'd been in the 3 Chocolateers. (His name was in much smaller letters, so we know who the star in that family was.) Also on the bill was Linda Hopkins.

September 15 found Danny as one of the guests (along with Frankie Lymon & the Frankie Lymon and Lavern Baker) on Alan Freed's "Camel Rock 'n' Roll Dance Party" on his CBS radio show. On it, Danny sang "Hey Pancho" and "My Stubborn Heart". I'm sure the teenagers in the audience were prompted to scream like mad, although they seemed to spontaneously join in singing the words "Hey Pancho".

Danny was part of the "Green Door Revue" at Chicago's Club DeLisa, along with Crip Heard and the Red Saunders band. It was mentioned on February 14, 1957, but nothing said when the revue had started, nor for how long it would run.


But by April 2, Danny and the Red Holloway band were at the Crown Propeller, probably for two weeks; he was gone by April 22. The next time we hear of Danny, he was back at the Crown Propeller, this time with Tiny Bradshaw, on December 10.


In early 1958, Danny hooked up with King Records' Federal subsidiary. Federal's Ralph Bass had just set up the label's Chicago operation. Danny signed on the dotted line and recorded "Space Time" and "Candy Bar". Exact recording dates are unavailable, but the Swallows' "Angel Baby", only three master numbers prior to "Candy Bar", had been recorded on February 4. "Candy Bar" (a fairly dumb song) and "Space Time" (a teen-pleasing Rock 'n Roll number featuring the newly-popular "chipmunk" sounds and unintelligible lyrics) were released in April 1958.

There was a big write-up about Danny in the April 19, 1958 Chicago Defender, in a weekly column called "The Most":


Words such as "dapper" and "cool" are the ones you would use to describe the subject for the "Most" this week. This talented singer and song-writer - our "flip side" hero, is none other than the ever popular DANNY OVERBEA.

Our boy was born during the earlier part of the year '26 in the city of Philadelphia, but graced our fair city with his presence in '33. Danny attended DuSable High School here and later joined Uncle Sam's Army at the tender age of 16 to do his bit for his country.

Danny Overbea stated, when the question was popped about his career: "I've been singing as long as I can remember." He has inborn talent and has studied voice, instrumentation (guitar), composition, and arranging.

Danny's family includes his charming wife, Rosilee and two handsome sons, Deondrea, age 6 and Danny, age 3. They are his proudest possessions. [There has never been anyone named "Deondrea Overbea". Several family trees show Danny, Jr. with an unnamed sister, never a brother. As far as I can tell, this should be Deborah Overbea.]

This gentleman of song has appeared in most of our 48 and has written songs that have been recorded by such personalities as Ted heath and Harry James.

Currently, Danny is cutting discs on the Federal label. His latest releases are "Space Time" and on the flip side is "Candy Bar". From the record forecast, it seems that this one might hit the "million mark"

Other hits by Danny Overbea are "Train, Train, Train", "A Toast To Lovers", "40 Cups Of Coffee", and "Stomp, Clap And Whistle" [sic].

It is our hope that Danny will keep the tunes rolling in. He's been swinging for a long time, ya know. To us . . . this guy is "The Most".


The Federal record was reviewed in the April 21 Billboard and the April 26 Cash Box:


Space Time (BB; 73): Ingratiating vocal stint on humorous novelty, spotlighting speeded-up "space creature" voice.

Candy Bar (BB; 72): Happy reading by Overbea on a sprightly rhythm-novelty

Space Time (CB; B): Danny Overbea gets into the space bit with this middle beat bouncer. The usual countdown and explosions are part of the sound effects. A pretty good wax that might have gotten more attention earlier in the Sputnik era.

Candy Bar (CB; B+): Overbea has a good novelty here. A middle beat rock with a solid idea and interesting arrangement. Overbea has a good chance with this one. Watch it. Use of actual candy bar names might give this deck station trouble. [That was a realistic concern. Sponsors wouldn't like a song naming competing products.]


In mid-May, Danny was at Club Escapade in Chicago. He was still there on June 10, when the Chicago Defender had this:


With Danny Overbea featured, the popular Club Escapades [sic; should be Escapade], 4640 Cottage Grove gets in a rocksational groove night after night.... Added class to Danny Overbea's performance comes when Nate Williams takes over on vocals. Nate is extremely popular with the teens and the place goes wild with noise as he moves on the stand.


Both that blurb and the ads for the Escapade are vague as to whether Nate Williams was a separate act or part of Danny's. However, Danny was gone by June 30 and Williams was still there, so that probably answers the question.


By July 19, Danny was back at the Crown Propeller Lounge. But he returned to Club Escapade at the end of July and then returned to the Crown Propeller in early August. Since papers printed all the acts at both places, he wasn't playing both at the same time. He had a longer engagement at the Crown this time, still there on September 4.

On October 9, 1958, Danny was part of an unusual show, as reported in the Chicago Defender of that date: "Danny Overbea will star at the Fall Fun Fiesta of the Smart Samaritans, which will benefit the Southside Boys Club. Co-starring with Danny will be a Hula-Hoop contest." That's a new one for me.


Danny's next record outing was for Apex, a Chicago company owned by Bill "Bunky" Sheppard, Tommy "Mad Man" Jones, and Dempsey Nelson. Probably recorded in early May 1959, the tunes were "Don't Laugh At Me" (with some nice piano work) and "Stop". Both were issued later the same month (as the number immediately after the Sheppards' "Island Of Love"); on June 1, it was called a recent release (actually they called it a "resent" release). Apex management kept crowing that "Island" was a hit and "Don't Laugh At Me" was climbing after it.

The disc was reviewed in the June 20, 1959 Cash Box:


Stop (B+): Danny Overbea returns to the wax scene with this Apex debut, and the strong material can also return the chanter to chart prominence. Tune's a knock-'em-down, drag-'em-out middle beat rhythm affair which is well suited for Overbea's vigorous delivery.

Don't Laugh At Me (B+): Flip's a lovely ballad which Danny handles in his warmest tones.


Note that it's not Danny playing the guitar on these, but Lefty Bates (whom we briefly met in the Aristo-Kats).


The August 3, 1959 Chicago Defender said: "Danny Overbea is the attraction at the Green Door Lounge, 450 W. 63 street tonight and things should jump as usual. Danny's combo is one of the better groups and draws well." Nothing ever said who was in that combo. He was back at the Green Door on August 10, but just for the night. From here on, every appearance I could find for him was in Chicago.

August 21-23 found him, and Tommy Thompson's Trio, at the Crazee Babee. The September 7 Chicago Defender reported that he'd been held over three times at that venue.


Nothing more until January 20, 1960, when he appeared at the Wonder Inn; he was still there on March 10.


The February 13, 1960 Cash Box reported: "George Ricci and Bill Sheppard, Shar Records, cut a new Danny Overbea deck at Universal last week. It's an R&B ballad titled 'With All My Soul' b/w 'Like Crazy' on their new Shep label [a subsidiary of Shar]." Actually, the sides had been cut in January and were issued in February. "Like Crazy" has pseudo-hip beatnik lyrics (but is saved from the garbage heap by some nice sax work).

They were reviewed in the February 13 Cash Box, the February 22 Billboard, and the March 26 Cash Box (they had so much fun the first time, they did it again):


Like Crazy (CB; B): The r&b-pop name has a pro swing way and the ork backing is bright. Sunny date. Could cop loads of spins. [Did anyone understand that?]

With All My Soul (CB; C+): Performer pours his heart out on this end.

With All My Soul (BB; 2-stars): A jazz feeling to this one, both in vocal and the instrumental arrangement, but not too commercial.

Like Crazy (BB; 1-star): Lyric is special material with novelty value. Horns, piano and drums do an interesting instrumental job.

With All My Soul (CB; B): Fine phrasing by the vocalist on the appealing soft-sell tribute. Easy jazzy combo backs up. Will be welcomed by the blues market.

Like Crazy (CB; C+): A bright blueser on this cool romantic.


Note how the Cash Box ratings were reversed the second time around.

By the end of April, Danny and his combo (whoever they may have been) were at Chicago's Coral Club.


Another long stretch with no mentions until he turns up at the Club Evergreen, along with King Kolax, on October 14-16, 1960. They were there again the following weekend.



Nothing further until he and his combo were at Gerri's Palm in January 1961.

Confusion time. Remember that he'd had a single Federal release in early 1958. Now, there were four more Federal masters: "I'm Tired Of Being Tossed Around", "Listen To Me Sing The Blues", "Book Of Tears", and "Rosebud" (master numbers F765-768, whereas the 1958 ones were F1289-F1290). On the surface, there doesn't seem to be a problem. Master F764 ("Whatcha Bet", by the Escos) was recorded on June 29, 1961. However, it's also possible that these were 1958 recordings that had been assigned new master numbers. While I can't think of any reason why Federal would have released them after all this time (especially when Danny had no current hits to piggyback on), there was no announcement in the trades that he'd been signed by Federal again. After listening to all four songs, there's nothing about them that says they were recorded in the 60s, but I can't rule it out.


Whatever the story, Federal released "Book Of Tears", coupled with "I'm Tired Of Being Tossed Around" in October 1961. They were reviewed in the November 18 Cash Box, both receiving a "B":


Book Of Tears: Vet songster is a fine semi-dramatic vehicle for the good teen-market tale of romantic disenchantment.

I'm Tired Of Being Tossed Around: Lively blues-styled cut.


The other two masters, "Listen To Me Sing The Blues" and "Rosebud" were released in February 1962 (as Danny's last record). They each received three stars in the March 3 Billboard, although there were no accompanying reviews.


It's been a year and a half since Danny was last reported appearing anywhere. On June 15, 1962, he was at the Nocturne.

Naturally, I've talked a lot about Danny Overbea. I've also mentioned that his sportswriter brother, Luix, was the really famous one in the family. But what about the third brother, John Overbea? He was only mentioned a single time as far as I can tell, and it was this: In the early morning hours of November 12, 1962, he and two other men were riding in a Chicago el train; John was dozing. A fourth man got on, went over to John and started picking his pockets. Dumb move; the other two men were transit police. The pickpocket, John Richardson, was arrested, but at some point, John Overbea could no longer be found to testify. The summary of Richardson's unsuccessful 1965 appeal said of Overbea: "... he was a wino [who] had moved from his former residence and could not be located." There was never another mention of John Overbea.

The October 10, 1964 Pittsburgh Courier said: "Danny Overbea, of guitar and songs fame, is wowing at The Profile Lounge."

Nothing for three more years, until the October 14, 1967 Chicago Defender said: "Saturdays and Sundays are still swinging at the New York room of the Sutherland Hotel. On Saturday, Mannie Mauldin's enterprise opens at 7 a.m. Sunday, under the auspices of Danny Overbea, the room opens at 5 p.m."


Almost four more years go by until Danny is reported at the Pillow Talk (formerly Mr. T's) on April 9, 1971. On November 3 through at least the end of 1971, Danny was at Shipwreck Kelly's. Remember that, since 1959, every gig (that I could find) was in Chicago.

Danny's last known engagements (first reported in November 1972) were at the El Cid Restaurant in Arlington Heights (a Chicago suburb). The Hoffman Estates (Illinois) Herald of November 17 said: "Danny Overbea is currently the male vocalist and guitarist attraction at the EL CID RESTAURANT at 1326 Rand Road in Arlington Heights. The entertainer, who has composed songs for Harry James and Bill Haley and the Comets, has toured both North and South America. He has appeared on stage with such entertainers as Count Basie, Billie Holiday and Dinah Washington." Well, the fact that both Harry James and Bill Haley had recorded his songs isn't the same as implying that he'd composed those songs with them in mind. Nor can I find any evidence that he'd ever left the country.


There were ads for him at the El Cid from March 23, 1973 through at least the end of July, but I don't know if that engagement was an extension of the prior one.

In 1976, Danny Overbea gave up performing and quit the musicians union. He became a music and foreign language teacher for a while.

A songwriter as well as a singer, Danny wrote 21 of the 29 songs released by him: "Train, Train, Train", "I'll Wait", "40 Cups Of Coffee", "I'll Follow You", "I Could, But I Won't", "Stomp And Whistle", "Ebony Chant", "Roamin' Man", "You're Mine", "A Toast To Lovers", "My Love", "Hey Pancho", "Do You Love Me", "Candy Bar", "Don't Laugh At Me", "Stop", "With All My Soul", "Like Crazy", "I'm Tired Of Being Tossed Around", "Listen To Me Sing The Blues", and "Rosebud".

Other songs he had copyrighted were "Kind Of A Fool Like Me", "Again And Again", "Cha Cha Sue" (recorded by Tiny Topsy), "If I Could Love You" (recorded by the Flamingos), and "Let Some Love In Your Heart" (recorded by Otis Williams & the Charms).


Danny Overbea died on May 11, 1994 in Chicago. His obituary, in the May 27 Chicago Tribune, said:


Guitarist Danny Overbea, whose bluesy "Train, Train, Train" was a 1953 R&B smash on the Checker label, died May 11 of cancer at age 68. "Forty Cups Of Coffee", probably Overbea's best-known recording for the Chess empire, later proved a minor rock hit when covered by Bill Haley and the Comets.

Overbea also waxed an amazing rendition of "Sorrento" (in Italian, no less) in 1953. He later recorded for the Federal and Apex labels. A smooth vocalist and guitar showman in his prime, Overbea hadn't been musically active for some time.


His wife had predeceased him by two years, but I'm surprised it doesn't mention his children.

I started by saying I really like Danny Overbea's voice. I end the same way. While a couple of his recordings weren't the greatest, I like most of them, even if they weren't all that commercially viable.


Acknowledgements:

The Red Saunders Research Foundation: Premium Records

Robert Pruter: The Danny Overbea Story - Juke Blues #28 & #29 (1993).

Special thanks to Victor Pearlin, Robert Pruter and Daniel Gugolz.



PREMIUM
856 Every Shut Eye Ain't Sleep / Sweet Lucy (I) - 8/50
901 The Joke Is On Me / Contrary Mary - ca. 4/51

CHECKER
768 Train, Train, Train / I'll Wait - 1/53
774 40 Cups Of Coffee / I'll Follow You - 5/53
784 I Could, But I Won't / Sorrento [w King Kolax & Orch.] - 10/53
788 Stomp And Whistle / Ebony Chant [w King Kolax & Orch.] - 2/54
796 Roamin' Man / You're Mine - 5/54
808 A Toast To Lovers / My Love - 11/54
816 Hey Pancho / Do You Love Me - 4/55

UNRELEASED CHECKER
Walkin' With Danny (recorded 12/52)
Flight Of Danny (recorded 12/52)
Walkin' Blues (recorded 4/53)
Woman Woman (recorded 4/53)
Too Deep Blues (recorded 9/53)
Tell Me How (recorded 9/53)
The Pain (recorded 1/54)
Ooh (recorded 1/54)
I'm A Fool (recorded 4/54)
Cherokee Hug (recorded 9/54)
Green Valley (recorded 9/54)
Because (recorded 3/55)
By Myself (recorded 3/55)
Dear Friend (recorded 3/55)

ARGO
5252 Hear My Story / My Stubborn Heart - 5/56

FEDERAL
12324 Space Time / Candy Bar - 4/58

APEX
7751 Don't Laugh At Me / Stop - 5/59

SHEP
101 With All My Soul / Like Crazy - 2/60

FEDERAL
12434 I'm Tired Of Being Tossed Around / Book Of Tears - 10/61
12455 Listen To Me Sing The Blues / Rosebud - 2/62




Unca Marvy's Home Page
More Articles