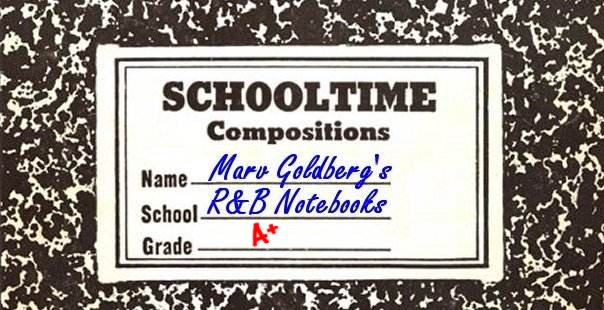 Wini Brown
By Marv Goldberg



© 2015 by Marv Goldberg
[AUTHOR'S NOTE: Wini Brown is mostly a mystery. There are few verifiable facts about her. No less a luminary than Duke Ellington was completely confused about her in his 1973 book "Music Is My Mistress". In one paragraph, he talks about Wini Brown, beginning by mentioning her father, a waiter at the Cotton Club. He continues with the tale of Wini being so young when she started as a chorus girl there that her mother had to accompany her back and forth to work. He then has her marrying actor Stephin Fetchit, followed by a marriage to thoracic surgeon Middleton Lambright. None of this has anything to do with Wini Brown; he's talking about a totally different woman named Winifred Johnson.]



Winifred "Wini" Brown was born in Chicago, on June 17, 1927 (per Illinois birth records; however Social Security incorrectly has it as June 17, 1928, so it looks like she knocked a year off her age). Her mother, Ruth, claimed to be a widow in 1930 and 1940, so it's clear that none of the above Ellington story makes any sense when applied to her. The family was there in 1930 and 1940 and Wini went to the local Englewood High School. She had a brother, Raymond Brown, born in early 1929; however, in 1940, he's living with his grandmother, Emma Gaston (as Raymond D. Gaston). In the only interview that I could find (Baltimore Afro-American from September 12, 1950), Wini credits her mother with teaching her to never stop trying, no matter how tough the battle.


Her first singing job was with Lionel Hampton's orchestra, probably beginning in February 1946. She became part of his vocal group, the Hamp-Tones (a name he'd use down through the years for any group he employed). Other singers with the band at the time were Madeline Greene and Sammy Jennings. In March 1946, a blurb gave the only age ever associated with her: 18.


[Or was this her first singing job? A little blurb in the Pittsburgh Courier of March 23, 1946 said "The Winnie [sic] Brown currently being featured with Lionel Hampton's crew, is the same girl heard with Eddie Mallory's orchestra under the name of Annabella." Bandleader Eddie "Pretty Boy" Mallory was the third husband of Ethel Waters; his orchestra backed her on records and tours from 1935-9. After that, the marriage broke up, and so did his band. Mallory then went to New York, where he opened a club called "Fatman On Sugar Hill". He had no band for a number of years, until hooking up with boxer Joe Louis (who owned the Rhumboogie Club in Chicago) in the fall of 1945. Mallory went to Chicago and formed a new aggregation from all the newly-available musicians who had been in the army and navy in World War 2 and were then being discharged. While his musicians were named in a January 1946 article, the band singers were not. If Wini was truly with Mallory, it would have been for a very short time. The band first seems to have performed in late December 1945 and, in mid January 1946, there was speculation that Gale Sutton, from Los Angeles, might join. By mid-February, his new band singer was named as Dale Sutton. (I don't know if Gale or Dale is correct; there's no other mentions of her anywhere.) In March 1946, there was a singer named Pauline Wimbush with Mallory. He obviously had a big turnover.]

January 1946 saw Hampton release his version of Hey! Ba-Ba-Re-Bop, which would become a monster hit, ending up at #1. This meant a lot of touring and a lot of shows and it looks like Wini was hired to be a part of all the activity that would result.

In late April 1946, the Hampton aggregation played the Earle Theater in Philadelphia. With seven shows a day (priced 45 to 95 cents a seat), the theater raked in $41,000 for the week, a sizeable amount. Some of the cast was named in the blurb: "Arnett Cobbs", "Bilton Buckner", George Jenkins, "Winni Brown", Johnny Griffin, Madeline Green, the Rimmer Sisters, and Red & Curley.

In mid-May 1946, Hampton's "Hey! Ba-Ba-Re-Bop Revue" played the Howard Theater (Washington, D.C.) as a benefit to raise money to combat juvenile delinquency. In early July, the revue rolled into the Band Box in Chicago. With typical hype, the dance floor was re-named the "Hey Ba-Ba-Re-Bop spot" and the bar was preparing a special "Hey Ba-Ba-Re-Bop" cocktail. They'd be there for three more weeks, but it didn't say when they'd started.


In October 1946, Hampton played the Strand Theater, Broadway and 47th Street in Manhattan. In December, it was reported that Hampton had dropped Madeline Green, but retained vocalists Sammy Jennings and Winni [sic] Brown.

[Note that the Hampton band was one of the most popular in the country and toured continuously. In most of the engagements I can find, Wini's name isn't specifically mentioned, so I'm not going to report most of them.]

On May 16, 1947, the Hampton show played the Apollo Theater, along with Red & Curley (who were actually part of Hampton's revue, but mentioned separately here) and the 3 Chocolateers. They had just come from the State Theater, in Hartford, Connecticut. That show was reviewed in the May 10 Hartford Daily Courant, which raved about it. Then, the reviewer singled out Wini: "Wini Brown, Hampton's singer, wouldn't be missed." Ouch.


As far as I can tell, Wini only recorded a single song with Hampton under her own name (although she might have been on record as part of the Hamp-Tones). The tune was her smoky-voiced rendition of "Gone Again", a torch song partially written by Hamp's wife, Gladys. It was waxed on August 6, 1947 and released in October. The November 15 review said of it: "For the flip, it's a slow and steady torch ballad in 'Gone Again' with Wini Brown's soft vocal purring making it convincing enough." They said it was the side to watch.

Later in August, the Hampton unit played the Meadowbrook, in Culver City, California, where, it was reported, Wini's rendition of "Gone Again" (which hadn't yet been released) won cheers from the audience. In September, they played the Million Dollar Theater in Los Angeles. A reviewer said that vocalists "Winnie [sic] Brown and Roland Burton capably repped [represented] ork's song department."


On December 31, 1947, pianist Earl "Fatha" Hines rounded up some of Hampton's musicians for a Chicago session for Sunrise Records. These included Charlie Mingus (bass), Morris Lane (tenor sax), Duke Garrette (trumpet), Bobby Plater (alto sax), Eddie South (violin), Billy Mackel (guitar), Curley Hamner (drums), and Charlie Fowlkes (baritone sax). Adding Hampton vocalists Wini Brown and Roland Burton to the mix, they recorded several songs, three of which feature Wini: "Bama Lama-Lam", "Sheik Of Araby", and "Pee Weesin' Blues".

In mid-January 1948, the Hampton crew appeared at the Strand Theater in New York. While the reviewer was impressed with the maestro, the rest of the cast didn't fare as well. He said, "But if Hamp did a great job the rest of the show was also-ran. The girl singer, Winni [sic] Brown, warbled He's Gone Again [sic] and the boy singer, Roland Burton, did a fairish So Far. Neither one meant anything. Burton sings slower than Como."


February 27 found the troupe at the State Theater in Hartford for a three-night stand.



The first of the Sunrise releases was "Bama Lama-Lam", issued in March 1948. It was credited to Curley Hamner (misspelled "Hamer" on the label) And His Orchestra, vocal by Wini Brown. The other two weren't released immediately, but held back until around 1951.


Also in March, the Hampton gang played the Lincoln Auditorium in Syracuse, New York. The review was overwhelmingly favorable. By May, they were doing a weekly radio show called "Bands For Bonds", put on by the Treasury Department. On May 8, they played Sea View Beach (near Norfolk, Virginia), followed by the Mosque, in Richmond.


In the summer of 1948, Wini gave her notice to Hampton. She was marrying his baritone saxman, Charlie Fowlkes, who was moving on to Arnett Cobb's Orchestra. (Hampton replaced Wini with Betty "Bebop" Carter.) Fowlkes was now not only Wini's husband, but her manager.

Fowlkes quickly got Wini a contract with Al Green's National Records, home of the Ravens. (A blurb from early September said it was a 3-year contract, but things wouldn't work out that way.) In October 1948, she had her first session, which produced: "I'll Live True To You", "I Met A Stranger", "An Ordinary Guy", and "I Only Have Eyes For You". These had the Milt Jackson Orchestra, as would all her National sessions.


"I'll Live True To You" (the song that the Larks would record six years later as "I Live True To You") was coupled with "I Met A Stranger" for a November release; they were reviewed (both "good") on November 20. Other reviews that week were for Dan Grissom's "Recess In Heaven", Savannah Churchill & the 4 Tunes' "It's Raining Down In Sunshine Lane", Olive Brown's "Just A Drag", Big John Greer's "Wineola", Nellie Lucher's "I Wish I Were In Walla Walla", and Crown Prince Waterford's "Leaping Boogie". NOTE: The liner notes to the 1986 Savoy Jazz LP, which contains all her National recordings (although some are alternate versions), incorrectly gives the date of this session as November 27, a week after the resulting record was reviewed.

Christmas Eve 1948 found Wini at the Renaissance Casino in New York along with some high-powered company: the King Cole Trio and the Luis Russell Orchestra.


Wini made her first solo trip to the Apollo Theater the week beginning February 11, 1949. Also on the bill were the Ray-O-Vacs and Moms Mabley.



Her next National session was held on February 21, 1949. This time she laid down four songs: "Grieving For You", "(Ya Got My) Brand Of Honey", "He's Good Enough For Me", and "If Love Is Trouble (That's What I'm Looking For)". The first two were released in March and reviewed on the 26th ("Grieving" was rated "excellent"). That same week, they reviewed Jay McShann's "Get Me On Your Mind", Bull Moose Jackson's "Keep Your Big Mouth Shut", the Deep River Boys' "Wrapped Up In A Dream", the 4 Tones' "Bag-Pipe Boogie", Lucky Millinder's "D'Natural Blues", and Earl Bostic's "Lisa".

On April 18, 1949, she appeared, for a limited engagement, at the Hi-Hat Club in Boston. It didn't say how limited it was.

Strangely, a June 23, 1949 column in the California Eagle has columnist Gertrude Gipson crazy about Wini Brown's recording of "My Man". However, she'd never recorded that song and, as far as I know, never would. The columnist specifically used the word "recording", so I'm not really sure what to say about this.


"He's Good Enough For Me" and "If Love Is Trouble (That's What I'm Looking For)" were paired for a summer 1949 release, but don't seem to have been reviewed.



Wini's last National session took place on August 1, 1949. This time, she waxed: "The Sun's Gotta Shine Again", "He's My Daddy", "If It's The Last Thing I Do", and "Someone To Watch Over Me". The first two were released in February 1950, and reviewed on March 11 (both sides "satisfactory"). Other reviews that week were for Larry Darnell's "Pack Your Rags And Go", Little Willie Littlefield's "Rocking Chair Mama", Nat King Cole & Nellie Lucher's "For You My Love", the Master Keys' "Don't Talk Darling", Cecil Payne's "The Worst Is Yet To Come", Hadda Brooks' "Polonaise Boogie", Calvin Boze's "Waiting And Drinking", and Paul Williams' "What's Happening?".

In March 1950, Wini was featured at Ralph Watkins' Bop City (in New York), along with the Ravens and Lucius "Doc" Sausage & His Mad Lads. The show, with the addition of Amos Milburn, then played Philadelphia's Bop City.

July 7, 1950 found Wini as part of a show with Earl Bostic and Herb Lance at the W.C. Handy Theater in Memphis. Later that month, she traveled to Chicago to be part of Nat King Cole's summertime stage show at the Regal Theater. After that, she returned to the Earl Bostic tour package.

With no hits, Charlie Fowlkes switched Wini over to Columbia after only a year with National. This was probably not hard to do, since he was part of Arnett Cobb's Orchestra, which was signed to Columbia at the same time (as were the Ravens and Herb Lance; all these acts were handled by Ben Bart's Universal Attractions).

On October 5, 1950 she recorded two tunes for Columbia, backed by the Les Brown Orchestra: "A Good Man Is Hard To Find" and "This Is The Last Time".

Wini's next trip to the Apollo was the week of October 12, 1950. She shared the stage with Illinois Jacquet and Little Jimmie Scott.


Columbia released "A Good Man Is Hard To Find" and "This Is The Last Time" in November. They were reviewed on the 25th (both sides "good"), along with Piano Red's "Rockin' With Red", the Ravens' "Time Takes Care Of Everything", and Arnett Cobb's "Smooth Sailing".


There was another Columbia session on December 1, which produced "Was It Really Like That" and "We're Supposed To Be Through", both backed by the Dick Vance Orchestra. Released in January 1951, they were reviewed on January 27 (both "good"). Other records reviewed that week were Laurie Tate's "Don't Take Your Love From Me", Dinah Washington's "I Apologize", Ivory Joe Hunter's "False Friend Blues", Bull Moose Jackson's "Without Your Love", and the Varieteers' "I'll Try To Forget I've Loved You".


In March 1951, Wini appeared at the Met, in Philadelphia, along with the Joe Thomas orchestra. On April 20, she opened at the Earle, along with Larry Darnell, Stump & Stumpy, the 5 Blue Flames, and Bill Bailey.


Possibly because Wini was recording for Columbia, one of the giant labels, whoever owned those old Sunrise masters released them around this time: "Sheik Of Araby" (credited to Wini Brown and Roland Burton) and "Pee Weesin' Blues" (credited to Wini). These are difficult to date, since they seem to have been released after Sunrise had ceased to exist (it folded in the spring of 1950). I'll tentatively place the disc in 1951, but I'm not even sure who owned the masters at that time. They're on a Sunrise label that bears no resemblance to the original artwork.

An ad from July 1951 lists Wini Brown as one of the acts that was slated to appear on Columbia's revived Okeh subsidiary. However, her one-year Columbia contract was up and Ben Bart pulled her from Columbia before any recordings could be made for Okeh.


In October 1951, Wini and the Ravens were two of the Universal Attractions acts that were switched over to Mercury Records. I'm not sure if she was still married to Charlie Fowlkes at this point, or even if he was still her manager. A September 1952 blurb in a gossip column links her romantically to Jimmy Lewis, a bass player for Count Basie. (Notoriously unreliable, this gossip column was correct for a change: she actually seems to have married Lewis at some point. He would later leave Basie and switch to the Cootie Williams Orchestra.)


On February 21, 1952, Wini entered the hospital for a tonsillectomy. Amazingly, only about two weeks later, she held her first Mercury session. On it, she was backed by Warren Suttles' Dreamers (Warren Suttles, Percy Green, and Freddy Francis). The fourth member was Joe Van Loan (taking the place of Dreamer Harriett Callender, who had recently given birth). Billed as "Wini Brown And Her Boyfriends", they recorded three songs: "Be Anything But Be Mine", "Heaven Knows Why", and "Way Downtown At The Bottom Of The Hill". The first two were released in February and "Be Anything But Be Mine" (mislabeled as "Be Anything -- Be Mine"), a cover of Eddy Howard's smash hit, became Wini's only chart hit (it was #10, R&B, for a single week). The tune was rated "excellent" the week of March 22, along with Roscoe Gordon's "No More Doggin'", Bette McLaurin's "I May Hate Myself In The Morning", Calvin Boze's "Hey Lawdy, Miss Claudie", and Joe Thomas' "Blue Tango". On April 5, it was a Tip in Los Angeles, although it took until May 31 to become a Tip in Chicago.

Wini then became part of a tour with the Ravens and Burnie Peacock's Orchestra. They appeared at D.C.'s Howard Theater, followed by a six-week engagement at Cincinnati's Cotton Club.


In May, Wini had another Mercury session. Once again credited to "Wini Brown And Her Boyfriends", the background was provided by a totally different group (members unknown) that had been put together by Joe Van Loan. The four songs recorded were: "Here In My Heart", "Your Happiness Is Mine", "It's Always You", and "I Don't Know Any Better". "Here In My Heart" (a cover of Al Martino's #1 hit) and "Your Happiness Is Mine" were issued in May, and reviewed on June 28 ("Here In My Heart" was ranked "good"). Other reviews that week were for Lil Greenwood & the 4 Jacks' "Monday Morning Blues", Floyd Dixon's "Call Operator 210", Titus Turner's "Got So Much Trouble", Andrew Tibbs' "Mother's Letter", Lynn Hope's "Sentimental Journey", and Ivory Joe Hunter's "I Get That Lonesome Feeling".

The May 24, 1952 show at the Earle Theater (Philadelphia) featured Wini, along with Illinois Jaquet and the 4 Buddies. After that, it was off to Cleveland on June 2, before returning to Philly. She then spent a week, beginning July 4, at Weeke's Tavern in Atlantic City, along with the 5 Keys and Piney Brown.

August 1952 found Wini as part of a tour consisting of the Swallows, H-Bomb Ferguson, Little Miss Sharecropper, and the Todd Rhodes Orchestra. They were booked throughout the South for almost two months' worth of one-nighters.

From there, Wini went into the Apollo the week of October 10, 1952, along with the 4 Tunes and Bull Moose Jackson. In early December, she was at the Regal Theater in Chicago.


Wini's last Mercury session was held sometime in late 1952, at which time she laid down another four songs (this time without any "boyfriends"): "Can't Stand No More", "Tear Down The Sky", "Don't You Cry", and "I Only Have Eyes For You". The first two were paired for a January 1953 issue. They were reviewed (both "good") the week of February 7. Other reviews that week were for Linda Hayes' "Yes I Know", Roy Brown's "Hurry Hurry Baby", Danny Overbea's "Train Train Train", Amos Milburn's "Let Me Go Home Whiskey", Christine Kittrell's "Slave To Love", and the Buccaneers' "Dear Ruth".


On February 6, 1953, Wini was at Philadelphia's Earle Theater along with the Clovers, Earl Bostic, Teddy Hale, Coleman Hawkins, Roy Eldridge, and Moke & Poke. Wini sang "Happiness Is A Thing Called Joe" and "I've Got My Love To Keep Me Warm". Sadly, she was back at the Earle, along with Earl Bostic, on February 26, as part of the last show ever put on there. When the Earle closed, it was turned into a W.T. Grant department store.

On March 30, Wini began a 2-week engagement at the Cotton Club in Cincinnati. Also on the bill was old boss Lionel Hampton.

She was back at the Apollo the week of November 6, 1953, along with Arnett Cobb and the Du Droppers.


By 1955, she'd joined the Charles Melvin "Cootie" Williams Orchestra as vocalist (presumably bassist husband Jimmy Lewis was there too). In the 40s, Cootie was known as the "growl trumpet king" for the sounds he could coax out of his horn. The orchestra spent most of its time at the Savoy Ballroom, leaving that gig in the spring of 1957. (They left in time, the Savoy would close for good in July 1958.)

In January 1956, Sol Rabinowitz, of Baton Records, announced that Wini Brown had been signed to his label. A February 4 listing of Baton's talent roster included her name. However, nothing was ever released, nor do I even know if she ever had a session for them.


In September 1956, an Oklahoma group called the Dukes released a song called "Wini Brown" on Imperial. I'm not sure why they picked that title; even the review said "Tune doesn't refer to the singer of same name."

Wini made no further recordings until 1957, by which time she'd been divorced from Jimmy Lewis, who by now had returned to Count Basie's Orchestra.


On May 15, Cootie's aggregation recorded "Available Lover" and "It's All In Your Mind" (a duet between Wini and Larry Dale) for RCA. The tunes were released in July and "Mind" got an "excellent" rating the week of July 8. Other reviews that week were for the Teenagers' "Goody Goody", Lloyd Price's "Lonely Chair", Otis Williams & the Charms' "United", Malcolm Dodds & the Tunedrops' "Beauty And The Beast", Roscoe Gordon's "Tummer Tee", and the Carter Rays' "My Secret Love". Note that "Available Lover" and "It's All In Your Mind" were also released on an RCA promo EP along with Gene Austin's "A Porter's Love Song To A Chambermaid" and "I Could Write A Book". There was another RCA session on May 15, but Wini's tune, "Blue Sunday", was never released.

In November 1957 Decca re-released "Gone Again", Wini's 1947 outing with the Lionel Hampton Orchestra. This time, the flip was Hampton's "Everybody's Somebody's Fool" from 1950 (vocal by Jimmie Scott). Her 10-year old recording had stood the test of time, receiving a "good" rating.

The week of May 2, 1958, Wini, as part of the Cootie Williams Orchestra, was back at the Apollo, this time along with Ruth Brown, the Teenagers, and Nipsey Russell.

In March 1959, it was reported that Wini was separated from her husband, bartender Joe Grant. I have no idea when and how he crept into the picture.


Later in 1959, there was an LP on the Jaro International label, a subsidiary of Top Rank International. Called Around Midnight, it featured vocals by Cootie Williams and Wini Brown, some of which were solos and some duets. Two of the cuts, "Gone Again" (an updated version of her first 1947 release) and "Johnny With The Gentle Hands", appeared as a Jaro International single in January 1960.


And that, as far as I know, was the end of Wini's recording career. In 1986, Savoy Jazz released an LP called Miss Brown For You. This consisted (Savoy said) of all the tunes she'd recorded for National in 1948-9, some of which had been unreleased (see discography). Note that "My Brand Of Honey" is mistitled (it should be "(Ya Got My) Brand Of Honey" [and yes, I realize that it's the original that was probably mistitled in the first place]) and "The Sun's Gonna Shine" should be "The Sun's Gotta Shine Again". Unfortunately, both "My Brand Of Honey" and "Grieving For You" are represented by alternate takes (two each) at the expense of leaving out the original released versions. I can never forgive record companies for doing that.

Wini's last known trip to the Apollo Theater was the week of December 2, 1960. This time, she shared the stage with James Brown, Maurice Williams & the Gladiolas, the Olympics, Larry Williams, Pigmeat Markham, and Sam Taylor. By now, she was no longer with Cootie Williams, who had downsized, forming a quartet (one of whose functions was to back up off-color comedian Belle Barth). In 1962, he'd re-join the Duke Ellington Orchestra (he'd been with them from 1929 to 1940).


She, Pegleg Bates, and Joe Tex played an engagement in Nassau (Bahamas) in January 1961. After the show, the promoter was nowhere to be found and the troupe was stranded in Nassau with no money. (And you thought that only happened in the U.S.)


May 8, 1961 found her as part of a show at Columbia Township Auditorium (in Columbia, South Carolina), starring Jimmy Jones. The ad showed a photo of the Vibrations, but they weren't even mentioned in the list of performers. However, I know you would have gone to see Piemear Markum. Fortunately for confused fans, by the day of the concert, the Vibrations' name had magically appeared and Piemear had been replaced by the look-alike Pigmeat Markham (well, almost; they were still spelling it "Markum").

Wini played Chicago's Regal Theater the week of August 11 1961. With her was Roy Hamilton, Dizzy Gillespie, Big Maybelle, the Edsels, Tiny Topsy, the Isley Brothers, and Bobby Marchan. The last mention I can find of Wini Brown is on November 22, 1962, when she opened at the Continental Room of the Jamaica Club in Columbus. Also on the bill were Christine Kittrell and Thearon "T-Man" Hill (formerly of the Serenaders).

Ziggy Johnson wrote in his April 8, 1967 column in the Chicago Defender that "Wini Brown is back in town and looking good and singing pretty." He doesn't bother to mention where she might be singing.

What happened to Wini Brown after this? I just don't know. She either gave up singing or only appeared locally from then on. She seems to have ended up in Michigan, where she died on March 15, 1978 at the age of 50. (This is the death date for the woman who claimed June 17, 1928 as her birth date.) In spite of all her marriages, she was Winifred Brown at the time of her death.

Wini Brown had a nice voice and worked steadily over the years. But at the end, she just disappeared without a trace. No magazine or newspaper seems to have interviewed her as a "bygone era" star. She deserved better.



WINI BROWN DISCOGRAPHY
DECCA (Lionel Hampton & His Orchestra)
24248 Gone Again/[Hamp's Got A Duke - Lionel Hampton] - 10/47
Reissued in November 1957 on Decca 9-30412; the flip was now "Everybody's Somebody's Fool", with vocal by Little Jimmie Scott

SUNRISE (Curley Hamner & His Orchestra)
2115 Bama Lama-Lam/[Spooky Boogie - Curley Hamner] - 3/48
(Curley's name was misspelled "Hamer" on the label)

NATIONAL
9058 I'll Live True To You/I Met A Stranger - 11/48
9068 Grieving For You/(Ya Got My) Brand Of Honey - 3/49
9078 He's Good Enough For Me/If Love Is Trouble - summer 49
9102 The Sun's Gotta Shine Again/He's My Daddy - ca. 2/50

UNRELEASED NATIONAL
An Ordinary Guy (rec. 10/48)
I Only Have Eyes For You (rec. 10/48)
If It's The Last Thing I Do (rec. 8/1/49)
Someone To Watch Over Me (rec. 8/1/49)

COLUMBIA
39041 A Good Man Is Hard To Find/This Is The Last Time - 11/50
Above with the Les Brown Orchestra
39119 Was It Really Like That/We're Supposed To Be Through - 1/51
Above with the Dick Vance Orchestra

SUNRISE
525 Sheik Of Araby (Wini Brown & Roland Burton)/Pee Weesin' Blues (Wini Brown) - ca. 51 (recorded December 47)
"Sheik Of Araby" appeared on Bravo K134 Earl 'Fatha' Hines And His Orchestra - an LP from the early 60s.

MERCURY (Wini Brown and Her Boyfriends)
8270 Be Anything - Be Mine/Heaven Knows Why - 2/52
5870 Here In My Heart/Your Happiness Is Mine - 5/52
70062 Can't Stand No More/Tear Down The Sky - 1/53

UNRELEASED MERCURY
Way Downtown At The Bottom Of The Hill (rec. 2/52)
It's Always You (rec. ca 5/52)
I Don't Know Any Better (rec. ca 5/52)
Don't You Cry (rec. late 52)
I Only Have Eyes For You (rec. late 52)

RCA (with the Cootie Williams Orchestra)
47-6970 Available Lover/It's All In Your Mind - 7/57
It's All In Your Mind is a duet with Larry Dale
SDS-57-27 Available Lover/It's All In Your Mind//[A Porter's Love Song To A Maid/I Could Write A Book - Gene Austin]

UNRELEASED RCA
Blue Sunday (rec. 5/5/57)

JARO INTERNATIONAL (subsidiary of Top Rank International)
5001 Around Midnight - Cootie Williams and Wini Brown - 59
Lover (Cootie Williams & Wini Brown)
Gone Again (Wini Brown)
You Got To Laugh (Cootie Williams)
I Surrender Dear/Sweet Lorraine (Cootie Williams & Wini Brown)
Goin' Around (Cootie Williams & Wini Brown)
Johnny With The Gentle Hands (Wini Brown)
On The Sunny Side Of The Street (Cootie Williams)
Around Midnight (Wini Brown)
Bewitched (Wini Brown)
That Old Feeling (Cootie Williams)
77018 Gone Again/Johnny With The Gentle Hands - 1/60

SAVOY JAZZ (old National cuts; with the Milt Jackson Orchestra)
1163 Miss Brown For You - 86
I'll Live True To You
I Met A Stranger
An Ordinary Guy
I Only Have Eyes For You
My Brand Of Honey (take 1)
He's Good Enough For Me
If Love Is Trouble
Grieving For You (take 1)
The Sun's Gonna Shine
If It's the Last Thing I Do
He's My Daddy
Someone To Watch Over Me
I Only Have Eyes For You (instrumental)
My Brand Of Honey (take 3)
Grieving For You (take 2)

Unca Marvy's Home Page
More Articles