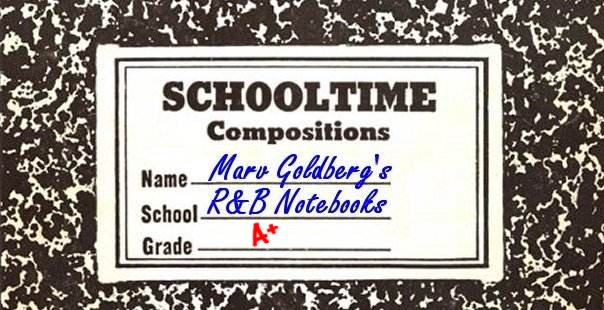 Baton Records
by Marv Goldberg & Marcia Vance

based on an interview with Sol Rabinowitz


© 2007, 2009 by Marv Goldberg
Baton Records, home of the Rivileers and the Hearts, produced some of the better R&B sounds of the 50s. It was started in 1953 by Sol Rabinowitz, who worked for Malverne, a New York City-based distributor of Mercury Records. Malverne's management decided to branch out into other aspects of the recording business and asked Sol to start a record label with their backing.

You can't have a label without artists and Sol immediately went out looking for talent. In Queens, he visited the Triboro Record Shop, where someone suggested that he listen to a group called the Rivileers. Sol did and liked what he heard, picking four songs that he wanted to record ("A Thousand Stars," "Eternal Love," "I," and "Hey Chiquita"). At this point, one of the Malverne partners backed out of the deal, but Sol decided to proceed anyway. Using his own money (and Hugo & Luigi's AFM musicians' union license) he recorded the Rivileers on his own. The studio bands he used were mostly white jazz musicians.

Sol took the newly-minted Rivileers masters to Eddie Heller, with the intention of having them released on Rainbow Records. Heller was most impressed with "I" and "Hey Chiquita," which Sol thought were mediocre compared to the other two. He decided if that was all there was to it, he might as well put them out himself.

Sol had some acetate discs made and brought them to Dr. Jive (Tommy Smalls), who played "A Thousand Stars" on his radio show. A few days later, orders started coming in. But orders for what? No records had yet been pressed. It took another furious few days in December 1953 for the Baton label to actually come into existence. Baton Records, distributed through Malverne, had offices at 108 West 44th Street in New York City.


Sol made a deal with Jimmy Warren of Central Record Sales in Los Angeles to have "A Thousand Stars" pressed and distributed there (where it ultimately reached #1 on the local R&B charts on May 1, 1954). It was also a hit in New York, Chicago, and a few other locales. However, it couldn't be termed a major hit, since distribution (hence sales) was limited to only a few cities. Most distributors that Sol contacted didn't even answer his letters. Distributors were the ones with the power. A million-selling record didn't mean that a million kids had purchased it from record stores; it meant that the distributors had pushed a million copies out to retailers.

Before "I" could be issued, the Rivileers made the mistake of singing it at a party. One of the members of the Velvets heard it and got his group to put it out first on Red Robin. This was a common enough occurrence and was treated rather stoically.

Some minor acts followed on Baton - organist Preston Brown, blues singer Milan Brown, the Miracles, the Belvederes, the Heavenly Echoes, blues singer "Big Mike" Gordon, Chris Kenner from New Orleans (who was later to have a hit with "I Like It Like That"), and Frank Culley (who had had some hits for Atlantic) .


Among the Baton hitmakers was Ann Cole (with "Are You Satisfied," "In The Chapel," and "I've Got My Mojo Working"). According to Sol, Ann Cole actually had the power to make an audience cry. She was backed up, at times, by the Suburbans, a group from Harlem.


Another hit, "Lonely Nights," came from the Hearts, a group recommended to Sol by Zell Sanders (since her daughter Johnnie Richardson - later of Johnnie & Joe - was in it). Sol went up to Harlem to hear them and two weeks later they were recording. They'd have five releases on Baton over the next year and a half, but none of the others recreated the magic of "Lonely Nights."

Saxman Buddy Tate, who had previously worked with Count Basie, had a Philadelphia hit with "Fatbacks And Greens." Bob Horn, who was host of Bandstand before Dick Clark, liked it and played it often. Another Tate record that got a lot of airplay was "Jackie," named after Alan Freed's wife. Of course, Freed played it nightly, but it never became a hit.

As Sol found out, it's not always easy to recognize talent. He told two Queens youngsters to go home and practice some more and then come back. Well, they went home to practice, but didn't come back (they did, however, go on to record as Tom and Jerry, and later on, Simon and Garfunkel).

The Pilgrims were a medium-sized choir that sang folk songs. They were formed by Bob DeCormier, Harry Belafonte's arranger. Also in the group were bass Milt Okun (who became John Denver's producer), and Leon Bibb. The Pilgrims' recording of "Mr. Fiddler" became Baton's most constantly played record. This former Czechoslovakian folk song was used on the "Captain Kangaroo Show" beginning in 1956.

Nat Margo, manager of the Ravens, was instrumental in bringing them to Baton (kind of). Margo brokered a deal that let Baton purchase "Long Lonely Nights" and "Let Me Know" by the Ravens, who had recorded them for Argo. However, Argo didn't want to release "Long Lonely Nights," so as not to interfere with sales of the song by Lee Andrews & the Hearts, which was doing well on Chess, Argo's parent label. Sol re-named them the "Kings," but the public already had two fine versions of the song (the other by Clyde McPhatter) and it didn't sell. Margo also brought Jimmy Ricks, former lead of the Ravens, to Sol, but his "Bad Man Of Missouri" didn't do much either.

In 1957, Sol reissued "A Thousand Stars," hoping it would do better now that Baton's distribution channels had been improved; it didn't.


Noble "Thin Man" Watts, a blues saxophonist, had a big hit with "Hard Times (The Slop)." It was originally just called "The Slop," but it sold better after the name change.

The last Baton hit was "The Things I Love" by The Fidelitys. They had a Pop/R&R sound similar to the Platters, but Baton didn't have too much influence with the Pop DJs at the time so the group didn't do as well as they should have. According to Sol, Baton's biggest hit was either "Hard Times (The Slop)" by Noble Watts or "In The Chapel" by Ann Cole.

Baton lasted until around April 1959. At that time, the distributors were putting small companies out of business - they were neither pushing records, nor paying the manufacturers for the ones that sold.

A couple of months later, Sol formed the Sir label with Morty Craft. "SIR" were the initials of Sol's full name: Sol I. Rabinowitz. Since the same record and master numbers series were used, it was really a continuation of Baton. Lasting about a year, its main artist was the Fidelitys, although there were also releases by the Lonely Ones, Ann Cole, and Noble Watts.

Baton records gave us a load of great sounds. It's a shame its distribution system couldn't have been better, but it was unusual for small record companies to fare very well, even if they had a hit or two. Sol Rabinowitz passed away on March 16, 2013.

Read How I Started An Independent Label by Sol Rabinowitz.




BATON RECORDS

200
The Rivileers
A Thousand Stars
Hey Chiquita
12/53
201
The Rivileers
Darling Farewell
Forever
3/54
202
Buddy Tate
Blue Buddy
Fatbacks And Greens
54
203
The Preston Brown Trio
Lullaby Of The Leaves
Night Flight
54
204
Milan Brown
I'm Goin' Back
Roll It
54
205
The Rivileers
Carolyn
Eternal Love
9/54
206
Buddy Tate
Jackie
Sent For You Yesterday
54
207
The Rivileers
(I Love You) For Sentimental Reasons
I Want To See My Baby
11/54
208
The Hearts
Lonely Lights
Oo-Wee
1/55
209
The Rivileers
Don't Ever Leave Me
Little Girl
2/55
210
The Miracles
A Lover's Chant
Come Home With Me
55
211
The Hearts
All My Love Belongs To You
Talk About Him Girlie
5/55
212
The Delltones
Baby Say You Love Me
Don't Be Long
7/55
213
Jan Raye Quartet
Sweet Sue
Whatever Happened To You
(with Lilyann Carroll)
55
214
Jimmy Morris of The Belvederes
The Belvederes
Dear Angels Above
Come To Me Baby
9/55
215
The Hearts
Gone, Gone, Gone
Until The Real Thing Comes Along
10/55
216
Heavenly Echoes
Didn't It Rain
Your God Is My God
55
217
The Belvederes
We Too (leads: Jimmy Morris & Marie Hayes)
Pepper Hot Baby
10/55
218
Ann Cole
Are You Satisfied
Darling Don't Hurt Me
55
219
"Big Mike" Gordon
Walkin', Slippin' And Slidin'
You Don't Want Me No More
56
220
Chris Kenner
Grandma's House
Don't Let Her Pin That Charge
56
221
Jan Raye Quartet
Feat. Lilyann (Carroll)
You Fool
Soda Pop
56
222
The Hearts
Disappointed Bride
Going Home To Stay
2/56
223
The Delltones
Believe It
My Special Love
3/56
224
Ann Cole
Easy Easy Baby
New Love
56
225
The Pilgrims
Mister Fiddler
This Land Is Your Land
56
226
Frank "Floorshow" Culley
After Hours Express
After Hours Express
56
227
The Suburbans
I Remember
TV Baby
5/56
228
The Hearts
He Drives Me Crazy
I Had A Guy
7/56
229
Ann Cole
I'm Waiting For You
My Tearful Heart
56
230
Don Carroll
Italian Rock And Roll
Where Do I Stand
56
231
The Mello-Maids
Oh-h-h
Will You Ever Say You're Mine
56
232
Ann Cole and The Suburbans
Each Day
In The Chapel
11/56
233
"Big Mike" Gordon
Careless Love
The Clipper
56
234
Frank Tucker
Hey Hester
Nobody But Me
56
235
The Pilgrims
Careless Love
Walkin' Down The Track
57
236
Jimmy Ricks & The Suburbans
I'm A Fool To Want You
Bad Man Of Missouri
2/57
237
Ann Cole
Got My Mo-Jo Working
I've Got A Little Boy
3/57
238
The Mellow-Maids
A Million Years Ago
I Remember Dear
57
239
The Bill Johnson Quintet
So Sweet Of You
Traveling Stranger
4/57
240
The Suburbans
Leave My Gal Alone
My First And Last Romance
4/57
241
The Rivileers
A Thousand Stars
Who Is The Girl?
5/57
242
Tony Reynolds
King Of The Stars
When They Dance The Tarantella
57
243
Ann Cole
No Star Is Lost
You're Mine
57
244
The Phantoms
Lost And Found
Channel Fever
57
245
The Kings (The Ravens)
Long Lonely Nights
Let Me Know
6/57
246
Noble "Thin Man" Watts
Easy Going - Part 1
Easy Going - Part 2
57
247
Ann Cole
Give Me Love Or Nothing
I've Got Nothing Working Now
57
248
Gar Bacon
There's Gonna Be Rockin' Tonight
Y-I-O-U
57
249
Noble Watts
The Slop
I'm Walkin' The Floor Over You
58
249
Noble Watts
Hard Times (The Slop)
Midnite Flight
58
250
Gar Bacon
Justice
Pucker Up
58
251
Noble Watts
Rickey Tick
Blast Off
58
252
The Fidelitys
The Things I Love
Hold On To What'Cha Got
2/58
253
Marie Knight
I Thought I Told You Not To Tell Them
September Song
58
254
Noble Watts
The Slide
Shakin'
58
255
The Storey Sisters
Cha Cha Boom
Which Way Did My Heart Go?
58
256
The Fidelitys
Memories Of You
Can't You Come Out
6/58
257
Noble Watts
Great Times
The Creep
58
258
Ann Cole
Love In My Heart
Summer Nights
58
259
The Stewart Twins
Ho Hum (Dum-Dee-Dum)
Joey
58
260
The Newtones
Going Steady
Remember The Night
58
261
The Fidelitys
Captain Of My Ship
My Greatest Thrill
8/58
262
B. Phillips and The Rockets
Noble Watts
Pajama Party
The Creep
58
263
The Stewart Twins
Daddy O
Pajama Party
58
264
La Russell
That's How He Watches Over Me
The Rich Poor Man
58
265
The Tones
We (Belong Together)
Three Little Loves
12/58
266
Noble Watts
Flap Jack
Hot Tamales
59
267
The Music Masters
French Quarter
Temptest
59
268






269
Lou Josie
Lonely Years
I'm Gonna Get Cha
4/59
SIR RECORDS

270
The Lonely Ones
My Wish
I Want My Girl
6/59
271
The Fidelitys
The Invitation
Marie
7/59
272
Ann Cole
Nobody But Me
That's Enough
59
273
Noble Watts
& His Rhythm Sparks
Original Boogie Woogie
Mashed Potatoes
59
274
The Fidelitys
Walk With The Wind
Only To You
10/59
275
Ann Cole
A Love Of My Own
Brand New House
60
276
The Fidelitys
This Girl Of Mine
Where In The World
5/60
277
The Fidelitys
Wishing Star
Broken Love
8/60
Unca Marvy's Home Page
More Articles