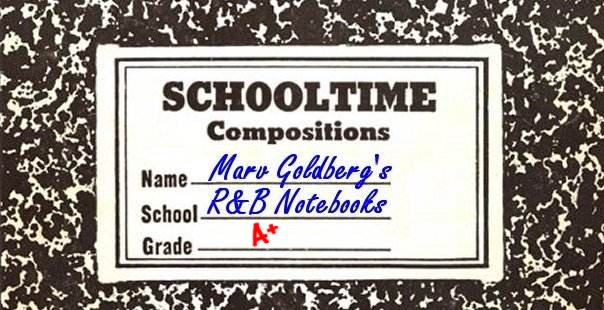 The Swallows

By Marv Goldberg

Based on interviews with Eddie Rich,
Herman Denby, Frederick Johnson,
Bobby Hendricks, and Bill Levinson


© 2003, 2009 by Marv Goldberg
Collectors have made the Swallows one of the most beloved of R&B groups. Their haunting ballads and risqué up-tempo novelties are perennial favorites.

The origin of The Swallows goes back to 1946, when a bunch of 13-year-olds from Baltimore formed a self-contained vocal/instrumental group called the "Oakaleers." The members were: Lawrence Coxson (lead tenor), Irving Turner (tenor and baritone), Earl Hurley (first and second tenor and bongos), Norris "Bunky" Mack (bass, piano, guitar, and drums), and another tenor named Gavin.

The Oakaleers practiced on street corners for a couple of years. Then, around 1948, they ran into a couple of guys who also sang on corners: Eddie Rich (first tenor) and Frederick "Money" Johnson (baritone and guitar). Rich and Johnson had been childhood friends and would eventual be brothers-in-law. Interestingly, Johnson, a lefty, taught himself to play a right-handed guitar held upside down.

Eddie and Money became friendly with Earl, and ultimately ended up joining the Oakaleers in place of Gavin and Coxson (although Coxson was occasionally used as a fill-in at personal appearances over the years). Now the Oakaleers were Eddie Rich, Bunky Mack, Money Johnson, Earl Hurley, and Irving Turner.

Then, one day, Eddie mentioned to Earl that he had a friend who sometimes sang with them and who also wrote songs: second tenor and baritone Herman "Junior" Denby. Earl asked Eddie to bring Junior around and Junior was hired the same day.

Says Junior, "We went out on the street and sang to make money." While Junior would eventually be the group's bassist, in the beginning, "I just had a barrel with a single string." Then, Earl's brother-in-law, a bass player, began loaning Junior his instrument, saying "as long as you take care of it, you can practice on it." What was it like dragging a full-size bass around to gigs? "It was hell," says Junior.

However, the group was now a sextet, which was a bit unwieldy. Irving Turner stopped singing with the Oakaleers, but Earl promised him that he'd always be a part of the group. Irving was kept on as valet (and occasional fill-in). We'll meet him again later.

With Earl Hurley doing all the vocal arranging, the young Oakaleers remained on Baltimore's street corners (practicing mostly standards that they could learn from sheet music [just for the lyrics; none of them could read music at that point]) and made the rounds of the amateur shows that were popular at the time. Earl lived across the street from Sonny Til, and the Oakaleers greatly admired the up-and-coming Vibra-Naires (as the Orioles were originally called). The Oakaleers thus got to hear all the Orioles' arrangements first hand, including many even before they were recorded. Actually, they spent so much time around the Orioles that, with Eddie in the lead, they began to sound like them more and more. Other influences on the young Oakaleers were the Mills Brothers, the Ink Spots, the Ravens, the Charioteers, and the 4 Tunes.

They also did a lot of practicing at Earl's house. His mother was very supportive of the guys as long as they were singing. As soon as they stopped and began telling jokes, she made sure it was time for them to leave.

Then, the "Oakaleers" became the "Swallows," a name suggested by Money Johnson's mother, after her favorite song by the Ink Spots: "When The Swallows Come Back To Capistrano." This also served as their theme song, but they never got around to recording it (primarily because of the Dominoes' hit version). Andy Magruder, lead of the 5 Blue Notes, remembered the Swallows stealing the show from Pearl Bailey at the Howard Theater in Washington with the tune.

The Swallows developed an act that brought them bookings long before they ever recorded. Mostly playing clubs and theaters, they first appeared as the Swallows at Eddie Leonard's Spa Musical Bar, on Charles Street, in the late 1940s.

Through the reputation they developed, the Swallows were brought to the attention of radio announcer Jack Gale (WTBO in Cumberland, Maryland). Gale contacted Bill Levinson, who wound up managing the group in partnership with Irv Goldstick. Goldstick, the owner of a Baltimore record shop, was able to get the Swallows bookings at local nightclubs through his contacts in the music industry.


At this point, their ability to sound like the Orioles almost cost them a recording contract. In early 1951, Goldstick arranged for the Swallows to audition for King A&R man Henry Glover. The group made a great impression, but he refused to sign them. Glover told them that he'd be back in Baltimore in a month or so and "if you can change your style, I'll record you." Let's face it, there was room for only one Orioles. (Intriguingly, it was reported in the trades in February 1951 that Atlantic had signed a group called the "Oakeneers" from Baltimore; this is believed to have been a different group, although no group by that name ever recorded for Atlantic.)

A couple of years later, on November 13, 1953 there was a small article about the Swallows in the Kansas City Call. Not a particularly easy read (since they seemed to print the lines of text almost at random), but it went into great detail concerning the origin of the group:

Seems the fellows got together for a rehearsal on the stage of the Royal Theater in Baltimore at the same time a business meeting was in session in the theater manager's office. The meeting was interrupted, so the story goes, when the harmonious strains of the Swallows' vocalizing came floating in over the manager's audiphone that had been accidentally left open. Who left the audiphone open remains a mystery around the Royal, but the Swallows aren't kicking, for out of that inadvertent "audition" came their first recording contract signed, sealed and delivered before they left that stage.

If they'd only been portrayed as janitors, this story would have rivaled the contrived start of the Ink Spots!

The Swallows' first session took place in New York on April 6, 1951. They recorded four songs, all led by Eddie Rich: "Will You Be Mine," "Dearest," "Wishing For You," and "Since You've Been Away."


At the time, none of the members could read music. Junior credits Earl Hurley as being the genius behind the Swallows' harmony arrangements. Then they'd work with arranger Billy Conrad, who'd write the charts, so that the song could be copyrighted. Junior Denby wrote many of the group's songs: "Will You Be Mine," "Dearest," "Wishing For You," "You Left Me," "Beside You," and "You Walked In" (but not "Roll, Roll, Pretty Baby," although his name was listed as writer, along with Velma Southard's). The haunting piano on many of their releases was played by Sonny "Long-Gone" Thompson, who was one of the mainstays of the King studio band.

In May, King issued the first Swallows record: "Dearest," backed with "Will You Be Mine." The disc was reviewed on June 9 (both sides rated "excellent"), along with Piano Red's "Layin' The Boogie," Lynn Hope's "Blue Moon," Martha Davis' "Player Piano Boogie," the Ravens' "You Foolish Thing," the 5 Blue Flames' "In The Cool Of The Evening," the Red Caps' "Sidewalk Shuffle," and the Radars' "I Need You All The Time."

On July 7, "Will You Be Mine" was listed as a Tip in Oakland, California. It took until August 25 for it to work its way down the coast to be listed as a Tip in Los Angeles. By the time "Will You Be Mine" had finished its run on the R&B charts, it had peaked at #9. Not bad for a first effort.


Their second King release was "Since You've Been Away"/"Wishing For You," issued in August 1951. It was reviewed (again both sides received "excellent" ratings) on September 1, along with Cecil Gant's "Owl Stew," Todd Rhodes' "Gin, Gin, Gin," Larry Darnell's "Sad And Lonesome," and the 4 Deep Tones' "Castle Rock."

In early September, the Swallows spent a week at Baltimore's Royal Theater, before moving on to the Howard (in D.C.). In a September 15 article in the local Baltimore Afro-American, they were compared favorably with the Orioles. However, an accompanying photo listed members as "Francis Johnson" and "Herman Dudley."

Their second session was held in New York on September 19, 1951, when they laid down "Eternally," "You Left Me" (both led by Eddie Rich), "It Ain't The Meat," and "Roll, Roll, Pretty Baby" (both led by Bunky Mack).


Not long after, they held their third session (in New York on October 10, 1951), when they recorded another two sides: "Tell Me Why" (led by Eddie Rich) and "Beside You" (fronted by Junior Denby). Henry Glover listened to Eddie leading "Beside You" (the first song that Junior had ever written), and shook his head; he wasn't hearing what he wanted. When told that Junior could imitate Charles Brown, Glover was interested and asked him to sing it that way. He listened and liked the style, but asked Junior to take some of the Charles Brown out of his voice. Junior complied, and Glover had so much faith in the song that he made sure that it was registered in his name with the publisher. Bill Conrad's name was there too, but not Herman Denby's!

On October 26, the Swallows were part of a Count Basie package that began its tour at the Paradise Theater in Detroit before coming East.

In December, King issued two Swallows' records. The first was "Eternally," coupled with "It Ain't The Meat." The other was "Tell Me Why," backed with "Roll, Roll, Pretty Baby."

"It Ain't The Meat" received an "excellent" rating on December 22, 1951, along with Joe Houston's "Have A Ball" and Jimmy Witherspoon's "I'm Just Wandering." However, it was "Eternally" that was listed as a Tip in Columbia, South Carolina on January 19, 1952.


On February 13, 1952, the Swallows went back to the New York studios for their fourth session. Henry Glover insisted that the leads on all four sides be done by Junior Denby in his Charles Brown style. The tunes were: "I Only Have Eyes For You," "Deed I Do," "You Walked In" (Junior's composition), and "Oh Promise Me." "I Only Have Eyes For You" had been written by Al Dubin and Harry Warren in 1934, when it was sung by Dick Powell in the movie Dames. "Deed I Do" was even older, penned in 1926 by Walter Hirsch and Fred Rose; it was popularized by orchestra leader Ben Bernie in 1927 and covered that same year by Ruth Etting. In 1948, Lena Horne also had a hit with it. While five groups recorded it (that I know of), the only released versions were by the Gems and the Cleftones (the versions by the Swallows, the Dominoes, and the Blossoms stayed in the can).

Also in February, Junior Denby was drafted into the Marines. He was replaced by Herman Williams, who toured with the Swallows for about six months. Williams, who had been with the Tilters, was also a singing bassist.

On March 20, the Swallows began a week's stay at the Earle Theater in Philadelphia, along with Johnnie Ray; they'd just been signed by Ben Bart's Universal Attractions booking agency.

On April 11, 1952, the Swallows went into the Howard Theater for a week, along with Sonny Thompson's Orchestra. From there, it was onward to the Apollo Theater (on the 18th), along with Pearl Bailey, Freddie Mitchell, and George Kirby. This coincided with their next King release: "Beside You"/"You Left Me." The record was reviewed on April 19 (both sides "good"), along with the Dominoes' "Have Mercy Baby," Wynonie Harris' "Keep On Churnin'," Maurice King's "Wheel Of Fortune," and Sax Mallard's "Slow Caboose." Ranked a Tip in Oakland on May 10, "Beside You" rose to #8 on the R&B charts, becoming the Swallows' biggest hit.

Frank Schiffman, owner of the Apollo Theater, said this about their performance: "First appearance. Quite disappointing."

In May, King issued "I Only Have Eyes For You," backed with "You Walked In." That same month, the Swallows played a week at Weeke's Café (in Atlantic City), before heading off on a month-long series of one-nighters. "You Walked In" was given a "good" rating on May 31 (as was its flip). Other reviews that week went to Varetta Dillard's "Easy, Easy Baby," the 4 Buddies' "You're Part Of Me," the 5 Keys' "How Long," the Treniers' "Hadacol, That's All," Joe Medlin's "I'll Always Be With You," Annie Laurie's "Lonesome And Blue," Tampa Red's "But I Forgive You," and Joe Turner's "Just A Travelin' Man."

On June 13-16, the Swallows appeared at the Sportsman's Club in Newport, Kentucky. Then it was off to participate in some very early shows put on by Alan "Moondog" Freed in Ohio (called the "Dance Caravan of Rhythm and Blues Stars"). Along with Edna McGriff and the Buddy Lucas Orchestra, they appeared at the Crystal Beach Ballroom (Lorraine, Ohio) on the 19th, the Summit Beach Ballroom (Akron) on the 20th, and the Avon Oaks Ballroom (Youngstown) on the 21st. Freed set up remote broadcasts at each of the sites, so that the events would also be heard over his WJW show in Cleveland.

August 1952 found the Swallows as part of a tour consisting of Wini Brown, H-Bomb Ferguson, Little Miss Sharecropper, and the Todd Rhodes Orchestra. They were booked throughout the South for almost two months worth of one-nighters. On August 16, "You Walked In" was reported as a Tip in Milwaukee.

Then something interesting happened. While the Swallows were off on tour, Junior Denby came home on leave from the Marines. Somehow, Henry Glover found out about it and had him come to Cincinnati for a recording session (he was living in Detroit at the time). When he got there, Glover gave him six songs to learn and provided him with a low-key backup group. On October 7, 1952 Denby recorded "Our Love Is Dying" and "Where Do I Go From Here." Two days later, he recorded the other four tunes: "Nobody's Lovin' Me," "Please Baby Please," "Laugh (Though You Want To Cry)," and "Trust Me." Most of these songs had been written by Henry Glover.

Junior was never formally introduced to the six-man group that backed him up; it wasn't a group he'd ever seen before, but he suspects, because of their sound, that they were a gospel group. So who could it have been? An obvious candidate is the Spirit Of Memphis Quartet (which had six members at the time). Coincidentally, they were doing some recording for King on October 7. Unfortunately, it isn't an open and shut case. According to Doug Seroff, the songs from that date were recorded live at a concert at the Masons' Temple in Memphis, which is around 400 miles from Cincinnati (this is per Cedric J. Hayes and Robert Laughton's Gospel Records, 1943 - 1969). On the other hand, the King master book itself (which Bill Daniels has a copy of) claims that the Spirits' recordings that day were done in Cincinnati. After listening to the recordings, Doug doesn't think they particularly sound like the Spirits (and the recordings of October 7 really were done at a concert).

Another candidate is the Swan Silvertones, also a sextet at the time. They had recorded for King up until 1951, and were currently waxing for Specialty. However, if they were in town, Glover might have invited them to make a few extra bucks by doing some backup work. In the King master book, although the October 9 session is credited to the "Swallows," the October 7 session is listed as something that Bill Daniels says looks very much like "Swans." The bottom line is, unfortunately, that there is no clear answer and we'll probably never know.

After the sessions, Junior returned to the Marines, and wasn't aware until much later that all six tunes had subsequently been released as by "The Swallows."

Here's something (from Todd Baptista) that I never knew before:

When Clyde McPhatter left the Dominoes to form the Drifters in 1953, Eddie Rich turned down Billy Ward's offer to replace him as the group's new lead singer. Eddie was just talking about that the last time we chatted before Christmas [2020]. If he had suspected that the company was going to record Herman Denby without the rest of the Swallows, he would have made the jump. He said, "I was on tour with the group and while we were traveling they brought him in and did that. We knew nothing about it. I had no idea that Denby was going to go in and cut those records when he was on leave from the Marines. Henry Glover put him with another group and they made 'Laugh' and 'Our Love Is Dying' and those other ones. If I had known then what I know now, I would have gone with the Dominoes."

In November 1952, King released "Where Do I Go From Here," coupled with "Please Baby Please"; it was credited to the Swallows (although Denby was the only Swallow on it). The record was reviewed (both sides "good") on November 15, along with Larry Darnell's Okeh release of "I'll Get Along Somehow," Tiny Bradshaw's "Soft," and Muddy Waters' "Standing Around Crying." On January 3, 1953, "Please Baby Please" was a Tip in Cincinnati.

In February 1953, the rigors of traveling were impressed on the Swallows: while going through Lancaster, Pennsylvania, they were in an auto accident. Taken to the hospital with minor injuries, they ended up entertaining other patients while waiting for their car to be fixed.

March 13, found the Swallows at the Apollo Theater, along with Linda Hayes, Machito and His Orchestra, and Moms Mabley. Frank Schiffman's review of their performance: "Quite poor. Have no drive. Flonders [sic] around considerably."

Immediately following that engagement, the Swallows' last King session was held in New York on March 20, 1953. They went out with four more songs: "Pleading Blues" (led by Money Johnson), "I'll Be Waiting" (Eddie Rich), "Bicycle Tillie" (Bunky Mack), and "It Feels So Good" (Money Johnson). ["Bicycle Tillie" had originally been done as "My Bicycle Tillie" by the Cats 'N Jammer Three in 1947; it was re-done the following year (as "Gonna Ride Tillie Tonight") by, amazingly, the 4 Tunes.] By this time, Irving Turner had rejoined the group (although as bassist, not as a singing member), replacing Herman Williams. Eddie Rich, Bunky Mack, Earl Hurley, and Money Johnson.

That same month, King released "Our Love Is Dying," backed with "Laugh (Though You Want To Cry)" (a tune partially written by Ivory Joe Hunter). Once again, both sides of the record were by Junior Denby and the studio group; once again they were credited to the "Swallows." They were reviewed on March 28 (with "Laugh" receiving an "excellent"). Other reviews that week went to Sax Kari's "Daughter (That's Your Red Wagon)" and Benny Brown's "Pappa" (both answers to Ruth Brown's "(Mama) He Treats Your Daughter Mean"), Roy Brown's "Grandpa Stole My Baby," and Carmen Taylor's "I'm Comin' Back To You."


In May 1953, King issued "Nobody's Lovin' Me"/"Bicycle Tillie." This time, there was a Junior Denby "Swallows" side coupled with a "real" Swallows side. They were reviewed (both "good") on June 13, along with Charles Brown's "I Lost Everything," the Du Droppers' "Come On And Love Me, Baby," the Serenaders' "Will She Know," and Little Richard's "Fool At The Wheel."

Sometime in mid-1953, bass Norris "Bunky" Mack went into the service. His replacement was Al France (who also played bass).

September saw the release of "Trust Me"/"Pleading Blues." Once again, the record contained sides by two different groups. Both sides were ranked "good" on September 26, along with Willie Mae Thornton's "They Call Me Big Mama," Rufus Thomas' "Tiger Man," and the 5 Keys' "I'm So High."

The Swallows' final King release was issued in November 1953: "I'll Be Waiting"/"It Feels So Good." It was reviewed on November 21 (both sides "good"), along with the Platters' "Give Thanks," Jimmy Witherspoon's "Sad Life," and B.B. King's "Blind Love."

The Swallows stayed with King until late 1953. (Their 2-year contract would have been up in April of that year, but, since King continued to release sides through the end of the year, there might have been some sort of extension arrangement).

After his stint with the Marines was over (in February 1954), Junior Denby went back home to Detroit and got married. He soon hooked up with King again, in order to test out a solo career. Around May of 1954, he had a single session with King, recording four songs: "With This Ring," "I'm Still Lonesome," "This Fool Has Learned," and "If You Only Have Faith In Me." The first two were released in May; the others in June. They didn't take off and that was the end of Junior's recording career. He started investigating the practices of King and got really angry at the lack of writer royalties coming his way. He then decided to just stay away from the whole scene.

In early 1954, second tenor Dee Ernie Bailey (known as "Barefoot Bill") was added as a sixth member.

In July 1954, manager Russell Dorsey (Bill Levinson and Irv Goldstick were gone by then) got them a one-shot deal with Flap Hanford's tiny After Hours label in Harlem. They were appearing at the Apollo Theater and staying at the Hotel Teresa, when Hanford expressed an interest in recording them. At the time, the Swallows were: Earl Hurley (lead on "My Baby"), Eddie Rich, Dee Ernie Bailey, Irving Turner (who was now vocalizing as a tenor/baritone), Money Johnson (lead on "Good Time Girls"), and Al France. Released that same month, the record doesn't seem to have been sent out for review. Its competition would have been the Vibranaires' "Doll Face," the Shadows' "Big Mouth Mama," the Hollywood Flames' "Peggy," the Orioles' "In The Chapel In The Moonlight," the 5 Royales' "What's That," and the Treniers' "Bald Head." A third master recorded at the session was Eddie Rich's interpretation of the old Una Mae Carlisle ballad, "Walking By The River."

Here are Eddie Rich's memories of that period, as told to Todd Baptista:

He [Flap Hanford] was checking into the Hotel Teresa at the same time we were, plus he had come to the Apollo to see us. He was promoting something himself on his own label. We signed with him and recorded in New York. He paid us part of our money and then Flap checked out at three o'clock in the morning while we were still in bed. So he got one over on us, too. Money [Johnson] wrote and sang "Good Time Girls" and "My Baby" was Earl [Hurley]'s song. He could sing, too. Everybody in the group was a singer. I don't know who is playing piano on these songs. Just somebody that he got. I never heard those songs on the radio. Everybody said they were looking for it, trying to get it.

It ["Walking By The River"] was Russell Dorsey's idea because he liked it. He was our manager at the time and he was a crook. He used to be the Orioles valet and chauffeur and they fired him. He used to come to our rehearsals. He was a con man. He could make you think when you wake up tomorrow you'd have a pot full of gold and you had nothing but air. So, he did dirty things. When we got with Universal Attractions, he used to go down there with our car and borrow money on our name and keep it for himself. We didn't know what was going on. The man would send us the expense money, and he would give us what he wanted like we were little boys and he would pocket the rest. The man bought his home on us. He was terrible, man. Anyway, "Walking By The River" was Russell's favorite song. When we went to record, we rehearsed it, and so Flap said, "All right, go ahead and cut it." Sonny Til put it out, too. [Actually, the Orioles had recorded it for Jubilee in August 1950, but it was never released.] The man played it through an echo chamber. I would record it again, now.

In late 1954, Al France was replaced by bass Edward "Buddy" Crawford and their valet, William "Ace" Thomas, was brought on board as the group's drummer. Although there were no further recordings, this group remained intact throughout 1955.


Early in 1956, however, Irving Turner was replaced by tenor Bobby Hendricks. Hendricks came from Columbus Ohio, where he sang with a group called the Crowns (who were, currently, tenor Pete Oden, baritone Roosevelt Young, and bass Paul Moore; a former member had been Forest Porter, lead of the Supremes on Ace). The Crowns traveled around, ending up in Baltimore, where Bobby met Eddie Rich. Soon the Crowns had broken up and Bobby found himself a member of the Swallows. At the time he joined, the other members were still Eddie Rich, Money Johnson, Dee Ernie Bailey, Buddy Crawford, and Earl Hurley.

But after a couple of months, and less than a half dozen more engagements, the Swallows were pretty much out of business. Money Johnson, Eddie Rich, and Earl Hurley had stuck it out for ten years with the group. According to Money, the Swallows finally disbanded because too many personnel changes had destroyed the initial enthusiasm and dedication of the original members. Trying to salvage something of a singing career, Eddie Rich and Bobby Hendricks recruited the rest of Bobby's Crowns (who were still in Baltimore) and, calling themselves the "Marquis," recorded "Popcorn Willie" for Rainbow Records (with Pete Oden in the lead). The flip, "I Don't Want Your Love," is led by Eddie Rich. The session was held in Philadelphia.

The Marquis barely survived the recording session, because in September of 1956, Bill Pinkney came to town looking for some singers. He'd been the bass of the Drifters, but had recently been fired for trying to get a raise for the members of the group. Pinkney lived in nearby Washington, D.C. at the time and knew Bobby Hendricks because Bobby's Crowns had opened for the Drifters at a show at the Lincoln Theater in Columbus in early 1956. Hendricks had impressed him and now Pinkney recruited him, along with former Swallow Dee Ernie Bailey, and formed the Flyers. The fourth member was a local character named Billy Kennedy, who couldn't sing very well, but was very good looking. Said Bobby Hendricks: "He looked like what every good singer wished he could look like" and was a man about town with contacts for bookings. He knew all the girls and all the angles. The guitarist for the group was Reggie Kimber. On December 6, with Bobby Hendricks in the lead, the Flyers recorded "My Only Desire"/"On Bended Knee" for Atco (they were released March, 1957). Bobby Hendricks would soon go on to become the lead of the Drifters, before having a national hit with "Itchy Twitchy Feeling." (In the early 60s, both Pete Oden and Paul Moore, back in Columbus, became members of the Egyptian Kings.)


Eddie Rich was friendly with another group from Baltimore, the Honey Boys: Calvin "Khaki" Rowlette (lead), John "Prince" Billy (first tenor), Diason "Dixon" Stokes (baritone), and Roland "Big Boy" Jackson (bass). They had released a single record for Modern in January 1956: "Never Lose Faith In Me"/"Vippity Vop." Eddie Rich even joined the group later that year, replacing Rowlette for a while.


In late 1957, Eddie Rich and Calvin Rowlette decided to resurrect the Swallows. They rounded up baritone Money Johnson (who'd been playing guitar with the Jumping Jaguars), tenor Earl Hurley, bass Edward "Buddy" Crawford, and tenor Buddy Bailey (Dee Ernie Bailey's brother, who'd been with a group called the Capitols; this isn't the Buddy Bailey who was the lead of the Clovers). Therefore, it really was a resurrection: Rich, Johnson, Crawford, and Hurley had all been there at the demise of the original group around a year and a half before.

In January 1958, they were making some appearances at Tillie's, a club owned by a guy who liked Country & Western music. So (mostly for a joke), they put together an arrangement of Don Gibson's "Oh Lonesome Me" (which hadn't hit the national charts yet).

Pleased with the reception they were getting, they arranged an audition with their old label, King. This resulted in a recording session on February 4, 1958, at which they recorded two songs: "Oh Lonesome Me" and "Angel Baby" (another C&W sound). Both were led by Calvin Rowlette. As long as they were in the studio, they were used to back up Tiny Topsy on "Western Rock 'N Roll" and "Cha Cha Sue", two songs that were released on Federal in April.

"Oh Lonesome Me" and "Angel Baby" were released on King's Federal subsidiary in February 1958. The record was reviewed on February 17 (both sides "good"), along with the Monotones' "Book Of Love," the Coasters' "Gee, Golly," the Lovers' "I Wanna Be Loved," and the Classics' "If Only The Sky Were A Mirror."

The group's second Federal session took place on April 28, 1958, at which time they laid down four more tracks: "We Want To Rock," "In The Palm Of My Hands," "Rock-A-Bye Baby Rock," and "Laughing Boy." The two "rock" numbers, both Baltimore "street songs," featured the entire group, the other two were led by Calvin Rowlette.

"We Want To Rock," backed with "Rock-A-Bye Baby Rock" were issued in May. Reviewed on May 26, both sides were ranked "good." Other reviews that week went to the Platters' "You're Making A Mistake," the 5 Discs' "I Remember," and Donnie Elbert's "I Want To Be Loved But Only By You."

On June 11, 1958, the Swallows recorded a single track, a remake of the original group's "Beside You" (with Calvin in the lead). Although it was issued the same month (backed with "Laughing Boy"), Federal took its time sending out review copies; it wouldn't be reviewed for over three months.

The Swallows last Federal session was held on July 11, 1958. This time they recorded "Itchy Twitchy Feeling" (a tune that was moving up the charts for former Swallows member Bobby Hendricks) and "Who Knows, Do You?" (both led by Calvin). Both songs were released later that month and reviewed on July 28 (both "good"), along with Don & Dewey's "The Letter," the Heartbeats' "One Day Next Year," and the Diablos' "For Old Times Sake."

It wasn't until September 29 that the trades got around to reviewing "Beside You" and "Laughing Boy" (once again, both sides were considered "good"). Other reviews that week went to the Silhouettes' "I Sold My Heart To The Junkman," the Solitaires' "Walking Along," the Six Teens' "Baby-O," and the Unique Teens' "At The Ball."

While the second Swallows group had plenty of talent, they saddled themselves with poor material and arrangements. Possibly the best song they did was "Who Knows, Do You?", but it was stuck on the flip of "Itchy Twitchy Feeling," the side that was pushed by Federal. In spite of this, every song ever released by either Swallows group was rated at least "good" by the trade papers. Without hits, however, the group faded into history after less than a year.

Eddie Rich tried it again in the early 60s, joining with George "Sonny" Hatchett (tenor), Richard Williams (baritone; the original bass of the Orioles, prior to their recording days), and Albert Smith (bass). This time the group was "Sonny and the Dukes," who recorded "My Love" and "Make Up Your Mind" for Reverb (and also backed up George Jackson [former lead of the Plants], as the Unisons on Lescay: "Watching The Rainbow"/"Miss Frankenstein").

In the mid 1980s, Eddie Rich formed a Swallows group that recorded for Philadelphia's Starbound label. The other members were Eddie's nephew, David Banks (first tenor), Thomas "Rico" Brown (first and second tenor), Theodore Eastep (a baritone who had been with Little Hooks and the Kings in the 60s), and Albert Smith (bass). This group had six records released in 1986. After that, David Banks left the group and was replaced by second tenor Leroy Miller (who was in and out of the group). By the time that the Swallows did some additional 1991 recording for Starbound, second tenor Joe Gaines was part of the group in Leroy Miller's place.

Junior Denby appeared with Eddie's group for one 1983 engagement in New Jersey. In 1993, Junior appeared as a member of the Cardinals when they were inducted into the UGHA Hall Of Fame (Ernie Warren, lead; Jack Johnson, baritone; Melvin Coles, tenor; and Junior Denby, bass).

The following year, the Swallows themselves were inducted into the UGHA Hall of Fame. The group that appeared consisted of Junior Denby, singing along with Eddie Rich's current Swallows aggregation: Albert Smith, Butch Johnson, and Rico Brown). Money Johnson was still alive at the time, but wasn't present. 1994 marked the last time Junior performed with a Swallows group; he, tenor Melvin Coles, baritone/bass Lee Gordon, and high tenor Bill Mills appeared for a single show as the Swallows.


Most of the players are gone now, including Earl Hurley, Money Johnson, Bunky Mack, and Calvin Rowlette. Eddie Rich is still singing in 2009, with a Swallows group consisting of Leroy Miller, William "Til" George, Johnny Robinson, and Bryan Robinson. Junior Denby, who for a while did the lead chores for Harold Winley's Ink Spots (although, as he told me, he found it difficult to come up to the standards of a Bill Kenny), passed away on July 14, 2013 at age 82.



Special thanks to Ferdie Gonzalez, Jim Dunn, Doug Seroff, Dan Nooger, Todd Baptista, and Bill Daniels.




THE SWALLOWS - FIRST GROUP
KING
4458 Dearest (ER)/Will You Be Mine (ER) - 5/51
4466 Since You've Been Away (ER)/Wishing For You (ER) - 8/51
4501 Eternally (ER)/It Ain't The Meat (NM) - 12/51
4515 Tell Me Why (ER)/Roll, Roll, Pretty Baby (NM) - 12/51
4525 Beside You (HD)/You Left Me (ER) - 4/52
4533 I Only Have Eyes For You (HD)/You Walked In (HD) - 5/52
4579 *Where Do I Go From Here (HD)/*Please Baby Please (HD) - 11/52
4612 *Our Love Is Dying (HD)/*Laugh (Though You Want To Cry) (HD) - 3/53
4632 *Nobody's Lovin' Me (HD)/Bicycle Tillie (NM) - 5/53
4656 *Trust Me (HD)/Pleading Blues (FJ) - 9/53
4676 I'll Be Waiting (ER)/It Feels So Good (FJ) - 11/53
* Junior Denby and a studio group, see the text.

UNRELEASED KING:
Deed I Do (HD) (recorded 2/13/52)
Oh Promise Me (HD) (recorded 2/13/52)


AFTER HOURS
104 My Baby (EH)/Good Time Girls (FJ) - 7/54

UNRELEASED AFTER HOURS:
Walking By The River (ER)



THE SWALLOWS - SECOND GROUP
FEDERAL
12319 Angel Baby (CR)/Oh Lonesome Me (CR) - 2/58
12328 Rock-A-Bye Baby Rock (ALL)/We Want To Rock (ALL) - 5/58
12329 Beside You (CR)/Laughing Boy (CR) - 6/58
12333 Who Knows, Do You (CR)/Itchy Twitchy Feeling (CR) - 7/58

UNRELEASED FEDERAL:
In The Palm Of My Hand (CR) (recorded 4/28/58)


LEADS: ER = Eddie Rich; HD = Herman "Junior" Denby; NM = Norris Mack;
FJ = Frederick "Money" Johnson; EH = Earl Hurley; CR = Calvin Rowlette



JUNIOR DENBY SOLOS
KING
4717 With This Ring/I'm Still Lonesome - 5/54
(as Herman "Junior" Denby)
4725 This Fool Has Learned/If You Only Have Faith In Me - 6/54
(as Junior Denby)



EDDIE RICH SWALLOWS GROUP
STARBOUND
503 Sit And Hold My Hand (ER)/When The Swallows Come Back To Capistrano (ER) - 86
504 Lover's Question (ER)/Oh Lonesome Me (ER) - 86
505 Love Bells (ER)/Love Bells (ER) - 86
506 Since You've Been Away (ER)/Have Mercy Baby (ER) - 86
507 Will You Be Mine (ER)/Will You Be Mine (ER) - 86
508 Louise (DB)/Louise (DB) - 86
510 My Grandmother's Christmas (ER)/Hey Senorita (TB) - 11/91
511 Ride Eddie Ride (ER)/Try To Remember (AS) - 11/91
512 It's Never Too Soon (ER)/Little Darlin' (TB) - 11/91
513 Let's Talk About Jesus (JG)/Mother (TB) - 11/91


LEADS: ER = Eddie Rich; DB = David Banks; AS = Albert Smith; JG = Joe Gaines; TB = Thomas "Rico" Brown



THE MARQUIS
(with Eddie Rich and Bobby Hendricks)
RAINBOW
358 Popcorn Willie (Pete Oden)/I Don't Want Your Love (Eddie Rich) - 8/56



THE FLYERS
(with Bobby Hendricks [lead on both sides] and Dee Ernie Bailey)
ATCO
6088 My Only Desire/On Bended Knee - 3/57



SONNY & THE DUKES
(with Eddie Rich)
REVERB (as SONNY & THE DUKES - leads by Sonny Hatchett)
611 My Love/Make Up Your Mind - 62

LESCAY (backing George Jackson, as the UNISONS)
3006 Watching The Rainbow/Miss Frankenstein - 62




Unca Marvy's Home Page
More Articles