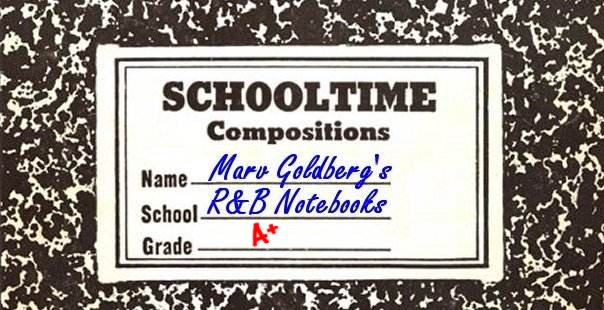 The Supremes

By Marv Goldberg

Based on an interview with Forest Porter


© 2004 by Marv Goldberg
While the recorded output of the Supremes was quite small, all three songs that they recorded for Ace were superb and are highly-rated by collectors (and me). This is their story.

The Supremes originated in Columbus, Ohio, forming around 1954. Originally consisting of Jay Robinson (second tenor, bass, and lead), Bobby Isbell (second tenor), James Johnson (baritone and second tenor), Eddie Dumas (baritone), and Benny Collier (bass), they all came from the East Side of Columbus, and attended East High School.

Jay Robinson originally named them the "Fabulous Supremes," based on a bottle of Bourbon Supreme that they were all drinking at the time.

After about a year, Benny Collier left and was replaced by first tenor Eddie Jackson; fortunately, Bobby Isbell was able to make the transition from second tenor down to bass.

At this time, there was another, non-recording, group in Columbus called the Crowns, whose lead singer was Bobby Hendricks. Other members were Forest Porter, Tommy Reese, Roosevelt Young, and Paul Moore. Through a series of fortunate occurrences, Bobby Hendricks managed to become a member of the Swallows and the Drifters before going out on his own and having the smash hit solo, "Itchy Twitchy Feeling."

Because Bobby Hendricks had taken the Crowns on a tour and 17-year-old Forest Porter (a tenor/baritone) didn't go, he was available when James Johnson decided to leave the Supremes. Forest says that the group was crazy about the Drifters, and practiced all their songs, including "Your Promise To Be Mine," "Ruby Baby," "What'cha Gonna Do," and "Warm Your Heart." They also included songs by the Dominoes, 5 Keys, Dells, and Midnighters in their repertoire.

There were a lot of places to perform in Columbus, and the Supremes hit them all: the Lincoln Ballroom, the Neighborhood House, the Lane-Askins Club, the Copa Club, the 502 Club, and Lockbourne Air Force Base. They also did a lot of college dates outside Columbus.

In late 1956, promoter Bob English heard the group practicing in Eddie Dumas' home and made them an offer. He was from Pensacola, Florida and, because he had many contacts there, he felt that he could get them a lot of work. They assured him that nothing special was happening with their career and that they were free to just pick up and relocate to Florida with him.


Once there, things began to happen for the Supremes. They met Big Joe Williams, a blues singer who played the 9-string guitar and was recording for Vee-Jay at the time (as "Po Joe Williams"). He and Bob English got them an engagement at Pensacola's Savoy Ballroom that lasted for about two months. The Savoy had a lounge (where the Supremes started off) and a main ballroom (which featured big-name attractions, like the 5 Royales). Once the Supremes got going, they started packing the lounge, drawing customers away from the main ballroom. There was nothing for management to do but put the Supremes in the ballroom too.

There was another singer in Pensacola named Little Johnnie Harris, whom they had known from Columbus. Through him, they hooked up with local DJ Stan Rabin, who was so enthusiastic about the Supremes that he set up a "Battle Of The Quintets," matching the Supremes against the Air Force's Schemers and the Navy's Split Tones. The result, according to Forest: "We kicked their ass!"

Then there was DJ Wally Mercer (WBOP), a sax player who had his own band at the Southland Club, owned by Joe Rogers (a tap dancer who had appeared on the Ed Sullivan Show). Mercer heard them at the Savoy and introduced them to Rogers, who added them to the Southland's show. At the time, the Southland was losing customers to the Piccadilly Club down the street. But then: "After we auditioned and Joe hired us, we started drawing record crowds and pulling just about all of the Piccadilly Club's patrons. We were packin' it." All of a sudden, the Southland was the place to be.


Stan Rabin also played up the Supremes to Joe Ruffino, who worked for Johnny Vincent's Ace Records (based at 227 Culbertson Avenue, in Jackson, Mississippi). A deal was worked out, and, after having been at the Southland for about nine months, the Supremes went off to New Orleans for a week to begin their recording career. They burned their bridges behind them (which Forest now thinks wasn't such a good idea), giving up their spot at the Southland, as well as the place they were living. "Joe Rogers let us go, so as not to stand in our way," says Forrest.


In mid-1957, they all (including Ace owner Johnny Vincent) assembled at the legendary studio of Cosimo Matassa to record three songs, all led by Forest Porter: the ballad "Just For You And I" (written by Forest for his wife, it features Bob Isbell doing the talking part), the bouncy "Honey Honey," and my personal favorite, the solid New Orleans rocker "Don't Leave Me Here To Cry."

Also at Cosimo's that day were Huey Smith and the Clowns, who were there to record "Rockin' Pneumonia And The Boogie Woogie Flu" and "High Blood Pressure." Thus, the Huey Smith Orchestra was used to back up the Supremes (Forest remembers Huey on piano, Lee Allen on sax, and Earl King on guitar). Also present were drummer Charles Williams and saxman Red Tyler. The Clowns were there too, but the only one that Forest recalls is Bobby Marchan. As an extra added attraction, when he found out how low Bob Isbell could sing, Huey Smith used him as the bass on "High Blood Pressure."


Since the Supremes had only recorded three songs, a fourth one was supposed to be done later. They returned home to Columbus in July 1957, just as Ace released "Just For You And I" backed with "Don't Leave Me Here To Cry."


The record doesn't seem to have been reviewed, but its competition was: Chuck Berry's "Oh Baby Doll," the Cellos' "The Juicy Crocodile," the Heartbeats' "Everybody's Somebody's Fool," Frankie Lymon's "Goody, Goody," Roscoe Gordon's "Tummer Tee," the Sharps' "Lock My Heart," Little Joe & the Thrillers' "Peanuts," the Cadillacs' "Lucy," the Delroys' "Bermuda Shorts," the Keynotes' "One Little Kiss," Lee Andrews & the Hearts' "Long, Lonely Nights," and the 5 Chances' "Tell Me Why."

Before they'd left New Orleans, there was talk of Ace setting up a tour for them. Once back in Columbus, the Supremes got a letter from Ace telling them that the record was starting to do well. After that, they never heard another word from the company!


The Supremes continued along into and through the 60s (mostly doing parties and small shows), finally giving it up about 1970. Along the way, in late 1963, Forest Porter became lead of the Egyptian Kings (the current incarnation of the 4 Pharaohs, who had done "Give Me Your Love" back in 1958; Columbus groups were certainly long-lived!). (Another famous alumnus of that group was Bobby Taylor, who had previously gone off to form the Vancouvers.) The others in the group at the time Forest joined were Morris Wade (first tenor), Leo Blakely (second tenor/baritone), Paul Moore (bass), and Harold Smith (guitar).

"I sang with the Egyptians for at least two years. They wanted to go back on the road. I was employed at Anheuser-Busch as an Account Manager, and was not about to give up a good-paying job to take another chance at the 'Big Time.' Also, I was living quite well and was thinking about my future and my family. I bowed out at this point. William "Bill" Suber, another good friend of mine replaced me. Morris, Leo, Paul and I are still very good friends. I manage to see Morris Wade whenever he comes in from California."


In 1977, the Supremes still hung around together, occasionally singing at jam sessions. Jay Robinson was contacted by Bob Hughes and Cliff Associates, who owned a local record company called Grog, to find out "would we like to record." They ended up cutting two tunes, both led by Jay Robinson: "Glow" and "You And Me."


Today (in 1998), all the Supremes are still living in Columbus and still get together to sing occasionally (Forest Porter has since passed away). While their career might have been more successful had they remained in Pensacola, I can't help being thankful that they went to New Orleans to record "Don't Leave Me Here To Cry."

[Forest Porter has since passed away.]


Ad is courtesy of Galen Gart's First Pressings series.


THE SUPREMES
ACE
534 Just For You And I (FP/BI)/Don't Leave Me Here To Cry (FP) - 7/57

UNRELEASED ACE: Honey Honey (FP)

NOTE: The Ace recording of Just You And I [sic]/Honey Honey (number 530) was a counterfeit pressing from 1973.
The original Ace 530 was Huey Smith's "Rockin' Pneumonia And The Boogie Woogie Flu."

GROG
SH 500 Glow (JR)/You And Me (JR) - 3/77


LEADS: FP = Forest Porter; BI = Bob Isbell; JR = Jay Robinson




Unca Marvy's Home Page
More Articles