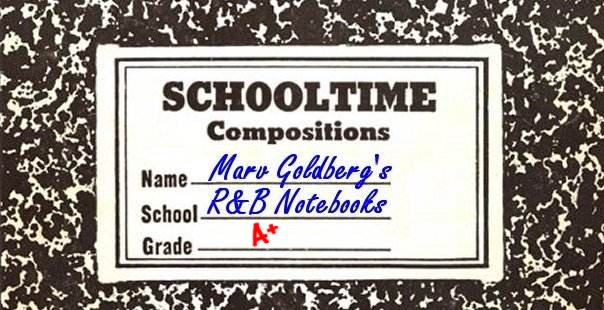 Cats 'N Jammer Three
By Marv Goldberg

© 2023 by Marv Goldberg

The Cats 'N Jammers was a wonderful name for a group. It came from a comic strip, "The Katzenjammer Kids", created by Rudolph Dirks in 1897 (and still going today).

It was hardly original with the Bill Samuels Mercury Records group, however. It might have all started with the Cats & Jammers radio show in the early 40s. There were also Jerry Jerome and His Cats and Jammers (1944-5), Ernie Lewis and his Kats and Jammers (1946), Nate Sussman and his Cats and Jammers (1946), Cats & Jammer Kids (1947), King Jordan and His Cats-N-Jammers (1948), Bob Tracey & His Cats n' Jammers (1949), and Kenny Cooper's Cats and Jammers (1949). I'm sure there were others. NOTE: Cats 'N Jammer ads that don't mention Bill Samuels are most likely for some other group.

In another sense, however, Cats 'N Jammers was a terrible name for a group. Translated from the German, "katzenjammer" means the yowling noise made by cats.





Although we associate the Mercury group with Bill Samuels, we have to start, naturally enough, with Ernest Ashley.

The November 15, 1944 Down Beat said: "Guitarist Ernest Ashley, with Bill Samuels on piano and Sylvester Hickman playing bass, is at the Three Deuces [Chicago]." Although that particular blurb didn't name the group, they were called the Three Cats 'N Jammers.


Ernest Edward Ashley was born on December 15, 1912 in Nashville and died on October 29, 1984 in Chicago. The son of Edward and Martha Ashley, he was married to Bill Samuels' sister, Dolores. In the 1940 census, they (Ernest and Dolores, but not Bill) were living in Bill's father's household. Ashley had been with the King Kolax orchestra in 1936.

Sylvester Bee "Mop" Hickman was born February 5, 1916 in Kansas City, Missouri, the son of Anthony Hickman and Cordelia Howard. By 1940, he was living in Chicago, where he died on November 6, 1993.

Hickman learned to play the piano, clarinet, and violin as a child, not taking up the bass until college.

On January 9, 1945, Hickman was on the Lil Armstrong Chicago session that produced "East Town Boogie", along with Jonah Jones (trumpet), J. C. Higginbotham (trombone), Al Gibson (clarinet and sax), and Baby Dodds (drums). Later on, he recorded with John Lee Hooker in 1960 and with saxophonist Gene Ammons in 1963. He was also a mailman.

William Burll (not "Burl") Samuels, Jr was born on October 21, 1911 in Lumberton, Mississippi and died in Minneapolis on March 23, 1964. His parents were Reverend William B. Samuels, Sr and Trinile Luella Weary.

Bill came from a huge family, the second of at least 11 children (there was a sister, Anita, who died in 1940, at the age of 4 and is usually left off lists of siblings). This heavily influenced him, since he would have 13 children himself.

By the time his father had registered for the World War 1 draft (September 1918), the family had moved to Chicago, where, by coincidence, there was another Bill Samuels, a cornet player who was on the board of the musicians union, local 208.

There's a blurb in the Chicago Suburbanite Economist saying that, on November 16, 1928, there would be a dance of the Seosa Sorority at the Cooper-Carlton Hotel. Music would be furnished by the Bill Samuels Orchestra. At the time, Bill was 17, so I originally wrote it off as being the other Bill Samuels. However, one of his obituaries said that he led a 15-piece jazz band when he was 17, so it probably is him.

In the 30s, Bill worked at the Dee Gee Club, in a trio with George Iverson Dozier (drums) and John Mays (alto sax).

In the 1940 census, Bill was a "musician - orchestra". He was living with his wife, Angela, and three children, the oldest of whom was five. However, it wasn't until July 22, 1940 that he and Mary Elizabeth Angela Givens actually got married.

When he filled out his October 16, 1940 World War 2 draft registration, he was working for John Drowery (who said he was a musician on his own registration). The registration process required you to notify the draft board if you moved or planned to be out of the city for any length of time. In the margin of the form, there's an address in Joplin, Missouri, where Bill was living (while leading a band at the Connor Hotel) in late 1941 and all of 1942. Unfortunately, there are no ads for the hotel.


The December 2, 1944 Billboard told us that "Three Cats 'N' Jammers are now at the Three Deuces." So now we have the group's name. They were still there when the January 20, 1945 Detroit Tribune wrote: "On the Loop's edge, Three Cats 'N' Jammers along with Laura Rucker are the favorites of the after-dark habitués. This is happening at the Three Deuces, swing center."

Just so you know who was still in charge, this was in the February 3, 1945 Chicago Defender: "Ernest Ashley's trio is set to go into the new Tailspin Club, Chicago, early in February, with National Records dickering for their recording contract."

While the National deal was never realized, here's something you probably didn't know about its owner, Al Green: From Chicago, he moved to New Jersey and owned a plastic pressing plant that made toilet seat covers. During World War 2, with shellac supplies uncertain, he figured out that records could be pressed from plastic. Therefore, you have to ask yourself: how many of my treasured National records were made from melted-down toilet seats? (Just wonderin'.)

I guess that the "Three Cats 'N' Jammers" proved to be a clumsy name, since, when Billboard reviewed the group at the 3 Deuces (February 10, 1945), it was as the Ernest Ashley Trio:


Piano, bass and electric guitar combos are plentiful these days, but the Ashley threesome offers a more diverse entertainment program than most of the King Cole-styled units. They offer good jump and sweet instrumentals; solo and trio harmony vocals on standards and novelties, and all the showmanship that a trio, working on a cramped back-bar stage, can insert.

Musically, the boys could get a little farther away from the King Cole arrangements which they sometimes use. Bass Sylvester Hickman, whose voice and phrasing are almost identical to the King's does such definite Cole favorites as Sweet Lorraine and Gee, Baby, Ain't I Good To You. Trio could cut these numbers and add some more original material, as there's plenty of talent here.

Bill Samuels offers some fine 88-ing, even on the battered spinet in this spot, plus a very flexible voice, which he used effectively in tenor and baritone solos. Could emphasize that baritone, which went over big on Old Man River, a number which cocktail trios haven't used very often. Samuels turned in some fine tenor solos on the standards.

Leader Ashley, whose guitar work has been featured with Earl Hines and Lionel Hampton, makes the trio sound especially full, as he uses amplified three-string chords to gain the effect of a small reed section, Knows all the tricks of the single-string guitar also.

Trio's personal appearance is high. Boys wear similar suits and ties and even the same kind of brown suede shoes. Hickman's constant mugging keeps customers' orbs on the stand.


But, in the July 7, 1945 Billboard: "Bill Samuels, 88-er with Ernest Ashley's trio at the Tailspin, Chicago, is leaving to form his own combo." Remember that Bill is Ernest's brother-in-law.

And what was that combo? The August 11 Billboard told us: "Bill Samuels has his new combo, the Three Smoke Rings (piano, guitar and bass) at Tailspin, Chicago . . . Ernest Ashley has dropped his combo and is playing guitar with Sonny Thompson's ork at El Grotto, Chicago."

It didn't give the members of the Three Smoke Rings, but they were named in the September 1, 1945 Down Beat: "Since the Ernest Ashley trio split, Bill Samuels, pianist and vocalist, heads the trio at the Tailspin, featuring Sylvester Hickman on bass and Adam Lambert on guitar. Guitarist Ashley is playing with the intermission combo at the El Grotto."

Not only had Sylvester Hickman been appearing with Ashley and Samuels, he had also been doing some work with Sonny Thompson, where he met Adam Lambert. So, Ashley left the Trio to go with Sonny Thompson and Lambert left Sonny Thompson to go with the Trio.


Adam Lambert, Jr. was born on April 5, 1917 in Thibodeaux, Louisiana to Adam Lambert, Sr (also a musician) and Laila Williams. In 1940, he was still in New Orleans. Lambert died in Louisiana on August 2, 1979.

Lambert had had a 1943 group called the 6 Brown Cats that played St. Louis and Chicago. It had, among others, Miles Davis on trumpet. In 1944, Lambert played the Club Silhouette (Chicago) with His Rockin' Rhythm Band (Joe Williams was the singing MC at the club).

In early 1951, Adam Lambert replaced Claude Williams in the 4 Shades Of Rhythm.


It didn't take long for the group to get noticed, by which time they'd reverted to the Cats 'N Jammer name (this time the "Cats 'N Jammer Three"). They were signed by Chicago's Mercury Records, a relatively new outfit whose president was Irving Green, who just happened to be the son of National's Al Green.

On September 15, 1945, the group had its first Mercury session, recording "I Cover The Waterfront" and "Jockey Blues". Unusual for this group, they're singing harmony behind Bill.


Mercury released "I Cover The Waterfront" ("Water-front" on the label) and "Jockey Blues", as Mercury 2003, in October 1945. But it's a mess. Per Mercury files, the master numbers were 109 and 110, respectively, but although that's what the labels say, the dead wax has 110 and 109, respectively. Every copy in which I've seen the dead wax has the numbers reversed from what's on the labels. Since collectors aren't complaining that the labels are on the wrong sides, something happened between writing down the master numbers and cutting them into the dead wax section of the master discs. Also, they seem to have been pressed on black labels with silver print, black labels with gold print, and red labels with silver print. Stay tuned; it'll get even more confusing.

"I Cover The Waterfront" had been commissioned for the 1933 Claudette Colbert movie of the same name, but hadn't been finished in time to be included. However, when it was recorded by Ben Bernie, it became a big hit and subsequent prints of the movie had the tune added to the soundtrack.


Their Mercury signing was announced in the October 13 Billboard. Also inked were the 4 Jumps Of Jive, Sippie Wallace, Karl Jones, Al Ammons, and the Harlem Hotshots.


The November 3 Billboard said that "Bill Samuels now at the Club Silhouette, Chicago, alternating with Dave Pritchard's Musical Playboys". While they didn't mention the group, the Jammers were there too.

Also in November 1945 (exact date unknown), they had another Mercury session: "I'm Coming Home To Stay", "My Bicycle Tillie", "One Hundred Years From Today", and "This Will Make You Laugh".

With the war over, people were getting out more and, with many musicians returning from overseas, there were bands aplenty to meet the new demand. With that in mind, and, because they now had a record out, the November 24, 1945 Billboard reported that "Bill Samuels, Negro King Colish trio, has doubled his salary [that is, the trio's asking price] because of the unit's vocals." The same issue said that the Jammers were now at McCarthy's in Milwaukee.


With nothing much happening (yet) with "I Cover The Waterfront", Mercury released their next record in December: "One Hundred Years From Today", backed with "I'm Coming Home To Stay". "Hundred" was another oldie, having first been recorded by Ethel Waters, with Benny Goodman's Orchestra (Columbia), in 1933.


Down Beat reviewed "I Cover The Waterfront" and "Jockey Blues" in their December 15, edition:


Baritone Bill Samuels makes the most impressive vocal debut in many a week with his work on each of these sides - first a particularly fine standard, the second a typical double-meaning sepia blues tune. His voice has perhaps an over-effected [sic; should be "affected"] Eckstine style, but as such has exceptional commercial possibilities and finds itself well adaptable to blues or ballad singing. It's particularly rich and expressive. Cats 'n Jammers supply instrumental backing with good electric guitar bits and bass and piano. Both sides are exceptional small group recordings. And let's hear more of Mr. Samuels - particularly with his own, fine trio.


Also on December 15, the Jammers had another Mercury session, which resulted in "Candy Store Jump" and "That Chick's Too Young To Fry". At the same time, they re-recorded "I Cover The Waterfront" and "Jockey Blues" (given master numbers 199 and 200 respectively).

What I don't understand is why they would re-record "Waterfront" and "Jockey" only three months after they were first recorded and two months after they'd already been released. (Personally, I think the original recordings are better.) There's one source that claims one pressing of Mercury 2003, released in January 1946, has those master numbers, but I have yet to see a copy of that. Hold on a bit, though, they'll be used.

Cash Box finally got around to reviewing "I Cover The Waterfront" in its February 11, 1946 issue:


An old tune, "Waterfront", gets a new treatment in this version and the group comes very close to the King Cole Trio style of interpretation. It's a romantic ballad and the Jammer boys give it plenty of feeling, with Samuels doing a nice vocal. Guaranteed to be a favorite with the beer-weepers and the puppy lovers. The backing, "Jockey Blues", is a regular blues number with emphasis on featuring the electric guitar. Musically and vocally it's a good disk.


In spite of all the subsequent hype about the millions of copies it sold, "I Cover The Waterfront" only charted for a single week (April 6, 1946), at #5 on Billboard's Most Played Juke Box Race Records chart. Berle Adams himself (the session producer) said that a couple of hundred thousand copies would have been a big hit.

On April 10-11, the Automatic Instrument Company (jukebox manufacturers) had a convention in Chicago one of the entertaining acts was "Bill Samuels and his Trio, featured at Paolella's Cafe" (April 15 Cash Box).

In April 1946, the Jammers had another Mercury session, at which they turned out the odd number of five tunes: "Port Wine", "Ghost Of A Chance", "I'm Falling For You", "I Surrender Dear", and "Nobody Could Tell You Nothin'".


In May, Mercury released "I'm Falling For You", coupled with "That Chick's Too Young To Fry". This time, the credit went to "Billy Samuels & the Cats 'N Jammer Three".



On May 19, the Jammers began a week at Detroit's Paradise Theater, along with Eddie "Cleanhead" Vinson. On the screen was a film about how Joe Louis was training for his fight with Billy Conn. The Paradise ad modestly proclaimed: "The greatest combination of entertainment ever to be presented at the Paradise". According to the May 18 Billboard, the Jammers would receive $1000 for their week's work.


In June, Mercury released "Port Wine", backed with "Ghost Of A Chance".



On June 21, 1946, they were the headliners for a week at the Apollo Theater, along with Tiny Bradshaw, the Edwards Sisters, and Pigmeat Markham. The June 15 Billboard said that, once again, they'd receive $1000 for their appearance. Right before that, they'd been at Paolella's Cafe.

There was an article in the June 22 New York Age titled "Cats 'N Jammers Trio Make Their Harlem Appearance At Apollo":


Every theatrical season has its outstanding moments. The first appearance of Louis Jordan and his Tympany Five, of the King Cole Trio, of Liggins' Honey Drippers. These and similar events will be referred to for years to come as the outstanding event of this or that season at the Apollo. And for 1946, critics predict that the event to be remembered will be the appearance of the Cats 'N Jammers Trio, which will make their first appearance at the Apollo Theater next week [sic; the paper was a weekly, dated Saturday, but on the newsstands on Friday - sometimes it's difficult to understand how they saw time].

This new outfit first burst into public notice in Chicago a few months ago. They captivated the interest and attention of all lovers of swing music in a manner reminiscent only of the experiences enjoyed by the other small musical combinations mentioned above. Their first two recordings - "I Cover The Waterfront" and "Jockey Blues" hit the five hundred thousand mark in record sales as fast as the Mercury recordings could turn them out. These records immediately established Bill Samuels as one of the finest of present day vocalists. Their most successful recordings were "The Chicks Too Young To Fry" [sic] and "I'm Falling For You".

Personnel of the unit consists of Bill Samuels, pianist and leader now popularly known as the "Voice". Adam Lambert guitarists [sic] and the instrumental punch of the trio, and Sylvester Hickman the bass player and singer. All three have led fine combinations in the past, together they have formed a unit which bids fair to being at least the equal of any recording group in the theatre today.


Consider this: every week, the publicist for the Apollo Theater had to write a piece for the New York Age telling potential ticket buyers that this was absolutely, positively the greatest show the Apollo had ever put on. Grammar, record sales numbers, and actually naming the "critics" were all secondary, while the publicist merrily got lost in what he was writing.

When Apollo owner Frank Schiffman wrote down his thoughts on their performance, he confirmed the $1000 paid and said this:


Three men, piano, bass, guitar. They went over just fair. They have nice songs but their popularity had faded some by the time we played them. They were recognized only by their one tune which was a big hit: I Cover The Waterfront.


It's a good thing he let someone else write the New York Age pieces!

"Ghost Of A Chance" (a 1932 oldie written by Victor Young, Bing Crosby, and Ned Washington) and "Port Wine" were reviewed in the July 13, Billboard:


Top side is the old Young-Crosby-Washington ditty revived in a slow, soft, torchy treatment. Samuels chants it effectively, tho straining tones into sometimes weird sequences. Backing is by the Cats 'n' Jammers Trio, electric guitar providing most of the melodic filigree, but Samuels' vocal fills the entire recording. Flip-over is a blues, devoted to lauding Port Wine. Guitar and piano share solos between 12-bar lyrics by Samuels. Performance, save for two hardly noticeable fluffs, approaches a top-notch quality

Both sides here will reap a nickel harvest. [Do well on juke boxes.]


The July 13 Pittsburgh Courier said. "That was some party Johnny Barone threw for Ethel Waters, Hot Lips Page and the rest of the departing show [at the Club Baron] last week. [Barone's] new review, produced by Larry Steele, who is fast becoming a by-word in that niche hereabouts, is another knockout. Starred are the Berry Brothers and the Cats 'n' Jammers." I can find subsequent mention of the Berry Brothers at the Club Baron, but not another word about the Jammers.

While "That Chick's Too Young To Fry" never seemed to be reviewed in either Billboard or Cash Box, it was written up in the July 31, 1946 Wilton, Connecticut Bulletin:


Both sides feature vocals by Samuels, backed by a smooth combo called the Cats 'N Jammer Three. "Chick's" has catchy lyrics and a good beat. The backing is a pop with Samuels, currently a sensation on the West Coast, doing a vocal that could be the work of Billy Eckstein. Each side spots some single-string guitar.


Since this is the second time it's come up in this article, "single-string guitar" refers to just playing on a single one of the six strings at a time, instead of playing chords. Also, there's no trace of the group ever having been on the West Coast.


The August 3, 1946 Birmingham Weekly Review printed what I believe was the first instance of this: a photo of the group with the heading "THE SENSATIONAL *** BILL SAMUELS' CATS 'N' JAMMERS". There was never any accompanying text other than that title. This would be repeated in several newspapers up to 1949. I guess it was good publicity, but kind of strange. It looks like it was prepared to be run with ads for the Milton Larkin tour (below).

In the August 10 Billboard, the Jammers were listed as one of many small units that were doing well after the war. They were in the company of Louis Jordan, the King Cole Trio, Slim Gaillard, the Milt Herth Trio, Eddie Heywood, the 3 Suns, Phil Moore, and Joe Liggins. It said that "Good records were generally conceded as most responsible for the following these units have built up."

Starting in late August, they went on a tour with trumpeter Milton Larkin and his orchestra. For some reason, Adam Lambert didn't go and Ernest Ashley was recruited to replace him. Lambert returned after the tour.


On August 29, they played Textile Hall in Greenville, South Carolina. On September 1, it was the Atlanta Auditorium (along with Tiny Bradshaw). September 13 found them at the new Colored Skating Rink in Jackson, Mississippi, and September 24 at the City Auditorium in Galveston, Texas. Those were the only ads I could find, but I'm sure there were plenty of other appearances for the tour.


In October 1946, Mercury released "My Bicycle Tillie", backed with "I Surrender Dear". Tillie would be resurrected by Pat Best & the 4 Tunes in December 1948 (as "I'm Gonna Ride Tillie Tonight") and by Norris "Bunky" Mack and the Swallows in 1953 (as "Bicycle Tillie"). It was written by Tommy Edwards (although Henry Glover claimed writer credit for the Swallows' version); Edwards also wrote "That Chick's Too Young To Fry". And, yes, it's the same Tommy Edwards who would have the 1958 hit, "It's All In The Game".

The November 9 Billboard said that the group (referred to as the "Bill Samuels Trio" would be starting at Chicago's Silver Frolics on November 8. Again, when you deal with magazines, you need to remember that the cover date reflects when the magazine was supposed to be removed from newsstands and replaced with the next week's (or month's) edition.

"Port Wine" was on Billboard's November 16, 1946 Most-Played Juke Box Race Records chart, at the #5 position. It was the only chart appearance for the song.


The Jammers ("Blazing Sing & Swing Combo") began a week at Chicago's Regal Theater on November 22, 1946. Also on the bill were the Johnny Otis Band, the Berry Brothers, and Stump & Stumpy.

In January 1947, the Jammers had two sessions for Mercury. Although many sources place drummer Hillard Brown on most of their Mercury sessions, he was only on these two (as he himself said in a later interview). He was brought in by session producer Berle Adams, who said he had a weakness for drummers. Also, some sources list some of the Jammers' sessions, including these, as having taken place in New York City, Brown, himself, said the Mercury studios were at Wacker Drive and Wabash, in Chicago. Just some of the joys of research. (There would be a single New York session in July 1947.) Although he wasn't a member of the group, some of this is relevant:


Hillard Lee Brown was born May 12, 1913 in Birmingham, Alabama. Although he was pretty well known, there's no record of his death anywhere (he was still alive in Chicago in 1993).

In the late 30s, he was with King Kolax; in 1944, with Duke Ellington and Billy Eckstine; in 1945, Ben Webster and Dallas Bartley. In January 1945, he was on a Billie Holiday session. After that, he had his own band. During the time of the sessions, Brown had his own 6-piece combo. I don't know which one, but Bill Samuel's brother, Shelly, was the vocalist with one of Brown's bands.

In 1946, he and trumpeter Bill Martin copyrighted two songs: "Discharged Blues" and "She Sticks Way Out".

In 1950, Hillard Brown was in a band with Ernie Ashley and King Kolax.


The early January 1947 session produced "Open Up That Door Richard!" (led by Sylvester Hickman), "For You", and "My Baby Didn't Even Say Goodbye".


Because the "Open The Door, Richard" craze was going strong, Mercury issued the mistitled "Open Up That Door Richard!", backed by "Candy Store Jump" that same month. Ads appeared in the trades as early as January 18. While there were minimal lyrics, these were new to any version of the song:


Samuels: Say, brother Hickman

Hickman: Yeah, brother Bill?

Samuels: Where's your wife, man?

Hickman: Oh, man, she's inside the house. Where do you think she's supposed to be?

Samuels: Well, where's Richard???

Hickman: Man, he's in ... OH, RICHARD! [pounds on the door] Open that door!


On January 27, 1947, the other session with Hillard Brown saw the recording of "I Know What You're Puttin' Down" and "Lilacs In The Rain".

"Richard" was reviewed in the February 15 Billboard:


Mercury's entry in the "Richard" wax epic is just average, using stereotype lyrics, except for a comedy closer that tops all the competish. Bassist Sylvester Hickman does top job of portraying the locked-out Richard [sic; Richard was the one inside], but he hasn't enough new lyric material to work with. Flipover is bouncy bit, featuring unison vocal a la the old King Cole Decca sides. Side carries excellent piano and guitar take-off bits that will interest jazz fanciers.

"Open The Door, Richard" [sic], tho not the top version, will still snare its share of the nickels.


On February 28, they began another week at the Paradise Theater in Detroit, this time with Andy Kirk and his Clouds Of Joy.



In March, Mercury released "For You". Written by Al Dubin and Joseph Burke, it was another oldie, going back to 1930. (The following month, the Ravens would release their version.) Coupled with "My Baby Didn't Even Say Goodbye", the pair were reviewed in the March 29 Billboard:


Rising Samuels' threesome, paced by the 88-er leader's flexible pipes, come up with one good and one mediocre bit on this paring. "For You", an oldie worthy of resurrection, is handled in slight bounce tempo that enhances the ditty. Reverse is a meaningless ditty that looks like just plain filler material. Samuels' fine voice is selling point on these sides, for pick-up of instrumental accompaniment of ivories, guitar and bass is bad. Instruments sound as if they're too far from the mike.


I can't say I agree with what he said about the instrumentation, but Samuels sounds like he's singing with marbles in his mouth on "For You". The flip is much better.

The Jammers appeared at the Indiana Club (South Bend, Indiana) on March 25 for a stag fish dinner.


After that review, Mercury issued "Lilacs In The Rain" and "I Know What You're Puttin' Down" in April. The really pretty "Lilacs In The Rain" was another effort (1939) by one of my favorite lyricists, Mitchell Parish. He wrote the lyrics to a few other songs you might recognize: "Stardust", "Hands Across The Table", "Deep Purple", "A Stairway To The Stars", "Moonlight Serenade", and "Sweet Lorraine". "I Know What You're Puttin' Down" was also done by Louis Jordan, who was one of its writers.

They were reviewed in the May 3 Billboard:


The Bill Samuels Trio [sic; the label credits the Cats 'N Jammer Three] applies its bass, guitar and piano blend to an oldie, Lilacs In The Rain, and the rendition of this very worthy standard may start a wax rush on the ditty. Samuels' flexible pipes go mellow for this melodic oldie, with the three instruments providing neat backing. Reverse is a blues about a chick, who's the belle of the town, with fronter Bill again handling the words. Sides are of better recording quality than the trio's previous sides, with the instruments getting far better balance and reproduction.


On May 12, 1947, Cash Box reported that the seven-month-old "My Bicycle Tillie" was #1 in Jonesboro, Arkansas.

Some sources list a May 1947 session that had these four songs (masters 824-827, respectively): "Lilacs In The Rain", "I Know What You're Puttin' Down", "When I Closed My Eyes", and "Dinah". This "session" is entirely fictitious. In a 1957 piece on Bill Samuels, he said he'd recorded 32 masters for Mercury. That accounts for all the recordings I've mentioned to date, plus 12 I haven't gotten to yet, but excluding these four.


Another session on July 16, 1947, but this time it was in New York and Bill Samuels was there by himself. Backed up by the Rogelio "Ram" Ramirez Orchestra, he recorded these four songs: "When I Closed My Eyes", "Where's My Baby", "If I Had Another Chance", and "One For The Money" (the unreleased version). The October 25 Cleveland Call And Post talked about it:


In an effort to give Bill Samuels more time to stress his original stylings, Mercury Records has just cut the flexible voiced throater on a date in which he did not use his famed Trio, but rather was backed by a set of nationally-known swing stars. Jimmy Hilliard, recording supervisor for the label, has felt that Samuels lost a bit of the lush piping, of which he is capable, by playing his own piano on the date and leading his guitar, bass and piano combo while making records.

As a result, on his latest Mercury wax session in New York two weeks ago, Samuels was supported by a lineup which included: Ram Ramirez, Cab Calloway pianist; Mundell Lowe, guitar; Billy Taylor, bass; Morey Feld, ofay drummer once with Benny Goodman; and William (Bill) Coleman, trumpet. Samuels cut two of his own tunes, CLOSE YOUR EYES [sic] and WHERE'S MY BABY.


That's the fourth time Bill's voice has been referred to as "flexible", the only time I've seen that word used for any of the artists I've written about.

No idea when they started, but at the time, the Jammers were appearing at Chicago's Argyle Show Lounge. While there, they broadcast a 15-minute program on WBBM (a CBS affiliate) at 12:30 AM.

On July 28, 1947 they entertained at a Winona, Minnesota picnic for the Winona Musicians association at the Izaak Walton Cabin. This is possibly significant, since Bill Samuels would end up moving to Winona in a couple of years.


In August, Mercury issued "When I Closed My Eyes", backed with "Where's My Baby", two of the tunes with "Ram" Ramirez. They were reviewed in the September 6 Billboard:


Bill Samuels gets much better backing on these sides than on his previous Mercury waxing, having dropped his trio for record dates and on this session being backed by Ram Ramirez's all-star quintet, highlighting Bill Coleman's trumpet. When I Close My Eyes [sic] is done in the slow, pulsating rhythm that seems to be making race hits, with Samuels giving it an all-out treatment that should sell. The flipover is in a faster groove, with intro of the platter a bit off because of bad pick-up of the rhythm section.


Their Argyle Show Lounge engagement and WBBM radio show were still going strong in October, which is when they probably recorded the second version of "One For The Money", "It's Love Time", and "One Is Never Too Old To Swing".


In December 1947, Mercury released "One For The Money" (the version with the Cats 'N Jammer Three), backed with "If I Had Another Chance" (with the Ram Ramirez Orchestra). Billboard reviewed them on December 13, 1947. However, in the review, both sides were attributed to Bill with the Ram Ramirez Orchestra.


If I Had Another Chance (65): Fairish love chant served up lushly by singer Samuels. Good juke stuff.

One For The Money (63): Up tempo typical modern blues with tasty instrumental bits and fair vocal.


In late 1947, Sylvester Hickman was the bassist on a Byllye Williams session for Opera Records. The group, called the Keynote Kombo, consisted of Byllye Williams (piano, vocal), Bill Douglas (clarinet, alto sax), Buck Douglas (tenor sax), Sylvester Hickman (bass), and an unidentified guitarist, possibly Adam Lambert. Another Byllye Williams session, also from late 1947, had only Adam Lambert and Sylvester Hickman along with Byllye.

The last Cats 'N Jammer Mercury session was held sometime in very late 1947, when record companies were recording around the clock to have enough masters to last through the impending musicians strike, due to begin on January 1, 1948. The five tunes were "I Told Ya I Loved You, Now Get Out", "That Someone Is You", "Stompin' Those Blues Away", "Moonglow", and "Guess We Weren't Meant For Love".

The February 14, 1948 Billboard told us "Bill Samuels, the Mercury race artist, has dropped his trio and is entertaining in his lounge, the Cats 'n' Jammer Club, Western Chi spot." It's probable that Hickman and Lambert felt that Mercury was emphasizing Samuels, but this is the only mention of Bill owning a club.

The Winona, Minnesota Daily News ran a photo of Samuels, Lambert, and Hickman on May 22, 1948. The accompanying text said:


More than 300 are expected to attend the annual musicians banquet at the Oaks May 24 when the Bill Samuels trio, above, will be on the entertainment program.... The entertainment will feature nationally known radio and theater personalities including the Bill Samuels trio now playing in the Argyle Lounge, Chicago, plus a singing trio, the Katzenjammer trio, all brothers. This colored "double trio" has recorded for Mercury records and has broadcast over every major network.


Wonderful stuff, but there's no record of any group called the "Katzenjammer Trio, all brothers". Did this mean that Adam and Sylvester were back with Bill? No, because this appeared in the June 5 Chicago Defender: "Latest music wower is the combo of Music Box' Rhythmites featuring [pianist] Jimmy Bowman, Adam Lambert and Sylvester Hickman." Usually known as the "Rhythm-ites", they were still together at the end of the year.

[Photo sessions cost a lot of money and, with one exception (the 1946 ad for "I Surrender Dear"), the same tired photo was always used, regardless of who was actually in the group.]

So who were the members of Bill Samuels' new trio? Fortunately the June 6 Chicago Tribune told us: "Bill Samuels has a new combo at the Argyle show lounge. Ernest Ashley is the guitarist, Jesse Simpkins is the bass player."


Jesse Leonard "Po" Simpkins was born on February 22, 1913 in Cuthbert, Georgia and died on January 14, 1983 in Los Angeles. He'd been with the bands of Horace Henderson, Louis Jordan (for example, he was on the "Is You Is Or Is You Ain't My Baby" session), and Earl Hines.


The last Mercury record issued with the group name, from June 1948, was "Moonglow", backed with "Stompin' Those Blues Away". However, it was spelled "Cats'n Jammer Three" and, on commercial copies, his name was "Billy Samuels" (although it was "Bill" on promo copies).

The August 22, 1948 St. Louis Globe-Democrat talked about Bill coming to town:


The Barrel, 5614 Delmar, will continue in the rollicking jazz groove generated by the Ralph Sutton Trio with a new combo, due in tomorrow night. Sutton concluded his stint there last night and will be replaced by Bill Samuels' Cats n' Jammer Three, whom you may have heard cutting some touches on Mercury records. The unit has also done considerable playing at the Argyle Lounge in Chicago. Instrumentation: Guitar, piano and bass fiddle.


As usual, the photo in the ad showed Lambert and Hickman.


In early October 4, the Cats 'N Jammer Three appeared at the Theatre Tavern in Logansport, Indiana. In December, Jimmy Bowman's Rhythm-ites, still with Adam Lambert and Sylvester Hickman, were at Chicago's Club Algiers.


On October 21, Bill (and Pee-Wee Crayton) opened at the Burma Club in San Francisco. From the ad (which said nothing about a group), we learn that "I Cover The Waterfront" had sold over 1,000,000 records (ho-hum).

The December 25 Billboard reported that Harry Babbitt (former vocalist with Kay Kyser), Jay McShann, and Bill Samuels had been dropped by Mercury. By this time, Bill was doing a solo act, appearing at the Jockey Club in Winona, Minnesota.

The last Mercury release was January 1949's "It's Love Time", backed with "That Someone Is You". While the Cats 'N Jammer Three had been on these, the label only credited Bill. They received short and horrible reviews from Billboard on January 22:


It's Love Time (47): Very little of consequence happens here.

That Someone Is You (44): Even less on this side.


Note that a February 1949 release on Solo ("St. Louis Blues" / "The Blues") by the Cats And Jammers has nothing to do with our group. It has Bob Haggart whistling.

The "Bill Samuels Trio" held a session, in July 1949, for Lee Egalnick and Lew Simpkins' Miracle Records in Chicago: "So Tired", "Let Me Off Uptown", "Say It Isn't So", "That Old Black Magic", "Delta Bound", and "How Deep Is The Ocean". When a couple of these were released, several months later, the labels credited Bill Samuels, Adam Lambert, and Sylvester Hickman. Some of the tunes seem to have additional voices, but they're unstructured enough to not be a group, just some singers or band members recruited for background work.

It took until September 10 for Billboard to announce that the Bill Samuels Trio had been signed by Miracle.


Meanwhile, the Bill Samuels Trio (members not named) opened at the Hollywood Bar in Rochester, Minnesota on September 12.



Miracle released "Say It Isn't So", coupled with "Let Me Off Uptown" in October 1949. They weren't reviewed.


There was another Miracle session for the Bill Samuels Trio held in January 1950. Were Hickman and Lambert on these? I don't know, since their names didn't appear on the labels of the subsequent release. The six songs were: "Old Black Magic", "The Things You Mean To Me", "New Jockey Blues", "I've Got the Blues", "Because", and "Dinah".


Sometime in early 1950, Miracle released "New Jockey Blues" and "I've Got The Blues". Once again, a Miracle record wasn't sent out for review.

On February 19, 1951, Bill married Shirlee Leona Schuette in Chicago. At some point, they'd move to Winona, Minnesota.

The September 29, 1951 Billboard reported that "Lou Simpkins, United Records chief, has inked Bill Samuels, the r&b singer formerly with Mercury." Since Lew (not "Lou") Simpkins had been one of the owners of the now-defunct Miracle, it was a natural carry-forward. However, for whatever reason, there were never any releases on United.


The October 27 Cash Box said: "Bill Samuels Trio at the 125 Lounge [Chicago]." If so, it was a really short-lived trio (and engagement). On November 19, Bill appeared at the Jockey Club in Winona, Minnesota. The ad said that he was "Accompanied nightly by Red Maddock as emcee". What it didn't say was that Maddock was also a drummer and this was the start of them performing as a duo through early 1955.


George Elmer "Red" Maddock was born on October 18, 1916 in Minneapolis to Roy Maddock and Hilda Lundberg. He died on January 12, 1987 in St. Paul.


On April 14, 1952, Bill and Red appeared at the Melody Mill in La Crosse, Wisconsin. From there, it was The Spa in Appleton, Wisconsin.

It's amazing what kind of things get into newspaper columns. This was in the February 22, 1953 Minneapolis Star-Tribune:


Julie Mitchum, sister of the film star Robert Mitchum, opens at Augie's theater Lounge Monday for an indefinite stay. A pianist and singer, she uses some material written for her by her brother. She performs in seven languages and is a veteran of radio and musical comedy.

On the same bill will be a piano-drums duo consisting of Bill Samuels and Red Maddock. Their recording of "I Cover The Water Front" has sold 2,000,000 copies. [Italics mine, as is the sudden attack of indigestion.]


On April 13, Bill and Red ("The Most Popular Duo In The Northwest") opened at Arnie's Cocktail Lounge in Winona. (Sorry, but they kept appearing at Augie's and Arnie's; good luck keeping them straight.) The ad said [quoting a prior review]:


"Sharing the stage at Augie's are Bill Samuels and Red Maddock, who play piano and drums. They get an amazing amount of music out of such sparse instrumentation."


The ad also said that this would be "Their Last Appearance In This Area Before Going East To Appear With Arthur Godfrey". That is, they were to be contestants on Godfrey's Talent Scouts contest.

The Winona Daily News of April 28, 1953 talked more about the duo:


A sampling of talent which is headed toward Arthur Godfrey's famed Talent Show will be a part of the program for the "Breakfast In Winona" to be given by the Mrs. Jaycees Saturday [May 2] at the Oaks.

Bill Samuels, piano, and Red Maddock, drums, who are donating their services to help the Mrs. Jaycees establish a "Tot Beach" at Lake Winona, are headed for New York and the Talent Show after completing an intervening engagement in Fargo, N.D.

Both have outstanding records in the entertainment field. Bill Samuels who has made some 30 records, had his first hit record in "I Cover The Waterfront" which sold more than two million copies.

He is a former member of the "Cats'n Jammer Three", and has appeared at the Oriental Theater in Chicago, the Strand in New York, and the Burma Club in San Francisco.

Red Maddock who made the hit record, "Mairzy Doats", has been a guest on the Kate Smith and Philip Morris Shows and played with the Al Trace orchestra for seven years. [Maddock was the vocalist on Al Trace's 1944 recording of "Mairzy Doats".]

The two musicians met in Winona a year and a half ago [at the Jockey Club] and have been playing together since. Convinced that there is no finer place to live, they recently purchased homes in Winona.


By the end of May, Red & Bill were gone from Arnie's; they'd been there for seven weeks. From there, they went back to Augie's in Minneapolis.


In July 1953, Mercury re-released "I Cover The Waterfront" and "Jockey Blues", this time definitely using the re-recorded masters from the December 15, 1945 session. Presumably this was meant to compete with the Orioles' version, which had been released the prior month.

In August, Bill and Red were at the Century Club in Mankato, Minnesota. After that, it was some club in Rochester (also in Minnesota; not the one in New York), and then back to Augie's in Minneapolis.

You'll notice that, although I mentioned that Bill and Red were going to be on Godfrey's Talent Scouts, I never gave a date. This was for two reasons. First, no write-up ever mentioned one and two, even though they'd gone to New York for the show, President Eisenhower was on television that night and his speech pre-empted the entire show.

But they seemingly didn't give up. The April 18, 1954 Minneapolis Star-Tribune said:


Red Maddock on drums and Bill Samuels on piano move into Augie's theater lounge Monday [April 19] for their fifth date there - but may blow out of the place for a few days on short notice. They're booked for an appearance on Arthur Godfrey's Talent Scouts show, and will make up the time at Augie's on their return. They were in New York, incidentally, a while ago for the Godfrey show, but didn't make it. It seems President Eisenhower spoke that night and used up the time.


Were they ever on Godfrey's show? There are no other mentions of it, so I don't know. If so, they didn't win, since that would have figured prominently in ads.

There was an ad for Red & Bill on November 5, 1954, when they were "Really Packin' 'Em In at Arnie's". (And, I hope by now you're as confused as I am between Arnie's and Augie's.)


They (Red Maddock and Bill "Saunders") opened at the Elbow Room in Windsor, Ontario in February 7, 1955. They were still there on the 14th, but that was the last mention of Bill & Red. By March 30, Della & Red Maddock were appearing at Arnie's. (I'm sure they'd make it to Augie's too, but I really don't care.)


And then, a new Bill Samuels Trio, which opened at Augie's on October 17, 1955. This time, the others were Myles Halden (bass) and Welton Barnett (left-handed guitarist).



Welton Pendleton "Barney" Barnett, Jr. was born October 11, 1911 in St. Louis and died August 30, 1984 in Minneapolis. Son of Welton P. Barnett and Lula Gresham, when he was drafted, in April 1942, he was a musician living in Chicago. He'd been with Louis Ogletree's band in 1946 and the 3 Bits Of Rhythm in 1947 (they were actually the 5 Bits at that point).

Myles Halden was born on June 20, 1932, in Otter Tail, Minnesota and died November 9, 1958 in Sacramento, California (he was only 26). The son of Oscar Halden and Ruth Torgerson, he'd been in the army from 1952-4 (in the Eighth Army Band).


The October 20, 1955 Minneapolis Star had an article about Bill, some of which might even be true:


Six years ago pianist Bill Samuels did a benefit solo in Winona, Minn., as a favor to a friend. On the way home to Chicago, "we were 20 minutes out" and his wife started crying. Said she wanted to live in Minnesota. [However, Bill wasn't married to Shirlee until February 1951.]

Within half a day, they were on their way back. Now Bill and his new trio are entertaining at Augie's, 424 Hennepin Avenue.

That, in brief, is how Minnesota latched onto Bill Samuels, an untutored piano plunker who'd been drawing crowds since he was 4.

For a fact: his mother used to invite in friends to hear her Bill at the piano when he was only 4 years old. Never had a lesson and yet he brings forth "sweet swing with a little of the classics thrown in."

Of course, he adds, "when we rock we really rock".

Bill formed his new trio - Welton (Barney) Barnett on the guitar, Myles Halden on bass - only recently. He's best known as leader of the Cats 'n' Jammers, the trio that sold umpteen thousand recordings of "I Cover The Waterfront" and "100 Years From Today". [It's actually heartwarming, and good for my digestion, to see a sales figure in the thousands, rather than in the millions.]

Just in from Toronto, the trio has brought a mellower tone to Augie's with the fare a mixture suited to the audiences. Bill's handling of the melodies fits them into any evening. And it's strictly from ear.


However, that was the only mention of this group.

On April 16, 1956, Bill, as a solo act, opened at Schiek's Cafe in Minneapolis. The mention in the April 15 Minneapolis Star-Tribune upped the ante:


Bill Samuels, pianist-singer, will open a date at Schiek's cafe Monday night. Samuels' record of "I Cover The Waterfront" sold a mere 3 million copies - 100,000 qualifies as a hit, a million as a best seller. [Kill me when the sales figure reaches a billion.]

A pianist since childhood, he is still innocent of the knowledge of how to read music, but has developed a unique jazz style in trying to achieve the sustained tones of an organ. [I guess it was just a matter of time before he took up the Hammond organ.]

He's a tunesmith himself, but gets someone else to write down the notes. Vocally, he's a shouter and a lyric adder. "Old Man River" with him comes out "Old Man River, Man".

A native Chicagoan, he's now a resident of Winona, and a solo performer after stints of leading a 15-piece orchestra [back in the early 1940s] and then a trio.


In June 1956, Bill appeared nightly at the Manhattan Beach Lodge in Cross Lake, Minnesota. The ad mentioned he was a "Mercury records recording piano artist", although he hadn't recorded for Mercury in 9 years. He was back at Schiek's Cafe by early November.

In late 1956, as "Billy Samuels", he recorded four sides for the North Star label of St. Paul, Minnesota. The sides were named in a January 5, 1957 Minneapolis Star blurb:


And if you have some troubles you'd like to forget, catch Bill Samuels at the keyboard in Schiek's lounge sometime soon. Once you've heard his "I Cover The Waterfront" you'll know why his recording sold over three million [ho-hum; now it's over three million] in '49 [only off by 2 years]. Bill's new record for North Star label - "My Buddy", "I Cried For You" and two of his originals, "Now That I've Lost You" and "You'd Make The Sweetest Give" are worth a spin too.


This is so simple, and yet so confusing. This is how the two North Star records were released in December 1956:


2062 I Cried For You / You'd Make The Sweetest Gift
2062 My Buddy / You'd Make The Sweetest Gift


For some reason, they both had the same record number (and all labels also say KB-340; the KB is for the Kay Bank Recording Company, so it might be a session number). Also, "Now That I've Lost You" is nowhere in sight, having been replaced by a reprise of "You'd Make The Sweetest Gift".

The labels name Bill McGonigal (bass) and J.J. McDonald (drums) on all the songs. Since they weren't referred to as his trio, I suspect they were just brought in for the session.


William Michael McGonigal was born June 27, 1928 in St. Paul, Minnesota and died there on February 10, 1992. He was a realtor by profession and also played bass in the Barbary Coast Banjo Brass.

J. J. McDonald - I couldn't find anyone who could be him.


On April 15, 1957, Bill was "back again after a 4-year absence" at Arnie's Supper Club in Winona. He was, said the ad, "Winona's Most Talked-About Entertainer".

On June 12, Bill appeared, with Red Maddock, at the second concert of the summer by the Winona Municipal Band at the Lake Park Bandshell. The June 11 Winona Daily News said:


Samuels, the son of a Baptist minister, is best known for his piano and vocal numbers and has recorded 32 sides under the Mercury label. His first release, "I Cover The Waterfront", sold over 3 million records in 1949. [This sounds familiar....]

The two musicians, who now reside in Winona, appeared as a duo from 1951 to 1955. Both are currently on vacation.


Remember that I said above that we can account for 32 Mercury recordings without that fictitious 1947 session. I believe that number; he could have said "over 30" or "around 35", but he was specific.


I don't know where he was for several months, but he was back at Arnie's on September 2, 1957.


Maybe he didn't like that people in Winona were talking about him, because he then disappeared for a few years. By 1960, he'd abandoned Winona and was living in Duluth, Minnesota. Since he's in the 1960 City Directory, he'd probably moved there no later than 1959.


Another recording. In late 1960 Bill released "Stompin' The Blues Away" and "I'm Glad There Is You" on Amos Heilicher's Soma label from Minneapolis. This is the same label that had brought you Happy Hugo & His Polkateers that very same year. Billboard wasn't thrilled with the disc, placing it in their December 31 Limited Sales Potential column.


On August 20, 1961, Bill Samuels & His Trio (no members named) played for a dance at St. Paul's Ballentine Post Hall. The write-up in the August 18 St. Paul Recorder said "from Las Vegas, Nevada", although I can't find any appearances there.


On September 17, Bill Samuels "and his theatrical trio" (said the September 15 Minneapolis Spokesman) played for something called "Political Day" in St. Paul. In late November, the trio was at Davey Jones' Locker in Minneapolis' Downtowner Motel. He'd be there until January 6, 1962. By this time, he'd moved from Duluth to Minneapolis.

The Trio entertained at a meeting of union musicians from Minnesota, the Dakotas, Iowa, and Nebraska on April 14, 1962. It was held at The Oaks in Winona.

Bill's last recordings were made sometime in 1963 (probably in the fall) for David Hersk's Gaity label of Minneapolis. It utilized another version of the Bill Samuels Trio, this one with Hank Hazlett (guitar) and David Goodlow (bass).


Lawrence Kasuth "Hank" (also "Buddy") Hazlett was born on February 10, 1911 in St. Louis and died on July 27, 1990 in Los Angeles. He was living in Chicago in 1940 and Minneapolis by 1953. In 1943, he'd replaced Austin Powell in the Cats & The Fiddle when Powell was drafted. He had a trio that played Indianapolis in 1953 and another trio, in Minneapolis, in September 1963; I'm assuming that was right before the Gaity recordings.

David Leroy "Duffy" Goodlow was born March 3, 1918 in Louisville, Kentucky and died on January 1, 1994 in St. Paul, Minnesota. He was a musician in 1940, when still living in Louisville.


The Gaity recordings produced a 9-song LP called Sing'n 'n Swing'n, which had been released by the end of the year. They finally went over the top in the liner notes, claiming that "I Cover The Waterfront" sold "a fabulous four million copies and put him in the front rank of American entertainers." And remember all the other great hits he had: "none sold less than 400,000 copies". I get the feeling that there were so many spare zeros around in Minnesota that publicity agents didn't know what to do with them all. At least, no publicity agent ever claimed that Bill had written the song.

On December 8, Bill played the piano during the Lutheran Human Relations Association dinner at Concordia College in St. Paul.


January 17, 1964 saw the opening of the "Sing'n and Swing'n Bill Samuels Trio" at the Golliwog Lounge at the top of the Sheraton-Ritz Hotel in Minneapolis. It looks like this was the first entertainment act presented at the Golliwog, which had only opened about six months previously. As far as I can tell, the Trio still had Hazlett and Goodlow (although Hazlett was replaced by guitarist Don Wiley, whose name appeared in ads from February 6 through March 6).


The hotel's publicity staff was in rare form. January 22 ads in Minneapolis papers were headed "A PUBLIC APOLOGY". It went on to say that hundreds of people had to be turned away on Friday and Saturday nights (the first nights for Trio) because there were only seats enough for 120.

Sometime during the week of March 9, 1964, Bill Samuels collapsed while on the bandstand. The March 16 Minneapolis Star Tribune said that a performer named Doc Evans was there: "Evans was called in a hurry last week after Bill Evans suffered a heart attack."

Bill lingered on for a couple of weeks, but passed away on March 23, 1964. For a change, there were a few obituaries; some excerpts:


Indianapolis Recorder (April 11): "Samuels suffered a stroke on the bandstand while leading his combo in an engagement in the famed Golliwog Room of the Sheraton-Ritz Hotel here [dateline was Minneapolis], and died later from a brain hemorrhage at Mount Sinai Hospital." It also said: "He learned to play the piano at five, and at 17 had already organized a 15-piece jazz band which he led on a tour of the nation."

Minneapolis Star (March 24): [after repeating the 4 million copies] "His last engagement, at the Sheraton-Ritz Hotel, was interrupted about 10 days ago by the illness that led to his death." And: "He achieved his greatest fame as leader of a jazz trio. Performing with him recently were Hank Hazlett, guitarist [what happened to Don Wiley?], and David Goodlow, bass. Mr. Samuels made 17 recordings, all of which sold more than 400,000 copies. His latest album, "Sing'n 'n Swing'n" was released recently under the Gaity label." It went on to name seven children, although I believe he had 13.

Winona Daily News (March 25): "Mr. Samuels made his home in Winona almost five years. Before moving to Duluth and then to Minneapolis, his family remained here while he filled out-of-town engagements. He retained his membership in the Winona Musicians' Association, Local 453 of the American Federation of Musicians."


The last mention of Bill Samuels was in the June 15, 1964 Minneapolis Star-Tribune:


Guitarist Hank Hazlett and bassman Dave Goodlow, who were working with the late Bill Samuels when he died, joined saxman Irv Williams over the weekend, and they're now appearing at the Anglesey as the Zephyrs.


I have to say that Bill Samuels' voice is too heavy for my taste, although reviewers of both his shows and records tended to like it. His was probably a great example of the combos that played in limited areas in the 1940s and 1950s, but his, at least, got the chance to record.


Thanks to Victor Pearlin, Jay Bruder, Robert Campbell, and Dan Kochakian.


MERCURY (label credits as indicated)
2003 I Cover The Water-front / Jockey Blues - 10/45
2021 One Hundred Years From Today / I'm Coming Home To Stay - 12/45
Above two: Cats 'N Jammer Three, Vocal By Bill Samuels
8006 I'm Falling For You / That Chick's Too Young To Fry - 5/46
Above: Billy Samuels & the Cats 'N Jammer Three
8012 Port Wine / Ghost Of A Chance - 6/46
8021 My Bicycle Tillie / I Surrender Dear - 10/46
8029 Open Up That Door Richard! (voc by Sylvester Hickman) / Candy Store Jump - 1/47
8033 For You / My Baby Didn't Even Say Goodbye - 3/47
8037 I Know What You're Puttin' Down / Lilacs In The Rain - 4/47
Above five: Bill Samuels & the Cats 'N Jammer Three
8042 When I Closed My Eyes / Where's My Baby - 8/47
Above: Bill Samuels with "Ram" Ramirez & His Ork.
8064 One For The Money / If I Had Another Chance - 12/47
Above: Bill Samuels & the Cats 'N Jammer Three / Bill Samuels with "Ram" Ramirez & His Ork.
8086 Stompin' Those Blues Away / Moonglow - 6/48
Above: Billy Samuels & the Cats'n [sic] Jammer Three
8116 It's Love Time / That Someone Is You - 1/49
Above: Bill Samuels (Cats 'N Jammer Three present, but uncredited)

UNRELEASED MERCURY
This Will Make You Laugh (recorded 11/45)
Nobody Could Tell You Nothin' (recorded 4/46)
One For The Money (recorded 7/16/47)
One Is Never Too Old To Swing (recorded ca 10/47)
I Told Ya I Loved You, Now Get Out (recorded ca 12/47)
Guess We Weren't Made For Love (recorded ca 12/47)

FICTICIOUS MERCURY SESSION, SUPPOSEDLY AROUND 5/47
Lilacs In The Rain (master 824)
I Know What You're Puttin' Down (master 825)
When I Closed My Eyes (master 826)
Dinah (master 827)

MIRACLE (Bill Samuels Trio)
143 Say It Isn't So / Let Me Off Uptown - 10/49
152 New Jockey Blues / I've Got The Blues - early 50

UNRELEASED MIRACLE
So Tired (recorded July 1949)
That Old Black Magic (recorded July 1949)
Delta Bound (recorded July 1949)
How Deep Is The Ocean (recorded July 1949)
Old Black Magic (recorded January 1950)
The Things You Mean to Me (recorded January 1950)
Because (recorded January 1950)
Dinah (recorded January 1950)

MERCURY (Bill Samuels; these are the masters from the December 15, 1945 session)
70205 I Cover The Waterfront / Jockey Blues - 7/53

NORTH STAR (Billy Samuels - label from St. Paul, Minn.)
2062 I Cried For You / You'd Make The Sweetest Gift - 12/56
2062 My Buddy / You'd Make The Sweetest Gift - 12/56

UNRELEASED NORTH STAR Now That I've Lost You

SOMA (Bill Samuels - label from Minneapolis)
1150 Stompin' The Blues Away / I'm Glad There Is You - late 60

GAITY (Minneapolis label owned by David Hersk)
88406 / 88407 Bill Samuels - Sing'n 'n Swing'n - 63
Has the Bill Samuels Trio - Hank Hazlett (guitar) and David Goodlow (bass)
Caravan
San Francisco
Call Me Darling
Pink Lights
What Kind Of Fool Am I
Blues - Part One
Blues - Part Two
There Will Never Be Another You
For You






Unca Marvy's Home Page
More Articles