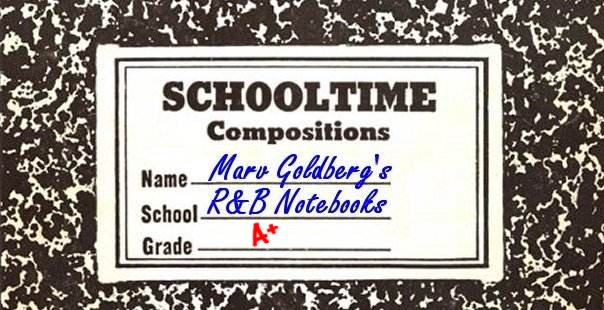 The Dominoes - Part 1

By Marv Goldberg

Based on interviews with David McNeil, Milton Grayson,
Monroe Powell, Al Anderson, Lou Ragland, and Robbie Robinson

(Note: the original of this article appeared in
Discoveries #89 - 10/95)

© 1999, 2009 by Marv Goldberg
The Dominoes have a special place in R&B history: if they had done nothing else, they would be remembered for the wonderful music they produced. Additionally, they gave the world Clyde McPhatter (whom, along with Bill Kenny, Jimmy Ricks, Sonny Til, and Frankie Lymon, I rank as one of the 5 most influential R&B group leads). If that weren't enough, they also gave us Jackie Wilson and used the amazing talents of Eugene Mumford.


The Dominoes were the creation of a man who went by the name of "Billy Ward." Ward, who was born Robert Lloyd Williams in Savannah, Georgia on September 15, 1921, moved to Philadelphia as a child. He sang in his church choir and eventually became its organist (this isn't surprising, since his father was a preacher and his mother a choir singer). He was a musical prodigy as a child, and, when he was 14, won an award from famed composer Walter Damrosch for a piano piece he had written, called "Dejection". In the army during World War 2 (drafted October 30, 1942), he rose to the rank of Second Lieutenant, and supposedly directed the Coast Artillery Choir at Fort Eustis, Virginia.


Upon his discharge, Williams spent some time at the Chicago Art Institute, before coming to New York to attend the Julliard School of Music. Once in New York, he became a vocal coach and arranger and also changed his name, for unknown reasons, to "Everett William Ward", then "Billy Ward". (Note that when he copyrighted songs, it was as "Everett William Ward", "E. William Ward", or "E.W. Ward", even if the writer credit on the label said "Billy Ward" - for example, "Take Me Back To Heaven".)


In New York, he met Rose Ann Marks, who had a Broadway advertising agency, and ended up working for her as a composer and pianist. She became his manager and encouraged him to form a vocal group. They wrote many songs together; the earliest I can find is "Introducing Frim Fram Stamps", copyright July 1, 1946 (by Rose A. Marks and E. William Ward); this was probably a take-off on "Frim Fram Sauce", a 1945 offering by the King Cole Trio, although it doesn't seem to have ever been recorded by anyone.

Here's how it all started. The Brooklyn Daily Eagle of April 3, 1948 had this:


Male vocalists and instrumentalists in Brooklyn, anxious to take part in a new musical venture, are advised that the Music Guild is holding auditions at Carnegie Hall. A quartet is being organized based upon a new and original idea to answer the need for something new in the show business, according to E. William Ward, music director of the guild.


This is from the Brooklyn Daily Eagle of June 19, 1948 (note that in two months he's gone from "E. William Ward" to "Billy Ward"):


The Music Guild of Carnegie Hall is seeking young male singers that can be molded into a quartette "comparable with any in show business," according to an announcement by Billy Ward, music director.

Mr. Ward, songwriter, arranger and vocal coach said that all voices are open. A guitarist and string bass player who can sing are also needed. Applicants should be able to read [music] fairly well and may register for auditions by writing to the Guild, Suite 1104, Carnegie Hall, New York, or by calling PLaza 7-5399. No fees will be charged at any time, Mr. Ward said. Management and promotional connections are established.


And, a month later, this appeared in the July 24, 1948 Pittsburgh Courier, under the title of "Calling All Girls":


Auditions were opened this week by the Music Guild of Carnegie Hall for the selection of young female singers and instrumentalists according to an announcement by Rose A. Marks, executive director. Mrs. Marks desires the personnel for the formation of a new idea in popular quartets. In addition to a guitarist, string bass and pianist, voices of every type are needed for the group.

Popular music will be used and will be arranged by music director, Billy Ward, composer and vocal coach, in keeping with the "new twist" in quartet singing by the Guild. ... After careful training and rehearsal, the new group will be introduced professionally to show business.


There was no further mention of a female group.

Ward liked the Mariners, an integrated group that appeared on Arthur Godfrey's show, and he decided to form his own mixed group. Since the singers were black and white, he called them the "Dominoes." However, they met with no success and disbanded in early 1950, leaving no trace behind. Ward decided to try again, this time with an all-black group.


The next aggregation that Ward formed, probably out of some of his students, was called the Ques. They didn't last long; he disbanded them when he found how undisciplined singers could be. Later that year (around September 1950), he formed another Ques group: Clyde McPhatter (lead tenor), Charlie White (tenor), William Joseph Lamont (baritone), and Bill Brown (bass). All the singers had gospel backgrounds: Clyde (whom Ward saw perform in the Apollo Theater's amateur night) and Charlie had come from the Mount Lebanon Singers; Joe and Bill were from the 5 International Gospel Singers of South Carolina (and Joe had previously been with the North Bound Jubilee Singers). Billy was the pianist and arranger for the group, as well as an occasional lead singer. This time his army command training took over and he became very strict with the members.

The group's initial victory, within weeks of their formation, was taking first place in the Apollo Theater amateur show. On the strength of this, they appeared on the Arthur Godfrey Talent Scouts show on October 23, 1950, winning with the current pop hit "Goodnight Irene." Rene Hall, a black arranger working as a talent scout for King Records, saw their triumph and told King owner Syd Nathan, who gave the Ques a contract. They also received a new name: the "Dominoes." Either someone felt that "Ques" was a strange name, or Ward liked the name he had previously chosen, or possibly they were named for Ward and Rose Ann Marks (as he was black and she was white).

Ward and Marks became partners in managing the Dominoes, writing songs for them, and in the Ward-Marks Music Publishing Company. Some of the songs that they wrote for the Dominoes are: "Do Something For Me," "Chicken Blues," "I Can't Escape From You," "Heart To Heart," "The Deacon Moves In," "No, Says My Heart," "Weeping Willow Blues," "Sixty Minute Man," "I Am With You," "That's What You're Doing To Me," "Have Mercy Baby," "I'd Be Satisfied," "The Bells," "Pedal Pushin' Papa," "You Can't Keep A Good Man Down," and "Can't Do Sixty No More."


On November 14, 1950, the Dominoes recorded their first sides for King's new Federal subsidiary. Bill Brown led the rollicking "Chicken Blues," and Clyde fronted the plaintive ballads: "No! Says My Heart," "Do Something For Me," and "Weeping Willow Blues." When "Chicken Blues" and "Do Something For Me" were issued in late December (as the first release on Federal), it was the first time record buying audiences heard Clyde McPhatter; the results would shake the R&B world.


"Do Something For Me" started slowly, but by early February had entered the R&B charts, eventually climbing to #6. The Dominoes were on their way! However, even before the song reached the charts, the Dominoes had gone back to the studio for two more sessions. On December 30, they recorded "Sixty Minute Man" (led by Bill Brown), and Clyde's "Harbor Lights."


On January 27, 1951, they did a split session with Little Esther, teaming with her on two songs (remember, that a year earlier, she had had a monster hit with "Double Crossin' Blues," backed by the Robins; could lightning strike twice?). "Heart To Heart" is pretty much a duet between Little Esther and Clyde, but not a great one: it's keyed for Esther's voice, and Clyde sounds uncomfortable with how low he has to sing. (The same thing would happen again in 1955, when Clyde was paired with Ruth Brown on a couple of duets.) Note that the intro to "Heart To Heart" would be recycled, a few months later, into "These Foolish Things." The other pairing, "The Deacon Moves In" is a wonderful repartee between Little Esther and Charlie White. The other two tunes recorded that day featured only the Dominoes: "That's What You're Doing To Me" (the first version, which may or may not have made it to any singles - see the note after the write-up of the January 1952 session) and "I Can't Escape From You," both led by Clyde.


Their January 1951 release, "No! Says My Heart"/"Harbor Lights," (issued prior to "Do Something For Me" becoming a hit), failed to chart, even though both sides are strong Clyde-led ballads. In February, Federal released "The Deacon Moves In," backed with a Little Esther solo ("Other Lips, Other Arms"), which also went nowhere. But it was just a matter of time, and only a little time. (However, someone was listening. On February 8, 1951, the Dominoes were invited to spend a week at the Apollo Theater. Others on the bill were Sugar Chile Robinson and Spider Bruce.)


In March, Federal released Bill Brown's "Sixty Minute Man" and Clyde's "I Can't Escape From You." "Sixty Minute Man" wasn't even double-entendre; it was just plain raunchy! Entering the R&B charts in May, it remained for 30 weeks, including a staggering 14 of them at #1. It was such a monster hit that it crossed over onto the Pop charts, peaking at #17.


The history of "Sixty Minute Man" was the subject of an article by George Moonoogian in the November 1991 "Record Collector's Monthly." On record, the subject seems to go back to 1937, when both Georgia White and the 4 Southerners recorded "Dan, The Back Door Man." A "back-door man" was the lover of a married woman; he'd high-tail it out the back door (or window!) as the lady's husband was coming in the front. However, Dan had a longer history than this. There was also Eddie Cantor's "Dapper Dan, The Ladies Man From Dixie Land," which goes back to 1921.

John A. Jackson, in his biography of Alan Freed ("Big Beat Heat," Schirmer Books, 1981), said:


It was no accident that the first true rhythm and blues record to "cross over" from the black charts to the white-dominated national pop charts was the Dominoes' sex-laden novelty "Sixty-Minute Man," in the summer of 1951. The song featured bassman Bill Brown's deep-throated boasting ... of his sexual prowess, of being able to satisfy his "girls" with fifteen minutes each of "kissin'," "teasin'," and "squeezin'," before his climactic fifteen minutes of "blowin'" his "top."


The song had other, far-reaching effects. Chip Deffaa, jazz critic for the New York Post, wrote in his 1989 liner notes for a Ruth Brown album (talking about her hit "5-10-15 Hours"):


Herb Abramson, who played an important role in guiding Miss Brown's career during that period, recalls that Rudy Toombs originally wrote the song as "5-10-15 Minutes": "He came in and sang, 'Give me five-ten-fifteen minutes of your love.' I said that 'minutes' wasn't enough in this era of the '60 Minute Man' -- we better make it 'fifteen hours of your love'."


Of course, the song engendered some cover versions. There were two Country & Western covers in 1951, one by Hardrock Gunter and Roberta Lee on Decca, and the other by the unlistenable York Brothers on King (they just didn't get what they were singing about). The R&B cover was by the Jive Bombers on Citation, from January 1952. Over the years, there'd be other, more or less competent versions: the Untouchables (1960), Rufus Thomas (1970), the Trammps (1972), Dick Curless (1972), Jimmy Ricks & Ravens III (recorded 1973; released 1993), Clarence Carter (1973), Jerry Lee Lewis (1974), and Earl Gaines (1999). The first time I ever heard the song was when it was released (as "Dancin' Dan") by the Jacks in 1956.


This was probably the time that Billy Ward's army background really surfaced. He instituted rules for this and rules for that; fines for this and fines for that. According to later bass David McNeil, you couldn't wear a moustache (a new rule; Bill Brown and Charlie White had had them), you couldn't talk to the members of the band, you couldn't even talk to the chauffeur! If you left your room at night it was a $50 fine; if you knew someone else did and you didn't report it, it was a $100 fine. They weren't allowed to stay at the same hotel as other singers (when they played the Apollo Theater, they had to stay in Greenwich Village, which was miles away; Clyde's family was in Harlem and he wasn't allowed to go up and see them). Ward even made each of them drink a warm glass of milk at night! The singers were on salary; there was no sharing of the profits. And he constantly drilled them in singing; at least that paid off: the Dominoes looked good and sounded good and their fans couldn't get enough. Once they hit it big, Ward started billing Clyde McPhatter as his younger brother, "Clyde Ward." At first Clyde was proud to say that he was Billy's brother, but as time went on, he rebelled. (This was still going on as late as March, 1953.)


A few days before "Sixty Minute Man" entered the charts, it was back into the studio, and, on May 24, 1951, the Dominoes recorded: "That's What You're Doing To Me" (Clyde, with Charlie on the bridge), "I Am With You" (Clyde and Bill), "Love Love Love" (Bill), "Don't Leave Me This Way" (Clyde), and the unreleased version of "These Foolish Things" (Clyde).

July saw Federal release two Dominoes' records. The first was "Heart To Heart" with a Little Esther solo ("Lookin' For A Man") on the flip. The other was pure Dominoes: "Weeping Willow Blues" and "I Am With You." The latter made it to #8 (R&B), but it took about four months to enter the charts in the first place. No further recordings were issued in 1951.


In September, the Dominoes received an achievement award, onstage at the Apollo Theater, from the Independent Press Service. However, they don't seem to have been part of the show that week. In fact, they had just appeared (the week of August 24), along with Lil Green and Freddie Mitchell.

The first of numerous personnel changes occurred when Charlie White left the group, probably in September 1951. There was a blurb in the September 24 Billboard that proclaimed:


Lou Krefetz [manager of the Clovers] has signed Charlie White, lead [sic] of the Dominoes, to a personal management contract. White will join the Clovers and will also record as a single for Atlantic.


While Charlie would end up with the Clovers, that wouldn't happen for a while; first he'd take a detour to the Checkers), whom we'll meet in a few paragraphs.


Charlie's place in the Dominoes was taken by tenor/baritone James Van Loan, brother of Joe Van Loan, who at this time was taking over tenor lead chores from Maithe Marshall in the Ravens. There's an undated photo that shows Clyde, Joe, Bill, and James on stage, indicating that Charlie really was the first to leave.

Joe Lamont's son, Yusuf, told me this story: On October 5, the Dominoes began a week at the Paradise Theater in Detroit, along with Arnett Cobb, Lewis & Allen, and Dinah Washington. Dinah was the headliner and, as such, performed last. The Dominoes appeared immediately before her and, by the time they'd left the stage, they'd whipped the crowd into such a frenzy that they weren't terribly appreciative of a rather tame act like Dinah's. She was furious and demanded that promoters never again put her on after an act like the Dominoes. From then on there was no love lost between the two acts.


The next to go was the Dominoes' booking agency. In December, after only a year, Ward and Marks broke with Ben Bart's Universal Attractions, switching over to Moe and Tim Gale's Gale Agency. Also, at this time, their initial one-year contract with Federal was up, and they signed another one for 2½ years, with an option to renew. That option, as we'll see later, would get them in a lot of trouble. Not so much trouble was their next trip to the Apollo, starting December 7, along with Tiny Bradshaw.

Back to the recording studio on January 28, 1952. This time they did "Deep Sea Blues" (Clyde), "Have Mercy Baby" (Clyde), "Pedal Pushin' Papa" (unreleased version), and "When The Swallows Come Back To Capistrano" (Clyde).


The song that gives us some trouble is "Pedal Pushin' Papa"; the bass voice on it isn't Bill Brown's (although Bill is, without question, on "Have Mercy Baby"). David McNeil listened to it and felt that it sounded like Billy Ward himself (singing in the same manner as he taught Dave to sing it several months later). However, some of the words have sloppy pronunciation, and Dave contended that Ward would never do that. This voice remains a mystery. Worse than that, Dave said that (1) the song was written for him, and (2) when the second (released) version was recorded (on September 17) the group, including Clyde and Joe Lamont, were all learning the song. This means that if it really was recorded earlier, the group had completely forgotten the arrangement in only eight months (which is certainly possible if they'd never performed it). The good news is that the tune brought back our old friend Dan ("Just ask for Dan, the lovin' man / A pedal pushin' papa am I").

In February, Federal released "That's What You're Doing To Me" and "When The Swallows Come Back To Capistrano."

NOTE: "That's What You're Doing To Me" had been recorded twice (once on January 27, 1951 and then again on May 24, 1951), and it's the latter version that was meant to be released. However, there are a small number of singles in existence (both 45s and 78s) which have a completely different version of the song, one which also shows up on the King R&B Box Set (as an "alternate version"), with a recording date of "5/14/51." There's no way to tell if this is the version from the first session or if it really is an alternate take from the second. Considering that the arrangement is so totally different, the former is probable. Presumably, King shipped the wrong tape to one of its pressing plants, and a run was done before someone realized the difference. Most of the "defective" records were probably recovered and destroyed, but some have survived. (Thanks to Carl Tancredi for this info.)

Also in February, Bill Brown quit, not being able to take any more of the discipline in the Dominoes. Bill hooked up with Charlie White and James "Buddy" Brewer, a baritone who had been with Bill (and Joe Lamont) in the 5 International Gospel Singers of South Carolina prior to the formation of the Dominoes. While looking around for more talent, Charlie, Bill, and Buddy met a second tenor named Irwin "Teddy" Williams at someone's house in Harlem. Teddy, who was around 18 or 19, and his good friend John Carnegie (a couple of years younger) were both in a group called the "Checkers" (so named, coincidentally, because they loved the Dominoes). Since the membership of the Checkers was pretty fluid, there was plenty of room for Bill, Charlie, and Buddy. Hired by King Records, the Checkers would be around for a couple of years, with Bill Brown as its guiding force. Charlie sang lead on two Checkers sides: his bluesy voice can be heard on "Flame In My Heart" and "Love Wasn't There." In 1953, he finally did get to sing with the Clovers, leading "Good Lovin'," "I Confess," "Lovey Dovey," "I've Got My Eyes On You," and "Little Mama." When he left the Clovers, he became a soloist for Atlantic (backed by the Playboys, who were, in reality, the Cues) and finally had a couple of solo releases for the Winley label.


Bill's place in the Dominoes was originally taken by Raymond Johnson, who had been with the Beavers, the Blenders, and Maithe Marshall's Marshall Brothers (with whom he's heard doing "Just A Poor Boy In Love"). The Marshall Brothers were only together for three or four months, after which Ray was hired by Billy Ward. When I interviewed Ray in 1975, he told me that he was only with the Dominoes for a short time and wasn't on any of their recordings.


On March 21st, the Dominoes had a singular honor. They were chosen to be one of the acts (and the only vocal group) at Alan Freed's "Moondog Coronation Ball," the first large-scale show he ever put on. The other acts were Paul Williams and his Orchestra, Tiny Grimes and his Rockin' Highlanders, Danny Cobb, and femme singer Varetta Dillard (plus everyone's favorite: "many others"). Williams was onstage playing for the sold-out crowd of about 9000, when an additional 6000 disappointed fans literally crashed the show (breaking the doors of the Cleveland Arena). None of the other acts ever got to perform, but already Freed showed that he knew who to book.


Raymond Johnson was replaced, around May 1952, by David McNeil (who had been the bass of the Larks). At the time he was hired, Dave was singing with the remnants of the Larks: Gene Mumford, Thurman Ruth, and Orville Brooks. Billy Ward saw them on TV, and made him an offer. How could Dave refuse? "Sixty Minute Man" had only recently vacated the charts, and "That's What You're Doing To Me" was about to enter (it would rise to #7).


Dave was assigned to be Clyde's roommate, and trouble started immediately. Thurman Ruth (of the Larks) had been a good businessman, and had watched over the group's finances. Dave had picked up a lot from him. Now he asked Clyde about what kind of advances and royalties the Dominoes got; Clyde had no idea that they should be getting any of those things. Ward treated the members like sidemen. They received a small salary (out of which they had to pay for their uniforms), and the rest was held back and supposedly invested for them (although they never saw any of it). Dave was severely reprimanded for talking with Clyde about these verboten subjects.


The next Dominoes release was "Have Mercy Baby" and "Deep Sea Blues," in April 1952. "Mercy" was almost as big a hit as "Sixty Minute Man" had been, entering the charts in late May and staying for 20 weeks (10 of them at #1). This record signaled the end of "the Dominoes"; from now on, record labels would read "Billy Ward and His Dominoes."


On May 17/18, the Dominoes appeared at Alan Freed's "Moondog Maytime Ball" at the Cleveland Arena. Other acts on the bill were: Todd Rhodes and his Orchestra, H-Bomb Ferguson, Freddie Mitchell and his Orchestra, Little Jimmy Scott, Al "Fats" Thomas, Joan Shaw, the Kalvin Brothers, and Morris Lane and his Great Orchestra. Note that this was both a show and a dance, which explains why Freed had three bands. This time, there were three shows to handle the expected crowds, and the Dominoes got to perform.


An interesting performance: On June 11, they appeared at Exposition Hall in Corpus Christi, Texas. As you can see by the accompanying ad, there was a "reserved whole section for whites." Would they have bothered to say that if they didn't expect a sizeable number of whites to attend? On August 15, they began a week at the Apollo Theater, with the Arnett Cobb Ork,. Dolores Martin, and Pigmeat Markham.


At their next session, held on September 17, 1952, they recorded eight songs: "No Room" (led by Dominoes' valet and watchdog, Johnny Oliver, who was a protégé of Billy Ward), "I'd Be Satisfied" (Clyde), "The Bells" (Clyde and Billy, with Clyde laughing instead of crying in this tearjerker), "Pedal Pushin' Papa" (Dave McNeil), "I Ain't Gonna Cry For You" (Billy and Dave), "I'm Lonely" (Johnny Oliver), "Yours Forever" (Clyde), and "These Foolish Things" (Clyde and Billy). Note that while Billy Ward allowed Johnny Oliver to occasionally sing on recordings (other than the two he led, I have no idea which ones he sang on), he never sang at performances, except for leading the Dominoes' version of Arthur Godfrey's "Slow Poke." He's the same Johnny Oliver who had at least four singles on MGM, in 1954-56.

Probably right after this session, Joe Lamont became ill. According to his son, Yusuf, he suffered from a bad case of ulcers. As far as I can tell, it was never reported in the trades, but this was in the October 3, 1953 Cash Box, which recounted Joe's triumphant return with a photo:


Joseph Lamont, baritone of Billy Ward's Dominoes who was taken ill 11 months ago and has been convalescing ever since, is welcomed back by Billy Ward and his Dominoes at the Michigan State Fair while autograph-seeking bobby-soxers look on. Ward (center, left) gave Lamont the job of road manager when he learned Joe was under the doctor's care and couldn't engage in the dazzling routines his Dominoes are noted for.


That's somewhat confusing. Was Joe away from the Dominoes for the entire 11 months? Had he been a non-performing road manager for most of that time? Had he now been given the job of road manager (no road manager was ever mentioned for the Dominoes)? My feeling is that he'd really been gone the whole time and had now come back to become road manager.

Joe Lamont was the forgotten man in the Dominoes. Considering that, with the September session, Ward started featuring everybody's voice (including the valet!), it's surprising that Joe never got to sing lead. However, at shows, if Bill Brown wasn't feeling all that well, he and Joe would switch parts. Joe was capable of sounding a lot like Bill and for Bill, the baritone part was less demanding. I spoke with Yusuf Lamont, Joe's son, who shared some stories about his dad's days with the group. For example, Billy Ward would inspect their shoes and if one was more highly polished than the other, they both had to be re-done. One good thing about Ward was that he refused to let the group travel if they were exhausted. He was determined to avoid the automobile accidents that plagued other groups. Being the obsessive personality that he was, he went to great lengths to plan out their routes so that there was adequate rest between the legs of the trip. One of his mottos was: "You can't make money if you're dead."


In October, this disclaimer was part of a Federal double ad for "I'm Lonely" (Popular) and "No Room" (Rhythm & Blues): "The Dominoes do not record under any other name and are under exclusive recording contract with Federal Records." The first part probably was meant to differentiate them from the Checkers. With Bill Brown in the lead, the Checkers could sound very much like the Dominoes. The following year, it would be further confused by the Checkers' use of Little David Baughan, a tenor whose voice sounded almost identical to Clyde's (he can be heard on "House With No Windows" and "I Promise You"). However, since both groups recorded for King/Federal, it's anybody's guess what the second part of the disclaimer means.

Things were getting out of hand with Billy Ward's discipline. Said Dave, "he tried to run his group like a squad in the army." While they weren't allowed to do anything during the day, Ward would sometimes let them go out at night (at 2 AM he'd tell them they could get a taxi and drive around whatever city they were in, but to be sure to be back by 5 AM). One night, in Los Angeles, after a show at the Club Oasis, they discovered some girls who had somehow sneaked up the fire escape of the hotel and were outside tapping on the window. At this point Clyde, Dave, and Van cracked and just walked out the door, past Johnny Oliver (who, they knew, would report them to Ward); they stayed away for about two weeks. Ward finally had them picked up by the police.

It wasn't the first time James Van Loan had gotten into trouble with Ward; he had run away in El Paso, and Ward had him arrested (for walking off with his uniform). On their next show (which was in Los Angeles), with Van in jail and Joe Lamont out sick, they picked up Grady Chapman (who had not yet joined the Robins) to sing lead. He was given Billy Ward's white uniform and Clyde was moved down to second tenor. I never realized this myself, but it seems that Grady was capable of sounding just like Clyde; Dave says that no one knew the difference (which infuriated Clyde, especially when Grady started signing autographs). Joe Lamont's place for the performance was taken by a relatively-unknown Jesse Belvin (whose "Dream Girl" duet with Marvin Phillips had yet to be released). This probably took place in September or October 1952.

In late August, the Dominoes became the first black group to play the Michigan State Fair in Detroit. They went over so big that they'd be invited back on a yearly basis.

After the September 17 session, Dave McNeil went into the army. (While there, he sang with a group called the Pyramids, which included Rudy West and Jesse Belvin). When he was discharged, he joined Charlie Fuqua's Ink Spots, staying with him until Charlie's death in 1971. Dave then took over Charlie's Ink Spots, which stayed together for several more years.


In October, "No Room" and "I'd Be Satisfied" were released. "I'd Be Satisfied" climbed to #8. A second October release was "I'm Lonely" and "Yours Forever," which failed to chart. The last record of the year was issued in December: "The Bells" and "Pedal Pushin' Papa." This one really took off, as a double-sided hit. "The Bells" entered the charts in January 1953, eventually peaking at #3, while "Pedal Pushin' Papa" entered in March, and climbed to #4.


In 1952, welterweight champion boxer Sugar Ray Robinson retired and decided on a stage career as a dancer and MC. By February 1953, he was appearing, successfully, along with trumpet great Louis Armstrong. And then, they came to Detroit. On February 19, 1953, they began a week at Detroit's Fox Theater, with the Dominoes as an extra added attraction. Clyde led "The Bells" and the audience didn't want to let them off the stage. This is from the February 28 Detroit Tribune:


Teen-age fans of recording quintet Billy Ward and his Dominoes staged a stampede at the Fox Theatre Sunday at three successive shows which threatened to grow to riot proportions and prevented ex-boxing champion "Sugar" Ray Robinson, billed as star of the show, from completing his act.

The demonstrations, beginning with the 3:30 show and continuing through the next two performances, were touched off with the Dominoes' rendition of a recently-released funeral tone, "The Bells," which caused hysterical screaming and cries from the capacity-filled (7300 seat) house.

At one point during the 5:45 performance, the show was "stopped cold" with trumpeting-singing maestro Louis Armstrong stalled in the wings as stagehands frantically wheeled back on stage Ward's piano so the singers could return to satisfy the roaring demand.

The boys returned and did another jukebox favorite, "Have Mercy Baby," but found the crowd's demand increasing. Order was restored only after David Idzell, operator of the theatre, had come to the stage and pleaded with the audience to allow the show to continue.

Joe Glaser of New York City, president of the Associated Booking Corporation, which handles the $25,000 weekly Robinson-Armstrong package, commented: "This is something which happens to an act only once in a lifetime."

Ward, 25-year-old Army veteran, who is composer, arranger and leader of the Dominoes group, has had a phenomenal rise in show business during the past two and a half years. His tunes, waxed on Federal Records, have racked up sales in the millions and won for the group several trade publication awards.


We'll meet Sugar Ray again a bit later.


Clyde was the next one to get sick of the way he was being treated, leaving around April of 1953. He always claimed he'd quit; Ward always maintained he was fired. Dave McNeil believed Clyde: Ward might try to keep the reins on his group, but he wouldn't fire the star who was bringing in all that money. Clyde, of course, went on to form the Drifters, and then had a successful solo career. Mention must be made of his enormous contribution to R&B music: literally hundreds of singers made him their idol and wanted to sound like him. It's actually amazing how many of them could come close, including Little David Baughan (Harps and Checkers), Allen "Fat Man" Matthews (Hawks), Al Banks (Turbans), even Johnny Thunder (listen closely to "Loop De Loop").


Fortunately for Ward, he had Clyde's replacement waiting in the wings. Around September of 1952, Ward had been approached by Jackie "Sonny" Wilson, a former Golden Gloves fighter and possessor of a remarkable tenor voice: not the same as Clyde's but powerful and exciting also. Jackie had done a couple of tunes for Dizzy Gillespie's Dee Gee label in late 51 or early 52 ("Danny Boy" and "The Rainy Day Blues") and had been in a Detroit group called the 4 Falcons with some guys you may have heard of: Levi Stubbs (4 Tops), Lawson Smith (Royals, Midnighters), and Sonny Woods (also in the Royals and Midnighters). But Jackie had bigger ambitions. Ward took him along on a Dominoes tour, so he learned the routines and was ready when Clyde left. (Just like Buck Ram worked Tony Williams' crude voice into something magnificent, Billy Ward must have made Jackie practice night and day; the Dee Gee cuts barely gave any indication at all of what Jackie was capable of. It pays to have a great vocal coach!)

The last Clyde-led release was in April 1953: "Don't Leave Me This Way" (an oldie recorded in 1951) and "These Foolish Things." In June it entered the charts, finally peaking at #5. The press agents sent this information to Walter Winchell (probably the most widely-read columnist in America at the time). He wrote (in his June 6 column): "Billy Ward's Dominoes' new recording of 'These Foolish Things' is the biggest pick-me-up since The Steam Shovel." This was balanced, a week later, by this silliness in Dorothy Kilgallen's column: "Billy Ward's Dominoes will introduce a new tune written by [filthy rich tobacco heiress] Doris Duke and titled -- inappropriately enough -- 'Not Enough Green Stuff.' (Where would Doris have got the inspiration for THAT ditty!)"

Late May found them appearing at the Fox Theater in Pittsburgh.


Thus, at their next session (June 27, 1953), James Van Loan was the only carryover. The new members were: lead tenor Jackie "Sonny" Wilson, second tenor Milton Murrill (who had been in the Billy Williams Quartet, in 1950, as "Milton Merrill"; he later simplified the spelling even more, to "Merle"), and bass Cliff Givens (who had been in the Ink Spots, the Golden Gate Quartet, and the Melody Masters). This session produced "You Can't Keep A Good Man Down" (Jackie), "Where Now Little Heart" (probably Billy Ward), and "The Handwriting On The Wall" (Billy, the unreleased version). "You Can't Keep A Good Man Down" and "Where Now Little Heart" were released in June, with "You Can't Keep A Good Man Down" making it to #8. In spite of the personnel changes, they were still capable of making hits.


It took their press agent a while to be notified of the personnel changes, however. In a June 6 article in the Pittsburgh Courier, the members were listed as William J. Lamont, David McNeil, James Van Loan, and Clyde Ward (Billy's brother). All this was hastily corrected the following week (June 13), when the members were revised to Cliff Givens, Sonny Wilson, Milton Merle, and James Van Loan. The first article also said that they had a mascot, a dog named "Lucky". Lucky had previously been mentioned in a January 15, 1953 blurb in Jet: "Clifford L. Jordan, 21, was arrested by police in Los Angeles and charged with stealing a book of musical arrangements from the automobile of the Dominoes quartet. 'Lucky,' terrier mascot of the group, spotted Jordan prowling around the car, which was parked in front of a hotel, and his barking spread an alarm that resulted in Jordan's capture." (Sounds like another press agent flight of fancy to me, but then, I'm a born cynic, which has nothing to do with this never having been reported in any California newspaper at the time.) It fell to Milton Merle to take care of the dog.

Another new "member," added in the summer of 1953, was chauffeur Ralph Hockster, an ex-GI, who had been working as a bellhop in a hotel in Detroit where the group was staying. Ward hired him on the spot, as the Dominoes' driver had quit a couple of days previously. While none of this sounds too exciting, Hockster was white, and Billy Ward was soundly criticized in the black community for it. He held his ground, however, and Hockster remained with them for a while (in a December 1954 blurb, "Ralph Hoskins" was characterized as their "former chauffeur").


The July 11, 1953 Cash Box had a large ad for Billy Ward. It listed a lot of the songs he'd written and thanked everyone for accepting them. It mentioned Rose A. Marks as his business manager, but there was a single word missing from the ad: "Dominoes". How soon they forget.

In August of 1953 the Dominoes (along with Bing Crosby and Bob Hope) performed for President Eisenhower in Denver. The group also performed at Alan Freed's "Second Annual Moondog Birthday Party" show.


September 4-13, 1953 found the Dominoes returning to the Michigan State Fair in Detroit, along with Teresa Brewer, Louis Armstrong, and Eddie Fisher. (This is the time that Joseph Lamont returned to the group.) On the last day of the engagement, the promoter asked them to sing Eddie Fisher's big hit, "I'm Walking Behind You" (after Fisher himself had just sung it). They received a standing ovation from the crowd of 130,000. On September 18, they started a week at the Apollo Theater with Lucky Millinder and Mabel Scott. Then, it was on to Philadelphia's Academy Of Music (the week beginning September 25) with Dinah Washington, Buddy Johnson, Clara Ward, Ruth Brown, Slim Gaillard, Earl "Fatha" Hines, and Milt Buckner.


Another big session was held on October 12, 1953. The nine songs were: "My Baby's 3-D" (Billy Ward, doing a tune based on the current 3-D movie craze), "Above Jacob's Ladder" (Jackie and Billy), "Cave Man" (Billy), "Rags To Riches" (Jackie), "The Handwriting On The Wall" (Billy), "Ringing In A Brand New Year" (probably Billy), "Christmas In Heaven" (Jackie), "Don't Thank Me" (Milton Merle, with Jackie joining him on the bridge), and "Lay It On The Line" (Billy).

Yusuf Lamont told me that his father said it was difficult to be in a studio with Jackie Wilson because he was basically a solo singer with a powerful voice that needed to be baffled. "Your ears would hurt after being around him in a studio." (Remember, Joe Lamont was still around as road manager.) Whereas microphones were usually placed fairly close to the singers, in Jackie's case, it was located several feet away. None of this was a problem in live engagements, due to the acoustics of an open room. Billy had his work cut out for him teaching Jackie to do more with less.


In October, "Rags To Riches" and "Don't Thank Me" were released. This time, though, they weren't on Federal, but on the parent label, King. This is probably because the Dominoes' were covering the Tony Bennett Pop hit "Rags To Riches." While King had all kinds of music, Federal was known as a Rhythm 'n' Blues label. "Rags" made it to #2, which was good, but it was the last Dominoes record to chart for close to four years.


Also in October, a press release appeared that, had I known about it at the time I was writing this article, could have saved me almost all the research up to this point: "Three years ago, Billy Ward was a gas station attendant (in California) with 4 other lads. They grouped as The Dominoes. Now each owns a gas depot."


The next month, just in time for the holidays, another King release: "Ringing In A Brand New Year" and "Christmas In Heaven." Also in November, they began a disastrous tour with Sugar Ray Robinson. Robinson, who'd been the welterweight and middleweight boxing champ, had retired from the ring to start a career as an entertainer. Since he was seen as one of the greatest boxers of the century at the time (if not the greatest [as Mohammed Ali called him]) and one of the most famous black personalities in the country, it was only natural that he'd get top billing. This didn't sit well with Billy Ward, and the two took to feuding (Robinson even refused to pose for photos with Ward). In January 1954, Ward would file charges to get out of his contract with Joe Glaser's booking agency, charging Glaser with mismanagement for allowing the Dominoes to receive "improper billing."


On December 3, 1953, there was a small session at which they recorded two Jackie-led ballads "Until The Real Thing Comes Along" and "One Moment With You." (Note that the master of "One Moment With You" is around three minutes long, when Federal finally got around to releasing it, they removed about 45 seconds, including Billy Ward's bridge.) Federal released the former a couple of weeks later, backed with "My Baby's 3-D." December 12th found them opening at Martha Raye's Five O'Clock Club, in Miami Beach. On Christmas day, they once again appeared on an Alan Freed show, this time the "Holiday Ball" at the Akron Armory, with Little Walter and his Jukes and the Ralph Williams Orchestra. These two engagements show how Ward was bouncing the group, at this point, between high-class and R&B venues.

In early January 1954, they were still at Martha Raye's Five O'Clock Club. Then, it was off to the Wolhurst Country Club in Denver. From there, they were hired to appear at the Colorado Contractors Convention.

In February 1954, it was reported that James Van Loan had "disappeared" after leaving a note saying that he was "sick and despondent." He actually seemed to have been putting down on paper how fed up he was with the Dominoes, before he went out on an errand. The rest of the story (another press agent's attempt at fiction) goes on to tell how the group searched frantically for him, believing that he was suicidal.


An article appearing in the February 5, 1954 Kansas City Call sounds like a press agent's ravings, but the photo that accompanied it seems to indicate that it's true: The Dominoes did a benefit performance at Denver's Englewood Arena for jazz trumpeter Billy Butterfield, who needed heart surgery. Then they played the exclusive Wolhurst Country Club, where their good deed so impressed William H. Teel, a Colorado oil millionaire, that he presented them with shares in one of his Texas oil wells. This was expected to give each of the Dominoes dividends of $100 per month for the next two years (not bad for 1954). Since there was a photo of Teel handing out the shares, I'll take it on faith that the story was true. (Although the shares were real, it still could have been something cooked up by their press agent.)

Another big session occurred on March 2, 1954. This time they recorded eight tunes: "Lonesome Road" (Cliff), "Love Me Now Or Let Me Go" (Jackie), "Little Black Train" (Billy), "Tenderly" (Jackie), "Tootsie Roll" (Billy), "St. Louis Blues" (Jackie), "I'm Gonna Move To The Outskirts Of Town" (Jackie and Billy), and "A Little Lie" (Jackie).


Two records were released in April 1954, one on Federal (the R&B sides), and one on King (the ones management hoped would be crossover Pop). The Federal record was "Tootsie Roll"/"I'm Gonna Move To The Outskirts Of Town" (this author's favorite Jackie Wilson song); the King offering was "Tenderly"/"A Little Lie." Neither charted. In May, there was a further Federal issue: "Handwriting On The Wall"/"One Moment With You." (Or was there? It looks like this scheduled release was withdrawn, since no copies are known to exist. While "One Moment With You" was finally issued in 1957, this would mean that "Handwriting On The Wall" remained unreleased until a Gusto/King LP in 1977.) Also in May (on the 25th), they recorded a single song: the immensely popular Pop tune, "Three Coins In The Fountain." It was released, on King, in June, with "Lonesome Road" on the flip.

On June 5, Billy Ward wrote a column that appeared in the Pittsburgh Courier. Using his boxing background, he predicted that Ezzard Charles would easily beat Rocky Marciano in their upcoming June 17 bout. Since Charles lost by a unanimous decision, it was good that Billy didn't give up his day job.

At a session on June 7, they recorded "Little Things Mean A Lot" (Jackie and Billy) and "I Really Don't Want To Know" (Billy), both of which were released, on King, that same month. Note how Billy Ward is attempting to make a Pop group out of them. This made good financial sense: there was a lot more money in playing Las Vegas and other "legitimate" venues than in schlepping around the "Chittlin' Circuit."


In the July 3, 1954 issue of Billboard, it was reported that Billy Ward was fighting with King Records. He wanted to get the Dominoes out of their contract, and thought that he had found the way. The contract expired on June 30, 1954 and King had forgotten to pick up the one-year option (remember that pesky old option from their December 1951 contract?).

But King wasn't to be foiled that easily. The contract was worded in such a way that the Dominoes still had to record 12 more sides for Federal before the relationship could be terminated. Therefore King had the Dominoes locked up until June of 1955, or however long it took them to record 12 sides.

In July, the Dominoes were booked into the Sahara, in Las Vegas.

Sometime in the summer of 1954, Joe Lamont finally left the Dominos. The parting was amicable (according to his son, Yusuf), but he just couldn't keep up with the rigors of being the group's road manager.


In August 1954, Federal released "Above Jacob's Ladder"/"Little Black Train," which, unfortunately, chugged off into the sunset, without charting. In that same month they appeared in Alan Freed's "Moondog Jubilee Of Stars under the Stars" in Ebbet's Field (home, for a little while longer, of the Brooklyn Dodgers). Also on the bill were the Clovers, the Orioles, Fats Domino, Little Walter, Muddy Waters, Count Basie's Orchestra, and Buddy Johnson's Ork. August 20 found them beginning a week at the Apollo Theater, along with Earl "Fatha" Hines, Jimmy Valentine & Rita, and the Clark Brothers.


Also in August, in defiance of the King contract, Ward signed what was characterized as a "long-term" contract with Jerry Blaine's Jubilee label. In September, the Dominoes recorded a session there. At least five sides were cut: "Gimme Gimme Gimme" (all), "Come To Me Baby" (Billy), "Sweethearts On Parade" (all), "Take Me Back To Heaven" (Jackie), and "Stop!...You're Sending Me" (Jackie). In October, Jubilee released the first two sides, amidst a big advertising campaign. However, in a November 13, 1954 blurb in the New York Age, Rose Marks said that there had been no 5-year contract signed with Jubilee and that the group was, in fact, not signed with anyone at the moment. "Asked to explain a recent recording session with Jubilee ..., Mrs. Marks said it was all done 'on a trial basis' with Jubilee boss Jerry Blaine."

From September 3rd to the 15th, the Dominoes were back at the Michigan State Fair. This time, Nat "King" Cole and the Treniers were also on the bill.

As it turned out, the group was forced to record 12 additional songs for King. They did these in 3 more sessions, the last of which was, conveniently, in June 1955. However, they never again recorded for Jubilee.

In November of 1954, James Van Loan walked out just prior to an engagement at New York's Basin Street. The official Dominoes' story was that he was distraught over the death of his mother. While this was undoubtedly true to some extent, he himself later said that he was "tired and fed up with the outfit." His place was taken, for a few weeks, by brother Joe, who was the soaring tenor of the Mercury Ravens, although he could also sing baritone. James Van Loan would later sing with the Ravens on Argo. Just like Joe Lamont, James Van Loan never got to sing lead with the Dominoes (at least on record). I played all the Dominoes' sides that could possibly have been led by James for David "Boots" Bowers, who was also a member of the Argo Ravens; he confirmed that none of the voices belonged to Van Loan.


In late November, two new members were announced. The first was lyric tenor Prentice Moreland (brought in to replace James Van Loan) and the other was arranger, conductor, and guitarist Rene Hall (who had been responsible for their original signing with Federal Records). The group was appearing at the Auto Show at the Sioux Falls (South Dakota) Coliseum, after having appeared at Las Vegas' Sahara Hotel, for which they received $5000 a week. (One column had them appearing at the "Sarah" Hotel.)

An article about the Auto Show in the Sioux Falls Argus-Leader (November 26, 1954) named them as Billy Ward (who lived in Los Angeles), Jack Wilson (Detroit), Clifford Givens (Newark), Milton Merle (Newark), Prentice Moreland (Kansas City), and Rene Hall (New York City). Ward rambled on about how the group came about and, if you only read that article, you'd come away with the knowledge that Wilson, Givens, Merle, and Moreland were the original group who won the Arthur Godfrey Talent Scouts show in October 1950. All the members (except Hall), he said, were in their early 20s (even though Ward himself was 33 at this point). He also said that their King contract had expired and that they'd signed with Decca (we'll get to that in a moment). Rose Marks was characterized as the group's "choreographer"! Once the Auto Show was over, the group was off to Winnipeg, a tour of the West Coast, and then back to the Sahara Hotel for 16 weeks.

Prentice Moreland was only a permanent member of the group for a couple of months. He had been with the Du Droppers in New York (and, since Joe Van Loan had also been with them, it's possible that Joe suggested Prentice). The group of Jackie Wilson, Prentice Moreland, Milton Merle, and Cliff Givens did a single session for Federal on January 6, 1955. It produced "Can't Do Sixty No More" (Cliff), "Give Me You" (Jackie), "If I Never Get To Heaven" (Prentice), and "Bobby Sox Baby" (Jackie).

In spite of the Dominoes' ties to the Du Droppers, "Can't Do Sixty No More," a belated answer to "Sixty Minute Man," was not the same song as the tune of the same title that the Du Droppers had done a couple of years earlier. In this installment, Dan's dissolute life has caught up with him and he's completely worn out by all the years of amorous interludes ("Now I guess I'll take a rest/'cause I can't do sixty no more"). It was issued (with "If I Never Get To Heaven" on the flip) in late January 1955.


In the January 29, 1955 Billboard, Milt Gabler announced that Decca had signed the Dominoes. Gabler was the head A&R man at Decca; he'd overseen Louis Jordan's sessions and would soon do the same for Bill Haley and the Comets. I'm not sure exactly what was going on, since the Dominoes wouldn't record for Decca for over a year, but a June 1956 blurb reiterated that they'd been signed with Decca since January 1955. (Of course, at this point, they were still contractually tied to Federal.) While the January Decca announcement said that they'd be recording both Pop and R&B for the label, in March, Gabler announced that they'd been signed to a "straight pop recording contract," leaving it up to Billy Ward if they'd ever record R&B again. Interviewed at the Sahara Hotel (Las Vegas), Ward said that he wouldn't turn down future R&B material. He wanted his group to be big in the Pop field, and felt that Decca was a label that could give them a good push in that direction. Note that by this time, the papers had taken to calling the group the "Wardmen." Also in March, Ward and Marks let it be known that they were dropping Joe Glaser's Associated Booking Corporation at the end of April (when their contract expired). They'd been on the outs with Glaser for over a year (since that disastrous tour with Sugar Ray Robinson), and Ward had been claiming mismanagement.


An interesting blurb appeared in January 29 papers. Headed "Phonies Galore," it was an indictment, by Billy Ward, of those who stole his arrangements. One of them went: "Recently, a group of singers [the un-named Clyde McPhatter and the Drifters] pilfered an arrangement of 'White Christmas' I wrote in 1951 and my Dominoes have been singing for the past three years. They made a recording of this arrangement and are taking bows for having written it." (He'd presumably forgotten the similar Ravens' arrangement of the song done in 1948 and presumably arranged by Howard Biggs.) He went on, "While I was under contract to a certain recording company [of course, he's talking about King, with whom he refuses to admit he's still under contract] they allowed another act on the same label [the un-named Bill Brown and the Checkers] to wax my arrangement of 'Without A Song' which was stolen."

About this time, Rose Marks and Billy Ward decided to take the group off the Chittlin' Circuit and concentrate on the big time. To this end, the Dominoes were booked into the Sahara in Las Vegas for 16 weeks, beginning February 4, 1955 (they played from 6 PM to midnight, when Louis Prima came on). At the same time, the Platters were at the Moulin Rouge, newly-opened to cater to black audiences. (The Platters hadn't yet hit it big and didn't even have matching suits.) Keeping to a grueling schedule when they played Las Vegas, the Dominoes worked six days on and one day off. On the off day they drove to Los Angeles to unwind (and appear on the Leighton Noble Bandstand TV show on KTLA). The rest of the time was spent in their trailer, since Las Vegas was a segregated city then. The Dominoes' opening number was the Billy Ward-led "When You're Smiling." Ward would stand with the group when he sang lead on something, but would then retreat to his piano when others sang lead; it was from there that he ran the show and directed the group.

In the midst of this, Prentice Moreland quit and lyric baritone Milton Grayson was hired to replace him (probably in March 1955). Grayson had been waiting tables at the Savoy Ballroom, where he met Major Robinson, the gossip columnist for Jet magazine. Robinson introduced him to Billy Ward and Rose Marks. Mrs. Marks was very impressed with Milton and hired him.

From the beginning, the Dominoes had had two managers: Rose Marks had the money and Billy Ward had the contacts, so it worked out quite well. According to Milton Grayson, while Billy Ward was the flamboyant one in the foreground, Mrs. Marks was the one who guided the group and made the decisions; she was as strict as Ward about the rules. While Ward was the focus of the Dominoes' discontent, the members respected Rose Marks. However, in June 1955, she died of cancer. At some point after this (certainly by the end of 1956), Ward got a new personal manager, Harry Stein.

It was rumored (by a press agent, of course) that Billy Ward was left at least $150,000 by Rose Marks. However, it turned out that she died without having made a will and with total assets only around $5000.

What had been the relationship between Ward and Marks? In his June 25, 1953 gossip column in Jet magazine, Major Robinson (who wrote any kind of drivel without checking its veracity) said that there was a romance between them (the cutesy word he always used was "woomance"). Normally, I take everything Robinson said with a truckload of salt, but as we'll see, Ward kept her name alive years later when there was no particular reason for him to do so. It may just have been Ward being grateful for the opportunities she gave him; it may have been something more.

Grayson (unfortunately there are now two "Miltons" in the group) was alternated with Jackie Wilson as lead, giving dramatic readings, such as "Over The Rainbow." The members now were Jackie Wilson, Milton Merle, Milton Grayson, and Cliff Givens.

Prentice Moreland was in and out of the group after that, never staying for any length of time. He had an unusually high voice and is best remembered (although unheralded) for the six words he said on the Jacks' "Stranded In The Jungle": "Great googa mooga, lemme outta here!" (He wasn't a member of the Cadets, but Prentice sang with the Du Droppers, Dominoes, Cadets, Crescendos [Dootone], Colts/Fortunes, Chanteclairs, and Hollywood Flames), as well as having several solo records. Still, his greatest contribution was those six words.)

In April, Federal issued "Cave Man"/"Love Me Now Or Let Me Go." Then, the Dominoes were back in the studio (on the 18th) to record "That's How You Know You're Growing Old" (Jackie), "I Need Someone In My Arms" (Grayson), "How Long, How Long Blues" (Grayson), and "Take Me To The Altar" (all). Also in April (the 12th), the Dominoes appeared on the Ed Sullivan Show.

On June 23, 1955 the Dominoes did their last session for Federal, turning out "Learnin' The Blues" (Jackie), "May I Never Love Again" (Grayson), "Deed I Do" (Billy), and "Over The Rainbow" (Grayson). It had been a profitable five years for both Federal and Billy Ward.

In July, having patiently waited for the Dominoes' Federal contract to finally expire, Jubilee issued the second and last Dominoes record: "Take Me Back To Heaven"/ "Sweethearts On Parade." Also in July, King put out "Learnin' The Blues"/"May I Never Love Again."

King's September 1955 release was "Give Me You"/"Over The Rainbow." There were three more releases, all on Federal, that might as well be dealt with here: "Bobby Sox Baby"/"How Long, How Long Blues" (April 1956); "One Moment With You"/"St. Louis Blues" (July 1957 - probably to compete with the Dominoes' current smash of "Star Dust"); and the oldies "Love, Love, Love"/"Have Mercy Baby" (September 1957). In January 1960, King re-issued "Sixty Minute Man," using an alternate take (F108-X), with a slightly different intro by Clyde.

In September 1955, the Dominoes began a six-week appearance at the prestigious Copacabana in New York. At the same time, an ABC executive said that the network was negotiating for a weekly half-hour Dominoes TV show. Since the executive was named (and, in fact, initiated the blurb), I'll take it on faith that this one is more than just a wishful press release. Nothing ever came of it, however.

Now that the Dominoes' King/Federal contract had expired (on June 30, 1955), Ward was ready to record for Decca, but for some reason that didn't take place for nearly a year.


And sometimes the press agents get it wrong. There was a blurb in some papers on October 8 that Billy Ward's group was booked into Chicago's Chicago Theater on the 14th (along with Joni James and violinist Florian ZaBach [an odd trio]). The blurb gushed on about how the group had just come off a Las Vegas engagement and was going on their annual tour, as well as readying for a TV appearance, and a "lengthy" recording session. The only problem: Ward's group was consistently referred to as the Orioles!

From October 24-30, 1955, the Dominoes appeared at the Town Casino in Buffalo, New York (along with Don Cornell and Carmen McRae).

Their first Decca session took place on April 18, 1956, when they recorded eight songs: "Will You Remember" (Jackie), "Come On, Snake, Let's Crawl" (Grayson; if the melody to this sounds familiar, it's simply that they recycled the tune from 1951's "The Deacon Moves In"), "Half A Love" (Billy), "Rock Plymouth Rock" (Billy), "'Til Kingdom Come" (Grayson), "St. Therese Of The Roses" (Jackie), "Evermore" (Jackie), and "Home Is Where You Hang Your Heart" (Billy). There must have been a break in the session, since the second four songs feature a full orchestra and the Dread Chorus that completely drowns out the Dominoes. Decca's Milt Gabler was quoted as saying that this was "one of the most creative and inspiring recording sessions" that he'd ever been involved with.


The first Decca single was released in June of 1956: "St. Therese Of The Roses"/"Home Is Where You Hang Your Heart." "St. Therese Of The Roses" made it to #13 on the Pop charts remaining for 15 weeks. It seemed like a great beginning. Decca followed it up with "Will You Remember"/"Come On Snake Let's Crawl" in October. When that failed to take off (as would all remaining Decca releases) it was followed by "Half A Love"/"Evermore" in December.


August 1956 found the Dominoes playing the prestigious Harrah's in Lake Tahoe, along with the Mary Kaye Trio, the Treniers, and Mickey Katz (Joel Gray's father, if you didn't know).

January 2, 1957 found them back in the studio to record eight more sides: "I Don't Stand A Ghost Of A Chance" (Grayson), "To Each His Own" (Milton Merle doing his best Jackie Wilson imitation, with Milton Grayson singing bass), "Oh, Lady Be Good" (Cliff), "When The Saints Go Marching In" (Grayson), "St. Louis Blues" (Jackie), "Am I Blue" (Cliff), "When Irish Eyes Are Smiling" (Jackie and Cliff), and "September Song" (Billy). Only "I Don't Stand A Ghost Of A Chance," "To Each His Own," "When The Saints Go Marching In" and "September Song" were released on singles (in August and December 1957). Note that each of these songs is a Pop standard (as were most of the ones done at the first session). A bit later in January, they were booked into the Hacienda, in Las Vegas.

In early 1957, Jackie Wilson was fired after getting into a fight with Billy Ward. Wilson was a party animal, and you can imagine how much Billy Ward liked that! Ex-boxer Jackie "Sonny" Wilson went back to Detroit and hooked up with another ex-boxer, Berry Gordy, who wrote "Reet Petite" and "Lonely Teardrops" for him. He signed with Brunswick in the summer, producing a string of hits for them. (Milton Grayson said that Jackie was happy in the Dominoes and didn't particularly want to leave them, but his conduct was unacceptable to Ward.)

In the midst of this turmoil, Decca issued another record, in March 1957: "Rock Plymouth Rock"/"Til Kingdom Come." But with no chart hits for months, Ward switched companies again. I don't know how long their contract ran. It seems to have originally been signed in January 1955, which might have made it a two-year pact. Ward chose Liberty Records as the next home of the Dominoes.

Actually, Ward didn't even wait for the end of the Decca contract; Liberty reported signing them in late December 1956 (even though they had yet to show up for their January 7, 1957 Decca session). The Liberty contract was an interesting document. In return for not paying Ward a bonus for signing with them, Liberty gave him "reversion rights" to some of the material. Specifically, it seems that anything that was recorded after April 15, 1958 belonged to Ward, not Liberty. Unfortunately, there is either no existing session information at Liberty, or no one knows where it is (although some people I talked to there gave it a valiant effort). There's also a hint in the files that Ward did all the Liberty recordings on his own and then delivered them to Liberty (or possibly used their studios for the recordings, which he was then allowed to remove from the premises for mixing and editing, before returning the tapes to them). That might explain the lack of information in the Liberty files. (In a 1972 letter to United Artists, Billy Ward complained that Liberty files were "inaccurate and conflicting." In June 1968, United Artists and Liberty Records had merged. UA Records became a wholly-owned subsidiary of Liberty Records, which itself was a wholly-owned subsidiary of UA Pictures [and all now owned by Capitol Records]. Ward was trying to retrieve all the masters that he'd done for Liberty under the reversion agreement - anything that was recorded after April 15, 1958 belonged to Ward, not Liberty.)


Initially, Stanley Mitchell (of Detroit's Tornados) was recommended to Billy Ward (to replace Jackie Wilson) as someone who both sounded like Clyde McPhatter and who had "legitimate" singing experience (having been with Lionel Hampton's Hamptones). Mitchell didn't last long, however, not being able to take Ward's rules. Then, Prentice Moreland returned again. The group did a lot of rehearsing, but before they could make any appearances, Moreland was out and Gene Mumford, former lead of the Larks, was hired as the new lead singer. Milton Grayson said he "just seemed to appear." Joe Lamont called him "Singin' Mumford," and said that he was a great studio performer, but possibly due to nerves, wandered off pitch in concerts.

At this point, even though their biggest hit was ahead of them, the Dominoes had ceased to be an R&B group. Billy Ward wanted to have a respected black Pop group. He was about to get his wish.

The only Liberty session that can be dated is their first, which took place on March 7, 1957. At it, they cut four tunes: the old Hoagy Carmichael standard, "Star Dust" (Gene), "Be Still, My Heart," "Lucinda" (Billy), and "Skid Row." Possibly this was the only session that was under Liberty's control; also, master numbers seem to have been assigned at pressing time, so they're meaningless..


Their first Liberty release, in April 1957, was "Star Dust," backed with "Lucinda." Their style had changed radically, and "Star Dust" was the hit that Billy had been hoping for. It peaked at #12 on the Pop charts, remaining for a respectable 24 weeks. This put them square into the big time: now the Dominoes spent six months a year in Las Vegas, Lake Tahoe and Los Angeles. There were extensive Liberty recordings, but, as I said, sessions are undatable. Also, most of the songs appear on albums, not singles, making it even harder to trace session data. Additionally, a lot was done after the master was initially recorded. For example, on May 21, 1957, three hours was spent in overdubbing (except that the sheet didn't bother to mention what was overdubbed).

Ward didn't go out of his way to publicize any of his personnel turnovers. I've heard a recording of a Jocko radio show, from June 10, 1957, on which he plays "Star Dust" and credits it to Sonny Wilson and the Dominoes. Old friend Prentice Moreland returned for at least one session during this period, leading the Dominoes on "Alone In A Crowd" and "I'm Always Chasing Rainbows," two unreleased Liberty cuts.


Around June 1957, Liberty released the "Sea Of Glass" album, containing religious and inspirational songs. This was an interesting album; many of the arrangements were unusual (to say the least). "Joshua" (led by Grayson) had an exciting arrangement, full of drums; somehow it manages to sound like a Hawaiian war chant. "Bye And Bye" (Billy and Gene) has kind of a Latin arrangement, and "Motherless Child" (Gene) is a cross between Middle Eastern and a cha cha. "Above Jacob's Ladder" is a re-recording of their Federal song, but Gene Mumford's voice doesn't have the power of Jackie Wilson's; even Billy Ward's preaching part is more restrained. George Moonoogian said of "Were You There?" (Cliff, with opening narration by Grayson), "this one makes 'The Bells' sound tame." He's right. Finally, "I Am The Resurrection" (Gene and Billy) begins and ends with thunder sound effects left over from "Were You There?"

That same month, Liberty announced that it had made Billy Ward a "talent director," responsible for scouting out new acts for the label. He would spend part of the year appearing with the Dominoes, and several months at Liberty's Hollywood headquarters.

Their next Liberty release, "Deep Purple" (Gene), backed with "Do It Again" (Billy), issued in August 1957, was also a hit, climbing to #20 on the Pop charts.


Both the Dominoes and Jeri Southern secured releases from their appearances at Zardi's Jazzland in Hollywood in August. The place had recently switched from being strictly a jazz venue to a Rock 'n' Roll club. Ward said, "We aren't a Rock 'n' Roll group anymore, and have been singing and playing a different type of music for the last three months." To replace them, the Treniers were held over.

Although the Dominoes were gone, Decca was still releasing their records. They issued two more singles in 1957: "I Don't Stand A Ghost Of A Chance"/"To Each His Own" in August and "When The Saints Go Marching In"/"September Song" in December. These were, of course, released to capitalize on the success of "Star Dust" and "Deep Purple."


The Dominoes were back at the Michigan State Fair for 10 days: August 30 to September 8. This marked the fifth year they'd played the event. They shared the stage with a host of stars: Johnnie Ray, Eyde Gorme, Georgia Gibbs, Guy Mitchell, Bill Haley and the Comets, the Fontane Sisters, and the Hilltoppers. In the midst of this engagement, they had to hurry to Philadelphia to appear (September 4) on a very early edition of American Bandstand.


As usual, there's a price to be paid for fame. Billy Ward had what he wanted: a black group that could make the pop charts and have prestigious Las Vegas bookings. But, because of the Dominoes' hits and drawing power, they were booked into a week-long show at the Apollo Theater (beginning October 10), which featured solid R&B and R&R singers: the Chantels, the 5 Satins, the Delroys, Little Joe Cook, and Charlie & Ray. (At least MC Murray Kaufman called it a "Rock And Pop Revue".) On the other side of the coin, they'd appeared on the Ed Sullivan Show on September 15.

In October 1957, Liberty put out "My Proudest Possession" (Gene)/"Someone Greater Than I" (Grayson), and then "(You Grow) Sweeter As The Years Go By" (all)/"Solitude" (Gene) in February 1958. Neither charted. "Jennie Lee"/"Music Maestro Please," both led by Milton Merle, were released in April. "Jennie Lee" was the Dominoes' last chart hit, reaching #55.

By the time Decca issued an album of their material (Billy Ward and the Dominoes) in November 1957 (after they'd had some hits on Liberty), Gene Mumford's name appears in the liner notes, even though he isn't on any of the cuts! (Worse, Jackie Wilson's name is nowhere to be found in the notes.)

And then the upheavals started again. Prior to joining the Dominoes, Gene Mumford had had a single recording for Whiz, a subsidiary of Old Town. "When You're Smiling"/"Please Give Me One More Chance." Now, with Gene's voice featured on two big hits, Old Town sued, in January 1958, to enjoin him from recording for anyone but Old Town. As usual in these kinds of things, they were settled out of court, so I don't know what the resolution was (other than that Mumford never again recorded for Old Town).

Around this time, Billy Ward stopped releasing photos of the group to go along with ads. While I'm sure there were promo photos arrayed at their appearances, ads only featured a photo of Ward. (While he'd done this in the past, his photo was interspersed with photos of the group. Now, it was just him.)


In February 1958, Milton Grayson left; he was also tired of the Dominoes. He first joined Keen records as a soloist (having at least four releases), became a vocalist for Duke Ellington from 1960 to 1964, and then went back to Las Vegas as a soloist. (Although he told me about the earlier involvement with Duke Ellington, Grayson also recorded with him in 1970 and 1985.) Grayson's replacement was second tenor (and saxophonist) Robbie Robinson, younger brother of singer Robin Robinson.

Robbie Robinson had been working with the Johnny Otis Show, when Johnny's main singer, Mel Williams, told him about the opening in the Dominoes caused by Milton Grayson leaving. Robbie auditioned for Billy Ward with "My Mother's Eyes" and Ward told him to "never sing over a whisper." Since they didn't need two second tenors, Milton Merle moved down to baritone.

Also in April, Gene Mumford left to pursue a solo career, first for Columbia (three singles in 1958-59) and then for Liberty (two singles in 1960). There were also two lesser-known releases on Neeko sometime in the 60s (#3701 "Because Of Love"/"Children Of The World" and #3702 "How Will We Know"/"Copy Cat"). After that, he joined the Golden Gate Quartet for a couple of years and eventually ended up with various Ink Spots groups, until diabetes and chronic alcoholism killed him in 1977, at the age of 51.


The new first tenor for the Dominoes was Monroe Powell. Monroe hung around the famed Brill Building in Manhattan (the hub of the songwriting/recording industry in NY) after having gotten out of the service. There he met Johnny Oliver (remember him?) who told him that Billy Ward was looking for a tenor lead to replace Gene Mumford. Monroe quickly sent off a photo and a tape recording of his voice and about a week later he received a phone call from Ward, followed by an airline ticket to Reno, Nevada. (He was met at the airport by Robbie Robinson, who cautioned him not to say too much around Ward.) At the time that Monroe joined, the other members were: Billy Ward, Robbie Robinson, Milton Merle, Phil "Shoulders" Colbert (another baritone), and Cliff Givens. The mysterious Colbert, who was only with the group for a "hot minute," was fired after their Reno engagement at the Golden Hotel. According to Robbie, Ward felt that the group had too many members and someone had to go. Since Milton Merle had moved down, there was no need for two baritones. (In the early to mid-60s, Phil Colbert, a black French Canadian, would have some Soul records on KC, Smash, Philips, and SSS International. After that, he went in to the production end of the business, becoming, for example, Vice President Of Operations for the New York Sound label in 1971 and National R&B Promotions Manager for London Records' New York operations in 1976.)


There was a big article about the Dominoes in the May 29, 1958 Reno Gazette-Journal, complete with separate photos of almost all the members. (Monroe Powell's photo was there, but Phil Colbert's wasn't, although he was named in the article as the group's baritone and appears in a group photo run with the article.) The surprise for me was the group's guitarist. Gone was Rene Hall (recently, as far as I can tell), and in his place was Jack Edwards, who was white.

At performances, Robbie sang the Gene Mumford leads (like "Star Dust" and "Deep Purple") and Monroe Powell sang the operatic leads (like "O Sole Mio" and "Return To Sorrento"). "Shoulders" Colbert had a powerful baritone and did things like "Ebb Tide."

In June 1958, Billy Ward sued Gene Mumford for breach of contract. The $102,500 amount included $2500 that Ward said Mumford had borrowed from him. The only resolution I could find was when Ward was awarded $1250 in April 1959.

In a 1966 interview, Vince House (of the Rhythm Aces, Rockets, Rocketeers, Magic Notes, and Planets) claimed that he'd been in the Dominoes in 1957. At the time of the interview, he was calling himself "Vince Howard" (and had been part of the cast of the TV show "Mr. Novak"). When I spoke to him in 1990, he didn't mention having been with the Dominoes, and there's little chance that he could really have been with them in 1957. However, 1958 was somewhat chaotic for the group, so there's a possibility that he was there for a while then. Unfortunately, Vince passed away in 2002, so there's no way to check this.


Robbie Robinson did some recording with the Dominoes for the "Pagan Love Songs" LP, but only in the background. He stayed through the spring of 1959, when he was replaced by Eddie Herring, from Dayton, Ohio. Herring, heard on only two sides, has a beautiful clear tenor voice, which sometimes verges on the soprano. He could easily be compared to the Ink Spots' Bill Kenny.


They kept on recording for Liberty, while Billy Ward worked up to the "Pagan Love Song" album, with confusing results. For example, Milton Grayson had sung lead on "Hawaiian Wedding Song," then, when the album came out (after he had left the group), he found that the voice on the song wasn't his! Actually, he couldn't recognize any of the voices on the whole album, other than Billy Ward's. (The album itself doesn't even mention the Dominoes; it's credited to "The Billy Ward Orchestra And Chorus.") According to Monroe Powell, Billy made extensive use of the Jack Halloran Singers, a white Los Angeles studio group. They, and not the members of the Dominoes, are featured on most of the tunes heard on "Pagan Love Song." Fortunately, Monroe was able to pick out some voices on a few of the songs. Monroe himself is the Tony Williams-type lead on "Magic Island," Billy Ward does the talking part on "Bird Of Paradise," Milton Merle fronts "I'll Weave A Lei Of Stars For You," and Eddie Herring does a beautiful job on "Moonlight And Shadows." Otherwise, don't look for any familiar voices here! Actually, "Pagan Love Song" is a very pleasant pop concept album, as long as you don't expect Clyde McPhatter, Jackie Wilson, or Bill Brown.

In January 1959, it was announced that Billy Ward had formed Billy Ward Enterprises, with the stated purpose of producing music and managing artists. In July, when an article said that he was branching out into movie and other production work, Milton Merle was listed as vice president of the organization. This was probably a formalization of the independent production work that Ward had been doing for several years. One of the subsidiary companies was reported as "Rosanne Record Co." (probably what turned out to be Ro-Zan Records), whose first major client was Liberty Records.

The final Liberty single was released in February 1959: "Please Don't Say No" (Monroe)/"Behave Hula Girl" (led by a Jack Halloran singer). Most of the Dominoes' Liberty recordings were issued on three albums: "Yours Forever," "Sea Of Glass," and "Pagan Love Song" (see discography).


By that time, the Dominoes weren't working much, so Monroe Powell, Cliff Givens, and former Dominoes Robbie Robinson and Prentice Moreland joined with Beverly Harris (of the Harris Sisters) and Charles Gray to become part of "Charles Gray and the Hollywood Highlanders" (an act which was advertised from September 1957 to April 1960; presumably it had a lot of turnover). They performed standards for several months, at which time Cliff Givens and Monroe Powell returned to the Dominoes later in 1959. In September of that year, Robbie and Beverly Harris were recruited by Buck Ram to join the re-vamped Flairs group (now called the Flares). (Note that Monroe and Robbie would later join Charles Gray in his Modern Ink Spots.)

In the fall of 1959, Jackie Wilson and Billy Ward started slugging it out in the press. Jackie claimed that, in his years with the Dominoes, he was only paid $125 a week. Billy retorted that it was much more than that. Jackie offered Billy a job for $250 a week. Was this all the work of a fevered press agent's brain? For a change, I'm not sure. The Dominoes weren't riding high and Jackie Wilson was, leading him to opine that Ward was jealous of his success. Jackie went on:


In addition, he always wanted to run his quartet like a trained army and you had no freedom. You had to be a trained seal to do his bidding at his beck and call. If you went to the washroom, you had to inform him. He would time your going and coming and bawl you out if he figured you overstayed your time.


In January of 1960, King re-issued "Sixty Minute Man" and "Have Mercy Baby," using alternate takes from the early 50s sessions. Given new master numbers, these tracks were overdubbed with the Dread Chorus.


Then, another new label: ABC Paramount. The group (according to the June 25, 1960 Cash Box) was now: Billy Ward, Monroe Powell (tenor), Bruce Cloud (second tenor), Milton Merle (tenor/baritone), and Cliff Givens (bass). Bruce Cloud, from Cincinnati, had replaced Eddie Herring, who had departed earlier in the year. In a single May 6 session, they recorded four songs: "The Gypsy" (Bruce), "You're Mine" (Merle), "You" (Monroe), and "The World Is Waiting For The Sunrise" (Monroe).


Also in May, the Dominoes checked into the Dunes in Las Vegas; they'd be there through at least mid-July. Here's what you could get for only $19.95: a round trip flight from Beautiful Downtown Burbank Air Terminal to Las Vegas; plus champagne in flight; plus a free cocktail in the lounge that featured the Dominoes; plus a gourmet buffet dinner; plus a free bottle of champagne; plus limousine service in Vegas. It probably costs a bit more in 2017.

The first of two ABC releases came out in June 1960: "The World Is Waiting For The Sunrise"/"You're Mine." When this didn't chart, ABC released "The Gypsy"/"You" in October. At this point, the group was just staggering on, although November 14 found them appearing on American Bandstand.

A small blurb in the July 23, 1960 edition of the Pittsburgh Courier stated that "charming Johnny Oliver, a young fellow who exudes personal warmth" was now recording for Mercury. (Remember, this was the guy who'd snitch on the other members and report infractions to Billy Ward.)

Sometime in the early 60s, Ward did four additional tunes for Liberty at United Recording (although documentation isn't clear whether it's supposed to be the Dominoes or something else). The titles are: "Because," "Cucurucu Coo Paloma," "Kathleen," and "Japanese Girl." Orchestration was done by Ernie Freeman. They're included in the discography, on the chance that they're the Dominoes (or at least that there are some Dominoes voices on them).

On September 13, 1960, they opened at the Villa Marina in Long Beach, California. January 1961 found them at the Starlite Room of the Chi Chi in Palm Springs, California. The Chi Chi show was reviewed in the January 16 Desert Sun, which generally liked it, but: "If there has to be a negative reaction ... it would center on the handling given some superlative songs by the tall tenor in Ward's entourage [Monroe Powell]. He sang Tosti's 'O Sole Mio' (or 'There's No Tomorrow', depending on what kind of records you buy) and proceeded to rip it asunder. He also sang 'Sorrento' in a manner designed to make you feel that he had rewritten the entire score of this modern classic."


This was followed, in February 1961, by the Eden Roc in Miami Beach, and La Ronde Rue in Long Beach, California (May 1961). A photo from January 1961 shows Billy Ward, Milton Merle, Monroe Powell, Cliff Givens, and Bruce Cloud. Cliff left the Dominoes later that year.

While the Dominoes were doing three shows a night at La Ronde Rue in May 1961, Billy Ward gave an interview that was printed in the May 4 Independent (Long Beach, California). Part of it went: "With rock-and-roll perhaps past its peak, Ward is preparing a new (he hopes) bombshell for the popular music world. He won't label it, nor discuss it in detail, but he explains it like this: 'The people are conscious now of the entire world. So the next thing might be some of the foreign music blended into American music.'" Whatever plans he may have had, even if they were realized, the Dominoes weren't part of them.


They were at the Crescendo (Los Angeles) in October 1961; the Bagdad (Tucson, Arizona) in February, 1962, the disgusting-sounding La Nueva Cucaracha (El Paso, Texas) in December 1962, and The Spanish Trail (Tucson) in January 1963, as well as Basin Street West (Los Angeles) the same month. They then spent 10 days at Frenchy's (Hayward, California) beginning February 7.

In March of 1962, for some reason, Liberty dipped into its vaults and re-released "Star Dust," backed with "Deep Purple." Also in March (on the 3rd), an article entitled "Billy Ward Is Seeking Male Singers" appeared in the Pittsburgh Courier. He was looking to start a new group ("in addition to his own act" [presumably the Dominoes]) "to meet a new demand". "This is a once-in-a-lifetime opportunity," he said, "for the right men to achieve immediate fame and fortune while playing the world's top supper clubs, theaters and concert halls." He requested demo recordings; the lucky few would be trained by Ward and "guaranteed" a successful theatrical career. I don't know what came out of this, but, considering that the Dominoes were in decline, why couldn't he just take them and re-train them. (Could it be he didn't think all that highly of their voices?)

Sometime around 1962, possibly because of the new "oldies craze," Federal decided to re-release "These Foolish Things"/"Don't Leave Me This Way" (originally issued in April 1953). However, someone grabbed the wrong master of "These Foolish Things" and, instead of pressing the one that had been recorded on May 24, 1951, they used the second version, recorded on September 17, 1952 (and previously unissued). Since they kept the original Federal number of 12129 and it wasn't sent out for review, dating it is difficult. The original version only features Clyde's voice; the second version has Billy Ward doing the recitation.


In February 1962, Bruce Cloud departed. This left just a trio: Billy Ward, Monroe Powell, and Milton Merle. To replace Cloud, Ward put an ad in several black newspapers in March. Al Anderson, former singer for the Fabians, read the ad in a Pittsburgh paper. Ward requested a picture and an audition tape, and that's what Al sent off. The Dominoes were off on a tour, but one day Al got a telegram saying that they were returning at the end of June; he was told to meet them in Bakersfield, California.

Al auditioned in person and Ward hired him as part of the Dominoes (Al couldn't remember the names of the others). By that time, Ward was occupied with all his wheelings and dealings, and Milton Merle was in charge of most of the rehearsals. There were no appearances while the group rehearsed prior to a tour of Hawaii. It turned out, however, that Al had to return to Pittsburgh in order to get out of a contract. He spent three days on a bus, conducted his business, and returned with another three-day bus ride. But in that short space of time, Ward had found someone else and had left on the tour. Al waited around for a while and then went back east. In spite of the disappointment, Al stayed in touch with Billy Ward. Don't forget Al Anderson; we'll meet him again later.


In June and early July 1962, "Prentis Morland" [sic], Cliff Givens, and Bruce Cloud "Formerly of Billy Ward's Dominoes" appeared as the Hollywood Highlanders at the Showboat Restaurant in Anaheim, California. With them was Beverly Harris.

July and August 1962 found the Dominoes playing various clubs in the Hawaiian Islands. For example, on July 9, they opened at the Forbidden City in Honolulu for two weeks. (The rest of the show consisted of strippers.) They were held over into early August. This was Billy, Monroe, Milton, and (Monroe thinks) Cliff Givens.


In November 1962, there was a release on Ro-Zan, which was distributed by King, but a division of Billy Ward Enterprises (that's "Ro-Zan" as in "Rose Ann" Marks). These were old Liberty masters, mostly featuring the inevitable Jack Halloran Singers. Of the two released sides, "Man In The Stained Glass Window" was the whole group singing in unison, and "My Fair Weather Friend" was led by Eddie Herring. The recordings on Liberty were so confused that Monroe couldn't even remember if his own voice was on the record (he did practice the songs with the group, which leads to the confusion).

Also in November 1962, Billy Ward commented on the amount of control he exercised over the Dominoes in an article by Ed Costello in Spokane, Washington's Spokesman-Review. (They were just finishing up a 2-week engagement at the Early Birds Breakfast Club.) I'll quote extensively from it because it gives an interesting insight into the workings of the Dominoes. It's also one of the very few articles that names the members of the group: Billy Ward, Milton Merle, Monroe Powell, and Eddie Herring (who had re-joined along the way). The article said:


Just what does Billy have under control?

Facial expressions, with the emphasis on good humor; but never do the grins grow bold, nor the smiles wan.

Physical appearance. The young singers condition their bodies as much as they do their smiles. There isn't an ounce of fat or a hair out of place. Billy himself, who was an Air Force lieutenant in World War II, at the age of 18, must be at least 37, though this is a subject adroitly avoided. But at most he looks 24. The same applies to Milton Merle, only remaining member of the original Dominoes. He's been with Billy for 12 years and probably is asked for his identification every time he goes into a bar.

Finally, and most importantly, the act is under this tight control. There are no ragged edges, no abandon, no flubs. The result is a professionalism that is always pleasing.

None of the talents is great, but every ounce is carefully nurtured and preserved and the good humor of the performers is such that one can overlook the fact that Merle's impression of Louis Armstrong singing "Mack The Knife" is not particularly good, or that Billy himself was definitely off pitch when he sang "Rambling Rose." There is so much that is warm and good that it is almost a relief to come across an act that is not sensational.

In the impressions department, the imitation of the Ink Spots by Merle, Monroe Powell and Eddie Herring was the best and Merle's takeoff on Johnny Ray wasn't as cruel as the average approach to this entertainer.

Billy, a former voice coach ... has a small, mellow tenor, which comes through best in blues songs, but which is a little pale for such a stirring spiritual as "Standin' In The Need Of Prayer."

The three other singers lend the active and spirited support this voice needs and when Billy steps aside and gives the boys their heads (in a controlled way) they have a way of taking a tight, friendly hold on the audience. Always there's a lot of movement when the trio takes over, but no dinning frenzy. Not even when they transform the first-show diners into the saints who come marching in.


Still a member of the troupe was jazz guitarist Jack Edwards, described as a protégé of Billy Ward's.

The Dominoes went off on a four-month tour of Hawaii and the Far East beginning with the Forbidden City (Honolulu) on April 29, 1963. Since the photos only show Billy Ward, we don't know all the members, although there was a blurb about Monroe Powell becoming a father and then immediately heading off to the Orient with the Dominoes on May 28 (his wife and new son remained in Honolulu). The tour took them to Japan, China (probably Taiwan), Australia, and the Philippines, as well as Hawaii; they returned in mid-September. Monroe believes that the others in the group were Milton Merle, Cliff Givens, and Eddie Herring.

Sometime in the fall of 1963, Vernon D. Hillman received a six-month jail sentence for forging Billy Ward's name to checks. (He was still being arrested for passing bad checks in 1981.)


Monroe Powell left after the Dominoes returned from the Orient, probably in 1964. He'd first join Charles Gray's Modern Ink Spots (which would have, over the years, Gene Mumford, Robbie Robinson, Cliff Givens, Milton Merle, Orlando Roberson, Arvid Garrett [from the 3 Sharps & A Flat] and former Orioles' guitarist, Ralph Williams). In 1970, Monroe replaced Sonny Turner in the Buck Ram Platters, with which he appeared until 1994 (when he started his own Platters group). From this point on, the history of the group becomes nearly impenetrable.


A July 1964 ad shows a couple of old friends. There's a vocal/instrumental group called the Naturals appearing in Downey, California, at the Bamboo Room of the Tahitian Village. Two of the members are Cliff Givens and Prentice Moreland. A few lines in the August 21, 1964 Walter Winchell column said that the management of Billy Ward and the Dominoes was now in the hands of songwriter and producer Herman "Turk" Prujan.


IIn June 1965, in a repeat of his March 1962 search, Ward said he was looking for singers and guitarists for a Las Vegas revue. And, once again, said the blurb in the June 26 Pittsburgh Courier, "He was quick to add that those selected would be assured of a fabulous career in show business".

In August 1965, Milton Merle, a mainstay of the Dominoes for a dozen years finally left (his departure was reported in the August 28 New York Amsterdam News). A small blurb in the September 4 Pittsburgh Courier had him forming his own group and soliciting names for it. Since it takes a while for news like this to hit the newspapers, it's probable that he wasn't on the final Dominoes recordings, detailed below. While Milton could have shed a beacon on much of the later activity of the group, by the time I located him, in 2006, he was in the early stages of Alzheimer's and couldn't remember all that much.

So, in 1965, Billy Ward was forced to re-form the Dominoes. As lead singer, he chose Lou Ragland. Here's what Lou remembered:


In 1965, I was a solo artist with my very own band, Lou Ragland and the Band Masters. We recorded for a local Cleveland, Ohio label, "Way Out Records," owned by Lester Johnson of the Hornets. My first recording [in 1962] was "Never Let Me Go"/"Party At Lester's." [Later on, football great Jim Brown, Walter Roberts, and several others became part owners of the label.]

In the summer of 1965, I was 23 years old and performing at the Music Box in Cleveland. One of the owners heard that Billy Ward was reorganizing the Dominoes and sent him my recording and photo. Billy Ward called me and sent me a train ticket to Los Angeles (because at that time I would not fly).

I arrived in Los Angeles on the very first day of the Watts riots [which would make it August 11, 1965] and moved into a small apartment right over a Fred Astaire dance studio. Billy Ward lived in a suite on the floor above.

"Mr. Ward," as he wanted all of us to call him, had the [instrumental] tracks for the songs already recorded and I was selected to sing lead. I told him about one of my band members, a second tenor named Benny Butcher, and he sent for him. The other two guys I did not know and don't remember their names. [The years hadn't mellowed Ward; Benny was fired, for tardiness, only two weeks after he'd started.][The years hadn't mellowed Ward; Benny was fired, for tardiness, within two weeks.]

It was just about one month after I got there that we started to go to the studio and over-dub voices. We recorded ["I'm Walking Behind You" and "This Love Of Mine"] at Mystic Sound studio in Hollywood. The other two songs ["What Are You Doing New Year's Eve" and "O Holy Night"] were done a couple of weeks later. Because I sounded so much like Gene Mumford, Billy Ward taught me the lead for "This Love Of Mine." [Actually, all these songs were recorded in late August.]

I was on salary. I left Billy Ward and the Dominoes after making the recordings because of friction over label credit. Billy was already taking most of my pay back for "expenses" (as he called it), but all I wanted was to have my name out front on the songs I sang: "Billy Ward and His Dominoes, featuring Lou Ragland," but he said no.

I was only in the Dominoes for about 4 months. [Actually, it must have been more like a month.] We did not perform anywhere. Billy Ward had us in the rehearsal and recording studio during all that time.

I was fortunate enough to have enough of my own cash with me to be able to leave California whenever I wanted. Billy told me that I could not leave, and if I did I would have to make it back to Cleveland on my own.

I told him it would not be a problem for me to do that, as I had $500.00 in cash in my pocket when I arrived. My pay from him was $400.00 per week, from which he took back room and board of $300.00 per week. This I didn't really mind; all I wanted was to be recognized for my voice on records.

I drove Billy Ward's new lady friend's car back to Sloan, Iowa and took a train home from there. After I was home for just 12 hours, Billy Ward flew in to talk to my mother. He asked her to persuade me to return to the group, but we had the same problem with the label credit. As far as I know the Dominoes ended then, but the records got released.

For the last twelve years [almost 20, as of 2008], I have been the lead singer for "The World Famous Ink Spots" (third generation, of course). Before that, I was the guitarist and baritone voice with "George Holmes' Ink Spots" for 8 years. [In the late 1970s, both Sonny Til and George Grant had been part of Holmes' unit.]


At this point, Al Anderson re-enters our story. Billy Ward sent for him and he joined up with the group again in late August, possibly to replace the abovementioned Benny Butcher. By the time he got to Los Angeles, the "I'm Walking Behind You" session had already taken place, and Al started practicing "What Are You Doing New Year's Eve" and "O Holy Night." At the session, Lou Ragland polished off "O Holy Night," but then, according to Al, he couldn't get "What Are You Doing New Year's Eve" right. The session dragged on and on, and finally Ward asked Al to try it; he nailed it in two tries.

And then, fate stepped in again: after never having appeared with the Dominoes at all, Al got a call from his brother that their father was very ill back in West Virginia. That was the end of Al's tenure with the Dominoes.

The final releases by the Dominoes were once again on King. "I'm Walking Behind You" and "This Love Of Mine" came out in September 1965; "O Holy Night" and "What Are You Doing New Year's Eve" were issued in October. While all leads were originally done by Lou Ragland (with assist from Billy Ward on "I'm Walking Behind You"), after Lou listened to all the sides, he concluded that, when Ward was sure that he (Lou) wasn't coming back, he had someone else (who remains unknown) re-record the lead vocals to "I'm Walking Behind You" and "This Love Of Mine." Lou Ragland is thus heard only on "O Holy Night" and Al Anderson does "What Are You Doing New Year's Eve." Interestingly, the style on these was seven or eight years out of date (with "I'm Walking Behind You" harking back to the arrangement of 1954's "Above Jacob's Ladder").

Somehow, Billy Ward kept the Dominoes going, but no personnel are known. In late January 1967, the Dominoes began a tour of American military bases in Japan and Vietnam. They were due to spend a couple of months in the Far East before returning for engagements in Las Vegas, Lake Tahoe, and Puerto Rico.

A March 1967 blurb about Charles Gray's Ink Spots (appearing at the Latin Quarter in Tucson, Arizona) gave the members as Gray, Deek Watson, Gene Mumford, and Milton Merle, along with pianist Bert Kendricks and drummer Frank Quemada.


Bruce Cloud had tried to make it on his own after he'd left the Dominoes, although it didn't work out for him. He had at least two singles on Era (1962 and 1963), three on Motif (ca. 1963), and, after being seen as a hot up-and-comer in 1966, an LP on Capitol (California Soul in 1969). However, his personal life was a mess. He ended up working in a drug store and was estranged from his wife. While they were seeking counseling, he killed her and his 2-year old son in March 1971, leaving what was described as a rambling 12-page suicide note before asphyxiating himself in his car.


Bruce wasn't the only one to meet a bad end. Eddie Herring, whose voice I compared to Bill Kenny's, was murdered in his Dayton, Ohio home, along with his wife, on February 3, 1973 in a still-unsolved gangland-type slaying. He was only 35.

In March 1974, Billy Ward finally got the rights to all of his Liberty masters. Since they'd been recorded, Liberty had become a subsidiary of United Artists Pictures, which had asserted that there was no "reversion rights" contract. However, Jack Ames, a former Liberty vice president, was willing to sign an affidavit that there had been such a document.

Most of the Dominoes are gone now: Clyde McPhatter, Jackie Wilson, Gene Mumford, Bill Brown, Joe Lamont, Charlie White, David McNeil, Milton Grayson, James Van Loan (heart disease in 1960), Prentice Moreland, Clifford Givens, Milton Merle (in 2012), and even Billy Ward himself (on February 16, 2002).

As an R&B group, the Dominoes had few peers. Imagine a group that had both Clyde McPhatter and Jackie Wilson as leads! Once Gene Mumford joined, however, the R&B days were buried for good. Billy Ward led them into a new era, transcending their R&B roots. However, while Gene's voice on "Star Dust" is beautiful, it can't even begin to compete with what he sounded like with the Larks (my opinion, of course). This is not meant to be a criticism of Gene; of course he sang what and how Billy Ward told him to. It's not even a criticism of Billy Ward; the group was obviously much more successful as a Pop group than they could ever hope to be as an R&B group. And, as a Pop group, they had legions of new fans, becoming "legitimate" as Las Vegas performers.



Special thanks to Ferdie Gonzalez, Mitch Rosalsky, George Moonoogian, Terry Shorr, Cord Coslor (of Celebrity Direct), and Bill Stolz (of the Wright State University Libraries).

The "Sixty Minute Man" drawing is by Bill Young, and was originally published in It Will Stand, Volume 3, #20 (1981). Used by permission of Chris Beachley.

Many company ads appeared in various volumes of First Pressings, and are used by permission of Galen Gart.





Unca Marvy's Home Page
The Dominoes - Part 2 - Discography
The Checkers
More Articles