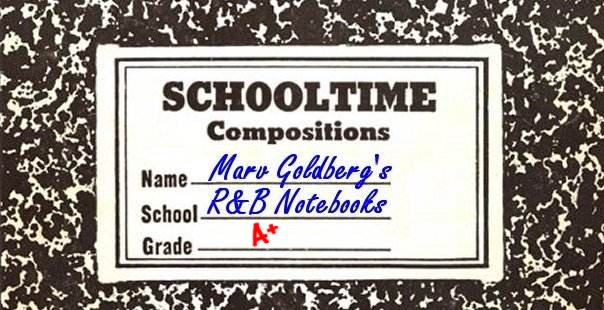 The Checkers

By Marv Goldberg


© 1999, 2009 by Marv Goldberg
Considering that the Checkers were an offshoot of the Dominoes, one of the most popular R&B groups around, and considering that the Checkers' bass was Bill Brown, lead voice on the Dominoes' "Sixty Minute Man," it's surprising how little is known about this New York group. Compounding the confusion, King records kept releasing songs by other groups under the "Checkers" name.

Around September 1951, original member and second tenor Charlie White left the Dominoes. Charlie had been lead on "The Deacon Moves In" (with Little Esther), and can be heard on the bridge of "That's What You're Doing To Me."

Lou Krefetz, manager of the Clovers, signed Charlie to a personal contract, and it was announced in the trades that he'd soon join the Clovers. While he would join them, that was to be almost two years in the future.

Probably sometime in February 1952, booming bass lead Bill Brown also left the Dominoes. He'd been featured on "Chicken Blues," "Sixty Minute Man" (a monster R&B smash), and "I Am With You." Bill lost no time in hooking up with Charlie White and they decided to put together a group for Syd Nathan, president of King Records. (The Dominoes recorded for Federal, a subsidiary of King.)


Another singer that Bill knew was a baritone named James Turner "Buddy" Brewer. He and Bill (and Joe Lamont, also of the Dominoes) had been in the 5 International Gospel Singers of South Carolina.

While looking around for more talent, Charlie, Bill, and Buddy met a second tenor named Irwin "Teddy" Williams at someone's house in Harlem. Teddy, who was around 18 or 19, and his good friend John Carnegie (a couple of years younger) were both in a group called the "Checkers" (so named, coincidentally, because they loved the Dominoes). This group's most outstanding feature was its changing membership. As Cynthia Wharton, Irwin's sister says:


Irwin formed the group on 119th Street, and John Carnegie was a part of it. They were made up of a series of neighborhood guys whom Irwin recruited. They did parties, teen center gigs, the inevitable street corners (with the girls all hanging around), and a few neighborhood dances. But the group changed personnel so often, it was hard to remember who was there and when. They had no recognition at all, except for the local areas where they performed, until Irwin met up with Charlie [White] and Bill [Brown], who brought real showbiz recognition to the group. Then they began doing things like recordings and real shows. They didn't enter the big leagues until Bill and Charlie.
The new quintet continued to call themselves the Checkers (this time to compete with the Dominoes). However, there was a problem. There are two existing posed photos of the Checkers and one taken at a performance. Each contains the same four singers: Bill Brown, Charlie White, Buddy Brewer, and Irwin "Teddy" Williams. Conspicuously absent is John Carnegie (who was definitely leading some songs on their first two recording sessions). The source of the problem was John's father, who was against him singing with the Checkers (since he was still in school). For this reason, John was never really a member of the group. While he did record with them, he rarely, if ever, appeared with them. The only known picture of John Carnegie is as a member of the Singinaires (about whom a bit more later.)


After a few months of practice, the Checkers were ready for their first King session. On June 4, 1952, they recorded four songs at Nola Studios (at 52nd Street and Broadway): "Without A Song" (led by Bill), "Oh, Oh, Oh Baby" (Bill), "Flame In My Heart" (Charlie and Bill), and "My Prayer Tonight" (John and Bill). Clearly Bill Brown was emerging as the leader of the group.


In August, King released "Flame In My Heart" and "Oh, Oh, Oh Baby." The former song was written by Andrew McCarter; the latter by Henry Glover, a King a&r man. The record was reviewed the week of September 13, 1952, along with Calvin Boze's "Blow Man Blow," Hadda Brooks' "My Song," the Ravens' "Write Me One Sweet Letter," and Maxwell Davis' "Blue Tango." This, like all subsequent Checkers records, would fail to chart.

On September 19, the Checkers were back in the studio, recording three more tunes: "Let Me Come Back" (led by Bill), "Love Wasn't There" (Charlie), and "Night's Curtains" (John). By the end of October, the Dominoes had already issued a statement that there was no connection between them and the Checkers.

On October 31, 1952 the "Four Checkers", along with Edna McGriff and the Buddy Lucas Orchestra, appeared at the Sunset Terrace in Indianapolis. On November 3, they were all at the Ritz Theater in Akron, Ohio, and then the Palace Theater, in Dayton, Ohio, on the 7th.


In November, King issued the next Checkers record: the beautiful "Night's Curtains" (written by Irwin "Teddy" Williams - although he was identified as "William Irwin" on the label - and Julia Blackshear), backed with "Let Me Come Back." It was reviewed the week of November 22 (with "Let Me Come Back" getting an "excellent" rating), along with the Orioles' "You Belong To Me," Little Richard's "Please Have Mercy On Me," and Little Esther & Little Willie Littlefield's "Last Laugh Blues."


The Checkers played the Apollo Theater the week beginning December 5, 1952. They shared the stage with Billie Holiday, the Johnny Hodges Band, and comedian Spo-Dee-O-Dee.

When this record failed to chart, King released "My Prayer Tonight" and "Love Wasn't There" in January 1953 (two more songs by Henry Glover). It doesn't seem to have been reviewed, but it was competing with Johnny Ace's "Cross My Heart," Amos Milburn's "Let Me Go Home Whiskey," Chuck Higgins' "Pachuko Hop," Little Willie Littlefield's "K.C. Loving," the Treniers' "Poon Tang," Jesse & Marvin's "Dream Girl," the 5 Crowns' "Keep It A Secret," the Jets' "Drag It Home, Baby," the Vocaleers' "Be True," and Fat Man Matthews & the 4 Kittens' "When Boy Meets Girl."

As Charlie White had been the first defection from the Dominoes, so he was from the Checkers, leaving them in early 1953. According to Teddy's sister, Cynthia, Charlie was into drugs even at that point and would either miss rehearsals altogether or show up stoned. Everyone seemed to like Charlie, but his problems were just too much for the group. He (finally) joined the Clovers, although he would stay with them less than a year. After that, Charlie would lead the Playboys (actually the Cues) on Atlantic's Cat label, and finally have a couple of solo releases for the Winley label. My guess is that John's father probably allowed him to appear with the Checkers then, but their appearances were pretty limited anyway.

[The next seven paragraphs were plagiarized, almost intact, from my article on the Sparrows, based on an interview with Perry Heyward.]


There was a girl who lived next door to Perry [Heyward, lead of the Sparrows], and through her, the Sparrows would be invited to parties (to sing, of course). It was at one of these, in early 1953, that the Sparrows met a couple of the Checkers. It turned out that Checkers' bass Bill Brown was a cousin of the girl that Perry was to marry.

A few months later, Perry was told that the Checkers wanted to see him. He looked up Bill Brown and was told that the group's lead singer, John Carnegie, was being drafted. Since they were impressed with his singing, they wanted him to try out for the lead chores. Perry accompanied Bill downtown to the studio where the auditions were being held. About seven singers had already tried out, with some ten more waiting. Once Perry sang "When The Swallows Come Back To Capistrano" for them, the others were sent home.

At this point, the Checkers weren't working all that much, and spent a lot of time practicing. Perry was also practicing with the Sparrows, who weren't working at all! Aside from bass Bill Brown, the other members of the Checkers were only remembered as "Joe" and "Teddy" [who we now know are James "Buddy" Brewer and Irwin "Teddy" Williams].

On April 17, 1953, the Checkers went into the studio to cut two sides for King Records: "I Wanna Know" (a cover of the Du Droppers tune) and "Ghost Of My Baby." Perry did lead on both sides (with help from Bill Brown on "Ghost"). "Ghost Of My Baby," another Henry Glover tune, is one of my favorite songs. If you've never really paid attention to it, it's about a guy who has such a high opinion of himself as a lover, that he dreams his recently-deceased girlfriend comes back "all the way from heaven, just to be with me once more." Perry wasn't happy with "Ghost Of My Baby," however, since he had to sing in a range with which he wasn't comfortable.

The record was released later that month, and received good reviews the week of May 16, 1953. Other records reviewed that week were: Goldie Boots & the Falcons' "You're The Beating Of My Heart," the Blenders' "If That's The Way You Want It Baby," the Treniers' "Rockin' Is Our Bizness," Gene Ammons' "Red Top," and Tiny Bradshaw's "The Blues Came Tumbling Down."

Since Perry was now the tenor lead of the Checkers, when they played Brooklyn's Baby Grand, he got to do lead on their former releases, like "Night's Curtains" and "Flame In My Heart." However, this turned out to be their only appearance while he was with them, although they did a lot of parties. (I don't know about you, but I find it hard to imagine the Checkers doing house parties!) When Perry sang "Ghost Of My Baby," it was an emotional affair: "I used to fall on my knees to sing it."

With nothing happening with the Checkers, and with Perry about to be married, he left within a few months to concentrate on the Sparrows. In truth, Perry didn't remember much about the Checkers at all. His replacement in the Checkers was Little David Baughan, whose voice was nearly a carbon copy of Clyde McPhatter's.


Little Dave had been a member of the first Drifters group that Clyde McPhatter had formed for Atlantic, back in May 1953 (the only tune ever released commercially from their single session was "Lucille," although at this time it hadn't yet come out). Atlantic management told Clyde that they didn't like the Drifters' sound, and he replaced all the singers, leaving Little Dave out of a job just at the time when the Checkers needed a new lead. The probable feeling was that the Checkers could now capitalize on both the Dominoes-style bass of Bill Brown and the Clyde McPhatter sound-alike tenor.

On September 26, 1953, Dave, Teddy, Buddy, and Bill went into the studio and cut four sides: "A Friend In Need" (Dave), "You Never Had It So Good" (Bill), "White Cliffs Of Dover" (Bill and Dave), and "I Promise You" (Dave). The first release from this session was in October: "I Promise You" and "You Never Had It So Good." This latter song, by Henry Glover and Teddy McRae (also known as "Mr. Bear"), has this intriguing line about Bill's ungrateful girlfriend's wardrobe: her clothes are "either too loose or either too tight."

That same month, King released another Checkers record, consisting of two old standards: "White Cliffs Of Dover" paired with "Without A Song" (from their first session). The disc was reviewed the week of November 7, 1953, along with the Dominoes' "Rags To Riches," the Clovers' "The Feeling Is So Good," the Ebonaires' "Baby You're The One," and Little Esther's "Stop Crying."

It took until the week of January 2, 1954 for the trades to get around to reviewing "I Promise You"/"You Never Had It So Good." Other tunes reviewed were: the Dominoes' "Until The Real Thing Comes Along," the 5 Blue Notes' "My Gal Is Gone," the Chords' "Mommy Loves Daddy," and Fluffy Hunter's "Climb The Wall."

Things moved slowly for the Checkers: "White Cliffs Of Dover" became a Tip in Los Angeles the week of March 20, 1954, about five months after it was issued! (Note that it had already been #8 on the local Los Angeles charts on January 23.)


The next Checkers session (presumably with the same cast: Dave, Teddy, Buddy, and Bill) took place on March 12, 1954. The four songs recorded were: "House With No Windows" (led by Dave), "Don't Stop Dan" (Bill), "You've Been Fooling Around" (Dave), and another standard, "Over The Rainbow" (Bill). The first two tunes were written by (ready?) Henry Glover; "You've Been Fooling Around" was penned by Danny "Run Joe" Taylor.


King issued "House With No Windows" and "Don't Stop Dan" (Bill Brown's reprise of his "Dan" character from "Sixty Minute Man") in April 1954. They were reviewed the week of May 1, along with Mike Gordon's "Why Don't You Do Right?", Red Prysock's "Jump, Red, Jump," the Cardinals' "Under A Blanket Of Blue," and Mel Walker's "Another Sad Night."

By the end of the month, "Don't Stop Dan" was a Pick of the Week, in spite of limited DJ play. It was doing well in New York, Philadelphia, Cleveland, Detroit, Cincinnati (home of King Records), St. Louis, Atlanta, and Dallas. A couple of weeks later it was also a Tip in Charlotte (where it rose to #3 on the local charts). The week of July 3, the flip, "House With No Windows," was a Tip in Cincinnati. Obviously, people were buying Checkers records, just not enough to get them to the national charts.

In June, King issued another two sides: "You've Been Fooling Around," backed with "Over The Rainbow." Reviewed the week of June 12, 1954, the record was competing with the Dominoes' "Three Coins In The Fountain," the Robins' "Riot In Cell Block No. 9," and the Kings' "Til I Say Well Done."


In the late spring, the Checkers disintegrated. Possibly King's management was concerned because they weren't scoring any hits. Or, it might have been because Little Dave had left to rejoin the Drifters (to keep alive the "Clyde McPhatter" sound, now that Clyde had been drafted). Buddy Brewer became a truck driver and Irwin "Teddy" Williams hooked up with the Charmers (the Timely group) as their manager. Later on, when they became the Chorals, Teddy became a member (replacing James Cooke), and was on their two Decca sides. After that, he joined a spiritual group called the Singinaires (also the Singing-Airs), along with former Checker John Carnegie. He remained with them for a few years before giving up singing altogether.

Bill Brown now set about creating a new Checkers group. As tenor lead, he recruited Eddie "Monkey Man" Harris, former lead of the Blue Dots. Since they were also a King group (recording for its Deluxe subsidiary), Bill had no trouble securing his services. The Blue Dots had had a session on August 26, which helps to date his entry into the Checkers as sometime in September.


The new second tenor was David Martin, who had been in the Sparrows with Perry Heyward (that group was now history). The baritone was James Williams, about whom nothing at all is known.

This last incarnation of the Checkers had their sole session on October 1, 1954. The four sides recorded were: "Mama's Daughter," "Can't Find My Sadie," "Trying To Hold My Gal," and my favorite, "I Wasn't Thinking, I Was Drinking." They were all led by Eddie and Bill, except for "Sadie," which was Eddie only. (Since all four of the songs that this group recorded were written by Eunice Davis, who wrote most of the songs for the Blue Dots, there's a good chance that they were all written for the Blue Dots originally. All but "I Wasn't Thinking, I Was Drinking" were co-authored by the 5 Royales' Lowman Pauling.)

In November, King issued "Mama's Daughter," coupled with "I Wasn't Thinking, I Was Drinking." The latter was a cautionary tale of a guy hauled before a judge by a girl who wants him to acknowledge being the father of her baby. He'll do it, he tells the judge, because "I don't want no time from you." Meanwhile, he laments: "I wasn't thinking, I was drinking, and that girl looks like chocolate fudge." The tune not only has fun lyrics, but a great interplay between tenor and baritone saxophones in the two instrumental breaks.

The record was reviewed the week of November 11, 1954, along with the Moonglows' "Sincerely," the Platters' "Shake It Up Mambo," the Moonlighters' "So All Alone," the Chanteclairs' "Someday My Love Will Come My Way," the Orioles' "Runaround," Earl Curry & Blenders' "Late Rising Moon," the Counts' "Waitin' Around For You," and the Flamingos' "Blues In A Letter."

Also, beginning November 8, the Checkers were part of a Universal Attractions package tour. Originally scheduled to run through December 20, the rest of the cast was: Dinah Washington, Danny Overbea, and the Cootie Williams Orchestra. At the end of December, the tour was extended to play in the Southwest, with the James Moody Orchestra substituting for Cootie Williams. This is the only appearance I could find for the Checkers in their entire career (other than the ones at the Apollo and the Baby Grand, mentioned above).


In December, the last Checkers record was released: "Can't Find My Sadie"/"Trying To Hold My Gal." In my opinion, Eddie Harris was the best lead singer the Checkers ever had; it's a shame he hadn't been there from the beginning. The record was reviewed the week of January 8, 1955, along with Ray Charles' "I've Got A Woman," Ruth Brown's "Bye Bye Young Men," the Crystals' "God Only Knows," and Bobby Mitchell's "Nothing Sweet As You."

After this, the Checkers disbanded, at an unknown date in 1955. Note that Eddie was not the Eddie Harris who had an instrumental hit with "Exodus" in 1961.

This may have been the end of the Checkers, but it wasn't the end of Checkers releases. King tried hard to capitalize on the Checkers' name (why isn't clear, the Checkers certainly didn't sell many records). In October 1958, "Nine More Miles"/"Heaven Only Knows" appeared by "The Checkers." In fact, each side of the record might have been by a different group. The master number of "Nine More Miles" fits nicely into a Deluxe session by Otis Williams and the Charms (but Otis Williams himself told me it wasn't them). "Heaven Only Knows" (a remake of the first record by the Charms) is also hard to place. Its master (Federal 1305) lies in between a session by Earl Washington and the Minute Men (1301-1304) and a session by the Sugar Canes (1306-1307). The Minute Men masters were never released by King, being sold to Checker, where two of them appeared as Checker 905. The Sugar Canes sides, however, are probably instrumentals. The third choice, of course, is that there was a single master recorded by a third artist. The only thing that matters is that, name aside, these sides had nothing at all to do with the Checkers.

The next "Checkers" record was issued in April 1959: "Teardrops Are Falling"/"Rock-A-Locka." Both sides had been recorded and released by Jackie Rue & the 5 Wings on King, in early 1955. For some reason King decided to reissue them, with a different record number, as the "Checkers."

Then, in May 1959 Federal reissued (and renumbered) the Sheiks' version of "So Fine" (originally released in August 1955). It was put out to compete with the Fiestas' remake (which had hit the national charts in March). There must have been a good reason why this reissue too credited the "Checkers," but that reason eludes me.

In November 1959, "Let Me Come Back" and "White Cliffs Of Dover" were re-released, out of the blue, on Federal. Both sides would have sounded quite old-fashioned in 1959, and there's no clue as to why they were issued. In January 1962, King re-released "Over The Rainbow," backed with "Love Wasn't There" (as the "Original Checkers." This compounds the mystery. Not only were the sounds out of date (although possibly issued to satisfy the nascent "oldies craze"), but there was no other Checkers group around that they could have been confused with (a Mercury Checkers didn't record until 1964). Possibly King was atoning for the "Nine More Miles" and "Teardrops Are Falling" releases.

The last Checkers record was released in the late 60s or early 70s on a King Oldies series. The sides - "Over The Rainbow" and "White Cliffs Of Dover" - seem to have been issued for the Carolinas "Beach Music" crowd.

Bill Brown, Charlie White, John Carnegie, Irwin Williams, Buddy Brewer, Little David Baughan, and Perry Heyward are all deceased. The Checkers were a fine group (actually, with their constantly-changing sound, several fine groups), and should have done a lot better than they did. It's a shame we may never know anything more about them.

Special thanks to George Moonoogian, Ron James, and Billy Vera. The ad is from the 1954 edition of Galen Gart's First Pressings series. Additional information was provided by Cynthia Wharton and Arvilla Williams (sister and widow, respectively, of Irwin "Teddy" Williams) and Eugena Holman (great-niece of Buddy Brewer). Some of the information was taken from Tony Rounce's excellent notes to the Checkers CD on Ace.



THE CHECKERS
KING
4558 Flame In My Heart (CW/BB)/Oh, Oh, Oh Baby (BB) - 8/52
4581 Night's Curtains (JC)/Let Me Come Back (BB) - 11/52
4596 My Prayer Tonight (JC/BB)/Love Wasn't There (CW) - 1/53
4626 Ghost Of My Baby (PH)/I Wanna Know (PH) - 4/53
4673 I Promise You (DB)/You Never Had It So Good (BB) - 10/53
4675 White Cliffs Of Dover (BB)/Without A Song (BB) - 10/53
4710 House With No Windows (DB)/Don't Stop Dan (BB) - 4/54
4719 You've Been Fooling Around (DB)/Over The Rainbow (BB) - 6/54
4751 Mama's Daughter (EH/BB)/I Wasn't Thinking, I Was Drinking (EH/BB) - 11/54
4764 Can't Find My Sadie (EH)/Trying To Hold My Gal (EH/BB) - 12/54

UNRELEASED KING
A Friend In Need (DB)

FEDERAL
12375 Let Me Come Back (BB)/White Cliffs Of Dover (BB) - 11/59

KING (as "Original Checkers")
5592 Love Wasn't There (CW)/Over The Rainbow (BB) - 1/62

KING (King Oldies series)
15024 Over The Rainbow (BB)/White Cliffs Of Dover (BB) - ??


LEADS:
BB = Bill Brown
CW = Charlie White
DB = Little David Baughan
EH = Eddie Harris
JC = John Carnegie
PH = Perry Heyward



OTHER GROUPS RELEASED AS "CHECKERS"
KING
5156 Nine More Miles/Heaven Only Knows * - 10/58
5199 Teardrops Are Falling/Rock-A-Locka ** - 4/59

FEDERAL
12355 So Fine/Sentimental Heart *** - 5/59

* Unknown group(s); see text
** A re-release of a record by the 5 Wings, for some reason credited to the "Checkers"
*** A re-release of a record by the Sheiks, for some reason credited to the "Checkers"




Unca Marvy's Home Page
More Articles