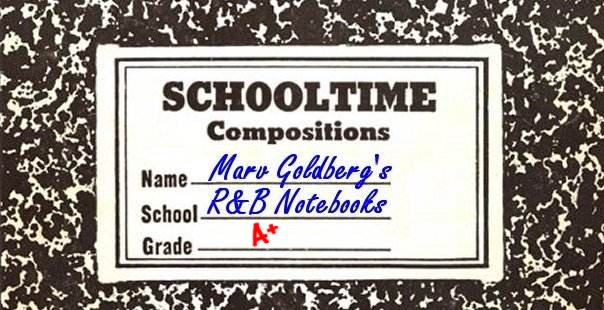 The 4 Pharaohs
By Marv Goldberg

Based on an interview with Morris Wade


© 2008 by Marv Goldberg
Five records on five labels in five years. This is the story of the 4 Pharaohs.

The 4 Pharaohs hailed from Columbus, Ohio, home of Forest Porter's Supremes and Bobby Hendricks' Crowns. In fact, they all knew each other in the small, but active, Columbus R&B community.

Columbus was full of clubs, lounges, theaters, and other performing venues. Places like the Lincoln Ballroom, Marty Melman's Club 502, Club Jamaica, the Litchford Cocktail Lounge, the Pythian Ballroom, Joe's Hole, the Cadillac Club, Valley Dale, and the Copa filled the East side of the city, an area known as "Bronzeville."

Columbus was situated between New York and Chicago, two of the hottest spots on the touring circuit, so (since almost everyone traveled by car or bus in those days) there was always bound to be a great act in town. Also, it was only about a hundred miles from Cincinnati, so any of the acts that recorded for King, Federal, and Deluxe could make some extra money by booking appearances when they reported to the King studios for a session.

This, then, was the atmosphere in which the 4 Pharaohs formed around 1957. Morris Wade (lead tenor) and Bobby Taylor (high tenor) attended East High; the Wilson Brothers - Ronald (second tenor) and Bernard (bass/baritone) - went to Central High. But they all knew each other from community centers. And they knew that they wanted to sing.

Choosing as their idols some of the standard groups (the Drifters, the Dominoes, and the Turbans), they also admired Little Richard, Sam Cooke, and Jackie Wilson. Their repertoire consisted of some songs that they'd put together themselves, plus all the top hits of the day (for example, they had arrangements of "Oh What A Nite," "One Summer Night," and "Stardust").

Originally Ronald Wilson managed them, but in late 1957, they turned to Howard Ransom, a local black entrepreneur. Now, the 4 Pharaohs started branching out. About a hundred miles southwest of Columbus was Hamilton, Ohio. Ransom knew a Hamilton entrepreneur named Eve "Esta" Dodds, who helped get them a gig playing at a local club called Spats. She was impressed with the group and decided to record them on her Esta label.

This necessitated a lot of travel, since the guys had to go back and forth to Hamilton to practice under Esta's guidance. Finally, they booked time at the King Records studios in Cincinnati (only about 20 miles south of Hamilton) and in February 1958, they recorded a couple of original compositions: "Give Me Your Love" (led by Morris Wade) and "China Girl (fronted by Ronald Wilson). They were backed up by the Tommy Wills Orchestra, a band that Eve Dodds provided.

The sides were pressed up by King Records and issued on Esta in March, as by the "Columbus Pharaohs." (The King files indicate that between 400 and 600 copies were made.) However, Howard Ransom, who owned the masters, decided to release them too. Thus the tunes came out (probably the same month) on his brand-new Ransom label (also pressed by King, but only 200 copies were made). For some reason, "China Girl" became "China Doll" on Ransom, but at least it had their own 4 Pharaohs name. (Strangely, Morris was unaware that the song had been re-titled "China Doll.")

The Esta release was reviewed on March 31, 1958 (both sides rated "good"), along with Chuck Willis' "What Am I Living For," Lee Andrews and the Hearts' "Try The Impossible," the Versatones' "Bila," the Cellos' "I Beg For Your Love," the Tangiers' "School Days Will Be Over," and the Maharajahs' "I Do Believe."


When the record didn't zoom to the top of the charts, Bobby Taylor left (he'd surface again in the late 60s as lead of Bobby Taylor and the Vancouvers on Gordy). Bernard Wilson also left, since he was in college and his wife didn't want him on the road. Bobby was replaced by George "Tiger" Smith (second tenor/first tenor) and Bernard by Robert "Pee Wee" Lowery (bass). "We were all from the same neighborhood," said Morris.

Bobby Hendricks (who had recently started a solo career after having been lead of the Drifters), was also from Columbus and had sung in a non-recording group called the Crowns (he had left them in late 1956 to join the Swallows for their last few months of existence). Bobby and Morris had been friends since junior high school, and now Bobby brought the 4 Pharaohs together with Henry Wynn and B.B. Beaman, booking agents in Atlanta, Georgia. This resulted in extensive touring all over the South. The Pharaohs appeared with some of the greatest acts of the day: the Midnighters, the 5 Royales, Sam Cooke, Arthur Prysock, Nappy Brown, Bobby Marchan, Huey Smith and the Clowns, Amos Milburn, Charles Brown, and Little Willie John.

In October 1958, the 4 Pharaohs (Morris Wade, Ronald Wilson, George Smith, and Robert Lowery) assembled in Howard Ransom's garage to record another couple of tunes that they'd written: "Pray For Me" (led by Morris) and "The Move Around" (led by Ronald). Ransom had put together the "Dick Smith Band" to back them: Gatewood Smith on piano, Al Bumpers on drums, and Dickie Smith on bass. (Yes, the same Dickie Smith who had been, and soon would be again, baritone/second tenor with the 5 Keys! He'd recently been discharged from the Air Force and was currently dating a woman in Columbus.)

When the record was released (that same month), there were some surprises: The printers seem to have misspelled Howard Ransom's name on the label (it said "Ranson"), the number was 100, whereas the prior Ransom record was number 101, and "Pharaohs" was misspelled as "Pharoahs." Obviously, quality control wasn't a big deal.

Also in October (on the 16th and 17th), the 4 Pharaohs ("Professional Recording Quartet") appeared at the Miss Pumpkin Show in Circleville, Ohio. (At least they didn't directly follow Rita & Carman's Trained Monkeys.)

The disc was reviewed on November 3 (both sides rated "poor"), along with Lloyd Price's "Stagger Lee," the Chantels' "Prayee," Wade Flemons' "Here I Stand," the Checkers' "Nine More Miles," and the Clickettes' "Not For Me."


There was one further record by the 4 Pharaohs on Ransom, but it too was an oddball pressing. The songs were "Is It Too Late" (another misspelling: the label read "Is It To Late") and "It Was A Nite Like This" (the Turbans tune), both led by Morris. While the whole group was present, the label didn't credit the 4 Pharaohs at all, but said "Introducing Morris Wade with music by the Manhattans." The Manhattans were actually Sonny Til's backup band, sometimes appearing as the Orioles. Morris had asked for them expressly, because he loved the sound of Johnny Stiles' electric violin (the rest of the group was Harrison Scott [saxophone], Darrell Smallwood [drums], and Hollis Floyd [organ] - besides electric violin, Stiles also played the guitar). It probably came out in early 1959, but it wasn't sent out for review.

When the 4 Pharaohs were touring through Nashville, they met a DJ who knew Hy Weiss. This somehow led to the masters of "Give Me Your Love" and "China Girl" being picked up by Weiss' Old Town Records. They were released, in April 1959, on Old Town's rarely-used Paradise subsidiary. Reviewed on May 18, both sides received a "fair" rating (remember that both had been ranked "good" a year before). Other reviews that week were for Little Anthony and the Imperials "A Prayer And A Jukebox," the L'Cap-Tans' "Say Yes," the Eternals' "Rockin' In The Jungle," and the Continental Five's "My Lonely Friend." Once again, there was an oddball label problem: for whatever reason, there are Paradise pressings that say "China Girl" and some that say "China Doll."

And the touring continued. After wandering all over the South, the 4 Pharaohs played New York City (including a gig at Carnegie Hall), Detroit, Chicago, Pittsburgh, and Buffalo.

In mid-1959, Howard Ransom decided to relocate to California. While the Pharaohs were busy touring, this left them without a manager. Nevertheless, they kept going.


Around early 1961, George Smith dropped out and the Pharaohs continued on as the trio of Morris Wade, Ronald Wilson, and Robert Lowery. They subsequently picked up guitarist Harold Smith, nicknaming him "King Pharaoh." Soon, they dropped the 4 Pharaohs name and started calling themselves "King Pharaoh and the Egyptians."


In the late winter of 1961, they got a chance to record for Federal Records in Cincinnati. The songs were "By The Candle Lite" (led by Morris) and "Shimmy Sham" (all). These were released in March 1961 (with "King Pharaoh" misspelled as "King Pharoah"). When they were at Federal they met pianist / arranger / producer Alphonse "Sonny" Thompson (who had written "By The Candle Lite"); he became their manager for a while.

In spite of having no hit record, the Egyptians managed to tour constantly, as had the 4 Pharaohs.

By the end of 1961, Robert "Pee Wee" Lowery had left the Egyptians and was replaced by bass Paul Moore. Moore, in turn, brought tenor Leo Blakely into the group. Paul Moore had been a member of Bobby Hendricks' Crowns back in 1956 and Leo Blakely and Morris Wade had been childhood friends. Therefore, the Egyptians were now Morris Wade (tenor), Ronald Wilson (second tenor), Paul Moore (bass), Leo Blakely (tenor), and Harold "King Pharaoh" Smith (guitar).


1963 was a year of big changes for the Egyptians. First, they lost Ronald Wilson, who left the group to pursue a solo career. He was replaced by high tenor Pete Oden, another veteran of Bobby Hendricks' Crowns.

Then, sometime during the summer of 1963, The Egyptians lost "King Pharaoh" when Harold Smith left them. He was replaced by guitarist Sylvester "Starchy" Moore, whom they had met during some appearances in Detroit.

Finally, in the fall of 1963, the Egyptians made the bold decision to try their luck in Los Angeles. All these years, they had been full-time singers, but the opportunities were better in California than in Ohio. Their last gig before they left Columbus was a benefit for the victims of the Birmingham, Alabama church bombing that had taken place on September 15.

When the Egyptians arrived in Los Angeles, they reunited with Howard Ransom. Ransom, along with Jimmy Turner, now had a record label called "Nanc" (pronounced "nance"). The guys changed their name one last time. Now they became the "Egyptian Kings."

The Egyptian Kings recorded four songs for Nanc: a re-make of "Give Me Your Love" (led by Morris), "I Need Your Love" (Leo), "School Days" (Morris), and "Summertime" (Morris). "Give Me Your Love" (this time credited to "H. Ransom" on the label) and "Need Your Love" were released in late 1963. Local Los Angeles DJ Hunter Hancock enthusiastically promoted the record (as well he should have: he was part owner of Swingin' Records, which distributed Nanc).

Afterwards, the Egyptian Kings started touring through the Midwest and into upstate New York. At this time, Harold Smith rejoined them for a while.


Late in 1963, Pete Oden dropped out and was replaced by Forest Porter, former lead of the Supremes on Ace. Sometime in 1965, Porter left and was replaced by William Thomas Suber (first and second tenor), Paul Moore's cousin. By then, they had pretty much discontinued touring, returning to Columbus, where they played mostly local gigs through 1968. That was the year when the 4 Pharaohs / Egyptians / Egyptian Kings finally disbanded. Their last show was in Cleveland, along with the Dells.


When the group had finally broken up, Morris Wade decided to return to Los Angeles for a reason I can sympathize with: "I got tired of the cold weather."

When he got to L.A., Morris managed to keep busy. He went to a rehearsal of a group called the Ohio Vaticans and ended up joining them. They worked around southern California singing cover versions of hit songs. When they broke up, Morris joined the Hollywood Factors. By 1969, the Factors had changed their name to Morris Wade and the Lockhart Show. Under that name, they toured Far East military bases (in Japan, Korea, the Philippines, and Guam) for the USO. After returning to California, they resumed playing local engagements, augmented by Pete Oden, who had also moved to Los Angeles.


There were other groups after that: After Six, the Associates, and Soundtrack. In 1982, Morris took some time out to become a member of Bobby Hendricks' Drifters, along with Leo Blakely, another Egyptian who had relocated to California.

In November 1974, Morris appeared, as the unnamed "Killer #1" in the movie "Baby Needs A New Pair Of Shoes" (subsequently re-titled "Jive Turkey"). The film's script was written by none other than Howard Ransom. It starred Frank DeKova (Chief Wild Eagle on F Troop). Others in the film were Larry Greene (bass of the Titans, which, interestingly enough, had started out as "the Egyptians") and an incredible number of people whose last name was "Ransom."

In 2002, Morris Wade and Leo Blakely put together a Pharaohs group for a show in Monrovia, California, which also featured Grady Chapman's Coasters.

2005 found the 4 Pharaohs receiving the Columbus [Ohio] Senior Musicians Hall Of Fame award. Most recently, in October 2008, Morris journeyed to New Jersey to represent the 4 Pharaohs at the Burlington Concert 2008.

It's been a long career for Morris Wade. Considering that none of his groups ever had a hit record, he's managed to continuously work as a singer for the last 50 years.

Special thanks to Lou Rallo.


DISCOGRAPHY
Columbus Pharaohs
Esta 290 Give Me Your Love (MW)/China Girl (RW) - 3/58

Four Pharaohs
Ransom 101 Give Me Your Love (MW)/China Doll (RW) - 3/58
Ranson 100 Pray For Me (MW)/The Move Around (RW) - 10/58

Morris Wade with music by Manhattans [full group is present; see text]
Ransom 102 Is It Too Late (MW)/It Was A Nite Like This (MW) - ca. early 59

Four Pharaohs
Paradise 109 Give Me Your Love (MW)/China Girl (RW) - 4/59
(Also released on Paradise as "China Doll")

King Pharaoh & Egyptians
Federal 12413 Shimmy Sham (ALL)/By The Candle Lite (MW) - 3/61

Egyptian Kings
Nanc 1120 Give Me Your Love (MW)/I Need Your Love (LB) - late 63

Unreleased Nanc
School Days (MW)
Summertime (MW)

LEADS: MW = Morris Wade; RW = Ronald Wilson; LB = Leo Blakely





Unca Marvy's Home Page
More Articles