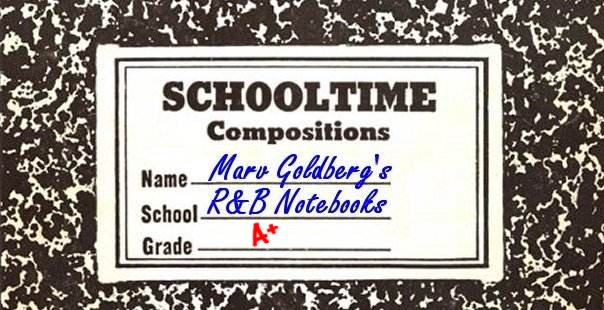 The Titans

By Marv Goldberg

based on an interview with Larry Greene


© 2004, 2009 by Marv Goldberg
From taxi driver to record company executive. From East Coast to West Coast. From RCA to Vita. From the Heartbreakers to the Titans. That's the story of Larry Greene. (And no, I won't leave out the part about the Singing Chef.)


Back in 1951, Washington, D.C. cab driver/singer Larry Greene left the 4 Dots, who had recorded for Dot, and became the new bass for the Heartbreakers, replacing army-bound "Nugie" Holmes. While this isn't a story about the Heartbreakers, one interesting incident should be told: The Heartbreakers were set to go to New York for their first RCA recording session (to take place on July 26, 1951). Larry had been negotiating to buy the cab he was driving and had just about closed the deal. When the time came to leave for New York, he volunteered to drive in his [almost] new cab. However, he failed to clear it with the owner and was promptly arrested upon the group's return. Fortunately things worked out all right in the end and the Heartbreakers only had to worry about RCA not promoting their records.

By 1956, Larry had moved to Los Angeles, doing solo work at clubs (and a few Walt Disney soundtracks too). While working in various clubs, he chanced to hear other soloists who impressed him, and he suggested that they form a group. While the others were in their early 20s, Larry was the Grand Old Man of the group at 30.


They first called themselves the Egyptians, but almost immediately changed that to the Titans, after the new Titan missile being developed by the Air Force. (One of the members, Curtis McNair, a cousin of singer Barbara McNair, had just been discharged from the Air Force, where he'd sung with a group called the Statesmen in Tokyo. This group also included Buddy Holt, a founding member of Boston's Love Notes. According to Bill Homans, the Statesmen's guitarist, Curtis carried forward, into the Titans, the sound that the Statesmen had been developing.)

Here's how the Statesmen sounded in 1955, singing "Sunday Kind Of Love" on a Japanese radio program:

Click the record player to hear the Statesmen:
The members of the Titans were: Charles Wright (first tenor, second tenor, and baritone; not the Charles Wright who sang with the Shields), Sam Barnett (first tenor, second tenor and baritone), Curtis McNair (second tenor and baritone; his name was originally spelled "McNear"), Alvin Branom (tenor and baritone), and Larry Greene (baritone and bass). Any of them could sing lead, and they showed their versatility by switching around on their recordings.

Their repertoire was as varied as possible, including not only R&B tunes, but some Muddy Waters' blues numbers and Hi-Los' modern harmony arrangements. Throughout their career they were always in great demand for appearances (although, strangely, their records didn't sell too well).

The Titans had a manager, Cecil "Count" Carter, a former alto sax player for Benny "Be-Bop" Carter. Carter got them their first recording session, with Larry Mead's Vita Records. Carter had them practice a song he'd written (along with Rich Askaun) called "So Hard To Laugh, So Easy To Cry," which had previously been recorded by the King Cole Trio in December 1947.


Their first session, held in late 1956, produced "So Hard To Laugh, So Easy To Cry" (led by Charles) and "Rhythm And Blues" (fronted by Curtis), which were released in January 1957. Their bookings were soon handled by Universal.

The disc was reviewed on February 9 (with "Rhythm And Blues" ranked "fair" and "So Hard To Laugh, So Easy To Cry" receiving a "poor"). [It's a shame that the reviewers couldn't have heard the a cappella version of "So Hard To Laugh, So Easy To Cry," which I feel is far superior to the released version.] Other reviews that week went to Shirley & Lee's "That's What I Wanna Do," the Del-Vikings' "Come Go With Me," the Scooters' "Someday We'll Meet Again," the Spiders' "That's My Desire," the Monitors' "Our School Days," the Starlarks' "Fountain Of Love," and Big Daddy & the Boys' "Bad Boy."

A second session, in March 1957, yielded "G'win Home Calypso," backed with "Look What You're Doing Baby" (both led by Curtis). These were released in April and got even worse reviews than the first record (both were ranked "poor" on May 20). Other reviews were for the Drifters' "Drifting Away From You," the Mello Kings' "Tonite, Tonite," Aaron Collins' "Pretty Evey," the Channels' "What Do You Do," and the Mondellos' "100 Years From Today." In spite of the poor ratings, DJ Lash Lazar (broadcasting from Scrivener's Drive-In) picked "G'win Home Calypso" as one of his records of the week in June.


Since Cecil Carter was friendly with Bobby Troup (author of "Daddy," "Route 66," and "The Girl Can't Help It"), the Titans made several appearances at the nightclub that he owned in L.A. Through Troup's efforts, the Titans were tapped to appear in the film "Bop Girl Goes Calypso," one of the R&R exploitation flicks of the day. It starred Judy Tyler (Princess Summerfall Winterspring on the Howdy Doody show), Bobby Troup, and Lucien Littlefield. For music, there were the Goofers, Nino Tempo, the Cubanos, and Lord Flea. The Titans sang "So Hard To Laugh" and "Rhythm And Blues" in the film, which didn't have much to do with calypso at all. They recorded a "G'win Home Calypso" segment for the film, but mysteriously (considering the "premise" of the film) it wasn't used. It should come as no surprise that they got a lot of work from having appeared in the film.


Then, Carter moved them over to Art Rupe's Specialty label (where Sonny Bono was A&R man). On July 7, 1957, they cut "Sweet Peach" (led by Curtis), "Free And Easy" (fronted by a lisping Sam Barnett), and "Deep Down." [For some reason, all their sessions produced three songs.] "Sweet Peach"/ "Free And Easy" were released in October.

The platter was reviewed on October 14 (finally, both sides were ranked "good"). Other reviews that week were for the 5 Satins' "Our Anniversary," Billy Myles' "The Joker," the Crawford Brothers' "I Ain't Guilty," Don & Dewey's "Leavin' It All Up To You," the Juveniles' "I Lied," the Hollywood Flames' "Buzz-Buzz-Buzz," the Medallions' "Unseen," and the El Dorados' "A Rose For My Darling."


While at Specialty, the Titans did some backup work behind Larry's friends, Don & Dewey. The results, issued in November 1957, were: "Just A Little Lovin'" and "When The Sun Has Begun To Shine." The reviews (both sides "good") came on December 16, along with the Sophomores' "Charades," the 3 Playmates' "Sugah Wooga," The Turbans' "Congratulations," the Rays' "Second Fiddle," the Dominoes' "September Song," and the Wanderers' "Great Jumpin' Catfish."

At their next session, they recorded a cover version of Huey Smith & the Clowns' "Don't You Just Know It" (led by Sam and Larry), which did well on the West Coast. Released in January 1958, its flip was "Can It Be," led by Curtis. The February 3, 1958 review ranked "Don't You Just Know It" excellent. The other reviews that week covered Chuck Berry's "Sweet Little Sixteen," Little Willie John's "Talk To Me, Talk To Me," the Collegians' "Zoom, Zoom, Zoom," and the Thunderbirds' "In My Thunderbird."

Sometime in early 1958 they went on a tour with Jerry Lee Lewis. However, they weren't there as the Titans, but as the "'Get A Job' Boys."


On March 1, 1958, Alvin Branom left the Titans (there's a notation to that effect in the Specialty files) and the group continued on as a quartet. A final session for Specialty, held on March 27, produced "Arlene" and "Love Is A Wonderful Thing," both led by Sam and released in April. Reviewed on May 5, "Arlene" was ranked "good" (with the flip getting a "fair" rating). Other reviews that week were for the Coasters' "Yakety Yak," the Wanderers' "A Teenage Quarrel," the Sensations' "Romance In The Dark," the 3 Playmates' "Give Your Love To Me," and the El Domingoes' "I'm Not Kidding You."

In 1958, the Titans switched managers to Bob Gordon, a former member of Jack Benny's Sportsmen Quartet. He took the Titans, the Nighthawks (the original name of the Jazz Crusaders), Mikki Lynn and Eddie "Rochester" Anderson and created "The Harlem Nocturne Revue." This package show, based out of Squire's Inn (in Lakewood, California), appeared together for almost two years. The Titans also found time to play The Flamingo in Las Vegas and tour with Roy Hamilton and Jerry Lee Lewis.


There was a release on the René family's Class label in January 1959, after Curtis had met Googie René and played some Titans' records for him. "No Time" (led by Curtis), backed with "The Tootin' Tutor" did well in the Los Angeles area. "No Time" was ranked "excellent" on February 9 (and was a Pick Of The Week), along with Lloyd Price's "Where Were You (On Our Wedding Day)," the Flamingos' "But Not For Me," the Heartbeats' "Darling, I Want To Get Married," Sheriff & the Ravels "Shombalor," the Jive Bombers' "Stardust," and the Diablos' "Goodbye, Matilda."

The next record by the Titans was "Everybody Happy" (led by Curtis), backed with "What Have I Done" (led by Charles). These were issued in January 1960, on Art Rupe's reactivated Fidelity label. They were reviewed on January 18, along with the Sparks Of Rhythm's "Handy Man," the Cruisers' "If I Knew," Donnie Elbert's "Will You Ever Be Mine," Bette McLaurin's "Remember," and Wynona Carr's "Old-Fashioned Love."


The final Titans recordings were the modern harmony tunes "Blues For Dee"/"Lonesome Mood," issued on Dick Bock's World-Pacific label around May 1960. "Blues For Dee" was written by Curtis and guitarist Clarence "Sonny" Kenner, a former member of the Scamps. (Note that the "Roy and Sonny" mentioned on the label are Sonny Kenner and drummer Roy Porter, both of whom were in the back-up band.)


Soon after this, Curtis' father became ill and he dropped out of the group. The Titans continued on for a while as a trio before finally disbanding. Curtis wasn't out of the business for too long, however, By the end of the year he was singing with Charlie Fuqua's Ink Spots along with top tenor Joe Van Loan (formerly of the Ravens) and bass David McNeil (formerly of the Larks and Dominoes).

The Titans may have been history, but Harry Lieberman, owner of Squire's Inn, wasn't through with Larry Greene yet. Since Larry could cook, Lieberman gave him and his wife the restaurant part of the Inn and billed Larry as "The Singing Chef." Larry would cook wearing a tux and an apron and sing for the patrons. In all, a pretty good deal. After that, among other things, Larry found time for some TV and movie appearances. He was in the movie "Baby Needs A New Pair Of Shoes" (subsequently re-titled "Jive Turkey"). It starred Frank DeKova (Chief Wild Eagle on F Troop), and also had Morris Wade, of the 4 Pharaohs/Egyptian Kings. Larry was also in three episodes of the TV show Good Times.


By 1965, Curtis McNair had changed his name to Curtis Knight and formed a band called the Squires. In late October of that year, he hired Jimmy James, a backup guitarist who'd recently been fired by Little Richard. James only stayed about three months before leaving to go with King Curtis' band (although he made several recordings with the Squires). In the fall of 1966, he went to England and changed his name: to "Jimi Hendrix." Hendrix and Knight would team up again, briefly, on a couple of occasions in the future, during Hendrix's dizzying career. Curtis McNair/Knight, who wrote "Jimi: An Intimate Biography Of Jimi Hendrix" in 1974, died in 1999. [For whatever it's worth, I was so isolated from current music in the 60s that I never heard of Jimi Hendrix until years after he'd died.]

The Titans never had a major hit. They were talented, but were also, unfortunately, one of hundreds of groups in the Los Angeles area, all competing for fame and fortune.

Special thanks to Ferdie Gonzalez, George Frunzi, Niko Bauer, and William Homans.



THE TITANS
VITA
148 So Hard To Laugh, So Easy To Cry (CW)/Rhythm And Blues (CM) - 1/57
158 G'win Home Calypso (CM)/Look What You're Doing Baby (CM) - 4/57

SPECIALTY
614 Sweet Peach (CM)/Free And Easy (SB) - 10/57
617 Just A Little Lovin' (DD)/When The Sun Has Begun To Shine (DD) - 11/57
625 Don't You Just Know It (SB/LG)/Can It Be (CM) - 1/58
632 Arlene (SB)/Love Is A Wonderful Thing (SB) - 4/58

UNRELEASED SPECIALTY
Deep Down
April In Paris
I Swear By All The Stars

CLASS
244 No Time (CM)/The Tootin' Tutor (ALL) - 1/59

FIDELITY
3016 Everybody Happy (CM)/What Have I Done (CW) - 1/60

WORLD-PACIFIC
818 Blues For Dee/Lonesome Mood (all) - ca. 5/60

VITA (bootlegged Vita 148, as by the "Vitamins")
101 It's So Hard To Laugh, So Easy To Cry (CW)/Rhythm N' Blues (CM) - 72


LEADS: CW = Charles Wright; CM = Curtis McNair; SB = Sam Barnett; LG = Larry Greene;
DD = The Titans, backing Don & Dewey



Unca Marvy's Home Page
More Articles