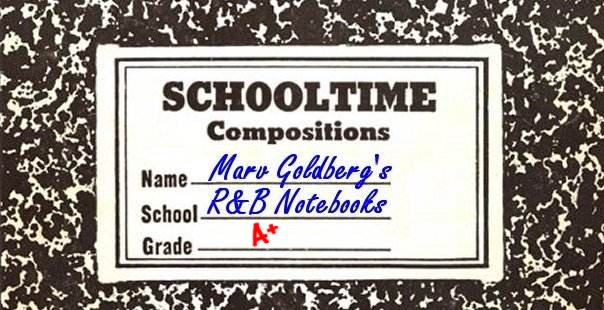 They Cheated, They Lied -
The Story of Frankie Ervin


By Kate Karp & Marv Goldberg

Based on interviews with Frankie Ervin


© 1997, 2009 by Kate Karp & Marv Goldberg
Frankie Ervin is most widely known as the tormented lead of the Shields, in the 1950s ballad of betrayal, "You Cheated, You Lied," a national hit that netted its lead singer only $37.50 in advance royalties. Those more knowledgeable about R&B also know of his featured vocals with Johnny Moore's 3 Blazers on hits such as "Dragnet Blues," and of his considerable talent as a mimic. Frankie Ervin can imitate Fats Domino, Nat "King" Cole, and several others, but his natural voice is, even today, so clear and sweet that one wonders why he'd want to mimic anybody. Just last year [1996], Ervin launched a record company, Punchline Records, whose first release, Frankie Ervin: You Cheated, You Lied includes recordings from the '50s to the '90s (Punchline CD 03407 1234 2, see review in Discoveries #95, April 1996).

After previewing the collection, arrangements were made to interview Frankie during a personal appearance tour in Southern California. From what had been said on the phone about his adventures and difficulties, this interviewer [Karp] was amazed to meet not a worn-out has-been but a man who appeared to be approaching 50, with the energy of a 20-year-old and talking a mile a minute. Even more amazing, he'd just turned 70! You had to look closely to notice the clues: a couple of scars and an occasional wince from an arthritic leg.

Frankie was born in the small arid town of Blythe, California, on March 27, 1926. His father, Willie "Charlie" Ervin, was a jack-of-all-trades from Houston, Texas. The elder Ervin traveled far and wide, hawking wares all over the West, and at one point charmed Lula Debroux, a part-Cherokee woman who lived in Woodville, Oklahoma. They married and continued to travel to various towns in California, producing eight children as they went.

Frankie's mother, to whom Frankie owes his talent for singing, guitar and piano playing, and tap-dancing, played piano and organ in church. "She could buck [tap] dance!" remembers Frankie. "She encouraged me and my three brothers and four sisters to get involved with music and dancing. All of us loved to sing and dance! We'd take all kinds of prizes in contests."

Willie Ervin was "well-known as a restaurateur, pool hall owner, gambler and bootlegger. My father worked hard, and I worked hard just like him." Filial admiration notwithstanding, the Ervin patriarch was also a rogue who sowed the seeds of the fast life in his sons. The seeds sprouted after Willie ran off with another woman, leaving two-year-old Frankie and his family to fend for themselves. Fortunately, there were relatives in Oklahoma and so Frankie's family ended up moving, first to his grandmother's home in Woodville in 1928, and later to his aunt and uncle's ranch in the town of Madill. After their home burned to the ground ("some crazy neighbor; I don't know why he did it"), the family made it to the small town of Ardmore, Oklahoma, where 14-year-old Frankie faked his age on some documents and signed up with the Civilian Conservation Corps (CCC) in Fort Sill. "The government found me out and mailed my mother some papers and forms to fill out for consent for her son's services, so I could stay and work."

After seeing the Nicholas Brothers in the movies, Frankie's older brother Jesse came to idolize them and perfected several tap routines, which he taught to an enthusiastic Frankie. "We loved their style; their act was highly acclaimed by everyone. They were really smooth and we wanted to be like them." Jesse and Frankie practiced dancing in the local school gym, to the strains of Louis Jordan, Count Basie, and Duke Ellington.

In 1941, when Pearl Harbor was bombed, Frankie was only 15 and still too young to join the Army and fight in the war, so back he went to Ardmore. (Members of the CCC were given the choice of joining the Army or going home; Frankie was just too young.) A year later, older brothers Jesse and Warren G., their father's wanderlust coursing through their veins, hopped a freight and headed to Fort Worth, Texas. There they were booked as a tap-dancing act called Skid and Slid in the Jim Hotel. "They wrote my mother and asked about me. They were getting free room and board at the hotel and wanted me to come join them. I missed my two brothers very much and longed to be with them."

Frankie never mentioned his mother's blessing or ban, but she probably wasn't pleased. "One day [in 1943] an old friend of the family, Eli Quarrels, showed up at our house. I had been singing at the Madill, Oklahoma Baptist Church with a six-member group. I was one of the lead singers and Howard Sims [no relation to the Sims Twins, who backed up Sam Cooke] was the other - to this day, he lives near me in San Francisco. Anyway, Eli asked me would I like to go to Fort Worth and join my brothers. I said, yes I would, and he asked me did I ever ride a freight train. I said no, and when he asked if I was willing to try if he showed me how to catch and ride one, I was ready! I agreed to sneak away from my house and not let my mother know about it, because I knew that she wouldn't let me go away with Eli to be with my brothers. I figured that after all that work in the CCC, I was grown enough to leave home, and Eli had brought my dream come true." Eli showed Frankie how to catch and stay on a freight train (try this yourself next time "Gentle On My Mind" gets to you). "You proceed to the freight yard, wait for a slow-moving train, grab the upper bars first and then put your feet on the lower bars in order to keep your balance. Then, you climb over into the flat car bed and stay there." Frankie and Eli stayed there until the train reached Fort Worth, where they jumped off and headed for the Jim Hotel.

"When we arrived at the hotel night club, Eli and I went in and met one of the owners, Levi Cooper, and asked him did he know my brothers. He showed us upstairs to their rooms, and we had an emotional gathering. Jesse told me that he felt very strong about getting me into the act. So we went downstairs where the Cooper Brothers were working and asked if they'd like to see what we could do for the next show. Levi hit Count Basie's 'One O'Clock Jump' on the jukebox, and we did our thing. The Cooper Brothers were quite impressed with us, so we were Skid and Slid, all three of us [Jesse, Warren G. and Frankie]. They hired me on the spot and gave me room and board just like my brothers, with pay. We were appearing on two 45 minute shows per night.

"One night I remember - Mr. T-Bone Walker would appear with us nightly. He was a great guitar blues player and a crowd-pleaser, just like me and my brothers. One night before the show came on, T-Bone made a beer bet with me. He declared that he could make more tips than I, and I took his bet. If I lost the bet, I would have to buy him a bottle of beer, and if he lost he would buy me one after the show was over. When we counted our tips at the end of the night, Mr. T-Bone had made $37.00 and I made $36.00, and I had to buy him a bottle of beer! We were good friends after that." Frankie's big act at the time was a "sand dance" (using salt!) on top of a table.

Frankie can never be accused of being overly modest; he seemed quite pleased that he only missed losing a bet with the great T-Bone Walker by a dollar. Self-satisfaction aside, he was (and is) a loving son as well as a performer, and he grew to miss his family. Knowing that he was needed to do "man's work," feeling homesick and probably not a little guilty, Frankie returned home after a few months of happy hoofing.

In 1944, the Ervin family responded to rumors of "a veritable Gold Rush for government jobs paying good wages to Negroes and other minorities" in Los Angeles. Lockheed [Aircraft] was hiring, and there were plenty of shipyard jobs too. Hoping for a higher quality of life, the Ervins made their way to Los Angeles, to the downtown area near the shipyards.

They worked by day at dishwashing and shoe shining. "We got jobs just like anyone else trying to survive." Frankie took to hanging around on Central Avenue, the bustling nightclub spot in L.A. "The jukeboxes were playing all the time. I was playing them too; all the artists I liked and wanted to be like: Louis Jordan, Nat "King" Cole, Johnny Moore's Three Blazers, Billy Eckstine, Cecil Gant, and Al Hibbler." And then, Frankie and Jesse got a few gigs as Skid and Slid in small clubs, followed by a booking at the popular Joe Morris Plantation Club on 135th Street and South Central Avenue. "We auditioned for Joe Morris before the show. I put a nickel in the jukebox and played Basie's 'One O'Clock Jump.' He paid us $100 per night each." Big Jay McShann's was originally the house band; after a while, he was replaced by Tiny Bradshaw's band. They also did some dates at the Plantation Club accompanied by Big Jay McShann's Band. And there were always the rounds of amateur shows: "It felt good to make people happy when I was performing."


In 1951, Frankie, through brother Jesse, met Austin McCoy, head of A&R at Mercury Records. Frankie auditioned for McCoy at his home at 136th and Long Beach Boulevard. The audition went well, and Mercury announced his signing on February 17, 1951. McCoy had a little studio in his garage, and Frankie, along with Maxwell Davis' band, recorded four songs: "High School Baby," "Got My Shipyard Job Again," "Some Other Fool," and "If You Don't Love Me." Jesse Ervin played guitar on the session. Around March, Mercury released the first two tunes, while the other two were kept in the can. Although the record did all right in Los Angeles, Frankie remained very insecure about his singing talent "I was too busy chasing after girls."

In the spring of 1953, Frankie did some recordings with Preston Love (and Johnny Otis' Orchestra - Love and Otis were cousins). Jesse Ervin was working with Johnny Otis at the time, and he was the one who brought Frankie around. Four tunes resulted, all of which were released on Federal: "You Got Me Drinking," "Stay By My Side," "Suicide Blues," and "My Love Is Draggin'." The first two were issued in May, as by the Preston Love Orchestra, vocal by "Frank Evans." It was reviewed the week of June 13, 1953, at the same time as B.B. King's "Please Love Me," Buddy Johnson's "That's How I Feel About You," T-Bone Walker's "Party Girl," Danny Overbea's "40 Cups Of Coffee," the Swallows' "Bicycle Tillie," the Du Droppers' "Come On And Love Me, Baby," Lynn Hope's "Tenderly," the Tempo-Toppers' "Fool At The Wheel," and the Serenaders' "Will She Know."

Jesse Ervin had married famed R&B/Blues singer Charles Brown's niece, Joyce, and Frankie would get a kick out of visiting his new cousin-in-law's home to listen to his band rehearse (Jesse Ervin was Brown's lead guitarist). Brown had been a featured lead with Johnny Moore's Three Blazers until leaving to go on his own in 1949, although he would get back with Moore occasionally. In 1953, Frankie was at Charles Brown's home listening to him rehearse. Also present were Johnny Moore and his manager and business partner, Mark Hurley. Frankie told Hurley that he could sing like Charles Brown, and Hurley said that Moore was just then looking for a vocalist. Moore and Hurley listened to Frankie sing "Driftin' Blues" (a big hit for the Three Blazers when Charles Brown was with them) and were impressed enough with Frankie's talent to sign him with the Blazers.

Frankie's career started to blaze. They gave him demos of tunes called "Dragnet Blues" and "Playing Numbers" (a raunchy song, not at all about playing the numbers, on which he sounds a bit like Floyd Dixon) to work on. "I recorded 'Dragnet Blues' with the Blazers for the Bihari Brothers [Modern Records] in 1953, and it became my first major hit. They gave me the song and I took it home with me and fit it to my style. My brother Jesse played guitar on it. We recorded it in Studio B, in the old Capitol building." [At the session were guitarist Johnny Moore, his brother, guitarist Oscar Moore, drummer Buzz Daniels, pianist Bob Crowley, saxist Bumps Meyers, bassist Eddie Williams, and A&R man Leon Rene as recording engineer.] The two songs were released June of 1953, and almost immediately came under fire from Jack Webb and his "Dragnet Productions, Inc." The producers of the show demanded that the Biharis cease and desist, claiming that the theme music of the show was being used without permission. (Bayou Records, a subsidiary of Imperial, had released a "Dragnet" record and was forced to withdraw it.) Modern stonewalled, sending a pack of lawyers to talk it over with the producers' lawyers. The dispute was resolved in August, and the record continued to be distributed. "It sold two and a half million copies even though Jack Webb hit us with a restraining order and suppressed the record. Probably would have sold ten million if he hadn't sued us!" The song was a hard-hitting blues number ("she's a married woman, so I'll have to withhold her name"), whose introduction was the lethal ten bars of the "Dragnet" theme (followed by a narration by drummer Buzz Daniels). "If we'd only used eight bars, they couldn't have done a thing to us, but we still sold all those records even though they couldn't play it on the air."

By September it was a national hit, eventually reaching #8 on the R&B charts. The record was reviewed the week of July 25, along with the Orioles' "Crying In The Chapel," Tab Smith's "Cherry," Little Caesar's "Big Eyes," and the 4 Fellows' "Stop Crying." By the week of August 1, it was a Pick of the Week.

As soon as the record began to take off, Federal released the other two sides that Frankie had done with Preston Love. This time however, "Frank Evans" had disappeared, and the record credits "Frankie Ervin." "Suicide Blues" and "My Love Is Draggin'" were reviewed the week of September 12, along with the Flames' "Baby, Pretty Baby," the Robins' "How Would You Know," the 5 Willows' "Dolores," the Imperials' "My Darling," Earl Bostic's "Memories," and Roy Brown's "Laughing But Crying." You'd never guess it from the title, but "My Love Is Draggin'" is a ballad ("don't let my love keep on draggin'... baby how long must I wait?").

Then, as frequently happens within ranks where egos trip, dissension set in. "Three months after I'd recorded 'Dragnet Blues,' the Bihari Brothers called me over to their offices on Washington Boulevard, in Culver City. They told me that Johnny Moore's Three Blazers were washed up as far as show business goes. They asked me to leave Johnny Moore's band and start recording for their record company as a solo act. I didn't want to hear that kind of talk because I loved the Three Blazers' music and I didn't want to leave. I also didn't have confidence that I could give my best singing performance if I left Johnny's band. I was totally dependent on that music. I'd played it all my life on jukeboxes, and nothing could make me feel as good. I'd feel so good deep down inside if I heard something like Johnny's 'Blues Around Midnight.' I'd never heard a song that pretty at that time in my life."

But Johnny Moore's egotism and self-centeredness were well-known to people in the music scene. When "Dragnet Blues" had been recorded, Frankie's voice made the entire song, but the lion's share of the credit had been given to Moore, and Frankie was given to believe that he deserved more recognition than his name in tiny print under Moore's. The Biharis milked Frankie's feelings for what they could. "They told me that I was the reason that 'Dragnet Blues' was a hit. I didn't buy it because I knew in my heart that it was a hit because there was a team effort. But the Bihari Brothers were so insistent on dropping Johnny Moore that I felt trapped. I was insecure too, and wanted to get more experience before venturing out on my own." The Biharis eventually convinced Frankie to go into the recording studio.

Despite - or maybe because of - his mixed feelings and insecurities, Frankie neglected to tell Johnny Moore of his decision to go. "I went on to the recording studio without Johnny's consent and blessings and behind his back and recorded with the Maxwell Davis Big Band songs I wrote myself 'False Love' and 'If You Don't Love Me.' But I was real nervous on that date, and it destroyed the recording." Frankie didn't go into detail, but he went on to say that it was a mistake to have even temporarily left Johnny Moore.

The songs were released in September on Modern's RPM subsidiary. The label credit went to "Frankie Ervin's Orchestra" (in reality, Maxwell Davis'). They were reviewed the week of October 31, 1953, at the same time as the Flamingos' "Golden Teardrops," Tab Smith's "All My Life," the Robins' "Ten Days In Jail," and Muddy Waters' "Blow, Wind, Blow."

Four months after "False Love" was released, Johnny Moore heard about it and confronted Frankie, who felt it necessary to back down. "I was afraid to lose Johnny Moore as a friend, so I denied it and told Johnny that the recording I'd done was a pre-recorded session from before I joined Johnny's band." Moore saw through it, however, and remained angry with Frankie for a very long time.

Road trips with the band took their expected toll on everything from money to self regard. "In order to keep 'Dragnet Blues' popular, Billy Shaw's Booking Agency in New York City sent us on an extended road tour beginning in Kansas City, Missouri mainly club dates. Johnny Moore called the agency and asked for advance money to hire a seven-passenger limousine to take the band to our first club date in K.C. He got us the money in August, 1953.


"We left L.A. me, the band, Mauri [also spelled on labels as 'Mari'] Jones, who was the lady vocalist and Johnny Moore's girlfriend and went to our first gig at the Orchid Room in Kansas City. But we arrived a day late. The club owner wanted to dock Johnny for being late, but Johnny reasoned with him and made a deal to work an extra shift to compensate. I mean, three hundred people were turned away! Fans were waiting to hear and see the person who was singing this big hit recording 'Dragnet Blues.' Saturday night at the club, we played with Memphis Slim's house band, but Johnny Moore and His Three Blazers were the star attraction. In those days, the band leaders got all the label credits and the singer, me in this case, only got label credit as a featured artist. 'Dragnet Blues' had Johnny Moore and the Three Blazers written in big letters, with my name in very small letters on the upper left hand of the label. Well, what got me really hurt, angry and depressed was the large placard that was made with only him and Mauri Jones' name on it, and with no mention of me! Man, Mauri was Johnny's old lady, so she gets feature billing! Opening night, I was standing in the doorway of my dressing room listening to Johnny playing with the band. The fans wanted to hear Johnny Moore sing 'Dragnet Blues,' and Johnny with his guitar in hand looked over at me standing in the dressing room talking to the fans that were yelling at him to come out and sing the hit! Johnny yelled at me to come on stage and sing it. But the fans didn't know who I was - they were beating on the tables with beer bottles, they wanted to hear Johnny Moore sing it because the DJ on the radio never mentioned me as the singer of the song. Man, was I hurt when I went out on that stage! They didn't know who I was, and they expected Johnny Moore, and the audience, they were cussing me and booing me! I got all kinds of bad looks, and someone yelled at me, 'Get off that stage! It's Johnny Moore, and you ain't him!' I just sang the song, and then got off the stage and got me a bottle. Man, I was depressed." Frankie remained loyal however, and continued to tour with the band even after the owner of the Orchid Club offered Frankie a job singing at his club.

The tour continued through Chicago, Cleveland, San Antonio and Dallas. "While we were in Dallas, Charles Brown was at one of our bookings. Johnny Moore got all worked up and called him over to the corner of the building. I was worried, but I heard Johnny ask Charles to come on back with the band. He did. Then, since Dallas was our last booking, Moore turned around and fired us all! He really hurt my feelings."

Totally dispirited, but fortunately with plane fare in his pocket, Frankie went back to L.A. "I felt a little better when I got a letter from Billy Shaw's office in New York telling me that I was the star of the Johnny Moore Band and that he thanked me for working with the band, and that I was wanted back at every club for a command performance." But Frankie's confidence had suffered from the tour experience and so he never did go back.

In late 1954, Frankie had a session for Jake Porter's Combo label. With guitarists Johnny and Oscar Moore in the background (the Three Blazers were also recording for Porter at the time), Frankie recorded "I Got High" and "I Had A True Love." They were released in either December 1954 or January 1955, but don't seem to have been reviewed.

Frankie's next recordings, with the Three Blazers, were for Don Pierce's Hollywood label. The first release was "Johnny Ace's Last Letter" (the vocal on the flip, "Why, Johnny, Why?" was by Linda Hayes). The song, one of those get-rich-quick numbers dashed off when there's a tragedy, purports to be Johnny Ace reading a "letter" explaining why he killed himself; Frankie puts it over in a Johnny Ace style. The record was issued in January 1955 (only a couple of weeks after Ace's death), and was reviewed the week of February 12. Other reviews that week were for the Treniers' "Oh! Oh! Get Out Of The Car," Al Savage's "Dream Girl," the Hide-A-Ways' "Cherie," the Quails' "Love Of My Life," and the Hawks' "It's Too Late Now." This too became a national hit, rising to #15 on the R&B charts. "I did a few more sessions with the Blazers - 'Christmas Eve Baby' and 'Johnny Ace's Last Letter,' where I sounded so much like Johnny that I scared myself trying, because of the way he went out. I had a fear of the studio, too, so you can really hear that." Modesty notwithstanding, both recordings are very good. "Johnny Ace's Last Letter" accents Frankie's talent as a mimic.

But Frankie was still depressed by the "Dragnet Blues" tour. "I ran into this lady in L.A., she was an evangelist named Mother Robinson. I joined her church and I got saved. She took the music I was writing at the time, I must have had 30 songs, and destroyed it; she burned them all. She said it was the devil's music. I became infatuated with her daughter, Jean; I wound up marrying her. Since she was only 15, we couldn't get married in California; we had to go to Yuma, Arizona. I was 29 at the time. Even though her parents were at the wedding, I could feel their rejection. They kept harping on her youth. They thought I wasn't good enough for their daughter and that I was too old. I had a run-in with her one day and I walked out. No matter what I did, I wasn't happy being away from her. I moved to Santa Monica to get away from it. I wanted to commit suicide again. We got back together for about 5 months, but then I left again for good."

The other tunes recorded for Hollywood ("Christmas Eve Baby" and "Christmas Everyday") were released in November 1955, in time for the holiday season. ("Christmas Eve Baby" was done in a Charles Brown style.) They were reviewed the week of December 10, along with the Cardinals' "Here Goes My Heart To You," the Penguins' "Jingle Jangle," the Moonglows' "In My Diary," the Nutmegs' "Whispering Sorrows," the Harptones' "It All Depends On You," the Barons' "Searching For You," and the Nu-Tones' "You're No Barkin' Dog."

Dick Hugg, known as "Huggy Boy," is an L.A. disc jockey presently working for KRLA, an AM station that plays music appealing to a young to middle-aged Hispanic audience: soft soul singles, vocal group harmony from the '50s, and bilingual versions of Gloria Gaynor singing "I Will Survive." Huggy Boy has a long and multicolored history as a Rock and Roll slyboots. Among his claims to fame are having broken "Earth Angel" by flipping over "Hey, Senorita" while on the KRKD show, which was broadcast from the window of Dolphin's of Hollywood record store; and playing the Crows' "Gee" over and over, after a fight with his girlfriend (in a successful effort to win her back). Huggy Boy was one of the constant elements of the L.A. group harmony scene hosting shows, sitting in on recording sessions, disc jockeying and continues today as perpetual Godfather of Oldies with the 18- to 55-year-old East L.A. Low Rider set. Frankie remembers, "I got together with Huggy Boy when he was on the radio in L.A. I sang a few bars of a song I'd just written called 'Baby, I Don't Care,' and Huggy Boy liked it very much. Huggy had his own label called Caddy Records. We signed a contract and went into a recording studio. When Huggy decided to release my recording he wasn't able to make contact with me to get a contract signed, so he released my record without my consent. My recording was one of Huggy's label's biggest hits. My record sold 150,000 copies, he said. But I was never paid any royalties from the sales as of this date nor did Huggy give me any credits on his record label. He made up the name 'Frankie Day' instead, which I wasn't going to go for." Note that Frankie had only recorded a single side for Caddy; the flip of this 1956 record was "100 Years From Today," by the Jim Balcom Orchestra.

Frankie had invested a great deal of emotion and effort into his career as a front vocalist for some of the hippest of the R&B bands, but it was Rhythm and Blues' younger Doo-Wop brother that gave Frankie both his biggest hit and biggest headache. Frankie wasn't overly enthused about group harmony, although he has nothing but praise for its most revered stylist, Jesse Belvin.

In the spring of 1958, Frankie found himself talking to Jack Carroll, president of BMI. Carroll introduced him to George Motola, who was looking for someone to record a new disc he'd just gotten a copy of, "You Cheated." Motola had received a call from a man named Shapiro, who was a distributor in Texas. Shapiro told him about a new record called "You Cheated," by a local white group called the Slades; it was beginning to break out. However, Domino Records wouldn't make a good deal with Shapiro, and now he was asking Motola to cover the song. His "finder's fee" for the deal was 5,000 free records. He sent a copy to Motola, who decided to go ahead with the deal. He wanted Jesse Belvin to do the song, but Jesse was under contract to RCA, and couldn't have his name associated with another label. Enter, fortuitously, Frankie Ervin.

Motola gave Frankie the record to take home and learn. Meanwhile, he contacted Jesse Belvin about putting a group together behind Frankie. (Possibly no one in Los Angeles was better at "putting a group together" than Jesse.) Keep in mind that the song was supposed to be by Frankie Ervin, with a non-credited studio group behind him.

Frankie abhorred the song itself, as originally recorded by the Slades (Domino 500). This was a good judgment call. It was a lackluster delivery of a childish song; the words were insipid, and the guitar work was boring at best. Frankie insisted on taking the demo and lead sheets home with him to work on it as he had done before. "The lyrics," he remembers, "were not my style. I did love the melody, though, so I had to work on it. I had to be comfy, you know."


The evening of the session (which was to begin at 8 p.m. on March 23, a few days before Frankie's birthday [this is a total impossibility; the Slades' record wasn't even released until April or early May]), Jesse went over to the 5-4 Ballroom (on 54th and Broadway). There he found bass Johnny "Guitar" Watson and baritone Tommy "Buster" Williams, whom he immediately conscripted for the session. On their way over to the session at Electrovox Studios (5500 Melrose), they ran into "Handsome" Mel Williams, who was recruited to be second tenor. When they got to the studio, they found four musicians: Ernie Freeman (piano), Irving Ashby (bass), Rene Hall (guitar), and Davis Williams (drums). (However, only Hall is evident on "You Cheated.") "We picked 'That's The Way It's Gonna Be' as the flip side. I sounded like Fats Domino on the thing!"

Ernie Freeman's band had already laid down the band tracks; the group came in and did the song in three takes, from which the final cut was spliced together. "The band tracks were laid down, then me and the boys overdubbed. I had one mike and they had two. They put a screen around me, and another one around them. They had practiced before they came on the scene, so they had the parts down. I'm sure Jesse controlled what other singers he wanted and what parts they'd sing." While they did "That's The Way It's Gonna Be" in a single take, Motola had them do two more, just to be safe. And the rest is, as they say, history. The authors of this article disagree somewhat on the results.

Kitty: Frankie's lead was as heart-wrenching as the Slades' was not, and the group's personnel had very impressive credentials.

Marv: The Shields' version is almost as boring as the Slades'. Although there's no question that they sound better than the Slades, they can't rise above the material. The one huge difference between the versions is Jesse Belvin's wailing falsetto. (Of course, considering that the Slades' version was taking off, and the Shields' version has become a classic, who are you going to side with - me, or the rest of the country?)

When the record was released on the Tender label in early June, Frankie's name wasn't on the label at all. Suddenly there was a group called the "Shields." The name "Shields" was actually a trade name that Motola laid on a group of future legends. When Imogene Fadely, owner of Tender Records, had Frankie sign a contract (at Tender's offices at 1309 North Highland), they had him believing that his name would be as big as Fats Domino's. He later noticed, however, that paragraph 7 of the contract gave them the right to credit the artist as they saw fit; he had signed his rights away.

Fadely didn't have the funds for the initial pressing after the session, so she sold the song outright to Motola. He, in the spirit of the times, named the group "The Shields," thus avoiding putting Frankie Ervin's name on the label. "That way, they could fire me whenever they wanted to and keep the royalties themselves. I was so damn mad, I went to Imogene Fadely and raised holy hell. I was told I wasn't entitled to anything, and I couldn't prove that I was, I was so naive about the business end."

The record was reviewed the week of June 23, 1958, at the same time as Thurston Harris' "Over And Over," Bobby Day's "Over And Over," the Plants' "From Me," the Chanters' "Stars In The Sky," and the Valets' "Sherry." The week of June 28, Cash Box gave both sides a B+.

By August, the record was doing so well that Imogene Fadely made a distribution deal with Randy Wood's Dot label; the announcement came on August 4. The Tender release was pushed on the R&B market, peaking at #13 on the charts, but Dot had distributors who could make it a pop hit, and the Dot release climbed to #12 on the Pop charts. George Motola called Frankie and told him that Dot had purchased the masters; he wanted Frankie to record two more sides.

The first live version of "You Cheated" occurred in August. Dick Clark was having a show at the Hollywood Bowl (the first Rock 'n' Roll show at that venue), which starred Ernie Freeman, Bobby Darin, the Champs, the Olympics, Duane Eddy, Earl Grant, Jan & Arnie, the Blossoms, the DeCastro Sisters, Jimmy Bowen, Jimmy Clanton, Rod McKuen, Sheb Wooley, the Six Teens, Oscar McLollie & Jeanette, and Jerry Wallace. Buddy Knox was to have been part of the show, but he became suddenly ill, and the Shields were called as a last-minute replacement. Actually, there was no "Shields" group at all; Frankie did the singing with Johnny Moore and Jesse Ervin playing guitars behind him. That same month he appeared on Art Laboe's TV show on KTLA, along with the Teen Queens, Johnny Otis (with Mel Williams and Marie Adams & 3 Tons Of Joy), Preston Epps, and Jerry Wallace.


However shifty the deals, there were the road tours. "I did a TV taping in New York on September 23 of that year. I sang 'You Cheated, You Lied,' which was #2 in New York at the time. I appeared with The Big Bopper, Teresa Brewer and the Kalin Twins. That was something, I'll tell you. They had me singing with a captain's hat on and this ship's steering wheel in my hand. Every time I sang 'You cheated,' I had to give the wheel a turn.


Some time during the rehearsals I went into the wrong dressing room and here was this beautiful guitar. I had to pick it up and play it. Then, in walks the Big Bopper - it was his dressing room and he says, 'That's my guitar.' I got all flustered and started to give it back and he says, 'No, go ahead and play it.' He was real nice. I never got to see him again after that show because he died right after that in that plane crash." The group that went to New York with him (to film the segment at a little theater off Times Square), was David Cobb (second tenor), Charles Wright (baritone), and James Monroe Warren (bass). Why didn't they use the guys on the session? Says Frankie, "Tender said, 'here are the singers.'" The answer is a bit more complicated. With the possible exception of Buster Williams, all the other singers were under contract to other labels. While record companies could look the other way if their singers did background work anonymously, there's no way they could have appeared on national television.

"Dick Clark gave me the Key to the City as a token testimonial because 'You Cheated' was one of his favorite all-time songs. He also mentioned that he'd placed 'You Cheated' on his Jamie album, and it was #1 there in 1959." Frankie never mentioned royalties from that collection but he seemed happy with Clark's treatment of him. Before he went off to the Big Apple, Frankie and the Shields recorded two more sides: "Nature Boy" and "I'm Sorry Now" (for which he received a $300 advance). "George asked me how much I wanted to cut 'Nature Boy.' I told him $300 a side. He said that was too much and he beat me down to $150 a side." Present at the session (held at Master Recorders) was eden ahbez (who always spelled his name in lower case), writer of "Nature Boy." Who were the Shields this time? The same four as before (Jesse Belvin, Mel Williams, Buster Williams, and Johnny Watson), plus Gaynel and Alex Hodge from the Turks. (Jesse and Buster had replaced Carl Green and Delmer Wilburn in that group.) Once again, the music was provided by Ernie Freeman's band. It took from 8 p.m. to 11 p.m. to do the band tracks. Then the group took from 11 p.m. to 3 a.m. to do "Nature Boy." Once that was done, "I'm Sorry Now" was knocked off in under an hour.

While Frankie was in New York, the Shields were booked into the Civic Auditorium in Honolulu. Tony Allen put together a group for that engagement.

"Nature Boy" was released in October, on Dot (it was also issued on Tender, in December). It was reviewed the week of November 3, 1958, along with Lloyd Price's "Stagger Lee," the Chantels' "Prayee," the Clickettes' "But Not For Me," the Checkers' "Nine More Miles" (which wasn't by the Checkers at all), the Versatiles' "Crying," Wade Flemons' "Here I Stand," and the Pharaohs' "Pray For Me."

On December 1, a Shields group was in New York for Ted Steele's Revue, which played to an almost deserted Brooklyn Paramount. Only about 200 patrons showed up, and both the Shields and the Clusters were said to have been drowned out by Lloyd Price's band. Also on the show were Andy Rose, Clyde McPhatter, Connie Francis, Jimmy Clanton, the Kalin Twins, Frankie Avalon, the Solitaires, Jerry Butler, the Big Bopper, Cozy Cole, and Dickie Doo & the Don'ts. The Shields were: Charles Wright, David Cobb, Horace "Pookie" Wooten, and James Monroe Warren. During the tour, either Chuck Jackson or Earl Carroll would be used as a fill-in member.

Frankie made several other TV appearances as well as Dick Clark's show. He appeared with the Shields on Art Laboe's KTLA-TV [Los Angeles] show in 1959, along with Jerry Wallace, the Teen Queens, Bobby Day, Thurston Harris and Johnny Otis and his Band.


Sometime in 1959, Frankie got fed up with not having his name on the records. "It was always 'The Shields,' 'The Shields.' 'Frankie Ervin' was never mentioned. I believe they should have treated me fairly. They saw me coming like a baby with an ice cream cone. They denied me the right to my success. Frankie Ervin' didn't get the credit for what he'd done. I had a major hit record and I only could get $50 an appearance. And out of that I had to pay three other singers $10 each." It shouldn't come as a surprise when Frankie says "I ain't never seen a royalty check."


All of this resulted in him taking a swing at George Motola. Needless to say, when the third Shields record came out, Frankie wasn't invited to the session. A singer named Johnny White did lead on "Fare Thee Well, My Love" and "Play The Game Fair" (released on both Tender and Dot in April 1959). (The other singers on that session were bass James Monroe Warren, baritone Charles Wright, tenor Charles Jackson, and tenor Jesse Belvin.) Of course there were all kinds of people in the touring groups: David Cobb, Tony Allen, Horace "Pookie" Wooten, Charles Everidge, Charles Patterson, Howard Gardner, Tommy Youngblood, and Toncie Blackwell, just to name a few. (Some of these are detailed in the article on the Youngsters.) Part of the review of "Play The Game Fair" called it a "heartfelt fish-beater." Whatever that means, they seem to have liked it! The last Shields record was 1960's "The Girl Around The Corner"/"You'll Be Coming Home Soon" (on both Transcontinental and Falcon). The group on this was Tony Allen (lead), David Cobb (second tenor), Charles Jackson (tenor), James Monroe Warren (bass), and Tommy Youngblood (second tenor).

None of Frankie's sales records for the releases were available, so we only have Frankie's word on them. But nonpayment of royalties has, in the last few years, become a well-publicized issue. Lavern Baker, although unsuccessful in an attempt in 1955 to sue Decca Records for the note-for-note copying of her arrangement of "Tweedle Dee," set a precedent for artists to later recoup royalties. Richard Berry reclaimed what had been plundered in the way of financial compensation by jumping on his "Louie, Louie" copyright when it came up for renewal in the 1980s. The Rhythm and Blues Foundation in Washington, D.C. now champions financial and legal cases for artists. Before conglomerations and corporate lawyers, however, inexperienced gullible performers were routinely duped, and it was the rare individual who even dared to file suit. When an artist would discover that he had somehow sold his composition to a corporation, or that his copyright had run out and he hadn't renewed it, he had no recourse.

"On March 23, 1958, I signed a predated recording contract with Tender Records for the recording 'You Cheated, You Lied.' This was an optional contract for 3 percent -5 percent. I was never paid any royalties, except for an advance of $37.50 at the time of the recording session, which took place at Electrovox Recording Studios, 5500 Melrose Avenue, in L.A. This record has sold 16 million copies throughout the world, and I have never received anything from either Tender Records or Imogene Fadely. In 1959, I also recorded 'Nature Boy' for Tender Records. Miss Fadely released this recording as by the Shields, without my permission. 'Nature Boy' also sold one million copies and I never received anything from that, either. In 1958, Dot Records rereleased 'You Cheated,' and in the fall of that year released a collection of songs [an LP] called Young Love. It had Pat Boone on the cover and included 'You Cheated.' I gave no permission or consent in any form for the song's inclusion and of course got no royalties, even though the record sold a million copies."

Frankie mentioned a number of compilations and reissue labels from 1959 to the present that included "You Cheated," and also an album called You Got Me Drinking by Preston Love's and Johnny Otis' bands which included Frankie singing "My Love is Draggin'." "I'd be making sometimes $25 a night doing personal appearances, but I never saw any royalties. In all fairness, I didn't know about show business. I didn't have a manager or any sort of protection."

After 1959, Frankie's star and what little fortune he'd made slid downhill quicker than a penguin on a Crisco mountain. "On the Dick Clark shows and all, they'd tell me how to act, how to be. They finally said that they didn't like how I was, so they fired me and got all these other guys to be the Shields."


In February 1959, a Frankie Ervin record appeared on Philadelphia's Guyden label, owned by Harry Finfer (with Dick Clark as a silent partner). George Motola told him they had some hot tunes and gave him $25 a side. The two songs, recorded in Los Angeles, were "Believe Me" and "Why Don't You Go?" (done in a Fats Domino voice). By this time Motola and Fadely had broken up and Motola recorded Frankie behind Fadely's back. The backup was provided by Ricky Page (Motola's common-law wife) and the highly-improbable G-Notes (the three Gino sisters [Linda (12), Nancy (10), and Colleen (3!!!)]). I can't even imagine what kind of back-stage machinations took place to bring this batch together. (Actually, judging by the sound on the recording, there were many more female singers present. There's no way four girls, one of them 3 years old, could produce that much sound.)

Then Motola formed his own label (slyly called "Contender"), and this is where Frankie's next sides, "Annie Laurie" and "Wilhemina," were released, in early 1959, as by "Franie [sic] Ervin." The musical tracks were already laid down, and Frankie just sang along with them. Note that on "Wilhemina," Frankie sounds a bit like Chuck Berry.

After that, it was on to Hart, another label owned by Don Pierce. "Be My Girl" and "Some Other Guy" were accompanied by the current incarnation of Johnny Moore's Three Blazers. A studio group was overdubbed later on, but Frankie has no idea who they were. This was also released in 1959.

Next was the Rendezvous label, which was owned by Rod Pierce, Leon Rene and Gordon Wolf. Here he did four songs (two on each of two consecutive days). "The Story" and "Blessing In Disguise" were released in November 1959. "You Hurt Me" and "If We Should Meet Again" came out in 1960. According to Frankie, the group on the record is "his" Shields: Jesse, Mel, Johnny and Buster; however, they were overdubbed after the session.

Then there was "Frankie Ervin and the Spears" ("spears," "shields," get it?). "Why Did It End?" and "Try To Care," which came out on the Don label around February 1961. The management of Don asked Charles Wright to bring in his group (which was at the session), but Frankie didn't know them. This was his last attempt to overshadow the Shields. 1962 saw Frankie on the Indigo label, doing "Such A Fool" and "Detour." Once again, a studio group was later overdubbed. This was his final record of the 60s.

After being at the top of the charts with a hit he'd helped to develop, and after being in musical company with every legend from Johnny Moore to Jesse Belvin, Frankie found himself cut loose at sea with no lifeboat. Emotionally crushed, Frankie disappeared from the musical scene for the next couple of decades. "There was hurt and pain and no money. I never had a personal manager no one to guide me.... I got so frustrated. I'd come to a breaking point mentally.... I stayed angry for years."

Frankie doesn't like to discuss the years he spent away from the music business. He says that he learned enough about himself to want to put it all behind him. And so in November of 1982 Frankie resurfaced, shook himself off, and made an appearance with the San Francisco Bay area band Mitch Woods and his Rocket 88. Frankie was now living in San Francisco and noticed that "You Cheated" had become a barrio favorite of Hispanic listeners. "I hear Low-Riders blasting my record from their cars. They don't know who I am, but I felt so good to hear it, especially since I grew up listening to my parents' neighbors speaking Spanish."


It was rough for someone who'd been away so long to jump-start a singing career, but Frankie didn't want to spend any more of his life in a shell missing out on what good times might remain. In 1988, he recorded several eclectic sides with Ernie Freeman's and Charles Brown's bands. A listen to the recordings show that Frankie had lost nothing but time. His versatility is as strong as it ever was, from the hipster style of "Route 66" to a version of "Nature Boy" that approaches Nat "King" Cole more closely than any stylist. He continues to make public appearances, generally in the San Francisco Bay Area. "We were at the Last Day Saloon, and I was standing on-stage singing Big Joe Turner's 'Shake, Rattle and Roll,' and who should jump on the stage with me but Robin Williams. He started doing a duet with me! The audience went nuts, shouting and jumping and dancing with great exuberance."

Frankie is back, and has by no means been humbled. Any leftover demons get told where to go, loudly and frequently. L.A. area fans of veteran performers saw him in 1990 at the Greek Theater, performing at the "Legends of Rock and Roll" concert with such luminaries as Sonny Knight, Jack Scott, the Clovers, and the Valiants. He returned to L.A. in 1991 to appear with the Golden Voices of Rock n' Roll. "I'd love to duet with singers like Natalie Cole, the way Ray Charles did. Her voice is like, mmmph!, and I'd like mine next to it!"

Frankie Ervin seems to have passed away in February 2009, just short of his 84th birthday.

Special thanks to Jim Dawson and George Moonoogian. Photos courtesy of Randall Tamberg.



FRANKIE ERVIN DISCOGRAPHY
MERCURY (Frankie Ervin)
8225 High School Baby/Got My Shipyard Job Again - 3/51

UNRELEASED MERCURY
Some Other Fool
If You Don't Love Me

FEDERAL (Preston Love Orchestra, vocal by "Frank Evans")
12132 You Got Me Drinking/Stay By My Side - 5/53

MODERN (Johnny Moore's Three Blazers, vocal by Frankie Ervin)
910 Dragnet Blues/Playing Numbers - 6/53

FEDERAL (Preston Love Orchestra, vocal by Frankie Ervin)
12145 Suicide Blues/My Love Is Draggin' - 8/53

RPM (Frankie Ervin's Orchestra [actually Maxwell Davis' Orchestra])
394 False Love/If You Don't Love Me - 9/53

COMBO (Frankie Ervin)
68 I Got High/I Had A True Love - late 54

HOLLYWOOD (Johnny Moore's Three Blazers, vocal by Frankie Ervin)
1031 Johnny Ace's Last Letter/[Why, Johnny, Why? Linda Hayes] - 1/55
1045 Christmas Eve Baby/Christmas Everyday - 11/55 (re-released 11/56)

EP104 Christmas Eve Baby/Christmas Dreams [duet with Linda Hayes]//
Christmas Everyday/Christmas Letter - 56?

CADDY (as Frankie Day)
109 Baby I Don't Care/[100 Years From Today - Jim Balcom Orchestra] - Ca. 56

TENDER (the Shields, leads by Frankie Ervin)
513 You Cheated/That's the Way It's Gonna Be - 6/58 (also issued on Dot 15805 - 8/58)
(Reissued as a single on Fame, Collectable, Original Sound, ABC, Blackjack. On
compilations Young Love [Dot - 1960] and The Doo-Wop Box [Rhino - 1995])

DOT (the Shields, leads by Frankie Ervin)
15856 Nature Boy/I'm Sorry Now - 10/58 (also issued on Tender 518 - 12/58)

GUYDEN (Frankie Ervin)
2010 Believe Me/Why Don't You Go? - 2/59

CONTENDER (Franie Ervin [note misspelling of "Frankie"])
1316 Annie Laurie/Wilhemina - early 59

HART (Frankie Ervin)
1659-52 Be My Girl/Some Other Guy - 59

RENDEZVOUS (Frankie Ervin)
112 The Story/Blessing in Disguise - 11/59
126 You Hurt Me/If We Should Meet Again - 60

DON (Frankie Ervin and the Spears)
202 Why Did it End?/Try to Care - ca. 2/61

INDIGO (Frankie Ervin)
138 Such a Fool/Detour - 62

COLLECTIONS
Frankie Ervin: Dragnet Blues - Earth Angel - 87
Frankie Ervin of The Shields: You Cheated, You Lied - Punchline - 95



OTHER SHIELDS GROUPS, WITHOUT FRANKIE ERVIN
TENDER (also Dot 15940 - 4/59)
459 Fare Thee Well My Love/Play The Game Fair - 4/59

Johnny White is lead, along with James Monroe Warren (bass), Charles Wright (baritone),
Charles Jackson (tenor), and Jesse Belvin (tenor)


TRANSCONTINENTAL (also Falcon 100 - 60)
1013 The Girl Around The Corner/You'll Be Coming Home Soon - 60

Tony Allen is lead, along with David Cobb (second tenor), Charles Jackson (tenor),
James Monroe Warren (bass), and Tommy Youngblood (second tenor)



Unca Marvy's Home Page
More Articles