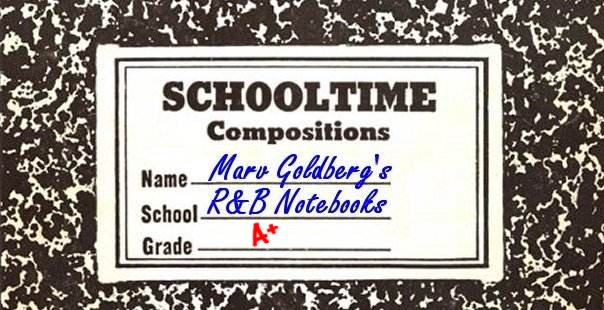 The Drifters
(The Early Years)

By Marv Goldberg

Based on interviews with Clyde McPhatter,
Bill Pinkney, Jimmy Oliver,
Johnny Moore, Bobby Hendricks,
Tommy Evans, Charlie Hughes,
and David Baldwin


© 2001, 2009 by Marv Goldberg
The Drifters were probably the most amazing R&B group that ever existed. Initially conceived as a vehicle for the voice of Atlantic Records' newly-acquired Clyde McPhatter, the Drifters weathered his eventual departure and, with over a dozen lead singers over the years, kept shifting their style to reflect changes in popular music. Thus they were able to remain with a single company for almost 18 years, having chart hits for most of that time.

By the late Forties, the two seminal Rhythm and Blues groups were established and flourishing: the Ravens and the Orioles. Jimmy Ricks, bass lead of the Ravens, soon became the standard against whom all other bass singers were measured. Though the Ravens had two superlative high tenor leads (Maithe Marshall, and later, Joe Van Loan), their voices seemed to have little impact on up-and-coming young tenors. Sonny Til was another story. This handsome, ballad-crooning lead of the Orioles was, through 1950, the model for all aspiring R&B lead tenors. Hundreds and hundreds of groups came and went, most of them influenced by the Ravens and Orioles, some leaving the proof of their existence on wax, most not.


And then ... that magic time in 1951. A new group; a new voice. Here was the natural falsetto of Clyde McPhatter, singing with Billy Ward's Dominoes. The group's first record, "Do Something For Me" (actually released in December, 1950), went straight up the R&B charts to #6. Clyde's lilting, bouncing, and, at times, belting voice captivated audiences even more than Sonny Til's had. Many R&B songs were more or less off-color in those days (usually more), but the lead was usually handled by a bass or baritone (who had a more "masculine" voice). With his first record, wherein he implored his girl to "do something for me", Clyde showed that a high tenor didn't have to be relegated to singing sweet ballads.

At the time, you had your choice of lead voices. The tenor field was dominated by the likes of Bill Kenny (Ink Spots), Billy Williams (Charioteers), Maithe Marshall (Ravens), and Jimmy Springs (Red Caps). However, the lead singer to be reckoned with was Sonny Til. Til, rather than having a great voice, was handsome and "made love to the microphone." It drove his female fans wild, and inspired the formation of dozens, if not hundreds, of vocal groups, by guys who wanted to have the same effect on girls. When Clyde hit the scene, however, it was a different story: guys just wanted to sound like him, period!

Clyde, and the other members of the Dominoes (bass Bill Brown, tenor Charlie White, baritone Joe Lamont, and arranger/baritone Billy Ward), went on to national prominence in 1951, ending up with the Number 1 record of the year, the Bill Brown-led "Sixty Minute Man."


As is the case with all superstars, Clyde did not come upon the music scene overnight. Clyde Lensley McPhatter was born in Durham, North Carolina on November 15 1932 (per the Department Of Veterans' Affairs) or 1931 (per Social Security). His family was heavily-rooted in the church, with his father a minister and his mother an organist. When his family moved north to New York's Harlem in the late 40s, Clyde began singing with a gospel group: the Mount Lebanon Singers (from the Mount Lebanon Church on 132 Street). The rest of the group, at the time Clyde joined, consisted of: Charlie White (second tenor), William "Chick" Anderson (tenor), Wilmer "Lover" Baldwin (tenor and guitar), David Baldwin (baritone), and James "Wrinkle" Johnson (bass). (David and Wilmer were brothers of author James Baldwin.) Early on, Clyde displayed a remarkable tenor voice that was not only high, but powerful, with a heavy use of melisma (singing a single syllable over several notes).

His Mount Lebanon acquaintances would serve Clyde well in the future, as would several others he was to make in the course of musical "battles" with other gospel groups: Bill Pinkney and the Thrasher Brothers, Gerhart and Andrew.

Along with his gospel singing, Clyde found time to practice secular music, namely Rhythm & Blues. In the late 40s, he even entered the famed amateur show at the Apollo Theater, coming in either first or second (first, according to him). Either way, he caught the attention of Billy Ward, an arranger and voice trainer, who was putting together an R&B group.

In 1950, Clyde and Charlie White joined Billy Ward's newly-formed Dominoes. The other original members (Bill Brown and Joe Lamont) came from another gospel group, The 5 International Gospel Singers of South Carolina.

While Bill Brown may have led the Dominoes' biggest hit, "Sixty Minute Man", there would be a string of Clyde-led Dominoes tunes over the next few years: "I Am With You", "That's What You're Doing To Me", "Have Mercy Baby", "I'd Be Satisfied", "The Bells", and "These Foolish Things Remind Me Of You."

After about two and a half years with the Dominoes, Clyde left the group. The actual circumstances are unclear, but by early 1953, Clyde wanted top billing (he was occasionally passed off as "Clyde Ward", Billy's "brother") and more money. But did he quit or was he fired? There are two conflicting reports:


David Baldwin said that he received a telegram from Clyde (who was in California) saying that he was leaving the Dominoes, returning to New York, and forming his own group. To this end, Baldwin got together James "Wrinkle" Johnson and William "Chick" Anderson (both from the Mount Lebanon Singers) and a neighborhood friend, David "Little Dave" Baughan, whose voice was almost identical to Clyde's. These would become Clyde's first Drifters group.

The other account concerns Atlantic Records President, Ahmet Ertegun. The story is told that on May 6, 1953, Ahmet went to see the Dominoes at Birdland in New York (Clyde's version of "Have Mercy Baby" was one of Ahmet's favorite songs), inquired about the missing Clyde McPhatter and was told by Billy Ward that Clyde had been fired that very day. Ahmet immediately hit the phone books to seek out Clyde in Harlem and induce him to form a group for Atlantic. (A slightly different version has Ward firing him in Providence, Rhode Island, either that day or the day before.)

You get your choice of stories, but the fact is that Clyde McPhatter (lead), David "Little Dave" Baughan (tenor), William "Chick" Anderson (tenor), David Baldwin (baritone) and James "Wrinkle" Johnson (bass), became the first Atlantic Drifters (or at least Clyde's first Atlantic group). They (or at least Clyde) signed with Atlantic on May 7, 1953, although the press release (touting his still nameless new group) was held off until May 28. [I should note that the Dominoes didn't play anywhere near California in 1953, nor can I find any mention of them appearing at Birdland.]

Where did the name "Drifters" come from? Well, the Atlantic group was neither the first nor the last to use it. (For more on this, see the Pre-Atlantic Drifters.) Most likely, "Drifters" was a name that Clyde had been toying with for some time. A trade paper item from July 1953 has Clyde rehearsing his "new group" (with still no mention of the "Drifters"). It's therefore probable that, at Clyde's first Atlantic session, the group wasn't yet named.

Although Billy Ward had granted Clyde a signed release from the Dominoes, he was still under contract to Federal Records (for whom the Dominoes recorded), and Federal president Syd Nathan didn't want to give him up. After a lot of behind-the-scenes wheeling and dealing, Tom Dowd, dean of Atlantic's recording engineers, was given the task of escorting Clyde to a meeting with Federal, which took place at 42nd Street and Broadway. When Clyde came out, he smiled and said something like "Now I'm free!"

The newly-formed group (which probably never had a name at all!) practiced for almost two months and then hit the studio, on June 29, 1953, to make vocal group history. Unfortunately, they didn't! Of the four Clyde-led songs they recorded ("Gone", "Let The Boogie Woogie Roll", "Lucille", and "What'cha Gonna Do"), the only side ever commercially released was the earthy and haunting "Lucille."

Once they heard the results, Atlantic management asked Clyde to form a new group; they didn't feel that the recordings as a whole had any commercial potential. It's Bill Pinkney's theory that the voices of the original group, while good, were too light and close together to provide the needed contrast with Clyde's.

Clyde then spoke to Gerhart Thrasher, whom he knew from a gospel group called the Thrasher Wonders. Gerhart enlisted his brother, Andrew, and another friend, Bill Pinkney, who was no stranger to Clyde either.

Pinkney had come to New York, from South Carolina, in 1949 and played sandlot baseball for the New York Blue Sox for two years. He also sang with the Jerusalem Stars (which included Benjamin Peay, one day to be called "Brook Benton") and the Southern Knights (with Gerhart Thrasher). In mid-1953, Bill was working for a Ford dealership.

In late July, Clyde took some time off (but probably not much) from his new group to marry Nora Thompson.

The four new "Drifters" (still not yet named) began practicing and then met their fifth member, Willie Ferbee, at a dinner. Born in 1930, William N. Ferbee was from Norfolk, Virginia, and was some kind of laborer, the only Drifter who wasn't a former gospel singer.


Right from the beginning, the Drifters employed George Treadwell as their manager. A former trumpet player, Treadwell was also the manager of Ruth Brown and Sarah Vaughan (who just happened to be his wife at the time). [Note that the accompanying label, from 1946, shows Treadwell on trumpet, jazz critic Leonard Feather on piano, and Bud Johnson on tenor sax (he also spelled his name "Budd", and his name appears on the labels of some Chanters' records - his son, Bud, Junior was in that group).]


An interesting discovery (which only registered because I was doing a lot of research in a short period): There was a photograph in the September 12, 1953 New York Age of Clyde presenting flowers to Sarah Vaughan when she opened at Birdland. OK, no big deal; it's a posed "candid" photo of two of Treadwell's acts. However, on February 13, 1954, the Pittsburgh Courier printed the same photo and had Clyde present Sarah with flowers when she opened at the Tiffany Club in Los Angeles. Treadwell really knew how to save a few bucks.


Clyde's second Atlantic session (held on August 9, 1953), therefore had Clyde McPhatter (lead), Bill Pinkney (top tenor), Andrew "Bubba" Thrasher (second tenor), Gerhart "Gay" Thrasher (baritone), and Willie Ferbee (bass). There was also a sixth Drifter, guitarist Walter Adams. Prior to that session there had been two other guitarists, Arthur Hamm and Chauncey "Lord" Westbrook (a busy session guitarist who would spend time with the Orioles and the Blenders within the next year), neither of whom had lasted for any length of time. At the session, they recorded the unusual number of five songs: "The Way I Feel", "Money Honey", "Gone", "What'cha Gonna Do", and "Let The Boogie Woogie Roll." Three of these were remakes of tunes done at Clyde's first session; once again, all were led by Clyde. By this time, reported the trades, the group had finally been named the "Drifters" (although the trades also thought that the August 9 session was the group's first - which it both was and wasn't, but there's no way the trades would have known that). It seems that, soon after the session, Clyde simply came up with the name.


Now Atlantic finally had some songs in the can that they could use. But again, things weren't ready to roll smoothly. In September, the Drifters' first record ("Money Honey"/"The Way I Feel") was released, they signed with the Gale booking agency, they were scheduled for a tour, and suddenly Willie Ferbee was gone (he was involved in an accident and could no longer perform); the others made the decision to keep the singing voices at four. A lot of experimentation followed and all the background parts were shuffled around: Gerhart became the tenor, Andrew took baritone, and Bill shifted down to bass.


The record was reviewed the week of September 19, 1953, with both sides getting excellent ratings. Other songs reviewed that week were Ruth Brown's "The Tears Keep Tumbling Down", Fats Domino's "Rose Mary", the Thrillers' "The Drunkard", Bobby Mitchell & the Toppers' "4-11=44" (they obviously had flunked math), the Blenders' "Don't Play Around With Love", Johnny Ace's "Midnight Hours Journey", the Orchids' "Beginning To Miss You", and the Gay Tunes' very poorly rated "Thrill Of Romance."


The week beginning October 9, 1953, the Drifters made their first appearance at the Apollo Theater, along with George Shearing and the Lucky Millinder Orchestra. The next day, "Money Honey" was listed as a Pick Of The Week in the trades, as it was doing well in Dallas, Cleveland, Durham, Los Angles, and Pittsburgh. Later that month, the Drifters played the Circle Theater, in Cleveland.

And then, another tragedy occurred: in early October, guitarist Walter Adams died of a heart attack. Adams was replaced by former bandleader Jimmy Oliver, who would guide the group, musically, for the next several years.

At this point, the fortunes of the group would steadily improve. Atlantic management devoted a lot of time to the Drifters in order to achieve the most saleable product possible. Ahmet Ertegun and VP Jerry Wexler would present the material they thought would be best, and Clyde was given a lot of autonomy in choosing what he wanted to record. According to Bill Pinkney: "Jerry Wexler was our biggest inspiration through the years. Both Jerry and Ahmet Ertegun played a big part in forming the Drifters."

[There's another side to the story however. Billy Vera (former Atlantic recording artist) had this to say in a tribute to the recently-deceased Jerry Wexler in Blues & Rhythm #233 (October 2008): "He disliked vocal groups. His partner, Ahmet Ertegun, hated the infighting and petty jealousies, but Jerry hated the out-of-tune singing. He called rock'n'roll 'Music by the untutored for the unaware.'"]


Jesse Stone (who, under the pen name of "Charles Calhoun", wrote "Shake, Rattle And Roll") was the usual arranger for the Drifters - he helped them with background, instrumentation, and timing (the length of the song was important for commercial reasons). The harmony was mostly worked out by Clyde. The sessions were so well thought out in advance, that it's hard to believe that Atlantic was still pushing desks out of the way to make their offices into a recording studio. While guitarist Jimmy Oliver had to learn all the arrangements in order to direct back-up bands on the road, he rarely recorded with the group.

The care that went into the sessions paid off immediately. "Money Honey" rocketed up the R&B charts and went straight to #1, a position it would hold on to for 11 weeks.

Atlantic basically used the Drifters as a showcase for Clyde's voice. The only other Drifters voice ever featured on record is Bill Pinkney's, and then only on "White Christmas" and "Someday You'll Want Me To Want You." In live performances, Bill also teamed up with Clyde on "Easter Parade."

The Drifters went back into the studio on November 12, 1953. This time it was a more normal four-song session: "Don't Dog Me", "Such A Night", "Warm Your Heart", and "Bip Bam." Once again, Clyde led them all.

Immediately after the session they joined Alan Freed for his "Harvest Moon Ball", held at the Akron (Ohio) Armory on November 13. Fans got to see the Drifters and dance to the Bullmoose Jackson Orchestra. (The same two acts had appeared together with Freed a week earlier in two other Ohio locations: Steubenville and Youngstown.) As long as they were in the neighborhood, they also played Cleveland's Ebony Lounge, starting on the 23rd.

The Drifters were so successful from the start that soon the imitators were legion. Not just singers trying to sound like Clyde (a holdover from his Dominoes days), but booking agents who conveniently "forgot" to tell their clients (like the Solitaires) that they'd been booked into some small town as "The Drifters."

Touring is always a exhausting experience and events like this don't help: The group was in Fredricksburg, Virginia in 1954 on their way to Atlanta. They'd had car trouble and Clyde had spent all their money on repairs. While riding around waiting for more money to be wired from New York, they were stopped by the police. A loan company had just been robbed by a group of black men, and since they were driving a New York-registered Cadillac, they were prime suspects. They were taken to the loan company for identification and, since none of their outfits matched the victims' descriptions, the cops decided to check the trunk of the car to see if they'd switched clothes. Forgetting that the cops' guns were drawn, Bill reached down into his pocket to get the car keys; a policeman cocked the hammer of his gun and Bill thought he was dead. It took several hours for things to be straightened out and get back on the road to Atlanta.

In January 1954, Atlantic released "Such A Night", backed with "Lucille", the only song ever to be issued from Clyde's first session. The Drifters opened for a week at the Howard Theater (in D.C.) on January 15, then did a week at Baltimore's Royal Theater starting January 22.


"Such A Night" and "Lucille" both got excellent reviews the week of February 6, and the platter was listed as a Pick Of The Week. Other reviews that week went to the Ravens' "September Song", the 4 Blazes' "All Night Long", and Louis Jordan's "Dad Gum Ya Hide, Boy."

The Drifters were back in the studio on February 4, to record another four songs: "Bells Of Saint Mary's", "White Christmas", "Honey Love", and a third version of "What'cha Gonna Do." I have no idea why a Christmas tune was recorded in February. Possibly Atlantic envisioned an uphill battle with songwriter Irving Berlin for permission to release it. Ahmet Ertegun and Jerry Wexler were actually worried about how Berlin would react to it, so a dub was brought to him. To everyone's surprise, Berlin was quite pleased with the recording. (And why not? He only stood to make more money from it.) Note that on "White Christmas", Clyde shares the lead with Bill Pinkney, in an arrangement reminiscent of the one the Ravens had done for National back in 1948.

The Drifters' fifth session was held on March 14, 1954. The four songs done this time were: "If I Didn't Love You Like I Do", "Someday You'll Want Me To Want You", "There You Go", and "Try, Try, Baby." Once again, on "Someday You'll Want Me To Want You", Bill Pinkney's voice is heard.

That session was held the day after WXYZ's Ed McKenzie banned "Such A Night" from airplay over the Detroit station. It didn't matter who sang it: Bunny Paul and Johnnie Ray wouldn't be heard either. Presumably he also wouldn't play Dinah Washington's version. (Actually, according to McKenzie, the Drifters' version trailed Ray's and Paul's in popularity.) Nothing helps sales like being banned, and "Such A Night" shot up to #2 on the R&B charts. "Lucille", the "best of the batch" from the original group, wasn't far behind, peaking at #7. And, while "Such A Night" was heading up, "Money Honey" was still on the charts.

The Drifters appeared at the Apollo Theater the week of March 26, 1954. Others on the bill were Lucky Millinder, Leonard Reed, Clay Tyson, Gloria Irving, and Dotty Saulter.

Unfortunately, after less than a year of fronting his own group, Clyde was drafted. He must have received his draft notice in March of 1954, since it was reported in the April 1 issue of Jet. Fortunately, he wasn't sent overseas and could continue to record with the Drifters and occasionally appear with them.


On May 7, the Drifters were brought into the studio to back up Ruth Brown on four tunes: "Oh What A Dream", "Old Man River", "Please Don't Freeze", and "Somebody Touched Me." Bill Pinkney remembered the session well, since his bass was quite prominent on it; Clyde, on the other hand, really can't be heard and it's probable that he's not present. Keep in mind that both Ruth and the Drifters had the same manager: George Treadwell.

That same month, Atlantic released the third Drifters single: "Honey Love"/"Warm Your Heart." "Honey Love" would become the Drifters' second #1 tune; however, it would also enter the Pop charts, peaking at #21. Once again, both sides got excellent reviews the week of June 5; once again, it was listed as a Pick Of The Week at the same time. Other songs reviewed that week were: the Midnighters' "Sexy Ways", Dinah Washington's "Big Long Sliding Thing", the Orioles' "Maybe You'll Be There", the Moonglows' "I Was Wrong", the Eagles' "Tryin' To Get To You", and the Deep River Boys' "Truthfully." "Honey Love" would be covered by Bunny Paul and Vicki Young.

June saw the release of two of the Drifters' Ruth Brown backups: "Oh What A Dream" and "Please Don't Freeze" (although the only billing the Drifters got was as the generic "and her Rhythmakers"). They were reviewed the week of July 17, along with the Clovers' "Your Cash Ain't Nothin' But Trash", Marvin & Johnny's "Cherry Pie", the Honey Bears' "It's A Miracle", the Ravens' "I've Got You Under My Skin", the 5 C's' "My Heart's Got The Blues", Bill Robinson & the Quails' "Somewhere Somebody Cares", and the Flairs' "This Is The Night For Love." "Oh What A Dream" would eventually work its way to #1 on the R&B charts.

In order to perpetuate the Drifters' sound when Clyde was drafted, the rest of the group asked Little David Baughan to return and take over lead chores. Since the "Lucille" session, Dave had been singing with the Checkers (featuring Clyde's old Dominoes partner, Bill Brown), leading them on "House With No Windows", "You've Been Fooling Around", and "I Promise You."


Right from the start, however, there were problems with Little Dave. He was only 16 (Pinkney was 29 at the time) and wasn't as reliable or responsible as he could have been - he already had a drinking problem. However, since Clyde wasn't around much, and since Dave sounded almost exactly like Clyde, the Drifters needed him for appearances. One of those was the big "Rhythm And Blues Show" put on by the Gale Agency. It was due to tour most of the country for about six weeks, opening in Cleveland on August 6 (with Alan Freed as MC; it was to be Freed's final Cleveland production). Others on the show were the Spaniels, Roy Hamilton, the Counts, Faye Adams, Lavern Baker, King Pleasure, and the orchestras of Erskine Hawkins and Rusty Bryant.

(The next couple of paragraphs were blatantly plagiarized from my article on the Counts.)


Kicking off in Cleveland on August 6 and ending up in Brooklyn on September 12, the show was to perform all over the East, Midwest, South and Southeast. We took for granted going to see a show, never realizing (nor probably caring) that what we saw could have been only a single performance out of a series of "one-nighters" that gave a few minutes of exhilaration on the stage to a performer, followed by an awful lot of time crammed into some vehicle, desperately trying to make the next city. This particular tour hit 38 cities in 38 days, performing at arenas, auditoriums, and baseball parks. Here's the itinerary:


8/06 Cleveland, Ohio
8/07 Dayton, Ohio (Dayton Speedway)
8/08 Flint, Michigan
8/09 Detroit, Michigan
8/10 Gary, Indiana
8/11 Cincinnati, Ohio
8/12 Indianapolis, Indiana (Lyric Theater)
8/13 Chicago, Illinois
8/14 St. Louis, Missouri
8/15 Kansas City, Missouri
8/16 Tulsa, Oklahoma
8/17 Oklahoma City, Oklahoma
8/18 Dallas, Texas
8/19 Fort Worth, Texas
8/20 Corpus Christi, Texas
8/21 San Antonio, Texas
8/22 Houston, Texas
8/23 New Orleans, Louisiana
8/24 Mobile, Alabama
8/25 Montgomery, Alabama
8/26 Atlanta, Georgia
8/27 Nashville, Tennessee
8/28 Memphis, Tennessee
8/29 Birmingham, Alabama
8/30 Chattanooga, Tennessee
8/31 Augusta, Georgia
9/01 Charleston, South Carolina
9/02 Columbia, South Carolina
9/03 Greenville, South Carolina
9/04 Norfolk, Virginia
9/05 Washington, D.C.
9/06 Raleigh, North Carolina
9/07 Charlotte, North Carolina
9/08 Spartenburg, South Carolina
9/09 Richmond, Virginia
9/10 Philadelphia, Pennsylvania
9/11 Newark, New Jersey
9/12 New York, New York (Brooklyn Paramount)


Strangely, the artists on this tour didn't all travel together in a single bus; each of the acts was responsible for getting around by itself. Try plotting the route on a map (as I did) to see what they went through on a single tour. It will give you new respect for your favorite artists.

On October 1, it was back to the Apollo. The other acts were Erskine Hawkins, Lu Elliot, and Pigmeat Markham.


In October 1954, Atlantic released another single: "Someday You'll Want Me To Want You", backed with the raunchy "Bip Bam" (which would climb to #7 R&B). The record was reviewed (need I say that both sides got excellent reviews?) the week of October 9, 1953, along with Ruth Brown's "Somebody Touched Me" (another of the songs from the May session on which the Drifters had backed Ruth), the Orioles' "If You Believe", the Swans' "Night Train", the Dominoes' "Come To Me Baby", the Sultans' "I Cried My Heart Out", the Opals' "My Heart's Desire", and the Chanters' "Tell Me, Thrill Me." "Bip Bam" became a Pick Of The Week on October 23, when it was reported doing well in Los Angeles, St. Louis, Chicago, New York, Philadelphia, Durham, Nashville, Atlanta, Cincinnati, and New England.

On "Somebody Touched Me", the Drifters were once again credited as the "Rhythmakers", but this time the #1 side for Ruth was the flip, "Mambo Baby", which didn't have the Drifters. Actually, "Somebody Touched Me" didn't chart at all.

Also in October (on the 24th), while Private Clyde McPhatter was on leave from the army base at Fort Dix, New Jersey, the Drifters held another session, recording "Everyone's Laughing", "Sugar Coated Kisses", "Hot Ziggety", and "Three Thirty Three." It's unclear who knew what, and when, but this was to be Clyde's last session with the Drifters. Either Atlantic's management or Drifters' manager George Treadwell had decided that Clyde was to be separated from his group.

On October 15, 1954, the Drifters started another tour, this one beginning in Norfolk, Virginia. It would take them through Pennsylvania, Ohio, and some places in the midwest. The show starred Billy Eckstine, comedian George Kirby, and, oddly, Peggy Lee.


In November, it was time to release two tunes which had been in the can for nine months: "White Christmas" and "Bells Of Saint Mary's." "White Christmas reached #2 (#80 Pop), but only remained on the charts for four weeks (the dangers of a seasonal recording). The record was reviewed the week of November 20, with "White Christmas" receiving an excellent rating, but (how have the mighty fallen?) "Bells Of Saint Mary's" only getting a "good." Other reviews that week were for the Clovers' "Alrighty Oh Sweetie", the 5 Pearls' "Real Humdinger", Lavern Baker's "Tweedle Dee", the Regals' "Run Pretty Baby", the Hollywood Flames' "Fare The Well", and the Valentines' "Tonight Kathleen." On November 27, "White Christmas" was a Pick Of The Week.


Once, when the Drifters had appeared in Cleveland (probably on the first day of their big Gale Agency tour on August 6), Bill Pinkney was approached by Johnny Moore, who sang with a local group called the Hornets (James "Sonny" Long - lead, Johnny Moore - tenor, Ben Iverson - baritone, and Gus Miller - bass) that had recorded "I Can't Believe" for the States label. Moore inquired about any likely future openings with the Drifters. Nothing came of it, but the next time the Drifters played Cleveland (the Circle Theater, during Thanksgiving week, 1954, with Arthur Prysock, Annie Laurie, Wilbert Harrison, and Paul Weston's Orchestra), Moore once again approached Pinkney, auditioned, and received a call the next day to get packed for a tour of the South. The Drifters were now a quintet with two lead tenors. Little Dave would lead on the "A" sides (like "Money Honey") and Johnny would lead on the "B" sides (like "Gone" and "The Way I Feel"). Did the Drifters really need an additional singer? Not at all; there was an ulterior motive: Moore's hiring was actually an attempt to get Little Dave to straighten himself out.

One of Clyde's last appearances with the Drifters was when he joined them, in uniform, at Alan Freed's first New York show at the Saint Nicholas Arena on January 14 and 15, 1955 (the "Rock and Roll Jubilee Ball"). The DJ had left Cleveland in September, and was now broadcasting over New York's WINS. The Drifters shared the stage with Joe Turner, the Clovers, the Moonglows/Moonlighters, Danny Overbea, Fats Domino, Joe Turner, Charles Brown, Ruth Brown, Varetta Dillard, the Red Prysock Orchestra, the Harptones, Dakota Staton, and the Buddy Johnson Orchestra (with Ella Johnson and Nolan Lewis). All tickets had to be purchased in advance, so that there wouldn't be any riots at the gate. The show, a rousing success, took in $24,000 for two nights.


In February 1955, Atlantic issued the sixth Drifters record: "Gone"/"What'cha Gonna Do" (the third version, from the February 24, 1954 session). "What'cha Gonna Do", with its gospel-based call-and-response, was reminiscent of the great up-tempo sides Clyde had done with the Dominoes, and rose to #2 on the charts. Since the Drifters were still credited on this, it's clear that Clyde hadn't formally broken with them at this point. In March, he came home on leave, having just made Private First Class (he had been assigned to the U.S. Army Coast Guard Artillery Installation at Grand Island, in Western New York State). It's probable, considering subsequent events, that this is the time the Drifters were told that Clyde was leaving to go out on his own. Actually, it's impossible to know when they were informed; but at least we know that it was worked out with Clyde at this time, because a March ad for "What'cha Gonna Do" touts the song as being by Clyde McPhatter, with no trace of the Drifters; an ad from the prior month has both names.

"Gone" and "What'cha Gonna Do" both received excellent ratings the week of March 5, 1955. Other reviews that week were for: Joe Tuner's "Flip, Flop And Fly", Little Walter's "My Babe", the Cardinals' "The Door Is Still Open", the Lamplighters' "Roll On", the Harptones' "I Almost Lost My Mind", Arnett Cobb's "Flying Home Mambo", Louis Jordan's "Gal, You Need A Whippin'", Patti Ann's "Shtiggy Boom", and the 4 Bars' "Memories Of You."

Remember that Johnny Moore had been hired to scare Little Dave into getting his act together? Well, initially it worked. It worked so well, in fact, that around March of 1955, Johnny was let go.

March 18 found the Drifters back at the Apollo, sharing the stage with Eddie Heywood and Varetta Dillard.

On Easter Sunday 1955 (April 10), Clyde appeared with the Drifters at the Cleveland Arena (possibly for the last time), with Jimmy Ricks and the Ravens, Madeline Greene, Willie Mabon, Todd Rhodes, Bullmoose Jackson, the Metrotones, Rudy Brown's Orchestra, and Vito & His Mambo Band. This was not only a show, but a mambo contest, judged by Cleveland's top DJs. In May, it was reported by the Gale Agency that they were taking steps to stop a "Drifters" group that was appearing in Florida.


The remaining quartet (David Baughan, Gerhart Thrasher, Andrew Thrasher, and Bill Pinkney) went into the studio on April 21, 1955, to record four new songs: "Drifting Away From You" (led by Gerhart), "No Sweet Lovin'" (Bill), "Steamboat" (Bill), and "Honey Bee" (Dave). Whereas there was once a unifying lead voice, now they were casting about for a sound.

A newspaper article in late April spotlighted the Drifters wardrobe. Little Dave was interviewed after the group had plunked down over $5000 for "fresh vines" in preparation for a tour with Nat King Cole. He said that the Drifters know that their fans appreciate it when they're "immaculately attired." Dave went on to say (or, more probably, the group's press agent did) that "So many quartets today present a sloppy appearance when on stage that this detracts from their talent." The vines that they chose to wrap around themselves consisted of 5 silk mohair suits for each of them (at $125 a throw), 35 silk shirts ($25 per), and 75 hand-made ties ($15 each).

When Clyde was drafted, Bill Pinkney became the Drifters' road manager, but after a short time, Percy Livingston was hired for this function and Bill went back to just singing. However, when Livingston was fired sometime in 1956, Bill would once again assume the job.


On July 16, Atlantic finally formally announced that Clyde McPhatter had split with the Drifters and was now a soloist; David Baughan was mentioned as the lead of the group. Clyde's first solo release was trumpeted as "Hot Ziggety" and "Everyone's Laughing", two of the titles he'd done with the Drifters back on October 24 of the prior year.

Of course, Clyde went on to have many hit records for Atlantic and Mercury. However, subsequent MGM, Deram, Amy and Decca releases did nothing. Depression and drinking hastened his death on June 13, 1972. Both from his successes with the Dominoes and with the Drifters, Clyde had an astounding influence on tenor voices. Nolan Strong, Dee Clark, Alan "Fat Man" Matthews, Al Banks, Thurston Harris, Bobby Lewis, and Bobby Sheen ("Bob B. Soxx") all fell under his spell and tried to sound like him, with varying results. Later Drifters leads Little David Baughan, Johnny Moore and Bobby Hendricks all started out by trying to keep a continuity of sound in the group. It is impossible to fully assess the far-reaching influence that Clyde had on aspiring R&B singers.


Manager George Treadwell set up a management corporation called "Drifters, Inc." Said Johnny Moore: "'Drifters, Inc.' was owned by George Treadwell and Lou Lebish, who was the lawyer and accountant. In the late 50s Irv Nahan was also an owner for a few years. Management thought up the corporation and excluded the artists. We were paid employees."

The July 25 New York Age reported a "Sad note about Bill Pinkney of the Drifters Quartet. His lovely wife died two weeks ago during childbirth and they had held such high hopes for children."

The July 28, 1955 Jet claimed that the Drifters had bought a Baltimore apartment house with their royalties. There's no one left to ask, but if there were, I'd bet anything that he wouldn't know a thing about this. It's either a pure press agent fabrication or George Treadwell bought a Baltimore apartment house with the Drifters' royalties.

Occasionally, if they were on the same bill together, Clyde would join the Drifters for one or two songs. Said Bill Pinkney: "Only as a sit-in thing when we were on the same show together. He was billed as 'Clyde McPhatter,' and we were billed as 'The Drifters.' He never sang again as part of the Drifters after he started his solo career." Johnny Moore adds: "At first we did one song together, like 'Lucille,' but as the years went on, it stopped. He had his fans and we had ours. There was no conflict. He wanted to maintain his thing away from ours."

On July 1, the Drifters (presumably without Clyde) and Illinois Jacquet began a week at the Apollo Theater. They followed that, on July 8, with a week at Weeke's Tavern, in Atlantic City.


"Everyone's Laughing"/"Hot Ziggety" was issued in August 1955, and even though it was a bona fide Drifters recording, since Clyde was now on his own, the label credit read "Clyde McPhatter" and a lowly "vocal quartet." During the same month, while on leave, Clyde cut some real solos ("Seven Days" was one) and some duets with Ruth Brown, which were issued in October 1955: "I Gotta Have You"/"Love Has Joined Us Together." (While I've always considered these somewhat lackluster, they should have been a lot better than they were. According to Ruth, she and Clyde were having an affair which resulted in her giving birth to Clyde's son, Ron, that same year.)

"Everyone's Laughing" was reviewed the week of August 6, 1955, with both sides, once again, getting excellent ratings. Other reviews that week: Etta James' "Good Rockin' Daddy", Ray Agee's "Wobble-Loo", Elmore James' "Dust My Broom", and the Clicks' "Peace And Contentment."

Surprisingly, Bill Pinkney said that the Drifters just plain didn't care about "Everyone's Laughing" not crediting them. They felt neither angry, hurt, or betrayed. "There wasn't anything we could do about it, regardless of how we felt. It wouldn't have made any difference. There was no discussion of 'Everyone's Laughing.' We never knew what was being released. We were always on the road and didn't know until several months later. We didn't know Clyde was going on his own. When he went into the service we thought he'd be back. The idea was strictly George Treadwell's. He talked to Clyde while he was in the army, but he didn't say anything to the group."


About August of 1955, road manager Percy Livingston called Johnny Moore back - after only a few months, Little Dave had reverted to his old ways and had been fired. Dave then formed his own group (the Harps) and, after being signed by Herman Lubinsky in late September, recorded "I Won't Cry"/"You'll Pay" for Savoy Records on October 4. ("I Won't Cry" is musically quite similar to "Honey Bee", which he'd recorded with the Drifters.) Two unreleased cuts from that Savoy session were "Baby Dee" and "Wah Diddy Wah". He had at least one other record: "I'm Glad I Waited", backed with "Sweet Tender Love", released on Mercury, in June 1958, as "Little David".

Johnny Moore was now the "official" lead singer of the Drifters, although he claimed that it took him nearly a year to be accepted by the fans. However, at their next session, held on September 19, everyone got a chance (everyone but Andrew Thrasher, that is). There were five songs recorded: "Adorable" (led by Johnny), "Your Promise To Be Mine" (Gerhart), "Ruby Baby" (Johnny), a remake of "Steamboat" (Bill), and "Drifting Away From You" (Gerhart). The session was held in Los Angeles (since the Drifters were appearing at the 5-4 Ballroom there), and was overseen by Ahmet Ertegun's brother, Nesuhi.


Management never did get a cut of "Steamboat" that they were happy with. First recorded when Little Dave was with the group, it was re-recorded about five months later, after Dave had left. Although Leiber and Stoller were involved with the latter session, it wasn't perfect either. The answer was to take pieces from the first master (such as the steamboat sounds) and merge them with the second, to produce the final cut.

"Steamboat" was released in October, with the Drifters' cover of the Colts' "Adorable" as the flip. That's when Atlantic found out that the Drifters without Clyde McPhatter were still capable of turning out hits. "Adorable" would become a #1 R&B hit, and "Steamboat" would peak at #5. An October ad for "Adorable" also advertised Clyde's duets with Ruth Brown, "Love Has Joined Us Together" and "I Gotta Have You." Strangely, the trades ran a blurb about "Clyde McPhatter and the Drifters" appearing at the Paradise Auditorium in Cleveland on October 9. It could have been either act, but probably not both.

We can see which act Atlantic was backing: Clyde's duet with Ruth Brown was sent out for review (but only charted at #8); "Adorable" wasn't reviewed (but made it to #1). This probably proves that Atlantic wasn't always right. The competition for "Adorable" was: Lavern Baker's "Play It Fair", the Belvederes' "Dear Angels Above", the Dreamers' "Tears In My Eyes", the Penguins' "Devil That I See", the Dominoes' "Over The Rainbow", the Striders' "Hesitating Fool", the Counts' "I Need You Tonight", the Sparks Of Rhythm's "Don't Love You Anymore", the Carnations' "Night Time Is The Right Time", the Calvanes' "Don't Take Your Love From Me", the Keynotes' "Suddenly", and Joe Weaver's "Loose Caboose." However, the week of October 29, both versions of "Adorable" (the Colts' and the Drifters') were chosen as a Pick Of The Week.

Johnny Moore had this to say about traveling with the Drifters: "It was rough, hectic. Accommodations weren't easily found, especially in the South. But we were pioneers and I'm proud of that. Sometimes we even had to sleep in cars."


One interesting (if true) outcome of their traveling was the discovery, in Dallas, Texas (on August 22) that three members of their fan club (sisters Thelma, Geraldine, and Mary Bruno) could sing. The Drifters invested $1500 in music and wardrobe and took the girls with them on tour (naming them the "Drifterettes"). The blurb smacks of a heavy-handed public relations writer, although there was an accompanying photo of the trio (who were promptly never heard of again). This story was associated with Major Robinson, who was the gossip columnist for Jet, as well as a public relations man for Atlantic Records.

In November, the Drifters joined the Midnighters at the City Auditorium in Atlanta, in a show MCd by Jockey Jack (WERD). Also in November, Atlantic re-released "White Christmas"; on its second chart trip, it climbed to #5. In December, the Drifters appeared with the El Dorados at the Magnolia Ballroom in Atlanta. This was a "battle of the quartets", in which the Drifters were judged the winners.

In January 1956, Atlantic released "Old Man River", the last of the tunes on which the Drifters had backed up Ruth Brown, back in May of 1954. Once again they were billed as the "Rhythmakers" and once again it was the flip ("I Wanna Do More") that charted (to #3).

On January 27, 1956, the Drifters joined a 10-day Irvin Feld Super Attractions tour throughout the south, along with Bill Haley, Lavern Baker, Joe Turner, the 5 Keys, Shirley & Lee, the Platters, the Turbans, Roy Hamilton, and Bo Diddley. The show started off in Pittsburgh and hit Richmond, Virginia; Birmingham, Alabama; Chattanooga, Tennessee; Charlotte, North Carolina; Columbia, South Carolina; Raleigh, North Carolina; Winston-Salem, North Carolina; Norfolk, Virginia; and Washington, D.C.

As soon as they finished the tour, they drove back to New York, where they headlined at the Apollo Theater for the week beginning February 10. On the same bill were Lloyd Price, the Spiders, Bubber Johnson, Mickey & Sylvia, and Bunny Briggs.

On February 16, 1956, after the last Apollo show of the day, the Drifters recorded two more tunes: "Your Promise To Be Mine" (led by Gerhart) and "I Should Have Done Right" (Bill). This was the second try at "Your Promise To Be Mine", but it turned out that everyone was happier with the first attempt, which was released later that month (with "Ruby Baby" as the flip). The record was reviewed the week of April 7, 1956, with "Your Promise To Be Mine" getting an excellent rating, and "Ruby Baby" receiving a good. Other reviews that week: the Cardinals' "Off Shore", the Cliques' "Girl In My Dreams", the Lamplighters' "Everything's All Right", Piano Red's "I'm Nobody's Fool" (with Bertha Colbert), the Nitecaps' "Tough Mama", and the Griffins' "Forever More." While "Ruby Baby" got a lower rating than "Your Promise To Be Mine", it was the former that charted, making it to #10.

On March 11, the Drifters were part of a show at Chicago's Park City Bowl. Hosted by DJs McKie Fitzhugh and Ric Riccardo, the Clovers, Bo Diddley, Al Smith, and Ben Webster also appeared.

Clyde McPhatter's next release, "Treasure Of Love", issued to coincide with his release from the army in March 1956, became a #1 R&B hit (#16 Pop). (Since learning what Clyde's voice was capable of, I haven't been able to understand the success of "Treasure Of Love", a song that didn't use any of the vocal gymnastics that his fans expected from him.) He went on to have a string of hits for Atlantic: "Without Love (There Is Nothing)" (one of the most introspective songs of the day), "Just To Hold My Hand" (which was as sneakily double-entendre as his "Do Something For Me" had been back in 1951), "Long Lonely Nights", "Rock And Cry" (listen to this in lieu of a self-help book), "Come What May", "A Lover's Question", "Lovey Dovey" (a reprise of the Clovers' 1954 hit), "Since You've Been Gone", and "You Went Back On Your Word." 1957 even saw Clyde in one of Alan Freed's movies: Mr. Rock And Roll.

In May it was announced that since Elvis Presley had recorded "Money Honey" (which appeared on his first RCA album), Atlantic would reissue the tune in hopes of pushing it to the Pop market as well as R&B; the idea didn't work.


On April 20, both the Drifters and Clyde became part of Irvin Feld's "Biggest Rock 'n' Roll Show of 1956." It began in Hershey, Pennsylvania, before heading down to Atlantic City, New Jersey and Richmond, Virginia. Then it was on to Norfolk, Virginia; Scranton, Pennsylvania; Philadelphia, Pennsylvania; and White Plains, New York. In total, the show would run 45 days (through June 3), and headlined Bill Haley & the Comets and Frankie Lymon & the Teenagers. With MC Harold "Stumpy" Cromer, the rest of the show consisted of Clyde McPhatter, Lavern Baker, Joe Turner, the Colts, the Flamingos, the Teen Queens, and Red Prysock's Orchestra. Neither the blurb nor ads said whether it was the Colts or the Drifters who got to sing "Adorable." My gut feeling is that both of them wouldn't have been allowed to do it. (When the Jewels and the Charms appeared on the same show in 1954, it was the Charms who performed "Hearts Of Stone", a song written and first recorded by the Jewels.) It's a tough call; the Drifters were at #1 with it, but what else would the Colts have sung?

In May, Atlantic moved its headquarters from 234 West 56th Street to 156 West 57th Street. However, the old location would be retained and formally turned into Atlantic's recording studio. Presumably, from now on, they'd no longer have to pile the desks on top of each other in order to record.

The Drifters' next session was held on June 21, 1956. The four songs recorded were: "Soldier Of Fortune" (Johnny), "Honky Tonky" (Bill), "I Gotta Get Myself A Woman" (Johnny and Bill), and "Sadie My Lady" (Johnny).

Atlantic released "Soldier Of Fortune" and "I Gotta Get Myself A Woman" in July 1956. The disc was reviewed the week of July 28, with "Soldier Of Fortune" getting an "excellent" rating and "I Gotta Get Myself A Woman" receiving a "good." However, it was "I Gotta Get Myself A Woman" which would reach #11 on the R&B charts (although I remember Alan Freed playing "Soldier Of Fortune", not the flip).

In the summer of 1956, Atlantic released an EP with 1953's "Let The Boogie Woogie Roll." The other tracks were by Atlantic stalwarts Lavern Baker ("You Better Stop"), Ivory Joe Hunter ("All My Life"), and Ruth Brown ("Too Many Men").

Then, in August of 1956, Bill Pinkney (once again road manager) was fired from the Drifters. The rest of the group had elected him spokesman: we want a raise or we all quit. Pinkney had a meeting with Treadwell who turned down the request. Treadwell then met with the rest of the group and announced that he was firing Pinkney (as a means of scaring them). Andrew Thrasher protested, also getting fired for his trouble. A few days later, Pinkney (who knew nothing about all this), showed up for a performance in Washington, D.C. and found out from the group's valet, Lacy Hollingsworth, that he'd been sacked. Says Pinkney: "If I knew then what I know now, I wouldn't have gotten fired. I was the spokesman for the group. I saw the contracts, picked up the money, and made the payrolls. I knew what they were being booked for, even though everyone was on salary."

It took Pinkney only three weeks to get back in the vocal group business. He went to Baltimore looking for the makings of a new group, and found Bobby Hendricks and Dee Ernie Bailey, who had both been with the Swallows at the end of their career.


Bobby Hendricks had come from Columbus Ohio with his group, the Crowns (tenor Pete Oden, baritone Roosevelt Young, and bass Paul Moore). The Crowns traveled around, ending up in Baltimore, where Bobby met Eddie Rich, lead of the Swallows. Soon the Crowns had broken up and Bobby found himself a member of the Swallows. At the time he joined, the other members were Eddie Rich, Frederick "Money" Johnson, Dee Ernie "Barefoot Bill" Bailey, Buddy Crawford, and Earl Hurley.

But after a couple of months, and less than a half dozen more engagements, the Swallows were pretty much out of business. Sticking it out, Eddie Rich and Bobby Hendricks recruited the rest of Bobby's Crowns (who were still in Baltimore) and, calling themselves the "Marquis", recorded "Popcorn Willie" for Rainbow Records (with Pete Oden in the lead). The flip, "I Don't Want Your Love", is led by Eddie Rich. The platter was released in August.

The Marquis barely survived the recording session, because in September of 1956, Bill Pinkney came to town looking for some singers. He lived in nearby Washington, D.C. at the time and knew Bobby Hendricks because Bobby's Crowns had opened for the Drifters at a show at the Lincoln Theater in Columbus in early 1956. Hendricks had impressed him and now Pinkney recruited him, along with former Swallow Dee Ernie Bailey, and formed the Flyers. The fourth member was a local character named Billy Kennedy, who couldn't sing very well, but was very good looking. Said Bobby Hendricks: "He looked like what every good singer wished he could look like." Kennedy was a man about town with contacts for bookings; he knew all the girls and all the angles. The guitarist for the group was Reggie Kimber (who'll turn up again in the story of the later Drifters).

Pinkney took his new group back to Atlantic, where they had a single session, with Bobby Hendricks in the lead, on December 6. "My Only Desire"/"On Bended Knee" were released, on Atlantic's Atco subsidiary in March of 1957. Other sides recorded that day were "Careless Love" and "Hey Little Sugar."

Pinkney's place in the Drifters was taken by bass Tommy Evans, who had had his own Detroit group, the Carols, before having been selected to replace Jimmy Ricks in the Ravens (for appearances only). This was an on-and-off thing in 1954, 1955, and 1956, as Ricks kept leaving and returning. Guitarist Jimmy Oliver recruited him for the Drifters during one of his non-Raven periods.


A few days before Evans joined, Andrew Thrasher's spot was taken by "Carnation Charlie" Hughes. Charles Sir Cameron Hughes (first tenor to baritone) had first recorded with the Du Droppers (and can be heard as lead on "Give Me Some Consideration"), although he was never a member of that group. Hughes, who always wore a carnation in his lapel) ran into old friend Gerhart Thrasher in a men's room that was down the hall from the spot where, coincidentally, auditions were being held for Andrew's job. Charlie easily beat out the other hopefuls.

Rehearsals must have been chaotic, because the Drifters were booked into the Apollo for the week of September 7. Others on the bill were Lloyd Price, Mickey & Sylvia, Bunny Briggs, and the G-Clefs.


On November 8, 1956, Johnny Moore, Gerhart Thrasher, Carnation Charlie Hughes, Tommy Evans, and Jimmy Oliver recorded two more songs: "It Was A Tear" and "Fools Fall In Love", both featuring Johnny Moore's lead. "Fools Fall In Love" was polished off in a mere 56 takes.

And once again Atlantic re-released "White Christmas." This year it would only rise to #12 on the R&B charts. While remaining a perennial favorite, this is the last time it would be reissued with any fanfare.


In January 1957, Atlantic issued "Fools Fall In Love" and "It Was A Tear." The record was reviewed the week of January 26, with "It Was A Tear" getting the "excellent" rating, and "Fools Fall In Love" being given a "good." Once again the reviewers were wrong: it was "Fools Fall In Love" that became the chart hit (the last for the Drifters for two years), peaking at #10. Other songs reviewed that week were: Ruth Brown's "Lucky Lips", Bill Doggett's "Ram Bunk Shush", the 4 Fellows' "Loving You Darling", the Cardinals' "Near You", the Echoes' "Ding Dong", Johnny Blake & the Clippers' "Bella Marie", and Little Joe & the Thrillers' "Let's Do The Slop."



On February 22, the Drifters began another week at the Apollo Theater, this time as part of a Dr. Jive show. Also on the bill were Mickey & Sylvia, the Flamingos, Chuck Willis, the Teenchords, Big Maybelle, Little Joe & the Thrillers, and Solomon Burke.


In March, the Drifters were part of a Fats Domino show that was touring the West Coast. It started off in Seattle, Washington, and included Bill Doggett, Ann Cole, and the Paul Williams Orchestra.

April 16 saw the Drifters back in the studio to record "Yodee Yakee", "Souvenirs", "Hypnotized", and "I Know" (a pretty tune which had been done by the Jubalaires back in 1946 and the Prisonaires in 1953).


In May 1957, Atlantic released "Hypnotized" and "Drifting Away From You." They were reviewed (both sides "excellent") the week of May 20, along with Shirley & Lee's "Rock All Nite", the Mello Kings' "Tonite, Tonite", Charlie & Ray's "I Love You Madly", the Cadets' "Rum, Jamaica Rum" (actually the Cadets' Aaron Collins and a studio group), the Channels' "What Do You Do?", the Mondellos' "100 Years From Today", and the Titans' "G'wan Home Calypso."

June saw Atlantic issuing the first Drifters album, Clyde McPhatter and the Drifters. It contained "Money Honey", "Such A Night", "Warm Your Heart", "White Christmas", "Bells Of St. Mary's", "Honey Love", "What'cha Gonna Do", and "Someday You'll Want Me To Want You", as well as six Clyde McPhatter solos: "Without Love (There Is Nothing)", "Treasure Of Love", "I'm Not Worthy Of You", "I Make Believe", "Seven Days", and "Thirty Days." Pick one up today for only $3.98.

Also in June, the Drifters were booked into the Shaw Artists' "Fantabulous Rock 'n' Roll Show of 1957", which began on the 14th, ending up 37 days later (July 21) in Kansas City. The other acts were Ruth Brown, the Coasters the Schoolboys, the 5 Satins, Bo Diddley, Johnny Heartsman, Smiley Lewis, the Spence Twins, and the Paul Williams Orchestra.

In the middle of 1957, Tommy Evans was fired and Bill Pinkney was called back. This served to break up the Flyers, and Bobby Hendricks headed home, his new-found career seemingly over.

And then it was off on the road again, this time as part of Irvin Feld's "Biggest Show Of Stars." Kicking off at Pittsburgh's Syria Mosque on September 6, it also featured Clyde McPhatter, the Clovers, Fats Domino, Lavern Baker, the Spaniels, the Bobbettes, Chuck Berry, Frankie Lymon, Johnnie & Joe, Tommy Brown, Paul Anka, the Everly Brothers, the Paul Williams Orchestra, and MC Harold Cromer. On October 15, the show pulled into the West Coast, where Eddie Cochran, Buddy Knox, and Jimmy Bowen replaced the Bobbettes, the Spaniels, and Johnnie & Joe. The Diamonds joined on October 31. The show would run through November, also including appearances in Canada (it could have been called "Around North America In 80 Days").

On October 7, 1957 it was announced that the Drifters had signed with Jack Archer's Archer Associates booking agency. Also in October, "I Know", backed with "Yodee Yakee" was released. Both sides got "excellent" reviews the week of November 4, along with the Dells' "Pain In My Heart", Noble "Thin Man" Watts' "Hard Times (The Slop)", Dee Clark's "Seven Nights", and Lavern Baker's "St. Louis Blues."


In November, 1957, Bobby Hendricks got a frantic phone call from Bill Pinkney - Johnny Moore had just gotten his draft notice and a new lead singer was needed immediately. This was the dream of a lifetime to Bobby: Clyde McPhatter and the Drifters had had a profound influence on his career and now he was presented with an opportunity to join that very group! (When Moore was discharged, he'd have a brief solo recording career as "Johnny Darrow.")

But troubles started again. Almost immediately after Bobby joined, Bill Pinkney was once again fired. As road manager, he had a better grasp of the money situation than any other member of the group, and was always fighting with management for more money for the Drifters. Pinkney wasted no time getting back into the studio, cutting a single for Sam Phillips' Phillips International label: "After The Hop"/"Sally's Got A Sister" (with a studio group called the Turks subsequently overdubbed by bandleader Bill Justis). Tommy Evans was brought back through the Drifters' revolving door to replace Pinkney.


The Drifters (Bobby Hendricks, Gerhart Thrasher, Carnation Charlie Hughes, Tommy Evans, and Jimmy Oliver) spent the end of 1957 at the Apollo Theater. The show opened on December 27, and featured Bo Diddley, Big Maybelle, the Dells, the Moonglows, the Deltairs, Priscilla Bowman, Screamin' Jay Hawkins, Mally & Margot, and the Reuben Phillips Orchestra.


At this point, in a session shrouded in mystery, the Drifters recorded four songs as the "Settlers" (a clever take-off on "Drifters"). Christopher Smith brought these 78 RPM acetates to my attention after he'd rescued them from being discarded by a Florida antiques store. Recorded at William H. Shuster's Universal Recordings in Miami, the typed labels contain the titles and lead singers as follows: "Is She Dreaming Of You" (Tommy Evans), "How Deep Is The Ocean" (Charlie Hughes; Jimmy Oliver's name is handwritten on this label), "Sugar Plum" (Bobby Hendricks), and "Come Home" (Bobby Hendricks, although the label is missing on this side). What was this all about? Unfortunately Bobby Hendricks, the only survivor from this group, has no memory of either the session, the group name, or the songs, although he recognized all the voices. (This isn't really surprising. The recordings are over 55 years old and they weren't songs that were ever sung in concerts.) A rough recording date isn't terribly hard to pin down: Tommy Evans joined in December 1957 and Charlie Hughes would be gone by mid-April (see below). Bobby says that he never again sang with Carnation Charlie, so it's a very narrow January/February window. Still, what was this session about? George Treadwell owned the name "Drifters", so they had to come up with a new one. But then why would they put their names on the label? Also, who paid for the session (Bobby says that the guys wouldn't have had the necessary funds to do it)? Alas, we'll probably never know.

[Someone was awfully proud of coming up with the name "Settlers" Todd Baptista let me know that the session sheets for the Harmony Grits' End session (a group which had Gerhart Thrasher; see below) also initially credited the Settlers. When Tommy Evans and Carnation Charlie Hughes teamed up to form the Drapers on Gee (see the Later Drifters article) the session sheets, per Gordon Skadberg, also credited the Settlers.]


On February 17, 1958, the Drifters appeared at Clifton "King Bee" Smith's "Teen-Age Record Hop" at the Municipal Auditorium in Houston. The KCOH DJ also presented Sam Cooke, the Silhouettes, Ernie Freeman, the Casuals, and the Dubs. This was actually one stop on a package tour (touted as the first for Sam Cooke as a Pop singer); the night before they appeared at the Municipal Auditorium in San Antonio.


While the Drifters could manage with Pinkney being in and out of the group, now Jimmy Oliver, long a backbone of the group, quit in disgust. (At this point, the only original member left was Gerhart Thrasher.) Oliver soon associated himself with Henry "Juggy" Murray's Sue Records, where he would do some production work and also record some vocals ("Sneak"/"One Lover"). In 1960, he formed the OLIMAC Publishing Company with Clyde McPhatter, owned the Goodtime label in the mid 60s, and was part of an Ink Spots group in the early 80s.


In mid-April, when Carnation Charlie Hughes became the latest draft casualty, his spot was filled by Tommy Evans' friend from Detroit, baritone Jimmy Milner. Milner had recorded "I Wanna Marry You" and "Ecstasy Called Love" for Atlantic the prior November 18, but the sides weren't released. He's the same Jimmy Milner, a Detroit drummer/bandleader, who had a few releases for Fortune in the late 40s (including "Hard Luck Blues" with a vocal by Alonzo Tucker, future member of the Royals). The group now consisted of lead Bobby Hendricks, tenor Gerhart Thrasher, baritone Jimmy Milner, and bass Tommy Evans.

Too many personnel changes had taken place too quickly and the Drifters were stranded without a direction. This group only did a single three-song session, on April 28, 1958, at which they recorded "Drip Drop" (led by Bobby), "Suddenly There's A Valley" (Tommy and Bobby), and "Moonlight Bay." "Suddenly There's A Valley" is a Ravens-type arrangement, on which former Ravens arranger Howard Biggs worked, and former Ravens bass Tommy Evans sang.

"Moonlight Bay" is a mess. Atlantic's Chief Engineer, Tom Dowd, told me that it was intended as a Mitch Miller sing-along-type recording and it was layered on multiple-track equipment for that purpose. With his great reputation and his (usually) spot-on memory, you didn't question what he said. Unfortunately, in this case, he was completely wrong.

Session producers Leiber & Stoller did what Bobby Hendricks called an "experimental session", which seems to have gone horribly wrong for them. Tommy Evans and Gerhart Thrasher were already drunk coming into the session, but Bobby says that was normal for them (and, he says, it never affected the way they sang [the same thing, I was told, was true of Brook Benton - the more he drank, the better he sounded]).

They recorded "Moonlight Bay" over and over and over again (Bobby estimates about 30 times), to the point where Bobby was getting hoarse. Finally, the engineers started playing back what they had. Neither Bobby, the rest of the Drifters, nor Leiber & Stoller were happy with the results. "I didn't think they'd release something like that", said Bobby. "I didn't know what they were trying to do. I didn't know what the point was." Whatever the point, Leiber & Stoller ended up "augmenting" the Drifters' voices with a group of white singers.

When Bobby finally heard the released record, "It didn't sound like the same song; it sounded like a white group." I asked Bobby Hendricks if the Drifters can be heard on "Moonlight Bay"; he said "No." Then I asked him if HE could hear the Drifters on it and his answer changed to a definite "Yes."

I'm not sure why, if Atlantic Records deemed it worthy of release at all, they just didn't put some other group's name on the song. If they'd done that, there wouldn't have been so much confusion over the years as to who's singing on the record (and I doubt the Drifters would have complained). Atlantic didn't even spend a whole lot of time wondering what to do with the song. The session was held on April 28; by the May 12 issue of Billboard, it's already being touted (by Atlantic's publicity staff, of course) as "collecting coin" (and it received an enthusiastic review the following week).


Within a week of this session, Bobby Hendricks had quit the Drifters to join Jimmy Oliver at Sue Records. After having idolized the Drifters, Bobby was very disenchanted by the disunity in their ranks. He immediately recorded "A Thousand Dreams" and "Itchy Twitchy Feeling" (written by Oliver and backed up by the Coasters, doing a little moonlighting), which was a take off on the Drifters' "Yodee Yakee." "Itchy Twitchy Feeling" became a #5 R&B smash. Note that the Coasters also backed Bobby on both sides of his next two records: "Dreamy Eyes"/"Molly Be Good" and "It's Misery"/"Cast Your Vote."

The once-mighty Drifters were now thrashing about with no direction at all.


For whatever reasons, Atlantic rushed out "Moonlight Bay" in early May 1958 (backed with "Drip Drop"). The record was reviewed the week of May 19, and became the first Drifters record not to have at least one side rated "excellent" (both received "good" ratings). However, Billboard didn't hate "Moonlight Bay": "The fine standard is handed a bright and fetching reading by the Drifters over a most enjoyable nostalgic backing by the multi-horned ork." Other reviews that week were for Little Richard's "Ooh! My Soul", the Hi-Fives' "Dorothy", the Magnificents' "Don't Leave Me", the Impressions' "For Your Precious Love", the Fi-Tones' "You'll Be The Last", and the Medallionaires' "Magic Moonlight." For all the good it would do, "Drip Drop" would be a Tip in Norfolk, Virginia the week of July 7.


Just a few weeks later, on May 28, 1958 (after "Itchy Twitchy Feeling" had been released) both Bobby Hendricks and Jimmy Oliver re joined the Drifters, as a favor to George Treadwell, who couldn't come up with a new lead singer in time to honor a commitment for a Dr. Jive show at the Apollo Theater. Others on the bill were Ray Charles, the Heartbeats, the Cadillacs, the Cookies, Ann Cole, Tiny Topsy, Mary Ann Fisher, Solomon Burke, and the Crowns (a group that was the remnant of the 5 Crowns, a New York City street-corner group that had actually been around longer than the Drifters).

Amazingly, the advertisement for the show had "Moonlight Bay" next to the Drifters name. I asked Bobby if they actually sang it at the Apollo. His answer: "Heck, no! We didn't want to get thrown out of there!" He also said: "If Jimmy Oliver had been with us, we never would have done 'Moonlight Bay'."

The week closed with one of the Drifters (presumably drunk) cursing out both Dr. Jive and Frank Schiffman, owner of the Apollo. This was the final straw for Treadwell, who fired Gerhart Thrasher, Jimmy Milner, and Tommy Evans (Bobby Hendricks and Jimmy Oliver, of course were no longer part of the group). Treadwell decided to start over with a completely new Drifters group. To this end, he hired the Crowns, with whom he'd been impressed all week. However, Frank Schiffman, owner of the Apollo Theater, wasn't as impressed as Treadwell. His detailed assessment of the Crowns: "New act. Fair".

After this, Tommy Evans joined Charlie Fuqua's Ink Spots group for a short time (he'd return to the Drifters in the 60s). By July, Jimmy Milner had recorded "You Be The Judge" for Old Town (released on its York subsidiary). Milner would go on to have a release on Ember in the spring of 1959 and, as Jeff Milner, released two records on Dale in the summer of 1959 (backed up by Willis Saunders' Embers). He finished out his career as "Jimmy Mills", a member of Ray Richardson's Ink Spots.


Almost as soon as the Drifters had been dissolved, Bill Pinkney decided to get as many members of the original group as possible back together. He recruited Gerhart and Andrew Thrasher, and, as Clyde McPhatter was unavailable (doing well with his solo career), lead chores were once again returned to Little David Baughan. They called themselves the "Original Drifters." Considering how deceptive the word "original" can be, this group came very close. It was, in fact, the very group which had recorded "Honey Bee" and "No Sweet Lovin'" in 1955, and, musically speaking, had more of a right to the name "Drifters" than the Crowns, who were now legally using it. In 1959, Pinkney's group made two records for George Goldner's End label, billed as the "Harmony Grits" (although a Billboard advertisement included the phrase "formerly the Original Drifters"). With many personnel changes, many different names, and many different labels, the "Original Drifters", fronted by Bill Pinkney, continued to perform until his death, on July 4, 2007, at age 81.


In 1960, there was a reunion of sorts at the Apollo Theater. The week beginning August 26 saw Clyde McPhatter ("And His Own Revue"), Johnny Moore (who was doing a solo act as "Johnny Darrow"), the Original Drifters (the trio of Bill Pinkney, Gerhart Thrasher, and Andrew Thrasher), and Jimmy Oliver's Band. (The Bobbettes and George Kirby were also on the program.) Bet you wish you'd been there!

However, while the old Drifters no longer existed, their music lived on. Five of their unreleased sides, with Clyde McPhatter in the lead, would surface as the flips of Clyde solos from mid-1959 through late 1960: "Try Try Baby" (as the flip of "Since You've Been Gone"), "There You Go" (flip of "You Went Back On Your Word"), "Don't Dog Me" (flip of "Just Give Me A Ring), "Let The Boogie Woogie Roll" (flip of "Deep Sea Ball), and "If I Didn't Love You Like I Do" (flip of "Go! Yes Go!").

During the turbulence of the new Drifters in the early 60s (it turned out that the Crowns wouldn't be any more stable than the old Drifters), Atlantic reached back into its vaults and issued three songs that were done by the post-Clyde group: "Suddenly There's A Valley" (flip of "I Count The Tears"), "Honey Bee" (flip of "Some Kind Of Wonderful"), and "No Sweet Lovin'" (flip of "Please Stay"). The sound of all three of these songs was woefully out of date by the time they were released.

As for the rest, "Honky Tonky", "Sadie My Lady", and "Souvenirs" were issued on The Drifters' Greatest Hits LP in 1960. (Isn't it odd that unreleased material can be part of a "greatest hits" collection?) Aside from those, and "Suddenly There's A Valley" (another non-hit), all the other songs on the album were by the Ben E. King "new Drifters" group.

That leaves three songs unaccounted for: "Three Thirty Three" and "I Should Have Done Right" were issued on an Atco album (The Drifters - Their Greatest Recordings - The Early Years) in 1971. In fact, the only early Drifters song that hasn't been issued in one form or another is the Clyde-led "Sugar Coated Kisses", recorded in October 1954; it's a good bet that the master no longer exists. (Even "Gone" and "Let The Boogie Woogie Roll" by Clyde's original group, from June 1953, surfaced on a CD in the 90s.)

Thus ended the first phase of the career of the Drifters. One of the hottest and most sophisticated groups in the history of R&B had been replaced by the latest incarnation of the 5 Crowns, a group with little to show for six years of existence. If you were an R&B gambler in mid-1958, you probably would have put all your money on the Drifters rapidly becoming just a memory. You would have lost your shirt.


The story continues with the Later Drifters


Special thanks to Dave Hinckley and Chris Buccola.



THE EARLY DRIFTERS
ATLANTIC
1006 Money Honey (CMP)/The Way I Feel (CMP) - 9/53
1019 Lucille (CMP)/Such A Night (CMP) - 1/54
1029 Honey Love (CMP)/Warm Your Heart (CMP) - 5/54
1036 Oh What A Dream (RB)/Please Don't Freeze (RB) - 6/54
1043 Someday You'll Want Me To Want You (CMP/BP)/Bip Bam (CMP) - 10/54
1044 Somebody Touched Me (RB)/[Mambo Baby - Ruth Brown] - 10/54
1048 White Christmas (BP/CMP)/Bells Of St. Mary's (CMP) - 11/54
1055 Gone (CMP)/What'cha Gonna Do (CMP) - 2/55
1070 Everyone's Laughing (CMP)/Hot Ziggety (CMP) - 8/55
1078 Adorable (JM)/Steamboat (BP) - 10/55
1082 Old Man River (RB)/[I Wanna Do More - Ruth Brown] - 1/56
1089 Ruby Baby (JM)/Your Promise To Be Mine (GT) - 2/56
1101 Soldier Of Fortune (JM)/I Gotta Get Myself A Woman (JM/BP) - 7/56
1123 Fools Fall In Love (JM)/It Was A Tear (JM) - 1/57
1141 Drifting Away From You (GT)/Hypnotized (JM) - 5/57
1161 I Know (JM)/Yodee Yakee (JM) - 10/57
1187 Drip Drop (BH)/Moonlight Bay (ALL) - 5/58
2028 Try, Try, Baby (CMP)/[Since You've Been Gone - Clyde McPhatter] - 6/59
2038 There You Go (CMP)/[You Went Back On Your Word - Clyde McPhatter] - 9/59
2049 Don't Dog Me (CMP)/[Just Give Me A Ring - Clyde McPhatter] - 1/60
2060 Let The Boogie Woogie Roll (CMP)/[Deep Sea Ball - Clyde McPhatter] - 4/60
2082 If I Didn't Love You Like I Do (CMP)/[Go! Yes Go! - Clyde McPhatter] - 11/60
2087 Suddenly There's A Valley (TE/BH)/[I Count The Tears - later Drifters] - 12/60
2096 Honey Bee (DB)/[Some Kind Of Wonderful - later Drifters] - 3/61
2105 No Sweet Lovin' (BP)/[Please Stay - later Drifters] - 6/61

UNRELEASED: Sugar Coated Kisses (CMP)


EP 534 The Drifters - Featuring Clyde McPhatter - Sing - 1954
Money Honey/The Way I Feel//Such A Night/Lucille

EP 575 All Star Rock And Roll - 1956
Contains previously-unissued "Let The Boogie Woogie Roll" (CMP). The other cuts are:
You Better Stop - Lavern Baker
All My Life - Ivory Joe Hunter
Too Many Men - Ruth Brown

EP 592 The Drifters - 1957
Fools Fall In Love/Adorable//Steamboat/Ruby Baby

LP 8041 The Drifters' Greatest Hits - 1960
Contains previously-unissued "Honky Tonky" (BP), "Sadie My Lady" (JM), and "Souvenirs" (JM)

ATCO SD33-375 The Drifters - Their Greatest Recordings - The Early Years - 1971
Contains previously-unissued "Three Thirty Three" (CMP) and "I Should Have Done Right" (BP)


UNRELEASED UNIVERSAL RECORDING DEMOS (as the "Settlers" - see text) - early 1958
Is She Dreaming Of You (TE)
How Deep Is The Ocean (CH)
Sugar Plum (BH)
Come Home (BH)


LEADS:
CMP = Clyde McPhatter; BP = Bill Pinkney; DB = David Baughan; JM = Johnny Moore;
GT = Gerhart Thrasher; BH = Bobby Hendricks; TE = Tommy Evans; CH = Carnation Charlie Hughes;
RB = Drifters backing Ruth Brown (as Rhythmakers)




Pre-Atlantic Drifters
The Later Drifters
Bill Pinkney's Original Drifters
Unca Marvy's Home Page
More Articles