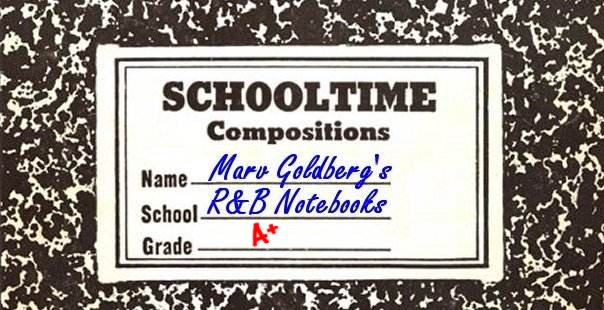 The G-Clefs

By Marv Goldberg

Based on an interview with Teddy Scott


© 2007, 2009 by Marv Goldberg
There aren't many vocal groups that can claim to have been singing for over 55 years, nor are there many groups that are a true "family affair." The G-Clefs answer to both.

Originally called the "Bob-O-Links," the group formed around 1952 when they were all in their mid-teens. They were a family from Boston's Roxbury section: the Scott brothers (Teddy, Chris, and Timmy) and two guys that Teddy referred to as their "foster brothers": their cousin, Joe Jordan, and next-door neighbor Ray Gipson. Their initial lineup was: Ray Gipson (first tenor), Chris Scott (second tenor), Teddy Scott (baritone), Tim "Payme" Scott (baritone/bass/guitar), and Joe Jordan (bass).

The influences on the young Bob-O-Links were traditional groups like the Dominoes, the Five Keys and the Drifters. There were also the older local groups like the Love Notes and the Dappers. One of the biggest influences, however, was learning to sing in the choir at St. Richard's Catholic Church.

The guys were nothing if not street hustlers. When they weren't in church, they'd be shining shoes, setting pins at the bowling alley, and selling newspapers.

Their mother, who was wise in the ways of music terminology (she'd been a music teacher once), got them to abandon their "bird" name for the more distinctive "G-Clefs."

A 1953 demo tape launched their recording career. One of the two songs was a tune they'd penned themselves: "Ka-Ding Dong." The other, "I'll Remember All Your Kisses," had been a June 1952 release by Rosco Gordon (as "I Remember Your Kisses"). They were finally released in the 70s and it's interesting to compare the more primitive 1953 sound with that of the polished 1956 record.

Always musically active, in the years between 1953 and 1956, they ran their own dances, renting a hall for $50 a night, selling and collecting tickets, and performing. Their first gig, however, was at the Rollerway, a roller skating rink in Revere, Massachusetts.

Along the way, they were not only a singing group, but a street gang called the "Victors." Although they never let it interfere with their performing, they were always cruising for fights.


In 1956, Jack Gold, an independent producer, was at a Boston studio looking for a group to do a version of the Rainbow's "Mary Lee," which had just been reissued on the local Pilgrim label. A guitarist named Kevin Paulsen, another member of the Victors, was there that day and told Gold about the G-Clefs. They ended up cutting a demo of "Mary Lee" that received airplay on some local stations. Gold took it back to New York, but problems kept it from being released.

However, Gold returned to Boston two weeks later and had them record "Ka-Ding Dong" (led by Ray Gipson). Since they'd been singing it since its initial recording in 1953, the arrangement was by now to a point where they only had to work on it for about fifteen minutes. (However, I find the guitar break in the song so mind-numbingly boring that I wish whoever played it would have given more than fifteen minutes worth of thought to it.)

The tune that they used for the flip was "Darla My Darling," a song about Joe Jordan's girlfriend, thrown together in less than ten minutes. This was also led by Ray, with assist from Joe. Gold had demos played on various radio stations and worked out a deal with Cecil Steen, owner of Pilgrim Records, for which Gold was an A&R man and sales manager.


Released in June 1956, the tunes were reviewed on July 14 (with "Ka-Ding Dong" ranked "excellent"). along with Fats Domino's "When My Dreamboat Comes Home," the Fi?Tones' "I Belong To You," the Velours' "My Love Come Back," and the Mint Juleps' "Bells Of Love."


The record started taking off, along with the career of the G-Clefs. On September 1, 1956, "Ka-Ding Dong" was rated a Best Buy because it was doing well in so many regional markets: Buffalo, Boston, Cleveland, Detroit, New York, Philadelphia, Pittsburgh, and St. Louis. The song was ultimately covered, unsuccessfully, by both the Diamonds and the Hilltoppers.

"Ka-Ding Dong" eventually reached #9 on the R&B charts (#24 on Pop); not bad for a first outing. The G-Clefs had the distinction of being the first Boston group to have a national hit.


Later in 1956, they did a second session in New York for which they had to pay $150. Since they eventually received $5-6000 in royalties, the G-Clefs didn't do too badly compared to most of the groups of the day. That session resulted in "'Cause You're Mine" (led by Teddy Scott) and "Please Write While I'm Away" (fronted by Ray Gipson). These tunes were released, on Pilgrim, in September.

Their first appearance at the Apollo was the week beginning September 7, 1956. Others on the bill were Lloyd Price, Mickey & Sylvia, and Bunny Briggs. Although we have to consider this a prime booking, the sad fact remains that they got $500 for the week and their hotel bill was $750!

The G-Clefs were always interested in putting on a good show and included a lot of choreography. Sharp dressing was also important and their wardrobe included snazzy ties with gold weave (which unfortunately couldn't be cleaned or they'd melt!).

On November 13, the G-Clefs appeared at an eight-hour banquet for the Music Operators' Association of Massachusetts. The associated five-hour show had 28 acts, including the Cadillacs, Don Rondo, Rusty Draper, and Jerry Vale.


"'Cause You're Mine" received an "excellent" review on November 17. Other reviews that week were for the Cues' "Why," the Continentals' "Dear Lord," the Diablos' "A Teardrop From Heaven," the Baltineers' "Tears In My Eyes," the Cardells' "Helen," and Sam Price's "Rib Joint." The record did well in New York, but wasn't a hit like "Ka-Ding Dong."

On November 30, 1956, the G-Clefs were back at the Apollo. Others on the bill that week were the 5 Satins, the El Dorados, Margie Day, and Jo Ann Campbell.

In December 1956, Jack Gold announced that he'd started his own Paris label. Since two of the Pilgrim acts (the G-Clefs and the 4 Esquires) were under contract to him, he took them both to his new enterprise.


"Symbol Of Love" (led by Teddy Scott, along with Joe Jordan) was coupled with "Love Her In The Morning" (with Joe in front) for a November 1956 release on Paris.


"Symbol Of Love" was ranked "excellent" on February 23, 1957. Other reviews that week were for Fats Domino's "I'm Walkin'," the 5 Keys' "Tiger Lily," Lloyd Price's "Just Because," the Gladiolas' "Little Darling'," the Miller Sisters' "Sugar Candy," and Vic Donna & the Parakeets' "Teenage Rose."

On March 1, 1957, the G-Clefs were back at the Apollo, this time with Big Maybelle, Solomon Burke, and Love Notes.


In April, the G-Clefs became part of Alan Freed's Easter Show at the Brooklyn Paramount. Others on the bill were: the Cleftones, the Pearls, the Solitaires, the Del Vikings, the Cellos, the Harptones, Bo Diddley, Bobby Marchan, the Rosebuds, the Rhythm Jesters, Charlie Gracie, Buddy Knox, and Jimmy Bowen.

Freed paid them $2100 to perform 7 to 10 shows a day for 10 days! (Assuming no expenses, that works out to $42 per day per man. However, let's not be too hasty. They probably sang two songs, for a total of less than 10 minutes on stage for each performance. Even if they did 10 shows a day, that's less than 100 minutes of work [let's say an hour and a half] each day. That works out to a rate of over $25 an hour, which was a pretty darn good salary for those days. Plus, they got to hang out with some very talented people.) Freed called them the "Cinderella Boys," a reference to their "overnight" rise to fame (after five years). This nickname was also picked up by others, who used it in a quite different sense, since the G-Clefs wore earrings. This is commonplace in the entertainment field today, but in their case it was because they were gang members.

Their second Paris release, in May 1957, was "Zing Zang Zoo" (led by Ray), backed with "Is This The Way" (fronted by Joe). They were reviewed on July 1, 1957, with "Zing" receiving a "good" rating. Other songs reviewed that week were: The Heartbeats' "Everybody's Somebody's Fool," Chuck Berry's "Oh Baby Doll," the Cellos' "The Juicy Crocodile," the Cleftones' "See You Next Year," the Flamingos' "The Ladder Of Love," and Charlie White's "Little Mama, Don't Leave Me."

Their next appearance at the Apollo came on August 23, 1957, when they were part of a Dr. Jive show, along with the Dells, the Paragons, the Cadillacs, the Cleftones, Jo Ann Campbell, Johnnie & Joe, the Shells, Tommy Brown, and Pretty Boy (Don Covay).

After this, Joe Jordan was drafted and replaced by a fourth Scott brother, Arnold (there was at least a fifth: Eddie). Since Arnold was a tenor, Tim and Teddy lowered their voices to take over Joe's bass spot. After Joe was discharged, he decided to give up singing and didn't return to the group, except for a stint in the mid-80s.

Although it was announced, in April 1958, that the G-Clefs had been signed by George Goldner's Gone Records, nothing ever came of that and the guys stopped recording for four years. Although the group continued performing, Teddy remembered that the members took turns being sent to jail (mostly for hitting policemen). They felt they owed it to their fans not to record with that image, so they waited until the dust settled. In spite of these "youthful indiscretions," they all managed to finish high school during this period.

In 1961, Teddy Scott called Jack Gold (who was then starting up the Terrace label, distributed by London Records), telling him he was sick of doing "straight work" and that "we've got a hundred songs" (a minor exaggeration). Gold came to Boston, listened to song after song, and kept saying, "That's all you've got?"

One song did catch his ear. Teddy loved the old 4 Tunes' hit, "I Understand (Just How You Feel)," which the rest of the group didn't, because he was too sentimental with it. They, in turn, would goof around by singing the equally sentimental "Auld Lang Syne" behind him. Gold went crazy over it and flew them to New York the next day.


With "Little Girl I Love You" (led by Arnold) as the flip, "I Understand" was released in August 1961. However, although this was their biggest hit (#9 on the Pop charts), it almost ruined them. They sounded white and, for the next couple of years, London refused to let them do a black sound. They had trouble getting work because of it.


However, they did make it back to the Apollo Theater on October 27, 1961, as part of a Jocko show. This time, they shared the stage with Timi Yuro, Shep & the Limelites, Tommy Hunt, the Stereos, the Orlons, the Spinners, and the Reuben Phillips Orchestra.

The January 1962 follow-up, "(There Never Was A Dog Like) Lad," was from the movie, Lad: A Dog (one of the first movies with Carroll O'Connor). With "A Girl Has To Know" (led by Ray) on the flip, the record ended up being distributed in cereal boxes!


The third Terrace record was released in May 1962: one side was "They'll Call Me Away"/"This Is My Country" (another double song; led by Teddy and Arnold), backed with "Make Up Your Mind." When that went nowhere, "Sitting In The Moonlight" (Ray)/"A Lover's Prayer (All Through The Night)" (Teddy) was issued in September.


The final Terrace record was issued in February 1963. "All My Trials" (led by Arnold) was sort of a folk song. Its flip was "The Big Rain," led by Ray.


By 1964, they had switched to Bob Walker as manager. He took them to Jack LaForge's Regina label, where they changed to a soul sound. The first of their "new sound" records was "To The Winner Goes The Prize"/"I Believe In All I Feel," which was released in June 1964. When that failed to chart, Regina issued "Nobody But Betty"/"Angel Listen To Me" a few months later. All these sides were led by Arnold Scott.


When nothing happened with any of these sides, they returned to Jack Gold. By this time, Gold was an executive at United Artists and he got them a contract with UA's Veep subsidiary (which was almost ready to score with Little Anthony and the Imperials [but not the G-Clefs]).


The first Veep record, from April 1965, was "I Have" (led by Ray), coupled with "On The Other Side Of Town" (led by Teddy). "Town" was reissued around April 1966, this time, the flip was "This Time (I Know We're Gonna Make It)", with Arnold in front.

However, they weren't gonna make it with Veep and, by the time the "This Time" had been issued, they had switched over to the Loma label, a subsidiary of Warner Bros. Their first effort was "Party '66"/"Little Lonely Boy" in March 1966. These were followed, in June, by "The Whirlwind" (a dance tune), backed with "I Can't Stand It." Both were led by Arnold and Ray.

In 1967, they recorded a live album: The G-Clefs On Stage. Recorded at the Beach Ball, in Revere, Massachusetts, it was pressed on their own Spotlite label.


Through it all they endured, singing a mixture of Motown, British Invasion, R&B, and Soul. One of the big thrills of their career was playing the Pussycat Au-Go-Go, on the Las Vegas strip, for eight weeks in 1966. The spring of 1968 found them on their first European tour; the second was in 1970. That same year they also appeared in Japan, followed by a return engagement in 1971. By that time, they'd added several band members to the G-Clefs.

In the 70s, the G-Clefs were all over the place in a frenetic whirlwind of appearances. They even owned their own club, the Pied Piper.

The G-Clefs were mostly dormant in the 80s, only making sporadic appearances. In 1984, Arnold, who had begun calling himself "Ilanga" by this time, had a theater and dance school in Athens, Greece. But he was back in the U.S. the following year, since a press release from 1985 lists Ted, Tim, Chris, and Arnold still singing. The fifth member at that time wasn't Ray Gipson, however, but the seemingly long-lost Joe Jordan! They picked up again in earnest in the 90s, and have been out there ever since.

In 2007, the G-Clefs are still active and still contain Teddy, Chris, Timmy, Arnold (Ilanga), and Ray. They have a devoted world-wide following to whom they are equally devoted. I wrote, in 1985: "Maybe they'll be around another thirty years!" Amazingly, they've made 21 of that so far.


Discography courtesy of Ferdie Gonzalez and Disco-File. Ads are from Galen Gart's First Pressings series.




THE G-CLEFS
PILGRIM
715 Ka-Ding Dong (RG)/Darla, My Darlin' (RG/JJ) - 6/56
720 'Cause You're Mine (TS)/Please Write While I'm Away (RG) - 9/56

PARIS
502 Symbol Of Love (TS/JJ)/Love Her In The Mornin' (JJ) - 11/56
506 Zing Zang Zoo (RG)/Is This The Way (JJ) - 5/57

TERRACE
7500 I Understand (Just How You Feel) (TS)/Little Girl I Love You (AS) - 8/61
7503 (There Never Was A Dog Like) Lad (all)/ A Girl Has To Know (RG) - 1/62
7507 They'll Call Me Away (TS/AS)/Make Up Your Mind (all) - 5/62
7510 Sitting In The Moonlight (RG)/A Lover's Prayer (All Through The Night) (TS) - 9/62
7514 All My Trials (AS)/The Big Rain (RG) - 2/63

REGINA
1314 To The Winner Goes The Prize (AS)/I Believe In All I Feel (AS) - 6/64
1319 Nobody But Betty (AS)/Angel Listen To Me (AS) - 64

VEEP
1218 I Have (RG)/On The Other Side Of Town (TS) - 4/65
1226 This Time (I Know We're Gonna Make It) (AS)/On The Other Side Of Town (TS) - ca. 4/66

LOMA
2034 Party '66 (all)/Little Lonely Boy (AS) - 3/66
2048 I Can't Stand It (AS/RG)/The Whirlwind (AS/RG) - 6/66

SPOTLITE ?? The G-Clefs On Stage - 67
Recorded live at the Beach Ball in Revere, Massachusetts
Hold On; Sweet Soul Music; My Girl; Ain't To [sic] Proud To Beg; Beep-Beep; Ka-Ding Dong; other titles.

DITTO
503 I'll Remember All Your Kisses (RG)/Ka-Ding-Dong (RG) - 70s


LEADS: RG = Ray Gipson; TS = Teddy Scott; JJ = Joe Jordan; AS = Arnold Scott




Unca Marvy's Home Page
More Articles