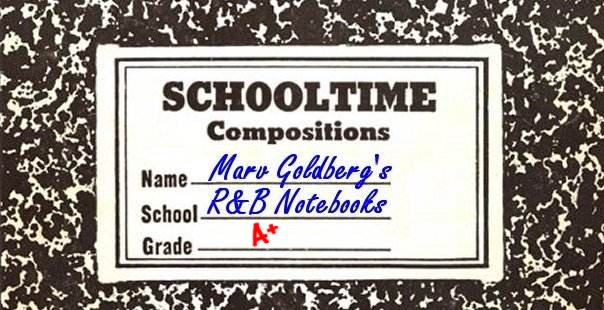 The Cleftones

By Marv Goldberg

Based on interviews with Herb Cox


© 2007, 2009 by Marv Goldberg
While it's great to write about a group that's given me one or two songs that I was crazy about during my [misspent] youth, it's really a thrill to do a story on one that gave me a half-dozen of my favorites. That group is the Cleftones.

The Cleftones' sound emphasized the newly-exploding genre of Rock & Roll, as well as demonstrating that George Goldner (owner of Gee Records) truly understood what his audiences wanted to hear. With the Teenagers and the Cleftones cranking out hit after hit, Gee ruled the charts for a short, but sweet, period. (Actually, with Jimmy Wright's frantic sax breaks in most of those tunes, it's probably wrong to bring in the word "sweet"!)

Herb Cox was originally from Cincinnati, Ohio, but his family relocated to Queens, New York in 1952. (One of his greatest pleasures was leaving New York to spend summers with his grandmother in Ohio.) When he was in the eighth grade, he became friendly with classmate Warren Corbin; soon they began singing together.

It was just fooling around, but after a while, Charles McGhee joined in. [Note that at some point after the start of the Cleftones, Charles changed his name to "Charles James." Since that's how he's usually known, I'll use that name from here on.] By the spring of 1954, Charles had introduced Herb and Warren to the Jeter brothers (Errol and Kent), and they'd become part of the formula. At the time, they were called the Silvertones. They had a few practice sessions at the Jeters' house, but nothing really came of it. In truth, Herb was only partially into singing: "I mostly played baseball. I was gonna be Willie Mays."

When the summer of 1954 came around, Herb went to visit his grandparents in Cincinnati. This put an end to the group for a while. When he returned, the Jeters were gone. In their place, Charles James brought in his friend William "Buzzy" McClane. The lineup was now: Charles James (first tenor), Herb "Glib" Cox (second tenor); William "Buzzy" McClane (baritone), and Warren "Big Zill" Corbin (bass). They (by now the "Cleftones") all attended Jamaica High School. Buzzy was the leader of the group, not vocally, but the go-getter and the motivator.

But four didn't seem to be enough. They wanted a fuller sound and the fifth member they recruited was second tenor Clayton "Dickie" Williams. However, by early 1955, Clayton was gone and Buzzy brought in the last of the "originals": second tenor Berman "Pad" Patterson, who was a year older than the rest.

Their idea was to emulate their idols (the 5 Keys and Moonglows) by having a distinct sound, but doing it with varying leads. Originally, Herb Cox took the uptempo songs and Berman Patterson handled the ballads.

The Cleftones would practice around school, especially at lunchtime. There was a handball court in the Jamaica High schoolyard and they used it to achieve an open-air echo effect. Of course, it didn't hurt that the girls hung around to listen.

Then there was the guy who wanted to be their sixth member. Dave Rolnick, an older white student was always trying to sing with them. He just wasn't a very good singer, but he persisted to the point that he decided to become their manager. They didn't believe that a high school kid could actually manage a group, but soon enough he got them auditions with Apollo, Old Town, and Rama.

At Apollo, Bess Berman herself told them that they were good, but needed more practice. Hy Weiss at Old Town simply had no time for them. They went up to Harlem and tried to get Red Robin's Bobby Robinson to listen to them at his record store. But every time they sang a few notes, another customer would walk in and Robinson was gone again. They also had an "in" (for all the good it did them) with Sol Rabinowitz, of Baton Records records, because the Rivileers' Gene Pearson lived in the same building as Herb. (Herb would even fill in for Rivileers members who were late to rehearsals.)


What really got the Cleftones noticed was the political arena at Jamaica High. There were two parties: the Red & Blue (the "jocks") and the Independents (the "nerds"). The elections for G.O. president were coming up and the faculty wanted the Cleftones to get involved (certainly not by singing that raucous R&B junk, however). To help out the Independents (who hadn't won an election in about a decade), the Cleftones worked on a slogan. They took "Gee," which had just wound up its phenomenal chart run and re-worked the lyrics: "Oh-oh-oh-oh-oh Gee/Vote for I-N-D" (yes, Herb still remembers the whole song!). So much for not singing that raucous R&B junk!

It worked wonders. The Independents won and the Cleftones became legends in the school. They started singing at parties, school events, and sock hops.

Then, the Jamaica High basketball team won the city championship that year and there was an award ceremony at the Valencia Theater in Queens. The Cleftones were asked to sing again (this time a straight version of "Gee") and got a write-up in the Long Island Press.

Then they began to branch out. Their first public gig (that is, one not in school) came when Dave Rolnick got them an appearance at the Hillcrest Jewish Center in Queens. The first song that they ever sang in public was the Mellows' "Smoke From Your Cigarette," followed by "How Sentimental Can I Be."

Their campaign song was possibly the trigger that got Dave Rolnick to think about auditioning them for George Goldner (whose Rama label had issued "Gee"). They took all the songs they'd written to Goldner and sang their hearts out for him (at his offices at 49th Street and 9th Avenue). Goldner decided that he liked "You Baby You" and "I Was Dreaming." He also liked "Little Girl Of Mine," but told them it needed more work.

Goldner gave them a contract and, because all except Berman were underage, he told them to have their parents sign it. For once, a group's parents showed some real concern. They refused to sign until a lawyer had gone over it ("I was angry with my mother because she wouldn't sign," says Herb). However, the only lawyer they knew was a real estate attorney. Probably flying by the seat of his pants, he started making changes, crossing out this and adding that. When they took the document back to Goldner, he was livid and threw them out. However, he must have seen something that he really wanted in the Cleftones; he called them back a week later and accepted the changes. On November 19, 1955, he announced their signing (along with that of the 5 Crowns) to his Rama label.

So here they were, trying to follow in the footsteps of their idols: the 5 Keys, the Moonglows, the Flamingos, the Swallows, and the Diamonds. Herb says, "We were kids and didn't sound like grown men." But that's just what the record-buying public was waiting for and Goldner knew it.


Sometime in November 1955, they reported to Bell Sound Studios to record "You Baby You" (featuring the duet lead of Herb and Berman, with a honking Jimmy Wright) and "I Was Dreaming" (led by Berman). The actual session date was presumably before Goldner's November 19 announcement that they'd been signed. The standard industry practice in those days was to have some recordings already in the can before trumpeting an act's signing.

The tunes were released that same month (on Rama's reactivated Gee subsidiary), but not reviewed until December 24 (when both sides were ranked "good"). Other reviews that week were for the Charms' "That's Your Mistake," the Keynotes' "I Don't Know," the Casanovas' "Sleepy Head Mama," and the Rays' "Moo-Goo-Gai-Pan."


The "A" side was supposed to be "I Was Dreaming," and that's the song that Alan Freed started pushing. (He certainly had an "interest" in pushing the record. Freed's manager was Morris Levy, who had a partner named Phil Kahl, who had a brother named Joe Kolsky, who was the partner of George Goldner. It's good to have family.) However, at some point Freed flipped it over, decided he liked "You Baby You" better, and played that side from then on.


The record started to take off in several markets (New York, Boston, Hartford, and Detroit) and now the Cleftones really were heroes at school. This led to their first professional show, at the Fox Theater in Detroit (January 27-29, 1956), to which Gee actually sent them by plane! Hosted by Mickey Shorr (DJ on WJBK), others on the show were Bobby Charles, Bob Crewe, Bobby "Mumbles" Lewis, Harold Burrage, the Cadillacs, Della Reese, the 3 Chuckles, George Young, the 4 Tunes, Patti Jerome, Frankie Castro, and the Royal Jokers.

This should have been a positive experience (first record, first hit, first professional show, first plane flight), but it soured because of circumstances beyond their control. First, bandleader Maurice King was fuming because they were delayed getting to rehearsal from the airport and then, when he found out that they had no music (Gee was supposed to have sent it, but didn't), he almost went ballistic. Amazingly, Bobby Lewis knew both sides of the record and went over the arrangements with King. Even more amazing: Bob Crewe also knew the tunes and dashed out some quick charts for the band.

Then, they ended up sharing a dressing room with the Cadillacs, who used up a whole garment rack to hang their uniforms. The Cleftones' complete ensemble consisted of gray jackets, black pants, white shoes, and plaid ties. The height of sartorial splendor!


Well, actually some good did come out of it all. They learned that they couldn't rely on anyone else, so they started carrying their music to gigs. They learned that they were woefully underdressed, so they invested in some uniforms. And they learned that they couldn't just stand on the stage and sing (certainly not on the same show with the Cadillacs), so they contacted dancer Cholly Atkins about dance lessons. (Actually, they had been impressed with how the Royal Jokers comported themselves and had "borrowed" some of their routines.) Atkins started by working out the choreography for their follow-up hit, "Little Girl Of Mine."

Because of the trouble Bobby Lewis took for them, he started calling himself their "Show Business Daddy," a term they still use today to describe him. Lavern Baker, who yelled at them because they didn't even know how to bow in unison, became their "Show Business Mother."

In February, "You Baby You" entered the Pop charts (strangely, it never made the R&B charts) and rose to #78. Doesn't sound like much, but for the first outing of an R&B group, hitting the Pop charts at all was quite respectable.

Since the Cleftones were all still in school, their appearances were pretty much limited to weekend work (this may be why Gee paid for airfare). During the summers, they were able to join tours in order to get nationwide exposure. They loved playing Washington's Howard Theater and places in Detroit, but they approached the Royal, in Baltimore, with dread. The crowd there had a reputation of being a tougher audience than the Apollo, throwing bottles at any act they didn't like. If they had to appear in the Baltimore area, they preferred Carr's Beach.


In March, 1956, Gee released the second Cleftones record: "Little Girl Of Mine" (led by Herb, along with another frenetic Jimmy Wright tenor sax solo), backed with "You're Driving Me Mad" (a Herb and Berman duet lead, on which they sound a bit like Robert & Johnny).


Where did the "diddle-liddle-liddle-liddle-lit" come from in "Little Girl Of Mine"? According to Charles James: "In the early days of the Cleftones, we were not that well versed in hearing notes or harmonies. Therefore, because of the tin ears, we usually had to have something to cue us for the correct notes. Well, that fact paid off big for us because our early (first three) recordings were "cold" bring-ins and in order to get into "Little Girl of Mine," we had a step-one-note-at-a-time usage (diddle, lit, etc.) to make sure we knew where we were (with Warren's bass injected to keep the rhythm before doing the start of the song). It originally was not part of the song. George Goldner insisted that we leave the whole thing in there and it wound up to be the second biggest seller of all our records and George always reminded us it was because of that beginning. Moral?... sometimes what you are doing to try to make it work... makes it work!"


After "Little Girl Of Mine" was released, Joe Kolsky suggested to Herb that he pick up a copy of Cash Box magazine to see the treatment that the Cleftones had gotten. He had to ride into Manhattan to find a copy, but he was amazed to see a two-page spread advertising the record. Even more amazing, he read, in a little article about the group, that the Cleftones had been made a part of the upcoming Alan Freed Easter Show (something that no one had bothered to tell the guys). Herb started thinking, "Man, this is all about us!"

[Here's another interesting result of Herb reading Cash Box: A few months later, he found a little article on the Clovers, one of his favorite groups. Their current record was "Love, Love, Love," which was touted as being their first chart hit. Herb didn't understand. For years, he and his family had bought Clovers' records; records he knew were hits. This was their first? That's when he realized that there were separate charts for R&B and Pop ("Love, Love, Love" was the first Clovers record to make the Pop charts).]


Although "Little Girl Of Mine" was never reviewed, it was listed as a Pick Of The Week on April 14. That was the same time they played the State Theater in Hartford, Connecticut (the 14th and 15th), with Larry Dixon (WJKO-Springfield, Massachusetts), along with the Moonglows, the Teen Queens, Sugar & Spice, the Royaltones, Dean Barlow, the Willows, the Schoolboys, the Solitaires, Cindy & Lindy, and the Buddy Griffin Orchestra (featuring Claudia Swann).


"Little Girl Of Mine" did well enough to secure the Cleftones a spot on Alan Freed's 10-day "Easter Jubilee Of Stars" at the Brooklyn Paramount. (No, I won't make any more cynical remarks about the Freed-Levy-Kahl-Kolsky-Goldner connection.) Other Rama/Gee stars on the show were the Teenagers and the Valentines (still no cynical remarks). Also present were the Platters, the Rover Boys, the Willows, the Royaltones, the Jodimars, Ruth McFadden, Cindy & Lindy, and Dori Anne Grey.

Then, the Cleftones went into the Apollo Theater for the week beginning April 20, 1956 (advertised in Apollo's ad as the "Cliftones"). With them, were Illinois Jacquet, George Kirby, the Sensations, and Della Reese.


Actually, "Little Girl Of Mine" was such a smash hit (#8 R&B; #57 Pop), that all except Berman Patterson (who graduated Jamaica High in June) left school to concentrate on touring. Their parents saw the money from appearances coming in and accepted this (but all of them subsequently earned their high school diplomas). Now that they were free to travel, Gee got them a 1956 Studebaker station wagon, with their name proudly emblazoned on the sides. For about three years they had enough work to be full-time singers. [Some side notes: "Little Girl Of Mine" came out in a Spanish version - "Muchachita Mia" - which Herb has never heard. Little Eva's 1963 smash, "Let's Turkey Trot," was so closely based on the melody to "Little Girl Of Mine" that Herb was given partial writer credit.]


"Can't We Be Sweethearts" (led by Herb and Berman), coupled with "Neki-Hokey" (led by Berman), was their next Gee release (in June 1956). This coincided with a week at the Apollo Theater (starting June 8). They shared the stage with the Teenagers, the Valentines, the Pretenders, and Mabel King (all Rama/Gee artists). The headliner was Clyde McPhatter, with orchestration by Sil Austin.

"Can't We Be Sweethearts" was deliberately written to be a combination of the sounds of "You Baby You" and "Little Girl Of Mine." "Neki-Hokey," named after the Neki-Hokey Kids (characters in the Dick Tracey comic strip), was written by William Henry Miller (father of the Miller Sisters) and Billy Dawn Smith (former lead of the Billy Dawn Quartet/4 Dukes/Heralds).


"Can't We Be Sweethearts" was ranked "excellent" by the trades on June 23, 1956 (which seemed to validate the Cleftones quitting school). Other reviews that week were for the Teen Queens' "Billy Boy," Shirley & Lee's "Let The Good Times Roll," the Heartbeats' "Your Way," the Orioles' "Happy 'Till The Letter," the Empires' "Don't Touch My Gal," the Bop-Chords' "Castle In The Sky," the Kool Gents' "This Is The Night," the Robins' "Merry-Go-Rock," and the Rip-Chords' "Let's Do The Razzle Dazzle."

In July, the Cleftones became part of the "Top Record Stars Show Of 1956." Others on the show were Al Hibbler, Shirley & Lee, Chuck Berry, Carl Perkins, the Spaniels, the Teenagers, and Illinois Jacquet. On July 12, they played Carr's Beach, Maryland. On the 16th, with the addition of Little Richard, the show traveled to the Maple Leaf Gardens in Toronto. The 17th found them at the Canton Memorial Auditorium in Canton, Ohio, then on to the Syria Mosque in Pittsburgh (18th), and the Memorial Auditorium in Charleston, West Virginia (19th).

On September 14, 1956, they were back at the Apollo Theater, along with a couple of other George Goldner acts: the Teenagers, the Valentines, the Harptones, the Joytones, Mabel King, Bob Kornegay, and the Jimmy Wright Orchestra.


Because they'd been having hits with up-tempo songs, Goldner decided those were the sides that would be pushed. Says Charles, "Oh how we wished we could have focused on ballads. But once we made a hit with the up-tempo songs, the record company didn't want to hear or get behind anything else. We were fortunate though, to have made a few nice ballads."


"String Around My Heart" (led by Herb) was released in October 1956, with "Happy Memories" (led by Berman and misspelled "memoreies" on the label). It was reviewed on October 10 (both sides "excellent") along with the 5 Royales' "Mine Forevermore," the Heartbeats' "A Thousand Miles Away," the Wheels' "Loco," the Cadillacs' "The Girl I Love," Sax Kari & Quailtones' "Tears Of Love," and the Chips' "Rubber Biscuit."


In spite of the great reviews, Herb remembers that "the group viewed it as a major failure," since it failed to chart nationally. "String Around My Heart" marked the beginning of the association between the Cleftones and Leroy Kirkland (whom they knew from being in Alan Freed's orchestra). Up until now, they'd been singing for the band just to have them get an idea of what the song should sound like. Now, Kirkland wrote out formal charts for them. "After that, we had more structure," says Herb.

Sadly, sometime after "String Around My Heart," management decided that the "teenage" sound of Gee records was past its peak and had to change. Now, there were no longer any frenetic Jimmy Wright sax breaks in any of the Cleftones' tunes. He went on to (hopefully) bigger and better things, but the Cleftones missed him.


On November 23, the Cleftones began a week at the Apollo Theater as part of an Alan Freed show. The other acts on the bill were the Moonglows, the Harptones, the Pretenders, Eddie Cooley & the Dimples, the Angels (Gee), the Lanes, the Joytones, the Rhythm Jesters, and Sonny Knight.


"Why Do You Do Me Like You Do" (led by Herb) was coupled with "I Like Your Style Of Making Love" (Herb & Berman) for a January 1957 release. It hit the local charts and Herb thought, "We're on our way back. But it wasn't much of a hit." This was the real start of the Cleftones' sound changing.

Also, in late January, partners George Goldner and Joe Kolsky announced the formation of Roulette Records.


On February 1, it was back to the Apollo, this time with Chuck Berry, the Spaniels, Clay Tyson, and the Buddy Johnson Orchestra (featuring Ella Johnson). On the 2nd (just in time for Groundhog's Day!) "Why Do You Do Me Like You Do" was rated "excellent," along with the Turbans' "Valley Of Love," the Solitaires' "Walking Along," and the Penguins' "Will You Be Mine." After that, it was off to the Stanley Theater (Chester, Pennsylvania) for a February 10 show along with Little Richard, the Cadillacs, and Jerry Dorn.

Also in February there was another Alan Freed show. This one was at the New York Paramount, and featured the Teenagers, the Platters, the Cleftones, the Cadillacs, Ruth Brown, Nappy Brown, and an obscure local group called the Duponts (whose lead singer, in a "kid-sound" vein, would soon become "Little Anthony"). These shows were grueling, and one morning Teenagers' bass Sherman Garnes overslept and had to be replaced, for the first show, by Warren Corbin.

The end of an era occurred in late March when it was announced that George Goldner had sold his interests in Tico, Rama, Gee, and Roulette to Morris Levy (for the $250,000 needed to pay off his gambling debts). However, since he'd soon start End and Gone Records, we can't feel too sorry for him.

Soon after that, the Cleftones (along with manager Dave Rolnick) were called into Goldner's office. What they found was Goldner standing and someone they didn't know (who turned out to be Morris Levy) seated behind his desk. Morris gushed over how great the Cleftones were and told them that from now on they had a new manager, Johnny Roberts. Dave (who had no idea what he was dealing with) protested. He was taken outside and, when he came back about 15 minutes later, he thought the managerial switch was the best thing that could possibly happen for the Cleftones (and, of course, for his own health). While Roberts never did anything for them, at least from then on they always got paid at shows.


Here's why: In early April, the Cleftones traveled to Boston as part of an Alan Freed show. Some of the acts had performed when fights broke out, followed by a stabbing at a nearby subway station (this wasn't the famous Alan Freed Boston Riot incident, which was a year in the future). Since the Cleftones hadn't yet been on stage, the promoter refused to pay them. There they were, stranded in Boston. They placed a panicky call to Joe Kolsky, who told them to tell the promoter that they were "Moe's Guys" (a reference to Morris Levy). That's all it took to get not only their money, but an abject apology.

I'm not exactly sure of the date, but it looks like Teenage Party, an LP featuring sides by the Cleftones, Teenagers, Valentines, Wrens, Crows, and Harptones, was issued in early 1957, before the sell-off. Included were four numbers by the Cleftones: "Little Girl Of Mine," "Can't We Be Sweethearts," "You Baby You," and "You're Driving Me Mad."

In April, the Cleftones were part of Alan Freed's Easter show at the Brooklyn Paramount Theater. Other acts included the Pearls, the G-Clefs, the Solitaires, the Del Vikings, the Cellos, the Harptones, Bo Diddley, Bobby Marchan, the Rosebuds, the Rhythm Jesters, Charlie Gracie, Buddy Knox, and Jimmy Bowen.

The Cleftones joined a Hal Jackson show at the Apollo beginning May 10, 1957. They shared the stage with the Teenchords, Clarence Henry, the Love Notes, the Pearls, the Cellos, and Chubby Newsome.

"See You Next Year" (Herb & Berman)/"Ten Pairs Of Shoes" (Herb) were released in June 1957. The disc was reviewed on July 1 (both sides "good"), along with the Heartbeats' "Everybody's Somebody's Fool," Chuck Berry's "Oh Baby Doll," the Cellos' "The Juicy Crocodile," the Flamingos' "The Ladder Of Love," the G-Clefs' "Zing Zang Zoo," and Charlie White's "Little Mama, Don't Leave Me."

Herb says of "See You Next Year": "It's one of the most baffling songs we ever recorded. I thought it was going to be a hit, but chronologically the song never made sense to me." The lyrics should have indicated what was going through the singer's mind over the summer, when kids are parted, not the winter.


In August 1957, Gee released "Hey Babe," backed with "What Did I Do That Was Wrong" (led by Berman, with Warren Corbin doing the recitation). This coincided with another week at the Apollo Theater (beginning August 23). The other acts were the Dells, the Paragons, the Cadillacs, Jo Ann Campbell, the G-Clefs, Johnnie & Joe, the Shells, Tommy Brown, and Pretty Boy (Don Covay).

"Hey Babe" was reviewed on September 9 (both sides "excellent"). Other reviews that week went to Little Richard's "Keep A-Knockin'," the Del Vikings' "When I Come Home," Ray Charles' "Swanee River Rock," the Mello-Tones' "Ca-Sandra," the Montereys' "Dearest One," Jackie Wilson's "Reet Petite," Sam Cooke's "You Send Me," and the Travelers' "Lenora."


The "Hey Babe" session was produced by Roulette's Hugo and Luigi and provoked a mixed reaction in the group. "They made a black group sound like a white group trying to sound like a black group," says Herb. Herb did like the harmony that the group achieved at the very end of the song, but that got lost in the mixing, as the volume was lowered.

A while back, George Goldner had planned an album called Pajama Party (as a follow-up to Teenage Party), scheduled to be released as Gee GLP-703. Instead, it was issued on Roulette, in October 1957, and contained three songs by the Cleftones: "See You Next Year," "String Around My Heart," and the previously-unreleased "Since We Fell In Love" (led by Herb).


While the Cleftones had done their share of touring, it had mostly been up North. In late 1957, they were booked on a Southern tour and trouble began. At a certain point in the tour, the black acts were told that they had to move to the back of the tour bus. That's all Buzzy McClane had to hear. He had an "outburst," and everyone had to work to calm him down. (He was really incensed because it was the same tour bus that had originated in the North.) Once they returned from the tour, Buzzy quit.

The guys continued on with four singers for a while, but no one thought their sound was the same. There was just too big a hole in it. But by now, the Cleftones were in a decline and no longer treated singing as a full-time job. Herb, for example, got a job installing carpets.


In January 1958, "Lover Boy" (Herb) and "Beginners At Love" (Berman) were issued. This should have been a strong release for the Cleftones. After struggling through a couple of releases written by others, Herb wrote "Lover Boy" in what he says was their "natural style"; also, Herb considers "Beginners At Love" to be Berman's best lead. The disc was reviewed (both "good") on January 27, along with the Heartbeats' "After New Year's Eve," Frankie Lymon's "Thumb Thumb," and Jimmy McCracklin's "The Walk." On March 10, "Lover Boy" was a Tip in Detroit, but nothing much else happened with it.

"She's So Fine" (Herb) and "Trudy" (Berman) were paired for a July 1958 release on Roulette (since Gee was pretty dormant at this point). They were reviewed on August 11 (both "good"), along with Chuck Berry's "Carol," the Spaniels' "Stormy Weather," and the Lockettes' "Heaven On Wheels." However, Herb (who wrote "She's So Fine") wasn't pleased with it. "It was too formulaic. I couldn't think of anything creative to do with it. We tried to recapture some of 'Little Girl Of Mine,' but it was too contrived."

On August 30, 1958, The San Bernardino County Sun ran an article entitled "Musical 'Believe It Or Not'" that contained this interesting paragraph: "The first rhythm and song [sic] to achieve the number one spot in the popular field was 'Gee' by the Cleftones on Rama (about 1951)." I'm not even sure what kind of a comment to make.

The Cleftones then became part of Alan Freed's Labor Day show at the Brooklyn Fox, which ran from August 29 to September 7, 1958. Other acts on the bill were Bill Haley & the Comets, the Everly Brothers, Chuck Berry, Frankie Avalon, the Elegants, Larry Williams, Jimmy Clanton, the Kalin Twins, the Poni Tails, Bobby Freeman, the Danleers, Jack Scott, Duane Eddy, Teddy Randazzo, the Royal Teens, Ed Townsend, Jo Ann Campbell, Gino & Gina, Bobby Hamilton, the Olympics, and Andy Wilson. Not exactly an R&B spectacular!

It took an entire year for the next Cleftones record to appear. "Cuzin Casanova" was paired with "Mish Mash Baby" in June 1959. The latter song was rated "good" on June 15, along with Ray Charles' "What'd I Say," Little Richard's "Shake A Hand," and the Midnighters' "Rain Down Tears." "Cuzin Casanova" was supposed to be a "sort of play on the Coasters sound. We thought we had a shot at it being a hit." However, while the Cleftones (along with Jimmy Wright) had been at the forefront of the Rock 'n Roll explosion, now, according to Herb: "We were behind the curve. We didn't sound fresh enough." "Mish Mash Baby," on the other hand, was "a song I hate. It was worse than 'Neki-Hokey.' We didn't want to do it at all. But they didn't know what to do with us. We weren't mature enough songwriters."

In October 1959, Roulette Records announced that it was reactivating the Gee label, since there was still a demand for some of the old catalog items.


In late 1959, with nothing much happening with the group and their sound changing, Berman Patterson quit to join the Department Of Corrections. Gene Pearson had, on several occasions, expressed an interest in joining the Cleftones (remember that he and Herb had lived in the same building), and that was reiterated when he, as a Marine, attended a Cleftones show. Now he'd been discharged and he showed up at a couple of rehearsals. The guys had also been kicking around adding a girl to the group, since the female sound was big at the time. Gene said he knew one who'd fit perfectly. At this point, Gene was asked to join and he then brought in Georgianna "Pat" Spann. Therefore, by 1960, the Cleftones were Herb Cox, Charles James, Warren Corbin, Gene Pearson, and Pat Spann.

In September 1960, Roulette released "She's Gone," backed with "Shadows In The Very Last Row" (both led by Berman). Herb thinks that "She's Gone" is "a good song; not a great song."

By now, Roulette's management felt that the Cleftones were "out of juice" (as Herb puts it). The company brought in Henry Glover as a new A&R man. The good thing about Glover was that he had been a musician and really knew what he was doing. (Goldner had a feel for the music, but wasn't a musician.) "He gave us more freedom and let us develop," says Herb.

By that time, "we had talked about the need to change; maybe stop writing our own songs." Berman Patterson was gone and the group's dynamic was different. "I don't think that the addition of Gene Pearson and Pat Spann can be minimized," says Herb. "I wasn't happy with the Hugo & Luigi and Otis Blackwell [Roulette] sessions. They didn't like what I was writing. The key was Joe Kolsky." It was Kolsky who suggested that they switch to more mature material (that is, "standards"). His feeling was that singers could be bad, musicians could be bad, arrangements could be bad, but there was no excuse to ever use bad material. Since there were already so many great standards, he advised the Cleftones to take them and make them their own.

Another plus was that Charles James was getting more and more proficient on the guitar. That meant that they could now practice arrangements with music. They came up with arrangements (including one for "Heart And Soul"), which Glover proceeded to change around and fix up. He would tell them "Get it together and then bring it to me." When they had an arrangement they liked, they'd descend on Glover's house (in St. Albans, near Jamaica) and kick it around with him.

However, as free as their practice sessions with Glover were, when they showed up at the studio, things turned formal. Which is why, says Herb, "I think the song ['Heart And Soul'] lost something. I thought we had a 9.5 when we went into the studio. When we came out, I think it was a 9."


Glover predicted that the song would do well and he also thought that they should get better management. He knew George Treadwell, manager of the Drifters and he hooked the Cleftones up with him. (Of course, Morris Levy was unhappy with this, but, according to Herb, he probably didn't think they were worth the trouble at the time, so didn't really do anything about it. Also, Levy seemed to genuinely like them.) Treadwell immediately tried to switch them over to Atlantic, but nothing ever came of that.


After having three records on Roulette, the Cleftones were moved back to Gee in April 1961, when "Heart And Soul" (Herb) and "How Do You Feel" (Herb and Pat) were released.

"Heart And Soul" started taking off (it would eventually peak at #10 R&B and #18 Pop). That's why, in May, the company decided to release "Vacation In The Mountains" with only Herb's name on it. Their reasoning was that "Vacation" was a summer song, so it didn't pay to hold it back. The flip, "Leave My Woman Alone," was also led by Herb and also had the full group. (These came out on a reactivated Rama label, so as not to compete with "Heart And Soul" on Gee.) While the logic may have made sense to management, Herb feels that the others in the group didn't like that only his name appeared on the label and, in truth, there were efforts on the part of the company to break Herb out as a soloist.

Now, with a hit record on their hands, the Cleftones gave up their jobs and went back to full-time singing. However, during the next few years, Pat Spann was in and out of the group, since she had children to take care of (although she was on all their sessions up until 1964).


June 1961 saw the first Cleftones LP, Heart And Soul. It contained three of their older hits, along with some more modern tunes and a few things that never made it to singles at all. On June 14th, the Cleftones sang "Heart And Soul" on American Bandstand.


"For Sentimental Reasons"/"Deed I Do," both led by Herb, were released in July 1961. (In fact, from here on, all the songs on every Cleftones single would be led by Herb.) "For Sentimental Reasons" climbed to #60 on the Pop charts. This standard (written in 1945 by Pat Best of the Brown Dots) was something they wanted to do because both Charlie and Herb loved Sam Cooke's version. Also, it didn't hurt that Gene Pearson had done it with his Rivileers. This was "an easy song for us to adapt the way we wanted it," says Herb. "It felt right to us." As far as "Deed I Do," Herb said it was one of the two songs he was most comfortable with ("Lover Come Back To Me" was the other).

On July 28, they began another week at the Apollo Theater, this time as part of an Alan Fredericks Old Goldies show. The other acts were the Teenagers, the Cadillacs, the Bobbettes, the Solitaires, the Dubs, the Charts, Johnnie & Joe, and Sil Austin's Orchestra.

In September, the Cleftones became part of the Fall Edition of the "Biggest Show Of Stars For '61", along with Brook Benton, the Platters, Del Shannon, Dee Clark, the Drifters, U.S. Bonds, Gene McDaniels, the Jarmels, Curtis Lee, Phil Upchurch, and the Paul Williams Orchestra. Shows included the Syria Mosque in Pittsburgh (September 26) and the Municipal Auditorium in San Antonio (October 4).


In October 1961, Gee released a reworking of the Penguins' "Earth Angel," backed up with the old standard "Blues In The Night." "I thought we did a good job [on 'Earth Angel'], but I also thought it was sacrilegious to do it that way. It seemed a little contrived." Herb was happier with "Blues In The Night," a song his mother always sang.


The Cleftones' last week at the Apollo Theater began on October 21. The other acts were Jerry Butler, the Miller Sisters, Maxine Brown, Bobby Lewis, the Blue Notes, and Doc Bagby's Orchestra. On Thanksgiving Day, they appeared at the Municipal Auditorium in Kansas City, Missouri, as part of a show featuring Roy Hamilton, the Jarmels, Baby Washington, and the Drifters (who were pretty far down in the billing).

In December, 1961, Gee released the second Cleftones LP, For Sentimental Reasons. This had a lot of their later material, along with some formerly-unreleased tunes.

Gee issued "Again," backed with "Do You" in March 1962. For some reason that Herb can't remember, they knew that Warren Corbin wasn't going to make that session. A few phone calls netted Teenagers' bass Sherman Garnes to help them out. Herb remembers "Again" as "one of our worst vocal efforts as a group. It became just a formula. Just taking standards and turning them uptempo was forced."


By 1962, their manager, George Treadwell, was getting exasperated with his other group, the Drifters again. True, they made him lots of money, but they were a pain to work with (having constantly changing personnel). He tried to interest the Cleftones (who had a clean image) in becoming the new Drifters, and worked on them one by one. The only one who showed any interest was Gene Pearson, and he finally left for the Drifters sometime in the summer of 1962. After that, Treadwell paid little attention to the Cleftones.

Gene was replaced by first tenor Earl "Emulsified" Brown, whom they knew from their Queens neighborhood. Earl is on their last three 60s singles.

"Lover Come Back To Me," coupled with "There She Goes" was released in October 1962. "Lover Come Back To Me" became their last national hit, staggering up to #95 on the Pop charts. After this, the work started dropping off again and Herb found a job in a dry cleaning plant, which he ended up managing. "Lover Come Back To Me" is an odd song. It has a very prominent harmonica and a group you have to strain to hear. Herb feels this was another attempt to break him off from the Cleftones.

"How Deep Is The Ocean" and "Some Kinda Blue" were issued in January 1963. Herb wrote "Some Kinda Blue" with Little Anthony in mind. But by this time, Gee had pretty much given up on the Cleftones. Herb says, "There wasn't much production brought to it other than what we brought ourselves."

"He's Forgotten You" and "Right From The Git Go" were released on Roulette's Ware subsidiary in December 1964. Ware was run by Henry Glover (whose son was named Ware). The group was still Herb, Charles, Warren, Earl, and Pat. As far as "He's Forgotten You," Herb thinks it's "a good song." He wanted a chance to do "a real ballad," since he was mostly known for his uptempo work. And that was it. Their last commercial recording for 25 years. Soon after this, Roulette released them from their contract. Pressured to make a living for his family, Warren Corbin had already dropped out of the group.

In 1964, DJ Porky Chedwick decided that he loved the Cleftones' 6-year-old "Lover Boy." He played it and pushed it, until it became #1 in Pittsburgh. Herb figures that the group got about a year and a half's work out of that.

After leaving Roulette, Herb, Charles, Pat, and Earl made a few demos to try to attract another record deal. However, nothing ever came of it. Because of the impact of the British Invasion at the time, most singers that could be perceived as "oldies acts" weren't doing well. Now, in the mid-60s, "We tried to make ourselves sound more modern. Our best bet would have been to go to Motown." But it just never materialized. Herb remembers that around 1958, Berry Gordy approached them when they were playing the Howard Theater and tried to interest them in material he'd written. The problem was, "we were too busy chasing girls."

In 1966 or so, the guy who'd owned the dry cleaning plant that Herb managed had died. Looking for something more substantial, Herb went off to study computer programming. This ultimately led to a 20-year career with Manufacturer's Hanover Bank, from which he retired as a Vice President.

Finally, the group settled into inactivity, with only sporadic appearances. Earl Brown drifted away around 1967.

Since Herb was working in data processing at the bank, he met an IBM support engineer named Al Ward. Al knew of the Cleftones and could sing tenor besides. What's more, Charles, working at IBM, also knew Al. He was brought into the group and made several appearances with them.

To add to their troubles, Pat Spann had two young children and found it increasingly difficult to make rehearsals and appearances. She, too decided to leave.

Around 1968, Gene Pearson (who had quit the Drifters in mid-1966) returned to the Cleftones. Although manager George Treadwell had lured him into the Drifters in the first place, he was very unhappy with management. He felt that the Drifters' appearances were beneath a group still turning out hit records. So now, for a while, they were Herb Cox, Charles James, Gene Pearson, and Al Ward. Every once in a while, Warren Corbin would do a show with them too.

The Cleftones did an oldies show at the Apollo in 1969. This group had Herb Cox, Charlie James, Warren Corbin, and Gene Pearson. Berman Patterson occasionally came back too.

Also in the late 60s, Herb ran into his old friend Richard Barrett, former lead of the Valentines. Herb complained that he hadn't been getting writer's royalties for all the Cleftones songs. Barrett was adamant: go see Morris Levy. Well, Herb did. Levy was in a good mood (especially because there were some people in his office to whom he could show off his good friend, the lead of the Cleftones). Herb left with a check for $300. From then on (until Levy got tired of the game), Herb would return every three months and, as long as Levy had people in his office, Herb would get a check. What a business!

(Herb wrote, or co-wrote, most of the Cleftones tunes [those marked * were co-written with Charles James; those with ** were written with both Charles James and Gene Pearson]: "*Beginners At Love," "Can't We Be Sweethearts," "Cuzin Casanova," "*He's Forgotten You," "**How Do You Feel," "Little Girl Of Mine," "*Lover Boy," "*My Babe, She's A Rollin' Stone," "She's Gone," "*She's So Fine," "String Around My Heart," "**Time Is Running Out On Our Love," "Trudy," "**Vacation In The Mountains," "What Did I Do That Was Wrong," "**You And I Can Climb," and "You're Driving Me Mad." Berman Patterson wrote "Happy Memories" and "Why Do You Do Me Like You Do.")


In April 1970, the Cleftones (Herb, Charles, Gene, Berman, and Warren) were a part of Rock Magazine's "Original Rock And Roll Show" at the New York Academy Of Music (on 14th Street in Manhattan). Had you been there, you would have seen Alan Fredericks and Jocko announcing Sonny Til & the Orioles, the Dubs, the Skyliners, the Chantels, the Monotones, the Del Vikings, the Bobbettes, Don & Juan, Danny & the Juniors, the Fiestas, the Harptones, the Passions, and the Mystics. Musical supervision was by Leroy Kirkland. While Warren only did these shows with them, Herb, Charles, Gene, and Berman continued on as the Cleftones, also doing some Richard Nader revival shows.

Gene Pearson lasted until the mid-70s, but then, with the oldies revivals really heating up, re-formed his Rivileers group and started promoting shows. To replace him, around 1975, Herb's cousin, second tenor Tony Gaines, was brought into the Cleftones. He had been with a Platters group that had toured the Middle East. Originally, it was Herb, Charles, Berman, and Tony, but Berman finally dropped out and the Cleftones became a trio, appearing that way for at least ten years.

One way to augment their sound was by adding a six-piece band. Called the "Cleftones Dynamic Backup Band," it was originally under the direction of Abdul Samad, who had been the guitarist/arranger for the Drifters from 1959 to 1967.


The oldies revivals in the 70s may have been fun for you, the audience, but for the performers it was much of the same old crud. After a show one New Year's Eve, the promoter tried to pay the Cleftones with counterfeit money!


The last Cleftones record to date was "My Angel Lover"/"You Lost The Game Of Love," released on Classic Artists in November 1990. By this time, Herb, Charles, and Tony had added baritone/bass Nick Saunders. However, there were problems with the record. They were approached by Bruce Patch and Dave Antrell to do the session with songs and arrangements that Antrell had put together. Herb signed a contract and they got money up front. But at the last minute, Charles decided that the deal didn't feel right to him and he didn't want to go through with it. They argued it back and forth, but Charles wouldn't give in. The day of the session came and Charles wasn't there. Herb ended up adding Charles' part in the mix. So what you hear on this is three singers and four voices.

While Charles didn't quit the group over this, some bad feeling developed. It wasn't any help that, as with many other groups, promoters and DJs started adding the lead singer's name to the group. Now, they were being referred to as "Herbie Cox and the Cleftones."

Charles finally quit around 1993, leaving a trio once again. This continued for another three years, until Tony Gaines passed away. To keep the Cleftones going, Herb recruited two second tenors, Kenny Whiteside and Mac Todd.


In 2002, the Cleftones issued a CD called The Cleftones: Live Today on the MM&E label [Marquee Music & Entertainment]. Mostly recorded on April 22, 2002 at the New Yorker restaurant in Rockville Center, New York, it features a mixture of old Cleftones songs mixed in with tunes from the Clovers, the Heartbeats, the Solitaires, the Platters, Jackie Wilson, and Sam Cooke. All the sides (see discography) were done by Herb Cox, Nick Saunders, Kenny Whiteside, and Mac Todd, with the exception of "When I Found You," an older side which features Herb, Charles James, Nick Saunders, and Tony Gaines.


In 2007, Herb's Cleftones are still out there (and busy!). For about ten years, the group was a quartet, consisting of Herb Cox, Kenny Whiteside, Mac Todd, and Nick Saunders. However, a couple of years ago, they decided that they really needed a fifth voice to emulate the sound of the classic Cleftones. Remember back in 1954 when the pre-Cleftones had included the Jeter brothers? Well, when they practiced at the Jeter house, there was another, younger, brother who sat on the steps and listened. Just to bring things full circle, Kevin Jeter, that same little kid, joined them as a second tenor in 2004.

Time has been good to the Cleftones. As this is being written (in January 2007), only Warren Corbin of the five originals has passed away (in the late 70s). Gene Pearson and Tony Gaines are also deceased (in 2000 and 1996, respectively). The whereabouts of Earl Brown are unknown.

Herb Cox, the voice most associated with the Cleftones developed Alzheimer's and passed away on December 7, 2019.

The Cleftones made fun music. They were part of an era when R&R was young and fresh and exciting. It's no wonder I've been a fan for 50 years.


NOTE: There's a record called "True Little One" by Herbie Cox and the Kings Of Rhythm (Castle 101) from about 1955. This is a different singer with the same name.


Ads courtesy of Galen Gart's First Pressings series. Discography courtesy of Ferdie Gonzalez.



THE CLEFTONES
GEE
1000 You Baby You (HC&BP)/I Was Dreaming (BP) - 11/55
1011 Little Girl Of Mine (HC)/You're Driving Me Mad (HC&BP) - 3/56
1016 Can't We Be Sweethearts? (HC&BP)/Neki-Hokey (BP) - 6/56
1025 String Around My Heart (HC)/Happy Memories (BP) - 10/56
1031 Why Do You Do Me Like You Do (HC)/I Like Your Style Of Making Love (HC&BP) - 1/57
GLP-702 Teenage Party - early 57
Little Girl Of Mine (HC), Can't We Be Sweethearts (HC&BP), You Baby You (HC&BP), You're Driving Me Mad (HC&BP)
1038 See You Next Year (HC&BP)/Ten Pairs Of Shoes (HC) - 6/57
1041 Hey Babe (ALL)/What Did I Do That Was Wrong (BP&WC) - 8/57

ROULETTE
R-25021 Pajama Party - 10/57
See You Next Year (HC&BP), Since We Fell In Love (HC), String Around My Heart (HC)

GEE
1048 Lover Boy (HC)/Beginners At Love (BP) - 1/58

ROULETTE
4094 She's So Fine (HC)/Trudy (BP) - 7/58
4161 Cuzin Casanova (ALL)/Mish Mash Baby (HC) - 6/59
4302 She's Gone (BP)/Shadows In The Very Last Row (BP) - 9/60

GEE
1064 Heart And Soul (HC)/How Do You Feel (HC&PS) - 4/61

RAMA (only credits Herb Cox; full group is present)
233 Vacation In The Mountains (HC)/Leave My Woman Alone (HC) - 5/61

GEE
GLP-705 Heart And Soul - 6/61
Heart And Soul (HC), How Do You Feel (HC&PS), 100 Pounds Of Clay (WC),
Please Say You Want Me (PS), Can't We Be Sweethearts (HC&BP), Time Is Running Out On Our Love (GP),
Little Girl Of Mine (HC), Heavenly Father (PS), Glory Of Love (HC), You And I Can Climb (PS),
You, Baby, You (HC&BP), String Around My Heart (HC)
1067 For Sentimental Reasons (HC)/Deed I Do (HC) - 7/61
1074 Blues In The Night (HC)/Earth Angel (HC) - 10/61
GLP-707 For Sentimental Reasons - 12/61
For Sentimental Reasons (HC), Blues In The Night (HC), Red Sails In The Sunset (HC), She's Gone (BP),
Vacation In The Mountains (HC), My Babe, She's A Rollin' Stone (HC), Earth Angel (HC), Deed I Do (HC),
Shadows In The Very Last Row (BP), What Did I Do That Was Wrong (BP&WC), Hey Babe (ALL),
Leave My Woman Alone (HC)
1077 Again (HC)/Do You (HC) - 3/62
1079 Lover Come Back To Me (HC)/There She Goes (HC) - 10/62
1080 How Deep Is The Ocean (HC)/Some Kinda Blue (HC) - 1/63

WARE (a Roulette subsidiary)
6001 He's Forgotten You (HC)/Right From The Git Go (HC) - 12/64

UNRELEASED GEE/ROULETTE
Honey Bun (HC) - recorded 10/57
After The Dance (?) - recorded 58 or 59
Cool It Fool (HC/WC) - recorded 4/3/59
Just Like You And Me (HC) - recorded 60
There She Goes (HC) - recorded 62
Blue Skies (HC) - recorded 62
Sweet & Lovely (HC) - recorded 62
Slippin? & Slidin (HC) - recorded 62

CLASSIC ARTISTS (Herb Cox & Cleftones)
121 My Angel Lover (HC)/You Lost The Game Of Love (HC) - 11/90

MM&E [Marquee Music & Entertainment]
---- The Cleftones: Live Today - 2002 (the CD doesn't seem to have a record number)
Why Do You Do Me Like You Do, Heart And Soul, I Love You For Sentimental Reasons, He Don't Love You Like I Do,
Wonderful World, Blue Velvet, I May Be Wrong, You Baby You, Thousand Miles Away, The Angels Sang,
Smoke Gets In Your Eyes, Can't We Be Sweethearts, That's Why I Love You So, I'll Be Satisfied, Little Girl Of Mine,
When I Found You


LEADS:
HC = Herb Cox; BP = Berman Patterson; HC&BP = Herb & Berman duet lead;
PS = Pat Spann; WC = Warren Corbin; GP = Gene Pearson




Unca Marvy's Home Page
More Articles