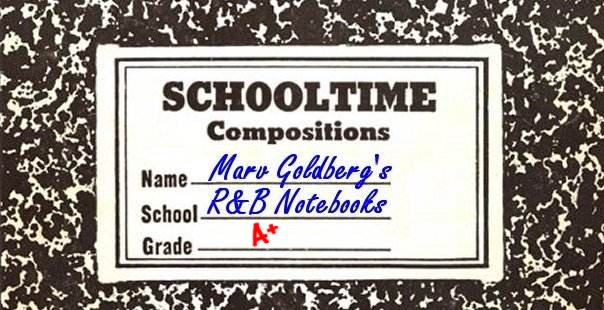 The El Dorados

By Marv Goldberg

Interview with Pirkle Lee Moses, Jr.

© 2000, 2009 by Marv Goldberg

The El Dorados did it with one song - "At My Front Door". What did they do? Something most R&B groups never achieve: they produced a record that was a hit in its day and has become a classic, known to most followers of the "oldies" scene.

The El Dorados got together in late 1952, when Pirkle Lee Moses, Jr. (who was currently in the Air Force) began spending some of his spare time harmonizing with some students in the halls of Englewood High School (in Chicago's South Side). With Moses in the lead, the others were: Louis Bradley (tenor), Jewel Jones (second tenor and baritone), James Maddox (baritone and bass) and Robert Glasper (bass). The result was a group that called itself the Five Stars.

Since they sang in the halls of the school, it wasn't long before they were heard by John Moore, who was the school's custodian. Moore decided that they were better than the other "hall groups," and became their manager.

Within a year Robert Glasper had left, and not one, but two new members were added: Arthur Basset (tenor) and Richard Nickens (baritone and bass). Since there were now six of them, the "Five Stars" didn't quite fit any more. However, to save the trouble of thinking up a new name, they simply became "Pirkle Lee and the 5 Stars."


When Pirkle Lee got out of the Air Force in 1954, they changed their name again. One possibility was "the Cardinals," (although that name was actively in use by Atlantic's wonderful group). However they selected a tribute to the new Cadillac El Dorado.

Although they practiced the songs of the Orioles, Dominoes, Clovers, Mills Brothers, and Ink Spots, they worked hard to develop their own style, often changing arrangements to fit their own voices.


Then it was time to think about recording. Chicago disc jockey Vivian Carter (who hosted the "Living With Vivian" show over WWCA), decided she wanted more groups on her Vee-Jay label, which she owned with partner and husband Jimmy Bracken. Another partner was Vivian's brother, Calvin Carter, the label's A&R man, who was in charge of the recording sessions. Ewart Abner (originally of Chance Records) was also involved, mostly in the business end. Finally, in the shadows was Art Sheridan, owner of Chance Records, a secret (and mostly silent) partner. She rented a local skating rink and invited groups to challenge the Spaniels, her star attraction. The El Dorados entered and walked away with a contract.


On June 30, 1954, the El Dorados held their first Vee-Jay session, recording "My Loving Baby" (led by Pirkle Lee Moses) and "Baby I Need You So" (fronted by Arthur Basset), two tunes which were paired for a September release. They were reviewed on September 11 (with "Baby I Need You So" receiving an "excellent" rating, while "My Loving Baby" was ranked "good"). Other reviews that week went to the Chimes' "Love Me, Love Me, Love Me," the Dodgers' "Let's Make A Whole Lot Of Love," the Capris' "God Only Knows," and the Medallions' future double-sided classic: "Buick 59"/"The Letter."


At almost the same time (September 8), the El Dorados were back in the studio, churning out "One More Chance" and "Little Miss Love" (both led by Pirkle Lee). Since the Midnighters' "Annie Had A Baby" was such a smash, Vee-Jay decided to get in on the action and threw together an answer record, "Annie's Answer," sung by Hazel McCollum (backed by the El Dorados) at the same session.


Vee-Jay picked the El Dorados to be on the record and asked them to find a girl who could sing "Annie's Answer" with them. The guys auditioned all of Vee-Jay's female singers and finally picked Hazel McCollum (wife of blues singer Robert Nighthawk - his real name was Robert McCollum). For some reason, although it took Vee-Jay two months to release the song, the El Dorados weren't invited to record something for the flip. Instead it was paired with an instrumental by Al Smith's Combo: "Living With Vivian" (a reference to the title of Vivian Carter's radio show). While Hazel would record several other songs for Vee-Jay, none were ever released.

After this session, Arthur Basset left the group, in order to complete his education. Probably feeling that a sextet was somewhat unwieldy, the guys didn't replace him. From then on, most leads would be by Pirkle Lee Moses (except for "What's Buggin' You Baby," fronted by Louis Bradley).

"Annie's Answer" was released in November, and that same month the El Dorados appeared (with the 5 Echoes and Eddie Boyd) at McKie's Fifth Avenue Ballroom (owned by DJ McKie Fitzhugh).

On December 3, the El Dorados appeared at the Ellis Auditorium in Memphis. The occasion was the "Sixth Annual Goodwill Revue," sponsored by station WDIA to raise money for the education of crippled Negro children. In this case, they took in $5000. Helping out were the 5 C's, Eddie Chamblee, Eddie Boyd, Big John Greer, Clarence Brown, and a host of gospel acts.

The very next day saw "Annie's Answer" reviewed ("good"), along with the Crickets' "Be Faithful," the Deep River Boys' "Sleepy Little Cowboy," and the Cashmeres' "My Sentimental Heart."


Vee-Jay waited until February 1955 to issue "One More Chance," backed with "Little Miss Love." They were reviewed on April 2, with "Chance" getting a "good" rating, and "Love" receiving a "fair." Other reviews were for Ella Johnson's "Alright, Okay, You Win," the Orioles' "That's When The Good Lord Will Smile," the 5 Wings' "Teardrops Are Falling," the Robins' "I Love Paris," the Casanovas' "That's All," the Dudads' "I Heard You Call Me Dear," and the Tenderfoots' "Watussi, Wussi, Woo."

Also in April (the 24th), the guys had their next session, recording "I Began To Realize" and a little ditty called "At My Front Door."

June 8, 1955 saw another session, at which they laid down "What's Buggin' You Baby" (led by Louis Bradley) and "Now That You've Gone." "What's Buggin' You Baby" had a Navy flavor mixed with jive talk ("Why don't you raise a storm/And get your brew in a stew"). Not one of their favorites, the El Dorados rarely performed it, even though it was released as the flip of what was to be their monster hit, "At My Front Door," later in June.

On July 2 and 3, the El Dorados were part of an Al Benson show at Chicago's Trianon Ballroom. Others on the stage were Floyd Dixon, L.C. McKinney, Jo-Jo Adams, the Orchids, the Diablos, Eddie "Cleanhead" Vinson, and the Red Holloway Orchestra.


Considering the impact that "At My Front Door" was to have, it wasn't sent out for review (a fate of many of the El Dorados' records). However, on August 27, it was listed as a Tip in St. Louis. September 24 found it a Best Buy, showing good sales in St. Louis, Chicago, Cleveland, Baltimore, Cincinnati, Pittsburgh, Atlanta, Nashville, Detroit, and Boston. By the time "At My Front Door" had finished its 18-week run on the national R&B charts, it had made it all the way to #1. Better than that, it crossed over to the Pop charts, lasting for 15 weeks and rising to #17 (not bad for 1955). The ultimate accolade was that it was chosen for Pat Boone to cover (he had a foolish-sounding #7 Pop hit with it). Strangely, with the #1 R&B record in the country, the El Dorados started experimenting with modern harmony, which didn't endear them to Vee-Jay (probably because the company had allowed the Rhythm Aces to unsuccessfully record that way).

On September 23, the El Dorados began a week at the Howard Theater in D.C., along with Al Hibbler, Lavern Baker, Red Prysock, and the Sweethearts.

October 7, 1955 found them at the Apollo Theater, along with Al Hibbler, Lavern Baker, Red Prysock, and the Sweethearts.

It was back to the studio on October 21, at which time they waxed "I'll Be Forever Loving You" and the first version of "She Don't Run Around." "I'll Be Forever Loving You" had been written by Leon Arnold, of the Rip-Chords, who had, in fact, recorded it for Vee-Jay. However, the company wasn't happy with the results and gave the song to the El Dorados.


"I'll Be Forever Loving You" was released in November 1955. (This record holds a special place in my heart as the first "oldie" I ever purchased. Can you imagine spending 75¢ on an old record when Woolworth was selling new ones for 66¢? I sneaked it into my house so that my parents wouldn't find out what a spendthrift their son was turning out to be.) The flip was "I Began To Realize."

Both sides received a "good" rating on December 3, 1955. Other reviews that week went to Ruth Brown's "Ol' Man River" (from a May 1954 session at which she'd been backed up by the Drifters), Joe Turner's "The Chicken And The Hawk," Ann Cole's "Are You Satisfied," the Sounds' "So Unnecessary," and the Pyramids' "Someday."

In December, the El Dorados appeared with the Drifters at the Magnolia Ballroom in Atlanta. This was a "battle of the quartets," in which the Drifters were judged the winners.

On January 7, 1956, "I Began To Realize" was rated a Best Buy, doing well in Nashville, St. Louis, Chicago, Detroit, Cleveland, Buffalo, New York City, and Philadelphia. But it was "I'll Be Forever Loving You" that became the El Dorados second (and last) national R&B chart hit. It made it to #8, but only rode the charts for a scant two weeks.

In February, the El Dorados began six days of one-nighters, in New Jersey, with Gloria Mann, Sam Taylor, the Heartbeats, and MC Ramon "I Am The" Bruce. They appeared at the Capitol (Passaic), the Embassy (Orange), the Ritz (Elizabeth), the Regent (Paterson), the Dewitt (Bayonne), and the Fabian (Hoboken). Then it was back to the studios, on the 10th, to record "It's No Wonder" (led by Richard Nickens), "Love Of My Own," "Rock 'N Roll's For Me," and the second version of "She Don't Run Around."

Right after this, they were off to the Trianon Ballroom (Chicago) for a week, appearing with Jimmy Reed, Joe Buckner, and the Spaniels. This show was then sent on the road as the "Vee-Jay Cavalcade of Rock 'N' Roll." It hit Milwaukee, Dallas, Tucson, Phoenix, Los Angeles, and Seattle, among other venues (eight weeks all told). While they were in L.A., they appeared on Zeke Manners' "Rhythm & Happies" TV show over KCOP.

Around this time, Richard Nickens left the group, which now shrank down to a quartet. There were rumors over the years that Robert Bitts was on subsequent recordings, but if so, he kept a very low profile: Pirkle Lee never heard of him.


In March 1956, Vee-Jay issued the El Dorados' sixth record: "Now That You've Gone"/"Rock 'N' Roll's For Me." It took a while, but "I'll Be Forever Loving You" was finally rated a Tip in Chicago on March 3. Other reviews that week were for James Brown's "Please, Please, Please," the Spaniels' "False Love," the Heartbeats' "Darling How Long," the Dells' "Dreams Of Contentment," the Avalons' "Chains Around My Heart," the Cookies' "In Paradise," Bobby Mitchell's "Try Rock And Roll," the Daps' "When You're Alone," the Charms' "Heart Of A Rose," the Champions' "It's Love, It's Love," and the Valtones' "Have You Ever Met An Angel."

"Now That You've Gone" was reviewed on April 14, along with the Teenagers' "I Want You To Be My Girl," the 5 Keys' "I Dreamed I Dwelt In Heaven," the Pearls' "Bells Of Love," Big Walter Price's "Gamblin' Woman," and the Keynotes' "Really Wish You Were Here."

May 22 saw another session, at which they recorded "There In The Night," "A Fallen Tear," "Chop Ling Soon," and "Make Me A Sweetie." That same month, they appeared at Milwaukee's Colonial Theater, along with Little Walter and Chuck Berry. On May 25, along with Roy Gaines, the Heartbeats, and Harriet Kaye, they were in Fairmont, West Virginia. Then it was Uniontown, Pennsylvania on the 26th and Somerville. New Jersey on the 28th.

June 9 found them in Gary, Indiana, along with Jimmy Reed, Eddie Taylor, the Kool Gents, the Magnificents, and Willie Mabon.

In July they were hurriedly called back into the studio (on the 8th) to record a single song: "Bim Bam Boom," an answer record to their own "At My Front Door." That same month, Vee-Jay released "A Fallen Tear," backed with "Chop Ling Soon." It was reviewed on July 21, along with the Gassers' "Hum De Dum," the Tempters' "I'm Sorry Now," Bill Doggett's "Honky Tonk," the Cues' "Crackerjack," the Spaniels' "Since I Fell For You," the Hurricanes' "Dear Mother," and the 4 Dots' "Peace Of Mind."

August saw the release of "Bim Bam Boom," coupled with "There In The Night." Alan Freed played "Bim Bam Boom" a lot, and it was one of my favorites at the time. How many songs characterized a girl as "six feet two, polka dots too, she looked like something from the Brookfield zoo"? Whereas "At My Front Door" was somewhat raunchy, "Bim Bam Boom" was played strictly for laughs. On August 17, they started a week at the Apollo, along with Buddy and Ella Johnson, Clay Tyson, and Clyde McPhatter.

On September 21, 1956, the El Dorados appeared at Chicago's Memorial Auditorium with the Dells, Otis Rush, the Rip-Chords, the Clouds, and the Chickadees.


"Bim Bam Boom" was reviewed very favorably on November 3. Other reviews that week were for Ivory Joe Hunter's "Since I Met You Baby," Screamin' Jay Hawkins' "I Put A Spell On You," the Cadillacs' "Shock-A-Doo," the Dukes' "Wini Brown," the Midnighters' "I'll Be Home Someday," the Robins' "That Old Black Magic," and the Sparrows' "Love Me Tender." On November 30, it was back to the Apollo, this time with the 5 Satins, the G-Clefs, Margie Day, and Jo-Ann Campbell.

The El Dorados did a week at Chicago's Regal Theater starting February 22, 1957. They shared the boards with Bobby Charles, the Spaniels, Jimmy Reed, Arthur Prysock, Screamin' Jay Hawkins, the Rhythm Kings, Gene & Eunice, Big Joe Turner, Priscilla Bowman, Brook Benton, and the Tab Smith Orchestra.

In March, while the group was in Atlanta, Vee-Jay announced that the El Dorados would have the honor of being the subject of the company's first LP. Issued as VJLP-1001 (Crazy Little Mama), it contained ten songs by them: "My Loving Baby," "Baby I Need You," "Annie's Answer," "I Began To Realize," "At My Front Door," "Now That You've Gone," "I'll Be Forever Loving You," "Rock 'N Roll's For Me," "There In The Night," and "A Fallen Tear." For some reason, while they left off some of the El Dorados releases, they included two tunes by the Magnificents: "Up On The Mountain" and "Caddy Bo."

The last session for the "original" group was held on April 18, 1957. The four songs recorded were "Trouble, Trouble," "Tears On My Pillow," "A Rose For My Darling," and "Language Of Love."

In June, "Tears On My Pillow" and "A Rose For My Darling" were released in Chicago. The rest of the country would have to wait a month to hear the latest El Dorados offering.


But by then, friction had developed between Pirkle Lee and the rest of the group. This led to Jewel Jones, Louis Bradley and James Maddox leaving Pirkle Lee behind, recruiting a new lead singer (Marvin Smith), and ultimately recording for the local Academy label (at 720 North Michigan Avenue). Their sole release on the label (as "Those Four Eldorados") was "A Lonely Boy"/"Go Little Susie" sometime in early or mid 1958.

From there, they went out to California, and ended up cutting four masters for Don Barksdale's San Francisco-based Rhythm Records, this time as "the Tempos." "Promise Me" and "Never Let Me Go" were also released in 1958; "To Love Again" and "Patricia" (a vocal version of Perez Prado's big instrumental hit) were kept in the can, finally seeing the light of day in 1984 (when "Patricia" was mistakenly attributed to the Lyrics).

On October 14, 1957, "Tears On My Pillow" got good reviews, the same week as the 5 Satins' "Our Anniversary," Billy Myles' "The Joker," Malcolm Dodds' "Fools Rush In," the Titans' "Sweet Peach," Don & Dewey's "Leavin' It All Up To You," the Juveniles' "I Lied," and Jimmy Jones' "The Whistlin' Man" (his practice session for "Handy Man").


Meanwhile, back at Vee-Jay, Pirkle Lee was a lead singer without a group. By one of those fortuitous occurrences, however, Dee Clark had just been separated from his group (the Kool Gents/Delegates) by Vee-Jay, in order to make him a soloist. That left a group without a lead. So Vee-Jay, quite logically, stuck them together (telling the Kool Gents that, since the El Dorados were a more popular group than the Kool Gents, they'd now be getting better bookings and earning more money). Pirkle Lee thus joined forces with John McCall (tenor), Douglas Brown (second tenor), Teddy Long (second tenor and baritone), and John Carter (bass; not the Johnny Carter of the Flamingos).

They immediately started working on four songs that the Kool Gents had been practicing: "Oh What A Girl," "Lights Are Low," "Why Must I" (led by John McCall), and "Always My Love" (also John). These were all recorded on November 6, 1957. On January 11, 1958, there were another three: "Boom Diddie Boom," "3 Reasons Why," and "Lord Knows I Tried."

"3 Reasons Why" and "Boom Diddie Boom" were paired for a January 1958 release, but nothing much happened with them.

The El Dorados made their final appearance at the Apollo Theater the week of February 7. This time they were with John Lee Hooker, Frankie Lymon, the Rays, the Playmates, the Hollywood Flames), and Jimmy Reed. After this, they (and Hooker) were off to the Royal in Baltimore and then on to St. Louis.

[The El Dorados had been at the Apollo Theater four times. This is how Apollo Theater owner Frank Schiffman rated them: February 1955: "First appearance. Five young boys. Very poor." October 1955: "Still a very mediocre group." August 1956: "About the same. Registered fairly well. Have no headline popularity." November 1956: "No improvement. Just about the same."]

The last El Dorados Vee-Jay release was issued in December 1958: "Lights Are Low," coupled with "Oh What A Girl." Once again, there was no sales action. After this, Vee-Jay dropped them, the group fell apart, and Pirkle Lee went on the road with a succession of back-up singers that he called the El Dorados.

In 1964, Pirkle Lee joined with some other barely-remembered singers (including Harry Jones) to form the Squires. They released a single record for the Boss label (from Evanston, Indiana): "Girls"/"It's Time." A second Boss release ("Peanut Butter Sandwich"/"The Docks") was credited only to "Perk Lee."

The El Dorados were dormant for a decade, until in 1969 two different groups emerged. Pirkle Lee joined two former members of the Moroccos: Melvin Morrow (tenor) and George Prayer (bass; aka "George Kemp"). This El Dorados trio churned out "In Over My Head" and "You Make My Heart Sing," released on Al Smith's Torrid label in July 1970.


The second group was started by John Carter (bass of the Kool Gents and part of the El Dorados that did the final two Vee-Jay records). The other members were Lee Toussaint (lead), Spencer Goulsby (first tenor), Eugene Huff (baritone), and Willie Williams (guitar). This aggregation had two records on the Paula label in the early 70s.


In the late 70s, Pirkle Lee Moses and John Carter combined their groups for a while (to make it somewhat less confusing for El Dorados' fans, no doubt). But by 1979, Pirkle Lee was gone and John Carter's group consisted of Eugene Huff, Spencer Goulsby, Robert Goulsby (lead), and William Goulsby (second tenor).

Pirkle Lee Moses got another group together in 1987 to record a couple of sides: "Ease The Pain" and "Remember Sherrie." These were released, as by the "Fabulous Eldorados" (one word), on the Delano label. The other members were Norman Palm (tenor; of the Pastels on United), Larry Johnson (tenor; of the Moroccos), Eugene Huff (baritone), and original El Dorado Richard Nickens (baritone/bass).

In 1993, St. George Records released a CD called "The El Dorados: Chicago Street Corner Blues & Rhythm." The group consisted of Pirkle Lee Moses, Norman Palm, Larry Johnson, Clarence "Huffy" Wright (baritone; of the Valquins), and Rufus Hunter (bass; of the Magnificents). Each of the members took turns leading the selections (which were all songs sung on Chicago street corners, even if not by Chicago artists). This is one dynamite CD, and fully worthy of the talents that went into it.

[AUTHOR'S NOTE: On the day I got the St. George CD in 1993, I called Pirkle Lee just to tell him that I thought it was so good that I'd already played it three times. When he answered the phone, he sounded really tired and when he realized who I was, his manner was "Great, he's back with more annoying questions." But when I told him why I'd called, everything changed: "Thanks. I really needed to hear that today," is what he said. He didn't elaborate and I didn't ask.]

Sadly, Pirkle Lee passed away in December 2000. For a while the El Dorados were riding on top. They've left us with some great Chicago sounds.


Special thanks to Frank Pellicone.



THE FIRST EL DORADOS GROUP
VEE JAY
115 My Loving Baby (PLM)/Baby I Need You (AB) - 9/54
118 Annie's Answer (HM)/[Living With Vivian - Al Smith's Combo] - 11/54
127 One More Chance (PLM)/Little Miss Love (PLM) - 2/55
147 At My Front Door(PLM)/What's Buggin' You Baby (LB) - 6/55
165 I'll Be Forever Loving You (PLM)/I Began to Realize (PLM) - 11/55
180 Now That You've Gone (PLM)/Rock 'N Roll's For Me (PLM) - 3/56
197 A Fallen Tear (all)/Chop Ling Soon (PLM) - 7/56
211 There In The Night (PLM)/Bim Bam Boom (PLM) - 8/56
250 Tears On My Pillow (PLM)/A Rose For My Darling (PLM) - 7/57

VJLP-1001 Crazy Little Mama - 3/57
At My Front Door
Now That You've Gone
Rock 'N' Roll's For Me
A Fallen Tear
[Up On The Mountain - Magnificents]
There In The Night
I'll Be Forever Loving You
My Loving Baby
Annie's Answer
I Began To Realize
[Caddy Bo - Magnificents]
Baby I Need You



THE SECOND EL DORADOS GROUP (THE KOOL GENTS/DELEGATES)
VEE JAY
263 3 Reasons Why (PLM)/Boom Diddle Boom (PLM) - 1/58
302 Lights Are Low (PLM)/Oh What A Girl (PLM) - 12/58

UNRELEASED VEE JAY
She Don't Run Around (PLM)
It's No Wonder (RN; issued in 12/64 on Oldies 45)
Love Of My Own (PLM)
Make Me A Sweetie (PLM)
Trouble, Trouble (PLM)
Language Of Love (PLM)
Always My Love (JM; second group)
Why Must I (JM; second group)
Lord Knows I Tried (PLM; second group)



WITHOUT PIRKLE LEE MOSES
ACADEMY (as Those Four Eldorados)
8138 A Lonely Boy (MS)/Go Little Susie (MS) - 1958

RHYTHM (as Tempos)
121 Promise Me (MS)/Never Let Me Go (MS) - 1958

UNRELEASED RHYTHM
Patricia (MS)
(when released in 1984, this was mistakenly attributed to the Lyrics)
To Love Again (MS)



SQUIRES
Lead is Pirkle Lee Moses
BOSS
2120 Girls (PLM)/It's Time (PLM) - 64
2125 Peanut Butter Sandwich (PLM)/The Docks (PLM) - 64
(label on 2125 only credits "Perk Lee")



LATER EL DORADOS GROUPS (SEE TEXT)
TORRID (Pirkle Lee Moses group)
100 In Over My Head (PLM)/You Make My Heart Sing (PLM) - 7/70

PAULA (John Carter group)
367 Since You Came Into My Life (LT)/Looking In From The Outside (LT) - 71
369 Loose Booty, Part 1 (LT)/Part 2 - 72

DELANO (Fabulous Eldorados; Pirkle Lee Moses group)
1089 Ease The Pain (PLM)/Remember Sherrie (PLM) - 5/87

ST. GEORGE (Pirkle Lee Moses Group)
STG-7702 The El Dorados: Chicago Street Corner Blues & Rhythm - 93
Blues In A Letter (Pirkle Lee Moses) [originally by the Flamingos]
219 Train (Pirkle Lee Moses) [Moonglows]
My Gal Is Gone (Pirkle Lee Moses) [5 Blue Notes]
Whoo-Wee Baby (Larry Johnson) [5 C's]
Weeping Willow Blues (Pirkle Lee Moses) [Dominoes]
My Lovin' Partner (Pirkle Lee Moses) [Danderliers]
White Cliffs Of Dover (Larry Johnson) [Pelicans]
I Was Wrong (Pirkle Lee Moses) [Moonglows]
Gloria (Pirkle Lee Moses) [5 Thrills]
Ooh Rockin' Daddy (Norman Palm) [Moonglows]
Framed (Rufus Hunter) [Robins]
Mozelle (Pirkle Lee Moses) [Sheppards]
Let It Roll (Norman Palm) [Midnighters]
Mother's Son (Pirkle Lee Moses) [De Bonairs]
So Lonely Baby (Pirkle Lee Moses) [5 Stars]
Eyesight To The Blind (Norman Palm) [Larks]
W-P-L-J (Clarence "Huffy" Wright) [4 Deuces]
Worried Life Blues (Pirkle Lee Moses) [Big Maceo]
How Do Earthly Men Know (Larry Johnson) [?]


LEADS:
PLM = Pirkle Lee Moses Jr.; AB = Arthur Basset; LB = Louis Bradley; RN = Richard Nickens;
HM = Hazel McCollum (backed up by the El Dorados); MS = Marvin Smith; LT = Lee Toussaint;
JM = John McCall


Unca Marvy's Home Page
More Articles