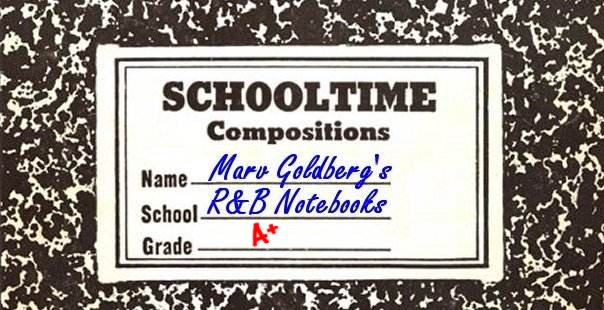 The Magnificents

By Marv Goldberg

based on an interview with Johnny Keyes


© 2004, 2009 by Marv Goldberg
One of the joys of my formative R&B years was "Up On The Mountain." I didn't know that Johnny Keyes was singing lead, I didn't know that the group was from Chicago, I never heard of a DJ called "The Magnificent Montague." And none of that mattered, really. I just knew that it was a fun song with an infectious beat. In truth, I can't even remember hearing a single other song by the Magnificents in the 50s.


The Magnificents began around 1953, in Chicago's mostly white Hyde Park High School. Originally a quartet called the Tams (from their trademark tam-o-shanter hats), they consisted of Johnny Keyes (first tenor); Thurman 'Ray' Ramsey (tenor); Fred Rakestraw (tenor); and Willie Myles (bass). Why tam-o-shanters? A simple answer: all you needed was a cheap hat and you had an instant and recognizable uniform.

Their inspirations were the El Dorados and the Harptones, which led them to construct arrangements of "Sunday Kind Of Love," "Memories Of You," and "My Lovin' Baby," which they'd sing at school variety shows. Other songs that they performed over the years were the Moonglows' "Most Of All" and the Penguins' "Hey Senorita," as well as tunes by the 5 Royales and the local Danderliers and Moroccos.

Just before they graduated Hyde Park High, they sang "Sunday Kind Of Love" and "Hey Senorita" at a school show. In the audience that day was Nathaniel Montague, a DJ from Chicago's WAAF, who styled himself "The Magnificent Montague" (which had been the name of a character that Monty Wooley played on a popular radio show of the same name in the early 50s). He was a powerhouse in Chicago at the time, being the top morning DJ with his R&B show.


He heard the Tams and he liked the Tams. So much so, that he decided to manage them. Of course, there was a price: no more "Tams." From then on, the group was the "Magnificents." (It could have been worse. He could have called them the "Montagues.") [As an aside, Montague had an expression that he used while spinning a hot record: "Burn, baby, burn." He relocated to Los Angeles in the 60s, and this expression was picked up and misused by looters during the 1965 Watts Riots.]

Montague worked with the group for several months before bringing them to Vivian Carter and Jimmy Bracken's Vee-Jay records. He had the clout to set up a session for the Magnificents without even bothering to have them audition. He also was a partial writer of "Up On The Mountain," their first and last hit.

"Up On The Mountain" had started off as the bass part of "New-Born Square," a street song that many groups practiced. The Magnificents added some words and showed it to Montague. He began rewriting the tune, until it had evolved into a seven-minute opus. Unfortunately, at this point, the sound was more gospel than R&B, and the song had ceased to make any sense. Johnny then sat down to edit out all the unnecessary lyrics. In this, he was helped by Calvin Carter, Vee-Jay's A&R man (and Vivian Carter's brother). They chopped and rewrote, until there was just enough left to make a hit record.


On January 21, 1956, the Magnificents recorded "Yes, She's My Baby," "Up On The Mountain," "Lost Lover," and "Why Did She Go." "Up On The Mountain" (led by Johnny Keyes and Willie Myles) and "Why Did She Go" (fronted by Thurman Ramsay) were released in April.


The disc was reviewed on May 26 (with "Up On The Mountain" rated "excellent"). Other reviews that week went to James Brown's "I Feel That Old Feeling Coming On," Big Maybelle's "Candy," Shirley Gunter & the Flairs' "Headin' Home," the Spaniels' "Dear Heart," and the Colts' "Never No More."

In the spring of 1956, the Magnificents went back to the studio to back up vocalist Danny Cobbs on "I Pray For Your Love," an Otis Blackwell song that Vee-Jay gave to several of its artists. Not only was Cobbs' version never released, it doesn't look like Vee-Jay ever issued the song by anyone.

Then, "Up On The Mountain" began climbing the charts and became a local smash. In June, the guys performed it on Jim Lounsbury's "Bandstand Matinee." On June 16, the trades called it a Tip in Cincinnati. The following week, it was upgraded to a Pick Of The Week, showing good sales in New York, Chicago, Philadelphia, St. Louis, Pittsburgh, and all over New England. In July, it had made it to the national R&B charts, where it both entered and peaked at #9 (spending only a single week in the listings). For many years, "Up On The Mountain" was regarded as a classic 50s recording. Sadly, it isn't heard much anymore today (along with many other fondly-remembered hits of our youth).


For some reason, Montague felt that the group needed some "class" and added Barbara Arrington to the aggregation. His decision was probably based on the popularity of the Platters, and wasn't necessarily a bad one (although subsequent events would prove to be the group's downfall). At the same time, Thurman Ramsey left, and was replaced by L.C. Cooke, Sam Cooke's brother (whose name actually is "L.C." - it was supposed to be "Alec," but the midwife couldn't spell that and just wrote "L.C." - in the 1940 census, he was enumerated as "Elsie").

The Magnificents' second session was held on July 13, 1956. This time they recorded "Caddie Beau," "This Old Love Of Mine," "Hiccup," and "Off The Mountain." However, something was wrong with the session, and nothing from it was ever released.

A new session was hastily arranged for July 22, at which time all four songs were re-recorded (with "Caddie Beau" being re-spelled "Caddy Bo"). Vee-Jay rushed out "Caddy Bo" and "Hiccup" a few days later, as the group's second release. While the idea of adding a female singer was fine on the surface, a problem arose: the group was coming down off a big hit with their first record and both songs that Vee-Jay chose to issue as their all-important second platter had Barbara singing lead. This completely changed their sound and probably lost them a lot in follow-up sales. Johnny Keyes felt that their fans now had no sense of continuity. Had Vee-Jay immediately issued "Off The Mountain" (with one of Barbara's tunes on the flip), it might have sparked sales and allowed the Magnificents a chance to establish themselves.

Possibly realizing their mistake (even if a bit too late), Vee-Jay didn't send "Caddy Bo" out for review and then announced, in August, that the Magnificents' next release would be the follow-up, "Down Off The Mountain." (It might have helped if they'd actually issued the song at that point, instead of just announcing it; Vee-Jay ended up waiting five months.)


A day after their session, on July 23, 1956, the Magnificents began an appearance at the Greystone in Cincinnati. In September, they were off on a tour of New York and Washington, D.C. They got to play the Apollo Theater, for the week beginning September 28, sharing the stage with Ruth Brown, the Cadets, Moms Mabley, and Johnny "Guitar" Watson.

They returned to Chicago in time to be part of the Thanksgiving dance at the South Side Trianon. Others on the show were the Calvaes, the Kool Gents, the Clouds, the Echoes, and Otis Rush. Music was provided by Willie Dixon's Band and Al Smith's Orchestra. The emcees were McKie Fitzhugh and Big Bill Hill, both DJs at WOPA.

December 1 found the Magnificents on the bill at the Eighth Annual Goodwill Revue in Memphis, Tennessee. Put on by local radio station WDIA, this was a charity affair for the Goodwill Fund. The blurb said that the artists were responsible for paying their own transportation and lodging costs (on top of not being paid for the gig). The Moonglows, Ray Charles, B.B. King, and the Spirit Of Memphis Quartet were also volunteered by their recording companies to not be paid.

Vee-Jay released "Off The Mountain" and "Lost Lover" (both led by Johnny Keyes) in January 1957. Once again they neglected to send a Magnificents disc out for review.

But by then it was too late. No one was buying and the group was getting discouraged. However, they were still working, being booked into the Liberty Theater in Philadelphia for the week beginning June 28, 1957. This Kae Williams show included Solomon Burke, Johnnie & Joe, and Vicki Nelson.


In time, Barbara Arrington, L.C. Cooke, and Willie Myles all left, but Johnny Keyes and Fred Rakestraw decided to keep going. They got Reggie Gordon (a tenor who'd been with Chicago's premier non-recording group, the 5 Frenchmen) and Rufus Hunter (bass). For a while, they made Philadelphia their base of operations. Johnny Keyes lamented, "When there was no more money and no more gigs, then we practiced and got good!" They also broke with The Magnificent Montague and with Vee-Jay Records, continuing on under the management of Ewart Abner (after whom Abner Records was named). That seems strange, since Abner was the general manager of Vee-Jay, but I guess stranger things have happened.


[In March 1958, there was another "Magnificents" session at Vee-Jay. The four songs recorded were "Don't Leave Me," "Let's Do The Cha Cha," "Rosebud," and "Ozeta." However, the group who did these recordings wasn't Johnny Keyes' aggregation. Instead, it was a group called the 5 Wonders from Evansville, Indiana, comprised of Wilton Boyd, Paul Boyd, Ed Hathaway, Jack Nance, and Leslie Reed. Strangely, neither Calvin Carter nor Montague himself could remember anything about them, but after the session, Vee-Jay decided to re-name them the "Magnificents". Their recording of "Don't Leave Me" did well in the Chicago area, and this time, Vee-Jay "remembered" to send it out for review. On May 19, it was rated "good," along with Little Richard's "Ooh! My Soul," the Drifters' "Drip Drop," the Hi-Fives' "Dorothy," the Fi-Tones' "You'll Be The Last," and the Impressions' "For Your Precious Love." They stayed together for several years before disbanding. However, with the substitution of John E. Williams for Paul Boyd and Leslie Reed, they got back together in 1980 and recorded "You Turn Me On"/"On My Way Up" for Detroit's D.T. Records in 1982.]


The Magnificents practiced, they "got good," and they came close to starvation. Reggie Gordon left to join the Rays and Rufus Hunter opted for the Cameos. Once again Johnny and Fred were alone together. In early 1958, they teamed up with Jimmy "Scrooge" Scruggs to become Thurston Harris' backup group for a tour. Harris, originally from Indianapolis, knew Scruggs, who had been a member of that town's 5 Dots, of "The Other Night" fame. (In the early 60s, Scruggs would become a member of the 4 Sounds with Thurston Harris' brother, William "Worm" Harris.) They were going to bill themselves as the "Sharps" (Thurston's regular California group), but there were problems with that. They ended up calling themselves the "Buds," a name suggested to them by Richard Blandon of the Dubs (it's "Dub" backwards).

The Buds were also used to back up Harris on his May 1958 Aladdin release, "I'm Out To Getcha," as well as on tours.

The next appearance of the Magnificents on record was in mid-1958, when they backed up L.C. Cooke on four songs recorded at a single session. This led to a couple of Checker releases: ("Do You Remember"/"Blue Tears," released in August 1958, and "Please Think Of Me"/"I'm Falling," issued in June of the following year). The label was supposed to have credited the Magnificents, but only Cooke's name appears. The group consisted of Johnny Keyes, Fred Rakestraw, and Reggie Gordon, as well as L.C. Cooke.

Also in 1958, there was a session for United Artists (with Johnny Keyes, Reggie Gordon, Glen "Bubble" Phillips, and Dells' bass, Chuck Barksdale). They recorded "I Had A Girl" and "I Never Seem To Please You," but these were never released.

In November 1958, Mercury issued a strange record: One side was "Lost Teen-Ager," credited to "Nathan Catalon And The Keys." This is a recitation by the Magnificent Montague that he'd recorded for Mercury around September 1955; there's no group on it. (I don't know where the "Catalon" came from, but remember that Montague's first name was Nathaniel.) The flip, called "Tucumscari (With Apologies To Tucumcari, New Mexico)," was credited to "John Key And His Keys." This was Johnny Keyes, backed up by Reggie Gordon, Glen "Bubble" Phillips, Pirkle Lee Moses, Jerome Brown (Reggie's cousin), and a female chorus. Actually, "Tucumscari" was cute and well done. It might have seen some chart action, but concurrently, Mercury released Brook Benton's "It's Just A Matter Of Time," which became such a smash hit that "Tucumscari" was lost in the shuffle.


In mid-1959, Johnny Keyes and Reggie Gordon recorded a single record for End as the "Shell Brothers": "Shoma Dom Dom"/"Whispering Winds." It was released in June.

The following month, Johnny and Reggie did some recording behind Beverly Ann Gibson. The other members of this impromptu group were Jimmy Hawkins (who had been in the Club 51 4 Buddies), and his brother, Julius "Skeeter" Hawkins. Three sides were released on King: "Call On Me," "Wait And See," and "The Love We Shared."

The Magnificents (Johnny Keyes, L.C. Cooke, Reggie Gordon, Rufus Hunter, and Jerome Brown) backed up Bo Diddley on "Road Runner" and "Walkin' And Talkin'." The first tune was released in February 1960, the second in May of that year.

Then there was the time Jimmy Keyes, Reggie Gordon, and Jerome Brown backed up Jimmy Russell on "Soft Feelin'," recorded for the Odessa label. However, the session producers were unhappy with the whole thing and brought in saxman Red Holloway to record over the entire vocal track. In spite of this, Jimmy Russell's name appears on the label as the artist (although he's no longer on the record!).

The 1962 Magnificents release on Kansoma (re-released on Checker that same year), was by a different group, probably white. There was also a strange 1961 release by "Jimmy Higgins and the Original Magnificenes" (sic) on the Vandan label. One side was "Upon (sic) The Mountain," the flip was "Shattered Dreams," which might have been by the Youngsters (according to Johnny, it wasn't any song that the Magnificents did).

1964 saw Johnny, Reggie, and the Hawkins brothers (from the Beverly Ann Gibson recordings) back up L.C. Cooke on "Do You Wanna Dance"/"I'll Wait For You," released on Destination. There were also some gospel singers in the background, including Major Lance's sister, Bessie.

Another release on Destination was 1964's "Take All Of Me"/"Keep On Trustin'," by John And The Keys. Once again, The Magnificent Montague is doing the narration. While Johnny didn't remember the lead singer on this, the other members were Reggie Gordon and the Hawkins brothers.


In 1965, Thurman 'Ray' Ramsey put together a Magnificents group that included Richard Dixon and Clarence Jasper (both formerly of the Dukays), and James Pleasant. They did appearances (including some TV shows), and recorded a couple of sides for the Detriot-based Dee Gee label.

In 1966, Johnny Keyes sang behind lead L.H. White and tenor Wallace Liggins as "L.H. And The Memphis Sounds." There were some releases on Hollywood Records (by this time, the Los Angeles label that had featured the Feathers, the Ebonaires, and the 4 Jacks back in the 50s had moved to Madison, Tennessee, near Nashville). Johnny Keyes produced and wrote these songs. Johnny was also on some instrumental recordings (playing the congas and gourd) by the Pac-Keys on Hollywood: "Stone Fox"/"Dig In" and "Greasy Pumpkin"/"Hip Pocket."

From 1968 to 1970, Johnny Keyes was Isaac Hayes' road manager. He also continued writing songs and, in 1970, his composition, "Too Weak To Fight," as recorded by Clarence Carter, received a gold record.

Johnny had always been a group singer, but in 1974, he got a chance to do some solo work, turning out "A Scared Man Can't Gamble And A Jealous Man Can't Work" for Stax's Fretone subsidiary.

By 1979, Johnny Keyes had returned to Chicago to become a representative for Vee-Jay (talk about returning to your roots!). Vee-Jay International Records was based in Los Angeles at the time, and Johnny made sure that its reissue program included a Magnificents album.


1992 saw Johnny resurrect the Magnificents, along with old stalwarts Reggie Gordon, Julius "Skeeter" Hawkins, and Rufus Hunter (who dropped out in 2003).

In 2004, the Magnificents are still around, although now a trio - Johnny Keys, Reggie Gordon, and Julius Hawkins. They've also branched out a bit, regularly appearing behind Harvey Fuqua as the "Moonglows." They've also appeared on a PBS show as the "Rays," behind Harold Miller. Johnny Keyes passed away in August 2018.

So what happened to the Magnificents? Why couldn't they get a good follow-up to "Up On The Mountain"? Calvin Carter gave us a hint when he said that it was "unlucky" for a group to have a hit with its first record. A seemingly absurd statement, but all too true when applied to the Magnificents.


Discographical information courtesy of Ferdie Gonzalez. Special thanks to Gavino Vetrano, Jr.



DISCOGRAPHY (see text for personnel)
VEE-JAY (the Magnificents)
183 Up On The Mountain (JK/WM)/Why Did She Go (TR) - 4/56
208 Caddy Bo (BA)/Hiccup (BA) - 7/56
235 Off The Mountain (JK/WM)/Lost Lover (JK) - 1/57
281 [Ozeta (??)/Don't Leave Me (??) (both sides by the second group)] - 5/58
367 Up On The Mountain (JK)/[Let's Do The Cha Cha (??) (this side by the second group)] - 11/60

UNRELEASED VEE-JAY
Yes, She's My Baby
Caddie Beau
This Old Love Of Mine
Hiccup
Off The Mountain
This Old Love Of Mine
Rosebud (this side by the second group)

ALADDIN (Thurston Harris, backed by Johnny Keyes, Fred Rakestraw, Jimmy Scruggs)
3415 Be Baba Leba/I'm Out To Getcha - 5/58

CHECKER (L.C. Cooke, backed by the Magnificents)
903 Do You Remember/Blue Tears - 8/58
925 Please Think Of Me/I'm Falling - 6/59

MERCURY (see text)
71397 Lost Teen-Ager [Nathan Catalon & Keys]/Tucumscari (With Apologies To Tucumcari, New Mexico) [John Key & His Keys] - 11/58

END (the Shell Brothers - Johnny Keyes and Reggie Gordon)
1050 Shoma Dom Dom/Whispering Winds - 6/59

KING (Johnny Keyes and Reggie Gordon (and others) backing up Beverly Ann Gibson)
5244 Call On Me/[Give Me A Chance - Beverly Ann Gibson] - 7/59
5288 Wait And See/[Light Up The Fire - Beverly Ann Gibson] - 12/59
5313 The Love We Shared/[No Other But You - Beverly Ann Gibson] - 1/60

CHECKER (backup to Bo Diddley)
942 Road Runner/[My Story - Bo Diddley] - 2/60
951 Walkin' And Talkin'/[Craw-Dad - Bo Diddley] - 5/60

VANDAN (as "Jimmy Higgins and the Original Magnificenes" (sic))
8170 Upon (sic) The Mountain/Shattered Dreams - 1961

DESTINATION (backup to L.C. Cooke)
852 Do You Wanna Dance/I'll Wait For You - 64

DESTINATION (John and the Keys)
604 Take All Of Me/Keep On Trustin' - 64

DEE GEE (Thurman Ramsey's group)
3008 My Heart Is Calling/On Main Street - 12/65

HOLLYWOOD (L.H. and the Memphis Sounds)
1112 Double Up/House Full Of Rooms - 12/66
1122 I'm A Fool (In Love)/Out Of Control - 67

FRETONE (Johnny Keyes)
002 A Scared Man Can't Gamble And A Jealous Man Can't Work/What's Your Sign? - 74


LEADS: JK - Johnny Keyes; WM - Willie Myles; TR - Thurman Ramsey; BA - Barbara Arrington




Unca Marvy's Home Page
More Articles