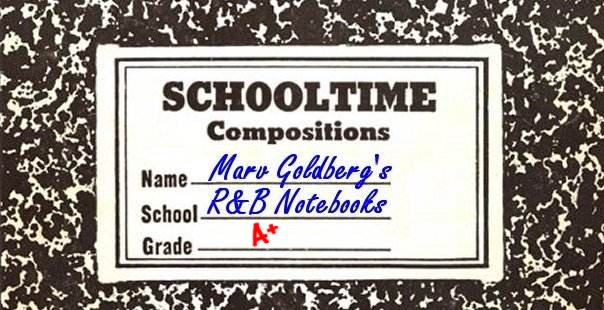 Priscilla Bowman
By Marv Goldberg

© 2023 by Marv Goldberg
Priscilla Bowman is different. Usually, I'll like some percentage of the songs by an artist I write about. Of the 14 songs commercially released by Priscilla, I like 13 of them (and that's only because I haven't heard the 14th). I just like her voice. Period.





Priscilla Irene Bowman was born in Kansas City, Kansas on May 30, 1928, to Solomon Mills and Ethel Marie Pope. Although Solomon was a Pentecostal minister, that wasn't his day job. The first time we encounter the family is in the 1930 census, when Solomon, 32, was a plaster contractor. The rest of the family consisted of Ethel, also 32, Solomon Jr (3), Priscilla (1 year, 10 months), and Deborah (1 month). They were currently living in Quindaro Township (part of Kansas City); all were born in Kansas.

Note that Priscilla lived her life in Kansas City, Kansas, although she did most of her performing right across the Missouri River, in Kansas City, Missouri. Just to keep it simple, I'll refer to the Missouri one as KC (everyone else does).

The University of Missouri-Kansas City has a Priscilla Bowman collection. One thing it says is that she "made her singing debut at age seven in front of inmates at the state penitentiary in Lansing, Kansas". Since neither she nor her father made the newspapers in the 1930s (or 1940s for that matter), I have no way of checking that. Several sources say that her minister father was against her having a secular singing career.

The family was still in Quindaro Township at the time of the 1940 census. There were now two more children: Charles (8) and Ethel (4).

The University of Missouri-Kansas City site threw in "As a teenager she was encouraged by pianist James LeRoy "Roy" Searcy as she began singing in area nightclubs." Unfortunately, there's not a single ad for Searcy in Kansas City from 1942 (when he moved there from Mississippi) through 1954. (I won't count the 1951 ad for the Roy Searcy farm [Iola, Kansas] that was having a Corn Picker demonstration.)

Priscilla's first husband was Carl Henry Bowman, Jr. Kansas took regular censuses on March 1 of each year, but for many of them only the head of household is named, along with the number of people in that household. In 1946, Carl Henry Bowman, Jr is listed, with two in the family. Since he'd been in the army until mid-January 1946, presumably he and Priscilla Mills wed around February of that year. Their daughter, Marcia, was born in July 1947.


There's a photo of Priscilla, holding a microphone, with "Music Box 1948" written on a white box in the picture. My first thought was that it was an appearance somewhere when she was 20. But then I wondered exactly what that white box was; it didn't seem like something you'd find on a stage. Also, that's not a performance microphone. I looked up "Music Box" in Kansas City and there was never a club with that name there. However, there was a record store called Linville's Modern Music Box. Could this be some sort of record-your-voice device? In addition, the piano behind her is pushed back against the wall, not a normal position for playing. And, the wall itself seems to be made out of glass blocks, which would create terrible acoustics for a club. My conclusion is: yes, it's a record-your-voice set-up, probably in Linville's.


Another photo, dated August 3, 1954, shows Priscilla singing with the Curtyse Foster Band (probably at Tootie's Mayfair). Since she was never advertised with him, I don't know if she was his band singer for a while or if this was a one-shot deal. However, the drummer was identified as Bill Nolan, who had the Bill Nolan Duo, appearing at Paul's Lounge at that time, so it really might have been a one-shot deal (or, the photo is mis-dated).

The first time that Priscilla made the papers was in the February 20, 1955 Kansas City (Missouri) Star: "The contestants on Talent Roundup at 10:05 tomorrow night on channel 4 will be Priscilla Bowman, singer; the Indigo Four, an instrumental group; the Lyric-Aires, a vocal trio, and little Miss Personality, a soft-shoe, tap act." This was a televised talent contest, but there was no subsequent announcement of who won.


Somehow, Priscilla hooked up with veteran pianist/bandleader Jay McShann (James Columbus "Hootie" McShann) and, on April 27, 1955, signed a 5-year contract with him. He was to be her personal manager (or "personaly manager", as the contract stated) and receive the following percentage of her earnings:


If she made $100/week - 10%
If she made $250/week - 15%
If she made $400/week - 20%
If she made $500/week - 25%
Proceeds from songwriting - 33%

[Since songwriting was in the contract, let me mention that Priscilla wrote or co-wrote 13 of the 21 songs she'd record for Vee-Jay.]


The first time we know she appeared with McShann was on July 1, 1955 at Baker & Louie's Club No. 2. He was advertised as "the band that jumps the blues"; she was "Vocalist Pris Vowman". Oh, well, you've gotta start somewhere.

By August 24, when the club hosted a third anniversary party for Jay McShann, Louie had departed and it had been cleverly renamed Johnny Baker's Club No. 2. I guess Priscilla was there, but her name wasn't in the ad.


It didn't take McShann long to set up a recording session. On September 4, 1955, he, his band, and Priscilla journeyed to Chicago to lay down some tracks for Vee-Jay records: "Hands Off", "Hootie Blues", "I Don't Need Your Lovin'" (first version), "Another Night", "Don't Treat Me This Way", and "Tortured".

McShann's band consisted of McShann (piano), Orville "Piggy" Minor (trumpet), Oscar "Fats" Dennis (tenor sax), Gene Griddine (guitar), Oscar "Lucky" Wesley (bass), but no drummer. (The session used one of Vee-Jay's house drummers, Al Duncan.)


In October, Vee-Jay issued the rousing "Hands Off" (misspelled as "Hand's Off" on the label), backed with "Another Night". Billboard made "Hands Off" a Spotlight Review (credited to the Jay McShann Ork) on October 22:


Vocalist Priscilla Bowman turns in an exciting performance, and the band produces some fine sound on this catchy, upbeat opus. The side has the power to stir up plenty of action. Flip is "Another Night", a slow, lyrical tune, with solid appeal all its own.


The following week, Billboard called it a Best Buy:


HANDS OFF - It is seldom that a new disk sparks such spontaneous sales action in its first 10 days. Impressive volume has been indicated in a variety of cities, including Chicago, New York, Philadelphia, Buffalo, Los Angeles, Atlanta, Durham, St. Louis and Cleveland. Flip is "Another Night"


By early November, "Hands Off" had been covered by Donna Hightower on RPM, backed by the Maxwell Davis orchestra. (In 1966, it would be recorded by Aretha Franklin.)


Jay and Priscilla were back at Johnny Baker's Club No. 2 on November 1. The ad talked about "Their Latest Sky-Rocketing Disc Release Hand Off". (Close enough.)

"Hands Off" entered the national R&B charts on November 5 and spent three weeks at #1 in a 16-week chart run.


On November 13, they were at the Majestic Ballroom ("Next Friday Night - Square Dance"). It was back to Johnny Baker's on November 16 (still advertising "Hand Off").


Vee-Jay's December 10 ad had "Hands Off" at #2 and the El Dorados' "At My Front Door" at #4; it was a good week for Vee-Jay. By December 17, "Hands Off" had hit #1 in record sales, #1 in disc jockey play, and #7 in juke box play (the Platters' "Only You" occupied the top spot there).

[Shame time: I have to be honest and reveal that I don't remember the song at all from 1955-6. I guess I was too busy listening to the Platters, the El Dorados, Little Richard, Fats Domino, the Drifters, Chuck Berry, and the others on the charts. Sorry.]

On December 17, they played for the "Fantasy In Frost" dance at the Iowa State Teachers College in Cedar Rapids.


The January 10, 1956 ad for Johnny Baker's Club No. 2 not only spelled "Hands Off" correctly, but said it was a farewell party for the McShann band. After playing the Town Hall Ballroom (KC) on January 15 (with "Patricia Bowman" doing "Hands Off Girl"), they were off on tour. On January 23, they opened at Cleveland's Ebony Lounge.

I assume they must have appeared in Chicago, although there were no ads, because they held another Vee-Jay session there on January 31. This time, they recorded "I've Got News For You", "Who Needs A Man", "My Darkest Night", and the second version of "I Don't Need Your Lovin'". This time, band included McShann (piano), Orville "Piggy" Minor (trumpet), Oscar "Fats" Dennis (tenor sax), Gene Griddine (guitar), Oscar "Lucky" Wesley (bass), Art Mitchell on alto and baritone saxes, and, once again, Vee-Jay's house drummer, Al Duncan.


Within a couple of weeks, Vee-Jay had released "I've Got News For You" (a sequel to "Hands Off") and "My Darkest Night".


But no time to dawdle in Chicago. On February 3, 1956, they opened at the Apollo Theater in New York, along with the Ravens, Joe Tex, and Danny Overbea. From there, all those acts headed down to Washington, DC's Howard Theater for the week beginning February 10. That show also had the Flamingos.


"BACK AGAIN!" said the Johnny Baker's February 28 ad, as the band returned to KC in triumph. (Not so much of a triumph that they could get her name right. The ad called her Patricia Bowman.)

The March 3, 1956 Cash Box gave "I've Got News For You" its Award O' The Week.


Priscilla Bowman and Jay McShann, whose "Hands Off" was one of the biggest r&b hits of the year, follow with material very much in the same vein, and lyrics that pick up the story. Miss Bowman is in good voice and obviously feels and enjoys the mood of the piece. McShann's orking carries the ball all the way, backing the thrush in a manner that keeps the tune filled with spirit. Should prove to be a strong follow-up to "Hands Off". "My Darkest Hour" is a change of pace for the thrush. However, Miss Bowman shows her versatility, turning in a very moving vocal of a slow, torchy blues. Good side that should not be overlooked.


On April 18, they opened at Mazza's, which was the re-named (as of April 6) Johnny Baker's. I guess Pat Mazza had bought out Johnny Baker, since his name was no longer associated with the club (although he still ran Johnny Baker's Club No. 1). The band was advertised there through September 18.

On May 6, while still at Mazza's, the made a one-night appearance at the Town Hall Ballroom.

In mid-1956, Cash Box held a Disc Jockey Poll, whose results were printed in their July 14 edition. In the Which Records Did You Program Most In The Last 12 Month Period, "Hands Off" came in fifth, behind "The Great Pretender", "Only You", "Why Do Fools Fall In Love", and "Tutti Frutti". Priscilla was keeping good company (and, she beat out "Maybellene", "Long Tall Sally", "Everyday I Have The Blues", "I Hear You Knockin'", and "At My Front Door".). In the Most Promising Up And Coming Female Vocalist category, she once again came in fifth, this time behind runaway winner Ann Cole, Dolly Cooper, Ruth McFadden, and Della Reese.


On September 8, they journeyed up to Minnesota to appear at the Minneapolis Labor Temple.


In October, Vee-Jay issued "Don't Need Your Lovin'", backed with "Hootie Blues". I don't know why it took so long, but it would be four months before they were reviewed.

Meanwhile, Cash Box had another list. The December 8, 1956 edition had the final count of the Best R&B Record Of 1956. "Hands Off" was at #23 on the list, far behind Little Willie John's "Fever" at #1. Still, she beat out Fats Domino's "When My Dreamboat Comes Home", "Poor Me", "My Blue Heaven", and "Blueberry Hill", as well as "Speedoo", "A Casual Look", and "See-Saw".

When Billboard published its own listing of 1956's Top Rhythm And Blues Records (January 26, 1957), "Hands Off" was down at the #43 position in sales ("Honky Tonk" was #1). In the Most Played R&B In Juke Boxes, it was a more respectable #17; Most Played R&B By Jockeys found it at #31 (tied with "I Want You To Be My Girl"). However, think of all your favorite 1956 songs that didn't make those lists at all.


Vee-Jay finally sent some copies of "Hootie Blues" to be reviewed. Both trades featured it in their February 16 edition, with Billboard making it a Spotlight:


(BB): Hootie Blues - Thrush Priscilla Bowman's blues delivery packs a terrific punch on this old-style blues, cleffed by the late jazz great Charlie Parker and also cut in an earlier version (1941) by McShann. The Kansas City style instrumentation on backing of new version gives added sock. Flip is a solid minor key wailer "Don't Need Your Lovin'". [Actually, "Hootie Blues" was written by both Charlie Parker and Jay McShann. McShann's original version had been on Decca, with a vocal by Walter Brown.]

Hootie Blues (CB; B+): Priscilla Bowman and the Jay McShann ork back each other in solid manner on this new wax. Miss Bowman wails the shuffle blues with a good selling job. McShann provides a delectable ork reading that is more partnership than backing. Good deck. Watch it.

Don't Need Your Lovin' (CB; C+): Miss Bowman shines again on this deck, but the music is routine. Good coupler.


On February 22, 1957 Priscilla headed up to Chicago's Regal Theater for a week-long stage show that also featured Big Joe Turner, Screamin' Jay Hawkins, Arthur Prysock, the Spaniels, the Tab Smith Orchestra, the El Dorados, Billy Gale, Bobby Charles, Gene & Eunice, Brooks & Brown, Jimmy Reed, the 3 Rhythm Kings, and WGES DJ Al Benson as MC. 31,750 people ended up seeing the show for a Regal record. (The Jay McShann band wasn't there and I don't believe she would appear with McShann again until 1961.)

Trouble. The March 1, 1957 Kansas state census showed the following at 3515 N. 33rd in Quindaro: Rev. Solomon Mills, Ethel M. Mills, Priscilla Bowman, and Marcia Bowman. Conspicuously missing is Carl Bowman, from whom Priscilla was either separated or divorced. In the 1955 City Directory, we see Carl (an attendant at Fishers Friendly Service Station) and Mrs. Priscilla Bowman both living at 1106 Orchard. The 1956 City Directory isn't available, but the 1957 one (presumably compiled in late 1956) shows Mrs. Priscilla I Bowman at 3515 N. 33rd, the same address as her parents.


Over the summer of 1957, Jay McShann was dropped by Vee-Jay. Therefore, when Priscilla returned to Chicago for an August 13 session, the company used the Al Smith band (Smith was usually a bassist, but didn't seem to do anything on these other than act as leader). The musicians were Lucius "Little Wash" Washington (tenor sax), Marcus Johnson (baritone sax), McKinley Easton (baritone sax), Horace Palm (piano), Lefty Bates (guitar), probably Quinn Wilson (bass), and old friend Al Duncan (drums). The four songs were: "Yes, I'm Glad", "A Spare Man", "Sugar Daddy", and "Don't You Come In Here".


"Yes, I'm Glad" and "A Spare Man" were released in September 1957 on Vee-Jay's Falcon subsidiary. They were placed in a Billboard Spotlight on September 30:


Yes, I'm Glad - Thrush created a stir last year with Vee-Jay waxing of "Hands Off", and this platter could have an even greater impact on the market. Gal exudes sock showmanship on a bluesy item with a gospel flavor. Flip is "A Spare Man".


On November 8, she was back at the Regal Theater in another week-long Al Benson show. This one featured the Dells, Screamin' Jay Hawkins, Big Maybelle, Miles Davis, the Rhythm Kings, Titus Turner, Joan Shaw, the Mellokings, and the Al Smith Band.


Back in KC, she appeared for a week at the Orchid Room, starting December 11. She was advertised as "The 'Take Your Hands Off' Girl".


Priscilla was back at the Apollo Theater for the 9 days beginning December 25, 1957, sharing the stage with Bo Diddley, Big Maybelle, the Drifters, the Dells, the Moonglows, the Deltairs, Don & Dewey, Screamin' Jay Hawkins, and the Reuben Phillips orchestra. The MC was Bill "The Burner" Mercer, a WOV DJ. Strangely, her name is neither in the show's ad nor its write-up, but it's on the lobby cards, and Gordon "Doc" Anderson, the Apollo's house photographer, created one of those on-stage photomontages.


In January 1958, Falcon released "Sugar Daddy", coupled with "Don't You Come In Here", which weren't reviewed.

That University Of Missouri-Kansas City collection talked about why we don't see her appearing in 1958. The comments in italicized brackets are mine.


She toured on the success of the record ["Hands Off"], highlighted by engagements at Mel's Hideaway on the south side of Chicago and the Apollo Theater in Harlem, New York. With marquee performances [that is, her name was on the venue's marquee] and a hit record to promote, the incessant grind of the road took a toll on Bowman. On the advice of entertainer Moms Mabley, who shared the same tour bill, the exhausted and ill Bowman returned to Kansas City for much needed rest. In a 1987 article for The Squire, Bowman reflected on how the decision impacted her budding career: "I wish I'd stayed [on the road], but if I'd stayed, I would have died... By stopping and staying home, they [the public] just forgot about me. And I'd forgotten about singing."


Two comments. First, I can't find a single instance (at any time) of Moms Mabley and Priscilla Bowman being on the same show. Second, I have to believe that the break-up with her husband was a strong contributory factor to her exhaustion.

She may not have been appearing, but on July 30, 1958, she had another session at Vee-Jay, once again using Al Smith's band. This time, the musicians were Cliff Davis (tenor sax), Horace Palm (piano), Lefty Bates (guitar), Quinn Wilson (bass), and Al Duncan (drums). The songs were: "If I Had The Power", "I Ain't Givin' Up Nothin'" (backed up by the Spaniels), "A Rockin' Good Way" (also with the Spaniels), and "Where Will It End". "A Rockin' Good Way" was written by Clyde Otis and Brook Benton (who'd team up with Dinah Washington to have a 1960 hit with the song).


In February 1959, Vee-Jay released "A Rockin' Good Way", backed with "I Ain't Givin' Up Nothin'", both of the tunes done with the Spaniels. However, by this time, another Falcon label had been discovered (probably because they'd complained), so Falcon had been renamed Abner (after Vee-Jay's general manager, Ewart Abner).


"A Rockin' Good Way" showed up in Cash Box's Territorial Tips column on March 7. I don't really understand the column; shouldn't it tell you which territories it was doing well in? It was on that chart until the end of May, but the only local chart it seemed to show up on was Chicago's (not a surprise; Abner was a Chicago label and would have been heavily promoted there). Billboard reviewed the songs in its March 23 edition:


A Rockin' Good Way (3 stars): Swift rocker-blues also shows a fine shout by Miss Bowman. She has quite a way with a lyric. Side rates spins. With plugging, this could catch on.

I Ain't Givin' Up Nothin' (2 stars): Chick gives the medium rocker a fine warble with bouncing band backing her all the way. Good debut side on this label. It can attract pop and r.&b. loot.


But there's just so long a performer can remain idle. On March 23, 1959, Priscilla opened at Gleason's Musical Bar in Cleveland. Also on the bill was L.C. Cooke, who'd been with the Magnificents on "Caddy Bo" and "Off The Mountain" (and who was Sam Cooke's brother).


The week of April 27, she joined Fats Domino, Big Maybelle, Joe Medlin, and the Cadillacs at Chicago's Tivoli Theater. On the screen, you could see "House On Haunted Hill" ("In Amazing EMERGO!").

On July 30, she showed up at the Vee-Jay studios again, this time for a session with Riley Hampton's orchestra. The songs were: "Promises, Promises", "Like A Baby" (with strings overdubbed later on), "Why Must I Cry" (with a group overdubbed later on), and "What I Wouldn't Give".

The October 3, 1959 Cash Box had this: "Ab [Ewart Abner] tells us that 10/19 Priscilla Bowman, Harold Burrage, the Spaniels and Jimmy Reed and ork. will be in attendance in Philadelphia along with Kae Williams of radio station WDAS." I have no idea what that was about. From October 9-18, Williams was at the Uptown Theater with a Big Maybelle show. There was no other mention of him appearing at any stage shows for the rest of the year. Jimmy Reed was on the West Coast in October and Priscilla never seemed to appear in Pennsylvania in 1959. Beats me.


1960 opened with Priscilla's last Vee-Jay release (on Abner): "Why Must I Cry", backed with "Like A Baby". Issued in January, it wasn't sent out for review.

The 1960 Kansas City, Kansas City Directory had this entry: "Bowman Priscilla I Mrs entertainer r3515 N 33d".


In December 1960, she teamed up with jazz organist Charles Kynard and his trio (Tex Johnson, tenor sax; Emmett Spicer, guitar; and Everett Brown, drums) to appear at King Arthur's Court in KC. They'd be there through mid-March 1961, when he switched over to the Blue Room (and her name stopped appearing in ads). Strangely, the February 2, 1961 ad said "Priscilla Bowman is back now", although all ads up to this point in 1961 mention her. When Kynard left (last advertised on March 10), she remained.

By late March, the King Arthur's show included Roy Searcy's Combo. Supposedly, Searcy was the one who encouraged her when she was a teenager and now she got to appear with him.


By August 6, Searcy had departed King Arthur's, to be replaced by the Jay McShann Combo. She was advertised there, on and off, until late February 1962. In December and part of January, Charles Kynard returned to appear with her.


At this point, Priscilla Bowman had become a jazz and blues performer rather than an R&B singer (after all, this was KC). Therefore, I'm not going to go crazy reporting on her comings and goings.


But I will tell you that by early March 1962 through the end of June, she was appearing at the Showcase Lounge with Pete McShann's Combo. The Showcase was at the same address as the long gone Baker & Louie's, Johnny Baker's, and Mazza's. The place just kept changing hands.

[Pete McShann was Jay's cousin. Strangely, in an article in the December 15, 1967 Kansas City Times, Pete himself said he was Jay's brother. But that wasn't true and his 1979 obit said cousin. His real name is William Frederick McShann (born on June 2, 1916 in KC - died on June 4, 1979), and that's how he appears in KC directories.]


By November 1962, she'd hooked up with the Joshua Johnson Trio, appearing at the 88 Keys Lounge. By March 1963, she was back with Charles Kynard at the Showcase Lounge.


On March 17, 1963, she joined Jay McShann at a concert at the World War II Memorial, singing "See See Rider". Then it was Marty's Lounge, followed by Rose Mary's Lounge.

The June 20, 1964 Kansas City Times noted that a marriage license had been issued to Gaylord Cade and Priscilla Bowman.


There wasn't much time for a honeymoon, since she opened at the Colony Steak House, with the Jay McShann Trio, on July 7. From September 11 through December 31, they were both at the Barbary Coast. An article in the October 4, 1964 Kansas City Star said that during the week, Jay did his own singing; however:


On Friday and Saturday nights, though, the singing duties are mostly given over to Priscilla Bowman, a splendid jazz talent whose voice can sound like a cross between Pearl Bailey and Jimmy Durante.

When McShann's trio plays and Priscilla sings, you are apt to laugh about as much as you clap. She mugs and he rolls his eyes, and everybody has a fine old time.


Priscilla wasn't mentioned with McShann at all in 1965 until a September 4 blurb in Billboard that said: "Jay McShann, long associated with Kansas City blues, has reorganized his band and is appearing in the K.C. area. Featured among the 14 sidemen are Arch Martin, Paul Gunther and Priscilla Bowman." It didn't bother to say where they were appearing, nor were there any ads. In fact, I can't find a single ad that mentions Priscilla Bowman for the next 10 years.

Her second daughter, Gayle Diane Cade, was born in March 1967.

The last mention of Priscilla in the 1960s (as Priscilla Cade) was when she was in a church musical in November 1968.


In fact, she's not heard of again until March 7, 1976, when she sang at a Friends Of Jazz concert, along with the Paul Smith Trio, at the Jewish Community Center. By now, Priscilla was firmly a jazz and blues performer, appearing with Roy Searcy, and then Jay McShann again, in 1980-1.

The August 15, 1976 Kansas City Star said:


Kansas City blues singer and cabaret songstress, who recorded a nationwide hit in "Hands Off", joins Roy Searcy, blues-jazz pianist, Marc Unger, drummer, and other local jazzmen for the "Kansas City Sound" jam session from 7 to 11 o'clock tonight, Drum Room, Hotel President.


That jam session was recorded, and some of the results were put on an LP, probably released in 1977, on the Stage 3 Sound label. It had two tracks by Priscilla: "So Long" and "Bill Bailey" (on which she shares the vocals with Roy Searcy). While the album's title is Roy Searcy And Friends - Live Jam Session - President Hotel 1976, the only time it was mentioned in KC was in the December 23, 1977 Kansas City Times in an article about Searcy (which was bemoaning the fact that, although KC was known as a jazz-blues town, there were few places left where you could actually hear the music):


Taken with [pianist Pete] Johnson's style and sound, Searcy recently produced an album called "Roll 'Em Pete", which he said is now available at Barnard's on the Plaza. The album was recorded live at the Drum Room of the Hotel President, 14th and Baltimore, where Searcy holds open jam sessions with friends from 7 to 11 p.m. every Sunday night. [They were advertised as such for most of 1976, but after that were no longer called jam sessions.]

Performing on the album with Searcy are Claude "Fiddler" Williams, Priscilla Bowman, and Arthur Jackson.


While I've come to realize that the word "recently" in blurbs meant "within the last century", I'm surprised that he couldn't remember the album's actual name ("Roll 'Em Pete" was one of the songs on the LP). That August 15, 1976 date is the only time that Priscilla and Roy were mentioned together at a Drum Room jam session; it's probable that the other tracks were recorded at different times. This is reasonable, since the only other name listed on the LP was Little Scott Robinson, a 9-year-old drummer, who only seems to have appeared with Searcy on May 9.


July 15, 1982 found Priscilla at the Block Party ("You'll just want to come up and touch her!" said the ad). On July 21, the "Priscilla Bowman Trio" appeared at the Chandler Court Cafe from 7-11 PM. No other members were named.

The October 23, 1983 Manhattan (Kansas) Mercury had an article telling about an upcoming (October 28) appearance by Jay McShann at the McCain Auditorium. It said, in part:


Joining the McShann trio will be Priscilla Bowman, who is known for the emotion she projects with her amazing vocal range. Bowman loves sharing her musical treasures with an audience. "I give them everything I've got! I want to take them into a valley with the blues and then I want to bring them out again and get them feelin' snappy. Everyone has troubles sometimes. I want to help them forget those troubles if only for a few minutes."


The Mercury printed a review of that show on October 30. Of Priscilla, they said:


After the first jazz fiddle offering [by Claude "Fiddler" Williams] came Priscilla Bowman's frisky child-like entrance. When she clapped the off-beats, the audience picked up, chuckling at her cavorting and her incessant mugging.

Bowman is no child, though she has managed to avoid giving up the frolicsome things kids do with their faces and voices. The timing or her outrageous shenanigans is fine-tuned from many years' experience. She was playful Friday, leaving no material untouched. Using all the wide pitch range of her voice and many vocal colors, she created contrast in ensemble lines with the trio or she emphasized parts of her lyrics through repetition and altered interpretation. She used the space around her as far as she could reach for expressive movements, strutting or kicking up a little Charleston.

There was something loveable about Bowman's presence on stage. She managed to portray a gentle vulnerability in her assertiveness, a willingness, a need even, to care about others.


On July 4, 1984 she was one of the acts in "Kansas City Jazz", held at Union Station in Lincoln, Nebraska. September 7 found her in Salina, Kansas at an Elks Club function, along with Jay McShann. She was with him again on June 13, 1985 at the Zoo Bar in Lincoln.

But Priscilla wasn't well and, in October 1986, lost her right lung to cancer. On October 21, there was a benefit given by many musicians (including Roy Searcy) at the Grand Emporium Saloon to raise money to help defray her hospital expenses. Jay McShann couldn't make it, as his combo was in London.


Later in 1986, Sounds Great records released an LP called Priscilla Bowman - An Original Rock & Roll Mama containing many of her Vee-Jay sides, including some unreleased numbers.

On February 12, 1987, Priscilla held a comeback engagement the Grand Emporium Saloon.

But cancer can be relentless and another benefit for Priscilla was scheduled for July 25, 1988 at Le Club. Once again, Roy Searcy was there; once again Jay McShann wasn't.

However, although that benefit concert was held, this time the receipts were used to defray her burial costs. Priscilla Irene Bowman Cade had passed away the day before, July 24.

There was a lot of outpouring in KC. Priscilla was truly one of the city's beloved performers. On August 5, there was an all-woman jam session in her honor at Club Eblon. On August 12, at the Charlie Parker Foundation, there was a tribute and a scholarship announcement. On August 18, she received the Jazz Heritage Award from the Kansas City Jazz Commission (she had been scheduled to be there to receive it). On November 3-5, there was a "Women Of The Blues" at the annual Blues And Heritage Festival; the entire festival was dedicated to Priscilla.

While Priscilla was only 60 when she died, her mother, Ethel, died in 2004 at age 105. She'd outlived three of her five children; Charles would die in 2007 and, as of August 2021, Ethel, Jr was still alive.

In 2015, Priscilla was inducted into the Kansas Music Hall Of Fame.

There's not much I can add to the accolades Priscilla Bowman received from her fellow performers and the Kansas City jazz community. I can only repeat that I never heard a Priscilla Bowman recording I didn't like.


Special thanks to Robert Campbell (of the Red Saunders Research Foundation site: ), Robert Pruter, Billy Vera, and Victor Pearlin.


VEE-JAY
155 Hand's Off / Another Night - 10/55 (note: "Hands" was misspelled on the label)
179 I've Got News For You / My Darkest Night - 2/56
213 Don't Need Your Lovin' / Hootie Blues - 10/56

FALCON (subsidiary of Vee-Jay)
1004 Yes, I'm Glad / A Spare Man - 9/57
1008 Sugar Daddy / Don't You Come In Here - 1/58

ABNER (subsidiary of Vee-Jay; the Falcon label renamed)
1018 I Ain't Givin' Up Nothin' / A Rockin' Good Way - 2/59 (both with the Spaniels)
1033 Why Must I Cry / Like A Baby - 1/60

UNREL VEE-JAY
Don't Need Your Lovin' (first version; September 4, 1955)
Don't Treat Me This Way (September 4, 1955)
Tortured (September 4, 1955)
Who Needs A Man (January 31, 1956)
If I Had The Power (July 30, 1958)
Where Will It End (July 30, 1958)
Promises, Promises (July 30, 1959)
What I Wouldn't Give (July 30, 1959)

STAGE 3 SOUND
RS 111276 Roy Searcy And Friends - Live Jam Session - President Hotel - 1976 - 77
Roll 'Em Pete
So Long (vocal by Priscilla Bowman)
K. C. Loving
But Not For Me
The Comeback
Georgia On My Mind
Bill Bailey (vocal by Priscilla Bowman and Roy Searcy)

SOUNDS GREAT
SG-5008 Priscilla Bowman - An Original Rock & Roll Mama - 86
Everythings Alright [sic; same song as Yes, I'm Glad]
Tortured
Promises, Promises
Sugar Daddy
I Ain't Given Up Nothin' [sic; with Spaniels]
Where Will It End?
Spare Man
Hands Off [alternate take]
Why Must I Cry?
Rockin' Good Way [sic; with the Spaniels]
If I Had The Power
Don't Come In Here [sic]
What I Wouldn't Give
Hooties Blues [sic; alternate take]






Unca Marvy's Home Page
More Articles