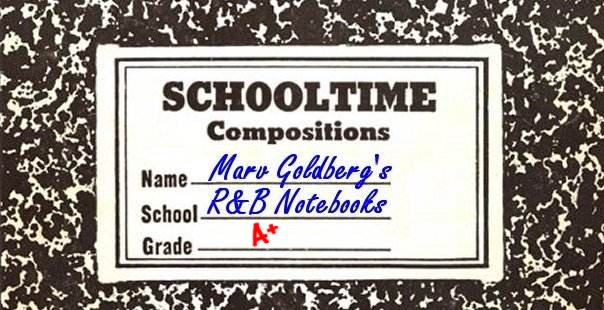 Joan Shaw
By Marv Goldberg

© 2019 by Marv Goldberg


In some ways, Joan Shaw is a mixture of Little Esther and Bertice Reading. Like Little Esther, she didn't become really famous until she changed her name and reinvented herself. (And, as with Esther, her career after that name change is beyond the scope of this article.) Like Bertice Reading, she didn't become famous until she moved to Europe. (Unlike Bertice, however, Joan's early R&B recordings are quite good and her voice can easily be compared to fellow Virginian Ruth Brown's.)


[A common enough name to begin with, I had to contend with the rise of an actress/comedian named Joan Shawlee (who played the bandleader in "Some Like It Hot") and countless productions of George Bernard Shaw's "Saint Joan". Just to make my life more interesting, there was another Joan Shaw in Newport News: white, roughly the same age, and a dancer.]



Joan Elizabeth Shaw was born on January 29, 1930. in Elizabeth City, Virginia (which was actually the name of a county, today part of Hampton). Her mother, Lillian Shaw, was 15 when Joan was born. In the 1930 census, both Joan and Lillian were living with Gertrude Shaw, Joan's widowed grandmother.

Soon after this, Lillian (who wanted to be in show business) left Joan behind and went to seek her fortune in New York. (It turned out to not be much of a career. In the 1940 census, Lillian was a lodger with a family in Manhattan; she listed no occupation.)

Meanwhile, back in Virginia, grandma Gertrude was faced with a problem. Also living with her was her son, Herbert and two other grandchildren, Mildred and Jerome Bailey. Gertrude did what she had to do and found a couple willing to adopt Joan: George and Louise Butler of nearby Newport News, Virginia (the hometown of Ella Fitzgerald, Pearl Bailey, and the 5 Keys).

[Louise Redcross Butler was the sister of Susie Redcross Swan, the mother of vaudeville comedian Ernest "Bootsie" Swan, who, most sources say, was Joan's uncle. Actually, he was her first cousin, by adoption. For many years, Bootsie was the partner of Johnny Lee, who was later the voice of Br'er Rabbit in Disney's "Song Of The South" and then played lawyer Calhoun on Amos & Andy.]

Joan started following in the footsteps of her mother, entering Newport News amateur shows by the early 1940s.

In a 2007 interview with Don Harrison in Virginia Living, she said:


I was adopted when I was 8 months old. My [adoptive] parents loved me to bits, they taught me everything wonderful—they were wonderful people, not just because they loved me so. They were clean, God-fearing and churchgoing. They taught me everything I know about being a woman, being domesticated, being honest.

My grandmother [Gertrude Shaw], before I was adopted, decided that my mother [Lillian Shaw] was too wild to look after me. She was right, which I'm not ashamed of because there are a lot of single mothers about, you know.

My mother was young, a singer-dancer, and she wanted to go to New York and I was left in Newport News. My grandmother found out where I was and came and got me from this family and took me to the people [Louise and George Butler] who finally adopted me when my grandmother couldn't afford to raise me.


On October 10, 1936, mother Lillian Shaw was part of the entertainment at the Dunbar Palace (140 Street and 7th Avenue in Harlem) for the Independent Twelve Social Club. This is the only confirmed mention of her in the press. (There was a somewhat famous white vaudevillian named Lillian Shaw around at the same time; she was always in newspaper ads and blurbs.)

Joan continued, in the Harrison interview:


The way houses were on 27th Street—in the back where you had a room and then you had a wash house [below]. I took my daddy's ladder and put it next to the house and crawled out my back bedroom window and down onto the wash house, and then I'd run down the alley to get to Frank Brown's [on Jefferson Avenue in Newport News].

I was about 14 … but I always looked older than my age and, of course, I used to dress up and look older, because I couldn't get in the door if they knew how old I was. I used to sing there at Frank Brown's. It was a joint. A drinking club with a little trio over in the corner and a bar—piano player, bass player and a drummer.

I used to stand up and imitate Sarah Vaughan, and people would look around for her to see if she was in the room … and it was me.

I used to sing before I could talk—I'd mimic Sarah, I'd mimic Ella, I'd mimic Lefty Frizzell—'If you've got the money, honey, I've got the time …'—I used to sing everything. I liked all kinds of music, even when I was young. I used to sing things that appealed to me. [She's definitely misremembering here: Lefty Frizzell didn't write "If You've Got The Money I've Got The Time" until 1950.]

When I left Newport News, I was about 15 or 16. I stayed with my mother [in New York] for a little bit, and then I stayed with my aunt in the Bronx—stayed with her for about six months.


In New York, Joan won a Wednesday night amateur contest at the Apollo Theater, singing "September Song" (as "Joan Temple") and caught the attention of the MCA Talent Agency.


Somehow, she hooked up with saxman George "Buddy" Tate, a member of Count Basie's orchestra, who had some recording sessions on his own. At one of these, held for Supreme Records on December 28, 1947, Joan recorded two songs: "Rain In My Eyes" and "Only You", neither one released. Since Joan was living in New York and these were recorded in Los Angeles, she must have been traveling with them, but there are no mentions of her being either with Tate or Basie. "Rain In My Eyes" is very well done for a debut performance (and features some really pretty sax work by Tate); it should have been issued. (It's the same song that was done by the Robins, as "There's Rain In My Eyes", and the Ben Smith Quartet, as "Just Rain In My Eyes".)


She next turns up with Paul Williams' orchestra, which had an R&B smash hit on Savoy with an instrumental called "The Hucklebuck". (Again, how she hooked up with Williams is unknown.) "The Hucklebuck" was still high on the charts in June 1949, when Savoy released "He Knows How To Hucklebuck", with vocal by Joan Shaw. Various blurbs had her singing with the Williams band for anywhere from 18 months to 2 years, but, as with Buddy Tate, there's not a single ad or blurb that associates her with him.


The song was reviewed in the July 2 Cash Box: "... a follow-up to his terrific sensation, 'He Knows How To Hucklebuck,' with Joan Shaw to do the vocal and lift the tune right off the turntable." Actually, it looks like "He Knows How To Hucklebuck" was a throwaway double-entendre offering and it was the flip, "House Rocker", that was supposed to be Williams' next hit (it was the "A" side). Both sides made the R&B charts ("House Rocker" to #12 and "He Knows How To Hucklebuck" to #13), but only for a single week each. Still, it was the only time Joan Shaw would have a national hit.

As well as not knowing when she teamed up with Paul Williams, we don't know when and why she left him, but in late April 1950, she'd been signed by MGM records. The May 13, 1950 Cash Box told us that "MGM Adds Five To Talent Roster":


MGM Records this past week announced the addition of several new artists to their talent roster. Two fem vocalists have been signed in Joan Shaw and Trudy Richards. On the male vocal front, MGM added Billy Williams, while also taking on the Ted Straeter ork for "dance band" sides. Final addition is the Kirby Stone Quintet, a jazz group.

Records by Joan Shaw are scheduled for immediate release. The chirp, a vocalist with a style influenced by progressive jazz, will be given a heavy promotional build-up by the diskery. First release coupled "Peace Of Mind" and "Deceiving Myself".


MGM had big plans for Joan. The May 1950 Variety reported that MGM had spent $4700 on her session, which included a 22-piece orchestra. This was a very large sum, usually only spent on one of their established stars.


Joan's first MGM release was indeed "Peace Of Mind", backed with "Deceiving Myself", issued in May 1950. The May 13 Cash Box reviewed it: "New thrush bows into the wax spotlight in a blaze of glory with this smart duo. Top lid has Joan Shaw displaying her rich pipes in excellent style throughout. Tune is a mellow rhythm bit that clicks from the word go. Gal's phrasing and vocal intonation rings the bell all the way. The flip slows down to a sentimental lament, with Joan coming thru for music ops once again. Disk is a must in your machine!"


Based on all the hoopla, Joan got a radio show. The New York Daily News of July 14, 1950 reported: "Joan Shaw, the vocalist, begins a weekly song session over WNEW, Sunday evening at 7:35." They were mistaken; the show was on Saturday, not Sunday.

This 10-minute show was an instant smash. Well, almost. Well, actually, it was only listed that day and never again. Possibly Joan had the shortest radio career in history. I don't even understand why they placed her there to begin with. At the time, New York radio station WMGM was affiliated with Metro-Goldwyn-Mayer studios and MGM records, so why wasn't her show on that station? [I remember, as a child, hearing WMGM station breaks featuring current MGM movie stars: "This is Betty Hutton, and you're listening to WMGM, the station of the stars."]

Joan's next MGM record ("I've Got A Feeling I'm Falling" / "I Had A Talk With The Wind And The Rain") was released in September 1950. The sides were reviewed in the September 23 Cash Box: "Superb vocal style of thrush Joan Shaw is shown to good advantage on the top deck [I've Got A Feeling I'm Falling], Tune is an oldie [a 1929 song, written and recorded by Fats Waller] and rolls along in mellow up tempo fashion, spiked by some wonderful music by Russ Case. Flip side is off the beaten track for Joan. Tune lacks commercial appeal for phono ops and holds nothing in store in the way of a money-maker. Lend an ear to upper lid."

The Pittsburgh Sun-Telegraph of September 24, 1950 said: "Coming to the Copa [in Pittsburgh] are Al Morgan in his third appearance here; Joan Shaw, MGM recording star; Red Ingle and his Frantic Four; and June Christy, former Stan Kenton vocalist." There were no ads for the Copa, nor any other mentions for any of the artists there, other than this one.


On October 24, Joan began an appearance at the Triton Hotel in Rochester, New York. The ad said "Critics Acclaim Her Another Ethel Waters". As I've stated before, in sentences like this, the word "acclaim" has no meaning whatever.


Joan's third, and last, MGM record, "If You've Got The Money I've Got The Time" / "Walking With The Blues", was released in December 1950. They were reviewed in the December 16 Cash Box: "The full voice of Joan Shaw takes hold of a couple of slow numbers and gives them the works. The top deck [Money] is taken from western fields and is currently going strong. With Luther Henderson's orchestra backing her up, Joan turns in a nice job. Flip is another blues number getting a fine vocal. Ops should hear this disk."

"If You've Got The Money I've Got The Time" was all over the place, having been recorded by Lefty Frizzell (Columbia - #1 Country & Western), Jo Stafford (Columbia), Texas Jim Robertson (RCA), Ernie Lee (Mercury), June Hutton (Decca), and Kenny Roberts (Coral); and those are just the major labels. Jo Stafford's version would have done better, but someone flipped it over and "Tennessee Waltz" was the side that really took off (although Patti Page had the monster hit).

The March 4, 1951 Cumberland [Maryland] Sunday Times mentioned Joan's first two MGM records and summed them up with: "A bit of Holiday, a bit of Vaughan and a whole-hearted, intimate style makes her a bit outstanding."


After this, Joan hooked up with Billy Ford, singer, trumpeter, and bandleader (who'd later have some hits as part of Billy & Lillie). They first recorded for Regal, which issued "Pretty Eyed Baby" in June (she wasn't on the flip). This song was a re-working of "Satchelmouth Baby" and had been recorded by Bill Johnson & the Musical Notes in April 1947.


On April 13, 1951, Joan Shaw joined the Orioles, Charlie Parker, Nipsey Russell, Crackshot Hackley, and the Edwards Sisters at the Apollo Theater for a week.

On April 23, she began a week at the Sky Bar in Cleveland, along with saxophonist Stanley Gayetski. (OK, OK, so you know him better as Stan Getz.)


The May 12, 1951 Cash Box had a little blurb titled "Shaw Signs Shaw": "Joan Shaw, lovely MGM Recording artist, after ironing out contract difficulties with MCA, was immediately signed by Shaw Artists Corporation. Ben DeCosta, personal manager for several top rhythm 'n blues attractions set the deal and plans to bring several other top names into the Shaw office. Joan just concluded a successful engagement at the Apollo Theater." [I don't understand the first sentence: it seems to say that whatever differences she might have had with MCA were smoothed over, but then she instantly leaves them to go with Shaw Artists.]


This marks the first appearance in our story of Benjamin Samuel DeCosta, a somewhat shadowy character, whose name changes a lot ("De Costa", "DeCosta", "Decosta", "Da Costa", "DaCosta", and "Dacosta" are all spellings that appear in blurbs). "DeCosta" is correct, but I'll use whatever spelling articles have. The May 20, 1944 Pittsburgh Courier called him the "leading New England talent scout for the moguls" (presumably meaning motion picture studio heads). The July 29, 1950 Billboard, characterized him as the "former band manager for the late Jimmie Lunceford, Johnny Bothwell, and Hal Singer"; he'd just become road manager for the Amos Milburn band. He'd also be an artist manager, an a&r man, a show promoter, a club manager, a songwriter, and a DJ (per a 1957 photo). He was mentioned in the August 17, 1948 Portland [Maine] Press: "Frankie Newton, orchestra leader and ace trumpeter among the dance bands of the East, returned to New York City this weekend after a ten-day restful vacation at the Buckfield road camp of his friend, Ben DeCosta, a former South Paris [Maine] boy. now an orchestra booking agent in Boston.

While Ben was mentioned a lot in the press, here's the sum total of what I could find out about his personal life: he was born in Norway, Maine on July 14, 1917 and died in Lake City, South Carolina on July 4, 2007. He was married three times (but you'll have to wait until November to find out about one of those marriages).


"Pretty Eyed Baby" was reviewed in the June 30, 1951 Cash Box: "Billy Ford, ably assisted by Joan Shaw, skips through the top deck in a refreshing version of a ditty that has already created a big fuss. The combo should get it's share." Joan found herself competing with Jo Stafford again (dueting with Frankie Laine), as well as the Billy Williams Quartet and Ray Anthony. In July, Joan & Billy's version was #6 in the Richmond, Virginia area.


In July, she appeared at Detroit's Flame Show Bar, as a replacement for Monette Moore "who could not get to Detroit in time" (said the July 14 Detroit Tribune). It went on: "Joan's success, she says, was all thru the efforts of Detroit bandleader Paul Williams, with whose band she sang here several years ago." It also said that she was soon to sever connections with MGM.

The same issue had another article about her titled "Joan Shaw Clicks At Flame Bar" (it mostly sounds, to me, like press agent ramblings):


Joan Shaw, the pert and tuneful lady who moved into the Flame Show Bar Friday night [July 13] to hold down two weeks of grand singing, almost got set out in the weather the other day when she arrived hurriedly in the Motor City without reservations at the Gotham.

The management told the Newport News, Va. lady she could stay a couple of days until guests for the All-Star game started arriving. They were all reserved guests.

Tearfully, Miss Shaw, who is an outstanding MGM recording artist, appealed to Ziggy Johnson, emcee of the Flame shows. In hardly the time it takes a gnat to sneeze, Ziggy had "pulled ropes" and things were all right. Joan Shaw stays on at the Gotham.

And from the way things are looking up at the Flame, she will be staying there awhile longer.

Morris Wasserman, Flame owner, said he was "highly impressed" by the Shaw songs.

He said he liked especially her versions of "Peace Of Mind" and "Deceivin' Myself", both numbers she has recorded.

Appearing this week with the singing lady at the Flame will be Bob Conally, the new singing man who is said to sound so much like Bill Farrell.

Slated to stay on the Flame show bill are Nellie Hilll, Johnny [sic] Ray and Little Miss Sharecropper.

Maurice King, whose new Okeh recording of "Lavender Cadillac" is being played around town, leads his band on the stand for all Flame shows.


And then, there was the adventure of the "blind pig" (slang for an illegal after hours gambling and drinking establishment). Joan was at one when it was raided by the police on July 18. Joan had some company when they hauled her off to jail: Sarah Vaughan, Ziggy Johnson, and Buddy Young (of the New York Yanks football team), among others. However, there was a slight matter of legality. It turned out that the police broke in without a warrant, and all had to be set free

The September 29, 1951 Billboard said that "The Five Keys, Joan Shaw and Billy Ford's ork will form a package that will play 30 dates in the Midwestern-Southwestern theater belt." However, I can't find any evidence that the tour ever happened.

By October 6, Joan (still referred to as an "MGM recording star") was appearing at the Club El Zebra in Clifton, New Jersey. She was now with the Blues Express Orchestra, which seemed to have saxophonists Freddie Mitchell and Carter Henderson, as well as pianist Bill Hutchins and someone known as "Catfish" Cooper.


In October 1951, Peter Doraine's Abbey Records released another record that featured Joan and the Billy Ford Orchestra. On "Lonesome For My Baby", they once again sang a duet; "Rock My Soul" was a solo effort by Joan. Since she now had her "own" Blues Express Orchestra, she'd presumably broken with Ford by the time of the release.


The record won Cash Box's Award O' The Week in their November 3, 1951 issue. They said:


Joan Shaw and Billy Ford conjure up a bit of pleasant harmony to a lovely tune on the top deck. The duo's treatment plus the quality of the melody add up to a side that has all the makings of a big seller. This blues ballad titled "Lonesome For My Baby" is a slow and easy going tune. A pretty-sounding sax puts the finishing touches to the vocal job turned in by Joan and Billy. The lower half finds Joan taking a jump item by herself and delivering a strong and dynamic vocal. The orchestra, under the baton of Billy Ford, supplies a powerful musical backing to complete a wild half. This level too has great juke box potential. However the side that's gonna be heard again and again will be the first lid. Ops can't afford to wait if they want to enjoy the play this number is going to get.


And then, Joan married Ben DeCosta in Manhattan. I don't know exactly when, but my guess would be in November 1951 (although New York State didn't book the marriage certificate until 1952). A blurb in the Norfolk Journal And Guide of December 29, 1951 referred to him as "... Ben Decosta, now her husband and manager...." The Pittsburgh Courier of the same date used parts of the Norfolk Journal And Guide's blurb, but not the part about the marriage.

The December 29 Pittsburgh Courier said that Joan "ends a two-month tour on New Year's Eve at Beckley, W. Va. Joan started her career as a choir singer in her home town, Newport News, Va. at the age of fifteen." Could this be the tour that was mentioned in that September Billboard blurb? If it had really been going for two months, it had to be one of the most poorly publicized tours in history. There's not a single mention of Joan appearing anywhere since the Flame Show Bar in July.

"Lonesome For My Baby" was #3 in Miami according to the January 19, 1952 Cash Box regional charts. "Rock My Soul" was #7 on Bill Cook's show (over Newark's WAAT) the week of March 1.

In March 1952, Joan signed with Decca Records, which would record her for their Coral subsidiary. Her first session, backed by the Hal Singer Orchestra, was held on April 9. The two known songs were "Lonesome And Blue" and "I Love The Way You Love Me".

Joan and the 4 Buddies played Cleveland's Circle Theater on April 26-28. There was a big headline in the April 26 Cleveland Call And Post: "Four Buddies, Joan Shaw give Circle Everything":


The big all-star program is headed by the sensational Four Buddies, hot recording vocalists, but Beauteous Joan Shaw and the rest of the package [Sticks McGhee, Flash Gordon, Pigmeat Markham, and the Blues Express Orchestra] will create the much wanted razzle dazzle and color preferred on any good billing today!

The Four Buddies will hold their own as one of the foremost vocal groups when they sport their many famous juke box hit tunes, but Joan Shaw with her thrilling voice and sensuous appeal will be hard to resist with her two most recent hit tunes, "Deceiving Myself" and the infectious "Peace Of Mind." Joan's talent is reputedly truly stunning and obviously influenced by the trend of progressive jazz, as has been affected Billy Eckstine and Sarah Vaughan [that last sentence is definitely sic]. This makes her breathtaking and dramatic!


Note the phrase "Joan's talent is reputedly truly stunning". This means that either the writer had no idea what "reputedly" means or he was just writing off a press release and had never seen her perform. Also, looking at the ad, Joan is only credited with "Peace Of Mind" and "Deceiving Myself"; her latest sides, "Lonesome For My Baby" and "Rock My Soul" would be performed by the "Blues X-Press Orchestra" (with Bill "88" Hutchins and "Catfish" Cooper). I suppose she sang them with the band.


Sometime in May, Coral released "Lonesome And Blue" and "I Love The Way You Love Me". The New York Age of May 3 decided that the tunes had been cut "early this week". At least we learned that "Lonesome And Blue" had been written by the interracial team of Bennie Benjamin and George Weiss, who'd just had a tremendous hit with "Wheel Of Fortune". We also learned that "Joan's vocalizing was backed by Hal Singer's all-star ork." As I've stated before, "all-star" in this context, is another term that has no meaning whatsoever.

The songs were reviewed in the May 10 Cash Box: "Hal Singer and his orchestra and chirp Joan Shaw collaborate on another Benjamin and Weiss number [Lonesome And Blue] and sock out a forceful half. The ork provides a fitting backdrop for the songstress as she tries her hand at the multiple voice gimmick. Flip finds Joan with a blues item that she delivers with a torch rendition. The upper end is stronger." "Lonesome And Blue" was covered by Annie Laurie on Okeh.


On May 17-18, 1952, Joan was part of Alan Freed's Moondog Maytime Ball, held at the Cleveland Arena. Also on the bill were the Dominoes, the Todd Rhodes Orchestra, H-Bomb Ferguson, Freddie Mitchell's Orchestra, Little Jimmy Scott, the Kalvin Brothers, Al "Fats" Thomas, and the Morris Lane Orchestra. Note that an autographed photo of Alan Freed will be given free to every teenager attending the Sunday afternoon show (so come early and avoid the riot).

By this time, Ben DeCosta was also managing Dwight "Gatemouth" Moore.


Another Coral recording session: on June 16, 1952, Joan laid down "Troubles" [written by Joan and Ben], "Better Be On My Way", "Until You Came Along", and "Anything You Say". The first two were released in July and reviewed in the August 2 Cash Box. Better Be On My Way received a "C+": "Joan Shaw projects a feelingful vocal of a moderate tempo blues. The rhythmic jump comes off well as Joan is backed with some burning orking." The bluesy Troubles got a "B": "The flip side is a slow blues in which Joan sings of her man troubles." Even though the reviewer seemed to like "Troubles", that's one really lazy review.

The August 8 Cash Box told us that "Ben DeCosta has been appointed head A and R man for 'Par Records,' a new blues and rhythm label. Decosta is seeking new talent while touring Florida with the Joan Shaw Blues Express Unit." Par was a subsidiary of Prestige.

In July, Joan appeared at Harlem's Savoy Ballroom. After that, it was off to the Ebony Club in Cleveland.

The August 23 Cash Box reported that "Joan Shaw (Coral) is taking a month vacation on the advice of her doctor. Joan will go into the St. Clair Hospital in September for surgery. Her Blues Express Orchestra will do one niters during Joan's layoff with [pianist] Bill Hutchins fronting." However, for some reason the surgery was put off until December.

The September 11, 1952 Jet had this in their "Talking About..." column: "Big John Greer, whose RCA-Victor hit record Strong Red Whiskey provided the loot for his brand new 'Fire Engine Caddie' in which he and his valet are making the rounds with chirper Joan Shaw in Deep Dixie."

Now, Ben revved into high gear. The September 13 Cash Box noted: "Ben DeCosta has lined up a thirty day run of one-nighters with the package consisting of Arthur Prysock-Joan Shaw-Peppermint Harris-Varetta Dillard and Bill Hutchins with the Blues Express Orchestra." The September 20 edition clarified: "Ben DeCosta takes his big R and B package out from September 19 to October 28. The group is composed of Arthur Prysock (Decca), Joan Shaw (Coral), Peppermint Harris (Aladdin), Varetta Dillard (Savoy) and Bill '88' Hutchins Orchestra. The unit, booked by Gale, will play the Royal Theater, Baltimore, on the way south on September 26, and will do the Virginia Theater Circuit October 8 to 9." October 26 found the show at War Memorial Auditorium in Nashville.

On October 17, the show was at the Manhattan Casino in St. Petersburg, Florida. The October 17 Tampa Bay Times said that it was Arthur Prysock's first outing as a single after having been with Buddy Johnson's Orchestra for eight years.

While the article was mostly about Prysock, it concluded with: "Backing Prysock is Joan Shaw and her Blues Express orchestra. In addition to leading her combo, she sings and is a Coral recording artist. She inherited her love for music from her father, George Washington Butler, a noted jazz and blues pianist." Well, her adoptive father was George W. Butler (nothing ever said what the "W." was for), but in the 1940 census, he was a laborer in a shipyard. His 1963 obituary mentioned that he was a "retired employee of Newport News Shipbuilding And Dry Dock Co.". Nothing ever mentioned that he was a pianist, nor is there any information for any jazz musician by that name.

Coral released "Until You Came Along", backed with "Anything You Say" in early October, 1952. They were reviewed in the October 18 Cash Box: Until You Came Along got a "C+": "Joan Shaw sings a slow beat item with a passionate delivery against a smooth job of orking." Anything You Say got a "B": "Joan chants a slow bounce with feeling and comes off with a good side."


On November 4, the Prysock tour played the Sunset Terrace in Indianapolis. The November 29 Cash Box reported that the tour did well: "The Joan Shaw (Coral) - Arthur Prysock (Decca) package boosted the one-nighter biz so much that they return to the road February 23. Prysock is due on the west coast for club dates and two movie shorts."

My favorite columnist, Major Robinson (who'd print any sort of nonsense that press agents handed him), had this tripe in his December 11 Jet column: "Hottest feud in show business is between Varetta Dillard and Joan Shaw, both singers. While traveling together in a unit recently friends had to prevent a knockdown, dragout battle." Both Joan Shaw and Varetta Dillard have been mentioned; that's the only point of a press agent's release - what's said is immaterial, as is whether or not it's true.

Now that the Prysock tour was over, Joan had the opportunity to have that operation. Said the December 20, 1952 Cash Box: "Joan Shaw (Coral) into St. Clairs Hospital, New York City, December 14, for a major operation. Joan has had to cancel four weeks of theater dates as a result."


The re-constituted Joan Shaw-Arthur Prysock tour (with the Big John Greer Orchestra) appeared at Foot Guard Hall (Hartford, Connecticut) on March 6, 1953. However, I can't find any other appearances that Joan and Arthur made together.

The April 25, 1953 Cash Box informed us that: "Jack Bergman, who heads Tempo Distributors and Discovery Records pacted Joan Shaw and last week cut six of her original tunes for his new R & B label. [Not named, it would be Gem Records.] Ben DeCosta, Miss Shaw's manager, handled the session."


The only two songs known from her first session are "You Drive Me Crazy" and "Why Don't You Leave My Heart Alone", both written by Joan and Ben De Costa and both backed by the Blues Express Orchestra. (Note that "You Drive Me Crazy" was mistitled; she actually sings "You're driving me crazy".) At the same session, the Blues Express Orchestra recorded two instrumentals: "Honkin' Away" and "Mush", both written by Freddie Mitchell. Gem released all of these in late April.

The May 16, 1953 Cash Box reviewed Joan's tunes, with both sides receiving a "B+". Why Don't You Leave My Heart Alone: "Joan Shaw does an excellent job on a slow blues and gets the new label off to a solid start. Chantress is passionate and despairing as she tells of the mean treatment accorded her by her man." You Drive Me Crazy: "The flip is a rhythmic middle beat enthusiastically chanted in colorful and sexy style. The Blues Express backs the thrush solidly on both decks."

In May, she appeared at the Baby Grand, but I don't know if it was the one in Harlem or the one in Brooklyn.


Another Gem session, probably in June, produced "Baby Come On" and "Oh How I Hate To Say Goodbye" (with great sax work from Freddie Mitchell), both released in July, both written by Joan and Ben De Costa, and both receiving "B+" in the July 18 Cash Box. Baby Come On: "Joan Shaw sings a middle beat exciter with an earthy set of lyrics. A belty performance. Joan gives it everything and the side has an appeal that should get it its full share of plays." Oh How I Hate To Say Goodbye: "Flip is a slow low down blues emotionally sung by Joan. Gal says goodbye and thanks for the memories. Orking is soft and in the mood. Etching reaches you."

On September 29, 1953, Joan recorded four more songs for Gem: "You Make Me Cry Myself To Sleep (Every Night)", "Do What You Want With Me", "Regretful", and "I've Got The Blues (He's Cheating)". Once again, she was backed by the Blues Express Orchestra and, at least "You Make Me Cry Myself To Sleep (Every Night)" was written by Joan and Ben. The first two were released in October.

Sometime in late September 1953, Joan, the Dominoes, Joyce Bryant, the 4 Dukes, and Willie Bryant were all guests on the new Leigh Kamman and Dihanne Johnson radio show (the 1280 Club) over New York's WOV. The blurb didn't say if any of these acts performed.


The pairing of "You Make Me Cry Myself To Sleep (Every Night)" and "Do What You Want With Me" became Cash Box's Sleeper Of The Week in their October 31, 1953 edition. They said:


Joan Shaw, the gal with the talent that has been threatening to break through for a long time, seems to have come up with the etching that will take all the marbles. "You Make Me Cry Myself To Sleep" is a slow blues tormentedly sung by Joan with loads of heart, feeling and sock. The gal pleads for another chance. "Don't make me cry myself to sleep again tonight." Tune has the sound and the beat. It should be a real big one. The flip, "Do What You Want With Me," is a slow bounce with Joan portraying the miserable girl effectively. A good etching, but it must bow before the upper lid.


The other two Gem tunes ("Regretful" and "I've Got The Blues (He's Cheating)"), were scheduled for release as #213, but probably weren't issued, as the company was fighting insolvency. Releases on Gem became erratic with the Rainbows on Gem #214 going unissued, while Gem 215 by Jimmy Crawford & Frank Motley was. Additionally, Gem 216 through 219 are not known to have been released.


In late December, Joan spent a week at the Rathskeller, in Homestead, Pennsylvania. The ad said she was "Direct from LeVie [sic] en Rose" (a night club in New York).


The December 19 Cash Box said "Joan Shaw off for the deep south January 1st for a string of one-nighters." However, she was still being advertised at the Rathskeller on January 2. (And, there were no other appearance ads for all of January and February.)


On March 28, 1954, she appeared for the last time at the Ridgecrest Inn in Rochester, New York. Strangely, most of the Ridgecrest's ads told you about the last time an act would be there. She seems to have replaced Timmie Rogers.

In the spring of 1954, Gem had recovered from it's money troubles, and Joan had another session. She recorded "Big Daddy", an answer to the Clovers' "Little Mama". This was another of the Clovers' big hits and was on the national charts from March 27 through June 5, so it would make sense that an answer record would be recorded during that time. Possibly recorded at the same time was "Evil Gal's Daughter Blues", a Leonard Feather song, that Joan waxed in May.


On May 23, 1954 "Ben Decosta" and "Joan De Costa" flew from New York to Bermuda. Ben had arranged a three week engagement there ("at one of the island's better clubs" said the unhelpful blurb in the July 10 Cash Box). While there, she guested on Don Hanna's jazz show. Cash Box ran a photo of her with Hanna and sax player Curtis Ousley (King Curtis to you), who was now a member of her band.

When she returned, she was booked into Snookie's, at Broadway and 47th Street in Manhattan.

A new label: George J. Bennett's Jaguar Records. Bennett had been the a&r man for Sterling Records, as well as owner of Bandwagon, Hudson, Bennett, Arlington, and Menagerie - all in the 1940s. (Bennett had recorded the Rhythm Masters back in 1948.)


Her first two Jaguar releases were both issued in November 1954: "Fly Away Heartaches", coupled with "I've Waited So Long" and "I Want A Man For Christmas", backed with "Most Of All (Joe Loves Me)"


Although it was mentioned in Billboard's November 27 "Records Released This Week" column, "Fly Away Heartaches" wasn't reviewed. "I Want A Man For Christmas" was reviewed in the November 27 Cash Box. They gave it a "B", saying "Joan Shaw comes up with a mambo beat Yuletide novelty that oughta do a big job on both pop and blues. It's an exciting cutie with a solid vocal. Joan can belt." The flip got a "C+": "This end features the versatile thrush on a slow romantic ballad. Danny Small's ork assists." In spite of them not saying much about it, "Most Of All" is a pretty, Pop-type ballad.

Joan and Ben made it to the "Notes From Bermuda" column of the December 25, 1954 New York Age:


The Imperial will be much in the limelight this week, as a very large cocktail party is to be held there on Friday afternoon. Ben Da Costa and his charming wife, singer Joan Shaw, are here mixing pleasure and business. Ben has a musical aggregation down here doing some fine entertaining at the Clay House inn. Included in his group are Walkin' Willie Hickerson, tenor sax; and George Davis, piano. They are featured at the Clay House for a series of one night stands, and have been very well received. Bermuda always welcomes new blood, and the whole idea is bringing about a better relationship among musicians here.


In April 1955, Jaguar released another Joan Shaw record: "I Shouldn't Be Alone So Long" (written by Joan and Ben DeCosta), backed with "The Ten Commandments Of Love" (not the song by the 5 Diamonds released around the same time). They were reviewed in the April 23 Cash Box, with The Ten Commandments Of Love receiving a "B" ("Joan Shaw sings a slow pretty [sic] with much pop feeling. Sentimental wax.") I Shouldn't Be Alone So Long got a "B+" ("Similar romantic ballad blues smoothly chanted. Joan gets more into the r & b feel on this wax. This should be the side.")

This appeared in the April 23, 1955 Bermuda Recorder: Eight-year-old Susanne Hodson of Pembroke East left the colony last week for her new home in New York where she will be adopted by Mr. and Mrs. Ben DaCosta. Mr. DaCosta is a well known promoter and his wife is known in show business as Joan Shaw." This is the only account of Susanne, who doesn't show up in the U.S. as either Susanne Hodson or Susanne DeCosta (in any of its various forms). However, I was contacted by Ben's son, Brian, (from a subsequent marriage), and he informed me that the Susanne story is not only true, but "she got married, had a family, and is still going strong".

The July 16 Cash Box said that "Ben DeCosta will go out on the road on August 27 with his 'Big Blues-O-Rama' one nighter package. Already signed for the show are Little Walking Willie, The Cardinals, Jimmy Reed, and Little Jr. Lewis. . . . Joan Shaw to cut a new jazz album for Jaguar Records in August. Jaguar plans to move into the jazz field this fall." Presumably the LP was never released; no one's ever seen it.

The Blues-O-Rama tour kicked off on August 26 in Henderson, North Carolina at the start of its eight week run. Added to the above list were Eydie James and a dancer named Nema.

Joan was back at the Ridgecrest Inn (Rochester, New York) from February 24-26, 1956; she appeared with jazz trumpeter Art Farmer.

The April 21, 1956 Billboard said that "Ben deCosta is advance promotion man for the Lou Krefetz-Eli Weinberg Big R&B Show of '56." Kicking off in Richmond, Virginia in early April, it was on to Charlotte, up the East Coast, into Toronto, then down through the Midwest, on to Texas, then the Southeast, finishing up, after five weeks, in Birmingham. On the show were the Clovers, Fats Domino, Ruth Brown, Little Richard, the Cadillacs, the Turbans, the Sweethearts, Little Willie John, Al Jackson and his Fat Men, and the Choker Campbell Orchestra.

And then, Joan did something bad (in my opinion, of course): she began to record for ABC-Paramount Records. Even though a few of the ABC sides were written by Joan, they're basically the Rock 'N Roll trash I've come to expect from ABC.


The first of these was "Broken Heart", backed with "Hand Holdin' Baby", released in July and reviewed in the July 28, 1956 Cash Box.


Joan Shaw, a tremendously talented songstress with a terrific voice, makes her debut on ABC-Paramount with a great new side that should establish her as a big record name. Prior to joining ABC, the lark had made some wonderful records which never were given the push they deserved. But now she's destined to hit the big time on a song called "Broken Heart". It's a striking fish-beat ballad dramatically presented against a solid Sid Feller backing. Excellent material tailor-made for the teenagers. Tremendous delivery. You'll be hearing this one often. Lower lid, "Hand Holdin' Baby", is a jumping rocket with a good dance tempo. Top half's gonna make it.


In spite of my opinion, "Broken Heart" was #9 on Jack The Bellboy's show on WJIV, Savannah, Georgia (August 4 Cash Box), #10 on Mike Woloson's show, WNOR, Norfolk, Virginia (August 25 Cash Box), and #1 on Hoppy Adams' show, WANN, Annapolis, Maryland (September 1 Cash Box). But these were single DJ shows, not even regional charts.


When "Broken Heart" failed to take off, ABC issued "Just Kiss Me", coupled with "Don't You Remember?" in November. I have to say that "Don't You Remember?" isn't too bad, except for the Dread Chorus. These were reviewed (both "B") in the November 17 Cash Box: Don't You Remember ("Joan Shaw is in top form as she chants a hart-rending rock and roll ballad. Vigorous, thrilling performance. Kids'll like it.") and Just Kiss Me ("The chirp picks up the beat on this end and swings thru a catchy rhythm romancer set to a solid dance tempo. Strong coupling.").

So, as I predicted, the first record was reviewed as being "tailor-made for the teenagers" and, as for the second, "Kids'll like it". Pure ABC-Paramount.

The Pittsburgh Courier of November 24, 1956 told us: "Joan Shaw, vivacious vocalist, who has just completed a long stand at the Club Savannah [on West 3rd Street] in New York City, is joining her husband, Ben Da Costa, in Miami. The ABC-Paramount Records song stylist will be the star attraction in a new show opening Club Basin Street."


The December 1 Pittsburgh Courier talked about the show (mostly that Roy Hamilton was in the audience). The relevant part: "Topping the show was Joan Shaw, making her initial Miami appearance after completing a long engagement at the Club Savannah in New York City. Miss Shaw gave an extremely smooth performance and showed a wide-spread repertoire with an up-tempo rendition of 'Lover,' an appealing and soulful 'Funny Valentine,' two torchy presentations of hit records, 'Hand Holdin' Baby' and 'Broken Heart' and a modern jazz version of 'Foggy Day'." The article closed with "Ben Da Costa is manager of the club."

Note that she's singing jazzy standards and has changed the arrangements of her ABC songs, since the audience isn't a bunch of teenagers. This is what happened when Joan was allowed to sing the way she wanted.

A couple of weeks later, the December 29 Pittsburgh Courier said: "Singer Joan Shaw and husband Ben Decosta deny they're having trouble in Miami because they are a mixed couple."

The February 16, 1957 Cash Box reported that Leonard Feather would tour with the "Encyclopedia Of Jazz" show for six weeks, due to begin on October 24. Vocalists would be Jimmy Rushing and Joan Shaw. The appearances were mostly (if not totally) cancelled because of racial tensions (the musicians were both black and white) and by October, Joan's name was no longer mentioned as being with the tour.


On June 21, 1957, Joan appeared at the Apollo Theater along with the Clovers, Al Hibbler, Pigmeat Markham, Bull Moose Jackson, and Derby Wilson. The June 22 New York Age claimed that "Slim, dazzling Joan Shaw singer of blues, ballads and rhythm songs will make her first appearance at the Apollo. Joan formerly had her own radio show in Miami over WFFC." They'd forgotten her 1951 appearance by now (and I can't find any listings for her on Miami radio).

By 1957, Ben DeCosta was Larry Williams' manager. He was still managing Williams in March 1959, but I can't find a single mention of him in the entertainment field after that.

On August 30, Joan began a week's stay at Chicago's Regal Theater along with Sil Austin, Amos Milburn, Arthur Prysock, Ivory Joe Hunter, the Spaniels, Lillian Offitt, and "Tiny Lipsy" (poor Tiny Topsy). The MC was DJ Al Benson.

She was back at the Regal the week of November 8, once again with Al Benson. The other acts were now Big Maybelle, Screamin' Jay Hawkins, the Dells, Priscilla Bowman, the Mellokings, the 3 Rhythm Kings, Titus Turner, Mercy Baby, Frankie Lee Sims, and the Al Smith Orchestra.


Along the way, Joan had recorded for Prep Records, but as "Joan Temple", the name she'd used in her Apollo Theater Amateur Hour appearance back in the 40s. The four songs were "Promise", "A Thousand Times", "Engaged To Be Engaged", and "The Heart You Break". The first two were released in November 1957 and reviewed in the November 23 Cash Box:


A Thousand Times (B+): Prep intros an exciting new talent in Joan Temple. The lark debuts with a good R & R ballad which she sings with spirit and feeling. Solid performance that jockeys will be spinning.

Promise (B): Joan picks up the beat and rocks thru a pile driving rhythm number that shold appeal to the younger set. Joan has a natural blues feeling in her voice that comes over strongly.


Note: I had originally said that Joan Temple was a white singer, but Gilles Petard sent me publicity photos of both Joan Shaw and Joan Temple - they were the same photo.


Prep issued the other two sides in late January 1958; they were reviewed in the February 15 Cash Box:


The Heart You Break (B+): A cute rhythm ditty that could catch on and make the grade is introduced by Joan Temple. She's got a good rockin' beat and Joanie sings the lyric with spirit.

Engaged To Be Engaged (B): A clever teenage rock-a-ballad is chanted in winning form on this end. Cute storyline the kids will enjoy.


To coincide with that release, "Joan Temple" appeared at the Apollo Theater. Others on the bill were Frankie Lymon, the 3 Playmates, the Rays, the El Dorados, the Hollywood Flames, Jimmy Reed, and John Lee Hooker.


It had been two years since Joan's last ABC-Paramount record, but there was one more session in 1958 at which she covered Baby Washington's "The Time", backed with "I Don't Wanna Cry (Over You Any More)", released in October 1958. Unfortunately, Joan's version of "The Time" was nowhere near as gritty as Baby Washington's.

Another "Joan Temple" trip to the Apollo, this time the week of October 31, 1958. She shared the stage with Larry Williams, Ed Townsend, the Argo Pastels, John Bubbles, the Teenchords, the Hines Kids, and Baby Washington.

An April 1959 ABC-Paramount ad still listed Joan as one of their artists, but that was her only mention the whole year.


In 1960, Joan signed with Epic Records, a Columbia subsidiary. Her first release, in April, was "Blue", backed with "Unsuspecting Heart". "Blue" is pure pop; "Unsuspecting Heart" wouldn't have been too bad if they could have gotten rid of a few hundred violins.

The disk was reviewed in the April 23 Cash Box, with Unsuspecting Heart getting a "B+": "The thrush gives a good account of the attractive romantic. Fine beat-string backdrop includes French-sounding accordion statements. It's a deck that could move." [Note to Epic: when you re-record the song, kill the "French-sounding accordion statements" at the same time that you remove the few hundred violins.] Blue was ranked "B": "The oldie is revived with the teeners mostly in mind. Good-sounding date."

Once again, it was noted that a Joan Shaw record was aimed at teenagers.


The week of November 11, 1960, Joan was back at Chicago's Regal Theater for the Al Benson "Harvest Of Stars" show. This time, she shared the stage with Eugene Church, Little Willie John, the 4 Sounds, Savannah Churchill, the Johnny Smith Trio, Stuffy Bryant, Sonny Boy Williamson, the Sheppards, the Upsetters, and the Red Saunders Orchestra.


When that week was up, Joan appeared at the Civic Center, in Lansing, Michigan (November 19), for the "Music Circus Show Of '60". It also starred Ruth Brown, Dee Clark, Marv Johnson, Jimmy Reed, the Spaniels, the Falcons, Maurice Williams & the Zodiacs, Savannah Churchill, and "two orchestras".


In December, Epic released her second single: "Now You Come Around", backed with "I'll Cry Tonight" (a song written by Joan).

The December 10, 1960 Pittsburgh Courier said: "Singer Joan Shaw of Epic Records got the raves at Boston's Show Bar. She was the only gal on the bill which included the Treniers and the Wallace Brothers. Our spy says she really had Boston's Copley Square movin' with her renditions of 'Lover,' 'Love For Sale,' 'I Get A Kick Out Of You,' and 'This Love Of Mine'." Note that she's singing heavy-duty pop songs, presumably with jazzy arrangements.


On April 29, 1961, Joan, along with comedian Jackie Vernon, appeared at the Elms in New City, New York.

In July 1961, Epic released Joan's first LP, called Joan Shaw Sings For Swingers. It contained a lot of standards, nicely done, but the thing that struck me the most was the album cover. Although Joan was only 31, she looked twice that age in the photo.

Cash Box reviewed it in their July 22 issue:


An impressive album debut for the songstress that will endear her to those most appreciative of true vocal talent. Miss Shaw has a big, full-bodied voice which she's not afraid to use in strength; she's articulate and reveals a real understanding of the lyrics she sings, and she is equally capable in the murky ballads and the brisk swingers. Selections here include "Gotta Be This Or That," "Just Squeeze Me," "Then I'll Be Happy" and "Aren't You Glad You're You." Listening treat with the pleasure of "discovery".


Billboard gave it "Moderate Sales Potential". Actually, I agree with both reviews: there was a limited audience for this kind of singing and these arrangements, but those who'd buy it, would enjoy it. (However, if you're looking for a follow-up to "He Knows How To Hucklebuck", you'll probably be disappointed.)

On August 27, 1961, Joan was part of a broadcast from Noble's Place (owned by Noble Sissle) on West 8th Street in Greenwich Village. The event was Eubie Blake's 76th birthday party and the affair was broadcast over New York station WNCN. While I'm sure Blake sang his composition "I'm Just Wild About Harry", I don't know what Joan sang (although my guess would be "Aren't You Glad You're You").


In March 1962, another record, this one on Colpix (owned by Columbia Pictures and Screen Gems, so I imagine that it was related to Epic): "That's What I Get For Loving You", coupled with "You Made Me Love You". Both sides received a "B" in the March 31 Cash Box: You Made Me Love You ("Label's lark newcomer nicely eases-over the evergreen while Don Costa supplies a bluesy rock-a-string setting. Dee-jays will dig.") That's What I Get For Loving You ("Even more of a torchy touch from the lass and her backdrop.") Billboard gave That's What I Get For Loving You four stars on March 17 ("A good ballad of heartbreak, sung with warmth by the gal. Slow but rhythmic backing.")

I believe that Joan, along with Pearl Bailey and Joe Louis, was at the Flamingo (Las Vegas) in August and September 1963.

February 1964 found Joan at Joe Wells' Musical Bar in Harlem. She was now a confirmed jazz artist. This was driven home on her next LP, Joan Shaw In Person, released on Juggy Murray's Sue label in September 1964.

Cash Box reviewed it in their October 3 issue:


Joan Shaw comes up with an impressive debut album on Sue - an "in person" set featuring the lark backed by the Herman Foster Trio. Exceptionally fine jazz vocalists are a rarity, but this lass is sure to take her place among the top songstresses in the coming years. Substantial pop tunes with pure jazz orientation make up the bill-of-fare here and serve as a first-rate showcase for the lark's warm and feelingful talent. Slick entries here are "Through A Long And Sleepless Night," "Lover," and "I Believe In You." Top programming fare.


Billboard gave it four stars in its October 10, 1964 edition, although no review. Strangely, nothing seemed to indicate just where the songs had been recorded. A couple of months later, Sue issued two of the tracks from the LP as a single: "Make Someone Happy" and "Through A Long And Sleepless Night".


Meanwhile, Joan appeared at the Great McKean County Fair in Smethport, Pennsylvania on September 4, 1964. She was listed just before the Poodle Symphony.

And then, appalled at the racism rampant at the time, Joan decided to leave the U.S. She'd recorded some demos, which had been sent to England; the English insisted on her coming over to record them herself. However, she first went to Spain. (She'd stuck a pin in a map and fate determined her destination to be Madrid, where she stayed until she got a visa to England.) She was so confident of her decision, that she bought a one-way ticket.


By the start of 1966 at the latest, she'd changed her name to "Salena Jones" to avoid confusion with British singer Sandie Shaw (who had a hit record with "Puppet On A String"). Where did the name come from? Joan took parts of the names of two of her idols: SArah Vaughan and LENA Horne. She then turned "Joan" into "Jones" and became a jazz legend in Europe.

While her subsequent career is beyond the scope of this article, it's worth following. I could spend hours listening to her wonderfully smooth, soulful jazz voice.

I don't know when Joan and Ben DeCosta divorced, but it was no later than 1965, since he married again in January 1966. Her husband is now composer/arranger Keith Mansfield, whom she married on January 28, 2009.


On April 20, 2019, as I was researching this story, Salena Jones and her trio had just appeared at London's Hampstead Jazz Club. Not bad for someone who's just passed her 89th birthday. Joan Shaw herself summed it all up: "I wanted something better than rhythm and blues. I wanted to do something else, and I did."


Special thanks to Mark Seganish, Victor Pearlin, Gilles Petard, and Jay Bruder.



UNRELEASED SUPREME (with the Buddy Tate Ork)
Rain In My Eyes (recorded 12/28/47)
Only You (recorded 12/28/47)

SAVOY (with Paul Williams & His Hucklebuckers)
702 He Knows How To Hucklebuck / [House Rocker - Paul Williams] - 6/49

MGM
10701 Peace Of Mind / Deceiving Myself - 5/50
10789 I Had A Talk With The Wind And The Rain / I've Got A Feeling I'm Falling - 9/50
10866 Walking With The Blues / If You've Got The Money I've Got The Time - 12/50

REGAL (with the Billy Ford Ork)
3326 Pretty Eyed Baby (with Billy Ford) / [Marcheta - Billy Ford] - 6/51

ABBEY (with the Billy Ford Ork)
3030 Lonesome For My Baby (with Billy Ford) / Rock My Soul - 10/51

CORAL (Decca subsidiary)
65086 Lonesome And Blue / I Love The Way You Love Me - 5/52
65095 Troubles / Better Be On My Way - 7/52
65099 Until You Came Along / Anything You Say - 10/52

GEM (with the Blues Express Ork)
205 You Drive Me Crazy / Why Don't You Leave My Heart Alone - 4/53
209 Baby Come On / Oh How I Hate To Say Goodbye - 7/53
212 You Make Me Cry Myself To Sleep (Every Night) / Do What You Want With Me - 10/53
213 Regretful / I've Got The Blues (He's Cheating) - 53 [probably never released]

UNREL GEM
Big Daddy - spring 54
Evil Gal's Daughter Blues - 5/54

JAGUAR
3008 Fly Away Heartaches / I've Waited So Long - 11/54
3010 I Want A Man For Christmas / Most Of All (Joe Loves Me) - 11/54
3013 I Shouldn't Be Alone So Long / The Ten Commandments Of Love - 4/55

ABC-PARAMOUNT
45-9724 Broken Heart / Hand Holdin' Baby - 7/56
45-9751 Just Kiss Me / Don't You Remember? - 11/56

PREP (as "Joan Temple")
124 A Thousand Times / Promise - 11/57
130 Engaged To Be Engaged / The Heart You Break - 1/58

ABC-PARAMOUNT
45-9970 The Time / I Don't Wanna Cry (Over You Any More) - 10/58

EPIC (subsidiary of Columbia)
5-9368 Blue / Unsuspecting Heart - 4/60
5-9430 Now You Come Around / I'll Cry Tonight - ca 12/60

BN 601 Joan Shaw Sings For Swingers - 7/61
Gotta Be This Or That
Let Me Love You
Mississippi Mud
I'm Making Believe
Lover
I'm Beginning To See The Light
Just Squeeze Me
I Hadn't Anyone Till You
Then I'll Be Happy
Looking At You 2:49
Aren't You Glad You're You
Life Is Just A Bowl Of Cherries

COLPIX (owned by Columbia Pictures - Screen Gems)
625 That's What I Get For Loving You / You Made Me Love You - 3/62

SUE
LP 1031 Joan Shaw In Person - 9/64
Through A Long And Sleepless Night
This Is All I Ask
Lover
Fly Me To The Moon
Make Someone Happy
I'll Walk A Little Faster
Where Did 20 Go
My Mood Is You
Sittin' Alone And Counting My Tears
Moon River
I Believe In You

116 Make Someone Happy / Through A Long And Sleepless Night - 11/64




Unca Marvy's Home Page
More Articles