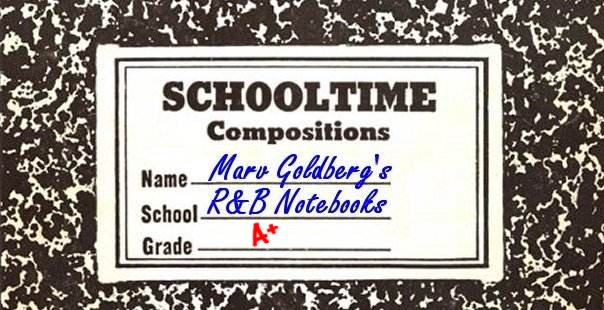 TINY TOPSY
By Marv Goldberg

© 2018 by Marv Goldberg


Of late, I've been writing some rather lengthy articles on relatively unknown singers. I think that Tiny Topsy is fairly well-known, but there's almost nothing I can find out about her. This one will be short.

Whatever you may think of her, Tiny Topsy wasn't a star. She appeared in fewer than 20 shows in a six-year period, and she was never the main attraction in any of them. I could only find a single advertised appearance where she wasn't part of a package show.

Otha Lee "Tiny Topsy" Moore was born on May 22, 1930, presumably in Chicago; she appears in no census, in Chicago or anywhere else. Her father was Casey Moore (which I can verify only because, when Otha died, he was mentioned, by name, as still being alive). Who was her mother? Beats me. I've seen her name as Annabell Moore, but there's no one with that name in any census who could possibly be her.

However (isn't there always a "however"?), I found the birth record of Annie Belle Moore, born on May 22, 1930, in Chicago, to Casey Moore (born 1912 in Memphis) and Annie Belle Pleaz (born 1913 in St. Louis). Same birthdate; same father's name. Tiny's tombstone says "Otha Lee Moore - 'Tiny Topsy' - May 22, 1930", so we're pretty certain that's a good date. Amazing coincidence or was the child's name subsequently changed (it wouldn't be the first time I've run across that)? (Should I even bother to tell you that there was never anyone named Annie Pleaz?)

I believe her father was living in a Chicago rooming house in 1940. If so, Casey Moore is married (although there's no wife in sight), 36 years old, born in Georgia, and unemployed. However, he didn't answer the questions himself, so the woman who ran the rooming house might have been guessing. The Casey Moore who was born in 1912 was living in St. Louis in October 1940; his wife, Mary, was living in Chicago. Aside from those records, there was never any other Casey Moore in Chicago at that time. I give up.


That's all I can find out about Otha's origins. Physically, she was supposedly only five feet tall and a whopping 250 pounds (although a later article in Jet, comparing her to Big Maybelle, had her at 300 pounds and Maybelle at 460 - clearly an exaggeration for both). Like Big Maybelle and Big Mama Thornton, she had a big voice to go with her big girth.

As I said, there was never anything substantial written about her, so I don't know why she chose the stage name "Tiny Topsy". I suppose it was based on the Topsy character in "Uncle Tom's Cabin", whose name has come to mean out-of-control growth. Therefore, "Tiny Topsy" is a cuter name than "Big Topsy" would have been.

As far as I can objectively determine, Otha Lee Moore, as "Tiny Topsy", burst on the scene in late July 1957, with the release of her first Federal record (from a July 9 recording session): "Aw! Shucks Baby", backed with a cover of Lillian Offitt's "Miss You So".

[Some of the more astute among you are now asking yourselves, "Say, how come he didn't mention that Tiny was the band singer with Al Smith's Orchestra from around 1946 to 1952?" That idea came from a 1973 book by Mike Rowe called Chicago Breakdown, and supposedly was something Al Smith told him. However, there's not a shred of evidence linking her to Smith. If anyone can find some, from a newspaper or magazine printed during that period, I'd be happy to change my view. There's not a single mention that I could find of either Otha Lee Moore or Tiny Topsy prior to the release of her first Federal record.]


On "Aw! Shucks Baby" (a song written by Eddie Cooley), she was backed by (according to the label) the ubiquitous "and chorus". I had always thought the group was Otis Williams & the Charms (who would back her in the future), but I was wrong. The thing to remember is that Federal Records was located in Cincinnati, which wasn't a huge show town like New York, Los Angeles, Chicago, Cleveland, Baltimore, Detroit, or Washington, DC. This meant that King, Federal, and DeLuxe planned their sessions to use whatever groups and bands were in town at the moment. In this case, Chicago's 5 Chances were at the studio that day to record "My Days Are Blue" and "Tell Me Why" (their master numbers are contiguous with hers). Voilà!; instant backup group. At the time, the 5 Chances were: Johnny "Chubby" Jones, Ronald Johnson, Howard Pitman, Reggie Smith, and Jessie Stafford.


Cash Box gave both sides a B in their July 27 issue. Of "Aw! Shucks Baby", they said: "Tiny Topsy (from the Big Maybelle school) shouts out a middle beat rocker with a gravelly voice, sometimes bringing up the notes from the soles of her feet. It is a happy, swingy wax that generates foot tappin' in the older set and Lindy hoppin' among the teeners." "Miss You So" got this: "The gravel throated miss rasps out a middle beat bouncer, telling how she misses her love." In my opinion, "Miss You So" is far superior to Lillian Offitt's fairly bland original, but, while Lillian's version became a national hit, Tiny's only did well in Chicago.

The September 21, 1957 Cash Box said: "... 'Aw! Shucks Baby' by Tiny Topsy on Federal, looks like another prospect for the top ten. Believe this is Tiny Topsy's first for Federal and Ralph Bass can take the bows." No, actually, Tiny Topsy can take the bows; I don't remember hearing Bass' voice on the record. This is a perfect example of those in the recording industry patting each other on the back and ignoring the artists altogether. After all, what did they ever do?


A third song recorded at the July 9 session was "A Woman's Intuition", which was never commercially released. When I listened to it, I noticed that it bore a striking resemblance to Big Maybelle's 1952 hit, "Gabbin' Blues", on which she duets with the uncredited singer/songwriter, Rose Marie McCoy. Sure enough, when I went digging, I found that "A Woman's Intuition" was copyright on October 8, 1957 by Rose Marie McCoy who is, most probably, the other voice you hear on the recording.


August 30, 1957 found Tiny Topsy as part of the Al Benson show at Chicago's Regal Theater. For a week, she shared the stage with the Spaniels, Sil Austin, Amos Milburn, Arthur Prysock, Ivory Joe Hunter, and Lillian Offitt. I'm sure that Tiny sang "Aw! Shucks Baby", but I doubt they'd let her do "Miss You So" with Lillian on the same bill. Her name wasn't in the ad, but she was mentioned in the show's write-up.

The September 14 Cash Box said that, on September 21, she'd appear at Robert's Show Lounge (Chicago), along with Lionel Hampton. I can't find an ad, but there's no way she would have gotten top billing over Hampton. This week-long engagement is the only advertised Tiny Topsy appearance in which she wasn't part of a package tour or multi-performer stage show.


On October 2, 1957, Tiny Topsy had another Federal session, this time backed up by Otis Williams & the Charms. She did "Come On, Come On, Come On" and "Ring Around My Finger", released that same month (with the Charms receiving label credit). At the time, the Charms were Otis Williams, Lonnie Carter, Rollie Willis, Bill Caffie, and Winfred Gerald.


That was, presumably, the session that was mentioned in the October 12 Cash Box, which said "Deejay Richard Stamz reports that Tiny Topsy completed her stint at Robert's Show Lounge and entrained to Cincy [Cincinnati, home of Federal Records] for a series of recording sessions." Richard "Open The Door Richard" Stamz, WGES DJ, was Tiny's manager.

That October 12, 1957 Cash Box article continued: "Many friends and admirers attended the funeral for Tiny's mother, who died last week." (It had also been mentioned in the prior week's edition.) This is the only mention that I could ever find of her mother (and I suppose it would have killed them to print her name). Even knowing that she died in September 1957, I still couldn't locate a single record of her.


In October, the fall edition of the "Fantabulous Rock 'N Roll Show Of 1957" began its six-week run. It starred Ray Charles, Bo Diddley, Roy Brown, Annie Laurie, Mickey & Sylvia, Big Joe Turner, the Del Vikings, the Moonglows, Mary Ann Fisher, Nappy Brown, Vikki Nelson, the Velours, Larry Williams, and Tiny Topsy. It ran through November 17, but I can't find all the cities it played in. The show began in Fayetteville, North Carolina on October 4. From there it went to the Syria Mosque in Pittsburgh (10); the Bell Auditorium in Augusta, Georgia (15); the War Memorial Auditorium in Nashville (16); the New Memorial Coliseum in Winston-Salem (17); the Auburn Casino in Atlanta (20); the Municipal Auditorium in San Antonio (31); the Coliseum in Waco (November 2); Liberty Hall in El Paso (5); the Sports Center in Tucson (6); the Coliseum in Phoenix (7); the Civic Auditorium in Albuquerque (8); the Municipal Auditorium in Kansas City (10); Cincinnati Garden (12); Tomlinson Hall in Indianapolis (14); and the Kiel Opera House in St. Louis (15).

In their October 26, 1958 edition, Cash Box gave "Ring Around My Finger" their "Award O' The Week", saying: "Tiny Topsy, who came rushing to the fore with her 'Aw Shucks Baby,' is in rare belting form as she rocks out the quick beat 'Ring Around My Finger.' This gal reaches down to her toes for some of the notes and turns in a performance that defies the listener to sit still. A waxing that could break out in pop as well as r & b. It is loaded. Jocks should have a field day with it. The flip, 'Come On, Come On, Come On,' is another exciting offering with the hearty belter raising the roof. Another good side that could happen. However, we'll stick with 'Ring Around My Finger'." Once again, a good review; once again, no national hit.

Let's contrast this with Billboard's October 28 review of "Tiny Topsy & His Charms". It's all verbatim (as is what I just typed) and I can't even think of a comment.


Come On, Come On, Come On (69) - The chanter blasts thru this pleader and never lets up the pressure. Even so, there's little here to lift it above many others. Moderate chances only.

Ring Around My Finger (66) - Topsy is a shouter and he gives plenty on this swinger. Starts very strong, but after the first chorus there's little change to keep interest. Windup is a letdown.


November 21 found her back in Cincinnati to lay down "You Shocked Me" and "Waterproof Eyes" for Federal. The uncredited group on these is, most probably, James Brown & the Famous Flames, who were in the studio the same day for their "Baby Cries Over The Ocean" session. At the time, they were James Brown, J.W. Archer, Bill Hollings, and Louis Madison.


The week beginning November 29, 1957, Tiny was at the Apollo Theater as part of a Dr. Jive show. Others on the bill were Ray Charles, Mickey & Sylvia, the Velours, the Kodaks, the Jesters, Bobby Day, Jo Ann Campbell, and Screamin' Jay Hawkins.


Tiny Topsy started off 1958 with a trip to the Uptown Theater in Philadelphia, as part of a Reggie LaVong show that also featured Buddy and Ella Johnson, Bo Diddley, the 5 Keys, Charlie & Ray, the 5 Satins, and Floyd Ryland. It had probably started on January 17 and ran for a week.


This appearance coincided with her next Federal release: "You Shocked Me", coupled with "Waterproof Eyes". They were reviewed in the February 1, 1958 Cash Box: "Tiny Topsy, one of the best of the rock 'em and belt 'em school, comes up with two dillies in the quick beat jumper, 'You Shocked Me', and the equally exciting, but slower tempo 'Waterproof Eyes'. Two decks that should get the steam up in those teenaged valves. This gal really sells a song, and here she sells two. Get this release."


Then, it was on to the Apollo Theater the week of January 31. This time, she shared the stage with Joe Turner, Lee Allen, the 5 Satins, Robert & Johnny, the Turbans, the Wanderers, Clay Tyson, and Choker Campbell.


On February 4, 1958, Tiny had another recording session for Federal, laying down "Western Rock 'N Roll" and "Cha Cha Sue". The backup group on these is, most probably, the later Swallows (Eddie Rich, Calvin "Khaki" Rowlette, Frederick "Money" Johnson, Earl Hurley, Edward "Buddy" Crawford, and Buddy Bailey [not the lead of the Clovers]), who were there recording "Oh Lonesome Me". "Western Rock 'N Roll" is one of those songs that both references current TV trends and drags in as many current song titles as possible (and was recorded well before the Olympics' "Western Movies").

In March 1958, Tiny became part of the "R&B Cavalcade" tour, which had the Midnighters, the 5 Royales, Little Willie John, Etta James, Big Beulah Bryant, and Bo Diddley. It played the Tucson Sports Center on April 17 and the City Coliseum in Austin, Texas on April 21 as part of 50 one-nighters.


Also in April, Federal released "Cha Cha Sue" and "Western Rock 'N Roll". They both received a B+ in the May 3, 1958 Cash Box: "Tiny Topsy belts a gusto filled middle beat cha cha with one of her gravely interpretations. Ok deck that excites and entertains. Good airplay should get a solid reaction." And, of "Western", they said: "Tiny Topsy wails a humorous novelty in her usual energetic manner. The deck is adorned with gimmicks borrowed from TV and current pop tunes. This deck could break away - so watch it carefully." "Cha Cha Sue" was the #3 record on Richard Stamz' WGES (Chicago) show the week of May 24. (And I'm sure it's just a coincidence that he was her manager.)


On May 31, it was back to the Apollo Theater, this time with Ray Charles, the Heartbeats, the Cadillacs, Ann Cole, Solomon Burke, and the Cookies. Also on the show were the Drifters, who would be fired by their manager at the end of the week, and the Crowns (the remnant of the 5 Crowns), who would be hired to become the new Drifters. I wonder if Tiny realized it was history in the making.


Sometime in early 1959, Tiny had her last Federal session. Backed by a chorus (although, strangely, not a bad one), she waxed "Just A Little Bit" and "Everybody Needs Some Loving". These were released in May and reviewed in the June 13 Cash Box: "Both ends of Tiny Topsy's new Federal outing could return her to the graces of a secure chart position. Though they both concern themselves with the love problem, variety is offered: 'Just A Little Bit' is from the wildly rockin' school, while 'Everybody' is a powerful rock-a-ballad. Solid ork-chorus support shines throughout. Tiny's tonsils are in excellent shape on either end. Take your pick."


Tiny's next visit to the Apollo Theater was the week of August 14, 1959. She was part of a Dr. Jive show with Larry Williams, Little Anthony & the Imperials, Frankie Lymon, the Hollywood Flames), the Skyliners, the Cadillacs, Eugene Church, the Clickettes, and The Clintonian Cubs. The show was held over for a second week.

The February 6, 1960 Cash Box had this odd item: "[Bob Cole, of King Records] also notes that A&R chief, Sonny Thompson, along with King men [?], are recording Tiny Topsy and Ciel Johnson." If she did return to lay down more tracks, no further recordings were ever released.


Tiny was back at the Apollo the week of February 19, 1960 for another Dr. Jive show. This time, she shared the stage with Johnny Nash, the Flamingos, the Hollywood Flames, Nappy Brown, the Centurians, Eugene Church, Barrett Strong, and the Fidelitys.


There was another Apollo Theater appearance the week of June 24, 1960. It was supposed to have been a Dr. Jive show starring Jimmy Jones, Marv Johnson, the Flamingos, the 5 Satins, and Tiny Topsy. However, Tommy "Dr. Jive" Smalls had been arrested on May 19 as part of the Payola investigations (along with Alan Freed, Hal Jackson, Peter Tripp, and Jack Walker) and had immediately been fired by station WWRL. You can't have a Dr. Jive show if there is no Dr. Jive, but the name of the show was quickly switched to "Tommy Smalls' Rhythm & Blues Revue". Unfortunately, the New York Age, which was always there with Apollo Theater ads, had gone out of business on February 27, 1960, so there's no big ad with Tiny's name in it; she's just part of "and many more".


On August 26, she joined DJ Georgie Woods for an 11-day trip to Philadelphia's Uptown Theater, along with the Flamingos, the Isley Brothers, Marv Johnson, the Olympics, Shirley & Lee, Dave "Baby" Cortez, Ann Cole, the Miracles, and Doc Bagby's band. Although it was a year out of date, she was advertised as singing "Just A Little Bit" (probably because, by this time, Rosco Gordon had recorded the song for Vee-Jay and had had a hit with it). Actually, regardless of the writer credits on Tiny's release (Thornton, Thompson, Bass, Washington), Rosco Gordon had really written the song. He'd auditioned it for Ralph Bass at King/Federal, who rejected it, but still gave it to Tiny (and claimed partial writer credit).


Tiny and Georgie Woods were back at the Uptown for 9 days, beginning December 25, 1960. The others this time were the Isley Brothers, the Miracles, Jackie & the Starlites, U.S. Bonds, Clay Tyson, Bobby Bennett, the Cashmeres, and Doc Bagby. Once again, the ad mentioned "Just A Little Bit".


In early 1961, a new recording session, this time for Argo, a subsidiary of Chess Records. The three songs we know about are "Fat Girl", "How You Changed", and "Working On Me Baby"; the second two were released in March. There are some Argo copies that have "How You Changed" as "After Marriage Blues", a title that was kept when the record was issued in the United Kingdom (on Pye, in September). Cash Box still loved Tiny, rating both sides B: "Lass gives a rough-and-tumble blues delivery [on 'How You Changed'] about a hubby who's changed for worse since he's been married. Good sock beat for R&B audiences." And, for the flip: "Somewhat similar sound from the lark. Deck has a flavor of the years-back success, 'Dance With Me Henry'."


Tiny was part of the show at Chicago's Regal Theater the week beginning April 21, 1961. It also had Ernestine Anderson, Aretha Franklin, the Olympics, the Capris, the Dells, the Flamingos, Sarah McLawler, Johnny Hartman, Wade Flemons, the Red Saunders Orchestra, and Moms Mabley.


Tiny was back at the Apollo on June 1 as part of a Clay Cole show, starring Chubby Checker, Valerie Carr, Shep & the Limelites, the Unforgettables, and the Reuben Phillips Orchestra. Clay Cole, went the blurb in the May 29 Billboard, "... hired four teen-aged girls who will demonstrate 'The Twist' dance, while Checker plays his big hit of the same title. The girls' terp act will be produced by choreographer Honeys Cole [sic; should be 'Honi Coles']." Seems to me that, in June 1961, anyone who didn't know what the Twist looked like had probably been living under a rock in a cave somewhere on a desert island.


Another trip to the Regal, this time starting August 11, 1961. Roy Hamilton was there, as was Dizzy Gillespie's orchestra, the Edsels, Etta Jones, King Coleman, the Isley Brothers, Wini Brown, Bobby Marchan, Irwin C. Watson, and, especially Big Maybelle. Why "especially"? Because it inspired this delightful nonsense in the September 7, 1961 Jet (in the People Are Talking About column):


How the management at Chicago's Regal Theater worried about the beams holding up the stage when 300-pound, hip-shaking Tiny Topsy and the 460-pound blues shouter Big Maybelle appeared on the same bill and joined some 30 other top performers in a rousing grand finale that actually had the big movie house rocking.


From there, Tiny went to Philadelphia to participate in another Georgie Woods show ("Hitmakers Of '61") at the Uptown Theater, beginning August 25. The other hitmakers were Jerry Butler, Shep & Limelights, the Spinners, the Jarmels, the Jive Five, the Miller Sisters, Maxine Brown, and Moms Mabley. Most of them actually were hitmakers; alas, not Tiny Topsy.


February 23, 1962 found Tiny back at the Apollo Theater for a Hal Jackson "Old Goldies" show. The others were: the Cadillacs, the Clovers, the Hollywood Flames, the Imperials, Charlie & Ray, the Kodaks, the Turbans, and the Charts. After only five years, she's already been relegated to an "oldies" act.


Tiny Topsy was part of a 10-day show at the Uptown Theater in Philadelphia, beginning March 9, 1962. The MC was WDAS DJ Lord Fauntleroy and, once again, Moms Mabley was part of it. Shep & the Limelights were back with her too, as was Maxine Brown. New faces were the Vibrations, Gladys Knight & the Pips, the Impressions, and Bill Massey's band. However, as early as December 1961, Tiny had been appearing at Chicago's C&C Club Lounge. She was even advertised there during the time she was at the Uptown (she's in their March 10 ad).


Other than C&C Club Lounge ads, there was nothing at all in the press about Tiny Topsy in 1963, although in September, King Records (parent of Federal) decided to re-release "Aw! Shucks Baby" (although a different take than the original), backed with "Everybody Needs Some Loving". For some reason, the label credit only says "Tiny".


On August 15, 1964, Tiny was advertised at the C&C Club Lounge. The next day, she was dead. The September 3, 1964 Jet had this:


"Tiny Topsy," a five foot, 250-pound-plus entertainer, whose name in real life was Otha Lee Moore Hall, died in Chicago's Cook County Hospital [on August 16, 1964] of a brain hemorrhage and scores of show business folks mourned her passing. Tiny, 34, married to a South Side Chicago night club owner, Samuel Hall, began her career in the all-Negro Chicago suburb of Robbins at the age of five. She eventually worked with such well-known figures as comedian Dick Gregory, the late "Blues Queen" Dinah Washington and bandleader Red Saunders. She belted the blues, a la Big Maybelle, one of her idols, and was a lightfooted dancer despite her bulky figure. On hearing of her death, comedian Redd Foxx, Saunders and tenor saxist Paul Bascomb raised a "sizable" donation at Chicago's Regal Theater in her behalf. She is survived by her father, Casey Moore, of Chicago, in addition to her husband. Eight pallbearers, nearly all members of the band that played her husband's club, were required to lift the body.


In case you haven't been following closely, this was more than was ever written about her while she was alive. It also mentions her real name (Otha Lee Moore), her father's name (Casey Moore), and the fact that he's still alive.

It also tells us that she was married, something else that was never in the press. He was Samuel Hall, and he pops up again in this last-ever mention of Tiny (in the September 10, 1964 Jet): "Mrs. Claudia Glenn is the owner of the C. & C. Lounge where 300-pound singer-entertainer Otha Lee Hall (Tiny Topsy) was working when she died recently in Chicago. Tiny's husband, Samuel Hall, the reported owner, is a disc jockey at the same club." I'm confused. Who owns the club? Is it Claudia? Samuel? Both? The good news is that whoever owned it, I don't care; it has no bearing on our story.


Of course, the fun doesn't end there. The Cook County (Illinois) death index says that Otha Hall died on August 16, 1964. All well and good. However, her tombstone says "Otha Lee Moore - 'Tiny Topsy' - May 22, 1930 - August 16, 1964". Why doesn't it say Hall? Oh, Tiny, what things you kept hidden from us.

What can I say about Tiny Topsy? She knew how to belt it out and I basically like her singing, although, to me, she's no Big Maybelle or Big Mama Thornton. Since she never had any hit records, I guess the listening public agreed.


Special thanks to Victor Pearlin, Billy Vera, Mike Dover, and Robert Campbell.



TINY TOPSY

FEDERAL
12302 Aw! Shucks Baby / Miss You So - 7/57
backed by the 5 Chances on Aw! Shucks Baby
12309 Come On, Come On, Come On / Ring Around My Finger - 10/57
backed by the Charms on both sides
12315 You Shocked Me / Waterproof Eyes - 1/58
the group on Waterproof Eyes is probably James Brown & the Famous Flames
12323 Cha Cha Sue / Western Rock 'N Roll - 4/58
the group on both sides is probably the Swallows
12357 Just A Little Bit / Everybody Needs Some Loving - 5/59
both sides have a chorus

UNRELEASED FEDERAL
A Woman's Intuition - recorded July 9, 1957
The other voice probably belongs to Rose Marie McCoy

ARGO (Chess subsidiary)
5383 How You Changed / Working On Me Baby - 3/61
Some copies have How You Changed as After Marriage Blues

PYE (UK)
7N 25104 After Marriage Blues / Working On Me Baby - 9/61
After Marriage Blues is the same song as How You Changed

KING (reissues - just credited to "Tiny")
5815 Aw! Shucks Baby / Everybody Needs Some Loving - 9/63
Aw! Shucks Baby is an alternate take of the Federal cut




Unca Marvy's Home Page
More Articles