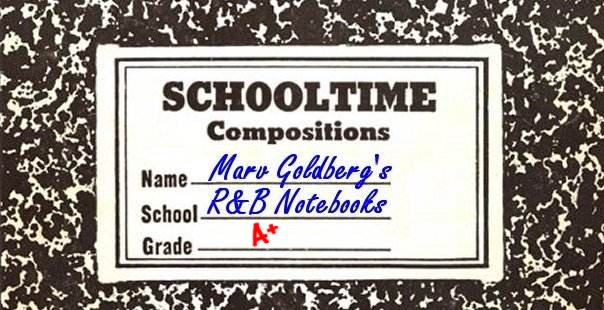 The 5 Crowns

By Marv Goldberg

Based on interviews with Dock Green,
Wilbur Paul, "J.D.", Ben E. King,
Charlie Thomas, Elsbeary Hobbs, and Ray Richardson


© 2001, 2009 by Marv Goldberg
Most collectors would agree that the 5 Crowns represent the quintessential New York street corner sound of the early 50s. Raw and untutored, with no hit records to their credit, they are still remembered more fondly than many of their more polished contemporaries.


The story of the 5 Crowns begins up on 115th Street in New York's Harlem, where a group called the Harmonaires formed in early 1952. The Harmonaires consisted of Wilbur "Yonkie" Paul, Dock Green, Jr., Richard Davis, Ralph Martin, and his twin brother, Joe. This aggregation lasted only a short time before Davis and the Martin brothers went off to start the 5 Willows.

Dock and Yonkie then teamed up with the Clark brothers: James ("Papa"), Claudie ("Nicky"), and John ("Sonny Boy"), who had grown up in Buffalo, New York before relocating to Harlem. John was the oldest (born 1933), then Claude (1935), and, in spite of being called "Papa", James was the youngest (1936). The Harmonaires renamed themselves the "5 Crowns", and they were on their way.

A strange feature of the 5 Crowns was that all the original voices were tenors, although John could sing baritone and Dock could make it to bass.

After practicing a while, they sought out Lover Patterson, the manager of the Orioles (at least they thought he was the manager of the Orioles; he was actually their valet). Lover listened to them and made a decision: he left the Orioles and began managing the 5 Crowns.

(Over the years, Lover Patterson would manage a host of groups, many with interchangeable names, including the Cadillacs, the Swans, the Millionaires, the Duvals, and the Drapers.)


Through Lover's efforts, the 5 Crowns signed with Eddie Heller's Rainbow Records (at 767 10th Avenue). The signing was announced in July 1952, at the same time that he pacted the Miller Sisters and Gene Smith. Considering how the recording industry worked in those days, it's a sure bet that the 5 Crowns had held their first session before any press release was given out.

The 5 Crowns recorded at least 13 sides for Rainbow, but session information is unknown. Their first record, released in September 1952, was "A Star", backed with "You're My Inspiration." At this time, Papa Clark led all the ballads, and Yonkie fronted the uptempo numbers.

Heller felt lucky about "You're My Inspiration", and shipped a thousand copies to a distributor in the midwest. However, this coincided with a truckers' strike, and he ended up having to ship another thousand by plane. (Of course, this could just be a public relations story.)


The record was reviewed the week of October 4, 1952, with "You're My Inspiration" receiving an excellent rating. Other records reviewed that week were: Little Caesar's "Goodbye Baby" and Shirley Haven & the 4 Jacks' "Stop Fooling Around." That same week "You're My Inspiration" was picked as a Tip in New York (along with the Ravens' "Rock Me All Night Long").

In November, Rainbow issued the group's second record: "Who Can Be True", backed with "$19.50 Bus." The record doesn't seem to have been reviewed, but its competition was: Willie Mabon's "I Don't Know", Amos Milburn's "Rock, Rock, Rock", Mickey Baker's "Oh Happy Day", and Brownie McGhee's "Bad Nerves."


Then, in December 1952, it was reported that the 5 Crowns had cut covers of two pop records: Jo Stafford's "Keep It A Secret" and Joni James' "Why Don't You Believe Me." It's possible that Rainbow was so excited about the double chance to have a cover hit that they neglected to even send "Who Can Be True" out for review. (In the "how'd they expect to get away with it" department, Rainbow registered "Keep It A Secret" with BMI with Lover Patterson credited as the writer instead of Jessie Mae Robinson, whose name appeared on the versions by Slim Whitman, Jo Stafford, and Bing Crosby.)

Released in January 1953, the record was reviewed the week of January 17. It didn't get the rave reviews Heller had hoped for, with "Secret" getting a "good" rating and "Believe" only pulling a "fair." Other reviews that week were for Johnny Ace's "Cross My Heart", Lloyd Fatman's "No Better For You", Percy Mayfield's "The River's Invitation", the Jets' "The Lovers", and the Emanon Trio's "Mr. Johnny Long Donn Is Dead."

Also in January, the 5 Crowns turned up in an ad for the Shaw Artists Corporation. This prestigious booking agency also handled the Orioles, the 5 Keys, Fats Domino, Ray Charles, Lowell Fulson, the Clovers, Charles Brown, Ruth Brown, Buddy Lucas, Slim Gaillard, Little Walter, the Griffin Brothers, Amos Milburn, Joe Turner, and Paul Williams. In spite of the prestige of the agency, I could only find a single notice of the 5 Crowns appearing anywhere!

The fourth Rainbow release was "Alone Again", coupled with "I Don't Have To Hunt No More." While it was issued to the general public in March 1953, Dr. Jive, on his WWRL show, got a jump on everyone in February, becoming the first DJ to spin the record. Both sides received good reviews the week of April 4, 1953, along with Rufus Thomas' "Bear Cat", Scatman Crothers' "Papa (I Didn't Treat That Little Girl Mean", Dolly Cooper's "I'd Climb The Highest Mountain", Little Esther & Bobby Nunn's "You Took My Love Too Fast", the Sha-Weez' "No One To Love Me", the Marylanders' "Good Old 99", and Little Mr. Blues' "Mama - Your Daughter Played It Cool."

After what Dock and Yonkie claimed was a "misunderstanding" with Eddie Heller (but might just have been the expiration of a one-year contract), the 5 Crowns left Rainbow. Still in the can were at least five masters: "Again", "At The Fair", "The Man From The Moon" (a street song which the Crickets would later release in a more polished version), "Good Luck Darling", and "You Win Again" (a cover of Tommy Edward's late 1952 pop hit). Had any of these been released at the time, it's doubtful that it would have had better luck than any of their previous material.

They got an appointment to audition for Jerry Blaine of Jubilee Records, but Hy Weiss met them while they were waiting (he was associated with Blaine's Cosnat Distributors) and talked them into recording for his new Old Town label instead. Their signing was announced in July 1953, by which time, I'm sure, they'd already cut "You Could Be My Love" and a second version of "Good Luck Darling." For some reason which he didn't remember, Yonkie took the lead on all released Old Town tunes, both ballads and uptempo.

Those two sides were released in August, but, in keeping with Old Town's shoestring operation, weren't sent out for review. The competition at the time would have been the Spaniels' "Baby It's You", the Coronets' "Nadine", the 4 Dukes' "Crying In The Chapel", the Lamplighters' "Part Of Me", the Orchids' "Oh Why", the Flames' "Baby, Pretty Baby", the Robins' "How Would You Know", the 5 Willows' "Delores", the Imperials' "You Should Have Told Me", the Drifters' "Money Honey", the Thrillers' "The Drunkard", Bobby Mitchell & the Toppers' "4-11=44" (good song, bad math), and the Gaytunes' "Thrill Of Romance" (which got a poor rating).

In December 1953, the 5 Crowns appeared at the Dawn Casino in Harlem, along with Eunice Davis, Joe Medlin, and the Hot Lips Page Orchestra. Their only other Old Town release, "Lullaby Of The Bells" and "Later, Later Baby", was issued in January 1954.

Once again, an Old Town record wasn't reviewed. The competition, however, was: the Drifters' "Such A Night", the Ravens' "September Song", Louis Jordan's "Dad Gum Ya Hide, Boy", the Vocaleers' "Will You Be True", the Crickets' "Are You Looking For A Sweetheart", the Charmers' "The Beating Of My Heart", the Clovers' "Little Mama", the Flamingos' "You Ain't Ready", Cozy Eggleston's "Big Heavy", Shirley & Lee's "Lee Goofed", the Hollywood Flames' "I Know", and the Topps' "Tippin'."

The best that can be said about Old Town's record keeping is that it was "chaotic." In 1999, two previously unknown test pressings surfaced: "Oh Lovely One" and "A Story" (mistitled "My Story"). There could be any number of others.

By the time that "Lullaby Of The Bells" was released, however, the 5 Crowns weren't five any more. Nicky Clark had left, probably in the fall of 1953, to sing with the Harptones (he's on "A Sunday Kind Of Love", cut in November). But with a name like the "5 Crowns", their fans expected to see five of them. So, instead of immediately getting a replacement for Nicky, Lover Patterson joined them on stage, silently mouthing the words to their songs.

Then John Clark left also, and they realized that they'd have to get some replacement singers. Tenor Jesse Facing (possibly Jesse Faison) and bass William "Bugeye" Bailey were brought into the group (with Bugeye being their first real bass). Papa Clark was the next to go, leaving to join another of Lover Patterson's groups, the Carnations. (Within a couple of months the Carnations would be taken over by Esther Navarro, renamed the Cadillacs, and record "Gloria.")

Papa was replaced by tenor Richard Lewis, and the 5 Crowns were now Wilbur "Yonkie" Paul (tenor), Richard Lewis (tenor), Jesse Facing (tenor), Dock Green (baritone), and William "Bugeye" Bailey (bass). This is the group that re-signed with Rainbow on February 12, 1955 (along with Mildred Paige and Mickey Baker). That same month, Eddie Heller announced that he had started Riviera Records, under the control of General Manager Eddie Wilcox (former bandleader and a&r man for Derby Records), as an outlet for R&B.


Only a single 5 Crowns record was ever released on Riviera: "You Came To Me", backed with "Ooh Wee Baby" (both led by Yonkie). Issued in March 1955, it was reviewed the week of March 19, along with Nappy Brown's "Don't Be Angry", the Diablos' "Route 16", the Griffins' "I Swear By All The Stars Above", the Turbans' "Tick Tock A-Woo", the Falcons' "Tell Me Why", and Sherry Washington & the Chromatics' "La De Do De Do."

A few months later, the 5 Crowns broke up, with Yonkie going off to sing with the Willows for a while. Dock Green then put together a new group consisting of tenor Bernard Ward, bass Elsbeary Hobbs, a tenor remembered only as "Charlie", and a lead singer named "J.D." (Although I interviewed J.D. 30 years ago, he wouldn't tell me his name, claiming that "everyone just knows me as 'J.D.'." What I didn't know at the time (and what he didn't tell me), is that both he and Bernard Ward had been members of Billy Bland's Bees that had recorded "Toy Bell" for Imperial in 1954.)


In November 1955, George Goldner announced that both the 5 Crowns and the Cleftones had been signed to his Rama label. This really makes no sense, since both the Cleftones "You Baby You" and the 5 Crowns' "God Bless You"/"Do You Remember" were issued that same month on his newly-reactivated Gee label. Unless he simply made a mistake, he should have known that Gee (and not Rama) labels were being printed for these releases. (Since the Gee label had been re-designed, it probably wasn't something that happened overnight.)

New label or not, "God Bless You" wasn't sent out for review. The competition at the time was Otis Williams & the Charms' "That's Your Mistake", the Keynotes' "A Star", the Cleftones' "You Baby You", and the Rays' "Moo-Goo-Gai-Pan."


However, being hooked up with George Goldner was enough to get the guys booked on a show at the Rockland Palace, held on November 13, 1955. The show was produced by Lexy "Flap" Hanford, owner of the After Hours Bar in Harlem (as well as the After Hours and Chariot labels). It starred Ray Charles and the Moonglows, as well as the Cadillacs, Charlie & Ray, Delores Ware, and the New Yorkers Five. The MCs were Ruth Mason and Herman Amis, DJs on WOV.


As long as the 5 Crowns were signed to Gee, Lover Patterson also got another of his groups, the Duvals, a recording contract there. Gee 1003 was supposed to have been "Guide Me"/"Happiness", but as far as can be determined, the record was never released to the general public. The last names of three of the Duvals aren't known, but they were Ike Mason, Charlie, James, and Arnold. [Thanks to George Korval, I recently found out that his full name was James Garland.]

Somehow, in April of 1956, Lover Patterson got Rainbow to re-release "You Came To Me" (this time on the parent label). However, when "God Bless You" failed to take off, the 5 Crowns broke up again, and on some Rainbow pressings Lover (always the opportunist) had the group listed as "The Duvals."


Dock, determined to succeed, was then left to put together another group. He was able to get back some of the Riviera gang: Yonkie Paul returned, as did Jesse Facing and Richard Lewis. The bass this time was Leroy Brown. This group recorded "Popcorn Willy" and "I Can't Pretend" for David Miller's Trans-World Records, a subsidiary of Essex (with Yonkie leading both sides). However, it's actually a little fuzzier than that: the record was issued in June 1956 and almost immediately thereafter came out on Caravan also (this time spelled "Popcorn Willie"). Trans-World seems to be the original issue, but both Dock and Yonkie recalled recording it for Caravan. Trans-World was based in Media, Pennsylvania, while Caravan was in Paramus, New Jersey. It makes more sense for the 5 Crowns to have recorded for a company in New Jersey than one in Pennsylvania, but there was probably some sort of tie-in between the two. On Trans-World, the song was credited to Coleman and Patterson; on Caravan, it's Coleman, Patterson, Zane, and Peterson.

"Popcorn Willie" (covered by the Marquis on Rainbow in August) was another 5 Crowns record that wasn't reviewed. It's competition would have been the Teenagers' "I Promise To Remember", Willie Headen & the 5 Birds' "Back Home Again", Fats Domino's "So Long", the G-Clefs' "Ka-Ding-Dong", the Velours' "My Love Come Back", the Mint Juleps' "Bells Of Love", the Fi-Tones' "I Belong To You", the Gassers' "Hum De Dum", the El Dorados' "A Fallen Tear", the Spaniels' "Since I Fell For You", and the Hurricanes' "Dear Mother."

After this, the 5 Crowns wouldn't record again for almost two years. Personnel were in and out over that time as Lover attempted to put together a hit-making group. (Richard Lewis went on to join his sister, Ella Lee Lewis, as part of the Ivories on Mercury.)

On October 11, 1956, the 5 Crowns joined Ann Nichols and the Clark Kids at a rally for presidential hopeful Adlai Stevenson held at Harlem's Hotel Theresa. Also on hand were Robert Preston, Nancy Walker, Shelly Winters, and Tallulah Bankhead.


A singer who almost became a member was baritone Ray Richardson, who went on to sing with Bernie Mackey's Ink Spots, as well as lead his own Ink Spots group in Canada. This is how he tells the story:


Lover Paterson recruited me when I was standing in front of the Apollo theater. He took me to a rehearsal in an apartment building somewhere on Seventh Avenue.

My time with the Five Crowns was that one rehearsal. Lover asked me to sing along with Ben [Nelson], Jimmy [Milner], and Charlie [Thomas]. One or two other guys were there, but I didn't know them. In fact Jimmy didn't show up, We waited and finally left. I was living in Far Rockaway at that time, and stopped on Queens Boulevard to call Jimmy. He said he didn't show for the rehearsal because his girlfriend wanted him to stay as a single. I was never in touch with Lover after that. Lover was always recruiting, just in case.


[Note that baritone Jimmy Milner would join the Drifters in March 1958, in time for the "Moonlight Bay" session. He'd later become part of Ray Richardson's Ink Spots (as "Jimmy Mills").]


By the beginning of 1958, they were: Charlie Thomas (tenor), Sy Palmer (tenor), Benjamin Earl Nelson (tenor/baritone), Dock Green (baritone), and Elsbeary Hobbs (who had been in the Gee group: bass). Occasionally, Nicky Clark would join them and, since there were sometimes six of them, they dropped the "5", simply calling themselves the Crowns.

Lover himself had discovered Benjamin Earl Nelson (who was, of course, to become Ben E. King in about a year's time). Ben worked in his father's restaurant, and that's where Lover had overheard him singing to himself.


Lover got the group a session with songwriters Doc Pomus and Mort Shuman, president and stock clerk, respectively, of the newly-formed RnB Records (at 1650 Broadway). It was a shoestring operation which was originally financed by a man who wanted to have a place he could tell his wife he was going to (although he never showed up there). The office was shared with a film company that kept equipment there.

Before a session could take place, Sy Palmer left. Deciding to become a soloist, he won the Apollo Theater amateur contest four weeks in a row in March 1958. He was immediately signed to Benny Burleigh's new Eagle Records, where he released "The Bluest Blues Of All"/"Can'cha Tell" in April. Palmer was replaced by the returning James "Papa" Clark.


Doc Pomus started rehearsing them with a song he'd written, "Kiss And Make Up", on which Charlie Thomas got to do the lead. For a flip side, they chose a tune written by Papa Clark and Walter Coleman: "I'll Forget About You." (Coleman was one of the writers of "Popcorn Willie.") Since he wrote it, Papa also did lead chores on it. This became the only record released on the RnB label (although at the same session, a blues singer recorded a couple of sides).

The record was issued in February 1958, and both sides got good reviews the week of March 10. Other reviews that week went to Thurston Harris' "Be Baba Leba", the Du Mauriers' "All Night Long", the Cufflinx's "Trick Knees", Bobby Freeman's "Do You Wanna Dance", the Caddys' "Ain't You Gonna", and the Tremaines' "Jingle Jingle."

The record did well in Pittsburgh, but there were money problems. Distributors traditionally didn't pay on a label's first release, waiting to see if the label would stay in business (while helping to drive it into bankruptcy). A man named Vinnie Spar got someone to put up an additional $10,000 and also somehow became the manager of the Crowns. But since he seems to have been left out of all subsequent events, his contribution is an unknown quantity.

The record also did well locally, and on the strength of it, the Crowns started a week-long engagement at the Apollo Theater on May 30, 1958. It was a Dr. Jive show, and the Crowns shared the stage with Ray Charles, the Heartbeats, the Cadillacs, Ann Cole, the Cookies, Solomon Burke, Tiny Topsy, and ... the Drifters.


And then, the stuff that dreams are made of. The story goes like this: On April 28, the Drifters (Bobby Hendricks, Gerhart Thrasher, Jimmy Milner, and Tommy Evans) had recorded three sides for Atlantic: "Drip Drop", "Suddenly There's A Valley", and the forgettable "Moonlight Bay" (although this was the song that made it to the Apollo Theater ad).


Within a week of this session, Bobby Hendricks had left the group to join former Drifters guitarist Jimmy Oliver at Juggy Murray's Sue label. Oliver had written "Itchy Twitchy Feeling" for him, a take-off on the Drifters' "Yodee Yakee." However, the Drifters were now without a lead singer and had no time to find and train one before the upcoming Apollo show.

Because of this, both Bobby and Jimmy decided to spend one more week with the Drifters as a favor to manager George Treadwell. Towards the end of the week, one of the Drifters, presumably drunk, cursed out both Dr. Jive and Apollo owner Frank Schiffman. This was the last straw for Treadwell, who told the Drifters they were all fired after the week was up.

Meanwhile, Treadwell had been watching the Crowns perform and was impressed enough to approach Lover Patterson with a deal. He was willing to take the Crowns and make them the new Drifters. Lover himself would be retained as road manager.

This was too good an opportunity to pass up and the strings continued to be pulled in the background. Treadwell also spoke to Doc Pomus to get his ok. (It was gladly given, and Pomus and Shuman ended up writing songs for the new Drifters). Presumably Atlantic Records management had to be apprised of the goings-on too.

The only small problem that Treadwell had to weed out was James "Papa" Clark. He'd just had to sack his Drifters group because of drinking, and Papa was known to hoist a few. The deal was made with the proviso that Papa wouldn't be part of the Drifters. In order to sweeten the pot, Treadwell lured them with a lucrative Southern tour (lucrative because most of a group's income came from appearances, not royalties). According to Ben E. King, it took "about a week" for the Crowns to formally become the Drifters.

How did it feel to go from a small-time act to (potentially) the top of the big-time? Charlie Thomas said: "It felt good; truly. I was working in the garment district, pushing a hand truck. As a kid, I used to play hooky to see the Drifters at the Apollo. It felt good!"

During the next ten months, the Crowns/Drifters were on the road, first playing Greenville, South Carolina. Then Tuskegee, Tuscaloosa, and Birmingham (Alabama); Biloxi (Mississippi); New Orleans; and Atlanta.

It was on this tour that Benjamin Earl Nelson did two remarkable things: he changed his name to "Ben E. King" (naming himself after his favorite uncle) and he wrote the song that was to change the sound of Rock 'n' Roll music: "There Goes My Baby."

(Lover Patterson, aside from being the Drifters' road manager, remained the Duvals' manager. Since there was no longer a Crowns group, he initially re-named the Duvals "The Crowns." [The Duvals on Kelit, LaSalle and Boss are different groups.] In 1960, he changed their name again, this time from the Crowns to the Drapers, a name that was supposed to sound a bit like the "Drifters." As the Drapers, they recorded "Best Love"/"One More Time" for Vest. Note that the Drapers on Gee ["(I Know) Your Love Has Gone Away"/"You Got To Look Up"] from 1963 was a different group, containing Dock Green, Tommy Evans, Johnny Moore, and "Carnation" Charlie Hughes - all former members of the Drifters! Presumably Lover Patterson was their manager.)

All the original members of the 5 Crowns are deceased now. Dock Green died in 1989. Wilbur Paul, who'd been adopted by Dock's mother, passed away in 1993. Claude "Nicky" Clark died in 1978 and brother John in 1989. It's unknown when James "Papa" Clark died. Ben E. King died on April 30, 2015, from natural causes, at the age of 76. The last to go was Charlie Thomas, who died on January 31, 2013.

The 5 Crowns came a long, long way from the hallways of 115th Street. They'd released ten records with no hits, but in about a year from the time they became the Drifters, they were at the top of the heap. And they stayed there for many years.


Special thanks to Andy Bohan.



THE 5 CROWNS
RAINBOW
179 You're My Inspiration (JC)/A Star (JC) - 9/52
184 Who Can Be True (JC)/$19.50 Bus (WP) - 11/52
202 Keep It A Secret (JC)/Why Don't You Believe Me (JC) - 1/53
206 Alone Again (JC)/I Don't Have To Hunt No More (WP) - 3/53

UNRELEASED RAINBOW:
Again (JC)
At The Fair (WP)
The Man From The Moon (WP)
Good Luck Darling (WP)
You Win Again (JC)

OLD TOWN
790 You Could Be My Love (WP)/Good Luck Darling (WP) - 8/53
792 Lullaby Of The Bells (WP)/Later Later Baby (WP) - 1/54

UNRELEASED OLD TOWN:
Oh Lovely One (JC)
A Story (WP) (mistitled "My Story")

RIVIERA (Subsidiary of Rainbow)
990 You Came To Me (WP)/Ooh Wee Baby (WP) - 3/55

GEE
1001 God Bless You (JD/BW)/Do You Remember (JD) - 11/55

RAINBOW (one pressing says "Duvals")
335 You Came To Me (WP)/Ooh Wee Baby (WP) - 4/56

TRANS-WORLD (subsidiary of Essex Records)
717 Popcorn Willie (WP)/I Can't Pretend (WP) - 6/56

CARAVAN
15609 Popcorn Willie (WP)/I Can't Pretend (WP) - mid-56

RnB (as "Crowns")
6901 Kiss And Make Up (CT)/I'll Forget About You (JC) - 2/58

LEADS: JC = James "Papa" Clark; WP = Wilbur "Yonkie" Paul; JD = (real name unknown);
BW = Bernard Ward; CT = Charlie Thomas



Unca Marvy's Home Page
More Articles