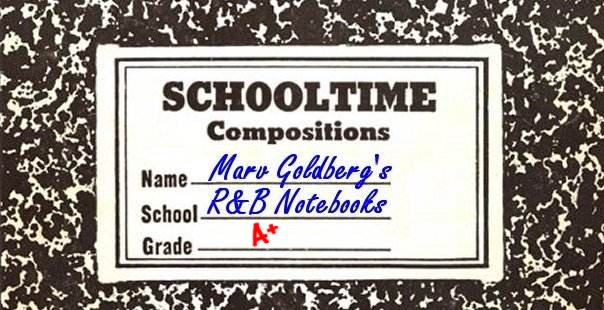 Ben E. King

By Marv Goldberg

Based on interviews with Ben E. King


© 2005, 2009 by Marv Goldberg
Several Drifters' lead singers had subsequent solo careers: Clyde McPhatter, David Baughan, Bill Pinkney, Bobby Hendricks, Ben E. King, and Rudy Lewis. Only two of them made it big; one was Clyde McPhatter, the other was Ben E. King.

Like Clyde McPhatter, Benjamin Earl Nelson was born in North Carolina (on September 28, 1938). He came into the world as Benjamin Earl Solomon; the "Nelson" came from his step-father. Born in Warren County, by the age of 1 he'd moved to Henderson, in Vance County. Also like Clyde he started singing in the church choir at an early age and relocated to Harlem (when he was 9). Unlike Clyde, however, he didn't join the local choir in New York, but sang around with a few small gospel groups.

In North Carolina, Ben's early musical influence, aside from gospel, was Country & Western, which he sometimes heard during car trips (his family didn't own a radio). In New York, at James Fenimore Cooper Junior High School, he was part of an R&B group called the 4 B's (Ben Nelson, Billy Davis, Bobby Davis, and Billy Spigner).


On a fateful day in 1957, he was singing to himself while working in his father's restaurant. One of the patrons that day happened to be Lover Patterson, manager of the 5 Crowns. In need of a second tenor/baritone, Patterson snapped him up. At the time, the other Crowns were Sy Palmer (lead), Charlie Thomas (tenor), Dock Green (baritone), and Elsbeary Hobbs (bass). Within a short while, Sy Palmer left and was replaced by one of the mainstays of the original 5 Crowns, James "Papa" Clark.

In 1958, this group recorded "Kiss And Make Up" and "I'll Forget About You" for Doc Pomus and Mort Schuman's R & B label. "Kiss And Make Up" began to make some noise locally, and the Crowns were booked into the Apollo Theater (as part of a Dr. Jive show) for the week beginning May 30, 1958. Also on the bill were Ray Charles, the Heartbeats, the Cadillacs, Tiny Topsy, Ann Cole, the Cookies, Solomon Burke, and, most important of all, the Drifters.

The Drifters at this point only barely existed. Both lead singer Bobby Hendricks and guitarist Jimmy Oliver had quit (but were doing this show as one last favor to manager George Treadwell). Other than Oliver, tenor Gerhart Thrasher was the only veteran of the group, having been with them since their second session in 1953. The others were baritone Jimmy Milner and bass Tommy Evans. Treadwell was now faced with the all-too-frequent chore of finding another lead singer. Therefore, he probably watched the relatively unknown Crowns with more than a little interest when they were on stage. He may have even secretly begun negotiations with Lover Patterson. Things came to a head when one of the Drifters got drunk and cursed out both Dr. Jive and Frank Schiffman, owner of the Apollo. Treadwell took the opportunity to fire the entire group. The Crowns were ready to step up.

Well, most of them were. It was known that James Clark had a drinking problem, and that's just what Treadwell didn't want; Clark was thus not asked to be a part of the new Drifters. This left one of the lead tenor positions open, and Ben Nelson moved up to fill it, alternating leads with Charlie Thomas.

When the week at the Apollo was over, the Crowns had some intensive practicing to do in order to learn all the Drifters' arrangements so that they could go out on the road (there were ten months of bookings awaiting them). While they were on the road, Ben E. Nelson did two things of note: first, he took a stage name "Ben E. King" (naming himself after his favorite uncle), and second, he wrote a song called "There Goes My Baby."

Was it easy to fill the shoes of the old Drifters group? Not exactly: "We got booed off the stage for a year almost before getting into the studio to record," said Ben. Whenever the group appeared, the promoters would put up a photo of the original group.


In 1959, when they came back off the road, they were ready to record "There Goes My Baby." The session, handled by producers Leiber & Stoller, completely redefined the sound of the Drifters; never again would any Drifters lead try to emulate Clyde McPhatter. Now there was the tenor/baritone voice of Ben E. King and occasionally the grittier tenor of Charlie Thomas. In fact, Charlie was supposed to have been the lead on "There Goes My Baby." Ben kept going over the lead with Charlie, but they were running out of time at the session, and Atlantic VP Jerry Wexler told Ben to do it himself.

The sound, which emphasized Brazilian baion rhythms (which fascinated Leiber & Stoller), was like nothing the Drifters (or Atlantic for that matter) had done before. Atlantic took a gamble and released it.

The gamble paid off. Released in May 1959, two months after being recorded (not the "year" that Jerry Wexler swore passed by), the quirky "There Goes My Baby" climbed to #2 on the Pop charts. Ben E. King would lead the Drifters to a string of chart hits: "Dance With Me," "This Magic Moment," "Lonely Winds," "Save The Last Dance For Me" (which gave the Drifters their only #1 Pop hit), and "I Count The Tears."

In true Drifters fashion, it immediately began to get complicated. Lover Patterson (now the Drifters' road manager) had Ben under a personal contract. Soon after the "There Goes My Baby" session, Patterson had gotten into a fight with manager George Treadwell and refused to let Ben tour with the group any longer. However, he was allowed to record with them, and over the next year, he did lead at three more sessions, resulting in the above hits. [King's replacement on the road was Johnny Lee Williams, who can be heard as lead on "(If You Cry) True Love, True Love."]

In May of 1960, things were worked out so that Ben could formally leave and start his own solo career (on Atlantic's Atco subsidiary). His first release, "Brace Yourself" and "Show Me The Way" failed to chart. His second effort was a duet with Lavern Baker (on Atlantic): "How Often"/"A Help-Each-Other Romance." This was another parallel with Clyde McPhatter, who dueted with Ruth Brown at the start of his solo career.


They say "third time lucky" and Ben's third effort was the one. "Spanish Harlem" (originally intended as a tune for the Drifters) continued the Leiber & Stoller baion beat; it zoomed up the charts. 1961 saw another monster hit, "Stand By Me" (which Ben adapted from a gospel song and tried to give to the Drifters), as well as the slightly less popular "Amor." In 1962, the record-buying public was treated to "Ecstasy," "Don't Play That Song," and "Tell Daddy." "I (Who Have Nothing)" and "How Can I Forget" were hits in 1963.


While most R&B singers could never break out of the genre, Ben E. King's resonant baritone had no trouble adapting to the material Atlantic threw at him: "Sway," "Perfidia," "Grenada," and "Frenesi," all pop standards, were part of his first album in 1961. He went on to do "Moon River," "What A Difference A Day Made," "Because Of You," "What Now My Love," and "I Could Have Danced All Night." He not only did them well, but they still stand up today.

After that, Ben's career went downhill for a while. 1964's biggest hit was "Seven Letters," which only staggered up to #45 on the Pop charts. In 1968, he was part of the Soul Clan, whose "Soul Meeting" was a mild R&B hit (the others in the Clan were Solomon Burke, Don Covay, Joe Tex, and Arthur Conley; oddly, the singers all recorded their tracks separately). He also did some duets with Dee Dee Sharp that year ("We Got A Thing Goin' On" and "What 'Cha Gonna Do About It").


Finally, with nothing much happening, he asked for a release from his Atco contract in 1969 (figuring they'd let him go soon anyway). Atlantic granted the release and Ben spent some time just performing.


There was a single and an LP for Larry Maxwell's Maxwell label in 1970 (produced by Bob Crewe). This was followed by three singles and an LP on Mandala, starting in 1972.


After a couple of years of just singing to please himself, Ben felt ready to make a comeback in 1975. He succumbed to pleas from Ahmet Ertegun and returned to the fold at Atlantic. He was right. His first effort, "Supernatural Thing," put him back into the rarefied heights of the Top Ten (#5 Pop and #1 R&B). "Do It In The Name Of Love" was also a big R&B hit that year. In 1977, Atlantic paired him with the Average White Band (Scottish Soul!) for three singles and an LP. Ben continued to have sporadic Atlantic releases through 1981.

In 1982, Ben joined Johnny Moore's Drifters in England, touring with them until 1985.

And then, a magical thing happened. In 1986, Ben was catapulted to the top again when the movie Stand By Me was a box office smash. It used his former hit as its theme and title, and Atlantic wisely reissued the tune, which ended up at #9 on the Pop charts, 25 years after its initial release!


Here's a fascinating story about a song called "Gettin' To Me" that Ben recorded for Atco in February of 1966. The track wasn't released at the time, but then, in the early 70s, a fire at Atlantic wiped out most of their unissued tracks (gone is Clyde McPhatter & the Drifters' "Candy Coated Kisses"!). Amazingly, in the late 90s, Ady Croasdell found an acetate of the song in a London record store. It became available, on a Kent CD with the same name, in 2000. (There are two cuts by Ben E. King; the rest are by various artists.)

Ben has had many releases over the years, most recently on EMI's Manhattan label (1987), Ichiban (1992; which, in spite of its name was from Atlanta, Georgia), Half Note (1993 and 2003), The Right Stuff (1997), Cleopatra (2001), and Laserlight (2002).


Ben died on April 30, 2015, from natural causes, at the age of 76. No one who lived through the 60s was untouched by the voice of Ben E. King. Both with the Drifters and on his own, Ben turned out some of the best music of our time.


Special thanks to Golden Oldies Records, which provided some of the track listings, and to Ady Croasdell.



BEN E. KING DISCOGRAPHY
R & B (as part of the Crowns; he's not doing lead)
6901 Kiss And Make Up/I'll Forget About You - 1958

ATLANTIC (as lead of the Drifters)
2025 There Goes My Baby/Oh My Love - 1959
2040 Dance With Me/(If You Cry) True Love, True Love** - 1959
2050 This Magic Moment/Baltimore** - 1960
2062 Lonely Winds/Hey Senorita - 1960
2071 Save The Last Dance For Me/Nobody But Me - 1960
2087 I Count The Tears/[Suddenly There's A Valley***] - 1960
2151 Sometimes I Wonder/[Jackpot***] - 1962
** On these tracks, but not singing lead
*** Not on these tracks

ATCO
6166 Show Me The Way/Brace Yourself - 1960

ATLANTIC (duets with Lavern Baker)
2067 How Often/A Help-Each-Other Romance - 1960

ATCO
6185 Spanish Harlem/First Taste Of Love - 1960
6194 Stand By Me/On The Horizon - 1961
6203 Amor/Souvenir Of Mexico - 1961
6207 Young Boy Blues/Here Comes The Night - 1961
6215 Ecstasy/Yes - 1962
6222 Don't Play That Song (You Lied)/Hermit Of Misty Mountain - 1962
6231 Too Bad/My Heart Cries For You - 1962
6237 I'm Standing By/Walking In The Footsteps Of A Fool - 1962
6246 Tell Daddy/Auf Weidersehn, My Dear - 1962
6256 How Can I Forget/Gloria Gloria - 1963
6267 I (Who Have Nothing)/The Beginning Of Time - 1963
6275 I Could Have Danced All Night/Gypsy - 1963
6284 What Now My Love/Groovin' - 1964
6288 That's When It Hurts/Around The Corner - 1964
6303 What Can A Man Do/Si, Senor - 1964
6315 It's All Over/Let The Water Run Down - 1964
6328 Seven Letters/River Of Tears - 1964
6343 The Record (Baby I Love You)/The Way You Shake It - 1965
6357 She's Gone Again/Not Now (I'll Tell You When) - 1965
6371 Cry No More/There's No Place To Hide - 1965
6390 Goodnight My Love/I Can't Break The News To Myself - 1965
6413 So Much Love/Don't Drive Me Away - 1966
6431 Get In A Hurry/I Swear By Stars Above - 1966
6454 They Don't Give Medals To Yesterday's Heroes/What Is Soul? - 1966
6472 A Man Without A Dream/Tears, Tears, Tears - 1967
6493 Katherine/Teeny Weeny Little Bit - 1967
6527 Don't Take Your Sweet Love Away/She Knows What To Do For Me - 1967
6557 We Got A Thing Goin' On/What 'Cha Gonna Do About It - 1968
(the above are duets with Dee Dee Sharp)
6571 Don't Take Your Love From Me/Forgive This Soul - 1968

ATLANTIC (as a member of the Soul Clan)
2530 Soul Meeting/That's How It Feels - 1968

ATCO
6596 Where's The Girl/It's Amazing - 1968
6637 It Ain't Fair/Till I Can't Take It Anymore - 1968
6666 Hey Little One/When You Love Someone - 1969

ATCO LPs
SD 33-133 - Spanish Harlem - 1961
Amor; Sway; Come Closer To Me; Perfidia; Granada; Sweet And Gentle; Quizas, Quizas, Quizas (Perhaps, Perhaps, Perhaps); Frenesi; Souvenir Of Mexico; Besame Mucho; Love Me, Love Me; Spanish Harlem

SD 33-137 - Ben E. King Sings For Soulful Lovers - 1962
My Heart Cries For You; He Will Break Your Heart; Dream Lover; Will You Love Me Tomorrow; My Foolish Heart; Fever; Moon River; What A Difference A Day Made; Because Of You; At Last; On The Street Where You Live; It's All In The Game

SD 33-142 - Don't Play That Song - 1962
Don't Play That Song (You Lied); Ecstasy; On The Horizon; Show Me The Way; Here Comes The Night; First Taste Of Love; Stand By Me; Yes; Young Boy Blues; The Hermit Of Misty Mountain; I Promise Love; Brace Yourself

SD 33-165 - Ben E. King's Greatest Hits - 1964
That's When It Hurts; Auf Wiedersehen, My Dear; Around The Corner; Young Boy Blues; What Now My Love; Stand By Me; Amor; Don't Play That Song; I (Who Have Nothing); How Can I Forget; I Could Have Danced All Night; Spanish Harlem

SD 33-174 - Seven Letters - 1965
Seven Letters; River Of Tears; I'm Standing By; Jamaica; Down Home; Si Senor; It's All Over; Let The Water Run Down; This Is My Dream; It's No Good For Me; In The Middle Of The Night; Don't Drive Me Away

CLARION LP (Atlantic Subsidiary)
606 - Young Boy Blues - 1964
Young Boy Blues; I (Who Have Nothing); Ecstasy; Here Comes The Night; My Heart Cries For You; Yes; Gloria Gloria; Brace Yourself; I'm Standing By; Show Me The Way

MAXWELL
800 I Can't Take It Like A Man/Goodbye, My Old Gal - 1970

MAXWELL LP
ML 88001 - Rough Edges - 1970
She Lets Her Hair Down; Little Green Apples; Wishing For Tomorrow; If You've Gotta Make A Fool Of Somebody; Come Together; One Man; In The Midnight Hour; Lay Lady Lay; Don't Let Me Down; Tonight I'll Be Staying With You

MANDALA
2512 Take Me To The Pilot/I Guess It's Goodbye - 1972
2513 Into The Mystic/White Moon - 1972
2518 Spread Myself Around/Travelin' Woman - 1973

MANDALA LP (reissued in 1977 as GUINNESS GNS 36046, under the title Rebirth)
MLP 3007 - The Beginning Of It All - 1972
Take Me To The Pilot; I Guess It's Goodbye; Travelin' Woman; Love Is; Into The Mystic; White Moon; Love Is Gonna Get You; Beginning Of It All; Only You Know And I Know; All Of Your Tomorrows; She Does It Right

ATLANTIC
3241 Supernatural Thing - Part I/Part II - 1975
3274 Do It In The Name Of Love/Imagination - 1975
3308 We Got Love/I Had A Love - 1975
3337 I Betch'a You Didn't Know/Smooth Sailing - 1976
3359 One More Time/Somebody's Knocking - 1976
3402 Get It Up/Keepin' It To Myself - 1977 (with the Average White Band)
3427 A Star In The Ghetto/What Is Soul? - 1977 (with the Average White Band)
3444 Fool For You Anyway/The Message - 1977 (with the Average White Band)
3494 I See The Light/Tippin' - 1978
3535 Fly Away To My Wonderland/Spoiled - 1978
3635 Music Trance/And This Is Love - 1979
3808 Street Tough/Why Is The Question - 1981
3839 You Made The Difference In My Life/Souvenirs Of Love - 1981
89234 Spanish Harlem/First Taste Of Love - 1987
89361 Stand By Me/(Yakety Yak - Coasters) - 1986

ATLANTIC LPs
SD-18132 - Supernatural - 1975
Supernatural Thing-Part I; Supernatural Thing-Part II; Your Lovin' Ain't Good Enough; Drop My Heart Off; Extra-Extra; Do It In The Name Of Love; Happiness Is Where You Find It; Do You Wanna Do A Thing; Imagination; What Do You Want Me To Do

SD-18169 - I Had A Love - 1976
I Had A Love; I Betch'a You Didn't Know; Smooth Sailing; No Danger Ahead; Everybody Plays The Fool; Standing In The Wings Of Heartache; We Got Love; Tower Of Strength; You're Stepping On My Heart (Tearing My World Apart)

SD-18191 - Rhapsody - 1976
Family Jewels; Wonder Woman; Let Me Live In Your Life; Sweet Rhapsody; Fly Away; No Deposit, No Return; I Created A Monster; Somebody's Knocking'; One More Time; Fifty Years

SD-19105 - Benny And Us (Ben E. King and the Average White Band) - 1977
Get It Up For Love; Fool For You Anyway; A Star In The Ghetto; The Message; What Is Soul; Someday We'll All Be Free; Imagine; Keepin' It To Myself

SD-19200 - Let Me Live In Your Life - 1978
Tippin; Wonder Woman; Let Me Live In Your Life; I See The Light; Fly Away (To My Wonderland); Dark Storm On The Horizon; Family Jewels; Sweet Rhapsody; Spoiled; Fifty Years

SD-19269 - Music Trance - 1980
Music Trance; And This Is Love; Touched By Your Love; You've Only Got One Chance To Be Young; Hired Gun; Everyday; Work That Body

SD-19300 - Street Tough - 1981
Street Tough; Made For Each Other; Staying Power; Stay A While With Me; Why Is The Question; You Made The Difference To My Life; Souvenirs Of Love; Something To Be Loved

EMI-MANHATTAN
50078 Save The Last Dance For Me/Wheel Of Love - 1987

EMI-MANHATTAN LP
46904 - Save The Last Dance For Me - 1987
Save The Last Dance For Me; Because Of Last Night; Lover's Question; Whatever This Is (It Ain't True Love); Halfway To Paradise; Let A Man Do It For Ya; I Cry For You; Test Of Time; Two Lovers

ICHIBAN
711 What's Important To Me/It's Your Love (That Makes Me Happy) - 1991
254 You've Got All Of Me/It's All Right - 1992
257 You Still Move Me/I'm Gonna Be Somebody - 1992

ICHIBAN CD
1133 - What's Important To Me - 1992
It's Your Love (That Makes Me Happy); You've Got All Of Me; Major Malfunction; You Still Move Me; She's Gone Again; So Important To Me; You Can Count On Me; It's All Right; I'm Gonna Be Somebody

HALF NOTE CD
4203 - Shades Of Blue - 1993
Little Mama; You're Drivin' Me Crazy; Just For A Thrill; They Can't Take That Away From Me; Hallelujah, I Love Her So; Song For Jennie; There'll Be Some Changes Made; Stairway To The Stars; You'd Be So Nice To Come Home To; I Want A Little Girl; Baby Won't You Please Come Home; Cry; Learnin' The Blues

THE RIGHT STUFF
S7-19728 4th Of July, Asbury Park/[Janey, Don't You Lose Heart - Mrs. Fun] - 1997

KENT CD
CDKEND 181 - Gettin' To Me - 2000
Gettin' To Me; Cry No More; (all other tracks by various artists)

CLEOPATRA CD
967 - Eleven Best - 2001
Amor; Spanish Harlem; Don't Play That Song; Seven Letters; Stand By Me; I Who Have Nothing; Drifters' Medley; I Had A Love; Supernatural Thing (Part 1); Don't Play That Song; Do It In The Name Of Love

LASERLIGHT CD
21783 - Stand By Me - 2002
Amor; Spanish Harlem; Don't Play That Song; Seven Letters; Stand By Me; I Who Have Nothing; I Had A Love; Supernatural Thing (Part 1); Do It In The Name Of Love

HALF NOTE CD
4914 - Person To Person: Live At The Blue Note - 2003
Short Stomp; Harlem Nocturne; Let The Good Times Roll; Young Boy Blues; Person To Person; Little Mama; Under The Boardwalk; Spanish Harlem; Stand By Me; Hallelujah I Love Her So; There'll Be Some Changes Made



Unca Marvy's Home Page
More Articles