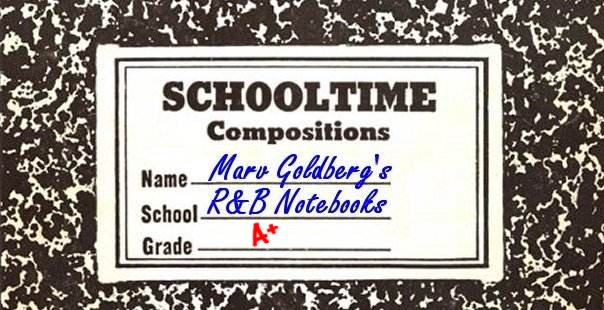 BERTICE READING
By Marv Goldberg

© 2019 by Marv Goldberg
This one should be different. Many of you know Bertice Reading as an R&B singer who had some releases on RCA and Groove in 1953-4 (and many of you have never heard of her at all). Honestly, those recordings do nothing for me; she just wasn't distinctive enough for me to even remember that I'd ever heard them. She was no Dinah Washington, Ruth Brown, Lavern Baker, Annisteen Allen, Big Mama Thornton, Little Esther, Big Maybelle, or Annie Laurie.

However, one day she picked herself up, went to Europe and became a Big Star. She transformed herself from a nondescript R&B singer to a jazz and blues Performer (definitely with an uppercase "P"). Bertice is one of the most interesting people I've ever researched.

The good news for me: There's never been anyone else with that name (although it was occasionally misspelled "Beatrice", "Bernice", "Bertrice", "Reeding", or "Redding"). I have to say, though, that I had no idea how popular the name "Bertice" was. Although she was always willing to talk about herself, she constantly gave the same canned anecdotes about her history. In truth, her personal life was extremely difficult to research. For instance, there are hundreds of advertisements for her appearances in London and dozens of high-quality photos, but she never once mentioned the names of her children.

Wait until you find out why she called herself "Lady Blake".



THE EARLY DAYS

Let's start with her family, which came from Chester, Pennsylvania, just southwest of Philadelphia. Her great-grandfather, Samuel Reading, was one of the first black policemen in Chester. Her grandfather, Albert Alexander Reading, was a deputy sheriff there and was active in the American Legion and the Elks. Her father was Albert Russell Reading (usually known as just "Russell Reading") and her mother was Marilee S. "Mary" Johnson. In spite of the name having been spelled "Reeding" in at least one census, it was actually pronounced "Redding".

Bertice Reading was born on July 22, 1933 in Chester, Pennsylvania, although her parents weren't married until sometime in 1935. In 1940, she lived in Chester with her grandfather, Albert, and his second wife, Helen. Her parents also lived in Chester, so I don't know why she wasn't living with them. There are lots of newspaper mentions of her with her parents, so she wasn't estranged from them. For example, the November 15, 1939 Delaware County Daily Times (a newspaper from Chester) talking about a testimonial for a Reading relative, concluded with "Seated at the honored's table were Mr. and Mrs. Albert Reading, Sr. and Mr. and Mrs. Albert Reading, Jr. and their daughter, Bertice."

The first mention of Bertice was in the December 17, 1938 New York Age (although she wasn't named). The article was talking about Bill "Bojangles" Robinson putting on a benefit for the Negro Actors' Guild at Manhattan's 46th Street Theater. Eddie Cantor appeared, as did Fats Waller, Milton Berle, Sophie Tucker, Ben Bernie, Louis Armstrong, Duke Ellington, Ethel Waters, Cab Calloway, the Berry Brothers, and the Nicholas Brothers. The relevant sentence was: "... Bill Robinson, who also entertained and introduced a group of children - the Philly Hillbillies and a six year old girl whom he had trained to dance." That six year old girl (actually five) was Bertice.

She had started dance lessons at the Essie Marie [Dorsey] Studio Of Dancing in Philadelphia at the age of three. Knowing Essie Marie, Bill Robinson came to the dance studio one day to pick out a little girl to be his "shadow" in a show "and he picked me out because I was so little and chubby", said Bertice many years later. She was seven when she appeared with him again, this time at the Apollo Theater, as part of a program staged for the benefit of the British War Relief Committee (October 27, 1940). It also starred Ethel Waters, Noble Sissle, Willie Bryant, Flash & Dash, Benny Carter, Louis Armstrong, the Mills Brothers, the Ink Spots, Fats Waller, Andy Kirk, June Richmond, Ada Brown, Eubie Blake, Alberta Hunter, Duke Ellington, and Cab Calloway. The show was broadcast, starting at midnight, over WINS. Also heard were Martha Raye, Al Jolson, and Sophie Tucker.


They also appeared at the Earle Theater (Philadelphia), the week of April 5, 1941. The April 10, 1941 Delaware County Daily Times said: "Bertice Reading, seven-year-old granddaughter of Deputy Sheriff Albert Reading, a well-known juvenile tap dancer of this city [Chester], last night appeared on the stage of the Earle Theater, Philadelphia, in a dancing act with Bill "Bojangles" Robinson, famous Hollywood tap dancer. Last year she appeared with Robinson on the stage of a Broadway theatre in New York on a program staged for the benefit of the British War Relief Committee."

She later said that she'd traveled with him all over the U.S., playing theaters during the summer (although nothing was written about it at the time). She finally left him, she said, when she came down with a strep infection.

In August 1945, she went to girl scout camp (just thought I'd throw that in, as well as her April 1946 appendectomy).

The September 23, 1946 Delaware County Daily Times said: "Bertice Reading, daughter of Mr. and Mrs. Russell Reading of 716 Deshong street, a pupil at St. Michael's Parochial School, was recently voted the most popular student in the Eighth grade. She is also president of the school glee club." Intimations of greatness.

On January 5, 1950, when Bertice was 16 and attending Notre Dame High School in Philadelphia (to which her family had moved in 1948), she appeared on the local Fame And Fortune variety show on WCAU-TV. By this time, she not only tap danced, but also played the vibes. (She said, many years later, that her goal was to become a tap dancer, not a singer.)


On December 12 of that year, she tap danced at a polio benefit at the Columbus Center in Chester. The following June, she graduated from high school.


The September 28, 1951 Delaware County Daily Times reported that: "Miss Bertice Reading, daughter of Mr. and Mrs. Russell Reading, of Philadelphia, and granddaughter of Deputy Sheriff Albert Reading, entered Misericordia College at Dallas, Pa., this week where she is a pre-med student." Since Albert was big in the Elks Club, she received a scholarship from them. There were big things in store for Bertice (only not in the field of medicine).


She finished her first year of medical school and had started on her second when her mother, Mary, became ill. Since there was no one at home to look after her, Bertice left school (temporarily, she thought). Then, because she'd missed a lot of class work, she couldn't return until the new semester started the following February; in the meantime, she took a job at Wanamaker's department store. One day, in November 1952, she walked past the Earle Theater, where there was an announcement of the "Stars Of Tomorrow" Talent Hunt Show. She entered. It was actually a series of 24 contests, held at the Earle during the week beginning November 28. (For example, the November 29 Philadelphia Inquirer talked about the first contest: "Second place went to Beatrice [sic] Reading, who gave appropriate tone to "Can't Help Loving That Man Of Mine." Miss Reading, who is studying to be a doctor, fell down only on her high notes, which could easily be avoided by a new arrangement.") In the end, she won 16 of the 24 contests and was declared the winner. The prize was a week's engagement at the Earle, during Christmas week, along with Lionel Hampton.

[Supposedly, this show was such a big success for the Hampton band that it almost killed them. Dorothy Kilgallen reported in her January 6, 1953 syndicated column: "... Lionel Hampton has been under medical treatment for lacerations of the arms, chest and back, the result of a gratifying engagement at the Earle Theater during which he was mobbed by fans who swarmed all over the bandstand. Caught in the same rush were [drummer] Sonny Parker, the blues shouter, and Cephus Jackson, the trombonist. Singer Ernestine Anderson, also a darling of the jazz enthusiasts, is now wearing her left arm in a cast."]

Her win received a big write-up in the December 5 Delaware County Daily Times. It said that she was set to resume her medical studies in February. She wouldn't. The show business bug would bite (modern medicine still hasn't found a cure for it).

The Earle Theater advertisement was for Lionel Hampton, along with his cast of performers: Curley Hamner, Sonny Parker, Jimmy Scott, Ann Nichols, Ernestine Anderson, Elsie Smith, and "Phila.'s Own Bertice Reading, Talent Contest Winner". It ran for eight days, from December 25 through January 1.


According to the story Bertice told later on, she loved the experience so much that she became despondent that they were going to leave without her. Her mother spoke to Hampton's wife, Gladys: "You better take her with you because we can't live with her anymore." The Hamptons agreed; she and her mother went touring with the band.

The show was at the Earle through New Year's Day 1953. That night (advertised for 9:30), Bertice was to receive the B.P.O.E. Elks Stage Award (remember, her grandfather was big in the Chester Elks Club). If you were tired of Lionel and Bertice, the next day's show had the Eddie Heywood Trio, Peg Leg Bates, Willie Mabon, Big Maybelle, Dusty Fletcher, and the Gene Ammons Band.

On January 20, 1953, Dwight D. Eisenhower was inaugurated as president of the U.S. At the Inaugural Ball, held that evening, Lionel Hampton's band entertained (among others). In around two months, Bertice had gone from singing in a talent contest to singing before the president. [Since Hampton had campaigned for Eisenhower opponent Adlai Stevenson, he was later quoted as saying "stumped for Stevenson and stomped for Ike".] From there, the band went into the Howard Theater in Washington, D.C.

Still and all, Bertice was a minor part of Hamp's entourage. In his May 16 column in the Pittsburgh Courier, he mentioned the band's singers: "Outside of my twenty musicians, I have been featuring [white singer] ANN NICHOLS, the dynamic and versatile dance star, who has been tearing the rafters down with her ten-minute spot of colossal entertaining.... Our new vocalist, ERNESTINE ANDERSON, who hails from Seattle, Wash., combines both charm and talent to present sophistication in a modern manner."


One part of the tour was a week at the Apollo Theater, starting May 29, 1953. The night before, Dinah Washington took her around to all the clubs in New York and they didn't get home until 7AM. Her mother was so mad, she hit Bertice, who then had to open at the Apollo with a black eye. (Again, this was part of the story she told many years later.) Bertice's name wasn't mentioned in the Apollo ad.


Later that year, Bertice got the chance to record for RCA Victor. On November 30, she recorded four songs: "I'm Alone", "Tears Of Joy", "The Judgment Of Love", and "Can't Be Satisfied". The first two were released in early December and reviewed in the December 19 Billboard. "I'm Alone" (which the 5 Keys would record for Capitol the next year) received a 71: "Ballad is warbled appealingly for a fairly effective slicing." "Tears Of Joy" (a cover of the Linda Hopkins recording on Crystalette, also done by Etta James on Modern) got a 70: "Another okay performance by the thrush." These are not good reviews. If the songs had come out on a small label, their scores would have been much lower. Part of the rating process depended on the strength of the record company, and RCA was the largest in the country.

She had another session on December 23, at which she recorded "I'd Gladly Do It Again", "I Gotta Know", and "Sweet Goody".


In mid-January 1954, Stan Pat (real name: Pat Pignato) announced that he'd resigned his position as music director for station WTNJ in order to manage Bertice. However, he remained a disk jockey on that station.

Lionel Hampton's February 4, 1954 column in the Pittsburgh Courier ("Show Biz Buzzes") said:


FLASH! Bertice Reading, newest recording artist with RCA-Victor has just recently joined our band and her waxing of "Tears Of Joy" is sweeping the nation! [It certainly wasn't, but what else could he say?] So be sure to catch the crazy band and our "The Mostest" show! Feb. 4 through 10, Seville Theater, Montreal, Quebec [her name wasn't in any write-up]; Feb 12. through 18, Apollo Theater, New York [her name wasn't mentioned here either]; Feb. 19 through 25, Howard Theater, Washington, D.C. [She seems to have been on and off with Hampton for the next few months.]

In February 1954, Bertice was switched over to RCA's new Groove subsidiary (set up the prior December to handle R&B releases). "I'd Gladly Do It Again" and "I Gotta Know" became an early Groove issue in February 1954.

Both sides received ratings of 70 in the March 6 Billboard. Of "I'd Gladly Do It Again", they said: "Miss Reading continues to impress with her chanting style, but she'll need better material than this to break thru. Okay melody with a routine lyric doesn't help her much." They didn't even bother with the flip: "Pretty much the same comment here."


On March 29, 1954, Bertice began an engagement at the Alamo Supper Club in Detroit. After that, it was the Elbow Room in Windsor, Ontario (just across the river from Detroit), where she was paired with Art "Cow Eyes" Engler, a former member of the Kirby Stone Quintet.

The April 24 New York Age had a large article about her (it started off with "formerly featured with the Lionel Hampton orchestra"). Most of it was either the usual fluff or a repetition of what I've already said, but this one clause should be kept in mind: "Miss Reading, who has a natural flair for acting...." We'll come back to this later.


Bertice had another recording session on May 4, 1954. This time, she waxed a cover of Kitty Kallen's "Little Things Mean A Lot", "I Wash My Hands" (with an unidentified male voice), "Beantown Boogie", and "Goodbye For The Last Time". The first two were released that same month.


The June 5 reviews in Billboard gave them higher marks than her previous efforts. "Little Things Mean A Lot" received a 78: "Solid reading of the big hit in the pop field by the thrush over listenable backing by a chorus and the ork. The gal really belts the pretty tune out, and with enough exposure, the record has a chance for coins. A fine performance by Bertice Reading." The flip got a 76: "New ballad in the style of 'Shake A Hand' is handed a powerful rendition by the thrush over a solid ork backing. She is joined later by an unbilled chanter. This side, too, could grab coins. Two impressive sides by the thrush."

In July, she was signed to a three-year contract by Mercury Artists Corporation, a booking agency.


On August 27, 1954 she began a week at the Apollo Theater, along with the 4 Knights, the Paul Quinchette Band, Stump & Stumpy, the Hucklebuck Trio, and George Guy.

As I said before, Bertice was in and out of the Hampton group. This was in Hampton's column in the September 25 Pittsburgh Courier [talking about an engagement in Durham, North Carolina]: "Absent was Beatrice [sic] Reading, 'The Voice Of The Elk,' who had an engagement at the Harlem Apollo Theater. She and Gladys ... joined the crew in Cincinnati." This would have been in time for Hampton's September 11 show at Castle Farm.

And then, the Hampton band was off to Europe and Bertice sailed to the Netherlands with them on October 19. This time, the tour would be life-changing. Hampton's November 13 "Show Biz Buzzes" column in the Pittsburgh Courier talked about entertaining on the voyage over:


Hallelujah! You never saw such a sensational audience in your life! Each one of my entertainers wailed the greatest, although both CURLEY HAMNER and ANN NICHOLS had a rough time of it trying to balance their dance steps against the rocking of the ship! The crew just wouldn't let them off stage and BERTICE READING and SONNIE PARKER sang till the blues just couldn't get bluer! The crowed cheered and stamped for more as each one of my star acts tore the house apart. Their favorite tunes seemed to be "HOW HIGH THE MOON" 'cause when I started blowin' that on the vibes, the rafters fell . . . so you can just about imagine what happened when we came to - you guessed it - "FLYING HOME" . . . Even the captain jumped up and started clapping his hands and shouting, Go! Go! Go!


His November 27 column said that "By the time you read this, my band, Curley Hamner, Ann Nichols, Sonny Parker, Gladys and myself will have played in the Netherlands, Germany, Switzerland, probably Paris and thence to North Africa." They started with a concert in Amsterdam (at the Apollo Hall on October 28), then played Bastogne, Brussels, Berlin, Hamburg, Zurich, Paris, Lyon, Monte Carlo, Tel Aviv, Haifa, and Jerusalem. I'm sure, there were many other cities, but those are the only ones reported.



THE ROAD TO STARDOM

Bertice returned to the U.S. on March 28, 1955, but stayed only long enough to change underwear. On April 3, she flew to London from Idlewild Airport in New York (anyone remember it was called that before JFK?).


Why did she go back so quickly? It turns out that 65 U.S. Air Force airmen, led by Captain Max Morgan, decided to revive The Jazz Train, a revue that had played there in 1950. (It was an imaginary "tour" through the history of black music.) Its director, Mervyn Nelson, heard Bertice sing in Paris and made her an offer to join the cast. (Another of the acts was the 3 Chocolateers, who had also been in the 1950 version.) Most of the cast, however, was British, in order to save on costs.

It opened at London's Piccadilly Theater on April 26. Some reviews were reported in the April 30 Stars And Stripes (the military newspaper):


The Daily Sketch: ".... a zing and a zest rarely equaled, a shake, rattle and roll exuberance long absent from the polite stages of West End revue".

The Express: "It's ter-r-r-ific.... the most brazen, quaint, comic, sexy revue London has seen in years."

The News Chronicle: ".... noisy, lavish, gloriously spontaneous".

The Mirror: ".... made English jazz sound like a rattle of plastic tea cups in a cafeteria."


The Stars And Stripes went on to say: "But both [the Daily Mail and the Telegraph, which gave it "less enthusiastic" reviews] agreed that the show was worth seeing if only for silver-haired 21-year-old blues singer Bertice Reading. Miss Reading, a roly-poly red-hot mama in the best Bessie Smith tradition [she was actually doing an imitation of Bessie], didn't realize she was the star until the audience, which included U.S. Ambassador Winthrop W. Aldrich and actress Terry Moore, gave her a tremendous ovation at the final curtain. Then she cried." For whatever reason, this was the start of Bertice wearing silver or blond wigs, which she'd often do for the rest of her career.

The April 28 New York Times picked up on it: "London theatre critics today predicted a successful run for 'Jazz Train,' a Broadway musical financed here by 65 United States Air Force officers and men. The history of jazz by an all-Negro cast was wildly cheered at its première last night at the Piccadilly Theatre. All the critics hailed Bertice Reading, 21-year-old blues singer, as a major discovery. The revue, which began as a Broadway night-club floor show was produced by Mervyn Nelson." (Nelson had first put on the show in September 1950 at a Broadway club called Bop City. It featured the orchestras of Fletcher Henderson and Earl Bostic, as well as Irene Williams, Leslie Scott, Ann Lewis, Tyree Glenn, Royce Wallace, and the Chocolateers. By November 1950, Harry Belafonte, a pop singer back then, had been added to the cast.)

The London show did so well, as a matter of fact, that on May 20, they gave a special performance for Queen Elizabeth. She was not reported to have said "We are not amused."


While she was in London, Bertice recorded some songs for the Parlophone label: "Frankie And Johnnie", "My One Sin (In Life)", "Everybody's Somebody's Fool", and "Bessie Smith Blues". These 1955 releases comprised two singles and an EP, The Jazz Train Girl ("Frankie And Johnnie" and "Bessie Smith Blues" were from The Jazz Train).

The show ran for 111 performances, closing on August 8. It then spent a couple of weeks in Glasgow, before moving to Manchester and other venues in the British Isles. Sometime in August, she sang "My One Sin (In Life)" on bandleader Jack Payne's Off The Record TV show.

Then, someone made a mistake. The show chugged to Paris, where it derailed. Seen, fittingly, at the Théâtre de l'Apollo (Apollo Theater), Parisians stayed away in droves and the cast stopped being paid. Finally, they refused to go on and the show folded. Columnist Dorothy Kilgallen wrote in her February 22, 1956 column: "Beatrice [sic] Reading, who was stranded in Paris with absolutely no loot when 'Jazz Train' folded, managed to get herself booked into Carroll's for passage-home money." She didn't bother to say where Carroll's was.


Bertice stayed in France long enough to do some recording for the Bam label, along with the Art Simmons Quartet. (Simmons was an American expatriate who was the pianist at Paris' Mars Club.) The result was an LP called Bertice Reading - Jazz Singer, released in March 1956. Some of the tunes (see discography) were standards like "It's Almost Like Being In Love", "Love For Sale", and "St. Louis Blues". This is Bertice starting to shed the R&B image and tending towards jazz.

However, in spite of Kilgallen's column, there was no passage home. Bertice didn't return to the U.S. in 1956, but went back to England (which may have been where Carroll's was). In June, she appeared at the Hippodrome in Manchester. The ad just said "Britain's Fascinating Personality - Phyllis Dixey, Robert Earl, Bertice Reading, Harry Jacobson." Was "Britain's Fascinating Personality" the name of a show? No. According to Phil Watson: "Phyllis Dixey was a dancer, singer and striptease artiste in the 40s - she was the 'fascinating personality'."

On June 26, Bertice was in a musical show called Port Calypso, broadcast over ITV in London.

By September, Stars And Stripes was advertising Bertice in a production called Rockin' And Rollin'. This was an EAFPED (European Armed Forces Professional Entertaining Division) show that played military bases in Germany, France, and North Africa. Also on the tour were Vicki Stuart (singer), the Claire Duo (dancers), Miki & Griff (comedians), the Denny Tenner Trio (band), and Dickie Dawson (m.c.). (And yes, Dickie Dawson is the future Richard Dawson of Hogan's Heroes, Match Game, and Family Feud.)


In 1957, Bertice had a release on British Decca: "No Flowers By Request", backed with "September In The Rain". Both were also issued as single-sided demos. As with most of the European discs, I don't know exactly what month they were released.


And then, the stage beckoned. In early February, Bertice was in the cast of Carson McCullers' Member Of The Wedding at the Royal Court Theater. The Observer (London) of February 10 had this to say about her: "... Bertice Reading as Berenice, seems to me a clear improvement on Ethel Waters. Younger, and more plumply sly, she gets dignity into her loudest chuckle, and pity into her sharpest rebuke. Her warmth is contagious. Beneath her most boisterous sexual reminiscence, one feels a solid moral beauty." [For what it's worth, Ethel Waters had also come from Chester, Pennsylvania.]

Why drama? Bertice explained: "If you can make people understand the point of a song in less than three minutes, it's not so hard to make them understand the point of a script in more than two hours."

A version of Member Of The Wedding was presented on February 18, 1957 on Theatre Night, a British TV series.

In July, she sang at the sixth World Youth Festival in Moscow, billed as "an American rock 'n' roll singer". The crowd, estimated at 1000, cheered. (How decadent!)


Then came the beginning of her greatest triumph. On November 27, 1957, William Faulkner's Requiem For A Nun opened at the Royal Court Theater. It starred Zachary Scott, Ruth Ford (Scott's wife), and Bertice Reading. The review in that day's Guardian said: "Bertice Reading was touching as the poor condemned woman." To be continued.

On December 23, 1957, Bertice was the narrator of a BBC radio production of "Cindy-Ella" (a black version of "Cinderella"). It was subtitled "I Gotta Shoe".

The February 9, 1958 New York Daily News let us know: "Bertice Reading belting them at the Mars Club." They didn't bother to tell you that the Mars Club was in Paris. Also, I imagine she was belting them out, rather than just belting the patrons.

"Blues Singer To Wed English Guitarist" read the article in the April 3, Jet:


Blues singer Bertice Reading revealed in London that she has been secretly engaged to 32-year-old white guitarist Terry Donoghue for six months. The buxom, 24-year-old blues belter from Chester, Pa., said she and Donoghue, whom she described as "the love of my life," met in Paris in 1955. Said Donoghue after the announcement: "I don't know when we will get married. I am waiting on the papers on my divorce to come through." Donoghue has a four-year-old son, which he said Miss Reading will care for. The singer has performed in Moscow and in The Jazz Train, and once announced, "I'm never going to shake with my right hand again," after shaking hands with Princess Margaret, who congratulated her on a performance. She has used the left hand ever since. [Of course you know how much I believe that!]


Terry Donoughue had been part of the Art Simmons Quartet that had backed Bertice on the BAM LP that she'd recorded in Paris in 1956.

On April 12, 1958, she was a guest on the TV music show Six-Five Special in London. She appeared again on August 9.

On April 15, Simply Heavenly opened at the Palace Theater in Manchester, England. The Guardian's reviewer said it needed lots of work (April 16). However, "... in Bertice Reading, the show has a star whose every gesture - every off-beat note - proclaims a mastery of the musical comedy medium. When Miss Reading is on the stage [singing "I'm A Good Old Girl"], the production comes to life; when she leaves it, the pace slackens and dwindles." The show was co-produced by actor Laurence Harvey and bandleader Jack Hylton (who had brought the Ink Spots to England in 1934.)


When it finally opened in London, the May 25 Observer gave it a better review and: "Meanwhile, slumped like a sack (in a sack) on a chair, the incomparable Bertice Reading glowers, rising occasionally to throw herself into song with a command of timing and fullness of utterance that place her at once in the company of Ethel Merman and Pearl Bailey." Lofty praise. Note that she's not yet 25, has only been in Europe for three years, and is already referred to as "incomparable".

However, it almost didn't happen. The June 5 Jet reported that: "The London opening of Langston Hughes' musical comedy Simply Heavenly was almost spoiled by a court edict ordering jazz singer Bertice Reading to jail for not paying $143.93 due under a court judgment. The show's producer, Jack Hylton, promptly put up the money for Miss Reading, who plays the second feminine lead role of Mamie." It didn't say what the money was owed for.

The Cleveland Call And Post talked about Simply Heavenly (June 7, 1958), saying: "Bertice Reading was a continual delight as a moon-faced and massive blond of uncertain age but powerful tongue."


There were some further recordings for Parlophone in 1958: "Rock Baby Rock" and "It's A Boy" were issued in August.

On September 13, 1958, she was a guest on the first episode of the Oh Boy! TV show in London. Also on that show were Cliff Richard & His Drifters. She'd also been in the program's pilot, shown on June 15 and June 29.


October 16 saw the opening of a new musical, Valmouth, at the Lyric Opera House in London. Based on a 1919 novel about a fictional English resort, it starred Bertice (as a matchmaker named Mrs. Yaj), Maxine Daniels, Fenella Fielding, Barbara Couper, and Geoffrey Dunn. The play was written by English composer Sandy Wilson, whose The Boy Friend was currently running on Broadway (and was the musical that introduced Julie Andrews to American audiences).


An October Parlophone release: "My Big Best Shoes" and "No More In Life". "My Big Best Shoes" came from Valmouth.


The blurb in the October 16, 1958 Jet screamed: "Bertice Reading Plans To Speed Wedding Day". It went: "Blues belter Bertice Reading, who says she is 'barrel-shaped and proud of it,' plans to hurry up her wedding in London to 32-year-old Terry Donoughue, a white guitarist. The Pennsylvania-born singer playing match-maker in a new London musical, Valmouth, quipped to a reporter: 'It's about time I matched myself. I'm very much in love with Terry. We've been engaged six months.'" Note that back in April they'd also been engaged for six months. For whatever reason, the wedding never took place.

The October 29 Tampa Tribune had a little blurb titled "Singer Jailed". It said that Bertice was ordered to jail for seven days for contempt of court. "She failed to appear in the court to answer a summons claiming she owes $260 in back rent." However, the November 22 Pittsburgh Courier said that the judge decided not to jail her (although by then the amount had risen to "nearly $400").

On December 14, 1958, Bertice flew back to the U.S. She gave her address as 5113 Arch Street, Philadelphia (which is where her parents lived).

Why did she come back? She returned to be in the American production of Requiem For A Nun, still with Zachary Scott and Ruth Ford. (I told you the story would be continued.) On January 7, 1959, it opened at the Shubert Theater in New Haven, and on January 30, it transferred to the Golden Theater in Manhattan.


Brooks Atkinson, drama critic for the New York Times, reminded us that Faulkner's work was dark and ponderous, but "Bertice Reading plays Nancy, the murderess, with admirable force of character." The Daily News review was titled "Faulkner's 'Requiem For A Nun' Is About As Confusing As He Is'. Once again, though, they lauded Bertice: "This scene is clearly written and it is played most effectively and absorbingly by Bertice Reading."


Their praise was heard: on March 5, 1959, the New York Times printed a list of nominees for Broadway's prestigious Tony Award. Among them, in the "Featured Or Supporting Actress" category, was Bertice Reading. The winner that year was Julie Newmar (for The Marriage-Go-Round), but just to be nominated was a tremendous recognition of her acting talent. (She'd only been acting for two years.)

Requiem ran on Broadway from January 30 through March 7, not a particularly long engagement. But soon after it closed, she got another break when old friend Dinah Washington became ill. Dinah was performing at the Village Vanguard (a jazz club in Greenwich Village), and Bertice was brought in to temporarily replace her.

There was talk of making Requiem For A Nun into a movie and Bertice made a screen test, which was turned down. "I cried for three days", she later said. Not to worry, the movie was never made.


Another new venture. On March 26, 1959, she was a guest on the Tonight Show, which stared Jack Paar. It was, the ad said, her TV debut in the U.S. Also on the show was lion tamer and circus owner Clyde Beatty. The ad called her "Beatrice Redding".

Almost immediately (April 7) she was booked into the Bon Soir (with singer/actress Kaye Ballard), also in the Village. The engagement lasted eight weeks.

On April 23, she again appeared on the Tonight Show, although Jack Paar was on vacation at the time (Eddie Albert was the host that night; another guest was Zsa Zsa Gabor). She was back on June 2, along with Gypsy Rose Lee, Hans Conried, Charlie Weaver (Cliff Arquette), and Joyce Jameson. Bertice sang "St. Louis Blues" and "Judge, Please Don't Send Me To Jail". Sadly, ads for these and future appearances on the Paar show, spelled her name as "Beatrice".

On May 2, she was the featured performer at the sixth annual charity ball of the Pompton Lakes (New Jersey) Elks Lodge (her grandfather, Albert, was big in the Elks).

Then there was an engagement at Brooklyn's Town And Country Club, along with comedian Larry Storch. I don't know exactly when it began, but it was over by May 20.


When she appeared at the Hillside Theater (Queens, New York) on June 6, 1959 (along with Manhattan Paul Bascomb, Lavern Baker, and Cherokee Conyers), she was billed as "the sensation of Jack Paar show". However, instead of misspelling her name "Beatrice Reading", it came out "Bertice Redding".

The July 2 Jet had this gem in the "People Are Talking About" column: "The dilemma in which plump singer Bertice Reading now finds herself. She is anxious to take off weight, but knows that her size is an identifiable feature of her stage personality. Recently she went into a New York hospital to try to lose weight under a doctor's supervision." Of course, she was actually too busy to check into a hospital and isn't the blurb contradicting itself? Either she keeps the weight on, because it's part of her persona or she takes it off. More press agent nonsense.

Another new musical. On July 14, Bertice was in Jamaica, starring Abbey Lincoln (in a role that Lena Horne had played on Broadway a couple of years previously). It was presented, for two weeks, at the Brandywine Musical Circus in Concordville, Pennsylvania. From there, it went to the Music Circus in Lambertville, New Jersey, for an additional two weeks. The review in the July 15 News Journal (Wilmington, Delaware) said:


In striking contrast to Miss Lincoln's subdued portrayal, Beatrice [sic] Reading as the plump, ever-available Ginger, brought an infectious spirit and bounce to her role. Shooting out her lines with a comic's sense of timing, prancing agilely about the stage to give point to her lyrics, and using all the tricks to get a laugh, Miss Reading easily turned a secondary role into one of first importance. She gave a decided uplift to the show and heightened the general excitement whenever she was on stage.


On August 16, Bertice was back on Jack Paar (with substitute host Arlene Francis).

Another new musical. This time it was Oh, Captain, which opened at the Valley Forge Music Fair (Valley Forge, Pennsylvania) on August 31, 1959 for a week. In September, she appeared at the Town And Country Club in Brooklyn as star of Larry Steele's "Smart Affairs Of 1960", which also had Slappy White and Damita Jo.

On October 19, Bertice, along with comedian Buddy Hackett, opened at the El Morocco in Montreal.

Major Robinson, who had nothing better to do than report press agent nonsense in his Jet column, had this on October 22, 1959: "Singer Bertice Reading is displaying a big diamond engagement ring, the gift of Chicago record firm staffer Stan Pat, who once managed her."


Next, Bertice was in a production of The Midnight Sun, starring Janet Gaynor, Steven Hill, and Ed Begley. It opened on November 4 in New Haven for four days. From November 9-21, it was at the New Locust Theater in Philadelphia, then on to Boston. The first paragraph of the Boston Daily Globe's review of November 25 said it all: "Let us state the apparent truth at once: Joseph Hayes' new drama, 'The Midnight Sun,' is badly written and that's that. No amount of virtuoso acting could make it other than what it is - a faltering and in part dull stage piece not long for this world. Last night it began at the Wilbur Theater a pre-Broadway testing of 11 days." He even called the lighting "pretentious". It closed three days later, never achieving its planned December 9 Broadway opening.

Here's something else that didn't happen. The New York Times of December 7, 1959 said that there was to be a 30-week European tour of The Jazz Train to begin on January 15 in Rome. It would star Leslie Scott, Bertice Reading, Ketty Lester, the Chocolateers, and Cleo & Bernard. The tour did take place, but Bertice wasn't part of it.


Dorothy Kilgallen's column of December 19, said that Bertice dropped by to surprise Lionel Hampton at Basin Street East (Manhattan) and ended up appearing with him for the rest of his engagement there. She continued on with Hampton and was with him when he played the Crescendo in Los Angeles in July.


Sometime in 1960, Bertice did some recording for Gladys and Lionel Hampton's Glad label: "Like Young" and "St. Louis Blues". It was probably released over the summer. (In case you're wondering why there's a parrot on the label, Gladys had pet parrots.)

In July 1960, Bertice appeared with the Hampton crew at Gene Norman's Crescendo in Los Angeles. The July 21 California Eagle said: "Beatrice Redding [sic], Hamp's romping vocalist, is 'something else' in every sense of the phrase. She comes on like thunder and makes the house really bounce. Attired in a Balmain balloon gown, and an ice-blond hairdo, this chick was a one-woman riot. Incidentally, Beatrice [sic] was up for that meaty role in the 'Sanctuary' flicker, but lost out to folksinger Odetta."


On October 6, Bertice was in another production of Valmouth, this time at the off-Broadway York Playhouse. The October 7, 1960 New York Times review called it a "Tired Musical". At least the reviewer also said: "There are likable professionals in the cast. Bertice Reading, a cheerful butterball of a woman, uses her big, brassy voice with rousing vigor; in 'Big Best Shoes' she blows the vapors out of Valmouth [the name of a fictional British resort]." Although it closed after only 14 performances, the Pittsburgh Press reviewer singled out Bertice: "The redeeming features are some lively songs soundly presented by a personable cast in which Bertrice [sic] Reading, a first-rate rhythm singer of considerable repute, is a standout." It was, at the time, the most expensive play ever presented off-Broadway.

In Valmouth, Bertice sang some half-dozen songs: "Magic Fingers", "Mustapha", "My Big Best Shoes", "The Cry Of The Peacock", "Little Girl Baby", and "I Will Miss You".

After the demise of Valmouth, Bertice joined Lionel Hampton when he opened, the week beginning October 18, at a San Francisco venue called Neve.

After that (December 6, 1960), it was off to the Chicago Playboy Club, where she appeared for four weeks, along with comic Prof. Irwin Corey ("The World's Foremost Authority"). On New Year's Eve, she was switched to the new Playboy's Penthouse in New York, along with Robert Clary and the Edmond Sisters. Playboy's Penthouse was turned into a weekly TV show and, Bertice was on the February 5, 1961 edition, along with Billy Eckstine, Robert Clary, and George Kirby. (It was re-broadcast several times over the coming months.)



HER FIRST MARRIAGE

I don't know when she left the country, but she returned, from Frankfurt, Germany, on a Lufthansa flight, on April 9, 1961. The very next day, Edwin Meier also flew in from Frankfurt. He was a Swiss national, who'd been born in Zurich.

I suppose you wonder why that's important. For the answer, let's turn to the April 17, 1961 column by Walter Winchell: "Lionel Hampton's vocalist, Beatrice [sic] Reading, and very rich Edward Mier [sic; should be Edwin Meier], 21, of Zurich, Switzerland, eloped to Wilmington, Delaware. Honeymooning at Vegas." (Why anyone would go to Frankfurt just to elope to Wilmington, Delaware escapes me.) Eddie became husband number one. The April 27 Jet jumped on it too: "The interracial marriage that caught the show business folks by surprise. Blues-belting Bertice Redding [sic], who was discovered in Philly by Lionel Hampton said 'I do' in Media, Pa. [what happened to Wilmington?] to Swiss-German impresario Edwin Meier, and then planed with him to Las Vegas for her Flamingo Hotel night club stint." Since Media, Pennsylvania is in Delaware County, as is Chester, it would make more sense for the wedding to have taken place there (Bertice's grandfather was in Chester, and her parents were in nearby Philadelphia). However, there's no Pennsylvania marriage record for them, nor can I find any ads for her appearing at the Flamingo.

Lots of sources call Eddie an "entrepreneur", an "impresario", and the like, but the only way he pops up is as a bass player, who recorded behind Bertice on occasion. The only reference to him has something to do with the Roland Fischer Sextet. The narrator (Christian Hunziker) said: "Then on June 20, 1961 the good news: Eddie Meier is ready to come to the festival with us as bassist. In addition, Eddie surprised us with the announcement that he had married Bertice Reading (the singer of Lionel Hampton's Big Band)."

They were, according to her, married for 14 years. During that time, she traveled, at times, as Bertice Meier. She said, in a 1984 interview, that she lived in Switzerland with her first husband.

On July 10, 1961, while jitterbugging on stage, both Hampton and Bertice fell; she was knocked unconscious and was expected to be out of action for six weeks. If it happened at all, it possibly occurred at Carrs Beach in Annapolis, Maryland, but the blurb didn't bother to say.

At some point, she left the country again (sneaking out past my watchful eye), but she (Bertice Meier) and Eddie returned on a TWA flight from Geneva, Switzerland, on December 21, 1961. (After a certain point, it's much easier to find people entering the country than leaving it.)


She had probably gone to Europe to do some recording. The January 27, 1962 Cash Box reported that: "Gerig Music [Germany] is busy working on recordings of .... 'He Man Twist' sung by Bertice and the Sunnyboys [sic; should be "Sunny-Boys"]." This was released on German Polydor in February; the flip was "Twist in der Boston-Street (Unter der roten Laterne)" ("Twist In The Boston Street - Under The Red Lantern"). The Sunny-Boys were actually the Hazy Osterwald Sextet, with whom Bertice would sing over the years.

The June 8, 1962 Philadelphia Daily News reported that: "Bertice Redding [sic], the West Philly chanteuse, is seriously ill in Switzerland, where she has been living since her marriage last year. No further details were offered (and again, she sneaked out past me).

On June 9, the BBC broadcast something called "1963 Golden Rose of Montreux Festival: Night Club". I'm not going to try to untangle what that means, but the Swiss entry had the Hazy Osterwald Sextet and Bertice, among others.


Another twist record came out on a 1963 EP on the Intimus-Anstalt label from Vaduz, Liechtenstein (the world's leading manufacturer of false teeth). "I Like To Twist" and "Twist For Fun" were paired with two songs by Marine Lacos. This was #7 in the Grammo Tanz-Kurs (recorded dance course) series.

Nur Musik (Just Music) was the title of a July 3, 1963 West German TV show starring Juliet Prowse, the Hazy Osterwald Sextet, and Bertice Reading.

The Fritz Trippel Trio's August 20, 1963 recording session in Basel, Switzerland had Eddie Meier on bass. While they recorded a song called "Blues For Bertice", she wasn't on it. (Nor was Champion Jack Dupree on "Blues For Champion Jack", another recording that day.)

On April 29, 1965, Bertice was a guest on Ready Steady Go!, a music show on British TV. Sometime after that, certainly by September, she and Eddie Meier were off to Turkey, where Bertice performed for several months at an Istanbul supper club.


Another 1965 Turkish venture was recording an EP for the Sayȧn label. It contained "The House Of The Rising Sun", "Shake Baby Shake", "St. James Infirmary" and "Down By The Riverside". And yet another was her appearance in a movie called "Turkey Au-Go-Go" (Universal Pictures), released in 1966.


While in Istanbul, she hung out with author James Baldwin. There were several photos taken of her and Baldwin in early 1966. Three of those photos have Bertice's daughter, and one of them also has her son.

[What do you mean "daughter"? "son"? When did this happen? Where did they come from? As far as the son goes, she and Eddie adopted a Turkish orphan baby, who'd be named Edwin Meier III. As far as the daughter, you'll have to wait.]

There was nothing about Bertice in all of 1967, but the November 23, 1968 Billboard reported that: "Bertice Reading, the American singer who now sings with the Hazy Osterwald Orchestra in Switzerland, is in Helsinki [Finland] for a season at the Casino."

There wasn't much activity I could find for Bertice for the next couple of years. She made three appearances on The Good Old Days TV show (BBC-1) on April 15, 1970, September 17, 1970, and July 8, 1971.


In 1974, Riff Records (Netherlands) issued the Bouncing Bertice Reading LP. It had selections such as "I Left My Heart In San Francisco", "Can't Help Lovin' That Man", "Strangers In The Night", "I Cried For You", and "Cocktails For Two". All the tracks had been recorded live at the New Orleans Jazzclub, in Scheveningen, Holland on February 7, 1974.


Also recorded that day (and the next) were ten more tunes that made it to a second Riff LP, simply called Bertice Reading. These included "Toot, Toot, Tootsie", "Some Of These Days", "After You've Gone", "What A Difference A Day Made", and "There'll Be Some Changes Made".


More 1974 recordings came out on Monopole, a Belgian label: "Happy Go Lucky", backed with "All Our Days".



RECORDING STAR IN EUROPE
Later in 1974, she went to Spain (and found housing as Bertice Meier). Signed by CBS Spain, she did some recording that resulted in an early 1975 hit (at least in Spain), the upbeat "Sunday Morning" (the flip was "Lean On Me"; not the Bill Withers song). Aside from Spain, the songs were released on CBS in Germany, Portugal, Belgium, Italy, the Netherlands, Yugoslavia, and South Africa (and on Epic in Brazil). There were also versions in Spanish on CBS Spain. The January 25, 1975 Billboard said that Bertice was one of the top five CBS artists in Spain.

On January 4, 1975, Bertice was on Señoras y Señores! ("Ladies & Gentlemen"), a Spanish TV series. Two days later, she was a guest on Hoy ("Today").

January 26 found her appearing on Binnen en Buiten ("Inside And Outside"), a Belgian TV show. Four days later, she was on another Belgian show, Slalom. CBS was sending its artists around for exposure.

To confirm that, the March 8, 1975 Cash Box has a small article that said: "CBS-Belgium has organized a promotion campaign on radio and TV around the new black vocalist Bertice Reading. She is extremely popular in Spain. The first Bertice Reading single which has been released in Belgium is entitled 'Sunday Morning'." The record was reported doing well in Belgium by April.


Some 1975 CBS recordings released in the Netherlands were "Love Me The Way You Do", "To My Mother", and "Storm Of Love".


On June 3, 1975, she was a guest on Aquí y Ahora ("Here And Now"), another Spanish TV show (by this time she was living in Spain). The November 1 Billboard said: "U.S. singer Bertice Reading, now living in Spain, following success with 'Sunday Morning' is recording a second single, 'Love Me The Way You Do', produced by Dani Daniel for CBS."

However, when her father died in March 1976, the obituary said that his daughter, Bertice Reading Meyers [sic], was in Helsinki again.

The March 13, 1976 Cash Box talked about "Storm Of Love" as being her "latest recording". Not having access to any European record magazines, I can only approximate the release dates of some of these. The article also reiterated that she was living in Spain. It called her "Lady Dynamite", something that never seems to appear anywhere else. She was doing a Belgian tour at the time, guesting on the Jos Ghysen radio show, Het Zal Je Plaat Maar Wezen, which the online translator renders as "It will be your plate but being". (Somehow I don't think that's 100% accurate, but if the Internet says so, who am I to argue?). She then appeared in Den Haag (The Hague).


A 1976 LP on Belgium's Arcade label had the ungainly title Bertice Reading And The Bobby Setter Band - Live At The "Salons The Lord" Schepdaal. It contained songs like "When A Man Loves A Woman", "Red Roses For A Blue Lady", "Amen", and "Summertime".



HUSBAND NUMBER TWO (THE MYSTERY MAN)

By 1976 (by her reckoning), she was divorced from Eddie Meier. Almost all online sources list her only husband as "Fred Ploeg", but, other than that he was Dutch, I can't find out anything about him. Nothing. Not even when they were married (which could have been in October 1975). (Of course, all Internet sites copy from each other, so I imagine that only one site originally named him.) Since, in two interviews, she referred to her husbands as "Swiss, Dutch...", I'd like to assume that he was number two. However, when she married number 3, it was as Bertice Meier, not Bertice Ploeg. The marriage couldn't have lasted all that long, so it's amazing to me that his is the only name that's generally known.


I can't find any appearances for her in all of 1977, 1978, or 1979. There were, however, some more records.



A 1977 release on Belgium's Monopole label was "Sunday Morning", paired with "It's Still A Secret" (also released on EMI in the Netherlands in the following year). In 1978, Monopole issued "It's Still A Secret" again, this time backed with "All Our Days".


In 1979, "Diamonds Are A Girls [sic] Best Friend", backed with "Between You And Me" came out on Killroy in the Netherlands, Boom in Portugal, and Philips in Belgium. "Between You And Me" was also on Top Tape in Brazil, but there, its flip was "Don't Bother To Knock". "Don't Bother To Knock" was a 1980 release on Philips in Belgium, with "How Much Is Much?" as its flip.

On March 29-30, 1980, Bertice was part of "Night Of The Heart", a benefit for the Dutch Heart Foundation that took place in Rotterdam. The only other name on the bill that I recognized was Father Abraham, whom I mentioned in my "Hey! Ba-Ba-Re-Bop" article. Was she in Rotterdam because this was the time during which she was married to Dutchman Fred Ploeg? I wish I knew.


Also in 1980, Chrysalis (United Kingdom) issued "Stand By Me", coupled with "I'm A Woman". Why did she record those songs, both written by Leiber & Stoller? Because, starting April 7, 1980, she was in Only In America at the Roundhouse in London. This was a musical containing 56 Leiber & Stoller songs. Once again, Bertice was singled out (The Guardian, April 10, 1980):


But if the show is a non-starter as social comment it has many individual pleasures: in particular, the towering voice and presence of Bertice Reading. She turns 'Hound Dog' into a lethal rebuke to a slobby husband in sneakers and brown cap. She sails down the aisle like a stately galleon with all its streamers flowing in 'Don Juan', which is a farewell to a bankrupt lover. And she and the admirable Val Pringle, who has a voice that seems to emerge undiluted from somewhere round his boot-straps, turn 'You're The Boss' into a memorable sexual challenge. Like Mount Etna, Miss Reading is a force of nature; and one to be gazed at with certain awe. ["You're The Boss" had been recorded as a duet between Lavern Baker and Jimmy Ricks. Pringle's voice, although powerful, is nowhere near Ricks' as far as depth.]


[Interestingly, I had never heard "Don Juan" before (it was the flip of Lavern Baker's "Saved" on Atlantic in 1961). Considering how much I like "Saved", Lavern's version didn't really do much for me. However, I discovered Brenda Braxton's version and that was magnificent.]

In July, Bertice was at Maunkberry's, a London nightclub. There was a wonderful review of the show in the July 13 Observer:


By common consent Bertice Reading was the star of 'Only In America', the Leiber and Stoller song-show staged earlier this year at the Roundhouse.

The rave notices she received were well deserved, especially since she managed to turn a rather chaotic production into at least a partial success by the sheer force of her personality. No doubt as a result of this, Miss Reading made another London appearance last week, this time at a tiny nightclub called Maunkberry's in Jermyn Street.

The effect of all that vocal power in such a confined space was quite overwhelming. Critical faculties had no chance of operating under such a barrage, the Richter Scale being the only feasible means of measuring the performance. There was nothing enterprising about Miss Reading's programme. It consisted of well-thumbed standards, the occasional gospel number like 'This Little Light Of Mine' and even that gnarled chestnut 'When The Saints Go Marching In'. But in no time at all she had us all grinning like fools, clapping in time and joining in the choruses. No one could resist.

Bertice Reading is a lady who takes charge. She conducts her excellent accompanying trio and the audience with the same assurance, never doubting that either will deliver what she wants on demand. The smaller the room, the greater the challenge for a cabaret singer. With no footlights to lend formality and distance, everything depends upon the artist's ability to grasp each member of the audience. When you can see the whites of their eyes there's no place to hide.

Above all, the works should never show. It must all seem like the most casual piece of fun thrown off for sheer delight. Afterwards one can reflect on the deft changes of mood, the way in which a few minutes' talk can calm people down and prepare them for a slow ballad such as 'A House Is Not A Home' or get them in the frame of mind to applaud wildly and demand an encore, but at the time it must all seem as natural as breathing.

As a branch of popular art the craft of the cabaret singer is probably on its way out now. It is not easily adapted to television or records, and nightclubs like Maunkberry's are rare and pretty exclusive places, but when a seasoned cabaret artist appears on the musical stage he or she invariably eclipses everyone else. When 'Only In America' returns to the London stage in the autumn, ironed out and revamped, Bertice Reading will probably still overshadow the rest of the cast. The instinct to ignore the footlights and speak directly to each member of the audience gives her a priceless advantage.


Song By Song, an 11-part musical series had debuted in the fall of 1979 on the BBC. One episode, a tribute to British songwriters, featured Bertice, Polly James, Georgia Brown, and David Kernan. First aired in the U.K. on August 24, 1980, the series would eventually be shown on PBS stations in the U.S. over the years.


Although Only In America was supposed to return in the fall of 1980, it doesn't look like it came back at all and, on September 1, Bertice and Corky Hale were appearing at the Kings Head in Pack Up All Your Cares And Woe. The September 7 Observer reviewed it: "Pack Up All Your Cares And Woe is cabaret rather than theatre, and I'm not complaining. Bertice Reading, the salvation of 'Only In America', overflows the stage [with] her songs and her much-vaunted collection of outrageously-fringed dresses. She belongs with Ethel Waters and Pearl Bailey among the very best singer-comediennes." It played until September 22. But, on December 8, it re-opened, this time at the Mayfair Theater, where it ran through the end of the year.

On December 20, she was a guest on a strangely-named TV show called Cannon And Ball For Christmas. I learned from Phil Watson that: "Cannon and Ball were a top comedy duo from the 80s and 90s, with many TV series; this would have been a Christmas special, and she would have been a musical guest."


In a February 4, 1981 article in the Guardian, Bertice came up with her birth story: "I wasn't born in a guitar case or an artist's trunk. I was born in a toilet. You think that's funny? That water was cold." She later expanded on the tale: her mother, not realizing that she was about to give birth, sat down on the toilet and out popped Bertice into the water.

[I really have trouble believing this. Even if it's physically possible, by the time her mother realized what had happened, fished her out, found something large enough to dry her off, dealt with the afterbirth, and (hopefully) got her to a hospital, it seems to me that a pretty bad infection would have set in. (And, of course, there's no way Bertice could have remembered that the water was cold; that was only said for effect.) Her mother might have given birth to her in a lavatory, but that's all I'm willing to believe. Since there's no birth record for Bertice, I doubt she was ever taken to a hospital.]

The Guardian article concluded with: "... she dispensed with a faulty microphone to sing ["When I Fall In Love"] a cappella and came up sounding even more electrified. I'm A Woman wasn't written for her but it might as well have been; nobody in the past has quite provided such a ripe caricature of boastful self-assertive seductiveness." At the time, the article said, she was working at Ronnie Scott's, a London jazz club.

On March 18, 1981, she was a guest on an episode of Starburst, a TV variety show, which also featured Leo Sayer.


And now, another new direction. From March 24-28, she played Mistress Overdone in a production of Shakespeare's Measure For Measure at the New Theater in Hull, after which it moved to the Lyttelton Theater in London, from April 3 to April 23 (although not every day). The only review I could find mentioned her, but only said that she sang the song "Take o take those lips away", which, some Elizabethan scholars believe, Shakespeare wrote into the play expressly for Bertice.

On July 9, 1981, she was a guest on an old-time music hall program called The Good Old Days on BBC-1 (the audience got into the act by dressing in costumes from the Victorian and Edwardian Eras). Her performance ("Birth Of The Blues", "Bill Bailey", and "When The Saints Go Marching In") is on YouTube, as are some of her other live performances; they shouldn't be missed.


Sometime in 1982, she was in a West End (London) production of One Mo' Time at the Phoenix Theater.



From May 19 to July 31, 1982, Bertice was in a revival of Valmouth at the Chichester Festival Theater. The confusing ad for the theater listed all the shows that would be presented during the season and all the people who would be in them, but not which people would be in which shows.



EVERY INCH A LADY

Y'know, Bertice hasn't gotten married in a while (who knows what happened to Fred Ploeg?). But, on August 4, 1982, in Chichester (where Valmouth was playing), she married a motoring enthusiast, Sir Thomas Richard Valentine Blake, 17th Baronet of Menlough (Galway, Ireland); he was usually known as Sir Richard. For those who don't know, a baronet is a knight with a hereditary title. (That is, a knight can use the title "Sir" within his lifetime, but it dies with him; a baronet passes the "Sir" on to his male heir.) This, of course, made Bertice "Lady Blake".

According to an interview she gave to Paul Byrnes, printed in the Sydney Morning Herald (April 6, 1985), she was "Lady Blake", but it was a strange marriage, although there was no divorce until 1986. Here's what she said:


She is a curious mixture of full-tilt disorderly wit, conservative middle class Pennsylvania girl, earth mother and hopeless romantic.

The latter she uses to explain her marriage to an Irish baron, Sir Richard Blake, two years ago. [He was a baronet, not a baron, and the marriage had taken place three years previously, not two.]

"Yes, I am Lady Blake . . . yecch! What can I say? We lived together for about two or three days. I just left and went to do my work and keep busy."

Somewhat puzzled by the brevity of this explanation, I pressed for more details.

"There comes a time in a woman's life when you get very lonesome, and if anybody comes up to you and is nice and kind, and somebody you can talk to, and they send you a rose every day and you have candle-lit dinners and hold hands . . . it's old fashion [sic] romanticism. You just swoon and say, aaah this is too wonderful."

Of course, the title does have its privileges. "It's a funny thing, but sometimes you do get moved up on airlines."


But Bertice had some money problems. The November 17, 1982 Daily Telegraph had an article titled "Baronet's Jazz Singer Wife Owes £38,000":


Miss Bertice Reading, an American jazz singer who married a baronet, Sir Richard Blake, three months ago, has debts totaling more than £38,000. Among them is £4,000 she borrowed from a friend to meet wedding expenses, a creditors' meeting was told yesterday at Brighton.

Lady Blake, 49, did not attend the meeting. Assistant Official Receiver Mr. Eric MacDonald said she owed money to three banks, the Inland Revenue [the British equivalent of the IRS], a health hydro and for school fees and car-hire.

Her only asset, apart from the £60 she paid to file her own bankruptcy petition, was a mink coat she valued at £1,000. She is due to appear for her public examination at Brighton Bankruptcy Court in January.


On July 19, 1983, Bertice had her own one-woman show, punningly called Every Inch A Lady at the Kings Head Theater in London. It was reviewed in the July 22 Guardian:


"Well it ain't Las Vegas, is it?" says Bertice Reading, kicking a trailing microphone cord out of the way on the tiny King's Head stage. Maybe it isn't; but this opulent, sexy, Philadelphia-born singer fills it to overflowing in her 90-minute show, Every Inch A Lady.

She is at her best, not surprisingly, in the best songs. She renders the magnificent You Got The Right Key But The Wrong Keyhole, last heard in One Mo' Time, with a wonderful confident vulgarity, swiveling her hips and jutting out her pelvis so as to leave us in no doubt as to the message.

Equally, she can take a standard like Lady Be Good and invest it with whole new layers of meaning simply by throwing lubricious glances at the front row on "I'm all alone in this big city, won't someone take pity."

Bertice Reading is, in fact, to singing what Max Miller was to comedy. [Never having heard of Miller, I'll have to take their word for that. But, once again, Phil Watson comes to the rescue: "He was a very popular comedian from the 30s to the 50s, but his rude jokes got him banned by the BBC several times. He incited his audiences with the choice of his white book of jokes or his blue book - they always chose the blue book! I think the reviewer is saying her songs were near the knuckle."]

But though I love Ms Reading in her coming-on disposition, I could live without anonymous showbiz belters like This Is My Life; it's the kind of ego-trip number one associates with second-raters trying to achieve a big finale in Northern clubs to electric-organ accompaniment. Ms Reading is too good for it; and she can achieve her own authentic pizzazz as she shows in songs like Kansas City, where she hits a fast tempo and stays there, or How About You? where she projects the lyrics with point and fervour.

Above all, she is an entertainer. She joshes the MD [MC? Musical Director?; he was her accompanist] (the smiling Jules Ruben), comes on in pink tutu as the Sugarplum Fairy (choreographed by Wayne Sleep), tells us about early days with Lionel Hampton, and chats with the customers. She takes the stage as if she owns it and leaves one wishing her act were 20 minutes longer. And, on a hot night, you can't offer higher praise than that.


Another review (in the July 24 Guardian) said:


For an antidote [to a show called Jukebox, which he's just reviewed] there is Bertice Reading, Every Inch A Lady (King's Head), the inches extending out rather than up. (She does a brief balletic interlude as a Sugar Plum Fairy who seems to have overdosed on the sugar.) Miss Reading is where critics go to enjoy themselves, a jazz-queen who can be louchely hilarious or rollingly emotive. She should know better, though, than to sing Shirley Bassey dirges, especially as closers.


She would end her shows with the line "If you've liked it, tell your friends. If you haven't, keep your big mouths shut."


Every Inch A Lady ran at the Kings Head until August 14, at which time it moved to the Donmar Warehouse, a Covent Garden club. I don't know how the show changed, but on August 27, only her name appeared in ads, not the name of the show. It seemed to be called Spellbinding, which I initially took for a one-word review, but on October 18, it was changed to say "Musical 'Spellbinder' Standard" (the last word in much smaller letters). I suppose that could mean that some publication called the Standard called Bertice a "Musical 'Spellbinder'". The engagement lasted until January 21, 1984.


I don't know when she found the time to do it, but Bertice was in the French movie La Lune dans le Caniveau (The Moon In The Gutter), starring Gerard Depardieu and Nastassia Kinski, which had opened in France on May 18, 1983 (and was savaged at the Cannes Film Festival the week before). Released in the U.S. in early September, it was reviewed by Vincent Canby in the September 9, 1983 New York Times. You knew it was in trouble from the first sentence.


There is really nothing at all decent to say about "The Moon In The Gutter," which, like "Diva," is fancified film making but, unlike "Diva," doesn't mean to be funny, which it frequently is.

Mr. Depardieu walks through the movie looking as if he had a stomachache, though it may be that he only wishes that he hadn't gotten involved. The actor, so fine in "The Return Of Martin Guerre," is nothing more than terrible here.

Miss Kinski, though photographed with great care, behaves like someone who's never been a movie before. She doesn't seem to know what to do with her hands or her mouth, which is not the sort of thing that femmes fatales can worry about without losing some of their glamour.


Mercifully, he had nothing at all to say about Bertice. But John Stark did (in the September 9, 1983 San Francisco Examiner): "Other characters include Depardieu's slatternly girlfriend (Victoria Abril) and his black landlady named Fatso (Bertice Reading) who bugs out her eyes and screams at the top of her lungs. If this film had been made in Hollywood, the NAACP would be readying a lawsuit." You can tell Stark really didn't care much for the film from his last sentence: "I don't know what Beineix [the director] was getting at, but a half-hour into the film, you give up caring." [I've seen some of the film; he was being kind.]

On October 7, 1983, Bertice was in an episode of the British TV show Ladybirds. It seemed to be a chat show (called a "disappointingly shallow series") on which she sang a couple of songs (downgraded for being bland Middle Of The Road numbers) and gave the same old history of her career. The Guardian pre-reviewed it on October 1: "The mushy thinking that hit on the obnoxious title for this series sadly extends to the choice of songs. Bertice comes on rolling-eyes and raunchy saying 'I'm the last of the red hot mommas' and ends up sounding like Shirley Bassey. Still, it's worth watching." This, along with the Moon In The Gutter fiasco, is one of the extremely rare negative reviews she ever received.

A new year, a new LP. This 1984 issue was on the British VIP label. Simply titled Bertice, it contained some dozen standards like "Paper Moon", "My Funny Valentine", "Someone To Watch Over Me", and "That's My Desire".

On January 13, 1984, she was a guest on Roy Plomley's Desert Island Discs radio program. These are the eight recordings she said she'd want to have on a desert island:

Delirium Waltz - Josef Strauss
Crazy He Calls Me - Billie Holiday
Come Rain Or Come Shine - Dinah Washington
The Last Time I Saw Paris - Kate Smith
Adagietto (from Symphony No. 5) - Gustav Mahler
My Man - Barbara Streisand
The War Of The Worlds - Jeff Wayne
Spartacus - Arum Khachaturian

Two nights later, she guested on the Les Dawson Show on BBC-1. Advertised as "the built-to-last Bertice Reading", she was back on January 21 and February 25. Here's one more comment from Phil Watson:


Les Dawson was a very popular stand-up comedian with a dour stage personality, who played a piano very badly out of tune, encouraging the studio audience to sing along, but they'd be laughing too much.... He took over the game show "Blankety Blank" from Irish TV personality Terry Wogan and made it more popular. His dour patter, insulting the panelists, and critical comments about the show increased the ratings a lot. Bernice seems to have gone over well since she made quite a few appearances. I'm not sure if she was scripted as a panelist or provided a quick wit.


A March 9, 1984 concert at the Queen Elizabeth Hall was titled Bertice And Friends (although the only friends named were June & Jean Millington). It was in celebration of International Women's Day.


The last weekend in July, Bertice was one of the judges at Covent Garden's second annual Street Entertainers' Festival. It was made into a TV show, That's Street Entertainment, broadcast on December 24.

August 6 found her starting at the King's Head Theater again. The untitled show was probably supposed to run for a month, but was extended until October 20. (I'm really at a loss as to whether it was "Kings Head" or "King's Head". Ads and reviews had it both ways.)

On September 4, she was a guest on the Lenny Henry TV sketch show. Then, she was back at the Queen Elizabeth Hall on October 31, along with Geno Washington and the London Community Gospel Choir.

In late October 1984, she performed at the Guinness Jazz Festival, held in Cork, Ireland. Also on the bill were Nancy Wilson, Slam Stewart, Acker Bilk, and Ramsey Lewis. Bertice sang "I Got It Bad And That Ain't Good" and "I've Got A Lot Of Livin' To Do".


December 7 found her as a guest panelist on Blankety Blank, a game show hosted by Les Dawson. It was something like the American show Match Game, hosted by Richard Dawson (the similar last names are, I believe, a coincidence).

She started 1985 as a guest on the Cabaret TV show ("Showcase series for the best acts to emerge from the 'alternative' pub and club circuit" said the ad.) Her appearances were on January 23, February 6, February 13, and February 20.


More TV: on January 28 she played a character called "Lily Lolly" (the lollipop lady) on a children's TV show, Tickle On The Tum, and, on February 19, she did another turn on Blankety Blank.



IN AUSTRALIA

In March, she flew to Australia for a couple of months. She began as a guest on a March 28 radio show called Festival Of Perth '85, talking about her show business career.

I've already mentioned the interview in the April 6, 1985 Sydney Morning Herald. It said that she'd originally come to Australia to perform Every Inch A Lady at the Perth Festival, but became ill with gall bladder trouble on her first day in Sydney. If she'd had surgery immediately, she would have missed the Perth Festival, so she compromised, spending two weeks in the hospital, performing for two weeks in Perth, and returning to Sydney for the surgery. [As someone who's had his gallbladder removed, I can attest to the horrible pain leading up to the operation. However, surgery had come a long way since 1985 and I had a short recovery period.] She told all of the standard stories about how she got where she is today and said she'd been "married for 14 years to a Swiss impresario, Mr. Eddie Meier and has a Swiss-American son." She didn't say a word about her daughter.

There were supposed to be 18 performances of Every Inch A Lady (three weeks of six shows a week) at Kinsela's in Sydney. Instead, after the surgery, she limited herself to a single show on Friday and Saturday for three weeks (six shows in total), beginning April 12. In the April 6 article, she talked about her schooling:


No black children were allowed to go to white schools then, but I went to an all-white Catholic school, because my grandfather [deputy sheriff Albert Reading] sent me there. He didn't want me to go to an all-black school.

I was the only black student in my class until high school. I don't know how we broke the rule, except the Catholic school was right in my backyard and they could not stop you from going to a Catholic school. The Catholics would never stop you because they wanted you raised Catholic.


She claimed that Sandy Wilson had created Valmouth around her. It had opened in Hammersmith (in London), but they couldn't find a West End venue for its main run. By the time they had, Bertice had accepted the role in Requiem For A Nun and Cleo Laine took the role in Valmouth. This is the interview in which she said that she'd been married to Eddie Meier for 14 years and that they had a Swiss-American son (that they'd adopted in Turkey, probably in 1965).

There was a large review of Every Inch A Lady in the April 15, 1985 Sydney Morning Herald. While I won't reproduce the entire thing, it said that she'd set aside a table for the medical staff from St. Vincent's Hospital who'd done her gall bladder surgery. Here are some excerpts:


Reading's performance was distinguished by a warmth and easy charm. She took the audience into her confidence in such an appealing way that even her timeworn patter had an engaging, wide-eyed innocence which glistened occasionally as she dropped a casually mischievous double entendre.

But when she sang, it became instantly believable that she could walk in off the street, do an audition, and find herself appearing with the acclaimed Lionel Hampton orchestra.... Her voice is deep and rich, resonant and versatile.


When Bertice returned to London she did two performances of Every Inch A Lady at the Beck Theater in Hayes (West London) on June 23; that was the only ad for it.

On October 18, she was back as a guest panelist on Les Dawson's Blankety Blank game show.

A week later, Bertice was part of Thames Telethon '85. It began at 7:30 PM on October 27 and ran until 6:15 AM the next morning. A review in the October 31 Guardian called it "the longest programme in the history of British broadcasting", raising over 2 million pounds for young people's charities. Of Bertice, they said: "My Man sung by Bertice Reading at 2 am sounds quite different to My Man at two in the afternoon." There's no indication if that was a reflection on Bertice or on the groggy state of the writer by two in the morning.


Also in late October 1985, filming began on "Little Shop Of Horrors", in which Bertice was seen as the old bag lady in the "Skid Row" number. Based on a successful off-Broadway stage musical that had been running since 1981, it was filmed in London to save on costs. The movie opened in the U.S. on December 19, 1986 and in the U.K. on March 19, 1987.


On February 7, 1986, she returned as a guest panelist on Les Dawson's Blankety Blank game show. On April 25, she was a guest on Wogan (a TV show similar in format to Tonight); it was hosted that night by Kenneth Williams. By that point, she'd been divorced from Sir Richard Blake, but, as she told Williams, she got to keep the "Lady Blake" title for the rest of her life.


There was also some more recording in 1986: "You're Gonna Suffer" was a 9-minute 12-inch club record released on Sublime (United Kingdom), Achievement (United States), and Plaza (Belgium). The flip contained a radio mix (a shortened version) and a dub mix (also 9 minutes).


On July 1, 1986, Bertice was in a two-week engagement, called Sparkle Plenty, at the King's Head Theater. It returned on July 27 and ran until August 16. On September 5, she was back on Les Dawson's Blankety Blank game show.

October 28 found her once again playing "Lily Lolly" on the Tickle On The Tum TV show. On December 18, she and the John Etheridge Quartet appeared at the Leadmill Theater in Sheffield.

Remember that she'd adopted that Turkish orphan? At some point he (Edwin Paul Meier III) had moved to the U.S. and The Life (Berwyn, Illinois) of February 4, 1987 reported the birth of his son. (Since the child had actually been born the prior November 18, I'm not sure what that says about the quality of reportage in Berwyn.)


Edwin Paul IV is the first son of Edwin and Jane Meier of Berwyn.... Big sister is Chelsea, 17 months old. Grandparents are ... Dr. Edwin Meier II of Switzerland and Bertice Reading of England. Great-grandparents are ... Edwin and Frieda Meier of Switzerland.


On February 8, 1987, once again with the John Etheridge Quartet, Bertice appeared at the Bass Clef in London.


Then, back across the Channel, Bertice starred at the Folies Bergere from early April to mid-May. As a side note, the poster for the show was designed by Erté, who'd designed sets and costumes for the Folies since 1919.

Over the summer of 1987, Bertice was a regular guest on an Italian television musical variety series called Bella d'estate ("Beautiful Summer").

No idea why, but she ("Lady Bertice Blake, known as Bertice Reading") filed for bankruptcy in October 1987. She always seemed to be having money troubles.


1988 saw an LP on Denmark's Official label: Bertice Reading - The Fifties. It contained all her RCA and Groove recordings (including the unreleased tracks), four songs from her 1956 BAM LP., and "Rock Baby Rock", originally on Parlophone.


On January 20, 1988 there was a revival of South Pacific at the Prince Of Wales Theater, with Bertice cast as Bloody Mary. It ran for a year, until January 14, 1989.



In February 1989, Rotunda Records (United Kingdom) released "Don't Bother To Knock" (with an instrumental version on the flip). I don't know if it was the original or if she'd re-recorded it.



Starting April 18, she was back at the Kings Head Theater Club in her own month-long cabaret show.

A large article about her appeared in the April 27, 1989 Guardian. I'll give three excerpts:


She's American but she's more at home and professionally better known in Europe than in the United States; she's black, but she says she gets on better with whites. She married three of them - Swiss, Dutch and an English M'lord - and divorced them all.

On her personal audit, she's lost her daughter, killed with her two grand-children in a road accident; marriage has let her down; so has her occasional ill-health, leaving her wondering from time to time if she'd ever work again. "I've paid my dues, and I don't want to pay any more," she says.

And in case seriousness is poking too obtrusively through the comic mask, all how-many-stones [a stone is 14 pounds for all non-Brits] of her shakes as she cackles: "I'm 56 years old and if I never saw another man again I wouldn't mind. I've had my share. After I got married the last time I said I'll never have sex again. Anyway, men slow you down. The best part of being alone is that the toilet seat isn't up any more."


Two noteworthy things to remember: (1) she vowed never to marry again and (2) her daughter and grandchildren were killed in a car accident.


When the Kings Head Theater engagement ended, Bertice appeared in A Night At The Cotton Club at the Barbican for one night (May 28). In the orchestra were Benny Waters on sax and Doc Cheatham on trumpet.

By June 30, she was back as Bloody Mary in South Pacific at the Congress Theater in Eastbourne. It ran at least until mid-April of 1990.



ONE MORE MARRIAGE
Another 1990 milestone. Husband number four: Phillip George-Tutton. He was a psychotherapist and astrologer, born in 1963 (thus 30 years her junior). They married on January 18, 1990 in Las Vegas (she as Bertice Blake). I don't know why they went there, since she had to take some time off from South Pacific to do it. (However, remember that she'd come back to the U.S. to marry Eddie Meier.)

On February 14, 1990, she and Phillip were guests on Terry Wogan's Valentine's Day TV show.

October 12 found her doing another one-night presentation of A Night At The Cotton Club, this time at the Barbican. By the end of November, she was back at the Bass Clef in London. On November 11, she was a guest on the Noel Edmonds Saturday Roadshow.

The last big article about Bertice appeared in the January 6, 1991 Observer. It mostly covered old ground, telling of her childhood, her meeting with Bill Robinson, her hiring by Lionel Hampton, the failed marriages, the loss of her daughter and grandchildren. It ended with a quote [talking about her so-far-unsuccessful attempt to get a chat show on British TV]: "I worked out that I had everything against me - I'm fat, I'm black, I'm female. But I discovered the reason was none of these. They just thought I hadn't the brains."


Filmed sometime in the spring of 1991, she was in an episode of Gone To The Dogs, a six-part comedy/drama miniseries that had to do with greyhound racing. She appeared as a nightclub singer performing "Stormy Weather". Her episode would air on December 20 of that year.

For three days (May 13-15, 1991), she performed Every Inch A Lady at the Ashcroft Theater in Croyden. At this time, Bertice was tapped to appear in Notre Dame, a musical based on Victor Hugo's Hunchback Of Notre Dame.



THE END

Then, tragedy. At the June 6, 1991 Notre Dame rehearsal, Bertice suffered a stroke and collapsed. On life support in a hospital, she died two days later, never regaining consciousness. The fact that she was only five feet tall and weighed around 250 pounds had to be contributory; she was about a month short of her 58th birthday. "She is survived by her husband, Phillip Tutton, a British psychotherapist and astrologer, and a son", said many of the obituaries.

Considering that, other than her Tony-nominated performance in Requiem For A Nun some 30 years previously, she was pretty much unknown to American audiences, her obituary ran in dozens of American newspapers. Many of them ended with a quote from Bertice: "I like my body, even if no one else does."



FAMILY PROBLEMS

Other than going off to Europe to become a Big Star, there's nothing extraordinary about Bertice so far. Most of what she said in interviews was either often-repeated fluff or facts that could be easily verified. However, consider the following. Obituaries are a good source of information (even if they misspell people's names). But I don't expect them to lie, especially about unimportant details. That's why I can't resolve the following:


When Bertice's grandfather, Albert A. Reading, died (March 18, 1960), the obituary said he was survived by his wife, his son Albert Russell Reading, and his granddaughter, Bertice. No mention was made of a great-granddaughter (Bertice's daughter). Was the daughter adopted in the next couple of years (especially since Bertice seemed to have been working non-stop, without any time out to have a child)? On the other hand, lots of sources said that her son was adopted, so why not mention it if her daughter were too?

When Bertice's mother, Mary, died (June 15, 1964), her obituary said that she was survived by "... two daughters, actress Bertice Reading-Meier of Switzerland and Elizabeth Kent of Washington, D.C., and a granddaughter." Presumably, the granddaughter is Bertice's child. But who's Elizabeth Kent? Since Elizabeth is listed second, that should mean she's younger than Bertice. (There's an M. Elizabeth Kent in Washington, DC, a lawyer born in 1943, but she had a sister named Jane who lived in Boston.) There are mentions of Bertice's parents in local newspapers, sometimes with Bertice, but never with another child. For example the August 15, 1947 Delaware County Times said: "Michael Estella and Sadie Lyons, of New York City, have been house guests of Mr. and Mrs. Russell Reading and daughter, Bertice, for the past week." No mention of another daughter.

When Bertice's father, Albert Russell Reading, died (March 9, 1976), his obituary said that he was survived by "... one daughter, Bertice Reading Meyers [sic] of Helsinki, Finland. Two grandchildren and two great-grandchildren also survive him." Presumably, they're now talking about Bertice's daughter, her two children, and Bertice's adopted son. There's no mention of an Elizabeth Kent.

On the 1984 Desert Island Discs show. Bertice said she was an only child. The question was "Are you from a big family?" Her answer was "I'm only one."

In a 1985 interview, she said she had once been married for 14 years to a Swiss impresario and had a Swiss-American son (although he was a Turkish adoptee), but didn't mention a daughter. In 1989 and 1991 interviews, Bertice said that her daughter and two grandchildren had been killed in a car accident.

As I mentioned before, on November 18, 1986, Bertice's adopted son, Edwin Paul Meier III (born September 15, 1965) and his wife, Jane, gave birth to Edwin Paul Meier IV in Berwyn, Illinois. They already had a daughter, Chelsea.

When Bertice died in 1991, obituaries said that she was survived by a husband and a son, but made no mention of grandchildren.

Then, on April 27, 2002, Mary Frisby died in Philadelphia. Her obituary said "... beloved wife of Lester, mother of John and Dwayne, daughter of Bertice Reading." She was born on May 5, 1953, so her age is in the ballpark to be the girl in the 1966 photos (who looks around 13); and she had two children. She appeared in a couple of directory listings as "Mary S. Reading" (and remember, Bertice's mother was "Mary S. Reading"). Could she and Bertice have had a tremendous falling-out to the point where Bertice would speak of her and her children as having died? However, considering that Bertice appeared with Lionel Hampton at the Earle Theater beginning December 25, 1952, and then toured with the band at least through the Apollo show the week of May 29, 1953, I doubt that this woman is Bertice's daughter (at least not her natural daughter). On top of that, when she set up her Social Security account in 1971, her name was Sheryl Mary Snelling; she didn't use the name "Mary Reading" until 1996.


I suppose these things have little bearing on Bertice's career, but they're troubling to me.



SHORT AND SWEET CONCLUSION

In a very short time, Bertice Reading worked her way up from a "singer" to a "Performer". I wish I could have seen her in person.



Special thanks to Phil Watson.



BERTICE READING DISCOGRAPHY

RCA VICTOR
47-5567 I'm Alone / Tears Of Joy - 12/53

UNRELEASED RCA VICTOR
The Judgment Of Love
Can't Be Satisfied

GROOVE
4G-0004 I'd Gladly Do It Again / I Gotta Know - 2/54
4G 0072 I Wash My Hands / Little Things Mean A Lot - 5/54

UNRELEASED GROOVE
Sweet Goody (rec 12/23/53)
Beantown Boogie (rec 5/4/54)
Goodbye For The Last Time (rec 5/4/54)

PARLOPHONE (United Kingdom)
R. 4045 Frankie And Johnnie / My One Sin (In Life) - 55
R. 4064 Everybody's Somebody's Fool / Bessie Smith Blues - 55
GEP 8537 The Jazz Train Girl - 55
Frankie And Johnnie / My One Sin (In Life) // Everybody's Somebody's Fool / Bessie Smith Blues

BAM (France)
LD 321 Bertice Reading - Jazz Singer (with the Art Simmons Quartet) - 3/56
Rock And Roll
Black Coffee
It's Almost Like Being In Love
Love For Sale
St. Louis Blues
No More In Life
Old Fashioned Love
Left Bank Blues

DECCA (United Kingdom)
F 10965 No Flowers By Request / September In The Rain - 57
Both were also on one-sided demos: DRX 23867 and DRX 23868 respectively
Also released on German Decca D 18 681

PARLOPHONE (United Kingdom)
45-R 4462 Rock Baby Rock / It's A Boy - 8/58
45-R 4487 My Big Best Shoes / No More In Life - 10/58

GLAD (Lionel and Gladys Hampton's label)
1012 Like Young / St. Louis Blues - ca. 8/60

POLYDOR (Bertice und die Sunny-Boys Germany)
24 761 He Man Twist / Twist in der Boston-Street (Unter der roten Laterne) - 2/62

INTIMUS-ANSTALT (Liechtenstein - mit dem orchester Renato Bery)
372 I Like To Twist / Twist For Fun // [two songs by Marine Lacos] - 63
[Grammo Tanz-Kurs #7 ]

SAYȦN (Turkey)
FS 98 Bertice Reading - 65
The House Of The Rising Sun / Shake Baby Shake // St. James Infirmary / Down By The Riverside

RIFF (Netherlands)
659.018 Bouncing Bertice Reading - 74
I Left My Heart In San Francisco
Can't Help Lovin' That Man
Confessin' That I Love You
Don't Take Your Love From Me
Strangers In The Night
I Cried For You
It Could Happen To You
How About You
Cocktails For Two

Recorded live at the New Orleans Jazzclub, Scheveningen, Holland on February 7, 1974

RIFF (Netherlands)
659.028 Bertice Reading - 74
Toot, Toot Tootsie
Baby Won't You Please Come Home
Some Of These Days
Petite Fleur
After You've Gone
A-Tisket, A-Tasket
What A Difference A Day Made
There'll Be Some Changes Made
Lonesome
I Shall Not Be Moved

Recorded live at the New Orleans Jazz Club, Scheveningen, Holland on February 7-8, 1974

MONOPOLE (Belgium)
S. 524 Happy Go Lucky / All Our Days - 74

CBS (Spain)
2719 Sunday Morning / Lean On Me - late 74
Also Germany Portugal Belgium Italy Netherlands Yugoslavia
And CBS SSC 1367 (South Africa) EPIC 66261 (Brazil)

CBS (Spain canta en Español - sings in Spanish)
3189 Sunday Morning / Lean On Me - 75

CBS (Netherlands)
3649 Love Me The Way You Do / To My Mother - 75
Also released in Spain
3720 Storm Of Love / Love Me The Way You Do - 75

ARCADE (Belgium)
215 Bertice Reading And The Bobby Setter Band - Live At The "Salons The Lord" Schepdaal - 76
Get Ready
When A Man Loves A Woman
Red Roses For A Blue Lady
This Is My Life
Amen
Summertime
Kansas City
A House Is Not A Home
When The Saints Go Marching In

MONOPOLE (Belgium)
S. 605 Sunday Morning / It's Still A Secret - 77
S. 659 It's Still A Secret / All Our Days - 78

EMI (Netherlands)
5C 006-25893 Sunday Morning / It's Still A Secret - 78

KILLROY (Netherlands)
KS 2973 Diamonds Are A Girls [sic] Best Friend / Between You And Me - 79
Also BOOM 3012 (Portugal - 79) and PHILIPS 6021 235 (Belgium - 79)

TOP TAPE (Brazil)
CS-0354 - Don't Bother To Knock / Between You And Me - 79

PHILIPS (Belgium)
6021 259 Don't Bother To Knock / How Much Is Much? - 80

CHRYSALIS (United Kingdom)
2437 Stand By Me / I'm A Woman - 80

VIP (United Kingdom)
83001 Bertice - 84
Paper Moon
My Funny Valentine
I Wish You Love
Little Girl Blue
How About You?
Someone To Watch Over Me
Day In, Day Out
Medley: Glad To Be Unhappy and Everybody's Somebody's Fool
Lover Man
The Right To Be Wrong
When The World Was Young
That's My Desire
Time After Time

SUBLIME (United Kingdom)
LIMET 103 You're Gonna Suffer [12" dance record] - 86
Also ACHIEVEMENT 10002 (US) PLAZA 70.008 (BELGIUM)

OFFICIAL (Denmark)
6003 Bertice Reading - The Fifties - 88
Sweet Goody
I'd Gladly Do It Again
I Gotta Know
I'm Alone
Tears Of Joy
The Judgment Of Love
Can't Be Satisfied
Beantown Boogie
I Wash My Hands
Little Things Mean A Lot
Goodbye For The Last Time
Rock And Roll
It's Almost Like Being In Love
No More In Life
Old Fashioned Love
Rock Baby Rock

ROTUNDA (United Kingdom)
7 TUN 001 - Don't Bother To Knock / [instrumental version] - 2/89




Unca Marvy's Home Page
More Articles