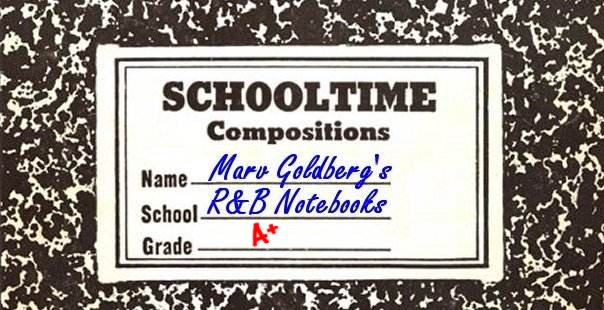 Lavern Baker

By Marv Goldberg



© 2001, 2009, 2020 by Marv Goldberg


Lavern Baker was one of the Big Stars of 1950s R&B and R&R. With hits like "Tweedle Dee" and "Jim Dandy", she had a powerful voice that has always been one of my favorites.

A NOTE ON HER NAME: While her name is often seen as "Laverne", there shouldn't be an "e" at the end. However, is it "Lavern", "LaVern", or "La Vern"? I really don't know; I've only seen one example of her signature and that spelled it "La Vern", but her Social Security record has "Lavern".




Lavern Baker was born in Chicago, on November 11, 1929 (Armistice Day, for those of you old enough to remember it). She was (per her Social Security record) the daughter of Peter Baker and Anna P. Evans. She first shows up as "Deloris Baker" (although, not having access to her birth certificate, I really don't know what's on it). Read on.

It all sounds straightforward enough. So who were her parents?


Well, her mother is no problem. In 1920, 5-year-old Annie Pearl Evans (from Auburn, Alabama, not far from Montgomery) is already living in Chicago (with her aunt and uncle). 1930 found "Pearl Baker" living with a different set of relatives in Chicago. She's 16, married at 15 (although there's no husband living there), and the mother of 4-month old "Deloris Baker". In 1940, Anna McMurley is 25, has no occupation, and is living in Chicago with her daughter, 10-year-old "Deloras McMurley". Anna said she was married, but again, there's no husband in sight.

Why "McMurley", you ask? When Lavern set up her Social Security account in April 1944, it was as "Delores Lavern McMurley" (at the same time saying Peter Baker was her father). In February 1942, Samuel Scott McMurley registered with the draft board in Chicago, giving his next of kin as Anna McMurley. Samuel was quite a bit older than Anna; 17 years older to be exact (and never shows up anywhere other than his draft registration). It looks like Samuel McMurley and Anna Evans married sometime before 1940 and divorced sometime after 1942. [Interestingly, he said he was born in Lovejoy, Illinois, whose real name is Brooklyn, Illinois. Right across the river from St. Louis, Missouri, it's the oldest town in the U.S. incorporated by blacks (1836). At least you should come away from these articles with some useful knowledge.]

However, Samuel McMurley isn't Peter Baker. Although Delores used the McMurley name for a while, he wasn't her father, whom she knew to be Peter Baker. In 1942, Anna reverted to her maiden name, "Anna Pearl Evans", and, in March 1953, Lavern told Social Security that her name was now Delores Lavern Evans (although she was separated from her then-husband, Eugene Williams, whom she never bothered to tell Social Security about at all). Are you confused yet? (And no, I still have no idea who Peter Baker was. Possibly Lavern's mother didn't know all that much about him either, since, in the 1940 census, Anna gave his place of birth as "unknown", although she'd said "Alabama" in the 1930 census.)


With blues singers Memphis Minnie (Lizzie Douglas; a distant relation) and Merline Johnson (her father's sister, known as "The Yas Yas Girl") as inspirations, Delores dreamed of making it big in show business. In the meantime, she sang in her local church choir in Chicago, receiving the training that would stay with her for the rest of her life.

Gee, you say, if Merline Johnson was her father's sister (Lavern even called her "Auntie Merline"), it should be easy to find out about her father, shouldn't it? You try researching Merline Johnson; other than her recordings, there's nothing at all known for sure about her.


The only person who even comes close is Zelma Merline Baker (also seen as Merline Zelma Baker). She was born in Carrington, Calloway County, Missouri on October 25, 1918 and died on December 21, 2003 in Toledo, Ohio. Her Social Security number was issued in Michigan.

In 1920, Merline Baker lived in Calloway County with her parents, William Baker and Elmyra Williams Baker. In 1930, Merline Baker lived in Calloway County with her aunt and uncle, Baxter and Georgia Scott.

On December 20, 1936, Merline Baker married Edward Holt in Calloway County. In 1940, Edward and Merline Z. Holt were living with her father, William (now divorced from Elmyra), in Bedford, Michigan. Both William and Edward were farm laborers; Merline listed no occupation, although The Yas Yas Girl had recording sessions in August 1939 and October 1940.

She subsequently divorced Edward and, on April 9, 1949, Merline Z Holt married George Mitchell in Sandusky, Ohio (although they both lived in Detroit). She gave her occupation as "maid"; he was a janitor.

In August 1970, she told Social Security that she was Zelma M. Johnson, since, by that time, she'd married Owen Johnson (which, of course, wouldn't account for the Johnson name used 30 years earlier). She was a widow when she died in 2003.

So, here's a Merline Baker, who died Merline Johnson. The names are perfect, but nothing else ties in. There's nothing at all to suggest that she was "The Yas Yas Girl" (or even a singer) other than her name. On top of that, Merline Zelma Baker's only known brother was named Melvin, not Peter.


So, to sum up: I don't know who Peter Baker was; I don't know who Samuel Scott McMurley was; and I don't know who Merline Johnson was. The score: Lavern's family: 3; Marv Goldberg: 0. That makes it a good time to start talking about her singing career.

Lavern told writer Chip Deffaa (Blue Rhythms: Six Lives In Rhythm And Blues): "I think I was about eight or nine when I told my mom, 'I want to sing like my Auntie Merline.' My daddy didn't like it so hot. Well, he didn't want me to pattern too much after her, but he didn't mind me being a singer. After I was grown, that was OK. I saw him after I started to really get in the business and I had a couple of hits. In fact, one of the big shows that they booked, we played Milwaukee and my father turned out to see me. That was the last time he saw me." She was eight in 1937, so was she talking about Peter Baker or Samuel McMurley? Just another mystery.

According to an interview Lavern gave to the Baltimore Afro-American (September 11, 1956), she entered a jitterbug contest at Pep's Ballroom when she was 11. It continued:


She won first prize and when brought to the microphone, was asked whether she intended to make dancing her career. She confessed a desire to be a singer, and was allowed to sing a song for the audience. An instantaneous hit, she was hired as a singer on the spot. Too young to sing in nightclubs and cabarets, she could only sing in ballrooms and at dances where no liquor was sold.


Keep in mind that "reminiscences" many years later tend to be overblown and glorified, if not largely fictitious. For example, she said her father was a steel worker and her mother was a caterer. However, her advice to wanna-be singers was right on the money:


For every job in show business, there are a thousand acts trying to land it, and some of the acts are darned good too.

Don't come to New York trying to get a break in show business unless you've got enough money to last for a year, a good job on the side, and a bus ticket back home. This business is really rough!


When she was 17, Delores began singing in Chicago. On September 28, 1946, she appeared at the Timber Tap Lounge as "Little Miss Sharecropper" (to emulate the popular singer Mildred Cummings, who performed as "Little Miss Cornshucks"). She was asked to perform that way; it wasn't her choice. They dressed her as a hayseed, with a straw hat and a basket. While she became popular with the Chicago crowds, Lavern was never happy with the "Sharecropper" name, seeing it as a stepping stone that she'd have to tread on in order to achieve stardom. In November, she began appearing at Chicago's Club DeLisa.


Her name was in a February 8, 1947 DeLisa ad as "Midget LaVern" in the Favorites Of 1947 show. (The ad spelled it "Laverine"; close enough.) On August 7, 1948, she appeared at the Brookmont Lounge as "Sharecopper, Queen of the Blues".


While she was at the DeLisa, she met Fletcher Henderson, who led the club's house band. Henderson wrote a song for her: "I'm In A Crying Mood". (Note that the title is usually seen as "When I'm In A Crying Mood", but when Henderson and Wilmette Ward copyrighted it in April 1947, there was no "When".) She recorded it for Columbia, in 1947 or 1948, but it was never released. Presumably it was recorded as "Little Miss Sharecropper" and, presumably, there were other songs recorded at that session, but their titles remain unknown. However, in spite of it never having been released, according to the September 9, 1957 Lebanon (Pennsylvania) Daily News, it did quite well: "Miss Baker began her career as a singer at a Chicago nightclub, where she met Fletcher Henderson, who wrote 'When I'm In A Crying Mood' especially for her. The song was an immediate hit on the jukebox circuit and catapulted her to stardom." (Anyone want to guess where I'd like to catapult the dolt who wrote that?) Lavern would record "I'm In A Crying Mood" again, for Atlantic, in March 1954, and that version would find its way onto an Atlantic LP.

On December 23, 1948, in Chicago (as Delores McMurley), she married a post office worker named Eugene Williams (and occasionally appeared as, and wrote songs as, "Delores Williams"). While they only lived together for about two years, they were still married as late as the fall of 1956.

On February 25, 1949, as the vocalist with saxman Eddie "Sugarman" Penigar's orchestra, she recorded a couple of sides for RCA Victor: "I Wonder Baby" and "Easy Baby". These were released in March and May, respectively, as one side of Penigar releases (Penigar himself did the vocals on the filps). While she was billed as "Little Miss Sharecropper", her name is in the RCA files as "D. L. McMurley". (I suppose there was a good reason that she didn't give her name as "D. L. Williams".)


April 1949 found her at Chicago's Blue Dahlia Lounge, along with the Freddie Holmes band.

"Easy Baby" was reviewed in the September 10, 1949 Billboard (receiving a poor 56 rating): "Mediocre up tempo blues piped by a thrush happily billed as 'Little Miss Sharecropper.' Bop instrumental solo bits hybridize this side."

She would later say: "My first record was on RCA. It sold 12 copies. I bought all 12."


In May 1950, she was back at the Club DeLisa again. While there, she hooked up with the Red Saunders Orchestra, and with them recorded a single unreleased side for Columbia on June 15, 1950: "Sharecropper Boogie". She wasn't on the other three tunes: "Blow 'Mr. Low-Blow'", "Chi (Chicago)", and "Lyin' Girl Blues" (vocals on those were by Joe Williams).


In October 1950, she was the headliner at Ralph's Place. From there, it was Joe's Rendezvous Lounge in January 1951. Both of these were in Chicago.



Then it was on to National Records in 1951 (her signing was announced in early April). Again, there were two records, this time as the shortened "Miss Sharecropper." Not only was her name abbreviated, but so was the future of the company; she appeared on the last National record ever issued. The first platter, in April, was "I've Tried" / "How Long"; the second, in June, was "I Want To Rock" / "Take Out Some Time." At the time, she was still appearing at the Flame Show Bar, by now with Chubby Newsom and Ida James. It looks like she was there through most of 1952.

"How Long" and "I've Tried" were reviewed in the May 5, 1951 Billboard:


How Long (72): Thrush debuts for National with a catchy jump blues, with combo riffing somewhat heavily in back.

I've Tried (83): Gal registers strong on this slow boogie, impressing with a warm voice quality and feeling. Piano and rhythm put down an ear-catching backing with a steady walking bass figure.


At some point, Delores relocated to Detroit, another hotbed of R&B activity. There, Delores sang at the Flame Show Bar (which had opened for business in June 1949), and so impressed its manager, Al Green, that he became her personal manager.


In 1951, she convinced manager Al Green to let her retire the Sharecropper character. Thus, when Columbia and its Okeh subsidiary released some records by her that year, she was credited as "Bea Baker", backed by Maurice King and His Wolverines (the house band at the Flame Show Bar). Once again she sang on only one side of each record ("Good Daddy" - Columbia, in May; "I Want A Lavender Cadillac" - Okeh, in July; and "Make It Good" - Okeh, in September). However, the Flame Show Bar continued to bill her as Miss Sharecropper for the next couple of years (and both names were used in the press); I imagine, however, that by then she'd ditched the hayseed outfit for the gowns that she loved to wear. As late as 1957, blurbs were referring to her as "Little Miss Sharecropper, Lavern Baker...."

Billboard reviewed two of these releases:


Good Daddy (May 12, 1951 - 82): Thrush registers with a vibrant, strong vocal on this up-blues with combo jumping in back. Disk may have sleeper potential.

Make It Good (October 6, 1951 - 71): Blues disking sports a better than average fem chanter in Bea Walker [sic].


On September 15, 1951, Little Miss Sharecropper ("Empress Of Blues") appeared at Chicago's Indiana Theater; on the same bill was relative Memphis Minnie ("Queen Of Blues"). Also in September, she was at the Chicago's Crown Propeller Lounge and in January 1952 at the Flame Show Bar along with Andre D'Orsay, formerly with the Red Caps.


In 1952, while singing with the Todd Rhodes Orchestra (having replaced Kitty Stevenson), Delores Lavern Baker McMurley Williams finally recorded as "Lavern Baker". There were four records released on the King label, with which Rhodes had a contract. Each of these featured Lavern on one side and an instrumental on the other. Lavern's titles were: "Trying" (recorded July 1, 1952), "Pig Latin Blues" (same date), "Must I Cry Again" (recorded October 14, 1952, and "Lost Child" (same date). On the first two, she was billed as "Lavern Baker", but it was "Laverne" on the others.

"Trying" was reviewed in the August 30, 1952 Billboard (75): "The Rhodes ork builds a moody base for an excellent torchy vocal by Lavern Baker."

The other three were reviewed in Cash Box:


Pig Latin Blues (October 11, 1952 - "B"): The Todd Rhodes aggregation dishes up a fast beat novelty in stirring style. Assisting in the vocal department is a fem thrush who chants the lyrics, that sound like double talk, with zest. Side comes off fine and could make noise in the boxes.

Must I Cry Again (December 6, 1952 - "C+"): The Todd Rhodes Orchestra spins a melodic slow ballad assisted by a smooth and pleasurable vocal by thrush Laverne Baker.

Lost Child (February 28, 1953 - "B"): The Todd Rhodes ork come through with a tender item in the moody vein. Laverne Baker handles the vocal end, and the full throated thrush does a potent job. A little more restraint would have gone better with the general tone of the etching.


In 1953, she decided to pursue a solo career in earnest. She signed a contract with Atlantic Records, and Lavern Baker was on her way. June 12, 1953 saw Lavern's first appearance at the Apollo Theater, sharing the stage with Tito Puente's Mambo Band and the Edwards Sisters, as well as The Great Morton, a hypnotist. I'm not going to list all the others, but there were about 20 appearances in all. (If you'd like, you can look them all up here.)


Her first Atlantic record, "Soul On Fire", backed with "How Can You Leave A Man Like This", was recorded in late May 1953 and released in August. While not a national hit ("Soul On Fire" did well in some local markets), it's a wonderfully bluesy record, and a perfect showcase for her voice. Also in that month, Lavern appeared at her first Alan Freed show, at the Cleveland Arena, along with the Drifters, the Spaniels, Faye Adams, and Roy Hamilton.

Shortly after that, she went on a tour of Europe for several months. The September 26, 1953 Indianapolis Recorder had this heartbreaking article titled "Little Miss Sharecropper Invades Europe Minus Her Dog":


When Lavern Baker (Miss Sharecropper) sailed for Europe for a 19-week tour of the continent recently, she had to leave her dog behind.

Lavern's dog, a Dachshund (the hot-dog type) had to be left behind because her manager, Al Green, forgot to get custom clearance for the dog.

When she arrived at the docks with the dog in her arms the officer in charge advised her that either she or the dog would have to remain on this side of the big drink, since the passport was for one only. Since the pooch had no singing ability and was nothing but a "hound dog" he was put away for safe keeping until Miss Sharecropper returns to the states.


(Don't you wish you could write drivel like a press agent?) After spending some time in Milan, Italy, by the time she returned to the U.S. in March 1954, she'd picked up the nickname "Countess".

Not long after that, the April 16, 1954 Jet said: "The Eugene Williams will soon end their marriage in the divorce courts. She is known on stage as 'Little Miss Sharecropper'; he is a Chicago postal employee)". However, they were still married in the fall of 1956.


Lavern's second record, 1954's "I Can't Hold Out Any Longer," went nowhere and by mid-May, she was back at the Flame Show Bar, along with Hadda Brooks. In September "Countess" Lavern Baker "Little Miss Sharecropper" was at the Elbow Room in Windsor, Ontario (across the bridge from Detroit). Then, it was back to the Flame, along with Moms Mabley.

Then there was the third record: in October 1954, the inimitable "Tweedle Dee" was issued. Now here was a record that could hit the charts. And hit them it did, rising to #4 on the R&B charts and #14 on the more prestigious Pop charts. Background to "Tweedle Dee," and most of her other hits, was provided by the "Gliders," who were, in reality, Atlantic's ubiquitous backup group, the Cues. (However, you'd do well to read up on the Cues, it's really a complicated story.)


"Tweedle Dee" was so successful that Mercury Records had Pop star Georgia Gibbs do a cover version which also employed the Cues, as well as the same arrangement and many of the same musicians as on the Atlantic session. Lavern was so incensed at this note-for-note cover that she petitioned congress for a law making it illegal to copy an arrangement without permission. While the bill didn't pass, she is the first known entertainer to have brought a suit of this kind.


From the accompanying photo, we can see that Lavern got on well with her mother. The inscription reads: "To Mommie - Stay as sweet as you are. Merry Xmas. Sincerely Yours, La Vern Tweedle Dee Baker [indistinct] Happy New Year". (Note that the Gale Agency photo is identified as "La Vern Baker 'Little Miss Sharecropper'".)


In April 1955, Lavern once again appeared at an Alan Freed show, this time at the Brooklyn Paramount. She shared the stage with the Penguins, the Moonglows, the Clovers, B.B. King, and Danny Overbea.


Next came "Bop-Ting-A-Ling" which hit #3 on the R&B charts, and "Play It Fair," which reached #2 (both in 1955). It would take a while longer, but Lavern would eventually place a song at #1.


On November 20, 1955, New York DJ Dr. Jive was invited onto the newly-renamed "Ed Sullivan Show" (formerly "The Toast Of The Town") to bring 15 minutes of R&B into the nation's collective living room. He brought the 5 Keys, Willis "Gator Tail" Jackson's Orchestra, Bo Diddley, and Lavern Baker (singing "Tweedle Dee"). This was the kind of exposure every R&B artist yearned for.


In December of 1955, Lavern appeared with the Alan Freed show at the Academy of Music in Manhattan. She shared the stage with the likes of the Cadillacs, the Valentines, the Heartbeats, the Wrens, the 3 Chuckles, the Bonnie Sisters, and the Count Basie Orchestra. That same month she was declared the best new find of 1955 in a Cash Box magazine poll.


1956 saw a few more chart hits for Lavern: "My Happiness Forever" / "Get Up Get Up" and "I Can't Love You Enough" / "Still." Both were double-sided hits. But the best was yet to come. In November 1956, Atlantic issued "Jim Dandy" / "Tra La La." "Jim Dandy," a rather mindless Lincoln Chase song about a guy who's always helping girls out of trouble, was given such an infectious sound by Lavern that it was the one that made it to #1 (it hit the charts in mid-December and stayed there for 18 weeks). The flip, "Tra La La," interestingly, didn't make the R&B charts at all, but just made it into the Top 100 of the Pop charts (and inspired another Georgia Gibbs cover). With her powerful, gospel-tinged singing, Lavern Baker had become a Rock 'n Roll force to be reckoned with.


In fact, "Jim Dandy" was such a big hit, that Lincoln Chase was commissioned to do a follow-up. Lavern's next release was "Jim Dandy Got Married," which expresses the theme that it's easier to rescue women than to be married to them. This made it to the R&B Top Ten, but climbed no higher than #76 on the Pop charts.


December of 1956 saw the low-budget Alan Freed film "Rock, Rock, Rock" hit the theaters. It featured the Flamingos, the Moonglows, the Frankie Lymon, Teddy Randazzo, and Lavern Baker (doing "Tra La La").


There was a tour of Australia in 1957, along with the Platters, Joe Turner, and Bill Haley & Comets. At the airport, before her flight, she took out an insurance policy with Georgia Gibbs named as the beneficiary. It was sent to Gibbs with a note saying that if anything happened to her, she didn't want Gibbs to lose any money from not being able to cover her records! (Let's be fair, however. Like most artists, Georgia Gibbs had no say in what she recorded or what the arrangement would be. Let's put the blame squarely on the record companies.)


On May 11, 1957, Lavern was one of the guests on Alan Freed's second half-hour TV show. Also on the show were Ivory Joe Hunter, Charlie Gracie, and Jimmy Bowen.


Later in 1957, Atlantic released "Humpty Dumpty Heart," which was featured in the Alan Freed film, "Mr. Rock And Roll" (released in October 1957); in the movie, she sings it to a brain-dead-looking Harold "Stumpy" Cromer, part of the Stump & Stumpy dance team. Other stars in the flick were: Little Richard, Frankie Lymon & the Teenagers, Chuck Berry, Clyde McPhatter, the Moonglows, and Brook Benton. "Humpty Dumpty Heart" was another tune which made it to the Pop charts but not to the R&B.

In late 1957, she spent 10 days recording a dozen tunes that had been originated by blues legend Bessie Smith. The result was the critically-acclaimed La Vern [sic] Baker Sings Bessie Smith LP, which Atlantic released in April 1958. The songs were: "Gimme A Pigfoot", "Baby Doll", "On Revival Day", "Money Blues", "I Ain't Gonna Play No Second Fiddle", "Backwater Blues", "Empty Bed Blues", "There'll Be A Hot Time In The Old Town Tonight", "Nobody Knows You When You're Down And Out", "After You've Gone", "Young Woman's Blues", and "Preaching The Blues".


Lavern's next big hit was 1958's "I Cried A Tear," which was in the Top Ten on both charts. Then there was 1959's "I Waited Too Long," the gospel-based "So High, So Low," and "Tiny Tim." 1960 saw revivals of Faye Adams' 1953 hit "Shake A Hand," and Kay Starr's 1952 "Wheel Of Fortune." My personal favorite from 1960 was "Bumble Bee," which didn't do so well on the charts, but got a lot of airplay in New York.


On February 19, 1959, as Delores Williams, Lavern married comedian Melvin Edward "Slappy" White in Baltimore, when they were both appearing at the Royal Theater. White, a former partner of Redd Foxx, had also been married to Pearl Bailey. In January 1960, she let Social Security know that her name was now Lavern Baker White.

1961 started with another of my favorites, "You're The Boss," a duet with Jimmy Ricks. Then there was the pounding Leiber & Stoller revival-meeting rocker "Saved," strangely not a tremendous hit.

That same year saw a double-sided goodie: the raucous "Voodoo Voodoo" (another mysterious non-hit), backed with "Hey, Memphis," an answer to Elvis' "Little Sister." In May of that year, she appeared with Louis Armstrong and Julie Wilson at New York's Basin Street East jazz club.


The last big chart hit for Lavern was her marvelous arrangement of "See See Rider," which not only spelled the title correctly, but peaked at #9 on the R&B charts in 1963. Her last Atlantic single was 1965's "Fly Me To The Moon."

After a dozen years with Atlantic, Lavern switched over to Brunswick in 1965. Here, she released some half-dozen records, including a 1966 duet with Jackie Wilson, "Think Twice", which rose to #37, as Lavern's last R&B charter.


She was still appearing all over, such as the Gatineau Country Club in Ottawa (June-July 1965), the Palladium Club in Atlanta (July 1965), the Yankee Clipper Inn in Akron (September 1965), the Vanguard Lounge in Cocoa Beach, Florida (March 1966), the Convention Center in Louisville (April 1966), the Municipal Auditorium in Nashville (May 1966), the Vanguard Lounge again (January 1967), the Hungry Eye in Indianapolis (March 1967), Salem's Steak House in Akron (August 1967), the Stork Supper Club in Shreveport (January 1968), the Domino Lounge in Atlanta (March 1968; back again in June-October), the Vanguard Lounge again (December 1968 and January 1969).

By December 1965, people were wondering why Slappy White was living in Los Angeles and Lavern in White Plains, New York.


April and May 1969 found her at the Viking Room in Agana, Guam. In August, she was back in the States, appearing at the Blue Cockatoo in Atlanta and was at that city's Domino lounge for New Year's Eve. In January 1970, "LaVern Baker And Her Band" were at the Executive Inn in Owensboro, Kentucky. From there, another Executive Inn, this one in Vincennes, Indiana (she was back there in May).

Then Lavern "disappeared" for many years. The June 24, 1970 Vincennes Sun-Commercial had an article titled "Lavern Baker To Leave Sunday For USO Tour". In July she left for Southeast Asia to play military bases in Thailand, Okinawa, Manila, Tokyo, Guam, and Vietnam.


She remarked that one of the problems with going on a tour like this is that she can't take her own band with her. She performs in front of the band they set up, and "when I get going sometimes the band can't get with me."

Another problem is that Miss Baker goes on the tour alone. "I'm always pretty alone at first, but then I'll meet some people and get to working hard and I get over the loneliness," she said.


She was appearing in Manila, when her manager dropped her and Slappy White divorced her (reported in February 1972). After a severe illness, a friend recommended that she stay on as the entertainment director at a Marine Corps niteclub at the Subic Bay Naval Base, and that's what she did for nearly 20 years.

I originally thought that it wasn't until the late 1980s that she began performing in the United States again, but there's an ad for her appearing at the Hollywood Tropicana on October 16-17, 1980, along with the Coasters, the Moonglows, the Flamingos, and the Clovers, as part of a Jackie Wilson tribute show. The next month, the show was at the Rancho Tropicana in Santa Rosa, California. Since she'd spent a lot of time touring with Jackie (who was now in a semi-comatose state), I imagine that she flew back especially for these performances.


She returned to the U.S. in 1988 for Atlantic Records' 40th Anniversary party (in May) and decided to stay. In June 1990, she began appearing in the stage production of "Black And Blue", at the Minskoff Theater in New York (replacing Ruth Brown). In it, she sang "Body And Soul", "Ain't Nobody's Business If I Do", and "St. Louis Blues." Others in the cast were her good friend Linda Hopkins and Bunny Briggs. Her children remained in Manila. As she put it, she was the natural mother of one daughter, the adopted mother of another, and the legal guardian of two others: a boy and a girl. (She had re-married, and again divorced, while she was in the Phillipines.)

Other projects at the time led her to record three songs used in movies: "Saved" and "I'm Leaving It All Up To You" (from Shag, released in July 1989) and "Slow Rollin' Mama" (from Dick Tracey, released in June 1990).

I believe her last recordings were made for an album called Woke Up This Mornin', recorded in late 1991 and released in April 1992 on the DRG label. It contained some old standards ("That's My Desire", "Body And Soul", "Trouble In Mind", "Why Don't You Do Right", "Nobody Knows You When You're Down And Out", and "Tennessee Waltz"). There were also some newer numbers, like "To Love Somebody", "Will You Still Love Me Tomorrow", and "You've Got A Friend".

Lavern Baker's contributions to the music were recognized when she received a Pioneer Achievement Award from the Rhythm and Blues Foundation in November 1989 and was inducted into the Rock and Roll Hall of Fame in January 1991.


Towards the end of her life, she suffered from diabetes and a series of strokes. The diabetes ended up claiming both her legs. But Lavern performed to the end, impressing crowds of fans with her exuberance, even when singing from a wheelchair. But diabetes is a persistent disease, and the wonderful, booming, gospel-tinged voice of Lavern Baker was silenced on March 10, 1997, a tragic loss to the world of music.

One obituary mentioned that she'd been married to Slappy White, one named her brother as Jimmy Glover (don't ask me why his name is "Glover"), and a couple said that she had two (unnamed) daughters. Other than that, no relatives were mentioned.

I was fortunate to have met Lavern near the end of her career, when she was performing in a wheelchair. We just talked for a bit, since I wasn't there to interview her, but to give her a video tape of her performance on the Ed Sullivan Show from 1955 (which she'd never seen). I found her to be a warm and gracious person and I'm sorry I didn't have an opportunity to know her better.

* * * NOTE: Be sure to check out Tony Fournier's three-part review of Lavern Baker's career (up to 1958). It has loads of photos and recordings. You'll find part one here.




LAVERN BAKER'S SINGLES

UNRELEASED COLUMBIA (as Little Miss Sharecropper?)
I'm In A Crying Mood - ca. 1947
(there were probably other unreleased titles)

RCA VICTOR (Eddie "Sugarman" Penigar Orchestra; voc: Little Miss Sharecropper)
22-0016 I Wonder Baby / [Brand New Baby - Eddie Penigar] - 3/49
22-0036 Easy Baby / [Lost And Blue - Eddie Penigar] - 5/49
(also issued as 50-0020)

UNRELEASED COLUMBIA (as Little Miss Sharecropper; with the Red Saunders Orchestra)
Sharecropper Boogie (recorded (June 15, 1950)

NATIONAL (Miss Sharecropper)
9151 I've Tried / How Long - 4/51
9153 I Want To Rock / Take Out Some Time - 6/51

COLUMBIA (Maurice King & His Wolverines; vocal: Bea Baker)
39330 Good Daddy / [Nightfall - Maurice King] - 5/51

OKEH (Maurice King & His Wolverines; vocal: Bea Baker)
6800 I Want A Lavender Cadillac / [Spider's Web - Maurice King] - 7/51
6817 Make It Good / [11:31 P.M. - Maurice King] - 9/51

KING (Todd Rhodes Orchestra; vocal: Lavern Baker)
4556 Trying / [Snuff Dipper - Todd Rhodes] - 8/52
4566 Pig Latin Blues / [Blue Autumn - Todd Rhodes] - 10/52
4583 Must I Cry Again / [Hog Maw And Cabbage Slaw - Todd Rhodes] - 11/52
4601 Lost Child / [Thunderball Boogie - Todd Rhodes] - 2/53

ATLANTIC (Lavern Baker)
1004 Soul On Fire / How Can You Leave A Man Like This - 53
1030 I Can't Hold Out Any Longer / I'm Living My Life For You - 54
1047 Tweedle Dee / Tomorrow Night - 54
1057 Bop-Ting-A-Ling / That's All I Need - 55
1075 Play It Fair / That Lucky Old Sun - 55
1087 Get Up Get Up (You Sleepy Head) / My Happiness Forever - 56
1093 Fee Fee Fi Fo Fum / I'll Do The Same For You - 56
1104 I Can't Love You Enough / Still - 56
1116 Jim Dandy / Tra La La - 56
1136 Jim Dandy Got Married / The Game Of Love - 57
1150 Humpty Dumpty Heart / Love Me Right - 57
1163 St. Louis Blues / Miracles - 57
1176 Substitute / Learning To Love - 58
1189 Harbor Lights / Whipper Snapper - 58
2001 It's So Fine / Why Baby Why - 58
2007 I Cried A Tear / Dix-A-Billy - 58
2021 I Waited Too Long / You're Teasing Me - 59
2033 So High, So Low / If You Love Me - 59
2041 Tiny Tim / For Love Of You - 59
2048 Shake A Hand / Manana - 60
2059 Wheel Of Fortune / Shadows Of Love - 60
2067 A Help-Each-Other Romance / How Often (duets with Ben E. King) - 60
2077 Bumble Bee / My Time Will Come - 60
2090 You're The Boss / I'll Never Be Free (duets with Jimmy Ricks) - 61
2099 Saved / Don Juan - 61
2109 I Didn't Know I Was Crying / Hurtin' Inside - 61
2119 Voodoo Voodoo / Hey, Memphis - 61
2137 Must I Cry Again / No Love So True - 62
2167 See See Rider / The Story Of My Love - 62
2186 Trouble In Mind / Half Of Your Love - 63
2203 Oh Johnny, Oh Johnny / Itty Bitty Girl - 63
2234 Better Find Yourself Another Fool / Go Away - 64
2267 Fly Me To The Moon / Ain't Gonna Cry No More - 65

BRUNSWICK (Lavern Baker)
55285 Pledging My Love / Let Me Belong To You - 65
55287 Think Twice / Please Don't Hurt Me (duets with Jackie Wilson) - 65
55291 Baby / One Monkey (Don't Stop No Show) - 66
55297 Batman To The Rescue / Call Me Darling - 66
55311 Wrapped, Tired, And Tangled / Nothing Like Being In Love - 67
55341 Born To Lose / I Need You So - 67
55408 Baby / I'm The One To Do It - 68



Unca Marvy's Home Page
More Articles