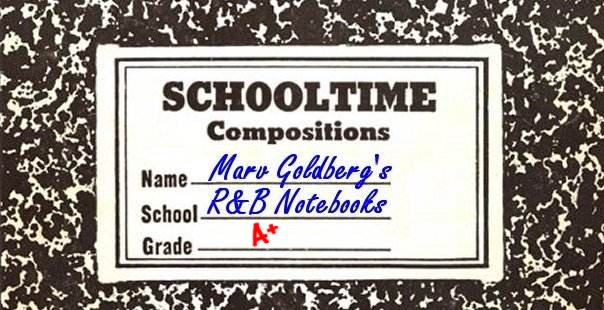 Clyde McPhatter

By Marv Goldberg



© 2005, 2009 by Marv Goldberg
Clyde McPhatter's was one of the most distinctive and influential voices ever to be heard in R&B. Bill Kenny was first on the scene, leading the Ink Spots to acceptance by white audiences. Some black singers tried to emulate him; many parodied him. Then came Sonny Til; not possessing a really great voice, his style and mannerisms still entranced his female listeners and therefore caused the males in the audience to take up singing. When Clyde McPhatter came along, things changed. Now here was a tenor worthy of imitation, as well as adulation.

Clyde Lensley McPhatter was born in Durham, North Carolina on November 15 1932 (or 1931 or 1933). His family was heavily rooted in the church, with his father a minister and his mother an organist. It was almost inevitable that Clyde, along with his brothers and sisters, would join the Mount Calvary Baptist Church choir. Early on, Clyde displayed a remarkable tenor voice that was not only high, but powerful, with a heavy use of melisma (singing a single syllable over several notes).


Soon after World War 2, the McPhatter family relocated to Manhattan, New York. There, young Clyde joined the Mount Lebanon Singers, the choir from the Mount Lebanon Church on 132 Street, and became well-known in gospel circles.

Along with his gospel singing, Clyde found time to practice secular music, namely Rhythm & Blues. In the late 40s, he entered the famed amateur show at the Apollo Theater, coming in either first or second (first, according to him). Either way, he caught the attention of Billy Ward, an arranger and voice trainer, who was putting together an R&B group.

At the time, you had your choice of lead voices. The tenor field was dominated by the likes of Bill Kenny (Ink Spots), Billy Williams (Charioteers), Maithe Marshall (Ravens), and Jimmy Springs (Red Caps). However, the lead singer to be reckoned with was Sonny Til. Til, rather than having a great voice, was handsome and "made love to the microphone." It drove his female fans wild, and inspired the formation of dozens, if not hundreds of vocal groups.


Billy Ward's group, called the Dominoes, set the world of R&B on its ear. Their first release, "Chicken Blues," backed with "Do Something For Me," was an immediate hit. The former side featured Bill Brown, whose bass voice was much like Jimmy Ricks'; the flip was led by Clyde, pleading to his girl to "do something for me" (and leaving it to your imagination what that something might be). Many R&B songs were more or less off-color in those days (usually more), but their lead was usually handled by a bass or baritone (who had a more "masculine" voice). With his first record, Clyde showed that a high tenor didn't have to be relegated to singing sweet ballads.

It didn't take long for singers to want to sound like Clyde McPhatter, rather than Sonny Til, and over the years, Clyde influenced many of them. Among the singers who tried, with varying results, to sound like Clyde were: Little David Baughan, Thurston Harris, Al Banks, Nolan Strong, Bobby Hendricks, Dee Clark, Alan "Fat Man" Matthews, and even Johnny Thunder. As with Frankie Lymon after him, it is impossible to fully assess the far reaching influence that Clyde's voice had on aspiring R&B singers.

Hit after hit followed for the Dominoes: "Do Something For Me," "I Am With You," "That's What You're Doing To Me," "Have Mercy Baby," "I'd Be Satisfied," "The Bells," and "These Foolish Things Remind Me Of You." But Clyde wasn't happy. Billy Ward, for whatever reasons, tried to hide Clyde's identity, billing him in person as "Clyde Ward," and on record labels not at all. This, along with the strict way Ward ran the Dominoes and the paltry $100 per week salary, made him very discontented.

In May 1953, Clyde and the Dominoes parted company. Whether he quit or was fired is still a matter of controversy, but he was immediately approached by Ahmet Ertegun, head of Atlantic Records, and asked to form a group of his own. The result was the Drifters.


Once again, Clyde found a home in a group which had many chart hits. Now, however, not only his voice, but his name was known to the record-buying public. And, once again, there was a string of hits: "Money Honey," "Such A Night," "Lucille," "Honey Love," "Bip Bam," "White Christmas," and "What'cha Gonna Do." (In the middle of all this activity, Clyde managed to find time to marry Nora Thompson.)

After only a year with the Drifters, however, Clyde received his draft notice. Fortunately, he wasn't sent overseas and could continue to appear and record with the group to some extent. But all this was soon to change. Either the Atlantic management or Drifters' manager George Treadwell decided that Clyde should be separated from his group.


First, Atlantic released two Drifters songs ("Everyone's Laughing" and "Hot Ziggety") as by "Clyde McPhatter, with vocal quartet." Then, there was a session at which he cut a couple of duets with Ruth Brown ("Love Has Joined Us Together" and "I Gotta Have You"), as well as a couple of solos: "Seven Days" and "I'm Not Worthy Of You." Both "Love Has Joined Us Together" and "Seven Days" were solid R&B chart hits (with "Seven Days" even making the Pop charts). This was just the beginning. (I've always considered the Ruth Brown duets somewhat lackluster. They should have been a lot better than they were. According to Ruth, she and Clyde were having an affair at that time, which resulted in her giving birth to Clyde's son, Ron, that same year.)


Clyde's next release, "Treasure Of Love," issued to coincide with his release from the army in 1956, became a #1 R&B hit (#16 Pop). (When I first heard the song, I had no idea who Clyde McPhatter was. Since learning what Clyde's voice was capable of, I haven't been able to understand the success of "Treasure Of Love," a song that didn't use any of the vocal gymnastics that his fans expected from him.)


Clyde went on to have a string of hits for Atlantic: "Without Love (There Is Nothing)" (one of the most introspective songs of the day), "Just To Hold My Hand" (which was as sneakily double-entendre as his "Do Something For Me" had been back in 1951), "Long, Lonely Nights" (which went to #1, eclipsing the original by Lee Andrews and the Hearts), "Come What May," "A Lover's Question" (another #1), "Lovey Dovey" (a reprise of the Clovers' 1954 hit), "Since You've Been Gone," and "You Went Back On Your Word." 1957 even saw Clyde in one of Alan Freed's movies: "Mr. Rock And Roll."

One of my favorite Clyde McPhatter songs from this period is 1957's "No Love Like Her Love." In 1957 I couldn't figure out which of the two girls he was singing to ("pronoun problems," as Daffy Duck would say), and years later, I still can't. However, I've always felt that it's one of his best.

In 1957, production started on the movie "Porgy And Bess" and Jet magazine reported, in its November 7 issue, that the producers wanted Clyde to play Sportin' Life, a part that eventually went to Sammy Davis, Jr. Sounds to me like a press agent with an overactive imagination.


The only downside to his recordings is the presence of Atlantic's Dread Chorus, which Clyde has to do his absolute best to overcome. (Many acts had this problem in those days: the Clovers, the 5 Keys, Jackie Wilson.) As good as some of these songs are, many would have been phenomenal with a decent group of backup singers.


In 1959, Clyde parted company with Atlantic and switched over to the MGM label, where he had some minor hits: "I Told Myself A Lie," "Twice As Nice," "Let's Try Again," and "Think Me A Kiss." In 1960, it was on to Mercury, where there were some more minor hits and his last appearances in the Top Ten: 1960's "Ta Ta," and 1962's "Lover Please."


A quite bizarre blurb appeared in the December 21, 1961 Jet. Clyde had been tapped to sing the title song of the upcoming Warner Bros. movie, "Green Mansions", starring Burt Lancaster. However, "Green Mansions" had been released by MGM in March 1959, and starred Anthony Perkins, not Burt Lancaster. If they were talking about a different version (and why would they re-make it only two years later?), it was never made.

Back when Clyde was with the Drifters, Jimmy Oliver had been the guitarist and arranger. In 1960, they teamed up again. However, the association came to an end in April 1962, for unspecified reasons.


After that, there was a succession of labels (Amy [1965-7], Deram [1968-9], B & C [1969], Decca [1970]), and a sound that became increasingly difficult to listen to. Clyde McPhatter, once the most influential lead tenor in R&B, slipped more and more into obscurity, depression, and alcohol. In 1966, he moved to England for about four years, but while British fans appreciated him, Clyde was past appreciating himself. Every once in a while, he'd do an oldies show, but he degenerated into bitterness, declaring (to my future partner, Marcia Vance, who'd been introduced as a fan) "I have no fans."

One of the saddest sights I ever saw was Clyde, at a show that took place in December 1971. He came on, sang a few songs, took off his tie, sat down on the front of the stage, and (with far too much to drink inside him) told us "I'm not used to coming on third; I used to be a star." You had to cry.

Finally, after years of torturing himself over his fall from the top, Clyde McPhatter passed away on June 13, 1972. The world of R&B had lost one of its brightest talents, one whose contributions are incalculable.



CLYDE McPHATTER IN THE DOMINOS
FEDERAL
12001 Do Something For Me (CMP)/Chicken Blues (BB) - 12/50
12010 Harbor Lights (CMP)/No! Says My Heart (CMP) - 1/51
12016 The Deacon Moves In (LE/CW)/[Other Lips, Other Arms - Little Esther] - 2/51
12022 I Can't Escape From You (CMP)/Sixty Minute Man (BB) - 3/51
12036 Heart To Heart (LE/CMP)/ [Lookin' For A Man - Little Esther] - 7/51
12039 Weeping Willow Blues (CMP)/ I Am With You (CMP/BB) - 7/51
12059 That's What You're Doing To Me (CMP)/When The Swallows Come Back To Capistrano (CMP) - 2/52
12068 Deep Sea Blues (CMP)/ Have Mercy Baby (CMP) - 4/52
12072 That's What You're Doing To Me (CMP)/ Love, Love, Love (BB) - 5/52
12105 I'd Be Satisfied (CMP)/No Room (JO)/ - 10/52
12106 Yours Forever (CMP)/I'm Lonely (JO) - 10/52
12114 The Bells (CMP)/ Pedal Pushin' Papa (DMN) - 12/52
12129 These Foolish Things (CMP)/Don't Leave Me This Way (CMP) - 4/53

UNRELEASED FEDERAL
I Ain't Gonna Cry For You (BW/DMN) - on a 1966 King LP


FEDERAL LEADS (Clyde is on all the above recordings, other than the Little Esther solos)
CMP = Clyde McPhatter; BB = Bill Brown; LE = Little Esther; CW = Charlie White;
JO = Johnny Oliver; DMN = David McNeil; BW = Billy Ward




CLYDE McPHATTER'S ATLANTIC RECORDINGS
(Including the Drifters)
ATLANTIC
1006 Money Honey (CMP)/The Way I Feel (CMP) - 9/53
1019 Lucille (CMP)/Such A Night (CMP) - 1/54
1029 Honey Love (CMP)/Warm Your Heart (CMP) - 5/54
1036 Oh What A Dream (RB)/Please Don't Freeze (RB) - 6/54
1043 Someday You'll Want Me To Want You (CMP/BP)/Bip Bam (CMP) - 10/54
1044 Somebody Touched Me (RB)/[Mambo Baby - Ruth Brown] - 10/54
1048 White Christmas (BP/CMP)/Bells Of St. Mary's (CMP) - 11/54
1055 Gone (CMP)/What'cha Gonna Do (CMP) - 2/55
1070 Everyone's Laughing (CMP-1)/Hot Ziggety (CMP-1) - 8/55
1077 I Gotta Have You/Love Has Joined Us Together (Clyde & Ruth Brown duets) - 10/55
1081 Seven Days/I'm Not Worthy Of You - 1/56
1082 Old Man River (RB)/[I Wanna Do More - Ruth Brown] - 1/56
1092 Treasure Of Love/When You're Sincere - 4/56
1106 Thirty Days/I'm Lonely Tonight - 9/56
1117 Without Love (There Is Nothing)/I Make Believe - 12/56
1133 Just To Hold My Hand/No Matter What - 4/57
1149 Long, Lonely Nights/Heartaches - 7/57
1158 Rock And Cry/You'll Be There - 9/57
1170 No Love Like Her Love/That's Enough For Me - 1/58
1185 Come What May/Let Me Know - 5/58
1199 A Lover's Question [bass is Noah Hopkins]/I Can't Stand Up Alone - 9/58
2018 Lovey Dovey/My Island Of Dreams - 2/59
2028 Try, Try, Baby (CMP-1)/Since You've Been Gone - 6/59
2038 There You Go (CMP-1)/You Went Back On Your Word - 9/59
2049 Don't Dog Me (CMP-1)/Just Give Me A Ring - 1/60
2060 Let The Boogie Woogie Roll (CMP-1)/Deep Sea Ball - 4/60
2082 If I Didn't Love You Like I Do (CMP-1)/Go! Yes Go! - 11/60

UNRELEASED DRIFTERS
Three Thirty Three (CMP) - on The Drifters - Their Greatest Recordings - The Early Years - Atco SD33-375 - 1971
Sugar Coated Kisses (CMP) - never released in any form; master assumed destroyed


ATLANTIC LEADS (if no lead is listed, it's a Clyde McPhatter solo)
CMP = Clyde McPhatter, leading the Drifters; CMP-1 = Clyde McPhatter, leading the Drifters (who were uncredited)
RB = Ruth Brown, backed up by Clyde McPhatter & the Drifters; BP = Bill Pinkney




THE REST OF CLYDE'S SINGLES
MGM
12780 I Told Myself A Lie / (I'm Afraid) The Masquerade Is Over - 1959
12816 Twice As Nice / Where Did I Make My Mistake - 1959
12843 Let's Try Again / Bless You - 1959
50134 Let's Try Again / Bless You - 1959 (stereo version)
12877 Think Me A Kiss / When The Right Time Comes Along - 1960
12949 One Right After Another / This Is Not Goodbye - 1960
12988 The Glory Of Love / Take A Step - 1961

MERCURY
71660 Ta Ta / I Ain't Givin' Up Nothin' (If I Can't Get Somethin' From You) - 1960
71692 I Just Want To Love You / You're For Me - 1960
71740 One More Chance / Before I Fall In Love Again - 1960
71783 Tomorrow Is A-Comin' / I'll Love You Till The Cows Come Home - 1961
71809 A Whole Heap O'love / You're Movin' Me - 1961
71841 I Never Knew / Happiness - 1961
71868 Same Time, Same Place / Your Second Choice - 1961
71941 Lover Please / Let's Forget About The Past - 1962
71987 Little Bitty Pretty One / Next To Me - 1962
72025 Maybe / I Do Believe - 1962
72051 The Best Man Cried / Stop - 1962
72166 So Close To Being In Love / From One To One - 1963
72220 Deep In The Heart Of Harlem / Happy Good Times - 1963
72253 Second Window, Second Floor / In My Tenement - 1964
72317 Lucille / Baby, Baby - 1964
72407 Crying Won't Help You Now / I Found My Love - 1965

AMY
941 Everbody's Somebody's Fool / I Belong To You - 1965
950 Little Bit Of Sunshine / Everybody Loves A Good Time - 1966
968 A Shot Of Rhythm And Blues / I'm Not Going To Work Today - 1966
975 Sweet And Innocent / Lavender Lace - 1967
993 I Dreamt I Died / Lonely People Can't Afford To Cry - 1967

DERAM
85032 Thank You Love / Only A Fool - 1968
85039 Baby You've Got It / Baby I Could Be So Good At Loving You - 1969

B & C
106 - Denver / Tell Me - 1969

DECCA
32719 Book Of Memories / I'll Belong To You - 1970
32753 Why Can't We Get Together / Mixed-Up Cup - 1970




Unca Marvy's Home Page
More Articles