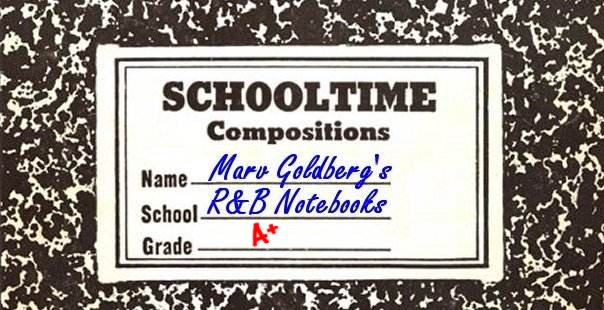 Faye Adams
By Marv Goldberg

© 2018 by Marv Goldberg

Faye Adams burst upon the music scene in July 1953 with her second record, the monster hit, "Shake A Hand". She continued to record secular music for around ten more years, having two more #1 hits with "I'll Be True" and "Hurts Me To My Heart".





The future "Faye Adams" was born Fannie Tuell somewhere in Essex County, New Jersey (some sources say Newark, some say nearby Montclair) on May 22, 1923. Her father was David Tuell, a gospel singer and a key figure in the Church of God in Christ. At the age of five, Fannie became part of the Tuell Sisters (along with Eleanor, Indiana ["Anna"], and Phola), singing spirituals in church and performing on Newark radio shows. (Actually, I'm not sure if all three of her older sisters were in the group; nothing ever named them. A later article said that Faye performed with her two older sisters.)

Sometime in 1939, Fannie entered the Apollo amateur show and won first prize (a week's appearance, along with the regular show), but her mother wouldn't let her accept it.

In 1942, Fannie married Tommy Scruggs (born in Newark on January 11, 1920; died in Los Angeles on February 12, 1994). He was supposedly a jazz musician, but I can't find any proof of that (in the 1940 census, he was a "New Worker", which, because of statistics that the government kept concerning the Great Depression, could mean anything). Fannie had two sons with him: Barrie (born 1943) and Ronald (born 1945).

Tommy Scruggs also became her business manager and got her more heavily into secular music. In the early 50s, she began singing in clubs in New York, but couldn't get anyone interested in recording her. (Note that I can't find any mention of her at all prior to her first recordings in late 1952. I therefore don't know if she billed herself as "Fannie Scruggs" or "Faye Scruggs".)


Probably around March 1952, she appeared at the Royal Peacock club in Atlanta (again, I don't know under what name). Ruth Brown heard her, liked her sound, and brought Count Basie, Marshall Royal, and Billy Eckstine to the club to hear her. It was saxophonist Royal who suggested she see Phil Moore, a New York music coach, who had written "Shoo Shoo Baby" and had recently headed the Phil Moore Four.

She took the advice and trained with Moore. When she thought she was ready, she auditioned for Herb Abramson at Atlantic Records, showing up at just the right time: Little Laurie Tate had just left Joe Morris' orchestra and Abramson placed her there.

However, there was nothing in the press saying just when Laurie Tate left; she was advertised with the Joe Morris Cavalcade through the beginning of December 1952. Faye Scruggs must have been hired soon after that (unless Laurie decided not to go on Morris' November 28 - December 11 tour and Fannie was rushed in, unadvertised). From this point on, she was officially "Faye Scruggs".


Joe Morris was born in Montgomery, Alabama in 1922, and attended Alabama State Teachers' College for a couple of years. While there, he ("The Bronze Trumpeter") led the college swing band (the "Bama State Collegians"). In June 1941, they ("the former 'Bama State Collegians") toured with Claude Trenier. Interestingly, the June 21, 1941 blurb in the Pittsburgh Courier told us what they used to be named, but not what they were currently named. Actually, they kept referring to them as "Claude Trenier and the former 'Bama State Collegians".

They continued touring until late 1942, at which time, Joe Morris joined the Lionel Hampton Orchestra (which also had Arnett Cobb, Milt Buckner, and Dinah Washington at the time). He was not only a trumpeter, but also an arranger for Hampton. By July 1947, after five years with Hampton, Joe formed his own combo, along with saxophonist Johnny Griffin, another Hampton alumnus. (Joe seems to have also had a short stint with Buddy Rich.) He began his career by recording for Manor Records in 1947, but by the end of the year, he'd found a new home at Atlantic Records.

He got to be so well known through his recordings that his press agent decided that Joe's home town of Montgomery, Alabama should have "Joe Morris Day" on January 31, 1949, when the band was due to come to town. (There's no record of what the town thought of the idea.) In 1950, he added Laurie Tate to his band and they had a big hit with "Anytime, Anyplace, Anywhere" later that year.


Now, with Faye Scruggs as his new singer, the Morris band had a session for Atlantic on December 23, 1952: "I'm Goin' To Leave You", "That's What Makes My Baby Fat", "Sweet Talk", and "Once More". Faye led them all (and duets with Joe Morris on "That's What Makes My Baby Fat").

These songs were all recorded at the Atlantic "studio" (actually their business office, where desks were piled on top of each other to make room for the band and equipment).


When "I'm Goin' To Leave You" and "That's What Makes My Baby Fat" were released in January 1953, Faye Scrugg's name was misspelled "Fay" on both the label and in ads. The record was reviewed in the January 31 Billboard, with the cute "That's What Makes My Baby Fat" receiving a 75 ("Fay Scruggs and Joe Morris duet neatly on this novelty platter, selling the melodic ditty brightly. Ork rocks smoothly behind the pair. Should garner spins."). "I'm Goin' To Leave You" wasn't far behind, with a 72 ("Thrush Fay Scruggs shows off a warm voice on this okay blues item, while the Morris ork spins out a listenable backing. Thrush has an attractive voice and bears watching.").

Cash Box said, in their February 7, 1953 edition: "Fay Scruggs, new chirp with the Joe Morris 'Blues Cavalcade' creating tremendous stir with her personal appearances."

However, there was a problem at Atlantic. Herb Abramson wanted to develop Faye's talent, but that pesky Korean War was raging and he was drafted. (Herb was a dentist and the Air Force needed them.) Herb was very interested in a song Joe Morris had written for Faye ("Shake A Hand"), but he got shipped to Germany and no one else at Atlantic seemed to care.


On April 6, 1953, Joe Morris And His Apple Jackers (he'd had a minor hit with "The Applejack" in 1948) opened at Gleason's Musical Bar in Cleveland for two weeks. The ads spelled her name correctly: "Faye Scruggs".


With Abramson gone, Morris felt neglected and switched the band over to Herald Records when their Atlantic contract was up in July 1953. At that time Phil Moore became Faye's manager and had her change her name to "Faye Adams".

The August 1, 1953 Billboard noted that "There have been a number of artist switches in the r.&b. field over the past few weeks. Joe Morris, formerly on Atlantic Records, is now pacted with Herald. His first release will be called 'Shake A Hand.'" Later in the column, it also said: "Fay Adams [sic], formerly Fay Scruggs with Atlantic, is now with Herald Records." It's strange that columnist Bob Rolontz, who was really up on the music industry, didn't connect the two events.


But, as promised, "Shake A Hand", backed with "I've Gotta Leave You" was released in July 1953. Also as promised, gone was "Faye Scruggs"; thanks to Phil Moore, we now present "Faye Adams". The August 15 Billboard said of "Shake A Hand": "There's very good action already reported from Philadelphia, Cleveland and Durham on this side."

And who's the group on "Shake A Hand"? This is from my 5 Pennies article; the quote is from member Herb Myers.


Through his contacts, [manager Fred] Logan sent them off to various record companies to do backup work. This got them right to the top: they kind of had a number one record in the fall of 1953. Unfortunately they never received any label credit, but they were the group behind Faye Adams on "Shake A Hand." Said Herb, "Somehow we got an audition in Atlanta, Georgia with Herald Records. While in Atlanta, we played the Royal Peacock with Ivory Joe Hunter, Sonny Thompson, Big Maybelle and Faye Adams."


An article in the August 8, 1953 Cash Box talked about "The Herald Story":


Herald Records, which has had two hits in a row with "Paradise Hill" and now with the much talked about "Shake A Hand," was re-organized back in April of this year. This is the [press agent's version of the] story behind the revamping.

When the set-up at Herald was made, Jack Angel was appointed president, Al Silver vice president and Jack Braverman, treasurer. Then the company immediately entered into an agreement with Jack Angel for his recording of "Paradise Hill" by the Embers and released it on the Herald label. Since its release, the platter has sold a reported 25,000 and is still said to be moving well. Not long afterwards, the diskery got together with ork leader Joe Morris and signed him to an exclusive recording contract with Herald. With the Morris aggregation was a vocalist named Fay [sic] Scruggs. On her personal appearances for the past few months, Fay had been singing a song called "Shake A Hand." The execs of the company heard Joe and Fay do the number and immediately grabbed it and signed Fay Scruggs to a contract, changing her name to Fay Adams. A recording was made of "Shake A Hand" and after an intense promotion job on the wax, the number took off.

The record company has proved to its distributors that it is not a one-shot label. The company's intentions are to continue releasing good records. "Foolish One" by the Rocketeers is reported to be making noise in the Los Angeles area, and the company has in the can other items, which it thinks show great promise.


Here's something you may not know, hinted at in the first sentence of the last paragraph. Record companies rarely sold records directly to stores; they used distributors. Distributors had a nasty habit: if a record became a hit, they didn't pay for it, waiting to see if the company could duplicate that success with a subsequent record. It's a really lousy business.

Also notice that "Paradise Hill" (written by Gene Pearson of the Rivileers), was spoken of as a hit, with sales of 25,000 copies. That's a rare glimpse into the truth of R&B record sales. Regardless of what late 40s/early 50s singers have claimed, although they were certainly cheated out of royalties, their records did not sell a million copies. That would have been impossible for an R&B record in those days. Most R&B sales were to juke box operators, not to "regular people". At a 2% rate, 25,000 records would generate royalties of around $500.

Other companies noticed the hit potential of "Shake A Hand" and the cover versions began: Savannah Churchill (competing R&B, on Decca), Red Foley (C&W, on Decca), and Fran Warren (Pop, on MGM). Over the years, there'd also be recordings by the Mike Pedicin Quintet, vocal by Alexander Mauro (20th Century - 1954); Johnnie Ray (Columbia - 1956); Little Richard (Specialty - recorded in 1956; released in 1959); the 4 Lovers (RCA - 1957); Lavern Baker (Atlantic - 1960); Ruth Brown (Philips - 1962); Jackie Wilson & Linda Hopkins (Brunswick - 1963); Jackie Wilson (Brunswick - 1967).

There were also a couple of "answer" records that I'm aware of: "Not A Hand To Shake" by Joe Murphy & 5 Jets (Deluxe - 1953) and "All Shook Out" by Moohah (Memphis DJ Andrew Charles "A.C." Williams; on Starmaker - 1954).

The August 22, 1953 Cash Box gave it's "Award O' The Week" to "Shake A Hand" (both the Faye Adams and Savannah Churchill versions). Of Faye, they said:


Faye Adams etches a slow swaying lilt titled "Shake A Hand," that is definitely going to be a big one. The tune has a flavor that will appeal to all fields, but especially to the majority who have attended churches and listened to fervent and exciting exhortations by the clergy. The theme of the disk, "Shake A Hand," is the act of brotherhood and good feeling as the audience leaves the church and shake hands all around. While not a religious item, the treatment has just a touch of the spiritual kick. The tune is good and the Adams vocal top drawer. Has already created excitement in the trade and ops can't miss with this disk. Reverse deck, "I've Gotta Leave You," is a quick beat belt. Good, but not unusual. Top deck is definitely the one to tie on to."


They also praised the Savannah Churchill version, but as much as I like her singing, this one is kind of bland and nowhere near as emotional as Faye's.

Another column in the same August 22 issue of Cash Box said "Excitement of the week. The 'Shake A Hand' disk put out by Herald and vocaled [sic] by Faye Adams is stirring up loads of action around New York, New Jersey and Philadelphia. Points south are beginning to report the disk and indications are that this well be a ree-eel BIG one."

"Shake A Hand" is the type of song that trade papers referred to as "religioso". It wasn't overtly a religious song, just tending in that direction. Interestingly, the song currently at the top of the charts was the Orioles' "Crying In The Chapel", another "religioso" number.

"Shake A Hand" first hit the two national Billboard R&B charts (National Best Sellers and Most Played In Juke Boxes) on August 22; it debuted on both as #10.

Another August 22 item: the Pittsburgh Courier of that date had an article titled "Phil Moore Moves Into Booming R And B Set". It talked about Phil and Faye:


Starmaker Phil Moore, whose efforts have helped the careers of Lena Horne, Dorothy Dandridge, Helene Dixon, Marilyn Monroe, and a dozen others, has found a new show biz field to conquer and last week signed rhythm and blues stylist Faye Adams to a personal management contract.

Faye, who began her professional career as a religious singer for a Newark, N.J. radio show which was selling cemetery lots, is on record about the nation with "Shake A Hand". Billed as "the record to watch" by Billboard, she made the disc with the Joe Morris band with which she is touring.

According to Moore, cute Miss Adams should be the next big name in that branch of the record industry which is selling more discs than any other. "Every phase of show business has its own peculiar requirements," says Moore. "Faye not only has what it takes to fill the bill with the folks who like their music with a blues beat but I'm convinced she can sell any kind of song."

As Faye Scruggs, the young starlet spent some unprofitable time with Atlantic Records. When she signed with Moore, he suggested the name change and a new wax label. "Shake A Hand" was recorded by Herald Records and is making that wax works a busy place - the tune has already hit the big time in half a dozen cities. 50,000 copies were sold before it was six days old.


It really doesn't make Faye sound like she's part of the Joe Morris organization at all.

Another big article (although a huge jumble of events) was in the Afro-American of September 5, 1953, headed "Phil Moore's Handiwork Makes Star Of Faye Adams":


Twenty-odd years ago, a cute five-year-old with her two older sisters was the singing delight of followers of religious music all over the eastern seaboard. She was then known as Faye Tuell, and since that time her name and her singing style have changed several times. Today she is Faye Adams with a record listed in the top 10 in the nation and a future which promises to be sensational.

The Tuell family lived in Montclair, N.J., and there was never any doubt that Faye loved to sing. With her sisters, she became a regular Sunday morning radio feature over Newark's station WHBI.

In 1939, Faye won first prize in New York's Apollo Theatre's amateur show - a week's engagement at the theatre - but Mama said "no" and so hopes for a popular singing career were put in mothballs.

Soon she was married. Later she had the first of her new names. It was Faye Scruggs, housewife and mother of two boys.

Last year, with her boys now 10 and eight-years-old, the long buried dream for a singing career asserted itself again and, with another name change, Faye Scruggs started making the rounds of Broadway's record companies and booking agents without success.

The turning point came when Faye met bandleader Joe Morris who signed her to replace his singing star Laura [sic] Tate.

After having [sic; should be "hearing"] one of her performances, saxstar Marshall Royal suggested that when he [sic] got back to New York that Faye call his longtime friend "starmaker" Phil Moore. "Tell Phil I said you're terrific," said Marshall.

"An introduction to Phil seemed the key to all my hopes," Faye said.

Phil immediately agreed to try to help her out and succeeded.

He suggested a name change - and she became Faye Adams and with her new name she recorded "Shake A Hand" with the Joe Morris band for Atlantic [sic] Records.

Faye is just 5 feet tall and 110 pounds. Folks call her the "original 'Shake A Hand' girl" now but, she's always been known to her friends as the "little girl with the big voice."


OK, so Faye now has a hit for Herald; Atlantic can probably take advantage of that. They still had a couple of her songs in the can and, in September released "Sweet Talk" (with Joe Morris' "Watch Out I Told You" on the flip). Nothing wrong with that. Well, almost nothing. Instead of billing her as "Faye [or Fay] Scruggs", Atlantic decided to capitalize on her new-found fame and called her "Faye Adams". Also by that time, the voice of DJ Jack Walker ("The Pear-Shaped Talker") had been dubbed over Faye's voice on "Sweet Talk" (he was working as a promotion man for Atlantic at the time).

The September 12 Billboard reported the effect that "Shake A Hand" had on the Joe Morris Orchestra:


The recent career of orkster Joe Morris indicates the power of a hit record in restoring an artist to top demand in night clubs. Morris who had a number of strong records on Atlantic a few years ago had a rough time breaking thru with any disk during the last year. His first slicing for the Herald label, "Shake A Hand" with Fay [sic] Adams, broke thru as a hit quickly and is now in second place on The Billboard charts. Before the side came out, Morris was booked for two dates during September. Since the record has busted, Morris has been booked right thru September and now has only three open dates for October.


One of those dates was at Carr's Beach (Annapolis, Maryland) on September 6, along with the Swallows. Then, on September 11, the Morris Orchestra was at the Fairgrounds, in Petersburg, Virginia for Ladies Appreciation Night.


"Sweet Talk" was reviewed in the September 19 Billboard and received a 77 (remember, ratings were partially based on how well the record was expected to sell just because of the singer's fame or the company's clout): "Sinuous musicianship, an appealing vocal and unusual production make this an uncommon rhythm and blues side. Should merit plenty of exposure. Talk is done by deejay Jack Walker, and Faye Adams turns in a strong vocal. With the hot Joe Morris-Faye Adams 'Shake-a-Hand' this could get action. [At least they were honest.]" Actually, I'm not sure how the reviewer knew that it was Jack Walker, since Walker's name wasn't on the label. I suppose there was a note sent with the review copy.

Herald wasn't amused at a competing Faye Adams record and threatened to bring suit against Atlantic. The New York Age of September 19, 1953 reported:


Executives of Herald Records are planning to bring suit against Atlantic Records, charging that Atlantic is illegally publishing a record by Faye Adams, the big-time newcomer whose "Shake A Hand" is a hit.

When Faye was under contract to Atlantic she was Faye Scruggs. Herald claims that Atlantic has no right to release records by her under her new name, Faye Adams. Herald further claims that the Atlantic disc, "Sweet Talk," was published only to capitalize on the popularity of Miss Adams has reaped, as the "original 'Shake A Hand' girl." [You think? And yes, that sentence is exactly as printed in the paper.] During her tenure as an Atlantic contract singer the record "Sweet Talk" was not released.

It was learned from reliable sources that Herald also felt the Atlantic wax showed their sprouting star at a disadvantage. Her management claims that "Sweet Talk" was doctored before being put on the market by dubbing in the words by disc jockey Jack Walker. These words were not a part of the original recording session in which Miss Adams participated.

It is further understood that Herald Records and Miss Adams' new manager, Phil Moore, have consented to her wish that she sing songs with more meaning than such straight blues numbers as "Sweet Talk."


The resolution to this mess was never reported in the press. However, since "Sweet Talk" never became a hit, it's probably a moot point anyway.


Also on September 19, Faye's "Shake A Hand" reached #1 on Billboard's R&B National Best Sellers and R&B Most Played In Juke Boxes charts, finally displacing "Crying In The Chapel". It would remain in the top position through November 14; the following week it was knocked out of the National Best Sellers spot by the Drifters' "Money Honey". However, it remained #1 in Juke Boxes until December 12, when Joe Turner's "Honey Hush" took over.


By that time, Herald had released Faye's follow-up record: "I'll Be True", backed with "Happiness To My Soul". The disc was reviewed in the November 28, 1953 Billboard with "Happiness To My Soul" receiving an 84 ("Here's a great performance by the thrush. It could create a lot of excitement. The thrush sings up a storm here.") The flip received an 83, but the review mistitled it "I'll Be There" ("This waxing of a good gang-sing ballad has a solid pounding beat. Faye Adams shouts it in infectious manner and she's given strong backing by the Joe Morris ork. This one could happen.")

They were right. "I'll Be True" became Faye's second #1 hit, although it only retained that position for a single week (February 6, 1954). Fittingly, it replaced the Drifters' "Money Honey", but was almost immediately knocked out by Guitar Slim's "The Things That I Used To Do").

Meanwhile, Faye and Joe were at a dance at the Carver Center (Anniston, Alabama), on December 10.

In his December 12, 1953 R&B column in Billboard, Bob Rolontz noted that, whereas a few months previously, most chart positions were held by groups, now single artists had most of the slots. The only groups to show up were the Drifters, the Dominoes, and the 4 Tunes, whereas Faye Adams, Amos Milburn, Dinah Washington, Big Maybelle, Lloyd Price, Muddy Waters, Little Walter, and Al Savage populated the charts.

When Billboard compiled its top R&B records for 1953, "Shake A Hand" was number 2, right behind Ruth Brown's "(Mama) He Treats Your Daughter Mean" and just ahead of Big Mama Thornton's "Hound Dog" (which was cited as the best rhythm and blues record of the year). Cash Box named her the most promising new rhythm and blues artist for 1953 in its annual poll of jukebox owners. (At the same time, they called Eartha Kitt the most promising new female vocalist of 1953.)

The headline in the January 9, 1954 New York Age screamed: "Come On 'Shake A Hand' With Faye At The Apollo". It continued (and the first sentence is [sic]): "The year 1953 saw still another entertainment star born at the Apollo the famous amateur program to great stardom and waxing the years greatest 'Rhythm and Blues' Disk, 'Shake A Hand,' lovely little Faye Adams established herself as a topnotcher. Her current hit, 'I'll Be True' currently is heading for the top of popularity lists all over the country.... When the song stylist copped first prize on the Apollo theatre amateur hour, she was promptly [only a mere dozen years later] signed by Joe Morris, who immediately formed a new band to the unknown girl. Almost miraculously, their first [well, almost] combined effort, 'Shake A Hand' was a juke box bonaza [sic]. It was aired from one end of the country to the other." Seriously, who writes this junk?


It had taken her 15 years, but Faye was finally back at the Apollo Theater. Beginning the week of January 8, 1954, she and Joe Morris (with his male singers, Al Savage and Mr. Stringbean [Johnnie Williams]) shared the stage with Yatilda Dix, Pigmeat Markham, Teddy Hale, and the 6 Boginos.


The January 23, 1954 Pittsburgh Courier said: "Blues singer Faye Adams, who went into the Apollo Theatre with a completely new wardrobe of all white dresses, left with a series of excellent press clippings and a record on the top of the best seller list, 'I'll Be True,' which bids fair to eclipse her already famous 'Shake A Hand,' for Emerson's in Philadelphia." (In English: the Morris aggregation went from the Apollo to Emerson's.)


After that, it was Gleason's Musical Bar (Cleveland), where they appeared for the week beginning January 25. A blurb in the Cleveland Call And Post of January 23, 1954 said:


Al Howell, manager of Gleason's Musical Bar, the "House That Jap Built" [it was owned by William "Jap" Gleason], at 5219 Woodland Ave., informs that Faye Adams is just a new name for a singer we have always known as Faye Scruggs, who sings with the Joe Morris orchestra.

This is very interesting, because Faye Adams is the girl who just a few weeks ago sang "Shake A Hand" and "I'll Be True To You" into national fame. The jukes are still grinding out these hits day in, night out.

We take it for granted that Mr. Howell's information is correct. Fay Adams DOES have a gentler sound than Faye Scruggs . . . and anyhow, show business people often abandon their real names for stage names.


From there, they went to Textile Hall in Greenville, South Carolina, appearing with the Orioles in early February. On February 17, both acts were at Philadelphia's Uptown Theater for a week.


Also in February 1954, Herald released Faye's next record: "Every Day", backed with "Say A Prayer". The March 13 Pittsburgh Courier wondered if she could have three hits in a row. Although they claimed "... Herald Records can't press her newest, 'Say A Prayer' fast enough", neither side became a hit. They were reviewed in the March 6 Billboard, which gave "Say A Prayer" an 80 ("Faye Adams comes thru with a solid reading of a new opus, again on the order of her first hit 'Shake A Hand.' The thrush is hot and her many fans will want this new effort, as will the ops, jocks and dealers.") "Every Day" got a 77 ("A new ballad is handled with feeling by the chantress over a solid backing. Tune is melodic, and the thrush sells all the way.")

On March 3, 1954 the Morris orchestra appeared at the Arena in Nashville. The little blurb said they'd never been there before.


Sometime after that (still in March) they played a dance at the Edwards Hall in Erie, Pennsylvania, but it didn't turn out too well. Said the March 27 Pittsburgh Courier: "Blues singer Faye Adams would like to do more than 'Shake A Hand' at the promoters of a dance in Erie, Pa., last week where she was supposed to be the star attraction. But, without her knowledge, a small back room was being used for gambling, which not only drew the customers, but also a raiding band of police. And nobody got paid!"


They then journeyed to Buffalo, New York (unknown venue), where the following took place (as reported in the April 10 Pittsburgh Courier): "Blues singer Faye Adams was an unhappy bystander last week during the Cain and Abel battle which Joe Morris and his band-managing brother staged up in Buffalo. When the aggregation returned to New York the brothers once again came to blows and the band manager took a trip to the hoosegow after he bit the policeman who arrived to quell the family squabble."


Obviously, this had been going on for a while and enough was enough for Faye. Her next record, released in April 1954 ("Crazy Mixed Up World", backed with "Somebody Somewhere"), was done without the Morris orchestra. The April 24 Pittsburgh Courier told us: "High on the rhythm and blues list, Faye Adams waxed her first series of recordings last week without the background music of the Joe Morris orchestra, which has been running into internal strife." For the time being, she remained with Morris, but would never record with him again.

On May 21, Joe, Faye, Al Savage, and Mr. Stringbean appeared at the Manhattan Casino in St. Petersburg, Florida. In June, the Morris ork toured the Southwest.


I don't know exactly when she did it (probably in early April), but Faye filmed "Every Day" and "Somebody Somewhere" for inclusion in the series of shorts that Studio Films was creating to be shown on television (however, at the time, they couldn't find a TV station that would air them). Loew's agreed to show one of them (but I don't know which) at their Victoria theater in Harlem for the week beginning April 8, 1955. Called "Revue In Rhythm", it would be a short running with the regular feature, "Jupiter's Darling". These shorts would eventually end up as the Showtime At The Apollo series (although they had nothing at all to do with the Apollo Theater). Some of them (including Faye's "Every Day") would be put together as the 1955 movie Rhythm & Blues Revue and others (including Faye's "Somebody Somewhere") ended up in the 1956 movie Basin Street Revue (which was showing all over the country beginning in late August 1956).


In August 1954, Faye became part of "The Biggest Rhythm And Blues Show", a package tour that starred Roy Hamilton, the Drifters, Rusty Bryant, Erskine Hawkins, Big Maybelle, Lavern Baker, the Counts, and the Spaniels. The show played the Public Auditorium in Cleveland (August 6), the Arcadia Ballroom in Detroit (August 9), the Trianon Ballroom in Chicago (August 13), Herndon Stadium in Atlanta (August 26), Ryman Auditorium in Nashville (August 27), the Met in Philadelphia (September 10), and the Brooklyn Paramount (September 12).


Also in August, Herald released "Hurts Me To My Heart" and "Ain't Gonna Tell", two more songs done without Joe Morris. "Hurts Me To The Heart" [sic] was listed in the "This Week's Best Buys" column of the August 21, 1954 Billboard: "It looks as tho Faye Adams has come up with another good one. The platter is getting attention thruout the country, and is particularly strong in the South. The record showed up on the Rhythm and Blues National Best Sellers Chart for the first time this week."

The August 14 Pittsburgh Courier said: "Faye Adams says she is just about fed up with Joe Morris and his group and after a brief tour as a single will go out in the fall with Bill Doggett for musical backing." Actually, by the time that was printed, she'd already left Morris (appearing alone on that "Biggest Rhythm And Blues Show"). Joe would replace her with Ursula Reed.

Supposedly she was known as "Atomic Adams" after leaving Morris (although I can't find a single ad that refers to her that way). Alan Freed called her "the little girl with the big voice" (but he didn't make that up himself; she'd been called that before).

"Hurts Me To My Heart" was Faye's third #1 R&B hit (for five weeks, starting on October 16), spending 18 weeks on the charts all told.


In October 1954, Herald issued "I Owe My Heart To You" and "Love Ain't Nothin' To Play With". On October 10, she was at the Star Club in Round Rock, Texas, along with Memphis Slim and his House Rockers.

Billboard spotlighted the record in its November 6, 1954 issue (along with the Moonglows' "Sincerely"): "Faye Adams, currently sporting the top record on The Billboard best-selling chart, comes thru with two new powerful readings on this new release. Top side ["Owe"] is a standout ballad; the flip is a wild rocker. Both have a solid chance for loot."


After that, she was part of the "Top 10 Rhythm And Blues Stars" tour, which also featured the Orioles, the Spiders, Amos Milburn, the Billy Clark Orchestra, and (possibly awkwardly) the Joe Morris ork (with Al Savage and his new singer, Ursula Reed). On November 19, they were at Memorial Hall in Dayton, Ohio, but I can't find a single other venue that the show played. [Funny thing about Al Savage and Ursula Reed: I like both of them and wanted to research them. However, neither one ever existed except on record labels and in band advertisements. I suppose both could be stage names, but, if so, nothing ever said what their real names were.]


On November 28, 1954, she appeared at the Forest Hotel in South Norwalk, Connecticut along with Don Gardner and his orchestra. At the time, Phil Moore was still her manager.

The December 9, 1954 Jet reported (in Major Robinson's highly-unreliable gossip column): "As soon as she bought a new Cadillac, Faye (Shake A Hand) Adams had her picture painted by an artist on both doors." That one could be true.


January 1955 saw the release of another Herald record: "Your Love (Has My Heart Burnin')", backed with "Anything For A Friend". This corresponded with her next appearance at the Apollo Theater, the week of January 21. This time, she shared the stage with Bill Doggett, the Moonglows (in their first Apollo appearance), dancer Joan Karter, and the Joe Morris ork (with Al Savage and Ursula Reed). The January 22 New York Age said: "Young, pretty Faye Adams combines a rare vocal range with a combination blues and spiritual stylization, making for a vocal sound completely new and exciting. This outstanding new star will without a doubt continue along the inevitable path to fame and fortune during the new year and years to come."

The new Herald disc was reviewed by Billboard on January 15. "Anything For A Friend" got an 83: ("Faye Adams comes thru with a powerful reading of a meaningful ballad in the 'Shake A Hand' tradition. She sells it with a lot of feeling over a pulsating beat. This one could easily bust wide open. A real coin-grabber.") "Your Love (Has My Heart Burnin')" received a 79: ("The thrush has another good side here on this swingy new effort, supported by a male quartet for a listenable sound. This side, too, has a chance for action. Good coupling.")


On January 28, 1955, Faye became part of another big touring show: the Shaw Agency's "Top 10 R&B Show", kicking off in Norfolk, Virginia. It also starred the Clovers, Fats Domino, Big Joe Turner, the Moonglows, Amos Milburn, Charlie & Ray, the Bill Doggett Trio, the Charms, Lowell Fulson, the Spence Twins, comedian Al Jackson, and the Paul Williams orchestra (and, at least on the opening date, Joe Morris was there too). It was produced by Lou Krefetz, manager of the Clovers. However, some were worried, because no one on the tour had a huge current hit, unlike Roy Hamilton in the prior year's package.


On January 31, the tour was at the Coliseum in Baltimore. Other venues were: February 6 at the Cleveland Arena; February 10 at the National Guard Armory in Jackson, Tennessee; February 15 at the Reo Palm Isle in Longview, Texas; February 16 at the Coliseum in Austin, Texas; February 17 at the Municipal Auditorium in Oklahoma City, and March 14 at the Auditorium in Atlanta.

Somehow, on February 5, Faye managed to sneak in an afternoon appearance at New York City's Savoy Ballroom, broadcast over WLIB. Erskine Hawkins and Errol Garner were also there for a jam session.


Herald issued "You Ain't Been True" and "My Greatest Desire" in March 1955. They were reviewed in the March 19 Billboard, with "You Ain't Been True" receiving a 79 ("The canary packs an emotional wallop in this fast-paced blues with a catch beat. Should get plenty of spins and sales. Could be a real big one.") "My Greatest Desire" got a 75 ("An attractive vocal on an effective weeper which should get plays.")

This strange blurb was in the April 2, 1955 New York Age: "Jesse Stone, who wrote 'Flip, Flop And Fly,' was the first to discover Faye Adams. Jesse got her a contract with Atlantic records but after the session she was dropped. Went to Herald and 'Shake A Hand.'"


On April 10, 1955 (Easter Sunday), Faye's sister, Rev. Anna Tuell, appeared at Manhattan's Town Hall; she was well-known for her Sunday broadcasts over WHBI (New Jersey). The New York Age of April 2, 1955 noted that she was "attractive", "petite", and "wears clothes well" (three attributes that are extremely important to any minister). The same article said that "Among the participants on the Easter program at Town Hall will be Rev. Tuell's sister, Faye Adams, who formerly worked in the religious field, but abandoned it later and recorded the popular 'Shake A Hand.' Mrs. Adams is currently touring with the Joe Morris band, but she has assured her clergy sister that she would not miss the program for anything." I'm not sure why they thought Faye was touring with Joe Morris at this point.


On April 30, the New York Age reported that "Bill Doggett and Faye Adams will team up for a three day stand in L.A." However, I can't find any appearance listings for them there. But, on April 30, they (along with the Midnighters and Arnett Cobb) were at the Municipal Auditorium in Oklahoma City for one night. May 4 found Fay and Bill Doggett at the Coliseum in El Paso, Texas.


In June, Herald issued "Angels Tell Me" and "Tag Along".


On July 3, Faye appeared at a dance at the Armory Drill Room in Danville, Virginia. Jimmy Brown & his orchestra were also on the bill.

And then, Faye decided to rest up for a while. This is from the July 16, 1955 Pittsburgh Courier: "Blues chanteuse Faye Adams is taking time out for a three-weeks' vacation with hubby and the kids, while her Caddy is being air-conditioned for the hot trip through the South with the 'Big Ten Review'." (I would have thought all the acts went on the same tour bus. I suppose she could have taken her husband and kids along.) This was echoed in the July 30 Pittsburgh Courier, which said:


After two years of almost continuous travel over the nation's musical byways, singing star Faye Adams has decided to rest the pipes for three weeks and heads for a mountain resort with her hubby and two youngsters next week.

Since the debut of her record hit "Shake A Hand," the diminutive top rhythm and blues songstress has been in constant demand for night club, theater and concert appearances.

Faye will complete her vacationing in time to join the "Big Ten Revue" for its kickoff date in St. Louis on Aug. 26.


Even accounting for the lag time in receiving and printing articles like this, there's something wrong. Faye was at the Uptown Theater in Cleveland for the three-day "Shake A Hand Week" (July 22, 23, and 24). With her at the Uptown were Gene & Eunice, Beulah Bryant, Luther Bond & the Emeralds, Yatilda Dix (shake dancer), and Jimmy Brown's band. Faye led a "Shake A Hand Parade" on the 22nd. On July 29 she began a week at the Flame Show Bar in Detroit.


And another Herald record: "Same Old Me" and "No Way Out" were issued in August to take advantage of the tour.

And what of the tour? The New York Age of July 16 told us: "The second installment of Lou Krefetz's 'Top Ten Review' is being set for late August with Faye Adams again scheduled to fill the spot reserved for the nation's favorite Rhythm and Blues vocalist. The 52-date tour, booked by the Shaw Artists corp., will also spotlight the Clovers, Bo Diddley, the Five Keys, Bill Doggett, Gene and Eunice, Etta Jones [sic; should be Etta James] and her Peaches, Charlie and Ray, and Paul Williams' band. Al Jackson will emcee." (In case you're interested in having the show at your theater, it'll cost you $3000 for a weeknight and $3500 for a weekend night.)



| | | | | | | | | |
| --- | --- | --- | --- | --- | --- | --- | --- | --- |
| | | | | | | | | |
| Galveston | Longview | Odessa | Albuquerque | Chattanooga | Dayton | Youngstown | Indianapolis | Detroit |
The tour kicked off at the Kiel Opera House in St. Louis, the week of August 26, 1955. Other stops along the way were:

City Auditorium in Galveston, Texas on August 31.
City Coliseum in Austin on September 3
Legion Field Ball Park in Longview, Texas on September 7
Municipal Auditorium in Oklahoma City on September 9
Ector County Coliseum in Odessa, Texas on September 13
The Coliseum in El Paso, Texas on September 14
The Ice Arena in Albuquerque, New Mexico on September 16
The Armory in Jackson, Tennessee on September 20
Ryman Auditorium in Nashville on September 21
The Auditorium in Atlanta on September 22
Dayton Speedway in Dayton, Ohio on September 23
Memorial Auditorium in Chattanooga on September 27
Stambaugh Auditorium in Youngstown, Ohio on October 12
The Skatarena in Indianapolis on October 15
Madison Ballroom in Detroit on October 17
Circle Theater in Cleveland on October 18
Carnegie Hall in New York on October 29 (with DJ Hal Jackson as MC)

"Faye Adams is singing anything but the blues about her new [New] Jersey home; she and hubby are so happy to have a place to hang their hats after living out of trunks for over two years" said the December 17, 1955 Pittsburgh Courier. They had a home built in Englewood, New Jersey; some of her neighbors were Al Hibbler, Billy Williams, Arnett Cobb, and Drifters' manager George Treadwell.


But Faye was soon on the road again, appearing at Detroit's Flame Show Bar on New Year's Eve.


Faye's latest Herald release was "Teen-Age Heart", backed with "Witness To The Crime", issued in January 1956.

Here's one of those articles that tells you the press agent was having a slow day (Pittsburgh Courier of January 14, 1956): "Comedian 'Slappy White' went backstage at the 'Palms' in Hallendale [Florida] to visit blues singer Faye Adams. It was the first time they had met. When introduced, Faye smiled and said, 'Yes, Slappy, I've heard of you and I certainly dig your records.' When Slappy left the room with Emcee Dave Bondu, his first remark was: 'Say Dave, I didn't know I had ever made any records!'" [You can stop laughing now.]

Later in January, Faye made the rounds of some theaters in Detroit (along with the Turbans and the Moonglows): the National on the 20th, 21st, and 22nd; the Duke on the 23rd; the Castle on the 24th; and the Booker T. on the 25th and 26th.


Still in Detroit on February 6, she was part of a show that featured a battle of the bands between Duke Ellington and Buddy Morrow.


Faye was at Brooklyn's Club Baby Grand for their 5th Anniversary (the week of February 13, 1956). Also on the bill was Johnny Hartman and several people I never heard of.


On March 14, she teamed up with the Bill Doggett Trio again to appear at the Municipal Auditorium in Oklahoma City. Also on the bill was Tommy Brown and his orchestra. The three acts then appeared at the Sportcenter in Austin, Texas on March 17. On the 27th, Faye and Doggett were at Rusty's Playhouse in El Paso, Texas (Tommy Brown wasn't mentioned in the ad). But he was when the three acts played the Armory in Albuquerque on April 25.


Another Herald record: "Don't Forget To Smile" and "Takin' You Back" were released in May 1956. They were reviewed in the June 16 Billboard, with "Takin' You Back" rated a 79: ("'You're a small operator, so I got somebody new,' chants Faye Adams. The thrush belts out this material in grand style. Merits deejay play.") "Don't Forget To Smile" received a 78: ("Here's a full-voiced, happy side with a marked pop flavor and a swingy backing and chorus.")


Also in June 1956, Rhythm & Blues Revue was playing at the RKO Keith's in Dayton, Ohio; it included Faye singing "Every Day".


On July 25, Faye was one of those who attended a Savoy Ballroom benefit for saxman Arnett Cobb, who'd been injured in a car crash. Cobb was expected to be hospitalized for a year. Others who participated in "Arnett Cobb Night" were Sammy Davis, Jr., Count Basie, Dinah Washington, the Ravens, the Cadillacs, Tiny Bradshaw, Illinois Jacquet, Charlie & Ray, Sarah Vaughan, Earl Bostic, Cootie Williams, and Lionel Hampton.


Faye's last Herald record was released in October 1956: "Anytime, Anyplace, Anywhere", backed with "The Hammer (Keeps A Knockin')". Interestingly, "Anytime, Anyplace, Anywhere" had been a big hit for the Joe Morris Orchestra in 1950, when Little Laurie Tate was his singer. When this, too failed to take off, Herald dropped Faye.

The October 13 Pittsburgh Courier reported the death of Naomi Edwards Tuell, Faye's mother.


And then, a new "Top 10 Revue". The fall edition kicked off at the Municipal Auditorium (Oklahoma City) on October 22, 1956. This one starred Little Richard, the Moonglows, Big Joe Turner, the 5 Keys, the 5 Satins, Etta James, the Robins, Tommy Brown, Big Jay McNeely, and Bill Doggett (oh, yes, and Faye Adams). Johnny Torres was the MC. Other venues were:

Kiel Opera House in St. Louis on October 26
State Fairgrounds in Indianapolis on October 27
Memorial Hall in Dayton on October 28
The Armory in Louisville, Kentucky on October 29
Roanoke Legion Auditorium in Roanoke, Virginia on November 1
Memorial Auditorium in Rocky Mount, North Carolina on November 7
Syria Mosque in Pittsburgh on November 13


The week of December 7, Rhythm & Blues Revue was shown at the Apollo Theater, along with its regular show which featured the Clovers and Big Maybelle. In spite of the fact that all the segments seem to have been filmed in black and white, the Apollo ad proudly proclaimed: "ON THE SCREEN IN GLORIOUS COLOR". It was a good week for R&B fans: also on area screens was Alan Freed's Rock, Rock, Rock.

On March 7, 1957, Faye appeared at the Graystone Ballroom in Detroit along with Lionel Hampton's 18-piece orchestra, Chris Connor, Muddy Waters, and Andre Williams & his Bacon Fat.


She was back in Detroit the week of April 26 as a part of Mickey Shorr's Rock N' Roll Show at the Broadway Capitol Theater. Other acts were the Mellow Tones (presumably Jerry Carr's group), Jack Scott, the 4 Tunes, the Chuck Alaimo Quarttet, Johnny & Joe, the Coasters, Detroit's own Bobby Lewis, Amos Milburn, the Red Prysock Orchestra, and the group that you would have gone to see: the Armenian Jazz Sextet.


However, she was advertised as being at the Fairgrounds in Danville, Virginia for the big Easter dance on April 27, which conflicts with the prior engagement (since she was still part of the Detroit show when it ended on the 28th). Beats me.


In the spring of 1957, Faye signed with Imperial Records. Her first session (from which all her Imperial sides except one were issued) took place on April 9. The following month saw the release of her first disc: "Keeper Of My Heart", coupled with "So Much". "Keeper Of My Heart" was Faye's last nationwide R&B hit, although it only rose to #13.

The May 13, 1957 Billboard had this to say: "The singer's first on the label has sure-fire appeal on both sides. 'Keeper Of My Heart' is more traditionally r&b and gets a sincere, bluesy reading. 'So Much' has all the stuff needed to be a big one in both the pop and r&b markets. Miss Adams composed the tune and she sings it as tho she really means it. The strong coupling should get plenty of plays and bring her back into the chips."


It was released just in time to take advantage of Faye's next appearance at the Apollo Theater, the week of June 14. This time, she shared the stage with the Jive Bombers, the Heartbreakers, the Miller Sisters, Stewart & Oscar, Jimmy Valentine, Buddy Bowser, and the Reuben Phillips Orchestra.

Soon after that, she headed out to Detroit to appear at the Flame Show Bar.


Imperial released "You're Crazy" and "Johnny Lee" in July 1957 (two more songs that had been recorded on April 9).


On September 30, she began a week at Gleason's Musical Bar in Cleveland. On the way there, the car she and husband Tommy Scruggs were riding in had a blowout near Carlisle, Pennsylvania. Faye hurt her back and Tommy needed six stitches, but they made it to the show on time.


From November 15-18, Faye was at the Club Vogue in Detroit, along with the 5 Dollars. Also in November, Herald issued its Herald The Beat compilation of hits LP. One of the songs was Faye's "Shake A Hand".


Around December 1957, Cameo Records re-released Mike Pedicin's raucous 1954 version of "Shake A Hand" (originally on 20th Century), possibly to take advantage of Faye's inclusion on the Herald The Beat LP. So, in January 1958, Herald re-released Faye's version on a single to compete with it. The flip was her other biggie, "I'll Be True". This time, there was no chart action at all.


On February 1, 1958, Faye appeared at the El Paso Coliseum as part of a fund raiser for a new American Legion building. Also appearing was T-Bone Walker. From there, the two acts went to the Oasis in Los Angeles.


On February 15, Faye was on the bill of a Cotillion Winter Dance at the War Memorial Hall. Others were Otis Williams & the Charms, the Ravens, and Tiny Bradshaw. The poster is very nice, but I have no idea what city the event took place in. This would have been one of Tiny's last appearances before the stroke that eventually took his life in December of that year.


Faye's next Imperial record was released in March 1958: "I Have A Twinkle In My Eye", backed with "Someone Like You". These were two more cuts from her April 9, 1957 session.


Faye's final Imperial release was "When We Kiss", issued around June 1958. The flip, "Everything", had been recorded in a second session held on December 17, 1957. The three other tunes recorded that day, remain unreleased: "Bells In My Heart", "Feel Like I Want To Cry", and "Love No More".

On November 7, 1958, bandleader Joe Morris died in Phoenix, Arizona from a stroke and cerebral hemorrhage; he was only 36.


The Stone Street Bingo Hall in Rochester, New York held a "Dance From New York's Appollo [sic] Theatre" on November 22, 1958. It starred Faye Adams and "Sunny Till".

On December 5, Faye was back at the Flame Show Bar in Detroit.

When her Imperial contract wasn't renewed, Faye recorded four songs for Brunswick Records on March 5, 1959. Another four followed on March 20, but none were ever released; you'll find their titles in the discography


On July 3, 1959 she appeared at a dance at the Textile Hall in Greenville, South Carolina. Also on the bill were Jimmy Reed and Al Smith's Orchestra.

When it was evident that Brunswick wasn't going to release anything, Faye did some recording for Jack Angel and Sid Arky's Lido label (a division of United Telefilm Records, which was owned by Morty Craft) in New York.


In August 1959, Lido released "That's All Right" and "It Made Me Cry" (a song written by John Berry and Don Covay, two graduates of the Rainbows). The sides were reviewed in the August 24 Billboard, with both sides getting three stars. Of "That's All Right", they said: "Fine thrushing by the canary on a rocker with spiritual overtones. Side can move for pop and r&b loot." The flip: "Rich sound by Miss Adams on a pounding rockaballad. Also a dual-market side."


And then, Faye was off to see the world. Her European and South American tour was announced in October. She was due to leave on October 21 and would appear in Stockholm, Sweden, followed by Paris, Rome, Madrid, London, and some unspecified South American cities. The article in the October 3, 1959 New York Age noted that her manager was entrepreneur John Edward "Duke" Pilgrim. Did she actually go? I really have no idea. I can't find any ships or flights that she might have been on, nor were there any reports that she'd returned from her tour.


Faye's second Lido record was the old standard "It Can't Be Wrong", backed with "I Waited So Long", released in January 1960. (Note that the prior number on the label had been by her old bandmate, Al Savage.)

In mid-March 1960, Faye was performing at the Club Haiti in Farrell, Pennsylvania. In the audience were a married couple who were having a heated argument. The woman threw a bottle at her husband, which missed, but hit the microphone, shattering and badly cutting Faye's face. The pain and swelling that ensued caused her to have to cancel a couple of week's worth of bookings.

On June 10, she appeared at the Manhattan Casino in St. Petersburg, Florida.


From Lido, Morty Craft moved Faye up to Warwick (another label that he owned), where her first release was "Look Around", backed with "I'm So Happy", in June 1960. They were reviewed in the June 13 Billboard, with both receiving three stars. They said of "Look Around": "A fine, building type ballad with inspirational overtones. The gal is in fine thrushing form and the side has the power and the beat to go. Good support comes from a gospel-styled chorus." The flip got this: "Miss Adams offers a good, happy swinger. Good sound here, again with the chorus and it builds nicely. A lot of excitement here, too." In spite of nice reviews, neither was a hit.


Her second Warwick record, a reprise of two of her past hits ("Shake A Hand" and "It Hurts Me To My Heart"), was released in October 1960.


On November 19, Faye was part of the Big Rocketship Revue held at the New Haven Arena. (While I associate the term "rocketship" with DJ Jocko Henderson, his name didn't appear on the show's poster.) Faye shared the stage with Dee Clark, Ben E. King, the Drifters, Sammy Turner, the Spaniels, John Lee Hooker, the Cashmeres, and Bobby Peterson's band.


Warwick released Faye's next record in January 1961: "Johnny, Don't Believe Her", backed with "Obey My Rules". "Johnny" received three stars from Billboard on February 13; "Obey" got two.


After that, it was "(It Must Be Right) It Can't Be Wrong", paired with "It's Nice To Know (Say You Love Me)" in April 1961. "It Can't Be Wrong" was the Lido master (remember, Morty Craft owned both companies) with "(It Must Be Right)" added to the title on the 45.

In 1961, Faye and manager Duke Pilgrim set up the Du-Faye record label. The only known release (#503) was by the Traveletts ("I Need Thee" and "Great Camp Meeting"). The June 26 Billboard gave both sides three stars, but this is the only mention in the press of the label.


However, Faye's appearances are becoming harder to document as time goes on. On July 29, 1961, she appeared with Dave "Baby" Cortez, Billy Bland, Tarheel Slim & Little Ann, and Larry Darnell at a dance held at the Municipal Auditorium in Charleston, West Virginia. ("Advance tickets at usual places" said the ad.)


The August 19, 1961 Pittsburgh Courier said: "Faye (Shake A Hand) Adams has joined the ranks of gospel record stars and is out on a new spiritual LP called 'Faye Adams Sings The Lord's Prayer' on Zion Records. After her coast-to-coast tour ends Oct. 20, she heads for a European tour." They were right about the LP, which had been released around July (although I can't name any tracks on it), but I can't find a single appearance during this period (nor, once again, any evidence of a European tour).


Then, she bounced to another record company, releasing "Step Up And Rescue Me" and "Cry, You Crazy Heart" on Savoy in September 1961. Billboard gave both three stars on October 16, but didn't comment on them.


Not to be outdone (and with several sides in the can), Warwick issued an LP (Shake A Hand) in late 1961. Among other songs, it contained all four of her Lido sides.


The next appearance I can find for Faye is on the All Star Show at the Cleveland Arena on November 24, 1961. Also on the show were Marv Johnson, the Isley Brothers, Wilbert Harrison (called "Wilbur" in the ad), the Scott Brothers, the Valadiers, and the Olympics.


On March 23, 24, and 25, 1962, Faye was at Gleason's Musical Bar in Cleveland.

The July 28, 1962 Pittsburgh Courier reported: "Card from singer Faye Adams, the girl who made 'Shake A Hand' famous. Says she's enjoying her stay in Caracas, Venezuela, where she is appearing on all of the television shows. 'I love it,' Faye says, 'but I love America best'." While I have no reason to doubt that Faye was actually there, once again I can't find any trace of her returning to the U.S.


And another new label: "Goodnight My Love" (the Jesse Belvin song) and "You Can Trust In Me" were released on Prestige around September 1962.

Somewhere along the line, Faye and Tommy Scruggs had been divorced, since he re-married in October 1962.


Faye appeared at the New Farm Dell, in Dayton, Ohio, from January 17-20, 1963. (Also appearing was the Hiram "Boots" Johnson Organ Trio.) On June 14, she was at the Paradise Lounge in Newport, Rhode Island (and returned there on December 5 for a single night).


There's not a single mention of Faye in all of 1964. Then, from June 10-13, 1965, she appeared at the House Of Blues in Cleveland.

On August 20, 1965, she was at Big Bill's Lounge, in Neptune, New Jersey for the weekend.


Faye's last appearance at the Apollo Theater took place the week of March 11, 1966, as part of an oldies show featuring Ben E. King, the 5 Keys, the Bill Doggett band, Shep & the Limelites, Screamin' Jay Hawkins, Charlie & Ray, and Wilbert Harrison.

On July 25, 1966 Faye opened at Le Diplomate in Hull, Quebec. On August 2, around 2 AM, she alerted the hotel to a fire that had broken out in a nearby room, which caused around $5000 of damage. That's the last performance I can find for her and, after this, she seems to have completely returned to gospel music.

Sometime in the 1960s, she married someone named "Jones". In the early and mid-1970s, she wrote several secular and gospel songs along with a Clarence E. Jones, who was probably her husband. The sheet music to some of their tunes ("A Wonderful Place", "Confidence In You", "I Loved You", "I'll Remember You", "Memories Of You", "Never Grow Old", and "The Worries Of The World") were in Ella Fitzgerald's collection.


We don't hear of Faye Adams again until 1975, when she had a single gospel release on Savoy Records: "Sinner Man", backed with "God". Those two, plus eight more, were also on a 1976 Savoy LP (Softly, He Speaks). All but one of those songs were written by Faye (as "Fannie Jones").


On February 26, 1998, Faye was one of those honored by the Rhythm & Blues Foundation, whose chairman was Jerry Butler. Other honorees that year were Gladys Knight & the Pips, Bobby Day, the O'Jays, the Harptones, and Ernie K-Doe. She told David Hinckley (New York Daily News, March 5, 1998): "It's wonderful to get this recognition. Sometimes you don't think you'll see it." She ended with: "I'm singin' tonight, honey." (Dave also mentioned that she said she was living in England at the time.)

I found a single source saying that Fannie Jones, born May 22, 1923, had passed away on November 2, 2016 (at age 93). As is far too common, I couldn't find an obituary.

"The little girl with the big voice" is a good nickname for Faye Adams; she could really belt them out.


Special thanks to Victor Pearlin, Ferdie Gonzalez, Gordon Skadberg, Mike Dover, and Fred Bohn. And, thanks to Richard Tapp and John Broven, who provided me with a copy of the April 2017 issue of American Music Magazine, which featured a large article on Faye.



ATLANTIC Joe Morris Blues Cavalcade (as Fay Scruggs)
985 I'm Goin' To Leave You / That's What Makes My Baby Fat (with Joe Morris) - 1/53

UNRELEASED ATLANTIC
Once More


HERALD (as Faye Adams)
416 Shake A Hand / I've Gotta Leave You - 7/53


ATLANTIC Joe Morris Ork (as Faye Adams, to capitalize on "Shake A Hand")
1007 Sweet Talk / [Watch Out I Told You - Joe Morris Ork] - 9/53
"Sweet Talk" also has the voice of DJ Jack Walker, "The Pear-Shaped Talker"


HERALD
419 I'll Be True / Happiness To My Soul - 11/53
423 Every Day / Say A Prayer - 2/54
429 Crazy Mixed Up World / Somebody Somewhere - 4/54
434 Hurts Me To My Heart / Ain't Gonna Tell - 8/54
439 I Owe My Heart To You / Love Ain't Nothin' To Play With - 10/54
444 Your Love (Has My Heart Burnin') / Anything For A Friend - 1/55
450 You Ain't Been True / My Greatest Desire - 3/55
457 Angels Tell Me / Tag Along - 6/55
462 Same Old Me / No Way Out - 8/55
470 Teen-Age Heart / Witness To The Crime - 1/56
480 Don't Forget To Smile / Takin' You Back - 5/56
489 Anytime, Anyplace, Anywhere / The Hammer (Keeps A Knockin') - 10/56

UNRELEASED HERALD
Midnight
Welcome Home - 55


IMPERIAL
5443 Keeper Of My Heart / So Much - 5/57
5456 You're Crazy / Johnny Lee - 7/57


HERALD
512 Shake A Hand / I'll Be True - 1/58 [reissues]


IMPERIAL
5471 I Have A Twinkle In My Eye / Someone Like You - 3/58
5525 Everything / When We Kiss - 6/58

UNRELEASED IMPERIAL
Goody Goody Gum Drop (recorded April 9, 1957)
Bells In My Heart (recorded December 17, 1957)
Feel Like I Want To Cry (recorded December 17, 1957)
Love No More (recorded December 17, 1957)


UNRELEASED BRUNSWICK
You've Changed (recorded 3/5/59)
It's Wonderful (recorded 3/5/59)
(There Is) No Greater Love (recorded 3/5/59)
I Got It Bad (And That Ain't Good) (recorded 3/5/59)
Goodnight My Love (recorded 3/20/59)
I'm Just A Lucky So And So (recorded 3/20/59)
Hey Lawdy Mama (recorded 3/20/59)
Trouble In Mind (recorded 3/20/59)


LIDO
603 That's All Right / It Made Me Cry - 8/59
606 It Can't Be Wrong / I Waited So Long - 1/60


WARWICK
550 Look Around / I'm So Happy - 6/60
590 Shake A Hand / It Hurts Me To My Heart - 10/60
620 Johnny, Don't Believe Her / Obey My Rules - 1/61
638 (It Must Be Right) It Can't Be Wrong / It's Nice To Know (Say You Love Me) - 4/61
2031 Shake A Hand - 1961
Shake A Hand
That's All Right (the Lido master)
It Can't Be Wrong (the Lido master)
Look Around
If You Love Me
It Hurts Me To My Heart
I'll Be True To You
It Made Me Cry (the Lido master)
I Waited So Long (the Lido master)
I'm So Happy
Somebody Somewhere
I Don't Want Your Love (No More)


ZION
104 Faye Adams Sings The Lord's Prayer - ca. 7/61
The Lord's Prayer
The Last Mile Of The Way
Stand By Me
Let Me Come In
Christ Is All
Trust In God, Parts 1 & 2
Cruel, Cruel World
Precious Lord
The Lord Will Make A Way
Close To Me
King Jesus Will Take Your Burden Away


SAVOY
1606 Step Up And Rescue Me / Cry, You Crazy Heart - 9/61

UNRELEASED SAVOY
Sunrise, Sunset Or Midnight
It Hurts To Be In Love


PRESTIGE
224 Goodnight My Love / You Can Trust In Me - ca 9/62

UNRELEASED PRESTIGE
Come On To Me (recorded June 26, 1962)
Blue Raindrops (recorded June 26, 1962)


SAVOY
4357 Sinner Man / God - 75
14398 Softly, He Speaks - 76
Feed The Spirit
All The Way (Softly He Speaks)
Hallowed Be His Name
God
Remember Me
God Will Take Care Of You (the only track Faye didn't write)
Are You A Christian?
Sinner Man
His Arms, His Heart, And His Feet
I Know He Cares




Unca Marvy's Home Page
More Articles