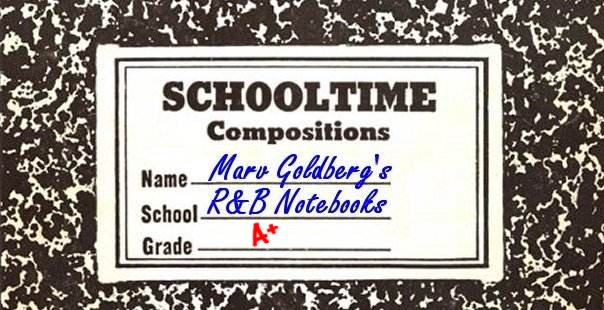 The Robins

By Marv Goldberg and Todd Baptista



© 2001, 2009 by Marv Goldberg and Todd Baptista

Despite having only a few national hits, the Robins, nevertheless, were an essential part of West Coast Rhythm and Blues. Whether you feel that their greatest contribution lies in Bobby Nunn's repartee with Little Esther in "Double Crossing Blues," the spawning of the Coasters, or the vital stepping stone they provided in the career of Leiber and Stoller, they most certainly influenced many of the acts who followed them.

The history of the Robins goes back to around 1945 when tenor Terrell Leonard (professionally known as Ty Terrell) got together with brothers Billy and Roy Richard (tenor and baritone, respectively) at Alameda High School in Alameda, California, near Oakland. All three were originally from the deep south: Leonard from Jackson, Mississippi and the Richard brothers from Texas. Having migrated to California with their families as children, the three met in high school and, after a young girl told Leonard she loved his voice, decided to start a group.


Calling themselves the A-Sharp Trio, their influences included the King Cole Trio, Golden Gate Quartet, the Delta Rhythm Boys, and Johnny Moore's Three Blazers. By 1947, they'd found their way down to the Watts area of Los Angeles where the raucous sounds of early Los Angeles R&B were heard nightly. Entering the Thursday night talent show at Johnny Otis' new Barrelhouse Club in Watts, the trio placed second with their rendition of "Satchelmouth Baby." First place that night went to a guitarist named Pete Lewis, whom Otis hired immediately for his orchestra. He also put the A-Sharp Trio to work, playing them $5 a night to sing there on weekends.

Another singer who appeared at the Barrelhouse was Ulysses "Bobby" Nunn, a baritone/bass from Birmingham, Alabama (by way of Detroit) with a bluesy style. Like many aspiring bass singers, Nunn was heavily influenced by the Ravens' Jimmy Ricks (although, in truth, Nunn sounds much better as a baritone than as a bass). More than singing, however, Nunn did odd jobs around the club. In early 1949, Otis had the idea of merging the two acts together to form a quartet to compete with the Ravens.


The group's recording debut came with an April 1949 release on Otis Rene's Excelsior label (for which Otis had been recording for a few years). Their single side, "My Baby Done Told Me" (credited to the "4 Bluebirds") was the flip of Johnny Otis' own "Courtroom Blues." With Bobby Nunn in the lead, the group is mostly doing unison singing in the background, a technique used in many of their songs. This time it's relieved by nice chiming at the end. Although uncredited, the quartet was also part of the "court congregation" heard in "Courtroom Blues." Despite Otis' selection of the name 4 Bluebirds, the group didn't like it and it was never used again.

Soon after, the group approached Eddie and Leo Mesner who owned Aladdin Records on Santa Monica Boulevard. Their first session as the Robins took place on May 27, 1949 at Radio Recorders in Los Angeles. They recorded four tunes, all led by Nunn: "Don't Like The Way You're Doing," "Around About Midnight" (their version of Roy Brown's "Long About Midnight"), "Come Back Baby," and "You Sure Look Good To Me," which had been a national hit for songwriter Leonard Caston and his Big Three Trio (including bassist Willie Dixon) in 1948.

Within days, the Mesners issued "Around About Midnight" and "You Sure Look Good To Me" on Aladdin's Score subsidiary as the first record credited to the Robins. "Midnight" is a nice bluesy sound with more conventional harmony by the group while the flip is a mix of both their styles, closely resembling the original hit version.

In June 1949, "Don't Like The Way You're Doing" and "Come Back Baby" (a "My Baby Done Told Me" sound-alike), were issued on the parent Aladdin logo. Although the discs failed to attract the attention of record buyers on a large scale, they did not go entirely unnoticed.

Ralph Bass, who would go on to make a name for himself at Federal/King as a talent scout, producer and A&R man, was, at this time, working for Herman Lubinsky's Savoy Records of Newark, New Jersey. Bass came to the Barrelhouse and liked what he heard enough to recommend that Lubinsky sign the entire show: the Johnny Otis Orchestra, his singer Melvin Lightsey (known professionally as Mel Walker), 13-year old Esther Mae Jones (another singer who'd been hanging around the club), and the Robins.


Lubinsky flew out to California and took in the show for himself. Meeting with Otis, he offered a $20 bill to buy the group drinks. Telling Lubinsky that the quartet didn't drink, Leonard recalled that Otis offered them only $2 in their dressing room. Upon learning that the original amount was $20, Nunn set out after Otis to get the rest of the money. Otis, in turn, chased Lubinsky out the door. Running down the street, the 53-year old Lubinsky turned to see Otis not far behind, Nunn in close pursuit, Leonard and the Richard brothers chasing their bass, and many of the club patrons following along, hoping to get a glimpse of any ensuing action. "I came all the way out here to make you stars and this is how you treat me?!," Lubinsky reportedly bellowed, understandably utilizing more colorful language at the time.

Although the Robins would never meet him again, Lubinsky did sign them to a recording contract, along with the rest of Otis' troupe.

Lubinsky soon found out that Bobby Nunn had recently done some recording on his own. First there was "I Got A Country Girl"/"Bring Your Lovin' Back To Me" for Dootsie Williams' new Blue label (released in July 1949). Then, he'd hooked up with Sammy Lane's Hamptone International label. On October 5th, he had signed a one-year pact with Lane and, within days, recorded "Why Did You Leave Me Baby?"/"Alone About Midnight," which Hamptone issued around December. This would have some interesting ramifications later on.


On December 1, 1949, the Robins were part of a Johnny Otis Savoy session (held, like all of their Savoy sessions, at Radio Recorders in Los Angeles). With Ralph Bass as producer, some half-dozen masters were recorded. The first, "I'm Not Falling In Love With You," (the Johnny Otis Quintet, with vocal by Devonia "Lady Dee" Williams, Otis' piano player) did not include the Robins. Four Robins tunes followed: "If It's So Baby," "Our Romance Is Gone," "If I Didn't Love You So," and "There's Rain In My Eyes." Bobby Nunn is featured on all the Robins sides and Otis' vibraharp can be heard on "There's Rain In My Eyes."

With 20 minutes left on the studio clock, Otis gave Esther Jones (now billed as "Little Esther") the chance to try a song called "Double Crossing Blues," and told the Robins to back her up. Although recorded almost as an afterthought, this song would go on to become one of Savoy's best-selling records.

Bass sent the session tapes back to Lubinsky who selected the bluesy "If I Didn't Love You So," and the upbeat "If It's So Baby," as the group's first release late in December 1949. Original 78 RPM pressings of this disc credit the group as "The Four Robins with Johnny Otis' Orchestra."


On January 11, 1950, the whole aggregation was back in the studio again to record some more tunes. This time there was: "Lost In A Dream" (Little Esther, with the Johnny Otis Orchestra), "Turkey Hop, Part 2," "Turkey Hop, Part 1" (the Robins), "Cry Baby" (Mel Walker with the "Bluenotes," in actuality the Robins), "Lovers' Lane Boogie" (Little Esther with the Blue Notes; once again it's the Robins, with Bobby Nunn dueting with Esther), and "I Found Out My Troubles" (the Robins, with Bobby in the lead and Otis' vibraharp). Note that part 2 of "Turkey Hop" (the instrumental side) was actually recorded first, and features Big Jay McNeely on tenor sax and his brother, Bobby, on baritone sax.

"If I Didn't Love You So," was reviewed the week of January 14, 1950, along with Wynonie Harris' "Sittin' On It All The Time," Paul Williams' "Cranberries," Tiny Bradshaw's "Gravy Train," Tiny Grimes' "See See Rider," and Jewel King's "3 x 7 = 21." Oh yes, one other song reviewed that week was Bobby Nunn's "Why Did You Leave Me Baby." "If It's So Baby" eventually became a national R&B hit, peaking at #10.

Later that month, Savoy issued "Double Crossing Blues", the clear winner from the session. What's not so easy to determine is the flip. You've got two choices: "Back Alley Blues", an old master by the Beale St. Gang, and "Ain't Nothin' Shakin'" by Leon Sims (aka Floyd Hollis and Redd Lyte) and the Johnny Otis Orchestra. They both show up in Billboard at various times. Since "Double Crossing Blues" was such a big hit, the flip side was dragged along with it on the charts and "Back Alley Blues" was mentioned through July 1950. However, "Ain't Nothin' Shakin'" was mentioned in the Cash Box review of the record in January 1950, a February 1950 chart, and a May 1950 Savoy ad. So which was the original flip? I just don't know, although "Back Alley Blues" is the far more common pairing.

"Double Crossing Blues" was destined to become a winner. It features hilarious repartee between Little Esther and Bobby Nunn, culminating in:

Esther: You belong out in the forest fighting a big old grizzly bear.
Bobby: How come you ain't out in the forest?
Esther: I'm a lady!
Bobby: They got lady bears out there!

Of course, to fully understand why the song was as big a hit as it was, you need to know that "lady bear" was black slang for an ugly woman who was sexually aggressive! On March 4, it reached the top of the R&B charts, a position it would hold for nine of the 22 weeks it spent on the list.

The song had originally been submitted to Otis by songwriter Jessie Mae Robinson. Otis fooled around with it, adding the above dialog, which he remembered from a black comedy act called Apus and Estrelita. (Jessie will return to our story a little later.) Bass sent the dub of this to Lubinsky, who didn't like it. It probably would have remained unreleased except for the lucky coincidence that Bill Cook, host of the "Musical Caravan" on Newark's WAAT, happened to be in Lubinsky's office when it was playing. Cook took the dub, played it on his show that evening, and the rest, as they say, is history.

"Double Crossing Blues" was reviewed the week of January 21, along with Johnny Moore's 3 Blazers' recording of "Driftin' Blues" and the Flames' "Please Tell Me Now." This review came three days after Herman Lubinsky announced the first 45s to be released on the Savoy label.

Also in January 1950, Lubinsky announced the "Savoy Barrelhouse Caravan," with Johnny Otis, Little Esther, the Robins, Mel Walker and Redd Lyte (Floyd Hollis). It was scheduled to begin in Houston on February 10, but the Robins' next session took place three days later, in Los Angeles. How could this be?


The tour actually did take place in the winter and spring of 1950, although it started a bit later than originally planned, possibly to fit in this recording session. The Robins, however, were not a part of it. Before the tour, the quartet and Otis had a falling out over the amount they were being paid, and the bandleader, in effect, fired the Robins. While it cannot be stated for certain, it is believed that the group shown in a 1950 promotional photo with Little Esther and billed as the Bluenotes (guitarist Pete Lewis, tenor saxman Lorenzo Holden, Mel Walker, and bassist Mario Delagarde) performed the Robins' material during the Barrelhouse Caravan tour. Terrell Leonard has stated that the original Robins never toured with Otis. Almost a year later, Otis was still capitalizing on "Double Crossing Blues." On January 20, 1951, his orchestra, along with Little Esther, Mel Walker, Redd Lyte, and the "4 Blue Notes" appeared at the Kaliko Kat in Wichita, Kansas as the "Double Crossing Blues Revue."

The songs recorded by the Otis aggregation on February 13 were: "Misery" (Little Esther with the Johnny Otis Ork.), "I'm Through," "I'm Livin' O.K.," "There Ain't No Use Beggin'," and "You're Fine But Not My Kind," all by the Robins. These were all led by Bobby with the exception of "There Ain't No Use Beggin'," which featured a rare lead by Billy Richard.

In February, Savoy issued "Turkey Hop." That same month they also released Mel Walker's "Cry Baby" (with the Robins, as the "Bluenotes," backing him) on Savoy's Regent subsidiary; the flip, "I'm Not Falling In Love With You," didn't have the Robins.

"Turkey Hop" got excellent reviews the week of February 11, 1950. Other songs reviewed that week were: the Ravens' "I Don't Have To Ride No More," the Orioles' "Would I Still Be The One In Your Heart," the Red Caps' "They Ain't Gonna Tell It Right," the Dozier Boys' "She's Gone," and Roy Brown's incomparable "Butcher Pete." The very next week saw the review (also excellent) of Mel Walker's "Cry Baby," along with Lionel Hampton's "I Almost Lost My Mind," Joe Liggins' "Rag Mop," the King Odom Four's "I'm Glad I Made You Cry," and the Sparrows' "Brown Boy" (this was an early recording by the group that would become the Jive Bombers and re-record this tune as "Bad Boy"). "Cry Baby" would eventually climb to #6 on the R&B charts.

With "Double Crossing Blues" at #1 in March, Savoy put out "Our Romance Is Gone"/"There Ain't No Use Beggin'." That same month, Jessie Mae Robinson won an out-of-court settlement from Savoy. She claimed that Johnny Otis had used her song, "What's The Matter, Baby?" without her permission, after changing the title to "Double Crossing Blues."

The week of April 1, 1950 found "If It's So Baby" a Territorial Tip in Detroit. That same week saw the review of "Our Romance Is Gone," along with Ivory Joe Hunter's "Leave Her Alone," Van Walls' "Tee Nah Nah," and Peppy Prince's "Sugar Man." Two weeks later, on April 15, "Turkey Hop" was a Tip in Atlanta (it was probably pushed to coincide with the Savoy Barrelhouse Caravan's appearances there).

In spite of the Robins' split with Otis, Savoy continued to issue sides by the group (and why not, they had a #1 record; no company would let a little feud stand in the way of making big bucks). June saw "There's Rain In My Eyes"/"I'm Livin' O.K."; both sides received poor ratings the week of June 24, 1950. Other songs reviewed that week included Dinah Washington's "I Wanna Be Loved," Larry Darnell's "I Love My Baby," Joe Turner's "Feelin' So Sad," and the Carols' "Please Believe In Me." Also around June, for reasons unknown at this time, Philadelphia's Essex label re-released the Robins' first outing, "My Baby Done Told Me."

In late 1950, there were a couple of Bobby Nunn solo sides on Dootsie Williams' Blue label (spelled "Blu" on these). "I'm Clappin' And Shoutin'"/"I'm Telling You Baby" (with Bumps Myers and his Frantic Five) were either old masters from his 1949 Blue session, or ones newly-recorded during the spring lull.


By June, the Robins had switched over to John Dolphin's Recorded In Hollywood label, where they cut four masters. Two, "Race of Man" led by Billy and Bobby, and "Early Morning Blues," led by Bobby, feature just the Robins. Two others, "Bayou Baby Blues" and "School Girl Blues" included Maggie Hathaway, who had previously recorded for Black & White Records in the late 1940s (with Ralph Bass producing). The former wife of bandleader Floyd Ray, Maggie sang duet leads with Nunn on the two sides, attempting to capitalize on the "Little Esther" sound.

The first Recorded In Hollywood record, released around June 1950, paired "Race Of Man" with "Bayou Baby Blues." "Race Of Man" was based on an old poem by Sam Walter Foss (written in the late 1800s or early 1900s). The refrain to both the poem and the song went: "Let me live in a house by the side of the road/And be a friend to man." (And, no, poor old Sam Foss got no writer credit, nor, one suspects, any royalties. Speaking of royalties, you can be sure that with John Dolphin, a man who was so against paying royalties that it would ultimately cost him his life, the Robins received not one dime either.)

Interestingly, the two white songwriters who had done up "Race Of Man" joined the Robins in the background harmonies on the recording. "Bayou Baby Blues" is unevenly done, with Bobby sometimes getting too close to the microphone.

September brought the release of two additional Robins discs. Savoy released "I'm Through"/"You're Fine But Not My Kind," while Recorded In Hollywood countered with "A Falling Star"/"When Gabriel Blows His Horn" by Maggie Hathaway and the Robins. Although the group on "Gabriel" sounds very much unlike the Robins, according to Terrell, the male lead is Billy Richard, who echoes Hathaway nicely on the ballad side. "I'm Through" was reviewed the week of October 14, along with the Orioles' "Goodnight Irene" and Wynonie Harris' "I Want To Love You Baby."


From Recorded In Hollywood, the Robins headed over to the Bihari brothers' RPM Records, a subsidiary of Modern Records. On November 2, 1950, they recorded four songs: "Gonna Have A Merry Xmas," "Found Me A Sugar Daddy," "I'm Telling You Baby," and "You Didn't Want My Love." On all of these except the last, the Robins are paired with Mickey Champion, another Little Esther sound-alike. "Found Me A Sugar Daddy" is an answer to "Double Crossing Blues," only this time Bobby Nunn characterizes his woman as an ape rather than a bear. Although the group was still under contract to Dolphin, the quartet jumped ship, searching for that elusive payday. Consequently, RPM issued all their records as by the "Nic Nacs" The Robins were understandably reluctant to sign their names to contracts. They'd get a recording deal, do the session, and never hear from the company again. If they were lucky, they'd get five or ten dollars each for the session. This puts the label-hopping that occurred in proper perspective.

"Found Me A Sugar Daddy" was issued in December, backed with "Gonna Have A Merry Xmas." It was a Tip in Oakland the week of December 23.


When "Sugar Daddy" continued to make some noise locally, RPM reissued it in January 1951, with "You Didn't Want My Love" as the new flip. The original pairing would be reissued in December 1951, and again in November 1952.


Around March of 1951, Recorded In Hollywood issued "Early Morning Blues"/"School Girl Blues." At the same time, two other masters cut for the Biharis, "Rockin'" and "That's What The Good Book Says" (with rather dumb lyrics, memorable only because it was the first song commercially written by Jerry Leiber and Mike Stoller) were released on the parent Modern label. (To further hide them from Dolphin's lawyers, Modern cleverly spelled their name "Robbins" on the label.)

(Back in January 1951, Modern had mentioned in the trades that there'd soon be a new 78 by Bobby Nunn, although no listing of such a disc has ever been found. It is possible that the company had planned to release the "Robbins" disc under Nunn's name alone and either changed their mind or were legally blocked from doing so.)

By this point, it was reported that all of the members of the Robins (except for Bobby Nunn) had entered the service. (They would spend two years in the military, being discharged in early 1953.) However, this was probably something announced to the press by their manager, Ed Fishman. In truth, if they had enlisted, they would have been in for four years, not two. On the other hand, it would defy the laws of probability if all had been drafted at exactly the same time. It's more probable that they were either avoiding the law or had been apprehended by it. For example, according to Carl Gardner's autobiography (we'll meet him in a bit): "Billy Richard, assisted by his dutiful wife who was known as 'Big Helen,' a madam, ran a very exclusive house of prostitution in Los Angeles." Another scenario is that one or more of them actually did enter the service, but were subsequently booted out.

For whatever reason, Aladdin was still advertising "Around About Midnight" in an October 1951 ad. It was still on Score, but all the other records in the ad were from late 1951. It was even reviewed the week of December 1, along with the Falcons' "How Blind Can You Be," the X-Rays' "Charmaine," and the Cap-Tans' "Asking." The first reissue of the Nic-Nacs' "Gonna Have A Merry Xmas" was a Tip in Newark the week of December 15.

Although the Robins had ceased to exist during this period, Bobby Nunn's name continued to creep up in music journals and on wax. His "Anticipating Blues" was released on Dootsie Williams' Dootone label in December 1951, coupled with a tune by Pete Johnson. Although a trade paper blurb from early December 1951 stated that he'd been signed by Dootone, "Anticipating Blues" could have been a master cut at his mid-1950 session for Williams' Blue label. There doesn't seem to be a high correlation in the recording industry between announcements that an act has been signed and the reality of the signing itself.

Nunn's name was also being kicked around in legal circles during 1952. Remember back in December 1949 when Nunn had a release on the Hamptone International label? Well, in July 1952, Hamptone owner Sammy Lane lost a lawsuit against Savoy. Lane had signed Bobby on October 5, 1949 using an AFM (American Federation of Musicians) contract. After the two sides were cut and Savoy showed interest in the whole group, Herman Lubinsky prepared Nunn's November 1949 letter which repudiated the contract. After the Robins had some hits, Lane filed two claims for $50,000 in damages and an injunction to stop him from doing any further recording for Savoy. This point was essentially moot since Nunn hadn't recorded for Savoy since February of 1951. The Superior Court judge ruled that it would be legal to have one company contract the services of an artist as a singer and another company hire him as a musician. The judge told Lane that he could use Bobby as an orchestra leader if he wanted! (It was another moot point anyway, since Bobby wasn't an AFM member at all!)

Bobby Nunn and Little Esther hooked up once again during the Robins' hiatus, this time for the Federal label. Old friend Ralph Bass, who had produced "Double Crossing Blues," was now serving as A&R man for Federal, Syd Nathan's King subsidiary; Bass supervised the July 25, 1952 session, which included Little Willie Littlefield.

"Hollerin' and Screamin'," a duet between Esther and Little Willie Littlefield was the first track laid down that day. Then came "Saturday Night Daddy" (a Little Esther/Bobby Nunn duet), "Mainliner" a double-entendre Little Esther solo (not about drugs as its title would suggest), and "You Took My Love Too Fast" (another Esther/Nunn duet). "Saturday Night Daddy" and "Mainliner" include an uncredited vocal group (which, because of their military service, is almost certainly not the Robins). Aurally the group sounds quite generic, and King/Federal always tried to book sessions for as many acts as possible on a given day, so there'd always be a band and a vocal group present if needed. (Note that the next to last song recorded that day was Little Willie Littlefield's classic "K.C. Loving" (the original "Kansas City").

"Saturday Night Daddy" and "Mainliner" were released in October 1952, with "Daddy" credited to "Little Esther & Bobby Nunn" and "Mainliner" credited only to "Little Esther."


November saw another Bobby Nunn single issued, this time on the Recorded In Hollywood label: "Christmas Bells," coupled with "Two Sisters," a Que Martyn instrumental. In early 1953, Dolphin reused the same record number (#244), assigning it to Linda Hayes' hit "Yes I Know."


On December 13, 1952 the third release of the Nic-Nacs' "Gonna Have A Merry Xmas" was reviewed. Other reviews that week were for Little Walter's "Sad Hours," Dinah Washington's "Gamblin' Blues," the Royals' "Are You Forgetting," Dave Bartholomew's "Stormy Weather," and Fat Man Matthews & 4 Kittens' "When Boy Meets Girl."

By the end of 1952 the Robins resumed their career. The group ran into Greenville, South Carolina-born Grady Chapman, a high tenor who had been singing locally, and added him to their ranks (which completely changed their sound, definitely for the better). They also took on a new manager in Jack Lewis. Previously employed as a record buyer for California Music, a one stop outlet, Lewis arranged recording contracts with RCA Victor for jazz trumpeter Shorty Rogers, Boots Brown, Milt Trenier, and the Robins.

In early 1953, Federal issued the Esther-Nunn duet "You Took My Love Too Fast," backed with Esther's solo, "Streetlights." It was reviewed the week of April 4 along with Rufus Thomas' "Bear Cat," the Sha-Weez' "No One To Love Me," the 5 Crowns' "Alone Again," and the Marylanders' "Good Old 999."


Their first RCA session was held on January 21, 1953 at the company's Hollywood studio. The four songs recorded were: "All Night Baby," "My Heart's The Biggest Fool" (led by Grady), "A Fool Such As I" (Bobby and Grady"), and "Oh Why" (Grady). "A Fool Such As I," a top 5 Country hit for Hank Snow in late 1952, was given to the group by RCA. Backed with "My Heart's The Biggest Fool" (written by the Robins themselves), it was issued in February 1953.

In April 1953, RCA issued "Oh Why" and "All Night Baby." Syd Nathan and Ralph Bass must have been angry at the loss of Nunn's services. Big on cover records, they got a group called the Orchids (not the Parrot group) to cover both sides of the Robins disc for an August King release. The Robins' original was reviewed the week of April 25 along with the Deep River Boys' "The Biggest Fool," Little Walter's "Tell Me Mama," the Do Re Mi Trio's "I'll Never Stop Being Yours," and Willie Mabon's "I'm Mad."


On July 30, 1953, the Robins returned to RCA's Hollywood recording studio to cut another four tunes. Arranger/tenor sax veteran Maxwell Davis led the band and manager Jack Lewis, for whatever reason, received A&R credit for the session. Recorded that day was a reprise of "My Baby Done Told Me" (led by Bobby; remember when they'd recorded this back in 1949?). "We wanted to do it again," Terrell Leonard remembered. The other three songs were: "I'll Do It" (Grady), "Let's Go To The Dance" (Bobby), and "How Would You Know" (Grady).

RCA paired the group-penned "Let's Go To The Dance" with Billy Richard's "How Would You Know" in August 1953. While the former side was a throwaway, "How Would You Know" is a very pretty ballad, one of the finest songs the Robins ever recorded.


On August 15, the Robins were part of Gene Norman's "Fourth Annual Rhythm and Blues Jubilee," held at the Shrine Auditorium in Los Angeles. Others on the bill were Johnny Ace, Willie Mae Thornton, the Flairs, Linda Hopkins, Camille Howard, Roy Milton, Helen Humes, Jimmy Witherspoon, Marvin Phillips, saxists Gil Bernal and Maxwell Davis, comedian Slappy White, and MC Dick "Huggy Boy" Hugg.

"How Would You Know" was reviewed the week of September 12, along with the Flames' "Baby, Pretty Baby," the 5 Willows' "Dolores," the Imperials' "My Darling," and Earl Bostic's "Memories."

The last RCA session took place on September 15, 1953, and the final four tunes recorded, under the supervision of A&R man Danny Kessler, were: "Don't Stop Now" (led by Grady), "Get It Off Your Mind" (Bobby), "Empty Bottles" (Bobby), and "Ten Days In Jail" (Grady).


"My Baby Done Told Me"/"I'll Do It" was given catalog number 47-5486 and was scheduled for an October release. If RCA ever actually issued the record, it was almost immediately withdrawn. No original copies have been found, and there is no explanation for RCA's sudden change in plans. It's possible that the label was unaware that the song had previously been recorded by the Robins and published by a different firm, a situation which could have provided the company's legal department with a significant headache.

Later in October, RCA issued "Ten Days In Jail" and "Empty Bottles." These were reviewed the week of October 31, along with the Flamingos' "Golden Teardrops," Tab Smith's "All My Life," Frankie Ervin's "False Love" and Louis Jordan's "I Want You To Be My Baby."

The final RCA release was issued in December 1953: "Get It Off Your Mind," backed with "Don't Stop Now." "Get It Off Your Mind" is notable because it's the only time in the Robins' career when they offered a worthy challenge to Jimmy Ricks and the Ravens; it's a shame this light-hearted tale of cheating and domestic violence was never a hit. That same month they were appearing nightly at Los Angeles' Club Oasis, along with the Sugar Hill Revue.

From RCA, the quintet headed back to the Bihari Brothers, recording another six songs for Modern's Crown subsidiary in December of 1953: "Sacroiliac Swing," "The World Is Changing," "Double Crossing Baby" (led by Grady), "I Made A Vow" (Grady), "All I Do Is Rock" (Bobby), and "Key To My Heart" (Grady). Maxwell Davis led the band and served as A&R man.

The week of February 6 found "Ten Days In Jail" a Tip in Los Angeles. Later that month, Crown released "I Made A Vow" and "Double Crossing Baby." They were reviewed the week of February 27, along with Fats Domino's "Little School Girl," the Moonglows' "Secret Love," the Hawks' "Joe The Grinder," the 5 C's' "Tell Me," and the Crystals' "My Love." Crown must have thought there was a lot of potential for the session's songs, because they also released "Sacroiliac Swing" and "The World Is Changing" that same month. But for some reason (probably to avoid having the group compete with itself), the label credited "The Drifters." Considering that "Money Honey" by Clyde McPhatter and the Drifters had been a Number 1 R&B hit only a few months before, it's difficult to see why the Biharis thought they could get away with this. However, since the songs went nowhere, there was no reason for Atlantic to threaten a lawsuit (and they may not even have known about the Crown record).

There's always been the question of whether the "Drifters" are really the Robins. We asked Mike Stoller (as in Leiber & Stoller, for whom the Robins would record within a couple of months) to listen to the recordings and give his opinion. This is what he said: "The bass voice is Bobby Nunn. The tenor sounds very familiar, but I don't think it's Tyrrell or either of the Richard brothers. (It sounds like Maxwell Davis on tenor sax.)" This does not conclusively make the group the Robins, but it does place Bobby Nunn in it. Since the sound of "Sacroiliac Swing" and "The World Is Changing" is somewhat outdated by early 1954, it's possible that these were recordings that Nunn did with some other singers back in 1951, when the other Robins were "off somewhere." However, Maxwell Davis at that point was with Aladdin and didn't become associated with Modern Records until late 1953. We're still going to call the group the Robins until some conclusive proof comes along.


In early 1954, the Robins picked up Texas-born tenor Carl Gardner who had recently been touring with the Johnny Otis Orchestra. Fast approaching his 26th birthday, Gardner was introduced to the group by Otis himself, because a replacement was needed for Grady Chapman, who left the group for a while. According to Bobby Nunn, Grady "had problems" with the law, and was incarcerated for petty crimes on a couple of occasions, this being one of them. The January 7, 1954 issue of Jet told about Grady being arrested for a robbery that had occurred a couple of months earlier. In mid-February, he was jailed after having been found guilty of planning the robbery.

Gardner made his first appearance with the Robins on March 13, 1954, when they were part of the Gene Norman show at the Embassy Ballroom. They shared the stage with Earl Bostic, the Flairs, and Christine Kittrell. From there, the show went to Bakersfield, Salinas, Ventura, Pasadena, and Oakland.

But Carl Gardner wasn't happy singing R&B, and it almost cost him his new job. "After a couple of weeks with the Robins Lester [Sill] says 'Either you sing these particular tunes, Carl, or we just have to forget it,'" Gardner remembered in an early 70s interview. "I said, 'O.K., money's first.' I wanted to do pop, though. They were supposed to let me go, but they decided to keep me even when Grady got out and I started doing harmonizing and some lead also."

An interesting mystery: BMI has Bobby Nunn (Robert Wayne Nunn) listed as the writer of Marvin & Johnny's "Cherry Pie." Our Marvin & Johnny CD claims Marvin Phillips wrote it while an old LP gives credit to "Josea" (one of the Bihari brothers, in this case Jules, who routinely put their pseudonymous names on songs). If we had to bet, we'd go with Marvin Phillips (besides, we have a certain fondness for the name).

In the spring of 1954, the Robins hooked up with Leiber and Stoller again (remember, they wrote "That's What The Good Book Says" for the group back in 1951), to record for their newly-formed Spark label (owned by Lester Sill, Alvin Stoller [Mike's father], Jack Levy, Jerry Leiber, and Mike Stoller).

The Robins' first Spark session was held at Master Recorders in Los Angeles in the spring of 1954. The band included tenor saxman Gil Bernal, drummer Jesse Sailes, bassist Ralph Hamilton, guitarist Chuck Norris, and Mike Stoller himself on piano. The four songs recorded were: "The Hatchet Man" (led by Bobby Nunn), "One Kiss" (Carl Gardner), "Wrap It Up" (Carl), and "Riot In Cell Block #9."


Although Nunn was supposed to have led L&S's "Riot," it was ultimately handled by the dean of L.A. R&B, Richard Berry. Although it has often been written that Leiber and Stoller were unhappy with Nunn's interpretation of the song, Terrell Leonard has claimed that Nunn was unhappy with the lyrics and refused to sing it. "We didn't understand our heritage. These two white songwriters knew our culture better than we did. Bobby wouldn't do it so they brought Richard Berry in." [Fortunately, Berry was hanging around the studio that day.] Thus, the Robins were a quintet on the first three songs and a sextet on the last.

On May 7, the Robins began a week of performances at the Club Oasis in Los Angeles. Later that month, Spark released the first Robins' sides: "Wrap It Up," and the incomparable "Riot In Cell Block #9." Both sides got excellent reviews the week of June 12. Other records reviewed that week were the Dominoes' "Three Coins In The Fountain," the Checkers' "Over The Rainbow" and the Kings' "Til I Say Well Done."


Spark sales manager Lester Sill reported to the trade papers that orders for the record were "pouring in," and the Robins began a busy summer of performing and promoting their hit. They spent the Fourth of July weekend at L.A.'s Savoy Ballroom with Richard Lewis and his band and hit the Hollywood Shrine on the 17th as part of Gene Norman's "Fifth Annual Blues Jubilee." A standing room only crowd of 6,600 also saw and heard the Chords, the Clovers, the 4 Tunes, and the Hollywood Flames, while another 1,300 fans were turned away.


"Riot In Cell Block #9" was banned by CBS radio and television just before being featured on Peter Potter's network radio show "Jukebox Jury" and Larry Finley's local KNXT-TV program. The week after the Shrine concert, the Robins did a guest shot on Al Jarvis' ABC-TV show in Los Angeles. Then the group went on tour with the Gene Norman show, making stops in Bakersfield, San Jose, Pismo Beach, Fresno, and Salinas, before heading back to play the Rancho in Hollywood. On July 22, the Robins began a two-week stint at the Trocadero in Hollywood. On July 30, they appeared, along with Harry Belafonte and the Oscar McLollie Orchestra, on the first "Rhythm And Blues" show broadcast on KTTV; it was hosted by Jerry Lawrence.

Another interesting note from the summer of 1954 was RCA's announcement that Danny Kessler, who had produced the Robins' "Get It Off Your Mind" session, had left the label and that Leiber and Stoller were tabbed as possible West Coast replacements!

In response to the reaction to "Riot," Crown issued another pairing in July: "Key To My Heart"/"All I Do Is Rock." The latter song had a sound that was a throwback to their early days. On this one, the groups' name was once again spelled "Robbins," as it had been on a Modern release back in March of 1951. Was there a legal issue with the group name or simply a typesetter at Modern who couldn't spell "Robins"?

"Key To My Heart" was reviewed the week of August 7, along with the Charms' "Come To Me Baby," the 5 Royales' "Behave Yourself," the 5 Chances' "I May Be Small," the Mellows' "How Sentimental Can I Be," and the Treniers' "Out Of The Bushes."

August 17 found the Robins in Burbank, performing at the Starlite Theatre along with Big Jay McNeely, Jimmy Witherspoon, the Flairs, and Richard Lewis and his band. Two days later, they began a ten-day stint at the Trocadero with Louis Jordan and his band.

The second Spark session took place in the late summer of 1954. There were four more songs recorded that day: "Just Like A Fool" (Carl), "Loop De Loop Mambo" (Carl), "I Must Be Dreamin'" (Carl), and "Framed" (Bobby). Just like "Riot In Cell Block #9," "Framed" had "hit" written all over it (and Bobby proved that he could catch on to the delivery that was called for). Leiber and Stoller have claimed that "Framed" was a clever way of showing how poorly blacks fared under a white justice system. To us, it simply doesn't work that way at all: Bobby's whining delivery suggests that he's guilty of something, even if it wasn't what the cops picked him up for. Once again Gil Bernal delivers up some great sax work.

"Framed" and the delightful "Loop De Loop Mambo" were released in September 1954, and became a Tip in Los Angeles the week of October 30. During September, the group joined Jo Ann Lynn and Chuck Higgins and his band on a tour of the San Joaquin Valley and Northern California. On September 25, the Robins once again joined a Gene Norman show at the Shrine Auditorium. This time, the other acts were Guitar Slim, Muddy Waters, the Flairs, the Jewels, Marvin & Johnny, Chuck Higgins, Johnny Watson, and the Platters.


It was announced in September that the Robins had been signed by Universal-International Pictures to make a film short entitled "The Robins Sing". In it, the group (backed by Leighton Noble's orchestra) lip synched to two songs: "I Must Be Dreaming" (which had already been recorded for Spark, but not yet released) and "Loop De Loop Mambo". Their singing was accompanied by some pathetically uncoordinated dancing. In spite of the film's title, those were the only two songs they did. The rest of the film contains vocals by Fred Darian and dance routines by Georgie Tapp. Filmed around November 1954, this extravaganza was released on January 17, 1955. Terrell Leonard remembered attending multiple showings of "The Robins Sing" in Los Angeles, hoping that some of the young ladies in the audience might recognize him as one of the group.

Although Grady Chapman did not appear in the film or perform with the Robins during this time, he did remain on the local R&B scene. In October, John Dolphin released a record, on his Money label, by Grady Chapman and the Suedes (from a session held on September 24). The Suedes were not the Robins, but another local group that Chapman knew and the session was a way to make a few quick dollars. A press release from the time also identifies the group as the Sophis-Ti-Cats. One side, "Don't Blooper," was written to take advantage of a new slang term for a mistake. While the word is still in use 40 years later, it's the only instance we can think of that this noun was used as a verb!

In November, it was rumored that Spark would be sold to Decca Records and that Leiber, Stoller, and Sill would be going to work for the company. On November 12, Decca president Milton Rackmil arrived in Hollywood to negotiate the acquisition of the Spark catalog, any unissued masters, and the services of Spark's three executive players. A settlement was never reached, however, and Spark continued on as an independent entity.

Also in November, it was reported that Esther Jones had been arrested for prostitution, turning to street-walking to help support her newly-formed heroin addiction. Little Esther had fallen far in only a few short years. The drug habit was to haunt her for the rest of her life.


The next Robins session was held in either December 1954 or January 1955. By this time, Grady Chapman had returned, and the group continued on as a sextet: Chapman, Carl Gardner, Ty Terrell, Billy and Roy Richard, and Bobby Nunn. The last four Robins tunes recorded were: "I Love Paris" (Grady), "Smokey Joe's Cafe" (Carl, with the honkin' sax of Gil Bernal), "Whadaya Want" (Grady), and "If Teardrops Were Kisses" (Carl). The clear winner here was "Smokey Joe's Cafe," although the arrangement of "I Love Paris" is superb.

Then, there's "I Gotta New Car" by Big Boy Groves. All these years we've thought that the backup group was the Robins, since the master numbers are contiguous with those at the above session (which was overseen by Leiber & Stoller). However, I asked Mike Stoller what he could remember about Big Boy Groves and I got this surprising answer: Spark licensed the sides (he couldn't remember from whom) and he never even met Groves. He furthermore said, "I really don't think it sounds like the Robins." This means that it's not the Robins on the song, and, like most other things about personnel on Big Boy Groves recordings, the group remains a mystery.

On December 27, the group was back in action at the L.A. Shrine, singing at the Christmas R&B benefit concert along with the Clovers, Big Jay McNeely, the Jewels, the Platters, and the Cheers, a white act hired by Leiber and Stoller to record their demos.

In January 1955, the third Spark record, "If Teardrops Were Kisses"/"Whadaya Want," was released. The Robins played the 5-4 Ballroom, with Floyd Dixon and T-Bone Walker, for three days, beginning January 14.

"Whadaya Want" was reviewed the week of February 19, along with Chuck Willis' "Lawdy Miss Mary," the Sandmen's "Somebody To Love," Linda Hayes' "Oochie Pachie," and the Laurels' "Farewell." Then, on February 25, they returned to the 5-4 Ballroom for another three-day stint, supporting Johnny Watson, who had been held over from the previous week.

March 1955 also saw the release of Grady Chapman's frenetic lead on "I Love Paris," backed with "One Kiss." The record was reviewed the week of April 2, along with the Orioles' "That's When The Good Lord Will Smile," the 5 Wings' "Teardrops Are Falling," the Casanovas' "That's All," the Dudads' "I Heard You Call Me Dear," the El Dorados' "One More Chance," the Tenderfoots' "Watussi Wussi Wu," and Champion Jack Dupree's tale of woe: "Two Below Zero." "Whadaya Want" was still around too, and on April 23, it became a Tip in Philadelphia.

We may have a weakness for "I Love Paris" (being big Cole Porter fans), but not so Chappell Music, publishers of the tune. They forced the song off the market, alleging that the Robins' version ridiculed the song, thereby destroying the value of the copyright. Seems to us that if Irving Berlin could be pleased with the Drifters' version of "White Christmas," then Chappell could have taken the Robins in stride. We're not aware of what Cole Porter himself thought of the treatment (or if he ever even heard it).

In May 1955, Spark issued "The Hatchet Man," backed with "I Must Be Dreaming." "The Hatchet Man" was a raunchy, double-entendre piece, somewhat reminiscent of Roy Brown's "Butcher Pete."

"I Must Be Dreamin'" was reviewed the week of June 4, along with Ray Charles' "This Little Girl Of Mine," Bo Diddley's "Diddley Daddy," the Voices' "Two Things I Love," the Charms' "Gum Drop," the Hearts' "Talk About Him Girlie," the Miracles' "A Lover's Chant," the Spiders' "Bells In My Heart," the Miller Sisters' "Hippity Ha," the Medallions' "Edna," and the Casanovas' "Hush-a-Meca."

Also in May, Sage & Sand Records released a couple of solo platters by Bobby Byrd of the Hollywood Flames (the future "Bobby Day"). On "Please Don't Hurt Me"/"Delicious Are Your Kisses" and "Candle Of Love"/"Peanut Brittle," he was backed up by Bobby Nunn and Ty Terrell, moonlighting from the Robins.


There was probably one further session the Robins were involved in during this period: Vernon "Jake" Porter, owner of Combo Records, has said that the group on his recording of "Wine, Women And Gold" (billed as "Jake Porter and the Buzzards") was the Robins. Released around June of 1955, the flip is an instrumental.

During the summer, the Robins traveled to Las Vegas, where they presented their stage show nightly. A hit with the sophisticated audiences of the gambling city, they would appear there on several occasions over the next few years. At some point, to make their Las Vegas act more polished, they retained Lon Fontaine as a choreographer.

Saving the best for last, "Smokey Joe's Cafe" became the group's final Spark disc when it was issued in late August. Backed with "Just Like A Fool," "Smokey Joe's Cafe" caught the attention of Nesuhi Ertegun, who was in Los Angeles for a Drifters session. "'Smokey Joe's' got to Atlantic through Nesuhi Ertegun, who was out here," Stoller confirmed to Poe. "He made his brother (Ahmet) and Jerry Wexler aware of these big R&B records that were getting some pop airplay also and selling widely in the L.A. area. They listened to our stuff and approached us with the notion that we give up the record company and make records for them. They took 'Smokey Joe's', rereleased it on Atco, and I think they sold maybe 100,000 nationally."

On September 28, 1955, the deal was inked. Leiber and Stoller knew their material was capable of bigger and better things, but Spark wasn't; it was simply too small for effective national distribution. The Atco pressing of "Smokey" was reviewed the week of October 15 and was selected as a Tip in Los Angeles the following week. It would climb to #10 on the R&B charts and #79 pop. Leiber and Stoller made out well, accepting positions as independent producers for Atlantic/Atco. They would write songs and acquire other material to be recorded by Atlantic artists and published by Tiger Music, a joint venture between L&S and Atlantic.

The entire Spark catalog and L&S's Quintet Music publishing firm became Atlantic property as well as Spark artists Frankie Marshall and Garland the Great. Press releases for the sale also noted, "The Robins group has broken up, but Atco plans to build a new unit around the lead and bass singers."

A complete explanation of exactly what took place has yet to emerge. Terrell Leonard has stated that one day in 1955, he arrived at the Spark offices on Melrose Avenue in Hollywood to find Lester Sill, manager of both Leiber & Stoller and the Robins, in the office. An industry veteran of nearly 12 years, Sill had worked as a sales rep, concert promoter and music publisher before becoming involved with Spark. On this particular day, Leonard's appearance caused Sill to pick up the typewriter on his desk and hurl it at a wall close to the singer. Terrell soon learned that the reason for Sill's anger was finding out that Leonard had copyrighted the Robins name. Such legal protection was rarely instituted by a group. In fact, such actions were usually taken by managers and label owners to keep artists from leaving the firm or giving them the ability to legally replace the members of a group while keeping the name going. (Remember the story of the 5 Crowns/Drifters?) In such instances, management held complete power over the group. Leonard's copyright filing made it such that neither Sill, Leiber and Stoller, or Atlantic, would ever own the Robins name. [All this makes a nice story, but Terrell is wrong in many places: Sill didn't manage Leiber & Stoller. Sill didn't manage the Robins (although he would manage, and even name, the Coasters). Sill was pretty mild-mannered and simply wasn't the type to throw typewriters around. Terrell didn't copyright the "Robins" name, he trademarked it.]

The Robins were going through some trauma because of the Atlantic takeover. They were invited to come along with the deal, but there was a problem: it meant relocating to New York. Remember that the Robins weren't big on signing contracts. Bobby Nunn realized the potential and pulled out of the group, which replaced him with baritone/bass Hidle Brown "H.B." Barnum (who had been in the Dootones) and kept going as a sextet.

The Robins hooked up with concert promoter/disc jockey Gene Norman, who had presented the group live on numerous occasions. Signed to Norman's new Whippet label, the group began practicing a couple of songs to record: "Cherry Lips," and "Out Of The Picture."


"Cherry Lips" was supposed to be led by Carl Gardner, but on the day of the session (probably in early December when "Smokey Joe's Cafe" debuted on the national R&B charts) Leiber and Stoller showed up with some legal papers and took him away before he could record. The session went on anyway, with Grady Chapman singing the lead. In actuality, the documents were phony; L&S just wanted to get Carl away from what Carl calls "some unhealthy influences." (Note that L&S dispute this story because Carl had already signed a contract with Atco.) Since Carl knew more about the business than the other Robins, he wasn't afraid of contracts, and wound up re-joining Bobby Nunn in the Atco camp. Gardner and Nunn recruited 19-year old comedy singer Billy Guy (of Bip & Bop) and Leon Hughes, a veteran of the Hollywood Flames to form a quartet which they dubbed "The Coasters" (to preserve their West Coast heritage). Leiber and Stoller took the new group into Hollywood's Master Recorders on January 11, 1956. It didn't take long before they coasted off into Rock'N'Roll history.

Still embittered over the deal, Ty Terrell claims that Gardner was lured away from them with pocket change and that the other Robins were replaced with individuals who would be "easier to control." This is nonsense, of course, the Robins (other than Carl Gardner and Bobby Nunn) simply didn't want to make a change. They were managed by Gene Norman, who had just set up Whippet Records and they were therefore set with a recording contract. "The Richard brothers and Ty Terrell didn't sing lead at all," Stoller told one interviewer in the early 1970s. "They usually sang 'do-wah,' 'do-wah' and had their hands up in the air like that (waving his fingers)."

Meanwhile, "The Newly Formed Robins" as they were billed, appeared at the L.A. Shrine on New Year's Eve, along with Joe Turner, Oscar McLollie, Gene and Eunice, and the Calvanes. Booking agent Harry Levine, through the Gale Agency, arranged for the Robins to join the January stage shows at the Los Angeles and San Francisco Paramount Theaters. The L.A. show, which began on the 11th, was MC'd by Gene Norman and Huggie Boy while Jumping George Oxford took over in the North. Al Hibbler, Gloria Mann, Lavern Baker, the El Dorados, Shirley and Lee, and Oscar McLollie were also on the bill.

"Smokey Joe's Cafe" was still going strong, becoming a Tip in Chicago the week of January 7.


Gene Norman's Whippet Records, located on Sunset Boulevard in Hollywood, was a subsidiary of "Gene Norman Presents." (Norman had a pet whippet named Boris.) Session information is spotty, but it appears that their first outing produced only "Cherry Lips" (led by Grady) and "Out Of The Picture" (all), released in March of 1956. While it never made any national charts, Alan Freed played "Cherry Lips" a lot in New York. "Out Of The Picture" is an odd sound for an R&B group: it sounds like a progressive jazz number played as the credits are rolling at the beginning of a light comedic movie of the time. "Cherry Lips" was reviewed the week of March 24, along with the Sheppards' "Mozelle," the El Capris' "Oh But She Did," the 5 Swans' "Lil' Tipa-Tina," and Nappy Brown's "Open Up That Door."

Their next Whippet session, in the spring of 1956, yielded four more tunes, "Merry-Go-Rock" (all), "Hurt Me" (Grady), "How Long" (H.B.), and "That Old Black Magic" (Grady). "Hurt Me" (a cover of a pop tune) and "Merry-Go-Rock" were paired in June 1956. "Merry-Go-Rock" was the kind of brainless Rock'N'Roll song that parents worried about their kids listening to. (Although, parents, if you're going to worry about something, it's better to worry about that than about "Riot In cell Block #9.")


On May 11, the Robins appeared at the Shrine in Los Angeles along with Little Richard, the Turks, and Marvin & Johnny. The following day they appeared, via tape, on Alan Freed's "Rock'N'Roll Dance Party" show, on CBS radio, with Kitty White and Count Basie's orchestra. The "live" recordings of the Robins doing both sides of their initial Whippet disc and "I Love Paris" still exist. While Freed pretended that they were in the studio (or at least gave no hint that they weren't), the applause pattern was completely different for the Robins (and some other West Coast acts) than it was for groups that were actually present.

"Hurt Me" was reviewed the week of June 23, 1956, along with the Cleftones' "Can't We Be Sweethearts," Shirley & Lee's "Let The Good Times Roll," the Heartbeats' "People Are Talking," the Orioles' "Happy Till The Letter," the Empires' "Don't Touch My Girl," Sugar & Spice's "Don't Be A Bunny," the Bop-Chords' "Castle In The Sky," and the Kool Gents' "This Is The Night."

In July, the Robins appeared at Hermosa Beach with Joe Houston and his band before heading off to Lake Tahoe for a five-day stint. At some point during their stay at Whippet, H.B. Barnum was made an A&R man there. This would be the beginning of a long and storied career in the production end of the business. As an arranger and producer, Barnum went on to work with artists including Lou Rawls and Frank Sinatra.

There are probably a number of unreleased Robins songs from their Whippet days (one is "Blues In The Night"). The third session (probably held in the late spring) has only one known recording: "Since I First Met You," led by Grady. It's unusual to do only one song at a session, fueling the belief that others were committed to tape.

The fourth Whippet session, held in the fall, produced several songs including "Every Night" (led by H.B.), "All Of A Sudden My Heart Sings (Grady)," "A Fool In Love" (Grady?) and "Where's The Fire" (all). There are some open master numbers in the series, so there are probably some unreleased items here, too.

October 1956 saw the Robins' third Whippet release, "Since I First Met You," coupled with "That Old Black Magic." That month, the group returned to the 5-4 Ballroom along with Chuck Higgins and Larry Birdsong. Also in October, the Robins were signed by Herald Attractions and immediately booked in the "Top Ten Revue." In mid-October, the tour, which also included Little Richard, Joe Turner, Bill Doggett, the Moonglows, the Five Keys, Faye Adams, Etta James, and Big Jay McNeely and his band, played dates in San Antonio, Houston, and Austin, Texas.


"That Old Black Magic" was reviewed the week of November 3, 1956 along The Robins' with Ivory Joe Hunter's "Since I Met You Baby," Screamin' Jay Hawkins' "I Put A Spell On You," the Cadillacs' "Shock-A-Doo," the El Dorados' "Bim Bam Boom," the Midnighters' "I'll Be Home Someday," the Dukes' "Wini Brown," Otis Blackwell's "Daddy Rollin' Stone," and the Sparrows' "Love Me Tender." The Robins' version of "That Old Black Magic" is similar to the rendition Louis Prima and Keely Smith carried into the national pop charts two years later. According to the Robins, the similarity was no accident -- Prima had seen the group perform the song on stage in one of their Las Vegas shows and reportedly "borrowed" their arrangement (knowing what great musicians and arrangers Louis Prima and Sam Butera were, however, this is difficult to believe).

The final Whippet session took place in early 1957. This time, the unison-led "Keep Your Mind On Me" and "In My Dreams" were paired with the Barnum-led "You Wanted Fun" and "Snowball." All of the tracks were pop-oriented and spent the better part of the year in the can.

The next Whippet record was "A Fool In Love"/"All Of A Sudden My Heart Sings," issued in March 1957. It was reviewed the week of March 30, along with Ann Cole's "Got My Mojo Working," Shirley & Lee's "Marry Me," the Pearls' "Your Cheatin' Heart," the Rosebuds' "Dearest Darling," the Flyers' "On Bended Knee," the Drivers' "Oh Miss Nellie," the Velours' "Romeo," and the Avons' "Baby."

Around March of 1957, Grady Chapman's first solo effort was issued on Geordie Hormel's Zephyr label. Zephyr, located a few doors down Sunset Boulevard from Whippet, was distributed by GNP Records ("Gene Norman Presents," Whippet's parent company). On both sides of the record ("My Love Will Never Die" and "The Smiling Gondolier"), Chapman is backed by a female group. Despite these solo efforts, Chapman still remained a member of the Robins.

For some reason, "A Fool In Love" and its flip were reviewed again the week of April 20, this time receiving much worse grades. Other notable songs reviewed that week were: the Velvetones' "Glory Of Love," Donnie Elbert's "What Can I Do," the Dubs' "Don't Ask Me To Be Lonely," and the Kingsmen's "Don't Say You're Sorry."

Later in 1957, Whippet issued "Every Night," coupled with "Where's The Fire?" Then, in November, Whippet packaged ten songs into the Robins only LP "The Robins - Rock and Roll." The album contained both sides of their first five releases, with the exception of "That Old Black Magic," which was replaced by the Barnum-led "How Long" (previously unissued on a single). Reviewed the week of November 18, it received only mediocre grades.

December 1957 saw the release of the final Whippet single: "Snowball"/"You Wanted Fun." It was reviewed the week of January 20, 1958, along with Little Richard's "Good Golly, Miss Molly," the 5 Keys' "From Me To You," and the Couplings' "Young Dove's Calling."

Around May of 1958, Aladdin released a Marvin & Johnny record: "You're In My Heart"/"Smack Smack." Marvin Phillips had had many singers doing the part of "Johnny" over the years (strangely never using anyone actually named 'Johnny'); this time it was an extracurricular venture for Roy Richard.

H.B. Barnum was another of the Robins who did some extracurricular recording. His "Tia Juana"/"Blue Mood" was released, on Imperial, in June 1958, and reviewed the week of July 7, along with the 5 Keys' "Handy Andy," the Del-Larks' "Remember The Night," the Monitors' "Mama Linda," and the Rivieras' "Count Every Star."


Through H.B.'s association with Lew Chudd (owner of Imperial), the Robins went to work for Imperial's newly-formed Knight subsidiary in the summer of 1958. On August 7, they recorded two sides: "A Quarter To Twelve" (led by Grady?) and "Pretty Little Dolly" (all). These were released, as the first record on the Knight label, in early September. The disc was reviewed the week of September 15, along with the Danleers' "I Really Love You," Clyde McPhatter's "A Lover's Question," and Eugene Church's "Pretty Girls Everywhere."

In October, there was a Grady Chapman solo released on Knight: "Star Light, Star Bright"/"Say You Will Be Mine." Once again, he's backed by a female chorus on the tunes which had been recorded on September 19. That same month, the Robins appeared on Art Laboe's TV show, singing "Pretty Little Dolly."

"Star Light, Star Bright" was reviewed the week of October 27 along with Chuck Berry's "Joe Joe Gunne," the Imperials' "So Much," Fats Domino's "Whole Lotta Loving," the Cadillacs' "Peek A Boo," the Flamingos' "Lovers Never Say Goodbye," and Jackie Wilson's "Lonely Teardrops." The song drew some action on the West Coast in the late fall.


After this release, Grady Chapman parted company with the Robins. He was replaced by Bobby Sheen, an L.A. tenor greatly influenced by Clyde McPhatter. Sheen, who was another "Johnny" in Marvin & Johnny for a time, is best remembered as Bob B. Soxx of the Blue Jeans.

A second Knight session took place on November 11, 1958. This time there were four sides done: "It's Never Too Late" (all), "A Little Bird Told Me" (Bobby Sheen), "Talk, Talk, Talk" (??), and "Sufferin'" (??). Later that month, Knight issued "A Little Bird Told Me" and "It's Never Too Late." With the exception of "A Little Bird Told Me," which was a "Cherry Lips" sound-alike, all of the Knight songs were written by Alvin and Edwin Johnson (both members of the Souvenirs).

"A Little Bird Told Me" was reviewed the week of December 8, along with the Jivetones' "Geraldine," the Schoolboys' "Angel Of Love," the Spaniels' "Heart And Soul," and the Isley Brothers' "The Drag."

Grady had two solo releases in 1959, both on Knight's parent label, Imperial. The first of these, issued in June, was "Garden Of Memories"/"Tell Me That You Care." On "Care" he's backed by that female group again. The second was released in August, and paired "Come Away" with "Let's Talk About Us" ("Away" also had the female group).

Also in 1959, Bobby Nunn and Leon Hughes were part of the Dukes that recorded four songs for the Flip label on February 6. The rest of the group consisted of Billy Brown, Andre Goodwin, and Burrell Carpenter. (Both Goodwin and Carpenter had been members of the West Coast Turbans/Sharptones.) The tunes were: "Groceries, Sir," "Looking For You," "I Love You," and "Leap Year Cha Cha."


Sometime after the Knight releases, H.B. Barnum departed to carry on both his solo career and his production work. He was replaced by tenor "Little" Billy Richard (Billy Richard, Jr.). The group was now Bobby Sheen, "Little" Billy Richard, Ty Terrell, Billy Richard, and Roy Richard (who was moving down the scale to bass and calling himself "Curtis Richard").

In mid-1960, the Robins traveled further down Sunset Boulevard to hook up with Richard Vaughn's Arvee label. Begun in the spring of 1959, the labels' prize was the Olympics, whose "Big Boy Pete" was already on the market. By this time, Ty Terrell seems to have left the Robins.


The master numbers are non-committal, but it appears that there were two sessions held. The first, in the spring of 1960, produced "Just Like That" (led by Bobby Sheen) and "Whole Lot Imagination" (led by Billy Richard). These were released in May. Alvin and Edwin Johnson were still there too, penning "Whole Lot Imagination" for the guys.

Former Robins Ty Terrell and H.B. Barnum did some recording around this time. They're part of the Dyna-Sores, who covered "Alley Oop," on Rendezvous Records in the spring of 1960. The other member of that group was Jimmy Norman Scott, who had been part of the Chargers, had written "Time Is On My Side," and who would have a solo career as Jimmy Norman. "Alley Oop," while not being as big as the versions by the Hollywood Argyles and Dante & the Evergreens, still made it to #59.

The last known Grady Chapman solos were released on the Mercury label: "My Life Would Be Worth Living" (with the ubiquitous female group)/"Ambush." These were issued in September 1960. Early the following year, there was "I'll Never Question Your Love"/"This, That, 'N The Other."

While still under contract to Arvee, the Robins recorded some sides for their old pal Johnny Otis. "Ding Dong (Saw Wood Mountain)" (led by Bobby) and "Sweet Thing" were released on Otis' Eldo label, by the "Ding Dongs," in October 1960. BMI lists the writers of "Ding Dong (Saw Wood Mountain)" as Billy Richard, Roy Richard, and Bobby Sheen. "Sweet Thing" sounds like a mix between the Coasters and the Olympics. Two release numbers later, Eldo offered "Lost Love," an instrumental side by H.B. Barnum. This piano-based tune cracked the national pop chart in January of 1961 and climbed all the way to #35.

The second Arvee session was held towards the end of 1960, and resulted in "Live Wire Suzie" (led by Bobby) and "Oh No" (led by "Little" Billy); those sides were paired in a December 1960 release. "Live Wire Suzie," according to the label, was written by Bobby Sheen, H.B. Barnum, Billy Richard, Roy Richard, and "Little" Billy Richard. However, BMI lists it as being another creation of Alvin and Edwin Johnson. Listen to "Live Wire Suzie" and you'll hear Roy Richard doing a real bass part.

From Arvee, the Robins made their final move, to Lavender Records, a subsidiary of the Indigo label (located on Barham Boulevard in Hollywood). Two singles were released by the group in March of 1961. The first, an uptempo rendering of "White Cliffs Of Dover" featuring Bobby Sheen on lead and Roy Richard on bass, is one of the best vocal group renditions of the tune. The flip, "How Many More Times" (also led by Bobby) was written by Carl White of the Sharps. The second Lavender single was "Magic Of A Dream" (led by Bobby), backed with "Mary Lou Loves To Hootchy Kootchy Koo" (led by Billy).

In 1962, Roy Richard, Billy Richard and Bobby Sheen joined Marvin Phillips and his nephew Sheridan "Rip" Spencer to record a few tunes as "Marvin and Johnny" at Ted Brinson's studio. The only one of these that was released at the time was "Hot Biscuits And Gravy," on Felsted 8681. The others were: "Let's Get Together," "Priceless Love," and "Get It."


Despite the Robins/Coasters split in 1955, several former Robins took to the stage with Coasters groups in their later years. Bobby Nunn, who had left the Coasters by the time they cut "Yakety Yak" in 1958, regularly appeared in concert with a Coasters group into the 1980s. At one time, his group included Grady Chapman and Bobby Sheen (the fourth member was Billy Wilson). A later effort, Coasters Mark II, consisted of Nunn, Chapman, Billy Richard, Jr., and Randy Jones (formerly of the Penguins). (Note that Bobby was not the Buffalo, New York vocalist/keyboardist Bobby Nunn who had some minor hits on Motown in 1982-3 with his band, Splendor.)

On November 5, 1986, Bobby Nunn died of a heart attack at the age of 61, Roy Richard died in California in 1978 at age 53, Bobby Sheen passed away in 2000, and Billy Richard (who became a mortician) in December 2007. Terrell "Ty" Leonard (who eventually went to work at a local Sears department store), Grady Chapman, and H.B. Barnum still live in California. Terrell hopes to join forces with Leiber and Stoller once again to tell the exclusive story of the Robins/Coasters groups. Carl Gardner, despite a bout with throat cancer, continued to tour with his own Coasters group; he passed away on June 12, 2011. On a precious few occasions in the past decade, Grady Chapman, Billy Richard, Terrell Leonard, and H.B. Barnum teamed up to recreate the Robins for live performances.




THE ROBINS
EXCELSIOR (as 4 Bluebirds)
540 My Baby Done Told Me (BN)/[Courtroom Blues - Johnny Otis] - Ca. 4/49
Re-released as Essex 707, around 6/50

SCORE (Aladdin Subsidiary - as Robins)
4010 Around About Midnight (BN)/You Sure Look Good To Me (BN) - 5/49

ALADDIN (as Robins)
3031 Don't Like The Way You're Doing (BN)/Come Back Baby (BN) - 6/49

SAVOY (as Robins)
726 If I Didn't Love You So (BN)/If It's So Baby (BN) - 12/49
731 Double Crossing Blues (LE/BN)/[Back Alley Blues - Beale Street Gang] - 1/50
732 Turkey Hop, Part 1/Part 2 (BN) - 2/50

REGENT (Savoy subsidiary)
1016 Cry Baby - Mel Walker & Bluenotes [the Robins] (MW)/
[I'm Not Falling In Love With You - Johnny Otis Quintet; voc by Devonia] - 2/50

SAVOY (as Robins)
738 Our Romance Is Gone (BN)/There Ain't No Use Beggin' (BR) - 3/50
752 I'm Living O.K. (BN)/There's Rain In My Eyes (BN) - 6/50
762 I'm Through (BN)/You're Fine But You're Not My Kind (BN) - 9/50

UNRELEASED SAVOY:
I Found Out My Troubles (BN)
Have A Merry Christmas (BN)
Lovers' Lane Boogie (LE/BN)

RECORDED IN HOLLYWOOD (as Robins)
112 Race Of Man (BR/BN)/Bayou Baby Blues (MH/BN) - Ca. 6/50
121 A Falling Star (MH)/When Gabriel Blows His Horn (MH/BR) - Ca. 9/50

RPM (as Nic Nacs)
313 Found Me A Sugar Daddy (MC/BN)/Gonna Have A Merry Xmas (MC/BN) - 12/50
316 Found Me A Sugar Daddy (MC/BN)/You Didn't Want My Love (BN) - 1/51

UNRELEASED RPM:
I'm Telling You Baby (MC/BN)

MODERN (as Robbins)
807 Rockin' (BN)/That's What The Good Book Says (BN) - 3/51

UNRELEASED MODERN:
Well, Hello Pretty Baby
All Day I've Been Cryin' (all recorded 3/2/51)

RECORDED IN HOLLYWOOD (as Robins)
150 School Girl Blues (MH/BN)/Early Morning Blues (BN) - Ca. 3/51

RPM (as Nic Nacs)
342 Found Me A Sugar Daddy (MC/BN)/Gonna Have A Merry Xmas (MC/BN) - 12/51

FEDERAL (the uncredited group on both sides of this record isn't the Robins)
12100 Saturday Night Daddy ("Little Esther & Bobby Nunn" - a duet)/ [Mainliner - Little Esther solo] - 10/52

RPM (as Nic Nacs)
313 Found Me A Sugar Daddy (MC/BN)/Gonna Have A Merry Xmas (MC/BN) - 11/52

FEDERAL (no group on either side)
12122 You Took My Love Too Fast ("Little Esther and Bobby Nunn")/ [Streetlights - Little Esther] - early 53

RCA (as Robins)
5175 A Fool Such As I (BN/GC)/My Heart's The Biggest Fool (GC) - 2/53
5271 Oh Why (GC)/All Night Baby (ALL) - 4/53
5434 How Would You Know (GC)/ Let's Go To The Dance (BN) - 8/53
5486 My Baby Done Told Me (BN)/I'll Do It (GC) - 10/53
5489 Ten Days In Jail (GC)/Empty Bottles (BN) - 10/53
5564 Get It Off Your Mind (BN)/Don't Stop Now (GC) - 12/53

CROWN (as Robins)
106 I Made A Vow (GC)/Double Crossing Baby (GC) - 2/54

CROWN (as Drifters)
108 Sacroiliac Swing (??)/The World Is Changing (??) - 2/54

SPARK (as Robins)
103 Riot In Cell Block #9 (RB)/Wrap It Up (CG) - 5/54

CROWN (as Robbins)
120 Key To My Heart (GC)/All I Do Is Rock (BN) - 7/54

SPARK (as Robins)
107 Framed (BN)/Loop De Loop Mambo (CG) - 9/54
110 If Teardrops Were Kisses (CG)/Whadaya Want (GC) - 1/55
113 One Kiss (CG)/I Love Paris (GC) - 3/55
116 I Must Be Dreaming (CG)/The Hatchet Man (BN) - 5/55

COMBO (as "Jake Porter & Buzzards")
91 Wine, Women And Gold/[The Bop - Jake Porter's Combo] - ca. 6/55

SPARK (as Robins)
122 Smokey Joe's Cafe (CG)/Just Like A Fool (CG) - 8/55
Re-released as Atco 6059 in 10/55

WHIPPET (as Robins)
200 Cherry Lips (GC)/Out Of The Picture (ALL) - 3/56
201 Hurt Me (GC)/Merry-Go-Rock (ALL) - 6/56
203 Since I First Met You (GC)/That Old Black Magic (GC) - 10/56
206 A Fool In Love (GC?)/All Of A Sudden My Heart Sings (GC?) - 3/57
208 Every Night (HB?)/Where's The Fire? (ALL) - 57
211 In My Dreams (ALL)/Keep Your Mind On Me (ALL) - 57
212 Snowball (HB?)/You Wanted Fun (HB) - 12/57

WLP-703 Rock 'N Roll With The Robins - 11/57
Cherry Lips
Out Of The Picture
A Fool In Love
Hurt Me
Merry-Go-Rock
Every Night
Since I First Met You
How Long (HB)
Where's The Fire?
All Of A Sudden My Heart Sings

UNRELEASED WHIPPET
Blues In The Night

KNIGHT (Sub of Imperial - as Robins)
2001 A Quarter To Twelve (GC?)/Pretty Little Dolly (ALL) - 9/58
2008 A Little Bird Told Me (BS)/It's Never Too Late (ALL) - 11/58

UNRELEASED KNIGHT
Talk, Talk, Talk (??)
Sufferin' (??)

ARVEE (as Robins)
5001 Just Like That (BS)/Whole Lot Imagination (BR) - 5/60

ELDO (a Johnny Otis label; as Ding Dongs)
109 Ding Dong (Saw Wood Mountain) (BS)/Sweet Thing (??) - 10/60

ARVEE (as Robins)
5013 Live Wire Suzie (BS)/Oh No (LBR) - 12/60

LAVENDER (as Robins)
001 White Cliffs Of Dover (BS)/How Many More Times (BS) - 3/61
002 Magic Of A Dream (BS)/Mary Lou Loves To Hootchy Kootchy Coo (BR) - 3/61



LEADS:
BN = Bobby Nunn; LE = Little Esther; BR = Billy Richard; MW = Robins backing up Mel Walker;
MH = Maggie Hathaway; MC = Mickey Champion; GC = Grady Chapman; CG = Carl Gardner;
HB = H.B. Barnum; BS = Bobby Sheen; LBR = "Little" Billy Richard




BOBBY NUNN RECORDINGS
BLUE (Bobby Nunn & His Hot Five; a Dootsie Williams label)
105 I Got A Country Girl/Bring Your Lovin' Back To Me - 7/49

HAMPTONE INTERNATIONAL
605 Why Did You Leave Me, Baby?/Alone About Midnight - Ca. 12/49

BLU (with Bumps Myers & His Frantic Five; a Dootsie Williams label)
115 I'm Clappin' And Shoutin'/I'm Telling You Baby - late 50

DOOTONE
302 Anticipating Blues/[Hard Luck Women & Strife - Pete Johnson] - 12/51

RECORDED IN HOLLYWOOD
244 Christmas Bells/[Two Sisters - Que Martyn] - 11/52
(The number was also used for a Linda Hayes record)




GRADY CHAPMAN RECORDINGS
MONEY (Grady Chapman & Suedes)
204 Don't Blooper/I Need You So - 10/54

ZEPHYR
70-016 My Love Will Never Change/The Smiling Gondolier - ca. 3/57

KNIGHT
2003 Star Light, Star Bright/Say You Will Be Mine - 10/58

IMPERIAL
5591 Garden Of Memories/Tell Me That You Care - 6/59
5611 Come Away/Let's Talk About Us - 8/59

MERCURY
71698 My Life Would Be Worth Living/Ambush - 9/60
71771 I'll Never Question Your Love/This, That, 'N The Other - 8/60




THE DYNA-SORES
(has Ty Terrell and H.B. Barnum)
RENDEZVOUS
120 Alley Oop/Jungle Walk - Spring 1960




Unca Marvy's Home Page
More Articles