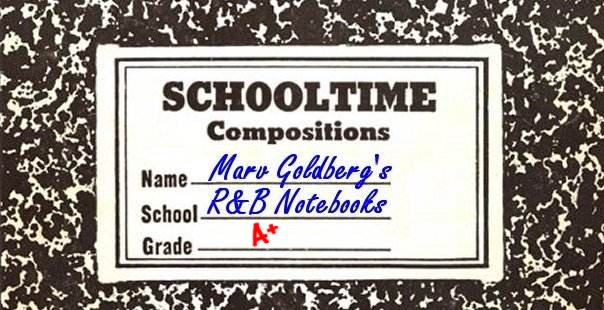 Christine Kittrell
By Marv Goldberg

© 2020 by Marv Goldberg
Christine Kittrell could do it all: she sang R&B, jazz, blues, and gospel. And, I might add, usually did them very well indeed. Supposedly, she was the premiere female vocalist on the Nashville night club circuit. Unfortunately, she was much better at placing songs on local charts than on national ones.






Uncovering Christine's family history was a lot more difficult than I'd imagined. Everyone agrees that Christine Joygena Porter was born on August 11, 1929 in Nashville, Tennessee. But she, herself, muddied the waters on her parentage.

She never knew either of her parents. Her birth mother was Annie Mae Porter (it only took me two days of relentless digging to unearth that) and her father was Boyd Hodges.


Annie Mae Porter (born December 6, 1899) died of lobar pneumonia on February 19, 1931, when Christine was only a year and a half. So, yes, technically Christine did know her mother.

While her father's name was Boyd Hodges, his true identity remains unknown. There are only two reasonable choices that I can find (the many other men with that name in censuses can be ruled out as being far too young at the time). The first is a white 58-year-old (in 1930) grocery salesman from Alabama, whose mother had been born in Tennessee, so possibly he was visiting relatives there. (His parents had been married in Lincoln, Tennessee, which isn't all that far from Nashville.) The other one was black, born in Trinity, Alabama, and would have been 30 years old in 1930. In 1920, he was an inmate at the Jefferson County jail (Louisville, Kentucky) and gave his normal occupation as "laborer - railroad"; I can't find him in 1930 at all. Neither one is a great match, but, as I said, all others that I can find (an important phrase) can be ruled out. [I have to point out that many, many people who lived in rural America never made it to censuses at all. They're not the golden documents most people take them to be. And, it's also true of cities; my own father and his parents don't appear in the 1925 New York State census, although they were in all the others.]

When her mother died, Christine was taken in by her mother's brother, Clay Evans Porter, and his wife, Roberta Price Porter. Clay and Roberta were married through at least 1943, before divorcing; the marriage was neither a calm nor a happy one. In the 1940 census, Roberta and Christine were living together. Roberta claimed to be married, but Clay (who also said he was married) was living at a different address. In the 1942 Nashville City Directory, Roberta was listed both as the wife of Clay and on her own at a different address. Christine never seemed to refer to Clay as either her uncle or adoptive father.

At some point in the 1940s, Roberta married Fred Pennington and they remained together until his death in 1972. Christine always considered Fred Pennington to be her uncle, although she wasn't related to either Fred or Roberta at all. And, Christine's death record gives her father's surname as "Pennington" and her mother's maiden name as "Price" [that is, Roberta], which greatly hindered my finding the identity of her true mother.


As well as singing in the local church choir, Christine sang in a school play around 1940, when she was 11. She started touring with a local church choir in 1943.

Also in 1943, when she was only 14, Christine married Rufus Lee Carrethers, the bass singer of the Fairfield Four. He was born in Nashville on November 21, 1912 (and was therefore 30). Christine later told The Columbus Dispatch (March 1, 1998): "I married to get away from home. He was a gospel singer, quite a bit older than me, but I looked like I was 18." The marriage lasted two years.

In 1945, when she was 16, she began to participate in Nashville talent shows. She later said she'd won a talent show given by her cousin, Louise Darden. Since the only Louise Darden who ever seemed to have lived in Nashville was white, I'm confused as to how they were related. Regardless, she did win some talent shows and ended up singing at the New Era Club, whose house band was led by saxophonist Louis Brooks.

Her second husband (whom she married sometime in the late 1940s) was Henry R. "Hank" Kittrell, born on March 1, 1923 in Tennessee (presumably Nashville). They were still married when he died on November 25, 1957 (although they were probably long separated). His death certificate said he usually lived in Michigan, he was a cab driver, and his wife was Christine Porter. At the time of his death, he was confined to the Tennessee State Prison. He'd been arrested in July 1946 for breaking into a boxcar; since the train was due to cross state lines, it was prosecuted as a Federal crime. In August 1957, he was again serving time, at a workhouse, as a long-term prisoner, when he was transferred (with others) to the State Prison, where he died a couple of months later from a massive pulmonary embolism.


When Clay Porter died in February 1949, his obituary named "Mrs. Christine Porter Kittrell, Detroit, Mich." as his daughter.

The first mention I can find of "Christine Kittrell" as a performer is when she appeared on June 25, 1950 in a spiritual show broadcast from Michigan State Coliseum. Her name was listed (along with dozens of others) in the June 24 Detroit Tribune.

As usual, I'm confused. The last few paragraphs indicate that she seems to have moved to Detroit when she married Hank Kittrell. But either they soon moved back to Nashville or they separated and she alone moved back, because she was still associated with Louis Brooks in Nashville. Since the two cities are over 500 miles apart, it wouldn't be an easy commute.

In late 1951, when she was still singing with Brooks' band, she began to record. Brooks' occasional pianist was Ted Jarrett, who knew the owners of the local Tennessee Records: cousins Alan and Reynold Bubis, Howard Allison, and Bill Beasley. [For more on Jarrett, Bubis, and Bubis, see my Larry Birdsong article.]


With Louis Brooks' band, she made her first recordings: "Old Man You're Slipping" and "Don't Do It", for the Tennessee label in Nashville in late 1951. They were released around April of 1952. Master numbers indicate that there were at least two other songs recorded then.

"Don't Do It" had been written by Caroline Vincinette LoTempio and her brother, Antonino (whom you probably know better as Nino Tempo and April Stevens). As "April Stevens" she'd recorded it for the Society label in late 1950. Considering that April was actually four months older than Christine, she projects an innocence onto the highly-suggestive lyrics that Christine can't match. (Boy, would I love to hear Julia Lee tear into that song.)

On the other hand, "Old Man You're Slipping" is a delicious song about the sexual problems of a man who's getting older: "Sometimes you get frisky / but, old man, you can't follow through" and "You bought medicine from the drugstore / but it don't do you no good / now the things you can't do / is the talk of the neighborhood". How come? "You've had so many birthdays / I guess that's the reason why". With nice instrumentation, this might have been a hit had it been promoted, but the disc was never even sent out for review.


Her next Tennessee record, "Sittin' Here Drinking" and "I Ain't Nothing But A Fool" was released in July 1952 (and this time they remembered to send it to the trade publications). Both Cash Box and Billboard reviewed it on August 2.

Cash Box (both sides rated "B"):


Sittin' Here Drinking: A slow beat is sung with much conviction by fem thrush Christine Kittrell. Orking is full and handles a dramatic arrangement in solid manner.

I Ain't Nothing But A Fool: The under portion is a dramatic fast beat number excitingly done by Kittrell who is ably backed by the musical aggregation.


Billboard:


Sittin' Here Drinking (74): Miss Kittrell has penned a moody opus here. It's a torchy blues which she delivers with good effect. Fine after-hours wax.

I Ain't Nothing But A Fool (68): To a buck-dance backing, the gal turns in a routine reading on this side.


"Sittin' Here Drinking", written by Christine, is, to me a brilliant song and execution, conjuring up visions of a down-and-out woman drowning her sorrows in a smoky bar. It was a big hit in New Orleans, reaching #1 (on August 23) in its 7-week run. At the same time, it went as high as #4 in Dallas (on August 30). It took a little longer to get to San Francisco, but it reached #3 there (on November 18). I'll have to agree that "I Ain't Nothing But A Fool" (written by Ted Jarrett) is kind of routine, although I like the instrumentation.


Christine then hooked up with Joe Turner for a while, touring with him to Little Rock, Memphis, and New Orleans (where they appeared at the Dew Drop Inn in July).



She was back in New Orleans in October, appearing at the Pelican Club for three weeks. The date was booked, said the November 1 Cash Box, by Billy Shaw's Shaw Artists Corporation. According to the October 2, 1952 Nashville Banner: "The gal who broke into the big time on WSOK here has signed a $400 a week contract for a three-week personal appearance at a New Orleans nightclub. She's Christine Kittrell, who rose to fame with her recording of Ted Jarret's I Ain't Nothing But A Fool. Jarrett is now acting as her personal manager." WSOK was a black Nashville station that had started a year previously. However, I can't find any listings for her on the station.

On November 2, 1952, Christine, along with Jimmy "T-99" Nelson, appeared at the Club Flamingo in Tallulah, Louisiana.


In November, Tennessee released her next record: "Heartache Blues", coupled with "You Ain't Nothing But Trouble". The top side was written by Christine; the flip by Ted Jarrett. Unfortunately, by the end of 1952 Tennessee Records was closed down and reformed by Bill Beasley as Republic Records, so the disc was never sent to the trades for review.

"Heartache Blues" was another great tune that showed Christine knew how to sing about misery. "You Ain't Nothing But Trouble" is, musically, reminiscent of "I Ain't Nothing But A Fool".

In late 1952 Paul "Hucklebuck" Williams signed Christine for a series of one nighters across the south. It was reported in the December 20 Cash Box:


Paul Williams, creator of the currently revived hit tune and dance "The Hucklebuck," has pacted a new femme thrush - the sensational Christine Kittrell. Discovered in Tennessee, Chris is rated as "the blues find of the decade," and Paul avows, ". . . This girl will kill 'em."

Chris has made three try-out appearances with the Williams aggregation, each time scoring unprecedented success. In Nashville, Tenn., dance fans stopped dancing to applaud the five-foot-six chirp for a solid ten minutes, demanding encore after encore.


Ah, the joys of being a press agent. You never have to explain who rated her "the blues find of the decade". While I imagine that, with her talent, she went over big with audiences, I'm naturally suspicious of the word "unprecedented".

The same issue of Cash Box also reported that:


Republic Records ... have also inked Christine Kittrell, formerly with Tennessee Records, and who is well known for her "Sittin' Here Drinking." Kitty is being paired with Gay Crosse and the pair will cut "Gotta Stop Lovin' You" shortly.


Actually, "Gotta Stop Loving You" (a duet vocal between Christine and Gay Crosse) has a lower master number than "Heartache Blues", so it was already in the can by the time that blurb was printed. Gay Crosse was the leader of the Good Humor Six, which was used as the backup band. To me, they sound a lot like Willie & Ruth doing "Love Me" (which, of course, didn't come out until the following year). Gay Crosse and his Good Humor Six had recorded "The Door Is Wide Open" (part of the "Open The Door, Richard" saga), back in March 1947. In 1955 Crosse would hire Madeline Greene as his vocalist. As far as is known, this is the only song they did together.


The tune was released in January 1953, backed up with "Slave To Love", another nice bluesy song with the Louis Brooks band. Both songs had been written by Ted Jarrett.



On January 18, 1953, Christine ("The Sittin' Here Drinking Girl") appeared at the Sunset Terrace in Indianapolis along with the Paul Williams band and vocalist Danny Cobb.

Her latest record was reviewed in the February 7, 1953 Cash Box (both sides rated "B"):


Gotta Stop Loving You: Christine Kittrell teams up with Gay Cross [sic] and the duo chants a slow rhythmic item appealingly. Tune is melodic and interestingly arranged.

Slave To Love: A feelingful slow tempo blues is dramatically chanted by Christine on this end. The number is a swaying exotic thing with a fine rambling piano adding color to the disk.


In May, Republic released "I'll Help You Baby", coupled with "L & N Special", two more tunes with the Louis Brooks Band. "I'll Help You Baby" is an answer to the 5 Royales' "Help Me Somebody" (but I'll stick with the original, even though reviewers liked it). "L & N Special" is a song about the Louisville & Nashville Railroad, which she's going to take in order to leave her man behind. (Note that some discographical sites, that have never listened to the song, classify it as an instrumental.)

They were reviewed in the June 6, 1953 Billboard:


I'll Help You Baby (75): Christine Kittrell turns in a very good vocal on this doleful blues melody, selling it with a lot of feeling. The ork backs her with a beat. Performance is much stronger than the material, and the spins and plays it gets will be due to the vocal by the thrush.

L & N Special (74): Once again the thrush's performance does a lot for a routine tune. The chantress sings the ditty stylishly, but she needs a much stronger hunk of material.


Cash Box reviewed them on the same date:


I'll Help You Baby ("B+"): Christine Kittrell dishes up a slow blues that picks up tempo and in it she really gives. She laughs and pleads and comes across in great style.

L & N Special ("B"): Christine sings a quick beat bounce with a New Orleans feel. Gal gives the etching drive. A good coupler.


"I'll Help You Baby" rose to #7 in Nashville, #9 in Los Angeles, and #10 in Detroit.


Her next Republic release, from September 1953, was "Evil-Eyed Woman", another bluesy ballad. It's an interesting song, since she doesn't really sound evil (unlike, for example, Dinah Washington doing "Evil Gal Blues"); it really sounds more like she's putting up a false front. The flip was "Every Night In The Week". Both songs feature the band of Guitar Red (Paul Johnson) and the Hot Potatoes, but the record was never sent out for review.

"Every Night In The Week" was another local hit, reaching #4 in Dallas in a 3-month run. It was also #3 in Nashville, #7 in New Orleans, and #6 in Los Angeles.

In early 1954, Christine went out to the West Coast. The February 13 Cash Box said: "Another top program is slated for the week-end of Feb. 12th at the Five Four [Billy Berg's 5-4 Club] when Christine Kittrell makes her first West Coast appearance along with Joe Houston and orchestra."

March 13 found her at the Embassy Ballroom, as part of a Gene Norman Concert, with Earl Bostic, the Flairs, and the Robins. That show then toured through Bakersfield, Salinas, Ventura, Pasadena, and Oakland (March 21, at the Oakland Auditorium).


Also in March, Republic issued "Snake In The Grass", a song I imagine would have sounded better by Big Mama Thornton. It was backed with "The Price You Pay For Love", one of her bluesy ballads.

The disc was reviewed in Billboard on April 3:


The Price You Pay For Love (71): A slow blues in which Miss Kittrell laments about her suffering since her lover has gone. Performance and material are only so-so.

Snake In The Grass (68): A re-working of the "Hound Dog" material which doesn't come off. Sometimes the instrumental backing seems to provide some interest, but the group doesn't hold the beat and undoes Miss Kittrell's best efforts here.


Cash Box reviewed them on the same day, but certainly found more to like:


The Price You Pay For Love ("B+"): A slow southern blues mournfully chanted by Christine. Gal sells the melancholy love tune with potent effect.

Snake In The Grass ("B"): Christine sings a slow bounce blues with a Latin American beat. Lass does a good job on the rhythmic ditty.


From the April 10 Cash Box: "Johnny Otis heads back to the Coast again for an appearance at the Elks Hall on April 16th. Also on the same billing will be Christine Kittrell and Mel Walker." The night before, the three acts had been at Riverside Park in Phoenix, Arizona. I don't know the date, but they'd also played at Denver's Rainbow sometime in April (also mentioned on that show was Marie Adams).

Here's a blurb from the April 22, 1954 California Eagle that's probably the most important item in this whole article: "Christine Kittrell, the blues rhythm thrush making heads turn, and slowing down traffic in the Dunbar Hotel lobby when she strolled through with those crazy 'bird in a gilded cage' earrings." Boy, I wish I could distill a singer's whole career into flowing prose like that.


Then, she teamed up with Earl Bostic again for some shows in northern California at colleges and military bases. Two that were mentioned were Chico State College on April 27 and Fort Ord the next night. However, that conflicts with an advertisement for an appearance at the Dream Bowl in Napa, California. I suppose they could have done the army base in the afternoon and Napa in the evening.

On June 4, back in Los Angeles, Christine and Earl Bostic appeared at the opening of the new Savoy Ballroom on Central Avenue in Los Angeles. The June 19 Cash Box said:


A new ballroom has long been needed to accommodate our ever-growing population and the new Savoy Ballroom fills the bill as the East side's most lavish night spot. Earl Bostic was booked to open the new nitery but almost didn't make it due to a bad case of the flu. He flew in from an engagement in Phoenix and after undergoing treatments from two doctors managed to open as scheduled along with his band and Christine Kittrell. Record crowds attended the three-day opening June 4th thru 7th. [I don't want to be a nit-picker, but that's four days, not three.]


On June 20, 1954, Christine appeared at Wrigley Field in Los Angeles as part of the big 10th annual Cavalcade Of Jazz. It also featured Louis Jordan, Ruth Brown, Perez Prado, the Lamplighters, the Flairs, and the Count Basie Orchestra.

Still on the West Coast, Christine was part of Gene Norman's 5th annual Rhythm And Blues Jubilee show on July 17. Held at Los Angeles' Shrine Auditorium, it featured the Chords, the Robins, the 4 Tunes, and the Hollywood Flames.

The August 28, 1954 Cash Box reported that "Christine Kittrell has quit the R&B field and is now touring the East Coast with the Simmons Akers spiritual singers." But something wasn't right with that announcement, since not long after, in the fall, she appeared at the Pelican Club in New Orleans. It was supposed to be a two-week engagement, but was extended to six.

Sometime in 1954, Christine made three recordings with a band that included Little Richard on piano and Lee Diamond on sax (they also do background vocals): "Sittin Here Drinkin Again" (an updated version of "Sittin' Here Drinking"), "Lord Have Mercy", and "Call His Name".


"Sittin Here Drinkin Again" starts off with "Same old scene / same old bartender / poor old me with the same old broken heart / bartender, give me a drink / and, as usual, make it a double". She then launches into her hard-luck tale about her two years of happiness which has now evaporated. It was coupled with the rocking "Lord Have Mercy (I'm So Lonely)" and released in December 1954. The sides were reviewed in the December 11 Billboard:


Lord Have Mercy (77): The singer intones this simple blues riff with feeling and is given an effective rhythmic backing by a male vocal group and a band. Could get coins.

Sittin Here Drinkin Again (76): An impressive performance by the thrush about a disillusioned gal drowning her sorrows in alcohol. Both sides make good juke box material. Title is a play on her hit of last year.


They were also reviewed in the December 18 Cash Box (both receiving a "B"):


Lord Have Mercy: Christine sings jump blues with lots of feeling. Group backs the chantress in ok style.

Sittin Here Drinkin Again: The backer-upper is a slow blues in which the fem songstress wails the sad story of her return to drink after two years of happiness. Strong wax. Follow up to her hit of about a year ago.


December 24-26, 1954 found Christine, along with Eddie Harris & the Blue Dots, at the Manhattan Club in Macon, Georgia. Billy Wright joined the show on the last day.



"Call His Name" was the next Republic release (in April 1955), coupled with the older "Leave My Man Alone" (which has such heavy orchestration it sounds like a funeral dirge). The "name" she calls is "Bobby", who was supposedly her boyfriend at the time. (I can't find any record of her having divorced Hank Kittrell, but I suspect they'd been separated for a long while.) You can distinctly hear Little Richard as part of the background chorus.

Both sides were rated "B" in the April 16 Cash Box:


Call His Name: Christine Kittrell belts a fast beat rocker with plenty of zest. Good sax in the break helps keep the tune driving.

Leave My Man Alone: Christine warns the fems to leave her man alone unless they want a mess of trouble. A slow sensuous blues effectively performed.


Sometime in 1955, Christine supposedly relocated to Chicago.

In July 1955, she recorded for Republic again: "Black Cat Crossed My Trail" (written by Peter Chatman, a name used by Memphis Slim, with whom she'd work in Chicago) and "If You Ain't Sure".

On October 25, she recorded two tracks for Chicago's Chess Records, neither released: "Handle With Care" and "Tricks Of The Trade".


In December 1955, Republic issued "Black Cat Crossed My Trail" and "If You Ain't Sure" on their newly-designed label. They were reviewed in the January 7, 1956 Cash Box (both rated "B"):


Black Cat Crossed My Trail: Christine Kittrell drives out a fast beat cornball in shouty fashion. Kitty can't get a male and it's probably 'cause a black cat crossed her trail. Cute, energetic wax.

If You Ain't Sure: Christine Kittrell chants an insinuating fish beat with polish and suave reading of a catchy lyric. Slow rhythm blues. [Actually, to me it sounds like a 1920s blues number.]


Other than that review, there's not a single mention of Christine in either 1956 or 1957.


In fact, she's not heard from again until June 13, 1958, when she was at the Manhattan Casino (St. Petersburg, Florida), along with Gene Allison and Earl Gaines. On July 4, the same three, plus Jimmy Beck's Orchestra, were at O.J.'s Half Acre in Huntsville, Alabama. (I suppose Beck was at the Manhattan Casino too, but his name wasn't mentioned in the write-up.)


This group must have been touring, since all four acts turned up at the Zebra Room of the Municipal Auditorium in Oklahoma City on October 11. However, there were no advertisements between July 4 and that date. On October 24, they were all at the Macon Auditorium in Macon, Georgia.


Probably at the end of 1958, Christine recorded some more songs back in Nashville: "I'm Just What You're Looking For" and "I Thank Him". They were released on the Champion label around February 1959. Champion was owned by old friends Alan and Reynold Bubis, with Ted Jarrett as a&r man.

I found "I'm Just What You're Looking For" to be nothing special, and the record was never sent out for review.


Another project that Christine was involved in was the recording of "Come On Home" and "Reap What You Sow", probably over the summer of 1959. These were sung by Eddie Boyd, backed up by the Daylighters and released on Chicago's Key Hole label (owned by Narvel Eatmon, who also owned Bea & Baby). The label says the songs were "Produced By Christine Ketrell [sic]", who is probably one of the background vocalists along with the Daylighters). Boyd was usually a blues singer, although these are strictly in the R&B vein.


On August 1, 1960, Christine was part of a concert in Nashville's Hadley Park. Also appearing were Larry Birdsong, Earl Gaines, and Alpha Zoe Hall. The event was directed by Don "Q" Pullen (whom you might recognize from the nice 1950 Bullet recording "Private Property Blues" by Don Q & the Q-Tones).


She was back at Hadley Park for the August 27, 1961 concert, which also had Alpha Zoe Hall and Audrey Bryant. Don Q was not only listed as the director, but also as an organist. Music was by the Skippy Brooks "Kid King Combo".


Probably over the summer of 1961, Christine recorded a couple of songs for Vee-Jay: "Mr. Big Wheel" and a reprise of "Sittin' Here Drinking", this time called "Sittin' And Drinking"; these were released in September. Note that the Vee-Jay house band had guitarist Lefty Bates, former member of the Aristo-Kats.

The record was reviewed in the September 30, 1961 Cash Box:


Mr. Big Wheel ("B+"): Light easy swinging riff blues fitted with an interesting lyric. Lark gets a groovy feeling in the vocal dept., while sax-led combo wails behind her. Has potential for pop/r&b play.

Sittin' And Drinking ("B"): Thrush is down-in-the-depths and drowns her deep blue sorrow in booze. Standout blue-ballad warbling.


"Sittin' And Drinking" had lost nothing over the years. It's still a powerful piece. On January 6, 1962, it was #39 on the Cash Box Top 50 R&B chart. That made it Christine's only national hit.


On November 10, 1961 Christine started a week at Chicago's Regal Theater. Also on the bill were the Vibrations, the Dells, the Sensations, Jimmy Jones, Big Joe Turner, the Clovers, Little Anthony, David Ruffin, Arthur Prysock, and the Red Saunders Orchestra.


Sometime in early 1962, Christine recorded "Love Letters", a cover of the Ketty Lester hit. Bill Beasley and Alan Bubis had started a couple of el-cheapo labels (Hit and Spar) to handle these kinds of covers. As far as I can tell, the song was released on both labels around March 1962. On Hit, she was billed as "Peggy Thompson" and on Spar as "Carol Hadley". The flip side on both labels was a cover of the Shirelles' "Soldier Boy", but not by Christine, even though the same artist name was used.

There was also a March session for Vee-Jay, at which she recorded "Next Door To The Blues", "It's Nobody's Fault", and "I'm A Woman". On the first two, there's a group (supposedly the Dells). The Dukays' "Please Help" has a master number only a couple off from these, so I'll place the recording date in March 1962.

"I'm A Woman" is the Jerry Leiber & Mike Stoller song that would soon be recorded by Peggy Lee, although Christine Kittrell had the original version. But where did she get it from? She always claimed that L&S wrote it for her, but, as Mike Stoller's son, Peter, says:


Kittrell claimed the song had been written for her, but that's not true.

From my memory: [Peggy Lee's version was recorded] shortly after, although neither Jerry nor Mike could remember granting first recording rights to Kittrell. [This is important and will be further explained below.] It was probably pitched to Peg first: she started performing it when her music director pulled it out of a stack of submissions, and it was part of her live set before they took it into the studio. I don't think Peggy ever heard Kittrell's version, at least not before recording hers. 


Peter continued, "when I wrote the liner notes for Peggy Lee Sings Leiber & Stoller, this is what I said:"
 

"I'm A Woman" was written for a proposed musical based on the work of Richard Pike Bissell, whose novel, 7½ Cents, had been adapted as The Pajama Game.

"I brought in a hunk of this lyric," says Leiber, "which was really inspired by Muddy Waters' I'm A Man; it was what they used to call an 'answer record.' I brought that lick in and sang the words, and Mike took it and did the rest."

Reveals Stoller, "I met Peggy in 1962 when I went to see her at Basin Street East. I had read a review of her show there that mentioned 'I'm A Woman.' I wasn't sure if it was our song or another song with the same title—Jerry and I had recorded a demo and sent it to Dave Cavanaugh, who produced her records at Capitol, and had never received a response. I went to her dressing room after the show and introduced myself. She received me very graciously. When Cavanaugh flew into New York, he planned to record the song with just a rhythm section, as it was being done at Basin Street East, but I implored him to add a trumpet and an alto sax as I had a specific idea for an arrangement."

"We were not credited with being producers," notes Leiber, "but we were invited to the studio with Dave Cavanaugh, and he abdicated his role as an active, hands-on producer to us."
 

So where did Christine get the song from? Says Peter:


I have no idea. But artists have to get permission to issue a first recording of a song, as opposed to being automatically granted a compulsory license for a cover/remake. I imagine such permission was granted, but Mike no longer remembers sending the demo out to anyone other than Peg.

They might have sent a copy to Vee Jay rather than to Kittrell. All I know is, Kittrell's statements that the song was written specifically for her were false.


While I've never been a big Peggy Lee fan, I've always found Christine's version of the song to be somewhat lackluster. Fortunately, Peter is on my side:


I have to agree about Kittrell's record. In theory, she was the right kind of artist to record the song. [L&S thought a black woman should sing it.] In practice, not so much. But then, Lee had the advantage of L&S in the studio. 


On April 21, Christine was at the Muncie Armory (Muncie, Indiana) for the Easter Breakfast Show starring the Mar-Keys orchestra and William Bell.


Vee-Jay released "I'm A Woman" and "It's Nobody's Fault" around May 1962. Peggy Lee recorded it soon after and had a #54 hit with the song in early 1963. Although Christine's version never made any charts, she managed to get a lot of work from it in Chicago night clubs.

Cash Box reviewed the record in their May 19 edition, giving both a "B+":


It's Nobody's Fault: Christine Kittrell comes on real strong on this swingin' uptempo r&b opus with some sweet backing from a chorus. Side has enough potential to make some noise in the pop slot.

I'm A Woman: Here the lark renders a folk-flavored weeper with some smart lyrics. Spinners should come in droves for this one.


Billboard reviewed it on the same date:


I'm A Woman (4 stars): The lass comes through with a sock reading of the r&b oldie all dressed up in new lyrics, aided by strong backing from the ork. Side has the vitality and spirit to happen - watch for it in the pop and blues field.

It's Nobody's Fault (3 stars). [Strangely they didn't say a word about it, just naming it and giving it three stars.]


The part about it being an oldie needs some explanation. According to Peter Stoller:


The review assumes this is just a revised lyric to [Muddy Waters'] "Mannish Boy." It's an answer record of sorts, but it's not a rewrite. 


"Mannish Boy" was, in turn, something of an answer to Bo Diddley's "I'm A Man", which owed something to Muddy's "Hoochie Coochie Man".

On July 13, 1962 (according to her later account), Christine moved to Columbus, Ohio. Presumably she went to join Roberta and Fred Pennington, who had lived there since at least 1960.


On November 22, 1962, Christine opened at the Continental Room of the Jamaica Club in Columbus. Also on the bill were Wini Brown and Thearon "T-Man" Hill (formerly of the Serenaders). She, but not the others, continued there until at least December 19.

In their December 29 edition, Cash Box named Christine the #10 Best Newcomer ("Female Vocal - R&B"). Not bad for someone who'd been recording for 11 years.

On April 12, 1963, Christine opened at the Dew Drop Inn in New Orleans for their Easter weekend shows.

For the next couple of years, Christine joined groups that toured American military bases in the Far East, mainly in Japan, the Philippines, and Vietnam.

Back in the United States, she recorded two songs for Federal Records, in Cincinnati, on February 25, 1965: the nicely bluesy "Ain't Never Seen So Much Rain Before" and a remake of "Call His Name". Since boyfriend Bobby was long gone, the lyrics were now "call his name, Daddy".


On September 10, 1965, she appeared with Wilson Picket and the Hank Marr Orchestra at Lakeside Park in Dayton, Ohio.



It took Federal a long time to issue those two songs. They finally came out in April 1966, but weren't sent out for review. They also came out on King 6045 around June 1966. [Note that several listings also have them on King 6027, although no one seems to have ever seen that record.]

In August 1968, while she was in Tu Lai, Vietnam, shrapnel from a Vietcong mortar bomb attack hit her in the left foot, leg and hip, causing her to be hospitalized for months, including in a military hospital near her home in Columbus. This mostly (but not completely) ended her music career.


In September 1968, King Records once again issued "Ain't Never Seen So Much Rain Before" and "Call His Name", using a different number than the 1966 release.

From November 14-17, 1968, Christine was the vocalist with organist Hank Marr and his quartet, appearing at the Heat Wave in Cleveland.

But it got harder and harder to find work. She was quoted as saying: "After that, I was offered a gig in Columbus that paid thirty-five dollars a night - I decided to retire from the music business right then and there, in 1969." She would still appear occasionally, but infrequently, through at least 1996.

In 1970, Christine became a social worker and worked for a program for delinquent girls in Ohio. However, in 1972, one of her charges pushed her down a fire escape. Her back was severely injured and she required another long stay in the hospital. Never completely recovering, she ended up requiring a wheelchair.


Another recording. In 1980, she teamed up with Larry Darnell and Fannie Sinclaire to record "Blessed Quiteness" for the Gospel Now Sound label. She wasn't on the flip, a Larry Darnell solo.



Another 1980 release was the Vee-Jay cut of "Sittin' And Drinking", on the Home Of The Blues label (although the title came out Sittin' And Drinkin'). The flip was an old one by Earl King: "Trick Bag".

Husband number three was Otha Benjamin Furlough, born in Texas on May 27, 1917. They married on March 23, 1985, but it lasted less than two years before he died on January 19, 1987.

A few late career appearances: On September 28, 1986, Christine Kittrell Furlough was one of the entertainers at the Buckeye Lake Music Center. September 4, 1988 found her part of the Musicians' Reunion Benefit Show Of 1988 at the Elks Lodge in Nashville. On May 29, 1993, she sang with the Joint Rockers at the Riverfront Amphitheater in Newark, Ohio. And, on July 27, 1996, she was part of an AIDS fund-raiser at Riverside Park in Zanesville, Ohio, singing with Sean Carney and the Nite Owlz.


In 1998, with Sean Carney and the Nite Owlz, she recorded her final tune: "True Love Untold" (which she had written). It's on his Provisions album on Main Street Records.



Although confined to a motorized wheelchair, Christine spent some years working with a local Columbus beautification group, the Linden Community In Action. In 1998, she was inducted into the Columbus Senior Musicians Hall of Fame.

Christine Kittrell Furlough died on December 19, 2001 in Columbus. Her Ohio death record seems to say that she died from an unspecified injury that had occurred in Ohio, but not at work. However, other sources say that she passed away from emphysema, which is probably correct.

I really like Christine Kittrell's "descent into misery" ballads, in which you completely feel her despair.



Special thanks to Victor Pearlin, Opal Louis Nations, and Peter Stoller.



CHRISTINE KITTRELL
TENNESSEE
117 Don't Do It / Old Man You're Slipping - ca 4/52
128 Sittin' Here Drinking / I Ain't Nothing But A Fool - 7/52
133 Heartache Blues / You Ain't Nothing But Trouble - 11/52

REPUBLIC
7026 Gotta Stop Loving You [duet with Gay Crosse] / Slave To Love - 1/53
7044 I'll Help You Baby / L & N Special - 5/53
7055 Evil-Eyed Woman / Every Night In The Week - 9/53
7073 Snake In The Grass / The Price You Pay For Love - 3/54
7096 Sittin Here Drinkin Again / Lord Have Mercy (I'm So Lonely) - 12/54
7109 Leave My Man Alone / Call His Name - 4/55
7125 Black Cat Crossed My Trail / If You Ain't Sure - 12/55

UNRELEASED CHESS
Tricks Of The Trade (recorded October 25, 1955)
Handle With Care (recorded October 25, 1955)

CHAMPION
1005 I'm Just What You're Looking For / I Thank Him - ca. 2/59

KEY HOLE (Eddie Boyd & The Daylighters)
107 Come On Home / Reap What You Sow - ca. fall 59
(produced by Christine Ketrell [sic]; she's probably one of the background vocalists)

VEE-JAY
399 Mr. Big Wheel / Sittin' And Drinking - 9/61

HIT (as Peggy Thompson)
4 Love Letters / [Soldier Boy - same name, different singer] - early 62

SPAR (as Carol Hadley)
721 Love Letters / [Soldier Boy - same name, different singer] - early 62

VEE-JAY
444 It's Nobody's Fault / I'm A Woman - ca. 5/62

UNRELEASED VEE-JAY
Next Door To The Blues (recorded in 1962)

FEDERAL
12540 Ain't Never Seen So Much Rain Before / Call His Name - 4/66

KING
6045 Ain't Never Seen So Much Rain Before / Call His Name - 6/66
6191 Ain't Never Seen So Much Rain Before / Call His Name - ca 9/68

GOSPEL NOW SOUND (Larry Darnell, with Christine Kittrell and Fannie Sinclaire)
101950 Blessed Quietness / [101949 In Times Like These - Larry Darnell] - 80

HOME OF THE BLUES
HOTB-2 Sittin' And Drinkin' [the Vee-Jay cut] / [Trick Bag - Earl King] - 80

MAIN STREET (with Sean Carney & Nite Owlz)
---- Provisions - 98 (CD in 2003)
True Love Untold (the only track with Christine Kittrell)





Unca Marvy's Home Page
More Articles