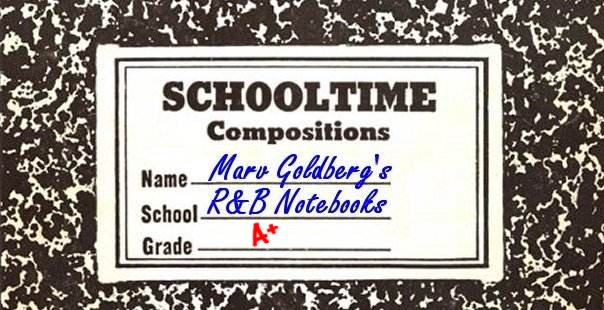 Mel Walker
By Marv Goldberg

© 2021 by Marv Goldberg
Mel Walker, a mainstay of Johnny Otis' orchestra for a couple of years, had a wonderful mellow baritone voice, something like a young Charles Brown. His story, however, is an odd one, filled with confusion over who he was, neglect in exposing his fame, and an overarching drug problem.

NOTE: Since I covered a lot of the same ground when I wrote about Little Esther, you'd do well to read her story before starting this one. No disrespect to Mel, but it was Esther who was the powerhouse star of the Johnny Otis band until Willie Mae "Big Mama" Thornton joined.



What's In A Name? To begin with, do we really know who Mel Walker was? "Mel Walker" was a stage name and many of you know that his real name was Melvin Lightsy. However, [pause for effect] it wasn't. His real name was Malvin Lightsy. When he registered for the draft in November 1946, his name was typed as "Melvin", but the "e" was then overtyped with an "a". At the bottom, he clearly signed "Malvin Lightsy". Why "Malvin"? He had a twin brother, Calvin, and their names were meant to rhyme. Malvin and Calvin were born on November 3, 1928 in Queen City Texas. [Note that "Lightsy" is also seen as "Lightsey".]

Not too bad so far, just a single letter difference. (You know there's a "but..." coming, right?) By 1940, the family had moved to Los Angeles and the census shows the following in the household:


A. J. Lightsy (father; his name is actually just "A. J." - born in Louisiana)
Louise Annie [Washington] (mother - born in Texas)
J. L. (16 - born January 1, 1924 in Texas - his birth certificate says "J. L.")
Willie (13 - born March 7, 1927 in Texas)
Melvin (11 - born November 3, 1928 in Texas - yes, it says "Melvin")
Calvin (11 - born November 3, 1928 in Texas)
Richard (9 - born April 30, 1921 in Texas)
Juanita (6 - born May 15, 1933 in Los Angeles)
Nathaniel (5 - born April 13, 1935 in Los Angeles)


Add to these a daughter, Cubalee, who was born August 7, 1920 in Texas and was now married. But (told you) let's dig further.

I looked for them in the 1930 census and couldn't find them until I got creative. I admit there's a chance that I'm wrong about this, but, after over 10 years of doing genealogical research, I don't think so. In 1930, in Cass County, Texas (where Queen City is), the "Lightsey" family is listed. (It seems like you couldn't qualify as a census taker unless you were hard of hearing and had horrendous handwriting.) They are:


E. G. (the father - born in Louisiana)
Lucinda (the mother - born in Texas)
Cublee [sic] - a son [sic] - 9
Buddie - a son - 7
Willie - a son - 4
Herman - a son - 2
Vernon - a son - 2


All the children's ages tie into the 1940 census. Notice that Herman and Vernon are twins. Cublee is a badly written (or understood) Cubalee. Buddie is the same age as J. L. Willie is the only name that carries over (and is the right age). Richard hasn't yet been born. Should I mention that not one of these people ever appears anywhere else? This has to be the same family. Any of you who are statisticians are welcome to calculate the odds that this could happen accidentally. [There's actually a single point of departure: the father's age is given as 34 in 1930 and 49 in 1940. The difference could easily be explained by noting that he was the one who answered the questions in 1940 (there's a "x" next to his name indicating this) and that his wife answered in 1930.]

So, it looks like the twins were actually born Herman and Vernon Lightsy (kind of rhymes). Why were their names changed? Not a clue. Which one was Malvin and which one was Calvin? Again, not a clue.

I've got a great idea: let's just call him "Mel Walker" (but first, the next paragraph).


In April 1932, the fifth annual Twin Convention was held in Long Beach, California. Among the 300 sets of twins present were Malvin and Calvin. Unlike most of the other pairs, their photos were printed in newspapers across the country (and even in Ottawa).


Mel grew up in East Los Angeles and attended Jefferson High School, along with Floyd Dixon. He and his brothers (with the possible exception of Calvin) were heavily into high school sports. Mel and his brothers also sang together as the Lightsy Brothers. The December 4, 1947 California Eagle talked about the 41st annual Father And Son Banquet, held at Jefferson High. This was a really Big Deal, since Jackie Robinson and Bill "Bojangles" Robinson were headliners. The paper said: "Among the young folks on the program will be the Lightsy Brothers quartette...." If they were literal about the group being a quartet (rather than that just being a generic name for a group), I don't know which of the six brothers participated. This Father And Son Banquet must have been a sad affair for the brothers, since their father had passed away in February of that year.

Calvin and Malvin were at Compton City College when they (and many others) went to hear Big Jay McNeely at the Avadon Ballroom. The April 14, 1949 California Eagle saw fit to print the names of all the students who went; amazingly, they called him "Malvin".

Later in 1949 Johnny Otis heard him singing at the Barrelhouse Club (partially owned by Otis), probably in an amateur contest. Otis, who was recording for Savoy Records, hired him as a band singer.


But fame was not immediately forthcoming. On December 1, 1949, the Otis crew had recorded "Double Crossing Blues", mostly an interchange between Little Esther and Bobby Nunn, bass of the Robins (all part of the Otis entourage). Released in January 1950, it was a monster hit, remaining at #1 for nine weeks. This established Little Esther as the standout star and many references to duets between her and Mel failed to mention him at all! Mel was usually a footnote on ads for songs that featured both of them.


On January 11, 1950, in Los Angeles, Mel waxed "Cry Baby", backed up by the Robins. Note that, when I talk about recording sessions, I'll only name the songs Mel was on.

The January 21, 1950 Billboard reported that Herman Lubinsky, president of Savoy, had signed Mel Walker, Floyd Hollis (Redd Lyte), and Lorenzo Holderness (the actual name of Lorenzo Holden, one of Otis' sax players). As usual, these things were reported after there'd already been a recording session.


A Note On Floyd Hollis (Redd Lyte): Since I just mentioned Floyd Hollis, I lamented in my Little Esther article that I couldn't find out a thing about him. Johnny Otis employed him as a singer, comedian, and MC, and, like Mel Walker, his name was usually in small print in ads. As Leon Sims, he had already recorded "Ain't Nothin' Shakin'" with Otis on November 10, 1949, and then changed his name to "Redd Lyte", which is a lot catchier. However (and, again, you knew that was coming), I couldn't track Floyd Hollis anywhere. Additionally, Redd Lyte disappears from the band (and history) after November 1952. Here's the only conclusion that I reached (and, I admit, it may be completely wrong): "Floyd Hollis" was also a stage name and his real name was Leon Sims. There's someone named Clifton Leon Sims (born May 25, 1928 in Dallas; died May 12, 1961 in Los Angeles). He was in the army (Korea) from January 12, 1953 to April 27, 1955. The fact that it was only for two years implies that he was drafted and not an enlistee (which is usually a four-year hitch). This would account for not being with Otis during this period. That said, there's not a single thing saying that Clifton Leon Sims was a singer or entertainer of any sort (and nothing to tie him to Johnny Otis). Also, I've read that Floyd Hollis was the brother of Jimmy "T-99" Nelson. Nelson was from Philadelphia, not Texas, so I need to see some proof before I believe that (and "proof" doesn't consist of someone's column on the Internet).


The February 16, 1950 California Eagle told us where the Otis band was appearing: "It's a toss-up as to what nite spot on the [Central] Ave has the most entertaining show with the swing-mad band of Johnny Otis at the Downbeat along with 'The Robbins' [sic], 'Redd Lyte', 'Little Mickey', and Mel Walker [who didn't get any quotation marks]. Can't remember when we've enjoyed anything as much as we did 'Double Crossing Blues'." According to Billy Vera: "The 'Little Mickey' is likely Mickey Champion, who occasionally subbed for Esther on some California gigs where the child labor laws prevented her from appearing where liquor was sold."


In early February, Savoy issued Mel's "Cry Baby" on its Regent subsidiary. Label credit went to the Johnny Otis Orchestra, Vocal by Mel Walker and the Bluenotes. The flip was "I'm Not Falling In Love With You", with a vocal by Otis' pianist, Devonia Williams. Why the Bluenotes and not the Robins? Before an upcoming tour, the Robins and Otis had a falling out over the amount they were being paid, and he fired them. Savoy simply re-named the group on the label. From then on, members of the band would act as a backup group at shows; they'd be called the "Blue Notes", the "Bluenotes", or the "4 Blue Notes". Since they were musicians, they'd also sometimes play for dancing while the main orchestra was on a break.


Billboard reviewed "Cry Baby" on February 18, giving it a very high 82. Both sides in the review were credited to the Johnny Otis Quintette (which is how they were billed on Devonia's side). It said: "Expert duplication of the old Three Blazers style spots a Charlie [sic] Brown-type singer in Mel Walker doing a feelingful bluesy ballad with [Pete Lewis'] fine guitar featured." The song was a national chart hit, reaching #6.

That Otis tour was delayed for a while, which gave them some more time to record. On February 23, 1950, Mel recorded "Helpless". A few days later (the 27th), he waxed "Dreamin' Blues" and two duets with Little Esther: "Mistrustin' Blues" and "Cupid's Boogie".


In early March, Savoy issued "Mistrustin' Blues", backed with Little Esther's "Misery". They were reviewed in Cash Box on March 18 and in Billboard on March 25. Note: if a trade has separate reviews, I'll only print the ones for Mel's sides.


Cash Box: Little Esther is presently hot as a pistol in juke boxes everywhere and you can never tell when one of her platters is going to turn into another smash. "Mistrustin' Blues" gets an added dash of sauce with a chorus that has Mel Walker joining the thrush in excellent fashion. Disk features a blues intro that is inviting, and the strong tempo of a low-down beat winding in and around Little Esther's vocalizing. "Misery" shows Esther again in a torchy, effective ballad with a lot of shmaltz. Walker turns in a very good job. If there was such a thing as a "Jazz 'N' Blues" sleeper this disk would grab it!

Billboard (81): Duet blues doesn't pack quite the wallop of flip, but has enough to score on its own.


Billboard was wrong. "Misery" only made it to #9, while "Mistrustin' Blues" was a #1 hit for 4 weeks

The March 18, 1950 Billboard said:


Savoy-Regent disk topper Herman Lubinsky returned recently from a "secret" trip to the Coast, where he cut Redd Lyte and Mel Walker sides. [Presumably this refers to the February 23 and 27 sessions.] The Savoy caravan, starring Little Esther and the Johnny Otis band, plays the Apollo Theater the week of April 16. [They were wrong; it was April 14.]


The Otis band was at the City Auditorium in Atlanta on March 30, 1950 along with Herb Lance. The April 15 Billboard said: "The Savoy Caravan, touring unit of Savoy disk stars, including Otis, Little Esther, Redd Lyte and Mel Walker, drew 9,100 paid admissions at a recent one-nighter at the Atlanta Civic Auditorium."


Here's an ad for Mistrustin' Blues which only mentions "Little Esther's Newest Hit", and doesn't name Mel at all.


Otis and company were at the Apollo Theater the week of April 14, 1950. Little Esther's name appears in type as large as Otis'. Mel and Redd Lyte were added as afterthoughts.

On May 3, in Baltimore, Mel recorded "My Heart Tells Me" at an Otis session.


It looks like "Helpless" and "Dreamin' Blues" were released on both Savoy and Regent in May. "Dreamin' Blues" went to #8, nationally, for a single week and "Helpless" was #10 on the local Birmingham charts for a single week.


Also in May, Savoy issued "Cupid's Boogie", backed with Little Esther's "Just Can't Get Free". "Cupid's Boogie" (which should have been subtitled A Match Definitely Not Made In Heaven) was another biggie; it was on the national charts for 17 weeks, peaking at #1.

The May 4, 1950 California Eagle reported that Ben Bart, head of the Universal Attractions booking agency had signed Johnny Otis' band, Little Esther, Mel Walker, and Redd Lyte.


On May 14, the band was at the Rockland Palace in Miami. It was called the Double Crossing Revue, featuring Little Esther, Redd Lyte, the 4 Blue Notes, Mel Walker, and (extra added) Johnny Otis and his Barrel House Orchestra.

On May 20, both Billboard and Cash Box reviewed Mel's "Dreamin' Blues" and "Helpless". As usual, they were at odds:


Dreamin' Blues (BB; 70): Intense, note-bending effort goes into a word-heavy, involved blues ballad.

Helpless (BB; 74): Material and cluttered backing diminish the effectiveness of this effort too.

Cash Box lumped them into a single review: Vocal work of Mel Walker on this etching is the sort that adds to music ops [juke box owners] take by leaps and bounds. Top bit ["Dreamin' Blues"] is just what the title indicates, a spot of dreamy blues, with Mel piping pretty all the way. The flip stays in the same moderate tempo, and is another top-notch side. Both ends rate a spot in ops' machines.


In May, Savoy placed an ad for "Cupid's Boogie", "Mistrustin' Blues", "Cry Baby" and "Dreamin' Blues". At the top was a large photo of Little Esther. "With Mel Walker" is in small type. At least they had a photo of Mel in the section with "Cry Baby" and "Dreamin' Blues". [No, wait, it's actually a picture of Otis' sax player, Lorenzo Holden. Mel really isn't getting much respect.]


"Cupid's Boogie" (misspelled "Cupid Boogie") got Cash Box's Award O' The Week on June 3, 1950.


There's no stopping this gal! Following on the heels of her sock success via "Mistrustin' Blues" and "Double Crossing Blues," chirp Little Esther comes up with a big one in this excellent rendition of "Cupid Boogie" and "Just Can't Get Free." The gal's great set of tonsils pitch the flavor of this pair in top notch manner from start to finish. Top deck is the one they'll go wild about. Mellow tempo of the Johnny Otis ork coupled with Little Esther's superb vocal job will surely catch on in a big way.

The gal really sells a song, and that's what music ops and fans alike are buying today. Tune rolls in moderate tempo with a winning set of lyrics to match the excellence of the vocal performance. On the other end with "Just Can't Get Free," Little Esther once again comes up with a potential winner in a melancholy bit of blues patter. Vocal addition of Mel Walker on the side brightens the wax all the more. The biscuit is a cinch to score - ops should grab it.


The reviewer seems to be confused about which side Mel Walker is on. Don't they even listen to these things? His name is even on the label (in much tinier print than hers, of course).

Actually, the other voices behind Little Esther on "Just Can't Get Free" (also recorded on May 3 in Baltimore) belonged to a local group called the Metronomes, whose name was changed on the label to the Belltones. They contained Larry Harrison and John "Gregory" Carroll, both of whom would go on to form the 4 Buddies. Gregory Carroll told me that the Metronomes also backed up Mel Walker that day. The only known Mel Walker master from that session is "My Heart Tells Me," but there's no group on that one. However, a lot of master numbers in that series are unaccounted for, and the Metronomes may have been on one or more. Since the masters no longer seem to exist, we'll probably never know.


On June 16, 1950, the Otis aggregation was at the CIO Hall in Cleveland; the next night, it was the Sunset Terrace Ballroom in Indianapolis. The first paragraph of the June 17 Indianapolis Recorder is interesting:


Little Esther, the Double Crossin' sensation will bring her super-duper Blues revue to the Sunset Terrace Ballroom Saturday nite, June 17. Little Esther, 14-year-old child prodigy, born in California under destitute circumstances, has now been acclaimed America's record making sweetheart. Being a child, she has a special permit from the state of California to make this tour. She travels in her own bus and her teachers hold classes in many subjects of primary education daily as she travels from city to city. It so happened that she graduated from many of these courses just this past June 9 and commencement exercises were held on the highway.


Why do I find this interesting? For several reasons. First, it's now her revue, not Johnny Otis'. She was actually born in Texas, but I suppose that press agents have to simplify things in order to exaggerate what's left. Was she raised "under destitute circumstances"? I don't know; this is the only time that was ever mentioned. We now know that California had strict child labor laws too. The article went on to name the others on the show as Redd Lyte, the 4 Blue Notes, the Robbins [sic], Mel Walker, and Johnny Otis and his Barrel House orchestra (although the Robins certainly weren't there). Finally, keep in mind: the word "acclaimed" in press agent statements has no meaning whatever.

They held another Savoy session on June 20, 1950, this time in Chicago. Mel recorded: "Deceivin' Blues" (with Little Esther), "Lonely Blues", and "Strange Woman".


Johnny, Mel, Esther, and Redd made the cover of Cash Box on July 1, 1950. However, the three songs named ("Double Crossing Blues", "Mistrustin' Blues", and "Cupid's Boogie") were credited only to Esther.

They were back at Indianapolis' Sunset Terrace Ballroom on July 2. The large write-up in the July 1 Indianapolis Recorder was, other than the date, word-for-word the same as the one they'd printed on June 17.


In all the trade paper ads from this period, the large type is reserved for Little Esther (occasionally Johnny Otis); Mel gets tiny type.


August 1950 saw the release of "Deceivin' Blues", backed with Esther's "Lost Dream Blues". That same month, Regent issued Mel's "Strange Woman", coupled with "Lonely Blues".


On August 4, they played the Lyric Theater in Lexington, Kentucky.

Another session, this time in New York City. On August 12, 1950, Mel recorded "Sunset To Dawn" and three duets with Little Esther: "Wedding Boogie", "Far Away Blues (Xmas Blues)", and "Love Will Break Your Heart".


On August 26, 1950 "Deceivin' Blues" got Cash Box's Award O' The Week. On the down side, the write-up didn't even mention Mel. It was also reviewed in the September 9, 1950 Billboard, receiving an 84. They said: "Esther gets an assist from throaty Mel Walker in another topnotch slow blues. Structure of this one has a neat little twist which should snag fast attention." It did; it was another smash, climbing to #4 on the R&B charts.

Both Billboard and Cash Box reviewed Mel's "Strange Woman" and "Lonely Blues" on September 2, 1950:


Strange Woman (BB; 66): Fair-to-middling blues job here. Walker has a smooth, funky-throated way, while combo lays down a walking figure in back. Material is nothing to write home about.

Lonely Blues (BB; 76): Slower, moodier blues, plus better lyric, makes a stronger entry. Walker's projection and vocal definition are much better. Ork lays down a fine bottom.

Cash Box: Here's a pair that should take off and fly. Vocal flavor of Mel Walker on this duo is top notch material for the juke box trade. Mel's vocal work on both ends is the sort that makes for added plays anytime. Both ends whirl in moderate tempo and make for wonderful listening pleasure. Disk is a must in your machine.


"Lonely Blues" was #6 in Houston for a single week. A Savoy ad for the record has it as an Otis release, with Mel's name in tiny letters. (The ad did the same with Redd Lyte's "Good Time Blues".)


On September 7 they were all at the Apollo Theater again. Then, on September 14, 1950, it was Roseland in Taunton, Massachusetts.

But they were back in New York on September 19, 1950 to hold yet another Savoy session. At it, Mel recorded "I Dream" with Little Esther and "Rockin' Blues" on his own.


In October, Savoy issued "Wedding Boogie" and "Far Away Blues (Xmas Blues)". Both have Little Esther and Mel Walker, with the addition of Otis' trumpeter, Lee Graves, as the preacher on "Wedding Boogie". I get the feeling that "Far Away Blues (Xmas Blues)" was a label misprint, since Savoy ads called it "Faraway Xmas Blues".

They were reviewed in the October 28, 1950 Billboard:


Wedding Boogie (85): This is a production piece with many amusing moments and featuring Little Esther, Mel Walker and Lee Graves as well as Otis. Potentially a big one.

Far Away Blues (83): The sizzling hot Little Esther and Mel Walker team a Christmas blues which figures to be a coin grabber.


This was a two-sided hit. Both "Wedding Boogie" and "Far Away Blues" made it to the R&B charts, each peaking at #6.


In November, "Rockin' Blues", coupled with "My Heart Tells Me" were released on both Savoy and Regent. Strangely not reviewed, "Rockin' Blues" was another hit, rising to "#2. Actually, it was such a big hit that one of the ads had Mel's name in type as large as Johnny's.


December's Savoy entry was Mel and Esther's "Love Will Break Your Heart", backed with Esther's "I Don't Care".


The Double Crossing Blues Revue made it to the Tucson Sports Center on December 9, 1950. They were the end-of-year holiday show at the Lincoln Theater in Los Angeles, with DJ Hunter Hancock as the MC.

They had another Savoy session on January 5, 1951 in Los Angeles. It was a big one for Mel; he recorded seven songs: "It Can Never Happen Again", "Gee Baby", "Fools Gold", "Feel Like Crying Again", "Heartache Here I Come", "Turn The Lights Down Low", and "Hold Me Close" (with the Barreleers, whoever they might have been).

Cash Box reviewed "Love Will Break Your Heart" on January 6:


Little Esther teams up with Mel Walker on the upper deck to sing a very slow ballad making it sound real blue. Johnny Otis and his orchestra provide the musical setting.... Ops certainly will want to get this disk.


The January 6, Jackson [Mississippi] Advocate listed some of the band's impending itinerary:


The unit is currently enjoying a well-earned vacation (Jan. 1-12); on January 13, Little Esther, backed by the Johnny Otis ork, Mel Walker and Redd Lyte, open at El Paso, Texas. Play dates follow in Pueblo and Denver, Colorado; Oklahoma City, Okla., Wichita, Kans.; Kansas City, Kansas; and Knoxville, Tennessee. Critics and the theatre-going and music loving folk have hailed this unique group as tops in their field." [Remember that when a press agent says an act is being "hailed" by unnamed critics, it has no meaning whatever.]


One reason they were on "vacation" was to go back to Los Angeles to do some more recording. They had recorded on January 5 (above) and now, on January 10, 1951, Mel recorded "New Love" and "Just Another Flame".

On January 13, Billboard reviewed "Love Will Break Your Heart", giving it a 79: "Formula blues in the 'I Almost Lost My Mind' pattern doesn't stack up too strongly save for the presence of the strong Esther-Walker-Otis combine."


Also on January 13, as promised, the Johnny Otis troupe appeared at the Coliseum in El Paso, Texas. On the 20th, they were at the Kaliko Kat in Wichita, Kansas.


Sometime in January, Savoy issued Mel's "Gee Baby", with Johnny Otis' "Mambo Boogie" on the flip.


Billboard printed its fifth annual Recapitulation Of Top Tunes, Records And Artists in its January 13, 1951 issue. The Top Rhythm & Blues Artists category saw Johnny Otis, Mel Walker, and Little Esther holding down the top three positions in the Retail Sales category. In Juke Box Plays, Johnny and Mel were numbers 1 and 2, with Esther at number 4.

Then, they were all off to the Sunset Terrace Ballroom in Indianapolis, playing there on January 28. The January 27 Indianapolis Recorder had this to say: "The I.B.O.M. will present a 4-star attraction at the Sunset Terrace Sunday nite, January 28.... Mel Walker has been acclaimed "Mr. Blues Himself" by at least a half dozen music mags and a score of columnists from coast to coast." Once again, the vague use of "acclaimed" makes it another word that has no meaning at all in press agent blurbs. [Note that on January 27, the day before that concert, Little Esther, who'd switched over to Federal Records, had recorded "The Deacon Moves In" and "Heart To Heart" with the Dominoes.]


After that, they traveled south, to appear at the Manhattan Casino, in St. Petersburg, Florida on February 9. On February 18, the band played Bill Rivers' Rockland Palace in Miami.

On February 10, 1951, Cash Box reviewed "Gee Baby", saying "The top deck is a slow one with Mel Walker in a smooth cooing vocal." It would go on to reach #2 on the national charts.

The February 24, 1951 Billboard had this cryptic, never-explained sentence: "Johnny Otis with Mel Walker delayed in New York and won't get here [Los Angeles] until summer."


In March, Regent issued "I Dream", another duet with Little Esther. The flip was Otis' "Hangover Blues".

On March 19, 1951, they held a session in New York, at which Mel recorded "Help Me Blues" and "Hand Me Down Blues" (which was also known as "Walk My Blues Away" and "Walkin' Shoe Blues"). On March 21, he waxed three more tunes: "Because I Love My Baby So", "Where's My Baby", and "Three Magic Words".


These were recorded in New York because the week of March 23 found them all returning to the Apollo Theater, where Little Esther was touted as "America's Greatest Child Star".



"I Dream" was reviewed in the March 31 Cash Box, which said: "A terrifically unusual sounding disk is dished out here by Johnny Otis with Little Esther and Mel Walker going to town on the vocals. This ballad has a tremendous amount of appeal and could easily reach the heights that Little Esther's former disks have gone to." Billboard reviewed it on April 28, giving it an 83: "Thrush and warbler have an unusual, arresting side here, a blues duet with an odd recurring break pinning down listener attention." (In spite of the good reviews, it's one Little Esther/Mel Walker song that I don't like at all.)

And then, a Bad Thing Masquerading As A Good Thing. The March 31, 1951 Cash Box had a blurb titled "Savoy Gives Walker Long Term Deal":


Herman Lubinsky, president of Savoy Records, this week announced that his firm has resigned Mel Walker to a long term contract. Walker has been one of Savoy's brightest stars and his current waxing of "Rockin' Blues" is hitting the top of the lists all over the country.


It's interesting that the blurb used "resigned" instead of "re-signed". "Resigned" is defined as "having accepted something unpleasant that one cannot do anything about". We'll see why soon enough. It also means to leave a job. That'll come into it too.


They started a week at the Howard Theater in Washington, DC on April 27. While there, they received trophies from Billboard to commemorate making money for juke box owners (see the next paragraph). An on-stage photo showed Federal's Ralph Bass, Mel Walker, Johnny Otis, and Little Esther.

On May 28, they were in Dayton, Ohio at the CIO hall. The Dayton Daily News of May 27 said that "The group recently received the Billboard cash box award for making the most money for jukebox operators. By winning the prize, the group now ranks with the nation's top entertainers. Open to the public, the Four Blue Notes will play the music for the dance." (You notice that they didn't get an award for making good music, but for making music that made big bucks for others.) While I'm sure Otis made out well, I have to wonder how much of all that money ever filtered down to Mel, or Esther, or Redd.


A couple of nights later, on May 30, the Otis crew was back at the Sunset Terrace Ballroom in Indianapolis. June 2 found them at the Pla-Mor in Cleveland.


Savoy released "New Love" in June 1951. Its flip was Johnny Otis' "All Nite Long".

A strange blurb appeared in the July 14, 1951 Gulf Informer (Mobile, Alabama): "Tops for one-nighter contracts was the one signed by Johnny Otis (Little Esther, Mel Walker, and Redd Lyte) musical aggregation - 600 berries, guaranteed per night - right through until September." Notice that it didn't say with whom they signed the contract or where they were going to get $600 per night!


Back to the Municipal Auditorium in Atlanta on September 3. On the 18th, it was the Payne Avenue Center in Knoxville, Tennessee. October 12 found the band at the Paradise Theater in Detroit. It had recently re-opened from its summer closing (presumably due to lack of air conditioning). On October 19, it was the Big Fall Dance Festival at the Public Auditorium in Cleveland. Of course, the public relations flacks were out with their drivel. The October 20 Cleveland Call And Post talked about the dance. (Note that many papers like this were published on Friday with a Saturday date. That's why, although you'd think the dance had already happened, it was still in the future. The New York Age and the Pittsburgh Courier did the same.) They said, in part:


An unusual crowd of music and dance lovers will flock downtown Friday evening, October 19, when Johnny Otis and his all-star package of entertainment, featuring Mel Walker and Little Esther plays for a big Fall Dance from 9:00 p.m. to 1:00 a.m.

This is the consensus of opinion since Little Esther has always been a great drawing card because of her many sensational recordings, to say noting of the power of the Mighty Mel Walker, a radio, television and movie star known from coast to coast. [Italics mine.]


Also in October, Savoy released "Sunset To Dawn", backed with "Feel Like Cryin' Again". They were reviewed in both Billboard and Cash Box on November 3:


Sunset To Dawn (BB; 77): Walker belts a slow, after-hours blues with feeling, with vibes and guitar featured in the tight-playing combo.

Feel Like Cryin' Again (BB; 80): Riff-rocker with a provocative melody pattern and series of breaks moves hard and fast under Walker's chanting and the combo's sock playing.

Sunset To Dawn (CB; no rating): An appealing blues item is sent on its way through the combined efforts of Mel Walker, handling vocal, and Johnny Otis and his crew, who supply the musical setting.

Feel Like Cryin' Again (CB; no rating): Again on the second end the boys collaborate in bring home a grand jump tune. Ops have strong numbers on either lid.


"Sunset To Dawn" was another chart hit, reaching #10 nationally.


Remember that Little Esther had switched over to Federal. Surreptitiously backed up by the Otis orchestra and with Mel Walker (both still under contract to Savoy), they all recorded "Ring-A-Ding-Doo" and "The Crying Blues" on November 8, 1951. While "Ring-A-Ding-Doo" is a true duet, "The Crying Blues" is a Little Esther solo with Mel contributing some crying sounds and a single line at the end: "I won't cry anymore now baby".


A few days later, on November 11, they appeared at the Madison Ballroom in Detroit. The week of November 22 found them at the Earle Theater (Philadelphia) for a week. The extra added attraction was the Will Maston Trio, with Sammy Davis, Jr.

Back again to the Sunset Terrace Ballroom in Indianapolis on November 30, 1951. They were called "the greatest attraction on the road today". And, just so you won't stint on buying tickets, the blurb in the November 24 Indianapolis Recorder assured us that "This great entertainment package is being brought to Naptown at a tremendous expense to the Sunset management, in keeping with their policy of presenting nothing but the best in the amusement field."


Federal released "Ring-A-Ding-Doo", backed with "The Crying Blues" in December. Cleverly concealing the identities of the players from Savoy, "Ring-A-Ding-Doo" was credited to "LITTLE ESTHER and MEL, With the J. and O. Orchestra". The flip is identical except for the omission of "MEL".

On December 22, 1951, Cash Box reviewed "The Crying Blues" and "Ring-A-Ding-Doo": "The upper level ["The Crying Blues"] is a potent tune that gets a dynamic interpretation from Little Esther and Mel. This number is done heartully [sic] by Esther to the wailing backing offered by Mel. The bottom dish is a jump tune that the same artists carry through with a fine beat. The top half is loaded and ops oughat [sic] get with it now." Although Mel Walker isn't named on the label of "The Crying Blues", that's him pretending to cry. (Either the reviewer just made a guess that it was Walker on that side or the literature sent to Cash Box with the review copy named him.) On February 23, "Ring-A-Ding-Doo" entered the national R&B charts, but it was only there for two weeks, rising to #8.


1952 started out with the Otis band at the Club Alabam on Central Avenue in Los Angeles. On March 16, they ("the Little Esther blues company") were at the Paradise Amusement Hall in Nashville. The following week (March 24), they played an NAACP charity ball at the Wilkie House in Des Moines, Iowa. From there, the Barrel House Revue Of '52 traveled to Wichita, to appear at the Rose Room. Then it was Atlanta and the Auditorium on March 31.

Probably in April 1952, Mel Walker declared bankruptcy, which was discharged on May 29. (That means he was no longer legally required to pay certain kinds of debts.) You'll see why this Matters A Lot in a bit.


The "Barrel House Band" was at Greenville, South Carolina's Textile Hall on April 14. This was followed by Footguard Hall in Hartford, Connecticut on April 17. Mel was called "Harlem's New Singing Star" in the ad. The next night, they were at Roseland in Taunton, Massachusetts.


It was back to the Apollo Theater the week of April 25, 1952. Also on the bill was Willie Mae "Big Mama" Thornton, who'd soon join the Otis troupe. She was still nearly a year away from having a monster hit with "Hound Dog".

Apollo Theater owner Frank Schiffman kept file cards telling what he thought of his acts (usually that they were overpaid). He had one for Mel in this engagement and said: "With Johnny Otis Unit. A nice boy, only good enough, however, for one number by himself. Helpful in duets with Little Esther." Strangely, there were no cards for either Otis or Esther. You can see some of those cards here.


Then it was off to Johnson City, Tennessee to appear at the Big Burley Warehouse on May 9. By the time they returned to Indianapolis' Sunset Terrace Ballroom on May 25-26, 1952, Willie Mae Thornton (sometimes misspelled "Willa") was a part of the troupe.


In June 1952, Savoy issued Mel's "Help Me Blues", backed with "Heartache Here I Come". Cash Box reviewed them on June 7:


Help Me Blues (B): Mel Walker handles a slow piece with sad lyrics in easy fashion. Walker's stylized chanting of the light bounce makes this a strong end.

Heartache Here I Come (B+): The singer sells a slow ballad with feeling and comes up with a side that could make plenty of noise. Here's one that should be placed in the jukes.


Never national hits, "Help Me Blues" was #8 in both Dallas and San Francisco; "Heartache Here I Come" was #10 in Los Angeles.

On June 11, 1952, Mel signed a contract to record for Mercury Records. On his first session, backed by the Johnny Otis Orchestra, Mel recorded six tunes: "Call Operator 210" (a cover of the song done by his old school chum, Floyd Dixon), "Baby Baby Blues", "Gypsy Blues", "Sugar Sugar", "The Last Mile", and "The Candle's Burnin' Low".

A June Savoy ad for "Help Me Blues" also touted "Easy, Easy Baby" and "I'm Yours". Since there was no name associated with them, you'd think they were also by Mel Walker. However, both were by Varetta Dillard.

Now the trouble starts. The June 21, 1952 Cash Box had an innocent blurb that was titled "Mercury Signs Freddie Mitchell and Mel Walker":


Mercury Records this week announced that it had signed Mel Walker and Freddie Mitchell to its Rhythm and Blues Roster.

Walker, who has toured the country as part of the Johnny Otis-Little Esther package, has had some major hits on the Savoy label.


On the same date, Billboard reported:


Mercury Records' r&b head, Bobby Shad, has pacted singer Mel Walker and the Freddie Mitchell ork to cut sides for the label. Walker has recorded for Savoy Records previously and the Mitchell ork has cut for Derby.


In early July, Mercury issued "Call Operator 210", coupled with "Baby Baby Blues". This bit of nonsense appeared in the July 19, 1952 Cash Box:


H. C. Townsley, Dallas, Texas Mercury distributor, hit upon a terrific promotional stunt. He sent postal cards to all retail stores and juke box operators in his area telling them to call operator 210. Returns were sensational as call after call came through to operator 210. Through arrangements with the local telephone office, all such calls were put through to Townsley, who then proceeded to sell the caller on the Johnny Otis-Mel Walker recording of "Call Operator 210". The gimmick was so successful that Mercury picked it up and extended it to Georgia and other territories.


On July 4, the Otis Barrel House Revue was at the Richmond Auditorium (which, I'm guessing, is the one in Richmond, California, north of San Francisco). Starting on July 10, they appeared at the Club Delisa in Portland, Oregon. (No, I never knew there was one there either.) After Portland, they were supposed to go to Washington State, to appear in Seattle and Tacoma. However, there are no ads for them in Washington, and they were at Memorial Auditorium in Sacramento on July 18.


The July 12, 1952 Cash Box gave "Call Operator 210" its Award O' The Week. The song reached #4 nationally, as did Floyd Dixon's original version. The flip, "Baby Baby Blues" was #4 in San Francisco. Mercury ads credited it to Johnny Otis, with Mel's name (as usual) in smaller print.

On July 26, they were at the Shrine Auditorium in Los Angeles as a last-minute addition to Gene Norman's third annual Blues Jubilee. Fame being what it is, Esther was referred to as "Little Lester". Others on the bill were T-Bone Walker, Jimmy Witherspoon, Helen Humes, Al Hibbler, Big Jay McNeely, and Peppermint Harris.


In August, Mercury released "Gypsy Blues", coupled with "The Candle's Burnin' Low". At the time, the Otis crew was at Los Angeles' Club Alabam. Also being mentioned now were trombonist George Washington, pianist Devonia "Lady Dee" Williams, and saxophonist Von Streeter (or "John Streether" according to one blurb).

Not sure when it took place, but another 1952 Mercury session produced "Brown Skin Butterball" (a ballad!), "The Game Is Over", and "The Love Bug Boogie" (a duet with the mysterious Ada Wilson, a vocalist with Otis for a very short while),.

I warned you before that there'd be Trouble. The October 4, 1952 Billboard had an article titled "Savoy Sues Mercury For 100G Over Walker":


NEW YORK, Sept 27 - Savoy Records filed suit in U. S. District Court at Newark, N.J. yesterday against Mercury Records, charging that the latter knowingly cut sides with an artist under exclusive contract to the r&b label. In its complaint, Savoy asks compensatory and punitive damages totaling $100,000.

Artist involved in the hassle is Mel Walker, signed to a two-year pact by Savoy on March 23, 1951. The company charges that it informed Mercury in August that Walker was on its exclusive roster, but Mercury continued disking activities with the chanter. Savoy asked the court for an order enjoining Mercury from further exploitation of the Walker etchings, in addition to damages. Walker is a co-defendant in the action.

Altho Mercury had not yet received a copy of the complaint yesterday, an exec indicated the line that may be argued by the defense. The spokesman said the diskery signed Walker only after the chanter had been discharged from bankruptcy proceedings. This, in effect, voided any contracts entered into by Walker prior to his bankruptcy, it is claimed.


There'll be more.

Cash Box reviewed "The Candle's Burnin' Low" and "Gypsy Blues" on October 18, 1952, although they were only listed under Otis' name:


Gypsy Blues (B): Johnny Otis and his Orchestra do a solid job of instrumentation as they deliver the slow blues softly. The group sets up singer Mel Walker in a manner befitting his excellent vocal.

The Candle's Burnin' Low (B+): The Otis group and singer Walker collaborate on another slow blues item with top-flight results. This lid looks like it could happen.


Never a national hit, "The Candle's Burnin' Low" was big in Dallas (#6), San Francisco (#2), and Fort Worth (#3).


The Barrel House Revue appeared at the Municipal Auditorium in Kansas City on October 19. The ad places Willie Mae Thornton's photo before Little Esther's. [It's probable that Esther left Otis some two months later because Willie Mae was getting more raves than she.] The Revue was back at the Sunset Terrace Ballroom (Indianapolis) on November 2, 1952. The ad still referenced Mel, Redd, and the 4 Blue Notes.

On December 1, the Johnny Otis band, with "Little Lester" opened at Club Windsor, in Fort Lauderdale.


In spite of any legalities, Mercury released "Brown Skin Butterball", and his duet with Ada Wilson, "The Love Bug Boogie", in December 1952 (presumably before the events in the next couple of paragraphs).

Did someone mention legalities? The January 3, 1953 Cash Box had a small article titled "Mercury Enjoined From Issuing Mel Walker Disks":


NEW YORK - Mercury Records was this week enjoined from putting out, recording or selling disks made by Mel Walker according to a ruling issued by Judge Modarelli of U. S. Federal Court in New Jersey.

Walker had recently declared bankruptcy and claimed that therefore his contract with Savoy Records was no longer valid. He then signed with Mercury. The court, by this new ruling, now upholds his Savoy contract which has three more years to go. [Funny, the original claim said that it was a two-year contract signed on March 23, 1951, meaning that it was almost up. However, Lubinsky didn't like to let go of an artist.]

Herman Lubinsky, president of Savoy, said that another suit is now pending for an accounting and damages.


The January 3 Billboard added some details:


NEWARK, N. J., Dec. 27 - An artist may not use the bankruptcy laws as a device to avoid contractual obligations, it was decided recently in Federal District Court here where Judge E. Modarelli granted to Savoy Records a preliminary injunction enjoining Mercury Records from manufacturing, producing or selling disks cut by Mel Walker, rhythm and blues artist.

Walker, whose real name is Melvin Lightsey [sic], had filed a petition of bankruptcy, which was granted. The issue at law was whether this bankruptcy dissolved Walker's obligations to Herman Lubinsky's Savoy Record diskery, which held Walker under contract. Walker felt it did, for he went to Mercury under a new contract and cut disks for that company.

The court, in its decision, stated, "It can reasonably be inferred that the petition in bankruptcy was filed for the sole purpose of evading Lightsey's (Walker's) obligations under his contract with plaintiff Savoy. . . . Such a purpose violates the spirit and purpose of the Bankruptcy Act." [It turned out that the only debt listed in Mel's petition for bankruptcy was his Savoy contract.]

Judge Modarelli's decision continued: "If this court were to allow the defendant to profit from the use of the bankruptcy process as a device to escape just obligations freely contracted for, it would be placing its stamp of approval thereon and encouraging dissatisfied obligators to give study to that device as a novel means for shedding contractual obligations. This court cannot countenance such a practice."

The court, stating that this case was not the ordinary breach of contract case, pointed out that irreparable damage might be done by a denial of the injunction.

Lubinsky, Savoy chief, said that Walker's contract with the diskery has three years to run and he would expect Walker to fulfill the contract.


Part of the judge's opinion read "Was Lightsey [sic] an honest and unfortunate debtor? What business misfortunes dogged his steps? What oppressive indebtedness rested upon his shoulders by virtue of his contract with plaintiff? The court feels that these questions must be answered in the negative." In other words, the bankruptcy was entered into for the sole purpose of repudiating his Savoy contract. [Yes, I plowed through the judge's entire December 19, 1952 decision. Gotta be thorough about these things.]

Strangely (and I'll deny ever saying this), I actually feel sorry for Herman Lubinsky in this case. While I'm sure he always saw to it that Mel got no royalties, a contract is a contract and Mel was unscrupulously trying to get out of his. Of course, since Mercury continued to record, release, and distribute Mel Walker songs, they must have reached some sort of settlement with Savoy. But that's not news and was never reported in the trades.

Mel's troubles weren't over. The January 9, 1953 Baltimore Evening Sun reported on some drug arrests in that city. The relevant paragraph was:


A two-year House Of Correction sentence for Melvin Lightsey [sic] of Los Angeles, Cal., also was imposed on a narcotics charge. A sentence of at least two years for treatment was regarded necessary, the judge said.


I have no idea when the drug bust took place. I can't find Otis appearing in Baltimore at any time in mid- to late 1952. Another problem: how could Mel be sentenced to two years in a House Of Correction when he continued to record for Mercury and make appearances?

Cash Box reviewed "Brown Skin Butterball" and "The Love Bug Boogie" on January 10, 1953; both received a "B":


Brown Skin Butterball: A slow blues is softly dished up by the Johnny Otis ork and tenderly vocaled [sic] by singer Mel Walker. A pleasant side and one that should stir up some action.

The Love Bug Boogie: Mel Walker teams up with Ada Wilson on the vocal and the duo belt a quick boogie beat with love lyrics. The Otis ork supply the music in top-flight style.


The January 26 Orlando Sentinel, in talking about the Otis band's appearance at the South Street Casino on January 29, mentioned that Mel Walker would sing some of his hits. But when they played the Manhattan Casino (St. Petersburg) the following night, only Jimmy Witherspoon and Willie Mae Thornton were named as vocalists.

They were back at the Sunset Terrace Ballroom again on June 19, 1953 and Walker's name was once again mentioned. However, this is the last time he was ever mentioned as being part of the Otis orchestra. Starting with a June 26 advertisement, only Marie Adams' name was in ads as the Otis vocalist. By the fall of 1953, Mel would be replaced by Junior Ryder.

Johnny Otis had left Mercury for Peacock in mid 1952, but over the summer of 1953, Mel did some more recording for Mercury under his own name. Session details show that the backing band included Don Johnson, George Washington, Preston Love, Lorenzo Holden, James Von Streeter, Devonia Williams, Pete Lewis, Ben Webster, Curtis Lowe, and Leard Bell, all Otis musicians. The band was under the direction of trombonist Melba Liston.


Around July 1953, Mel Walker recorded "Unlucky Man", "My Baby", "Another Sad Night", and "Feelin' Mighty Lonesome". Around September, he waxed "You Passed By", "I Have Decided", and "I'd Like To Make You Mine". This last song also has Melba Liston, although it's not exactly a duet: all through the song, he sings a line and she throws in two or three words at the end of that line.


In December 1953, Mercury released "My Baby", backed with "Unlucky Man". They were reviewed (both "B") in the January 9, 1954 Cash Box:


My Baby: Mel Walker does an effective vocal job on a middle tempo bouncing blues. Mel romantically sings "she's the cream in his coffee and the salt in his beer." A smooth and appealing wax.

Unlucky Man: Walker moans a slow blues on an emotion packed deck.


Also in December, Mel signed with Universal Attractions and was supposed to be part of a package tour. It doesn't look like he was.

On January 23, 1954, Mel and Floyd Dixon appeared at the Elks Hall in Long Beach, California. On February 21, Mel was part of a "Battle Of Singers" at the Elks Hall, featuring the Flairs, the Lamplighters, and Linda Hayes.


Also in February, Mercury released "Feelin' Mighty Lonesome", coupled with "You Passed By". They were reviewed in the February 27 Billboard and the March 27 Cash Box:


Feelin' Mighty Lonesome (BB; 68): Walker works over a routine blues in his best style for a listenable side.

You Passed By (BB; 68): This is a ballad, but the result is just about the same. [The same as what?]

Feelin' Mighty Lonesome (CB; "B"): Mel Walker sings a middle beat romantic ditty begging his baby to please hurry home as he's lonesome without her. Ok horn ads spice to the deck.

You Passed By (CB; "B"): Walker etches a slow blues ballad with tender love lyrics. Two ok sides.


These are not gushing reviews, nor was there any chart action.


Mercury issued the last Mel Walker record in April 1954: "Another Sad Night", backed with "I'd Like To Make You Mine".

On April 16 (or 18, accounts vary), both Johnny Otis and Mel Walker appeared at the Elks Hall in Long Beach (along with Christine Kittrell). However, even though Mel may have performed with Otis, they were two separate acts; Junior Ryder was Otis' male vocalist at this time (and Marie Adams his female thrush).


The April 24, 1954 Billboard had a chart of the "Best Selling Rhythm & Blues Records - 1949 - 1953". The #5 record for 1950 was "Cupid's Boogie"; the #10 tune was "Mistrustin' Blues". In 1951, it was "Rockin' Blues" at the #10 spot. The oddball one was "Double Crossing Blues" (#2 in 1950): they credited it to Johnny Otis, Little Esther, and Mel Walker.

Billboard reviewed "Another Sad Night" and "I'd Like To Make You Mine" on May 1, 1954. Cash Box reviewed them a week later, on May 8.


Another Sad Night (BB; 71): Mel Walker mourns his lonely state in a good rendition of a routine blues.

I'd Like To Make You Mine (BB; 68): Rhythmic treatment of the ballad is listenable.

Another Sad Night (CB; "C+"): Walker projects on a middle tempo blues smoothly. Side comes out fair.

I'd Like To Make You Mine (CB; "B"): Mel Walker sings a beaty bounce in warm and intimate style. An infectious romantic ditty. Rhythm section lends solid support.


There was never another mention of "Mel Walker".


In December 1954, Savoy re-released "Far Away Blues (Xmas Blues)", this time calling it "My Xmas Blues" and crediting it to "Esther & Mel". The flip was "Love For Christmas", a 1949 recording by Felix Gross.

The May 9, 1957 California Eagle reported the arrest of around 200 Los Angeles drug dealers. The big fish was Amos T. Black who'd been a newspaperman and one-time candidate for Los Angeles City Council. The last name in the "Others Snared" column was "Malvin Lightsy, 28, a TV recording star." I guess it doesn't really matter that they got his name right. There was no follow-up concerning the disposition of the case.

One more newspaper item. This one from the April 30, 1964 California Eagle. The title was "Death In Alley Believed From Narcotics Use":


Melvin Lightsey [sic], 35 was found dead Thursday [April 23] in the alley behind 1202 W. 35th street. His body was found by Cisero Hendley of the W. 35th street address who said Lightsey was lying on his back with his shirt and undershirt pulled up over his face.

His death was attributed to a possible narcotic overdose. Lightsey had a record of 14 narcotic arrests.

Marks on the back indicated the body may have been dragged some distance, police said. Lightsey's mother, Mrs. Lois Louisiana Lightsey Welch, reportedly lives at 1241 E. 73rd street.


Notice that it never equated him with "Mel Walker". The reporter probably didn't even know. There was never any personal information printed about Mel at all. Was he ever married? Did he have any children? My feeling is that the answer to both questions is "no", but I really have no idea.

Remember what I said at the beginning of the article: "His story, however, is an odd one, filled with confusion over who he was, seeming neglect in exposing his fame, and an overarching drug problem." I really like his voice, but after all the research I've done, I can't change a word of that synopsis.



Special thanks to Victor Pearlin, Billy Vera, and Jay Bruder.


REGENT (Savoy subsidiary; all Savoy and Regent have the Johnny Otis Orchestra)
1016 Cry Baby (with the Bluenotes) / [I'm Not Falling In Love With You - Devonia] - 2/50

SAVOY
735 Mistrustin' Blues [MW/LE] / [Misery (LE)] - 3/50

REGENT
1018 Helpless / Dreamin' Blues - 5/50

SAVOY
748 Helpless / Dreamin' Blues - 5/50
750 Cupid's Boogie [MW/LE] / [Just Can't Get Free (LE)] - 5/50
759 Deceivin' Blues [MW/LE] / [Lost Dream Blues (LE)] - 8/50

REGENT
1022 Strange Woman / Lonely Blues - 8/50

SAVOY
764 Wedding Boogie [MW/LE] / Far Away Blues (Xmas Blues) [MW/LE] - 10/50
(Johnny Otis' Congregation with Lee Graves as the preacher)

REGENT
1027 Rockin' Blues / My Heart Tells Me - 11/50

SAVOY
766 Rockin' Blues / My Heart Tells Me - 11/50
775 Love Will Break Your Heart [MW/LE] / [I Don't Care (LE)] - 12/50
777 Gee Baby / [Mambo Boogie (JO)] - 1/51

REGENT
1036 I Dream [MW/LE] / [Hangover Blues (JO)] - 3/51

SAVOY
788 New Love / [All Nite Long (JO)] - 6/51
821 Sunset To Dawn / Feel Like Cryin' Again - 10/51

FEDERAL
12055 Ring-A-Ding-Doo [MW/LE] / The Crying Blues (LE/MW) - 12/51
(Little Esther And Mel with the J. And O. Orchestra)
Mel contributes some crying and a single line to "The Crying Blues"

SAVOY
849 Help Me Blues / Heartache Here I Come - 6/52

UNRELEASED SAVOY
Fool's Gold (January 5, 1951)
It Can Never Happen Again (January 5, 1951)
Turn The Lights Down Low (January 5, 1951)
Hold Me Close - with Barreleers (January 5, 1951)
Just Another Flame (January 10th, 1951)
Because I Love My Baby So (March 21, 1951)
Where's My Baby (March 21, 1951)
Three Magic Words (March 21, 1951)
Hand Me Down Blues (March 21, 1951)

MERCURY (the first three have Johnny Otis Ork.; others have members of that ork., plus others)
8289 Call Operator 210 / Baby Baby Blues - 7/52
8295 Gypsy Blues / The Candle's Burnin' Low - 8/52
70050 Brown Skin Butterball / The Love Bug Boogie (MW/AW) - 12/52
70276 Unlucky Man / My Baby - 12/53
70323 You Passed By / Feelin' Mighty Lonesome - 2/54
70370 Another Sad Night / I'd Like To Make You Mine (MW/ML) - 4/54

UNREL MERCURY
Sugar Sugar
The Last Mile
The Game Is Over
I Have Decided

SAVOY
1146 My Xmas Blues [MW/LE] / [Love For Christmas - Felix Gross] - 12/54
"My Xmas Blues" is the same song as "Far Away Blues". It's credited to "Esther & Mel"


MW/LE = Mel Williams/Little Esther duet
MW/AW = Mel Williams/Ada Wilson duet
MW/ML = Mel Williams/Melba Liston duet
LE = Little Esther solo
JO = Johnny Otis instrumental





Unca Marvy's Home Page
More Articles