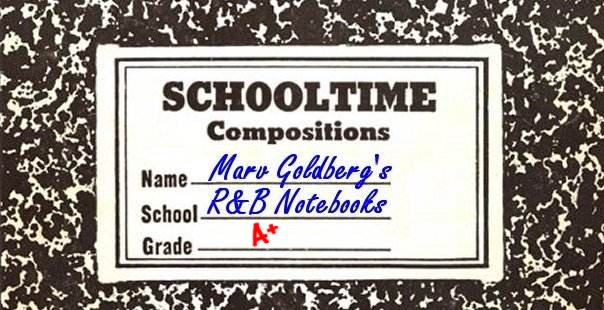 The Flairs

By Marv Goldberg

Based on interviews with Cornell Gunter,
Obie Jessie, Pete Fox, Richard Berry,
Vince Weaver, and Robbie Robinson


© 2004, 2009 by Marv Goldberg
The Flairs were one of the hottest acts in Los Angeles in their heyday and their members were intertwined with several other groups, as well as having solo careers. Actually, there wasn't a single Flairs group, but two of them (three, if you count the "Flares"). This is an attempt to unravel their story.

THE BEGINNINGS - THE DEBONAIRES
The story begins with two other groups: the Flamingos and the Debonairs.

In 1952, Cornelius "Cornell" Gunter sang lead with a group called the Flamingos: Cornell Gunter (first tenor), Gaynel Hodge (first tenor), Joe "Jody" Jefferson (second tenor), Curtis Williams (baritone), and Richard Berry (bass). The Flamingos were a loose organization of singers, and their ranks ebbed and flowed, depending on who was available for rehearsals and shows. In time, Cornell and Richard drifted away, to be replaced by Tony Williams and Herb Reed. Just before the Flamingos were ready to record, Chicago's Flamingos started hitting it big on the Los Angeles charts with "That's My Desire," so another new member, Alex Hodge (Gaynel's brother, who'd replaced Joe Jefferson), redubbed the L.A. group the "Platters."

[Note that Cornelius was known as both "Cornel" and "Cornell" during his career. I don't like to generalize, but it looks like he used "Cornel" in the 50s and "Cornell" in the 60s. Just to keep some consistency, I'll use "Cornell," with some noted exceptions.]

Meanwhile, the Debonairs had formed at Jefferson High The members were: Arthur Lee Maye (tenor), Thomas "Pete" Fox (tenor), Obadiah Jessie (baritone), Joe Winslow (baritone), and A.V. Odom (bass). (There was one talent show they won with Odom leading on the Hollywood 4 Flames' "Young Girl"; that night they beat out Johnny "Guitar" Watson and H.B. Barnum.) After a while, Joe Winslow dropped out and the group continued on as a quartet. Then A.V. Odom left and they got Richard Berry to replace him as bass. However, Arthur Lee Maye was so keen on baseball that he put it ahead of practicing with the group (he would, of course, end up playing for the Milwaukee Braves and singing with the Crowns when he could). Therefore, the Debonairs brought in a first tenor named Beverly Thompson (who attended Fremont High) to replace him. While Obie Jessie once told me that Beverly was added because he was "the guy who had the car," Pete Fox strongly denies this. "We always had access to cars. We got around fine before Beverly joined."

[Something I didn't know until recently: Obie Jessie had a younger brother, DeWayne, who would grow up to play "Otis Day" in the Animal House movie.]

Finally, Richard Berry introduced them to Cornell Gunter, and suggested that he be added to the group as lead tenor. Thus the Debonairs were back to five members again. Since all but Beverly Thompson attended Jefferson High, Cornell gave a phony address so that he could attend Jefferson too, instead of going to Manual Arts.

In December 1952, when the Debonairs decided they were ready to record, they looked up John Dolphin, who owned the Recorded In Hollywood label. His music store (Dolphin's Of Hollywood) was pretty close to Jefferson High, so everyone knew about him. Dolphin recorded the Debonairs doing two original tunes: "I Had A Love" (led by Cornell) and "Tell Me You Love Me" (led by Richard). While the recordings were crude by anyone's standards, Dolphin released them in January 1953, with the Debonairs magically renamed the "Hollywood Bluejays." (Dolphin had recycled this name, having released tunes by a group called the 5 Hollywood Bluejays some months earlier.)

Nothing came of this recording and the guys decided to try their luck elsewhere. Cornell then sat down with a pile of his records and tried to find another local company (Pete remembered Cornell doing this). The one he came up with was Modern Records, home of B.B. King. Cornell made a phone call and set up an audition. (Richard Berry claimed they played hooky from school, driving around in Beverly's car until they spotted a sign for Modern Records. Pete, however, says they wouldn't have done this. Beverly's father kept on top of his son's activities, so Beverly would never have played hooky.)

A real family affair, Modern had lots of subsidiaries (not all of which were in existence at that time). Modern and RPM were run by Saul Bihari, Crown and Kent by Jules Bihari, and Flair by Joe Bihari (a fourth brother, Lester, ran Meteor Records in Memphis). You may recognize a few of the other names at Modern: Jules Taub, Joe Josea, and Sam Ling. These were pen names used by Jules, Joe, and Saul when they decided to give themselves writer credit for other artists' songs.

The Debonairs auditioned and management was impressed. The Biharis took down all their addresses and phone numbers and the guys left, confident that they'd be called when it was time to record. The Biharis, confident that the Debonairs would call them, went ahead and set up a recording session. Ultimately, the day of the session came and the Debonairs didn't show up (not surprising, they didn't know about it). The Biharis had to go to Jefferson and Fremont High Schools to round up five singers who were actually in school instead of in Modern's recording studio. (According to Pete Fox this is a wonderful story that never happened. A session was arranged for a time when school was out for the summer and everyone showed up. Just like it should have been. Period.)

THE FLAIRS
Modern decided that the Debonairs would come under the wing of Joe Bihari (the youngest of the brothers) and be placed on the (mostly Country & Western) Flair label. While the "Debonairs" wasn't a bad name, Bihari suggested that they rename themselves the "Flairs." The group thought it over and quickly realized that if they were named after the label, the Biharis would have a greater stake in pushing their records. Thus the Flairs were born. The blurb at the time said that they were all Juniors at Jefferson High (although Cornell was younger than the rest and Beverly attended Fremont). Pete says he was 17 when they first recorded for Flair and the others were within a year of that, either way.

Few session dates exist for Flair (and master numbers are less than helpful), but by July 1953 the Flairs had done a lot of practicing and Flair had issued their re-recorded version of "I Had A Love" (done in a much more professional style). The flip, featuring Richard Berry, was "She Wants To Rock." DJ Hunter Hancock made the Flairs say, on the air, that when they said "rock" they of course meant "dance."

When "I Had A Love" started to make some noise, John Dolphin (who not only had a record store, but DJs in his front window) pulled out his primitive recording of the tune and started playing it on the air instead of the more polished Flair version. After the Flairs went to him to complain, he was nice enough to play the more polished Flair version.


Presumably Flair paid for the group's first (and probably only) photo session. In it, Obie has a tie with the initial "H" and Beverly has one with a "P." If that isn't bad enough, these ties don't even match those worn by the other guys. No big mystery here, though: the ties were obtained from the photo studio.

On August 15, 1953, the Flairs were part of Gene Norman's "Fourth Annual Rhythm And Blues Jamboree" at L.A.'s Shrine Auditorium. Also on the bill were the phenomenally successful Johnny Ace, Big Mama Thornton, the Robins, Linda Hopkins, the Roy Milton Orchestra with Camille Howard, Helen Humes, Jimmy Witherspoon, Chuck Higgins, Gil Bernal, Maxwell Davis, and Marvin Phillips. The emcee was Dick "Huggy Boy" Hugg. A blurb said that the Flairs were all 16-year-old high school students (at least their names were spelled correctly).

On September 5, "I Had A Love" (which had never been reviewed) was rated a Pick of the Week by the trades. It was reported doing well not only in Los Angeles, but in St. Louis, Cincinnati, Philadelphia, and Chicago. Along the way, Richard Berry had a solo session and, also in September, Flair issued his "I'm Still In Love With You"/"One Little Prayer."

The group's next release, which came out as by the "Hunters" so as not to eat into sales of "I Had A Love," was issued in September 1953. (Company management, not the group, decided what name would appear on the label.) "Rabbit On The Log" was mostly unison singing, with some solo parts by Richard Berry. The flip, "Down At Hayden's," was led by Obie Jessie (with some narration by Pete Fox). It was reviewed on October 10, along with Berdell Forrest's "Be Cool My Heart," Richard Berry's "I'm Still In Love With You," The Love Notes' "Surrender Your Heart," and Roscoe Thorne's "Peddler Of Dreams."

Finally, a known recording date! On October 8, 1953 the Flairs recorded four tracks: "Baby Wants," "You Were Untrue," "This Is The Night For Love," and "Let's Make With Some Love." All featured Richard Berry, with Cornell sharing the lead on "This Is The Night For Love." It would be a while before any of them were released.

November 1953 saw the next Flairs record: "You Should Care For Me" (led by Cornell), backed with their re-recorded "Tell Me You Love Me" (Richard). Both songs had been recorded back in the early summer, at the same session that gave us "I Had A Love." These were reviewed on November 14, along with the Du Droppers' "Don't Pass Me By," the Lamplighters' "Be Bop Wino," and the Dominoes' "Ringing In A Brand New Year."

The next Flairs release (January 1954) only credited "Young Jessie" (the nickname by which Obie Jessie would be known for most of his career): "Lonesome Desert" and "I Smell A Rat" (a cover of the Willie Mae Thornton tune). No group is mentioned on the label, but they're all there. For some reason, the song wasn't reviewed until May 8 (when "I Smell A Rat" was rated "excellent). Other reviews that week went to the Crows' "Baby," Amos Milburn's "Milk And Water," the Blue Dots' "Don't Do That Baby," the 4 Bars' "Grief By Day, Grief By Night," and the Platters' "Roses Of Picardy."

In February, Flair released "Love Me Girl" (led by Richard and Cornell), backed with "Gettin' High" (Richard). The bandleader/guitarist on that session (and several others) was Ike Turner, whom the Biharis had just brought out to the Coast. That same month, Richard (who really loved to sing) was also in a trio that recorded a couple of records for Flair (Arthur Lee Maye, Richard Berry, and Johnny Coleman). The first two sides were credited to the "5" Hearts ("The Fine One"/"Please Please Baby"). The other two sides ("Sweet Thing" and "Rock Bottom"; probably recorded at the same time) would be issued, as by the Rams, in March 1955. On February 21, the Flairs appeared at the Elk's Hall, along with the Lamplighters, Mel Walker, and Linda Hayes.


Richard knew Jennell Brown (aka Jennell Hawkins) from Jefferson High and he invited her to a Flairs session. She ended up joining Richard for a couple of duets (with the Flairs in the background): "This Time It's Real" and "Each Step," which (when they were released in March 1954) were credited to "Ricky & Jennell." It's hard enough to keep these things straight without the Byzantine machinations of Modern Records!

On March 13, the Flairs were part of a Gene Norman show at the Embassy Ballroom. They shared the stage with Earl Bostic, Christine Kittrell, and the Robins. The show then moved on to Bakersfield, Salinas, Ventura, Pasadena, and Oakland. On March 20, "Love Me Girl" was reported a Territorial Tip in Philadelphia. The following week, it was a Tip in St. Louis.

May 1954 saw Richard Berry moonlighting as lead of the Robins. The story goes that he was hanging around the Spark studios when the Robins were recording "Riot In Cell Block #9," and bass lead Bobby Nunn just couldn't seem to get the part right. Richard jumped in and ended up being the featured voice on the side. (Berry himself said that Leiber & Stoller approached him about doing the lead on the song because he could sing with the gritty sound of Willie Mabon.) The Biharis were none too pleased about this extracurricular activity and tried to get even by having Berry record another prison song, "The Big Break" (backed up by Arthur Lee Maye & the Crowns), released in October 1954. (Other songs done at that session were "What You Do To Me," "Please Tell Me," and "Get Out Of The Car."

"Baby Wants" and "You Were Untrue" were issued in May 1954. They were reviewed on May 29, along withJohnny Ace's "Please Forgive Me," the 4 Bells' "Only A Miracle," Junior Denby's "With This Ring," and Louis Jordan's "A Dollar Down."

On June 20, the Flairs were part of the "Tenth Annual Cavalcade Of Jazz" at Wrigly Field along with Louis Jordan,Ruth Brown, Christine Kittrell, the Lamplighters, Perez Prado, and Count Basie.

"This Is The Night For Love" and "Let's Make With Some Love" came out in July. Both sides were ranked "fair" on July 17, along with the Clovers' "Your Cash Ain't Nothin' But Trash," Ruth Brown's "Oh What A Dream," Marvin & Johnny's "Cherry Pie," the Honey Bears' "It's A Miracle," the Ravens' "Love Is No Dream," the 5 C's' "My Heart's Got The Blues," and the Quails' "Somewhere Somebody Cares."

Sometime over the summer of 1954, Beverly Thompson departed (he would occasionally sing with the Turks in the future). His place (on recording sessions only) was eventually taken by first tenor Charles Jackson, but at appearances, the Flairs were now a quartet. In August, the guys appeared at the Riverside Rancho in Hollywood (usually a Country & Western venue) along with Tiny Bradshaw. They could also be seen that month at the Carillo Ballroom in Santa Barbara and the Starlite Theater in Burbank (along with Big Jay McNeely, Richard Lewis, the Robins, and Jimmy Witherspoon). On August 19, Joe Bihari put on a show at L.A.'s Savoy Ballroom. While loads of local talent appeared, the Flairs were conspicuous by their absence.


By this time, Richard Berry was also singing with both Arthur Lee Maye (& the Crowns) (named after the Biharis' Crown label) and the Dreamers (Fanita Bryant, Gloria Jones, Nannette Williams, and Annette Williams), a group of girls from Fremont High to whom he had been introduced by Beverly Thompson. All were altos, except for Fanita, a soprano. This group would one day become the Blossoms.

On September 2, 1954, the Flairs were brought in to back up Oscar McLollie on a Modern session. The songs were: "Take Your Shoes Off Pop", "Love Me Tonight", "Hey Lolly Lolly", "Hot Banana", and Pretty Girl". These were all issued as Oscar McLollie & The Honeyjumpers, but the Flairs remained anonymous. See the discography for release information.

Finally, friction developed because the Flairs decided Richard was spreading himself too thin. Not long after Beverly Thompson left, Richard quit too. (A blurb in the September 11, 1954 issue of Cash Box said that Berry, "formerly of the Flairs," was now with the Dreamers.) His place in the Flairs was taken by bass Randy Jones. Therefore, the Flairs were now Cornell Gunter, Charles Jackson (for recordings only), Pete Fox, Obie Jessie, and Randy Jones. (However, Los Angeles groups had an open door policy: "I Wanna Love" by Arthur Lee May & the Crowns, recorded around October, has Randy Jones doing bass.)

In September 1954, Flair released "Love Me, Love Me, Love Me" (led by Cornell) and "My Heart's Crying For You" (the whole group). This time the artist was listed as the "Chimes." The record was reviewed on September 11, along with the Medallions' "Buick 59," the El Dorados' "Baby I Need You," the Dodgers' "You Make Me Happy," and the Capris' "God Only Knows." Later that month (the 25th), the Flairs appeared on a Gene Norman show at the Shrine Auditorium with Guitar Slim, Muddy Waters, the Robins, the Jewels, Marvin & Johnny, Chuck Higgins, and the Platters. Also in September, Flair issued the first Richard Berry & the Dreamers record: "At Last," backed with "Daddy, Daddy."

October's release was "I'll Never Let You Go," backed with "Hold Me, Thrill Me, Chill Me," both led by Cornell, with some nice bass work by Randy Jones. It was reviewed on October 16, along with Charlie & Ray's "I Love You Madly," the Penguins' "Earth Angel," Richard Berry's "The Big Break," the Jewels' "A Fool In Paradise," Lee Andrews & the Hearts' "The Fairest," the 5 Keys' "Ling, Ting, Tong," the Bees' "Toy Bell," and the Blue Dots' "God Loves You, Child."

On October 29, the Flairs, Shirley Gunter (Cornell's older sister), Roy Milton, Mickey Champion, and the Penguins appeared in Santa Barbara. Then it was on to San Pedro, El Paso (Texas), Tucson (Arizona), Phoenix (Arizona), and Imperial (California).

In November 1954, Modern issued the first record by Arthur Lee Maye & the Crowns (with Richard Berry as baritone). He was now officially recording with two groups: the Crowns and the Dreamers. He'd later form the Pharaohs too. In December, Richard could be heard as "Henry" on Etta James' "The Wallflower" (which morphed into "Dance With Me Henry).

On December 27, the Flairs appeared at the Elk's Hall with B.B. King, the Platters, and Oscar McLollie. February 26, 1955 found them at the Hermosa Beach Biltmore Hotel along with the Platters and Richard Lewis.


Sometime in early 1955, the Flairs backed up a young Etta James on "Don't You Remember" (the same tune as the Aladdins' "Remember"; it had been written by the Aladdins manager and Johnny Otis, who was involved with both acts). The song remained unreleased until a 1961 Crown LP.

Around this time, although the Flairs were falling apart, they hooked up with Buck Ram as their manager.

Possibly the last recordings done by this Flairs group were "She Loves To Dance" and "My Darling, My Sweet," two more tunes led by Cornell and released in March 1955. The record was reviewed on March 26, along with the Rams' "Rock Bottom," the Ravens' "Happy Go Lucky Baby," the Admirals' "Close Your Eyes," and the Barons'"Eternally Yours."

Jean Bennett, who worked for Buck Ram's Personality Productions in many capacities, wrote a series of press releases called The Personality Plugger. This was part of the one dated March 15, 1955:


THE FLAIRS on FLAIR LABEL have the cutest new record called "SHE LOVES TO DANCE" & "MY DARLING, MY SWEET". I think they'll both go. These boys sing - really sing - on tune believe it or not. I know they are good enough to appeal to the pop D.J.'s who like bouncy and bright records - cause they can really put them out. On the one side they sound just a fraction like the HiLo's and I think they are unique. I know the cats will dig these too cause even a kitten like me can. Such English!


After this, Charles Jackson left to join the Chimes (who would soon record "Zindy Lou" for Specialty). Randy Jones departed too, becoming an emergency replacement for Bruce Tate in the Penguins, when they went to New York to do an Alan Freed show.


This left the trio of Cornell Gunter, Pete Fox and Obie Jessie. To get some "fast cash," they recorded a single record as the "Jac-O-Lacs" for Robert Scherman and Irving Shorten's Tampa label. "Cindy-Lou" and "Sha-Ba-Da-Ba-Doo" were released in May 1955. Since there's a bass present, they might have gotten Randy Jones back for a while, but Pete has no memory of this session at all. Actually, while they were accumulating that fast cash, they also backed up the Dooley Sisters on their version of "Shtiggy Boom," released in February, and another tune called "Heart Throb," released in January (as the first Tampa record).

To further complicate matters, Young Jessie's "Mary Lou," released in June 1955, had him backed up by the Jacks/Cadets, not the Flairs. The reason: according to Pete, by the time of "Mary Lou," the Flairs had pretty much ceased to exist. Did Pete leave the group? "I don't think of it as leaving. The group just broke up."


Sometime before the final disintegration, the Flairs had backed up two of Modern's female singers (Dolly Cooper and Cornell's older sister, Shirley Gunter). These were probably the last efforts by Cornell, Pete, and Obie (there doesn't seem to be a bass on any of them). First there was "Ay La Bah" behind Dolly Cooper (they weren't on the flip, "My Man"). Then they accompanied Shirley Gunter on "Ipsy Opsie Ooh" and "How Can I Tell You." Both records were issued in August 1955, when the Flairs did a series of one-nighters with Shirley. (This was presumably Cornell's new Flairs group, see below.)

After this, Obie got serious about his solo career as Young Jessie (and also occasionally recorded, but didn't appear, with the Coasters) and Pete Fox joined the Jacks/Cadets, before becoming a guitarist and guitar teacher (which he still is). (Since the Jacks had been Obie's backup group on "Mary Lou," he'd gotten to know them. Therefore, when Jacks baritone Lloyd McCraw quit the group, Obie recommended Pete Fox for the job.)

THE SECOND FLAIRS/ERMINES
Since the rest of the Flairs were older than Cornell, they'd all graduated from Jefferson. Alone, Cornell switched over to Manual Arts for the fall term. There, he teamed up with his cousin, Kenneth Byley (first tenor), Thomas Miller (baritone), and Felton George Hollis (bass) to form a new Flairs group. According to Cornell, they were heard at a school show by KFWB disk jockey Zeke Manners, who instantly recorded them for his brand new Loma label. If true, this would have had to have happened very quickly. School usually starts in early September, the group has to form, the group has to practice, the group has to get into a talent show at the school (unlikely that a show would be held that early in the term), Manners has to record them, Manners has to set up a new label... (I'm getting tired just writing all this). It's a lot easier to believe that they initially got together over the summer (especially if they were the group on the Shirley Gunter tour mentioned above).

Regardless, "True Love"/"Peek, Peek-A-Boo" were issued in September 1955, but not by the Flairs. There was probably some real or perceived difficulty with using the name of their former recording company, so Manners changed it to "Cornel Gunter & the Ermines." [Note that his name was "Cornel" on all the Ermines releases.] Strangely, none of their Loma releases were sent out for review.

(In October 1955, there was a strange blurb in the trades that said Ram had linked up the "Peppers, formerly the Flairs" with Mercury's Wing subsidiary. Remember the "Peppers" name, however, it'll resurface in a few years.)

The next Ermines record was issued in January 1956: "You Broke My Heart" and "I'm So Used To You Now."


In March 1956, the Ermines/Flairs signed with Buck Ram, manager of the Platters. This had to be due, in part, to Cornell's having made some appearances with the Platters (he was capable of sounding very much like Tony Williams). The first thing Ram did for them was to get them a contract with ABC-Paramount Records, for which they never actually recorded (since the ABC books have a notation that all the masters were purchased). Ram made a deal with ABC to produce some of their R&B sides (the Flairs and the Harris Sisters were mentioned in the blurb). Therefore, these were privately recorded and then sold to ABC. Billy Ward would have a similar type of deal with Liberty the following year.

The first of the ABC records, "In Self Defense" (with a distinct Platters sound), backed with "She Loves To Rock" were released, in April 1956, as by the Flairs. Since Buck Ram had plenty of clout in the business because of the phenomenal success of the Platters, my guess is that he made some sort of a deal with Modern/Flair to allow the guys to use the "Flairs" name again. Also in April, Loma released the Ermines' "Keep Me Alive"/"Muchacha, Muchacha." [Once again, the spelling was "Cornel" on these.]

And then, just like the original Flairs, the Ermines/Flairs were all over the place in a short period of time.

Back at Modern, they backed up Shirley Gunter (also managed by Ram) on "Headin' Home"/"I Want You," released in May 1956. It was reviewed on May 26, along with the Spaniels' "Dear Heart," the Clovers' "Love, Love, Love," the Magnificents' "Up On The Mountain," and the Colts' "Never No More."

On May 8, the Flairs were part of the show put on for the MOA (Music Operators of America) convention, held at the Morrison Hotel in Chicago. Just to show you the clout Buck Ram had, some of the other acts were: Nat "King" Cole, Pat Boone, the Fontane Sisters, Cathy Carr, Red Foley, the Hilltoppers, the Mariners, Betty Madigan, the 4 Lovers, and Andy Williams.

Then it was over to Aladdin, where the Flairs backed Arthur "Fatso" Theus on a remake of Berdell Forrest's "Be Cool My Heart," released in May 1956; the flip was "Rock 'N Roll Drive-In.". (No one I've talked to seems to have known Theus. He was a sax player and did extensive studio work in the 60s and 70s [as Fats Theus], playing the electric sax and flute.) This disc was reviewed on June 9, along with Billy Bland's "Chicken Hop," the 5 Keys' "My Pigeon's Gone," the Hawks' "It's All Over," the Youngsters' "Shattered Dreams," the Cadillacs' "Woe Is Me," the 4 Fellows' "Darling You," the 5 Satins' "In The Still Of The Nite," the Chestnuts' "Love Is True," and the Chorals' "In My Dreams."

On June 1, the Flairs began a week-long stay at New York's Apollo Theater as part of a Hal Jackson show. Other acts on the bill were Shirley Gunter, Screamin' Jay Hawkins, the Cadillacs, the Cookies, and the Jesse Powell Orchestra. Probably few of the Harlem patrons had ever heard of the Flairs, but Buck Ram was good at booking his acts.

Some more masters purchased from Buck Ram were issued by ABC-Paramount in August. This time it was "Aladdin's Lamp" (another Platters sound)/"Steppin' Out." While Cornell did the lead on the top side, "Steppin' Out" was led by bass George Hollis. The record was reviewed in the September 22 issue of the trades, along with Fats Domino's "Blueberry Hill," the Teenagers' "ABC's Of Love," the Clovers' "From The Bottom Of My Heart," Young Jessie's "Hit, Git, And Split," the Vibraharps' "Cosy With Rosy," the Palms' "Darling Patricia," the Jewels' "She's A Flirt," and the Jayhawks' "Love Train."

Also in August, it was reported that Richard Berry had sued Modern Records, claiming he was cheated out of royalties. The final settlement of the suit was for less than $2000.

On August 23, the Flairs were booked into Toronto's Casino Theater for a week, along with Young Jessie, the Platters, Shirley Gunter, Dolly Cooper, the Cues, the Penguins, and Joe Houston, all acts managed by Buck Ram, The show was called "The Happy Beat For Happy Feet."

There were another two back-ups to Shirley Gunter released in September 1956. Once again on Modern, they were "Fortune In Love"/"I Just Got Rid Of A Heartache." They were reviewed on September 22 (as was "Aladdin's Lamp,"mentioned above).

On September 28, the Flairs were part of Irvin Feld's latest Rock 'n' Roll touring show. This one also included the Platters, Bill Haley and the Comets, the Buddy Johnson Orchestra, Ella Johnson, Chuck Berry, Shirley & Lee, Shirley Gunter, and the Clovers.

Finally, in October, Loma issued the last of the Ermines' material: "I'm Sad"/"One Thing For Me."

In early 1957, the Flairs had been appearing in New York when something happened to make Cornell and the others part company (I've never found out what). When they returned to Los Angeles, Vince Weaver (a tenor who had been in the Native Boys) was recruited to replace Cornell, who wasted no time recording as a soloist (for example, "If We Should Meet Again" on Liberty from July 1957).

When the Flairs recorded for manager Buck Ram's new Antler label, it was Vince singing lead on "Swing Pretty Mama" and Kenneth Byley fronting the flip, "I'd Climb The Hills And Mountains." Issued in April 1957, the record was reviewed on May 13, along with the Clovers' "So Young," the Rays' "My Steady Girl," the Sophomores' "If I Should Lose Your Love," Louis Jordan's "Fire," the Spaniels' "Everyone's Laughing," the Love Notes' "United," the Diablos' "Mambo Of Love," and the Ebbtones' "Danny's Blues." Note that the Ebbtones were Danny Kristian, Fred Romain (who'd sung with Vince Weaver in the Native Boys), Kenneth Byley, and George Hollis. (L.A. groups were incredibly interconnected.)

There was only a single record left to the Flairs, a backup to Etta James on Modern's Kent subsidiary. It was issued in July 1958, and it's impossible to tell who the members are (simply because we don't know if it was recorded around then or much earlier). The tunes were "Sunshine Of Love" and "Baby, Baby, Every Night." Vince Weaver doesn't know the songs; he wasn't on them. I also had Obie Jessie listen to them and he said it wasn't his group. This probably points to Cornell's second Flairs group doing the backup.

By early 1958, Cornell had joined the Coasters (just in time for their "Yackety Yak" session). He'd remain with them through mid-1961 (when he'd be replaced by Earl Carroll, of the Cadillacs).

Around the same time, Vince Weaver and Kenneth Byley left the Flairs. They were replaced by Aaron Collins (second tenor) and Willie Davis (first tenor), formerly of the Cadets (who had broken up by this point; Cadets' bass Will "Dub" Jones was another addition to the Coasters). The Flairs were now (in early 1958) Willie Davis, Aaron Collins, Thomas Miller, and George Hollis. They seem to have remained together for no more than a year before Davis and Collins wandered off for a while.

THE FLARES
At this point, Buck Ram reorganized the group and things begin to get amazingly complicated again. To start with, by September 1959, Ram had changed their name to the "Flares." Aside from Thomas Miller and George Hollis, the rest of the personnel were: Robbie Robinson (a second tenor who had replaced Milton Grayson in the Dominoes in the spring of 1958; he's the younger brother of singer Robin Robinson), Eddie King (a background tenor), and Beverly Harris, who Buck Ram hoped would endear them to Platters fans. (Beverly had been a member of the Harris Sisters, who'd recorded "Kissin' Bug" on Capitol in 1955).

When they appeared in nightclubs, they were billed as "Four Flares And The Flame." Since this was the time when Tony Williams had left the Platters and Sonny Turner had just taken over as lead, Buck Ram was probably hedging his bets by having another sophisticated Platters-type group in the wings.

In May 1960, they had a single record for Felsted. "Loving You" (a nice Platters-type ballad written by Ram and led by Robbie) and "Hotcha Cha Cha Brown" (led by Beverly).


This Flares group remained active until the summer of 1960, when Thomas Miller and George Hollis reunited with Aaron Collins and Willie Davis to record as the Cadets for Charlie Tebbetts' Sherwood label in August 1960. I have no idea why they used the name "Bennie Bunn & The Cadets" on "You Must Be An Angel". There was no one in the group by that name, nor was the tune a backup to anyone. Willie Davis sang lead on "You Must Be An Angel" and Aaron Collins fronted the flip, "I'm Looking For A Job." Possibly Miller and Hollis were recording behind Ram's back. [Note that Beverly Harris would sing with Paul Robi's Platters in the 1970s.]

Then, with Randy Jones replacing George Hollis (although Jones was still singing with the Penguins at the time), this Cadets group recorded for the tiny Jan-Lar label (owned by Charlie Tebbetts, Milton Weiss, and Ted Quillan). They did the eerie "Car Crash" (led by Willie), backed with the Aaron Collins-led "Don't." "Car Crash" came out in the fall of 1960, as a kind of take-off on Ray Peterson's "Tell Laura I Love Her." Willie is trying hard to cry at the end of the song, but it sounds suspiciously like he's actually laughing. Actually, Willie told researcher Todd Baptista that he was trying hard to sound like he was crying, but the other guys kept giggling to the point where it was difficult to get a completed master. Fortunately, they never performed the song live (since they probably would never have made it to the end without breaking up).


After this, the Flares were reorganized and now had Aaron Collins, Thomas Miller, George Hollis, and Eddie King. Robbie Robinson had joined Charles Gray's Ink Spots group (he'd been with Gray in 1959 in a group called the Hollywood Highlanders, which also contained Monroe Powell, Cliff Givens, Prentice Moreland, and Beverly Harris). Buck Ram then put Beverly Harris in the Platters for a while, when Zola became ill.

To replace Beverly, the Flares added Betty Collins. (Betty was Aaron's sister and, with another sister, Rose, was a member of the Teen Queens, who were still recording for Buck Ram's Antler label.) It's difficult to figure out if Betty Collins and later femme singer Patience Valentine were ever full-time members. There are photos showing them in the group and photos from the same time period with just guys. If Betty or Patience isn't singing lead, I usually can't determine if there's a girl on the record.


Their next recording was October's "What Do You Want If You Don't Want Love" (led by Aaron), backed with "Jump And Bump," which also went nowhere. The record had a picture sleeve that has some posed photos showing George Hollis, Aaron Collins, Eddie King, and Thomas Miller. Another photo on the sleeve, taken at an appearance, has Betty Collins, but not Miller.


After this, Willie Davis was brought in to replace Eddie King. With the dual lead of Willie Davis and Aaron Collins, the Flares scored big in the Spring of 1961 with "Foot Stomping - Part 1" (Part 2 was an instrumental version of the tune by the Ramrocks [as in "Ram Rocks?"]). While "Foot Stomping" has Willie Davis, Aaron Collins, Thomas Miller, and George Hollis, from here on in, there's no telling who's in the group at any time. If you told me that every song recorded by the group in the 60s had different personnel, you wouldn't get an argument from me! Willie Davis (who never recorded with the Flares again, but would occasionally appear with them) remembered the girl singer in the group at this time (although not on "Foot Stompin'") being Patience Valentine, who seemed to alternate with Betty Collins. As well as being an occasional member of the Flares, Patience had her own solo career recording for Sam Cooke's SAR Records.


The record might have been taking off, but somewhere along the way, Ram had forgotten which group he was managing. There's a Personality Productions ad (Ram's organization) that mentions "Foot Stomping" as being a new release by the "Flairs." So much for paternalism.


"Foot Stomping" was such a big hit that Buck Ram arranged a European tour for the Flares. However, neither Betty Collins, Aaron Collins, Patience Valentine, nor Willie Davis was part of it. The "Foot Stomping Tour" included George Hollis (bass), Thomas Miller (baritone), Kenneth Byley (first tenor), and Vince Weaver (second tenor). To make matters more confusing, the trade paper advertisements for the record used a photo of the original Flares group with Miller, Hollis, Robbie Robinson, Eddie King, and Beverly Harris.

In June 1961, while the Flares were in Europe, there was a record by the Peppers on Ensign (a label owned by Buck Ram and distributed by Mercury): "A Place In My Heart"/"One More Chance." Remember that blurb from 1955 about Buck Ram and the "Peppers, formerly the Flairs"? Well, Ram finally made it come true. Willie Davis (who had made some appearances as "Willie Pepper") is leading both sides and Aaron Collins is also present, but the rest of the group remains unknown or uncertain. Willie thought that the bass was Randy Jones, but Randy didn't remember being on it; although he admitted he could have been. (If so, this would mean that he was taking another break from the Penguins.) There was at least one other member, but he's been long forgotten. One thing for certain is that neither George Hollis nor Thomas Miller was there, since they were both with the Flares in Europe. In other words, this was a group that Willie Davis put together for Buck Ram while the Flares were out of the country. They could be the "Flairs" group that appeared on the Alan Freed show held at the Hollywood Bowl on June 25.

After the Flares returned from Europe, there was more touring (in a station wagon purchased by Buck Ram just for their cross-country jaunt). This group consisted of Thomas Miller, George Hollis, Kenneth Byley, Vince Weaver, and Randy Jones. Betty Collins went along too, since she was promoting a new Teen Queens record (probably "I Hear Violins"). After a couple of months, however, Vince, Kenneth, and Randy were gone and Aaron Collins had returned. The fourth male member along with Aaron Collins, Thomas Miller, and George Hollis was possibly Harold Lewis, but I'm not certain of that.

By the end of 1961, they resumed recording, this time on Buck Ram's own Press label, where they'd have some half-dozen releases, as well as a late 1961 LP. Patience Valentine duets with Aaron Collins on "Make It Be Me," but it's Betty Collins who can be heard doing lead on "Shimmy And Stomp" (an Isley Brothers sound).

As you would guess, the success of "Foot Stomping" led to the Flares recording a slew of dance songs: "Doin' The Hully Gully," "Shimmy And Stomp," "Hand Clappin'," "The Twist," "The Stroll," "Doing The Watusi," "Fish And Twist," "The Pony," "Huckle-Buck," "Sock Hop," and "Shake, Shimmy And Stroll."

An interesting disc from this period is "Rock And Roll Heaven." You'd expect it to be about singers who'd passed on, but instead, it features imitations of Elvis, the Platters, Little Richard, Pearl Bailey (presumably by Betty Collins), and the 4 Preps. The really interesting line is given to "Tony Williams," who says "Oh, no, don't put me with them Platters," a reference to him having left the group the year before.


My guess is that Willie Davis never went back to the Flares when they returned from Europe; by the fall of 1962, he was working in a car wash. That's where he met Bobby Baker, who, along with his partner James Lanier, was an aspiring songwriter. Bobby interested Willie in some of his songs and the three of them decided to record. Calling themselves the "Thor-Ables" (after the space satellite launching rocket), they approached Lloyd McCraw (the original baritone of the Jacks/Cadets), who was setting up the Titanic label. There was a single session, arranged by Maxwell Davis, at which the Thor-Ables recorded four songs. Two of them ("Our Love Song" and "My Reckless Heart") have the trio of Willie Davis (lead tenor), Bobby Baker (second tenor), and James Lanier (baritone). (Note that "My Reckless Heart" was a remake of a song Willie had done with the Rocketeers/Rockets/Planets on McCraw's M.J.C. label in 1958.) On the other two tunes ("Get That Bread" and "Batman And Robin"), the trio is joined by baritone/bass Lloyd McCraw, who was also the group's manager. All four sides were released in late 1962. While James Lanier remembers the songs being pushed for a short while by Rudy Harvey on KGFJ, the Thor-Ables only had a few appearances (including one in Willow Brook, California and some with Big Jay McNeely) and soon broke up.

Another Flares record was released as the "Peppers," on Press, in April 1963. Both "It Wouldn't Be The Same" and "Little Piece Of Paper" were fronted by Aaron.


The final entry in the series came in August 1964, when the Flares backed local singer Cookie Jackson (whose real name was Lorraine Cooke) on "I Didn't Lose A Doggone Thing" and "Write A Song About Me." She had had single releases on Cyclone and Progress, and would go on to have others on Uptown and Okeh.


At that point, the Flairs/Flares/Ermines/Peppers recording career came to an end. It was a good ten-year run, with a lot of nice music along the way. It's unclear exactly how long the Flares continued on; there's an undated photo of the "Hollywood Flares" (still under Buck Ram's direction) that seems to still have George Hollis. It's probably impossible to track the comings and goings of the various members who sang with the group over the years and existing photos have several unidentified singers.


In 1971, Bernard Purdie (formerly of the Avalons) had a group called the "Fabulous Platters." They came to the attention of Buck Ram (as did all groups using the Platters name) and he went to see them. Finding them to be more talented than most of the Platters imitators, he offered to manage them if they'd change their name to the "Buck Ram Flares." After some booking problems, he allowed them to be billed as the quite unwieldy "The Five Platters, Inc. presents the Buck Ram Flares." However, Purdie and the group's booking agent continued to book them as just the "Platters" (playing down any other part of the name). In 1973, they re-named themselves the "New Century Platters." Ram and Personality Productions sued and won. In 1976, the group was legally enjoined from using the name "Platters" in any version. They promptly became "New Century" or "The New Century Band" (cutting the word "Platters" off their publicity photos) and continued to sing mostly Platters songs. The photo of the Buck Ram Flares shows four guys and a gal, along with four white musicians(?). However, no one in that small photo is identifiable. Unfortunately, the lure of making money off the Platters name was too great for Purdie and in 1979 he was fined $3000 for contempt of court for using the name again.


Cornell Gunter, after spending many years with his own Coasters group, was murdered on February 27, 1990, at the age of 51. He was shot to death, in his car in Las Vegas, by a man with whom he was having an argument. Strangely, ten years earlier, Nathaniel "Buster" Wilson, a member of Cornell's Coasters, was also found shot to death (and partially dismembered). Richard Berry, most famous for writing "Louie, Louie" passed away at the age of 61 on January 23 1997. Randy Jones, Charles Jackson, Aaron Collins, and George Hollis have also passed away. Beverly Thompson died on November 15, 2005, Shirley Gunter on December 1, 2015 and Obie "Young" Jessie left us on April 27, 2020.

Thomas "Pete" Fox became a guitarist and, as of 2003, was still teaching guitar in Los Angeles.


Special thanks to Phil Beauchamp and to Ferdie Gonzalez for his discographical help.




FLAIRS (FIRST GROUP)
RECORDED IN HOLLYWOOD (HOLLYWOOD BLUEJAYS)
396 I Had A Love (CG)/Tell Me You Love Me (RB) - 1/53

FLAIR (FLAIRS)
1012 I Had A Love (CG)She Wants To Rock (RB) - 7/53

FLAIR (HUNTERS)
1017 Rabbit On The Log (ALL/RB)/Down At Hayden's (YJ) - 9/53

FLAIR (FLAIRS)
1019 You Should Care For Me (CG)/Tell Me You Love Me (RB) - 11/53

MODERN (YOUNG JESSIE [backed by the Flairs])
921 Lonesome Desert (YJ)/I Smell A Rat (YJ) - 1/54

FLAIR (FLAIRS)
1028 Love Me Girl (RB/CG)/Gettin' High (RB) - 2/54

FLAIR (RICKY [RICHARD BERRY] & JENNELL [HAWKINS] [backed by the Flairs])
1033 This Time It's Real/Each Step - 3/54

FLAIR (FLAIRS)
1041 Baby Wants (RB)/You Were Untrue (RB) - 5/54

FLAIR (FLAIRS)
1044 This Is The Night For Love (CG/RB)/Let's Make With Some Love (RB) - 7/54

MODERN (Oscar McLollie & The Honeyjumpers; Flairs uncredited)
932 Hot Banana / Wiggle Toe (Flairs not on this side; it has band vocals) - 8/54
940 Love Me Tonight / Take Your Shoes Off Pop - 9/54

FLAIR (CHIMES)
1051 Love Me, Love Me, Love Me (CG)/My Heart's Crying For You (ALL) - 9/54

FLAIR (FLAIRS)
1056 I'll Never Let You Go (CG)/Hold Me, Thrill Me, Chill Me (CG) - 10/54

MODERN (Oscar McLollie & The Honeyjumpers; Flairs uncredited)
950 Hey Lolly Lolly / Pretty Girl - 1/55

FLAIR (FLAIRS)
1067 She Loves To Dance (CG)/My Darling, My Sweet (CG) - 3/55

TAMPA (JAC-O-LACS)
100 Heart Throb (backing up the Dooley Sisters)/[Ko Ko Mo - Dooley Sisters] - 1/55
101 Shtiggy Boom (backing up the Dooley Sisters)/[Johnny, My Love - Dooley Sisters] - 2/55
103 Cindy Lou (CG)/Sha-Ba-Da-Ba-Doo (ALL) - 5/55

MODERN (DOLLY COOPER [backed by the Flairs])
965 Ay La Bah (DC)/My Man [no group] - 8/55

FLAIR (SHIRLEY GUNTER & FLAIRS)
1076 Ipsy Opsie Ooh (SG)/How Can I Tell You (SG) - 8/55

CROWN CLP-5356 THE FLAIRS - 63
Tell Me You're Mine (CG) My Heart's Crying For You (ALL)
Hold Me (CG) (Why Do) I Love You (YJ)
You Should Care For Me (CG) Rock Bottom [see Note]
She Wants To Rock (RB) I Want You To Be Mine (RB)
Lonesome Desert (YJ) When I Was Young (CG)

CROWN CLP-5234 THE BEST OF ETTA JAMES - 61
Contains "Do You Remember," backed up by the Flairs, recorded in early 1955 and previously unreleased.

OTHER KNOWN UNRELEASED MODERN/FLAIR SONGS
Real Good Lovin' Man (RB)
Cool, Baby Cool (RB)

NOTES:
"Hold Me" is "Hold Me, Thrill Me, Chill Me"
"When I Was Young" is "I Had A Love"
"Rock Bottom" is by the Rams, not the Flairs (see text)
"Tell Me You're Mine," "(Why Do) I Love You," and "I Want You To Be Mine" were never on singles.



FLAIRS (SECOND GROUP)
LOMA (CORNEL GUNTER & ERMINES)
701 True Love (CG)/Peek, Peek-A-Boo (ALL/CG) - 9/55
703 You Broke My Heart (CG)/I'm So Used To You Now (CG) - 1/56
704 Keep Me Alive (CG)/Muchacha, Muchacha (CG) - 4/56

ABC-PARAMOUNT (CORNEL GUNTER & FLAIRS)
9698 In Self Defense (CG)/She Loves To Rock (CG) - 4/56

MODERN (SHIRLEY GUNTER & FLAIRS)
989 Headin' Home (SG)/I Want You (SG) - 5/56

ALADDIN (FATSO THEUS & FLAIRS)
3324 Be Cool My Heart (FT)/Rock 'N Roll Drive-In (FT) - 5/56

ABC-PARAMOUNT (CORNEL GUNTER & FLAIRS)
9740 Aladdin's Lamp (CG)/Steppin' Out (GH) - 8/56

MODERN (SHIRLEY GUNTER & FLAIRS)
1001 Fortune In Love (SG)/I Just Got Rid Of A Heartache (SG) - 9/56

LOMA (CORNEL GUNTER & ERMINES)
705 I'm Sad (CG)/One Thing For Me (CG) - 10/56

ANTLER (FLAIRS)
4005 I'd Climb The Hills And Mountains (KB)/Swing Pretty Mama (ALL/VW) - 4/57

KENT (ETTA JAMES & FLAIRS)
304 Sunshine Of Love (EJ)/Baby, Baby, Every Night (EJ) - 7/58



FLARES
FELSTED (FLARES)
8604 Loving You (RR)/Hotcha Cha Cha Brown (BH) - 5/60
8607 Jump And Bump/What Do You Want If You Don't Want Love (AC) - 10/60
8624 Foot Stomping - Part 1 (AC & WD)/Foot Stomping - Part 2 - 5/61
(Part 2 is an instrumental by the Ramrocks)

PRESS (FLARES)
PR-73001 Encore Of Foot Stompin' Hits - late 61
Foot Stompin' The Twist
The Stroll Truck And Trailer
Doing The Watusi Huckle-Buck
Fish And Twist Doing The Hully Gully
The Pony Shake, Shimmy And Stroll
Jump And Bump Sock Hop
2800 Rock And Roll Heaven - Part 1 (AC)/Rock And Roll Heaven - Part 2 (AC) - 12/61
2802 Doin' The Hully Gully/Truck And Trailer - 3/62
2803 Make It Be Me (AC/PV)/Mad House (ALL) - 6/62
2807 Do It With Me (AC)/Yon He Go (AC) - 1/63
2808 Shimmy And Stomp (BC)/Hand Clappin' (ALL) - 3/63

PRESS (as PEPPERS)
2809 It Wouldn't Be The Same (AC)/Little Piece Of Paper (AC) - 4/63

PRESS (FLARES)
2810 Do It If You Wanna (AC)/The Monkey Walk (ALL) - 9/63

PRESS (COOKIE JACKSON & FLARES)
2814 I Didn't Lose A Doggone Thing (CJ)/Write A Song About Me (CJ) - 8/64



CADETS
(see text)
SHERWOOD (CADETS)
211 You Must Be An Angel ** (WD)/I'm Looking For A Job (AC) - 8/60
** This side was credited to "Bennie Bunn & Cadets", although there was no one by that name in the group.

JAN-LAR (CADETS)
102 Car Crash (WD)/Don't (AC) 9/60



PEPPERS
(has Willie Davis and Aaron Collins)
ENSIGN
1706 One More Chance (WD)/A Place In My Heart (WD) - 6/61



THOR-ABLES
(has Willie Davis)
TITANIC
1001 Our Love Song (WD)/Get That Bread (ALL) - late 62
1002 My Reckless Heart (WD)/Batman And Robin (ALL) - late 62



LEADS:
AC = Aaron Collins; BC = Betty Collins; BH = Beverly Harris; CG = Cornell Gunter; CJ = Cookie Jackson;
DC = Dolly Cooper; EJ = Etta James; FT = Arthur "Fatso" Theus; GH = George Hollis; KB = Kenneth Byley;
PV = Patience Valentine; RB = Richard Berry; RR = Robbie Robinson; SG = Shirley Gunter;
VW = Vince Weaver; WD = Willie Davis; YJ = Obie "Young" Jessie;




Unca Marvy's Home Page
More Articles