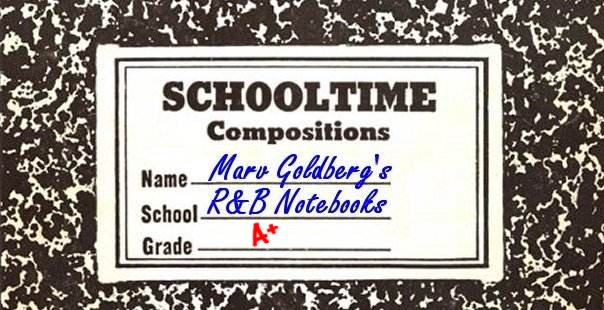 Madeline Greene
& 3 Varieties
By Marv Goldberg



© 2017 by Marv Goldberg



If you're looking for the sound of Lillian Leach and the Mellows or Savannah Churchill and any of the groups she fronted, you'll probably be disappointed with Madeline Greene and the 3 Varieties. However, if you like the Modernaires or the Pied Pipers, then the Varieties might just click with you. They're very much a product of the big band era and actually don't even sound black (to me, at any rate). I can't say I care much for either the arrangements or the presentations of any of their songs.

Furthermore, Madeline Greene's voice is somewhat strident and not all that pleasant. Reviewers (at least those who weren't press agents) tended not to like her performances (this was especially true of Billboard). And yet, she was hired by some of the biggest bandleaders of the times: Benny Goodman, Tiny Bradshaw, Earl Hines, Lionel Hampton, and Erskine Hawkins. [NOTE: Since those bands made a lot of appearances, I'll mostly only document those that mentioned Madeline specifically.]





Samantha Madeline Greene was born in St. Matthews, South Carolina on May 30, in (probably) 1921. The only time she appears in a census is in 1930, when she's living with her grandmother, Mattie, in Cleveland. Her age is given as 8, which, if Mattie followed the directions of reporting ages as of April 1, 1930, would mean a birth year of 1921. But there are no accessible birth records, nor is there any Social Security death record. When she died, on May 30, 1976 (a truly rotten birthday), accounts said that she was 55, which would also put her birthday in 1921.

She was named for her mother, Samantha, but switched the names around at the start of her career to become "Madeline S. Greene". NOTE: her signatures show that she herself spelled her name "Greene", but most of what was written about her spelled it "Green". I'll just take what was printed without further comment.

Madeline's mother, Samantha L. Greene, was born on December 31, 1899 in South Carolina; Madeline's father is unknown. One source says he was Capers Brantley Moorer, who was a white farmer born in 1893 (and, while the two lived in different counties, they were only a few miles from each other). However, that same family tree has so many errors, including Madeline dying on May 30, 1976 in Cleveland (true) on the same day as her sister, who had the exact same name !, I therefore have to take that tree with several hundred grains of salt.

In all, mother Samantha had 9 children with four men: [Samuel?] Jamison, Madeline's unknown father, Westley Wright, and Herman Sewell. They were (starting with the oldest): Johnny Jamison (later Greene), Marion Nathaniel Jamison (later Greene), Madeline Greene, Lillian Arbell Wright, Clara Wright, Anna Mae Sewell, Herman Sewell, Jesse Sewell, and Louis Sewell. Johnny, Marion, Madeline, and Lillian were born in South Carolina; the rest were born in Cleveland, to which Samantha moved around 1926. In 1940, she was operating a rooming house there..

Per her brother, Jesse, there was music in the family. Brother Johnny played the saxophone, Marion the violin, and Jesse is still a keyboardist (with some clarinet thrown in).

[The two oldest brothers may have been adopted by grandmother Mattie and her husband, Straker Green. In the 1920 census, Samantha claimed to be a widow. When Madeline was living with Mattie in 1930, John was there too and listed as Mattie's son, not her grandson, although Marion was. In other records, the two oldest boys, John and Marion, gave their parents' names as Mattie Johnson and Straker Greene, although Marion told Social Security his father was Wade Jamison. I'm fascinated by all this, but I'll leave unraveling it to someone who has a familial interest in them. So far, though, I find the whole family a lot more interesting than Madeline.]

But it's time to get back to Madeline, In her teens, she (Samantha Greene) sang in local Cleveland clubs, such as Cedar Gardens (where she later claimed she'd gotten her start in 1937). She also entertained at parties, such as the S.H.F. Cabaret Party at the Caravan Club on May 6, 1936. The May 14 Cleveland Call And Post, in reporting that party, said: "The floor show was one to be remembered. Miss Samantha Green, guest of the club was very charming singing her favorite songs, 'Tormented' and 'Alone' as an encore." The day that was printed, she sang "In My Solitude" at an affair thrown by the Gay Caballeros Club. In April 1937, she was part of the cast of a comic opera called "The Marriage Of Nanette" at the Cedar Y.

On August 27, 1937, she won an Elks beauty contest and then went on to perform at Cincinnati's Cotton Club. (Somehow those two events are connected, but the explanation is somewhat murky.) The report of the contest said that she was 19, therefore born in 1918, not 1921. (She may have lied about her age in order to enter the contest, but she seemed to be pretty well known around Cleveland.) The September 2 Cleveland Call And Post told us that "Miss Samantha Green and brother, Mr. John Green, are visiting in New York City."

The "On The Avenue" column in the September 2 Call And Post said:


I also note where Samantha Green has won the Elks Beauty Contest held at the Portland-Outhwaite pool. Samantha is a perennial favorite at musicales and teas around the town and every time a prize is offered at one of them she cops the first prize, invariably .... The child bids to go far in the amusement world if she sticks to the right field and doesn't go for the chorus girl outline which some of Cleveland's jive booking agents will prepare her for. [Note that "jive" in this context is not a compliment.]


Supposedly she recorded "Blue Skies" with the Earl Hines band in Chicago on August 10, 1937. However, I can't find a single mention of an association with Hines prior to November 1940. She was only an amateur at that point and I can't imagine why Hines would include her in a session. Actually, the vocalist was someone named Marva Josie.

The November 4, 1937 Cleveland Call And Post had this in June Williams' "Town Gossip" column: "Don't be surprised and boys, don't let your hearts break, but Samantha Green is to be married next month to Harley 'Pat' Patterson. Nice going Madeline. Much luck and happiness." Interesting that she was called both Samantha and Madeline.

But wait. It was all a tragic misunderstanding. The November 11 Cleveland Call And Post had a letter from Madeline to June Williams:


I, Samantha Green [notice how she spelled it], do not appreciate your sense of humor. Marriage is a sacred institution, one of which at the present time I am not contemplating of entering into [probably too busy with her grammar lessons]. I do not mind my name being in print but for future friendship do try, my dear Miss Williams, to print the truth.

I remain very angry.

Samantha Green


Miss Williams replied:


Miss Greene [now it's "Greene"], if I had been attempting to be humorous I would not have wished you congratulations. A very good friend of yours supplied the information. Go tell her about it. If a mistake was made, it was made in good faith.


Don't you love a good fight in print?

In early December, she was appearing at Cleveland's Dunbar Club (as Samantha Green). A January 6, 1938 gossip column in the Call And Post had this (but not by June Williams): "An unexpected couple at the Douglas Club, silvery voiced Samantha Green seated with Pat [yup, it was Harley Patterson]. Oh yeah, and she sang 'Once In A While'. Didja mean it pal?"
By September 1938, as Madeline Greene, she'd become the vocalist with the Jeter-Pillars Orchestra, the house band at the Club Plantation (a white night club in St. Louis). The September 3 Indianapolis Recorder mentioned that: "Madeline Green, of Cleveland, Ohio, will be introduced to the St. Louis public in the near future by Jeter-Pillars orchestra and will be featured nightly with the orchestra in a broadcast scheduled to start September 15. Miss Green has made a host of friends in St. Louis, who are anxious to see her in action with Jeter-Pillars." Some of the musicians who passed through Jeter-Pillars were Harry "Sweets" Edison (trumpet), Herbert "Peanuts" Holland (trumpet), and Big Sid Catlett (drums), each of whom would record a version of "Open The Door, Richard" in 1947.


Madeline's name finally appeared in ads starting September 24, 1938. The St. Louis Star And Times of that date said: "Madeline Green, a Negro song stylist, has captivated the patrons at the Club Plantation. Employing new song delivery that will be copied plenty before Miss Green sees many weeks in our town." (Yes, it's pure press agent drivel.)

I'm not sure if it was a misprint, but the radio shows didn't begin (or at least weren't listed) until October 15. However, I'm sure that Madeline performed on them. (They lasted until the end of the year.)

The St. Louis Star And Times of October 22, 1938 printed some more press agent stuff: "Madeline Green, a Negro girl who owns a nice singing voice, has taken charge as the new show-stopper at the Club Plantation. With a song, 'Blues Serenade,' holding up the program twice nightly."


Madeline was pictured in the April 22, 1939 Pittsburgh Courier as one of the entertainers who'd be at the Pine Street Y.M.C.A. Camp Benefit Circus at the Opera House of the St. Louis Municipal Auditorium on April 28-29. She was still with Jeter-Pillars, although her name had ceased to appear in their ads.

And then, the Big Time. The June 1, 1939 Pittsburgh Courier had a huge headline: "Goodman Signs Cleveland Girl To Play With Band". The article even has a short biography of Madeline:


CLEVELAND, June 1 (ANP) - Benny Goodman, first important white musician to openly cross the color line and obtain Negro talent for his organization, has added Madeline Green to his famous band, as a singer, under a two-year contract, it was revealed last week.

Miss Green, who was born in St. Matthews, S.C., and came to Cleveland with her parents at the age of two, has already joined the outfit and will probably be featured with the quartet in which Lionel Hampton stars. [This would be the Benny Goodman Quartet, which also had black pianist Teddy Wilson and white drummer Gene Krupa.]

Goodman first heard her while his orchestra was filling an engagement in St. Louis. At that time she had just left the Jeter-Pillar [sic] orchestra because she refused to sign a five-year contract. Miss Green was made an offer by the clarinet ace who described her voice as 'unusual,' but did not sign immediately since she did not want to appear too anxious.

She was known here as Samantha Green, later changing her name to Madeline. She attended John Hay high school and has five brothers and three sisters.


Another article, in the May 18, 1939 Cleveland Call And Post, told the actual way she'd been hired by Goodman, which sidestepped the usual Hollywood version:


The Goodman orchestra was filling an engagement in St. Louis. Miss Green had been fired from the Jeter-Pillars orchestra, because she wouldn't sign a five-year contract, and was laying off in St. Louis for two weeks. It was Goodman's colored valet, Jimmy Davidson, who brought Madeline to the attention of the ace swingster of the nation.


But it was not to be. While black musicians Hampton and Wilson were tolerated by white audiences, Madeline was not. It was a radically different day and age. After a tour, Goodman came under tremendous pressure to drop her, which he ended up doing. She traveled with the band, but may never have actually performed with them (newspaper reports were silent on that). Of course, Goodman paid her for all this, but she was incredibly bored. Finally, he cancelled her two-year contract, which left her free to look elsewhere. He also introduced her to other musicians who might be interested in hiring her.


Because of her association with Goodman (whether or not she actually appeared with him), she was now a "name" and was booked into the Apollo Theater the week of September 15, 1939. The headliner that week was Duke Ellington, with vocalist Ivie Anderson. The other acts were the Edwards Sisters, Bill Bailey, Jackie Mabley, Johnny Vigal, and Buster Cromwell. The ad said of Madeline: "Benny Goodman Raved About Her".


Probably through Goodman, Madeline met Jimmy Mundy, a saxophonist, who was more famous for being a composer and arranger. He'd arranged for Earl Hines from around 1932 to 1936, when he started arranging for Benny Goodman. In 1939, he formed his own short-lived band (which had Bill Doggett as pianist) and hired Madeline as its singer (this was reported in the August 30 Variety). The November 9 Cleveland Call And Post reported that Madeline was joining Mundy's band. The small blurb started with:


Madeline Green, the local girl who left Cleveland to sing with Benny Goodman's orchestra and never did for reasons yet unknown, will make her debut with Jimmy Mundy's orchestra in New York this month.


On December 19, 1939 Mundy (and Madeline) recorded two songs for Varsity Records in New York ("Little Old Lady From Baltimore" and "A Lover Is Blue"), released in January 1940. (There were other songs recorded at that session, but they don't have Madeline's vocals.)

On "Little Old Lady From Baltimore" she's backed up by band vocals, and it isn't bad; the song fits her voice and I find it a lot more enjoyable than the subsequent ones with the 3 Varieties. On the flip, she's too weak to be effective.

When Mundy's band broke up, Madeline was hired by drummer Myron "Tiny" Bradshaw as his band singer.


The June 8, 1940 Pittsburgh Courier splashed this headline across its pages: "TINY BRADSHAW CONTRACTS FOR MADELINE GREEN". It went on to say: "Services of Miss Madeline Green, swing-songstress much desired by Benny Goodman and formerly under contract to Benny, have been secured by Tiny Bradshaw and his band, Dick Boone, new personal manager of Bradshaw, announced this week." In spite of the huge headline, the rest of the article doesn't mention Madeline at all!

[Apropos of nothing, Roy Brown mentioned Dick Boone in his 1954 tune, "Gal From Kokomo": "call Dick Boone a low-down goon".]


In July 1940, the band played the Coney Island Moonlite Gardens (which wasn't in Coney Island at all, but in Cincinnati), following Count Basie's Orchestra. The July 27, 1940 Pittsburgh Courier mentioned the engagement, saying: "The only change in the present personnel of Tiny Bradshaw's band is the vocalist Madeline Greene who replaces Mae Arthur. Miss Greene is well known to MCA [Music Corporation Of America, although I don't understand the reference here] having been discovered by Benny Goodman and signed to a two-year contract just about that many moons ago."

An interesting performance: on July 26, 1940, the Bradshaw band, featuring Madeline, appeared at the Pennsylvania Building at the New York World's Fair. Also present were the Benny Carter Orchestra and Willie Bryant.

The October 3 Newport News Daily Press talked about Bradshaw "The Clown Prince Of Rhythm" and the "King Of The Jitterbugs" appearing at the Bay Shore Pavilion. Featured with him was Madeline Green, "charming songstress".


And then she was gone. Probably in November 1940, she joined pianist Earl Hines' orchestra. [NOTE: While known today as Earl "Fatha" Hines, he was usually (but not always) referred to as "Father" in those days.]

On December 2, "Madeline Green [sic] and Boys" (with Earl Hines) recorded "Ev'rything Depends On You" for Bluebird. Who were the "Boys"? I can't say for sure. They're a small group of vocalists and not the whole band. The prominent male voice probably belongs to Leroy Harris and my guess is that they're the same as the 3 Varieties (see below).


The January 18, 1941 Pittsburgh Courier said: "Madeline Green, the charming 'voice-charmer' with Earl Hines and his band, literally hung the crowds spellbound last week at the Harlem Apollo with her song styling. Others who made the debut a 'three-ring circus' were the Hines himself and Billy Eckstein, who is definitely headed for the heights." [Note that Billy Eckstine's actual name was "Eckstein". He doesn't seem to have started using the more familiar spelling until around 1944. Since the only time he interacts with our story was prior to that, I'll spell his name "Eckstein".]


"Charming voice-charmer"? Don't press agents ever read the junk they write? The Hines band had been at the Apollo the week of January 10, 1941, along with the 3 Peppers and Bill Bailey. In February 1941, Bluebird released "Ev'rything Depends On You".

The March 29 Cleveland Call And Post had this:


.... we are going to have another big name band send us for a few Trianon [Ballroom] hours .... this time it is Earl Hines and his boys .... they are scheduled for the seventh of April and with them will be Madeline Green who has recorded with them .... Madeline is none other than Clevelander Samantha Green of whom we won't say, as everyone else does, 'She's the girl Benny Goodman stood up.'


Hines' next Bluebird recording session was on April 3, 1941. Madeline waxed "Sally Won't You Come Back", along with a small vocal trio. Remember that the Heinz company advertised "57 Varieties". Now Earl Hines introduced the "3 Varieties", singers who were also musicians in his band: Leroy Harris (clarinet and alto sax), Albert "Budd" Johnson (tenor and baritone sax), and Willie Randall (tenor sax).

Leroy Watts Harris, Jr., born February 12, 1916 in St. Louis, Missouri, had a father who'd been a violinist on Mississippi riverboats. His mother took him to see Fess Williams play in Chicago and he instantly fell in love with the saxophone. (Williams also played the clarinet, which Leroy would subsequently learn.) When Madeline Greene was added in late 1940, Leroy was one of Hines' vocalists (along with Billy Eckstein); in 1940, Hines called Leroy his "favorite vocalist". As a matter of fact, in November 1940, Madeline, Billy, and Leroy were referred to as the "Hines trio". In May 1941, Leroy married Madeline Jackson, a famous exotic dancer who appeared under the name "Sahji" (the marriage didn't last). In 1943, he enlisted in the navy and was a Musician Third Class at the Great Lakes Naval Training Center. Discharged from the Navy in 1945, he later joined Wynonie Harris' band. Leroy died, in St. Louis, on February 16, 2005.

Albert "Budd" Johnson was born in Dallas on December 14, 1910. (Note that he always seemed to be known as "Bud" Johnson in the 40s, but "Budd" after that.) Originally a drummer and pianist, he subsequently switched to tenor saxophone. Budd worked with Louis Armstrong in the early 1930s, before joining Earl Hines. He was an early exponent of be-bop, but returned to more mainstream jazz and became a sought-after session musician in the 1950s (for example, he's on on Ruth Brown's "Teardrops From My Eyes"). Budd Johnson was the father of the "Bud Johnson" who recorded with the Chanters in the 1950s, but the "Bud Johnson" referenced on Chanters' labels refers to the elder Johnson, not the son. Budd died in Kansas City, Missouri on October 20, 1984.

William "Willie" Randall, Jr. was born September 1, 1911 in Chicago and died on September 24, 1980 in Tucson, Arizona. Before Hines, Randall was with Horace Henderson's band. In addition to being a sax player, he was one of Hines' arrangers. Billy Eckstine credited Willie Randall (as well as Budd Johnson and others) with teaching him how to read music. Willie was also the road manager for the Earl Hines band. The August 15, 1942 Billboard had good things to say about him in a story about road managers, much of which is intriguing because World War 2 added to the complexities of band travel:


Under present transportation conditions the role of the road manager is more important than ever and a brainy manager can mean the difference between a tolerable trip and a panic.

Earl Hines, for example, recently had to make a short jump from Philly to Millsboro, Del. The way trains operate nowadays, the trip is an expedition, with changes at Wilmington and Harrington, Del. From Harrington to Millsboro the rail service consists of one milk train [a slow train that made most stops so that milk could be picked up and delivered], which gets the milk there on time but is death on orks. Willie Randall, Hines' [road] manager, knew all this before he started, however, and managed to rent two cars and a truck in Wilmington. Band arrived in Millsboro in ample time and everyone was happy. Other bands have come to grief on the same trip, tho.

While there are many tricks to the road manager's trade, a lot of it is mere common sense. Some of the boys, for instance, don't realize that the railroads offer services which lift much of the load from a manager's shoulders. When Hines journeyed to Canada, Randall knew enough to have the four necessary customs manifests prepared well ahead of time. With the co-operation of the railroad and without any last minute rush to fill out the forms, the manifests passed U.S. and Canadian customs officials both going and coming, with no red tape. Crossing from Windsor, Ont., to Detroit, however, Randall saw a forlorn pile of musical instruments belonging to another name band which had traveled on to Chicago, unable to wait for customs clearance. The manager of that band lost plenty of hair straightening out the mess by remote control.

As simple a matter as baggage transfer from depot to hotel or ballroom has some managers stumped. Not knowing that American Express or any other reliable transfer company will transport baggage and instruments back and forth for a flat fee, the boys permit themselves to be hooked into paying by the piece. As a result they often pay as much as $15 for a job that the selfsame company would do for $6 or $7 if the manager were alive.

While chartered busses are out for the duration [of World War 2], several sharp managers have been able to convince small bus lines that it would pay to run a certain bus in "two sections," the band, of course, occupying the second section, which might not leave for several hours after schedule, due to "unavoidable delays." When such deals are possible they mean great convenience and great saving, altho they hardly help the ODT [Office of Defense Transportation] and the war effort.


Don't forget Willie, we'll meet him again later.


In early April, Hines appeared at the Jefferson Theatre in Auburn, New York. The Union Springs (New York) Advertiser of April 3, 1941 said: "Madeline Greene, the vocalist is the same sepia songbird who was with Benny Goodman [milk that for all it's worth]. After his three day stay in Auburn, Hines returns to the Appollo [sic] Theatre in New York City."


And they were right, Earl Hines, "The King Of The Boogie Woogie Pianists And His Great Band" began a week at the Apollo on April 18. Also in April, Bluebird released "Sally Won't You Come Back". What they left out is that, on April 7, the Hines band appeared at the Trianon in Cleveland.


On May 19, 1941, the Hines band appeared at the New Bradford Theater in Bradford, Pennsylvania. July 15 found them at the Ivory Ballroom in Uniontown, Pennsylvania (air-conditioned!). That city's Morning Herald (Uniontown, Pennsylvania) of July 15 objectively reported that: "Featured besides 'Father' is Madeline Greene, vocalist, reputed to have one of the sweetest voices on the air lanes". After playing the Auditorium in Ottawa, Canada on June 19, the Hines orchestra played the Southern Mansion in Indianapolis on July 22.


Here's one I don't understand: The Coshocton (Ohio) Tribune had a blurb on August 8, 1941 that said Tiny Bradshaw was going to play at Lake Park on August 10. His singer was "Madeline Green, sweet vocalist who formerly appeared with Benny Goodman's famous orchestra." I checked the newspaper date three times and it's correct. Aside from the blurb, none of the ads for the show mentioned her. (And, on August 9, the Hines band was across the country in Great Falls, Montana.)

On August 20, 1941, Madeline and the 3 Varieties recorded "It Had To Be You", which has a nice Budd Johnson sax solo.

In early October 1941. the Hines band was the first act to play at the newly-reopened Grand Terrace in Chicago. On November 2, they were at Market Gardens in Akron.


Also in October, Bluebird issued "It Had To Be You". After that, Madeline and the 3 Varieties were on three more 1941 recordings. On October 28, they recorded "I Never Dreamt (You'd Fall In Love With Me)" and "I Got It Bad And That Ain't Good" (the latter featured Billy Eckstein, backed up by Madeline and the 3 Varieties). The third track was laid down on November 17, when Madeline and the trio recorded "The Boy With The Wistful Eyes".


"I Got It Bad And That Ain't Good" was issued in November, followed by "The Boy With The Wistful Eyes" the following month. The latter tune was reviewed in the March 1, 1942 Baltimore Sun: "... has a little more of the kind of Hines we like but not enough to make us change our minds. [They didn't like the flip, "You Don't Know What Love Is".] Madeline Green and the Three Varieties are pretty brassy vocalists. Brushing over Hines's pebbly playing, they're like a rowboat scraping on the beach." Ouch.

An interesting article in the December 6, 1941 Cleveland Call And Post. It was titled "Pen Inmates Write New Song In Honor Of Madeline Green":


Two inmates of the Ohio Penitentiary at Columbus, despite the gray walls and circumscribing rules of that institution, still possess the imagination and ambition that Warden Frank D. Henderson believes will make them useful and law-abiding citizens in the years to come.

The two, Kermit Jackson and Adolphus Brinson, recently collaborated in the writing of a tuneful song, "One Night", inspired by their admiration for the rapidly rising Cleveland songbird, Madeline Green.

In their communication to the Call-Post, accompanied by a copy or their song, the boys express the hope that they may soon send a copy of their creation to the singer. They reveal that Warden Henderson has promised to use their number on the coming Xmas radio show and broadcast.

The boys are heard every Tuesday night over radio station WCOL, Columbus, and expect to introduce their number over an early broadcast.


1942 began with the Hines crew appearing at the Apollo Theater for the week starting January 23. The week of February 13, they appeared at the Howard Theater in Washington, D.C. Also in February, Bluebird released "I Never Dreamt (You'd Fall In Love With Me)". Another February event was Billy Eckstein winning the Male Vocalist poll in the Pittsburgh Courier.


On March 16, 1942, the Hines band was at the Coliseum in Cleveland. Madeline's photo was featured in the ad.


On March 19, Madeline and the 3 Varieties recorded "She'll Always Remember". Released in April, it was a soapy, treacly WW2 song about remembering your mother, because she remembers everything about you.

March 21 found Hines at the New York Committee's Victory Benefit Ball (to aid the Southern Negro Youth Congress), held at the Royal Windsor Ballroom in Midtown Manhattan. Also present were the Deep River Boys, Wini Johnson, Billy Daniels, Helen Humes, and Willie Bryant.


On July 10, 1942, Hines and company were back at the Apollo. Others on the bill were dancer "Rubberlegs" Williams, the 3 Palms, the Calypso Singers, and Pigmeat Markham (who'd been appearing at the Apollo for eight years by this time).


On August 4, they were at Convention Hall in Asbury Park, New Jersey. Admission was $1.10, but servicemen got in for half price. Then it was on to Summit Beach Park in Akron, Ohio.


They were back at the Apollo Theater the week of October 9, 1942. This time, they shared the stage with Patterson & Jackson ("650 Pounds Of Laughter"), comedian Tim Moore, tap dancer Jimmie Smith, and the 6 Willys, acrobats.

Next, it was Detroit's Paradise Theater, where they opened on October 23. A blurb mentioned that Madeline Green would be singing "He's My Guy", "Five By Five", and "Jingle Jangle Jingle".


They were in Philadelphia in mid-November, opening at Fays Theater, along with Chuck & Chuckles, Harold & Frances, and my personal favorites: "and other acts".


A yearly tradition: they opened at the Apollo Theater on January 15, 1943. From there, it was on to the Royal (Baltimore), where Fatha Hines brought not only Madeline and Billy Eckstein, but two new additions to the crew: singer/accordionist Julia Gardner and future superstar Sarah Vaughan. After that, it was the Paradise (Detroit), where Sarah sang "Soldier Mine", "Moonlight Becomes You", and "That Ain't Right"; Julia Gardner did "Are You For It" and "I Want To Riff"; Billy Eckstein's songs weren't listed; and Madeline did "Can't Get Out Of This Mood" and "Why Don't You Do Right".

And then it was all over. The headline in the March 13, 1943 Pittsburgh Courier screamed: "Madeline Out As 'Fatha' Hits Top". It continued:


Swingdom's most famed "sweetheart team" was no more this week as melodic Madeline Green, for almost three years femme chirper with the Earl Hines musical steamroller, left the Fatha's fold in Chicago, striking out along the glittering pathway to after midnight fame and fortune under her own swingistical [sic] banner. [I wonder if this junk is as hard to write as it is to read.]

Madeline, who with Billy Eckstein, formed the sweetheart combination which later proved an integral part of Hines' present success, coincidentally joined the band in the Windy City back in 1940 at the Savoy Ballroom. Her leaving the aggregation came as a surprise to the bandsters with whom the slender vocalist had become a great favorite.


Good thing he had Sarah Vaughan as a backup! The April 24, 1943 New York Age said: "Sarah Vaughn [sic] has replaced Madeline Green. Miss Vaughn is the young lady who made such a tremendous hit during a recent Apollo Theater amateur program. She 'tried out' with the band during their last appearance at the Apollo. The applause which greeted her almost equaled that received by Billy Eckstein [and probably far exceeded what Madeline got]. The combination of these two soloists gives the Hines Band the musical balance needed for a perfect stage show."


Note that, although Madeline and Billy were referred to as musical "sweethearts" in the press [but never, it seems, before Madeline left], there was never a single report of them singing together in appearances, although I imagine that they did it all the time.

Madeline was scheduled to be part of the Hines band when they played for the Massachusetts State Guards on March 19. It was possible, however, that the notice was sent out weeks in advance and her name just wasn't removed from the performer list. (I lean toward that theory because Sarah Vaughan's name wasn't mentioned.)

However, Madeline did keep some contact with the Hines Orchestra. On October 1, 1943, in Chicago, she married William "Willie" Randall, Jr., saxophonist, road manager, and one of the 3 Varieties. They would have a son, William "Randy" Randall, in March of the following year. Soon after the marriage, however, on February 5, 1944, Willie joined the army and remained in the service until May of 1946.


Maybe it was because Willie was gone, but Madeline was back with the Hines crew when they played the Blossom Health Club (Norman, Oklahoma) on May 16, 1944. Since the ad mentioned the 3 Varieties, Willie had been replaced. On June 28, it was the Orpheum in Madison, Wisconsin.


In June 1944, Bluebird reissued "It Had To Be You". This time it hit the charts, rising to #18. It was probably helped along by the inclusion of the song in the Eddie Cantor/George Murphy film "Show Business", which had been released in May.


The August 25, 1945 Pittsburgh Courier reported "Madeline Green has returned to show business with a bang, taking over the vocalist spot with Lionel Hampton made vacant by Ruble [sic] Blakely." Rubel Blakely was a male singer (who had recently left Hampton to start his own band). The band was at the Keith Theater (Boston) the week of August 16.

The September 24, 1945 Detroit Free Press talked about Hampton's show at the Paradise Theater: "Madeline Green stands out as a blues singer, with 'I'm Gonna Love That Guy' and 'I Was Right, Baby' [sic; should be 'You Was Right, Baby']. Dinah Washington [his other female vocalist], a great favorite, sings 'At Topeka' and 'If I Love You'." [In case you're wondering, mother Samantha took care of little Randy while Madeline was on the road.]

In November and December 1945, Madeline made three AFRS Jubilee recordings with the Hampton orchestra. AFRS discs were made to be played over the Armed Forces Radio Service network for the entertainment of our soldiers; they weren't intended for commercial sale. The tunes were "I'm Gonna Love That Guy" (recorded in November), "No Can Do" (also recorded in November), and "You Was Right, Baby" (recorded in December). I haven't heard any of these. AFRS recordings were generally made on the West Coast and the Hampton band was at the Golden Gate (San Francisco) the week starting December 3.


But Dinah Washington was gone by the time they got there, as reported in the Pittsburgh Courier of December 8, 1945: "Chirping Dinah Washington pulled a 'Billy The Kid' on maestro Lionel Hampton and as a result isn't working with that aggregation any more." (I hope you understood that; I didn't.) I guess the ad for Hampton appearing at the Play-Mor in Kansas City on December 22 had been sent out far in advance, since Dinah's name was still on it.

By December 29, the Hampton band was part of the stage show at the Strand Theater in Manhattan. The Daily News of that date told us all we need to know: "Lionel Hampton and his orchestra, featuring Madeline Green, as violinist [sic], headline the holiday stage show."


On February 1, 1946, the Hampton Band opened at Detroit's Paradise Theater. But one femme vocalist wasn't enough for Hampton, by the middle of February, he'd also hired Wini Brown (usually misspelled as "Winnie" or "Winni"). February 22 found them back at the Apollo Theater. The rest of Hines' troupe consisted of the tap-dancing Rimmer Sisters (Marvelle and Dorothy) and acrobatic dancers Red & Curley (Haywood "Red" Granger and William "Curley" Hamner [who was the co-writer, with Hampton, of "Hey! Ba-Ba-Re-Bop"]). Here's what Apollo owner Frank Schiffman said about Madeline's performance that week: "Still a very good looking girl with only a fair voice."

Hampton was at Philadelphia's Earle Theater starting on April 26, 1946 and the April 27 Philadelphia Inquirer told us that "... tall, handsome Madeline Green won whistles for both eye and ear appeal in her numbers...." The Pittsburgh Courier of April 20 said that "Madelyn [sic] Greene, one of swing's most beautiful singers, is achieving new heights with the Hampton organization." (Thank you, press agent.)

By this time, Hampton's "Hey! Ba-Ba-Re-Bop" was riding high on the charts and his show was re-christened the "Hey! Ba-Ba-Re-Bop Revue" when they played Washington's Howard Theater in mid-May. From there, they went to the RKO Palace in Cleveland and the Downtown Theater in Detroit. Wini sang "Can't Help Lovin' Dat Man" and Madeline belted out "Shoo Fly Pie And Apple Pan Dowdy".


On June 2, 1946 they were at Castle Farm in Cincinnati as part of a series of one-nighters that took them as far as Canada. On June 7, they opened at the Regal (Chicago), then went into that city's Band Box (at which Madeline did "Shoo Fly Pie" again, as well as "It Had To Be You").


While Madeline's performance reviews had been pretty good up to this point, they started to take a downward turn. In early October, they were at the Million Dollar Theater (Los Angeles) and the October 12, 1946 Billboard review said: "Thrush Madeline Green followed with To Each His Own, which was only a mild seller [it didn't get much applause]. Gal is plenty smooth looker, but voice doesn't live up to advance buildup. Wini Brown, who followed the Green gal, registered solidly with Sun In The Morning." After this, they ("Lionel Hampton and His HEY BABA REBABA ORCHESTRA") played the Kiel Auditorium in St. Louis on October 20.


The next month found them at the Strand Theater on Broadway in New York. The November 9, 1946 Billboard had this to say [after talking about the great hand the band got with "Flying Home"]: "It was in the effort to develop a change of pace (doing ballads between jumpers) that the bill fell apart. Ork's gal vocalists, Winni [sic] Brown and Madeline Green (former doing a throaty Passe and latter a thin-voiced ineffective To Each His Own) are strictly letdowns. In la Brown's case it isn't the gal's fault as much as that of the arrangement, which is played in a tempo that drags sadly. The Green gal sells a song that way [that is, it drags] and hasn't the voice to do better even if she weren't quite as unripe as a showman." Another 'ouch'.

Possibly part of the problem was that Madeline's marriage to William Randall had dissolved and they were divorced in the spring of 1946. (At the time, they were living in Harlem, although their son was living with her mother in Cleveland.) The December 7, 1946 Pittsburgh Courier said (after talking about a couple of happy performers, one of whom was Hampton's new male singer Sammy Jennings): "Can't say the same for de-lovely Madeline Greene, who is so unhappy about her lot with the same crew and the way her divorced hubby treats their wonderful tot." A week later, the December 14 Pittsburgh Courier reported: "Madeline Green is looking in a European direction and may soon nix her lyrical spot with Lionel Hampton, who has more exemptions in his band than the tax dept. can count." [In English: Madeline is feeling lost in the crowd.]

And then it was official. The December 28, 1946 Billboard told us: "Lionel Hampton has dropped Madeline Green from vocal department, leaving him with Winni [sic] Brown and Sammy Jennings." No reason was ever given in the press for her being let go. However, somewhere along the way, Madeline had become an alcoholic and I'm sure that was contributory.

Want to be confused? Here's a blurb from the Pittsburgh Courier of January 25, 1947: "Madeline Green, who left Lionel Hampton to go it alone, and is the current star of Henry Armstrong's Melody Room, was entered into the vocal race with a three hundred and some bang." Can't these people write in English? It's talking about Madeline being on the list of Female Singers in the Courier's annual Theatrical Poll (which I've ridiculed in the past for being highly inaccurate). When it was all over, on February 22, she wasn't in the winner's circle (Ella Fitzgerald, Billie Holiday, Thelma Carpenter, Lena Horne, Sarah Vaughan, and Pearl Bailey were the top six vote-getters; at least this time it was pretty much on the money).

The Pittsburgh Courier of February 8, 1947 reported that: "Madeline Green, who now spells her first name (Madelyn) the ritzy way, has her lawyer tracking down her ex-hubby so as to better take care of their growing child." While the occasional article spelled her name "Madelyn", there's no evidence that Madeline herself ever did. In late February, she was at Jock's Place in Manhattan.


Then, the August 2, 1947 Pittsburgh Courier (which seemed to keep close tabs on her) claimed that Madeline was moving to Los Angeles. It's true that she made many appearances there (like Mike's Waikiki in November), but she remained a Cleveland resident.


In early October 1947, Madeline was part of the show at Newark's Adams Theater. She stayed at Harlem's Hotel Theresa and signed the bill (a whopping $49 for the week) as "Madeline S. Greene", giving a Cleveland address. So much for moving to California. Unfortunately, I can't find any advertisement for the Adams Theater show.


In January 1948, "Sally Won't You Come Back", the 3 Varieties tune from 1941, was re-released on RCA Victor, Bluebird's parent label.

On March 8, 1948 there was a "Louis Jordan Night" at Clarence Moore's Memo Club in Los Angeles. There to honor Louis were Lena Horne, the Nicholas Brothers, Billy Eckstine (finally spelled the "right" way), Ella Fitzgerald, Pearl Bailey, and, of course, Madeline Greene (currently appearing at the Club Congo). In October, she was at Oakland's Hose Room. These are the only appearances I can find for her in all of 1948.

The May 16, 1948 Arizona Daily Star (Tucson) reviewed the re-release of several of Billy Eckstine's old Earl Hines recordings. The relevant part of the review is:


Ellington's wonderful blues, "I Got It Bad And That Ain't Good" gives the soloist a chance to show what he might do, but the whole thing suffers horrible tortures under the ministrations of Hines et al, notably something called Madeline Greene and the Three Varieties, which just couldn't be worse.


In early 1949, Madeline was one of the performers pictured in ads for Perma-Strate, a hair straightening product. She shared the ad with Nellie Lutcher, Illinois Jacquet, Hadda Brooks, Louis Jordan, and Dizzy Gillespie. Pretty famous company.


In mid-1949, another band. She now became the vocalist with the Erskine Hawkins Orchestra. They played the Howard Theater (Washington) in June and went on a southern tour in August.

An October 22, 1949 Pittsburgh Courier article about Rudy Render talked about his hit record of "Sneakin' Around". Its flip, "A Stranger", was written by Madeline and Wini Brown (and copyright on September 6, 1949). Two other songs that she authored were "Sharecropper" (with Dallas Bartley; copyright January 14, 1948) and "You're The Greatest" (copyright July 29, 1949; this may have been the tune recorded by Dallas Bartley on National a couple of years before). There were some other compositions attributed to her, but there are no dates associated with them: "It's A Hit", "Left With An Empty Heart", "Little Sister Susie", and "What Would You Do?".

In mid-October, Madeline was with Erskine Hawkins at the Paramount Theater in Manhattan. The October 29, 1949 Billboard reviewed the show and, under a subheading of "Miss Green Drops Pace" said: "Madeline Green, band canary, dropped the pace [interrupted the flow of the show] with a dull expressionless Lucky Old Sun. Her dispirited style got her tepid hands."


March 31, 1950 found the Hawkins band at the Earle Theater in Philadelphia. Madeline sang "Now That I Need You". On April 2, they were part of a special show at the Stanley Theater (Camden, New Jersey) with the Erroll Garner Trio and Savannah Churchill ("the sultry siren of song").

The March 11, 1950 Pittsburgh Courier reported "Arthur Farrington, house manager of 555 Edgecombe Avenue, is master of a singing group on the side. His MagiChordes [sic] just waxed "Be Sure" and "I've Got A Right To Be Blue", in real fancy style with Madeline Green in the torch slot." The March 25 Pittsburgh Courier expanded with a blurb titled "Madeline Green Gets Wax Pact". It said:


Madeline Green who came upon the musical horizon in the early days of swing and was a protege of Benny Goodman, made an important individual step last week when she signed a wax pact with [Seymour Goldblum's] Domino Records.

The former singer with Earl Hines and Lionel Hampton has already cut two sides with the background voices of the Magicords [sic] and an orchestra directed by Rene Hall. The first side sets were "I've Got A Right To Be Blue" and "Be Sure".


Strange that they mentioned Hines and Hampton, but not Erskine Hawkins. She was advertised as being with him at Philadelphia's Earle Theater on March 31 and at the Stanley, in Camden, on April 2. The Domino record (on which she was backed up by the Magichords) was released in March and promptly went nowhere. Again, they're not really great, but much better than the Hines recordings.


Madeline was still with Hawkins when the band played the Raleigh Memorial Auditorium (Raleigh, North Carolina) on September 18. The ad claimed that she and Jimmy Mitchell were "the nation's newest sweetheart team".


By January 1951, Madeline was appearing as a soloist at Sunnie Wilson's Show Bar in Detroit. On October 6 and 7, 1951, she ("torrid songstress") was listed as part of Erskine Hawkins' Tuxedo Junction Orchestra at the State Theater in Hartford, Connecticut. But she was alone again when she played the Circle Theater in Cleveland, on December 1 and 2 of that year, along with the Ravens, Choker Campbell, and the Dyerettes. December 4 found her at the Ritz Theater in Akron, Ohio (also with Choker Campbell and the Dyerettes); the headliner this time was Mabel Scott.

In February 1952, Madeline performed at the Shalimar in Nassau (Bahamas). The Miami News of May 14 said:


Miss Madeline Green, former vocalist for Earl Hines band, who filled a two week engagement at Nassau's Zanzibar night club, and then remained four months in the land of the "Pink Pearls," stopped at Miami's Lord Calvert hotel, en route to New York, long enough to tell of a marvelous vacation in Nassau.


Early December 1952 found Madeline as part of the show at the Hippodrome in Richmond, Virginia. Also on the bill was the Cat Anderson band, featuring Paul Breckenridge.



In early February 1953, she was at the Circle Bar in Pottsville, Pennsylvania.

In May 1953, Madeline brought her "discovery", Gene Stewart, to the Arthur Godfrey Talent Scouts show. Since he won, she received $100. I assume that he's not the Gene Stewart who was part of Pee Wee King's band.

In June, she appeared somewhere in Winston-Salem, North Carolina; the blurb failed to say where.

The July 18, 1953 New York Age reported that Madeline's son, Randy, won first prize on the July 10 edition of the "Live Like A Millionaire" radio program. Although it sounds like a quiz show, it wasn't. It was a talent competition sort of like Arthur Godfrey's Talent Scouts. In this case, however, children were the "scouts" and brought their parents to perform. The winning parent and child got a bunch of presents.

In August 1953, Madeline was at the New Town Tavern in Delair, New Jersey.

The New York Age of September 5, 1953 reported that Madeline had to return home to Cleveland because her mother, Samantha, was ill. She seems to have stopped performing for a number of months, possibly because, with her mother ill, she had to take care of son Randy herself. The Pittsburgh Courier of December 26, 1953 said: "And speaking of returns to that profession [show business], Madeline Green can hardly wait until the day when she can once more take her singing turn in front of the spotlight. Currently in Cleveland, she enjoys staying with her folks and seeing her son, but she misses show business." That's actually a strange way of putting it "seeing her son", rather than "being with her son". While she was in Cleveland, she appeared at Cedar Gardens on New Year's Eve, along with the orchestra of Allen "Fats" Thomas.


But she was back on the road the following year. The July 10, 1954 Pittsburgh Courier let us know that: "... Madeline Greene had all her fingers crossed because she didn't want that threatened Canadian musician's strike to cut short her north-of-the-border meanderings. She was held over at Montreal's Montmartre, with Quebec City, Three Rivers, and Val Dor [sic; should be Val D'or] all on the agenda."


On April 10, 1955, Madeline was part of the entertainment at the Swing Club's Easter Ball at the Cleveland Arena. Also on the bill were the Ravens, the Drifters, the Metrotones, Bull Moose Jackson, Willie Mabon, and Todd Rhodes. (Sign up now for the mambo contest!) Still well-known around Cleveland, she received third billing in the ad, right behind the Ravens and the Drifters.


After this, she became the vocalist with Gay Crosse. Said the August 30, 1955 Sandusky (Ohio) Register: "Gay Cross [sic] And His Brand New Good Humor Ten. Coming Mon., Sept. 5 at Odd Fellow's Hall playing from 9 till. Featuring Madeline Green formerly with Earl Hines and Lionel Hampton." Note that Gay Crosse and his Good Humor Six had recorded "The Door Is Wide Open" (part of the "Open The Door, Richard" saga), back in March 1947.


That pairing didn't last too long, however. In November 1955, Madeline appeared at Cleveland's Hanna Lounge as a solo act. The blurb said that she'd been with Earl Hines and the Bill Gidney Trio. (While they overlooked Lionel Hampton to mention jazz pianist Bill Gidney, they didn't give us a clue as to when she'd been with his trio. Strangely, other than this one blurb from an unknown 1955 Cleveland paper, there's not a single mention of a Bill Gidney Trio prior to 1966.) New Year's Eve 1955 found Madeline at the Cedar Gardens in Cleveland along with Fats Thomas.

Madeline then disappears until 1961, but there'd been tragedy in September of that year. The December 30, 1961 Pittsburgh Courier said: "For the first time in over a year a nice note came our way from Madeline Greene, who's a Cleveland shut-in. She had a nasty [automobile] accident in September cutting her ankle to the bone. She's still in a cast and is unable to walk. For those of you who remember, drop a note to 1038 Linn Drive. Cleveland, Ohio." Was this due to alcohol? There's no way to know since the accident wasn't reported in any newspaper that I have access to. I don't even know where the accident took place.

The following August 18, the Pittsburgh Courier said (and said it badly): "Madeline Green, I am sure you will remember this beautiful girl who used to make with the beautiful sounds, entered the Polyclinic Hospital [Cleveland] ... and would like to hear from her old friends. She has never recovered from an accident she suffered last September and has been under the Dr's care ever since. Her badly damaged leg is in grave danger of being amputated unless the present round of skin grafting and plastic surgery is successful." Her friends wrote and the September 22 Pittsburgh Courier had this: "Madeline Green's happy letter is all about her many friends who made contact with her in the hospital after reading about her illness here. She's home again feeling much better with a longing for the bright lights of the theater. Her foot may yet be saved after a grafting operation."

But it dragged on and the December 28, 1963 Pittsburgh Courier said: "Beautiful Madeline Greene is very optimistic after another operation on her leg. The feeling is that she now will be able to walk again and resume her singing career. Madeline, who used to sing with Earl (Fatha) Hines, until a near-fatal auto accident several years ago, has had close to 50 operations." Of course, the accident was only two years ago, not several and she hadn't sung with Hines since 1943. Other than that it was reasonable, although I doubt that there'd really been 50 operations. The paper was so concerned about her health that they didn't print another word about her for three more years.


The August 20, 1966 issue of the Cleveland Call And Post had an interview with Madeline that read, in part:


I'm home in a small apartment on 97th and Cedar, not far from where the Cedar Gardens helped give me my start those 29 years ago.

I'm disabled, with an injured ankle bone, must stay off my feet until an operation is performed,

My show career is over, but I stay busy, trying to write some tunes, and hoping some of my theatrical friends may record some of them for me.

[One of those friends was Ella Fitzgerald, who sent her a tape recorder.] I get a lot of use from the recorder, and I always think of the days when Ella and I were swinging all over the country.


The Pittsburgh Courier of January 7, 1967 re-discovered Madeline:


Any of you oldtimers remember Madeline Greene, onetime singer with Earl Hines' band and later a niteclub favorite in her own right? Well, why not drop her a line at 2202 E. 97 St., Cleveland, Ohio, where she's been a shut-in since last May. Flat on her back, she's had three operations. She writes that her GI son is in Korea. Why not drop her a line? She was one of the nicer people in show business, never too busy to help others and always greeted you with a cheery hello.


I was very surprised at that blurb since it was written by Major Robinson, who was usually only good for useless gossip column material.

Did Madeline ever walk again? I don't know. Nothing more was written about her for almost 10 years. Sadly, the next time she shows up is in obituary columns. (She died on her birthday, May 30, 1976.) This is from the July 8, 1976 Jet: "Madeline Green, 55, former singer during the big band era, a contemporary of Earl (Fatha) Hines and Count Basie, of a heart attack in her Cleveland home." The Cleveland Plain Dealer of June 2 had this to say: "Madeline Greene, beloved mother of William Randall, daughter of Mrs. Samantha Sewell, sister of Johnny, Marion, Herman, Jesse, Lewis [sic; should be "Louis"], Mrs. Lillian Bradley, Mrs. Clara Wright, and Mrs. Anna Mae Davis." The official Ohio death record called her "Madelin G. Randall" and didn't give a birth date for her (but said she was 55).

The last link with our story, Samantha Sewell, Madeline's mother, died on October 1, 1985 in Cleveland.

I interviewed Madeline's brother, Jesse, for this piece and here are some of the notes I took:


Jesse is 15 years younger than Madeline and really didn't know her all that well, since she was on the road a lot.

She was an alcoholic.

When she was on the road, their mother, Samantha, took care of her child, Randy.

When Jesse was learning the piano, she would sometimes come to his room and sing while he played. He was struck by the fact that she didn't have a good voice.

While he was aware that she was house-bound, he had no knowledge of her automobile accident.

In all, he learned far more about her from me than I did from him.


Madeline Greene was an oddity: a not-very-good singer who was with very good bands. I suppose she was hired because she was pretty and a good dresser, so she'd look good in front of these orchestras. But it never lasted. Possibly the alcohol got in the way, but nothing was ever written about that. On top of it all, her stage performances tended to be stiff and non-animated. Of her total output of 11 commercially-released tunes, the only two I like are "Little Old Lady From Baltimore" and "I've Got A Right To Be Blue", but even those will never make my top ten.


Special thanks to Tony Fournier and Jesse Sewell.




MADELINE GREENE
(with Jimmy Mundy & His Orchestra)
VARSITY
8136 Little Old Lady From Baltimore / A Lover Is Blue - ca 1/40



MADELINE GREEN [sic] & BOYS
(with Earl Hines & His Orchestra; she's only on this side)
BLUEBIRD
11036 Ev'rything Depends On You - 2/41



MADELINE GREENE & THE 3 VARIETIES
(with Earl Hines & His Orchestra; she's only on these sides)
BLUEBIRD
11126 Sally Won't You Come Back - 4/41
(re-released on RCA Victor 20-2635 - 1/48)
11308 It Had To Be You - 10/41
(re-released on Bluebird 30-0825 - 6/44)
11374 I Got It Bad And That Ain't Good - 11/41
(vocal by Billy Eckstein. backed by Madeline Greene & the 3 Varieties)
11394 The Boy With The Wistful Eyes - 12/41
11465 I Never Dreamt (You'd Fall In Love With Me) - 2/42
11512 She'll Always Remember - 4/42



MADELINE GREENE
(with Lionel Hampton's Orchestra)
AFRS JUBILEE
159 I'm Gonna Love That Guy (recorded November 1945)
160 No Can Do (recorded November 1945)
165 You Was Right, Baby (recorded December 1945)



MADELINE GREENE & MAGICHORDS
DOMINO
D-310/D-311 Be Sure / I've Got A Right To Be Blue - 3/50




Unca Marvy's Home Page
More Articles