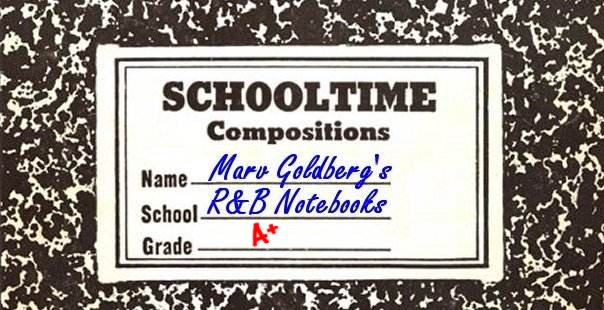 THE 3 PEPPERS
By Marv Goldberg



© 2016 by Marv Goldberg
[AUTHOR'S NOTE: This one's gonna be a challenge. There was almost nothing ever written about the 3 Peppers in the press, other than notices about their appearances. Strangely, whatever there was usually gave their names, so, for a change, that's not a problem until late in their career. (And, I hope you never have to find out how many stores had sales on peppers.)]


The 3 Peppers supposedly got together in St. Louis, Missouri in the early 1930s. If so, you'd think that there'd be loads of mentions of them in early 30s newspapers. In fact, there are: they were on radio from at least December 29, 1932 through November 1, 1933. However, their shows for that period are listed in Illinois, Delaware, Pennsylvania, Kentucky, Maryland, California, New Jersey, Michigan, Ohio, New York, and Indiana, but not Missouri! The sole 1934 mention in a St. Louis newspaper is a recipe for Savory Stuffed Peppers, which calls for the use of (you guessed it) three peppers. After a lot of digging (and you know I'm capable of a lot of digging), I really have no idea how and where they originated. What I have found out is how many recipes require three peppers!


It turns out that they started as the 3 Hot Peppers (mostly a dance act), touring with Lucky Millinder and his Jazz-olians. They appeared with Millinder at the Capitol Theater (Davenport, Iowa) on September 6-8, 1931; from there, they all went to the RKO Orpheum Theater in Madison, Wisconsin (broadcasting a show from there over WIBA). The guys were all over the radio from November 1932 to May 1933, but so far, no names had been given.

The June 24, 1933 New York Sun had this less-than-totally-enlightening blurb: "CBS offers the Three Peppers. Not the Three Little Peppers who grew, by any chance." (That last was a reference to an 1881 book called "The Five Little Peppers And How They Grew".)


The next mention of the group is in the July 18, 1936 New York Age, when they were currently at the Apollo Theater (as just the "Peppers" in the Apollo's ad, although the blurb correctly called them the "3 Peppers"). They appeared along with Sunshine Sammy, Etta Moten, Amanda Randolph, Pigmeat Markham, James Baskette, and the 3 Rhythm Triplets.

That issue's review of the show said this about the Peppers: "Coming right behind them [the Three Rhythm Triplets] and even holding up the show are the Three Peppers, a banjo-strumming, base-fiddle-picking [sic], ivory-tickling, serenading combine which is truly torrid, bringing down the house with a clever thing entitled 'Yas, Yas, Yas,' and singing 'Old Man Mose' so well that not even the appearance of Pigmeat and Baskette kept the house from thundering for their encore." A very nice review to go along with their first recorded appearance.


So who were the 3 Peppers? The original members were Oliver "Toy" Wilson (piano), Bob Bell (guitar), and Walter Williams (bass). They were supposedly discovered by impresario Irving Mills, who managed Duke Ellington, Fletcher Henderson, Jimmie Lunceford, the Mills Blue Rhythm Band (led by Lucky Millinder), and Cab Calloway, as well as all bookings into the Cotton Club, but nothing ever said how or where he discovered them, although it was probably through their association with Millinder. They must have done something to land a spot at the Apollo, but there's not a single mention of them between November 1933 and July 1936. Presumably Irving Mills got them the Apollo gig.


Right after the Apollo, they headed down to the Kit Kat Club, on West 52nd Street in Manhattan. (Called "Swing Street", West 52nd was the Mecca for swing and jazz fans.) A blurb in the July 25, 1936 Pittsburgh Courier mentions that gig (while running the only photo I can find, bad as it is, containing Toy Wilson).

The 3 Peppers appeared in a 20-minute Vitaphone short called "Rush Hour Rhapsody", probably filmed in New York over the summer and released on September 5, 1936. It was one of those ridiculously-plotted excuses to bring you acts; judge for yourself: "... it appears the new bus lines in New York City are taking away passengers from the subway line, and the board of directors decides to make the rail-line more attractive and get their customers back. They install dining cars [on a subway?!?] and add entertainment on the station platforms and the train cars, including uniformed station announcers and Harlem hot-bands." (Considering that a subway ride only cost 5 cents back then, it looks like the board of directors has come up with a sure-fire way of bankrupting the entire system.) The Peppers sang "Lulu's Back in Town" and "Mary Had A Little Lamb".

Note that in my research, I encountered a serious dissertation on music and visual contexts, which tried to explain how these films (it turns out that 1932's "Subway Symphony" was another let's-put-music-in-the-subways opus) reflected the tribulations of modern New York City life. However, as Sigmund Freud would have put it: "Sometimes a dumb movie is just a dumb movie" (although he probably would have said "Manchmal ist ein dummer Film nur ein dummer Film").

Late in September, they appeared in a Duke Ellington revue at the Lincoln Theater in Philadelphia. This was probably a pairing put together by Irving Mills.


On November 18, they were in Jack Santa's "Rhythmic Revue", a half-hour radio show. The November 29 Pittsburgh Press said they were part of a Pittsburgh Community Chest fund-raiser. All five of Pittsburgh's radio stations participated in a combined round-robin broadcast, beginning at 11:15 PM. It switched from one station to another as new acts came on.

Irving Mills (a manager, agent, and publisher) started Variety Records and Master Records in late 1936. He made a deal with the American Record Company to press and distribute both labels (as they did with Columbia, Vocalion, and Brunswick). ARC was owned by Herbert Yates, who also owned Consolidated Radio Artists, another agency. Their artists would now also show up on Master and Variety. The roster of talent assured that the two labels would do well.

Naturally the 3 Peppers became one of Variety's artists, as did Cab Calloway, the Mills Blue Rhythm Band, and Lucky Millinder. On February 27, 1937, they held their first session, recording "Get The Gold", "Sheik Of Araby", "Alexander's Ragtime Band", and "Swingin' At The Cotton Club" At the time, they were appearing at the Yacht Club, another establishment on New York's 52nd Street.


There was a second Variety session held on March 9. This time, they recorded "Yours All Yours", "Midnight Ride Of Paul Revere", "It Must Be Love", and "Smile Up At The Sun". All of these, except "Midnight Ride Of Paul Revere", were recorded with thrush Sally Gooding, another Irving Mills artist.


In April, Variety released the first 3 Peppers record: "Get The Gold", coupled with "Alexander's Ragtime Band". May saw two of the Sally Gooding tunes: "Yours All Yours", backed by "Smile Up At The Sun".



The 3 Peppers were back at the Apollo Theater the week of April 30, 1937, as part of Leonard Harper's Revue. This time they shared the stage with Tiny Bradshaw, the Edgar Hayes Orchestra, Kathryn Perry, and Taps Miller.


Variety held the last 3 Peppers session on May 27, 1937, recording "Swing Out Uncle Wilson", "If I Had My Way", "Serenade In The Night", and "The Duck's Yas Yas Yas". Shortly after this session, for unknown reasons, Toy Wilson left the group, to be replaced by New York City pianist Roy Branker.

In June, the 3 Peppers were part of Teddy Blackman's "Plantation Revels" at the Club Plantation in Detroit. The June 5, 1937 Pittsburgh Courier characterized it as "[A] new cafe opera which will enjoy a three weeks' run will introduce to Detroit the following stage and cafe artists. The Three Peppers, a clever trio of singing, playing and dancing lads...." As far as I know, this strangely-worded blurb is the only reference to their dancing talents.

The June 23 Pittsburgh Courier had this to say: "Bob Bell of the Three Peppers (the pretty little boy with the pretty red car), now has that pretty little girl of Teddy Blackmans' chorus, Dot Dash." Aren't you glad I dig up all this important stuff you never knew before?


June's Variety record was "Swing Out Uncle Wilson", backed with "The Duck's Yas Yas Yas". "Uncle Wilson" was another nickname for Oliver "Toy" Wilson, although I couldn't uncover a single reference to him by that name. (However, in "Get The Gold", someone shouts "Beat it out unc!") It's therefore possible that he referred to himself as "Toy" and the others called him "Uncle". In any case, "Swing Out Uncle Wilson" is a wonderful swing tune. "The Duck's Yas Yas Yas" is what's called a "hokum blues" song, defined as "a humorous song which uses extended analogies or euphemistic terms to make sexual innuendos." This one was originally recorded by St. Louis bluesman James "Stump" Johnson in late 1928 (although the song was much older) and revived many times over the years, including the 3 Bits Of Rhythm, Champion Jack Dupree, Eddie Johnson & His Crackerjacks, Oliver Cobb, Tampa Red, Jimmy Strange ("The Yas Yas Man"), and Merline Johnson ("The Yas Yas Girl")

On July 7, 1937, the Pittsburgh Courier reported, "Bob Bell of the Three Peppers left Friday p. m. for St. Louis to visit his mother, Emma Roman. It has been two years since he saw his parents. He is en route for the Harlem Club at Saratoga, where the trio begins a summer engagement." (I don't know who Bob's father was, but his mother, Emma, was now married to Edgar Roman. Bob had been born in Mississippi in 1912.) On July 31, the 3 Peppers were present at the opening of the Harlem Club in Saratoga Springs, New York.


August's Variety release was "If I Had My Way", coupled with "Serenade In The Night". In September, Variety issued "Midnight Ride Of Paul Revere", coupled with "Swingin' At The Cotton Club".


The New York Age of September 25, 1937 had probably the only article about the 3 Peppers, as an adjunct to their rave review of "Midnight Ride Of Paul Revere". (Do I need to tell you it was filled with press agent flights of fancy, non-information, and downright errors?) The biography part reads as follows:

Pepperdust: Bob Bell, the chief speck of pepper with the Three Peppers, was formerly a bass slapper with a M'sippi river-boat band. Wouldn't let him sing so he quit and bummed his way to Cleveland where he was once promised a job. Didn't get the job, but met two other job-hunters who could also sing and play. One was simply called Walter, brother of Pops of the well-known Pops and Louie dance team. The other, who played piano and did singles was Toy Wilson, now making good on his own. Bob Bell had a big idea - "hired" these two and came to New York. George Immerman, renowned Gotham bookie of colored talent [that is, he ran a booking agency; he, and wife Connie, also owned Harlem's Connie's Inn], became interested and introduced them to night clubs, theaters, and radio. Five months ago Toy Wilson left and was replaced by "Ray". Bob and Walter double on guitar and bass fiddle while Ray tinkles the ivories. At present doing their bit for the famous 52nd Street Hickory where many a midnight jam session takes place.

It's almost completely accurate. There really was a dance team called "Pops & Louie"; however Walter's brother was Louie Williams, not Albert "Pops" Whitman. Toy's replacement was "Roy", not "Ray". Why it chose not to give Roy's and Walter's last names is anyone's guess. Toy Wilson had left about three months previously, not five. There's nothing else in print that links the 3 Peppers with George Immerman. Finally, I have no idea how much (if any) of the first three sentences are true; I'd take them with many, many, many grains of salt (especially the part about Bob having been a bassist, rather than a guitarist).


They seem to have been at the Hickory House, on West 52nd Street in Manhattan, for about a month at this point. An ad in the January 1, 1938 Billboard said that they were in their fifth month.


However, a problem with their recording career was arising. Over the summer of 1937, Irving Mills had gone to Europe to establish a London company for the distribution of Master and Variety records. But things didn't work out. While he was away, Mills seemed to have ordered the release of just about everything that had been recorded for both his labels. This resulted in flooding the market with many less-than-spectacular discs and doomed his overseas adventure.

By October 1937, less than 10 months after their inception, both Variety and Master had been discontinued. John Hammond wrote, in the November 1937 Downbeat:

A new record venture actually requires an enormous amount of capital, as well as recording originality, an aggressive sales force, and a couple of really big artists appealing both to the retail and automatic nickel phonograph [jukebox] trade. Mills was forced to depend on the sales organization of the American-Brunswick-Columbia combination for sales, which was having a difficult enough time selling its own competing Brunswick and Vocalion lines in a field where there is unheard of competition already from the two RCA-Victor and the highly potent Decca products. Outside of the Raymond Scott unit, Mills introduced no new bands to the trade with sufficient originality to appeal to record buyers, and of his own artists only Duke Ellington has much of a record following and Duke's is so expensive a band that that it is often difficult to clear expenses with him on discs.

Vocalion (a part of ARC, which was in partnership with Mills) began re-releasing Variety items in late October (Master Records sides were re-released on Brunswick). Thus, in October, there were Vocalion re-releases of two prior Variety couplings: "Swing Out Uncle Wilson"/"The Duck's Yas Yas Yas" and "Midnight Ride Of Paul Revere"/"Swingin' At The Cotton Club". "Swing Out Uncle Wilson"/"The Duck's Yas Yas Yas" also came out on Okeh, with the same number as Vocalion at an unknown date (presumably after Vocalion was discontinued).

While other Variety artists would end up recording for Vocalion, the 3 Peppers were not in their number.

The headline in the November 6, 1937 Pittsburgh Courier read: "New Theater In Harlem To Open Doors Nov. 11" and "Cast Of More Than 100 People Have Been Selected". This announced the opening of the West-End Theater, "the second theater in the community presenting an all-colored stage revue along with first-run pictures." Those named for the opening night festivities were Pigmeat Markham, Jimmie Basquette [sic], Babe Wallace, Susaye Brown, Madeline Belt, Timmie & Freddie, Charlie Turner & His Arcadians (featuring Emmett Mathews, future member of the Red Caps), and the 3 Giants Of Rhythm. I have to admit to never having heard of several of them.

A December 4, 1937 one-liner in the Pittsburgh Courier said: "ROBBIE BELL, one of the Three Peppers, who started his career with the St. Louis Crackerjacks." That's it; a clause, rather than a sentence; it supposedly finishes the opening title: "DO YOU KNOW THESE PERSONALITIES", but doesn't answer the question, "why should I know him?". (These people really threw in anything to fill up space in a newspaper). Had Bob Bell been with the St. Louis Crackerjacks? I've no idea. They were a famous aggregation that had been around performing and recording for several years, but there's nothing else linking him to them.

Another screaming headline (in the Pittsburgh Courier of May 14, 1938): "New All-Colored Radio Commercial Looms". Supposedly, Willie Bryant, the 3 Peppers, and the 2 Novels had been signed to do a commercial for the True-Blue Beer Company (this really sounds like something out of a bad movie, but it's for real). The commercial was to be broadcast from the S. S. Yankee, "the first all-colored showboat to travel the water lanes of the Hudson River." The whole idea was scuttled later in May because, Bryant claimed, the money wasn't good enough.


In June 1938, Vocalion issued "It Must Be Love", a previously-unreleased Variety track by Sally Gooding & the 3 Peppers. The flip was "Liza (All The Clouds'll Roll Away)", by the Clarence Williams Trio. As far as I'm concerned "It Must Be Love" is the best of the three Sally Gooding collaborations; I'm surprised that it took them so long to issue it.


A nice photo of the group appeared in the July 2, 1938 Afro-American (although the caption mixed up Roy Branker and Bob Bell). It said that they'd finished a 10-month engagement at the Hickory House (where, you'll remember, they were supposed to have appeared until the fall) and were now working a summer resort in Forrenton, Connecticut. From there, it was to the Harlem Club, in Saratoga Springs, New York and then back to the Hickory House.

After that, it was the Kit Kat Club on West 52 Street in Manhattan, appearing along with Orlando Roberson ("the sepian Morton Downey"). The New York Post of September 24, 1938 called them "the demon instrumentalists and singers who lifted spirits at the Hickory House for a long spell." Then, it was on to Mammy's Chicken Farm, also on West 52 Street; they were there at the beginning of November.


The Peppers returned to the Apollo Theater the week of November 18, 1938. Others on the bill were Bill "Bojangles" Robinson; Ford, Marshall, and Jones; George Williams; and Wen Talbert's Swing Band.

In late 1938, the 3 Peppers got a contract with Decca Records. Their first session was held on December 16, at which time they recorded "Down By The Old Mill Stream", "Fuzzy Wuzzy", and new versions of "Yas, Yas, Yas" (spelled "Yass Yass Yass" in the Decca master book) and "Swing Out Uncle Wilson" (which, in my opinion, is nowhere near as good as the original).


It's possible that the Decca contract was the result of the Peppers leaving Irving Mills and switching over to the Philadelphia-based Jolly Joyce Agency. They were definitely with Joyce by March of 1942, but I can't find out just when the switch occurred.


Their first Decca release was "Fuzzy Wuzzy", backed with "Down By The Old Mill Stream" in January 1939.


In February, they were part of a Bill Robinson revue at Proctor's, in Schenectady, New York. The February 3 Schenectady Gazette said, "The Three Peppers have an unusual song set with a base [sic] viol, a guitar and piano. These talented men sang many numbers, some of them, their own compositions. The applause that they were accorded they richly deserved and it brought the show up to that state of enthusiasm and pace where it could properly appreciate Bill Robinson who followed these acts." Over the years, they'd appear many times with Bill Robinson, who usually used them as his lead-in act.


The March 25, 1939 Pittsburgh Courier noted that the 3 Peppers were at the Cocoanut Grove, at the top of Manhattan's Park Central Hotel. They initially appeared along with Chick Webb's band (featuring Ella Fitzgerald), and were held over when Webb moved on to another venue.

On May 22, 1939, the 3 Peppers held their second Decca session. This time, they waxed "Smile Up At The Sun" (which they'd originally done for Variety, along with Sally Gooding), "Love Grows On The White Oak Tree", "It's A Puzzle To Me (So What!)", "Three Foot Skipper Jones", and "Pepperism", an instrumental.


In June, Decca issued the new version of "Swing Out Uncle Wilson", backed with "Love Grows On The White Oak Tree". A confusing review of the disc appeared in the July 22, 1939 Indianapolis Recorder: "The Three Peppers, making their bow on Decca, are a natural for swing fans. They are a vocal trio with piano, bass, guitar and drums. Bob Howard is spotted on vocal and piano." Even the label mentions drums, although I can't hear them and there's no indication who might have played them And who's Bob Howard? Okay, Bob Howard recorded for Decca with his orchestra, but his name isn't on the 3 Peppers label, the record numbers aren't particularly close, and Roy Branker was the pianist. (Of course, it wasn't their first Decca release either.)

The July 30, 1939 Capital Times (Madison, Wisconsin) gushed over "Love Grows On The White Oak Tree": "Don't miss this one. A nifty new vocal group, clever lyrics and a guitar-piano combination de luxe. Big days ahead for this tune. Recording excellent."

In August, Decca released "Three Foot Skipper Jones" coupled with "It's A Puzzle To Me (So What!)".


On September 10, they appeared at Mt. Gretna Park in Lebanon, Pennsylvania. (Also on the bill were the Blue Stone Ramblers with Jake The Midget.) The ad said that they were straight from the Cotton Club in New York, where they were featured with Cab Calloway's Orchestra and were presented by the Columbia Broadcasting System. (Over the years, they sporadically had their own radio shows: December 1932 through October 1933; November and December 1936; November 1938; April through June 1939; September 1939 through January 1940; February and March 1942; September through November 1942; and September and October 1948.)


The next Decca release came out in October 1939: "Smile Up At The Sun", backed with "Pepperism". Also in October, they were at the Elks' Home in Pottstown, Pennsylvania.



Sometime in 1939, they'd journeyed to California to be a part of Million Dollar Productions' "Straight To Heaven". This was a crime drama with an all-black cast, featuring Jack Carter and James Baskett (his name was spelled all kinds of ways), released on December 12, 1939. I don't know what they sang in it. (The choices are: "Straight To Heaven", "You Can Count On Me", "When The Dark Becomes Dawn", and "Don't Stop". I assume that the team of Millie & Bubbles danced to a couple of these and the Peppers sang the others.)


March of 1940 found the Peppers headlining at the Stork Club in Philadelphia. They were there again in September (unless they'd never left; I can't find any other appearances for them in 1940).



On May 2, 1940 Decca brought them in for another session. This time, they laid down "Tom Tom Serenade", "Hot Dogs", "Mary Had A Little Lamb", and "That Was All I Meant To You?". Decca issued "Hot Dogs", backed with "Tom Tom Serenade" in August.


In November 1940, they were at the Lido Venice in Bristol, Pennsylvania.


On Friday, January 10, 1941, the 3 Peppers were back at the Apollo Theater, this time with Earl Hines, Mirth & Melody, Freddie Robinson, and [James] Baskette (who'd play Uncle Remus in Disney's "Song Of The South"; note that he was famous enough by this time to be known only by his last name).


In March 1941, Decca released "That Was All I Meant To You?", coupled with "Mary Had A Little Lamb". Note that the song was mis-titled on the label as "Was That All I Meant To You".



In May, they were at Frank Palumbo's 20th Century Club in Philadelphia, From there, they went to the Green Shay, in Harrisburg ("Pennsylvania's Finest Nite Club"). December found them ("Radio, Stage and Decca Recording Artists") at the auditorium of the Fraternal Order Of Eagles (Lebanon, Pennsylvania). After this, they spent the summer of 1941 at Jack Diamond's Martinique in Wildwood, New Jersey.


On September 14, 1941, they appeared at Sunset Park ("Rt. 1 - 7 miles East of Oxford, Pa."). Also on the bill were Breinlinger's Marimba Band, the Acro Maniacs, Tom Osborne (World Famous Magician), Smokey & Henry, Betty Jay & The Plainsmen, Flash - Woody - Lefty, and the Checkerboard King Himself - "Happy Johnny". What a lineup!

One of the Pittsburgh Courier's gossip columns (January 3, 1942) said "The Three Peppers became such a sensation in Philly nitery circles they were called to the coast for film work. But who wants to go to California? ... Us!" But a blurb the following week said "The war situation out California way has the Three Peppers thinking more than twice about their scheduled trip to the coast and a spot in a pending 20th Century-Fox flicker." Other than acts appearing at shows for soldiers, there's usually little ever reported in entertainment columns that would lead you to believe that we were actually fighting a war. In this case, however, that second blurb was hinting at the genuine concern, only a month after Pearl Harbor, that the Japanese were planning an invasion of California in 1942.

The January 10, 1942 Pittsburgh Courier said, "While Walter Williams of the Peppers is just about ready to move his beautiful wife to Harlem". It really is just a single clause that's not connected to anything else in the piece.

The Peppers were currently at Frank Palumbo's Cafe in Philadelphia (where they were characterized as the "highest priced local nitery act"). They were supposed to have opened, on January 15, at the Radio Room of the Hollywood Recreation Center; however, Palumbo kept them on. The Philadelphia Inquirer (February 13, 1942) said: "The Three Peppers start their 19th week at Frank Palumbo's South Philadelphia bistro." (One of the things I've learned over the years is that the length of time an act is reported to have been at a particular venue becomes more inaccurate the longer it's reported to have been.) In the same issue: "Hangout for the swing addicts is the New 20th Century [another Palumbo-owned club], where the Embassy Boys join the established favorites in lowdown chamber music. Bob Bell and the Three Peppers ride the jive and the Arthur Strohman Group cuts the boogie-woogie right on down." Sounds like they're at two different clubs, doesn't it? Well, they were.

The March 7, 1942 Billboard talks about the unusual double booking:

Local Act Proves It Can Make Dough
PHILADELPHIA - Three Peppers, sepia instrumental-vocal act, makes nitery history here, proving there's big money in this city for acts that can make the grade. Since the season's start, set has been doubling between Palumbo's Cafe and New Twentieth Century Club, both operated by Frank Palumbo, at $650 weekly. Picking up options, Palumbo is continuing the act until the season's end in June.

Peppers added another $350 weekly, to make it an even $1000, Wednesday (25). Act started a nightly commercial program on KYW, bank-rolled by Palumbo, to advertise his string of after-dark spots. Earnings set a new high here for local acts.

Peppers, booked by Jolly Joyce here, are skedded [scheduled] to summer at the Martinique Cafe, Wildwood, N. J.

The March 14 Billboard reviewed their KYW radio show (15 minutes, beginning at 11:30 PM):

This nightly stanza makes the first time that a local nitery op [operator] has shelled out for a regular commercial. Instead of the usual dance remote, Frank Palumbo goes into the studio and across the board to bally [ballyhoo; play up] the banquet and fun facilities of his Palumbo's Cafe and his New 20th Century Club. [Translation: the radio broadcasts originated from both of Palumbo's night clubs and he, himself, is sponsoring them.]

Three Peppers, sepia swing trio who headline the entertainment at both of Palumbo's niteries, have plenty on the ball for radio. Reminding much of radio's one-time Three Keys, both in format and performance, it's an unusual vocal and instrumental blend of guitar, piano and bass.

Selections are entirely on the jive side, steeped deep in the Harlem tradition, making the quarter hour a swingy and zingy session. Couple their original compos [compositions] with current song faves. A vocal for each bit, with guitarist Bob Bell sandwiching in a solo song. Get in four selections for the quarter hour, and, with the Peppers stronger on the vocal side, it all adds up to a pleasant dialing.

Also commendable and meaning much in maintaining the pace for the show is the copy scribbled by Milt Shapiro, publicist for the Palumbo niteries. Wordage is in keeping with the spirit of the jive songs, and the commercials are punchy and in good taste. Emphasize the banquet and party facilities at Palumbo's Cafe and the swing atmosphere prevailing at the New 20th Century Club.

Stanza should go far in building patronage for the niteries. If it does the selling job it's a cinch the town's other nitery ops will start blossoming out as radio sponsors. In the past, nitery ops have bought spot announcements, but, this is the first time that a floorshow feature is coupled with the out-and-out commercial appeal.

By the end of April, they'd finished up at both locations, although it was supposed to have been June. From there, Jolly Joyce booked them into the 21 Club in Baltimore, starting on April 29. Then, it was Brendel's Manor Park ("10 miles west of Baltimore on Route 40") for a May 17 show.


They (and the Charioteers) spent the summer of 1942 at the Martinique in Wildwood, New Jersey. In September, October, and November, there are listings for a 15-minute 3 Peppers radio program in some Ohio newspapers.


October found their old friend Toy Wilson at the Onyx Club, on West 52nd Street in Manhattan, along with Billy Daniels and Baby Hines; Still there the following August, he'd be sighted many more times over the years.

The Peppers started a two-month engagement at Chin's Cocktail Lounge (Cleveland) on September 14. November 16 found them beginning an eight-week stay at the Florentine Gardens in Hollywood.

On December 27, 1942, they appeared at a USO show at California's Minter Field: "The hot rhythms of Bob Hall [sic], Roy Branker and Walter Williams - piano, guitar and string bass trio known as the 'Three Peppers' - ended the show." (Bakersfield Californian, December 28, 1942).

A December 29, 1942 article in the Afro-American listed the 3 Peppers as one of the acts that had appeared on Ralph Cooper's wildly popular WMCA radio show, "Jump 'N' Jive". It didn't say just when they had appeared, but the list of performers comprised almost every famous black act of the time, including Erskine Hawkins, Savannah Churchill, Bill Robinson, Sam "Spo-Dee-O-Dee" Theard, the 3 Riffs, Benny Carter, Una Mae Carlisle, Bill Bailey, Lena Horne, the Charioteers, Earl Bostic, Taps Miller, June Richmond, Pete Johnson, Albert Ammons, Lucky Millender, Trevor Bacon, Ella Fitzgerald, Billy Daniels, Orlando Roberson, the 4 Gingersnaps, Earl Hines, Billy Eckstine, Madeline Greene, Jimmie Lunceford, Dan Grissom, Jay McShann, and John Kirby.


In March 1943, the Peppers were still at the Florentine Gardens in Hollywood; presumably their November gig had been extended. During this time, they were tapped to sing "Swingin' At The Cotton Club" in the RKO Radio Pictures movie "A Lady Takes A Chance", with Jean Arthur, John Wayne, and Phil Silvers. It was released on August 19, 1943,


The March 6, 1943 Billboard had this blurb, "WILDWOOD, N. J., Altho outlook for the summer at this seashore resort is still nebulous because of war and travel conditions, Jack Diamond, proprietor of the Martinique Cafe, is preparing for a big summer. Is dickering for the Three Peppers and the Barbary Coast Boys for the season. Will be the sixth summer for the Peppers." Didn't happen, however; they didn't go back East that summer.


Why? Because the 3 Peppers became part of Bill Robinson's "Born Happy" revue Opening April 12 at the Alcazar Theater in San Francisco (and remaining there until May 21), it also starred Mabel Scott, the Delta Rhythm Boys, Velma Middleton, Babe Wallace, Judy Carroll, Whitey's Jitterbugs, and Rose Murphy. Although the show got mixed reviews, the Oakland Tribune of May 10, 1943 said, under the headline "3 Peppers 'Stop Show' Nightly":

The Three Peppers stop the show every night in "Born Happy" at the Alcazar Theater. They are three young men who sing and play the piano, guitar and bass. Two of them come from New Orleans and the third from New York where they started holding "jam" sessions together. [Ah, press agents. What would I do without them?]

They were so good at "jamming" that they got a job at the Kit Kat club in 1936 and have since appeared at all the top-flight clubs in the country, have made Decca recordings, and recently completed an assignment with Jean Arthur in her latest motion picture "Lady Takes A Chance."

The Three Peppers are appearing with Bill Robinson in his all-colored variety revue "Born Happy" now in its fourth week at the Alcazar Theater.

Note that the "Judy Carroll" mentioned as part of the cast in the ad is the same "Judy Carol" who would record "I Want To Love And Be Loved" with the Basin Street Boys on Exclusive in 1947. The "Judy Carol" spelling is correct, but it's the same singer.

The Oakland Tribune of April 13 heaped more praise on them, in an article headed "3 Peppers Prove Riot Of S.F. Show":

Relatively two hours and 20 minutes after the curtain lifted on "Born Happy" at the Alcazar Theater last evening, the Three Peppers arrived on the scene, three young Negroes armed with a midget piano, a medium sized guitar and bull fiddle and a generous portion of talent and personality.

Less than two minutes later, this trio, described as fresh from successes at the Florentine Gardens in Southern California, had a packed house in the cup of their hands and the aforesaid packed house was having its first opportunity to sit back and whack its palms in genuine glee.

It may be that in faster company the Three Peppers would not be such a riot, but I doubt it. From where I sat it seemed that these three boys would be able to hold their own in any company, even if they chose to retain the questionable lyrics of one song - they are accomplished instrumentalists, and they have showmanship.

They paved the way for Bill Robinson, who promptly settled down to work and chaos was turned to into order....

But unless there is some drastic routining [sic] of "Born Happy" there isn't much point in getting to the Alcatraz [sic; should be Alcazar] until, at the very least, 10:30. True, Robinson makes an appearance in the first half but it is unimportant, limited to a few minutes of dawdling with a second-rate chorus line and taking the welcome bows that are always his in this neck of the woods.

It is set forth in the program that Sid Grauman [of Grauman's Chinese Theater fame] produced "Born Happy" and that Marty Forkins [manager of Bill Robinson, as well as Jesse Owens] was the general manager. This is pretty hard to believe. It seems much more logical that the Messrs. Grauman and Forkins went fishing while the show assembled itself. It is incredible that two men with such a practiced eye for selecting talent should have allowed it to become so jaundiced.

The single bright acts in the first act were a dancer named Holmes [half of Holmes & Gene] who could do tricks with a cigarette and a comedian named John Mason, whose impersonation of a tipsy gentleman was amusing. Holmes rested on his laurels; Mason returned to make a botch of a camp meeting incident. The rest of the troupe - dancers, singers, jitterbugs - was uniformly fifth rate and that's giving it all of the breaks.

From San Francisco, the production moved down to Los Angeles, opening at the Biltmore Hotel on May 27. First-nighters included Eleanor Powell, Shirley Temple, and Sergeant Joe Louis. The Pittsburgh Courier said, on June 5: "Three Peppers were terrific and came in for a lion's share of audience plaudits. Hollywood is missing a great bet in this sparkling trio. Their rendition of 'The Man Who Comes Around' brought the house down." (That's the same song that the 3 Bits Of Rhythm recorded as "The Man That Comes To My House"; it had even been recorded by Ozzie Nelson.) On June 21, the show moved to the Mayan Theater; after that, it was the Orpheum.

On July 24, the Pittsburgh Courier reported that: "Uncle Sam all but broke up the famed Three Peppers trio Tuesday [July 20] when Roy Branken [sic], sparkling pianist, reported for induction. With Bob Bell, another member of the outfit, expecting his 'greetings' any day now, the 'Peppers' seemed to be doomed for the duration. The aggregation in their last engagement proved to be show stoppers with Bill Robinson's variety show, 'Born Happy'." I'm not sure what the phrase "in their last engagement" was supposed to mean. Since they were still with the show, I take it to mean "in their latest engagement". Presumably Roy was replaced, but there's no mention of who might have been the new pianist.

After the depressing news that Roy Branker had reported for induction, the Salt Lake Tribune reported on September 26 that "Born Happy" was to appear at the Uptown in that city on the 29th and continue at least through October 5. One of the acts, it said: "Billed as 'Delightful, Delicious, De-lovely,' the Three Peppers are a trio of young men who sing and play the piano, guitar and bass. The three, who are Bob Bell, Walter Williams and Roy Branker, have appeared at top-flight clubs and theaters and recently completed a stunt in the new Jean Arthur picture, 'A Lady Takes A Chance'." So how did Roy Branker get back with them? Stay tuned.

A review in the Salt Lake Tribune of September 30, 1943 said, "... the 'Three Peppers,' singers and instrumentalists, add their own variety of spice to the show, filling in admirably while one awaits reappearance of the star." Translation: Everyone went to the show to see Bill Robinson dance. However, he couldn't be onstage continuously and the other acts took up the slack between Robinson's appearances.

The Peppers left "Born Happy" in late October, opening November 3 at the Swan Club in Philadelphia. (In a revue like this, acts would come and go throughout its run.) An article in the November 13, 1943 Billboard said: Three Peppers Nab 1G Job In Philly

PHILADELPHIA, Nov. 6 - Three Peppers, sepia outfit, who left town for the West Coast a year ago, are back to chalk up a new high In prices. Opened Wednesday (3) at the Swan Club at $1,000 a week, booked by Jolly Joyce here. Last week [they had to have meant "last year"], Peppers led the local field in drawing down $650 a week for a doubling stint between Frank Palumbo's and the New 20th Century.

Since leaving town, trio appeared in RKO's Lady Takes A Chance and were featured in Bill Robinson's Born To Swing [sic] musical. Local engagement reunites the original combo [sorry, Toy], pianist Rog [sic] Branker getting a medical discharge from the army to take his spot back with the boys.

[That last sentence actually made it sound like you could waltz into the general's office and ask to go home and play the piano with your friends. More probably, Roy had flunked the army physical.]

No article ever explained how they managed to appear at two venues. My guess is that they did an early show at one, then were ferried to the other for a later show, possibly even repeating the switch-off throughout the night. Clubs remained open later so that war workers on swing shifts could get some entertainment (and the Peppers weren't the only act at either club). The phrase "good for morale" was very common.

On October 7, the Toy Wilson Trio, and the whole Onyx club show, played for the soldiers at Camp Shanks (in Orangetown, New York) under the auspices of the USO. They'd continue touring military bases for the duration of the war.


And now, we come to the first mention of the Bell Brothers' food emporiums. In December 1943, Bob Bell, and his brother, George, opened Bell's Restaurant at 149th Street and Broadway, in Harlem. Supposedly, Bob's wife, Thelma, was well-to-do and financed all his various culinary ventures. We'll dine here again later.


Starting January 3, 1944, the 3 Peppers were part of the show at Manhattan's Club Zanzibar, along with Patterson & Jackson and Ada Brown. They were still there in April, although they took April 3 off to appear at the Yacht Club, along with Billy Eckstine, Billie Holiday, and the Harlem Highlanders. In May, it was reported that Jolly Joyce and Zanzibar operator Joe Howard were trying to work out a 5-year deal in which the Peppers would appear there 20 weeks a year. However, the only other time they seem to have been there is in April 1945, so I imagine the deal fell through.

The February 26, 1944 Billboard had this to say about their Zanzibar appearance (after panning Dusty Fletcher's routine): "The Three Peppers (guitar, piano and bass) have a combination of instrumentaling [sic], supposedly funny business and suggestive lyrics to offer. Trio draw moderate laughs and fair mitting [applause], and pave the way for Miss [Ethel] Waters."


On June 11, the Peppers appeared at Valley View Park in Hellam, Pennsylvania: "You've heard them on the air, you've seen them in the Movies, now see them in person. One of the greatest Comedy Trios known. You'll enjoy their hilarious comedy and singing." A strange venue, they shared the stage with the Wyoming Duo ("Western team with AUSTRALIAN Bull Whips, Cowboy Songs and Ropes") and the New Prairie Pals ("With the return of 'RAWHIDE,' your favorite Comedian, and BOB, who is very versatile with the fiddle, mandolin, tenor banjo, guitar and singing."). Admission was only 37 cents, plus tax (children 12 cents).

On June 25, they began another full-summer engagement at the Martinique Cafe, Wildwood, New Jersey. They wanted to stay on at the Zanzibar (or, more probably, Jolly Joyce wanted them to), but Martinique owner Jack Diamond wouldn't let them out of the engagement.

War or not, business had been good at Philadelphia's night clubs. So good, in fact, that a lot of owners figured that now was the best time to sell them and make as much profit as possible with all the ready cash floating around. So said "Want To Buy Club? Phil Spots For Sale" in the July 15, 1944 Billboard. (And yes, children, many people made a fortune off war. Fortunately, that never happens anymore.)

The Pittsburgh Courier reported on September 30 that "The Three Peppers, who recently opened at the Swan Club in Philly, have been signed for a series of recording releases, and a group of RCA Soundies for the picture juke-boxes." They'd be at the Swan Club for a month.


Jolly Joyce secured a new contract for them with Decca, and they held their first session in over four years on October 9, 1944. This resulted in another four songs: "Just Because I Do", "Take Everything There Is (But Leave Me You)", "Rhythm Sam", and "Good Old Tennessee". However, Decca wasn't particularly impressed with the results; it would be three years before any of these were released.


The part about the RCA Soundies was wrong. Actually, on August 10, 1944 they recorded four tunes for Filmcraft Productions (which subsequently sold them to Soundies): "Mary Had A Little Lamb", "Ain't She Pretty", "Take Everything", and "Rhythm Sam". Then, on August 16, the Peppers were filmed lip-synching to the first three (more about "Rhythm Sam" later). The first of these to be released was "Mary Had A Little Lamb", on October 9. This was followed, on November 20, by "Ain't She Pretty" (which was mentioned in the December 2 Billboard and also featured Nellie Hill as a dancer).


Future trumpet great Miles Davis lived in Harlem in 1944. According to John Szwed's "So What: The Life Of Miles Davis" (Simon & Schuster, 2001), he and his wife, Irene, used to frequent the Bells' establishments (by this time a restaurant, a soda parlor, and a cocktail lounge, all around Broadway, in the 140s). The soda parlor was the inspiration for Davis' composition, "Sippin' At Bells", recorded for Savoy in 1947.


On December 4, they began an engagement at McVan's in Buffalo. Appearing with them was (by now, 40-year-old) fan dancer Sally Rand.

The December 16, 1944 Billboard had an article about the Jolly Joyce agency. It said that Joyce decided to not only handle acts, but handle the songs that they wrote. "Fuzzy Wuzzy", it said, was sold to Universal Studios to be sung by the King Cole Trio in the Olsen & Johnson film "See My Lawyer". Their old 1939 tune (written by Bob Bell and Roy Branker) should not be confused with "Fuzzy Wuzzy Was A Bear" by Milton Drake, Al Hoffman, and Jerry Livingston (and sometimes recorded as just "Fuzzy Wuzzy").

Also mentioned in that article: Bob Bell and Roy Branker had written a song called "Bring Another Drink". While the Peppers never recorded it, Jolly Joyce also placed it with the King Cole Trio, who waxed it in 1944.

January 1945 found the Peppers at the Rainbow Room of Ciro's in Philadelphia (another Frank Palumbo club); they'd started on the 8th, for an indefinite run. Also on the bill were the Cats & The Fiddle, the Jack Verna Trio, the Fred Eddmond Trio, and the Four Men Of Rhythm.


On April 17, 1945, the Peppers were part of Lionel Hampton's "Zanzibarabian Nights" revue at the Zanzibar, which also included the Peters Sisters, Son & Sonny, Otto Eason, Maurice Rocco, and the Claude Hopkins Orchestra. The third of the filmed 3 Peppers Soundies, "Take Everything", was released on April 23.

In June 1945, the Peppers played Jack Lynch's Hotel Walton in Philadelphia. Supposedly this was the first time a small unit had played this prestigious venue. Then, it was on to the Shangri-La in Philadelphia. On July 16, they opened at Nick's Town Tavern, in Delair, New Jersey, for an indefinite engagement.


The New York Age reported, on November 3, 1945, that "Bobby Bell of the Three Peppers has just returned from an engagement which took him and his group into Philly and other points nearby." The Peppers had once again been doubling at two of Frank Palumbo's venues: Ciro's and Palumbo's Cafe. At the same time, Toy Wilson was at Lou's Chancellor Bar in Philadelphia, along with Bonnie Davis & the Piccadilly Pipers.

However, there was trouble brewing. The December 15, 1945 Pittsburgh Courier had only this to say: "The Three Peppers, one of the greatest acts in modern show biz, are callin' it quits." The Buffalo Courier-Express of December 30 had this article: "Pianist Featured In McVan's Show. Roy Branker, boogie-woogie pianist formerly of the Three Peppers and now starring in his own right, heads the current floor show at McVan's....." Finally, Billboard said, on January 12, 1946: "Three Peppers Stowed Away In A Pot Because One Quits. Three Peppers, one of the first [leading] cocktail units in the field, and commanding top money, called it quits this week [actually at least a month earlier] because Bob Bell, guitarist and singer, dropped out of the business. Roy Branker, the team's comedy piano player, is going in for a solo builder-upper, breaking in his act at McVann's [sic; McVan's is correct] night club, Buffalo." Bell seems to have left in order to devote more time to the family restaurant business (although I doubt it's that simple; it never is).

Billboard had this little blurb in its March 9, 1946 edition: "Joe Davis Trio is reconverting by adding Walter Williams, ex-bassist with the disbanded Three Peppers. The crew will be dubbed Walter Pep and His Varieties and will feature Davis on bass, Bert Payne on guitar, Williams doubling on bass and guitar, and Beryl Booker at the piano." I can't find a single other mention of that group, although the Joe Davis Trio was quite respected in its day.

In April 1946, Roy Branker was entertaining at the Club Plantation in St. Louis.


Remember "Rhythm Sam", the fourth track recorded for Filmcraft Productions (the one they never made a film of)? Soundies finally did get their film, releasing it on June 17, 1946. However, the 3 Peppers weren't in it. As the film's title confusingly explains: : "Featuring The Lenox Trio, With John Dance, Music By The Three Peppers". They took an unidentified pianist, guitarist Carl Lynch, and bassist Ivan "Loco" Rolle, called them the "Lenox Trio", and had them lip-synch to the Peppers' pre-recorded track [there was also a dancer named "John Dance" in the video]. Therefore, while somewhat confusing, the credits are actually honest and really do make sense. Mark Cantor (Celluloid Improvisations Music Film Archive) explains:

Most SOUNDIES were recorded at a session that generally included four soundtracks. They were filmed soon thereafter, with the actors and band members lip-synching to their recording. (This was called "sidelining" in the profession.) This was the general procedure for music performances in films for much of the 1930s, 1940s, and into the 1950s. In the case of this [3 Peppers] series, for reasons unknown (cost, perceived need for the catalog, etc.), it was decided to only film three of the four soundtracks that had been recorded; the fourth was put on the shelf. When a black cast film was needed in 1946, the producers took the soundtrack and assembled a trio, not the original one, to mime on screen.
Toy Wilson was still around; his Trio was at the Onyx Club in February 1946. By July, he'd moved on to the Wanamassa Gardens in Asbury Park, New Jersey (only he, not the trio, was mentioned "at the baby grand"). Also on the bill was Skeets Tolbert and His Gentlemen Of Swing. Roy Branker spent July at the Harbor Bar, Atlantic City.

The September 21, 1946 Billboard reported that "Harry Polk, guitarist, who twice in two months filled in for Oscar Moore with the King Cole Trio, organizing a trio of his own. Teams with Walt Williams, bassist of recently disbanded Three Peppers, and auditioning for a pianist." Since it didn't mention Williams' stint with "Walter Pep and His Varieties", I imagine that venture had been a complete flop. In August 1946, Roy Branker appeared at the Coronet (Philadelphia) as part of a revue featuring the Cootie Williams Band, Pigmeat Markham, and Thelma Carpenter. He was held over when Cootie Williams was replaced by Ella Fitzgerald.


The November 9, 1946 Billboard reported that, "Three Peppers reorganized and will return to Ciro's [one of Frank Palumbo's Philadelphia clubs] in December. There's also a listing for the 3 Peppers at the Town Casino (Buffalo, New York) starting on December 16. The group couldn't have contained Roy Branker; in December 1946 he was at the Blue Mirror, in Newark, New Jersey. However, there's no clue as to who was in the group.


In September 1947, for whatever reason, Decca reached into its vault and released a couple of the tunes that the Peppers had recorded back in October 1944 "Good Old Tennessee" and "Just Because I Do". Note that the label credits Jolly Joyce and Ollie Shepard as being the writers of "Good Old Tennessee". There's no other mention of the 3 Peppers in all of 1947.


In January 1948, Roy Branker, still being billed as "formerly of the Three Peppers", was booked into Mercur's, in Pittsburgh. A little blurb in the January 24 Pittsburgh Post-Gazette said: "All the pep the Three Peppers used to display seems to have been inherited by the unit's ex-pianist, Roy Branker, now on his own at the Mercur Music Bar." This could imply, although by no means with certainty, that there was also a somewhat tepid 3 Peppers group around simultaneously. By June, Roy ("Dynamo of the Piano") was at Rennie's, in Cumberland, Maryland. November found him at Harry Potter's Supper Club in North Hollywood. In February 1949, he was at Lou's Moravian Bar in Philadelphia. Keep in mind the praise Roy's been getting; it'll probably go a long way toward explaining later developments.

The 3 Peppers (whoever they might have been) had a 15-minute Sunday afternoon radio show in September and October 1948.

And then, the re-birth. The May 14, 1949 Billboard trumpeted: "3 Peppers Are Back Together". It goes on to say:

PHILADELPHIA, May 7 - The Three Peppers, top instrumental-vocal unit until a half dozen years ago and before the King Cole Trio took over the triplet honors, will reorganize with the same three original Peppers. [Once again, Toy Wilson is forgotten!] The threesome, which played the top spots around the country, made flickers and waxed for Decca last, is being brought together again by Jolly Joyce, local theatrical agency head, who managed the Peppers in the old days.

Bob Bell, featured singer and guitarist, is disposing of his interest in a restaurant in New York's Harlem to revive the trio. It was his entrance into the bistro field that broke up the trio. Pianist Roy Branker, who had been carrying on as a single under the Joyce aegis, gives up his solo days, bassist Walter Williams quits the local dance bands.

Another blurb (Billboard, July 30, 1949) credited their revival to Jolly Joyce, who had probably missed the mastery of their performances (or at least his cut of their earnings). The re-formed group spent the summer at the Bolero Club, in Wildwood, New Jersey. In spite of that blurb talking about Bob Bell being the "featured singer and guitarist", from now on, for as long as he'd be with the group. it's always Roy Branker's name that would be mentioned in Peppers ads. This leads me to believe that Roy and Bob didn't always see eye-to-eye as to whose talent was drawing in the customers.

I suppose that, in order to give the group more exposure, Jolly Joyce arranged for them to record for Ivin Ballen's Gotham Records. (One blurb called it a New York company, which it had originally been, but by this time, Ballen had moved it to Philadelphia.) They signed a contract for twelve sides on June 21, 1949, although, since I can only find seven titles, it's possible that the full twelve were never recorded. A July 23 piece in the Pittsburgh Courier said: "already they have cut a dozen sides for the firm...." However, that could just be a press agent parroting back the terms of the contract. Note that none of their Gotham releases was ever sent in to be reviewed in the trades.

[IMPORTANT NOTE: There was a 1990 CD on Collectables Records called "Eddie Cole and the Three Peppers". The collection featured 9 tracks by Eddie Cole & His Gang (Eddie was Nat King Cole's older brother). In order to fill up the CD, several 3 Peppers' songs were added. They neither backed Cole on any of his songs nor was he present on any of their recordings. These are just recordings by two different, unrelated artists. The liner notes make this clear (however, they're all but unreadable and the Internet teems with references to Eddie Cole being part of the 3 Peppers).]

Sometime in June (possibly on the 21st; possibly on more than one day), the 3 Peppers recorded these tunes for Gotham: "One Potato", "One Too Many For Me", "Mommy-o" (a song Roy Branker wrote along with Romaine Brown of the Red Caps), "Delilah (With A Capital "D")", "I'm Always In Love With Somebody Else", "Ain't Misbehavin'", and "Three Little Words". I'm mystified by "One Potato"; a tune that was singled out in blurbs talking about their performances. To me, it's a somewhat boring song with a boring delivery. I suppose that when they performed it live there was a lot more to it.

They spent the summer of 1949 at Molly Diamond's Club Bolero in Wildwood, New Jersey. Since the Bolero was actually owned by Jack Diamond (of the Martinique), I assume that Molly was his wife. During their stay, Gotham released "One Potato", backed with "One Too Many For Me" in August.


September found "The Original 3 Peppers, featuring Roy Branker" at the Club Del Rio in Philadelphia.


An article in the New York Age (October 8, 1949) was headed "Uptown, It's Bells' Bar, Luncheonette". One paragraph said "Bell's Luncheonette is under the management of George and Bob Bell, well-known brothers about town. George Bell was formerly assistant manager of the Hotel Theresa bar and Bob is one of the Three Peppers." So much for Bob disposing of his interest in the restaurant.


In early December, the 3 Peppers were at the Club Alexandria in Newport, Kentucky. They were advertised as "The 3 Peppers, RKO Pictures and Recording Artists, Featuring 'One Potato-Two Potato' Roy Branker". A review of the show in the Cincinnati Enquirer (December 6, 1949) said:

Baby, it was cold outside - but they had to turn on the air-conditioner at Club Alexandria last night. Reason was opening of The Three Peppers, one of the hottest combo of singing musicians ever to hit town. Making their first appearance outside New York in 10 years, save for Hollywood chores in RKO pictures, the trio set toes tapping with genuine Harlem rhythm. Leader and main comedian Roy Branker and the boys answered repeated encores to such novelties as "One Potatoe [I don't think that Dan Quayle wrote the blurb] - Two Potato" [spelling inconsistency totally theirs] and "One Too Many For Me," plus a sizzling collection of be-bops."

Another Cincinnati Enquirer blurb (December 11, 1949), continues Roy's rise in stature: "Roy Branker, leader of The Three Peppers, screen radio, and recording comedy musicians, rates with the top Negro fun makers. His showmanship, now in evidence at the Club Alexandria, has earned The Peppers featured spots in movies including 'The [sic] Lady Takes A Chance,' starring Jean Arthur and John Wayne. Other members of the trio are Bob Bell, guitarist, and Walter Williams, bass fiddler."


January 1950 saw the release of the second Gotham record, "I'm Always In Love With Somebody Else", backed with their take on Fats Waller's "Ain't Misbehavin'", a pretty tame version considering how they sounded back in their late 30s jive days. All their Gotham sides, while competent, were recorded to show off their "supper club combo" abilities, and can't be called "exciting" by any means.


Also in January, the Peppers spent two weeks at Marty Bohn's Nut Club in Philadelphia. They were sandwiched in between appearances by Patti Page and Bea Wain. Then, it was into the Columbus Center Club in Chester, Pennsylvania. In April and May 1950, they played Chubby's, in North Collingwood, New Jersey.


After a stint at the Stork Club in Philadelphia, they spent the summer of 1950 at the Hotel Biltmore's Surf Club in Atlantic City. September found the Peppers at Johnny Brown's, a nightclub in Pittsburgh. Also on the bill was Ann Nichols.


In November, it was the Click, in Philadelphia. In early December, they checked into the Club Belvedere in McKeesport, Pennsylvania for two weeks.



In January 1951, they were at the Maroon Club, in Montreal. Then, it was the Brass Rail in London, Ontario, closing there on February 26. On March 2, they checked into the Holiday Manor in Philadelphia, following the 4 Tunes. They were there for a month before heading up to the Brown Derby Club in Toronto for a 6-week engagement. On June 4, they opened for two weeks at the Club Rio, in Allentown, Pennsylvania.


Their third, and last, Gotham release was "Mommy-o", coupled with "Delilah (With A Capital "D"), probably issued in mid-51. After appearing at Sciolla's in Philadelphia, they spent the third week of May 1951 at the Lyric Band Club in Hanover, Pennsylvania ("The Famous 3 Peppers Featuring Roy Branker"). Jolly Joyce ads still said "Decca and Gotham recordings" as late as December 1951.

NOTE: The master numbers on the three Gotham records seem to be out of order. Other Gotham artists had their songs issued in "master number" order (leading me to suspect that those numbers were assigned at pressing time). If this is true, then it's possible that the "third" Gotham record was actually issued as the second one, in late 1949. That would put the master numbers in numerical order. We'll probably never know.


When they appeared at the Glenn Rendezvous (Cincinnati) in July 1951 the Cincinnati Enquirer of July 20 gushed: "The Three Peppers, an instrumental and vocal combo from Broadway offer some of the best jazz heard here in full moons. Interspersed with solid rhythm they dispense an excellent brand of comedy, and work so hard they may expect to be scolded by the Musicians' union. Especially good is their rendition of Duke Ellington's 'Mood Indigo,' a perfect blending of voices to imitate reeds." Good to know the "human orchestra" genre wasn't yet dead in 1951.

Next month, the August 25, 1951 Billboard noted that the Peppers were booked into Atlantic City's Club Nomad for an "indefinite engagement" (it turned out to be 4 weeks). The September 15, 1951 Billboard mentioned a happy event: Roy Branker married Helen Curry of Atlantic City's Club Harlem. On September 24, the Peppers opened at Philadelphia's Black Cat.


In December 1951, the Peppers were back at the Brass Rail in London, Ontario. From there, it was four weeks at the Brown Derby in Toronto.


February and March 1952 found the Peppers at Snookie's Rendezvous in Miami Beach. On April 6, they began a four-week stay at the Capitol Lounge in Chicago; when it ended, they were held over for an additional month.

Then, they broke up again. The July 19, 1952 Pittsburgh Courier once again reported: "Roy Branker, piano mainstay with the Three Peppers through the years, is doing a single at Sarge's Little Brown Jug."

The 3 Peppers slogged on with an unknown pianist. The August 2, 1952 Billboard said, "The Three Peppers are back in Philadelphia after a long spell for a stay at the Glenn Hotel's Carver Bar." In December 1952, they were in the midst of another 6-week stay at the Brown Derby in Toronto.

The March 7, 1953 Pittsburgh Courier has this: "The Three Peppers, now wowing them at the Singapore Club [Miami Beach], will be one of the hottest trios on records. Watch for it." (Possibly Jolly Joyce was trying to set up another recording deal.) On April 13, they opened at the Esquire Sho-Bar in Montreal. Then, they went into Toronto's Brown Derby for the whole month of June.

Sometime after this, Roy Branker seemingly returned. The New York Age reported (June 13, 1953): "The Three Peppers (Walter Williams, Roy Branker and Bob Bell) booked into the swank club Inlet, Wildwood, N.J. for the entire summer." That engagement began on July 1 and they shared the billing with Chris Powell & The Blue Flames.

But was Roy Branker really back with them? Unfortunately, the prior item clashes with the Billboard report on the same date that said: "Also in Atlantic City, the Torch Club introduces Paula Watson and Roy Branker, formerly with the three Peppers." This is a tough one; either Roy had left just before the New York Age blurb ran or, more probably, the Age was using an old press agent handout. As far as I can determine, Roy never rejoined the Peppers after July 1952. However, the August 6, 1953 Jet, reporting on Roy and his wife splitting up (because Jet only reported important things), also said, "He is the pianist with the Three Peppers trio" (again, this could be from old press agent handouts).


In April 1954, the 3 Peppers left Miami since "the season" was over. (People from the north flocked to Miami to get away from winter for a while.) In September, they were at the J&L Lounge in Rochester, New York. New Year's Eve 1954 found the Peppers at Dave's Mirror Lounge, in Niagara, New York.

In early 1955, they came back to Miami for the next "season". The Pittsburgh Courier said (February 26, 1955): "Such known stars as the Treniers, Othella Dallas, Jo Thompson, the Red Caps, the Three Peppers, Richard Cannon [who had once been with the Ravens], Orlando Robeson, DeLoyd McKaye, are all actively employed in swank [Miami] spots."

The Pittsburgh Courier of October 29, 1955 said: "The Three Peppers are red hot at Pittsburgh's Flamingo Hotel." This is the last definite mention of a 3 Peppers appearance.

The January 21, 1956 Pittsburgh Courier asked the provocative question: "The boys are asking about the Three Peppers and are wondering if they will show down in these parts this season." No further explanation was given (did I really expect one?) The Pittsburgh Courier of September 8, 1956 said "Bob Bell of the Three Peppers and his Thelma of the lovely ladies celebrated a wedding anniversary in A. C. [Atlantic City] where he wooed and won her." It doesn't exactly say that the 3 Peppers are still in existence, however. They were famous enough so that association with them meant something, even if that association was no longer in effect.

There is never another mention of the 3 Peppers, except for a small blurb in the January 5, 1967 Jet: "According to comedian Timmie Rogers, the pre-Christmas bash being thrown by pianist-comic Romaine Brown in his East Side digs was supposed to be the 'party of the month.' It turned out being more of the 'party of the year' type with such supper club and entertainment luminaries as actor-comic Tiger Haynes, duo Bernie & Cheri, bassist Ted Cromwell, pianist-singer Roy Branker (formerly of The Three Peppers), calypso-folk singer Johnny Barracuda, pianist-singer Alice Darr and others jamming in a swing set with host Brown that would have resulted in a lease-breaking action in a less hip setting. A ball was had by all." Even in 1967, the phrase "formerly of the Three Peppers" still meant something. Roy Francis Branker, born in New York on August 23, 1918, died in June 1978.

Sadly, considering how much I've just written about the 3 Peppers, and how much time I've invested in preparing this article, I really don't feel that I know them at all. Although we know that there were other members, there were only ever four names connected with the group in print: Oliver "Toy" Wilson, Bob Bell, Walter Williams, and Roy Branker. They were popular enough in person to have existed (off and on) for 30 years. However, as far as I'm concerned, their recordings were much more exciting at the start of their career than at the end. (The Gotham recordings might have been fine for supper clubs, but don't do a thing for me.) Wish I could find out more meaningful information about them.




THE THREE PEPPERS
VARIETY
523 Get The Gold/Alexander's Ragtime Band - 4/37
554 Smile Up At The Sun/Yours All Yours - 5/37
NOTE: both sides were with Sally Gooding
590 Swing Out Uncle Wilson/The Duck's Yas Yas Yas - 6/37
630 If I Had My Way/Serenade In The Night - 8/37
650 Midnight Ride Of Paul Revere/Swingin' At The Cotton Club - 9/37

UNRELEASED VARIETY
Sheik Of Araby (recorded 2/27/37)

VOCALION
3803 Swing Out Uncle Wilson/The Duck's Yas Yas Yas - 10/37
NOTE: reissue of Variety 590
3805 Midnight Ride Of Paul Revere/Swingin' At The Cotton Club - 10/37
NOTE: reissue of Variety 650
4169 It Must Be Love (with Sally Gooding)/[Liza (All The Clouds'll Roll Away) - Clarence Williams Trio] - 6/38

OKEH
3803 Swing Out Uncle Wilson/The Duck's Yas Yas Yas - ?
NOTE: reissue of Variety 590/Vocalion 3803

DECCA
2239 Fuzzy Wuzzy/Down By The Old Mill Stream - 1/39
2557 Swing Out Uncle Wilson/Love Grows On The White Oak Tree - 6/39
NOTE: this is a re-recorded version of "Swing Out Uncle Wilson
2609 Three Foot Skipper Jones/It's A Puzzle To Me (So What!) - 8/39
2751 Smile Up At The Sun/Pepperism - 10/39
NOTE: Smile Up At The Sun is the same song they'd done with Sally Gooding
3342 Hot Dogs/Tom Tom Serenade - 8/40
8508 Was That All I Meant To You?/Mary Had A Little Lamb - 3/41
NOTE: Lyrics are "That Was All I Meant To You"

SOUNDIES
18408/1044-8-82/15284 - Mary Had A Little Lamb - released 10/9/44
18908/1189 - Ain't She Pretty - released 11/20/44
89408/15865 - Take Everything - released 4/23/45
20M2/1046-3-322 - Rhythm Sam (with the Lenox Trio) - released 6/17/46

NOTE 1: "Rhythm Sam" has the voices of the 3 Peppers, but in the film, you see the "Lenox Trio" doing the lip-synching.
NOTE 2: Soundies have multiple identifying numbers for various purposes.

DECCA
48046 Good Old Tennessee/Just Because I Do - 9/47

UNRELEASED DECCA
Yass Yass Yass (recorded 12/16/38)
Take Everything There Is (But Leave Me You) (recorded 10/09/44)
Rhythm Sam (recorded 10/09/44)

GOTHAM
189 One Potato/One Too Many For Me - 8/49
218 I'm Always In Love With Somebody Else/Ain't Misbehavin' - 1/50
813 Mommy-o/Delilah With A Capital "D" - ca. mid-51

UNRELEASED GOTHAM
Three Little Words




Unca Marvy's Home Page
More Articles