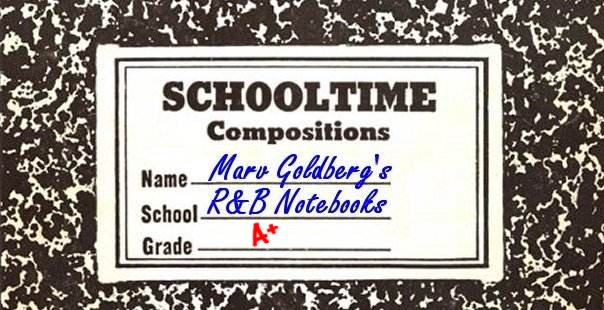 THE GINGER SNAPS
By Marv Goldberg



© 2016 by Marv Goldberg

[AUTHOR'S NOTE: I guess there's something wrong with me. After all these years of reading the hilarious nonsense that press agents grind out, you'd think I'd learn that no one really cares about the dull truth behind an act. Maybe there's a course I could take to teach me how to write for the masses without clogging up an article with "facts".]


Let's begin in medias res (as the ancients would have said). This means that I'm going to begin the story in the middle, rather than at the beginning. I usually find that annoying, but in this case, it will illustrate my abiding dislike for press agents.

A long, long time ago, I rummaged around in the RCA files and found an undated press release, although since it coincides with their first RCA record, it's probably from October 1945.

VOCAL QUARTET, THE GINGER SNAPS, SIGN TO RECORD FOR RCA VICTOR

A new vocal quartet from the Deep South, three attractive girls and one young man, called the Ginger Snaps, have been signed as RCA Victor recording artists, it was announced today by J.W. Murray, General Manager of the RCA Victor Record Division.

Now playing a highly successful Hollywood night club engagement, the Ginger Snaps started harmonizing while teaching school in the South. The four vocalists, Ruth Christian, Ethel Harper, Leona Hemingway, and Charles Ford, are all college graduates. Their first public appearances were with college choirs and in churches. When they began making their first professional appearances three years ago, Ethel was teaching at the Wadleigh Heights High School, New York and Leona was understudying Ethel Waters. Since that time they have become popular in night clubs from coast to coast. Of the four vocalists, all of whom are in their twenties, only two, Ruth and Charles, are married.

The Ginger Snaps combine the finest harmonic qualities of other vocal groups with a distinctive Southern type of rhythm. Their first RCA Victor release will be "Shrimp Man" and "Tico Tico."

Now that you know all about them, I guess there's little need for me to go on. Oh, all right; let's go back to the beginning. Actually, it won't even be that straightforward; I'll have to bounce around a bit chronologically.

[NOTE: they were interchangeably called the Ginger Snaps, the Four Ginger Snaps, the Gingersnaps, and the Four Gingersnaps in advertisements and blurbs. I'll use the same nomenclature as my sources, without further explanation. ALSO NOTE: there had been a fairly famous dance team called the Three Ginger Snaps in the late 20s and early 30s; they have nothing to do with our story.]


On November 23, 1941, the Mel-O-Tones (spelled Mell-O-Tones in one article) appeared in the Christmas Cheer Revue at Harlem's Renaissance Ballroom. A trio consisting of Mattie Washington, Ethel Ernestine Harper, and Leona Hemingway, this is the only mention of that group I can find. But let's make it our starting point.

So who were the members?

Mattie Washington played Leonora, the lead soprano role, in an all-black production of Verdi's "Il Trovatore" at the Manhattan Theater (53rd Street and Broadway) on May 9, 1936. This was described as the "climax of the WPA May Music Festival" in the May 9 Afro-American. Unfortunately, this and the Mel-O-Tones are the only two mentions of Mattie Washington that I could find, other than an undated appearance in Hartford, Connecticut..

Ethel Harper had also been around for a while. Born in Alabama on September 17, 1903, she was either a Biology teacher or an English teacher (depending on the source) who also led a band in Birmingham, one of whose members was pianist Herman 'Sonny' Blount (later known as Sun Ra), before coming north to pursue a singing career.

A New York Age piece, from June 15, 1935 claimed that Ethel "... divides her time between teaching high school and leading a band." and that she "will try her hand at night club entertaining while in New York." A week later (June 22), a New York Age gossip column said "Just because Ethel Harper ... a singing chick from Montgomery, Alabama [another account said Birmingham] has come to town, Fats Savage, whom you remember if you're ever sipped a cocktail at the Poosepahtuck, went and rigged himself out in a brand new linen suit." None of that is important or relevant (or even terribly interesting), but it does put her in New York in mid-1935.

A year later, on June 24, 1936, she won the Apollo Theater's amateur night competition. For her win, she was rewarded with a week's booking at the Apollo, starting July 3. Billed as "The Singing School Teacher", she appeared as the vocalist with Teddy Hill's band. (Of course, a year is a long time for a press agent to wait in reporting his client's climb to success. A May 10, 1942 article in the Brooklyn Daily Eagle said that she'd won the amateur contest only a week after she'd arrived in New York.)

Strangely, the June 27, 1936 New York Age wasn't very supportive: "... the piece de resistance of the night was the big timey singing of Miss Ethel Harper, a reformed school teacher from Alabama. If she's smart, she'll stick to her pedagogy as the existence of singers for most part [sic] is most precarious."

Fortunately, Ethel didn't take their misplaced advice. She went on to appear in the chorus of "The Hot Mikado", which ran on Broadway from March 23, 1939 through June 3, when it was moved to the Hall Of Music at the New York World's Fair. From November 29 to December 9 of that year, she was in the cast of "Swingin' The Dream", a Broadway musical based on Shakespeare's "A Midsummer Night's Dream". (The cast also included a few other people you might have heard of: Louis Armstrong, Bill Bailey, the Dandridge Sisters, Jackie Mabley, Emmett Mathews, Butterfly McQueen, Kelsey Pharr, and Maxine Sullivan. Oh yes, the Deep River Boys were there too, with their pianist/arranger Charles Ford - remember him!).

In August 1940, Ethel was part of the Honey Trio (with Alice Carter and Betty Green), performing on the second broadcast of the "Harlem Serenade" radio show (Thursday evening on WMCA). She listed her occupation in the 1940 census as "singer - night club and theater".

Leona Hemingway supposedly came to New York from Detroit, although I believe she'd been born in Mississippi around 1904. According to a May 10, 1942 blurb in the Brooklyn Daily Eagle, she'd obtained musical training at Rust Point University in Mississippi and had been in the "noted Phillips Hansbury Choir" (neither of which seem to have ever existed; could the writer of the blurb have simply made them up?).

On January 2, 1937, a page one headline in the New York Age screamed "Readers Of The New York Age To Be Featured In Full-Length All-Talking Motion Picture". It went on to say that the Age, along with Action Pictures, would be holding auditions for a movie called "Harlem Aristocrat". "This is not a contest; there is nothing to buy, no problems to torment you, no essays to write." All you had to do was fill out a coupon in the paper and bring it to the studio. You'd be given a free voice and light test and you'd be cast for a leading role, a supporting role, a minor part, or a bit part. (I've attached the coupon, in case you'd like to try out.) One of those eventually selected for an "important part" (along with dozens of others) was Leona Hemingway. The movie's story was serialized in the Age while filming was in progress. Completed sometime in March, by the time the film was released on December 17, it had been re-titled "Sugar Hill Baby".

By early 1942, Mattie Washington had left the Mel-O-Tones. Leonora and Ethel were now faced with a choice: either replace Mattie or give up the group. Their answer was to restructure the Mel-O-Tones into a quartet. To this end, they recruited Ruth Christian and Virginia Robinson and renamed the aggregation the Four Ginger Snaps.

Ruth Christian was a native New Yorker, probably born in 1911, who'd also been around for a while. In early 1939, she became the vocalist for Buddy Walker and His Harlem Varieties; she'd remain with Walker through at least the end of that year.

On October 11, 1940, she (billed as a "radio singer") appeared at the grand opening of the Community Theater Of St. Martin's (Lenox Avenue and 132 Street). She was in some pretty good company: Ethel Waters, Rex Ingram, Todd Duncan, Katherine Dunham, Alberta Hunter, Rollin Smith (with or without his Rascals), Willie Bryant, W.C. Handy, Ralph Cooper, and the Delta Rhythm Boys.

Virginia Robinson - Born Sacramento Robinson around 1912, in either New York or Pennsylvania (why should census records be more consistent than any of my other sources?). She supposedly came from Syracuse, New York, but I can't find any records of her there; she was the daughter of "well-known concert artist Cornelia Crutchfield", of whom I can find no trace (which doesn't surprise me, her mother's name was Lucinda Robinson); and she studied at the Coleridge-Taylor Conservatory in Chicago (which doesn't seem to have ever existed). All of this came from the same Brooklyn Daily Eagle article as the nonsense about Lenora Hemingway and Ethel Harper. (Do you have any idea what I go through to grind out these articles??? I'm not asking for your pity; I'm begging for it!)

On February 19, 1937, Virginia (a dramatic soprano) was featured at the Grand Music Festival at the Brooklyn Academy Of Music, as part of the Concord Baptist Church choir. She was again mentioned as a soloist in the 1938 edition of that show (along with tenor Clinton Holland, future member of the Delta Rhythm Boys). The 1940 census lists her as Sacramento Blackman, a lunchroom assistant at a school.

In April 1941, Virginia was part of the entertainment at the annual Just Us Girls Club. These are the only mentions I can find of Virginia Robinson prior to her joining with Ethel and Leona.

The first mention of the Four Ginger Snaps (or the "Four Gingersnaps" - the name could always be spelled either way) was as part of "Harlem Cavalcade", an all-black variety show at the Ritz Theater on West 48th Street. Produced and directed by Ed Sullivan, The show (starring the "World's Top Negro Entertainers") ran from May 1 through May 23, 1942 as the first all-black revue on Broadway since "Blackbirds" had closed in June 1929. It had, in addition to the Gingersnaps, Una Mae Carlisle, the Delta Rhythm Boys, the Harlemaniacs, Wini Johnson, Irvin C. Miller, Flournoy Miller, Tim Moore, Moke & Poke, the Peters Sisters, Amanda Randolph, and Noble Sissle. The Snaps were in two numbers: "Interlude In Harlem" and "Another Policy Game". After it closed on Broadway, it had a week's run at the Apollo Theater, starting on May 29, although the Ginger Snaps weren't mentioned in the ad and may or may not have still been in the cast.


While the Brooklyn Daily Eagle had eagerly awaited the opening of "Harlem Cavalcade", the review (on May 2) panned it. The review's title said it "lacks looked-for vitality and freshness". It contained phrases like "it got monotonous", "no great amount of that frenetic stepping", "[the comedians] seldom leave out enough of what isn't very amusing", "few new and exceptional talents", "carelessly put together", "sticks to old styles", "it [a new dance number called "Pushing The Sand"] remains lethargic", and "Mr. Sullivan has not got far off the beaten paths of Harlem". There was no mention of the Four Ginger Snaps.


What few "facts" I can glean about the members of the Ginger Snaps came from the aforementioned May 10, 1942 article in the Brooklyn Daily Eagle that ran while they were appearing in "Harlem Cavalcade". You knew where the press agent was going simply by the title: "The Gingersnaps Were Born In A Drinking Tube". The explanation of that title is so outrageously contrived that I won't bore you with it at all.

Now that the Snaps exist, I can only find a couple of radio appearances for them over their entire career. This strikes me as odd, since this was a period during which groups tried to become as well-known as possible through radio and movies.

The June 27, 1942 Indianapolis Recorder had this to say about the Four Gingersnaps: "Beautiful and possessing plenty of 'oomph', the Misses Leona Hemingway, Ruth Christian, Virginia Robinson, and Ethel Harper, under the guidance of [manager] Terry Hall, are going places." In July 1942, the 4 Gingersnaps were at Kelly's Stable in Manhattan.


One place they were going was to the Apollo Theater, the week of November 6, 1942. They were on the bill with Fletcher Henderson, Jackie (not yet "Moms") Mabley, John "Spider Bruce" Mason & Johnny Vigal, Slim & Sweets, and Clarence Ellis.


Then it was down to Philadelphia, to appear at Kaliner's Little Rathskeller. The December 12, 1942 blurb in Billboard that mentioned the appearance bewilderingly characterized them as "songsters from the West Coast airwaves". A December 29 article in the Afro-American listed the Four Gingersnaps as one of the acts that had appeared on Ralph Cooper's wildly popular WMCA radio show, "Jump 'N' Jive". It didn't say just when they had appeared, but the list of performers comprised almost every famous black act of the time, including Erskine Hawkins, Savannah Churchill, Bill "Bojangles" Robinson, Sam "Spo-Dee-O-Dee" Theard, the 3 Riffs, Benny Carter, Una Mae Carlisle, Bill Bailey, Lena Horne, the Charioteers, Earl Bostic, Taps Miller, June Richmond, Pete Johnson, Albert Ammons, Lucky Millinder, Trevor Bacon, Ella Fitzgerald, Billy Daniels, Orlando Roberson, the 3 Peppers, Earl Hines, Billy Eckstine, Madeline Green, Jimmie Lunceford, Dan Grissom, Jay McShann, and John Kirby.

January 1943 found the 4 Gingersnaps at Le Ruban Bleu in New York; they were still there at the end of February. On March 13, Billboard reported that "Three Ginger Snaps started the musical bar policy at the Hopkins Rathskeller, Philly." Why three Ginger Snaps? Sometime in late 1942, Virginia Robinson had left for unknown reasons. The last mention of her that I can find is when she appeared in the "Calypso In Harlem" revue at the Caribbean Club in October 1944. (There are actually many other mentions of "Virginia Robinson" in the New York Age, but it's a common name and, unless singing was involved, I chose to ignore them - it was all gossip column stuff anyway.)


However, by the time the Rathskeller show was reviewed in Billboard (April 24), the Ginger Snaps were described as "show stoppers" and a "sepia foursome of three attractive fems (Ethel Harper, Leona Hemingway, and Ruth Christian) plus a male pianist, Charles Ford, who also lends a fourth part to the harmonizing. Gals blend their voices in excellent style for the rhythm singing, marked by modern and colorful arrangements. Not only sing well, but sell strong on the showmanly side." Actually, when they were called the 3 Ginger Snaps in the prior blurb, Charles Ford could have been with them. Over the years, they'd sometimes be referred to as a trio, with Charles Ford tacked on as pianist.

Charles Ford was another one who went back a long way (when I first talked about Ethel Harper, Charles Ford's name was mentioned - I told you then to remember it). Interestingly, back in 1934, Charles had been in the chorus of the operetta "Africana" on Broadway - three performances in November 1934. So had Virginia Robinson, whom he'd just replaced in the Ginger Snaps. These people all knew each other!

By 1937, Charles had joined the Deep River Boys as pianist and arranger. He'd remain with them until late 1939 (he doesn't seem to have been on their January 1940 Bluebird recordings).

For those of you who read my Beale Street Boys article, you might remember this paragraph:

The November 14, 1942 Billboard reported that "David Pugh, previously with the Beale Street Boys...." is now a member of the 4 Chimes, a New York group handled by Gale Miniature Attractions (the part of the Gale Agency that handled small groups and combos). The other members were Charlie Ford (former pianist/arranger for the Deep River Boys), Vivian Eley (who'd been in the chorus of Bill Robinson's "Hot Mikado"), and Christine Royce. With the weight of the Gale Agency behind them (the outfit that handled the Ink Spots), the 4 Chimes should have done well. In fact, there's not a single other mention of them.

While that last sentence is still true, we'll see later that Charles Ford recycled the Chimes name.

April 1943 found the 4 Ginger Snaps at Dick McClain's Alpine Musical Bar in Philadelphia. They appeared along with Sidney Bechet and his Quartette. The Snaps were called "... three gals and their beau, swingcopaters par excellence."

May 1943 found the Snaps back at Hopkin's Rathskeller. The Billboard review of May 8 had this to say:

"The Ginger Snaps, sepia foursome, are composed of a girl trio and a male member at the piano. The gals, all lookers, can sing individually and collectively. Arrangements are all geared along the highly rhythmic lines, yet remain highly commercial and do not violate the inherent melody of the songs. Voices blend well, with the piano adding a fourth part harmony in parts. Gals have plenty of polish in their pipes and singing style, running the gamut from boogie woogie to the soft and sentimental ballad favorites. In addition to the high quality of their voice, gals have plenty on the ball when it comes to showmanship and appearance. Gals include Ethel Harper, Leona Hemingway and Ruth Christian, with Charles Ford a potent piano pounder. Will add class to the smarter spots."

From there, they were booked into Frank Palumbo's Theater Restaurant, also in Philadelphia. Billboard (May 22) said "With voices in fine blend, Ginger Snaps are devoted to the smooth rhythm and smartly tailored harmonies." They were held over into June, when it was announced (Billboard, June 5) that they'd be spending the summer (June 30 through Labor Day) at Jack Diamond's Martinique Cafe in Wildwood, New Jersey (where the Red Caps would become summer fixtures in a few short years).

In June, before they went into the Martinique, they filmed three music videos in New York for William Forest Crouch: "Keep Smiling", "Wham" and "When Johnny Comes Marching Home". In July, these were sold to Soundies Distributing Corporation. A Billboard article of July 10 mentions the sale. Soundies issued them as follows:

Keep Smiling - part of Soundies Program 1130, released August 18, 1943
Wham - part of Program 1133, released September 13
When Johnny Comes Marching Home - part of program 1135, released September 27
"Keep Smiling" (a song previously done by Alvino Rey [with vocal by the King Sisters], and John Kirby [with vocal by Russell Procope, Buster Bailey, and Charlie Shavers], both released on Victor in mid-1942) has all four singing. They begin by adopting deadpan faces while singing about smiling. But soon they break into mugging, with Ruth doing imitations of Hirohito and Mussolini (some patriotic lyrics had been added, urging you to buy war bonds and stamps). "Wham" (with just the three girls singing, while Charles is at the piano in the background) is the same song as "Wham Re-Bop-Boom-Bam", which had been done by Glenn Miller in 1939, with vocal by Marion Hutton. (It's marred, for me, by the appearance of a bunch of not terribly coordinated dancing girls doing the cement-footed steps that all dancers seem to do in these kinds of videos.) "When Johnny Comes Marching Home" features Charles Ford as "Johnny" in a non-singing, non-piano-playing role. That one was introduced by Louis Jordan (in a short sequence that was tacked onto the Ginger Snaps' film).


Around Labor Day, the 4 Gingersnaps got set to "usher in the new season" at the Alpine Musical Bar in Philadelphia. After eight months of playing in the Philadelphia area, October found them at Chin's, in Cleveland. They were back in Philly in December, playing the Hotel Majestic.


They started off 1944 at the Circus Snack Bar in St. Louis' Forest Park Hotel. They were billed as "A sepia trio, Theel [sic] Harper, Leona Hemingway and Ruth Christian, harmonize with Charles Ford, Negro pianist." March found them at the Penn Theater in Wilkes-Barre, Pennsylvania. The photo in the ad shows that Charles also played the accordion and one of the others (the photo is too indistinct for me to identify her) played the guitar. (However, the act on the bill that I would have gone to see was Roberta's Dog And Pony Circus.)

Sometime in 1944, the Snaps were guests on the "G. I. Journal" radio show, singing Charles Ford's composition, "Shrimp Man". "G. I. Journal", produced by Armed Forces Radio Service (AFRS), was a variety show combined with a situation comedy. Each week saw a different celebrity guest star, as the "editor" of the Journal, attempting to "publish" that week's edition (Burns & Allen hosted the show the Snaps were on). Mel Blanc was regularly featured as Private Sad Sack. While I can't find any West Coast appearances for the Snaps in 1944, that's where they'd have to have been to record "G. I. Journal".


On April 21, 1944, the Snaps began another week at the Apollo Theater, along with the Erskine Hawkins Orchestra and Tim Moore (the future Kingfish on "Amos & Andy"). They were at the College Inn (Philadelphia) in June. In July, the Four Ginger Snaps appeared in a Royal Crown Cola ad, with Charles Ford taking the "cola taste-test".


The August 5, 1944 Billboard reported that Jack Alexander, the former manager of the Musical Bar in the Hotel Majestic (destroyed by fire earlier in the year), had opened two new venues: the Chez Cherie in Philadelphia and the Continental Room on the Boardwalk in Atlantic City; the latter currently boasted the 4 Ginger Snaps. Later in August, they moved to McVan's, in Buffalo, New York. From there, it was the Spar, in Baltimore and Kaliner's Rathskeller, in Philadelphia.


The October 20, 1944 Pittsburgh Post-Gazette reported that Don Metz, owner of the Club Casino in Oakland (a neighborhood in Pittsburgh), had booked the 4 Ginger Snaps to open on November 20 for two weeks. The strange thing is that the blurb called them "Decca recording artists". Just as with the Beale Street Boys some seven years later, suddenly a reference to Decca recordings, none of which are known, appears in a blurb.

In early December, they traveled to Detroit to open, on the 4th, at the Club Three Sixes in Paradise Valley. It's possible that Charles wasn't with them on that engagement.

Why? Because Charles left the group for a while to become part of the cast of "Sing Out, Sweet Land" (starring Alfred Drake and Burl Ives), which ran on Broadway from December 27, 1944 to March 24, 1945.


The only appearance I can find for the group during that period is at the Swing Club in Rochester, New York. They began there the last week of December 1944 and, from the ad we learn that Charles had been replaced ("Those Scintillating Lassies! 4 Ginger Snaps"), but who the new fourth member was is never mentioned. After that, they journeyed to California, where their engagements are rarely documented.


A one-liner in the March 31, 1945 Pittsburgh Courier said, "Ethel Harper and her 'Gingersnaps' are filling engagements in San Francisco, Calif." This is the first (and, as far as I can tell, the only) time that anyone's name had been associated with the group. No California newspapers that I have access to ever list the Ginger Snaps as appearing. A lot of digging uncovered that they were at the Stage Door Club in San Francisco, before moving to the Clover Club, on Hollywood's Sunset Strip. Certainly by the time they hit Los Angeles, Charles Ford was back with them.

On August 27, 1945, the Ginger Snaps recorded four songs at NBC Studios in Hollywood: "The Shrimp Man", "Sentimental Journey", "Muddy Water" and "These Foolish Things". All four were released, that same month, in the AFRS Jubilee series (see discography).

Around the same time, they recorded a different set of four songs for the newly-established University Records: "Muddy Water", "You've Got My Heart", "Grandfather's Clock", and "Low Down River Blues".


The September 15, 1945 Billboard announced the formation of University Records, a Hollywood label owned by bandleader Jimmie Richards (mostly to record tunes that he'd written and/or published with his new University Publishing Company). By the time of the announcement, said the blurb, he'd already recorded the Ginger Snaps (as well as the Teen Agers Orchestra, Red Nichols & His Five Pennies, Jimmie Richards & His Southerners, Ted Madison, Penny Parker, and Kay Kotton).

However, something happened with University (never mentioned in the press); the songs weren't immediately released and the Ginger Snaps signed with RCA, seemingly overnight. On September 14 (the day before the above Billboard article ran), the Snaps held their first RCA session, in Hollywood, recording "The Shrimp Man", "The Gang That Sang Heart Of My Heart", "Tico-Tico", and "Juke Box Joe". Since they'd been on the West Coast for at least a month, it's odd that I can't find any appearances for them there.

A blurb in the October 13, 1945 New York Age repeated, word for word, the RCA press release that I began this article with (the only difference: "it was announced today" became "it was announced Friday"). If you've been following along, you now know, in spite of that press release, that only one member was from the Deep South, they didn't all teach school in the South (and, aside from Ethel probably didn't teach at all), and they didn't first appear together in college choirs and in churches. I should point out one other thing: it also said that all the members were in their 20s. The only one whose birthday I could find is Ethel Harper; at the time of the press release, she was 42.


RCA first released "The Shrimp Man" and "Tico-Tico", issued October 16 on both the Victor and RCA Victor labels (since this was the time that the "Victor" logo was being phased out in favor of "RCA Victor").

By the time Billboard mentioned the RCA deal, on October 13, the Snaps were called a trio for some reason. They reviewed the record on November 3, but not completely favorably:

Familiar voices along musical bar and nitery lanes, the Ginger Snaps, Negro foursome of three gals and a guy, make their bow on platters an attention-rater. With a fine flair for the rhythm harmony singing and possessing good voices obviously well-tutored, the quartet blends its pipings in a highly acceptable commercial style, altho their choice of chants leaves much to be desired. For "Tico Tico" the Ginger Snaps lose much of the song's flavor when setting it in a forthright rhythmic pattern. "The Shrimp Man" is a song specialty - a Dixie street song of the shrimp-selling man. Nonetheless, their harmonies, heightened by the Russell Case musical backgrounds, make for pleasant platter even if it never reaches any exciting pitch.

I'm at a loss to know why the reviewer mentioned "the Russell Case musical background", since the Snaps were backed up on that session by the James Mundy Orchestra, whose name appears on the records. Case's orchestra also recorded for Victor, backing up the likes of Dinah Shore and Perry Como, but he wasn't on these.

The reviewer for the Pittsburgh Press (November 18) was more enthusiastic: "A new vocal quartet makes its debut on an RCA Victor recording with a distinctive type of rhythm and smooth, harmonious blend of superb voices that makes a sensational addition to the ranks of vocal combinations."


In spite of that review, the disc did nothing in particular, and RCA issued "The Gang That Sang Heart Of My Heart", coupled with "Juke Box Joe" on November 11 (also on both Victor and RCA Victor). "Juke Box Joe" features successive verses by Ethel, Charles, Leona, and Ruth.

But then something happened. The November 17 Billboard had an article entitled "Org Plans Cut Of Wax Stars". In it, RCA's Artists & Repertoire head, Eli Oberstein, said that the company was attempting a "change of policy" which was resulting in many acts leaving the company (although he stressed that there was no wholesale reduction). The relevant paragraph here is:

On the Ginger Snaps, their deal with University Records was prior to their signing with RCA-Victor and was only for four sides. However, if Victor doesn't come out with Ginger Snaps sides "within a reasonable length of time," their paper is nixed [their contract is voided] ... and University is said to be plenty interested in having them disk some more.

That paragraph makes little sense to me. Yes, it's true, as already stated, that the Ginger Snaps had recorded for University before RCA, but RCA had already released two records by the time that article appeared. Since all four Ginger Snaps masters had been released within a short time after being recorded, I'm not sure just who was complaining.

The December 12, Free Lance-Star (Fredericksburg, Virginia) gushed about their second record: "We told you The Ginger Snaps, three gals and a boy, were going to be good! The sentimental number is delivered slowly in an easy rhythm which accentuates its nostalgic appeal, but the novelty ditty on the flipover is a groovey [sic] selection with a lively beat. They are a new vocal disc group singing with a different flair and fresh approach. You will like this disc!"


In early 1946, Ruth Christian left to join the Erskine Hawkins Orchestra. With Hawkins, she recorded "That Wonderful Worrisome Feeling" for RCA on May 4. It was released later in May (she wasn't on the flip, an instrumental called "Sneakin' Out"). The Pittsburgh Courier of May 4, 1946 said: "'Worrisome Feeling' is a torch type number which introduces the new Hawkins vocalist, Ruth Christian." The Billboard review of the song (June 8) said: "Ruth Christian, who just joined the band, has a deep voice that shows up the blues quality of 'That Wonderful Worrisome Feeling' and is a decided asset to the aggregation." There are no further mentions of Ruth Christian, either with Hawkins, with the Snaps, with anyone else, or even on her own.

Who replaced Ruth? I have no idea; the names of the female Ginger Snaps never again appear in print.


In February 1946, the RCA cut of "The Shrimp Man" was released on a V-Disc (as the Four Ginger Snaps). The other songs on the disc were "Money Is The Root Of All Evil" (Andrews Sisters), "I Never Cried So Much" (Gracie Fields), and "Please Don't Talk About Me When I'm Gone" (Cass Daley).

The Four Ginger Snaps appeared at the RKO Hamilton (Brooklyn) on April 30 and May 1 of 1946. In July, they were back at Don Metz' Club Casino in Oakland (Pittsburgh). Strangely, the blurb in the Pittsburgh Post-Gazette (July 9) said that they'd been in Hollywood for the last six months (clearly impossible) and that they'd made a movie short. (If true, its title is unknown.) It continued by saying that "the Snaps are on their way to New York to knock out some discs for Victor."

Billboard reviewed the Club Casino show on July 27, 1946:

Strongest turn seen in a Pittsburgh nitery this year is on tap at Metz's. They are three gals (with an accompanist) who call themselves the Ginger Snaps. Played this same spot last year and are back in for three times the dough and certainly worth it. Outfit opened with I'm Gonna Love That Guy and followed with There You Are and Amen, which had the whole room rocking with applause. Gals couldn't beg off so they just stayed on for about 30 minutes with every song receiving a terrific mitt [applause]. Ginger Snaps have just returned from the Coast where they tested for 20th Century-Fox and are now waxing on Victor records. All have striking appearance, wear smart wardrobe and click solidly.

Note that "made a movie short" and "tested for 20th Century-Fox" aren't the same thing. The recording part, however, was true. On August 6, they recorded four more sides for RCA in New York: "Too Many Irons In The Fire", "Turnpike Turn", "I Left My Heart In Mississippi", and "There's A Big Rock In The Road". Recorded with a full orchestra, the personnel on these sides is unknown. Ethel Harper is definitely still there, and Leona Hemingway probably is. We've already seen that Ruth Christian's replacement was never named, but what about Charles Ford? Well, he was gone too; these recordings were made by a female trio.


Then it was back to Pittsburgh, where the Ginger Snaps appeared at Pat Caramela's Oasis, along with pianist Neenie Waters.

Cornelius "Neenie" Waters appeared with his band at the Club El Congo (Pittsburgh) in June 1939. January 1945 found the Neenie Waters Trio (Neenie, piano; Merle Pace, guitar; and Nat Dunn, bass) at the Mercur Music Bar (also in Pittsburgh); they'd be there for a solid year, ending their engagement on January 16, 1946. By April, he'd broken up the trio in order to do a piano single. In August, he was the house pianist at Don Metz' Club Casino, backing up the Ginger Snaps.

The August 2 Pittsburgh Post-Gazette said "When the Ginger Snaps leave Don Metz' tomorrow night after a four-week engagement, they'll take Neenie Waters, the piano player, along as their accompanist." The same paper added (on August 22): "Incidentally, the Ginger Snaps are getting a grand accompanying job from Neenie Waters, the Pittsburgh pianist they recently signed."


In September 1946, RCA released the Ginger Snaps' third record: "I Left My Heart In Mississippi", backed with "Too Many Irons In The Fire". The latter song had also been recorded by Curt Massey, Tony Pastor, the Modernaires, and the Mills Brothers.

The October 12 Billboard reported that "Don Metz, op [operator] of Club Casino and Sky Vue, has bought Club Zanzibar and will follow a straight Negro policy. First attraction in will be the Ginger Snaps." All these clubs were in Pittsburgh. (Note that I can't find a single appearance of the Ginger Snaps at the Club Zanzibar.)


They played the Club LaSalle (Uniontown, Pennsylvania) beginning October 23. The LaSalle ads credited "The Ginger Snaps ... plus Veenie [sic] Waters, pianist". (In fact, for their entire two-week engagement, the LaSalle ads called him "Veenie".)

They returned to the Oasis in December, and a blurb said "Those three singing girls and a piano - the Ginger Snaps and Neenie Waters...."

The November 2, 1946 Billboard reviewed "I Left My Heart In Mississippi" and "Too Many Irons In The Fire". It wasn't good: "There is nothing in the vocal blend or harmonizing style of this fem foursome [!] that makes for any attraction on the waxes. Totally lacking in color and expression, particularly since their harmonies are close, the Ginger Snaps stagger along for a lively tempoed "Mississippi," contrasting the slow ballad with the bright rhythm tempo for "Irons In The Fire." Studio band provides toe-tapping support, but no zing in the sing. Nothing here to hold a nickel's worth of waxing attention."


In January 1947, having held on to the masters for nearly a year and a half, University Records decided to release all four sides. The pairings were: "Muddy Water"/"You've Got My Heart" and "Grandfather's Clock"/"Low Down River Blues". All seem to have only Charles Ford's piano for instrumentation (although labels claim that there's also a bass, which I can't hear). Neither disc was reviewed.


RCA released their final record, "There's A Big Rock In The Road", backed with "Turnpike Turn" in February 1947. Once again Billboard, on March 29, gave a Ginger Snaps record a negative review: "No distinction in the rhythmic blend of these female voices with their singing and styling leaving much to be desired for any sort of disking. Moreover, the selections are entirely out of character for their chanting. 'Big Rock' is Fred Rose's hillbilly spiritual and 'Turnpike Turn' is also from the Western folios. Spin both at a lively pace with full studio orchestra accompanying. Nothing in this needling to attract."

Don't feel bad; it didn't matter. It didn't matter a bit. Why? Here's a blurb from the February 1, 1947 Pittsburgh Post-Gazette: "... at the Tropical Bar [of the Oasis], Neenie Waters is soloing at the piano, having remained there when the Ginger Snaps, whom he had been accompanying, broke up last month." I assume that Ethel and Leona were there at the end, but I still don't know the identity of the other singer. There are no further mentions of Leona Hemingway.

Sometime in 1947, four of the Ginger Snaps RCA masters appeared on AFRS BML series discs: "The Shrimp Man", "Juke Box Joe", "There's A Big Rock In The Road", and "Turnpike Turn".


Remember back in November 1942 when Charles Ford had been a member of the 4 Chimes (the group that got only a single mention in the press)? The Pittsburgh Post-Gazette reported (February 23, 1948): "Charlie Ford and his Chimes, a trio of singers and musicians, will open tonight at the Oasis, the Bower Hill road nitery. Ford, who at one time was the arranger for the Ginger Snaps, has assembled his own unit and although organized only a few months back, it has been making quite a name for itself in the west." (The other members of the Chimes were Edna Ayers, a lyric soprano, and vocalist Winston C. Vaughn.) Charles went on to head the Charlie Ford Trio, which was still active in St. Louis in 1977.

Ethel Harper "formerly with the Gingersnaps" was mentioned in April 1949 as having been spotted at a party. (This is the kind of garbage I have to wade through.) A May 13, 1954 blurb in Jet was headed "Alabama Teacher To Star In Italian Musical". It went on: "Miss Ethel Harper, 29 [difficult if you were born in 1903], an Alabama schoolteacher, sailed for Europe on the liner Ile de France to play the lead role in Harlem Melody, a musical revue opening in Milan, Italy, May 16. Miss Harper toured the U.S. vaudeville circuit as a singer-dancer." (Actually, I'm somewhat surprised that the Ginger Snaps weren't mentioned.) The tour didn't work out too well. A subsequent Jet blurb (August 5) said that the 20-member company of the Negro Follies was stranded in Rome without funds. I don't know why the name of the revue was changed, but somehow they got the funds to sail home and she landed in New York on September 14.


Soon after that debacle, Ethel went on to fame and fortune by securing the role of "Aunt Jemima" to advertise the Quaker Oats product line. Actually, she was the last in a long line of actresses who appeared in ads as "Aunt Jemima"; the ad campaign was dropped around 1960 in favor of an artist's rendition, but she (and others) still made personal appearances as the character (her "territory" was the East Coast). There was a long article about her on March 4, 1955 in the Elmira Star-Gazette (Elmira, New York). Headed "Stage Veteran Plays Role Of Aunt Jemima", it misidentified her as "Edith Harper" throughout (although it did mention her having been in the Ginger Snaps). Ethel Ernestine Harper passed away in New Jersey on March 31, 1979. Strangely, every one of her obituaries said that she'd been a member of the Three Ginger Snaps!

I find the Ginger Snaps to be a very uneven group, with my taste running towards their swing numbers (although I like "Low Down River Blues"). I really wish that newspapers would have given them more space (and not simply made up what little was printed).




GINGER SNAPS DISCOGRAPHY

SOUNDIES (as the 4 Ginger Snaps)
Program 1130 Keep Smiling - released August 18, 1943
Program 1133 Wham - released September 13
Program 1135 When Johnny Comes Marching Home - released September 27

NOTE: these movie shorts were filmed in New York in June 1943 for William Forest Crouch, who subsequently sold them to Soundies

AFRS JUBILEE (as the 4 Ginger Snaps; recorded 8/27/45 at NBC Studios, Hollywood)
140 The Shrimp Man; Sentimental Journey - 8/45
145 Muddy Water; These Foolish Things - 8/45

VICTOR (as the Ginger Snaps)
20-1735 Tico-Tico/The Shrimp Man - 10/45

RCA VICTOR (as the Ginger Snaps)
20-1735 Tico-Tico/The Shrimp Man - 10/45

VICTOR (as the Ginger Snaps)
20-1758 The Gang That Sang Heart Of My Heart/Juke Box Joe - 11/45

RCA VICTOR (as the Ginger Snaps)
20-1758 The Gang That Sang Heart Of My Heart/Juke Box Joe - 11/45

V-DISC (as the 4 Ginger Snaps)
579 The Shrimp Man (the RCA master) - 2/46

RCA VICTOR (as the Ginger Snaps)
20-1960 I Left My Heart In Mississippi/Too Many Irons In The Fire - 9/46

UNIVERSITY (as the Ginger Snaps; all recorded in mid-1945, prior to RCA)
K509 Muddy Water/You've Got My Heart - 1/47
K510 Grandfather's Clock/Low Down River Blues - 1/47

RCA VICTOR (as the Ginger Snaps)
20-2170 There's A Big Rock In The Road/Turnpike Turn - 2/47

AFRS BML (RCA masters; as the Ginger Snaps)
P-526 The Shrimp Man; Juke Box Joe - 47
P-753 There's A Big Rock In The Road; Turnpike Turn - 47




Unca Marvy's Home Page
More Articles