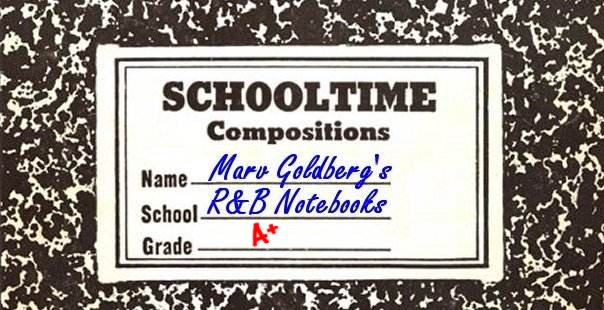 The Basin Street Boys
By Marv Goldberg

© 2019 by Marv Goldberg
There were two separate California groups called the "Basin Street Boys". Both started on the West Coast and migrated East, ending up in Philadelphia. The earlier one, with Steve Gibson, is covered in my Red Caps article. Of course, you know the most famous recording of the later group: "I Sold My Heart To The Junk Man".



Let's start with Ben Carter. Although he never sang with any of the groups in this story, Ben Carter was integral to their history. Benjamin Ferris "Ben" Carter was born on February 10, 1911 in Fairfield, Iowa and died on December 11, 1946 in New York City. He'd studied music in Aurora, Illinois and was listed as a harmonica teacher there in the 1931 City Directory. He relocated to Los Angeles and a blurb in the February 28, 1934 Los Angeles Times called him "N.B.C. pianist and harmonica player." Then, he saw Lauretta Butler's Kiddies Minstrels group and decided to organize a 16-member Pickaninny Choir in early 1934, because "I have always worked with children and the unique effects possible with boys' voices have long been considered a musical delight. No one has swing like Negro youths and when we combine the natural rhythm with correct arrangements and natural personalities - you've got something." (He was interviewed for a piece in the September 11, 1937 Indianapolis Recorder.) In spite of what he said about boys' voices, the Pickaninny Choir also occasionally contained the Dandridge Sisters. (For example, the December 30, 1934 Los Angeles Times said of the "Frolics" show at the Wilson Ebell Theater: "Ben Carter's Pickaninnies will perform several numbers. This group of boys and girls is considered superior to many adult choirs in smoothness and perfection of performance of Negro spirituals.")


The choir was in the cast of "Shim Sham Revue", which opened April 27, 1934 at the Hollywood Music Box and ran for a month. (They were in the cast list as the "Golden Gate Pickaninnies", but not individually identified.) The May 3 San Francisco Examiner said: "Our local Shim-Sham Revue is exploiting such clever picaninnies [sic] that Jack Osterman and Wini Shaw (featured in the show) won't let them be given any billing for fear they'll steal their thunder." (Also in the cast was dancer Hermes Pan, who'd go on to be the choreographer for dozens of Hollywood movies, including those of Fred Astaire and Ginger Rogers.) In December 1934, the choir appeared in a short called Harlem Harmony.


Carter's own film career began when he played the elevator operator in 1934's Hollywood Party. He was also in the Marx Brothers' A Day At The Races (1937) and some 38 other films, including 1946's The Harvey Girls (he actually begins the never-ending song, "On The Atchison, Topeka And The Santa Fe"). A one-man talent agency, he provided all the black actors (other than the three main roles) for Gone With The Wind. All those singers and dancers you see in A Day At The Races came through his agency also. He later had a comedy act with Mantan Moreland that toured the country (and appeared in the 1946 Charlie Chan movie Dark Alibi). Another group that he put together was Ben Carter's Plantation Boys, whom we'll meet in a moment. Finally (and as we'll see later) Carter was also a songwriter. It doesn't seem like he got much sleep.


Let's take a look at the Plantation Boys. Carter formed them in 1935 and they had varying membership over the years. Around June 1935, they appeared at Los Angeles' Paramount Theater and, because of that, "Ben Carter's Plantation Boys" got a 15-minute radio show over KMTR that lasted around a year. As a chorus of 12 voices, they appeared in the 1937 20th Century Fox film Ali Baba Comes To Town, starring Eddie Cantor. (They were part of the "Swing Is Here To Sway" number, along with the 5 Jones Boys, the Peters Sisters, and dancer Jeni LeGon.) The August 29, 1937 California Eagle named them: Buell Thomas, Eddie Lynn, James Collins, Robert Simmons, Carl Jones, Floyd Avery, Thomas Long, Daniel Morris, Ormonde Wilson, Leonard Bluett, General White, and Clifford Holland. The Plantation Boys also appeared in Shall We Dance, another 1937 film, this one starring Fred Astaire and Ginger Rogers. Many of these singers were in the 1939 Marx Brothers film, At The Circus (as part of the "Swingali" number), which also had the 4 Toppers (soon to become the Red Caps).

[You may recognize some of the names. Tenor Buell Thomas later recorded with the 4 Jacks on Federal, Carl Jones was in the Delta Rhythm Boys, as was Clifford Holland. We'll soon meet three others: Wilson, White, and Bluett.]

Let's talk about the Dreamers, a quartet with shifting membership. The April 16, 1936 California Eagle reported that, on April 11, an unnamed quartet had performed at the Allen Chapel. The members were James Peterson, Bryant Allen, Carl Jones, and General White. The next month (May 21), "The Dreamers Quartet from Jefferson High School" appeared at a church recital.


James Oliver Peterson (presumably a tenor) was born on September 23, 1919 in Los Angeles and died there on May 29, 1966. He married Ruth Sapp on August 16, 1939; in the 1940 census, he said he was a "musician in an orchestra"; on his 1940 draft registration (filled out about six months later) he was working for an aircraft company; and, for a while in 1941, he put notices in the California Eagle that from then on, he'd only be responsible for his own debts. I can't find out anything more about him.

Bryant Wesley "Blinky" Allen (baritone and drummer) was born in Riverside, California on January 14, 1919. When he attended Jefferson High School in Los Angeles, he was a city-wide track star, as well as being a member of the Dreamers. After his World War 2 service, Blinky joined Edgar Hayes' Stardusters as both drummer and vocalist. He later had the Blinkers, the Star Lighters, the Stardusters (his own group), the Blinky Allen Quintet, Blinky Allen's Orchestra, the Blinky Allen Group, the Blinky Allen Quartet, and the Kool Kats. Blinky died, in Los Angeles, on April 2, 1969.

The May 15, 1936 California Eagle talked about Bryant Allen as a Jefferson High track star (he'd run the 100 yard dash in 9.6 seconds), but added this: "Allen is called the 'singing comet' because he possesses a fine baritone voice, being a member of a quartet of youngsters, the Dreamers, who appear regularly over KHJ. Allen has one more year at the Democratic high school [nickname for Jefferson]" before going on to college to take a music course." By October 1941, Bryant Allen and his Swingsters were appearing at the Plantation Club.

Carl Laemmle Jones (tenor) was born in Tulsa, Oklahoma on July 18, 1919, and died on September 21, 2010 in Los Angeles. A member of the Plantation Boys and the 4 Dreamers, he went on to greater fame in the Delta Rhythm Boys.

General White (baritone) was born on April 15, 1918 in Dallas and died on January 3, 1990 in Los Angeles. When he registered for the draft in World War 2, he gave his employer as Ben Carter.


June 7, 1936 found the Dreamers performing at the Hamilton M. E. Church for Young People's Day.


The December 30, 1937 California Eagle had this about a party: "Then there was the social dinner given Wednesday night, December 22, by the 'Three And One-Half Nightingales', a quartet of three young ladies [sic] who honored the inimitable Carl Jones and members of the Dreamers. General White and Audrey Flowers were host and hostess to this affair." Named separately in the list of attendees was James Peterson, indicating that he'd already left the group. Their first recorded professional appearance was in March 1939, when the Dreamers Quartet was at the New Shanghai Cafe in Oakland, California. (They were advertised as "four colored minstrels").


A few days later, the 4 Dreamers turned up in Santa Cruz, California. "After a night of darkness," (said the Santa Cruz Sentinel of August 10, 1939) "the stage of the salt air theatre on the beach will be aglow again this evening featuring three splendid acts supported by Sammy Herman and his musicians.... According to announcements by the beach organization, feature attraction throws the spotlight of entertainment attention on the '4 Dreamers,' an all colored singing quartet. Coming direct to Santa Cruz from the bright lights of Hollywood, the 'Dreamers' are said to have just finished a picture starring the Marx Brothers. The picture, scheduled for release today from the movie capital has been captioned 'A Day At The Circus'." (Actually, it wouldn't be released for another two months.)

Another film the Dreamers were in was Irene, an RKO picture, released in May 1940, starring Anna Neagle and Ray Milland. They got no credit in the cast list and I'm not sure what they did. There was a group that sang "Castle Of Dreams", but they weren't identified and I haven't seen the movie.

The June 22, 1940 New York Age mentioned the Dreamers Quartet: "Jimmy Roosevelt [son of President Franklin Delano Roosevelt] who is the power behind the throne in the Globe Productions gave sepia Hollywood a break the other week when he called Ben Carter, actor and artists agent. Carter sent out the Dreamers Quartette, composed of Carl Jones, General White, Leonard Bluett, and Ormond Wilson." Note that it didn't bother to say what he sent them for.


Ormonde Reeves Wilson, Jr. (tenor) was born in Oakland, California on August 28, 1920 (per his birth record) to Ormonde Wilson, Sr. and Gertrude Pulliam. (He told the draft board that it was August 29.) He died on November 21, 1975, in Hanover, New Hampshire. After his family moved to Los Angeles, he became a track star at Belmont High School in the late 30s. He was due to enter Los Angeles Junior College in the fall of 1938. I don't know if he ever went, but in the 1940 census, he was an "entertainer" (and living in the same household as General White). Need I mention how difficult it was for newspapers to get his name correct? It comes out "Ormond", "Armond", "Ormand", and everywhere in between. The June 9, 1938 California Eagle ran his photo and had this to say about him (note that they spelled his name as both "Ormonde" and "Ormond" in the same article):


Leading Sepia candidates for diplomas from Belmont high school in the Temple district will leave a gap in that school's track team. They include Ormond Wilson, Jr., probably the most valuable 180 yard low hurdles and 120 yards high hurdles star, who finished second in the first event in the city preliminary meet in the Coliseum less than two weeks ago. Wilson is also a member of the relay team and holds two letters for varsity basketball. He is secretary of Belmont's Hi-Y and a tenor in Ben Carter's swing choir, 'The Plantation Boys'. The son of Ormonde Wilson, 1632 Laurel Avenue, the singing track star will enter Los Angeles Junior College this fall to pursue a civil service course for postal work. [This is more of a biography than would ever be printed about him in the future.]


Leonard Reed "Lennie" Bluett (baritone and piano) was born on January 21, 1919 in Los Angeles and died there on January 1, 2016 (almost reaching 97). In his 1940 World War 2 draft registration, he gave his employer as Los Angeles' Million Dollar Theater. There's an interesting letter that he wrote to the Los Angeles Times (printed on September 8, 2002):


I was playing piano in the Bar Casablanca in the Hyatt in Casablanca, Morocco. There are numerous TVs, all playing the film "Casablanca," from which the bar takes its inspiration. The sound is usually turned down, and I play and sing for the guests. (I am not the Sam from the movie "Casablanca" - that was Dooley Wilson - but I did audition for the part, which I didn't get because I was too young.) The movie stopped, and we watched the events in horror. [That is, World War 2.] I'm 83 1/2, and I wish we could go back to a kinder, gentler time.


Just to show that it was a small community, the August 27, 1940 California Eagle had a little blurb about a party that Ben Carter had thrown for his wife. Present were Leonard Bluett, the 4 Toppers (Steve Gibson, David Patillo, Jimmy Springs, and Richard Davis), Hattie Noel, Rose Murphy, and the "Four Dreams" (hey, they almost got it right). I assume that Bluett and Carter were especially close, since he's mentioned separately from the rest of the Dreamers.

Sometime in 1939 (exact dates unknown), the Dreamers recorded at least eight sides that turned up on Standard Transcriptions. On all of these, they're backed by the King Cole Trio: "Mine You'll Always Be", "A Fool's Affair", "I Knew A Time", "I'll Gather Up My Memories", "Jump, Jack, Jump", "Doin' The Bow Wow", "Music Will Chase Your Blues Away", and "Lilla Mae". (Thanks to Phil Beauchamp for this information.)


By the end of the year, Carl Jones had left the Dreamers, to be replaced by Robert Dupree. (However, Jones would return sporadically, and was with them when they appeared in 1941's The Big Store. In truth, people were in and out of the Dreamers and they really had no fixed membership.)


Robert Russell Dupree was born in Fresno, California on March 23, 1920 (or 1921) and died on May 18, 2005 in Portland, Oregon. I don't know if this is him (the age is correct), but it's a wonderful story (from Salem, Oregon's April 4, 1958 Capital Journal): "SEATTLE - a $9500 award for damages went yesterday to a professional gambler who told a Superior Court jury his dice-shooting arm was injured in an automobile accident. The damages were collected by Robert Dupree, 37, who testified he earned his living by shooting dice, playing cards and betting on prize fights.... Dupree's attorney asked the gambler if the injury to his arm would interfere with his occupation. 'You have to get in an awkward position sometimes shooting dice,' Dupree replied. 'Especially if you are trying to make a four the hard way (a two on each dice [sic])'."


On February 11, 1941, Ben Carter and the 4 Dreamers (Leonard Bluett, General White, Ormonde Wilson, and Robert Dupree) were refused service in a Los Angeles restaurant. Carter immediately sued them for $25,000. I don't know the outcome of the case, but it was still dragging on in June 1943.

On May 3, 1941, Ormonde Wilson took some time out from the Dreamers to travel to Yuma, Arizona, where he took out a marriage license with Nellie Webb.

Let's leave the Dreamers for a bit and talk about the Mellow Tones. Their first mention is in the April 3, 1941 California Eagle telling us that they'd broadcast over KFXM the prior week. Sometime during the week of May 15, 1941, they appeared at a Phyllis Wheatley Negro Girl Reserves dinner. The California Eagle of that date said they "rendered several of the latest song hits". We'll come back to the Mellow Tones later.


In September 1941, the Dreamers appeared in a Soundie entitled "Bundle Of Love" (which wasn't released until May 1943). In it, they sang behind Gene Grounds (a vocalist who'd join Freddy Martin's Orchestra in the following year).

In 1941, Leonard Bluett left the 4 Dreamers. A little blurb in the November 20, 1941 California Eagle said: "That's versatile Leonard Bluett's voice you heard in that clever musical cartoon on that same bill last week with Unfinished Business at a downtown house. His first fling at that sorta thing, he gotta big kick outa it. Didcha know he left the Dreamers qtte, & will concentrate on more film work? Wish him luck, Leonard's a nice kid and deserving . . . altho we think he's wrong to dismiss his baritone as ordinary, and not try to work up a repertoire of something a lil serious just for the hell of it." I suppose it's unfair of me to ask them to tell me what cartoon he voiced (and, of course, nothing said who replaced him in the Dreamers). Bluett would be in many films (mostly uncredited and mostly as a dancer); some of them were: When Strangers Marry, Cabin In The Sky, Carolina Blues, and I Dood It.

The February 5, 1942 California Eagle said that "The Dreamers Quartet has just finished a spot in 'My Gal Sal' at Fox Studio." However, they don't appear in the credits. There was a song called "The Convict And The Bird" sung by a "quartet" in the film; I guess that's them.


In April 1942, the 4 Dreamers (with unknown personnel by this time) backed up Ceelle Burke on his Exclusive recording of "From Twilight Till Dawn" and "Lovely Hannah". The background singers also included a female trio called the 3 Shades (Gladys Davis, Wilhelmina "Billy" Jones, and Effie Smith); the septet was directed by old friend Carl Jones. (Although the Dreamers name is on the label, there are no male chorus voices on "Lovely Hannah".) They were released on Exclusive (with no number) over the summer of 1942 (mentioned in the September 19 Pittsburgh Courier) and then sold to Capitol, which re-released them in June of 1943. The New York Daily News of July 18, 1943 had nothing good to say about it: "Ceele [sic] Burke, a new name on the Capitol label, is represented by his first disc. The Negro crooner and bandleader is heard with his orchestra in 'Lovely Hanna,' tripe, and 'From Twilight Till Dawn,' one of those ineffectual but pleasant tunes in the 'Good-night Sweetheart' tradition. Burke's soft delivery is abetted by the Three Shades and Four Dreamers, the newest and fanciest designation for a band vocal group."

In the fall of 1942, Ben Carter got the 4 Dreamers a role in the Paramount movie Happy Go Lucky. Other members of the cast were Maggie Hathaway and Lillian Randolph. It was released in January 1943.


Another Dreamers appearance was in Carolina Blues, a Kay Kyser movie released in December 1944. In it, Lennie Bluett appeared as a dancer. The 4 Dreamers, part of the "Mr. Beebe" number, were Carl Jones, Jimmy Shaw, General White, and Clifford Holland. (Thanks to Mark Cantor for that information.)

Back to the Mellow Tones, who appeared with Jay McShann at the Plantation Club in Los Angeles on March 16, 1944. The March 23 California Eagle said: "Standouts in the new show are a quartette of kids who call themselves the Four Mellow Tones. Four young boys with a promising future. The Plantation always has been known for discovering new acts, and it looks as though they've again struck pay dirt by coming up with the Four Mellow Tones." They were still at the Plantation Club when Jay McShann gave way to Fletcher Henderson's orchestra on April 20. On May 2, they were part of the entertainment at a benefit cabaret party for the re-election of Assemblyman Augustus Hawkins at the Club Alabam.


Finally, we get to meet the Mellow Tones. The December 2, 1944 Detroit Tribune had an article about Earl "Fatha" Hines. The Mellow Tones were appearing with him, in Cleveland, as part of his Harlem Revue, and the paper had this to say about them: "Fresh from a sensational tour of the west coast, Hines brought with him to Cleveland a new quartette, The Four Mellow Tones, four cute kids - none of whom seems over 16 years of age [the youngest was actually 18] - and who were picked up by Hines in Los Angeles for future development as members of his troupe. These kids have class, style, showmanship and a great future. They don't imitate anybody and feature unique original songs, plus some popular tunes. They are Reuben Saunders, originally from Chicago, Gene Bilbrew of Los Angeles, Harold McEwen of Chicago, and Arthur Rainwater of Los Angeles. All wear their hair in the tremendous 'conks' now popular among the younger set and were well togged out in mellow brown outfits which blend with their personality and, brother, they give."

[For those who don't know what a "conk" is, it's a hair style that came in different forms, either huge pompadours or relaxed and straightened. The name comes from "congolene", a gel that was made from lye, eggs, and potato starch (it doesn't seem to have been the actual name of a product). This was used to relax kinky hair so that it could be restyled. Lye, of course, is highly corrosive (it's used to clear out clogged drains), so the person applying it had to wear gloves and it would cause burns on the scalp unless quickly and thoroughly rinsed off after application. A man generally went to have this done on a Thursday and then slept with a "do-rag" on his head. This absorbed sweat so everything would look great when he stepped out on Friday night. The conk was superseded in the 1960s by the Afro.]


Reuben Dennis Saunders was born June 29, 1924 in Chicago. By the time of the 1940 census, he and his family were living in Colorado Springs, which is where he died on November 11, 1998. Strangely, on his 1942 draft registration (working for the Colorado Springs Construction Company), he was listed as "white" (but his two brothers weren't).

Eugene Webster "Gene" Bilbrew (aka Gene Price) was born on June 29, 1923 in San Antonio, Texas and died on May 23, 1974 in New York. He was drafted on May 18, 1943 (at which time he was a waiter), but was discharged only three months later (August 27). While a singer in the 1930s and 1940s, his other career was as a cartoonist and artist. He collaborated with Bill Alexander to create "The Bronze Bomber", a comic strip that appeared in the Los Angeles Sentinel. (Alexander was the illustrator of those great Miltone record labels.) In the early 1950s, Bilbrew became an assistant to Will Eisner on The Spirit comics. His later years were spent in New York as both an artist in the fetish field and a drug addict. He'd eventually die from an overdose.

Note that General White, of the Dreamers, was mentioned in the company of Kitty Bilbrew on several occasions (they would end up doing USO work in 1946). No one seemed to know if Gene and Kitty were related, so I took that as a challenge. It turns out that they were first cousins. (Gene's father, Watson Omri Bilbrew, was the brother of Kitty's father, Ralph Bilbrew - that one simple fact took me an hour to track down. It even amazes me sometimes what I'll do for these articles.) A singer, she was famous in her own right: Kitty Jean Bilbrew was known professionally as "Kitty White" (and sang the "Crawfish" duet with Elvis Presley in King Creole).

Harold Emerson McEwen was born on October 26, 1924 in Bessemer, Alabama, although his family had moved to Chicago by 1930. He died on August 21, 2000 in Los Angeles. On his 1942 World War 2 registration, he was living in Colorado Springs and working for a Colorado Springs Sub-contracting company (although, strangely, he said he was born in Chicago). This has to be where he met Reuben Saunders. By 1974, he was calling himself Howard McEwen.

Arthur Paul Rainwater (aka Artie Waters) was born on June 28, 1926 in Los Angeles and died there on March 19, 1966. At the time of his June 1944 draft registration, he was unemployed. Although he changed his name to "Artie Waters" professionally, he was always legally Arthur Rainwater.


The Hines troupe (including the "4 Mello Tones") played the Apollo Theater the week of January 5, 1945. Right after the week was up, the 4 Mellow Tones were included in an Earl Hines RCA-Victor session on January 12. Of the four tunes recorded, the Mellow Tones were only on one: "Satchel Mouth Baby", never released on a single. It's unison singing, which doesn't do much for me, but I guess Hines liked it. The song is saved (for me) by a load of jive talk in the middle (pretty much duplicated when the Basin Street Boys did the song in 1947).


On February 2, 1945, the Hines troupe, including the Mellow Tones, played a week at the National Theater in Louisville, Kentucky. From there, it was the Bijou in Battle Creek, Michigan, then the El Grotto (Chicago) in March. May 4 found the aggregation at the Paradise Theater in Detroit for a week. Onward to the City Auditorium in St. Joseph, Missouri on May 15, but this was the last time that the Mellow Tones were mentioned as being part of his show.

When the Mellow Tones returned to Los Angeles (presumably sometime in mid-1945), Ormonde Wilson joined them, replacing Harold McEwen (the others were still Gene Bilbrew, Rueben Saunders, and Arthur Rainwater).


At an unknown date in late 1945, the Mellow Tones got to record for Leon Rene's Exclusive label. There were four songs waxed, the first two as backups to Judy Carol: "I Want To Love And Be Loved" (written by Leon Rene), "Changes" (written by Ben Carter), "Jumpin' At The Jubilee" (written by Ben Carter), and "Nothin' Ever Happens To Me" (written by Ben Carter & Gene Price). Note that Judy's name is also seen as "Carroll", but "Carol" is the correct spelling. They were backed up by pianist Eddie Beal's Trio, with Lucky Thompson on tenor sax, Charlie Drayton on bass, and Stan Levey on drums.

The labels never mentioned who was singing leads on the songs, but my guess would be Gene Price. Who's Gene Price? Well, for some reason, Gene Bilbrew decided to call himself that (although he'd occasionally use his real name while with the group).


The Judy Carol sides were released in March 1946, but, when they were, the Mellow Tones had disappeared, to be replaced by the "Basin Street Boys". The story was that there was another group around with a similar name and, now that they were recording, they wanted to avoid confusion. (Could that have been Mel Torme's Meltones? There was also a 4 Mellow Tones in Danville, Virginia.) Because Ormonde and Steve Gibson were friends, it's possible that they changed the group name to "Basin Street Boys" as a homage to Gibson's original group. And no, in spite of what you read, Ormonde Wilson and Steve Gibson weren't step-brothers (in the same way that Steve Gibson and Lillian Randolph weren't siblings).


[Just to further complicate my life, the original Basin Street Boys (with Steve Gibson) had been in a 1938 movie called The Duke Is Tops. Its female lead was Lena Horne, who was relatively unknown back then. After she'd become a big star, the movie was re-released (in June 1944) with a new title that focused on her: The Bronze Venus. Now, ads for the film over the next few years had mentions of the Basin Street Boys that I had to ignore.]


The Basin Street Boys were tapped to become part of the Hollywood Gang Revue, starring Ben Carter and Mantan Moreland, with Judy Carol, Nina Mae McKinney, and the Saunders King band. Let's hope that Carter and Moreland had updated their act, because the Pittsburgh Courier of October 7, 1944 had said (of their appearance at Los Angeles' Orpheum Theater): "Comedians Ben Carter and Mantan Moreland, still in the doldrums of ancient and prehistoric material, were also on the bill."

The April 20, 1946 Pittsburgh Courier had an article titled "Carter-Moreland Unit Signs Basin Street Boys". It told us:


Having changed their name to the Basin Street Boys because of a similarity in name with another singing combination, the Mellotones [sic], talented young Hollywood singing quartet, bid fair to prove one of the hits of the Hollywood Gang revue which is embarking on a tour of the South this month.

Included in the road show which is eminating [sic] from the film capitol [sic] are Nina Mae McKinney, Ben Carter, Mantan Moreland and songstress Judy Carroll [sic].

The troupe will travel via a chartered Grayhound bus.

The Basin Street Boys who were organized here four years ago, have since been featured with Earl Hines, Duke Ellington, and have played at the Apollo theater and the El Grotto in Chicago. They have a unique and pleasant styling of swing tunes and ballads. Three of the boys are native sons of California [not true, as we've seen] and all have excellent musical backgrounds.

Just recently they made several sides for Exclusive Records, one of them, "I Sold My Heart To The Junk Man" is expected to become a best seller.

Upon their return from the tour they are tentatively signed to make a film short at a major movie studio. [Note that, in blurbs like this, "tentatively signed" has no meaning whatsoever.]


Before the Hollywood Gang Revue left, Exclusive had held another four-song session in April: "Voot Nay On The Vot Nay" (written by Gene Price & "Ormand" Wilson), "I Sold My Heart To The Junk Man" (written by Leon & Otis Rene), "I Need A Knife, Fork And A Spoon" (written by Ben Carter & Gene Price), and "This Is The End Of A Dream" (written by Ben Carter). This time, they were backed up by the Eddie Beal Fourtet (Eddie Beal, piano; Lucky Thompson, tenor sax; Charlie Drayton, bass; Stan Levey, drums; and Al Norris, guitar). Note that the April 20 article mentioned that "I Sold My Heart To The Junk Man" was expected to be a hit; that means they'd already recorded it, although it wouldn't be released until July.

Billboard reviewed "I Want To Be Loved" and "Changes" in their May 18, 1946 edition: "Judy Carol and the Basin Street Boys strike a responsive note voicing Leon Rene's I Want To Be Loved. Miss Carol sticks to the melody, with the Basin Street Boys providing the rhythm vocal backing. To cinch the side, Lucky Thompson's sax, supported by the Eddie Beal Trio, create the mood setting. Reverse is a brisk version of Changes." Lucky Thompson does some really nice sax work on "Changes".


The Hollywood Gang Revue was at the Auditorium in Atlanta on May 13 (only Carter, Moreland, and Nina Mae McKinney were mentioned in the ad). Then, it was the Paradise Ballroom in Nashville on May 19 (which advertised the Mellontones [sic]). There was a big ad in the Monroe, Louisiana Morning World of May 26, 1946 announcing that the Revue (with the Basin Street Boys) would be coming to the Carroll Auditorium on May 31. It had originally been scheduled for June 5, but "Moreland must return to Hollywood at once to make a picture for M-G-M". According to the ad, Big Bill Broonzy had been added by this time. The really good news is that this ad provided us with the first photo of the Basin Street Boys.


In June, Exclusive released "Jumpin' At The Jubilee", backed with "Nothin' Ever Happens To Me". These were followed, in early July, by "Voot Nay On The Vot Nay", coupled with "I Sold My Heart To The Junk Man". Note that it was "Voot Nay On The Vot Nay" ("it's the new hip slang that everyone should speak") that was really expected to be the hit. Once again, it's got some nice sax work and is clearly based on the inspired nonsense of Slim Gaillard.


There was a June 1946 ad for the Four Mellotones appearing with Dootsie Williams at the Bengazi in Los Angeles. It looks like they were still deciding whether to keep the Basin Street Boys name. (And, it's probable that they'd been booked in advance under that name.)

"Nothin' Ever Happens To Me" and "Jumpin' At The Jubilee" were reviewed in the July 1 Cash Box: "'Nothin' Ever Happens To Me' is one of the pleasanter slow stomp tunes heard this week. Featuring the Basin Street Boys and the Eddie Beal Trio, the combo give life and meaning to a really sweet ballad which glorifies the average guy out for a hot time. The lyrics are well offered, the melody is neatly presented, and the disk winds up as something worthy of listener's attention. On the reverse, however, the boys really hit it up and make it jump for 'Jumpin' At The Jubilee,' a real swifty that should do well in locations along any town's Central Avenue."

Cash Box reviewed "Voot Nay On The Vot Nay" and "I Sold My Heart To The Junk Man" in their July 27, 1946 edition: The Basin Street Boys are among our better rhythm makers, and when they combine with Eddie Beal's Fourtet they can be expected to come up with a hot piece of wax. They do. 'Voot Nay On The Vot Nay' is a hopped up piece of music interpreted with jump by the lads. The lyrics are strictly a la Slim Gaillard, full of double jabberwocky, but they're done effectively. If the locations like Gaillard, they'll like this platter which is done more broadly than what the Gaillard crew usually offer. The backing, 'I Sold My Heart,' is fairly adequately offered, and passes as a romantic ballad. Stand this disk on the 'Voot Nay' side for biggest returns."

Not to be outdone, Billboard reviewed all four sides in a single shot on July 27: "The Basin Street Boys are at their best in the rhythmically infectious novelties, "Jumpin'" and "Voot Nay." Slower paced B sides are musically weak, vocally unimpressive. With the Eddie Beal instrumentalists biting off the brisk beats, voice blenders build for solid results in "Jumpin'." "Voot is catchy with boys giving the "voot-vot" lyrics plenty of lift. Race jukes can spin brightly with top sides."

So, if you really like "I Sold My Heart To The Junk Man", you're going against the reviewers.


Since none of these records zoomed to the top of the charts, the next Exclusive disc was issued in August: "I Need A Knife, Fork And A Spoon", coupled with "This Is The End Of A Dream". They were reviewed in the September 7 Billboard: "Leaning heavily on a bouncy beat, Knife comes up as a catchy novelty ditty with the Basin Street Boys putting the rhythmic bite on the wordage. Instrumental backing by Eddie Beal's foursome helps voice-blenders sell their vocal wares. Ben Carter's ballad on the backside has possibilities, but harmonizers seem better suited for a tune with a rhythmic kick. Knife may cut the ice in jazz music boxes." Once again, Lucky Thompson is there with some nice sax work.


Under the title "Judy Carol Is Back In Gotham", there was an article in the September 12, 1946 California Eagle talking about Judy Carol coming back to New York. It had this strange sentence: "Her latest songs currently hitting the juke boxes with the Mellotones (known as the "Basin Street Boys") entitled "Changes" and "Darlin'" are a sensation." "Darlin'" had actually been done when she was with Lucky Millinder and doesn't have the Basin Street Boys (it's the same song that would later be done by Gene Mumford and the Larks). Also, why would they bring up the Mellow Tones (unless the group really was still appearing under that name)?


Defying the reviews, "I Sold My Heart To The Junk Man" was the #1 song in Cash Box's "Burning The Jukes In Harlem" survey, as reported in their October 21, 1946 issue. It had been #6 on October 7, and bounced all over that chart until the January 13, 1947 issue (usually as "I Sold My Heart To A Junkman").

And now, Ben Carter disappears from the Basin Street Boys story. He was in New York City when he died from diphtheria on December 11, 1946. The California Eagle of December 12 had a big headline: "Ben Carter Taken By Death In New York". An article in the December 21 Pittsburgh Courier said that Carter hated hospitals and even though Mantan Moreland could see that he was sick, Carter wouldn't do anything about it until it was too late. Other than hospital staff, the only one with him when he died was singer June Richmond. Famous as he was, the Eagle never mentioned him again after March 1947.

Before he died, however, he'd set the Basin Street Boys up with a December 3 television appearance. It was on station W6XYZ, owned by Paramount and broadcast from and in Hollywood. Since TV broadcasts were so rare in those days, I think it's interesting to recount the entire Billboard review of the show (in their December 14 issue), just so you can see what a reviewer was looking for:


Well-balanced fare and Dick Lane's top-drawer emseeing made Paramount's vaude-styled revue a living room treat. Seg[ment] opened with honeyed harmonizing by Basin Street Boys. Foursome's expressive song-styling soothed the ear, while their easy relaxed screen manner added to voice-blenders' appeal.

Dorese Midgely, trim terpstress [dancer], held the eye in the next slot with three dances.

Weakest on the bill was Two Esquires, acro[bat] act. Pair went thru time worn routines, tending to slow down an already leisurely revue.

Featured act was "Willie the Wizard," a lad whose photographic mind and ability to add, subtract and multiply large sums at a glance gave show a Bob Ripley twist. [A reference to Robert Ripley's "Believe It Or Not".] Studio audience participation gimmick was used to prove everything was on the up and up. Couple of seat warmers [audience members] were pulled before the cameras and asked to write down strings of numbers to test Willie's unusual talents. These were written on a large sheet of paper held in scanning position in an easel, with the hope that the cameras could catch the figures. However, participants turned their backs to the lens during the writing process, blocking the view, and what was written was too small to distinguish. Since this was the feature act and its complete success hinged more on the visual than the audio, it is difficult to understand why these problems were not realized and hurdled during rehearsal. Show was further weakened by bringing Willie on in the next to last rather than last slot.

Lane's glib emceeing can spice any show and easily covers not too serious shortcomings. While mishaps stole the polish from an otherwise fine revue, the fairly good talent and Lane's smooth-as-silk patter made it thoroughly satisfying. Particularly commendable was show's wind-up. Basin Street Boys were brought back for an encore. Lad's pic slowly faded into test pattern, their toned-down singing serving as background for Lane's closing commentary.


The February 17, 1947 Cash Box had a photo of the Basin Street Boys with Leon Rene. It identified them as "Ormand" Wilson, Reuben Saunders, Gene Bilbrew, and Arthur Rainwater. This is how I know that Gene Bilbrew and Gene Price are the same person.


They then appeared with Jack McVea's Orchestra at the T & D Theater in Oakland, California. McVea was riding high with his hit recording of "Open The Door, Richard!" However, the review of the show in the February 20, 1947 Oakland Tribune was a bit less than enthusiastic. You could probably tell that by its title: "Richard Has A Lot To Answer For".


That Richard has a lot to answer for, believe me. Not only has his refusal to open the door brought a high quality migraine to many a listener who is not too terribly hep; but he has brought Jack McVea, his band and his show to the T & D on the strength of the fact that it was McVea who first recorded Richard's obstinacy.

The McVea show managed to hit a new low for stage band entertainment and had it not been for the presence of Peter Raye, a talented dancer and balancer and obviously the only professional among the entertainers, the affairs of the T & D would be dreadful to contemplate.

McVea is an indifferent saxophone player who has with him a little group of five players, one of whom - the drummer [Rabon Tarrant] - is efficient; and all of whom labor under the quaint idea that they are comedians. The balance of the show is made up of Sammy Yates, a crooner, who did "Ol' Man River" to slow vocal motion in the Sinatra school; the Basin Street Boys, a quartet of no merit; and the Mosetti Sisters, a pseudo-dancing duo.

In all probability this little troupe would provide a certain amount of diversion in a small night club, but its lack of experience made only for amateurishness and painful awkwardness on the stage. The screen show is "Secret Of The Whistler" with Richard Dix. I wonder if he's the same Richard who wouldn't open the door. Anyway the cops broke it open and shot him in the last scene. Seemed a commendable idea all round!


Everyone's a critic! (Oh, wait, this one really was.)


In spite of that review, the March 15, 1947 Pittsburgh Courier reported that they were "Back in Hollywood after a successful theatre engagement in Oakland." They had also signed a new contract with Exclusive (their original contract was probably for a year and would have already expired). The blurb concluded with: "Meanwhile one of the youthful vocal quarter [sic] has effected a name change. As of this week, Arthur Rainwater, son of an Indian chief [help me, please!], now answers to the more musician-like moniker of Artie Waters."

They celebrated their new contract with a new recording session (in March) at which they recorded "I'm Gonna Write A Letter To My Baby" (written by Reuben Saunders), and "Josefine" (the last song penned for them by Ben Carter). The two tunes were released on March 25. This time, the label doesn't identify the band other than to say "Vocal With Orchestra".

On April 6, 1947, they, Phil Moore, and saxophonist Benny Carter performed at the California Eagle's 68th anniversary party at the Meadowbrook Gardens.

There was another recording session sometime in April: "Ain't Got No Loot" (by Ormonde Wilson & Gene Price), "I'll Get Along Somehow", "For You", and "Exactly Like You". The backing was by Lucky Thompson's Orchestra, with unknown personnel.


The pretty "I'm Gonna Write A Letter To My Baby" and "Josefine" were reviewed in the April 28, 1947 Cash Box: "Lookin' for combo kicks, you'll find it with this crew! The Basin Street Boys render nostalgic, lilting music with 'I'm Gonna Write A Letter To By [sic] Baby'. You'll like the way the crew handles this rhythmic blues tale, with that deep throated chanting dominating all thru. Ditty has class for that mass of race spots waiting for coin play. It's slow stuff with the story weaving around the title, and add the picked up beat in the second chorus - you've got something. On the flip with 'Josefine,' crew knocks out melody bout their baby 'Josefine.' It's in that somber mood that sets the kids down a bit. We peg the topside tune, and so will you."


When they appeared at the Lakeshore Inn in Klamath Falls, Oregon in May, the photo that ran with the ad showed the usual suspects, plus one more. The ad copy called them "Sensational 5-Man Negro Singing Group", but this is the only 1947 photo with five members and nothing ever identified the fifth man. The Klamath Falls Herald And News of May 16, 1947 said "Lew Taylor has held the Basin Street Boys over for another week at Lakeshore Inn. The boys have finally gotten closer to the acoustics of the place and blend a little better than last week."


Also in May, Exclusive released "Ain't Got No Loot", backed with "For You". (This followed on the heels of the Ravens' National rendition of "For You", issued in April, although the Ravens had an uptempo version and the BSB kept it as a ballad.) They were reviewed in the May 26 Cash Box: "Riding the wave on this oldie currently being revived come the Basin Street Boys to turn in a worthy rendition of 'For You'. Ditty kicked around so many years back, and coined [played in juke boxes or sold] so much then, has a chance of getting into the lime[light] if given enough plugging. The combo does the thing up in slow manner, with harmony echoing throughout. On the flip with a cute novelty ditty, 'Ain't Got No Loot,' shapes up nicely as the crew wail about the fems not taking an interest in them. Ditty couples a nice beat to the group's piping, rounding out the side in fine fashion. Both sides are there for the asking and deserve your listening time."


Leon Rene wasn't a patient man. He expected a record to be released one day and be at the top of the charts the next. When that didn't happen, out came another one. That's why "Exactly Like You" and "I'll Get Along Somehow" were issued in June. The pairing was reviewed in the June 23, 1947 Cash Box: "The Basin Street Boys come up here with another waxing that looks like a comer, with 'I'll Get Along Somehow', and the way the cookie shines the combo should add laurels to their recent success with 'Milkman'. ['Milkman', 'Junk Man', so close it barely matters!] Spinning a slow fashion, with the vocal strains echoing the title, the harmony the crew render is bound to stop 'em at the race spots. Accompaniment provided flavors the side immensely, and where they go for the crew, the play should be hot. On the flip with another top notch performance titled 'Exactly Like You,' the boys pick the beat up some and add a couple of kicks that should go over swell. Give the pair a whirl." Doesn't sound like the reviewer remembered that both the tunes went back to at least 1937. In that year, Count Basie (with Jimmy Rushing) had done "Exactly Like You" and Andy Kirk had recorded "I'll Get Along Somehow" (of course, the big hit would come from Larry Darnell, but that was two years in the future).

The Basin Street Boys, bereft of Ben Carter's guiding hand, signed a one-year management contract with the Rollo S. Vest Enterprises management agency, effective July 1, 1947. At the same time, MCA would handle their bookings.


The first engagement under the new deal was to be at Detroit's Club Three Sixes (which, confusingly, was always written in ads as Club Three 666), starting on July 24 for two weeks.

Before they left Los Angeles, they had another session for Exclusive (which turned out to be their last. "Summertime Gal", "Satchel Mouth Baby", "You're Mine Forever", and "Near To You". All of these, other than "Satchel Mouth Baby" had been written by Leon Rene. Once again, the backing was by Lucky Thompson's Orchestra, with unknown personnel.

And then a funny thing happened. In the July 14, 1947 Cash Box's Juke Box Regional Record Report, "I Sold My Heart To The Junk Man" was #4 in Los Angeles (a year after it was initially released). The following week it was #6 before disappearing altogether. Regardless of what you might think (and what I thought), the song was never a national hit. (Of course, there was the 1962 version by the Blue-Belles/Starlets, but I won't mention that.)

The Vest Agency started getting the BSB's name in the papers. The July 25 Detroit Free Press had this: "Since 1945, the vocal and recording quartet now at Club Three 666 has been billed as the Basin Street Boys. Formerly the 'Mello-tones,' they toured with Duke Ellington and Earl Hines."

The July 29 Detroit Free Press named them: "Ormond Wilson, Reuben Saunders, Gene Price and Artie Waters are the Basin Street Boys, holding at Club Three 666." Only two months and the mysterious fifth member was gone.

Behind the times was the August 2 Billboard: "The Basin Street Boys, who have just cut four sides for Exclusive, are coming east from Hollywood for two weeks at the Club Three Sixes, Detroit. They are now under a new joint Rollo S. Vest-MCA agreement."


"I'll Get Along Somehow" and "Exactly Like You" were reviewed in the August 8 Billboard: "Piano, bass, guitar and drum define the bouncy beat for Gene Price's swingy vocal styling of the Jimmy McHugh-Dorothy Fields Exactly Like You. Lads chime in to lend vocal assist with instrumental spotlight falling on Irving Ashley's [sic; should be "Ashby"] groovy guitar and Milton Raskin's Steinway. Ormand [sic] Wilson dusts off the oldie I'll Get Along Somehow, styling the lyric in a convincing manner. Exactly Like You is the side with the coin pull here." Since the label makes no mention of lead singers, I don't know how they knew that Gene Price led one side and Ormonde Wilson the other. I suppose the information was supplied to them by Exclusive.


Also in August, Exclusive issued "Summertime Gal" and "Satchel Mouth Baby". They were reviewed in the August 25, 1947 Cash Box: "Here's wax that'll get 'em stompin' up in Harlem. The Basin Street Boys are on the beat harmonizing 'Satchel Mouth Baby' in swingin', tinglin' fashion and to which they have added a neat piece of talking business you'll like. They're backed by Lucky Thompson's ork with the maestro furnishing swell support all the way thru. On the flip, 'Summertime Gal' (which we note was written by Exclusive's prexy, Leon Rene) the boys spoon out some sweet and close harmony you'll want to hear over again. This platter should help hold up your averages."

I tried to make out what they're saying in that "neat piece of talking business", and I think I managed to get most of it (online translators were no help at all). Note that "satchel mouth" can mean someone with a physically large mouth or someone who never stops talking.

Hey, all of you cats that are in the know
[all you people who are hip and with it]
I want you to dig some most righteous jive before I blow.
[I want to tell you something before I go]
Now it's a hard-laid line so you better be hip
[it's really something you've gotta be hip to understand]
Now let all the squares jump back a step and see if you can dig me, Jack
[so let those not with it get lost; the rest should listen closely]
It was two clocks of the early bright
[it was 2 O'clock in the morning]
And I was stashed on the main drag, clothed in my glad rags
[I was standing on the main avenue, clothed in my finest]
And I threw my glimmers down the ?
[I looked down the street]
And they fell on the frantic framework of satchel mouth baby
[and spied a satchel mouth baby with a fine body]
So I walked up to the queen and laid a sound on her
[so I walked up to this fine woman and said things to her]
That knocked the curls out of her fresh-bought wig
[either a literal wig or her newly-done hairstyle]
So we fell on down to one of the local juice houses
[so we went to a bar]
And parked and picked up a flask of booted liquid
["booted" means "in the groove" here]
And became obnoxerated
[does this really need a translation?]
Then we jumped into my kip
[he's talking about his car, but it's the only time I've ever seen it used that way]
Fell over to my pad, man
[went to my house]
And I stuck the twist in the slammer and entered the fine domain
[put the key in the lock and went inside]
Turned on the red light, Jack
[possibly for a romantic mood]
We began to jitterbug around the pad of the red lights
["jitterbug" here is a euphemism for sex]
Till the early brights, believe me
[until the sun came up]
[The last two lines are mostly unintelligible]

Vest was supposed to have set up a Basin Street Boys tour with Lou Owens (comedienne), Doris Smart (tap dancer), either Toni Palmer or Melrose Colbert (singer), and either the Jay McShann or Jesse Price orchestra. However, I can't find any evidence that the tour took place.


A blurb in the August 30 Billboard said that singer/actor Emmett "Babe" Wallace (who had written "A Chicken Ain't Nothin' But A Bird") made a deal with the Basin Street Boys: he'd sing and push "I Sold My Heart To The Junk Man" if they'd sing and push his "I'll Never Forgive Myself"; from then on, they sang it at appearances.


September 1947 saw the release of the last original Exclusive record by the Basin Street Boys: "Near To You", backed with "You're Mine Forever". It was reviewed in the September 22 Cash Box: "Vocal combo with a heavy following in many sections of the country step out here to do a pair well loaded with possibilities. Wailing the pleasing wordage to 'Near To You' and 'You're Mine Forever', the Basin Street Boys knock out some favorable harmony work which music ops may go for. Top deck has well moving rhythm behind it and is offered in pleasing tones of tranquility hard to beat. A ballad as the music stands, the lyrics beat a path of merriment around the title throughout. On the flip with 'You're Mine Forever', the crew pick up the same pronounced beat and come thru to shine. Harmony work excels here and is of the variety best loved in those tavern spots. Both sides seem attractive filler material - give it a whirl." [Although it doesn't sound like a compliment, "filler material" here means "records to fill your juke boxes with".]

As good as the reviews in the trades were, there were those who weren't impressed. Here's a review of the same record that appeared in the September 28, 1947 Arizona Republic (Phoenix): "I can't help but think if the boys occasionally were given material better known to the record-buying public they would sell more discs. While Leon Rene writes a good song, these two by him are yet unknown. Boys' harmony, treatment good."

I suppose the reviewer missed the release of "I'll Get Along Somehow" and "Exactly Like You", two veteran songs. Leon Rene did write a good song, but the first time his "When The Swallows Come Back To Capistrano" was recorded, it, too, was unknown.

But then, something happened. The California Eagle of October 24, 1947 had a less-than-helpful article titled "Wilson Leading Basin St. Boys":


DETROIT - The Basin Street Boys, formerly a co-operative group, is now under the complete leadership of Ormonde Wilson. Wilson's first move as leader of the group was to add two more instruments to the act, to broaden its scope. Heretofore a strict singing group, the act will now offer musical interpretations to augment their performance. This change opens the cocktail field [meaning small combos] to them in addition to night clubs and theaters. The Basin Street Boys now comprise guitar, bass and piano plus the singing. There are five men in the group now, causing two of the voices to double on their instruments.


The November 15, 1947 Billboard echoed this: "The Basin Street Boys, formerly a co-operative trio, are revamping their set-up under the complete leadership of Ormonde Wilson, who is adding two more men to the unit."

What happened? It was never reported. Who were the new people? Why did Billboard call them a trio? Were they now a quintet or a sextet? I've really come to hate this kind of semi-reporting.

Based on a photo that was printed the following year, I know that Gene Price was still with them. Artie Waters and Reuben Saunders had left (the latter returning to Colorado Springs); after that, both completely disappear from history.

Again, based on that photo (and hoping that the membership stayed constant), I can tell you who one new member was: tenor and guitarist Mifflin "Pee Wee" Brantford.


Mifflin "Pee Wee" Brantford (not "Branford") was born on January 22, 1915 in Indiana and died in Chicago on November 4, 1968. Pee Wee had replaced Tiny Grimes in the Cats & The Fiddle in 1943, staying with them until 1946, when he formed the Miff Brantford Combo. In March 1947, he was part of "The 4 Scamps And Their Fiddles", playing in Albany, New York. He'd later be part of the Dozier Boys. Sadly, at the end of his life, he fell two stories and broke his back. So depressed over never being able to walk again, he committed suicide.


Probably another member added at this time was pianist Howard Whaley (he was certainly there when the group took that mid-1948 photo, so it's possible he was there now).


Howard Glover "Fingers" Whaley was born on January 26, 1927 in Philadelphia and died there on May 8, 1992. He was in the army from April 24, 1944 to May 19, 1946 and saw combat in the Pacific. After the Basin Street Boys, he joined the Linwood "Lindy" Ewell Trio, where he took up the Hammond organ. Whaley was also an artist.


That takes care of the guitar and the piano. Who was the bassist? Unfortunately, he was never named. We'll see later on that someone identified as "Jim Terchec" claimed to have been a bassist with them. We'll also see the problem with that.

Probably in early October 1947, while the Basin Street Boys were back in California, they recorded two tunes ("I Sold My Heart To The Junk Man" and "Satchel Mouth Baby") at the McCormack General Hospital, in Pasadena. These were included in AFRS JUBILEE #258, released in January 1948. (AFRS discs weren't commercially available, but were made to be played over Armed Forces Radio stations for the entertainment of our soldiers.)


On October 16, the Basin Street Boys joined Dusty Fletcher's "Open The Door, Richard Revue" (with Chubby Newsom and King Kolax) when it opened at the Hippodrome Theater in Terre Haute, Indiana. From there, it was the Palace Theater in Memphis. However, those are the only appearances I could find. By the time Dusty got to Lookout House in Cincinnati (on October 27), he was part of the "Hi-De-Ho Revue" with Cab Calloway and Dorothy Donegan. The BSB headed up to Detroit to appear at the Duke Theater the night of November 2.


Right after this, they traveled to New York to appear at the Apollo Theater, the week of November 7, 1947. They shared the stage with Buddy and Ella Johnson, Jackie Mabley, and dancer Baby Laurence (although the ad called him "Babe Lawrence").

The California Eagle of an unknown date in December 1947 had this blurb: "John Anthony, owner of the Twin Bars here [Gloucester, New Jersey], has just announced the signing of the Basin Street Boys featuring Ormonde Wilson, for two weeks starting January 12 [1948]. The contract is unique in that they will be working on six two-week options. This will be the first eastern night club appearance of the Basin Street Boys, who, currently, are co-starred with Dusty Fletcher in a touring unit."

In late 1947, record companies were scrambling to record as many acts as possible, due to the looming musicians' strike that was to begin on January 1, 1948. I can't find any mention of where the Basin Street Boys were from November 14 (after their week at the Apollo Theater had ended) through the end of 1947. My guess (based on an article quoted in the next paragraph) is that they ended up in Philadelphia, while waiting for their Twin Bars engagement to begin, and recorded a bunch of sides for a small local label. Eight of these would be sold to Mercury Records in the late summer of 1948, and two of them would be released in October: "If I Cant Have You" and "Come To Me". I'll go out on a limb and say that the company they recorded for was Algene (or even that Algene purchased masters recorded for someone else and later re-sold them to Mercury). [See my Caldwells article for the history of Algene.]

Here's my reasoning. Skipping ahead a year, the September 11, 1948 Billboard had an article titled "Mercury Gets Bunch Of Jazz, Race Masters". It went:


NEW YORK, Sept. 4. - Mercury Records this week completed a number of deals which brought the diskery a batch of new race and jazz masters.... The diskery also bought eight sides by the Basin Street Boys from a Philadelphia firm; this group previously had recorded for the Exclusive label. Also added to the Mercury backlog were eight sides by Baggy Hardiman and the Five Kings [from Algene]. The firm also inked singer Ronnie Deauville to a term pact." [They'd release "Gloria" by him in October.]


As promised, the Basin Street Boys started at the Twin Bar (Gloucester, New Jersey) on January 12, 1948. Since there was only a single advertisement, I don't know how long they were there. But by April 23, they were at Betty's Musical Bar in Gloucester Heights, along with the Floyd Hunt Quartet.


In mid-1948, with the musician's strike going strong (union musicians weren't allowed to record), Exclusive re-released "I Sold My Heart To The Junk Man" and "Voot Nay On The Vot Nay". Record collectors know the reissue as Exclusive 39X, but it was first reissued with the original number, Exclusive 225. That's the way it was reviewed in the June 19, 1948 Billboard: "Tune, an appealing torch ballad, is done in slow tempo with a subtle, pulsing beat by the able Basin Street vocal group. Rhythm instrumental backing is neat and unobtrusive. Side should win in juke boxes in almost any type of location." Notice that they didn't mention two things: (1) it was a reissue, and (2) it was "Voot Nay" that was picked as the hit a year before.


There was an Exclusive ad in that same issue of Billboard that listed loads of records in the 'X' series. 37X is there, as is 38X, and 40X - 44X, but not 39X. The first time 39X is mentioned is in an August 28 Exclusive ad.


Meanwhile, the Basin Street Boys had moved into the Cedarwood Log Cabin in Malaga, New Jersey, first being advertised on July 27. They were still there on August 15 (by which time the Caldwells were also appearing).

Another Exclusive reissue was "Near To You" and "You're Mine Forever", in the summer of 1948. They were mentioned in the August 22 Baltimore Sun: "In the slow-hot style, Exclusive offers a disk that brackets two tunes, 'You're Mine Forever' and 'Near To You.' In the former, the Basin Street Boys offer smoothly blended vocalism, backed up by Lucky Thompson's orchestra. There's a solid beat here, without noise. It's a buoyant jive. 'Near To You' is a dreamy ballad, in which a vocal solo is featured over humming voices and Thompson's band."

Billboard reviewed the disc on August 28, giving "Near To You" a 77 ("Smart vocal group does a smooth, cleanly enunciated warble on pleasant ballad tune, with lead baritone a standout. Ork work blends nicely. Could stand as a pop."). "You're Mine Forever" received a 73 ("Also in pop idiom, material here doesn't measure up to flip, altho boys deliver nicely.").

Cash Box reviewed them on the same date: "Lucky Thompson and his ork open with terrific beat on the topside, 'You're Mine Forever,' and the Basin Street Boys come in with grand harmony to make this one of the very best sides they've yet cut. It's grand wax and it's got the rhythm to get those nickels plunkin' thru coin chutes. On the flip, 'Near To You,' the side opens with the Basin Street Boys, instead of the ork this time, and they carry the tune with gorgeous melody, beat and harmony in very slow tempo. It's the kind of side worth lots of listen' [sic]." Once again, neither publication hinted that they were reissues.

In August 1948, the Basin Street Boys were supposed to become part of a "band show" (defined by the California Eagle of an unknown date in August as "an entertaining unit within a band composed of singers, dancers and top acts"). Called the "Be-Bop Exploiters", the band was under the leadership of drummer Roy Porter. It also had dancer Freddie James, a former member of the 4 Step Brothers. Since I can't find any evidence that the show actually appeared anywhere, I'll just assume that it never happened.

I'm not even sure if the Basin Street Boys ever returned to California as a group. They moved their base of operations to Philadelphia and, with their one-year Vest contract up, turned to the Jolly Joyce Agency (which was managing the Red Caps at the time); the switch was announced in the September 11, 1948 Billboard. That's the same issue that had the article saying that Mercury Records had purchased eight Basin Street Boys sides from an unnamed Philadelphia company (Algene?).


On September 16, Ormonde Wilson And His Original Basin Street Boys appeared at Evergreen Park in St. Johns, Pennsylvania. The ad let us know that they were "Stars of Screen, Radio, Television and Records. These Five Outstanding Colored Vocal and Instrumental Artists Are Listed Among the Top Entertainers of the Day. Hear Their Famous Recording, 'I Sold My Heart To The Junkman' and many other top hits." Although I can't find appearances by any other Basin Street Boys at the time, the fact that Wilson used the word "original" in the group's name tells me that former members either had gotten a new group together or he thought that they were working on one. (You'll see why shortly.) A few nights later (the 19th), the group was at Hickory Park in Pottstown, Pennsylvania.


The best thing about that Evergreen Park ad is that it presented a photo of the new Basin Street Boys. This allowed me to date the copy I have of that photo, which had been autographed by three of the members. On the top left is "Smitty" (alto sax; I believe he's Frank Smith) and Ormonde Wilson. The bottom shows Mifflin "Pee Wee" Brantford (tenor and guitar), Gene Bilbrew (Price), and Howard Glover Whaley (piano).

But just when I felt good about being able to identify them, the California Eagle of October 14, 1948 had an article titled "Gene Price Now Out On His Own As Featured Act". It read:


Gene Price is now singing with the Roy Porter band. Gene Price, in case you're not up on your entertainment history, is the singer whose golden voice skyrocketed the Basin Street Boys to the top of the musical ladder of fame.

Price, a local boy who made good in the sing-song profession, arrived home a fortnight ago and has decided to branch out on his own as a "single."

He handles the vocal chores with Porter's 15-piece swing band, in addition to being featured with his own special musical arrangements.

The Basin Street Boys disbanded several weeks ago.


Well, actually they didn't; it's just that Gene Price wasn't with them any more (although there could have been other personnel changes that were never reported). There are no mentions of Gene Price past 1948; he'd reverted to Gene Bilbrew. Based on a January 1949 blurb for the Basin Street Boys that said there were five of them, Gene was replaced, but nothing ever said by whom.


Also in October, Mercury released the first record by "Ormond Wilson And The Basin Street Boys": "If I Cant Have You", backed with "Come To Me". These were two of the masters that Mercury had purchased from that mysterious Philadelphia company [Algene?]. "If I Can't Have You" had been done in 1944 by the 5 Red Caps, and Steve Gibson's Red Caps had just released an updated version of it on MGM. [There's a prominent piano on "If I Can't Have You", presumably Howard Whaley. "Come To Me" features a lot of good guitar work. Both sides have an alto sax, probably played by the mysterious "Smitty".] I surmised that these sides had been recorded back in late 1947, but I suppose it's possible that they'd been recorded in 1948 in violation of the ban forbidding union musicians from recording.


On October 7, 1948, the Original Basin Street Boys appeared at the Colonnade Rumpus Room in Bethlehem, Pennsylvania. On November 1, they, and Una Mae Carlisle, opened at Chubby's, in North Collingswood, New Jersey, taking over from Savannah Churchill and the 4 Tunes.

An article in the December 15, 1948 Columbus [Nebraska] Telegram talked about the musician's ban being over and record companies starting to record again. Many of the big ones (RCA-Victor, Capitol, Columbia, and Mercury) decided to start by recording old songs that the public would already know. The last paragraph is relevant: "Columbia fell back on Arthur Godfrey with a novelty number and Mercury had the Golden Gate Quartet with some gospels and the Basin Street Boys with some more oldies."

The December 25 Cash Box had a similar article. Its relevant sentence: "Mercury Records cut the Golden Gate Quartet, the Basin Street Boys, Eddy Howard, Helen Humes and several others as soon as word was flashed from New York to their Chicago offices." [Mercury was based in Chicago.] The Golden Gate Quartet, Helen Humes, and the next two songs by the Basin Street Boys have contiguous master numbers in the Mercury files.

In late December 1948, there was another Mercury disc by the Basin Street Boys: "Please Give My Heart A Break", backed with "To Make A Mistake Is Human". They were listed in Billboard's January 15, 1949 Advance Record Releases column.

Since this is the only Basin Street Boys record I've never heard, I have to make the assumption that "Please Give My Heart A Break" is the same song that would be released by the Orioles (Jubilee) in February 1949 and Bill Mathews And The Ballardiers (Arlington) in March. Since the Basin Street Boys record was reviewed in January 1949, theirs seems to be the first version to make it to market. "To Make A Mistake Is Human" was originally done by the Murphy Sisters on Apollo (advertised in October 1948) and covered by Ella Fitzgerald. So, because these songs were both products of late 1948, it looks like the Basin Street Boys actually recorded for Mercury this time. However, neither song was one of the "oldies" that Mercury said they'd recorded. I believe that they did a lot of recording for Mercury, but only these two songs were released (in addition to the two that Mercury had previously purchased).


On January 10, 1949, the Basin Street Boys opened at Mercur's Music Bar in Pittsburgh, replacing the Golden Gate Quartet. Their appearance was mentioned in the January 10 Pittsburgh Post-Gazette: "With [Jack] Fulton at Mercur's will be the five 'Basin Street Boys,' featuring Ormond Wilson, who have a jukebox favorite now in the Mercury record, 'If I Can't Have You'." Somehow, I get the feeling that it was Jolly Joyce who decided that "If I Can't Have You" was a jukebox favorite.

The January 29 Billboard said that "Una Mae Carlisle and the Basin Street Boys take over at Lou's Moravian Bar [Philadelphia], with Bon Bon and the Four Keys switching to the Hotel Douglass Showboat." The February 2 Philadelphia Inquirer mostly talked about Una Mae, but managed to throw in "The Basin Street Boys are an outstanding rhythmic unit."

That same Billboard issue reviewed their latest Mercury disc. "Please Give My Heart A Break" received a 73 ("Relaxed warbling and small-combo backing on one of the strongest race tunes in months.") "To Make A Mistake Is Human" got a 70 ("Simple, straightforward chanting of a fine ballad. Tune has been cut by Ella Fitzgerald and the Murphy Sisters, and should have hit by now.").

An advertisement for the Apollo Theater (no, not that one; this one's across the street from Jimmy's Chicken Shack in Tucson, Arizona): on April 2, 1949, it would be showing A Song Is Born, starring Danny Kaye, Louis Armstrong, Lionel Hampton, Benny Goodman, and the Basin Street Boys. The only problem is that the BSB weren't in the film at all; it was the Golden Gate Quartet. Close. So close.


On April 7-9, "The Ebbonaires [sic] - Formerly With The Basin Street Boys" appeared at Leo's Cafe in Paulsboro, New Jersey. The Ebonaires were also at the Eagles Club in Hazleton, Pennsylvania on July 2. When they appeared at Hamilton's Nite Club (West Nanticoke, Pennsylvania) on July 11, the ad said: "Formerly The Basin Street Boys - Recorded 'I Sold My Heart To The Junk Man'."

The April 9, 1949 Billboard nearly got it right: "Ormonde Wilson, leader of the disbanded Basin Street Boys, responsible for the 'I Sold My Heart To The Junk Man' record click last year, joined his step-brother, Steve Gibson, in the latter's Five Red Caps, currently at Chubby's in near-by Collingswood, N.J." [And, as I've stated before, Wilson and Gibson were not step-brothers; it just made a good story.] The same blurb said that "Clarinetist Arthur Davey left the Red Caps and joined the Four Blues at Atlantic City's Club Nomad." It was really bewildering how people came and went in the Red Caps.

But wait! The April 30 Billboard issued a half-hearted retraction: "Ormonde Wilson and the Basin Street Boys, contrary to earlier reports, have not disbanded . . . The erroneous report resulted when Wilson made a change in the unit personnel in preparation for another record session at Mercury." I guess I can't expect them to tell us what change he made.

The July 16, 1949 Billboard told us that "Basin Street Boys will wax Frankie Adams' 'Little Rosette' for the Mercury label." It looks like the BSB actually did a lot of recording for Mercury, but little was ever released.


I don't know when they started, but the Basin Street Boys appeared at the Showplace Bar, in Atlantic City, through July 28 (when the 4 Tunes came in). The next night, they opened at the Capitol Grill in Williamsport, Pennsylvania. While they were in Williamsport, they entertained after a baseball game at a Police Benefit Night on August 17. Then, on August 28, they ("Five outstanding vocal and instrumental personalities") were at Hickory Park in Pottstown, Pennsylvania. Afterwards, all was quiet until October 6, when they opened at the 950, a teenage club in Philadelphia; they were there until the 19th.


Also in October (17-29), the 5 Ebonaires ("Formerly Basin Street Boys") appeared at Cusate's Hotel in Hazleton, Pennsylvania, along with Rosita Davis (who had been a vocalist with Duke Ellington). From there, both acts went to The Ski Lodge in New Lebanon, Massachusetts for a week.


Another ad designed to confuse me: on November 12-13, the BSB appeared at the St. Ann's A. A. [Athletic Association], in Bristol, Pennsylvania. Ormonde Wilson and the Original Basin Street Boys "Featuring An Exclusive on Their Latest Recording - 'Blue-Eyed Baby'." They may have recorded it, but if so, Mercury never released it. (The next week, St. Ann's had Victor Hugo & His Symphony Four, but it probably wasn't that Victor Hugo.)

The December 3, 1949 Billboard had a full page ad from the Jolly Joyce Agency picturing many of their stars (the Red Caps and the 3 Peppers among them). The Basin Street Boys were relegated to the "And Many Other Sure-Fire Hit Features" listing at the bottom.

Also in December, Leon Rene's Exclusive Records declared bankruptcy and its masters were put up for sale.


Finally, some names. Rosita Davis and the Ebonaires played that same St. Ann's A. A. in Bristol, Pennsylvania on December 16-17, 1949. The ad named them as Jay Johnson (pianist), Frank Smith (tenor sax), Max Cooper (bass), Bill Arnold (electric guitar), and Rosita Davis (sensational vocalist). The St. Ann's ads also said "This combo originally started as the Basis [sic] Street Boys, with Jay Johnson, terrific pianist, who later organized the present Ebonaires." Tantalizing, but less than completely helpful. The good news: I now know who the Ebonaires were; the bad news: they never appeared anywhere again (nor do the individual musicians ever turn up in any subsequent newspapers).

I'll be positive and convince myself that Frank Smith was the mysterious "Smitty" who was in that September 1948 Basin Street Boys photograph. But other than the ads naming them and saying that they'd been the Basin Street Boys, there's nothing to connect any of the others to the BSB.


The Basin Street Boys appeared at The Willows (one mile south of Wilmington, Delaware) from November 14-27, 1949 (Remember their hit tune "I Sold My Heart To The Junkman").

December 15-17 ads for The Willows talk about an unnamed group playing there. It consisted of Earl Plummer ("Formerly Featured Vocalist with Steve Gibson's Boys [the Red Caps]"), Ace Harris ("Formerly Top Piano Man with Erskine Hawkins"), Danny Turner ("Formerly Alto Sax with Lionel Hampton"), and Jim Terchec ("Formerly Bass Man with the Basin St. Boys"). However, there has never been anyone named "Jim Terchec". Anywhere. Ever. No one ever said this stuff was easy.


The Rainbow Room of the Hamilton Hotel (Hagerstown, Maryland) presented the Basin Street Boys the week of January 10, 1950. The ad said that they were "Recording Artists for Mercury and Majestic Records". Mercury had purchased Majestic in 1949, so it's possible that Mercury was planning to release some sides on Majestic (it would be reactivated in the fall of that year). If so, it never happened.


The BSB appeared at the Columbus Center (Chester, Pennsylvania) on February 9-12. It was, the ad assured us, "Our Finest Show". March 18 found them in Wilmington, Delaware, at the Carpenter Fieldhouse. They were part of the entertainment sponsored by the Student Government Association of the University Of Delaware. On April 17, they started a week at Baltimore's New Comedy Club.


Sometime in 1950, probably in the spring, they held their last recording session, this time for the tiny Leda label of Philadelphia. This resulted in the pretty "In A Cozy Corner Of The Sky", backed with "This Will Make You Laugh", released around August. They weren't reviewed in the trades, but the Philadelphia Inquirer of September 10 had this to say:


Latest offering to come our way from Leda Records is an intriguing ten-inch platter featuring Ormonde Wilson and the Basin Street Boys. In A Cozy Corner has lyrics a bit on the higher plane ("dancing till dawn up on Heaven's front lawn"), while This Will Make You Laugh begs the question indeed, for this one is typical of the spate of oh-so-sad songs now in vogue. Well done in both cases, however, if one bends an ear from the lyrics and listens for the harmony and music.


But that review came just a bit late. By September 1950, the Basin Street Boys were no more. The Jolly Joyce Agency had a full-page ad in the September 23, 1950 Billboard, with photos of the major acts they represented. The Basin Street Boys were absent, not even listed in the small print covering artists not pictured.

This freed up the members. I can tell you what happened to Pee Wee Brantford, Howard Whaley, and Ormonde Wilson, but I don't know who else was in the group at the end.

This is from my Dozier Boys article:


In October 1950, Ben Cotton was drafted. His place was taken by Mifflin "Pee Wee" Brantford. "He was about eight years older than us and we looked up to him," says Cornell [Wiley]. He, in turn, "was looking for a group to groom."


Pianist Howard Glover Whaley immediately joined the Lindy Ewell Trio. Ewell was interviewed for Whaley's 1992 obituary and said: "The group [the Basin Street Boys] broke up after closing at the Showboat in Philadelphia on a Saturday and he joined me on a Sunday." Unfortunately, I can't find any ads for the Showboat that mention the BSB.

Ormonde Wilson then joined Steve Gibson's Red Caps. The following are excerpts taken from my Red Caps article [names of personnel are directly from the RCA files]:


Present at the [Red Caps'] November 10, 1950 RCA session were: Steve Gibson (vocal and guitar), Jimmy Springs (vocal), Dave Patillo (vocal), Ormonde Wilson (vocal), Romaine Brown (piano), Emmett Mathews (saxophone), George "Red" Callender (bass), Willard McDaniel (a pianist who's credited with being a drummer on this session), and Herman "Tiny" Mitchell (guitar); the session was done in Hollywood.... The songs recorded were "Am I To Blame" and a cover of Phil Harris' "The Thing".

The February 1, 1951 session (done in Hollywood while they were at Larry Potter's; the rest of their RCA sessions were done in New York) had the core group of Gibson, Springs, Patillo, Brown, and Mathews. Ormonde Wilson and Earl Plummer were there too, as was drummer Peppy Prince. On that day they recorded: "Three Dollars And Ninety-Eight Cents", "D'Ya Eat Yet, Joe", and "Shame".

On the Red Caps' April 16, 1951 session, Jimmy Springs, Dave Patillo and Ormonde Wilson were gone.

Their last RCA session was held on September 23, 1955. On that day, they recorded "How I Cry" and "Bobbin", as well as the Damita Jo solos "Freehearted" and "Always". Present were Ormonde Wilson, David Patillo, Emmett Mathews, Steve Gibson, and Jay Price....


The Red Caps were a revolving door of performers, so it's impossible to know just how often Ormonde Wilson was actually with them. There are innumerable photos of the group, but Ormonde was never in any of them.

The March 22, 1952 Cash Box let us know that "I Sold My Heart To The Junk Man" was going to be reissued:


Franklin Kort [of Recorded In Hollywood] lunched with us and announced that the firm is now distributing nationally for the new Flame label.... Also out is Ike Perkins on "River Boat" while a number of the old Exclusive masters, including the Basin Street Boys on "I Sold My Heart To The Junkman [sic]", Dan Grissom's "I Wonder" and Frank Haywood's "Please Believe Me", are also being released on the Flame label. [The flip, this time, was "Exactly Like You".]


The Basin Street Boys that appeared at a Moose Club Dance in Danville, Virginia on August 8, 1953 were a local band.


Around June 1957, John Dolphin's Cash label released "I Sold My Heart To The Junkman [sic]" one more time. The flip had Charles Brown, with Johnny Moore's 3 Blazers, doing "Lost In The Night" (another Exclusive master, from 1948).

Over the years, there have been other groups called the Basin Street Boys (relatively few, for a change). For example, there was a Boston jazz group by that name in 1960.

While his name was in newspapers from 1937 through 1950, Ormonde Wilson completely disappears from the press after that (and from the music world after the last Red Caps RCA session in 1955). Ormonde Wilson, Jr. died on November 21, 1975 in Hanover, New Hampshire. At the end, he was living in Chester, Vermont, with his son, Ormonde R. "Trey" Wilson, III. There was a small obituary in the November 22, Rutland (Vermont) Daily Herald:


CHESTER - Ormonde Reeves Wilson Jr., 55, died Friday in Hitchcock Hospital in Hanover, N.H. after a long illness [leukemia].

Mr. Wilson was born August 28, 1920 in Oakland, Calif., son of Ormonde Reeves and Gertrude (Taylor) Wilson. [On his parents' marriage record, her maiden name was given as Pulliam.]

Survivors include one son, Trey Wilson and relatives in California.


While I certainly like "Voot Nay On The Vot Nay" and "Satchel Mouth Baby", I'm surprised that reviewers didn't seem to care all that much for their ballads. "I Sold My Heart To The Junk Man", "I'm Gonna Write A Letter To My Baby", "This Will Make You Laugh", and "In A Cozy Corner Of The Sky" deserve serious listening.


Special thanks to Ferdie Gonzalez, Mark Cantor, Mike Sweeney, Peter Beavan, Janina Rubinowitz, and John Donnelly.



STANDARD TRANSCRIPTIONS - the Dreamers Quartet - all from 1939 - backed by the King Cole Trio
Mine You'll Always Be
A Fool's Affair
I Knew A Time
I'll Gather Up My Memories
Jump, Jack, Jump
Doin' The Bow Wow
Music Will Chase Your Blues Away
Lilla Mae

EXCLUSIVE (Judy Carol & Basin Street Boys)
215 I Want To Love And Be Loved / Changes - 3/46

EXCLUSIVE (Basin Street Boys)
220 Jumpin' At The Jubilee / Nothin' Ever Happens To Me - 6/46
225 Voot Nay On The Vot Nay / I Sold My Heart To The Junk Man - 7/46
229 I Need A Knife, Fork And A Spoon / This Is The End Of A Dream - 8/46
239 I'm Gonna Write A Letter To My Baby / Josefine - 3/47
245 For You / Ain't Got No Loot - 5/47
247 Exactly Like You / I'll Get Along Somehow - 6/47
19X Satchel Mouth Baby / Summertime Gal - 8/47
21X Near To You / You're Mine Forever - 9/47

AFRS JUBILEE (Basin Street Boys)
258 I Sold My Heart To The Junk Man & Satchel Mouth Baby - 1/48

EXCLUSIVE (Basin Street Boys)
225 Voot Nay On The Vot Nay / I Sold My Heart To The Junk Man - 6/48 (reissue)
39X Voot Nay On The Vot Nay / I Sold My Heart To The Junk Man - 8/48 (reissue)
21X Near To You / You're Mine Forever - 8/48 (reissue)

MERCURY (Ormond Wilson & Basin Street Boys)
8106 If I Cant Have You / Come To Me - 10/48
8120 Please Give My Heart A Break / To Make A Mistake Is Human - 12/48

LEDA (Ormonde Wilson & Basin Street Boys)
L-2004 In A Cozy Corner Of The Sky / This Will Make You Laugh - ca. 8/50

FLAME (Basin Street Boys; Exclusive masters)
1002 I Sold My Heart To The Junkman / Exactly Like You - 52

CASH (Basin Street Boys; Exclusive masters)
1052 I Sold My Heart To The Junkman / [Lost In The Night - Charles Brown] - ca. 6/57




Unca Marvy's Home Page
More Articles