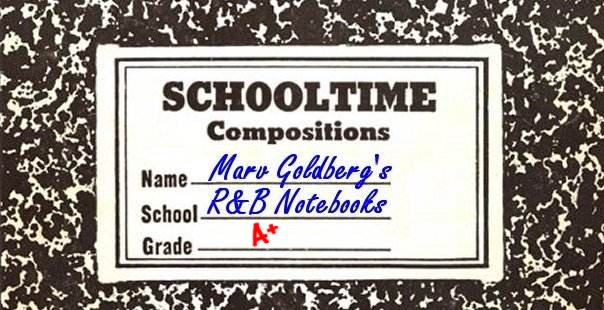 The Dozier Boys

By Marv Goldberg

Based on interviews with Cornell Wiley,
Ben Cotton, and Joe Boyce


© 2001, 2009 by Marv Goldberg
The Dozier Boys were one of the many vocal-instrumental combos that began life in the 40s based on the tremendous success of the King Cole Trio, Johnny Moore's Three Blazers, the Big Three Trio, and the Cats & The Fiddle.

The Dozier Boys started off singing in Chicago's Waller High School around 1946. Originally they were a spiritual group called the 4 Tones, consisting of Cornell Wiley (first tenor and bassist), Ben Cotton (bass vocals), Eugene Teague (baritone, guitar and arranger), and his brother Lucius Teague (lead vocals). They did so well that they obtained their own 15-minute radio show in Hammond, Indiana (about 20 miles from Chicago) for a few months. [Actually, the 4 Tones' show was broadcast over WSOY (1340 AM; Saturday evenings, at 9:30 PM) from Decatur, only a few miles from Hammond.]

After the radio show finished, they decided to switch over to popular music. Lucius Teague left to study dancing and acting (but ended up joining the army, subsequently becoming a 30-year man). His place was taken by lead tenor (and drummer) Bill Minor. They were sponsored and encouraged by Cornell's stepfather, a druggist named Cyrus Dozier; in his honor, they renamed themselves the Dozier Boys.

The one group they idolized was the 4 Vagabonds. "We lived on the North Side of Chicago," says Cornell, "and we'd walk down to the Merchandise Mart to watch the 4 Vagabonds do their radio show. We used to think that they were so cool." One day they approached their idols and offered to sing for them. "We were a nervy little bunch," says Cornell. Vagabonds lead John Jordan liked their sound and started coaching them; the 4 Vagabonds thus became the mentors of the Dozier Boys, as well as their idols.

Their specialty was ballads, mostly popular tunes. However, Cornell said of some of their later recordings: "Guys from record companies would write the most God-awful songs and make us learn them."

The newly-christened Dozier Boys started making the rounds of the amateur shows in Chicago. There was a circuit of theaters, with the Oriental at the hub (others were the Regal and Logan Square). After walking away with the top prizes (some small amount of money) time and time again, they were simply not allowed to participate in the circuit shows anymore. One that I found was a weekly amateur competition (Stars Of Tomorrow) sponsored by (and heard over) radio station WGN. They were reported, on June 29, 1947, as one of the winners in the nine-week series. All the finalists were competing, on that day, to be the grand prize winner (and receive a $500 savings bond). Should I even bother to mention that nothing ever said who won? Fortunately, the Chicago Tribune of that date named the Dozier Boys: "Carnel, Lucious, Benny, and Eugene Dozier"! Was this really the closest a reporter could have gotten to Cornell and Lucius? It looks like Lucius hadn't left that quickly after all.


In early October 1948, the Dozier Boys, along with Jump Jackson and his Combo, vocalist Kenneth Tibbs, and MC Shellie Spencer were playing The Corner ("formerly Martin's Corner") at 1900 West Lake Street. It was characterized as "a most unusual revue." (I guess the new name didn't take, because in 1952 when the Flamingos played there, it had reverted to "Martin's Corner.")


In November, they started their recording career with Aristocrat Records (the predecessor to Chess). "Somebody led us there," says Cornell. The "somebody" was Willie Dixon, a friend of the Wiley family and member of the Big Three Trio; he introduced them to Leonard Chess. "We never met Evelyn Aron [Leonard Chess' partner at the time]," says Cornell. "Phil Chess was there, but he was always so quiet."


Their first session seems to have been held in very late November 1948. The master numbers aren't completely helpful, since they were based on which recording studio was used. Both Cornell and Ben remember that their first sides were done backing bluesman Andrew Tibbs (brother of the abovementioned Kenneth Tibbs) at Universal Recording. However, there are some songs with lower master numbers, which indicates (to me, at any rate) that the recording studio assigned numbers after the songs were recorded, not during the sessions. The second four sides were recorded a few days later, probably in early December. The lineup goes like this:


U 7160 In A Traveling Mood (backing Andrew Tibbs)
U 7161 In Every Man's Life (backing "Andy" Tibbs)
U 7162 I Want To Be Loved (backing Tibbs; unissued)
U 7163 This Is Always (backing Tibbs; unissued)

U 7156 She Only Fools With Me (with Sax Mallards' Combo)
U 7157 St. Louis Blues (with Sax Mallard's Combo)
U 7158 Invitation To The Blues (unissued)
U 7159 Big Time Baby (unissued)


December saw the first release on Aristocrat: "In A Traveling Mood" (as "Andrew Tibbs and the Dozier Boys"), backed with "The Holidays Are Over," an Andrew Tibbs solo effort, recorded at an earlier session. It seems that the Dozier Boys provided the instrumentation for the Tibbs recordings (as well as Benny Cotton's bass voice on "In A Traveling Mood" and "In Every Man's Life"). The tinkly piano was done by Herman "Sonny" Blount (later known as Sun Ra), who did a lot of studio work. According to George Moonoogian, they also used 4 Vagabonds-inspired "bong scale" harmony behind Tibbs. In spite of a luke-warm review in February 1949, the record did well in Chicago and the Doziers frequently appeared with Tibbs for a few months. The ad for the record called them the "Dozier Boys Of Rhythm."

Note that Aristocrat released records in a lot of different series. Andrew Tibbs had his own 1100 series, which contained at least seven records. The Dozier Boys were given the 3000 series, although they were later switched to the more general 400 line. Similarly, Muddy Waters and Sunnyland Slim were assigned the 1300 series, Sax Mallard was 2000, the 5 Blazes got 200, and the Tom Archia All Stars were in 600.


In late November 1949, the Dozier Boys appeared at the Handy Theater (Memphis), as part of the "Hollywood In Harlem" show, starring Pigmeat Markham and Little Miss Sharecropper (Lavern Baker).


There was another session held in December (this time at United Broadcasting Studios) at which they did two songs backed by Eugene Wright and the Dukes Of Swing. At this time, the Dozier Boys were the vocalists for Wright's band, having appeared with them for a few months at the Beige Room, in the basement of Chicago's Pershing Hotel. While Wright broke up the Dukes Of Swing at the end of 1948 to join the Count Basie band, the Doziers remained at the Pershing Hotel until around 1950. (Wright stayed with Basie less than six months; he later played with Gene Ammons and Dave Brubeck.)

The Dukes Of Swing consisted of Eugene Wright (bassist), Hobart Dotson (trumpet), John Avant (trombone), Gail Brockman (trumpet), Frank Robinson (alto sax), Roy Grant (alto sax), Bill Evans (who later called himself "Yusef Lateef," tenor sax), Melvin Scott (tenor sax), Van Kelly (baritone sax), Sonny Blount (piano), and Robert Henderson (drums). At the same session, the Dukes Of Swing recorded "Pork 'n Beans" and "Dawn Mist" (which eventually ended up as Aristocrat 11001).


The two tunes recorded with the Dukes Of Swing were a re-recording of "Big Time Baby" and "Music Goes Round And Round." The latter song was supposed to be an instrumental by the Dukes Of Swing, with the Doziers only singing an introductory few bars. However, when the record was released, it was credited to "The Dozier Boys and Eugene Wright."

"St. Louis Blues," coupled with "She Only Fools With Me" were issued on Aristocrat in April 1949. "St. Louis Blues" (which got a good review in the trades) was another arrangement that could be attributed to the 4 Vagabonds influence; this was the way that John Jordan and his group did it on radio: both the tempo and the lead change. It starts nice and easy, with Bill on lead, it goes into chiming and what sounds like the beginning of the 4 Vagabonds' imitation of instruments. Ben then picks up the lead and the tempo. Note that the record was mistitled: the actual title should have been "She Only Fooled With Me" (which makes a lot more sense in terms of the rest of the lyrics).

In June, Aristocrat issued "In Every Man's Life" (this time attributed to "Andy Tibbs and the Dozier Boys"). The story line is that the narrator's father told him that there were three women in every man's life: the woman who loves him, the woman he loves, and his wife (let's just hope they never meet up with each other; it's done as a serious song, however). This cut isn't as well known as "In A Traveling Mood," but it's every bit as good. Tibbs sounds great with a group backing him, and the Dozier Boys were certainly the right group. The flip was another Tibbs solo: "He's Got Her And Gone."

The next Dozier Boys record, the up-tempo "Big Time Baby" (the second take, with the Dukes Of Swing backing them) coupled with the old standard "Music Goes Round And Round," was released in August 1949. It has some nice trumpet and sax work, and really sounds like a big band number. "Music" got a good review in the September trades.

August wasn't a good month for Aristocrat, however. Thieves broke into the corporate offices at 5249 South Cottage Grove Avenue and tried to break into the safe. When they were unsuccessful, they set the offices on fire, causing some $12,000 of damage.

In October, the Dozier Boys were back at The Corner (now renamed "The Corner Lounge"), along with Jump Jackson and his Combo, Sundra Fields, Tina Dixon, and MC Shellie Spencer.

The group went back to Universal Recording on December 12, 1949, and recorded three more tunes: "All I Need Is You" (a nice ballad), "She's Gone" (another ballad), and "Hey Jack."

Only four days after that session (December 16), Evelyn Aron, one of the original owners of Aristocrat, married Art Sheridan (future owner of the Chance label). She sold out to Leonard Chess (who'd been working at Aristocrat for a couple of years) and left to set up American Record Distributors with Sheridan. Leonard brought in brother Phil at that point.

"All I Need Is You" and "She's Gone" were released on Aristocrat in early February 1950 (and reviewed the week of February 11). "Hey Jack" remained unissued until Chess put out its "Chess Rhythm And Roll" boxed set in the early 1990s.


On April 29, 1950, the Dozier Boys appeared on the debut of Al Benson's "Spotlight Talent" show on WBKB-TV. Others appearing that night were the Red Allen Combo, Ruth Brown, Lurlean Hunter, Joe Williams, and an 11-piece orchestra. The first all-black show in Chicago, it lasted one season, broadcast every Saturday from 9:30 to 10:30 PM. A Billboard review of the June 3 installment, wasn't terribly complimentary. The reviewer complained about the many, many commercials geared towards getting viewers to buy on the installment plan. The acts (including Hunter, Williams, and the Doziers - all regulars) were characterized as "ranging from average to extremely flat"; Benson was called "stilted". However, since its competition was sports and old movies, they said it might catch on with general audiences.

In June 1950, Leonard and Phil Chess announced that Aristocrat Records would have a new subsidiary (modestly named "Chess Records"). While they continued to issue discs from the Aristocrat catalog, the company was effectively Chess from this point on.

The last Dozier Boys session for Aristocrat/Chess took place around August 1950, when they went to United Broadcasting Studios to record "You Got To Get It" (a mix of ballad and up-tempo, with a trombone solo by Harlan "Booby" Floyd) and "Pretty Eyes" (one of their finest sides, with piano work by King Fleming). In September 1950, these sides became the first vocal group record released on Chess.


The Dozier Boys were pretty busy in 1950. On June 25, they were part of a "Session In Progress: Ragtime & Swing" jazz concert at the Beige Room of the Pershing Hotel, along with Eugene Wright (who had left the Basie band by then), singer Joe Williams, drummer Floyd Campbell, guitarist George Freeman, and trumpeter King Kolax. The ad for the event characterized the Doziers' "Big Time Baby" as "the current rave." On September 16, they were part of the "4 Star Frolics" at the 4 Star Theater (at 2418 West Madison Street), a midnight show in which they appeared with Lurlean Harris, Viola Kemp, Eleanora King, the 4 Starlites, the Edwards Sisters, "Flash" Evans, Rudy Williams, Jimmy Hill's Orchestra, and DJs McKie Fitzhugh and Bud Riley. In October, they appeared on Wednesday and Sunday matinees at Joe's Rendezvous. Also in October, they entertained at the Chicago Defender 1950 Home Service Exposition. October 28 found them as part of a show at the Pershing Ball Room, along with the Georgie Auld and Chubby Jackson orchestras.

In October 1950, Ben Cotton was drafted. His place was taken by Mifflin "Pee Wee" Brantford, a tenor and guitarist, who had replaced Tiny Grimes in the Cats And The Fiddle in 1943 (staying with them until 1946; he'd later join Ormonde Wilson's Basin Street Boys). "He was about eight years older than us and we looked up to him," says Cornell. He, in turn, "was looking for a group to groom." The Doziers were now Bill Minor, Cornell Wiley, Pee Wee Brantford, and Eugene Teague.

In 1951, the Dozier Boys journeyed to St. Louis (presumably to sing "St. Louis Blues") and played what was described as a "hillbilly club." "Man, they really loved us," said Cornell, laughing uproariously, "we were nervy!" Another landmark for the guys was doing the national commercials for the 1951 Kaiser and Henry J automobiles.

Also in 1951, they hooked up with Ed Kissack of Columbia's Okeh subsidiary; in November there was an announcement in the trades of their signing. However, by the time the announcement ran, they'd already recorded (on October 25) "Rain, Rain, Rain" and the oddly-titled "Suffer, No Better For You" (which means "suffer; you don't deserve any better") Neither was released. According to Cornell, "Kissack said we sounded too white." While associated with Okeh, they met Fritz Jones (also newly-signed), who would later become famous as "Ahmad Jamal."


In January 1952, they played The Annex Bar And Lounge in Sandusky, Ohio for a couple of weeks. Then, in August, United's Lew Simpkins announced the signing of the Dozier Boys. Probably that same month, the quartet (Minor, Wiley, Teague, and Brantford) recorded four sides at Universal Recording (accompanied by alto saxophonist Talmadge "Tab" Smith): "Linger Awhile," "Laughing In Rhythm" (the old 1938 Slim & Slam tune), "Do You Ever Think Of Me," and "Just My Speed." For some reason, United didn't immediately release any tracks from this session.

An ad for an April 17, 1952 show at the Club Flamingo (La Crosse, Wisconsin) proudly proclaimed that they'd have "Cornell Wilde and the Dozier Boys". Not sure how he could sing with the Doziers and still have time to make all those movies. In September, they were at the Stork Club in St. Louis.

Benny Cotton was discharged from the army in October, and when he rejoined the Doziers, they decided to retain Pee Wee Brantford, making them a quintet. At this point, Ben was playing a little guitar, but not well enough to keep up with the rest of the group. He then switched to the tipple, which had a much softer sound. The tipple, a ten-stringed instrument smaller than a guitar, was a staple of jive bands like the Ink Spots and the Cats And The Fiddle in the 30s and 40s. It's not only disappeared from use, but also from the memory of most people. I was surprised that anyone would have taken it up in 1952!

The guys spent New Year's Eve at the 67 Supper Club in Muncie, Indiana ("Eastern Indiana's Only Nite Club").


On January 22, 1953, they laid down four more sides at Universal Recording (also with Tab Smith): "Early Morning Blues," "Jitterbug Waltz," "I Keep Thinking Of You," and "Cold, Cold Rain." (Note that since they hadn't released any of the songs from the first session yet, United's Lew Simpkins announced their signing again in February of 1953. On this second occasion, he also touted the pacting of Jimmy Cole, Billy Ford, and Debbie Andrews.) Since the eight tunes have consecutive master numbers, this means that they were assigned after the fact; there's no pattern to the ones which have Benny Cotton.

While they were in town, they played The Corner Lounge (now re-re-named "Martin's Corner"), along with Tiny Davis and her Hell Divers. The group was billed as the "5 Dozier Boys."


"I Keep Thinking Of You" (led by Cornell) and "Linger Awhile" (ballad and up-tempo, respectively, with some nice sax work by Tab Smith on "Linger Awhile") were released in March 1953. "Early Morning Blues" (a Ravens-type song with a Latin beat led by Cornell) and "Cold, Cold Rain" (a bluesy ballad led by Bill) were issued in November (to be reviewed the week of December 26). "Laughing In Rhythm" (which features some guitar work by Pee Wee Brantford) and "Do You Ever Think Of Me" have since come out on United compilations, but "Jitterbug Waltz" (which Cornell says shows off the talents of Pee Wee Brantford) and "Just My Speed" remain hidden away somewhere.


Once, when they were playing in Indianapolis, Pee Wee had a death in the family and had to return to Chicago. Before he left, he lined up a replacement: Wes Montgomery. "We picked him up in Indianapolis," says Cornell. This arrangement only lasted a few weeks, until Pee Wee returned. As respected a guitarist as Wes Montgomery became in the 60s, according to Cornell "he looked up to Pee Wee."


May 1953 found them at Loeb's Theater Lounge, in Decatur, Illinois; the "5 Dozier Boys" were brought back in August, and again in September, when ads claimed that they were held over indefinitely (they were still there in October).

On the strength of their United recordings, they went on a tour with Pigmeat Markham and Timmie "Oh Yeah" Rogers. It was called the "Hollywood In Harlem Revue" and eventually wound up at the W.C. Handy Theater in Memphis, Tennessee. While this was predominately a black theater, there was a show given on Monday nights for white audiences.

On March 18, 1954, they started at Players (St. Joseph, Missouri) for 10 days. They were advertised as "Decca Recording Artists". I truly have no idea why so many artists are advertised as being with Decca when there's no hint that they ever recorded for the company.


On May 11 1954, they opened at the Joker Club in Decatur. They were held over until the end of June.


On July 26, 1954 the Dozier Boys won the Arthur Godfrey Talent Scouts show; the story behind this could make an article in itself. They decided that being on the Talent Scouts show would be good for their career and wrote to Mrs. Ethel Stowe at CBS. She replied that they shouldn't bother to come to New York, because the show only used New York talent. That would have been that for any other group, but she was dealing with the Dozier Boys!

They were appearing at the Theater Grill in Cleveland and they simply decided that after the engagement they'd drive to New York. So they went to Western Union and sent Stowe a telegram that stated something like "Received your letter. Arriving in New York on Thursday."

The Doziers drove to New York in their Mercury station wagon and checked into a YMCA (being almost totally broke at the time). They went to the audition and found a line a couple of blocks long. "We walked past the line, just walked in and said 'we're here.' The receptionist said that Mrs. Stowe was in Florida, and that's all we needed to hear." They told the receptionist that Mrs. Stowe had sent for them. "Didn't you get our wire?" Well, they had gotten it and filed it away. When it was retrieved, it seemed like the Doziers really should be there. They were told to come back that evening at 7:00 to audition for bandleader Archie Bleyer.

They sang twelve songs for Bleyer, and the one Bleyer liked best was "I Ain't Got Nobody." Then they heard a voice from the control room; the voice belonged to Mrs. Stowe! In spite of the stunt they'd pulled, she agreed to let them be contestants on the show... in two weeks!


Here they were in New York, flat broke. So they went down to 52nd Street, to the Mercury Entertainment Agency, and played for the owner in the hallway. He lined them up some work in Queens and Long Island; at least they could eat!

The big day came (the show was on Monday night) and the Doziers sang their rendition of "I Ain't Got Nobody." As I remember the format of the show, someone sponsored the act (that is, a manager or parent would sit and talk with Godfrey for a few minutes about the performer; as we found out later, the person bringing the act up was often a shill employed by a record company or a publicity agent). However, the Doziers were simply introduced and went right into their song. The outcome of the contest was uncertain, however. The audience voted for the acts by applause, the loudness of which was registered on a meter; a meter that happened to be broken that night.


The next day, not knowing the results, they accepted a booking at the Rainbow Grill in York, Pennsylvania. By this time, Godfrey had decided that the Dozier Boys were the winners, but didn't know where to find them. He used his morning radio show to broadcast an announcement for them to contact CBS. The Doziers didn't hear it, but the manager of the Rainbow Grill did. He told them about it, but wouldn't let them out of the contract (thinking how good it would be for business). They contacted Godfrey and found out that they'd get to appear on his daily show for a week (broadcast on both radio and TV).

Now the Doziers ran themselves ragged. They had to be in York for the nighttime shows and in Manhattan for Godfrey's morning show. After a couple of days, Godfrey announced them and they were nowhere to be found. They had all passed out backstage. Godfrey was livid, but not with them. He used his show as a soap box to blast the manager of the Rainbow Grill for holding them to the contract.


(NOTE: I guess that the Talent Scouts show was filmed to be shown at different times. The contestants' names were listed in that day's television section of the paper. The three acts [Ann Warren, Joey Carter, and Cornell Wiley's "Dozier Boys"] were listed in a Brooklyn, New York paper on July 26, but in a San Mateo, California paper the following week, August 2.)

After that, they picked up a manager, Leroy Collins (although, considering their win, he kind of picked them up). Ben says that he basically did nothing for them, except to arrange a Canadian tour (they were at the Chaudiere Club in Ottawa in late August, followed by the Down Beat in Montreal). Collins decided to go with them to make sure everything went smoothly. As they were driving, Collins asked if they had anything to drink. The only thing they had was a bottle of Everclear, which was not only around 190 proof, but which had been lying untouched in the car for at least a year. They told him to wait until they stopped for gas so that they could get some Coca Cola to dilute this powerful stuff, but he refused to wait. "He turned blue and red, and his eyes bulged out," says Ben. "He tried to talk, but only gasping sounds came out. He was trying to ask for Coke."

Also, based on the Godfrey win, there were some recordings done for ABC-Paramount, but nothing was ever released from this session. Neither Cornell nor Ben remembered any of the titles.


In October 1954, they were back at the Joker Club in Decatur; they were there through early November. In early May, 1955, they were at the Plantation, but ads ran in newspapers in Moline, Illinois and nearby Davenport, Iowa, without saying exactly where the club was. Later in May (and June), they were at Basil's, in Kokomo, Indiana, followed by a return to the Joker Club in September. After that, it was the Tic Toc Tap in Sheboygan, Wisconsin.

For years they'd been booked by Joe Glaser's Associated Booking Corporation, but they never realized how powerful Glaser was until one day he decided that they should appear at the Moulin Rouge in Las Vegas. He simply picked up the phone and called the Moulin Rouge, telling the manager to dump Ahmad Jamal, since he was sending the Dozier Boys out. The hotel complied! This would have been in mid-1955. When they played the Tic Toc Tap in Sheboygan. Wisconsin in September, the ad said they'd been at the Moulin Rouge and were going to return there after the Tic Toc.

In 1956, there were some more personnel changes. Pee Wee Brantford left, to be replaced by non-singing pianist Truxton Kingslow. Brantford went on to join the 3 Sharps and a Flat in the late 50s. Then Bill Minor got married and left the Doziers. To replace him, they secured the services of Frank "Red" Bell, a tenor sax player and high tenor vocalist, who was around 17 when he joined. When Bill left, Benny gave up the tipple and took up the drums.

When they had an extended engagement in Rochester, Minnesota, Truxton Kingslow met, fell in love with, and married a local girl. When the time came for the Doziers to move on, Kingslow didn't want to go. They decided to replace him with someone who was exciting to watch; they wanted someone to draw focus like Pee Wee had. Thus, when Frank Bell recommended a young vibraharp player, 19 year-old Joe Boyce, they went to hear him play (on December 14, 1956) and ended up hiring him in place of Kingslow. "Vibes are exciting to watch," says Cornell, "they draw attention."

[In case you're wondering, a vibraharp (also called a vibraphone) is like a souped-up xylophone. It has metal bars and resonator tubes below them, which have rotating disks to produce a vibrato effect. It's electrified, and has a foot pedal to give sustaining notes. The marimba is similar, but the bars are made out of wood and it's typically not electrified.]

The next day, Cornell went down to the South Side of Chicago to talk to Joe's mother and reassure her that they'd look after her son. Joe (another non-singer) had his first gig with the Dozier Boys the day after that, at the Key Club, in Minneapolis. Says Joe, "We played the best clubs in medium-sized towns and the second best clubs in big towns."


In 1957, the Dozier Boys (Wiley, Cotton, Teague, Bell, and Boyce) went to Universal Studios in Chicago to record a couple of songs for Harry Carlson's Fraternity Records (a Cincinnati label). "Carlson was a nice old man who looked like Arthur Treacher," says Cornell. They waxed "Special Kind Of Lovin'" and a reprise of "Early Morning Blues," which were released on Fraternity in May of that year. A publicity photo from this period said: "The Bel-Airs - Formerly The Dozier Boys" and "Fraternity Recording Artists". Why was this? They had second thoughts about the seemingly old-fashioned name "Dozier Boys" and changed it to the "Bel-Airs" for about six months. There were no releases under this name (the Fraternity record was released as "Dozier Boys"), and they soon decided to change it back.

In January 1958, the guys were at the Decatur Cocktail Lounge; they were held over through early February.


In February 1958, Joe Boyce left to return to college (this had been agreed upon when he'd joined). What was it like being with the Dozier Boys for a year? Says Joe, "I think I laughed more in that year than I've laughed in my entire life." Joe's place was taken by non-singing pianist Pete Hatch. In March, they were at the Offbeat Supper Club in Omaha. May of 1958 found them held over at Al's Chateau, in Cumberland, Maryland.

The vocal arranging for the Dozier Boys was done by Eugene Teague. Since the Doziers had gotten quite friendly with the 4 Freshmen (a modern harmony group), Teague and Freshman Don Barbour traded ideas for arrangements. Arranging must have kept them going full time, because the Doziers always seemed to have a varying number of singers, as well as a varying number and type of instruments. This had to constantly affect the arrangements. As it was, after only a short time, Pete Hatch was replaced by pianist Bobby Blevins.

In May of 1958, when they were playing Al's Chateau in Cumberland, Maryland, the blurb still mentioned their Godfrey win from four years in the past!


That summer they recorded "I Am So (In Love With You)" (with a vocal intro by Benny Cotton and a girl that was sent to the session) and "My Heart Is Yours" (a modern harmony ballad) for the Apt label (a subsidiary of ABC-Paramount, for whom they'd recorded some unreleased material two years previously). The sides were released in September 1958 (and reviewed the week of October 6). Soon after that, the Doziers appeared at the Modern Bar & Cafe in St. Cloud, Minnesota.

And then tragedy struck. Eugene Teague had kidney problems and some days were better than others. In June 1959, the Doziers were playing a gig in Louisville, Kentucky, and Eugene decided he wasn't well enough to join them onstage. The rest of them went on and Eugene felt they were playing especially well that night. He asked, jokingly, "Can I join you?" He came up on stage, played one number with them, sat down on a chair and died of kidney failure; he was 31. This demoralized the group, and they became somewhat inactive for a few months.


Bobby Blevins was another of those musicians who would come and go. Whenever he left them, they'd either go on as a trio or use guitarist Ben White to fill the fourth spot.


November 1959 found them at the grand opening of the Glass Hut night club in Decatur. In December, they were at the 6th Avenue Tavern, in Terre Haute, Indiana ("cheapest cold beer in town").



Wiley, Cotton, Bell, and Blevins did a session for Chicago's Janie label in 1960. The sides were "Wandering Lover" (in a modern harmony vein; it was misspelled "Wondering Lover" on the label) and a reprise of "Special Kind Of Lovin'" (with some nice drum work and a sax solo by Red Bell). There's a vibes player on the session, but he was a studio musician, not Joe Boyce. While the songs are well done, they truly belonged to another era; there was no way these could have sold in 1960. In the early 60s, they toured for two years with the 4 Step Brothers.


In March 1960, they were in Freeport, Illinois, at the Eagles' Hall. In May 1961, it was The Terrace, in Escanaba, Michigan. In April 1961, they played the Terrace in Escanaba, Michigan. (They were still trading as "Former winners on the Arthur Godfrey Show....") March 1963 found them at Fergie's Blue Note in Mansfield, Ohio (with the 4 Step Brothers). June 1964 had them playing Wagner's 40 1/2 Lanes in Eau Claire, Wisconsin (and no, I don't know what half a lane is); they were still using an ancient photo of the group in the ad.


In the mid-60s, they did their last session, recording "Someday You'll Be Sorry" (written by Louis Armstrong) and "They Call The Wind Mariah." These were released on the WHAC label, around 1964. (It isn't easy dating this record, but, the address on the label -- 1812 South Millard in Chicago -- has a zip code, which dates it from after July 1963.) Note that by the time it was released, "They Call The Wind Mariah" had become "They Call The Wind Maria" (at least it wasn't "Shirley").

Many ads from 1964 feature an old photo with Pee Wee Brantford and Eugene Teague.


They were still going strong in June 1966 when they played the Venetian Restaurant & Cocktail Lounge in Uniontown, Pennsylvania. Ads from late 1966 only show a trio. Although they weren't named, they had piano, drums, and guitar. It wasn't until early 1969 that ads began to show a quartet, although later in that year, they were once again pictured as a trio..

In 1967, they were contacted by the U.S. Army, which felt that the USO wasn't sending enough black entertainers to Vietnam; the army hired the Dozier Boys to tour that war-ravaged country.

However, neither Bobby Blevins nor Frank Bell wanted to go to Vietnam. Bobby said to Cornell, "I'll see you guys when you get back!" They were replaced, respectively, by Clifford Scott (tenor sax, trumpet, and piano), and Jerry Hubbard (guitar and tenor vocals). It's difficult to reconcile this with the trio that had been appearing up to now.

While in Vietnam, the Dozier Boys learned that the Vietnamese government objected to all the Filipino entertainers who performed there and then took their pay out of the country. Thus, they were also hired by the government to teach young Vietnamese to be entertainers. They lived in Da Nang at the time.


When they returned to the U.S., they soldiered on. A nice article about them appeared in the October 18, 1968 Waterloo (Iowa) Courier. The woman who wrote it loved them. However, she didn't bother to give their names although there was a photo. They were now a trio.


In February 1969, when they played the Atrium Lounge, the members were Cornell Wiley, Benny Cotton, Pete Hatch (piano), and Jerry Hubbard (guitar).



There were appearances at the Holiday Inn's Shipwreck Lounge in Mitchell, South Dakota (September 1969) and The Terrace in Escanaba, Michigan (in November). The last ad I could find for the Dozier Boys was at the Terrace, dated November 22, 1969. By this time, they seem to have been a trio again.


However, they didn't quite give up. Instead, they began questioning the name "Dozier Boys". In order to keep up with the times, they changed it to the "Moving Times". There are some appearances by "The Moving Times (Formerly The Dozier Boys)" at Stub's (Fergus Falls, Minnesota) in June 1971 and Clara Stein's Gaiety Lounge (Bismark, North Dakota) in January 1972. The last listing was at Becker's Supper Club (Fergus Falls) in May 1972.

But music had changed. "Everything went downhill. We couldn't get back what we had." Cornell and Ben, together since 1946, sat down and discussed it, finally deciding to call it a day.

Cornell Wiley ended up living in Columbus, Ohio. Starting in 1973, he played with the Bob Allen Trio, taught the bass at Dennison University, and founded the Jazz City Workshop, a school for young jazz musicians. At 69, he received his orange belt in karate, and in 2001 had a new CD out "so I can sing my way." (It's called "Cornell Wiley + 5," and is kind of a supper club jazz sound, with Cornell doing vocals.) Cornell Wiley passed away in November 2004.

In 2009, Benny Cotton is living in Minnesota. He's retired from the Minneapolis bus company and spent many years appearing with the Impromptus, a polka band!

Joe Boyce lives in Westchester County, New York. After leaving the Doziers, he became a Chicago policeman, a reporter for the Chicago Tribune, a Bureau Chief for Time magazine (first in San Francisco and then in Atlanta), and is currently a Senior Editor for the Wall Street Journal.

In the 60s, Mifflin "Pee Wee" Brantford fell two stories and broke his back. He was so depressed over never being able to walk again that he committed suicide. Frank Bell, Eugene Teague, Lucius Teague, Wes Montgomery, Pete Hatch, and Truxton Kingslow are also deceased. Bill Minor passed away in March 2009. Bobby Blevins, and Jerry Hubbard are still alive. The whereabouts of Ben White and Clifford Scott are unknown.

I wish I could say that the Dozier Boys had a tremendous effect on R&B music, but they never had a national hit. Suffice it to say that their music was better than most and they did enough recording so that we have a large body of work to appreciate.


Thanks to Bob Pruter (for photos); Michel Ruppli (for rummaging through the Aristocrat and Chess files); Otto Flueckiger and John Szwed (background on the Dukes of Swing); George R. White, Nadine Cohodas, Robert Campbell, and Ferdie Gonzalez (recording and release dates); Bob Koester of Delmark Records (United dates/master numbers); Robert Campbell again (for his interview with Bobby Blevins); Victor Pearlin and George Moonoogian (for providing me with the sounds); and Adam Coop. Ads, as usual, are from Galen Gart's First Pressings series, with some provided by Ray Funk.



Much of this information was gleefully plundered from Robert Campbell's web site: the Red Saunders Research Foundation. Check it out.


THE DOZIER BOYS
ARISTOCRAT
1105 In A Traveling Mood (AT/BC) (Andrew Tibbs & Dozier Boys)/[The Holidays Are Over - Andrew Tibbs] - 12/48
3001 St. Louis Blues (BM/BC)/She Only Fools With Me (BM) - 4/49
1106 In Every Man's Life (AT/BC) (Andy Tibbs & Dozier Boys)/[He's Got Her And Gone - Andrew Tibbs] - 6/49
3002 Big Time Baby (BM)/Music Goes Round And Round (ALL) - 8/49
409 All I Need Is You (BM)/She's Gone (BM/BC) - 2/50

UNRELEASED ARISTOCRAT
I Want To Be Loved (AT) [backing Andrew Tibbs]
This Is Always (AT) [backing Andrew Tibbs]
Hey Jack (BM)
Invitation To The Blues
Big Time Baby (BM; first version)

CHESS
1436 You Got To Get It (BM/BC)/Pretty Eyes (BM) - 9/50

UNRELEASED OKEH
Rain, Rain, Rain (??)
Suffer, No Better For You (??)

UNITED
143 I Keep Thinking Of You (CW)/Linger Awhile (ALL) - 3/53
163 Early Morning Blues (CW/BC)/Cold, Cold Rain (BM) - 11/53

UNRELEASED UNITED
Laughing In Rhythm (ET/BM)
Jitterbug Waltz (instrumental)
Do You Ever Think Of Me (ALL)
Just My Speed (CW)

FRATERNITY
767 Early Morning Blues (CW)/Special Kind Of Lovin' (CW) - 5/57

APT
25014 I Am So (In Love With You) (CW)/My Heart Is Yours (CW) - 9/58

JANIE
457 Special Kind Of Lovin' (CW)/Wandering Lover (CW) - 60

WHAC
6-7047 Someday You'll Be Sorry (CW)/They Call The Wind Maria [sic] (BC) - ca. 64



LEADS: AT = Andrew Tibbs; BM = Bill Minor; BC = Ben Cotton; CW = Cornell Wiley; ET=Eugene Teague.



Unca Marvy's Home Page
More Articles