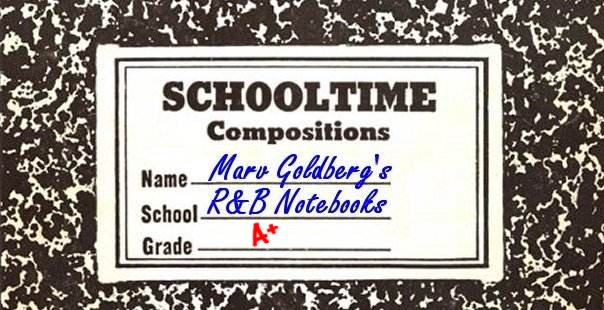 Debbie Andrews
By Marv Goldberg

© 2023 by Marv Goldberg
Debbie Andrews was interesting. Good enough to be hired as Duke Ellington's singer, she was only with him for a very brief while in 1952. However, she built an entire career out of advertising that she had been with him.




"Debbie Andrews" was born Lucy Louise Johnson, in Rome, Georgia, on February 27, 1925, to Willie Lee Johnson and Eleanor Gertrude Whitehead. Lucy was the oldest of six siblings: Vivian, Robert, Leila, Harvey, and Beverly were the others. The family was still in Rome in 1930, but had moved to Indianapolis by 1940. Her brother, Robert "Sonny" Johnson was the only other known musical member of the family, becoming a drummer with several bands. We'll meet him again later.

The first time we encounter her is in the June 24, 1943 Indianapolis News, but it isn't pretty:


Lucy L. Johnson, colored, age eighteen, who admitted altering a federal government check for $18 to $61, received a sentence of one year, which was suspended.


It'll get better from here on. The first time she's mentioned as a singer is in an ad for the Hollywood Club in Terre Haute, Indiana on October 28, 1944. She's the vocalist with Owens, His Drums And His Orchestra (it didn't bother to give Owens' first name). She was characterized as follows:


A Solid Sender Is Little Miss Lucy Johnson, Blues Stylist, Singing: "I Stay In The Mood For You", "Red Blues", "Baby, Ain't I Good To You?"


That's her only mention until April 6, 1946, when she turns up as the vocalist with Bill Stafford's Orchestra, appearing at the Brookside Community Center in Indianapolis for a dance sponsored by the Ha-Ha-Bo's Club.


By February 1947, Lucy was the vocalist with drummer Bob Womack's Bobcats, who were on tour in Ohio. There were a few Womack ads, but none mentioned Lucy. However, an April 1947 ad said his singer was Eva Johnson, who doesn't seem to be Lucy trying out a new name.

The only mention of Lucy in 1948 was when she married Leon Curtis Clay on December 18. The marriage didn't work out, although they never got divorced. (The City Directories I have access to always show Leon, but only show the two of them together in 1951 and 1954. In 1956, they're clearly living at different addresses.)


On February 11, 1949, Lucy Johnson was the vocalist at a Breakfast Dance and Be-Bop Concert at the Community Center in Anderson, Indiana and again the next day at the Masonic Hall in Marion, Indiana. The ad mentioned the names of six musicians, but not the name of the group. They included Pookie Johnson (no relation) on tenor sax and Monk Montgomery (Wes's brother) on bass. We'll meet them again later.


Actually, we'll meet them again right now, since Lucy, with the same six musicians appeared at a Battle Of The Bands at Indianapolis' Walker Casino on February 25. This was to pit them (called "Naptown's All Stars") against a sextet of white musicians. (Pookie Johnson made it to the ad as "Pukey".)


On January 12-15, Lucy appeared at the Sunset Terrace Ballroom (Indianapolis) with Harold Smith's Orchestra. Also on the bill were the Ravens, Dinah Washington, and the Joe Thomas Orchestra. She's keeping good company.

Lucy was at the Avenue Theater in Indianapolis on May 26 and 27, 1950 for a couple of "Midnight Rambles". Although the blurb in the May 27 Indianapolis Recorder promised "It is real entertainment at its best", I never heard of a single other act.

[A "Midnight Ramble" show was a common practice in theaters all over the country. It usually took place on Saturday, around midnight, when there were only supposed to be adults in the audience. The comedians saved up all their "raunchiest" material and the strippers took off a little more. In this case, however, there didn't seem to be a regular stage show at the Avenue, just the Friday and Saturday night Midnight Rambles.]

On December 16, as "Lucy Clay", she was part of the talent at the Indianapolis Recorder's "Nite Of Stars" Christmas Benefit show at the Avenue Theater. And, while it promised "a galaxy of scintillatin' stars", as usual I never heard of most of them (although they were probably well known in Indianapolis at the time). One I did hear of was Jerry Daniels & His 3 Strings. Jerry, of course, was one of the original Ink Spots (before that interloper, Bill Kenny, came in). You can read about Jerry's subsequent groups at my Ink Spots Errata page. (Don't forget that the Ink Spots started in Indianapolis.) The Montgomery Brothers would also perform, but I don't know if it was just Wes (guitar) and Monk (bass), or if the third brother, Charles "Buddy" Montgomery (piano) was also there.

An interesting item appeared in the July 21, 1951 Indianapolis Recorder:


Lucy Johnson, the young song stylist, please call RI. 5795, and we might have some good news for you.


I called; no one answered. It turned out to be the number for the Thom Ervin Photo Service. They might just have been trying to sell her a photo session package.

The June 20, 1951 Indianapolis Times had a note in its Births column that Lucille Clay had had a baby girl. I suppose this is she, since she was occasionally known as "Lucille".

Sometime between July and November 1951, Lucy Johnson Clay became "Debbie Andrews". Nothing ever said why she chose that name.

Let's jump ahead of ourselves for a bit. This appeared in Bill Lane's column in the June 28, 1952 Detroit Tribune:


Tony Vance's singing discovery, Debbie Andrews, is out with her first recording on Mercury, called "I Lost You". This number was first played on the air by Yours Truly on WJBK last summer and in the Fall on WMRP in Flint. It was a dub recording with the Maurice King band. [King was a well-known Detroit bandleader.]


However, how could Bill Lane have played it on the air "last summer" when it wasn't recorded until November 1951 and not released until May 1952? I puzzled over this until blundering into this possible explanation: Tony Vance, Debbie's manager, was in Detroit from July through September 1950 doing a CKLW radio show called "Meet The People", along with orchestra leader Eddie Durham (broadcast from a different location each night). It's therefore possible that Vance had Debbie come up to Detroit in the summer of 1951, where she recorded a test pressing (a "dub") of "I Lost You", backed up by Maurice King's band, which was then played by Bill Lane on a couple of stations.

If so, it probably got a decent reception. The same dub could have been brought to Mercury Records in Chicago, which then arranged a session for her.

Debbie's manager, Kenneth "Tony" Vance, was the brother of Henry Vance, who owned an Indianapolis club called Henri's Cafe Lounge, where Debbie supposedly started. Presumably Tony heard her sing there and decided to manage her. Unfortunately, there were never any ads for Henri's.

Sometime between November 9 and November 15, 1951, Lucy Johnson Clay, as "Debbie Andrews", recorded four songs for Mercury. (I found the exact recording dates for the master numbers just prior to and just subsequent to her session, so I'm confident that they were waxed in this time frame). The tunes were: "Everything I Have Is Yours", "I Lost You", "I Ain't Got Nobody", and "My Final Affair". The only "known" musician was Benny Carter (alto sax); however, it wasn't (as you'll see when the record is reviewed). It would be a while until any of these were released.


Testing out her new name, Debbie Andrews appeared at the Club Riviera (St. Louis), with Johnny Hodges, on December 24, 1951. Since Hodges was an on-and-off member of Duke Ellington's orchestra over the years, it's possible that either he recommended that she audition for Ellington, or mentioned to the Duke that he should listen to her.


For many years, the Pittsburgh Courier held a Theatrical Talent Poll, in which subscribers voted for their favorite performers in many categories; the winners got to perform in a concert at New York City's Carnegie Hall. Debbie's manager, Tony Vance, wrote to the Courier trying to influence voting. I actually find his letter quite slimy. How many people in Indianapolis ended up subscribing to the Courier? I doubt it was many. Note that at the same time that the Courier's Theatrical Poll was running, the Indianapolis Recorder ran its own.


And then, Debbie was hired by Duke Ellington. There are many stories as to when and where it happened. She would say, in a later interview (in the June 14, 1974 Indianapolis News): "He and Louis Bellson (Ellington's featured drummer [who would soon become Pearl Bailey's husband]) auditioned me in the Regal Theater in Chicago. I got the job that night." Ellington's male singer at the time was Jimmy Grissom.

Therefore, she, herself, refutes those who say he heard her in St. Louis or some other place. Since he really was at the Regal from January 25-31, 1952 (along with the Orioles), I tend to believe this version. The March 7, 1952 edition of Down Beat had a little blurb that ended with "Duke gave her a tryout the last day of his weeklong stay at the Regal here and she completely brought down the house as she sang, in order, an up-tempo Lover Come Back To Me, I've Got It Bad, and a blues." I'd also like to believe (with no proof) that the reason for the audition was the time she'd spent with Johnny Hodges the month before.

She immediately joined the band, with only five days to learn arrangements. This was printed in the February 6, 1952 Biloxi, Mississippi Sun-Herald after Ellington had played at Keesler Air Force Base the night before: "Debbie Andrews, the female vocalist, was called back for several encores after singing Lover Come Back To Me and I've Got It Bad And That Ain't Good in her smooth style similar to Sarah Vaughan."

The February 16 Pittsburgh Courier had an article titled "Overnight Discovery - Debbie Andrews Signed By Ellington For Tour":


Debbie Andrews, a young singer comparatively unknown to national audiences but quite a hit already in the Midwest, has been signed by Duke Ellington.

Ellington was quoted as saying "This is the type of voice I have been searching for since Ivy [sic; should be Ivie] Anderson retired from show business." After announcing his selection, Ellington pointed out that the lithesome Miss Andrews reminded him and many others of the late great Ivy [she had died in December 1949].

Miss Andrews has recently been signed to a Mercury recording contract. Under the aegis of Detroit entrepreneur Tony Vance, her manager, she is waging a campaign throughout the Midwest for victory in the Courier Poll. This week's figures indicate that those in that area who have heard her are in agreement with Ellington about her talents.

Miss Andrews will join Ellington at the Regal Theater in Chicago. Following this engagement, she will tour the nation with the band.


They didn't know about the Biloxi appearance, nor that he was gone from the Regal Theater.

Her hometown celebrated with some information about her in the February 20, 1952 Indianapolis News:


Debbie Andrews, known here as Lucille Clay, has joined the Duke Ellington band as vocalist.

The Indianapolis singer is the daughter of Mrs. Elinor [sic] Johnson, 1818 Cornell. [Her father had died in 1947.] She attended Crispus Attucks High School and formerly sang at Henri's Cafe Lounge, 408 Indiana.

Debbie has been entered in the Pittsburgh Courier's band poll and is running third to Ella Fitzgerald and Sarah Vaughan.

The Duke has called Debbie his best singing find since Ivy [sic] Anderson. At the present the band is on a Southern tour after which they will play a series of concerts in California.


She even made the February 21 edition of Jet magazine: "Debbie Andrews, new singing star and Mercury recording artist, joined the Duke Ellington orchestra as featured vocalist.... In her first appearance with the band, Miss Anderson drew applause for her rendition of Lover Come Back To Me."

Off to California. They played a concert at the War Memorial Opera House in San Francisco on February 27. Down Beat reviewed it and said of Debbie:


Debbie is Duke's latest discovery, and while she went over well at the concert, did not seem to be unusual. Perhaps as her presence grows surer she will reach the crowd with a stronger message.


It was, however, an unsuccessful concert. It turns out that, the year before, Duke's concert there was cancelled at the last minute and this year, the promoter didn't bother much with advance publicity. The result was that the house was about half empty.


The Ellington unit opened at the Club Oasis, in Los Angeles, on March 7, 1952. The "People And Places" columnist in the March 13 California Eagle decided he didn't think much of Tony Vance as an agent:


Debbie Andrews, a Duke Ellington discovery in the singing department, doesn't have a bargain in her press agent. That is, Tony Vance, a likeable ex-Detroit newspaperman, isn't getting the young lady singer the west coast publicity she so badly needs. We chatted briefly with Vance via phone and accomplished little as the so-called experienced newspaperman haggled about spending a lousy $7.50 for a publicity engraving. It's high time the eastern Negro press agent realized the peasants on the west coast aren't fools about their music. Unless they learn the value of advance publicity, they can leave the likes of Debbie Andrews home. We recall the stormy box-office appeal that Billy Eckstine, Nat (King) Cole and many other top stars had in their climb. It is a known fact that one hit record isn't the answer to box-office fame nowadays. [Debbie had no records at all at this point, let alone a hit one.] Clever publicity is the answer and the newspaper is your best bet.


Here's what the March 15 Cash Box had to say:


If Duke Ellington picks a girl to sing with his band, we assume without question that the girl is good. This is the case with one Miss Debbie Andrews, selected from many aspirants. Tony Vann [sic], former Detroit deejay and record distributor, discovered the chirp in a small, out-of-the-way nite-spot [conveniently owned by his brother]. She had it. And, pronto, the Duke did the rest. I hope we will have another Ivy [sic] Anderson.


Then, according to the March 29, 1952 Pittsburgh Courier, she had to leave L.A. in a hurry:


Debbie Andrews, who's the new vocal find with Duke Ellington's aggregation, Had to leave Los Angeles in a hurry for Indianapolis where her youngster was seriously ill . . . The first recording by the chanteuse was written by a soldier in Korea, titled "I've Lost You", backed with "I Ain't Got Nobody" which will be released during Miss Andrews' engagement at the Oasis in L.A.


I don't believe this story. You'll see why in a bit.

I know you've been waiting, with bated breath, for the results of the Pittsburgh Courier poll (printed in the paper's April 5 edition). In the Female Vocalists category, Debbie received 10,871 votes, twice the number that Ella Fitzgerald got (5,526). She also beat out Sarah Vaughan, who could only come up with 8,102. However, Debbie only came in third, behind two of your favorite singers: Laura Lynn (15,431) and Aretta Lemarre (14,381). Is it any wonder I don't trust the results of the Courier poll? However, as we'll see, she received a special award as a "New Find Of '52".

More fun. The Los Angeles Mirror-News had this in its April 12, 1952 edition:


Have you noticed that cute singer Debbie Andrews is no longer with Duke Ellington? I hear that she and her boy friend-manager had a beaut of a beef in the dressing room the night Duke closed at the Oasis here recently [March 20]. And, to get out from under a 10-year contract with her pal (?), Debbie reportedly quit the business altogether. Police weren't called but there were plenty witnesses.


This ties in with the story of returning to Indianapolis for her sick child. Duke's last day at the Oasis was March 20. When the band played Vancouver, British Columbia, on April 15, his advertised singer was Betty Roche, who had been with the band 10 years previously and had returned no later than January 1952.

Total time with Ellington - less than 2 months. But she spent the rest of her career capitalizing on those two months. However, she neither quit the business nor Tony Vance.

In her June 14, 1974 interview in the Indianapolis News, she said she'd left Ellington "because I was tired of doing one-nighters and because I couldn't record with the Duke [because they were both under contract to different record companies]." I'm not buying the one-nighter excuse. While life on the road can be grueling, she was with him for less than two months and two weeks of that time was spent at the Oasis.


On April 19, 1952, the winners of the Pittsburgh Courier Theatrical Poll appeared at Carnegie Hall for the annual Benefit Concert At Midnight. Appearing were Lionel Hampton, Billy Eckstine, Nat "King" Cole, Dinah Washington, the Dominoes, Louis Jordan, Clara Ward, Dud Bascomb, Lynn Hope, Larry Darnell, the 5 Keys, Eddie Heyward, and, of course Debbie Andrews, who sang "September Song". Also there were Milton Berle, Ed Sullivan, Willie Bryant, Fred Robbins, and Ralph Cooper. Strangely, although her nemesis, Laura Lynn, was there, her name wasn't in the ad, but Debbie's was.

But being recognized in Pittsburgh is one thing, what about that Talent Poll being run by the Indianapolis Recorder in Debbie's home town? Er, well, um, it's like this. In their May 3, 1952 issue, the winning Female Vocalist, with 3,000 points was the ever-popular Eve Renee. [What do you mean you never heard of her?] In second place was the ever-popular Dot Simmons with 2,580 points. [What do you mean you never heard of her?] Once again, Debbie Andrews came in third. [You really want to know how many points she received? What does it matter? It's only a contest. It isn't world-shaking. OK, OK, she got 40 points. That's actually a bit better than Kathryn Howards and Delores Porter, who got 10 each.] And this was her home town!


Finally, Mercury remembered it had some Debbie Andrews recordings and, in May 1952, issued "I Lost You", coupled with "I Ain't Got Nobody".

This appeared in the June 12 Jet:


When Johnnie Ray's recent bride threw her bouquet at a group assembled for the wedding, singer Debbie Andrews made the lucky catch. Fast-rising Debbie sang I Love You Truly for the Prince Of Wails at his request.


Was she really at Johnnie Ray's wedding? He married Marilyn Morrison on May 25 in New York City (her father owned the Mocambo nightclub in Hollywood). I can't find any trace of Debbie in New York at that time, nor even anything that ties her to Johnnie Ray, who made a name for himself in Detroit. Then again, Tony Vance had all kinds of ties to Detroit and he might have set it up (and even made up the part about the bouquet and the song).

In spite of the fact that she'd left Duke Ellington back in March 1952, a couple of blurbs in June editions of the Indianapolis Recorder still mentioned her as being with him. She wasn't.

It took until July 5, 1952 for Billboard to review the record. Cash Box was a bit behind at July 19, and Down Beat later still at July 30:


I Lost You (BB; 75): Ork sets a slow and moody pace for a warm performance by Miss Andrews. Use of echo chamber at beginning and again at the end of vocal adds to the attractiveness.

I Ain't Got Nobody (BB; 70): Thrush gives the evergreen a torchy reading. Ork ads an interesting accompaniment

I Lost You (CB; B+): A slow blues is dramatically sold by Debbie Andrews. Debbie is assisted by the popular echo chamber, and together with her captivating manner of delivery makes this a top-flight side.

I Ain't Got Nobody (CB; B): The flipside is a moderate beat oldie that the thrush does well by.

I Lost You (DB; 3 stars): Debbie is the gal Duke described so glowingly ("best since Ivie Anderson" etc.). The original ballad is handled feelingly, with echo chamber open and close.

I Ain't Got Nobody (DB; 2 stars): The standard, taken slower than usual, has a good band and a wonderful 16-bar alto solo that can hardly be anyone but Benny Carter.


However, everyone was wrong about it being Benny Carter. We know this because the September 10, 1952 Down Beat had this letter to the editors:


On Debbie Andrews' I Ain't Got Nobody, the alto solo is not rendered by Benny Carter. This solo is played by Porter Kilbert of Chicago, formerly with the Duke Ellington organization.

I agree with you - it is a "wonderful 16-bar alto solo." Suppose we give Porter Kilbert the recognition he so deserves. [The letter was signed "Mrs. Porter Kilbert".]


Great reviews, but, considering how much trouble it was for me to find label scans and recordings, no one actually bought it (except, possibly, for the 40 people who voted for her in that poll).

Here's a strange blurb from the July 5 Cash Box: "Debbie Andrews, who professes to the age of 26 and hails from New Orleans via Detroit, feels she has a good one in 'I've Lost You', on Mercury." While you can scratch your head and laugh, the problem with junk like this is that it's the one thing that gets reproduced all over the Internet. Why did Tony Vance invent this? I can't answer that.

The July 5 Pittsburgh Courier had a puff piece article about Debbie (written by Tony Vance, of course). This is how it ends:


Debbie Andrews is a new find unearthed during the Courier Poll and she went to Carnegie Hall in New York as the result. The nation will know that a new star is born when Debbie Andrews' Mercury waxings start moving in music shops and on the juke boxes and radio. Whoever coined the phrase "song stylist" must have had Debbie Andrews in mind because she is just that and more. Dig Debbie.


The July 19, 1952 Indianapolis Recorder had this:


Debbie Andrews, talented young Naptown [Indianapolis] singer is slated to open at the famed Birdland on Broadway in New York, following an engagement in the Sugar Hill in Boston. She recently did a stint with Duke Ellington's orchestra. Miss Andrews formerly sang here at Henri's Tavern and is fast becoming the toast of the country with her waxing of "I've [sic] Lost You" and "I Ain't Got Nobody" on Mercury. After the Birdland engagement, Debbie goes to the Apollo Theater in Harlem, then back to Boston's famous Storyville.


I can't find ads for her anywhere in Boston or at Birdland, and she never played the Apollo. Tony Vance tried to weasel out of these things in a July 26 Pittsburgh Courier piece:


Debbie's stint at the Sugar Hill Club in Boston was an unqualified success and she is in line for other dates. The Apollo Theatre date must be held up due to the fact that the theater will be closed for a month. The proposed Birdland date was held up due to previous commitments, but Debbie will make them.


It's true that the Apollo was closed from July 17 through August 14, but booking agents would have accounted for that. Instead, she returned to Henri's in Indianapolis.


Another strange one. The December 6, 1952 Indianapolis Recorder had a blurb about Lionel Hampton appearing at the Sunset Ballroom (Indianapolis). With him were Debbie's brother, Sonny, on drums and Monk Montgomery on doghouse (a full-sized bass). Debbie sang that night, and two guest musicians who appeared were Wes Montgomery (guitar) and Pookie Johnson (sax). Nothing earth-shaking so far, but this was:


Sonny is the brother of the famed Debbie Andrews, ex-Duke Ellington vocalist, who happened to be present at the dance. Her latest recording is "All For You" on the Crest label.


At the time, there was a Crest Records in New York, listed in the March 15, 1952 Billboard as being at 62 West 42 Street. However, the only releases on it were by Cliff Martin, Bunny Graves, and Tony Phillips in early 1953. There's also no trace of Debbie ever having a release called "All For You". But, in that June 14, 1974 Indianapolis News interview, there was this:


After she won the Pittsburgh Courier's poll as best female singer of 1952 [or would have, had she not lost to Laura Lynn and Aretta Lemarre], Miss Andrews cut a record tribute to Ellington and Billy Strayhorn, the orchestra's chief arranger.

"It never got released, and that really hurt me. The company folded before the album came out. It was the first time I'd had a chance to record all the songs I'd been singing with the orchestra. Things like 'Take The A Train', 'Sophisticated Lady', 'I've Got It Bad And That Ain't Good', and 'Prelude To A Kiss'."


The Crest label was, according to John Broven "put in cold storage after the initial 1953 flurry, until it was revived in 1956". [John's wife was the daughter of Clark Galehouse, owner of Crest.] Could Debbie's songs have been recorded for that Crest label? It's intriguing, but we'll never know.

At least one publication came close in assessing her time with Duke Ellington. The December 25, 1952 Jet had an article called "What Happened To Duke's Girls?". I've referenced this before with Bobbe Caston (in which I complained that they overlooked her subsequent 18-year career after she left Duke). Of Debbie they said: "A Pittsburgh Courier contest winner, she tried out with Duke in 1951 [sic], but was dropped after less than a month. She is working as a single today." The same article had a photo of Debbie with the caption "Debbie Andrews, billed as 'another Ivie,' only lasted three weeks with Duke's band." So they made it even worse than what it was. I've shown it was a bit less than two months, but they certainly were closer than anyone else.

And then, some more recordings. On January 15, 1953, Debbie recorded two tracks for United Records in Chicago: "Don't Make Me Cry" and "Love Me Please Love Me". On these, she was backed up by the Jack Halloran Singers, although the label identified them as the "Musketeers" (and mangled Halloran to "Hellerin"); they were definitely in the Dread Chorus category.

January 27 found Debbie at Chicago's Club DeLisa, as one of the crowd honoring drummer Red Saunders, who'd celebrated his 15th year as orchestra leader there. Also present was Duke Ellington (wonder if it was a tearful reunion), Bill Bailey, Jimmy Grissom, Al Benson, Joe Williams, Vivian Carter, and Dan Burley. For his years of service, owner Mike DeLisa presented Red with a $1000 check.

On February 23, 1953, Sax Kari recorded an instrumental for United called "Down For Debbie". Was it written for Debbie Andrews? Considering some subsequent events, it's a possibility, but it's another of those things we'll never really know the answer to.

The February 14 Cash Box reported that United's Lew Simpkins had signed the Dozier Boys, Jimmy Cole, Billy Ford, and Debbie Andrews "(formerly with Decca)". Debbie has now joined an elite group of singers (the Rhythm Masters, the Beale Street Boys, Rufus Beacham, Julia Lee, Bobbe Caston, Clarence Samuels, and Numa Lee Davis), all of whom were mentioned as having recorded for Decca when there's not the slightest evidence that they ever did. I have never come up with an explanation.


In March, United released "Don't Make Me Cry", backed with "Love Me Please Love Me". While neither Billboard nor Cash Box reviewed them, the March 25, 1953 Down Beat did: "The very promising former Ellington band singer impresses strongly here, though the backing vocal group distracts from her singing." (I warned you about the Dread Chorus.) "Don't Make Me Cry" received 4 stars; "Love Me, Please Love Me" got 3 stars.

"Love Me Please Love Me" was written by Wendell L. Parker of Indianapolis, who then became a local hero for a while.


With a record out, she merited some attention. The May 9 Indianapolis Recorder said: "The Gale Agency has recently signed Naptown's own Debbie Andrews, who won third place in a national newspaper poll, to a long term contract. I understand she will have her own combo. Her brother [Sonny Johnson] now with 'Hamp' [Lionel Hampton] will play the tubs [drums]."

Why did it dredge up that she'd won third place in a newspaper poll? Because, in the Pittsburgh Courier's 1953 Theatrical Poll, Debbie once again came in third. This seemed to be her lot in life. The winner in the Girl Singers category, printed in their April 25 edition, was Dolores Parker (9,340 votes), followed by Sarah Vaughan (1,600 votes). Debbie managed 1,130, which put her far ahead of Ella Fitzgerald, who only got 920. The paper opined that Dolores Parker won because boxer Joe Louis fought for her.

On May 11, 1953, Debbie had another United session. This time she waxed four songs: "Call Me Darling", "When Your Lover Has Gone", "Little Brown Book", and "Please Wait For Me".

[Author's Note: Those who read a lot of my articles, know that, although I'm good at digging out information, I don't like to present it like a PhD dissertation. I like to keep things light and am occasionally (I'm told) cynical and snarky. However, this is serious. Although I'll make light of the upcoming controversy over "Please Wait For Me", I won't make light of the song itself. I can't remember if I'd ever heard it before researching Debbie Andrews; if so, I didn't pay all that much attention to it. Now, before beginning this article, I listened to it a couple of times and it is, without question, the most depressing song I've ever heard. If you've never heard it, it's on YouTube, but you really shouldn't listen if you're feeling depressed. Once again, I'm really serious about this. Little Caesar's "Going Down To The River" and "Goodbye Baby" are just songs; Percy Mayfield's "The River's Invitation" ends well; and Frankie Ervin's "Suicide Blues" is far too upbeat to be depressing.]

Keep in mind, as you read on, that with any new song, the publisher has to grant permission for its initial recording; after that, anyone can record it.

The problems with "Please Wait For Me" were first laid out in long articles in several May 30 newspapers. For example, the Indianapolis Recorder had this, titled "Suicide Song May Be Banned":


DETROIT - A tune called "Please Wait For Me", penned by [Isaac Saxton] Sax Kari, local song writer and composer, has been dubbed the "Suicide Song" by folk in local musical circles.

The song, owned by the Kencee Publishing Co. headed by Ken C. Campbell, was written for and recorded by Debbie Andrews for United Records

After hearing the dubs on the recording of the song the publisher declared it was too morbid and that he would not permit the song to be released on records or otherwise. Sax Kari says he will sue Ken Campbell if the song is not released, as he has a contract to write four tunes a year to be recorded by Miss Andrews on United Records. He says Campbell who has a publishing contract with Kari agreed to the terms of his contract with Miss Andrews and her personal manager, Tony Vance.

Campbell says, "This weird and morbid tune will be released over my dead body."

Debbie Andrews, while recording the tune, became seriously ill and collapsed in the rest room of the Recording Studio after gargling her throat with an iodine solution prescribed by a specialist to use for a throat ailment that developed over a period of work without rest. She was rushed to the specialist who advised that Miss Andrews must have "accidentally" swallowed some of the solution.

Local disc jockeys upon hearing the tune are in doubt as to whether the song will be played over the air. Rumors are that the suicide song, "Please Wait For Me' will be banned from the air.


Most of this was rehashed in the New York Age article of the same date. It added that the publisher said he'd rather go to court than allow the song to be released. Also:


It is apparently his [Campbell's] fear that the tune could become another "Gloomy Sunday", a song which is banned in certain European countries because a number of suicides were attributed to it.

["Gloomy Sunday" was an incredibly depressing 1941 recording by Billie Holiday, based on a Hungarian song from 1935. It reportedly caused some suicides (although that probably wasn't true), and was actually billed as the "Hungarian Suicide Song". However, in Holiday's song, it turned out to be a dream. Not so with this one.]

Campbell pointed out that during the recording session, Miss Andrews herself collapsed on the bandstand. "What would happen to thousands who would hear it on the air?" he asked.

It was also learned that Campbell had written to several leading disc jockeys around the nation advising them not to play the song in case he was not able to prevent its release. "To do so," he stated in a letter to New York deejay, Jack Walker, "would be to betray one of the codes of your business in broadcasting music that could be considered a threat to the sanity of the nation."


The Pittsburgh Courier of that date said:


A recording described as "too morbid for any sane person to listen to" has caused a temporary breach of relations between Ken C. Campbell, of the Kencee Publishing Company, and songwriter Sax Kari, who penned the tune while under contract to Kencee and the United Records Company.

Campbell, who claims Kari went over his head and handed the song, "Please Wait For Me", to the recording company with Debbie Andrews doing the vocals, says, "There is no telling what would happen if this tune was ever exposed to the American public, with all of the war hysteria and sweethearts and husbands dying in Korea."

[Campbell also said:] "... when I heard it, I made up my mind that nobody connected with this firm would permit stuff like that on the market. I'll fight Sax Kari in court if that's what he wants, but I'll sue anybody who touches it as long as Kari is under contract to me."


Let's add a bit more to the stew before dissecting it. The June 6, 1953 Chicago Defender said:


Debbie Andrews, popular song stylist, had to cancel engagements this week due to illness contracted doing [sic; probably meant "during"] a recent recording session when she "accidentally" swallowed some of an iodine solution that she was using for a gargle.

An engagement was cancelled at an exclusive New Jersey spot, and a date at Kansas City's Orchid Room was set back until her physicians say she will be able to sing again.


United Records' Leonard Allen chimed in too. The June 6 Cash Box had this:


Leonard Allen of United Records very much concerned over controversy involving disk called "Please Wait For Me" cut with Debbie Andrews. Leonard feels tune would really click if he could release it. Believes Debbie Andrews possesses one of the warmest sounds on wax today.


The June 6 Chicago Defender also printed this:


Sax Kari, bandleader and song writer, filed suit last week in Circuit Court through his attorney, Edward A. Simmons to break his contract with Kencee Publishing Co. and to collect damages of $12,000....

Kari said the United Record Company was holding him liable for $2,500 recording cost, and $5,000 manufacturing and pressing cost as a direct result of Campbell's (Kencee Publishing Co.'s) arbitrary action.


The June 13 Pittsburgh Courier reiterated that, but also threw in that Kari had been joined in the lawsuit by Tony Vance. Their article concluded with this delightful, if totally untrue, statement: "Vance is manager of Debbie Andrews, whose recording of 'Don't Make Me Cry', composed by Kari, is a nation-wide success."

And where did Kari get the idea for the song? The June 20 New York Age told us that Kari "... revealed that the highly controversial tune, 'Please Wait For Me', was inspired by a suicide during the war years." This was reiterated by another piece, this one in the June 25 Jet:


Bandleader Sax Kari, author of the controversial popular song, Please Wait For Me, considered by the Kencee Music Publishing Company as too morbid for release, said lyrics for the song were inspired by a suicide note from a girl to her sweetheart who was killed during World War II.... A firm spokesman said the tune would be submitted to a panel of clergymen to decide if it will be released. In Memphis, Tenn., Kari said his Detroit attorney had filed a $12,500 damage suit in circuit court seeking to lift the ban on the song. He claimed the song is not morbid but is simply a tribute to the undying love of a girl for her sweetheart.


Before we take a closer look at all this, let's skip ahead to an announcement in the December 12, 1953 Billboard:


DETROIT - Great Lakes, a new record label headquartering here, kicks off its first release December 8 ... according to Kenneth C. Campbell Jr., president of the Great Lakes Record Company.... [No big deal, so far. But, wait for it...] Heading the departments are Tony Vance, pops and jazz and [Sax] Kari, r&b. [To make it a complete Great Big Happy Family, they also signed Debbie Andrews, although nothing was ever released by her on the label.]


So, have you caught on yet? This whole thing was a heavy-handed Tony Vance publicity stunt! How much animosity could there have been if they were all together again six months later? Notice that every time an account says she accidentally swallowed some iodine, it says "accidentally" swallowed. The word is in quotes to make you think that maybe it wasn't an accident; maybe she was so depressed by the song she was recording that it was purposeful. And, no matter when that occurred, she had the presence of mind to rush back and finish recording the song. What a trooper! All of this was meant to stir up interest in a song that really was morbid and probably wouldn't have gotten much, if any, airplay. But to describe it as "a threat to the sanity of the nation" and "too morbid for any sane person to listen to" is a tiny bit over the top. Notice that Debbie had to cancel an engagement at "an exclusive New Jersey spot". You know my feeling: if it isn't named, it never existed. The part about the song being "submitted to a panel of clergymen to decide if it will be released" is so absurd it defies comment.

Once again, I'll state that the song really is the most morbid tune I've ever heard, but it's not about to make the entire population of the U.S. insane (at least not overnight; that's taken 70 years).


So what happened to the song? It got released, that's what. In July 1953, United issued "Please Wait For Me", backed with "Call Me Darling". But, to add insult to injury, they misspelled the publishing company "Kensee" instead of "Kencee" on the label. And, sad to say for Tony Vance, all his machinations were for naught: the song was never a hit.

The tunes were reviewed in the August 1, 1953 Billboard, which avoided all the hype, giving "Please Wait For Me" a decent review:


Please Wait For Me (74): This is a "Gloomy Sunday" hunk of material in which the gal makes the titled plea to her dead lover. Miss Andrews impresses and the material is unusual enough to create some stir. [Note that there was no footnote saying that the reviewer had gone insane.]

Call Me Darling (72): Both the gal's reading and the material itself are mighty slick, and the Remo Biondi orking is smooth. While Miss Andrews doesn't possess an unusual sound, she has a way with a lyric.


On August 14, Debbie opened at the Flame Show Bar in Detroit. She was called "the suicide gal with a blue velvet voice". (How long did it take Vance to dream that up?) She was held over for a second week, but note that this is the first time all year that she's mentioned as appearing anywhere.

September 25 found all those 1953 Pittsburgh Courier winners (with Debbie thrown in for some reason) in a concert at the Academy Of Music in Philadelphia. This was the first time the concert had ever appeared anywhere other than at Carnegie Hall.


In late 1953, she was at the Detroit Cotton Club, along with the Will & Will Combo.

The February 6, 1954 New York Age reported that Debbie was at Albert's Keyhole Club in San Antonio, Texas.

However, only three months later, the May 15 Pittsburgh Courier sadly said: "This corner would like to know what happened to Debbie Andrews, Jeanne Dunne and the Caldwells. All very promising acts, but where?" The Caldwells were appearing in Montreal at the time, but I don't know where Debbie was.


But I do a month later. On June 11, she started at the Turf Bar in Indianapolis along with Sonny Johnson & His Quintet. This aggregation included brother Sonny (drums), William "Monk" Montgomery (bass), Alonzo "Pookie" Johnson (no relation to Debbie and Sonny; tenor sax), Curtis Fowlkes (trombone), and K. Woods (piano), who would shortly be replaced by C. DeCamp (I suppose they had first names). The place was also called the "Turf Club" in some ads. I won't harp on it, but most ads and blurbs still mentioned Duke Ellington.


By the time of the Turf's August 25 ad, the Montgomery-Johnson Quintette had Charles "Buddy" Montgomery (piano), William "Monk" Montgomery (bass), Wes Montgomery (guitar), Sonny Johnson (drums), and Alonzo "Pookie" Johnson (tenor sax). Debbie left the Turf sometime in October.


However, she was back by December 8, although the ad said nothing about the Montgomery-Johnson Quintette.


On January 1, 1955, she was at Indianapolis' Music Club, along with the Counts. Nothing more until August, when she appeared with two combos, Jackie Davis's and Buddy Parker's, at Tony's Supper Club (Indianapolis). Amazingly, it wasn't owned by Tony Vance. Parker's was the house band at Tony's and she was his singer.


Debbie and the Montgomery-Johnson Quintet returned to the Turf Bar on May 31. The ad said that the Quintet had been the featured jazz group of the Frank Parker-Tony Marvin Variety Show. I don't know what that was, but both were members of the cast of the Arthur Godfrey Show. Parker was a tenor and Marvin the deep-voiced announcer.

For the 1955 Labor Day weekend, Debbie was at the Club Plantation (Indianapolis) on September 4, in a Battle Of Music. Willie Dyer's Combo was there, as well as Dud Storms & His All-Stars. It's unclear if she sang with one of those bands or was backed by both of them. She was also there the next day, this time with the Montgomery-Johnson Combo.

When the 1956 Indianapolis City Directory came out, there was an entry for "Deborah Andrews - singer". She was living at a different address than husband Leon Clay.


Debbie was at the Lyric Theater (Indianapolis) for the Panorama Of Stars on March 16 and 17, 1956. Also there, were the Dusters, dancers Leonard & Leonard, and Jon Lei & His Rhythm Dancers.


She and the Quintet were back at the Turf Club by late April 1956. They were still there on November 8, when some live recordings of the band were made. Two of these ("I Should Care" and "Going Down To Big Mary's") feature Debbie Andrews. Since Wes Montgomery became a very famous guitarist, his early recordings (1949 to 1958), including these two, were collected and released on a 2014 compilation called Wes Montgomery - In The Beginning on the Resonance label.


The musicians on "Going Down To Big Mary's" were Wes Montgomery (guitar), Charles "Buddy" Montgomery (piano), John Dale (bass), Alonzo "Pookie" Johnson (tenor sax), and Robert "Sonny" Johnson (drums). On the other hand, "I Should Care" is a duet between Debbie on vocal and Wes on guitar (there are no other instruments). It would actually be a magnificent pairing, but it's ruined a bit by people in the audience talking.

Debbie was the featured singer at the "Artists And Models Ball" at the Indiana Roof on October 4, 1957, singing in the "King Neptune's Court" sequence. This was her only mention in 1957.

On April 25, 1958, Debbie and the Chandeliers entertained at a PTA "Talent And Fashion Review" on April 25 in the auditorium of School 64 (they really have to work on school names in Indianapolis).


May 30 found Debbie appearing with Wes Montgomery and his All Stars at a Club Plantation all-day picnic. At the time, both Debbie and Wes were appearing at the Missile Room of Club Ebony (Indianapolis). Also on the bill were Flo Garvin and Ramar Fories (advertised as a "parabolic singer", whatever that was).


Debbie was at the Ebony Room, in Los Angeles, with the Jackie Davis Trio, starting on October 9, 1958 and remaining through the end of November. Davis had been the organist with Louis Jordan the year before. The trio consisted of Davis on organ, Irving Ashby on guitar, and Weedie Morris on drums.

On November 18, Debbie was a guest on Earl Grant's "Club Checkerboard" TV show over Los Angeles' KTLA.

By now, Debbie had relocated to Los Angeles, where she'd live for the rest of her life. (She appeared, as "Mrs. Lucy Clay" on the 1958 California Voter Registration rolls.) However, there are no ads or blurbs for appearances in California from this point on. The closest she came was this in the April 9, 1959 California Eagle: "Former Ellington thrush [ho-hum] Debbie Andrews (another of Lil's clients) will be big news as soon as plans jell on an attractive nightclub booking." "Lil" was Lillian Cumber, owner of the Lil Cumber Attractions Agency in Los Angeles. Lil was either terrible at finding Debbie work or managed to book her into places that didn't advertise.

Debbie would come back to Indianapolis often. Since her mother lived there, she'd combine family visits with appearances.

For example, she was back in Indianapolis on September 13, 1959, when she appeared, with the Wes Montgomery Trio, at the 1444 Gallery, for the start of its yearly "Jazz At The Gallery" series. The article in the September 12 Indianapolis Recorder confirmed that she was now living in Los Angeles. As well as Sonny Johnson, Wes's trio had Melvin Rhyne on organ. They expected the audience to be primarily professional musicians and "more-than-casual jazz fans".

Nothing more is heard of her until she appeared at Indianapolis's Pink Poodle from December 23-31, 1960. Also there was Nina Mae McKinney and Sonny Cox & his Hoosier Combo. The December 24 Indianapolis Recorder said (in case you didn't know) that Debbie was "formerly with Duke Ellington". It also said that she was "the singer who has been burning up the West Coast", even though I can't find a single mention of her appearing anywhere. She was held over for a second week at the Poodle.


While she doesn't seem to be appearing anywhere in Los Angeles, on May 4, 1961, she opened at the Cricket Room in Honolulu (Hadda Brooks was nearby at the Backstreet). The May 3 Honolulu Star-Bulletin said: "Debbie Andrews, formerly with Duke Ellington [bet you didn't know that], starts tomorrow at the Cricket Room. The singer is not prematurely gray - she combs silver powder in her hair." You can see that in contemporary photos.

Here's an interesting one from the May 9 Star-Bulletin: "Debbie Andrews, unhappy over the piano and drums accompaniment at the Cricket Room, has developed a case of laryngitis." How convenient. I guess she got some non-iodine gargle, since she didn't return to California until June 2 (as Lucille Johnson). I wonder how she kept all those names straight.


Then, it was back to Indianapolis and the Pink Poodle, where she appeared from the end of July to the end of August, when the Pink Poodle closed so that it could move to a new location. While there, she was backed by the Sonny Johnson Combo.


Debbie was back at the Pink Poodle on May 29, 1962, but there was only one ad, so I don't know how long the engagement was for.



Still seemingly unable to get work in Los Angeles, Debbie appeared at the Sherwood Lounge of the Nottingham Court (Indianapolis, of course) on December 10, 1962.



She may have lingered in Naptown, since she was at the opening of Club 16 on February 25, 1963. The write-up, in the February 23 Indianapolis Recorder, makes me wonder why I bother to do any research:


Hitting the scene with a bang, Morris Frankovitz, personable new owner of Indianapolis' newest pleasure spot - the Club 16 (formerly the Northwestern Tavern) at 1635 Northwestern, announced this week the Club will have its formal opening on Monday, Feb. 25 with Naptown's own Debbie Andrews.

Miss Andrews, who has been featured at some of the top clubs throughout the country and overseas, numbers among her many, many hit records such notables as "Call Me Darling", "In The Still Of The Night", and "Please Wait For Me". [Mommy, can I be a lying press agent when I grow up???]

The house band for Miss Andrews' engagement will be none other than the famous Cy "Floor Show" Jones and his Stereophonic Trio - with Booker T. Harris on the drums and Arthur Van Dyke wailing on the piano and organ. [Exactly how do you "wail" on a piano???]

Miss Andrews, like so many other musical greats, got her start at a small jazz spot on the Avenue - Henri's.

After many show-stopping appearances she went on [sic] the Flame Show Bar, then Detroit's finest nitery where she stood out like a shining star.

While at the Flame Miss Andrews kept her date with destiny when she was heard by the great Duke Ellington. Ellington was so struck by the petite little songbird that he immediately signed her to a contract. [Mommy, please can I be a lying press agent when I grow up???]

After a year as the featured vocalist with the Ellington aggregation, Debbie joined Lionel Hampton's band. While with Hampton she brought down the house at Carnegie Hall in New York. [Mommy, why can't I be a lying press agent when I grow up???]

Striking out as a single, she was wildly applauded at Mr. Kelly's and the Blue Note in Chicago, the Cricket Room and the Little Dipper at Waikiki Beach in Hawaii. [There were plenty of ads for the Little Dipper during the time Debbie was there; she wasn't in any of them.]

After that she was wildly acclaimed at the West Coast Jazz Festival in Los Angeles. [All right, I'll go to my room, but why can't I be a lying press agent when I grow up???]


She was still at Club 16 on April 13, but was gone by the time of their April 20 ad. She then disappears for almost two years until turning up in Indianapolis again, on January 23, 1965, for a two-week stay at Mr. B's Pomp Room.

February 14, 1965 found her at a Jazz Workshop at the Toast Of The Town (In Indianapolis, naturally), but that was the last ad I could find for Debbie Andrews.

After all the years of mentioning Duke Ellington in her ads, she didn't go to his funeral. In that June 14, 1974 Indianapolis News interview, she explained why:


Miss Andrews was in Indianapolis visiting her mother, Mrs. Eleanor Johnson, when she heard Ellington had died, three weeks ago today [May 24].

"I thought about going to the funeral but I decided against it. I worked with Wes Montgomery for 10 years. At my home in Pasadena, Calif., I'm putting words to some of Wes' tunes, as he asked me to do before he died [June 15, 1968]. I went to Wes' funeral and that was a mistake, to my sorrow.

"I figured I'd pass up this funeral so I could remember the Duke like he was the last time I saw him."

She paused for a second. "You could not help but love that man."


Sometime in October 1980, she was a guest at the National Council Of Negro Women in Indianapolis.

Remember that I said Debbie never got divorced from Leon Clay. When he died, in Indianapolis, in September 1982, Lucy Louise Johnson was on his death certificate as the surviving spouse, even though she was living in Pasadena, California at the time. They must have been in touch over the years, since her name was also on the death certificate as the Informant (the one who provided his personal information).

The next year, on June 6, 1983, Lucy L. Clay married Kelly M. Woods in Los Angeles.

And that was it. Five years later, on March 27, 1987, Debbie Andrews passed away in Los Angeles from a brain aneurysm. Considering that she'd lived in L.A. for 30 years, there was no obituary there.

But there was in the April 4, 1987 Indianapolis Recorder:


"One of the most versatile singers to come out of Indy", Debbie Andrews died March 27 in Pasadena, California. She was a singer with Duke Ellington, the Montgomery-Johnson Trio and played in Carnegie Hall. The 62-year-old entertainer was very popular in the 1950's and 1960's, appearing on the nightclub circuit throughout the city. [That's the most objective account of her career I've seen in print.] She was an Indianapolis native.

Survivors include husband, Kelly Woods; daughter, Shana Rhodes; mother, Eleanor Johnson; sisters Vivian Newsome, Luila Radford (sic; should be "Leila"), and Beverley Stephens; brothers, Robert "Sonny" Johnson, and Harvey Johnson; aunts Lucy Mitchum and Annabelle Johnson, and an uncle Robert Whitehead.


This is the first time a child is named; there seems to have been another one, Eleanor, who passed away in November of 2013. But I can't track either one.

While the State Of California's death record correctly has March 27, 1987 as the date (which ties into the newspaper article), Social Security has June 1987. I hope they handle my payments more carefully.

Debbie Andrews had a very nice voice. I can understand why Duke Ellington hired her (had I mentioned she'd worked for Ellington?). More of a band or club singer than an R&B singer, she certainly was popular in Indianapolis for many years (even if no one voted for her).



Special thanks to Dan Kochakian, Victor Pearlin, John Broven, and Galen Gart.



MERCURY
8282 I Lost You / I Ain't Got Nobody - 5/52

UNRELEASED MERCURY
Everything I Have Is Yours (recorded November 1951)
My Final Affair (recorded November 1951)

UNITED
144 Don't Make Me Cry / Love Me Please Love Me - 3/53
above as Debbie Andrews & The Musketeers
154 Please Wait For Me / Call Me Darling - ca. 7/53

UNRELEASED UNITED
When Your Lover Has Gone (recorded May 11, 1953)
Little Brown Book (recorded May 11, 1953)

RESONANCE
HCD-2014 Wes Montgomery - In The Beginning - 2014
I Should Care (recorded November 8, 1956)
Going Down To Big Mary's (recorded November 8, 1956)





Unca Marvy's Home Page
More Articles